Sleeps 10
3 Bedrooms
2.5 Bathrooms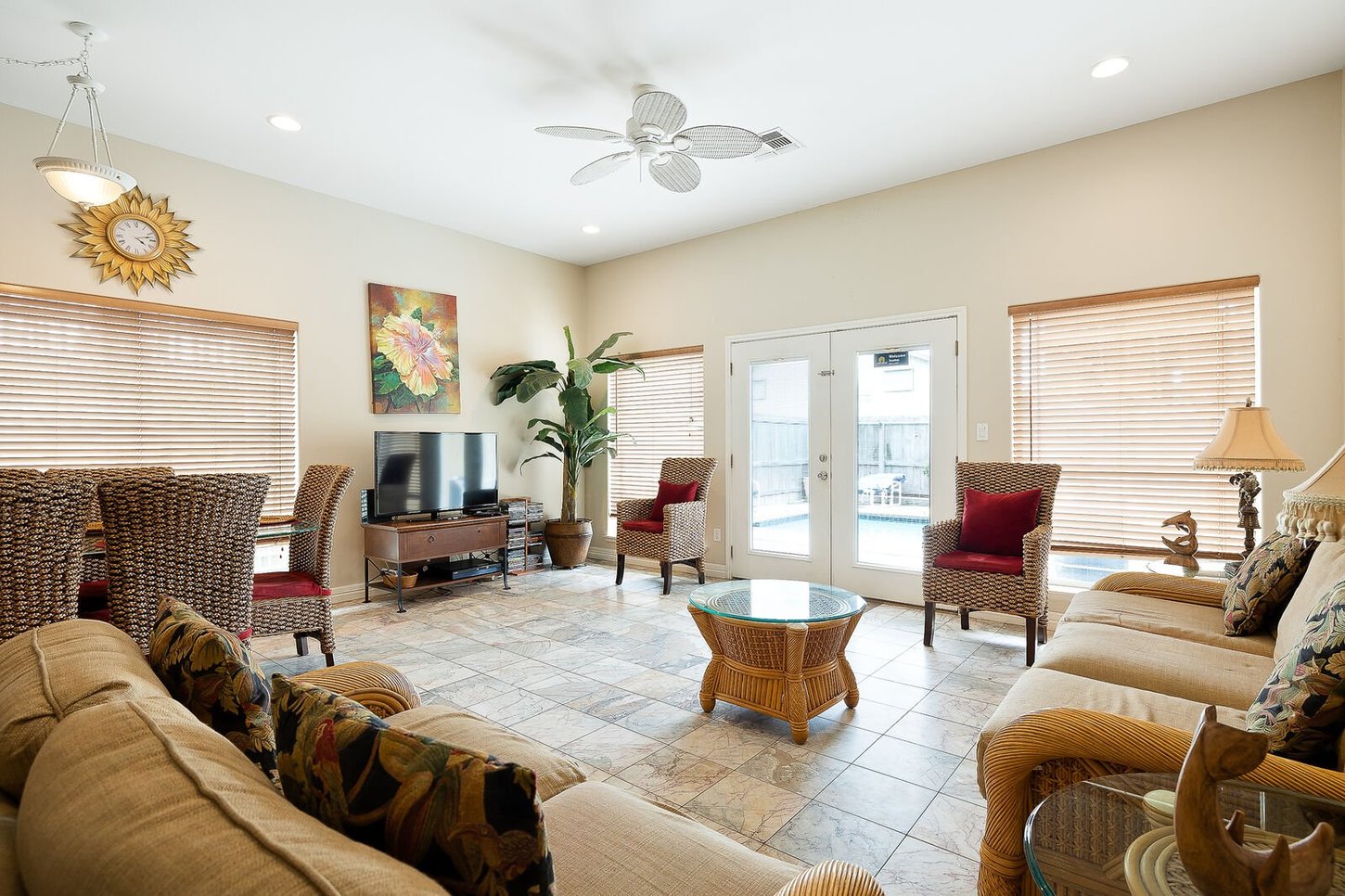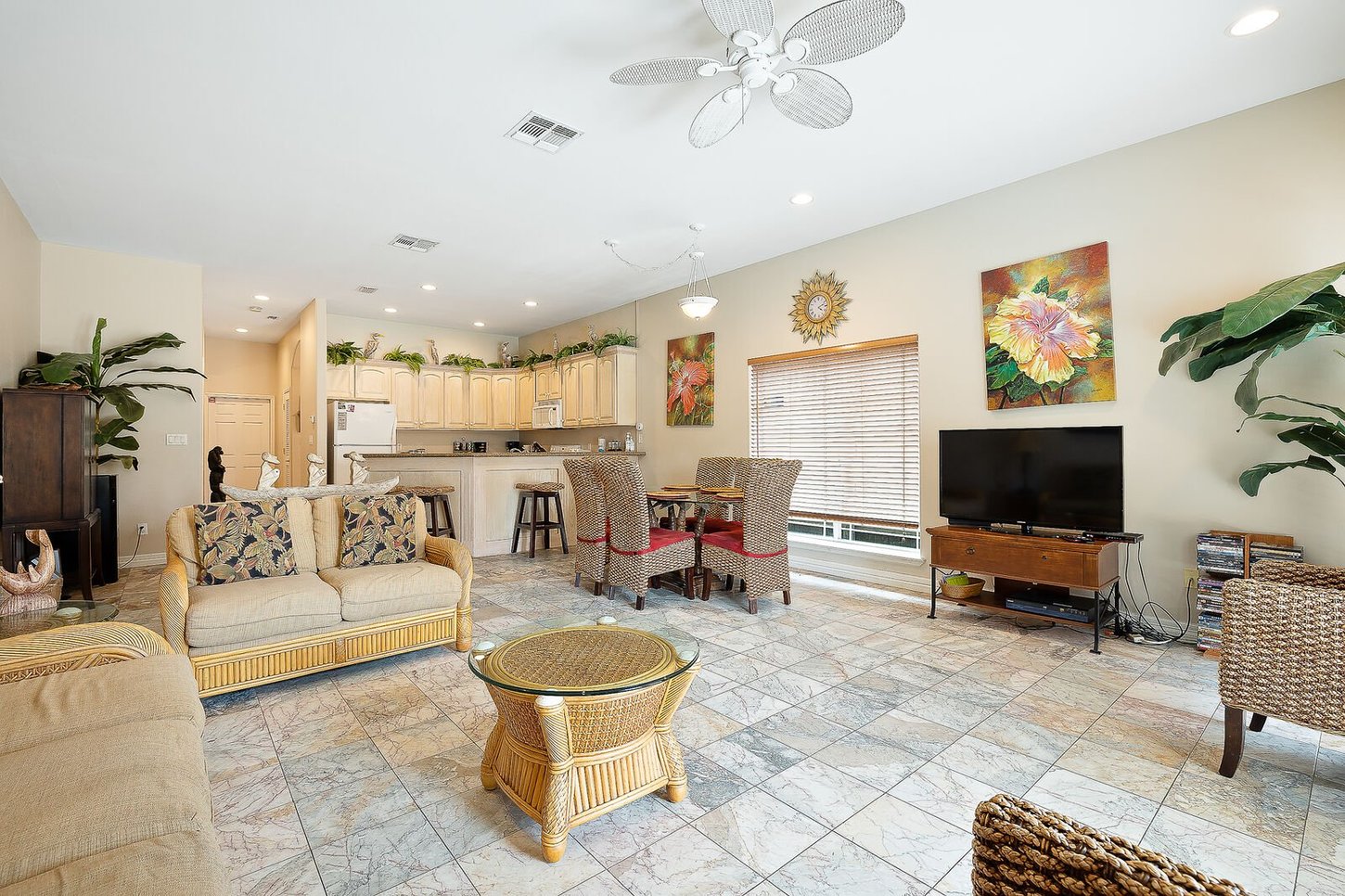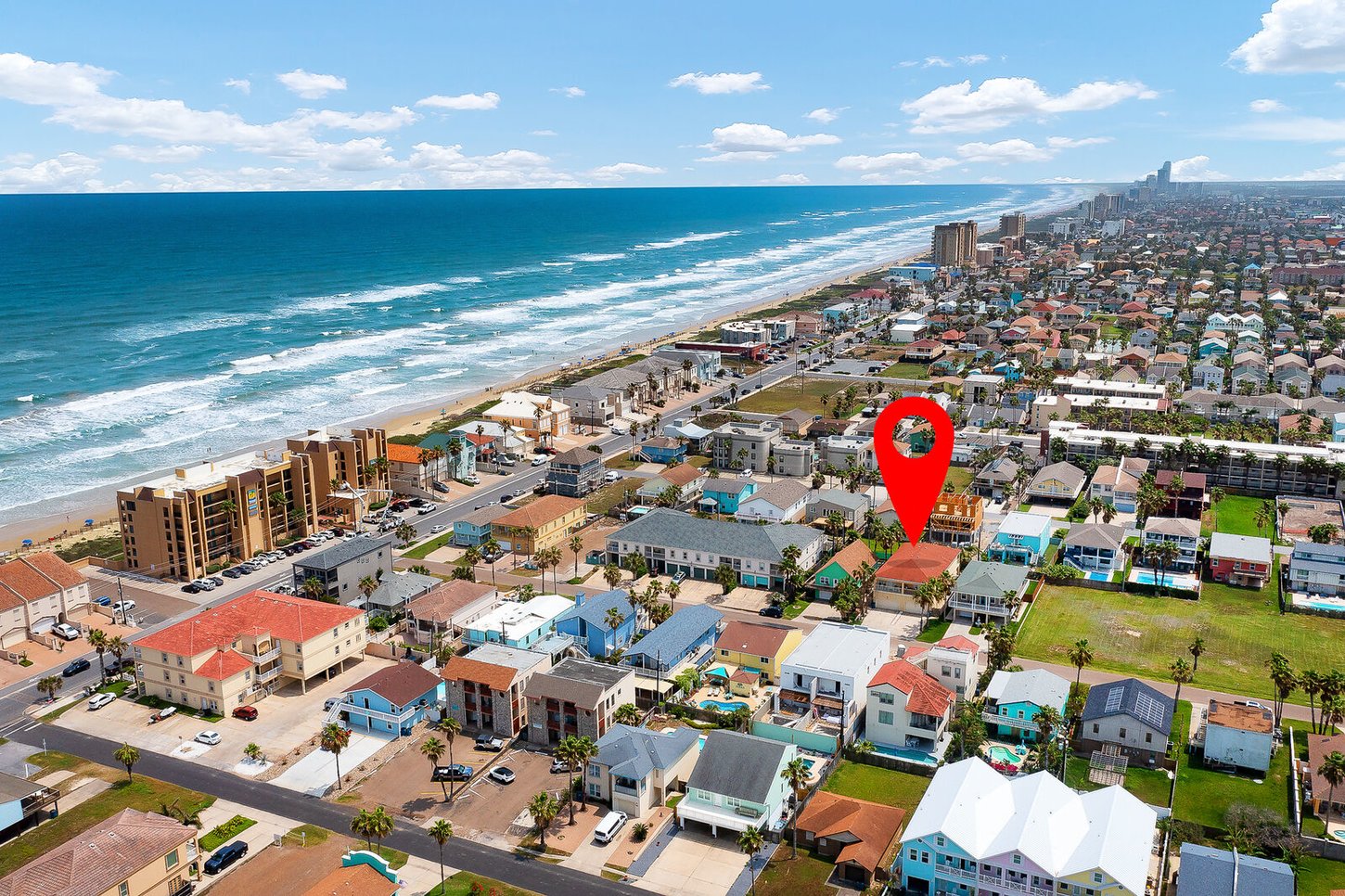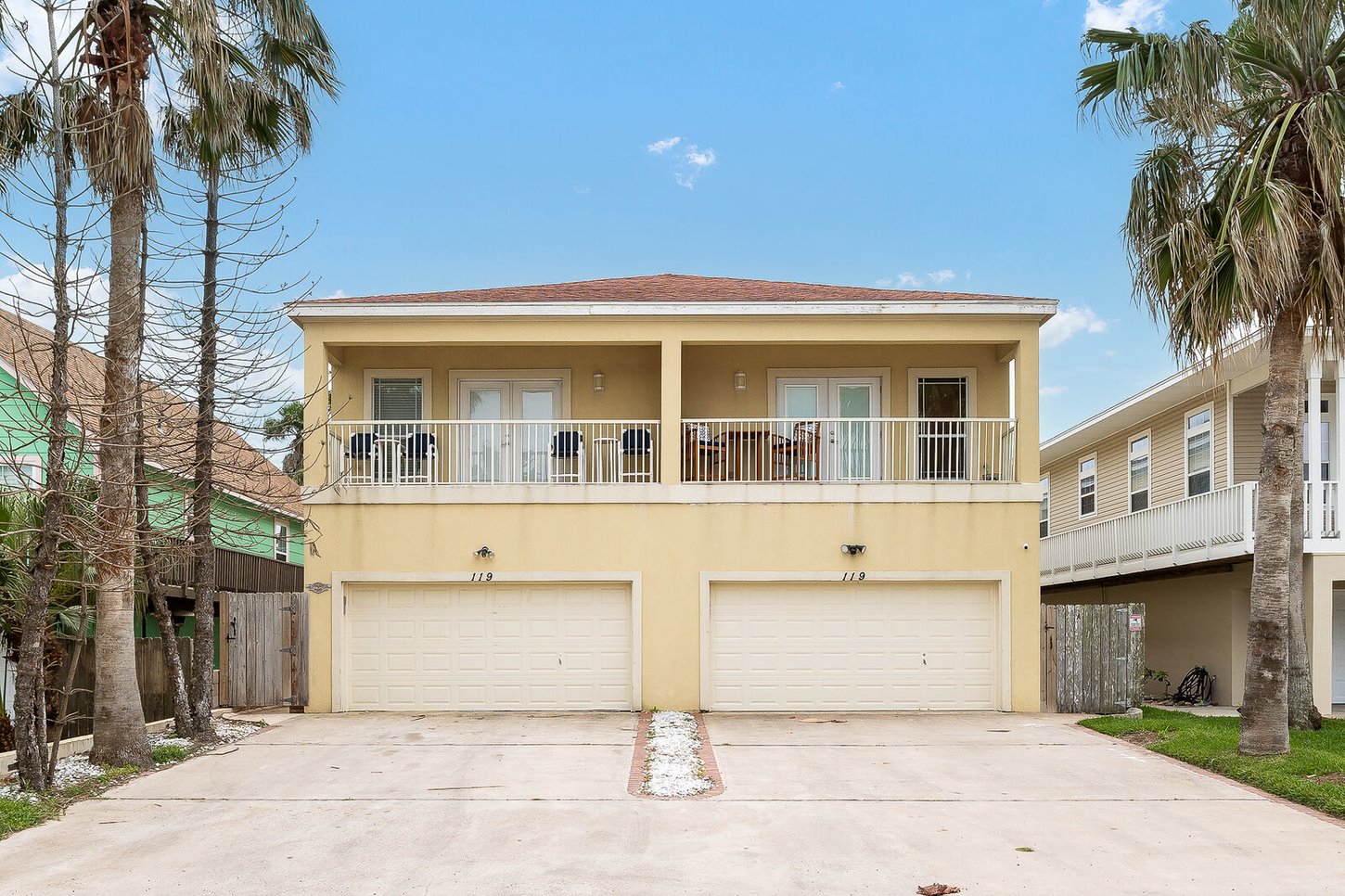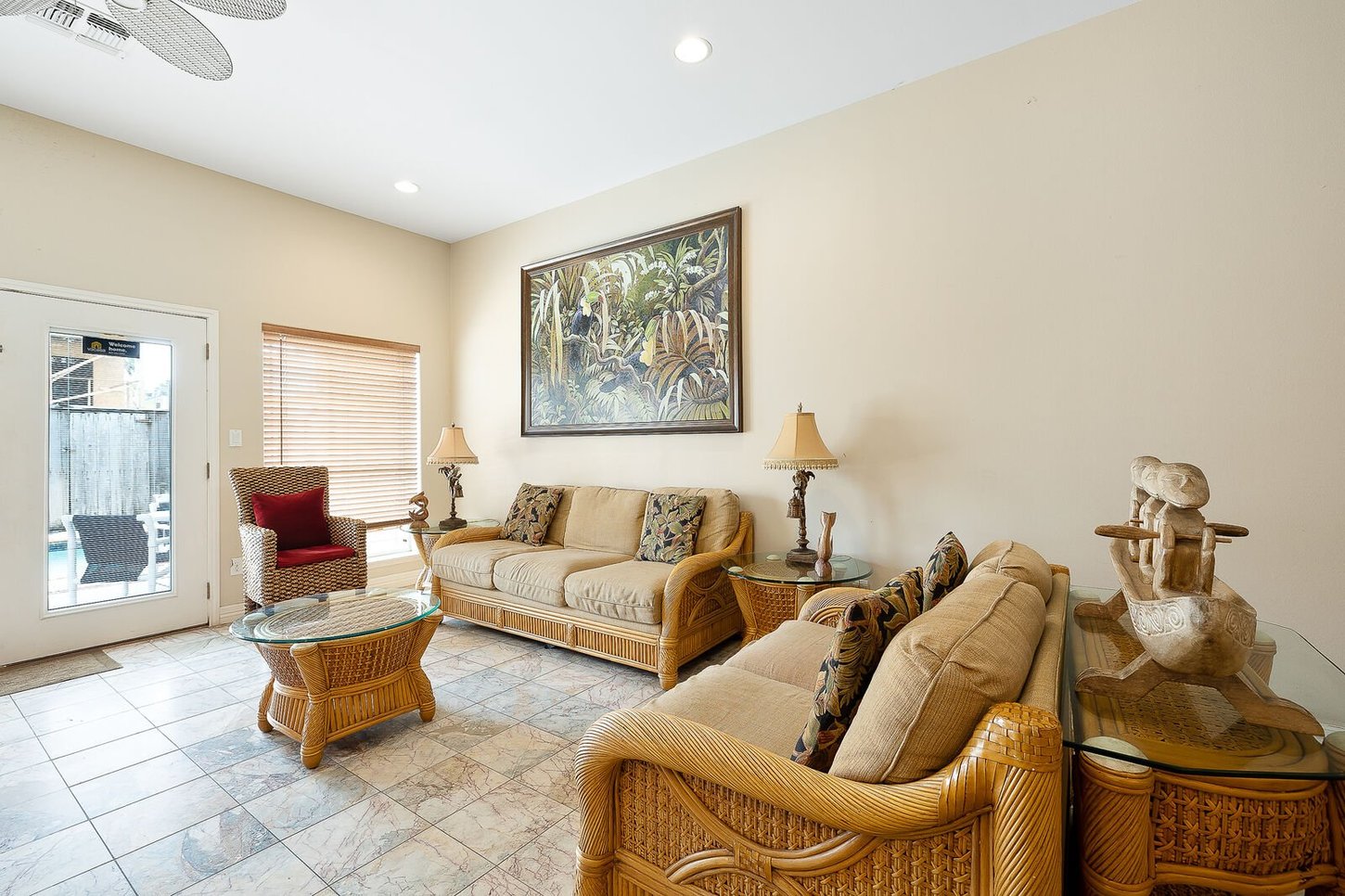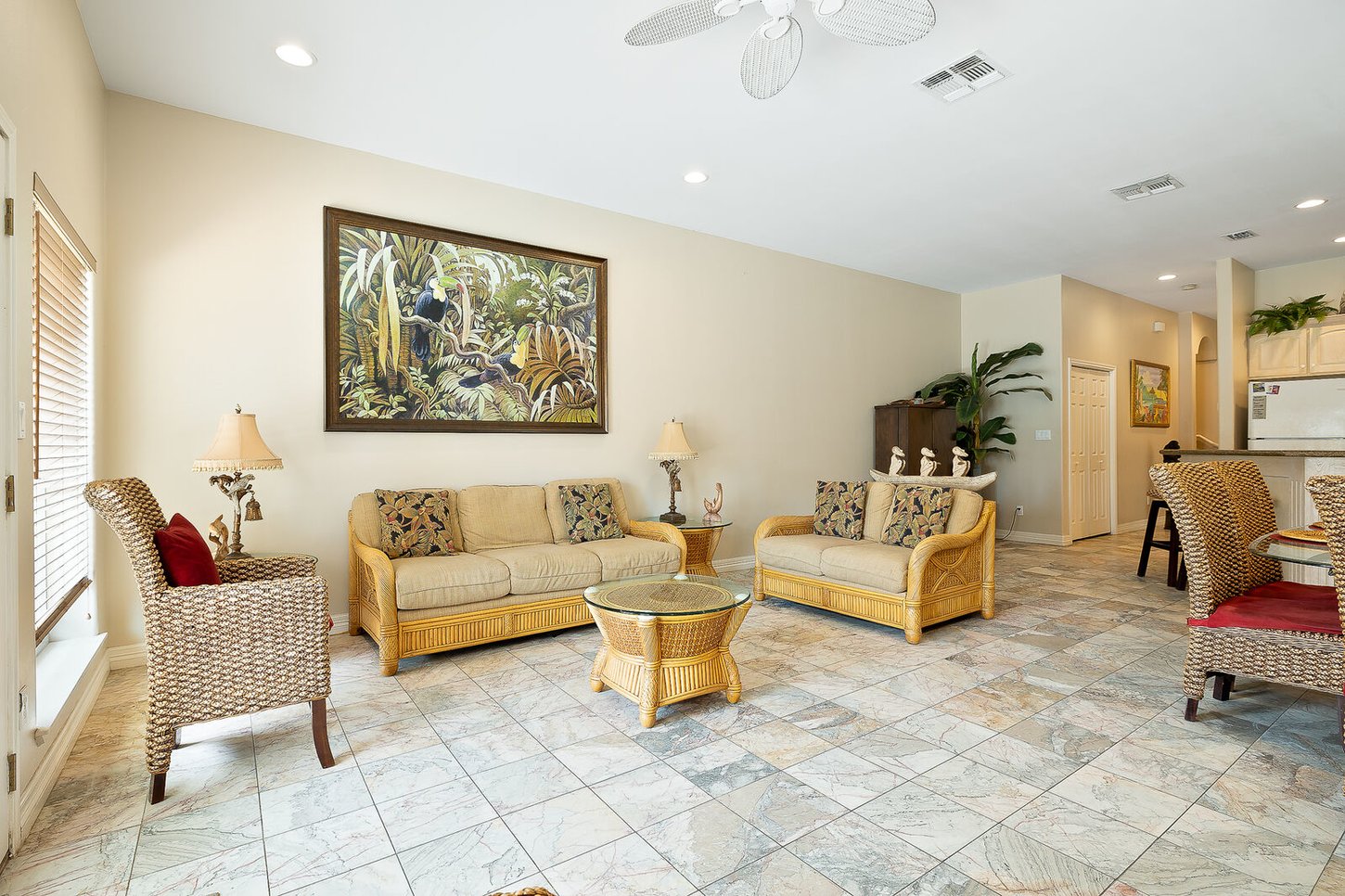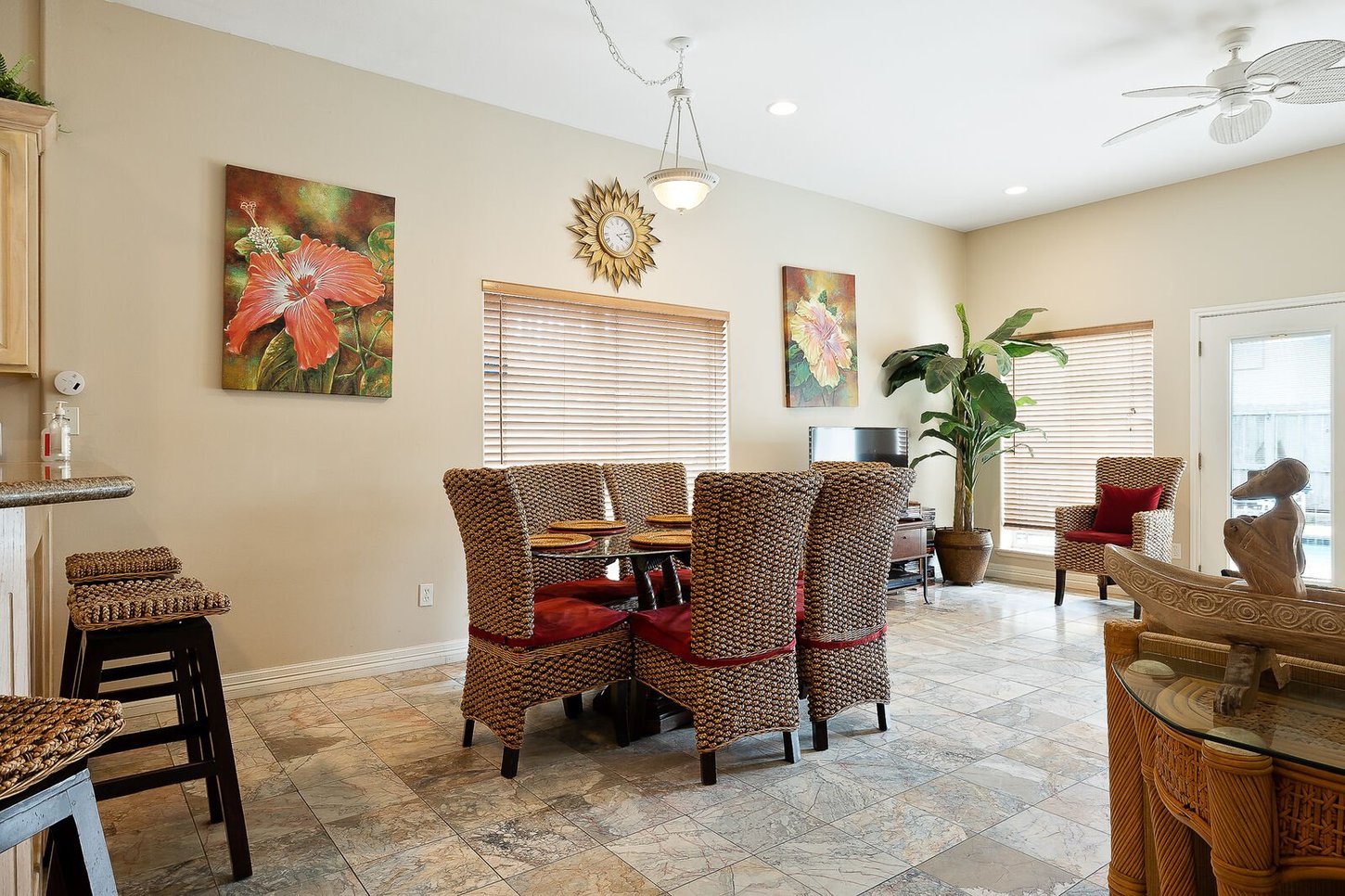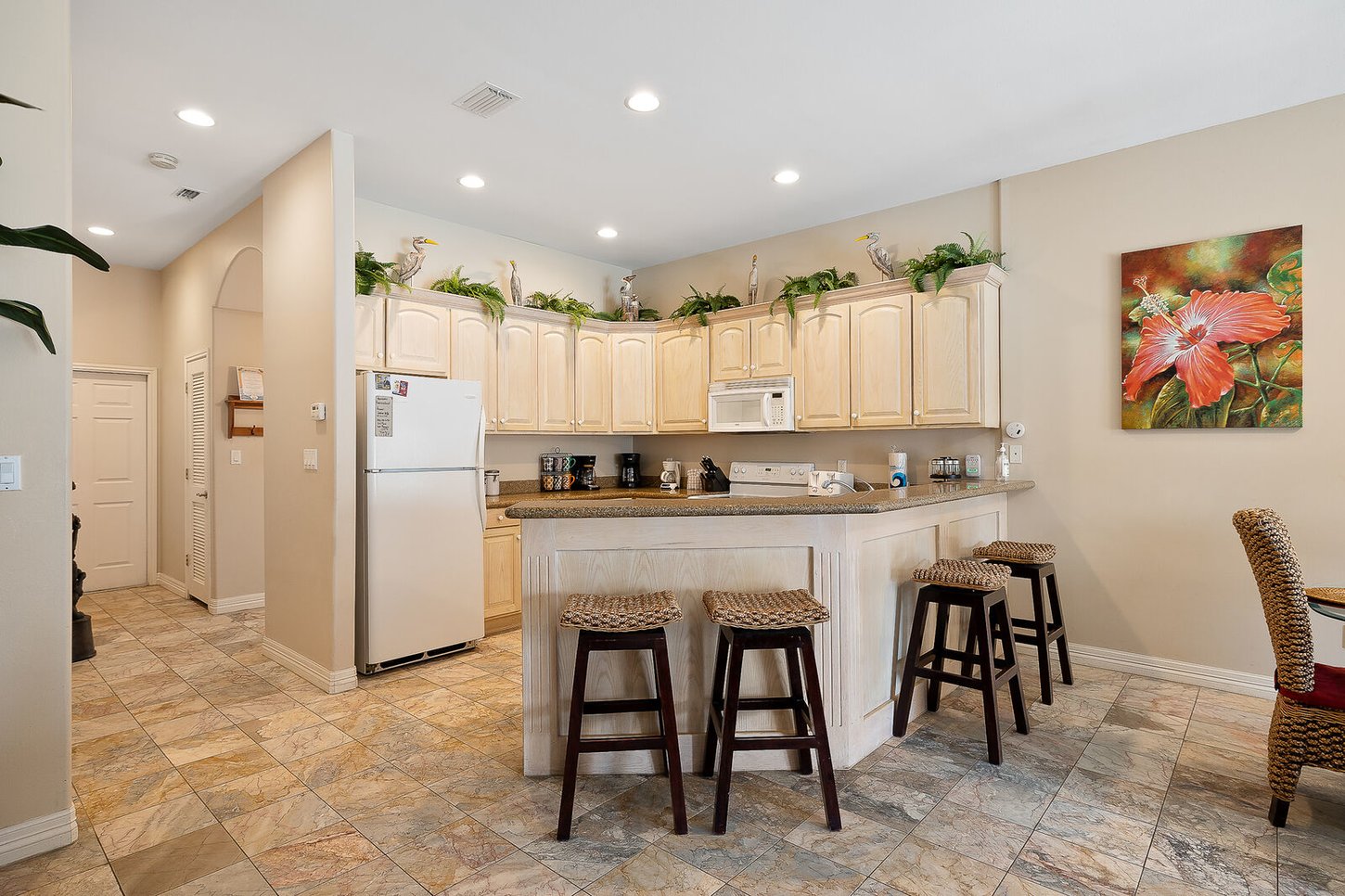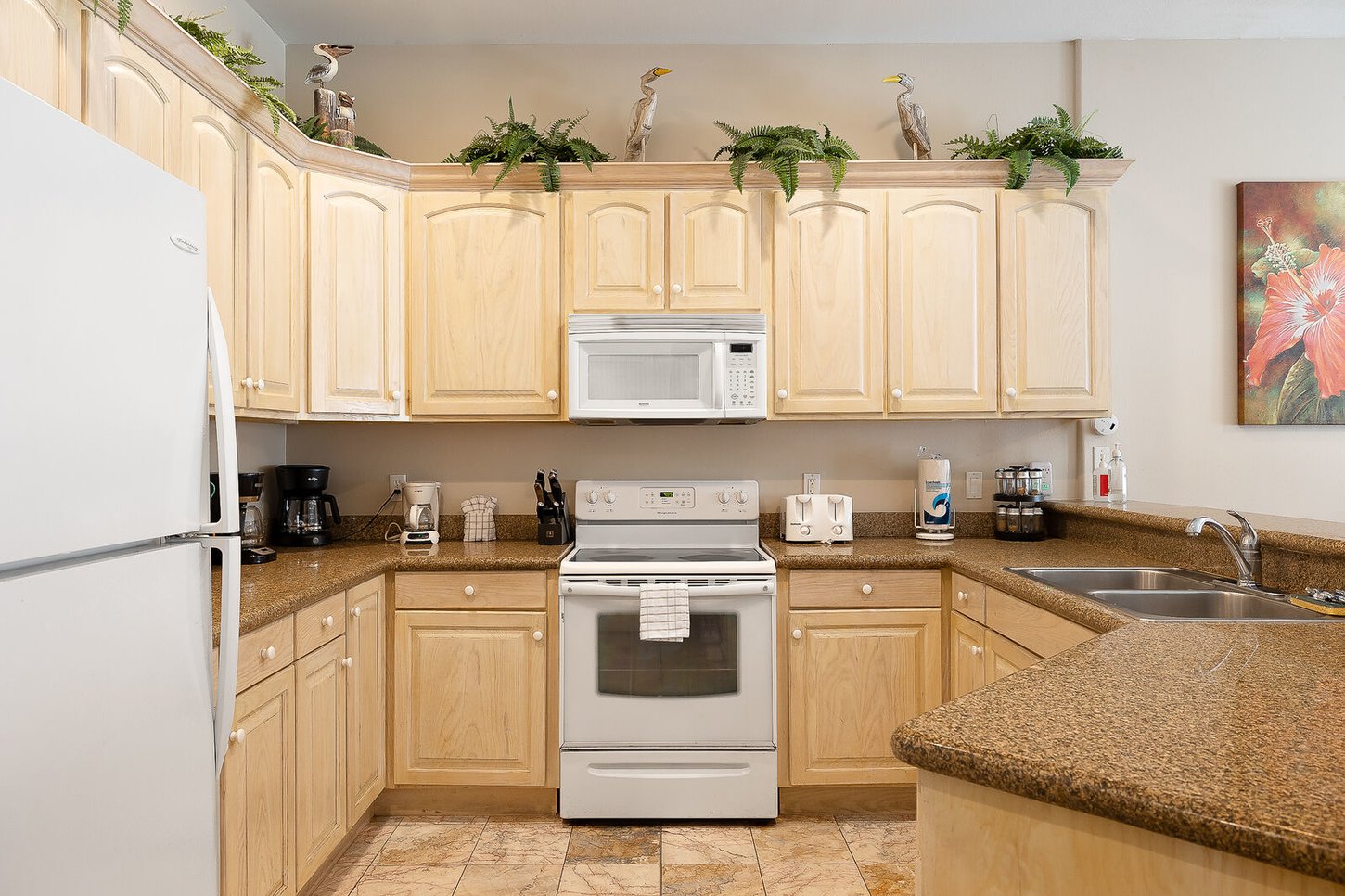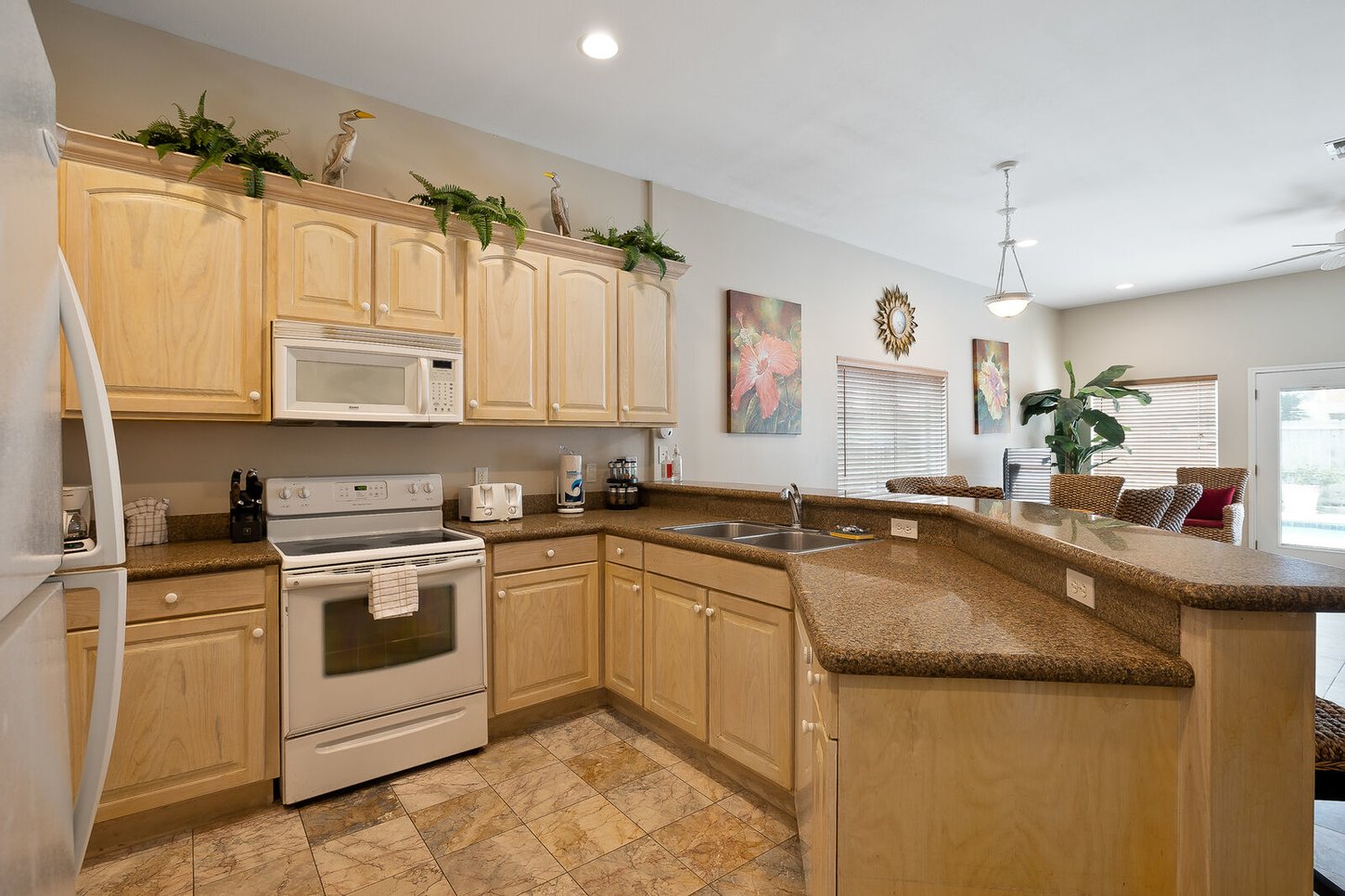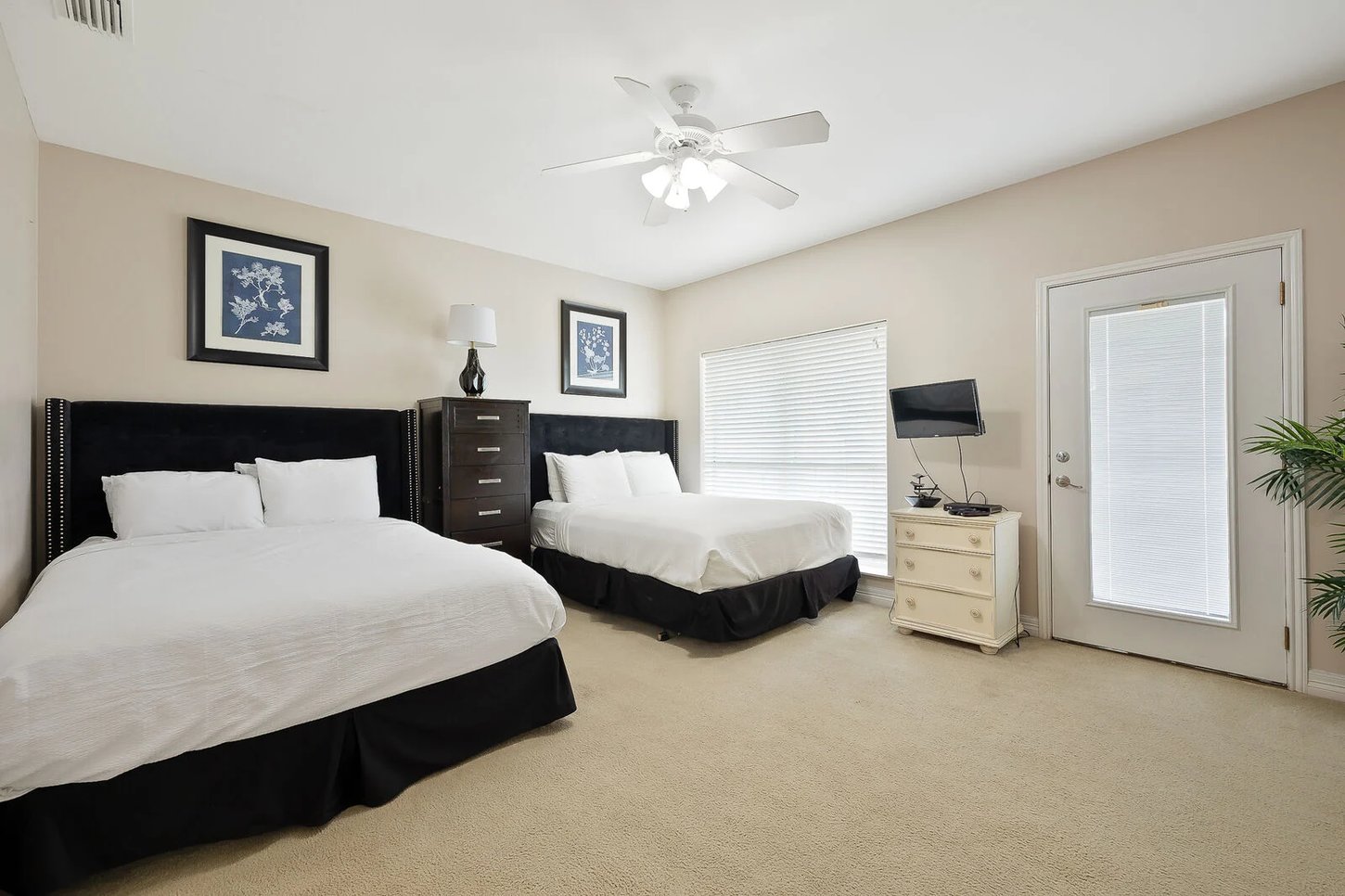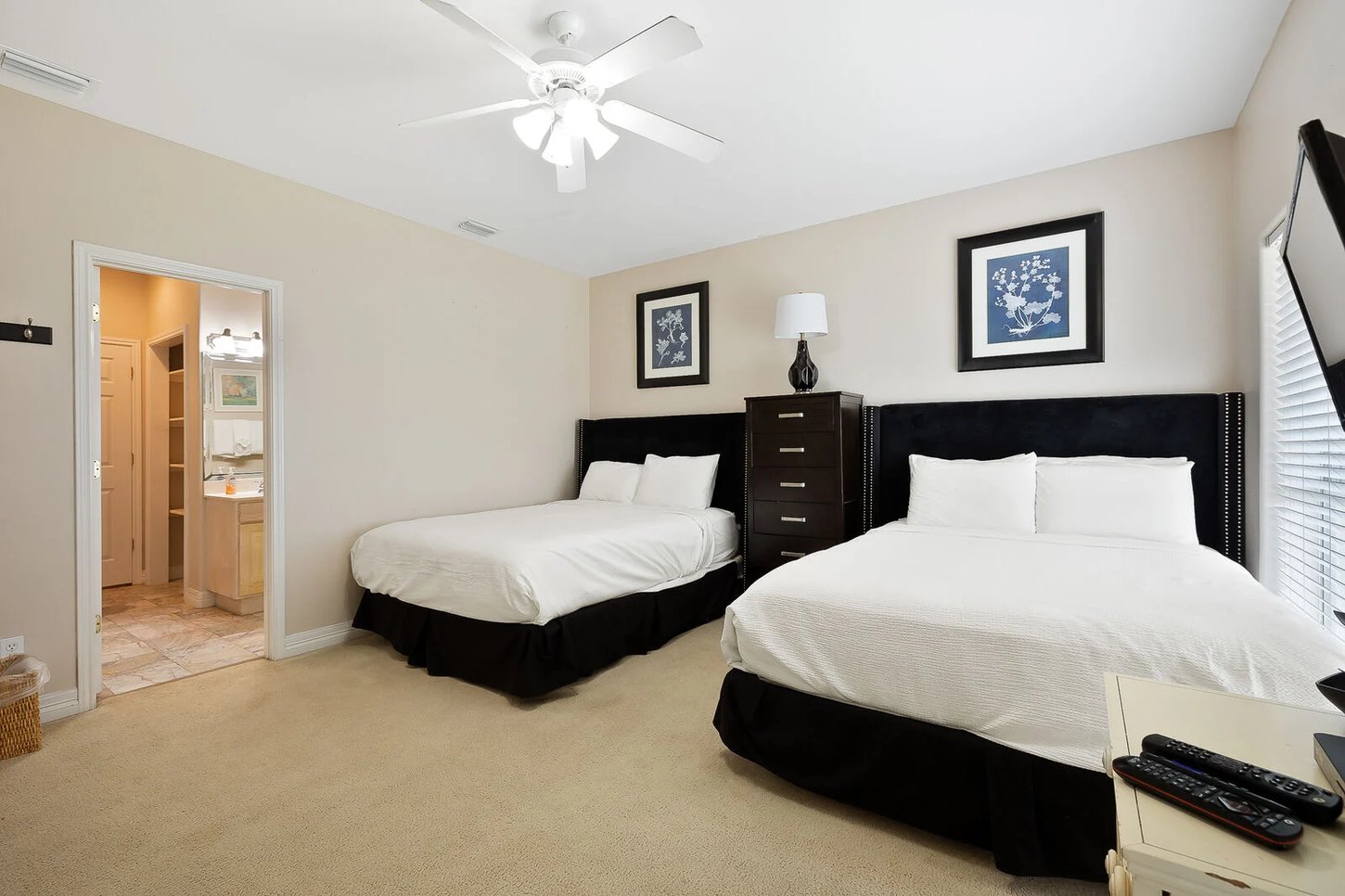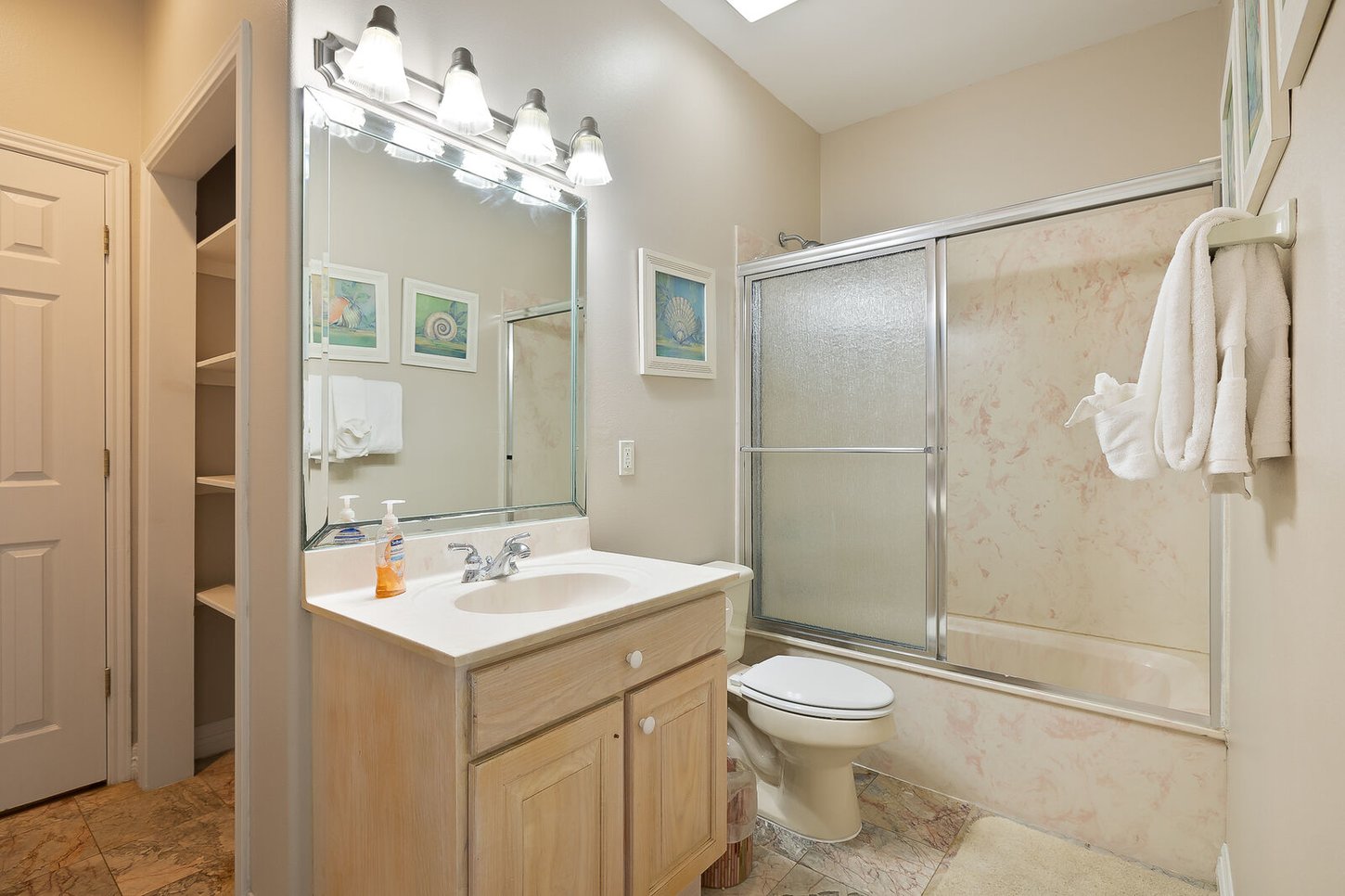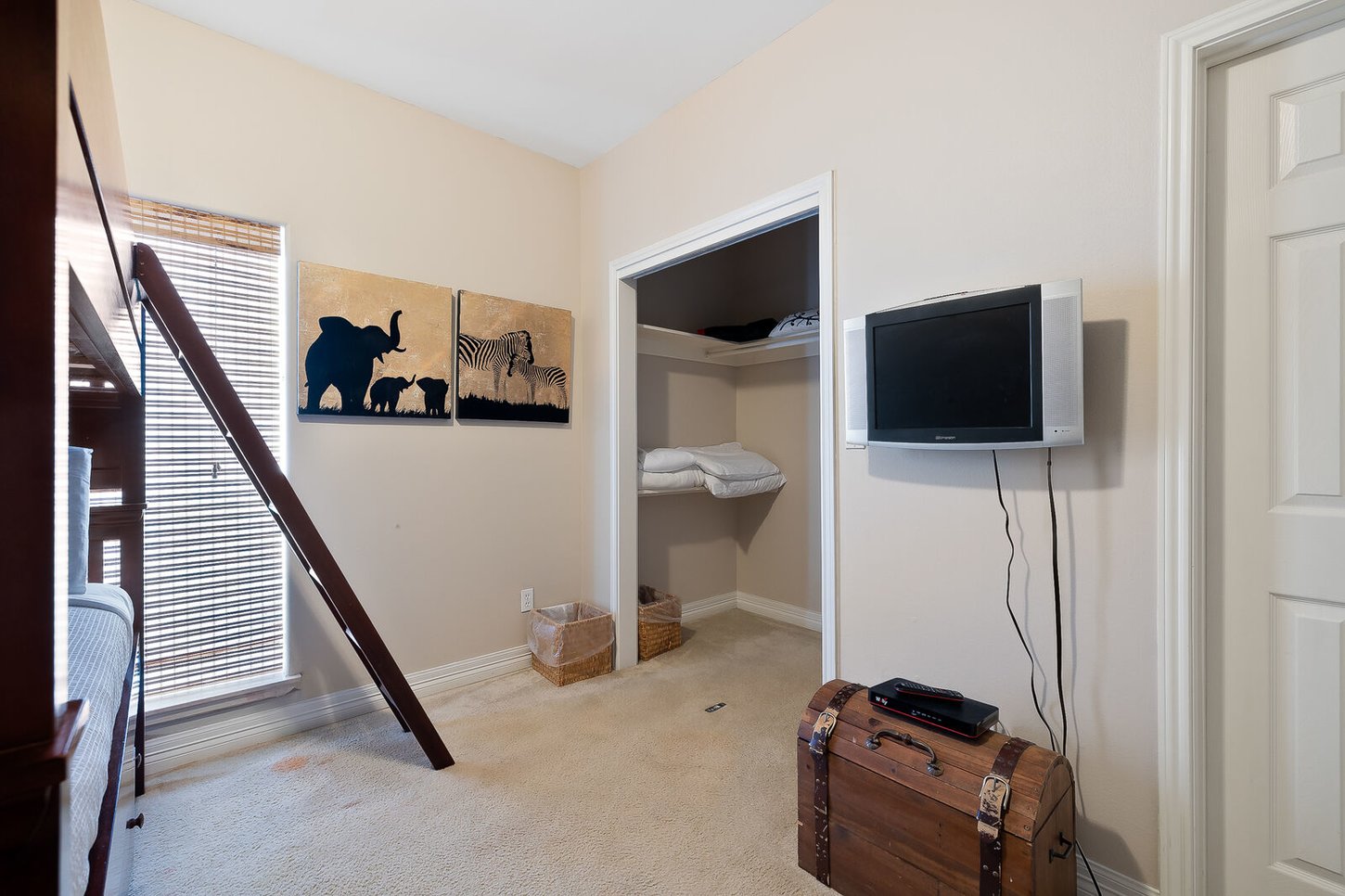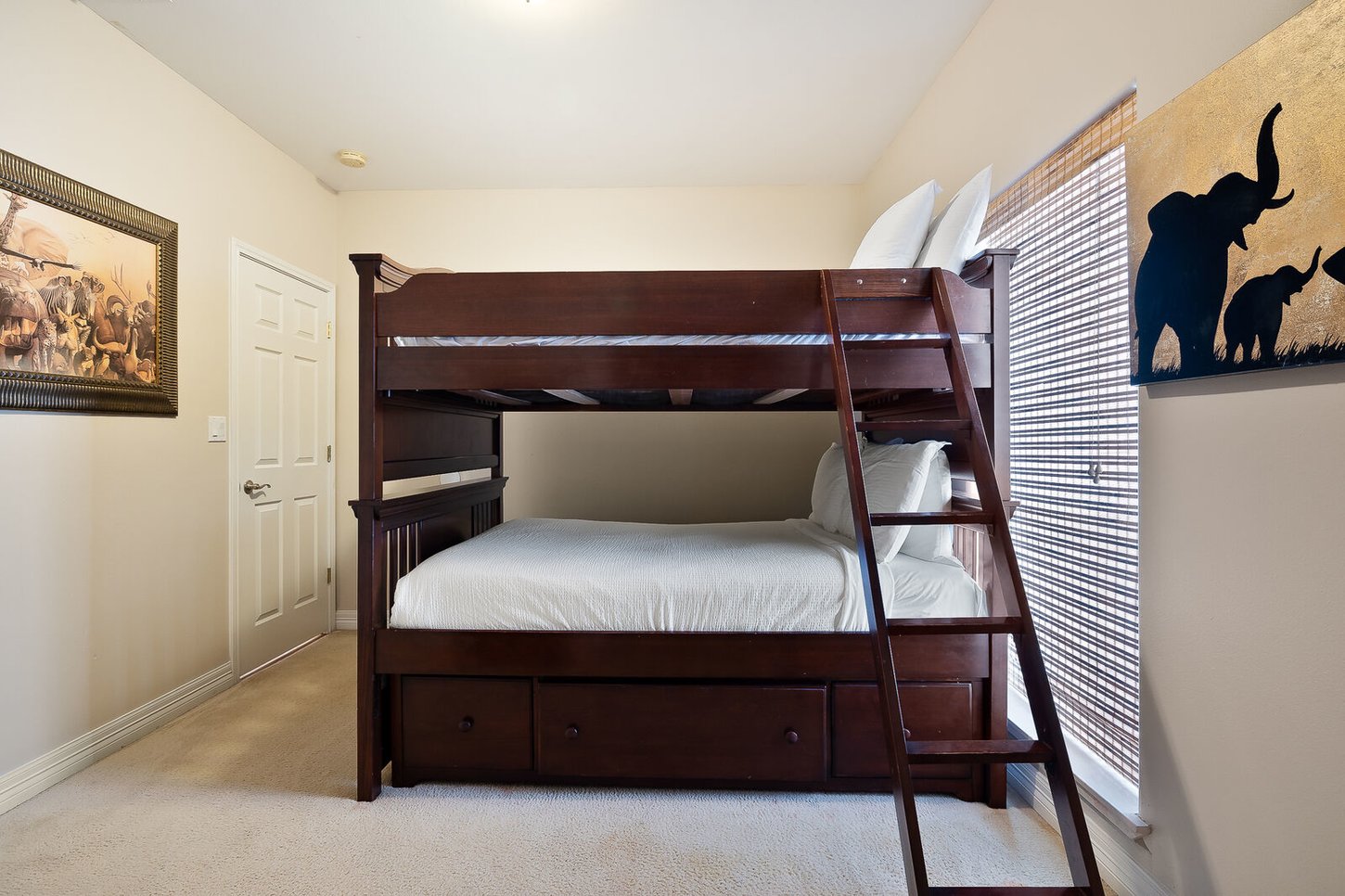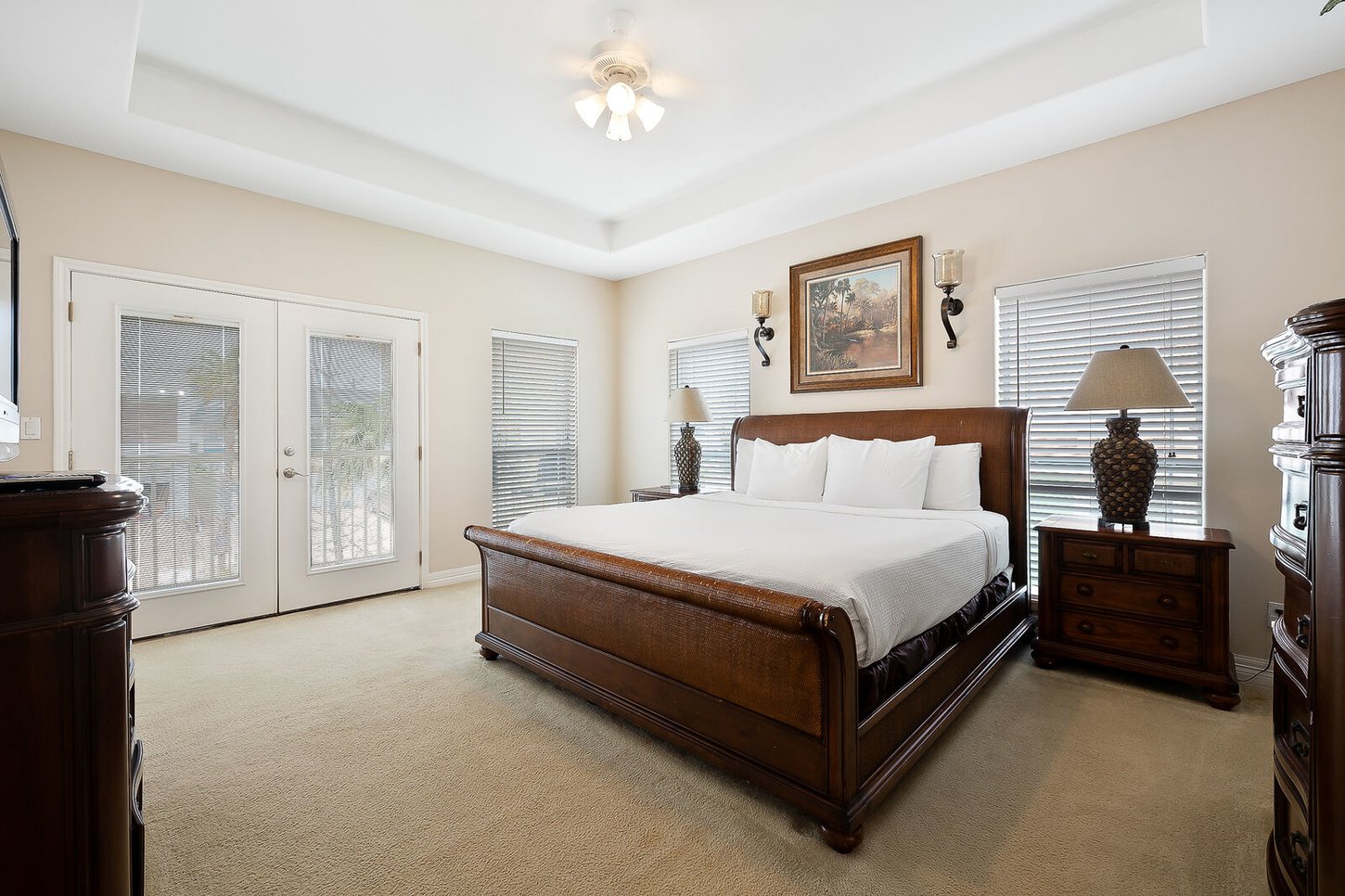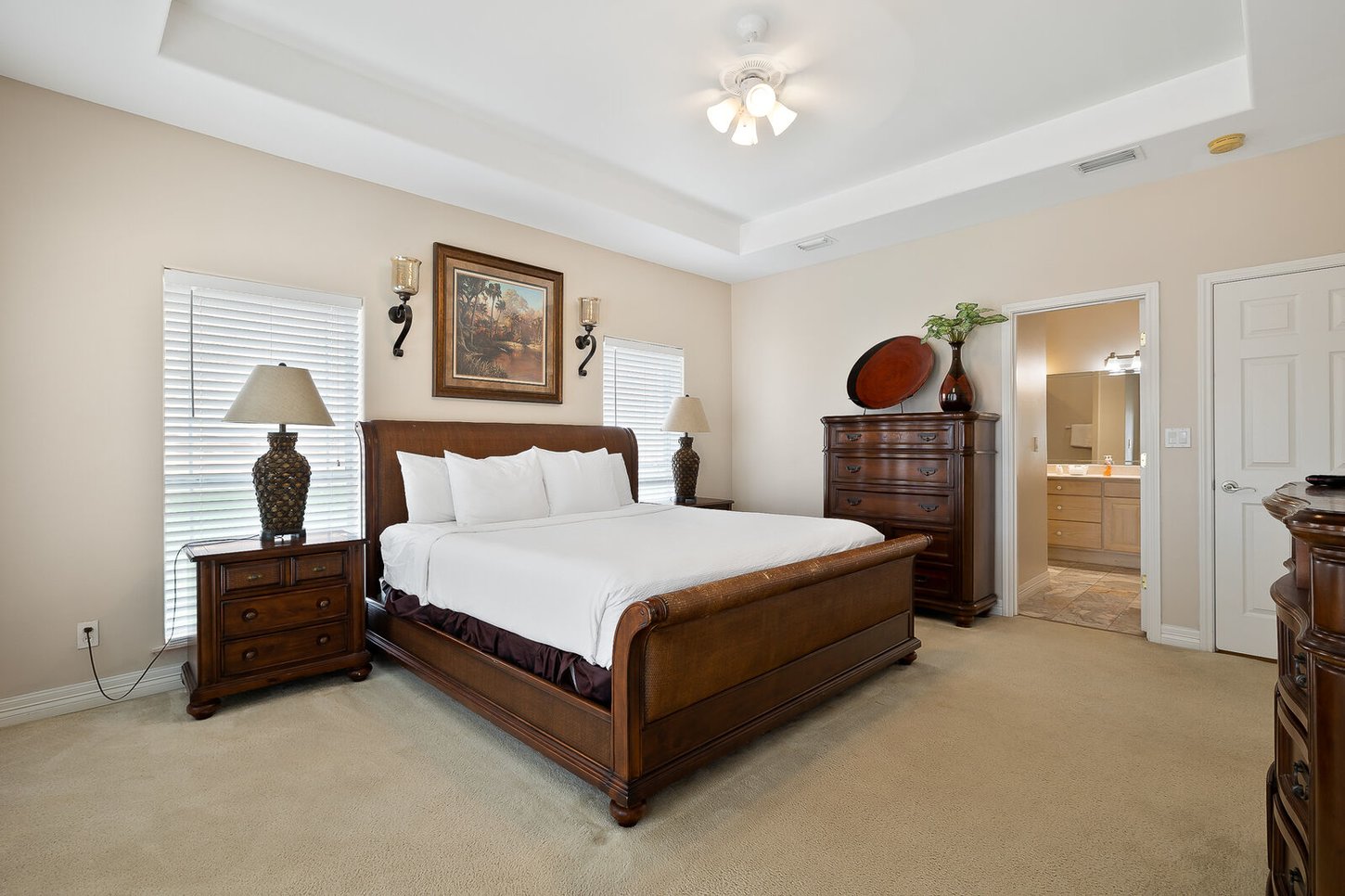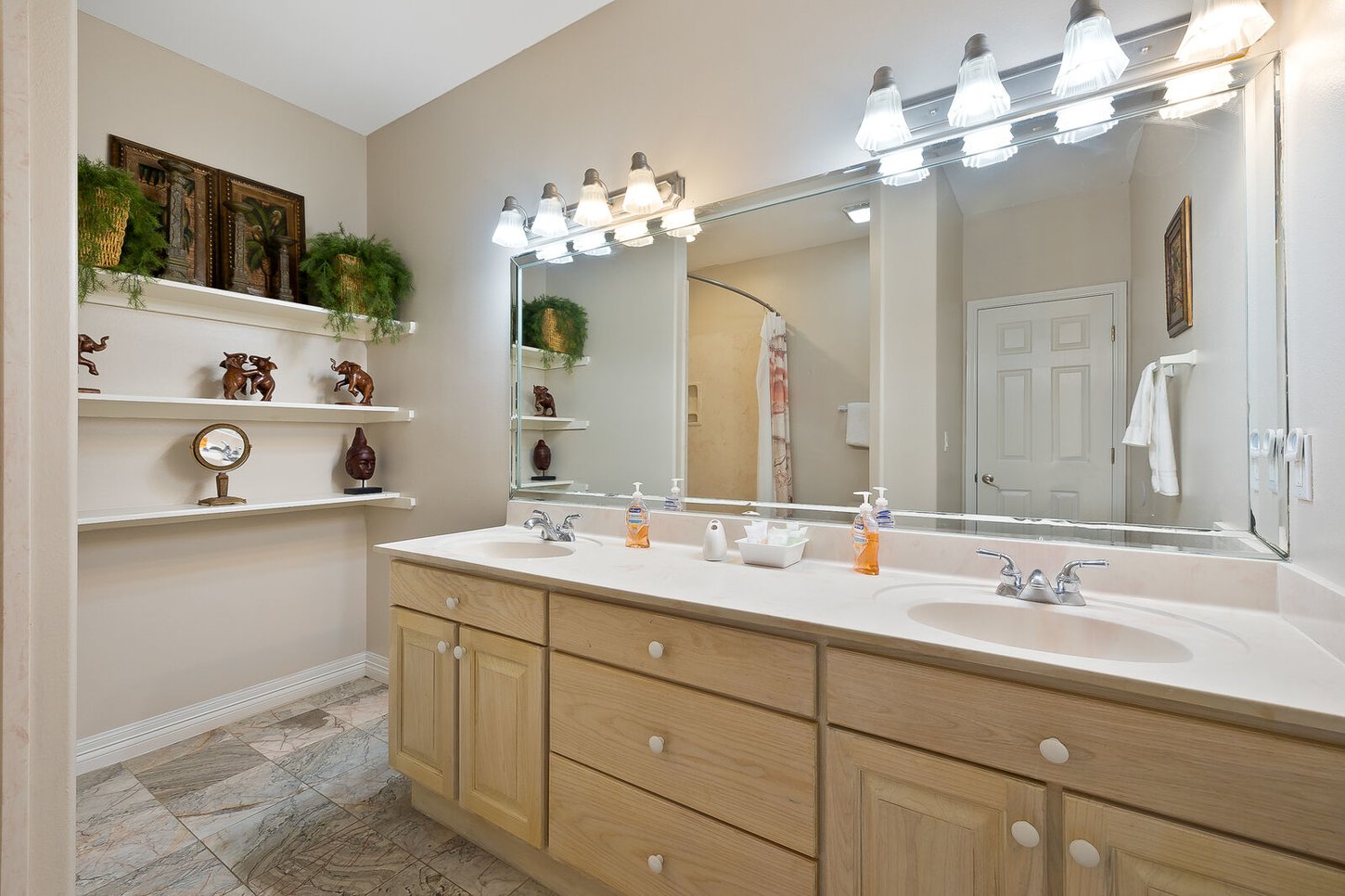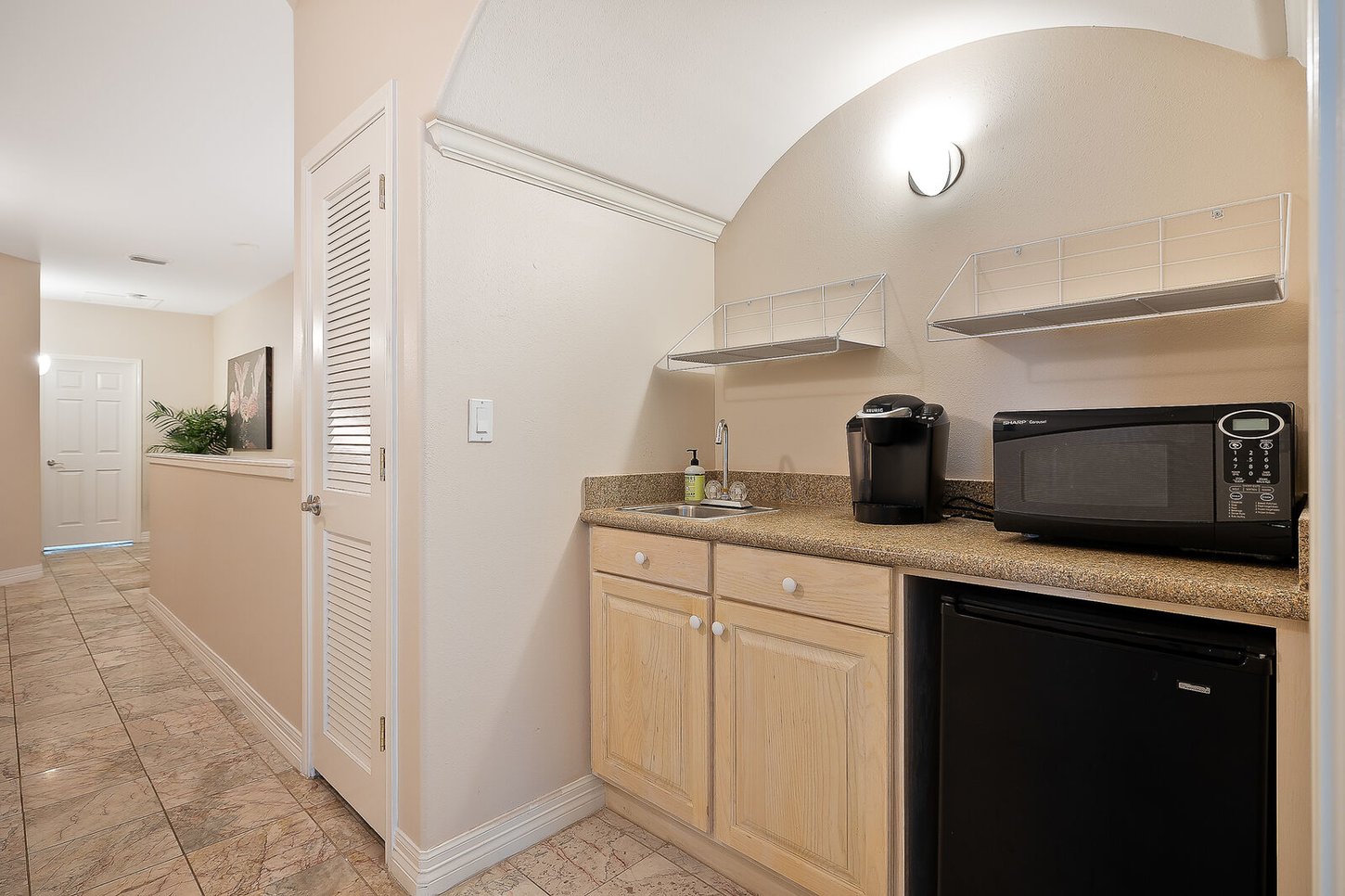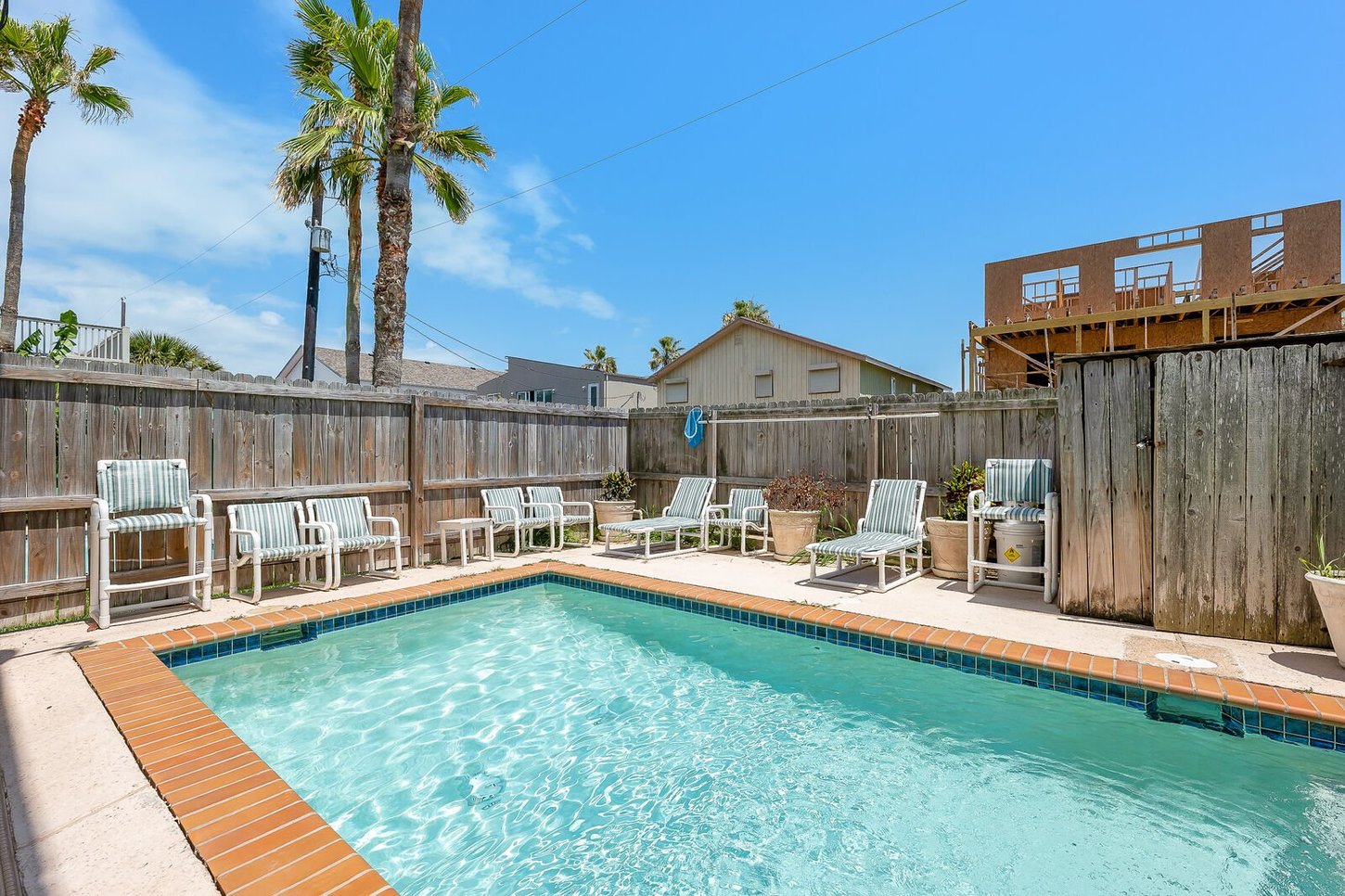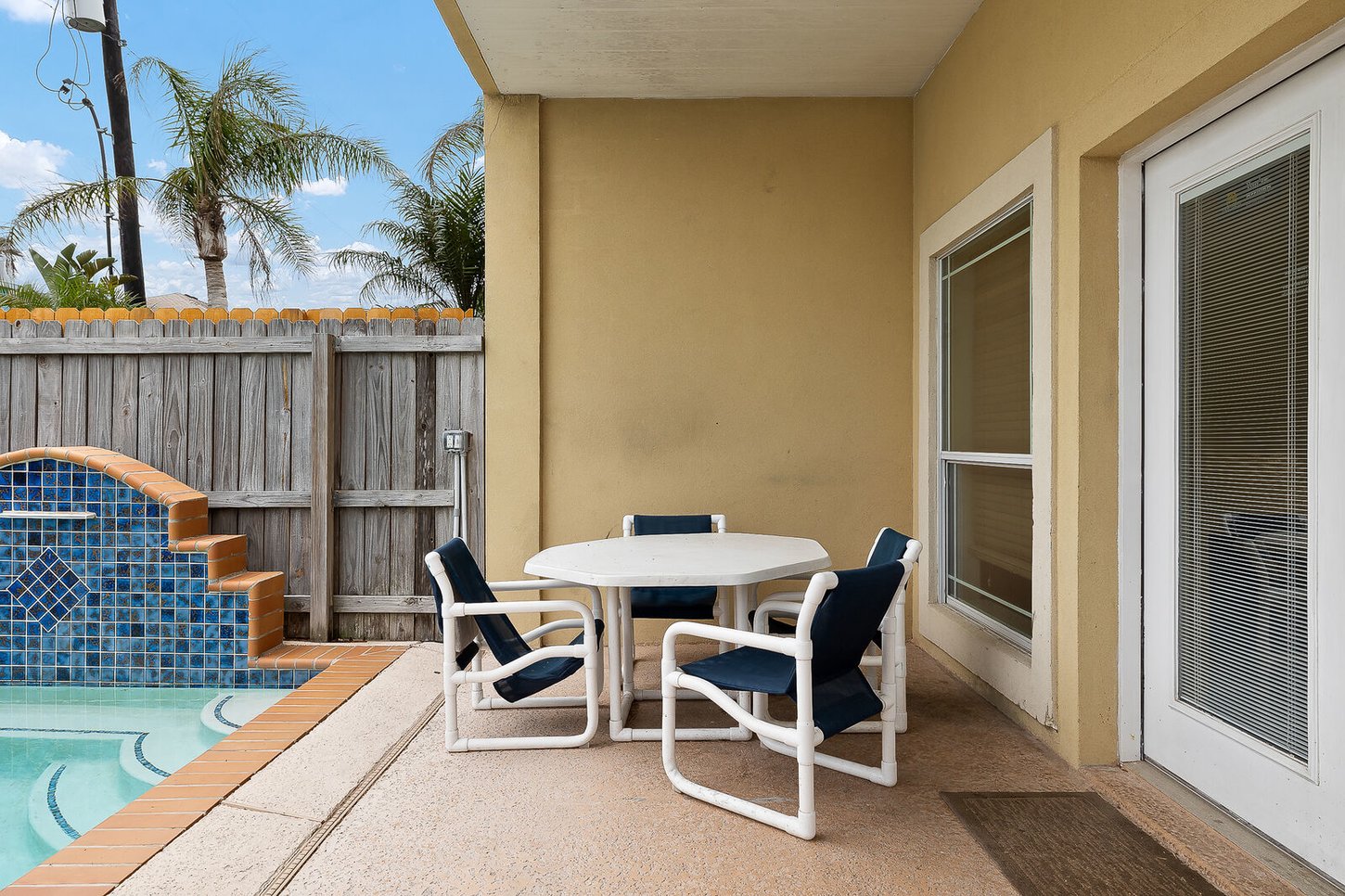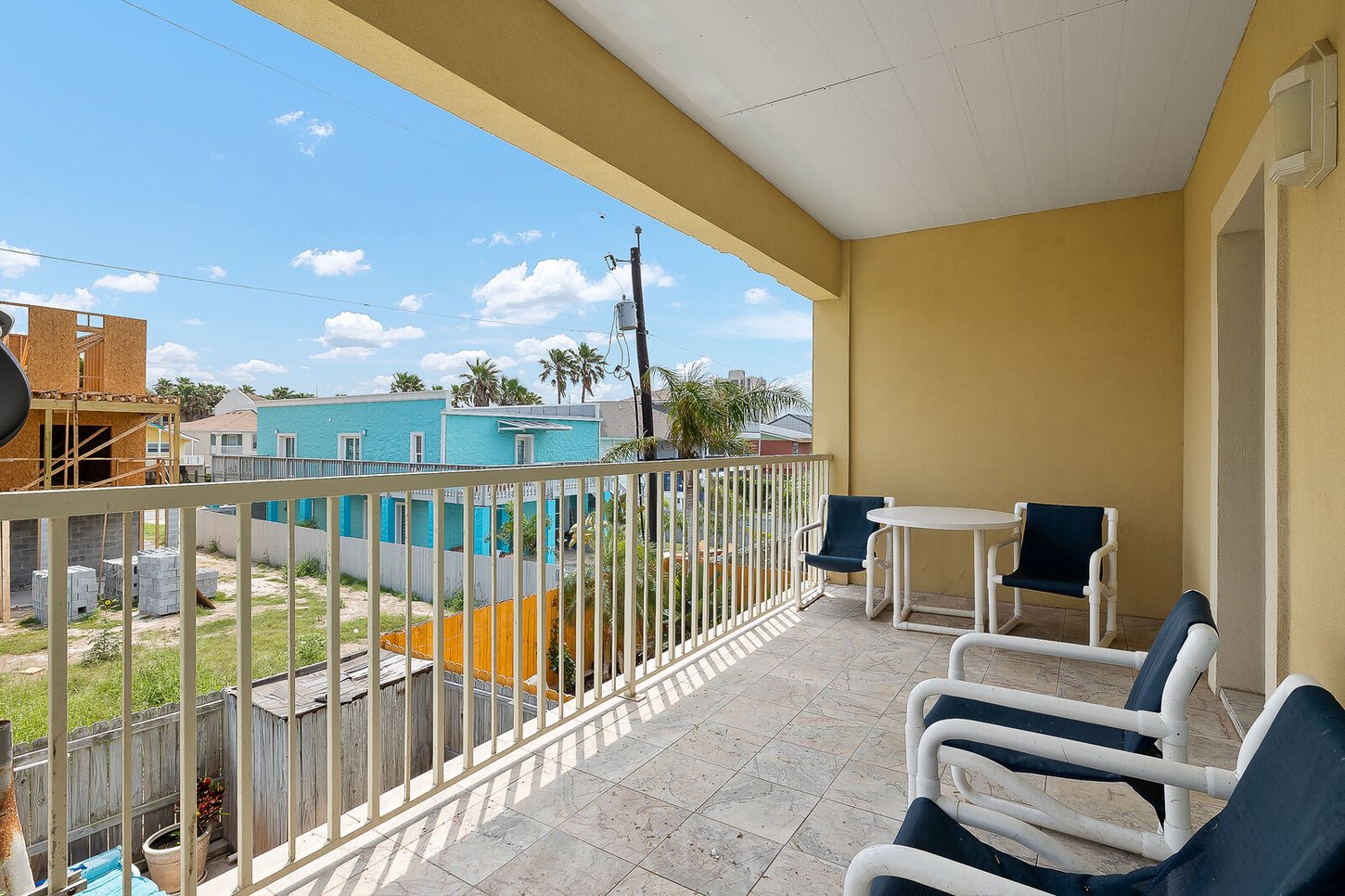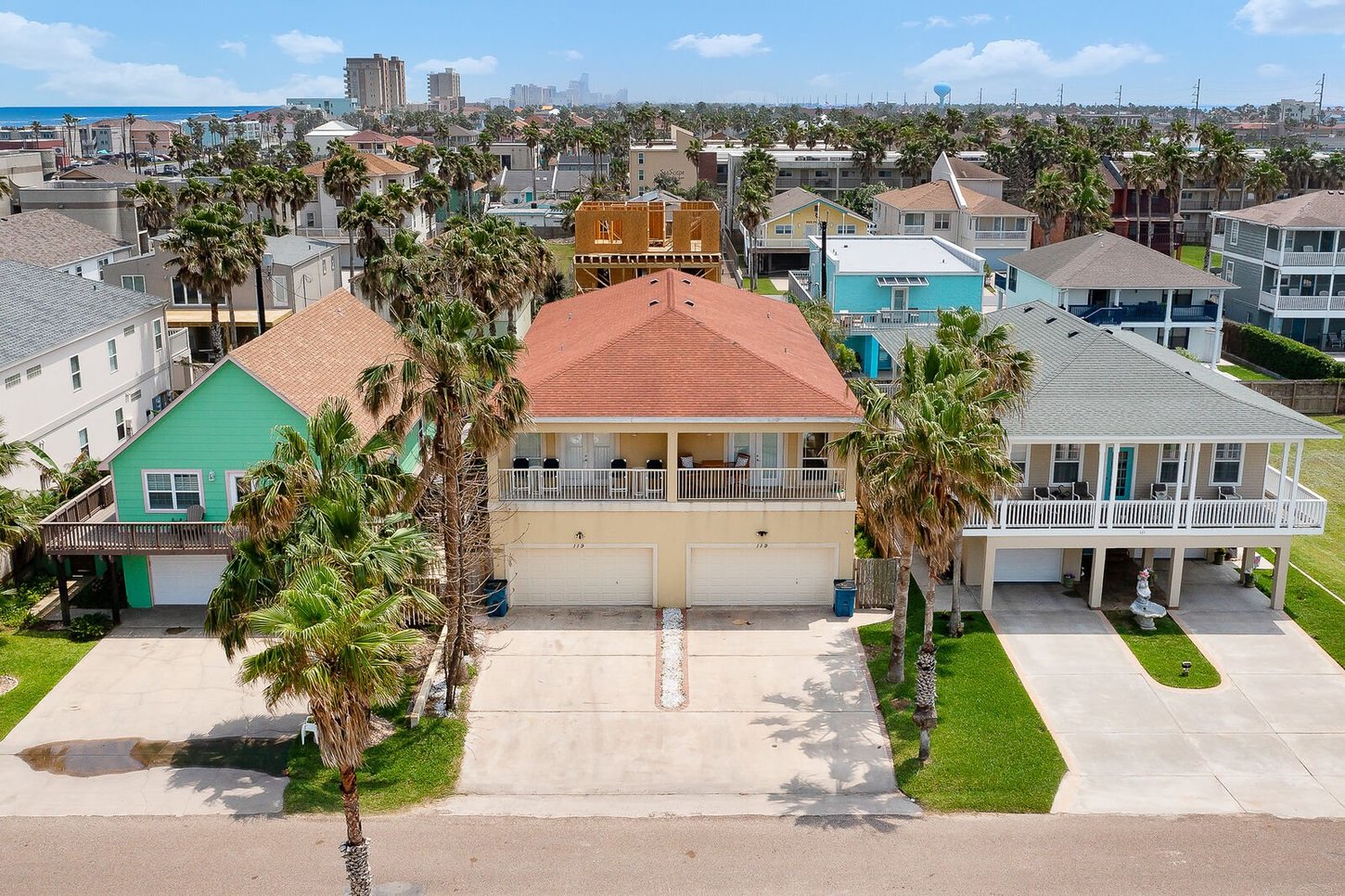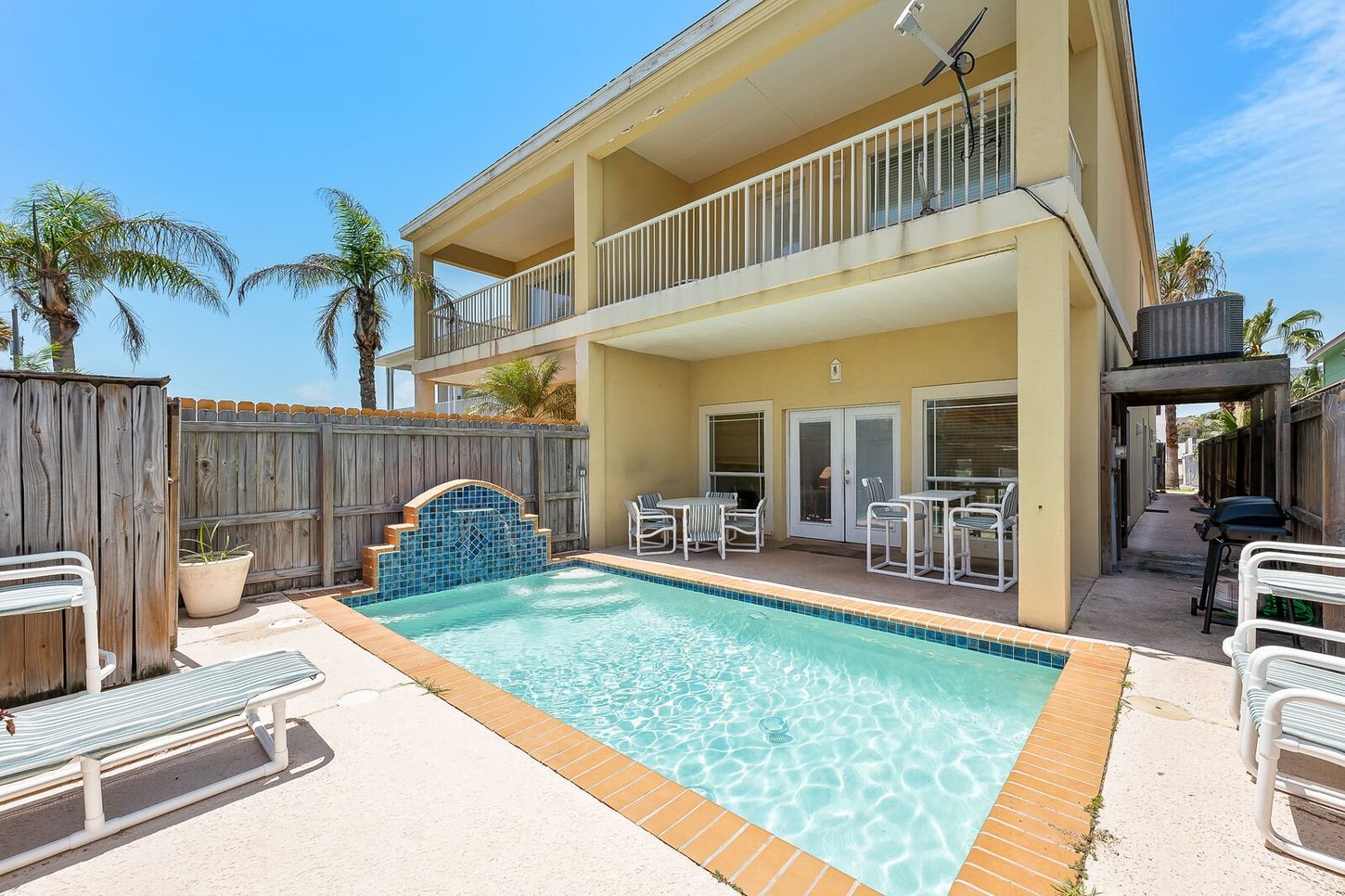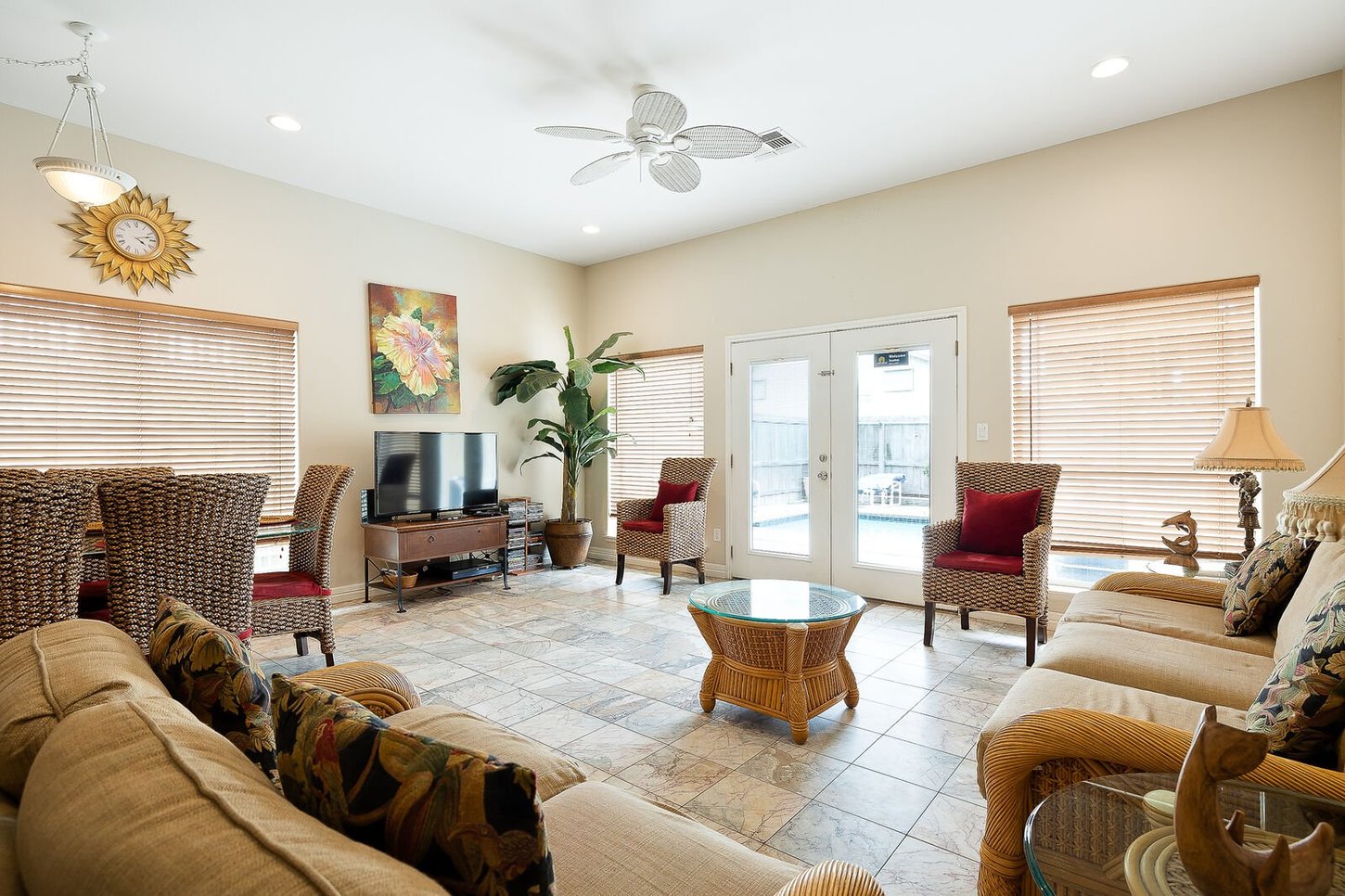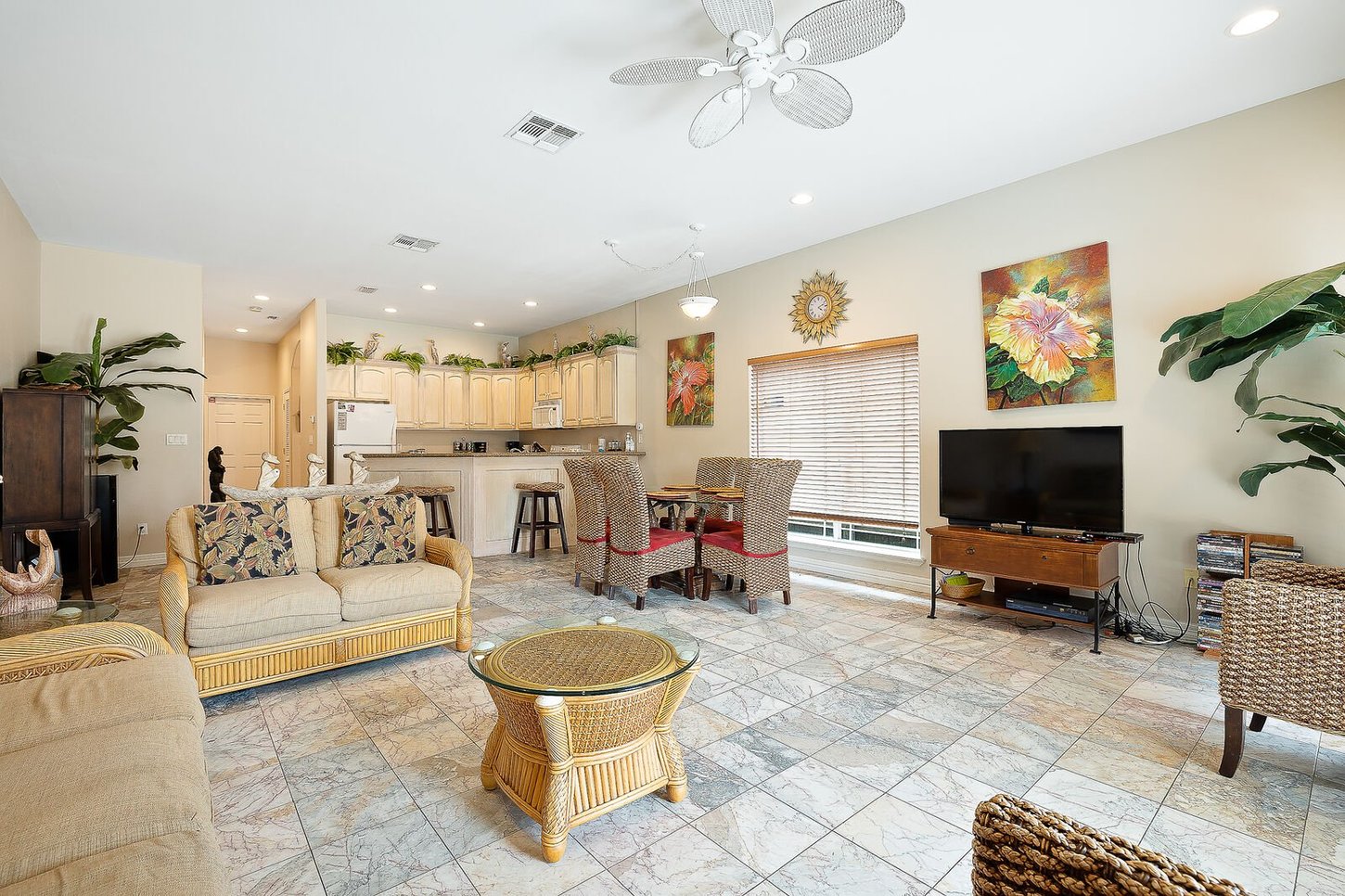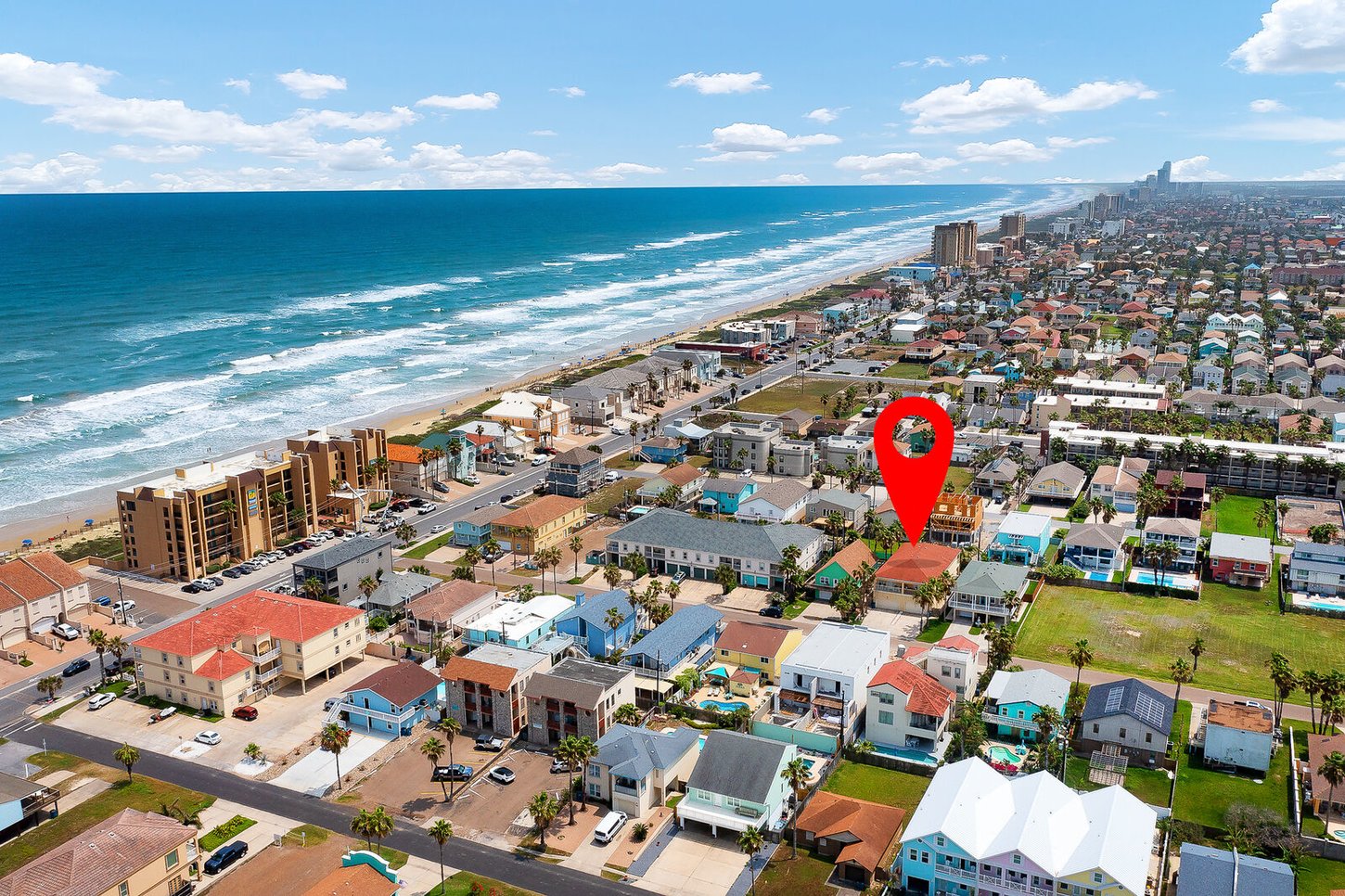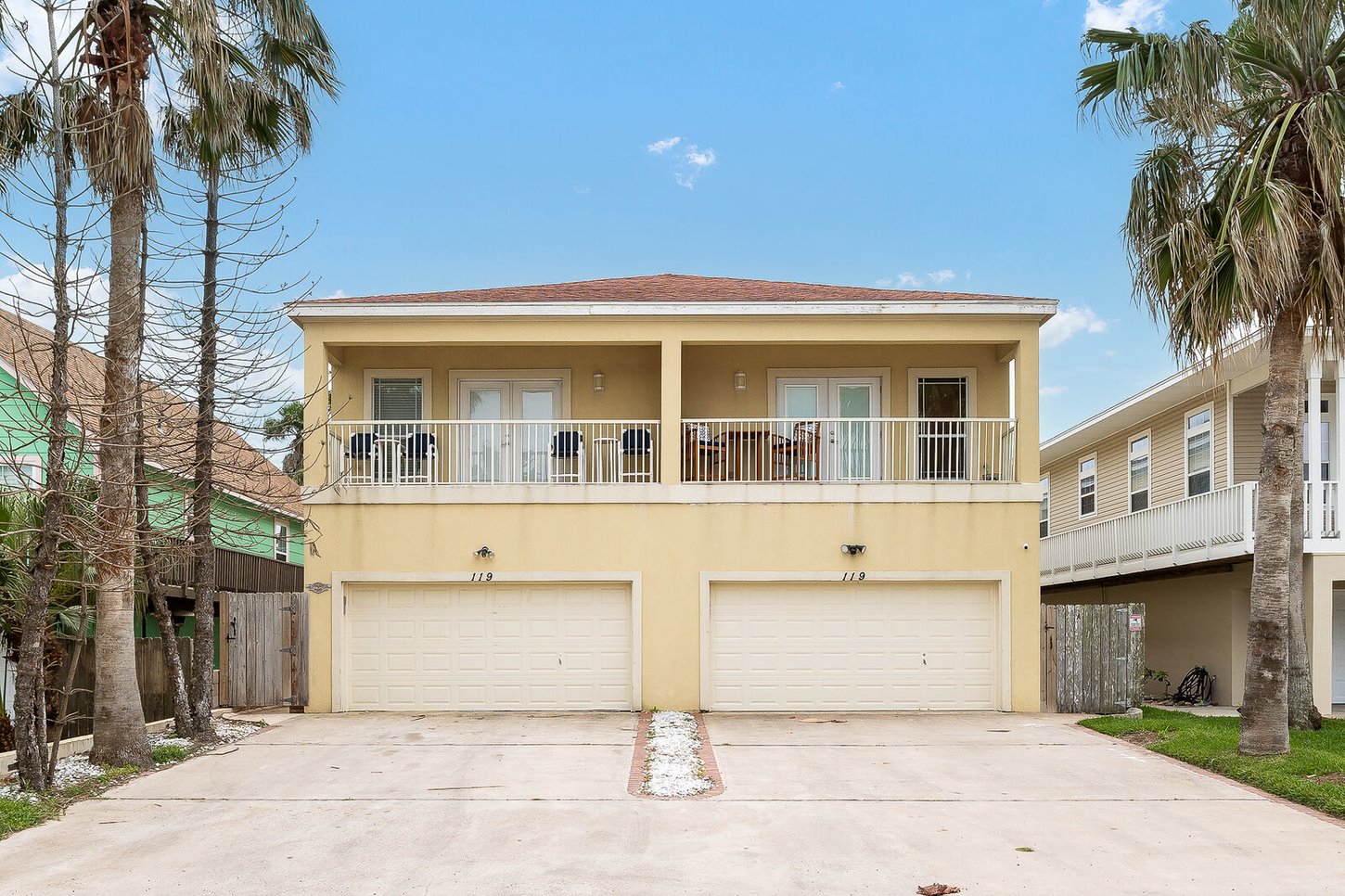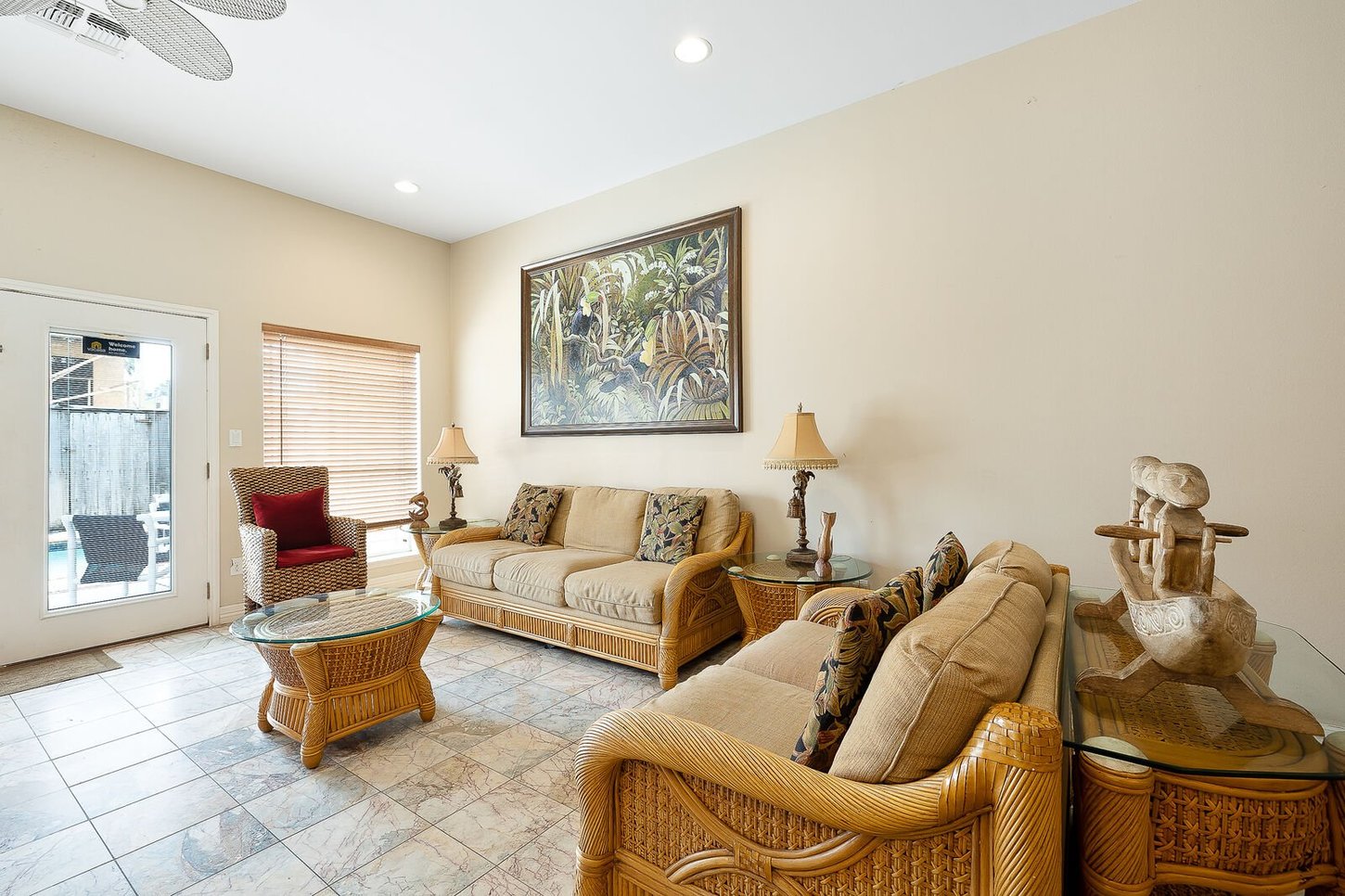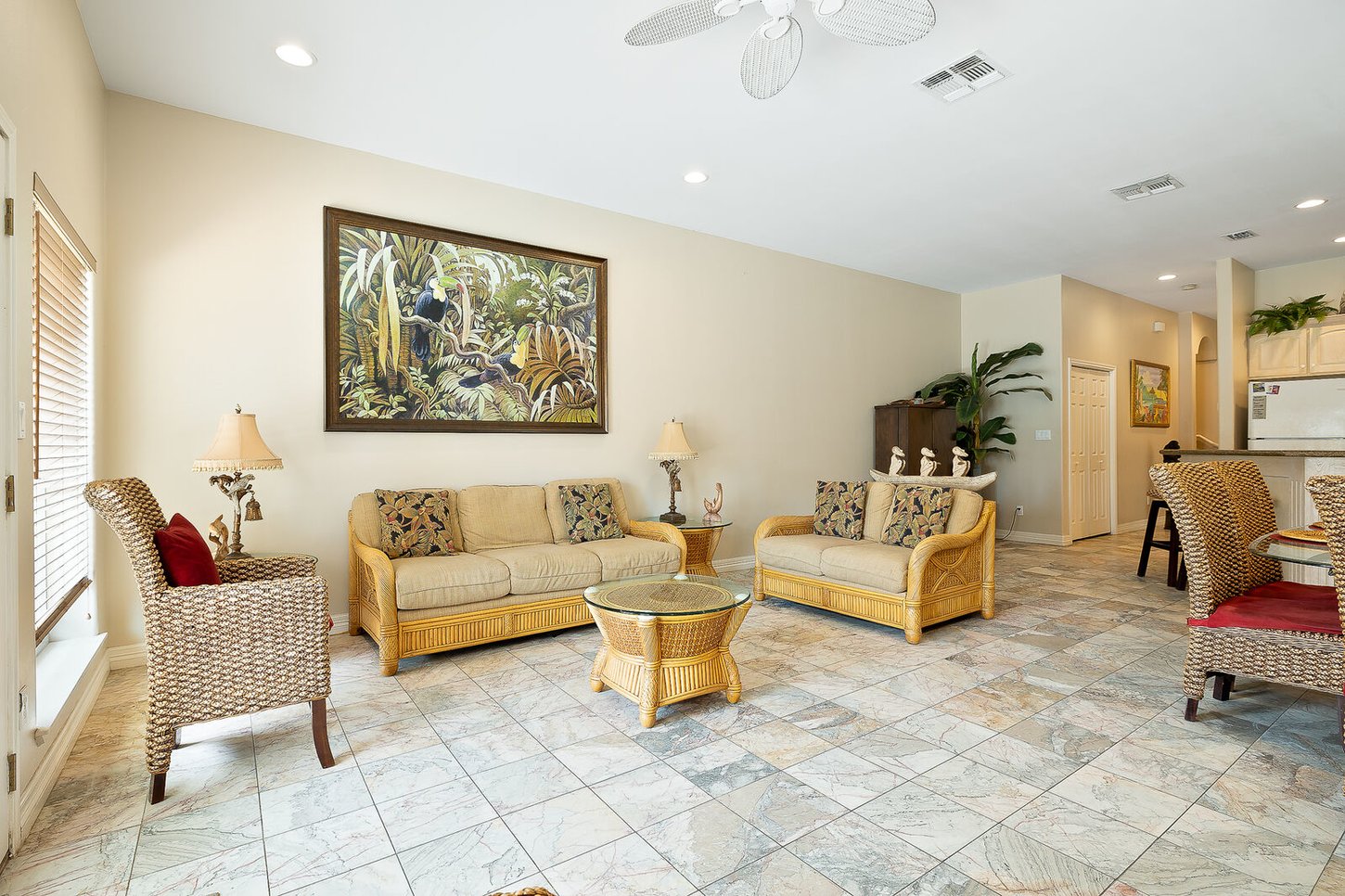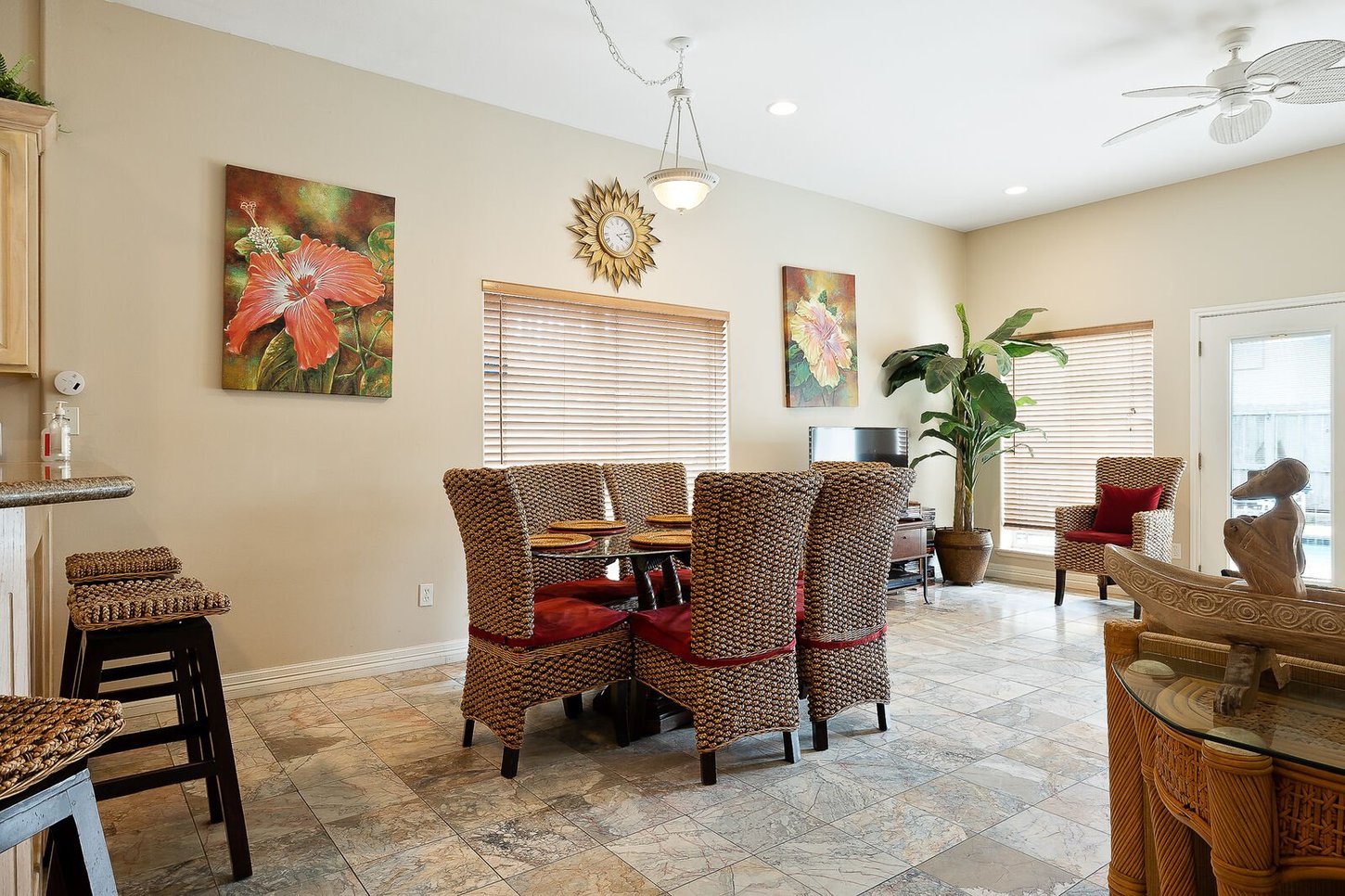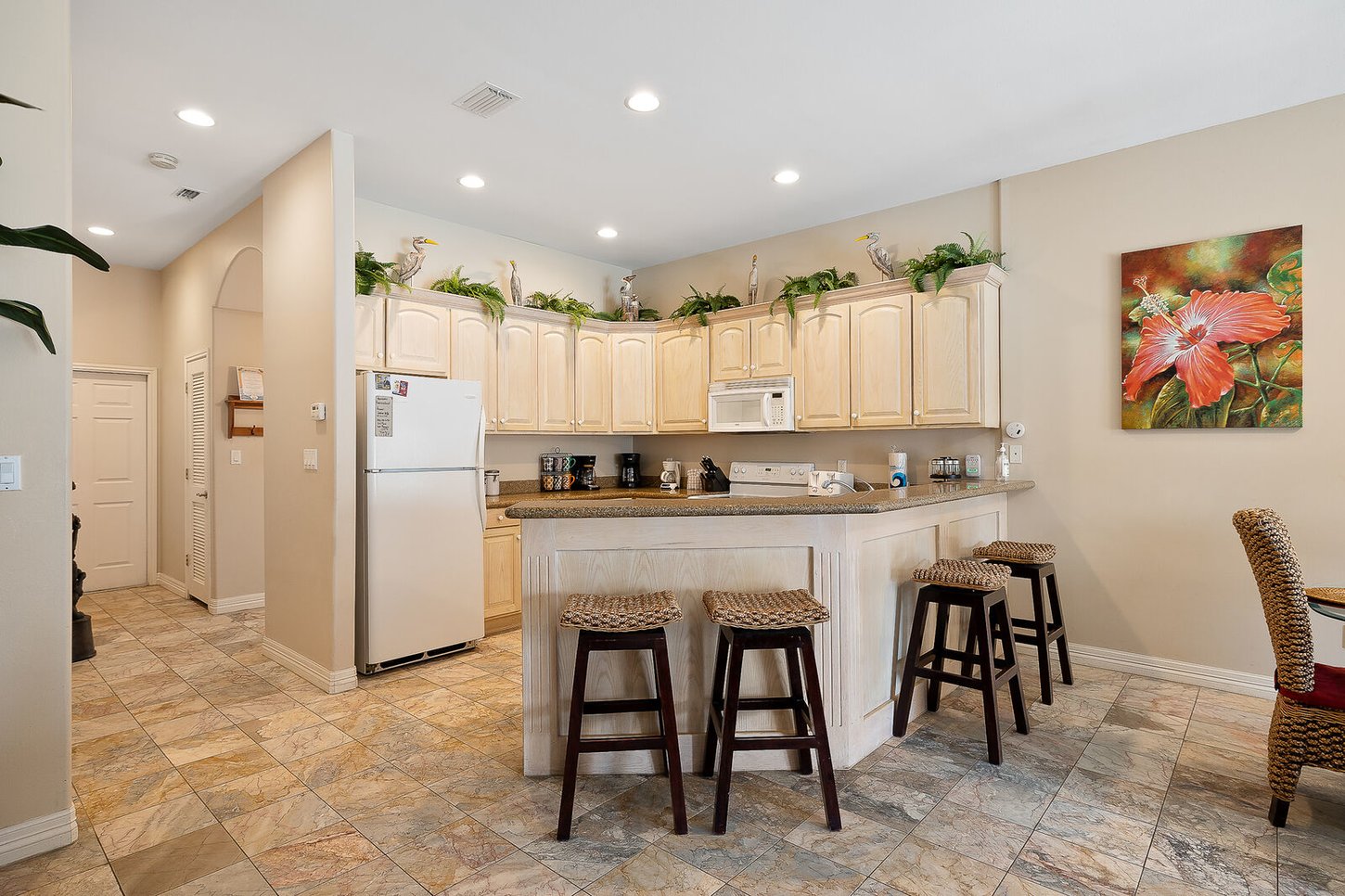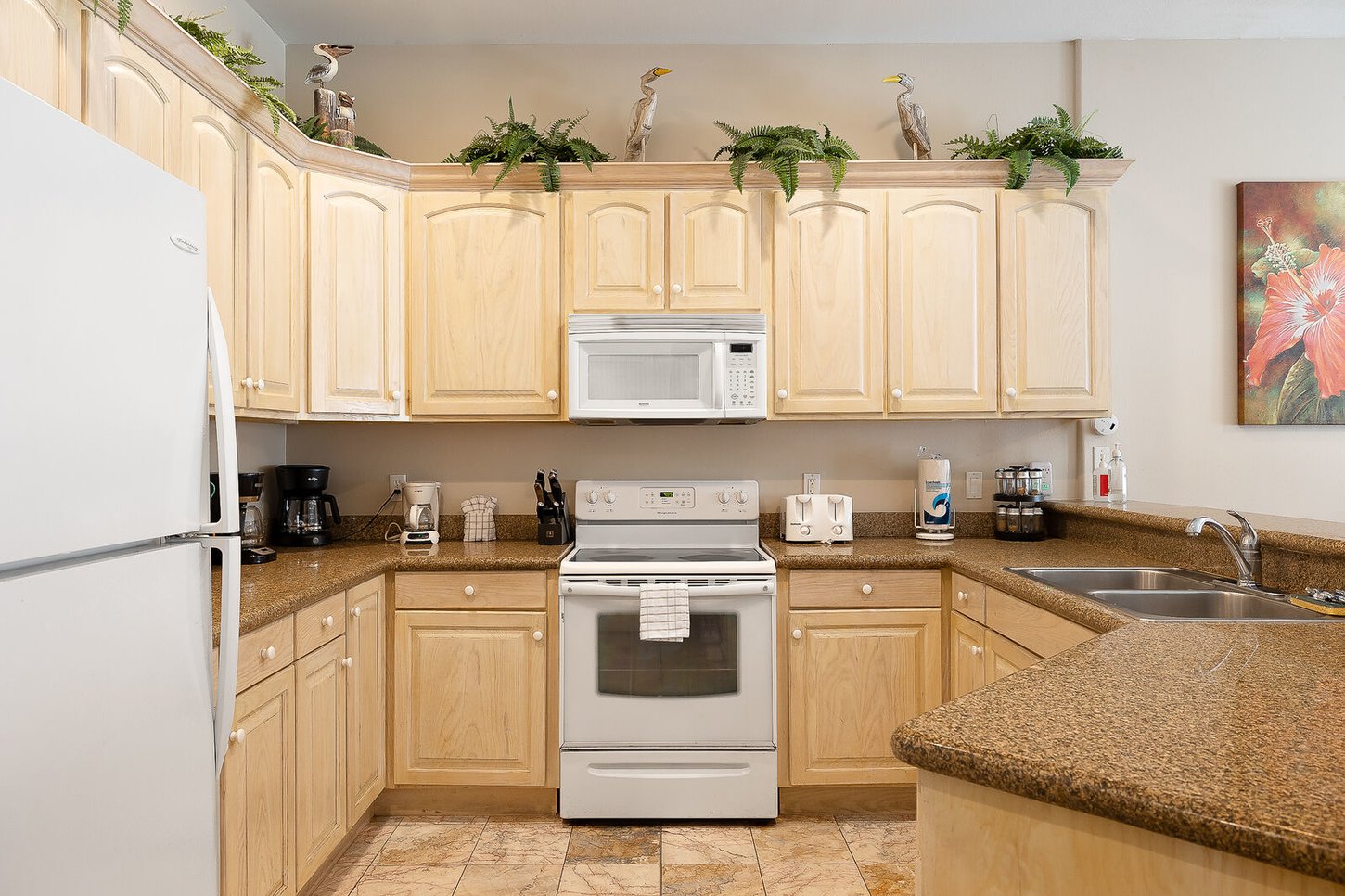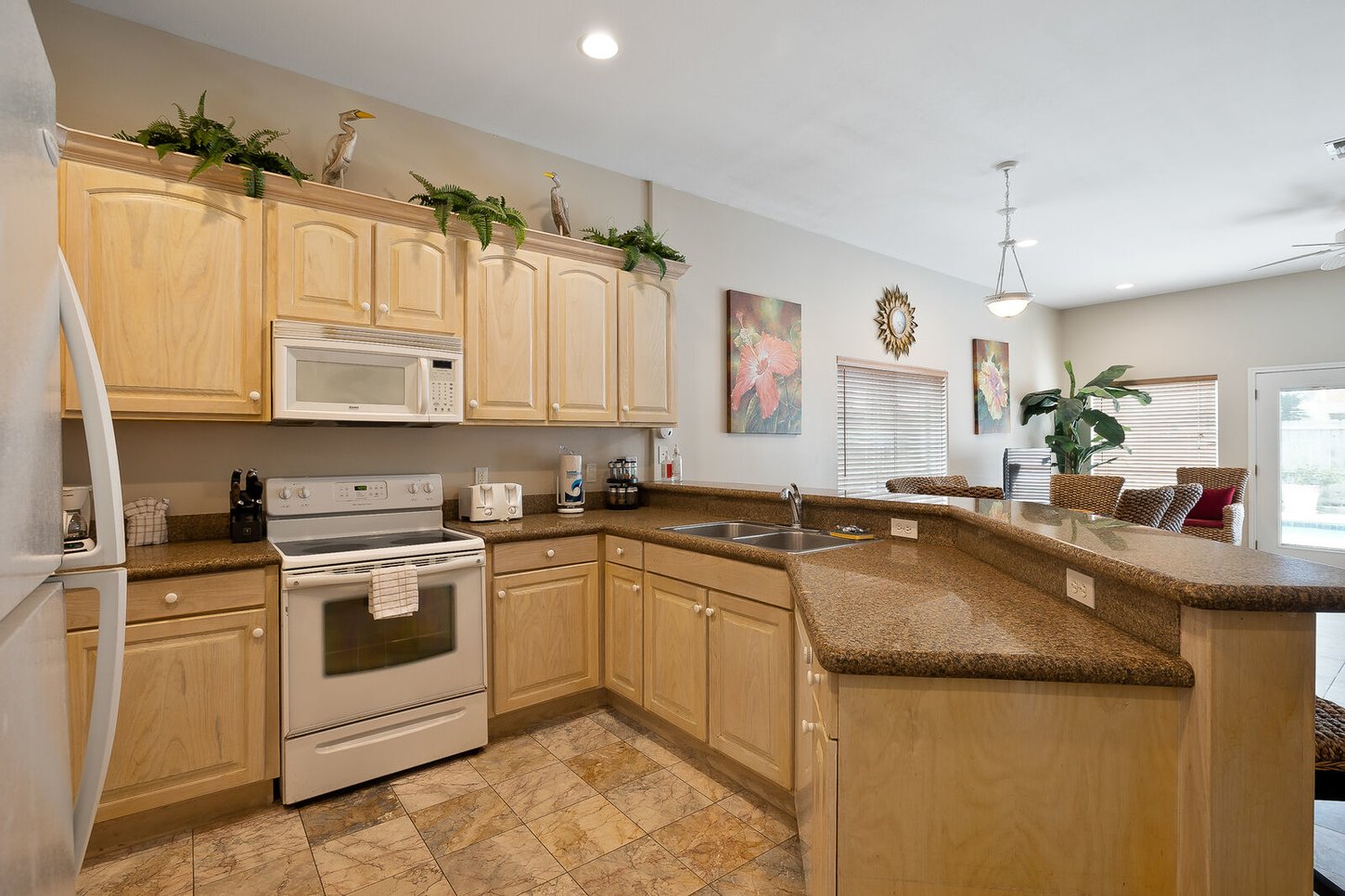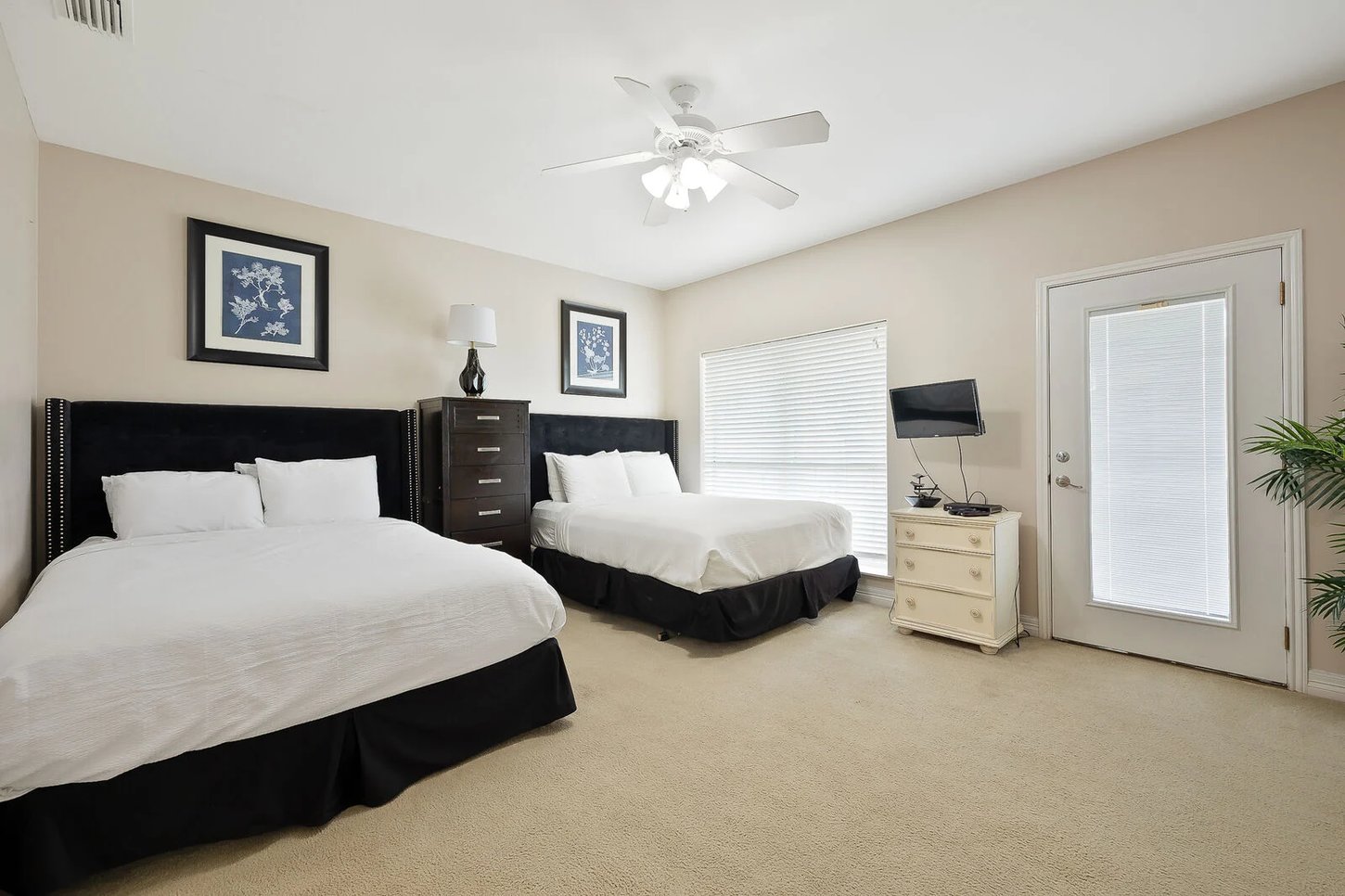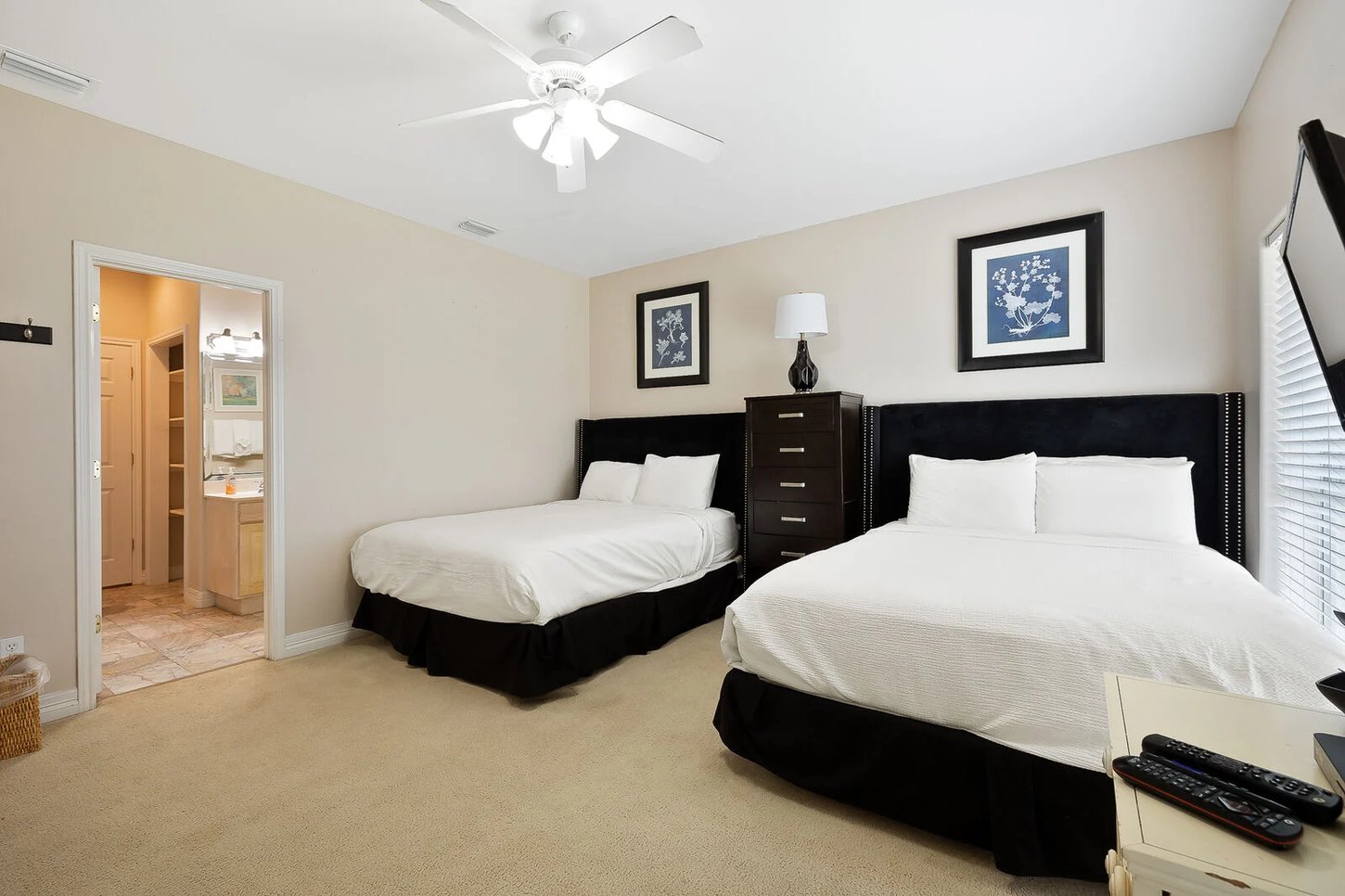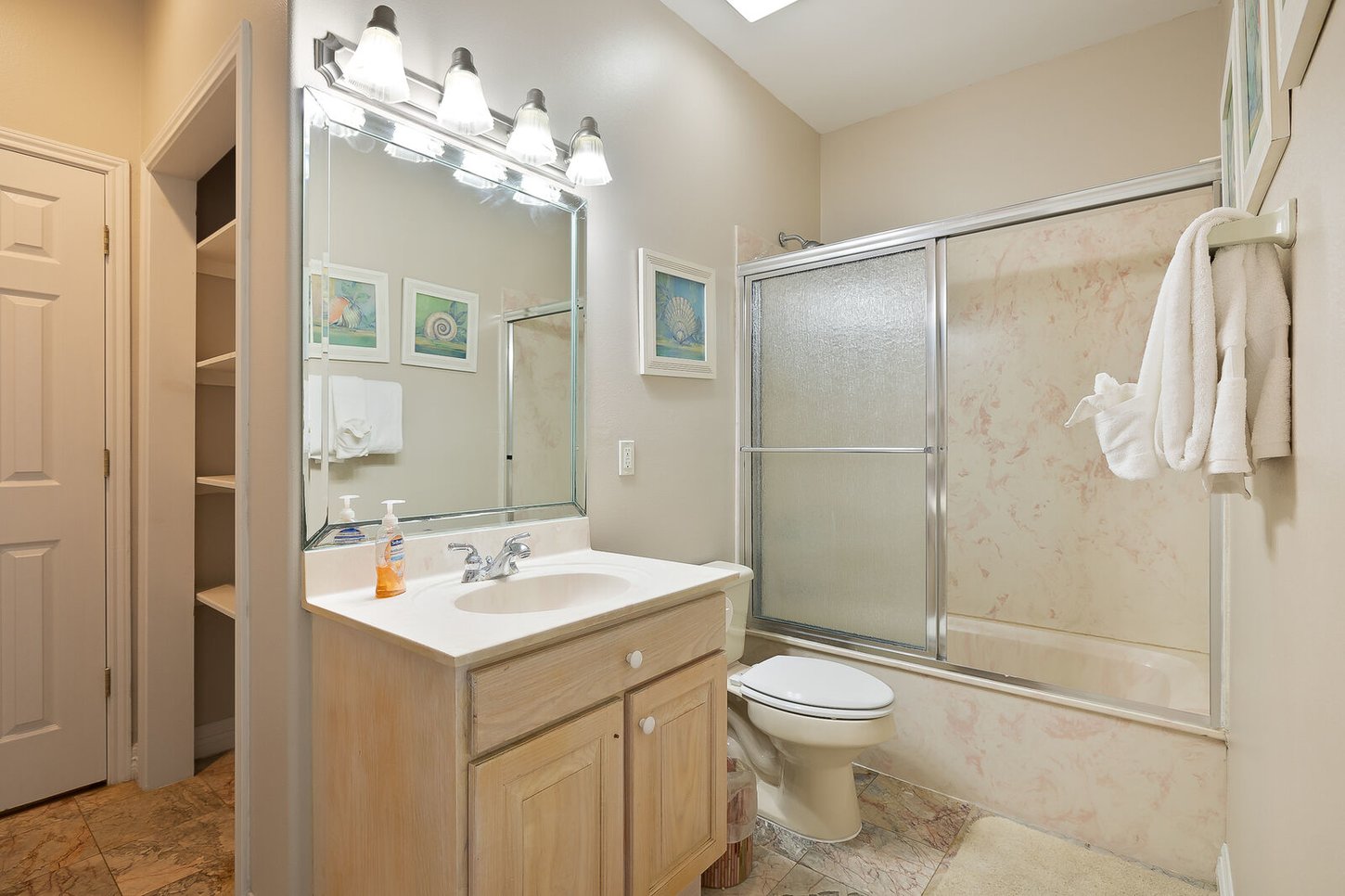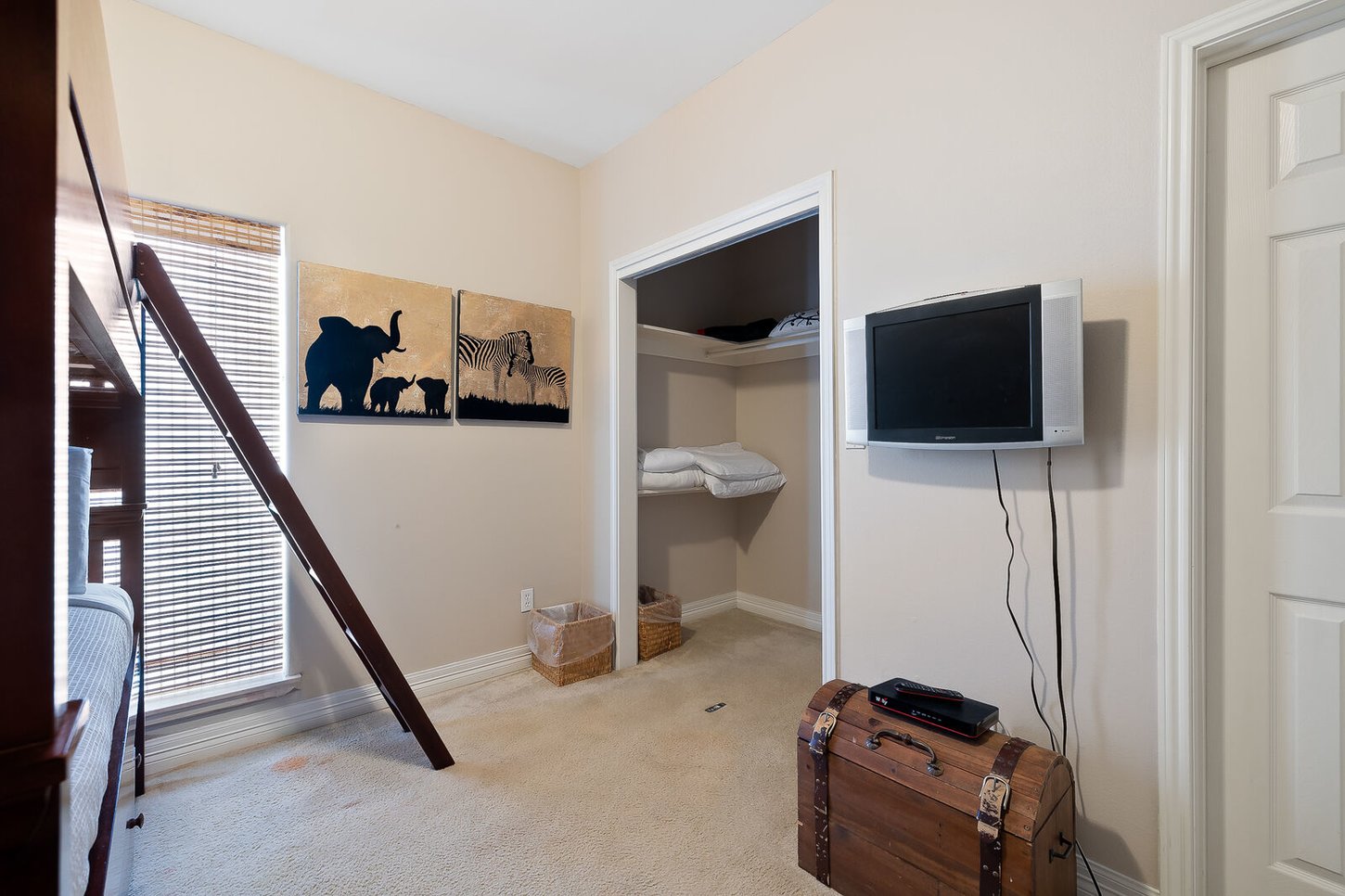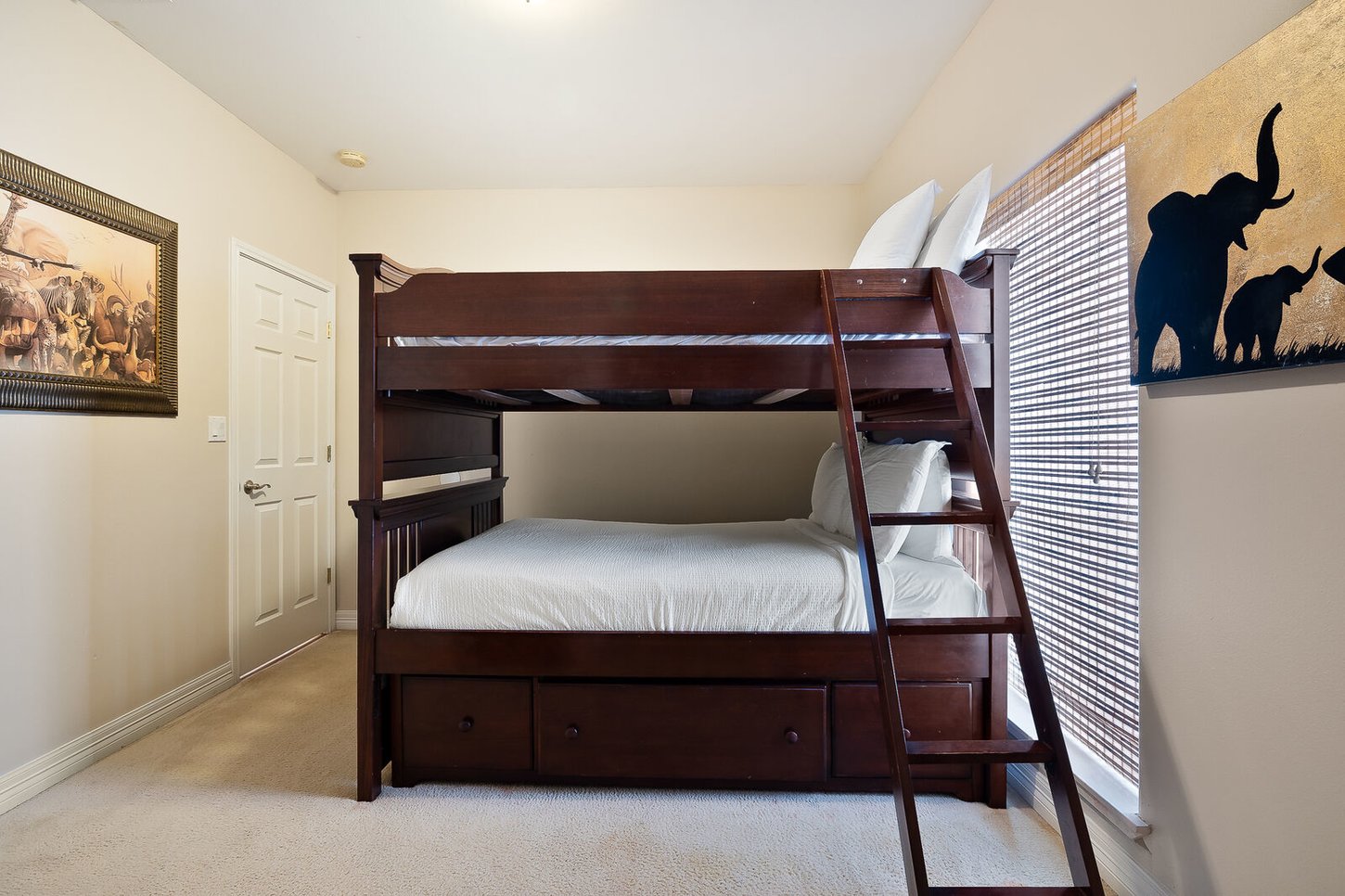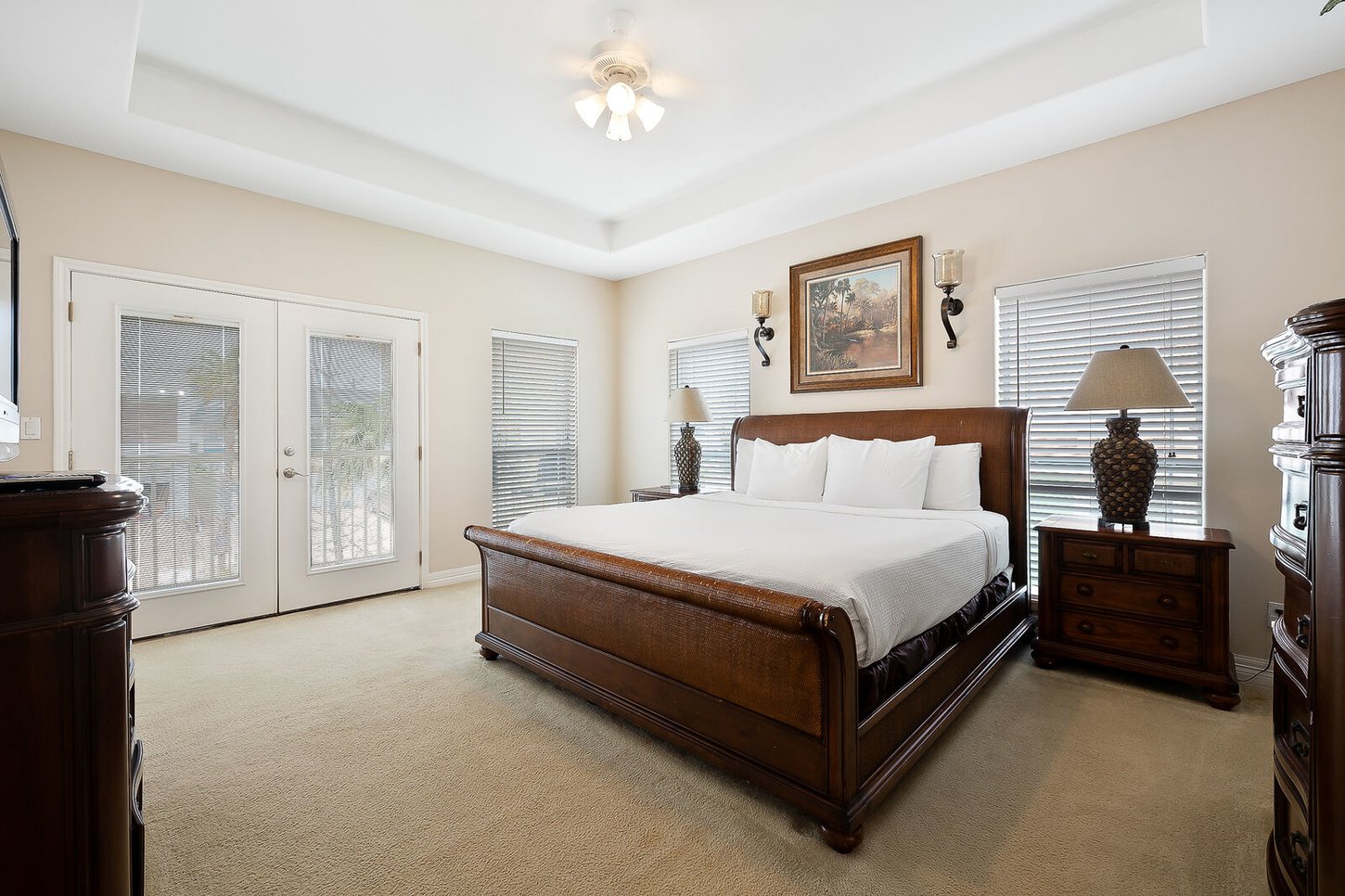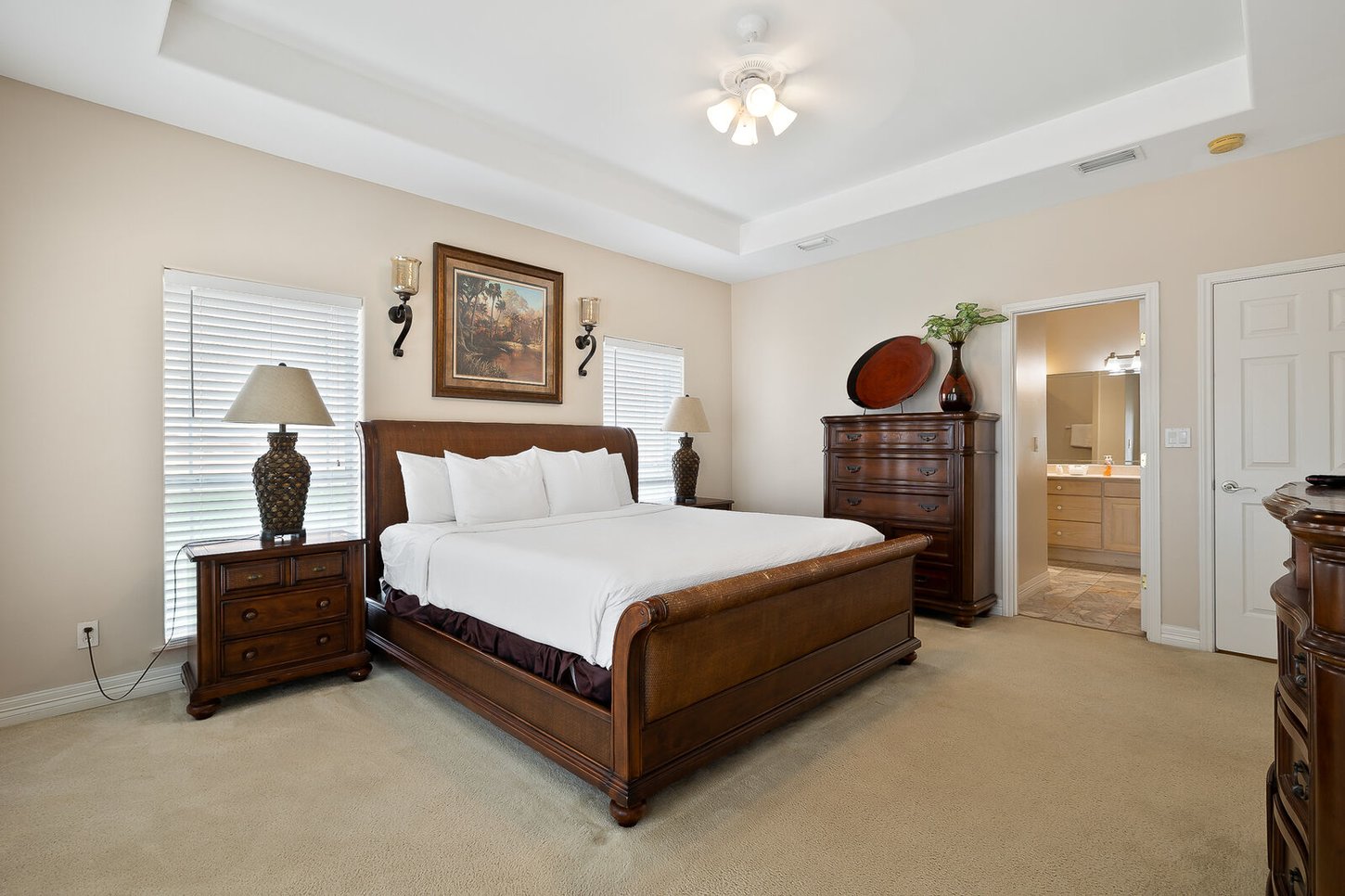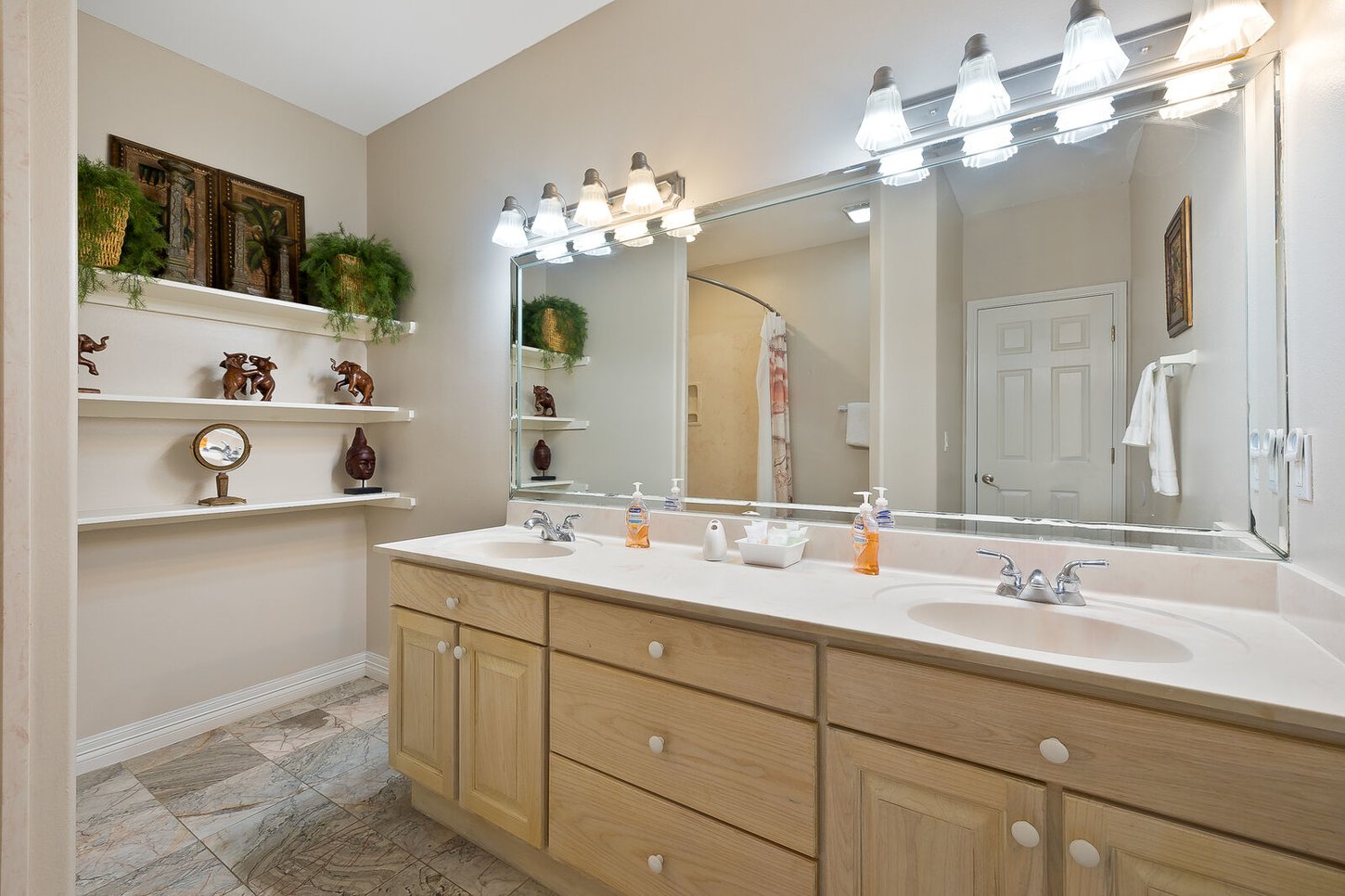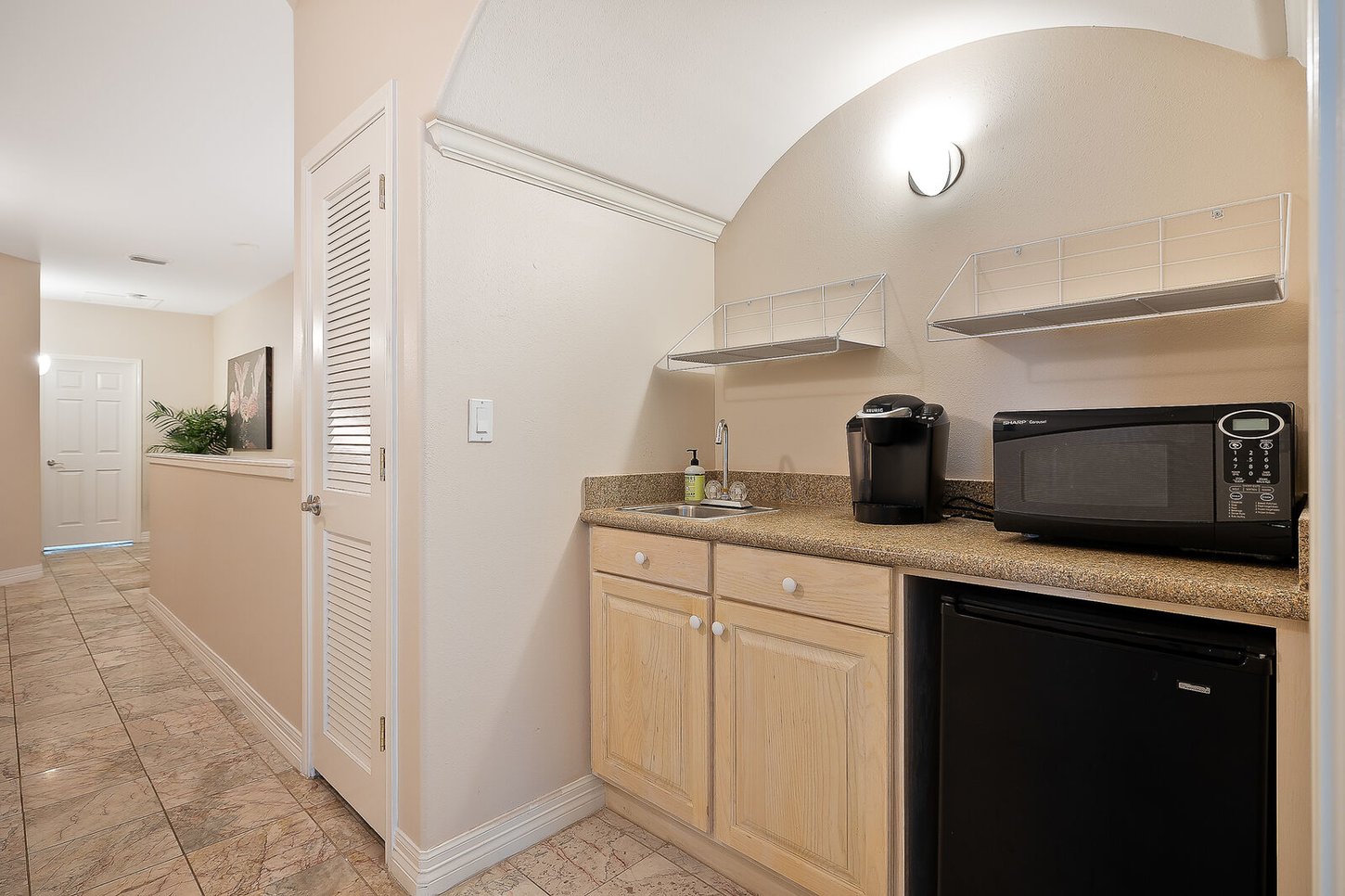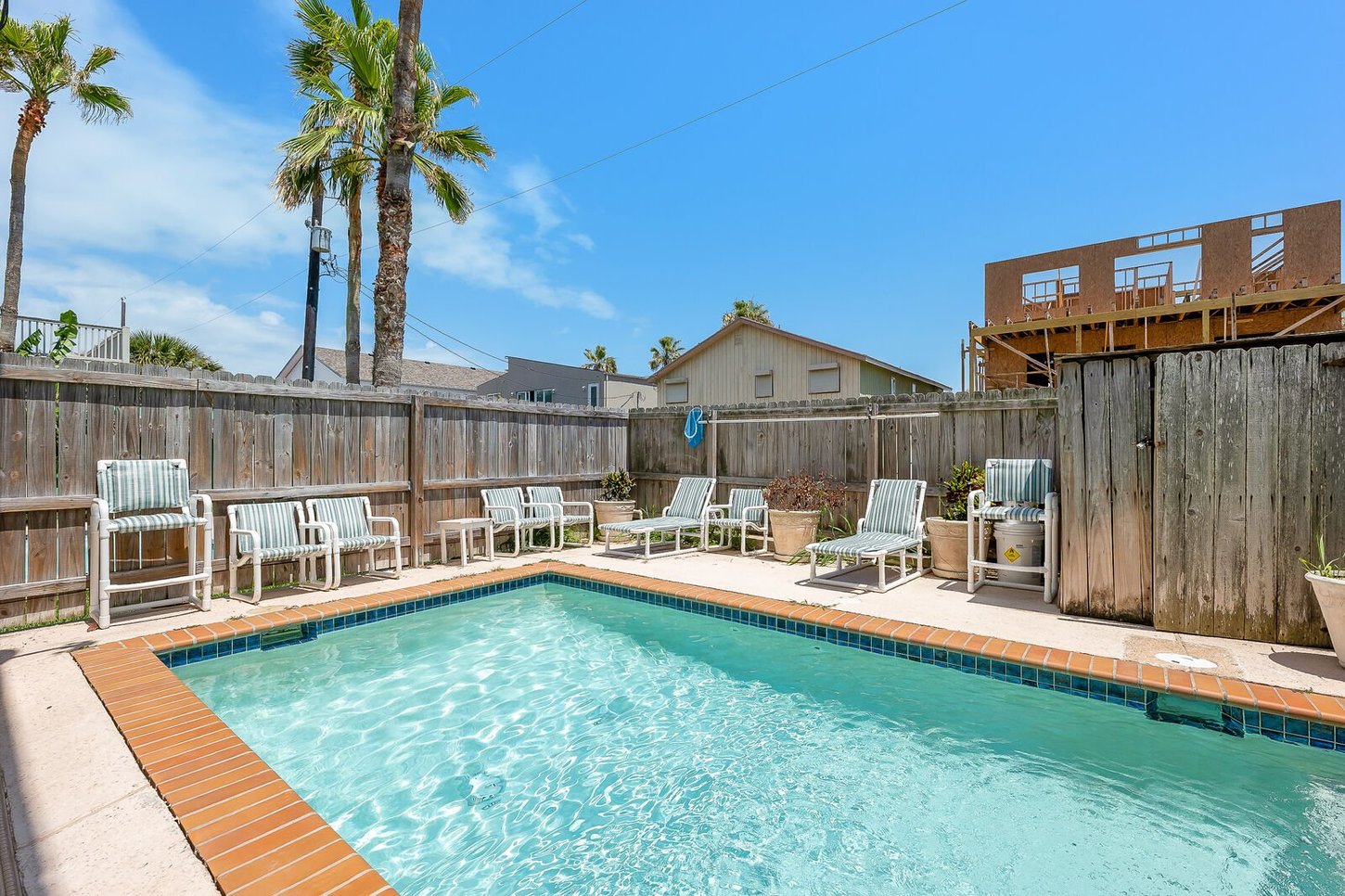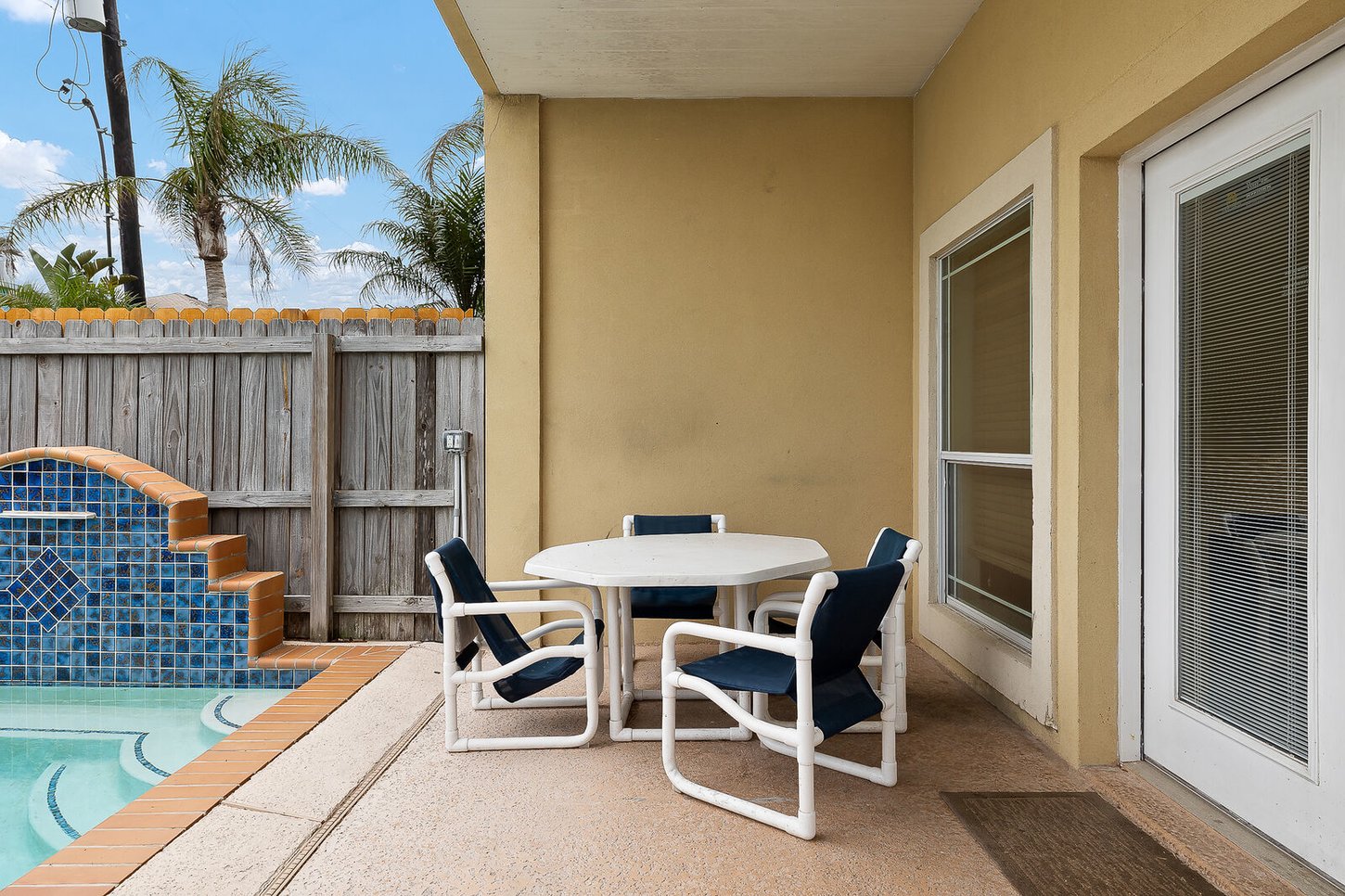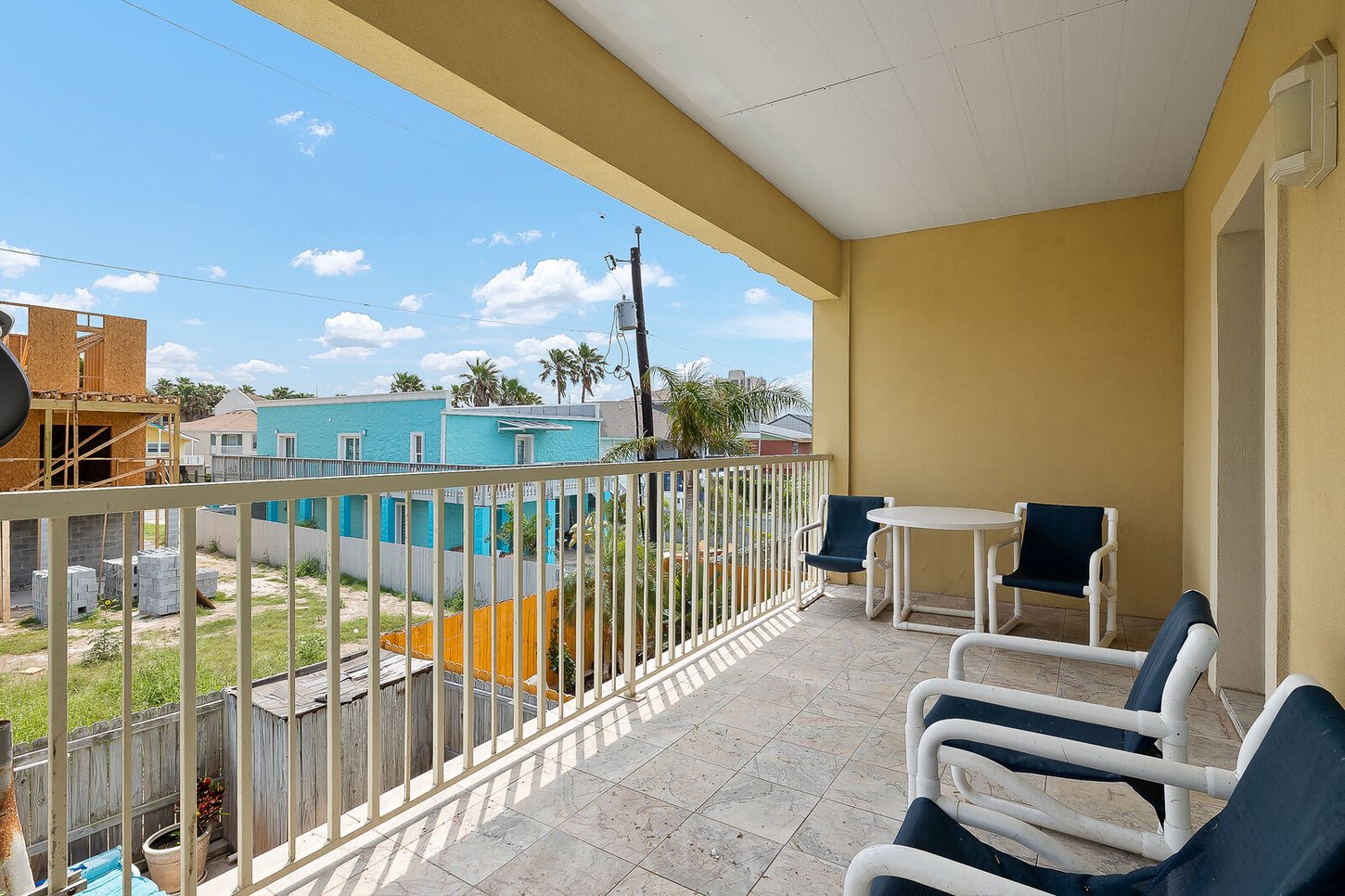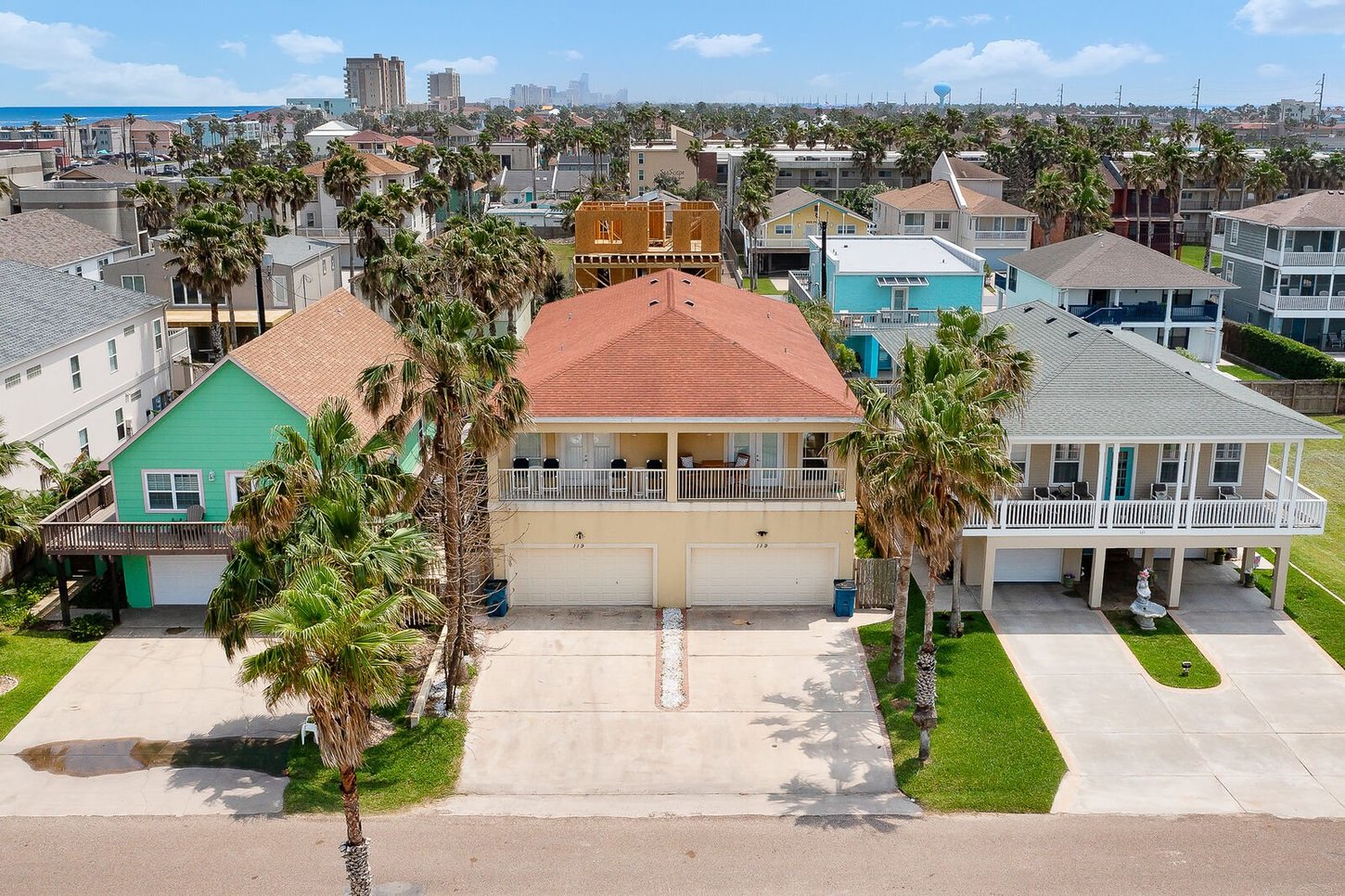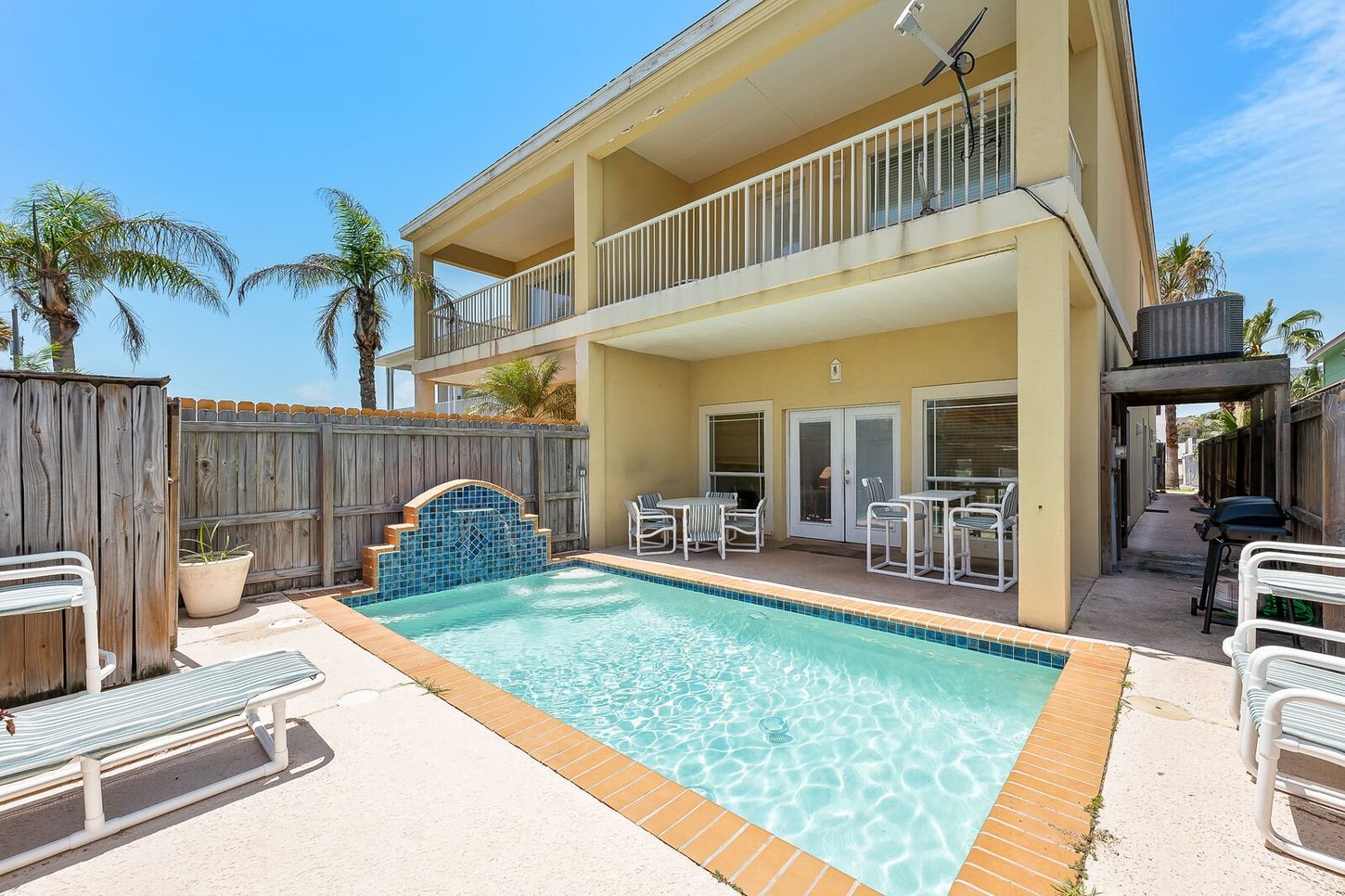 ---
---
Description
Permit# 2022-971203 Standard Occupancy (Sleeps): 10 guests (includes infants or children) Max Occupancy: 10 guests (includes infants or children) Vehicle Maximum Occupancy: 3 vehicles No Pets Allowed WRISTBANDS ARE REQUIRED FOR ALL GUESTS DURING MARCH & HOLY/EASTER WEEK.Come enjoy South Padre Island, TX while staying in our beautiful townhome! This townhome features a private pool. 119B E. Carolyn is a great property for families and friends to be together. The location is perfect, only 1/2 a block to the beach! Less than a 5 minute walk! 119B E. Carolyn has a fantastic floorplan and a tastefully decorated interior! This townhome is 3 bedrooms/2.5 bathrooms! The downstairs consists of a spacious kitchen with granite counter top...
Read More
---
Amenities
Balcony
Boat
Deck / Patio
Basic Soaps
Bed Linens Provided
Iron & Board
Toilet Paper
Wireless Internet
Internet
Living Room
Paper Towels
Shampoo
Blender
Coffee Maker
Dishwasher
Grill
Kitchen
Microwave
Oven
Refrigerator
Stove
Toaster
---
Location Info
Located less than 1/2 a block from the beach, making it an easy walk to South Padre Island's white sandy beaches and beautiful ocean!
---
Rates
Nightly rates range from $185.00 to $599.00
---
---
Reviews
---
- 08/27/2022 -
ALBERCA
"LA ALBERCA NO FUNCIONO LA LUZ Y NO LA MANDAR ARREGLAR "
- 08/24/2022 -
Perfect beach access
"What a great house with an excellent pool within walking distance to the beach we loved it definitely going to rent the place again"
- 07/26/2022 -
Poor
"Dirty pool water cleaning problems inside the house.... "
- 07/23/2022 -
Average
"Condo was a beautiful condo. Perfect size in rooms and having 3 bathrooms was great. Perfect distance to the beach. However, shower tubs were not draining appropriately. Water as at a standstill when we showered and that was pretty gross. Pool was very cloudy and looked dirty. The light did not work. When we checked in, workers were cleaning pool with net but didn't seem chlorine was put in. The waterfall in the pool stopped working that day we checked in. The patio/lounge chairs were everywhere and not clean and the plants were for sure not watered. My sister watered plants and found a lot of trash in one of the planters including with dry weeds just put back in there. We were there 15-20min early to check in and when we called for code, customer service was rude and told us to leave the property and that when it was ready they would text us a code. At 4pm, when I called for check in, gentleman that answered the phone was very helpful and gave us code."
- 05/21/2022 -
Great place for multiple families! Close to beach, great pool and a/c
"The house had plenty space for multiple adults and a few small children to spread out in. The kitchen was well stocked and had everything we needed. We loved cooling off in the pool after a day on the beach. The shower outside of the main entrance was useful to prevent sand from getting inside the house. The location was a short walk to the beach and only a few blocks from a great beach bar. There is also a small convenience store at the end of the street. A/C worked well, which is a must have. We would definitely stay here again."
Read More
(Based on 5 reviews)