Sleeps 8
3 Bedrooms
2.5 Bathrooms
3600 sqft.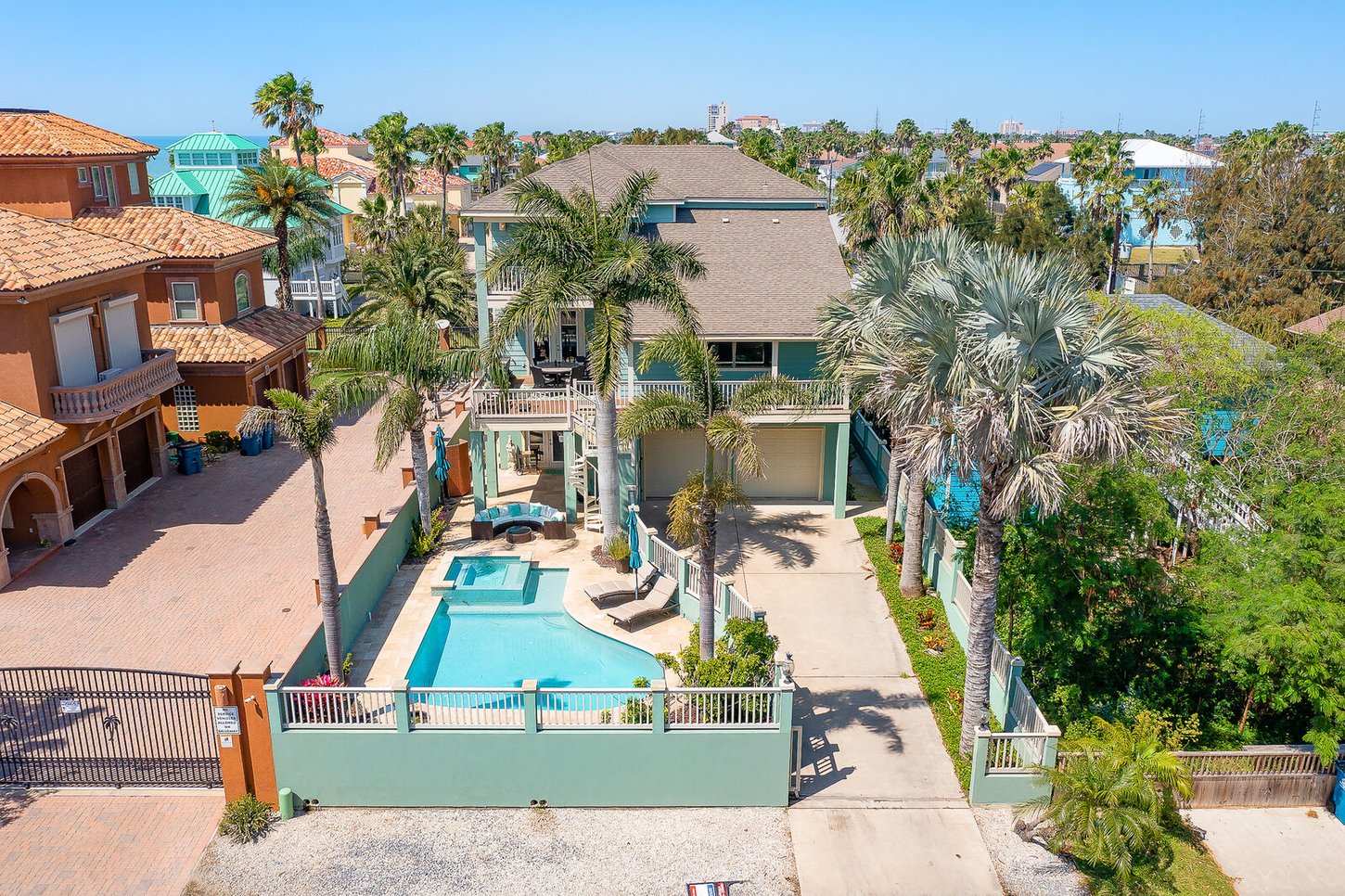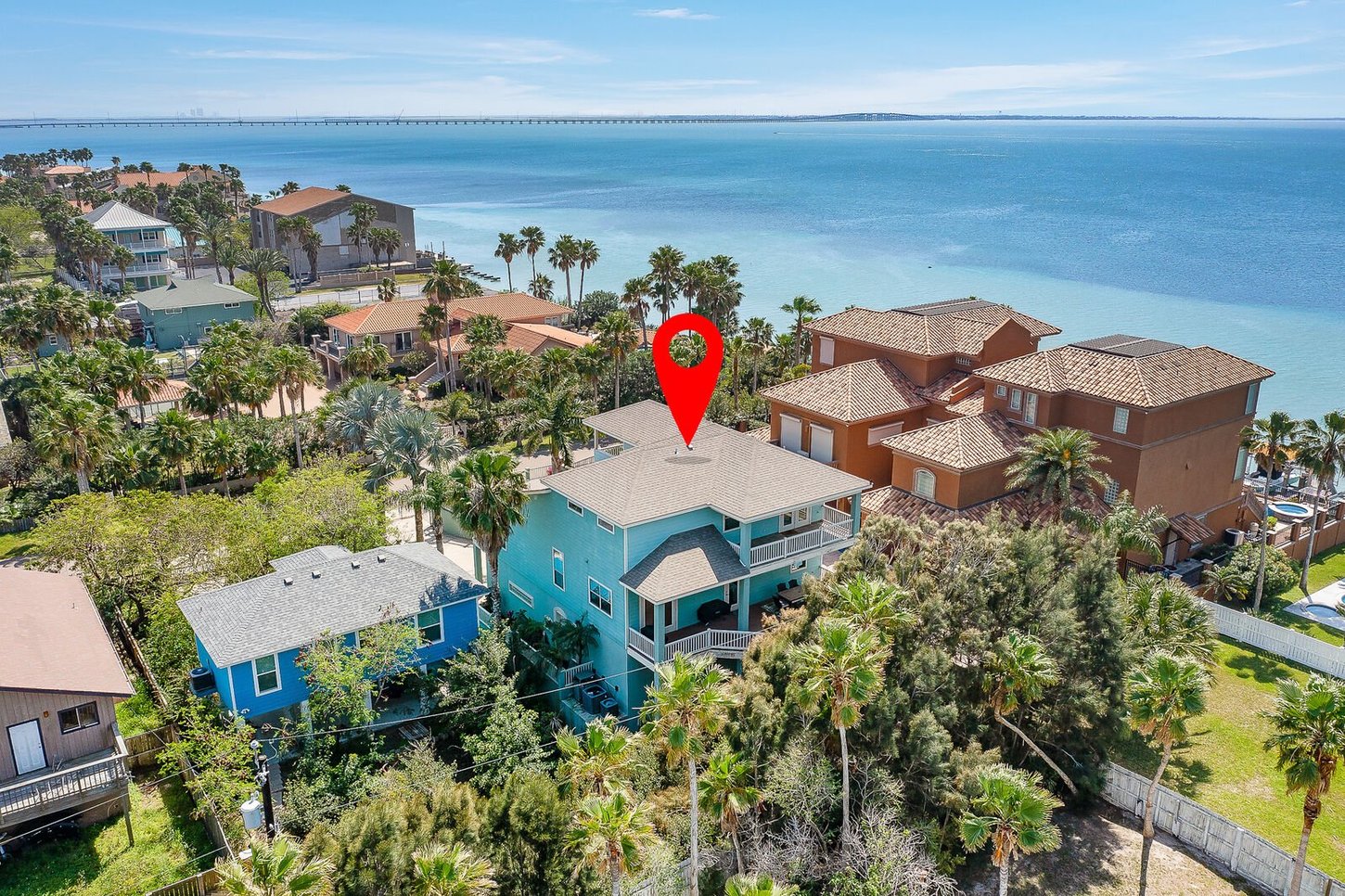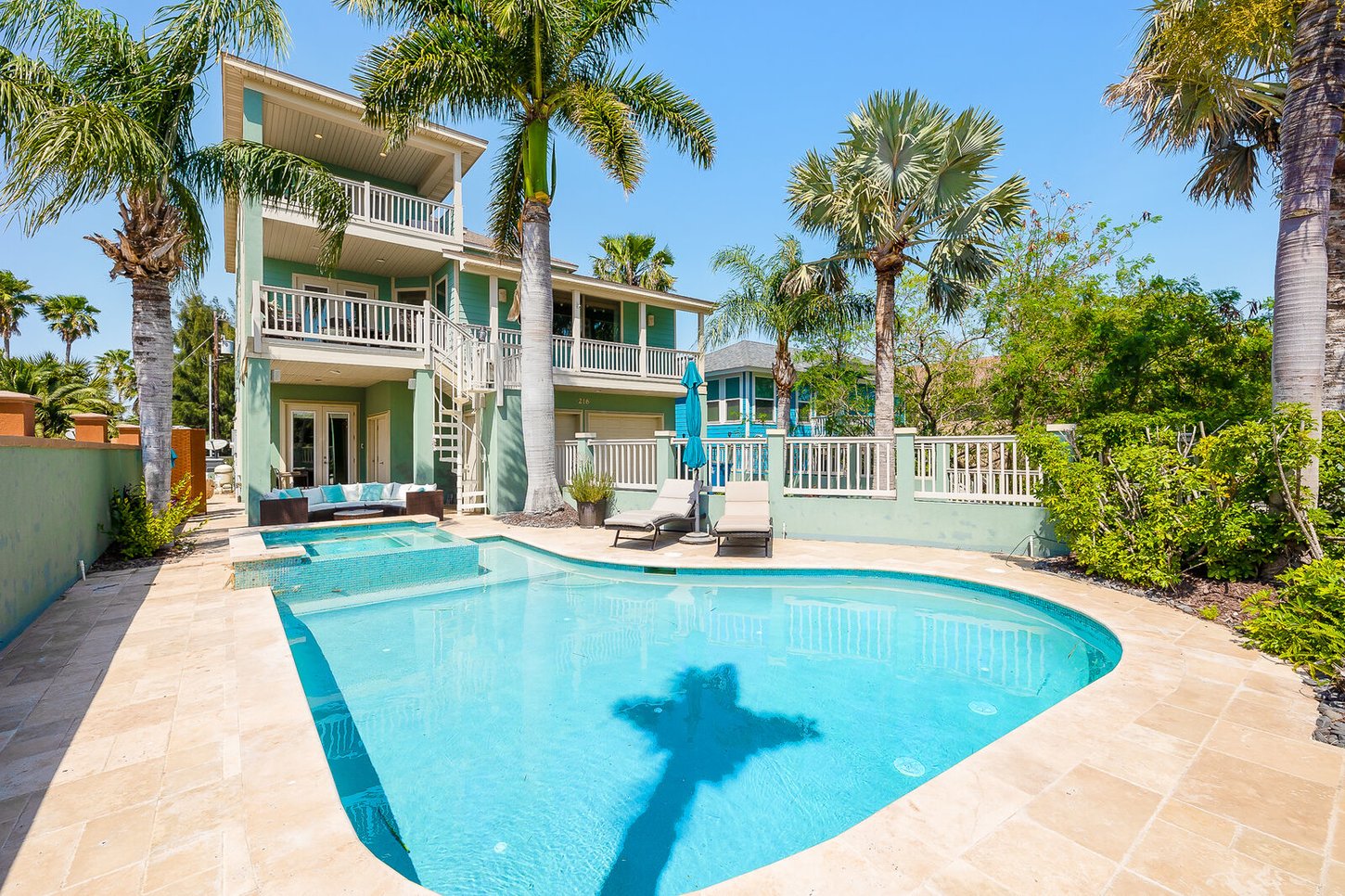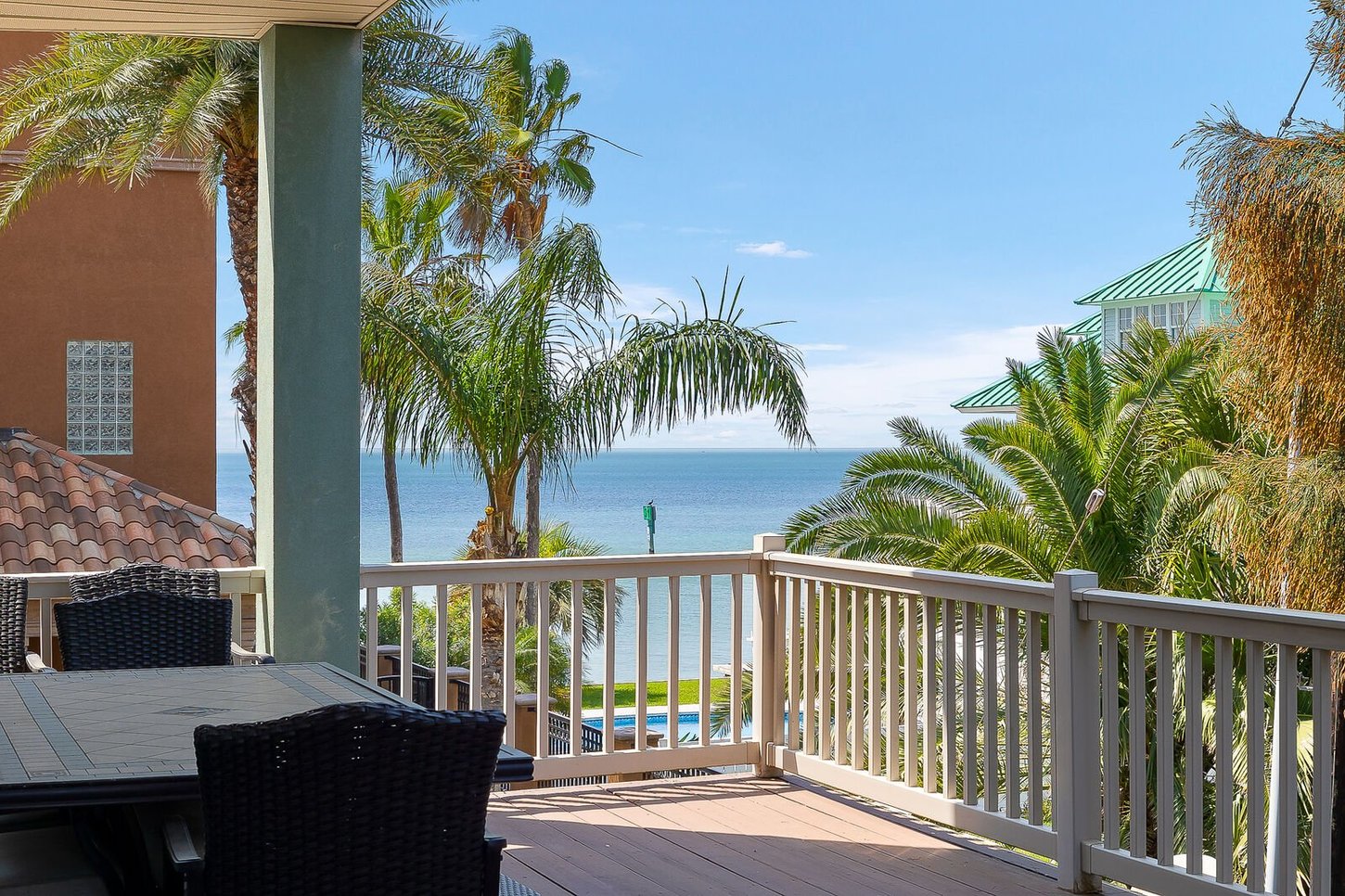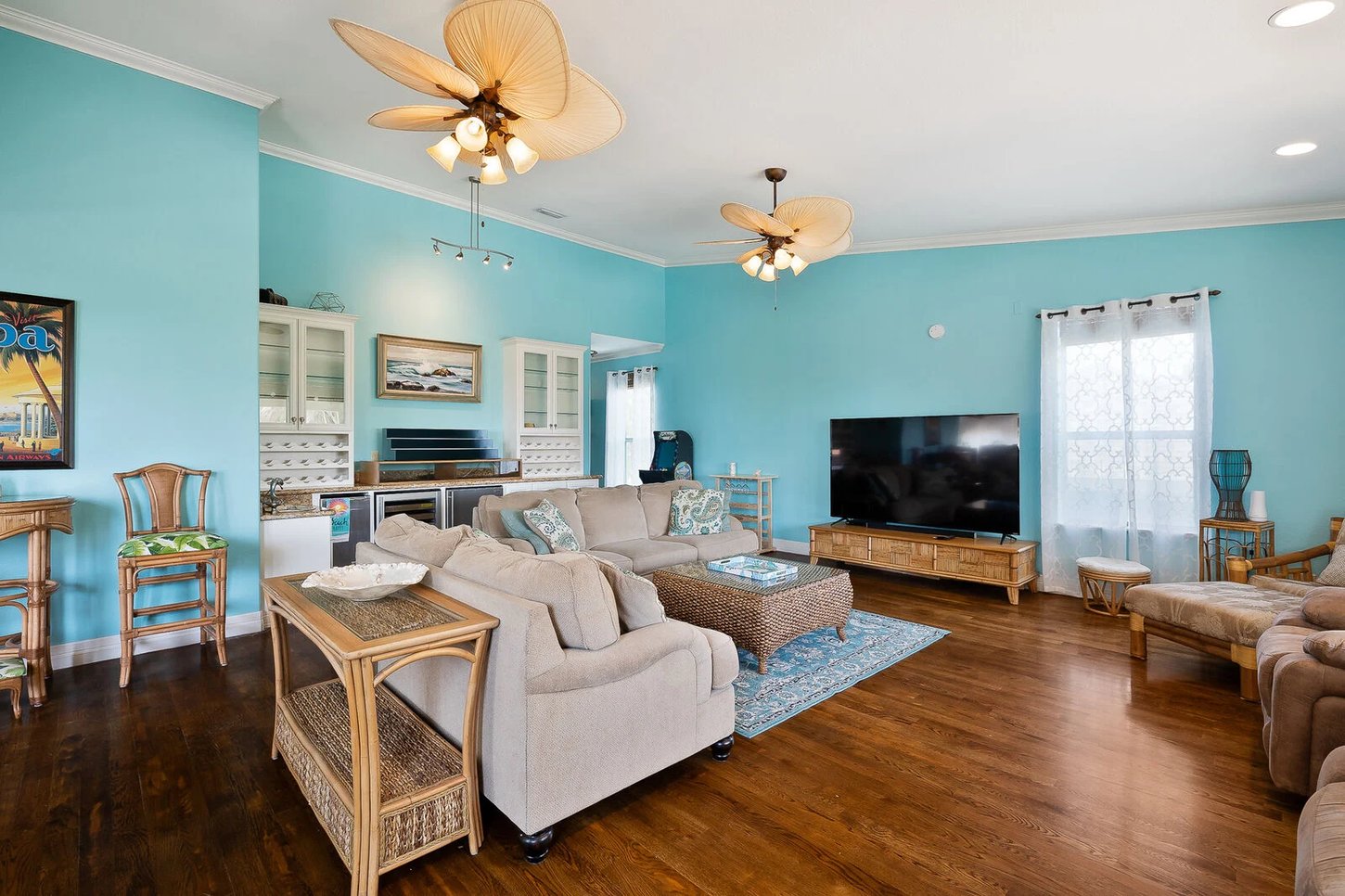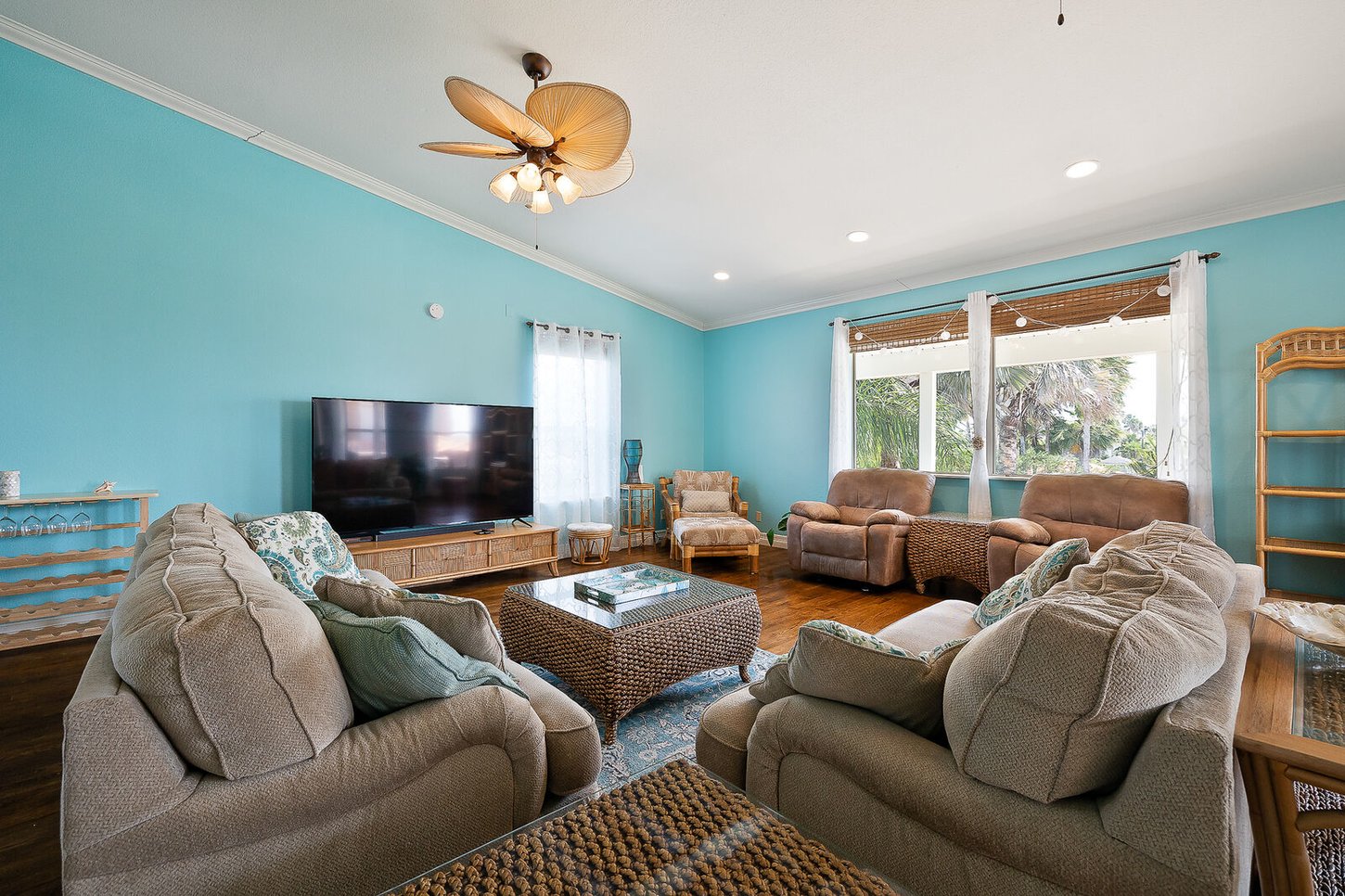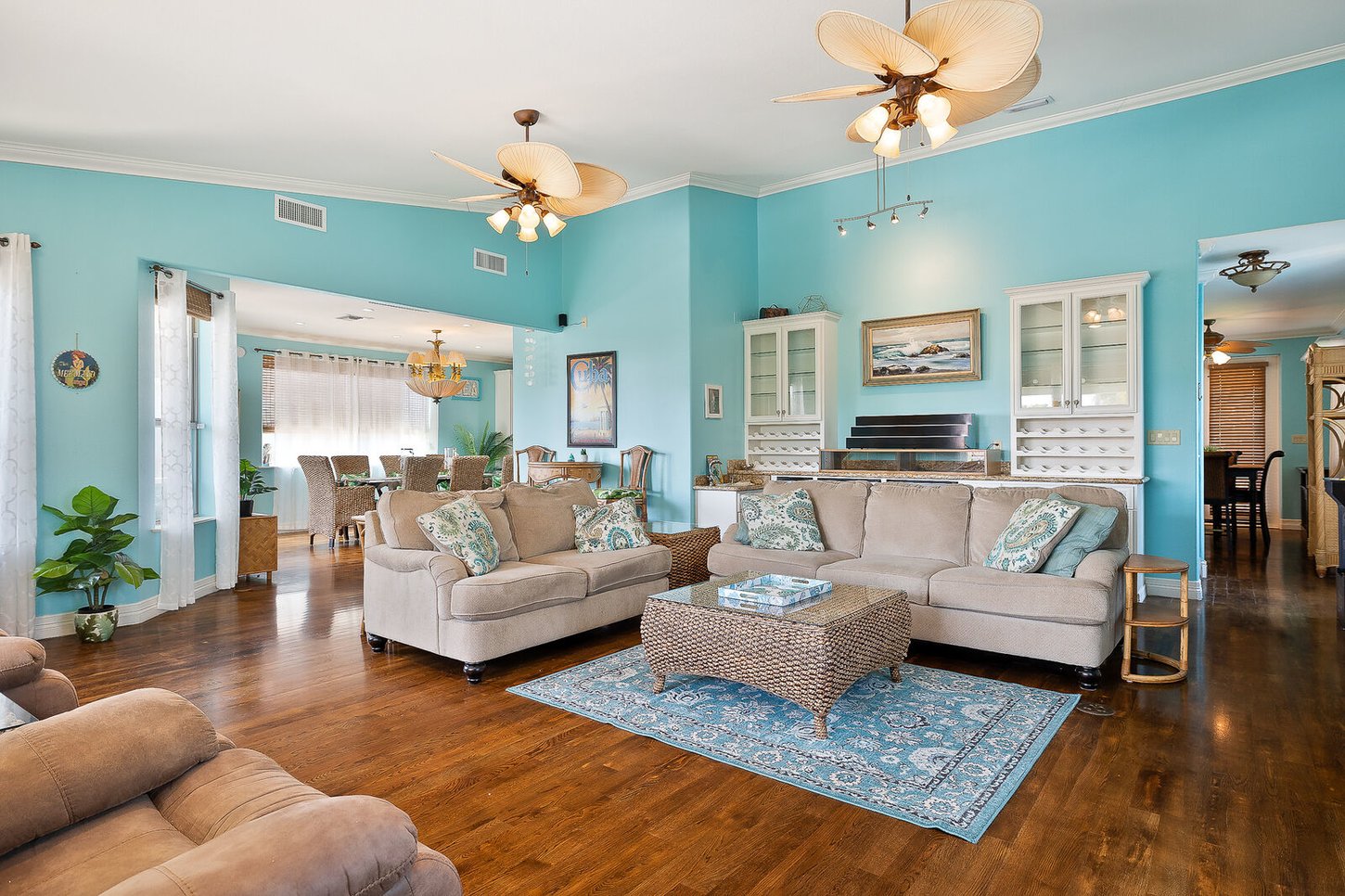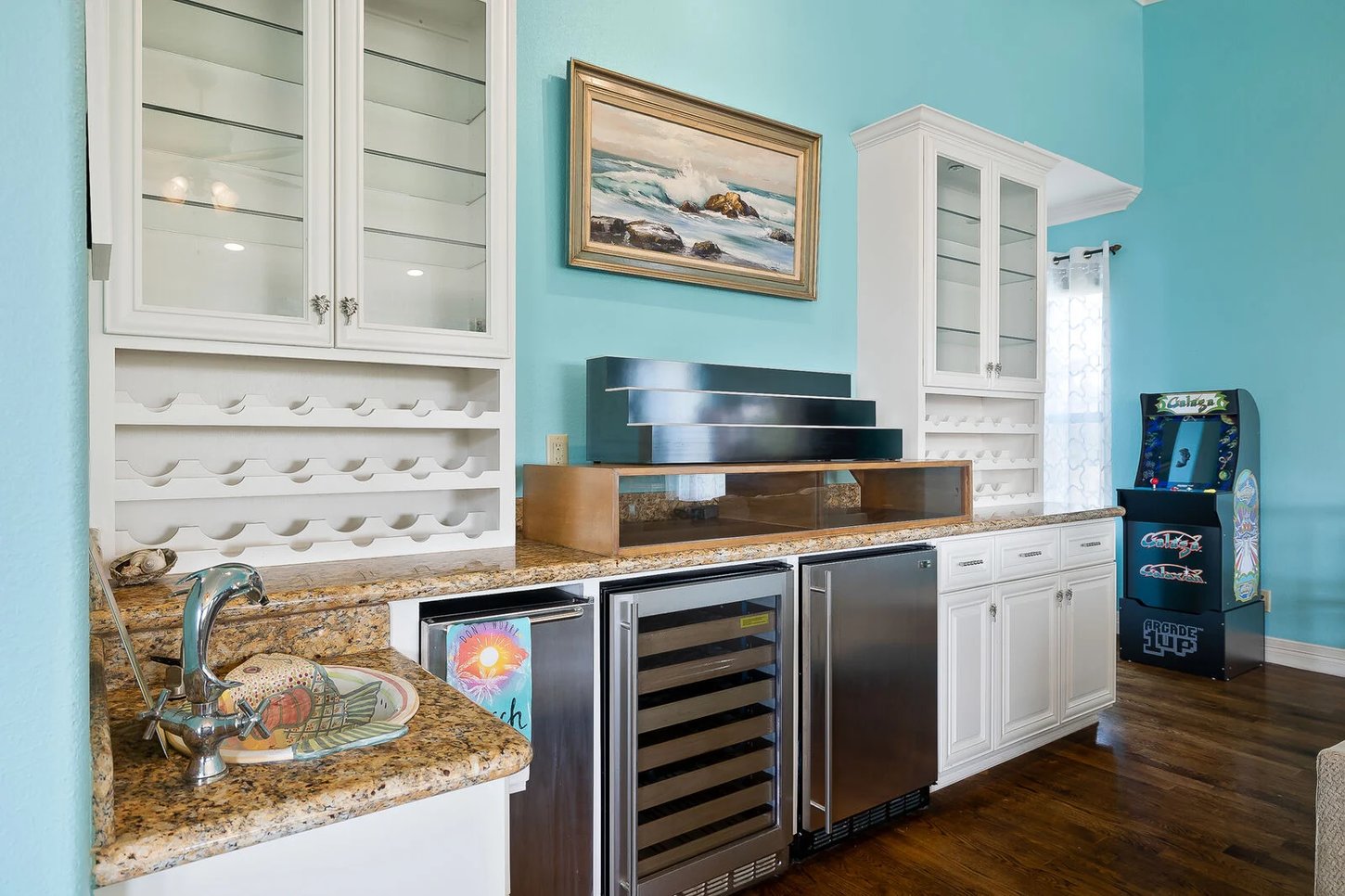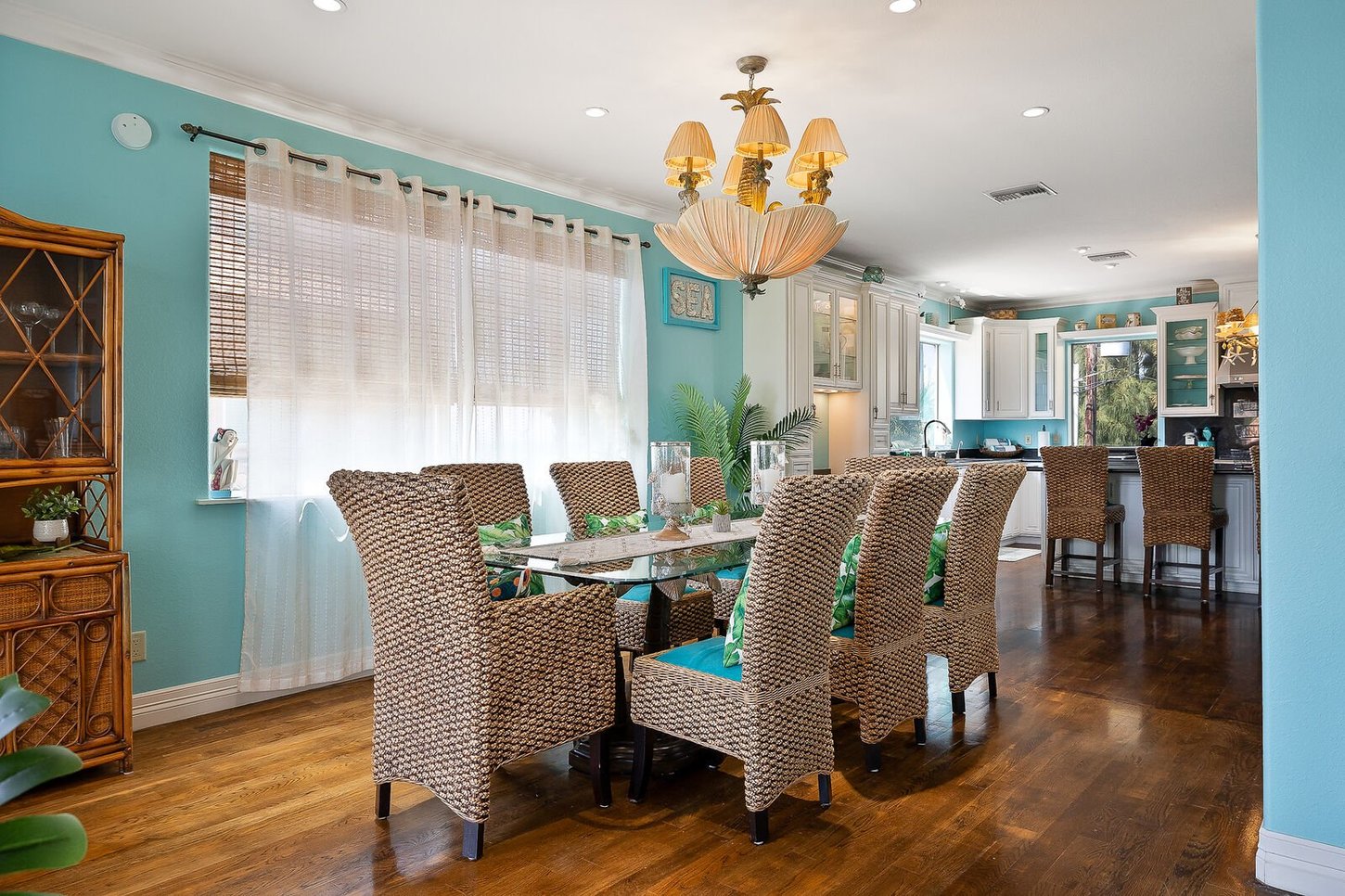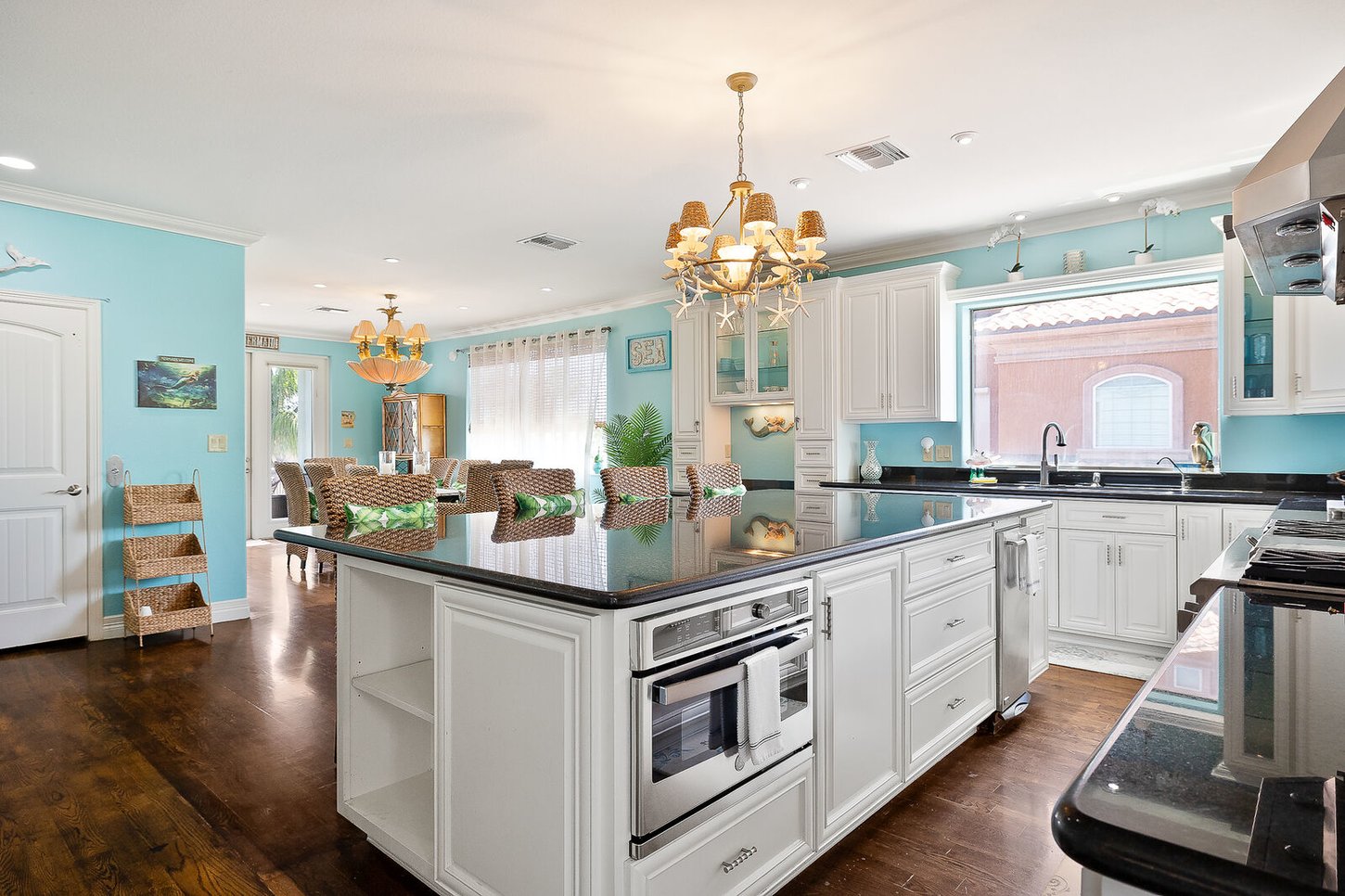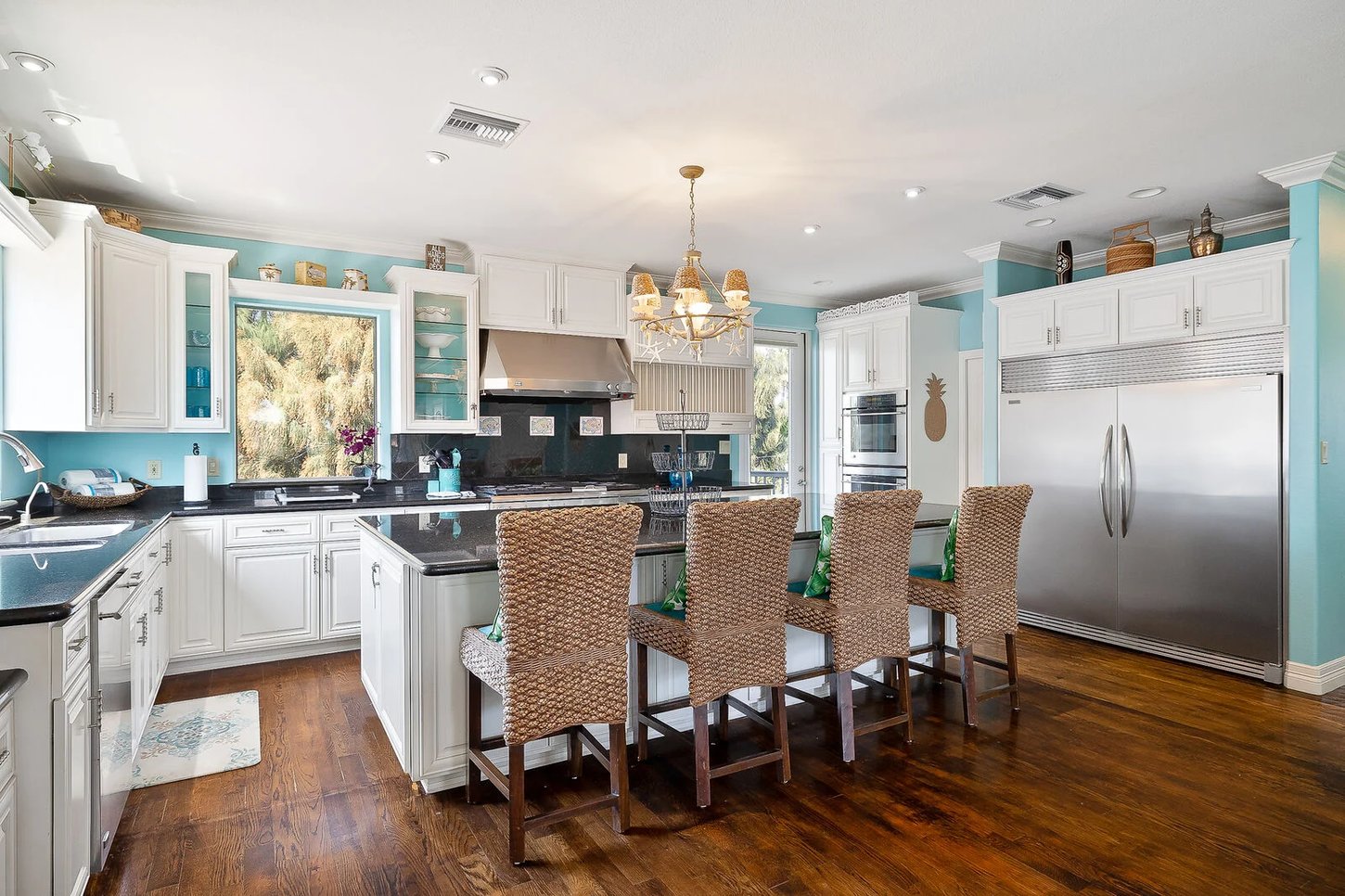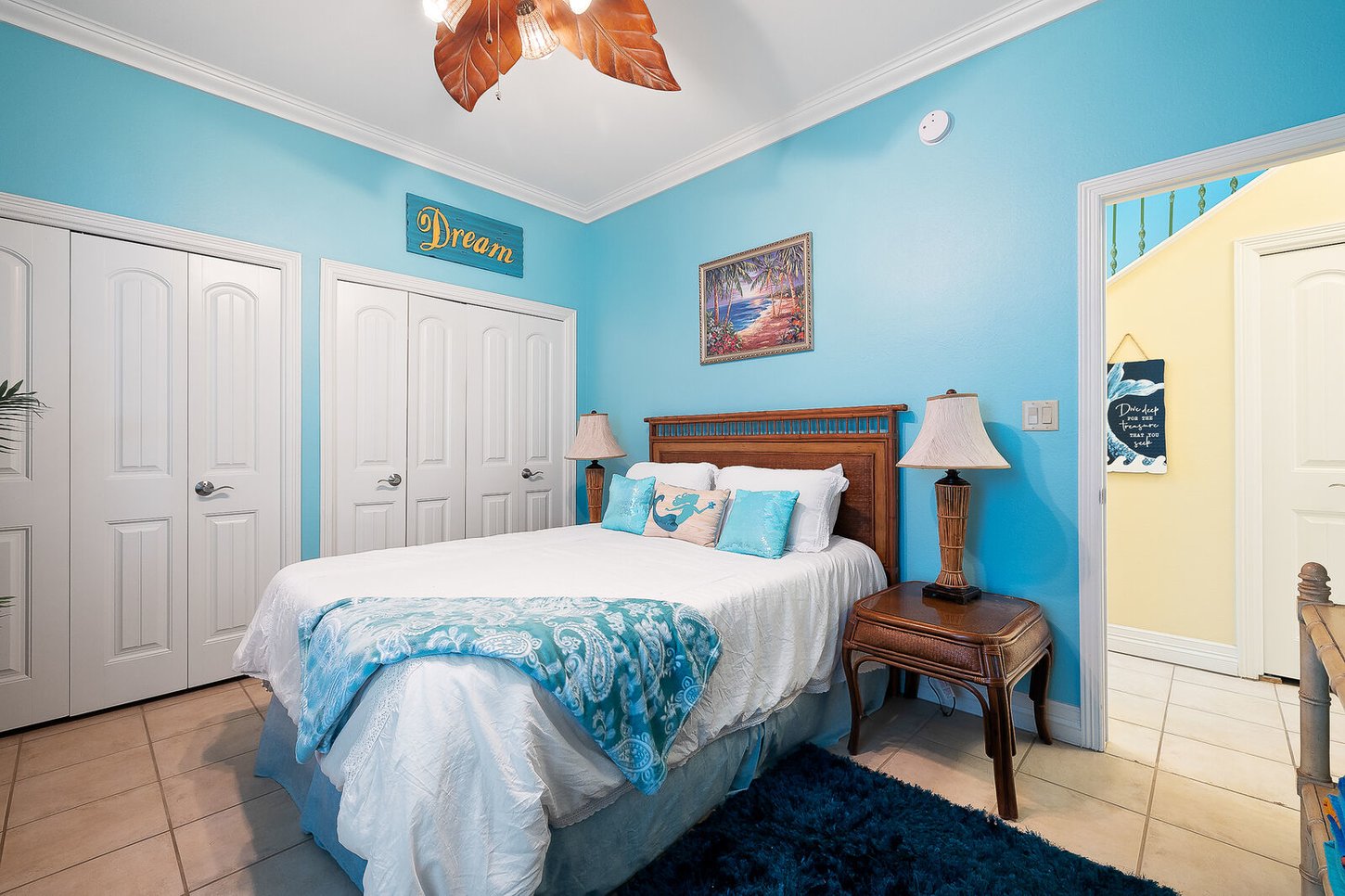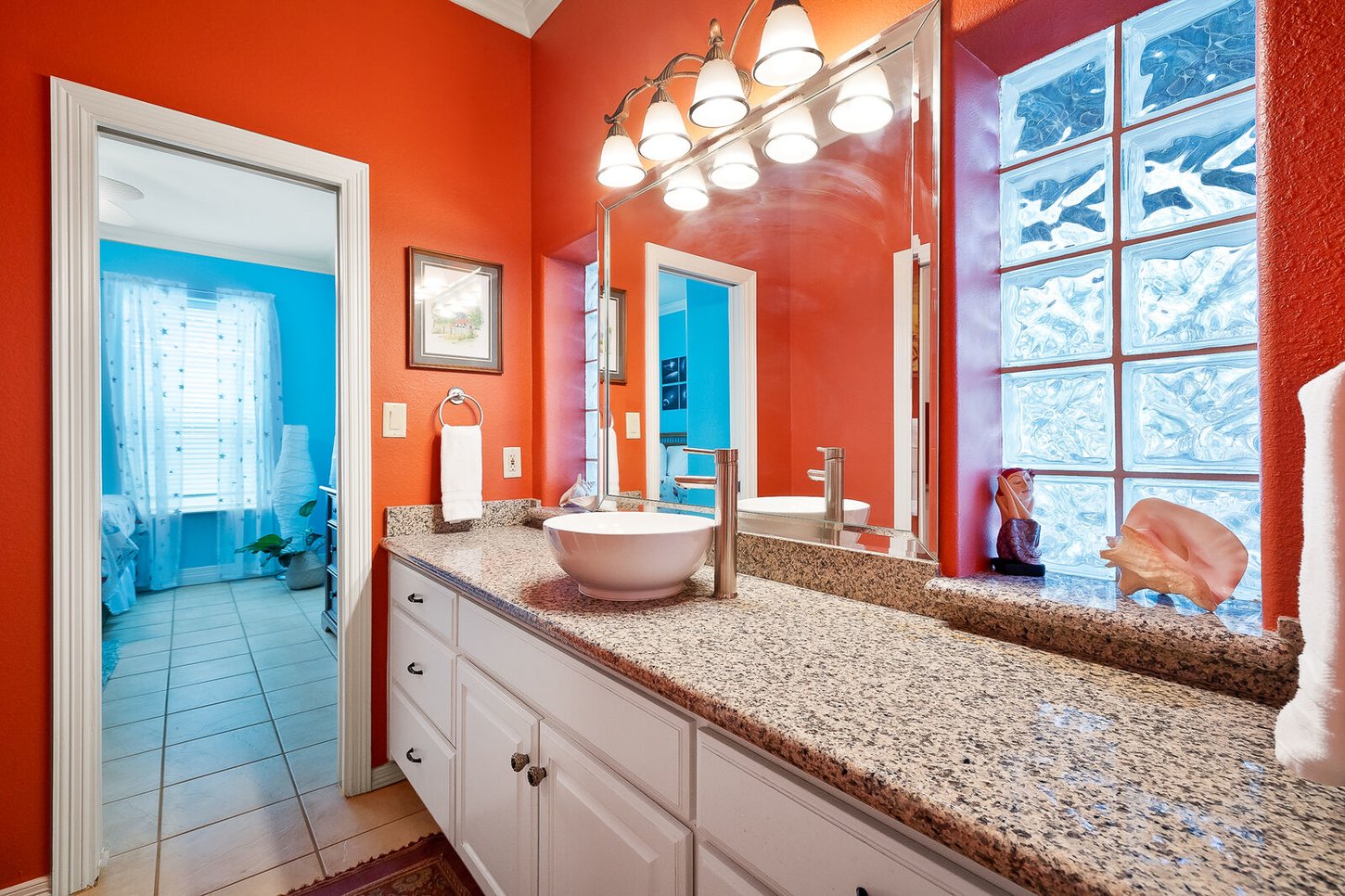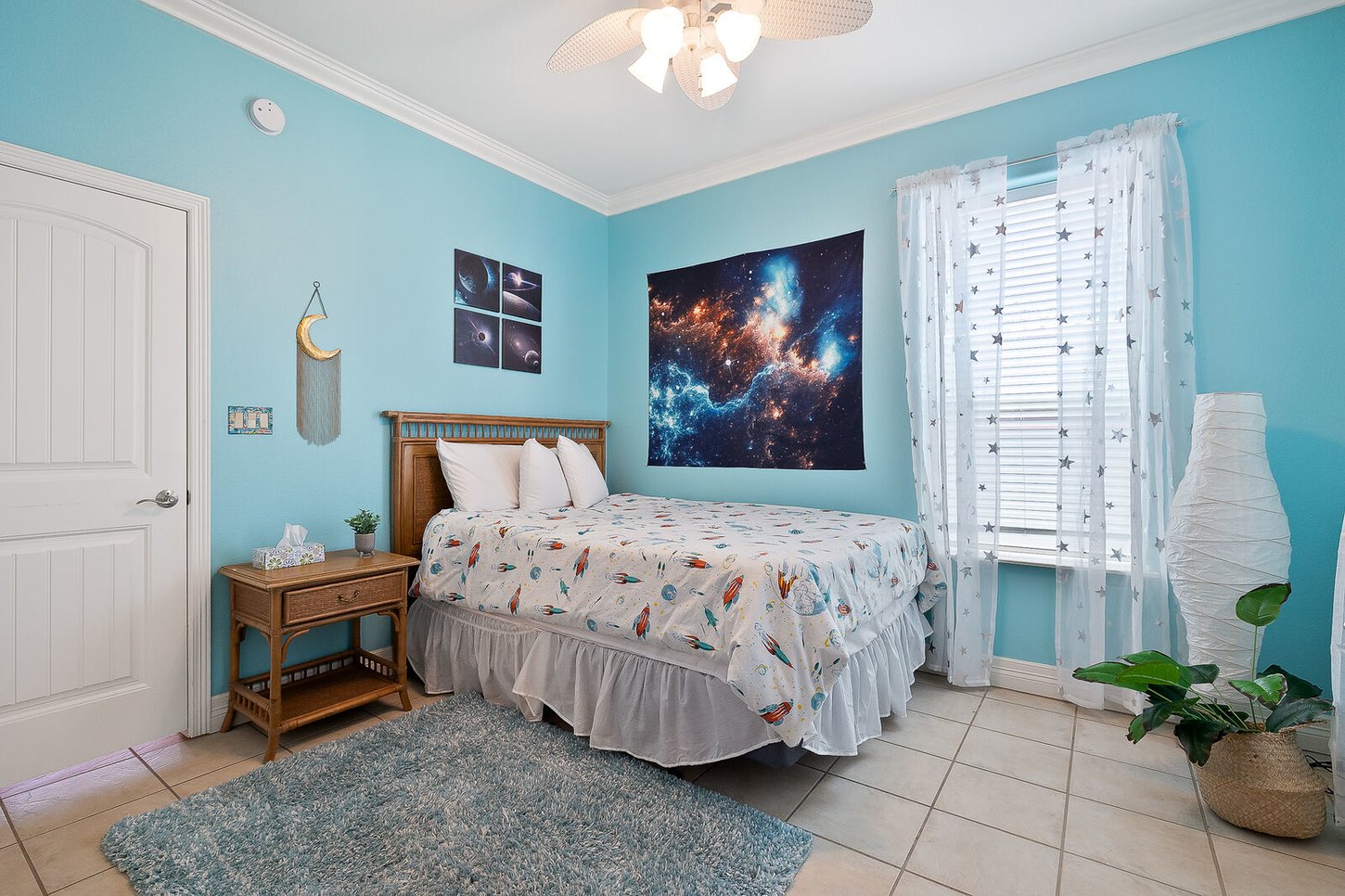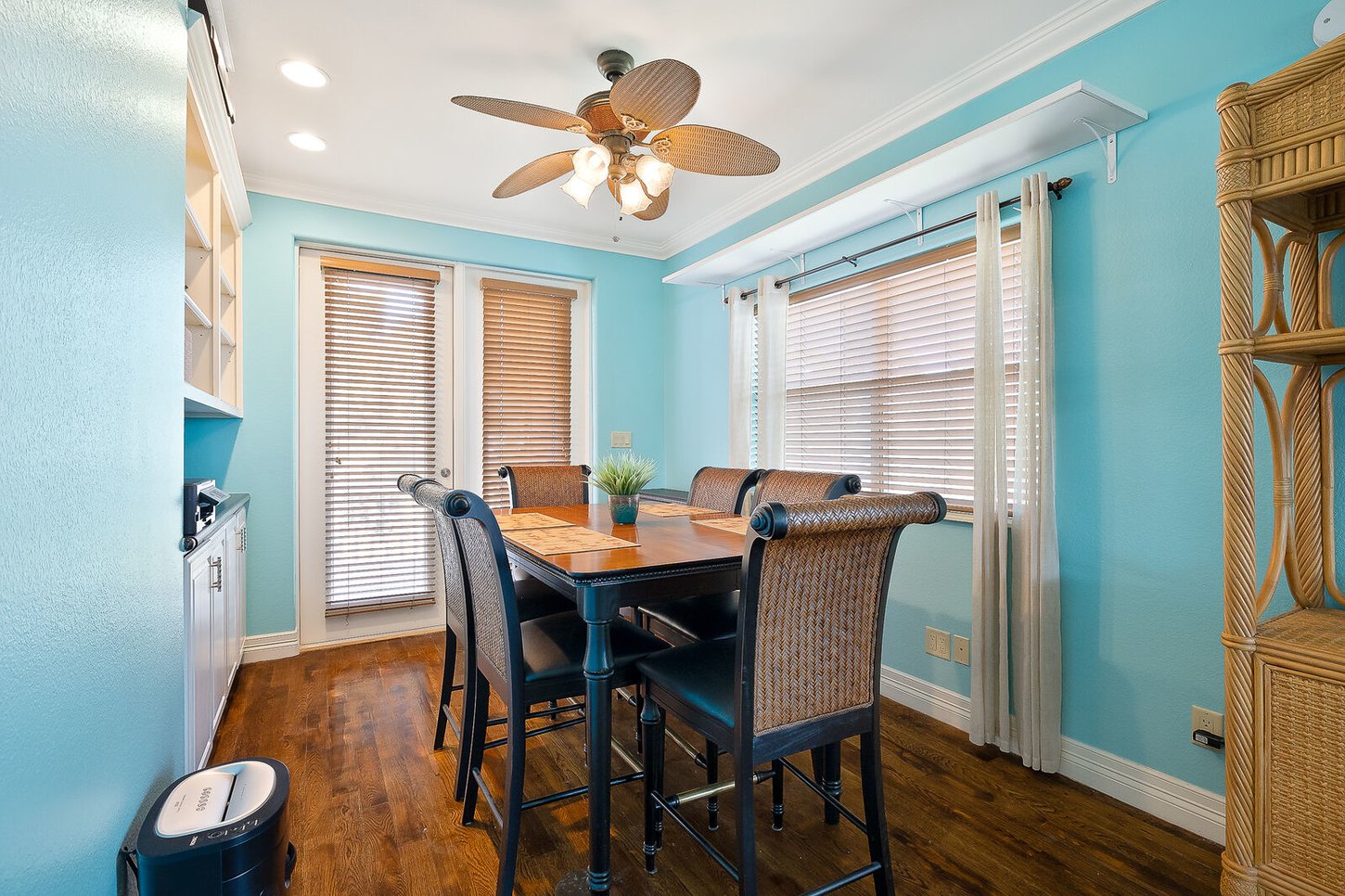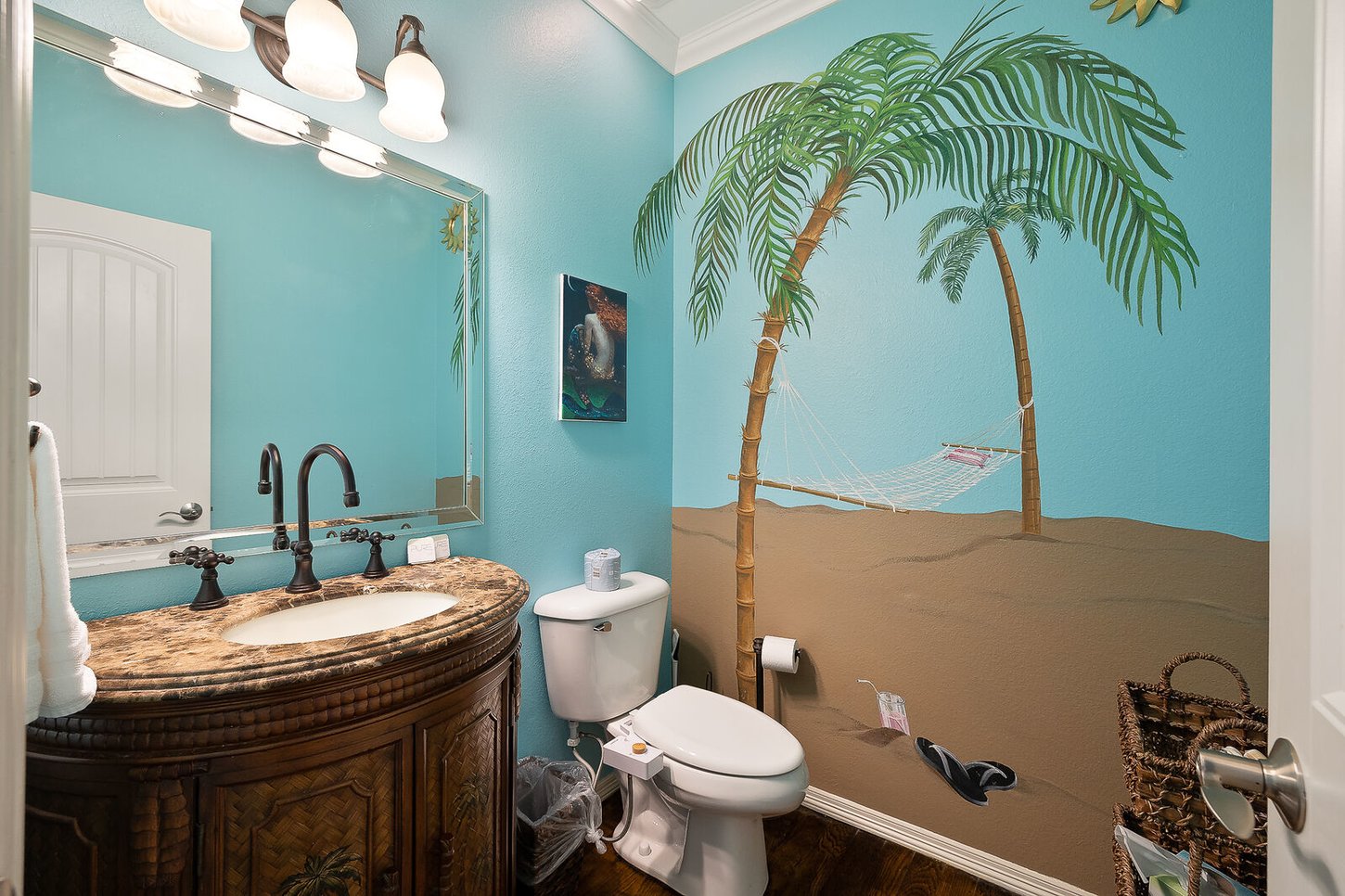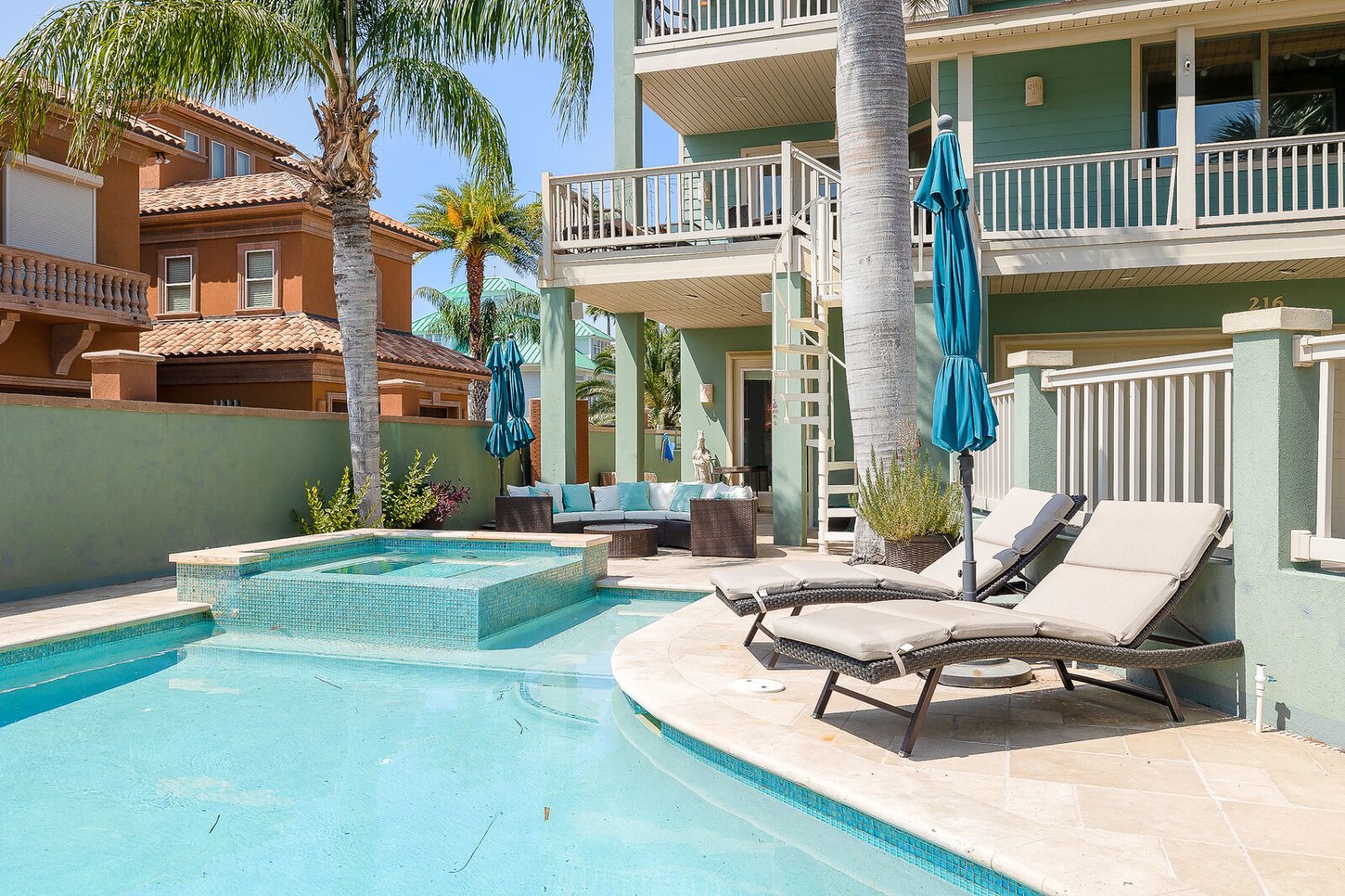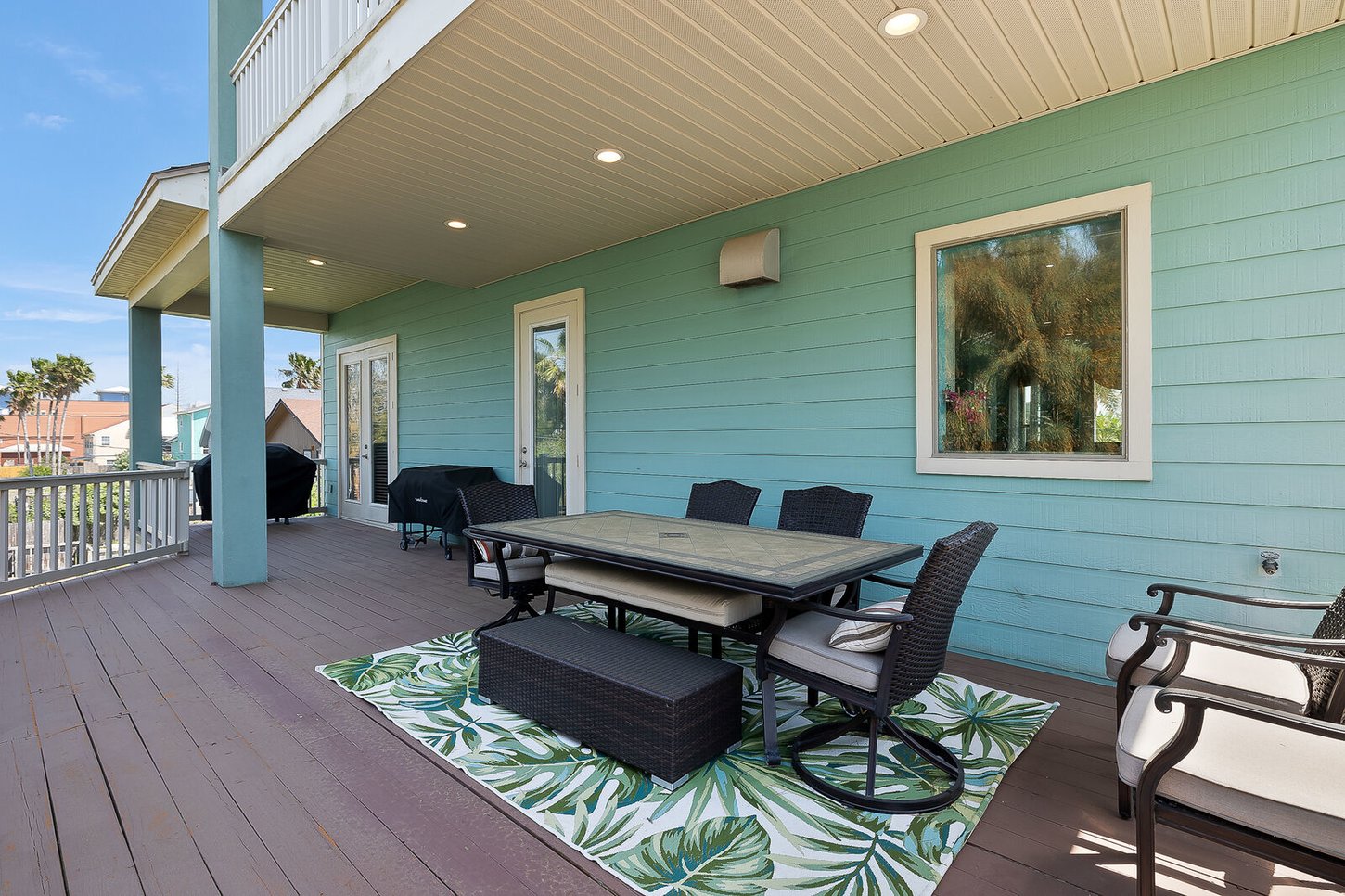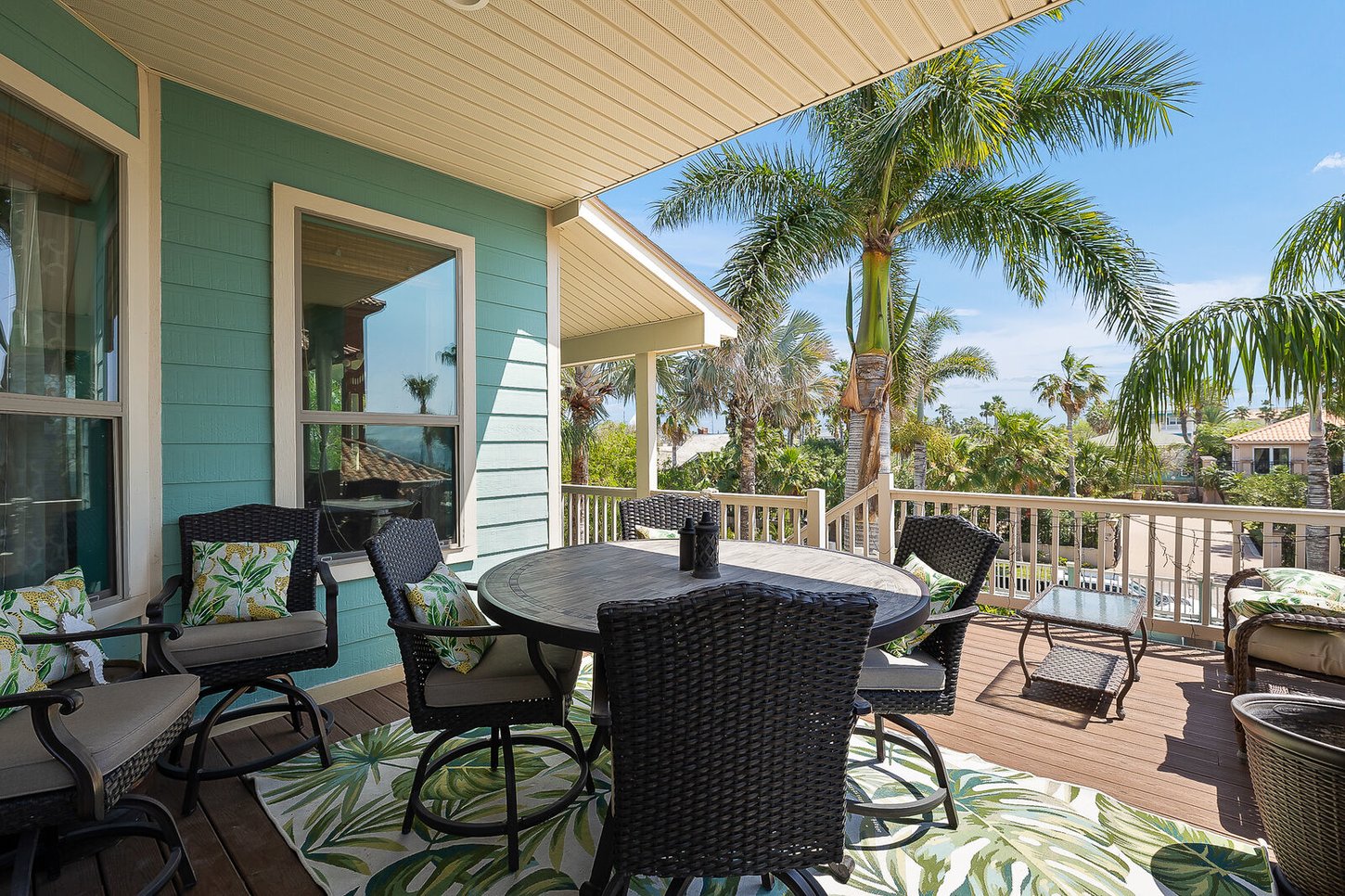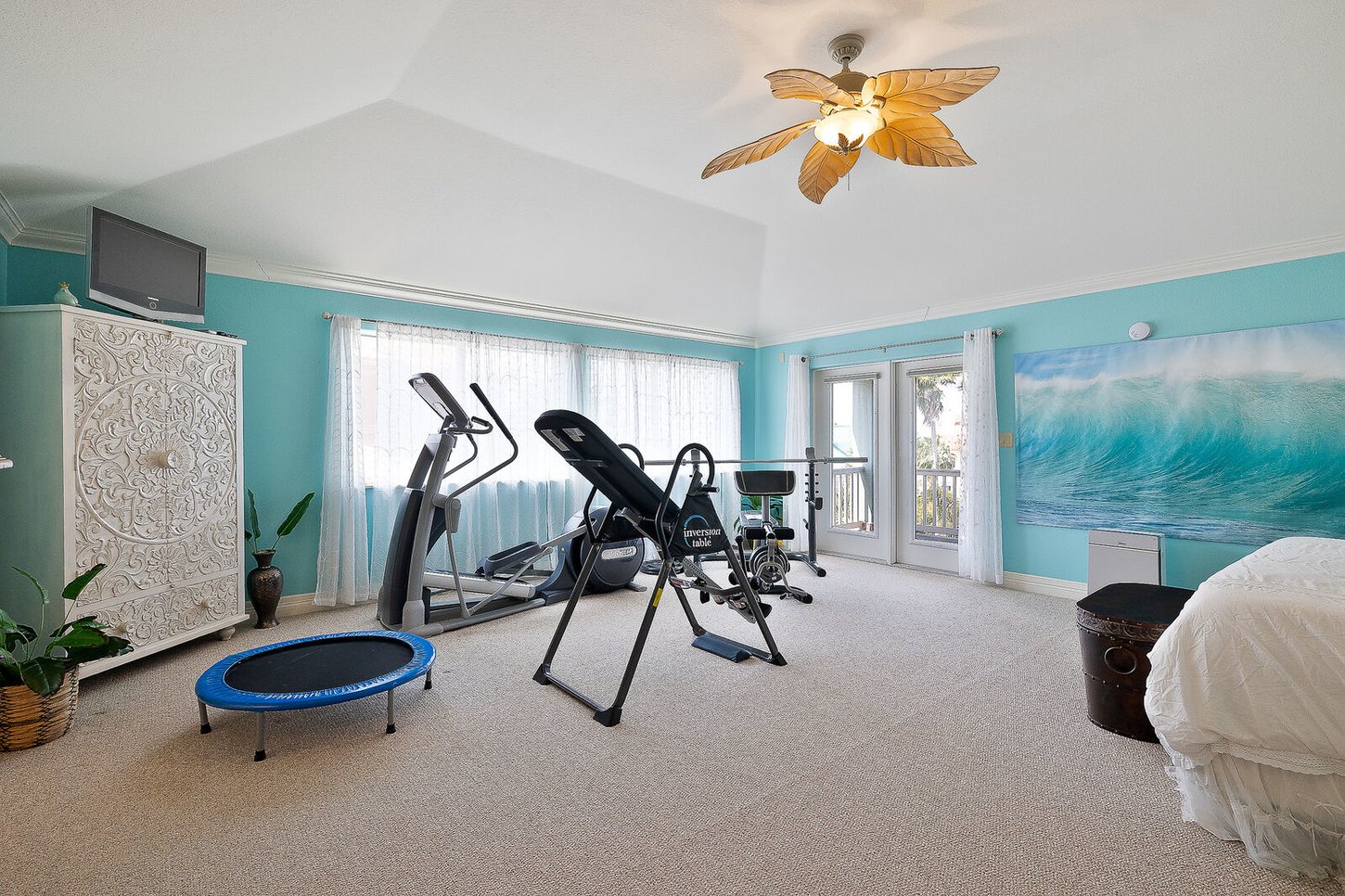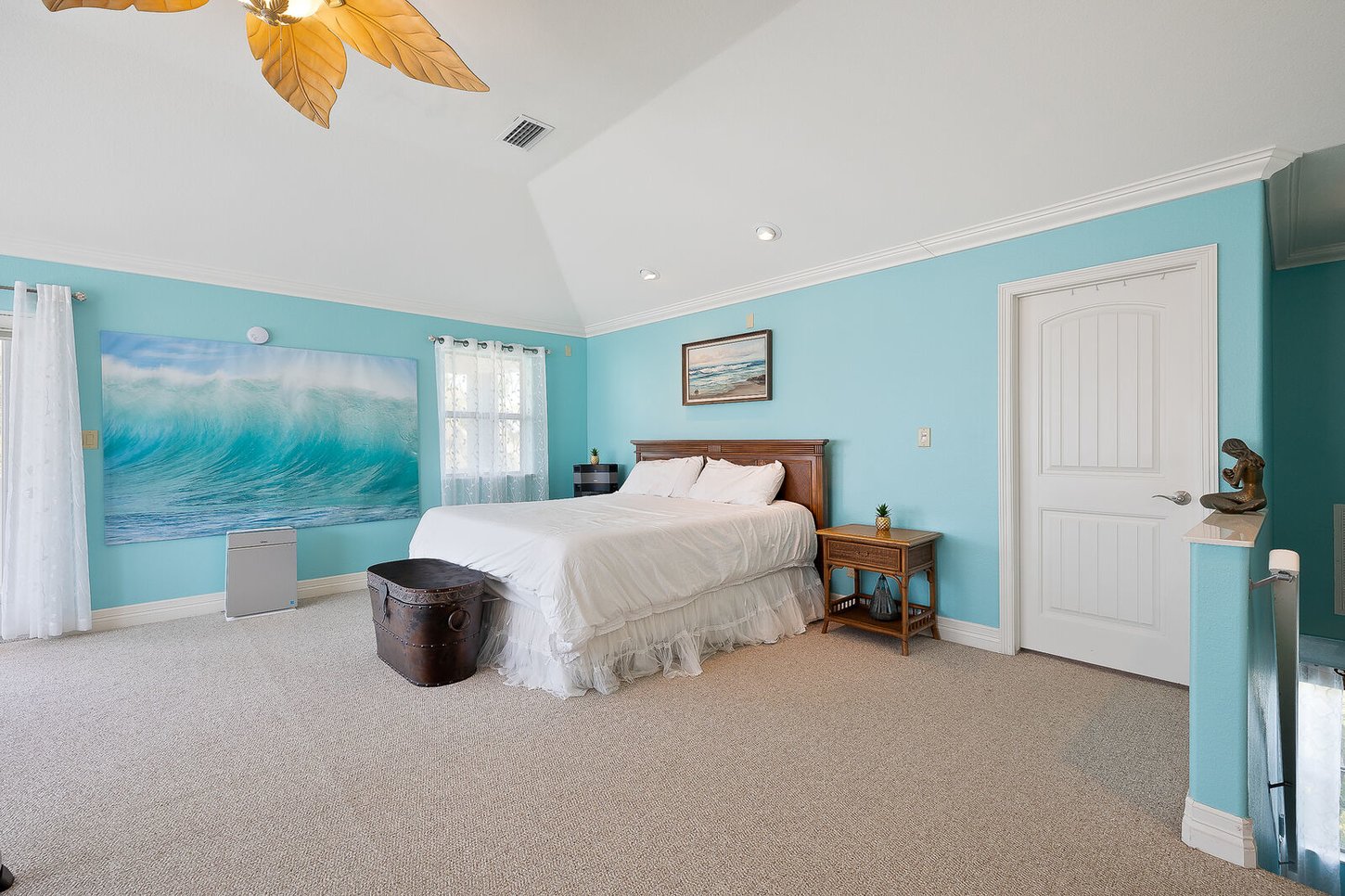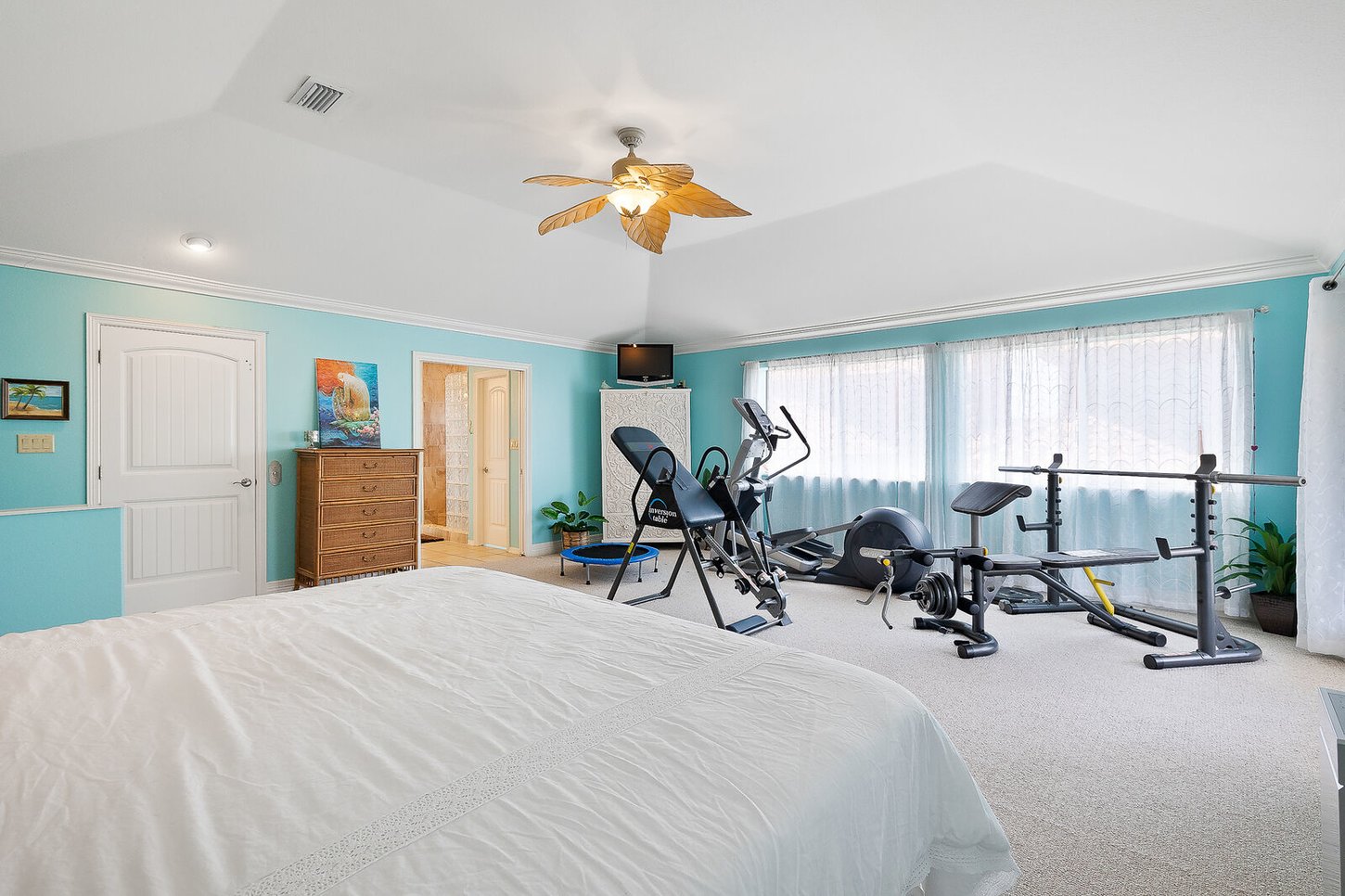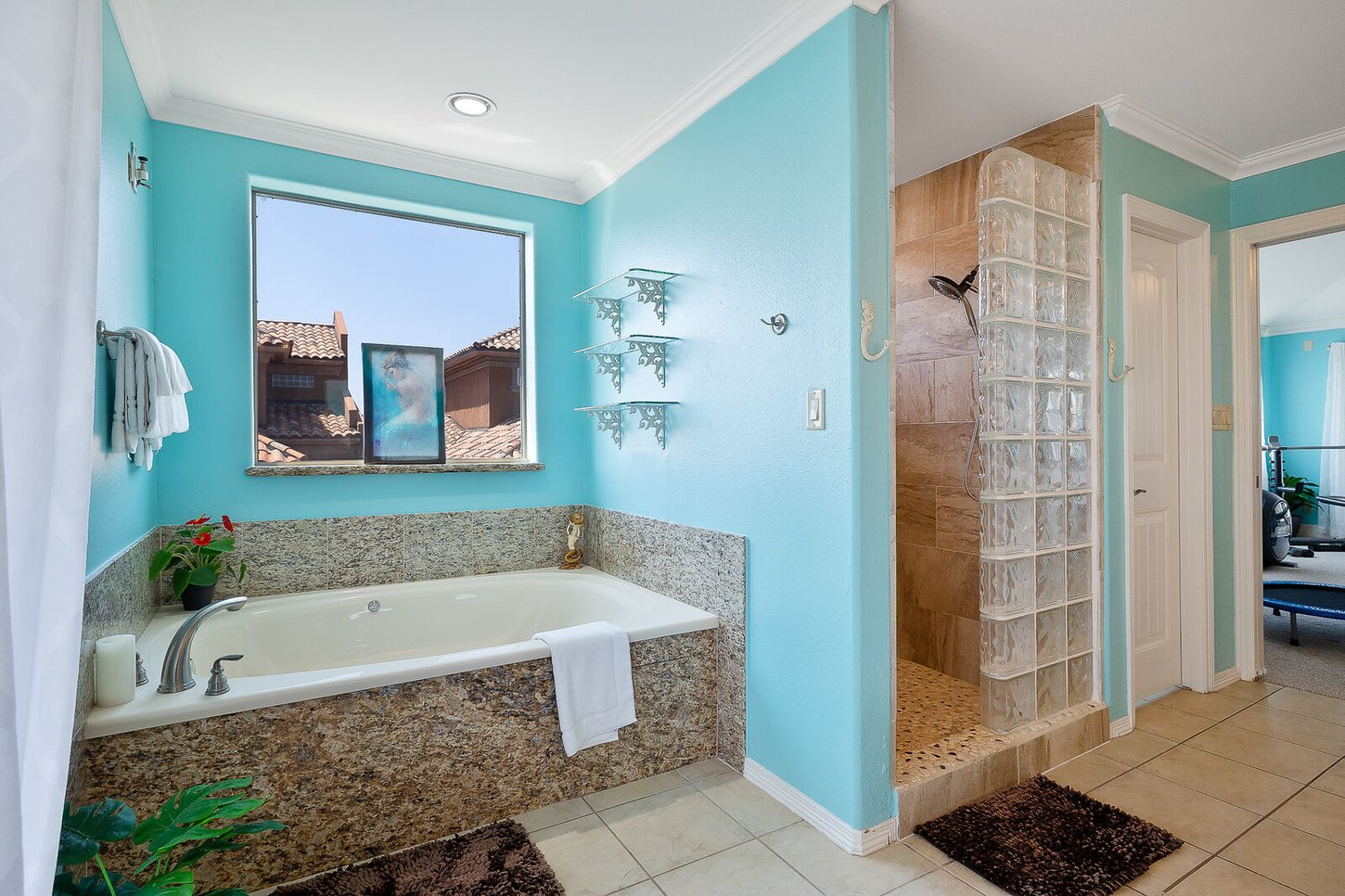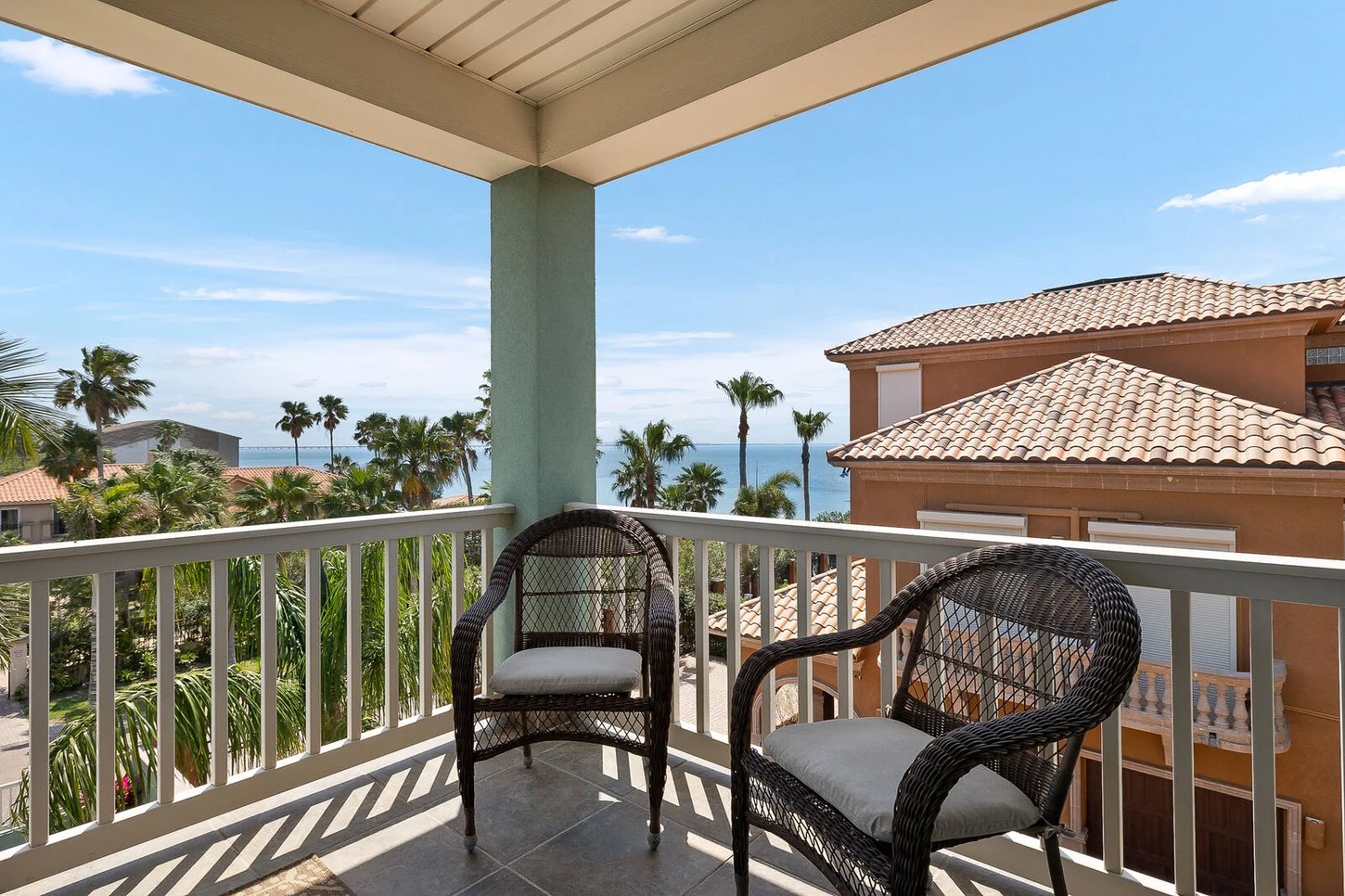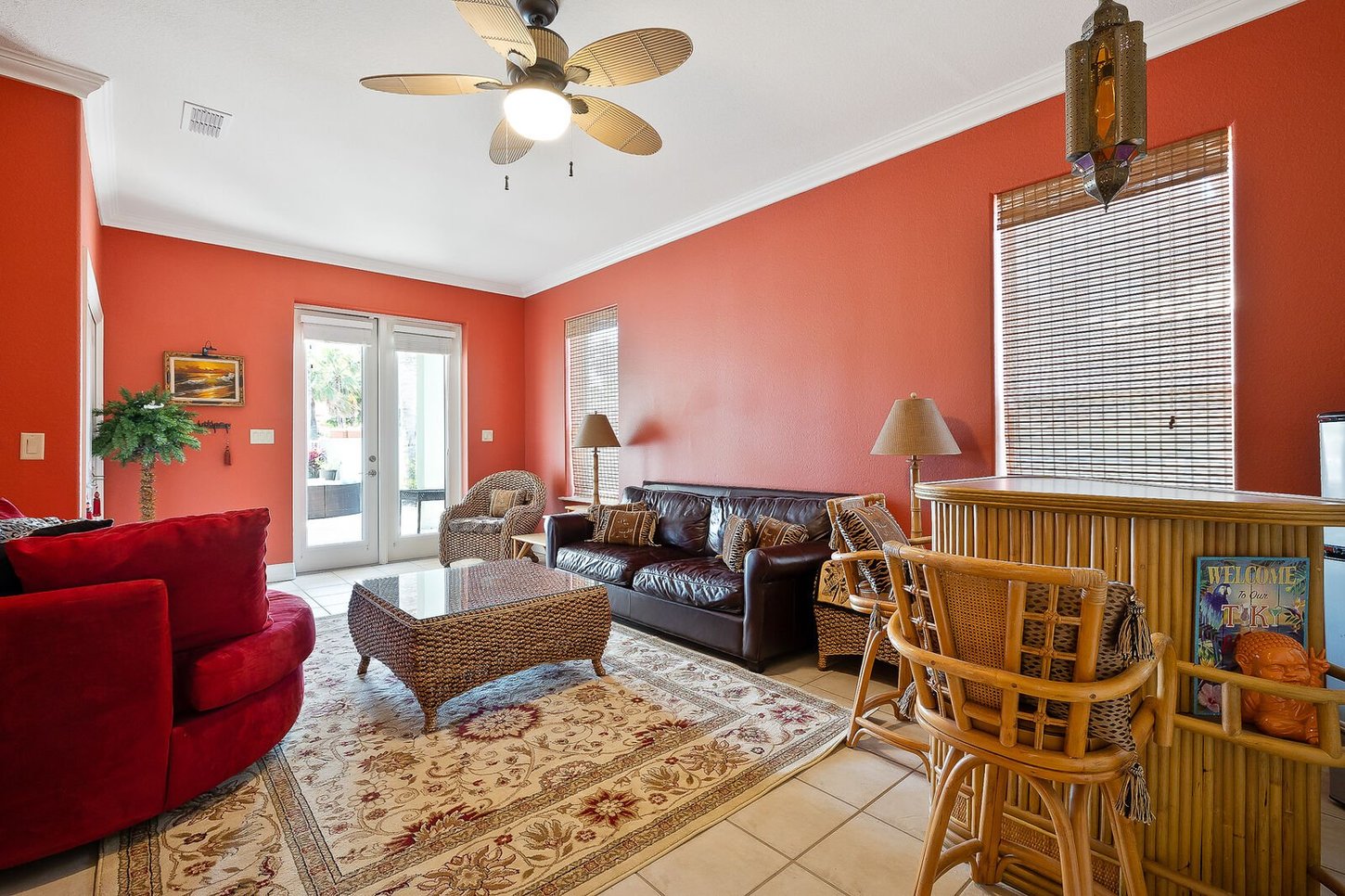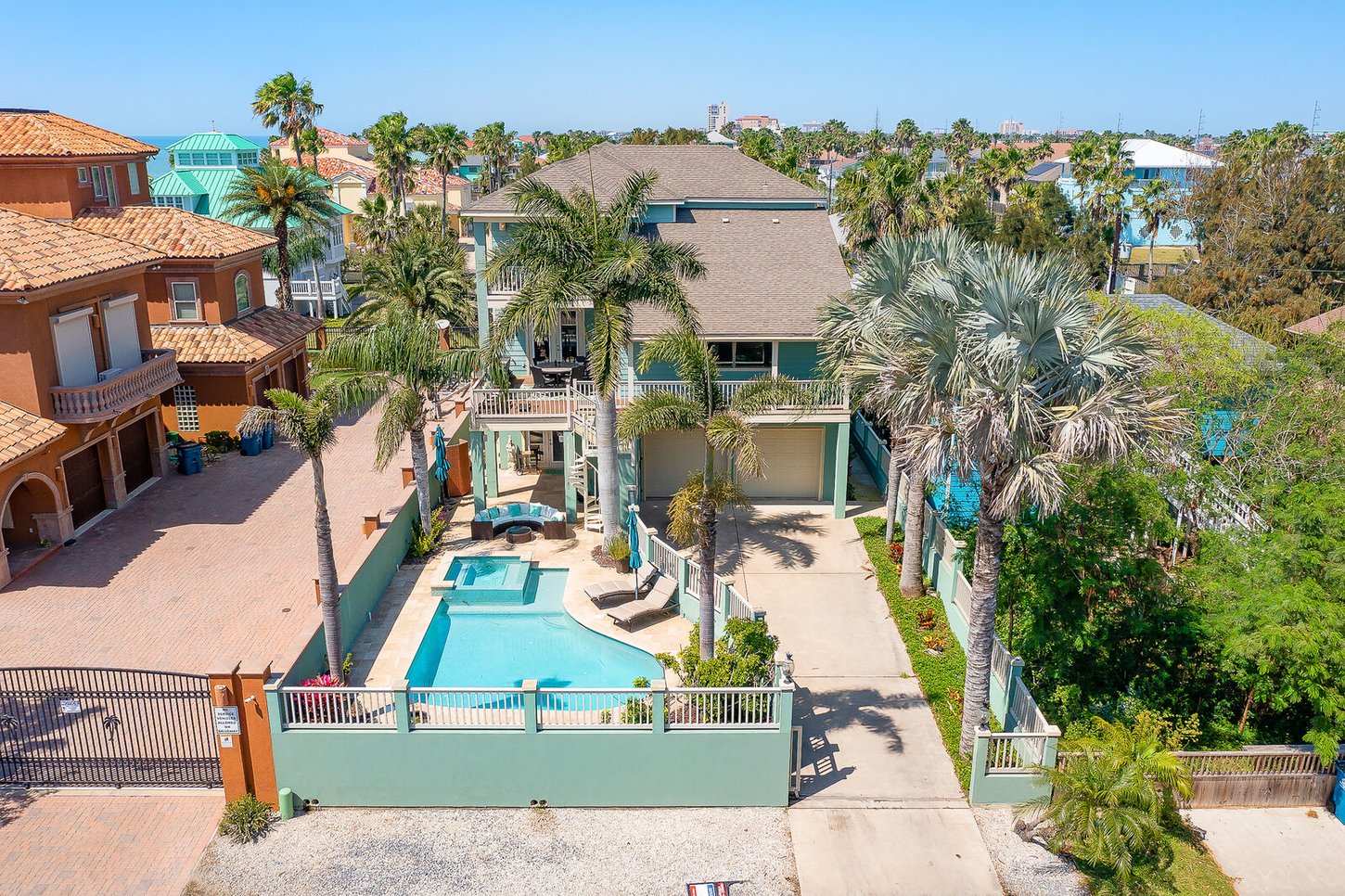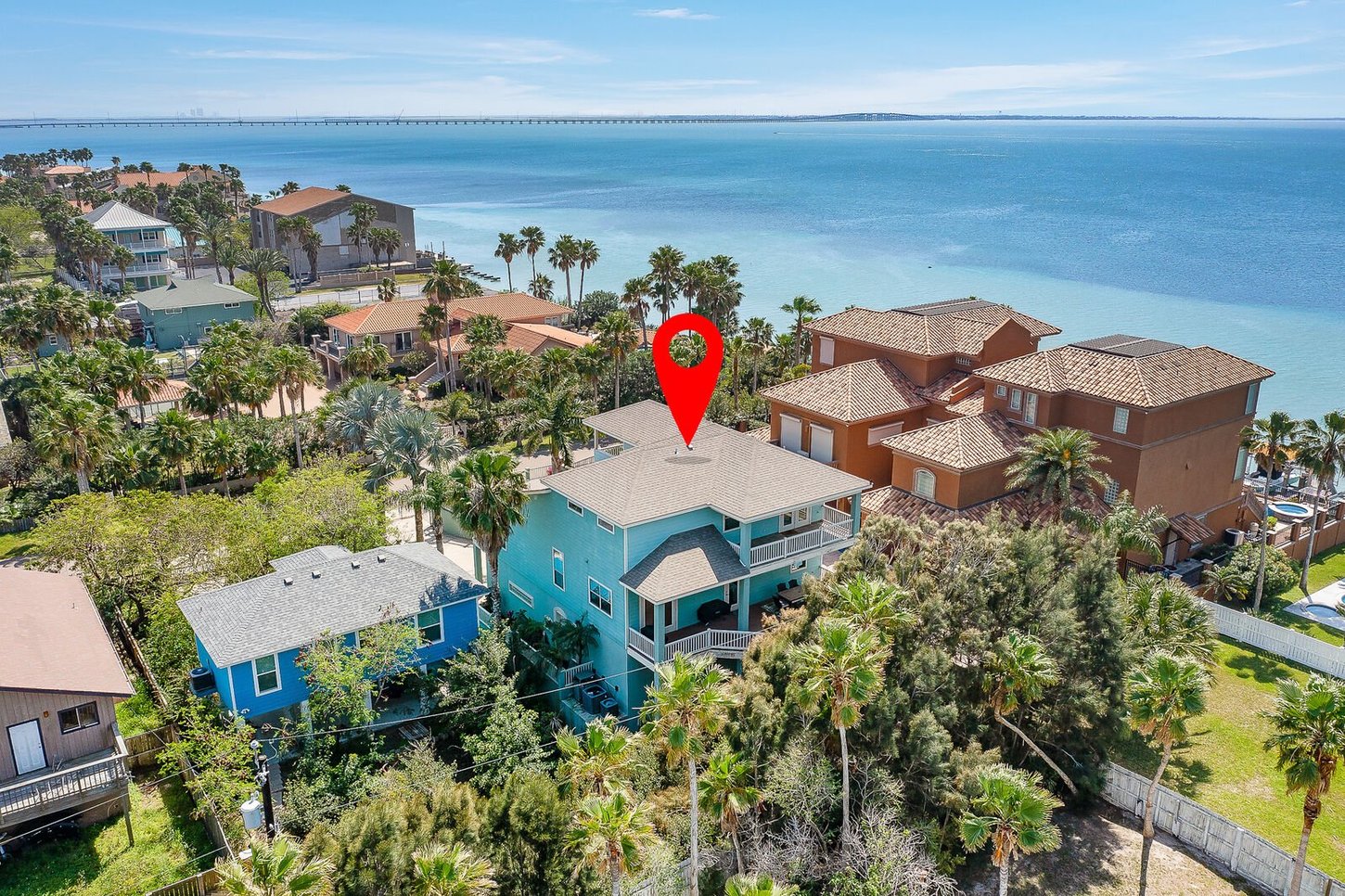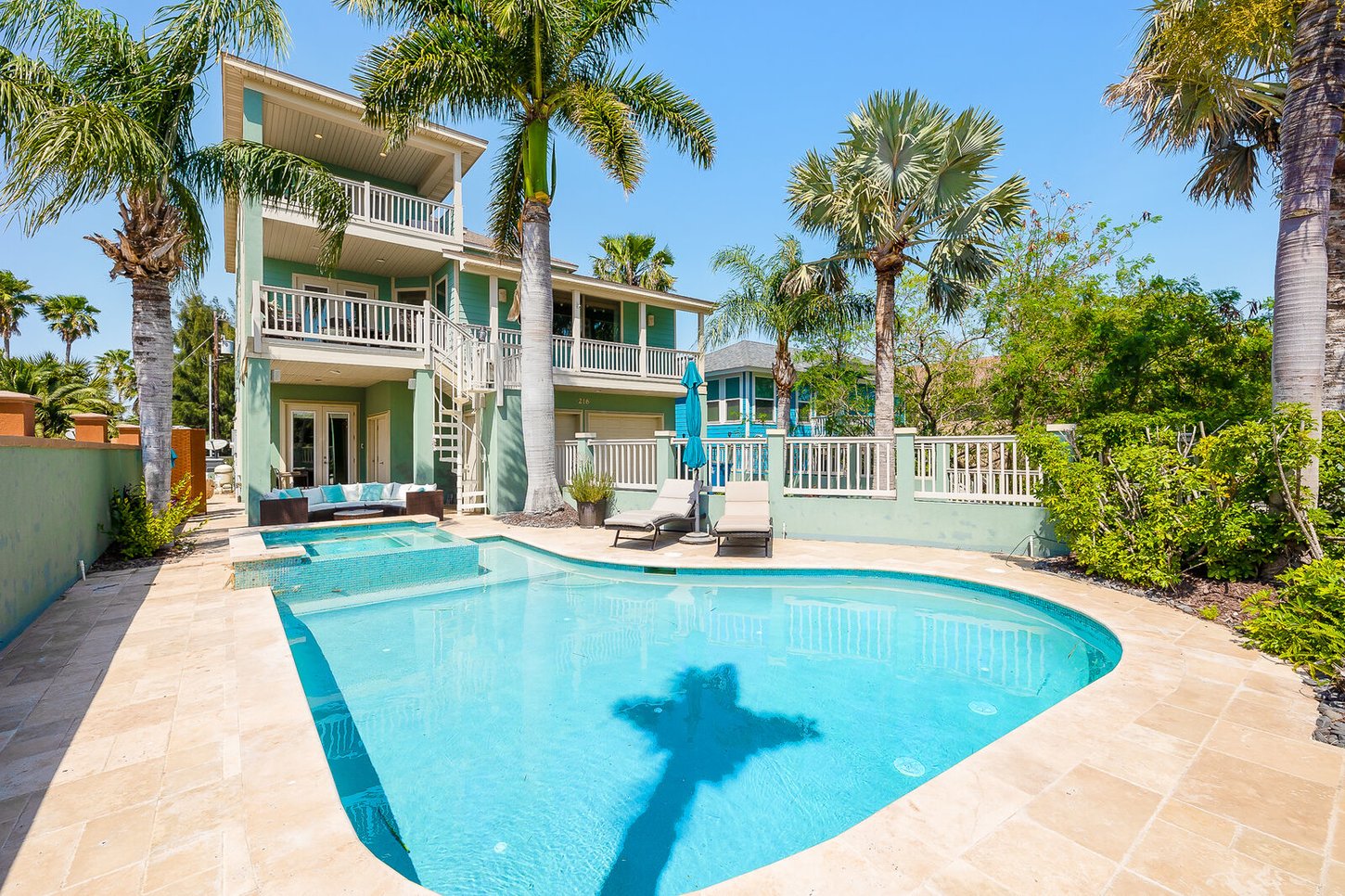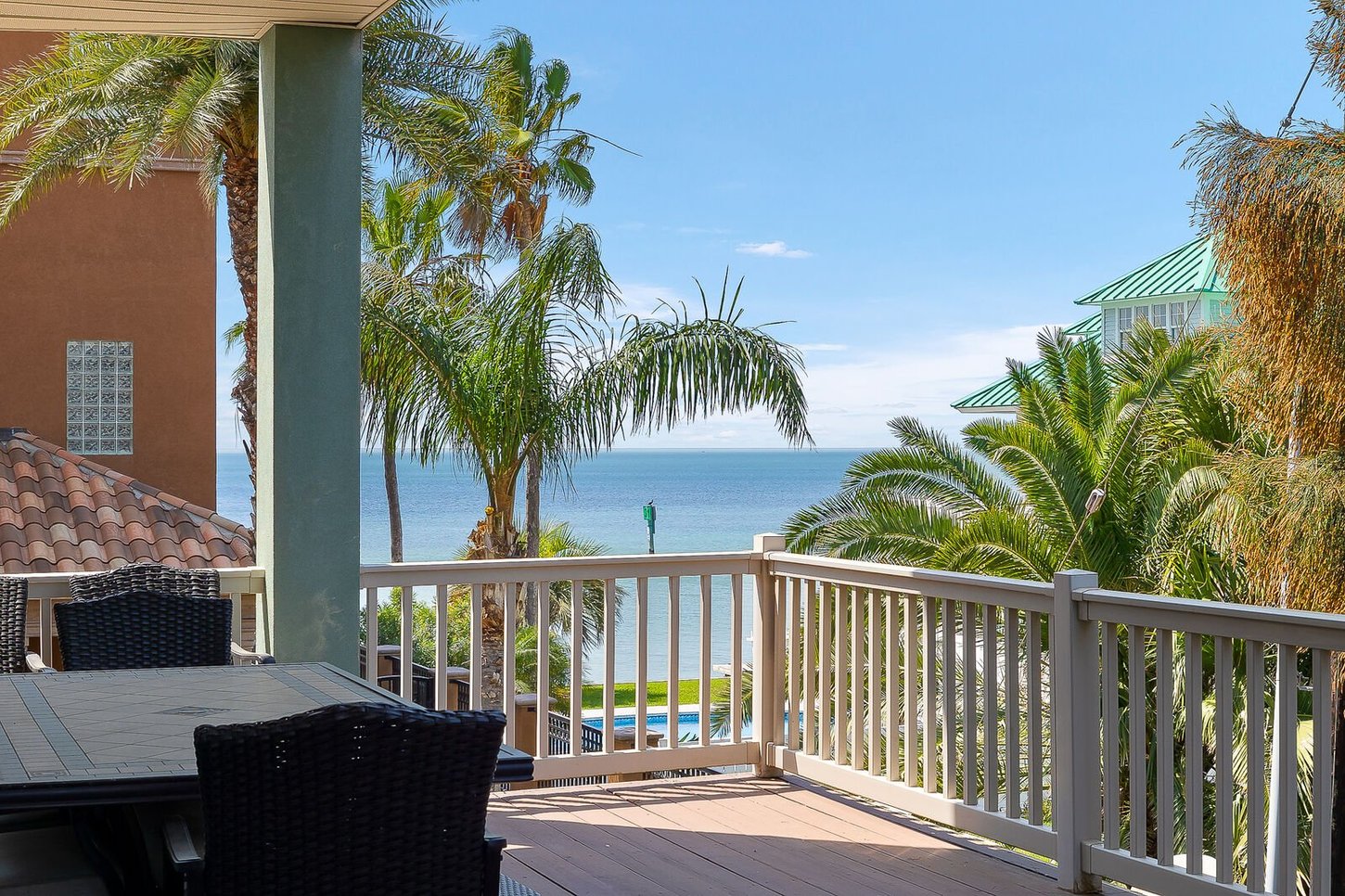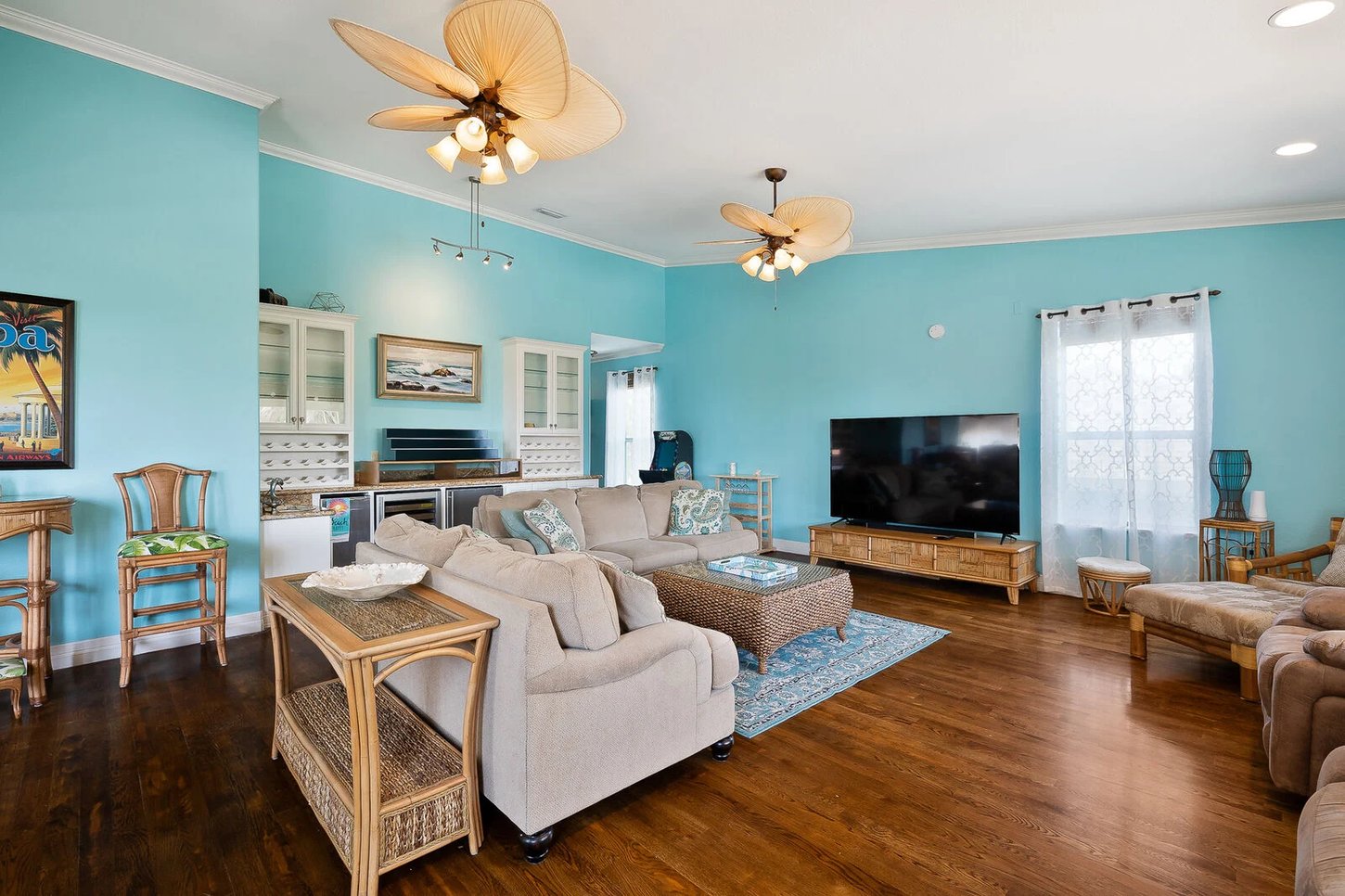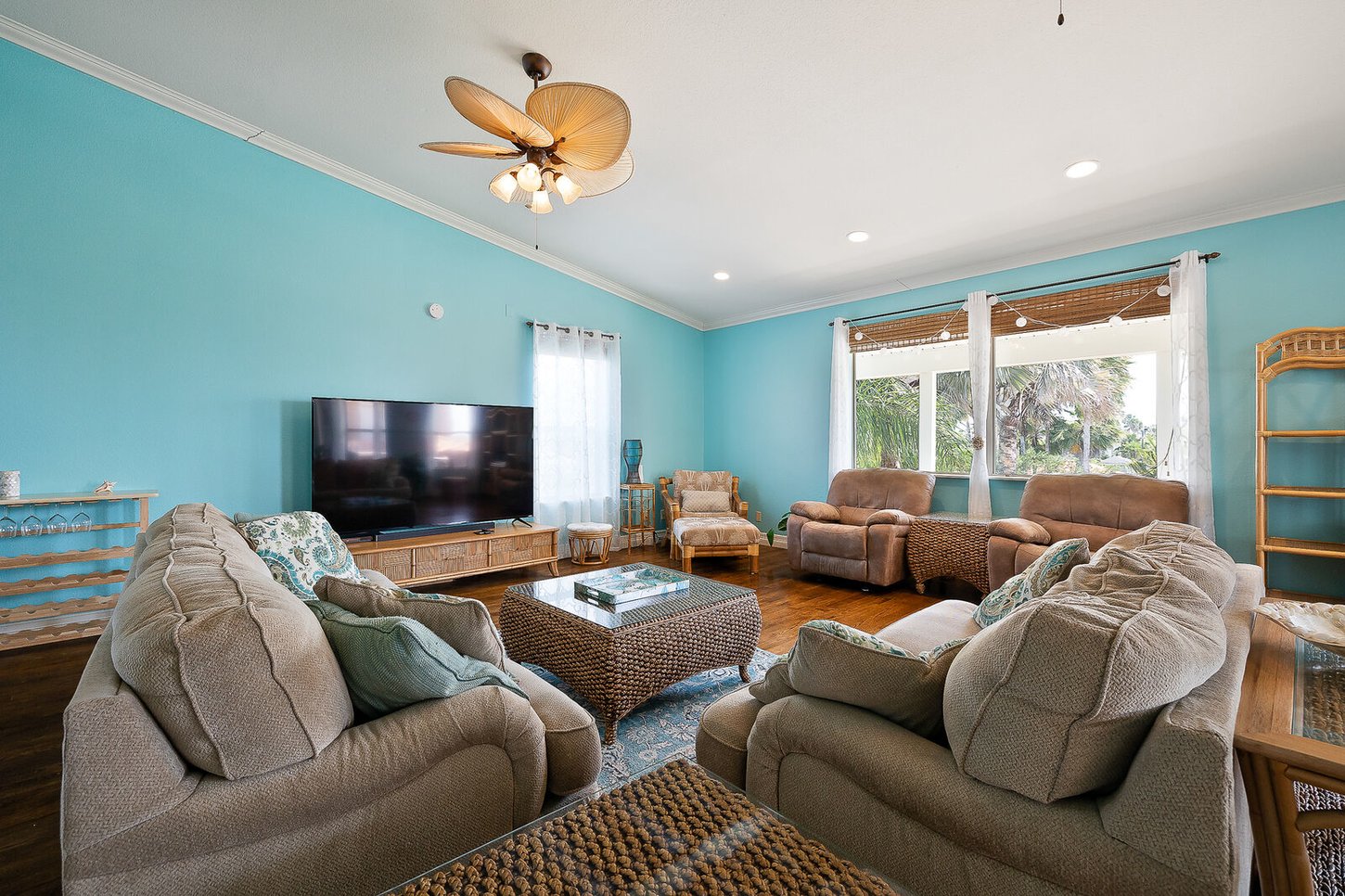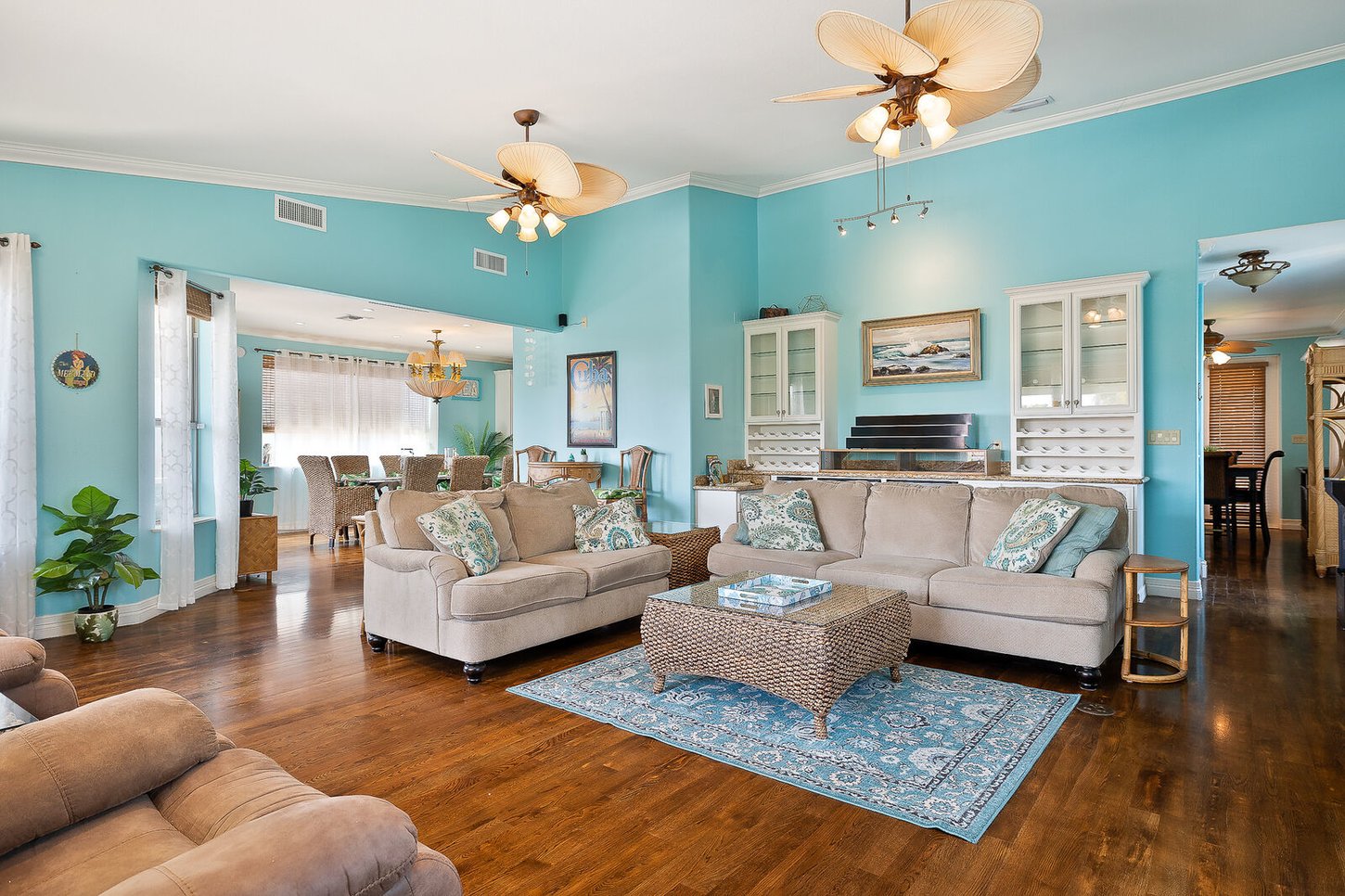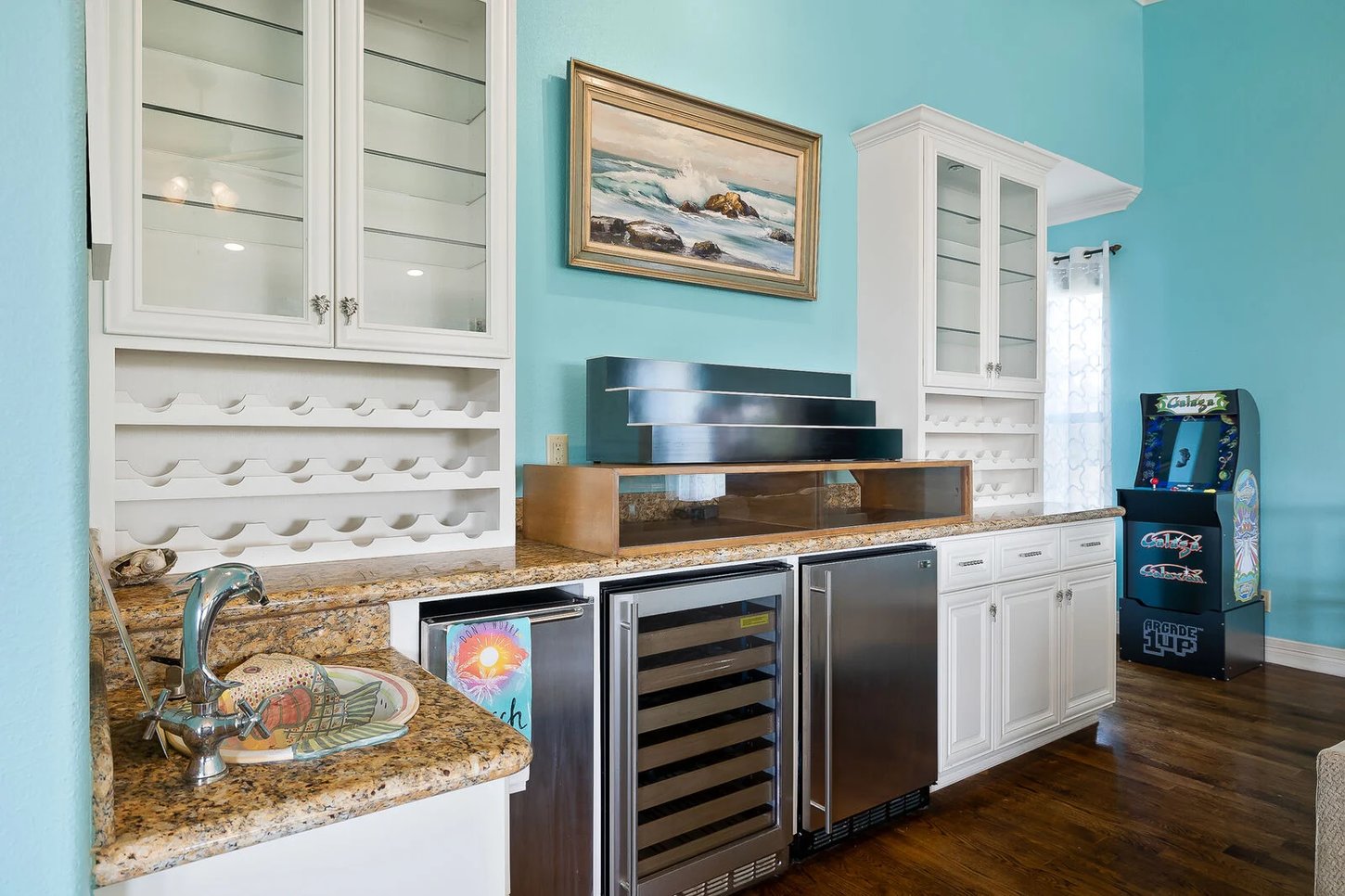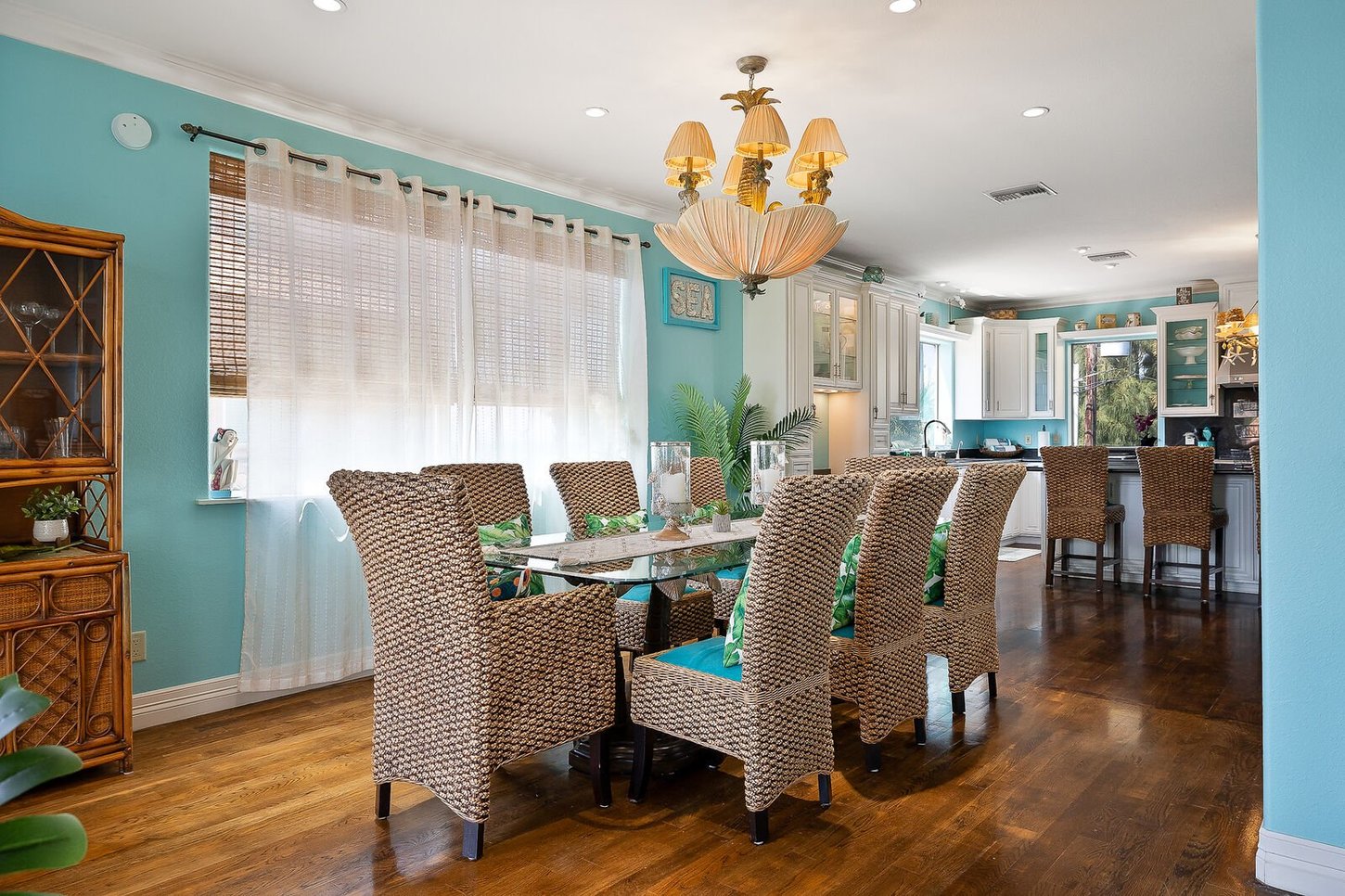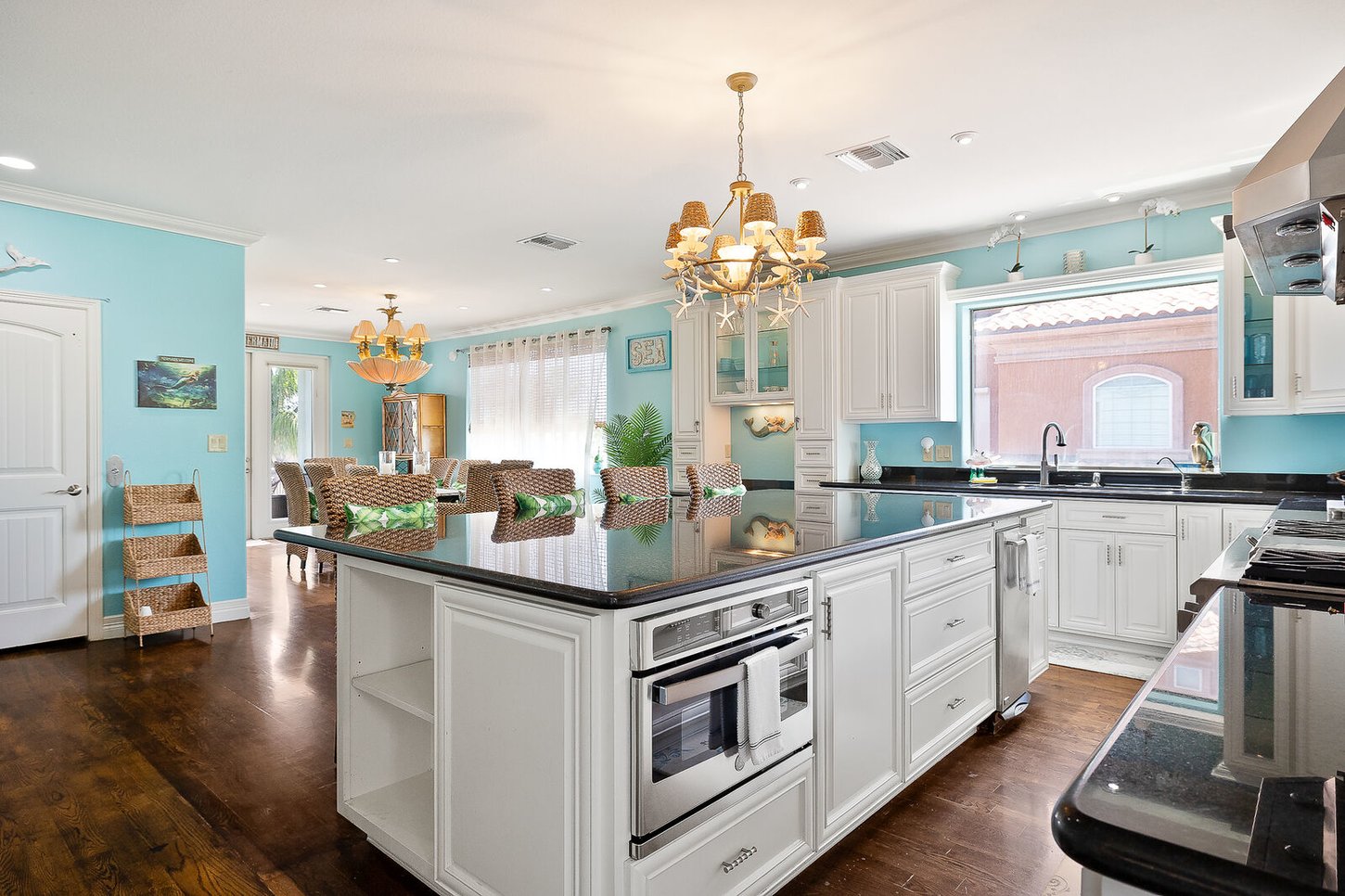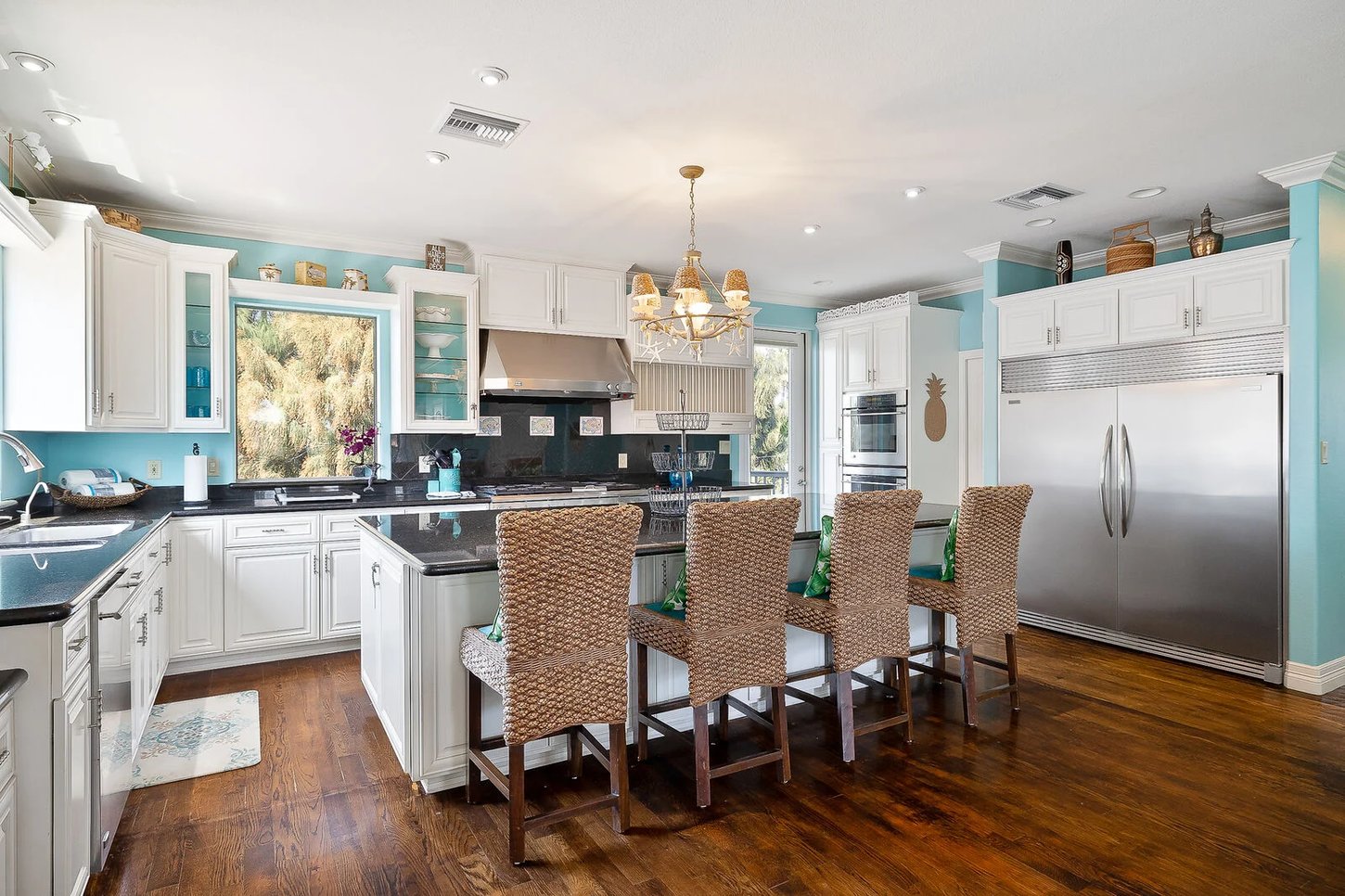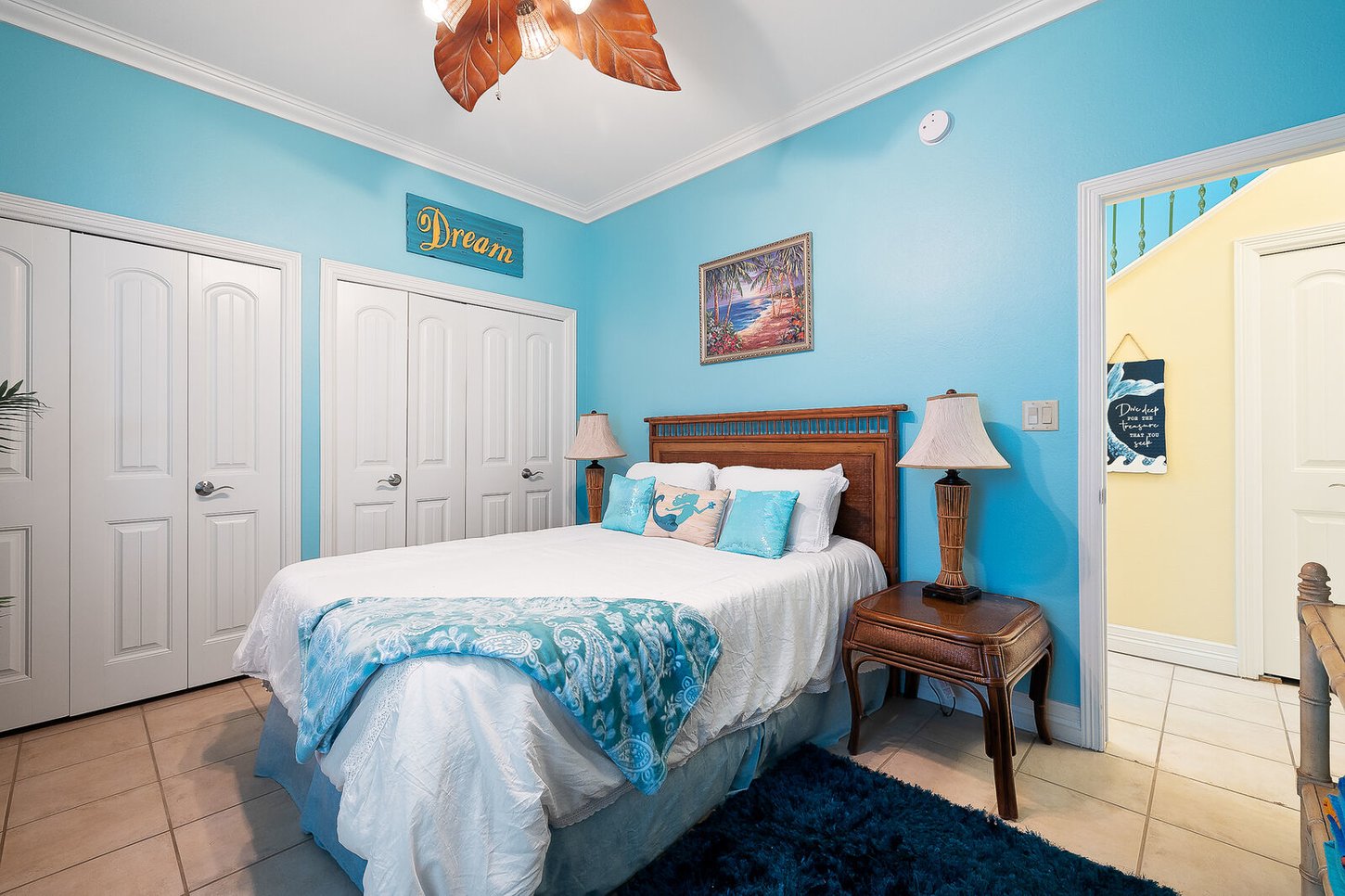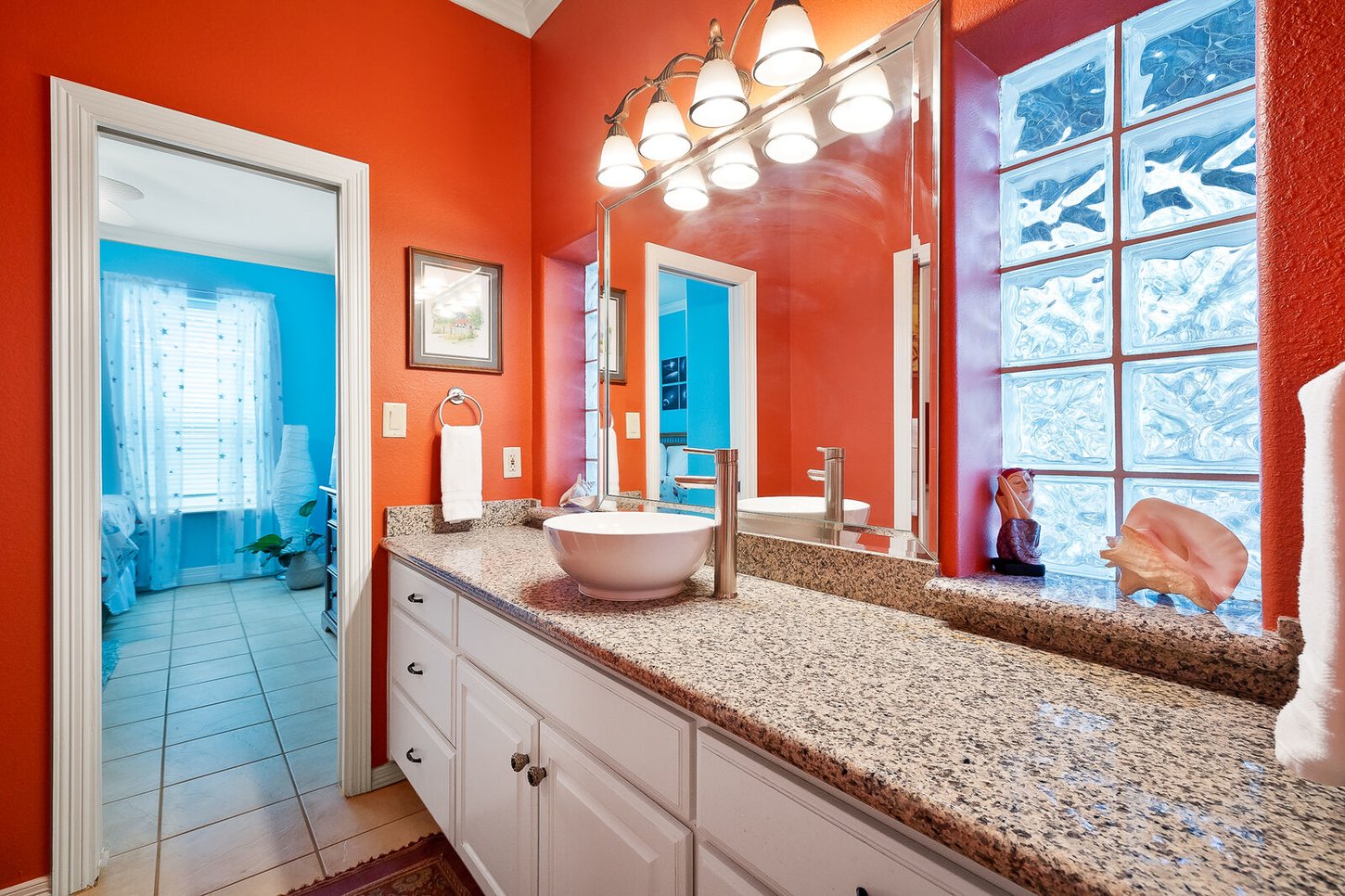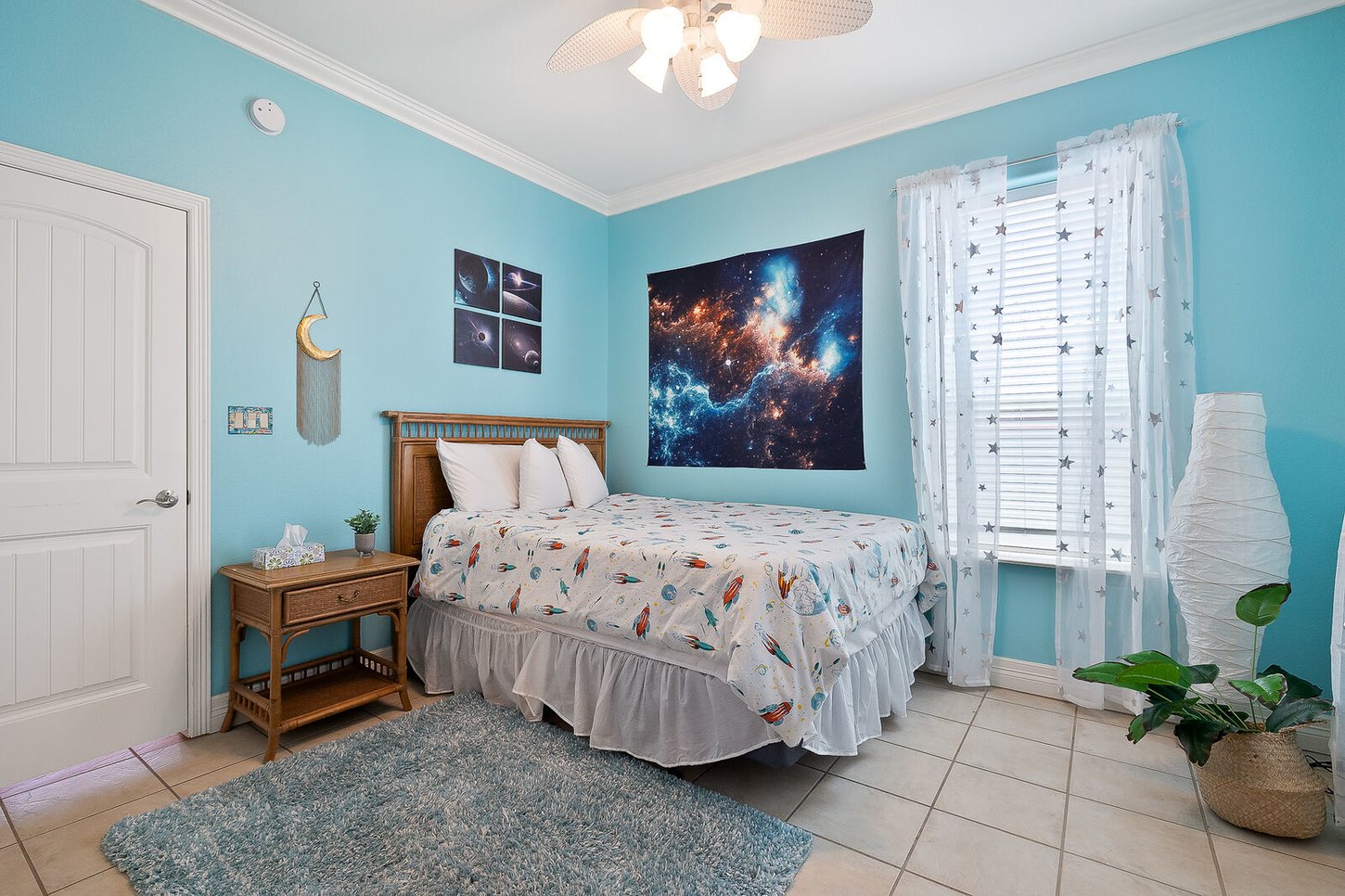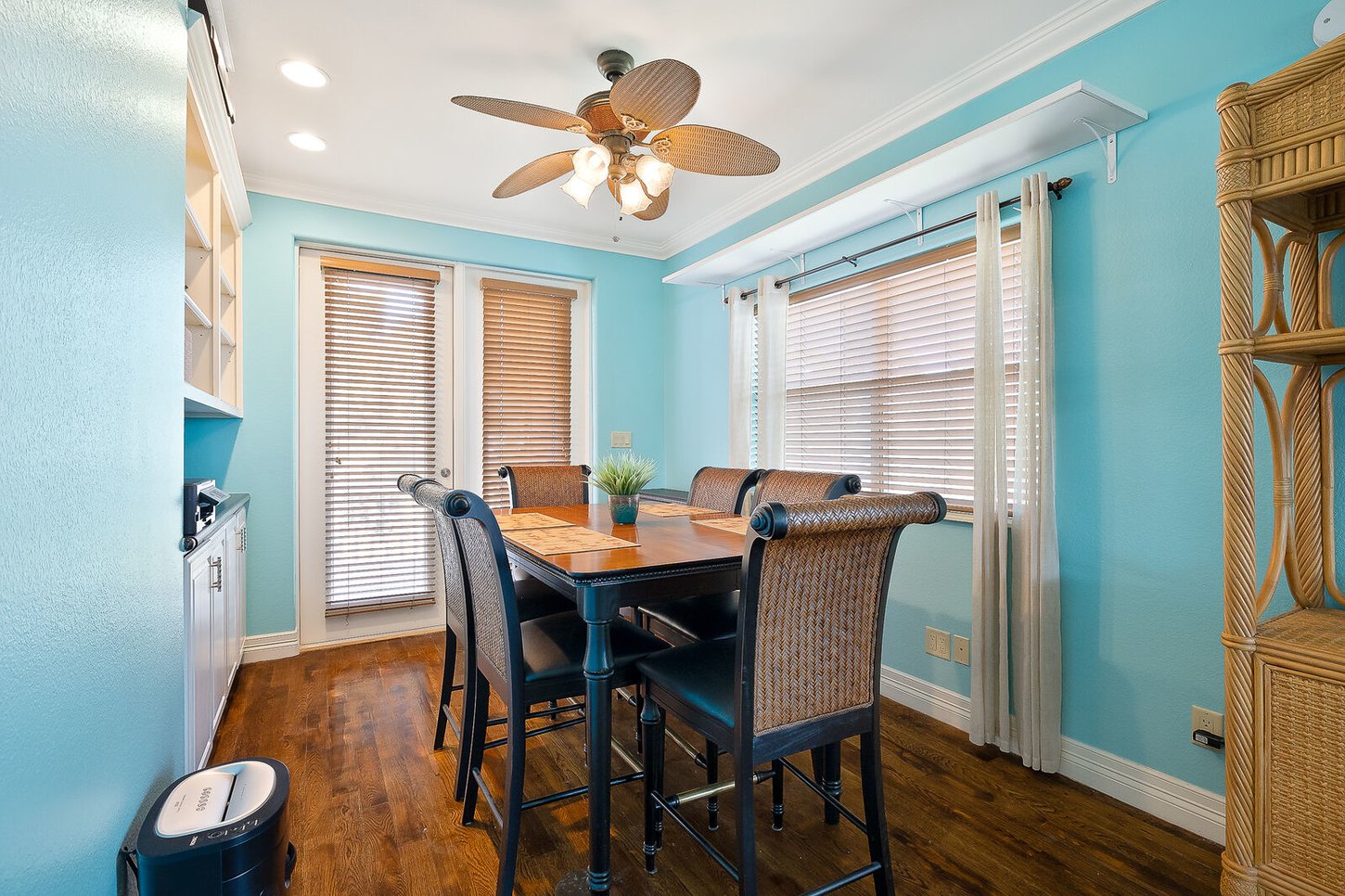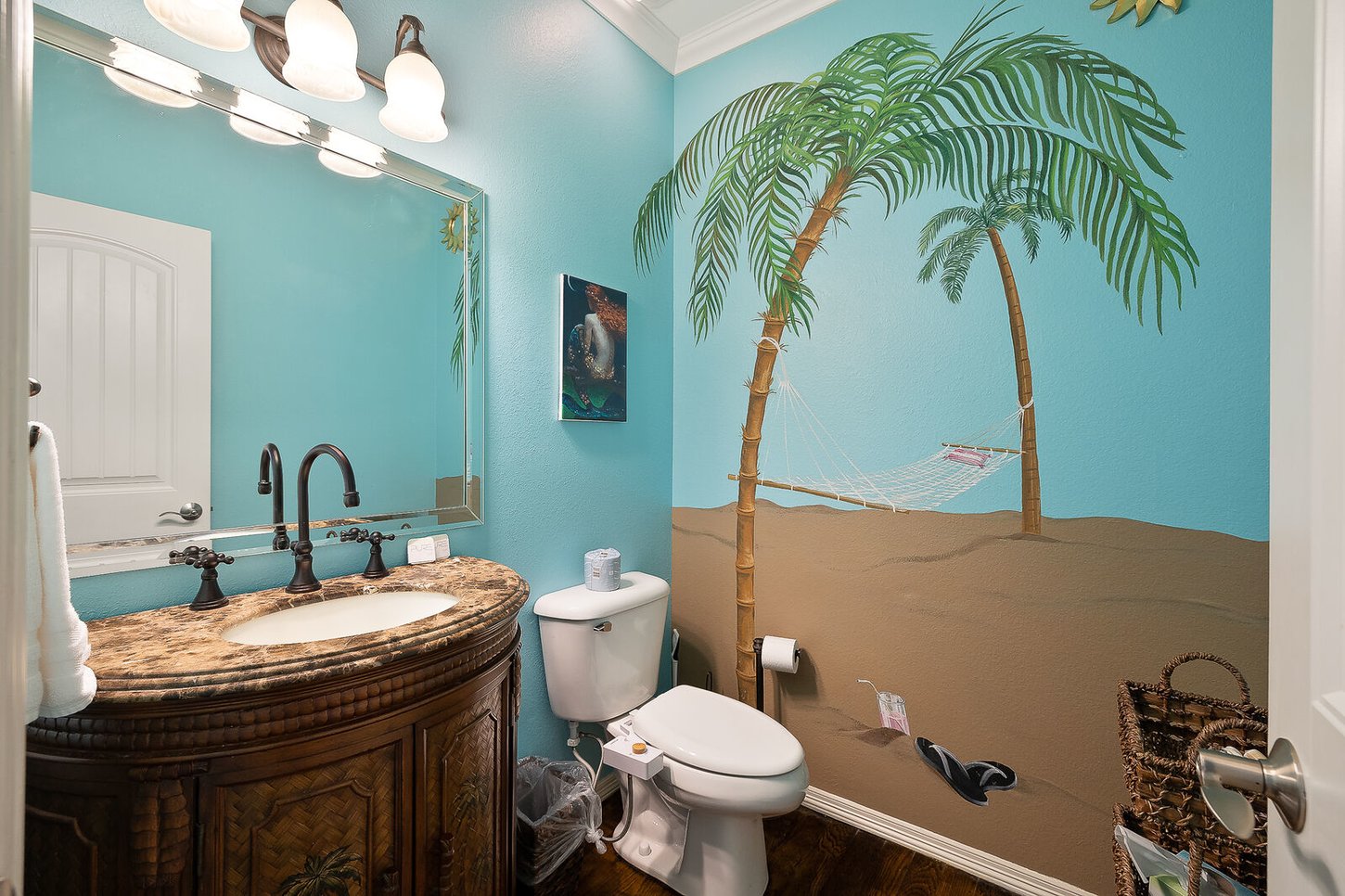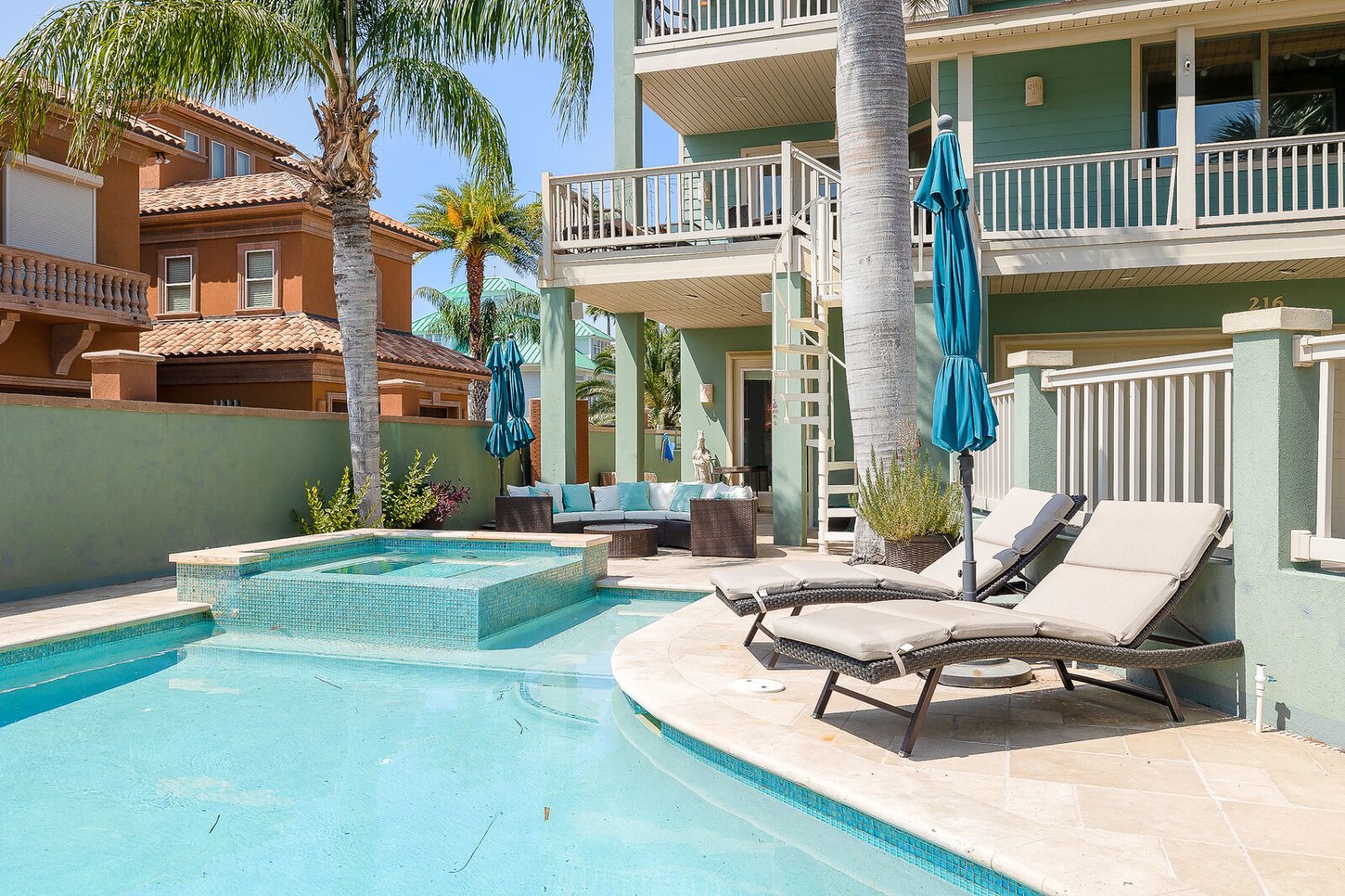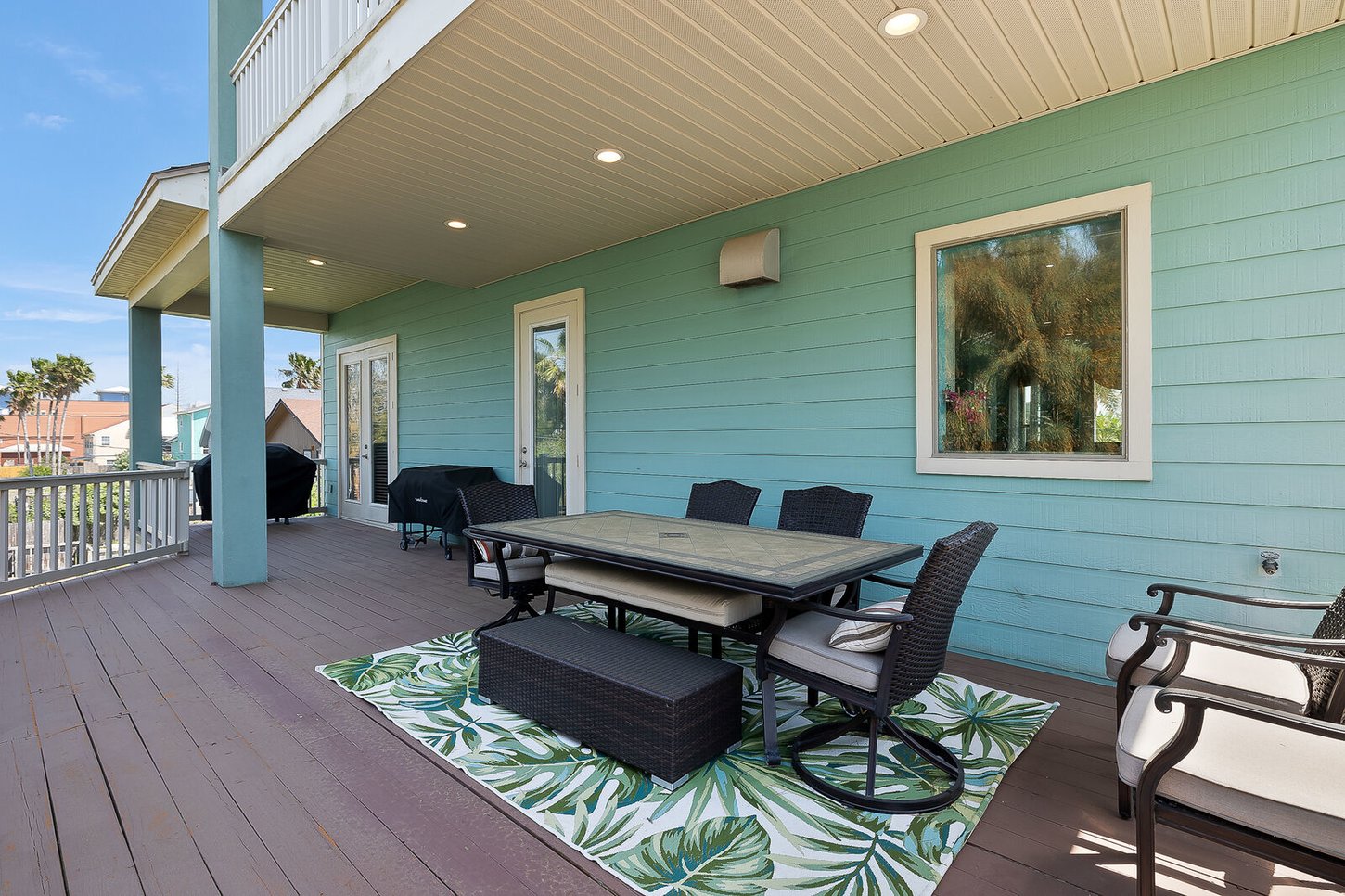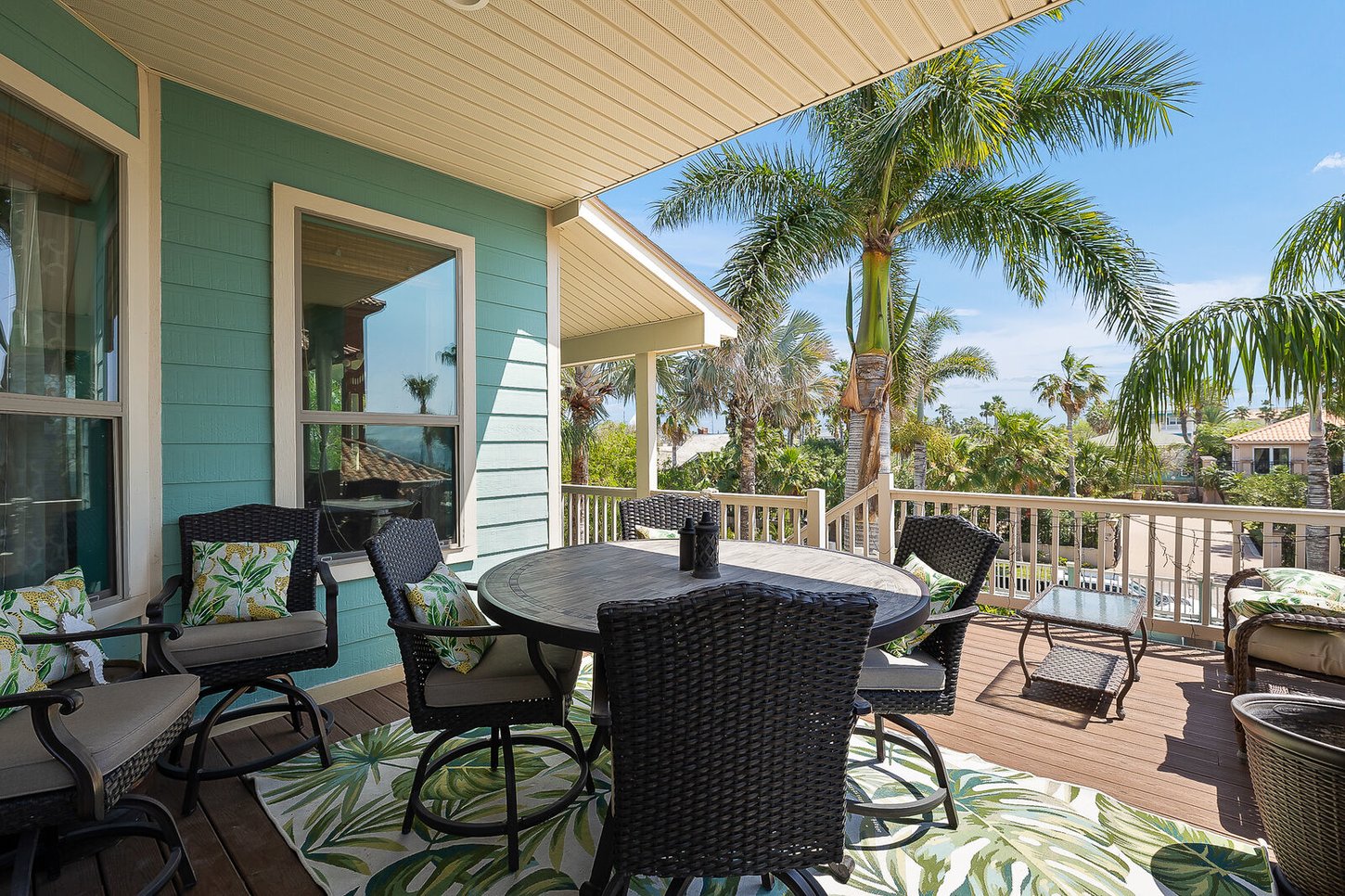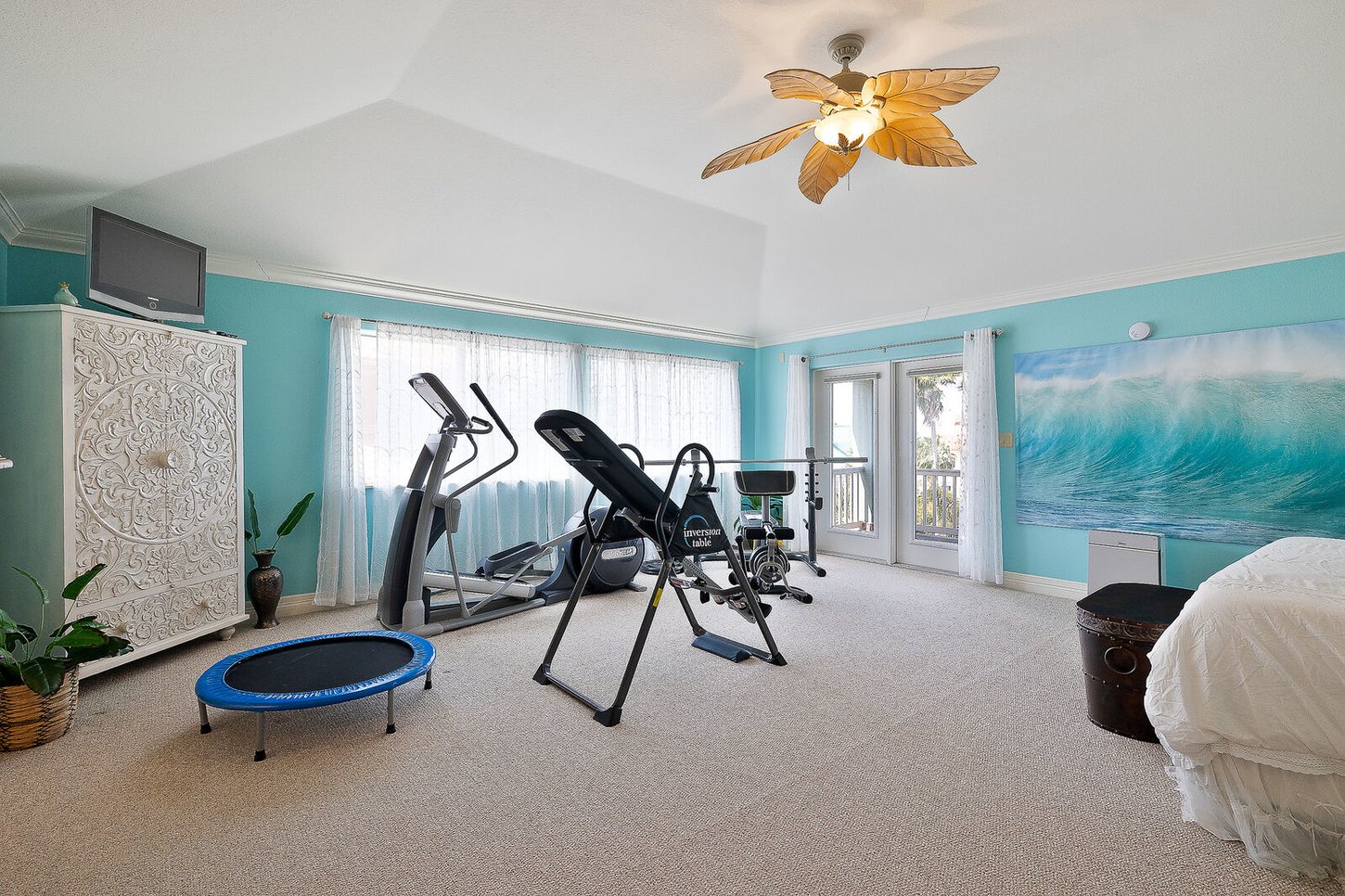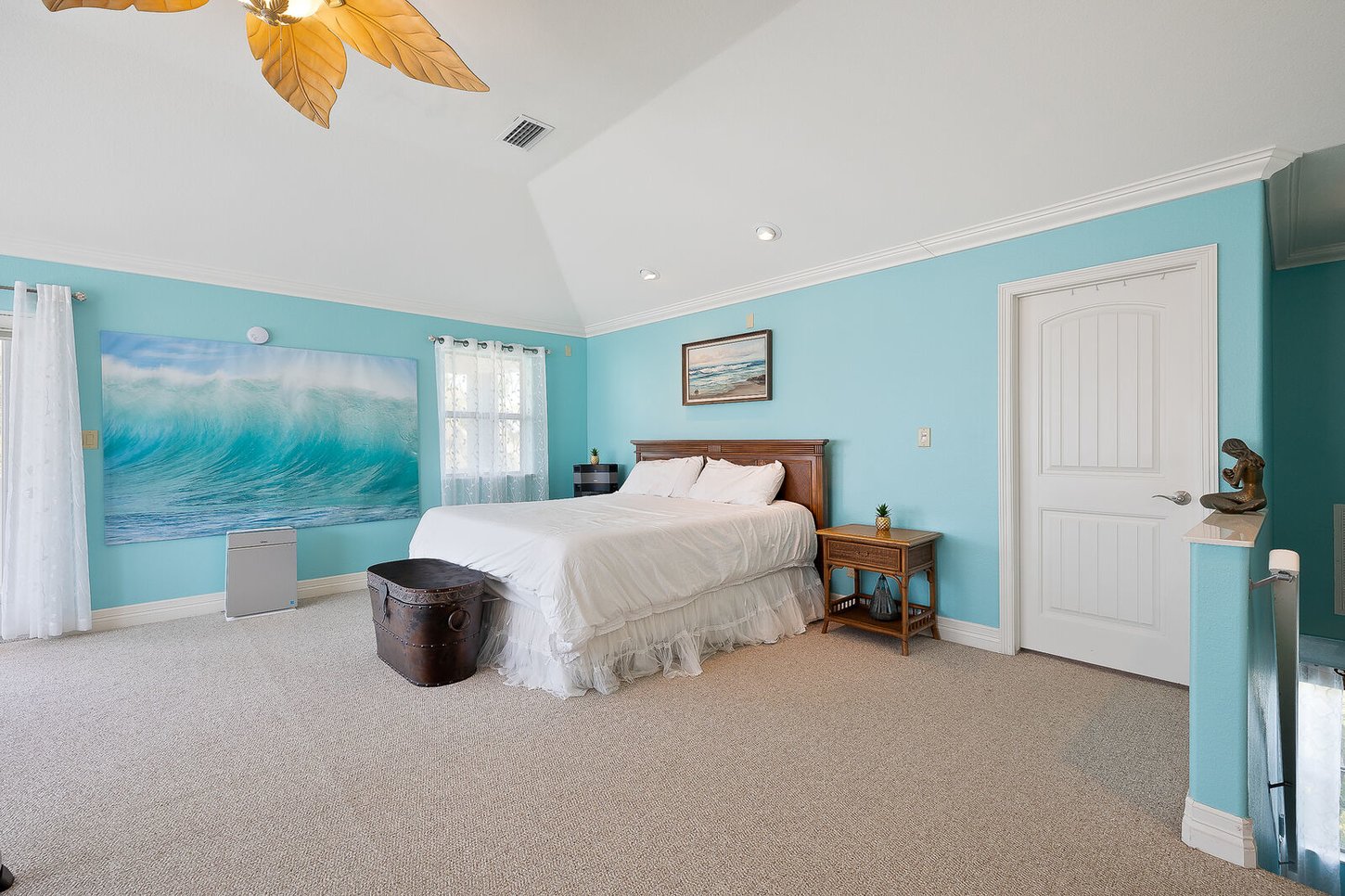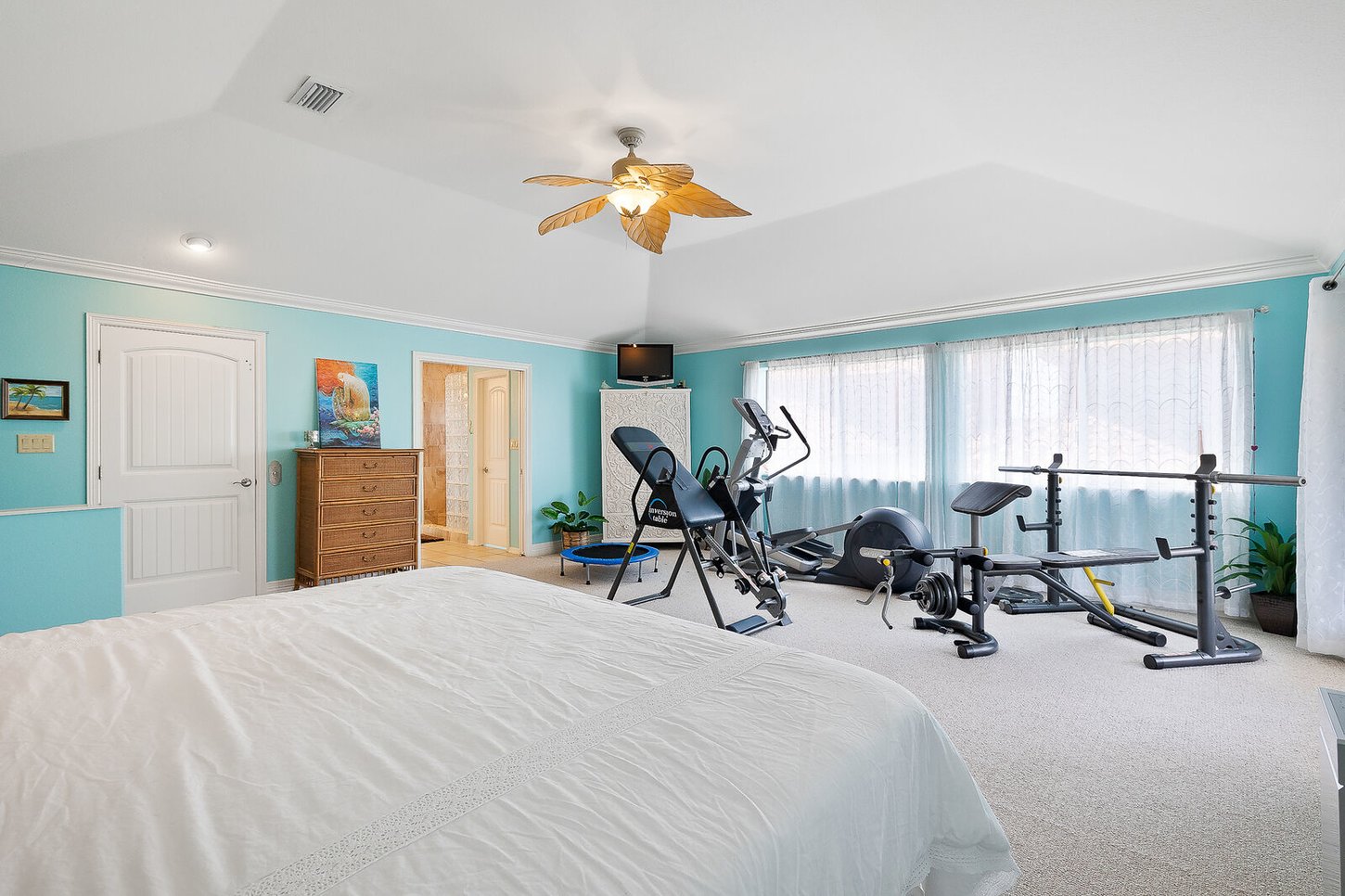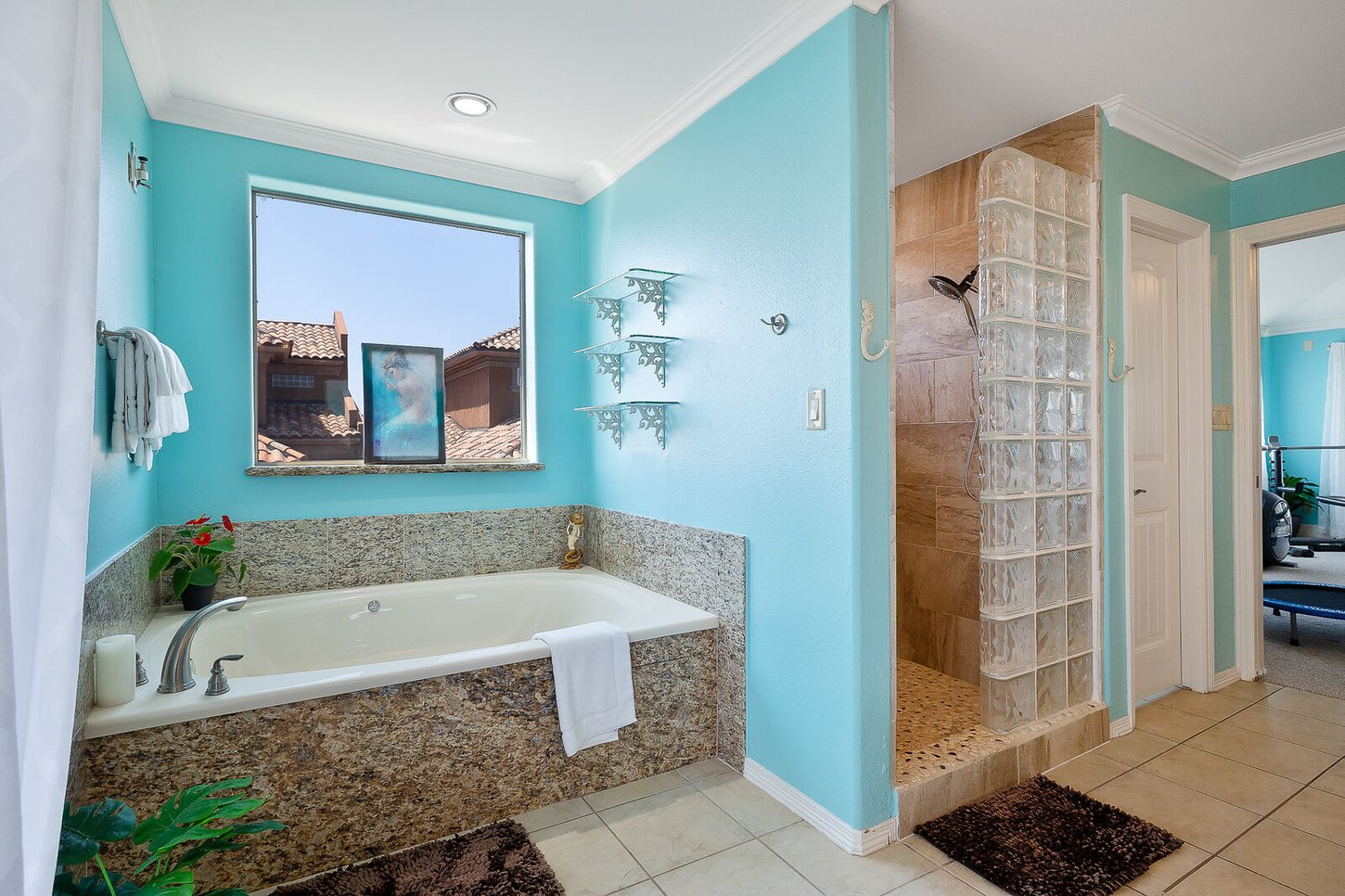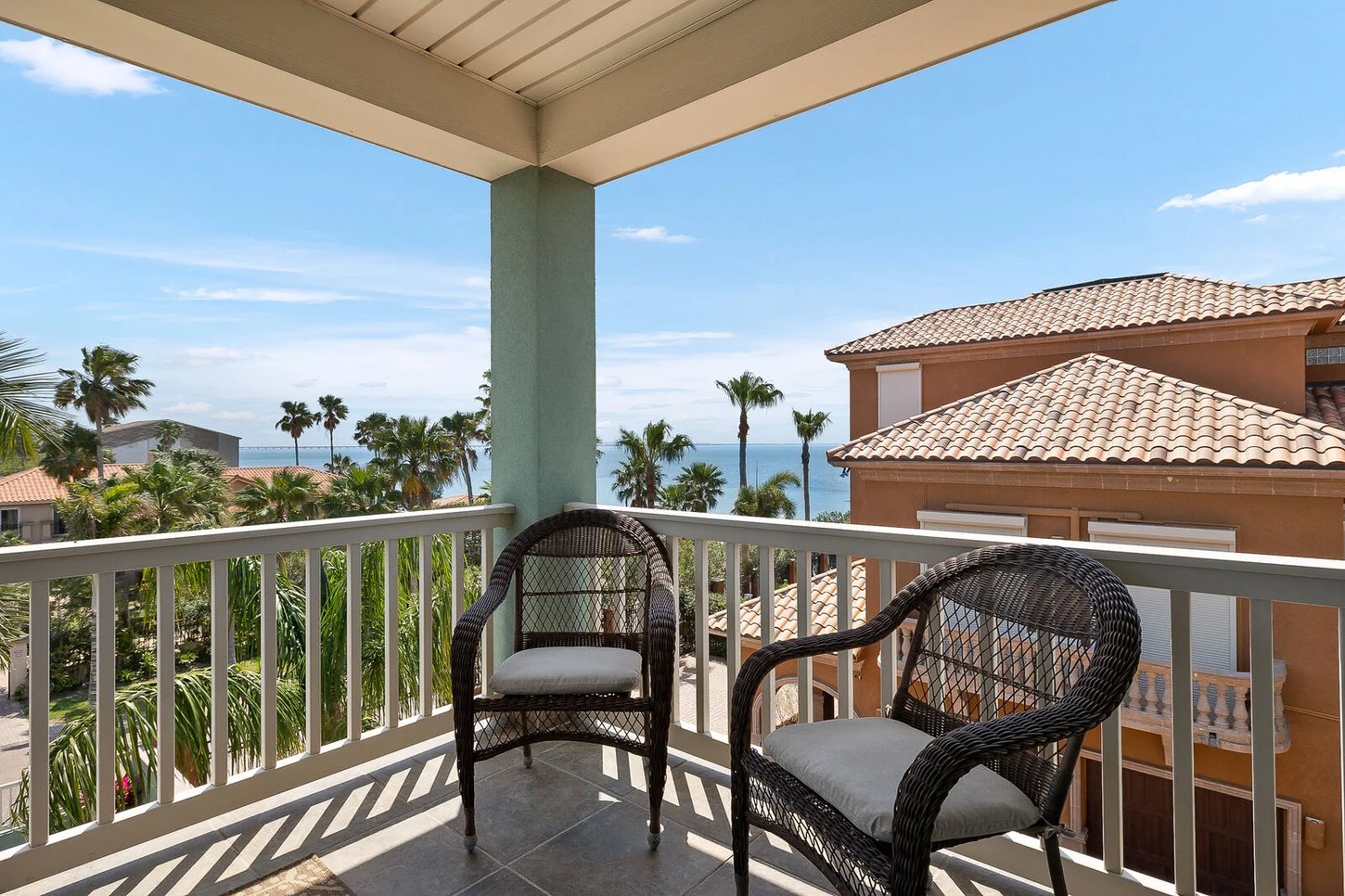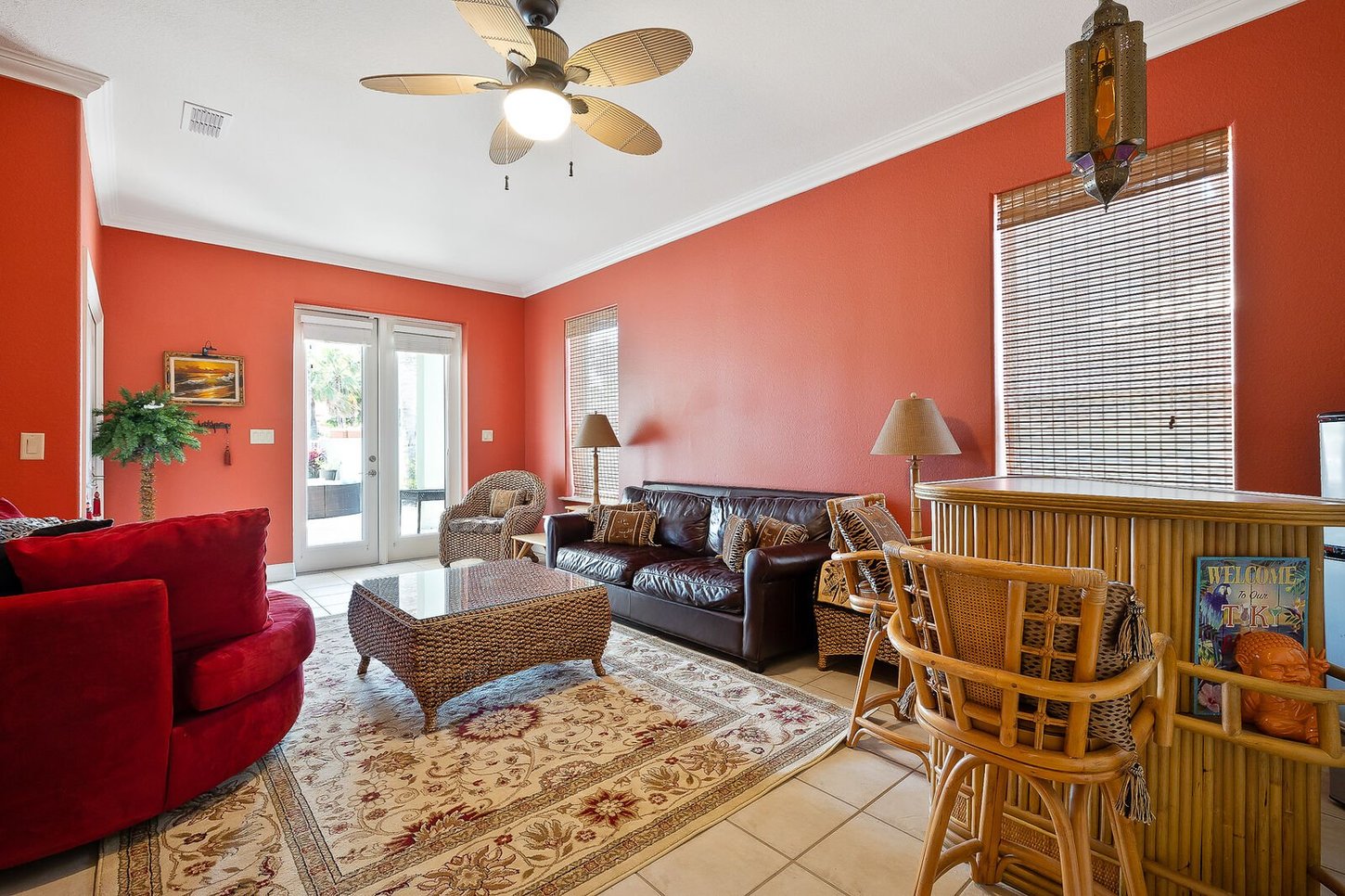 ---
---
Description
Permit: #2022-971200 STANDARD OCCUPANCY (Sleeps): 6 guests (includes infants or children) MAXIMUM OCCUPANCY: 8 guests (includes infants or children) VEHICLE MAXIMUM: 3 vehicles (includes golf carts, boat trailers, or any other recreational vehicles) PETS NOT ALLOWED WRISTBANDS ARE REQUIRED FOR ALL GUESTS DURING MARCH & HOLY/EASTER WEEK. WRISTBANDS ARE $25+TAX/PERSONWelcome to Paradise on South Padre Island at Casa Sirena! This stunning private home features 3 spacious bedrooms, 2 full bathrooms, and 2 half bathrooms. Guests will love catching sun by the large private sparkling pool and hot tub area! This custom built home offers guests magnificent views of the Laguna Madre bay! With over 3600 square feet of interior space, and ...
Read More
---
Amenities
Balcony
Boat
Deck / Patio
Basic Soaps
Bed Linens Provided
Iron & Board
Toilet Paper
Washing Machine
Wireless Internet
Internet
Living Room
Paper Towels
Shampoo
Blender
Coffee Maker
Dishes & Utensils
Dishwasher
Grill
Kitchen
Microwave
Oven
Refrigerator
Stove
Toaster
Hot Tub (private)
Private Pool
---
Location Info
The beach is less than a 10 minute walk from your front door. Tons of shops and restaurants are within a short walking distance.
---
Rates
Nightly rates range from $240.00 to $739.00
---
---
Reviews
---
- 10/13/2022 -
Pictures make it look better
"Super disappointed in this huge house. This house has so much potential but is lacking in so many ways. Thank goodness it was just two of us Moms for a getaway.l but if there were more people this place would be horrible. I sure hope you address some of the following. Especially for bigger groups you will NEED to fix some of these things : 1) water: water pressure sucks, sure, happens everywhere but your water in the house didn't even WORK if one place had the water on. So we both water to shower in the separate showers but couldn't because only water be shower actually works at a time. Huge problem for more people. Toilets had a hard time flushing too and washing machine was going and you literally couldn't flush the upstairs toilet at the same time. This is a huge problem for this house. 2) smaller things that make a big difference : Coffee maker - we did not have a working coffee maker on our FIRST morning there !! #crying Not ok . Vrbo mistake number one right there-make sure your customers have a working coffee maker. 3) pool - the pool was not clean! We would never jump in that. Coming from a landlocked location all we wanted to do was jump in the what looked beautiful from the photos pool and we couldn't cus it looked gross. 4) fully stocked kitchen ? Is that a joke? What do you cook? A bag of chips and salsa? There were more serving dishes than any actual practically dishes to use to cook anything. And horrible quality at that. 5) cleanliness-I think we left this place nicer then when we arrived. It was CLEAR the cleaning crew did not clean and tidy up everything . The one balcony didn't have any of the chairs placed back in their spot, the dishes in the drawers didn't seem clean-one whisk was completely dirty still and inside a drawer. 6) wine bottle opener was a POS. I will say management was super quick about coming to fix the pool, coffee maker and wine bottle opener so that was nice but still what a pain ! The pictures of this place make this place look way nicer than it it. Everything we felt like was breaking apart and it was clear that the owners main priority was just decor and serving dishes. And that didn't even really make sense or look nice either-but that's a totally personal opinion there."
Host Reply
Hi Laura, Thank you for taking the time to leave us feedback from your recent stay. We sincerely apologize for the issues that you encountered with the water pressure, coffee maker, pool cleaning, and the kitchenwares. We appreciate you bringing these items to our attention and allowing us the opportunity to address them during your stay. We understand that this was disappointing and inconvenient for you, and for that we are deeply sorry. We hope that otherwise, you enjoyed your time on South Padre and will consider giving us another opportunity to host you in the future. Sincerely, Ashleigh T., General Manager
- 09/10/2022 -
Family Vacation
"Our stay at this home, for our family vacation, was beyond amazing. My whole family enjoyed it so much, we kept calling to extend our stay. The only downside was that we could not use the elevators in the home, so it was definitely a headache going up and down a bunch of stairs in a 3 story home with a toddler and a baby; but, overall, it was still nothing short of amazing. Well definitely use SPIRentals again."
Read More
(Based on 2 reviews)