Sleeps 12
4 Bedrooms
3 Bathrooms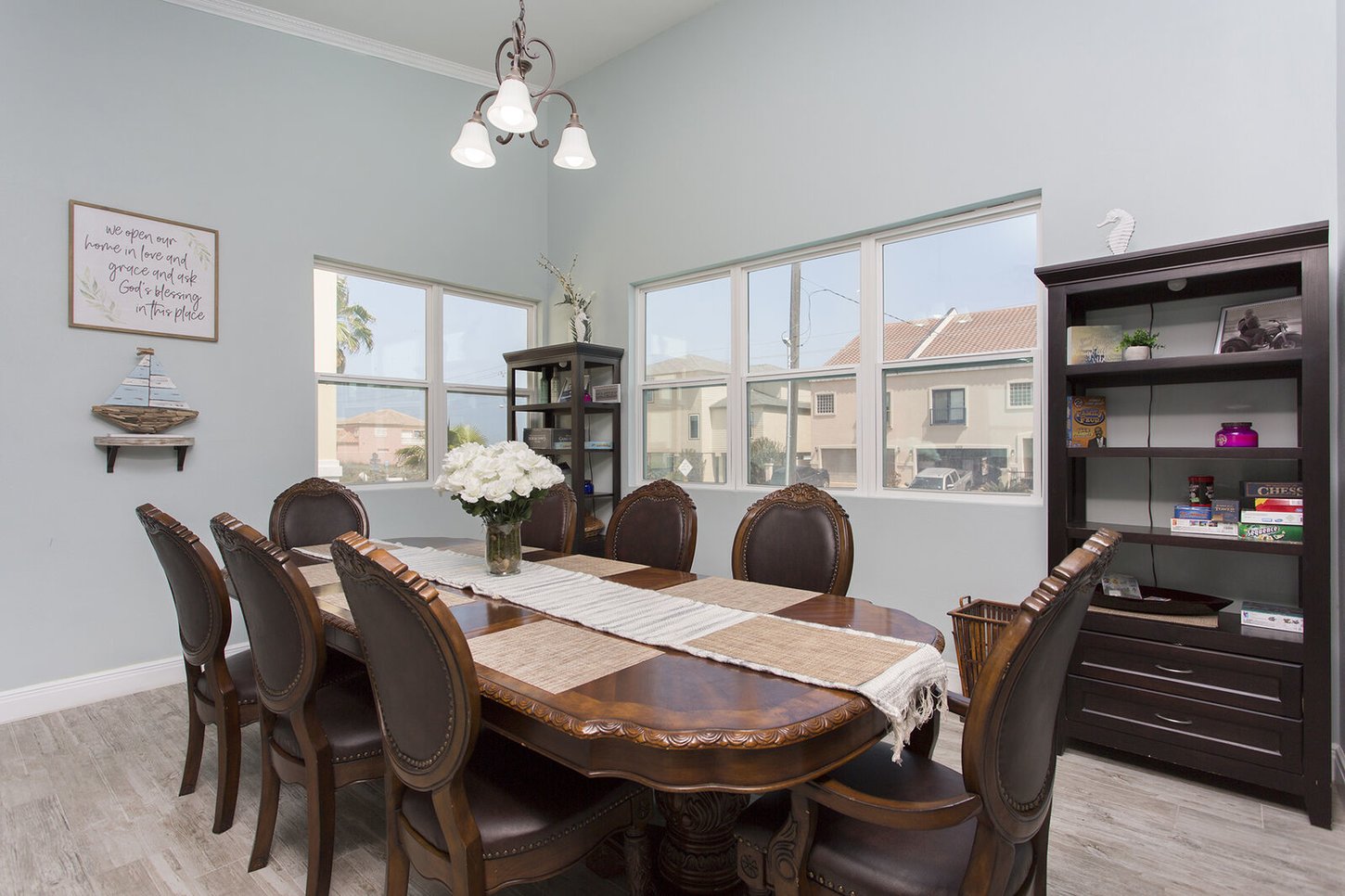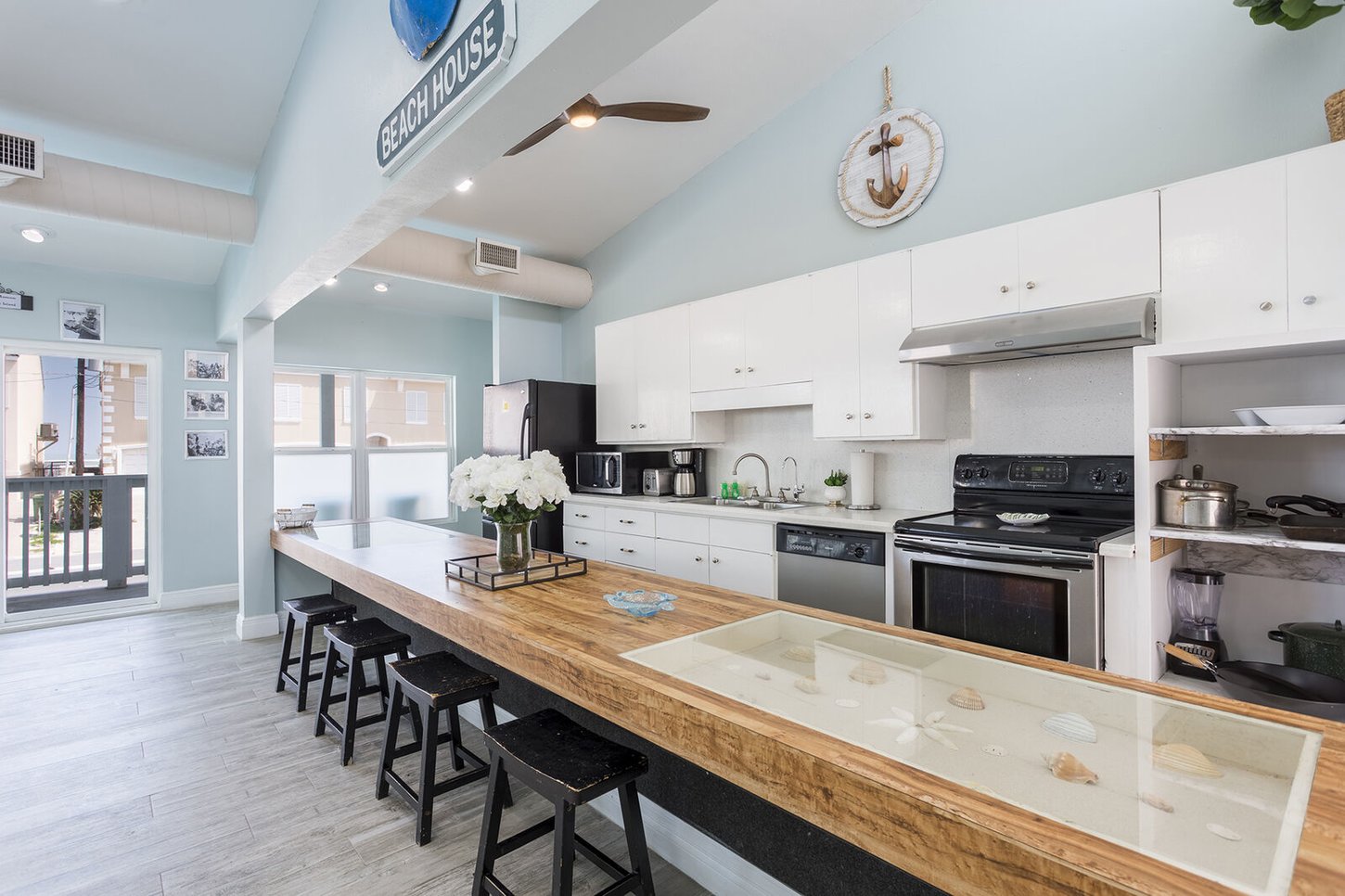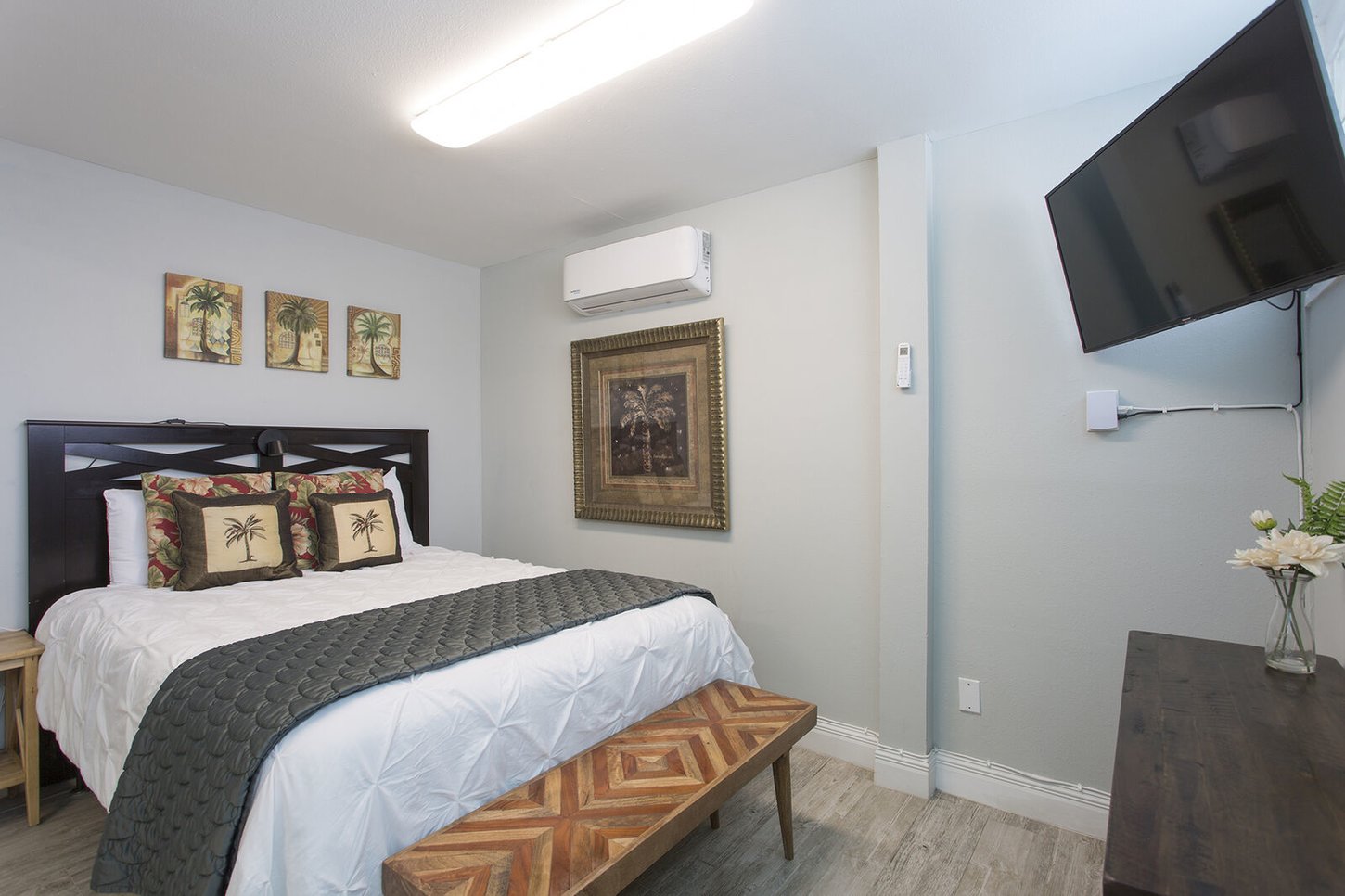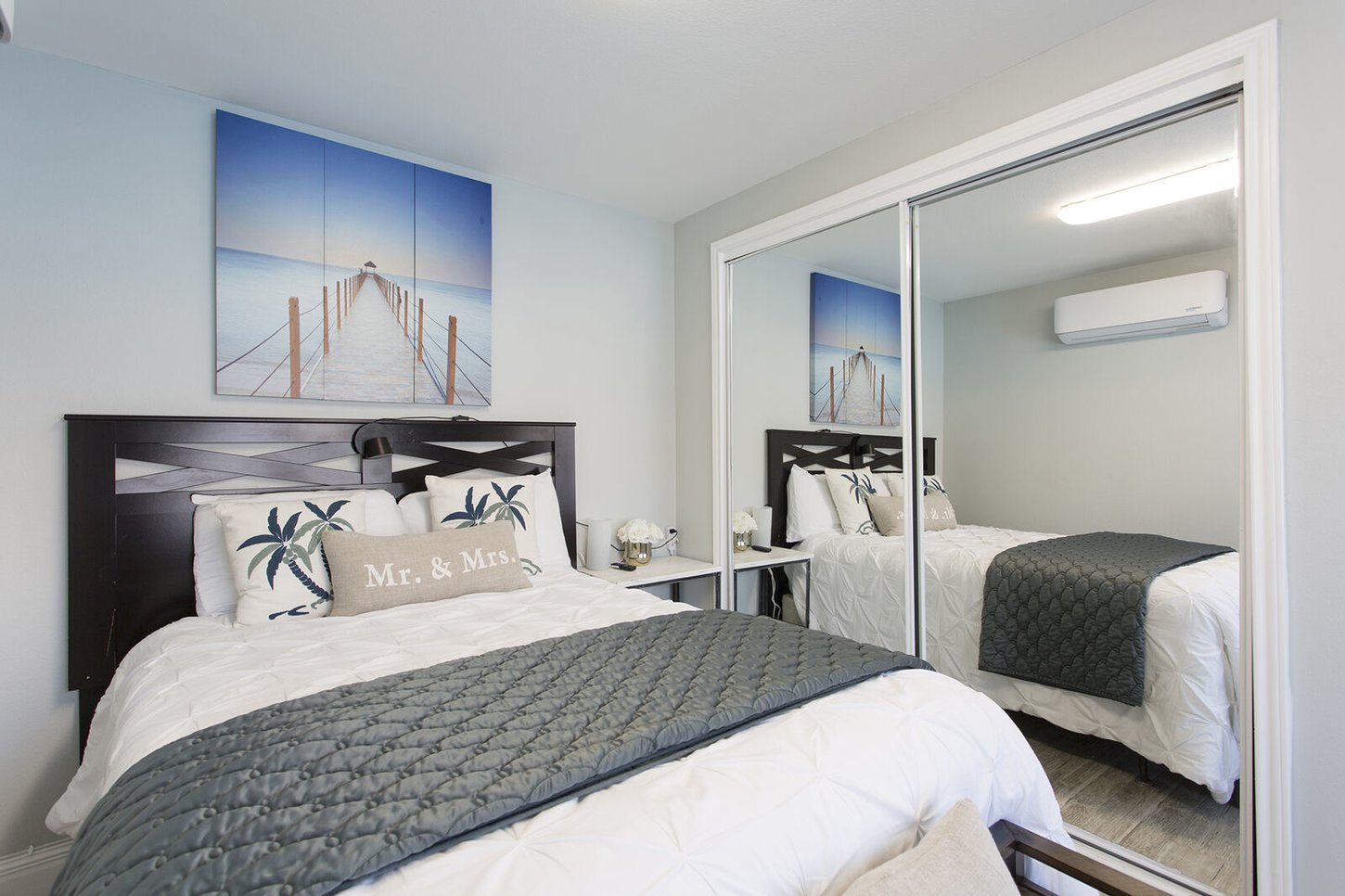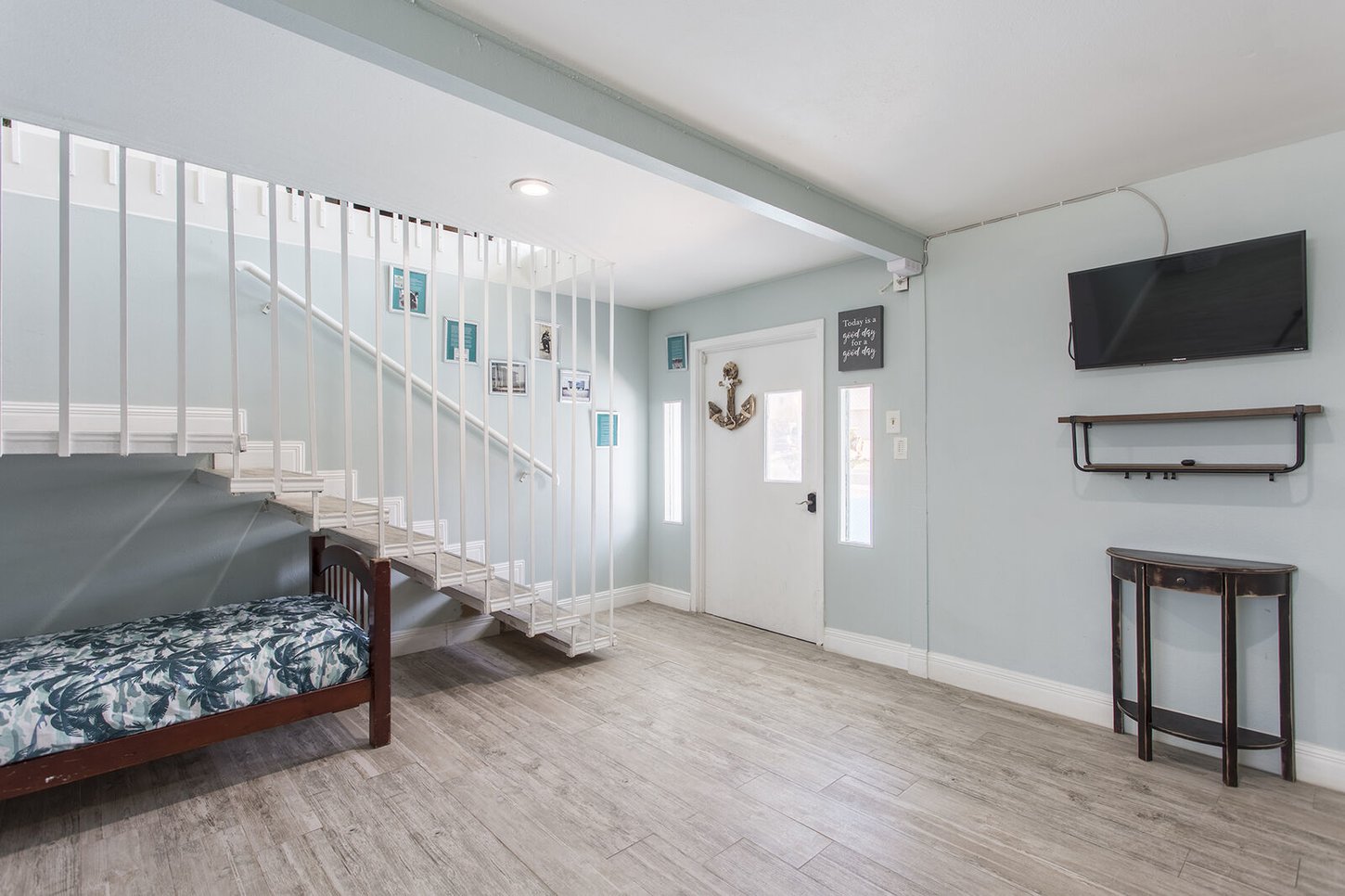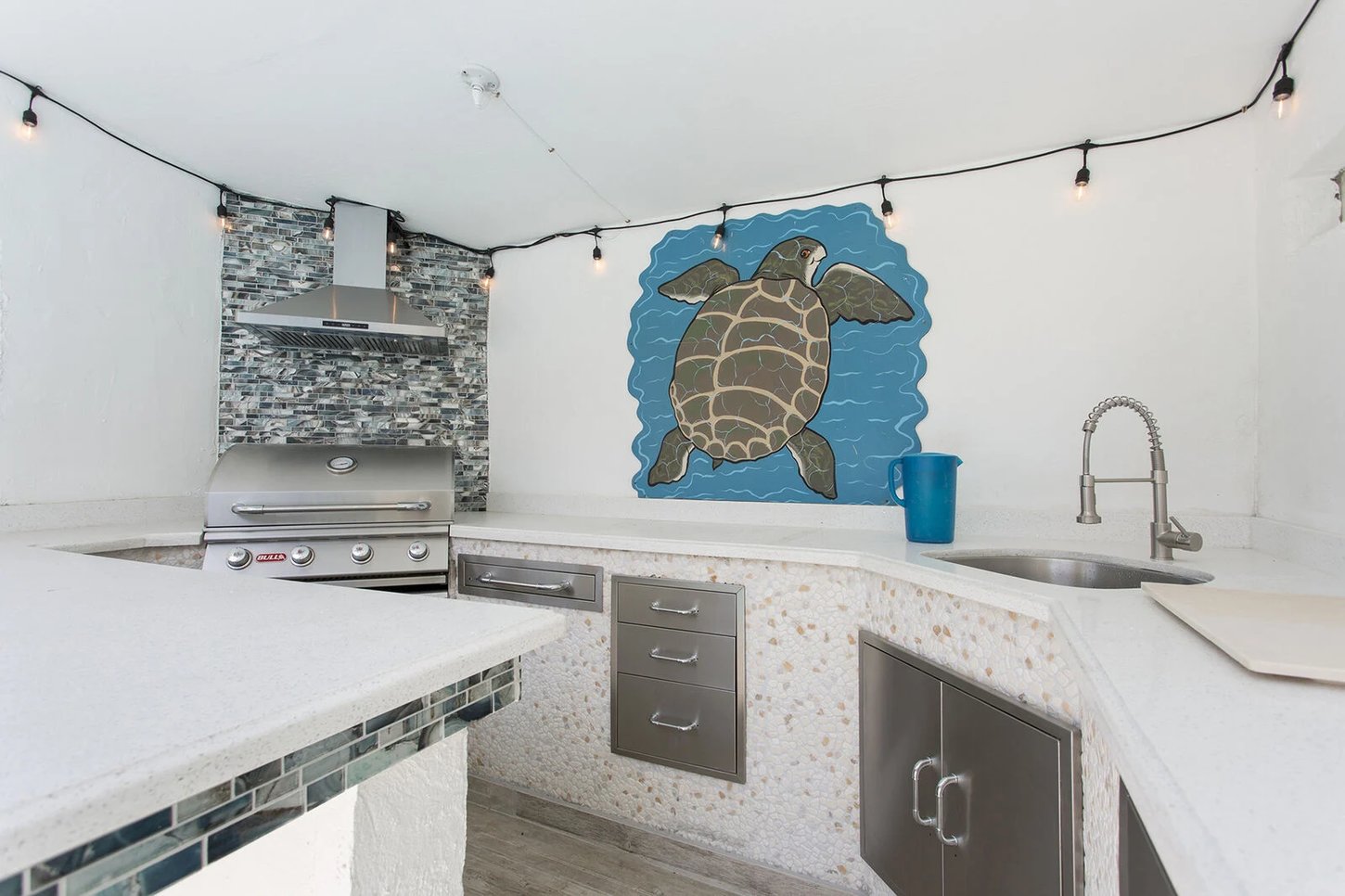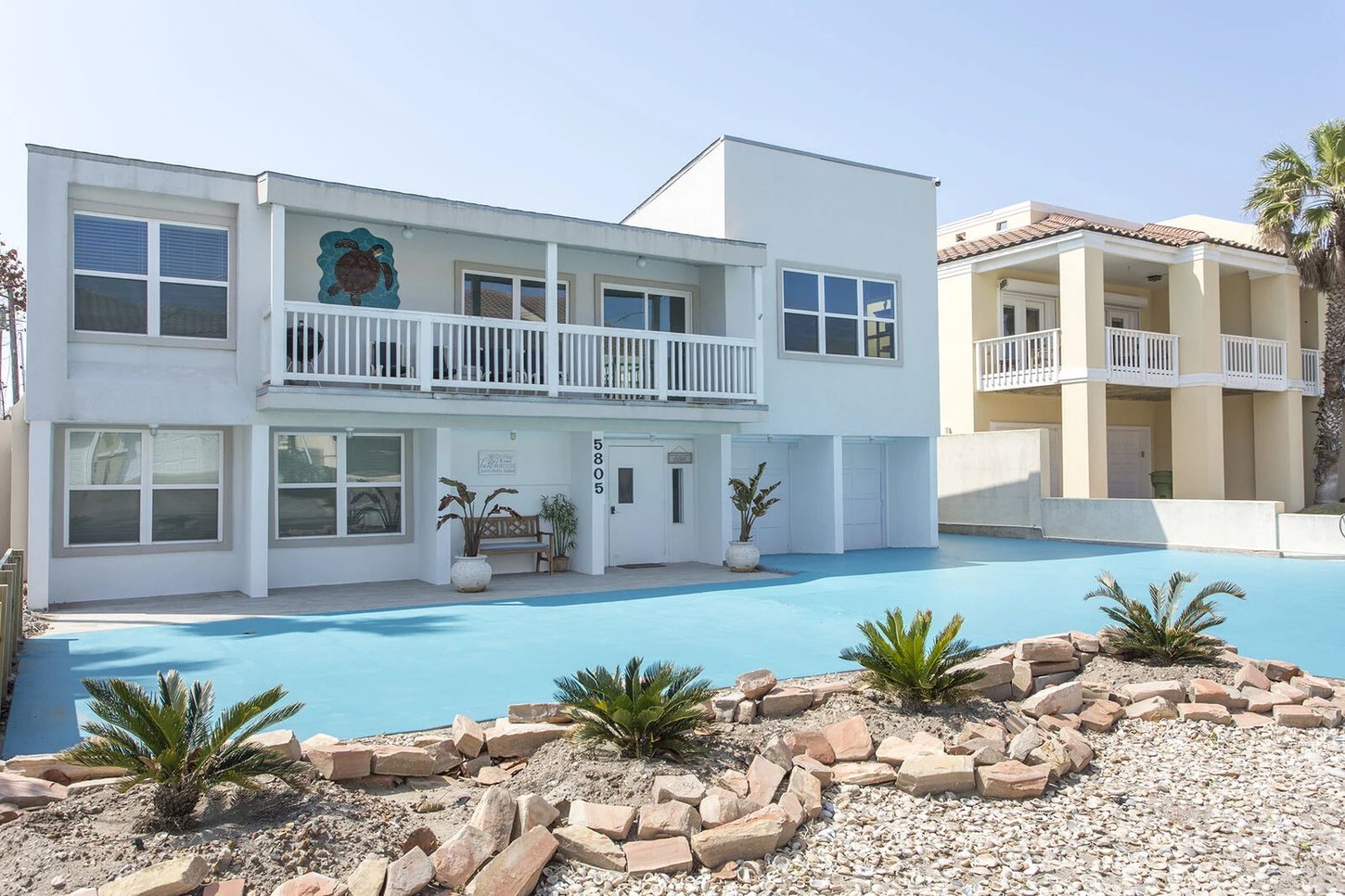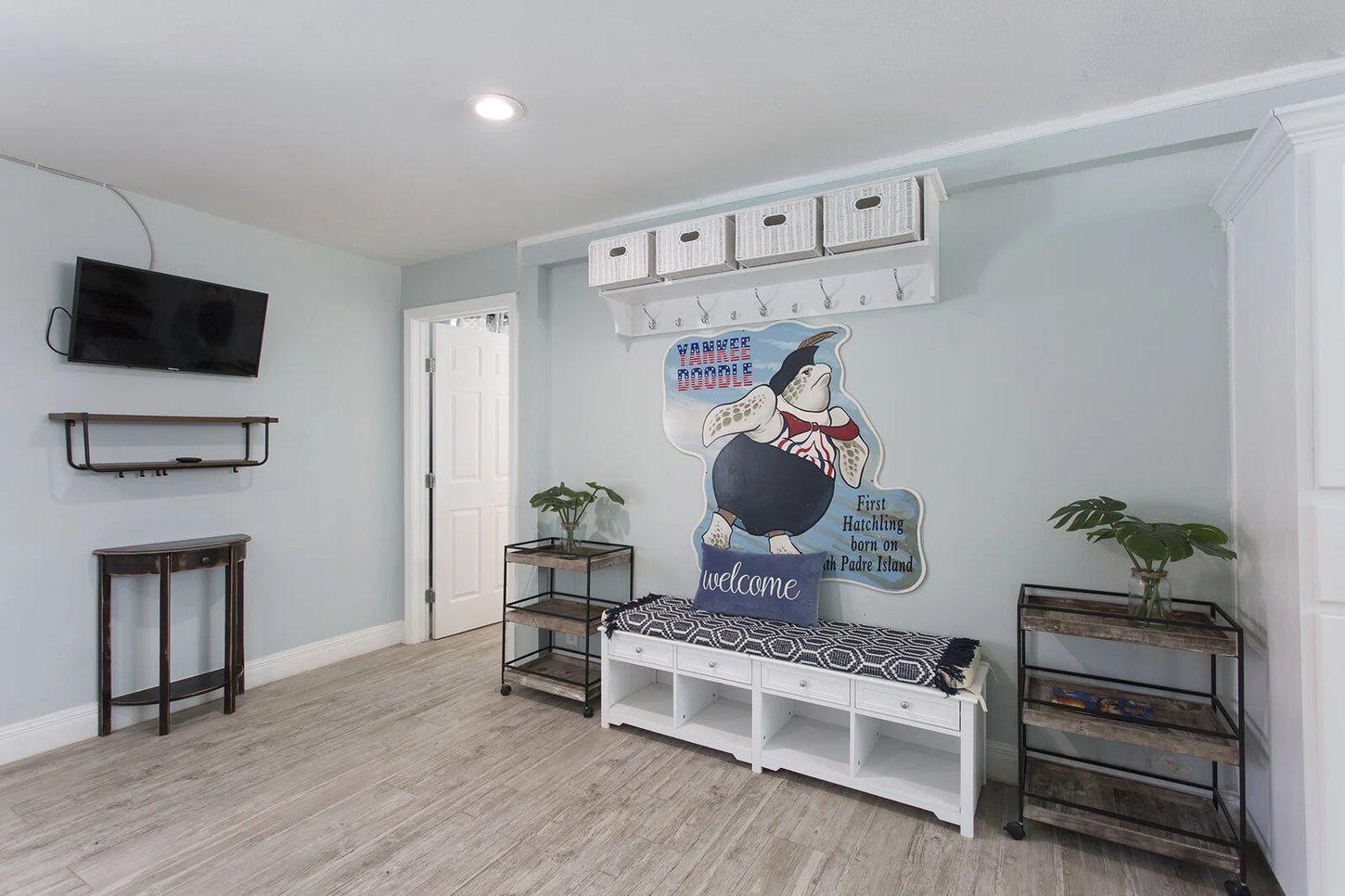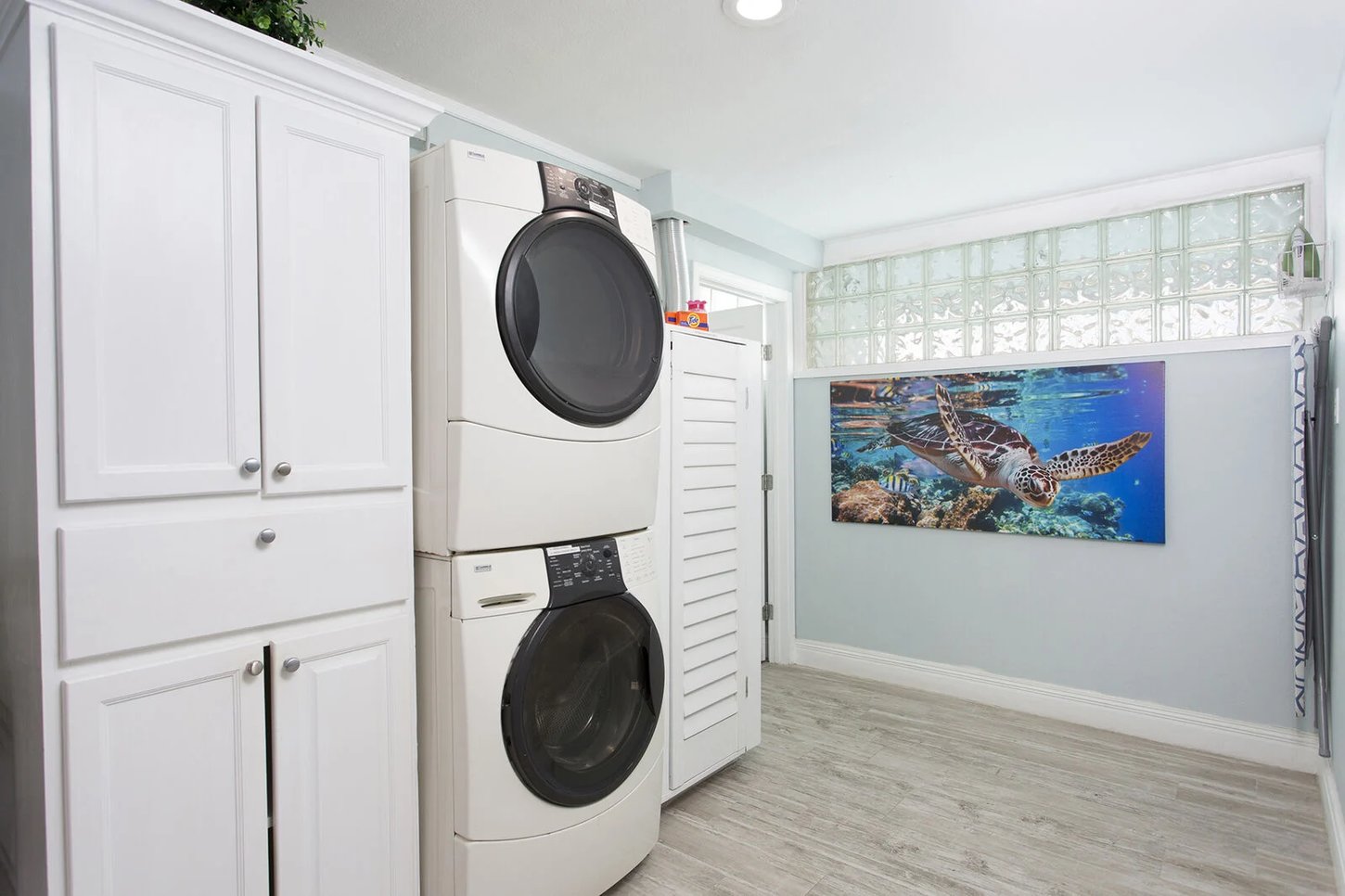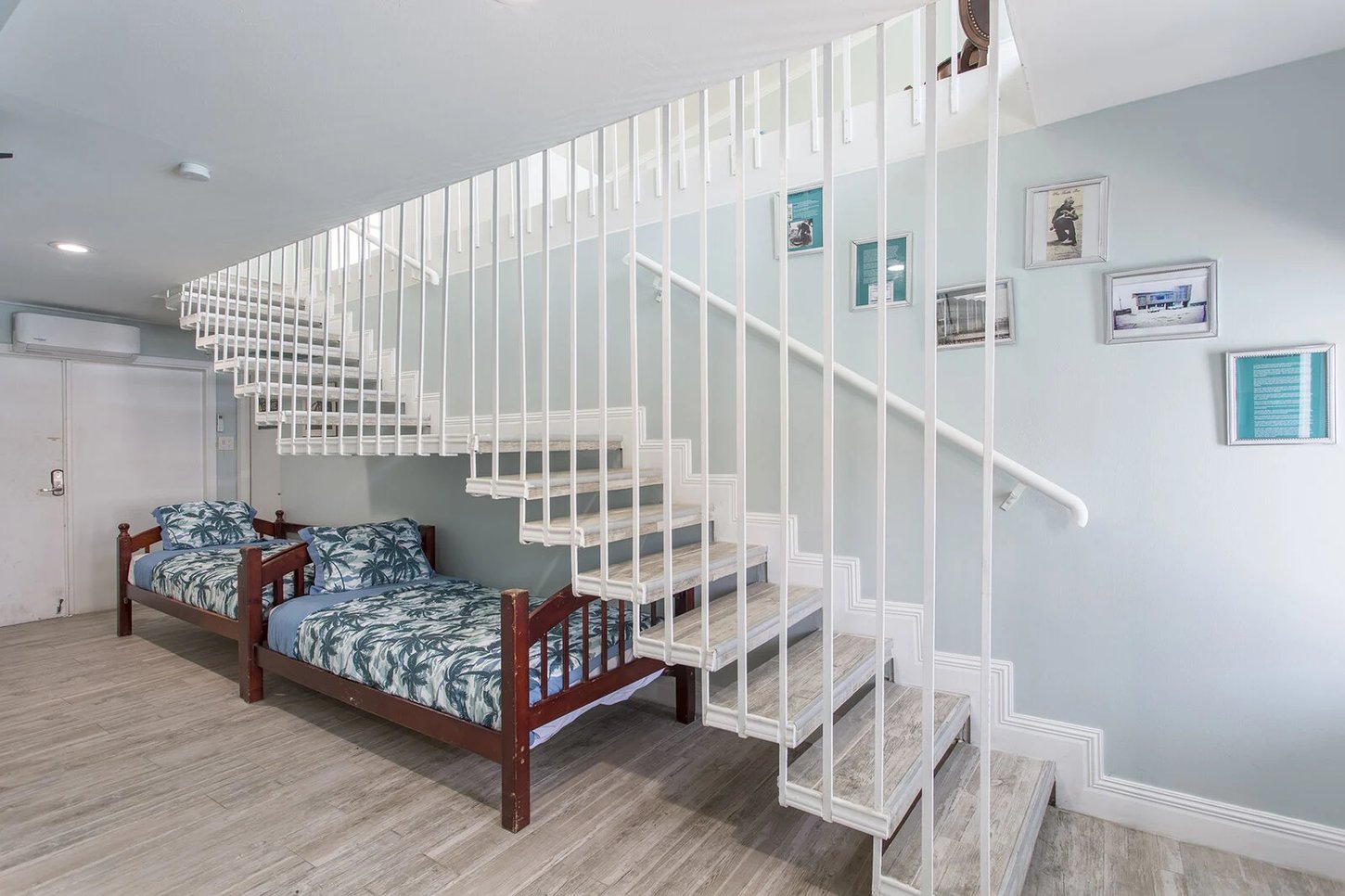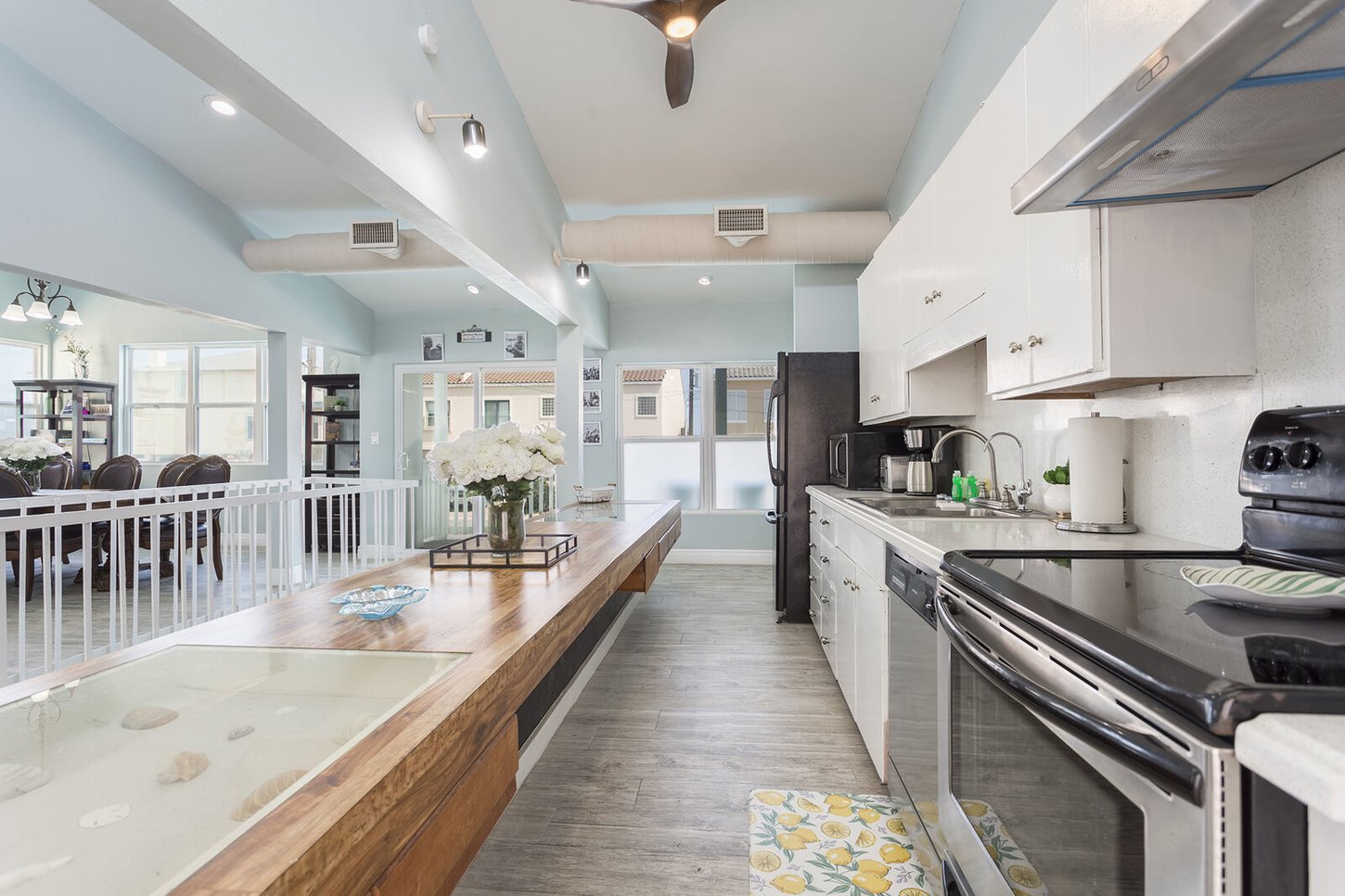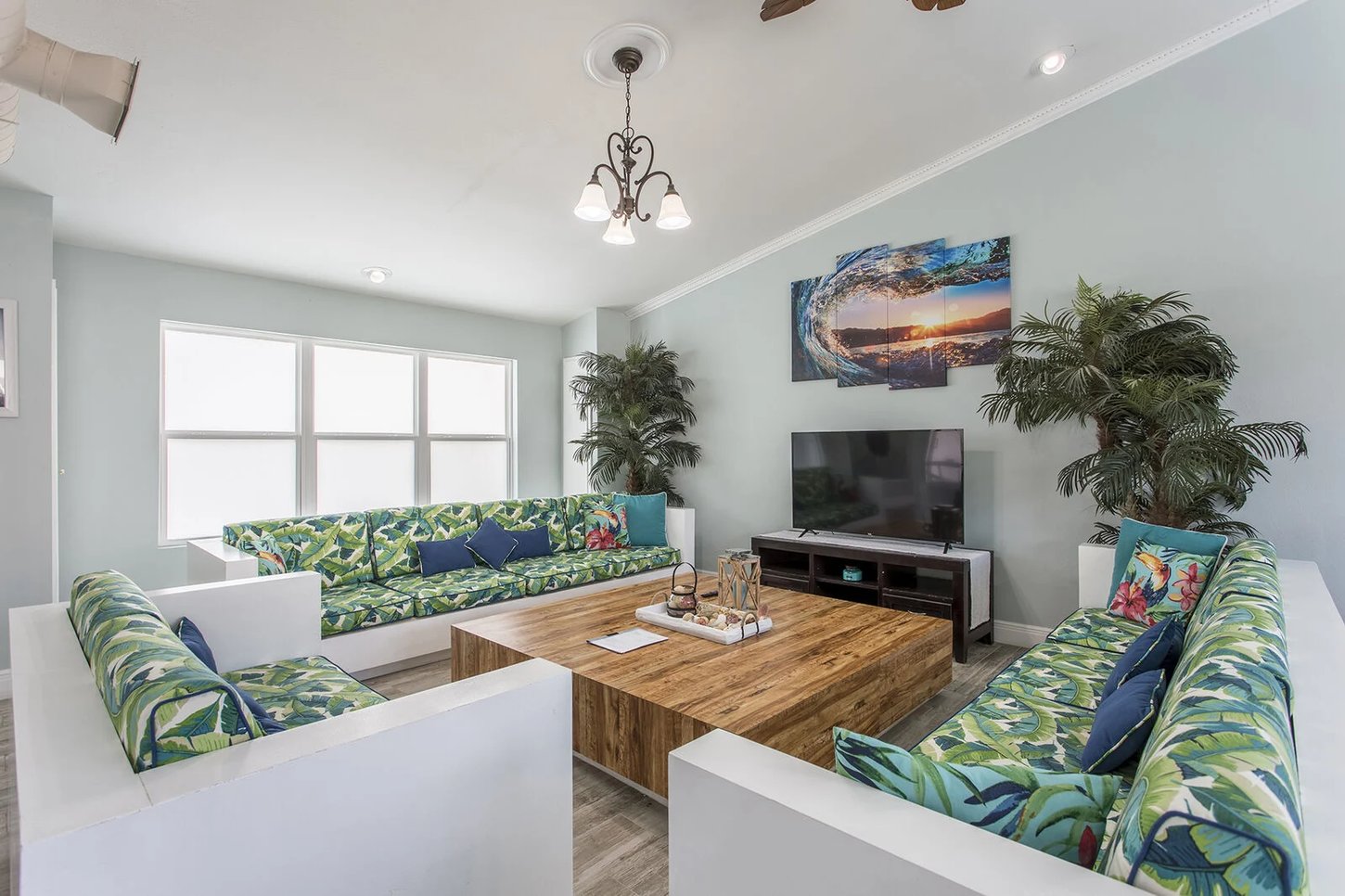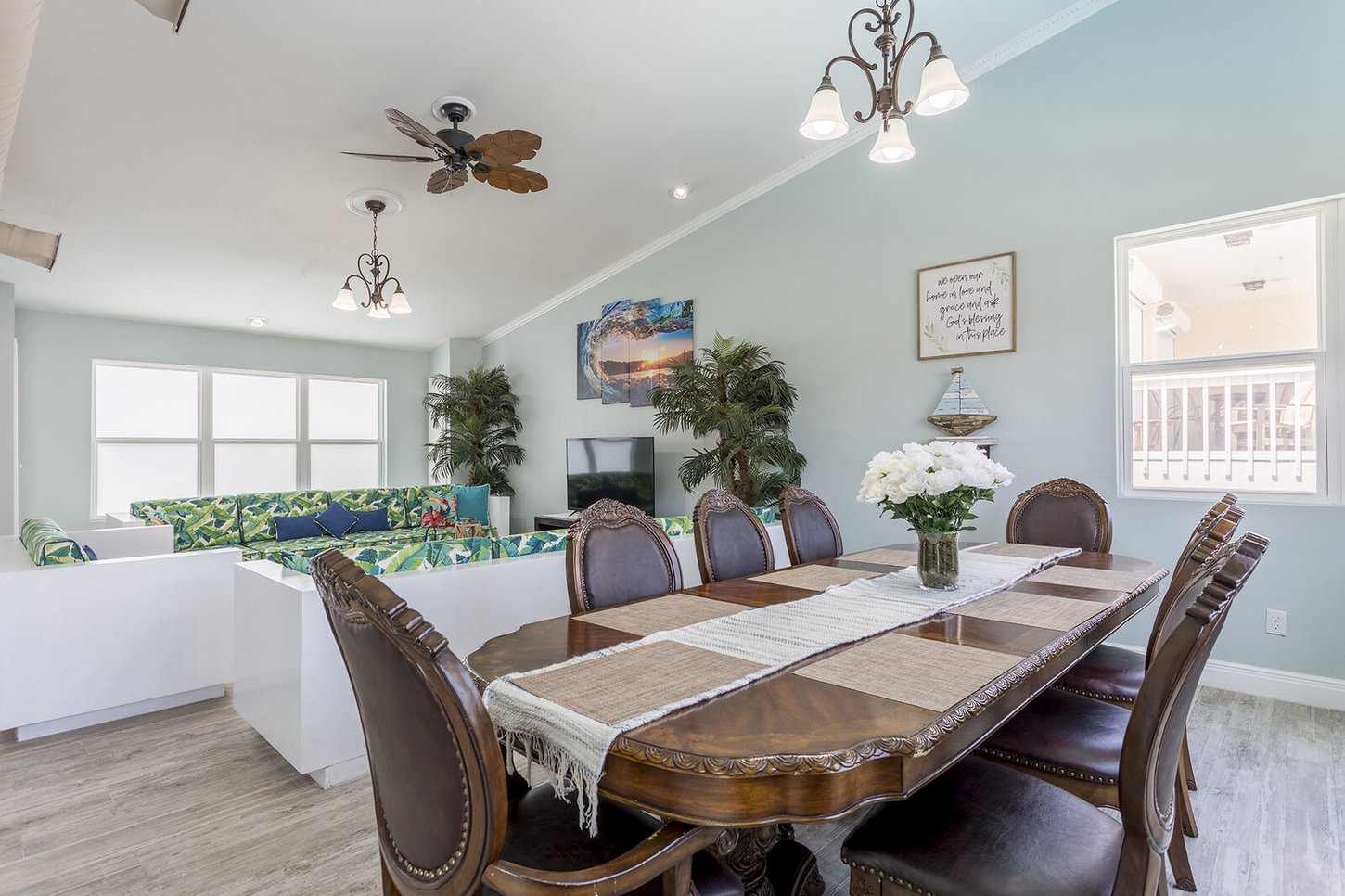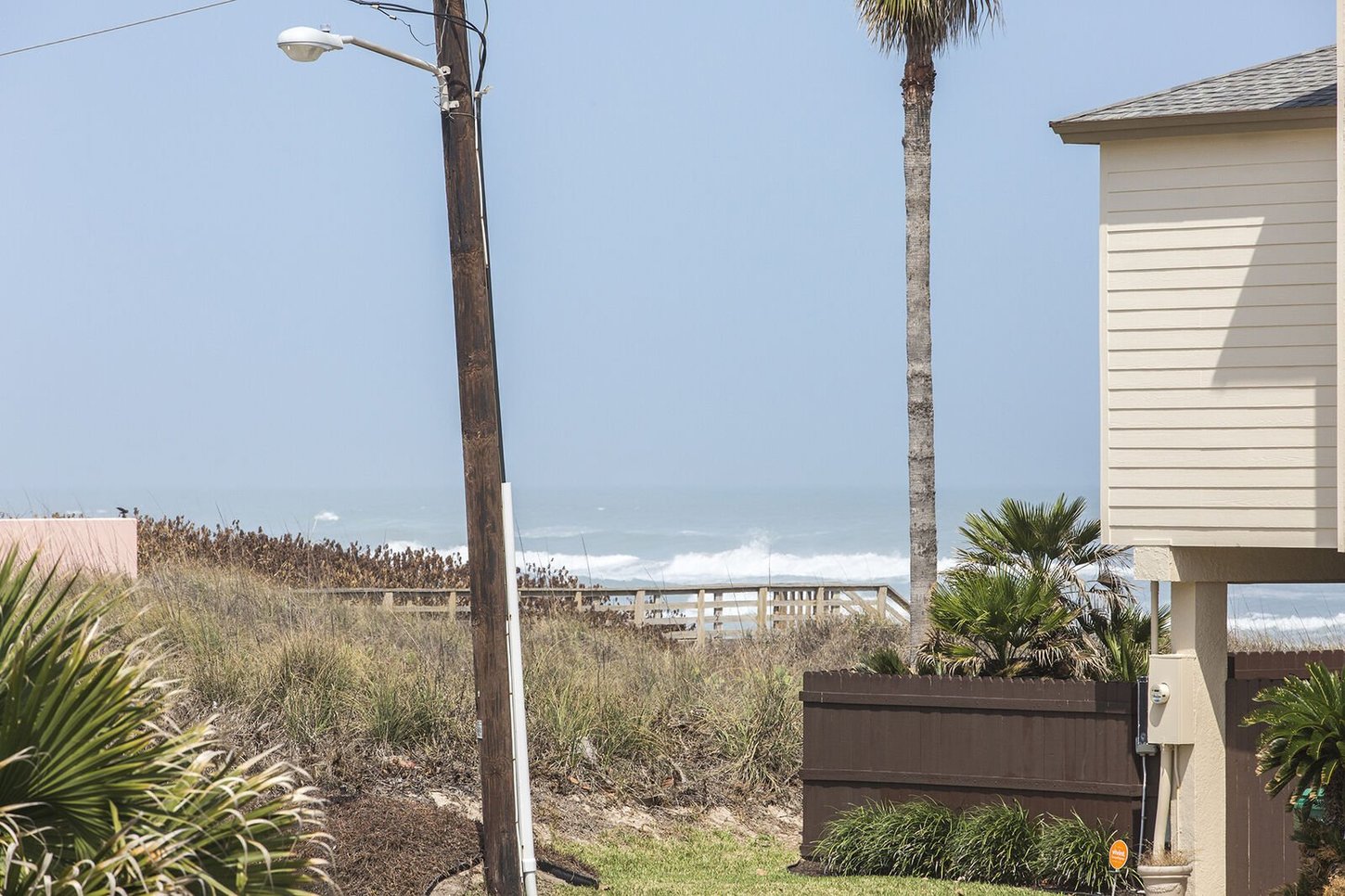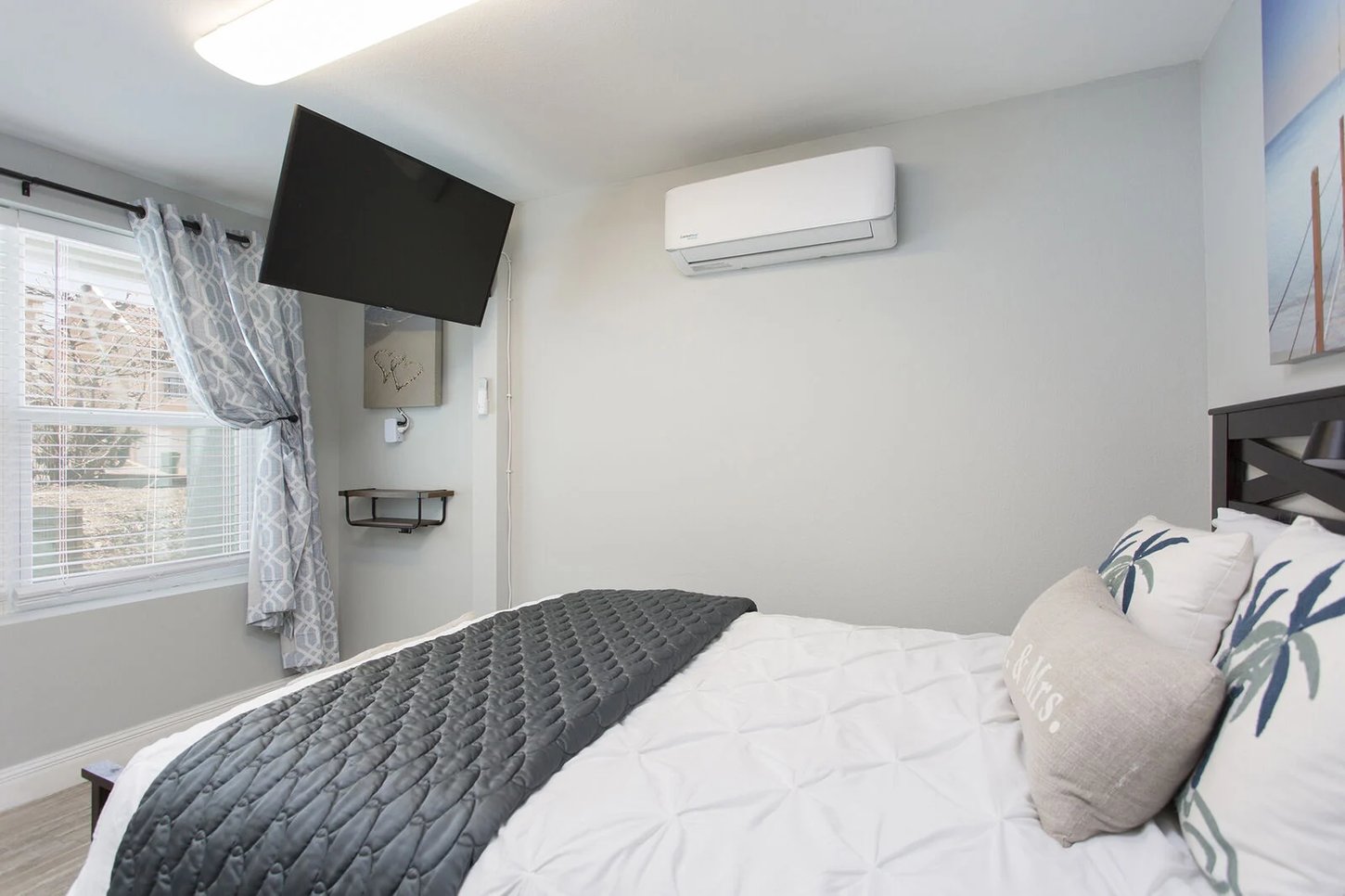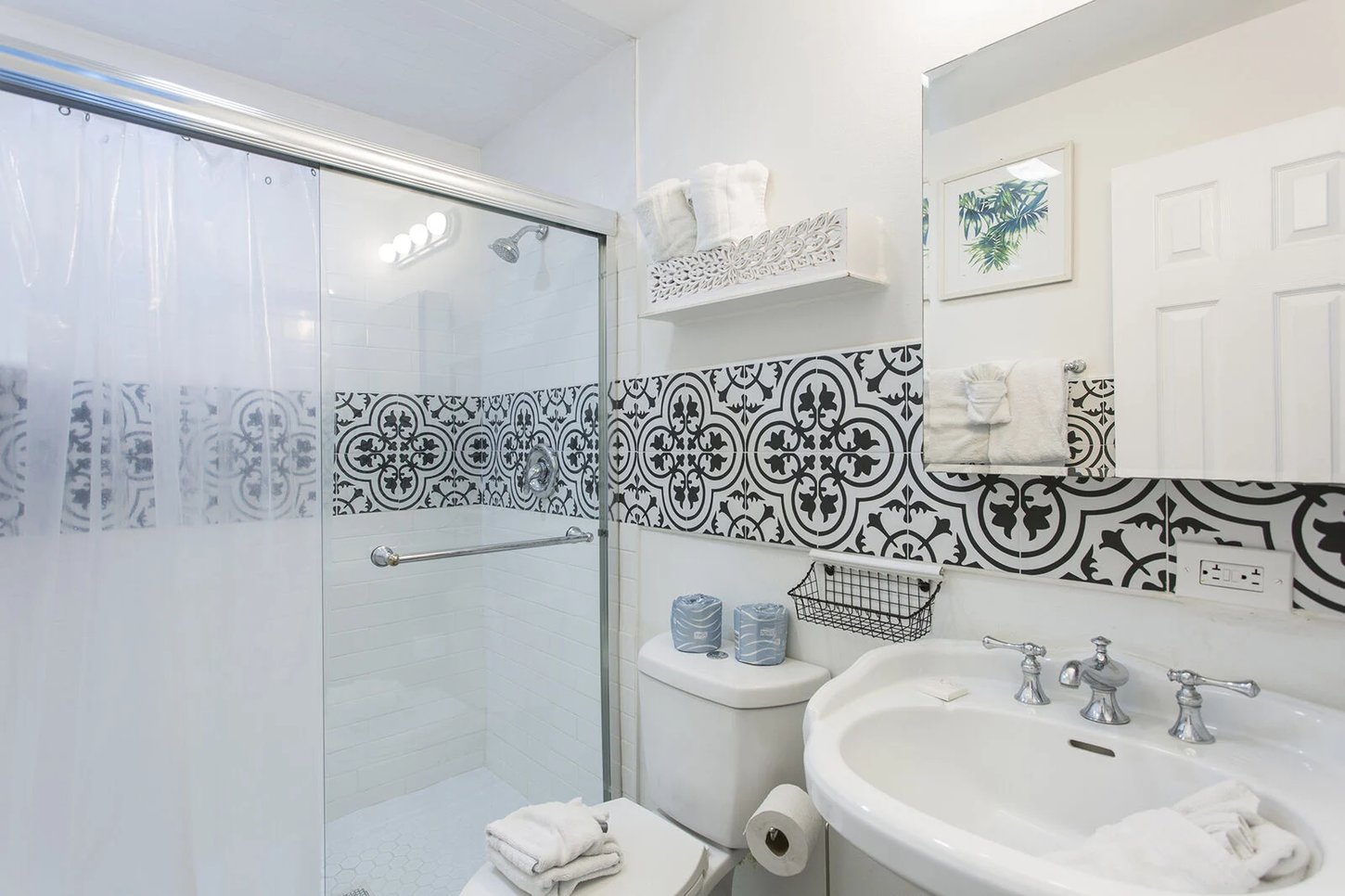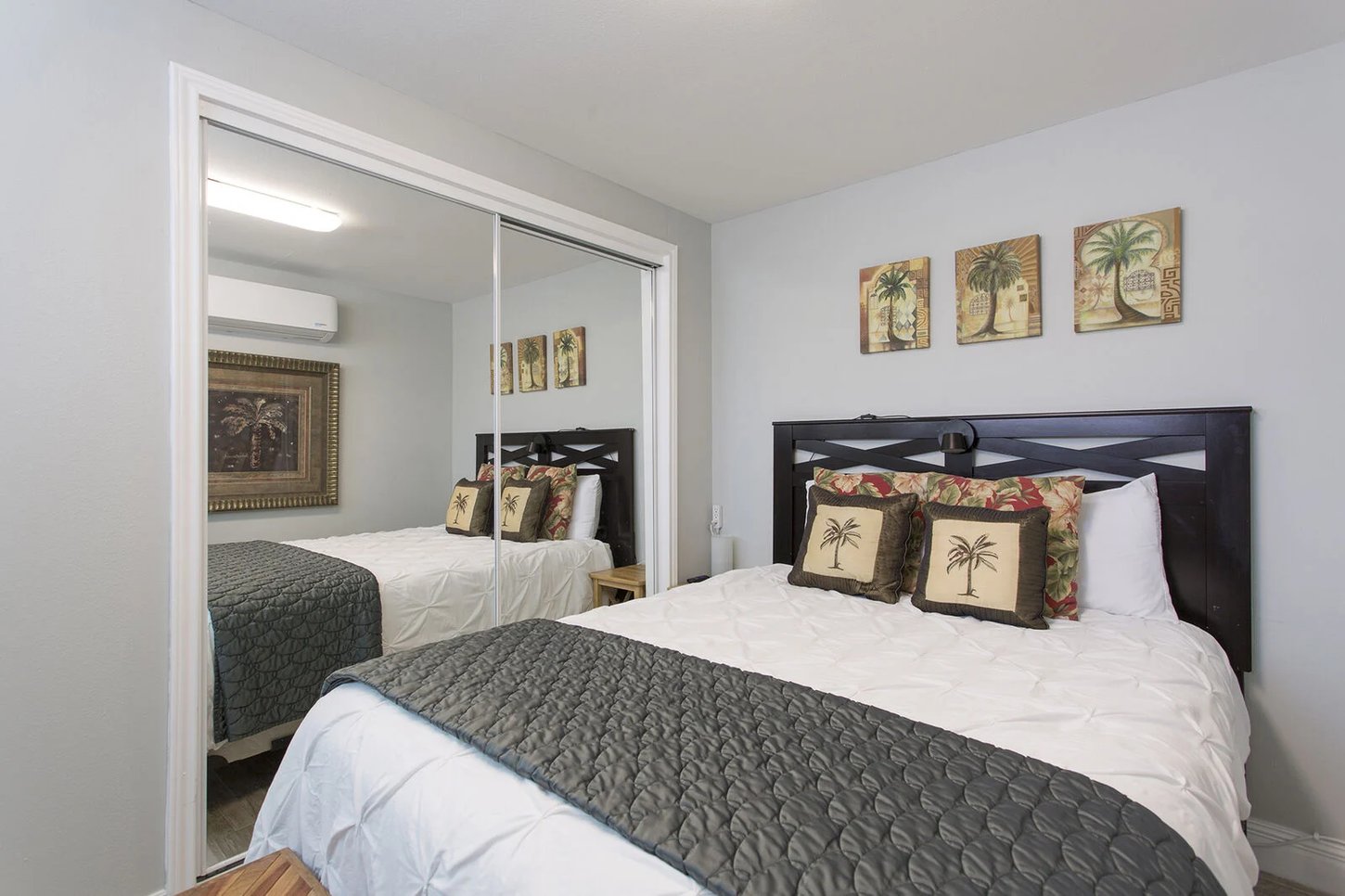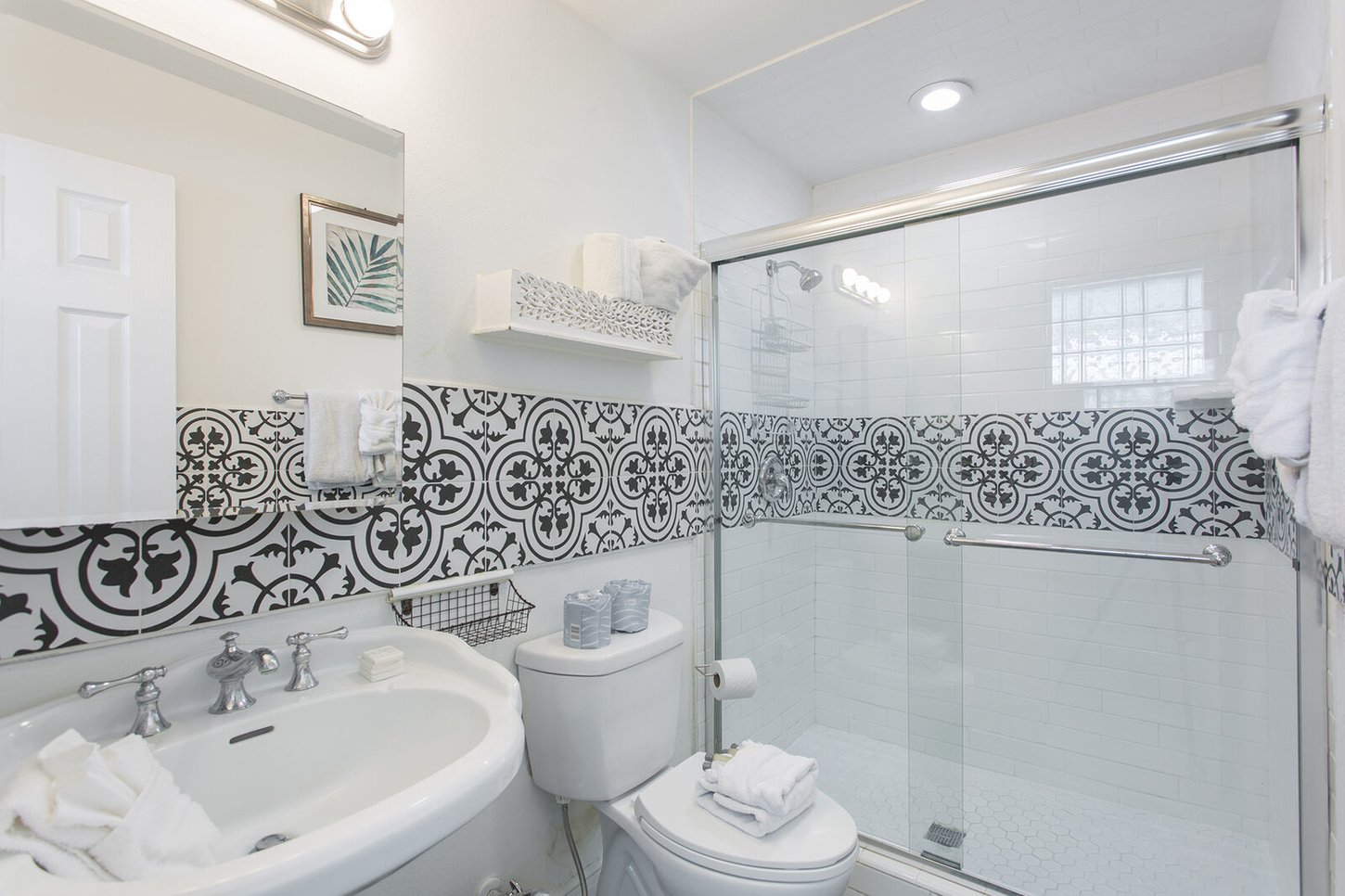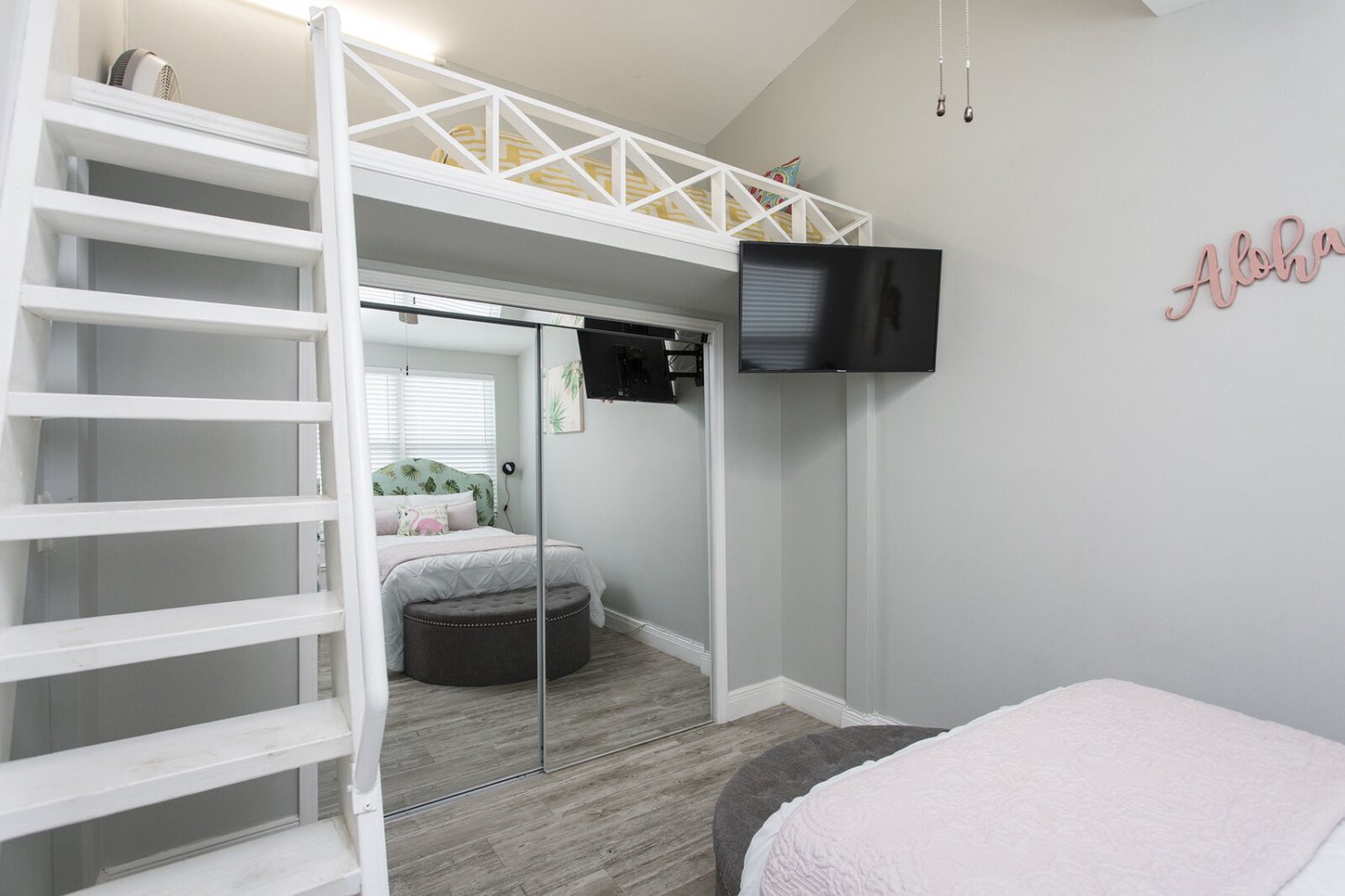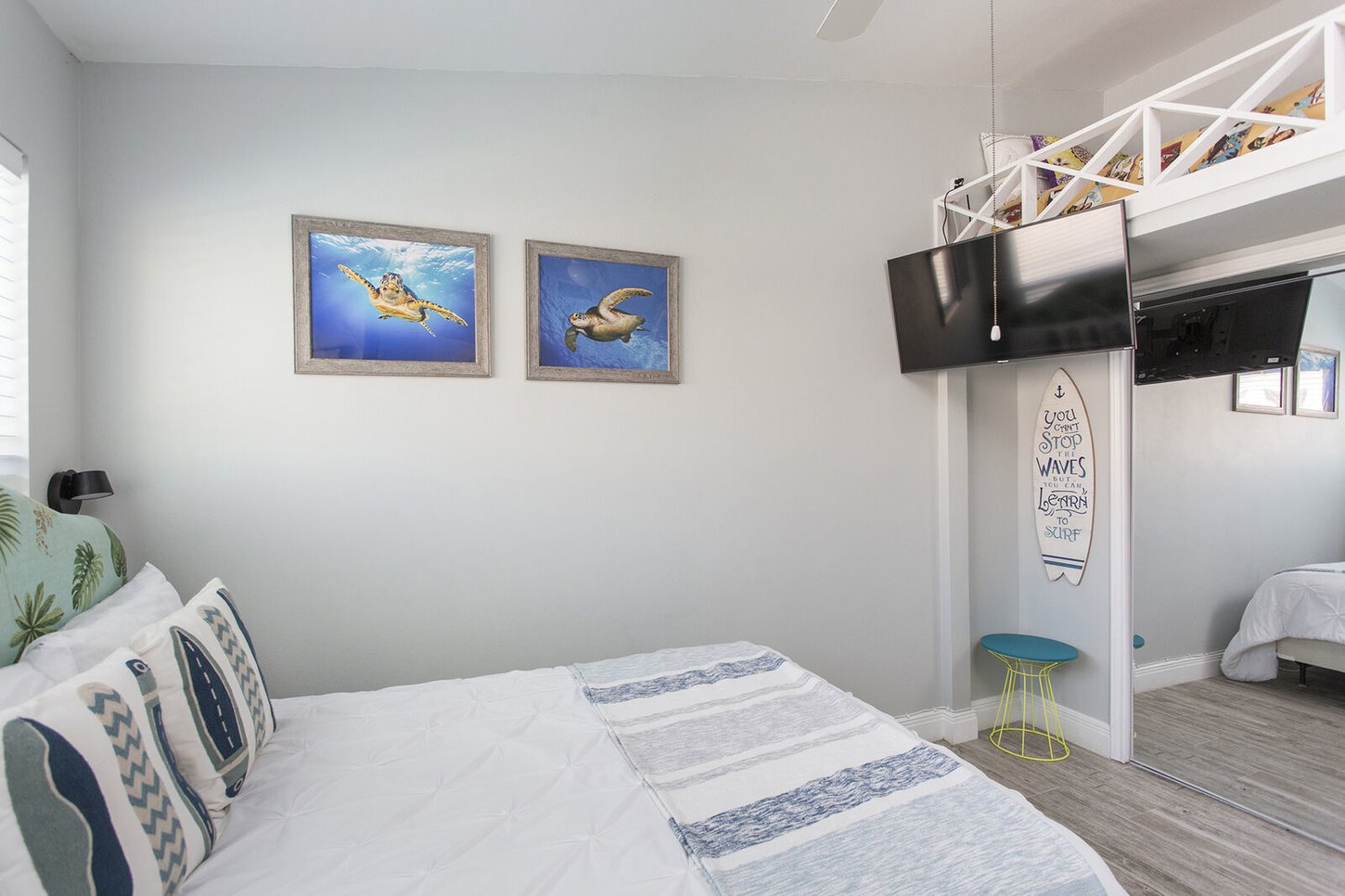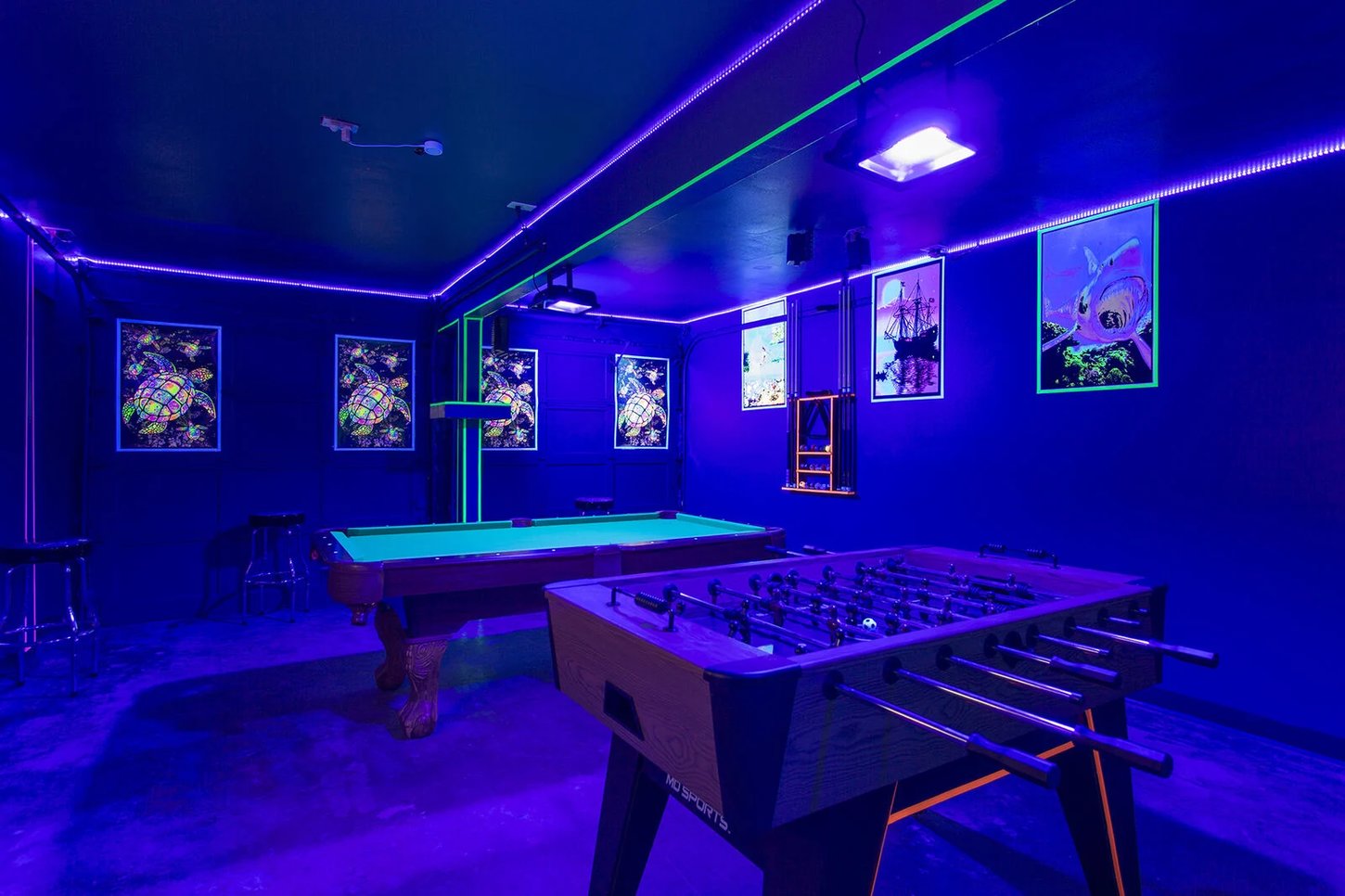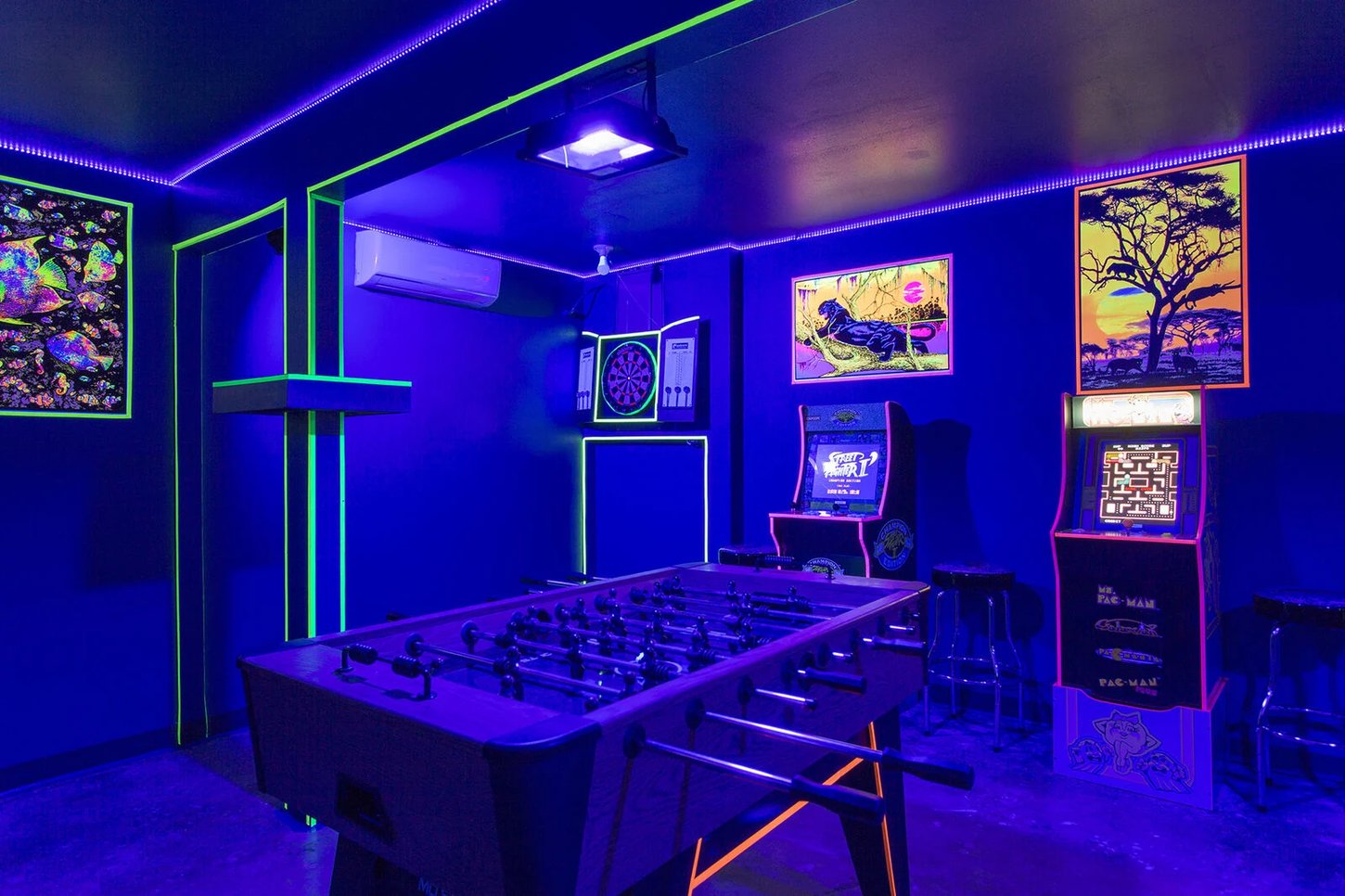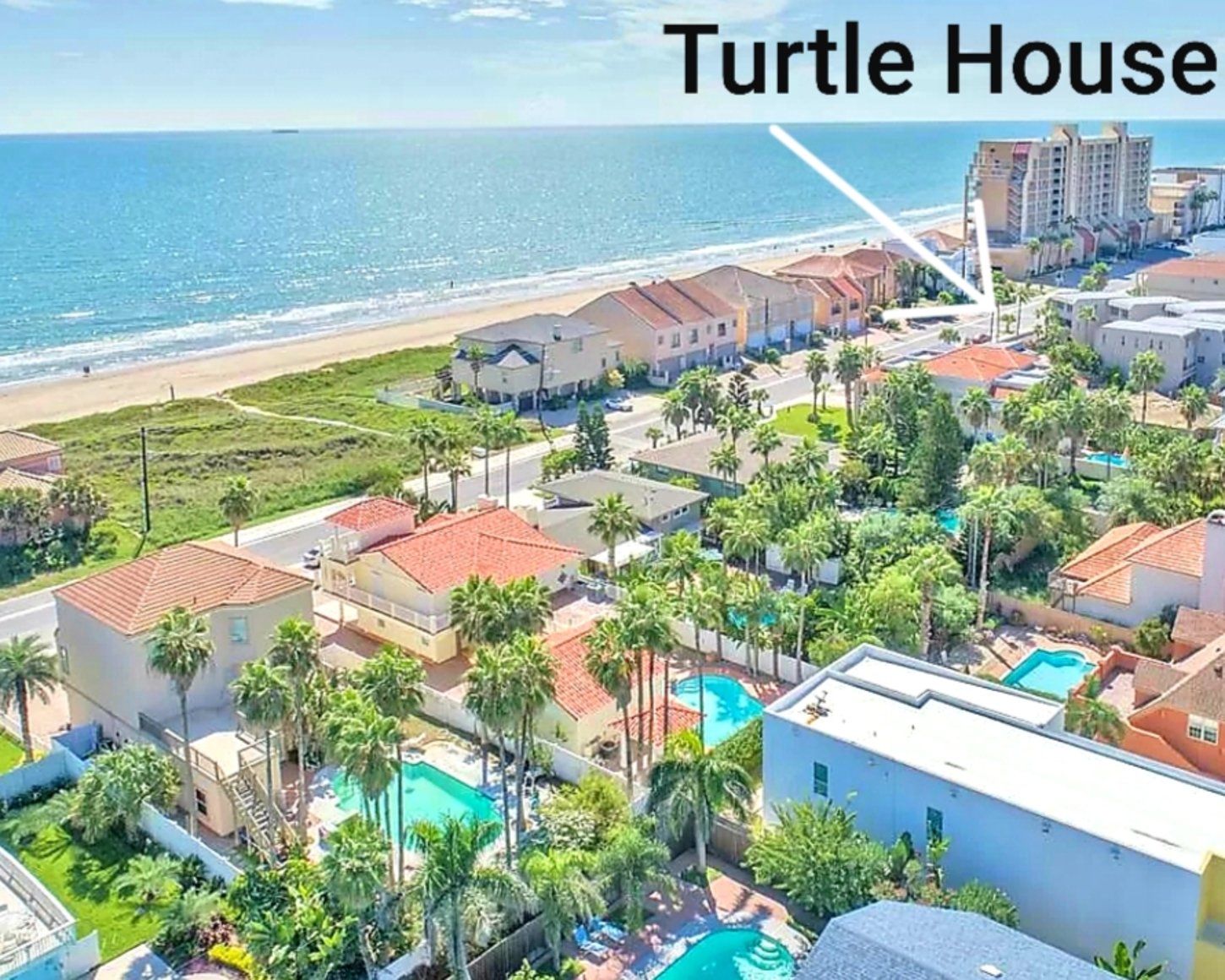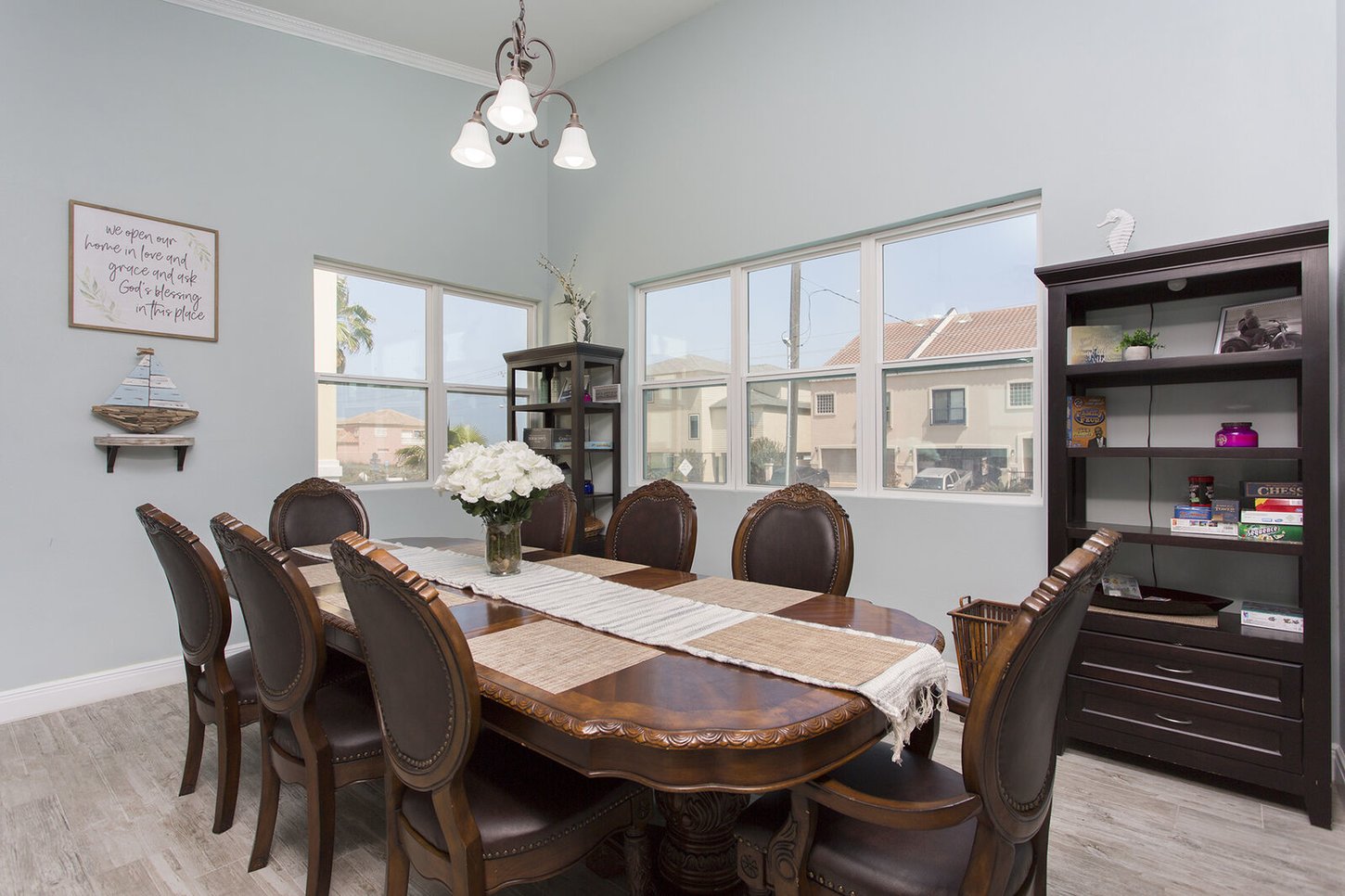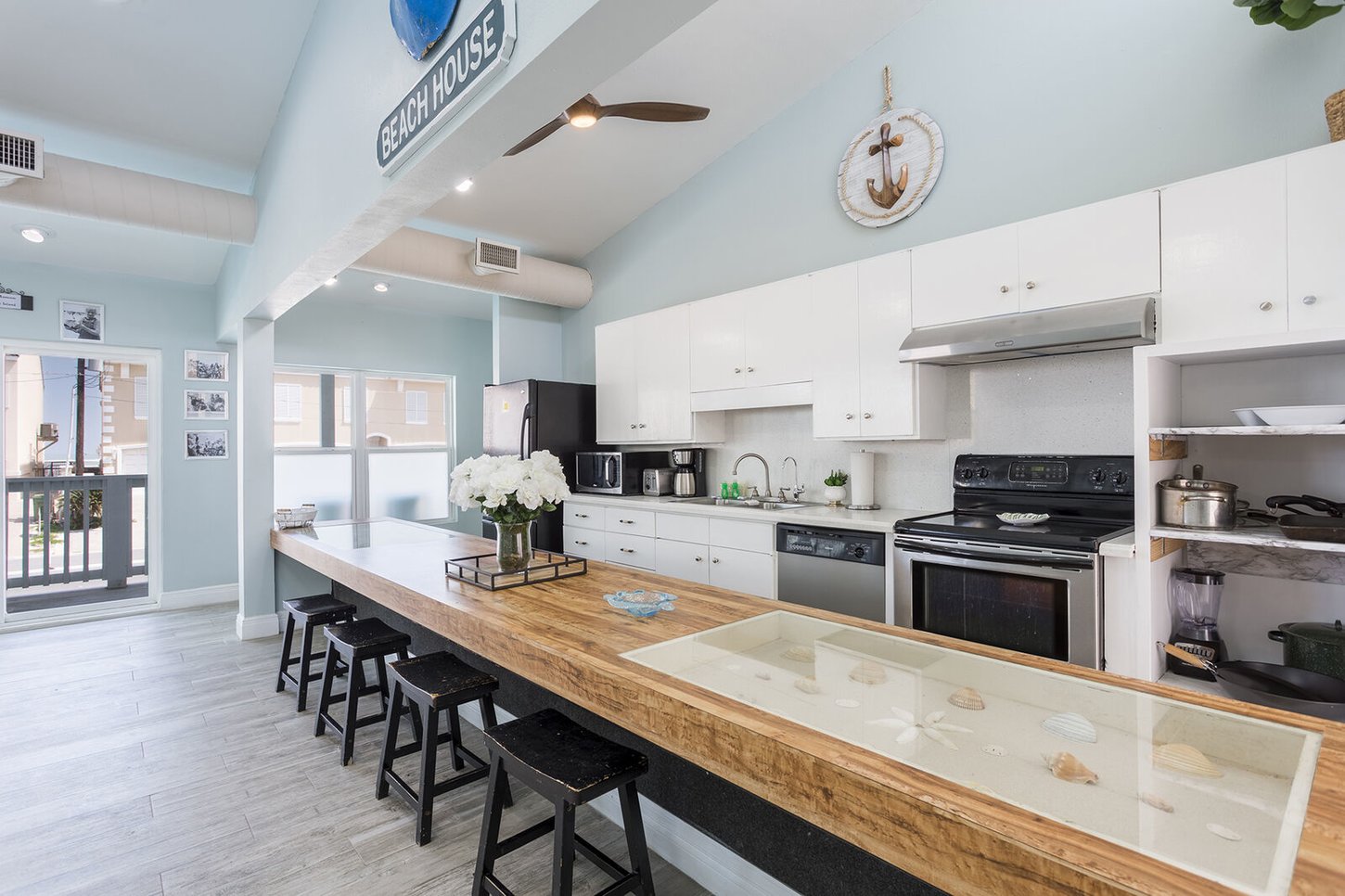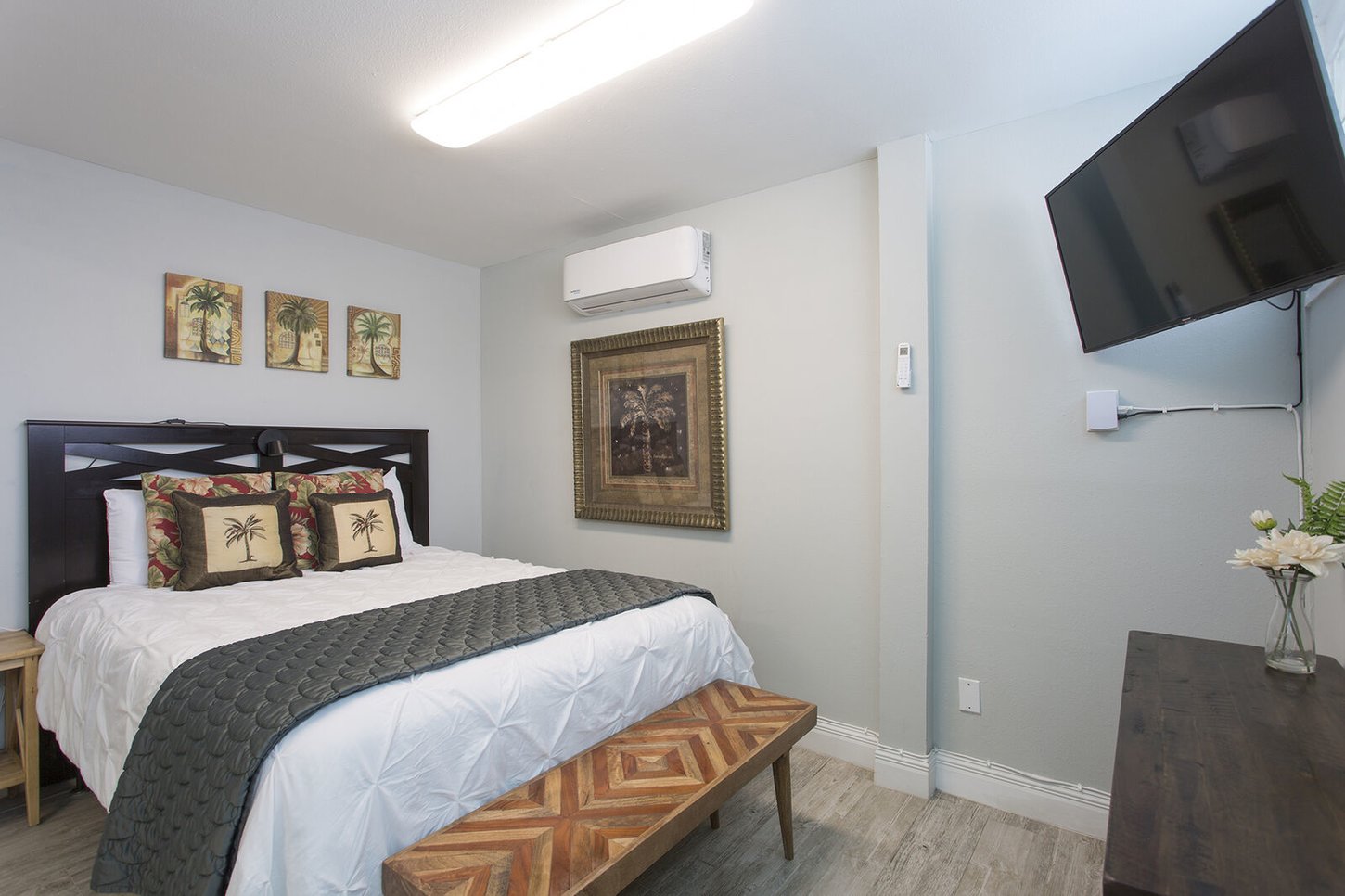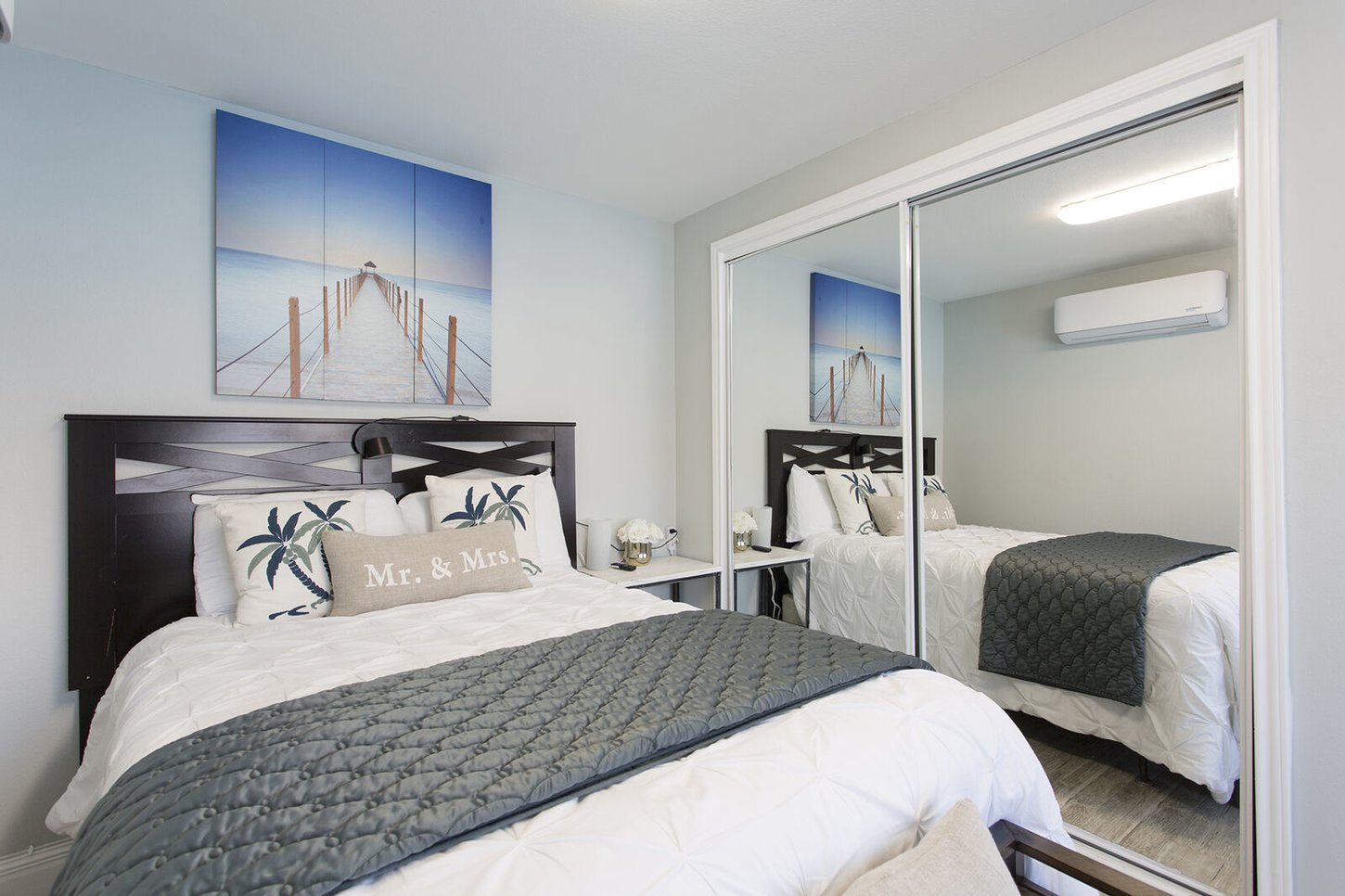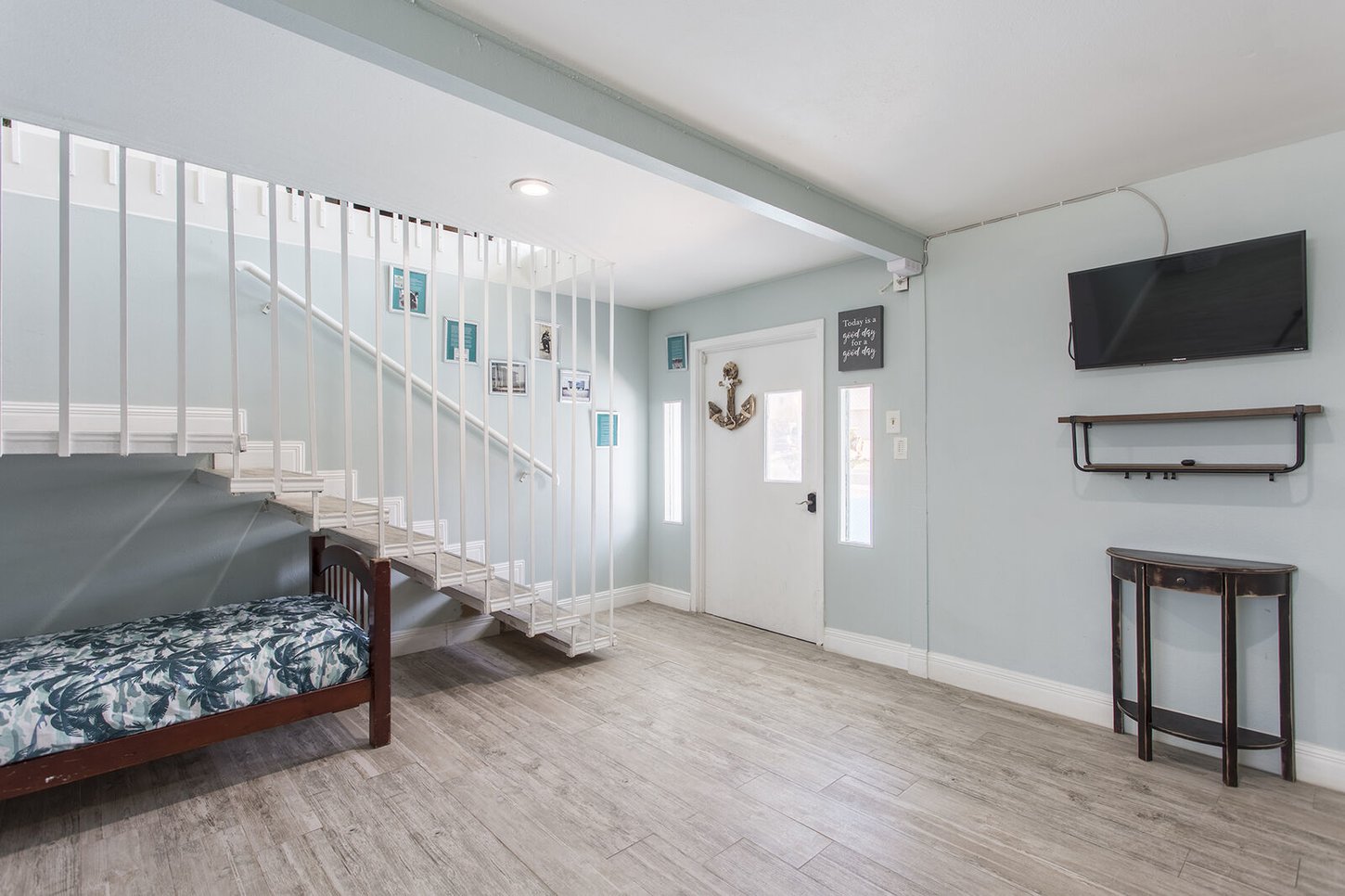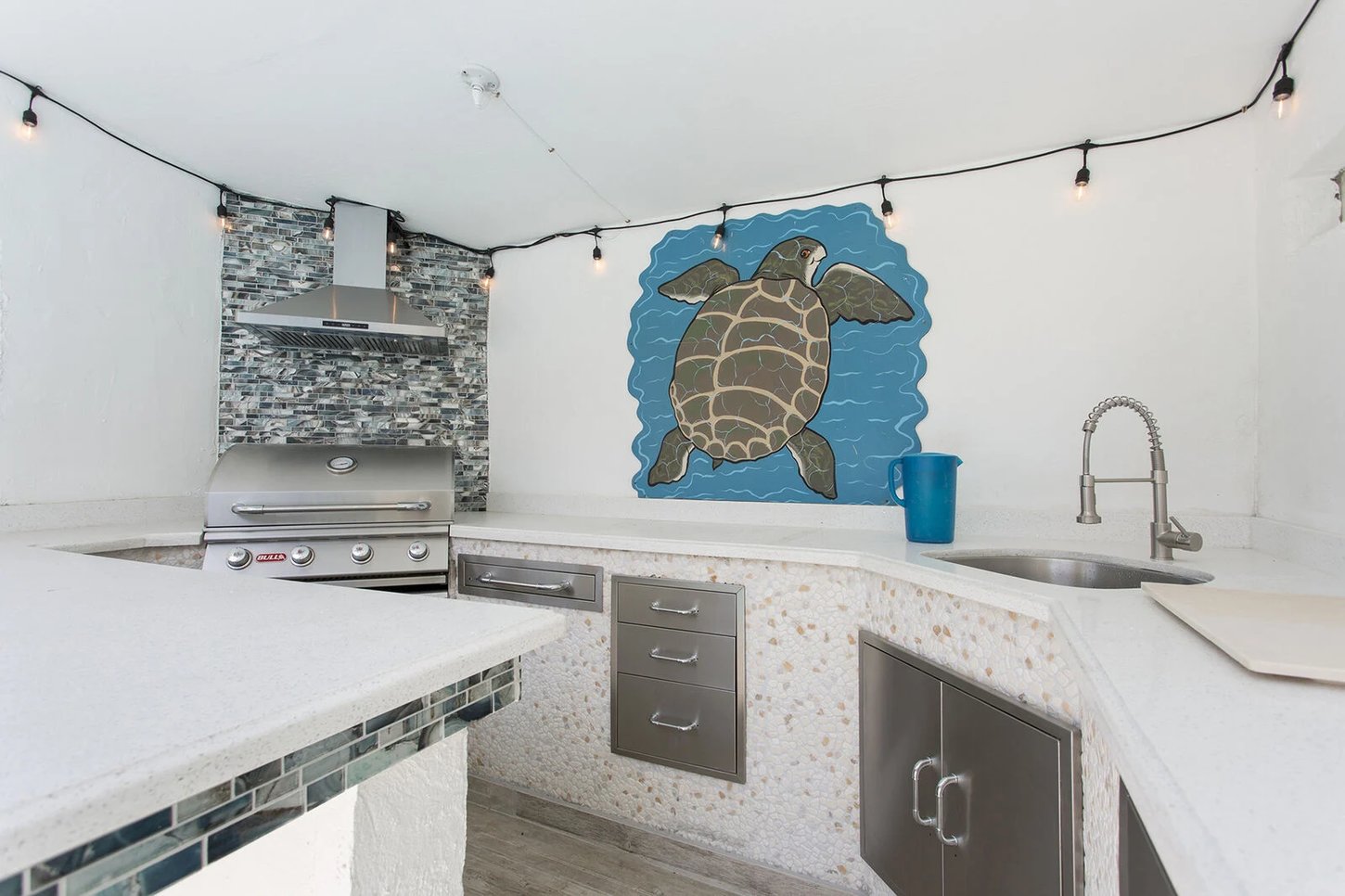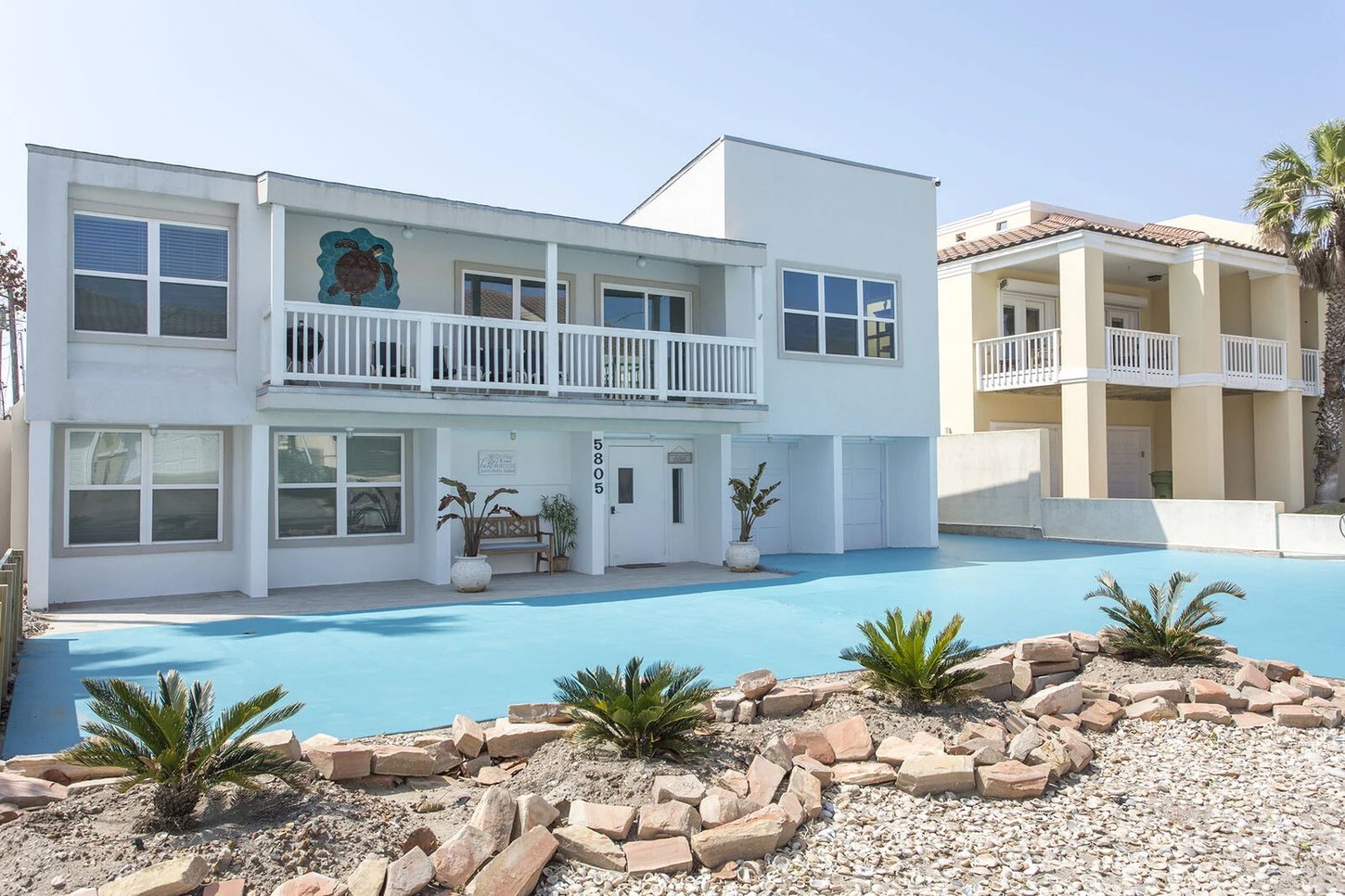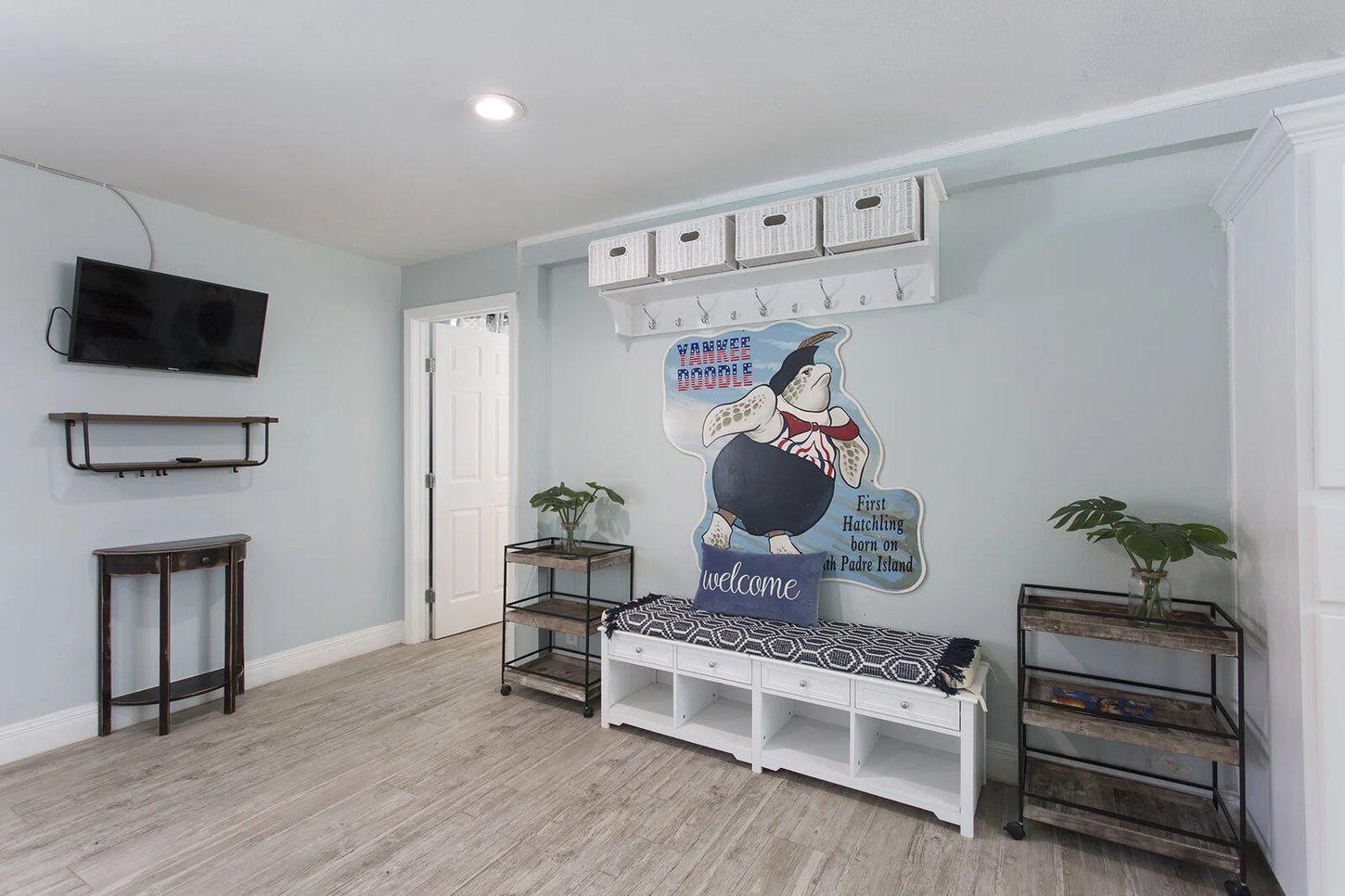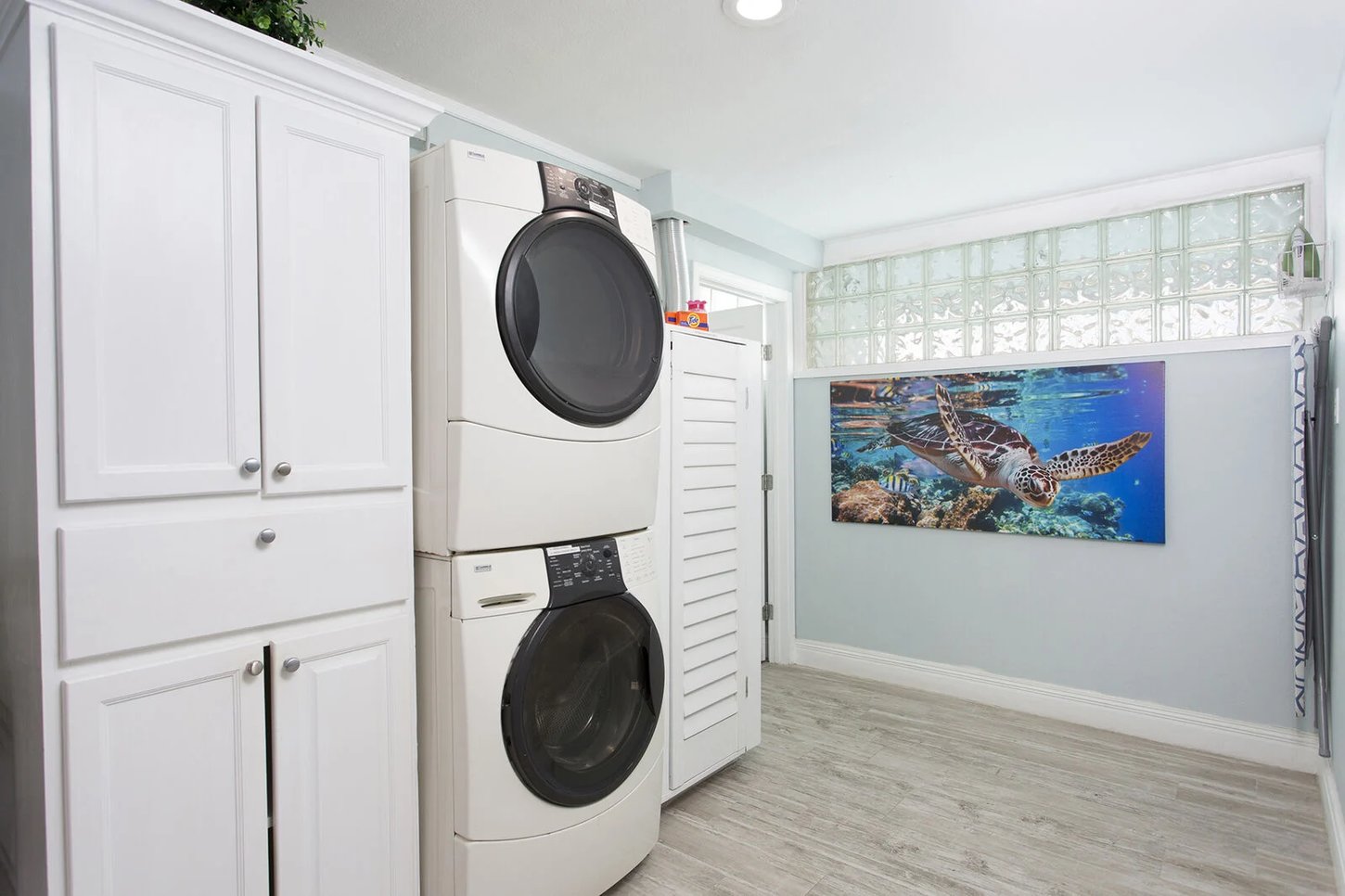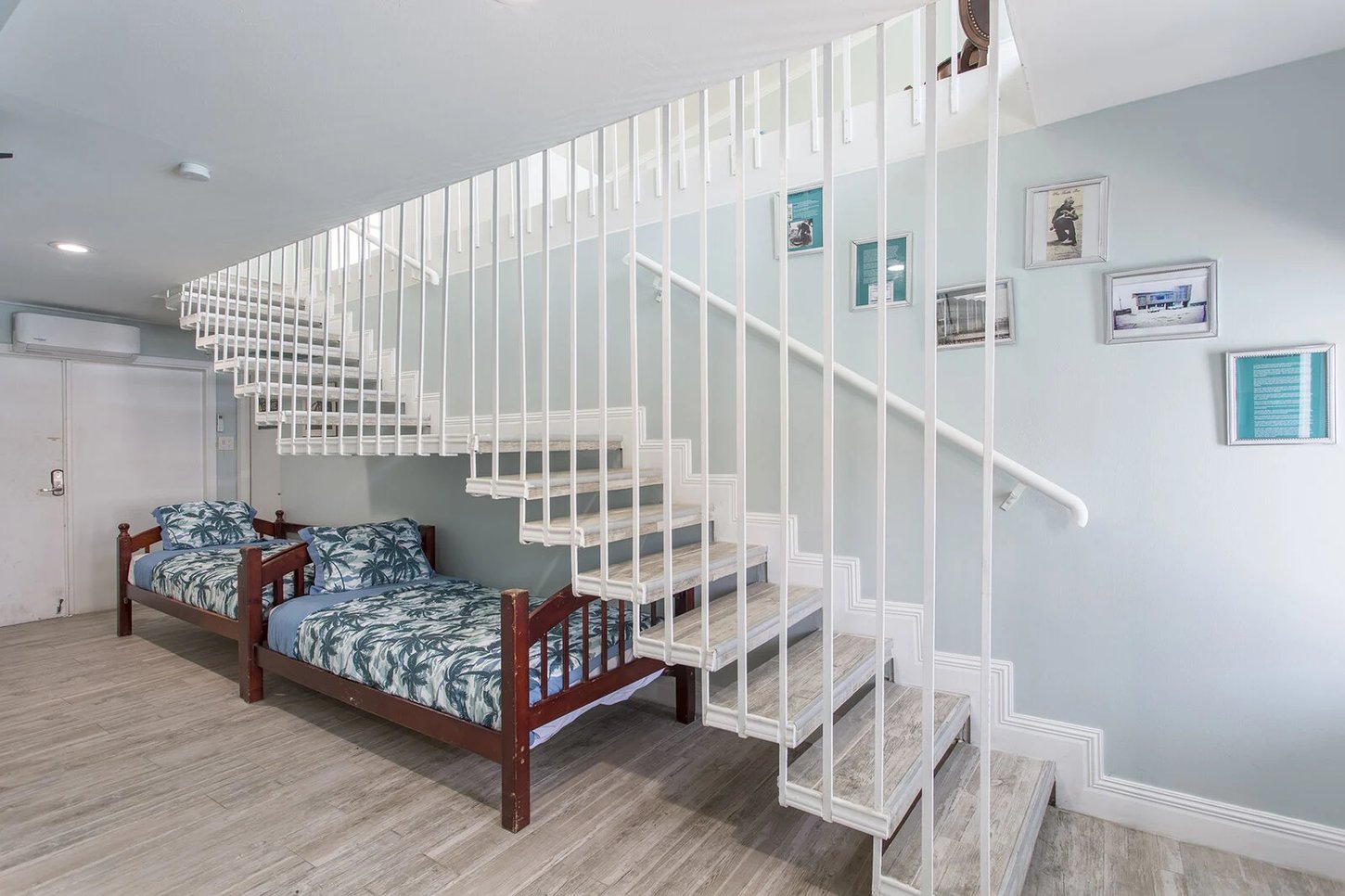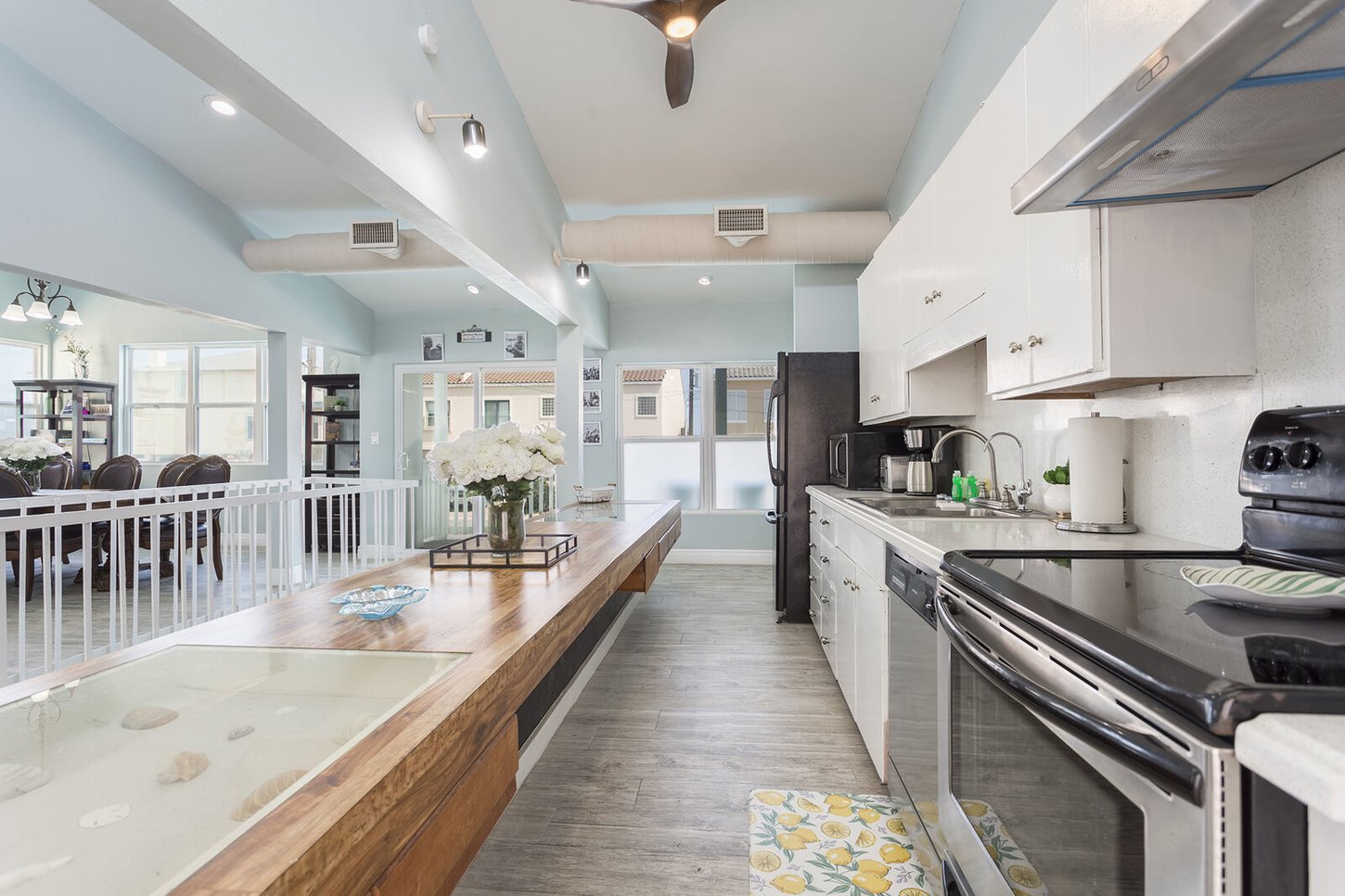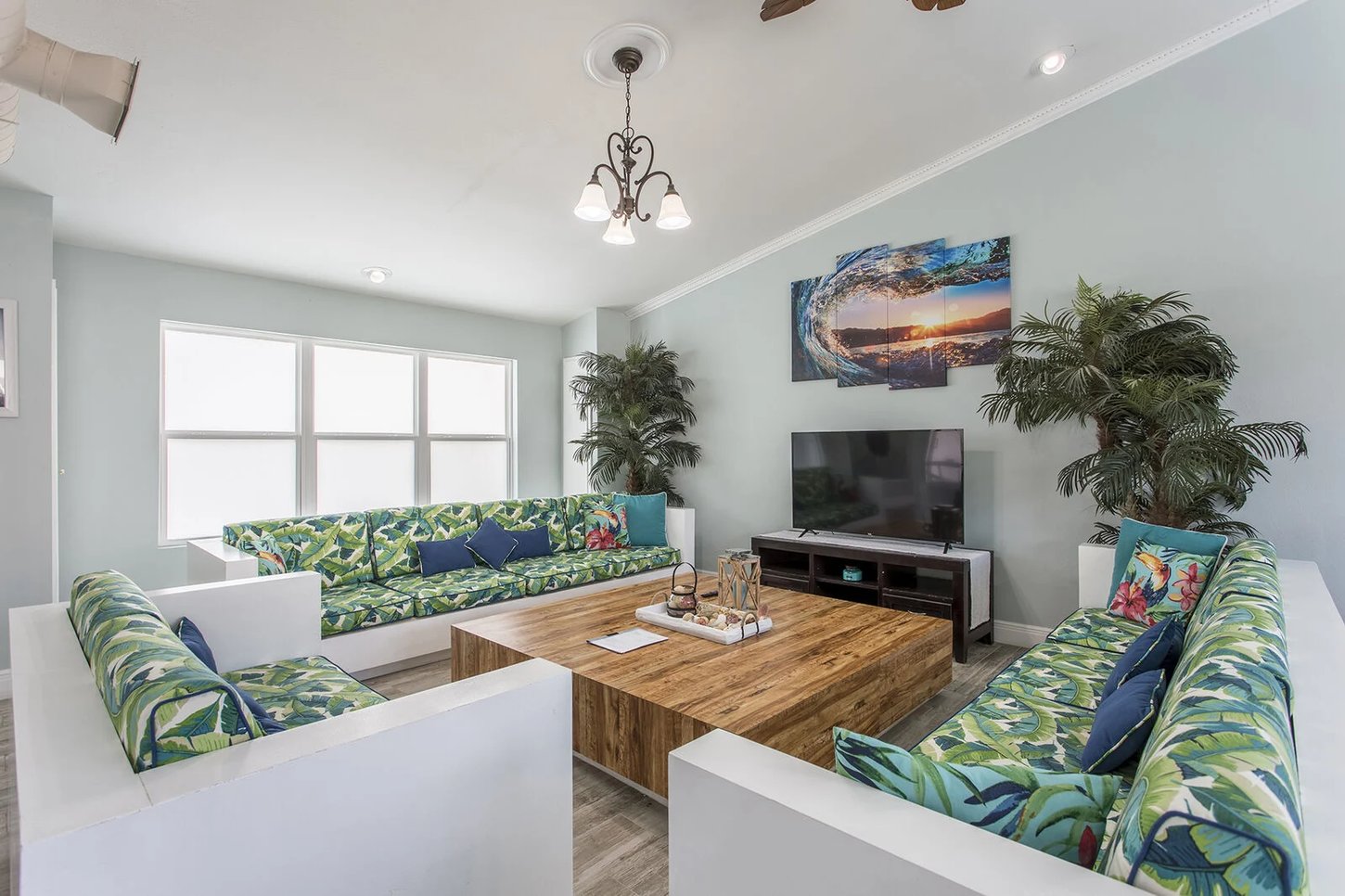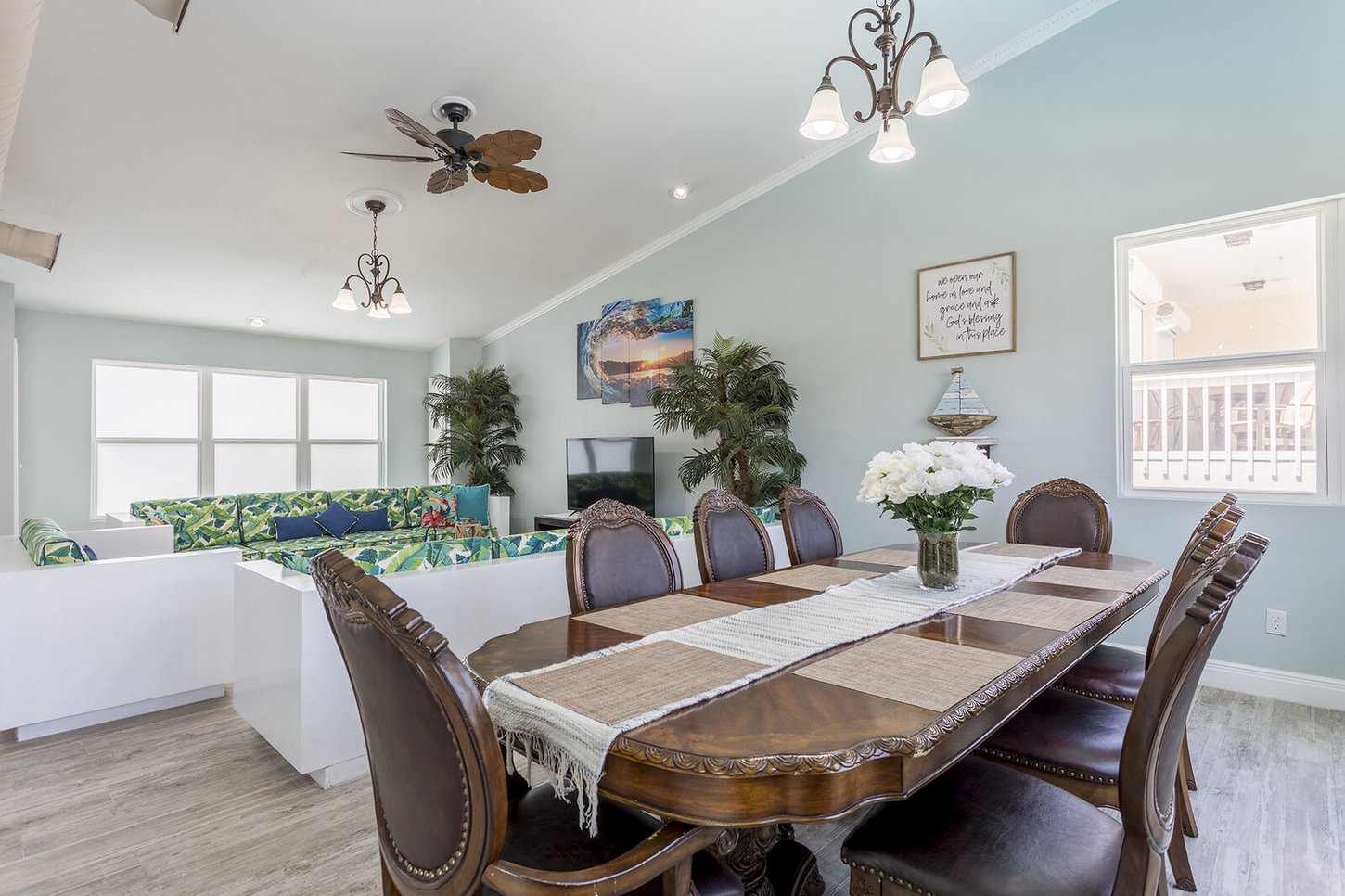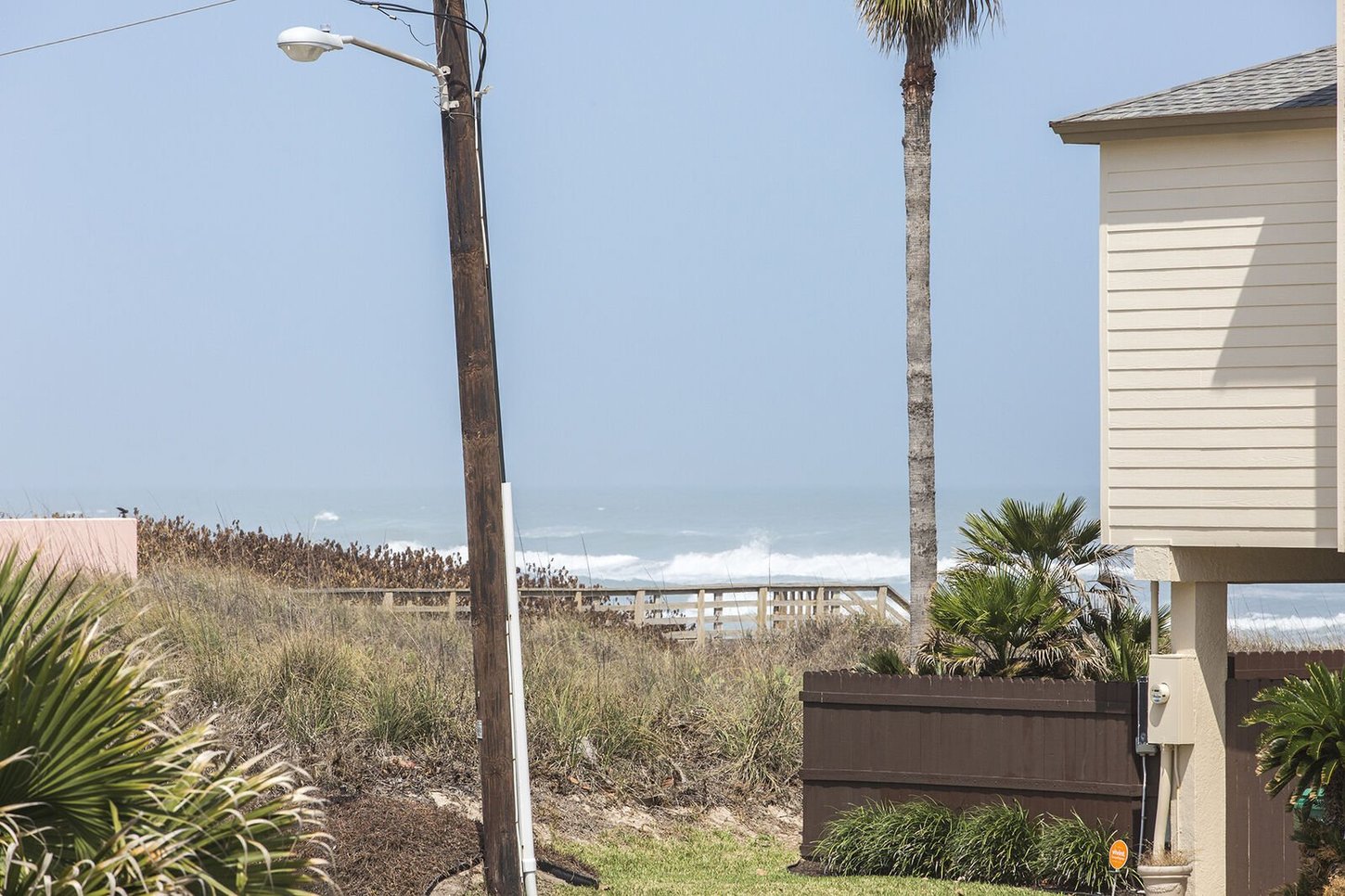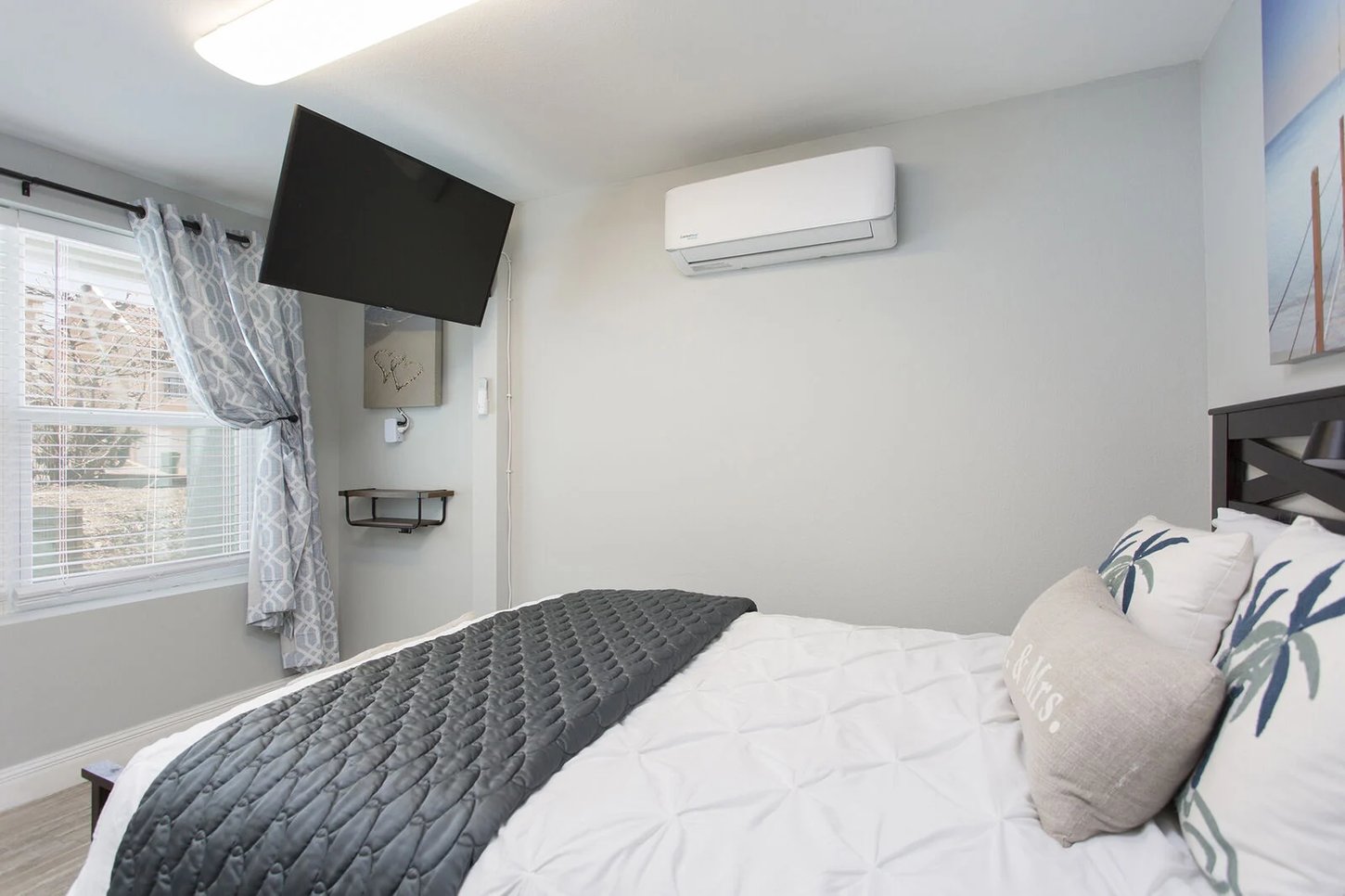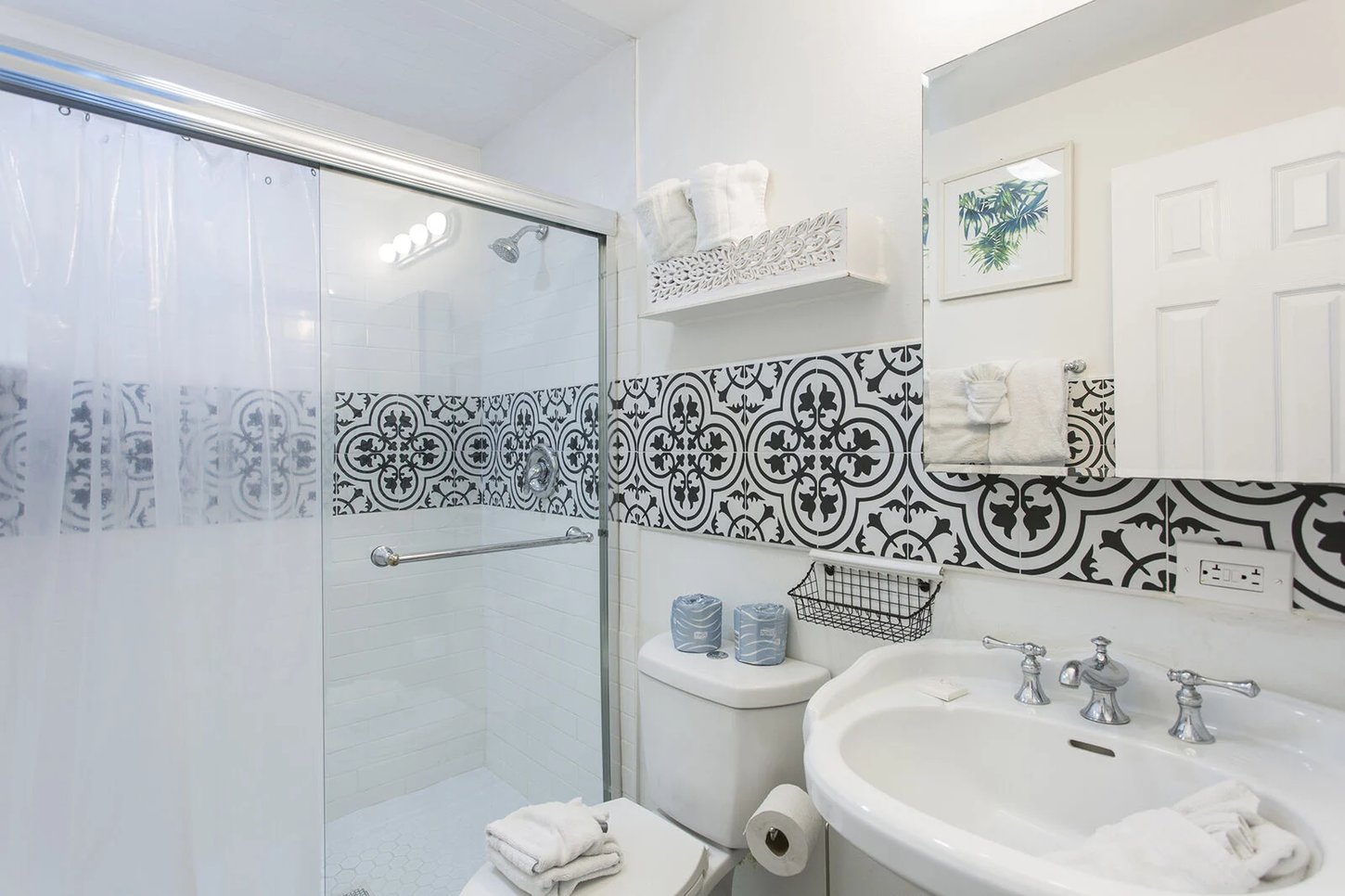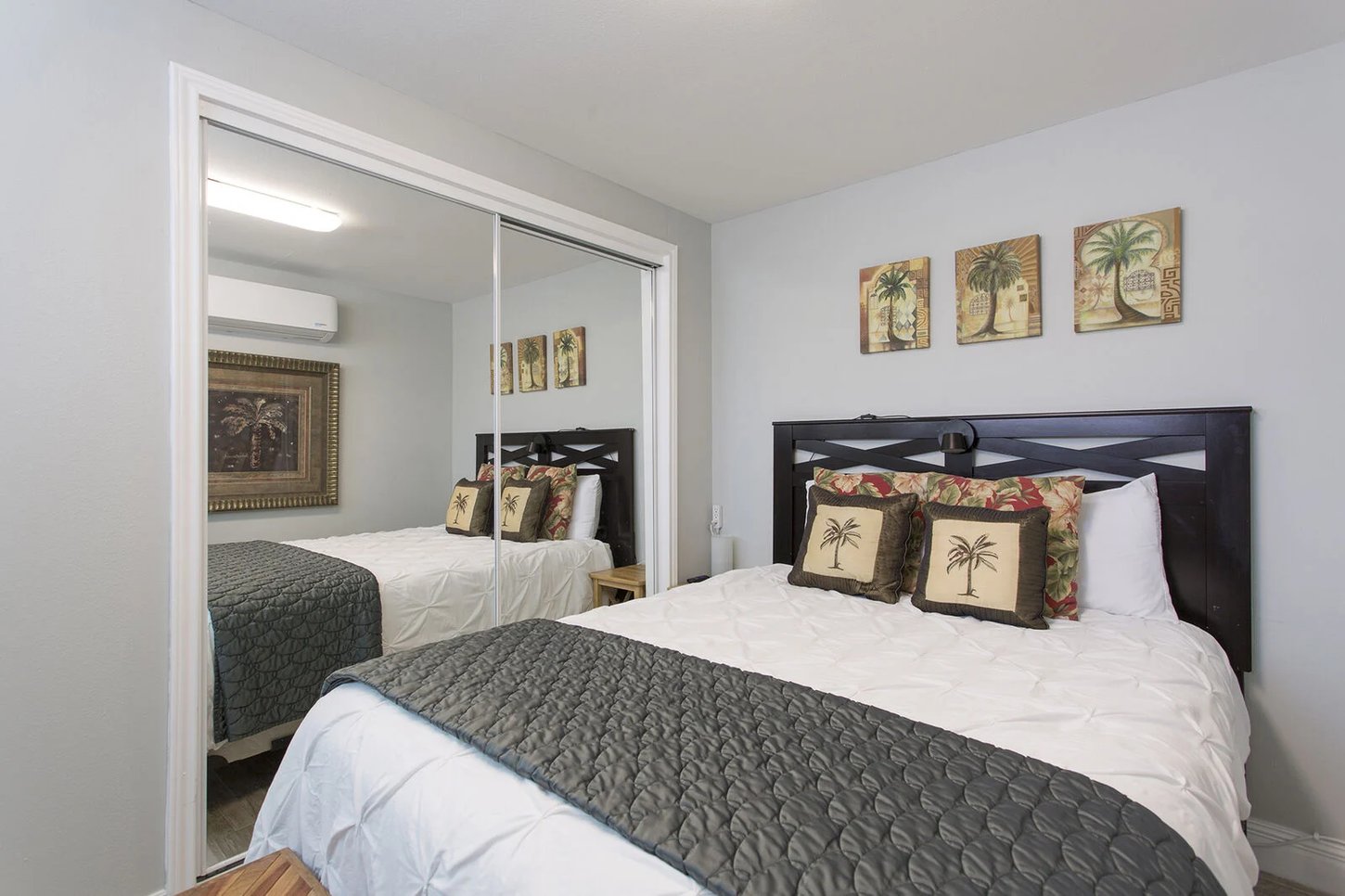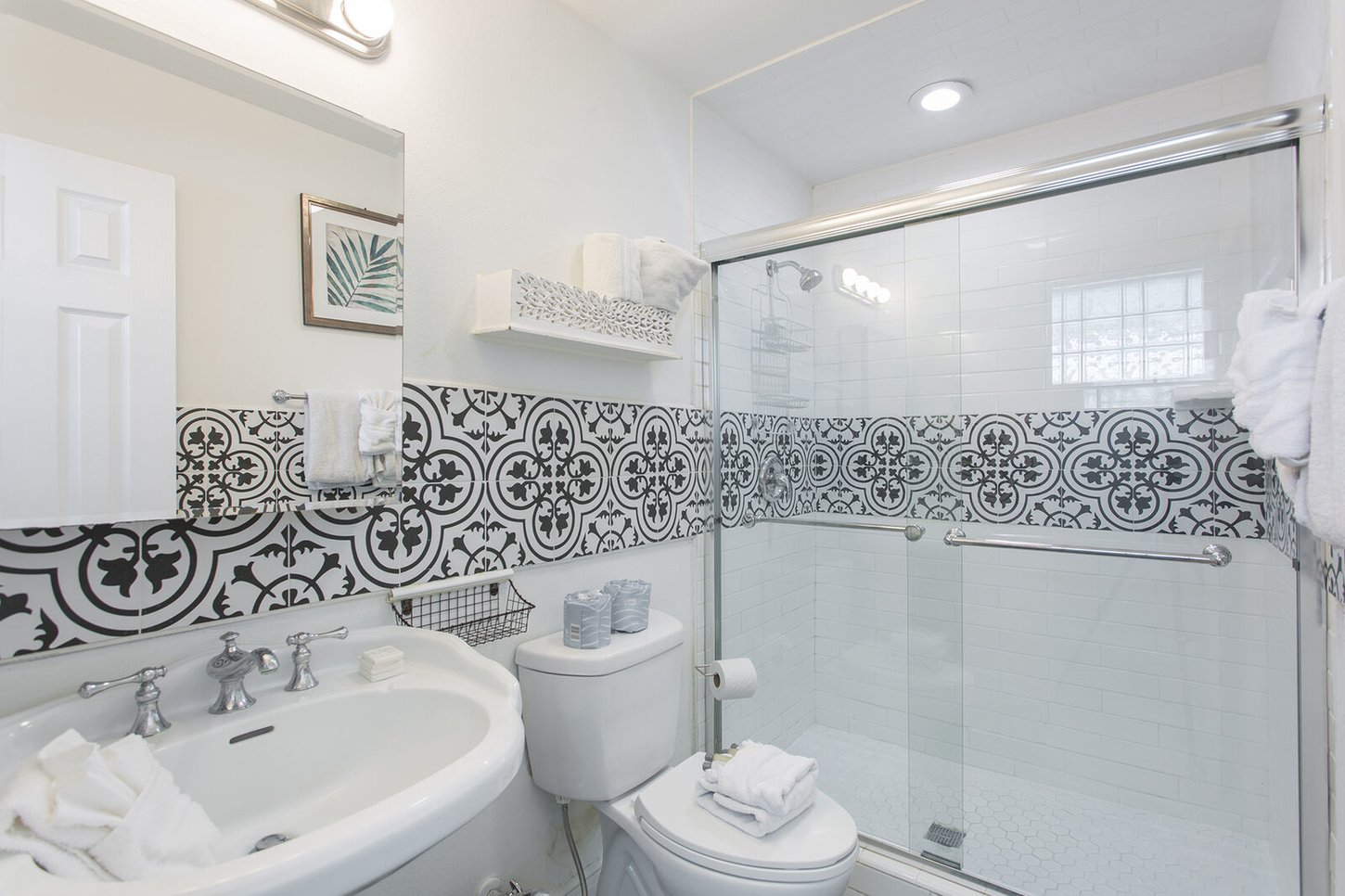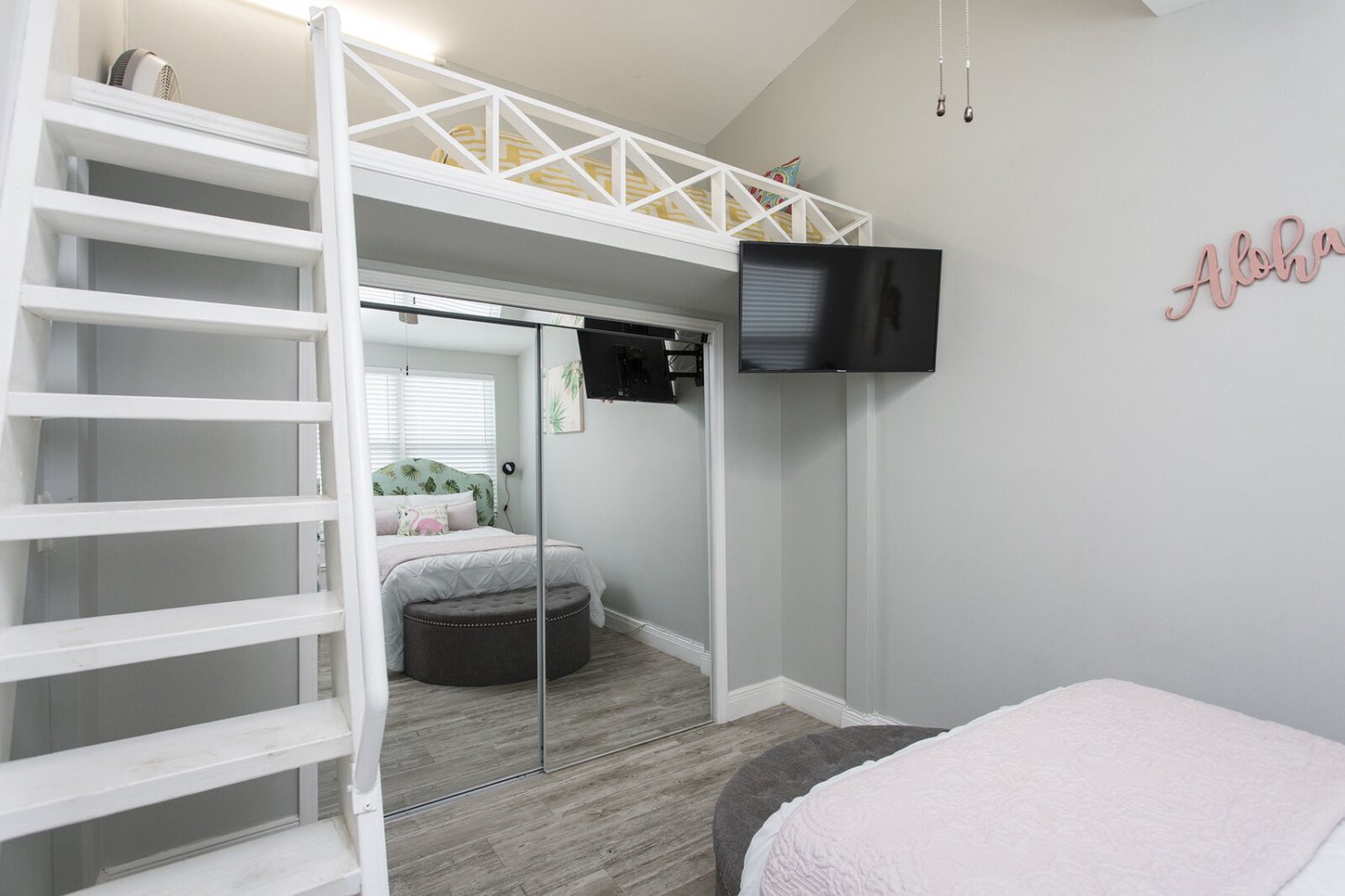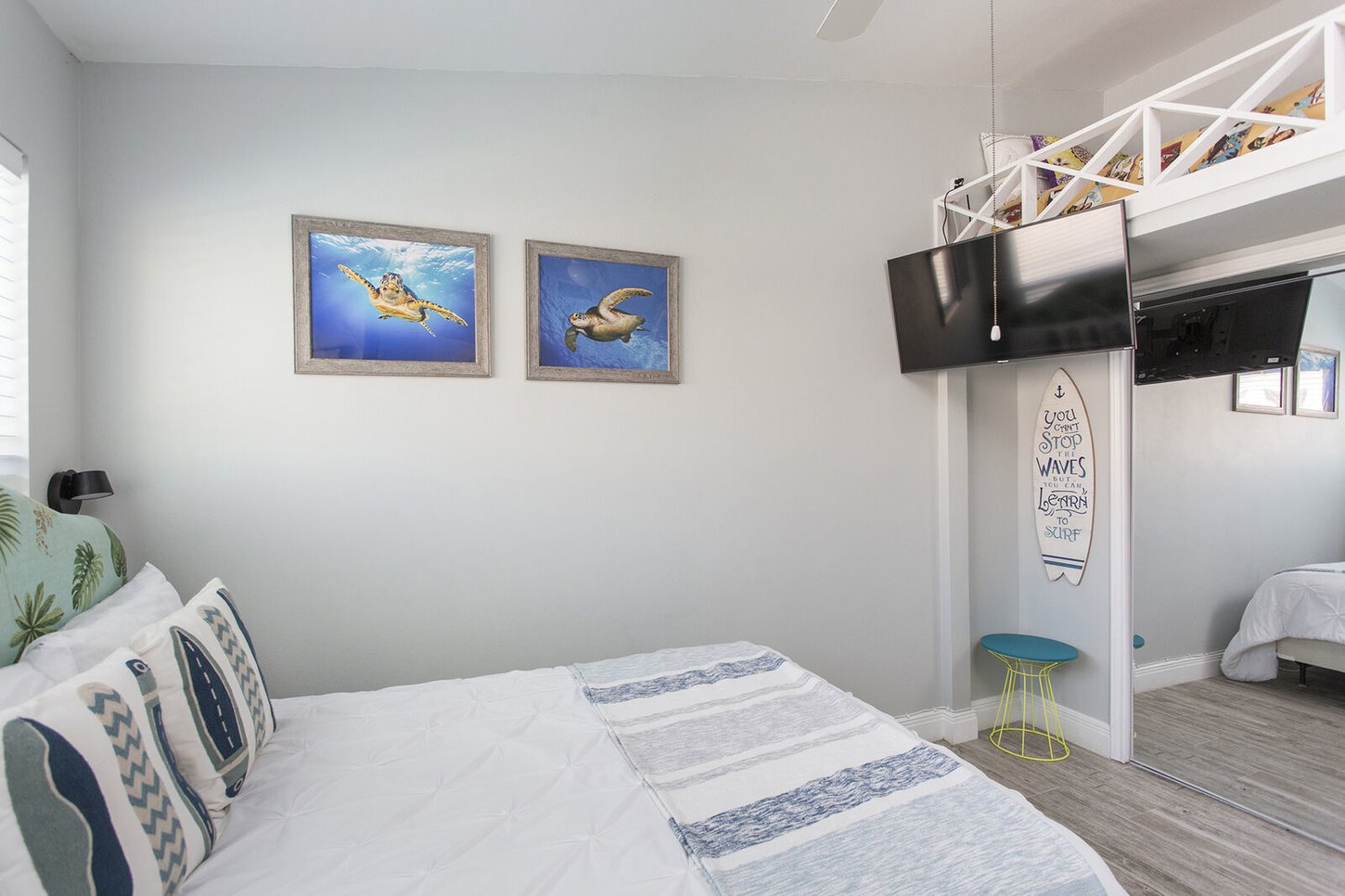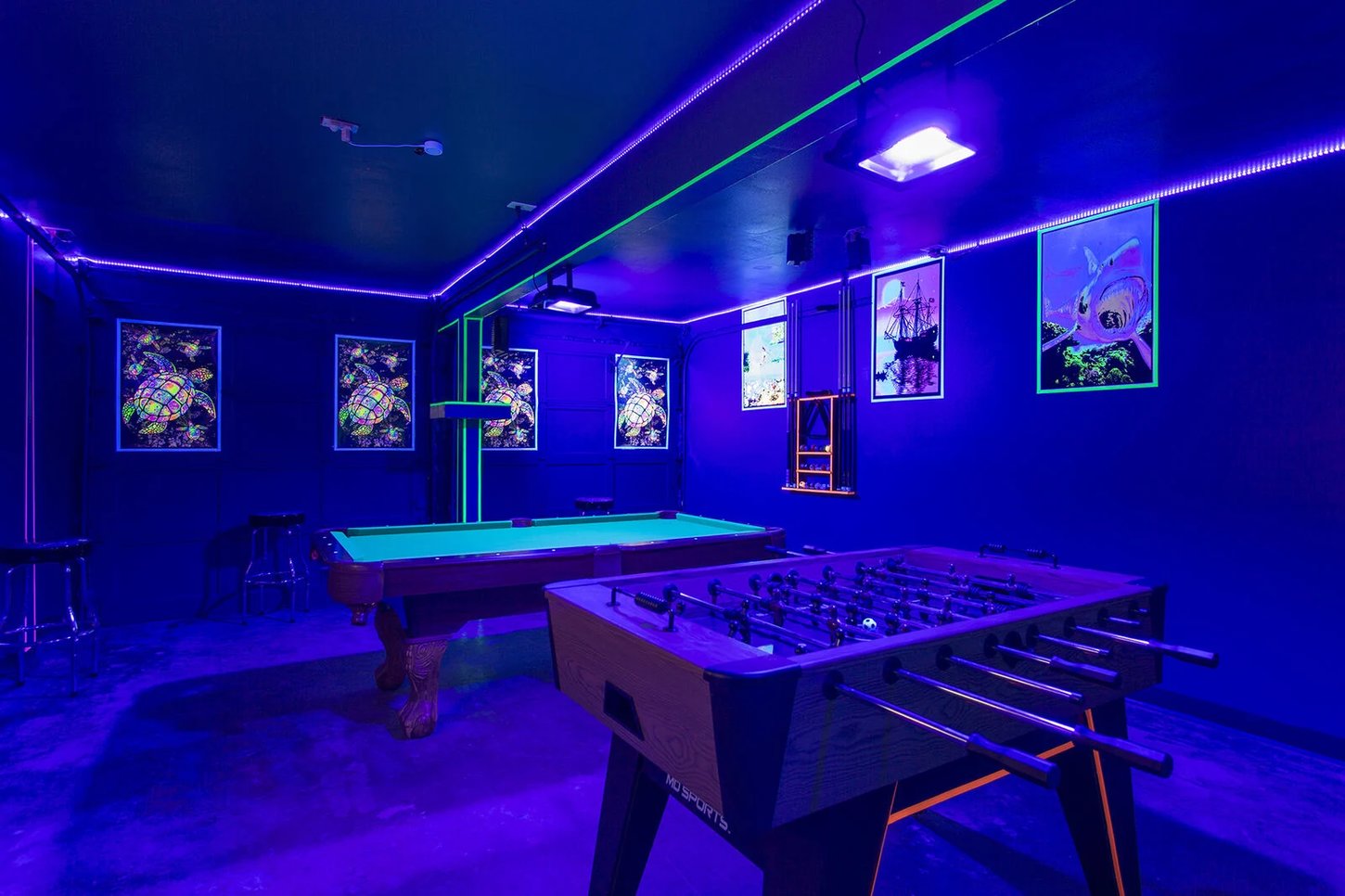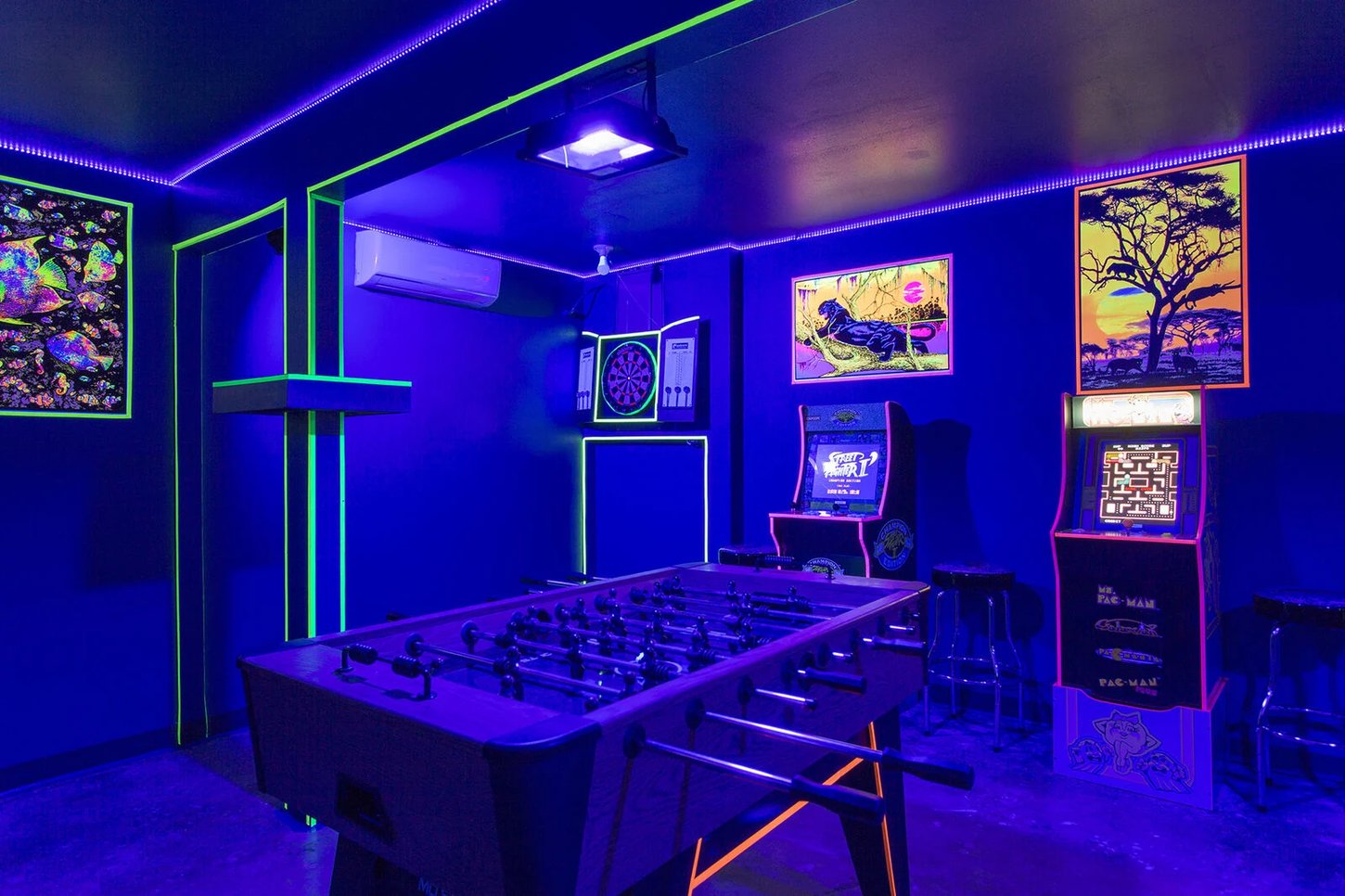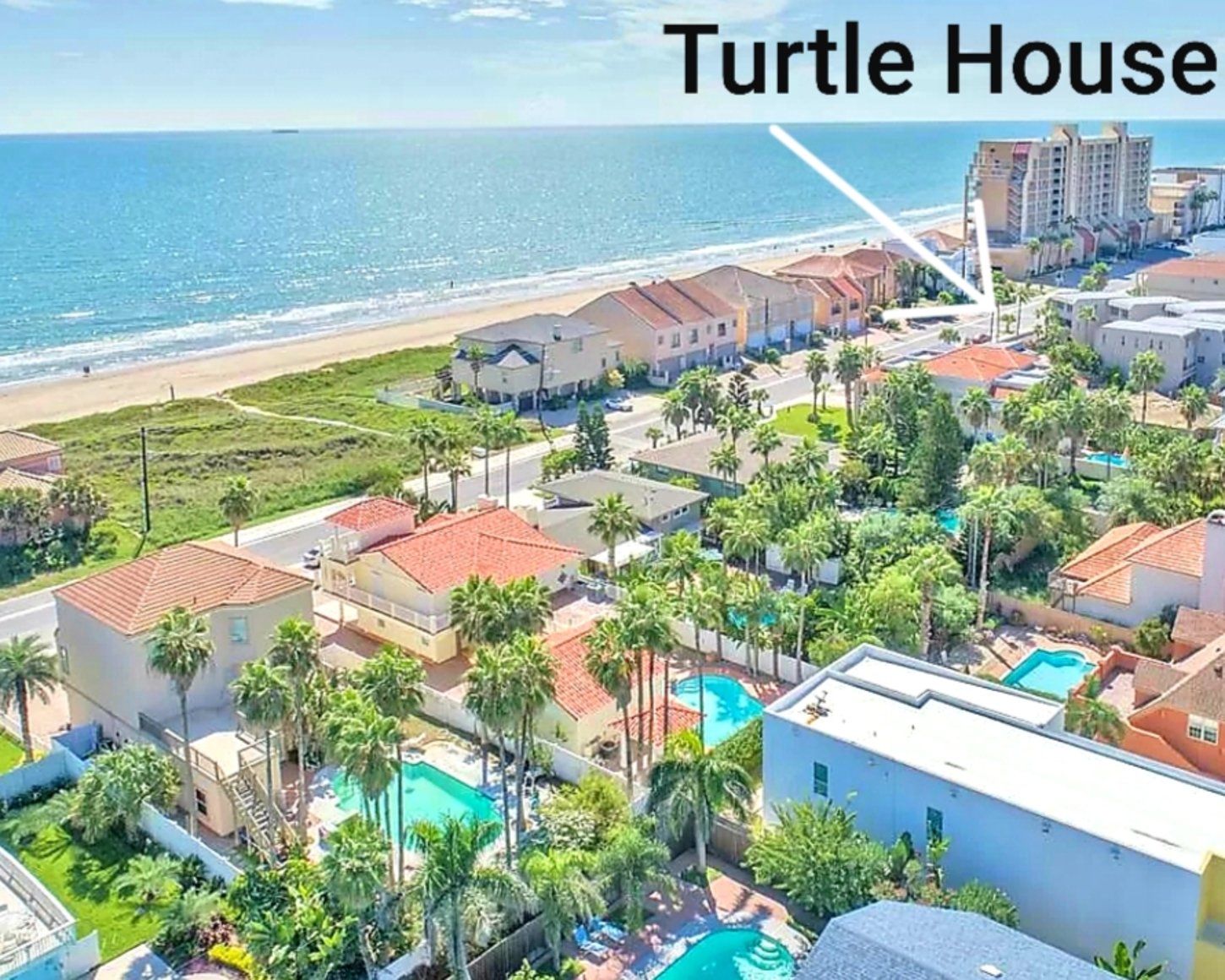 ---
---
Description
PERMIT #2020-760531 STANDARD OCCUPANCY (Sleeps): 12 guests (includes infants or children) MAXIMUM OCCUPANCY: 12 guests (includes infants or children) VEHICLE MAXIMUM: 4 vehicles (includes golf carts, boat trailers, or any other recreational vehicles) PETS ARE NOT ALLOWED. WRISTBANDS ARE REQUIRED FOR ALL GUESTS DURING MARCH & HOLY/EASTER WEEK.NEWLY UPDATED IN SPRING 2021! Brand new NEON GAME ROOM, OUTDOOR KITCHEN, FIRE PIT AND VOLLEYBALL AREA! If you are looking for a one of a kind vacation rental property on South Padre Island, look no further! The newly added neon game room is fitted with electric decor, a pool table, foosball table, dart board and ARCADE GAMES! The property also features a newly renovated exterior providing you and y...
Read More
---
Amenities
Balcony
Deck / Patio
Fire Pit
Foosball
Game Room
Games
Pool Table
Satellite / Cable
TV
Basic Soaps
Bed Linens Provided
Iron & Board
Toilet Paper
Washing Machine
Wireless Internet
Internet
Living Room
Paper Towels
Safe
Shampoo
Blender
Coffee Maker
Grill
Kitchen
Microwave
Oven
Refrigerator
Stove
Toaster
---
Location Info
South Padre Island, TXBeach access is just a few steps from your front door!
---
Rates
Nightly rates range from $349.00 to $749.00
---
---
Policies
Check-In Time :
Flexible
Check-Out Time :
Flexible
---
General Policies
House Rules
Terms & Conditions
Cancellation Policy
---
Reviews
---
- 08/31/2022 -
Gem in SPI
"This place is a true gem, my room was beautifully decorated, and equipped with almost everything I could possibly need. The house was clean and neat. The nearby beach entrance was one of the things I enjoyed most about my stay here. I looked forward to walking the beach every day. As well as that, SPI Rentals are terrific host. They are understanding and professional agency. Whenever I have questions about my residency there, they always got in touch with me to let me know important information in a timely manner. As far as cons go, I could only mention a few things that I would have liked that could have made my stay better such as having a bigger refrigerator, and more towels. Nevertheless, it is a great place especially if you want to stay budget Friendly."
- 08/29/2022 -
Worst rental ever
"First the place was pretty dirty upon arrival. We found used paper towels in multiple cabinets in the kitchen. The "new and updated" game room in the house was run down. Every game in the room was broken and/or about to break at any time. The pool table is very wobbly, and the pool sticks were all broken at the top. The darts were just sitting on chair below the electrical box, and the foosball table had handles missing and broken. There was also an arcade game that was broken as well. The lighting is cool in the game room but only one out of the 3 UV lights are working. Now the outside was horrendous. There were paint supplies everywhere and there was also BROKEN glass all over the sand where the beach volleyball is located. There is a sign before going into the sand that says beware and to wear shoes but what happens if you fall especially on glass. Next, the TV remotes were scattered around the unit, so we had to figure out which remote was to the right TV, and we also had to buy batteries because one of the TV remotes was dead. The main bath upstairs has no drain stopper so you can't give baths if you have kids. Now the worst thing about my stay here is that there was a maintenance crew that came out at 10PM to fix something with the garage doors. There was no notification that this was going to happen in the MIDDLE of my stay. Plus, on top of that when I called SPI rentals and they werent notified or aware of the situation either and told us that their maintenance workers were not there, and they were sending 2 of their workers to see who was there and to make sure everything was okay. For what we paid the stay was horrible and I suggest not staying here. I booked the house and literally two weeks later when I couldn't cancel, the stay price decreased over half the price. Overall, obviously had a horrible experience and won't be staying here again. Its hard enough finding a place that accommodates 12 guests but this ruined the experience for us."
- 07/17/2022 -
Turtle House
"House felt very old, had smell to it. kitchen wall all outlets out had to move coffee maker, toaster every day, bed under stair made a lot of noise when ever I moved, shower missing a glass door, had shower curtain w/ hole in it, ingame room fuzz ball table broke, big air conditioner out side leaking water on first floor ver nasty to look, so we could not sit out sit, volley ball area a sore eye, had a sign that said we need shoes or we would hurt our feet, bbq area very nasty, could not bbq like we had planned, it had a couple of roaches inside of house, ceiling fan in one of upstairs bedroom not balance squeeked alot, TV remotes batteries out on 2 TV diwnstai, needed a broom to sweep sand out, found a straw one very old would not sweep anything, for the &3500.00 we paid for 3 nites, we were not satisfied at all"
- 07/12/2022 -
Fantastic location
"Amazingly perfect location. But the outside of the house is definitely more run down then the photos. Also, if you plan to cook bring your own cookware. Their things are so gross and rusted. The house also wasn't fully done being cleaned/stocked at check in. Someone came by after we got there needing to check the areas and see what we were missing. Then came back later to drop the things off."
- 06/23/2022 -
Best affordable location
"It is a perfect spot with an ocean view and very close to the beach. We stayed about a week and found everything we needed was very convenient. The city even has a free shuttle that picks up and drops off right at this house. We were also able to walk to several restaurants and bars on the Beach. I would highly recommend it."
Read More
(Based on 10 reviews)