Sleeps 10
4 Bedrooms
3.5 Bathrooms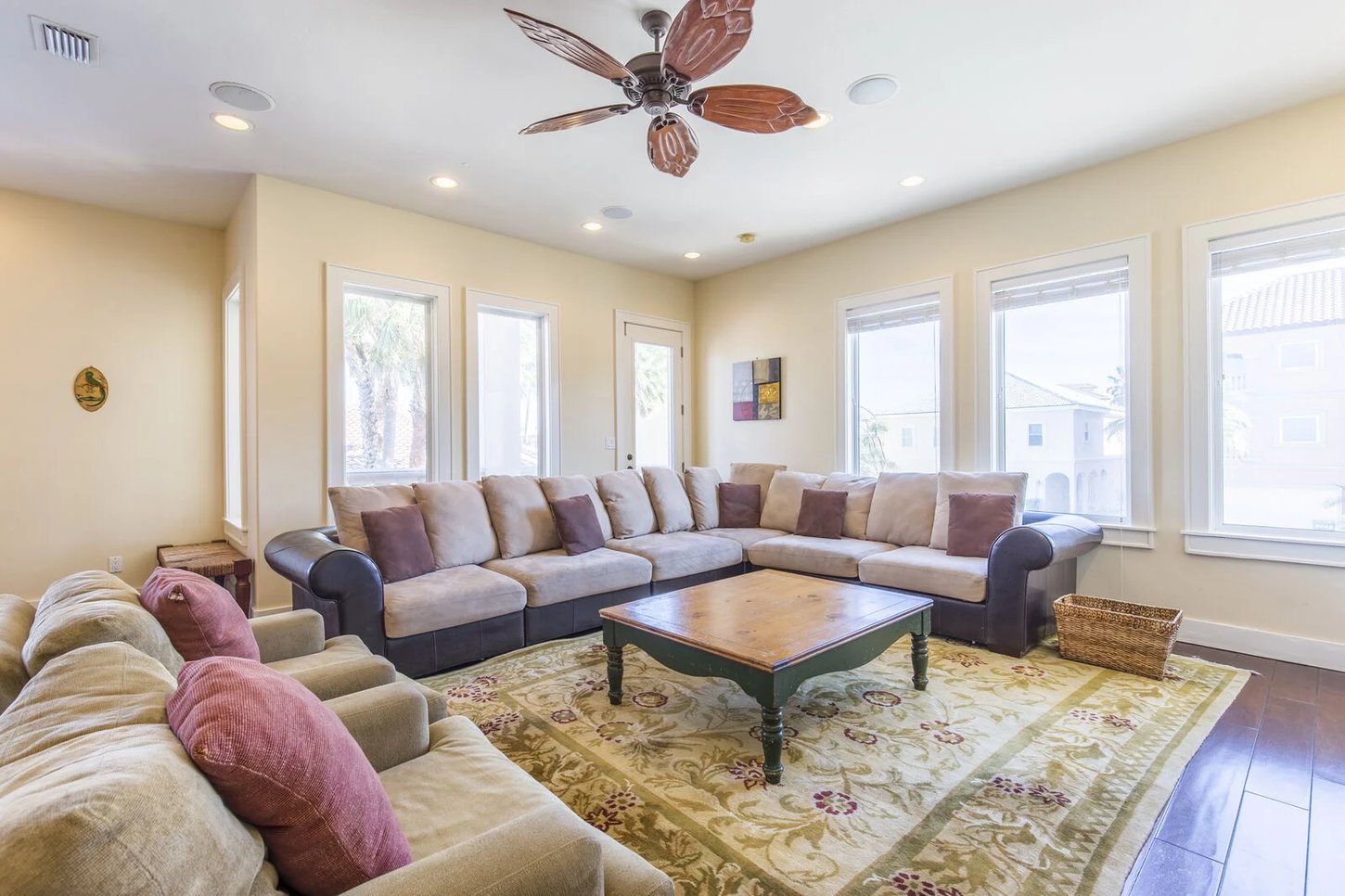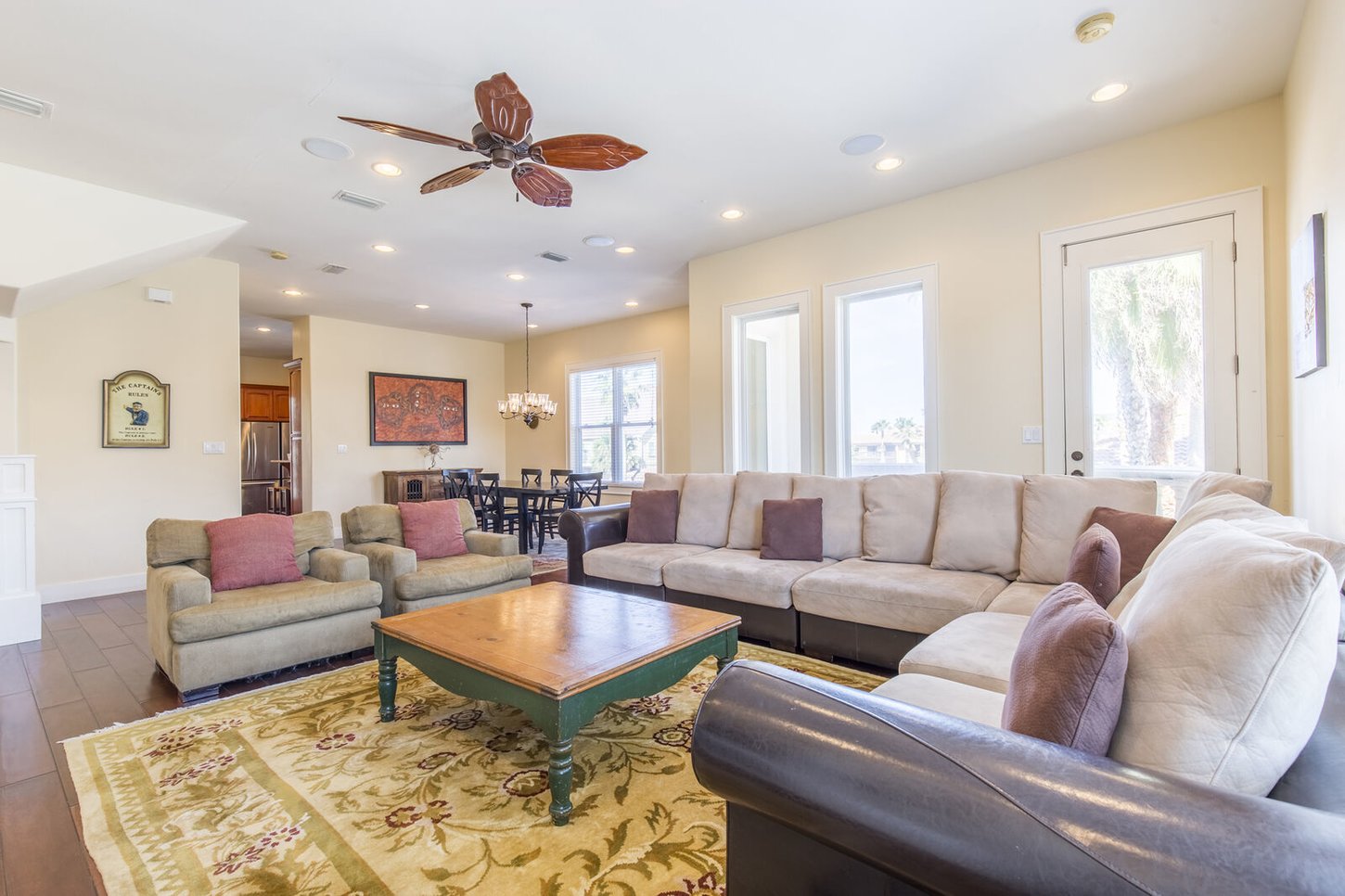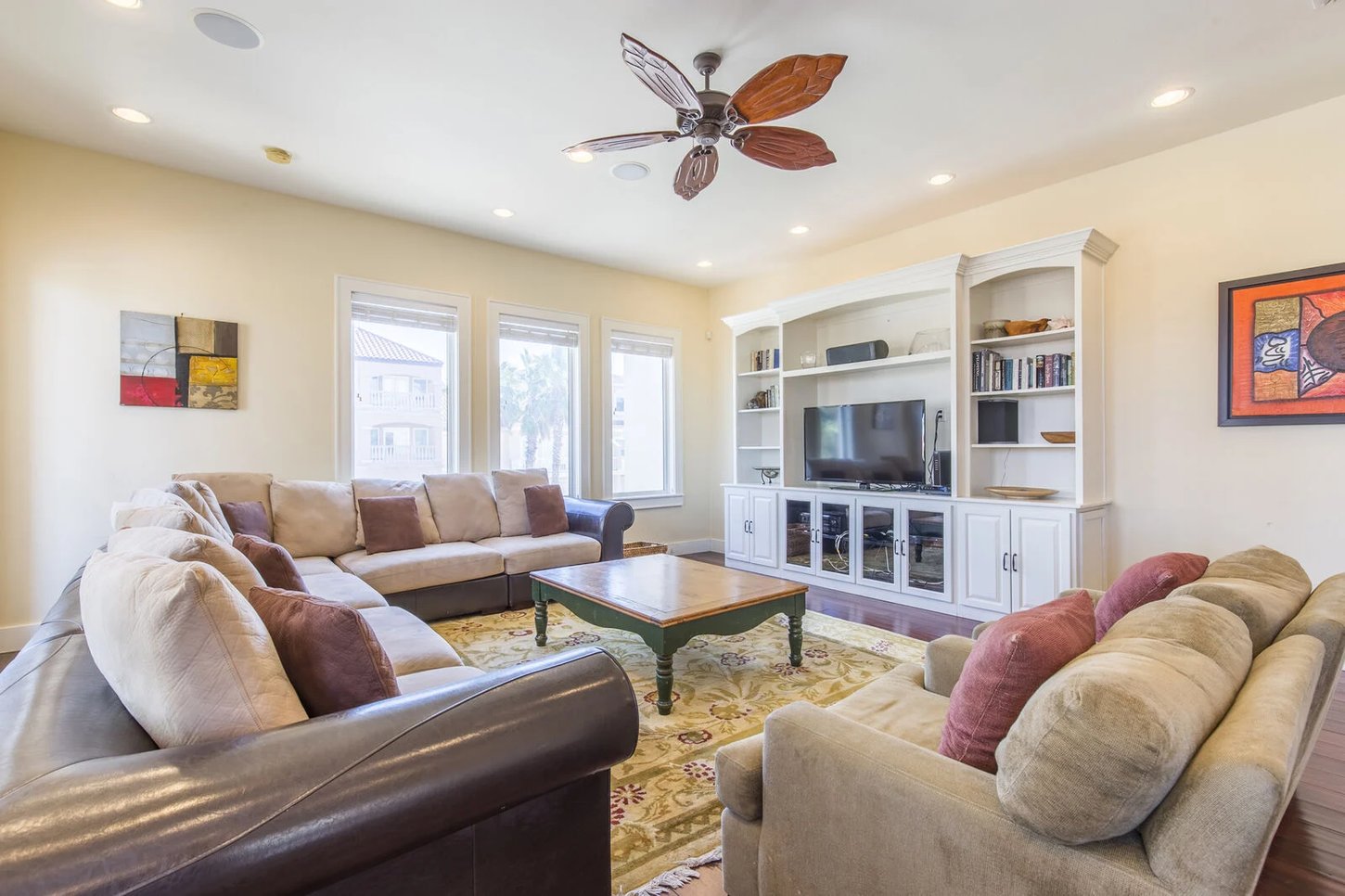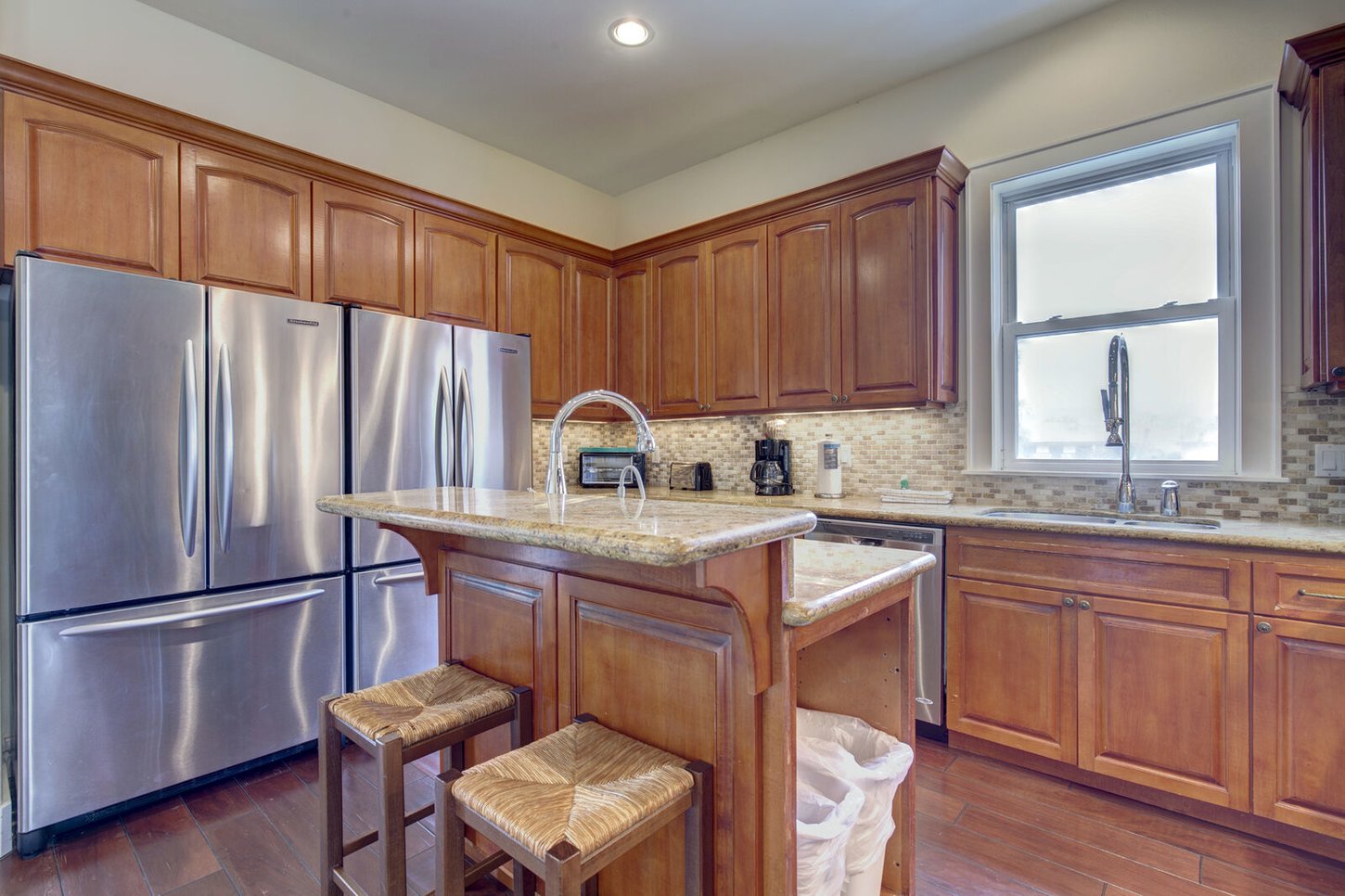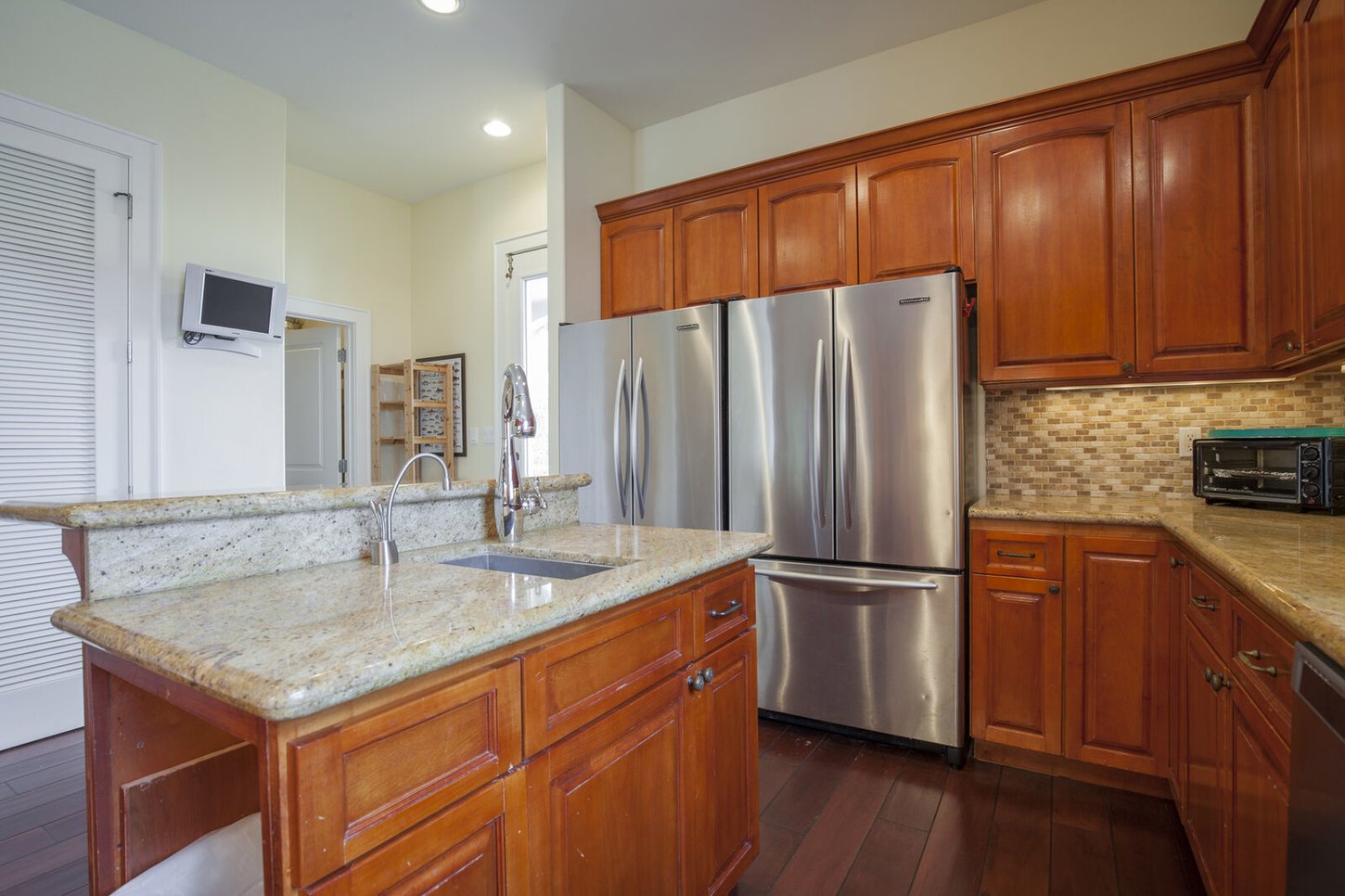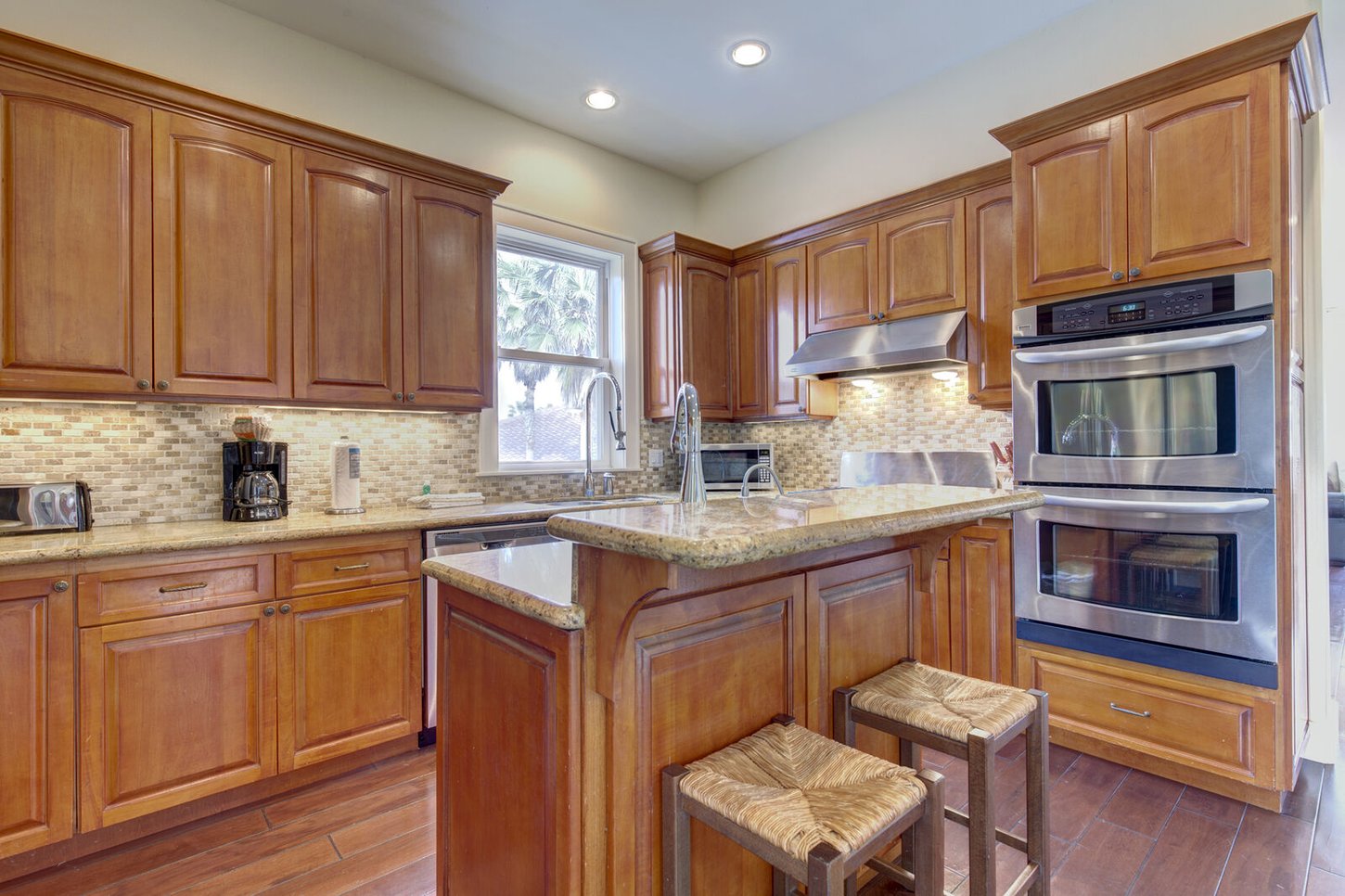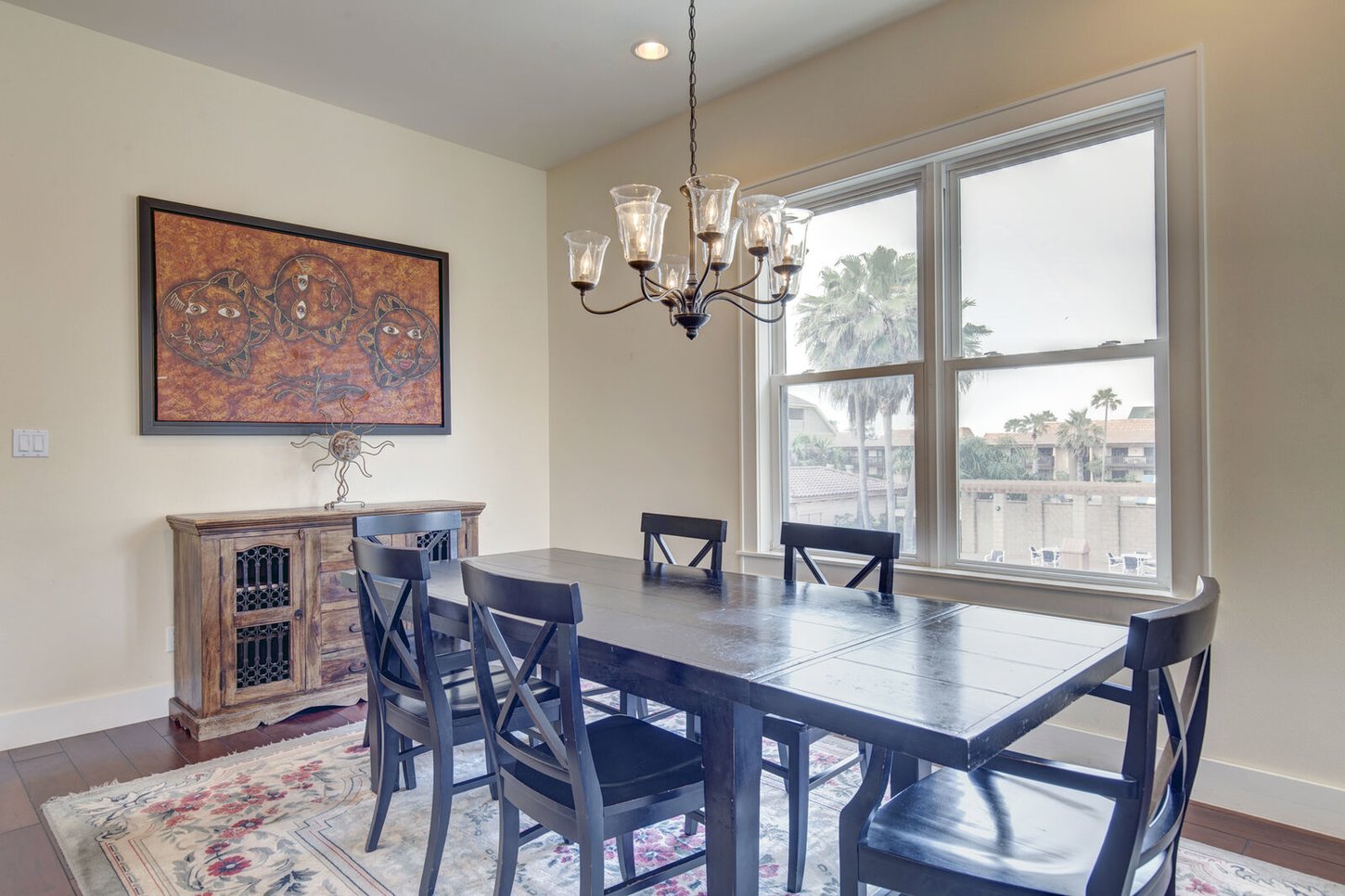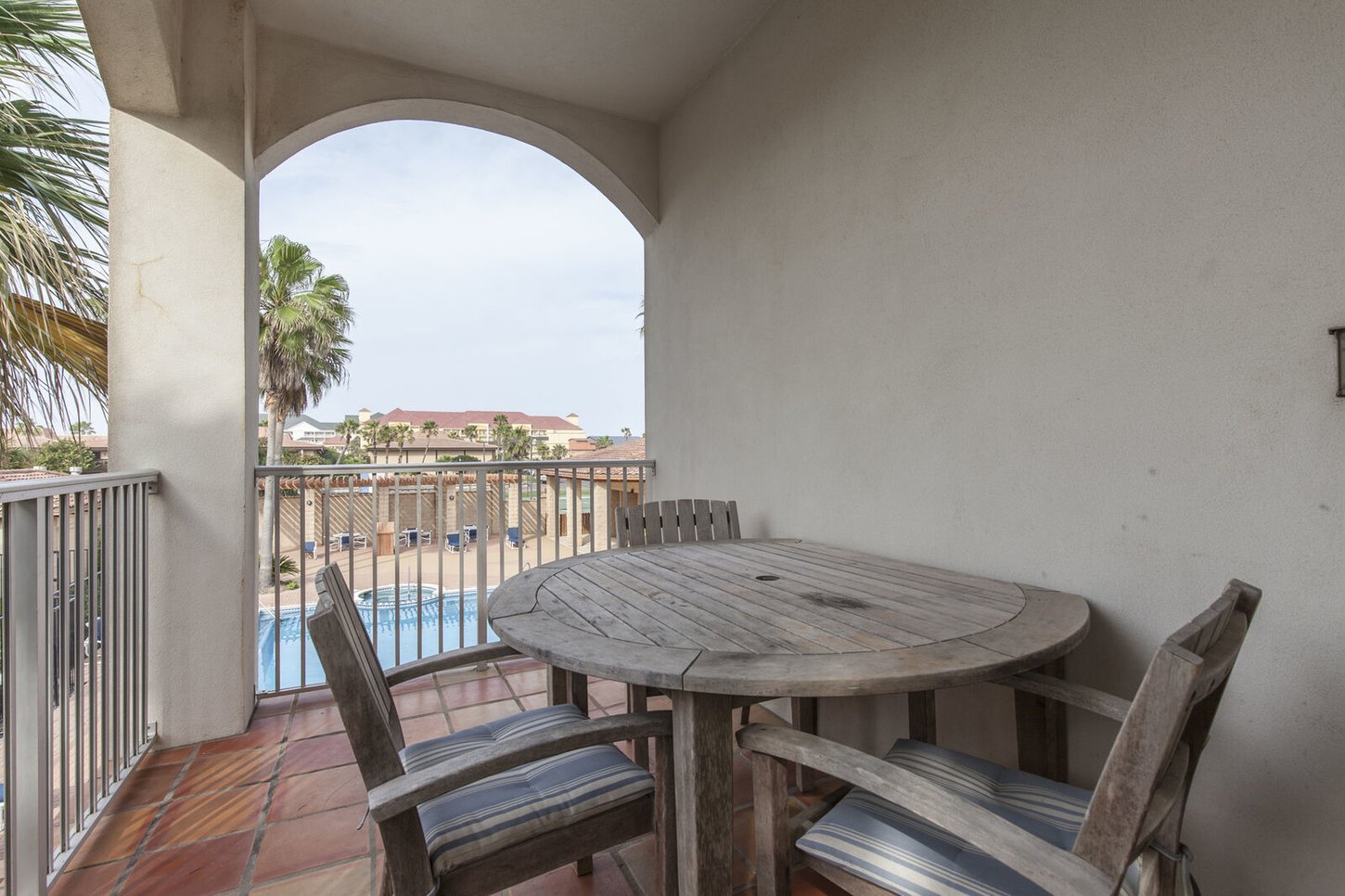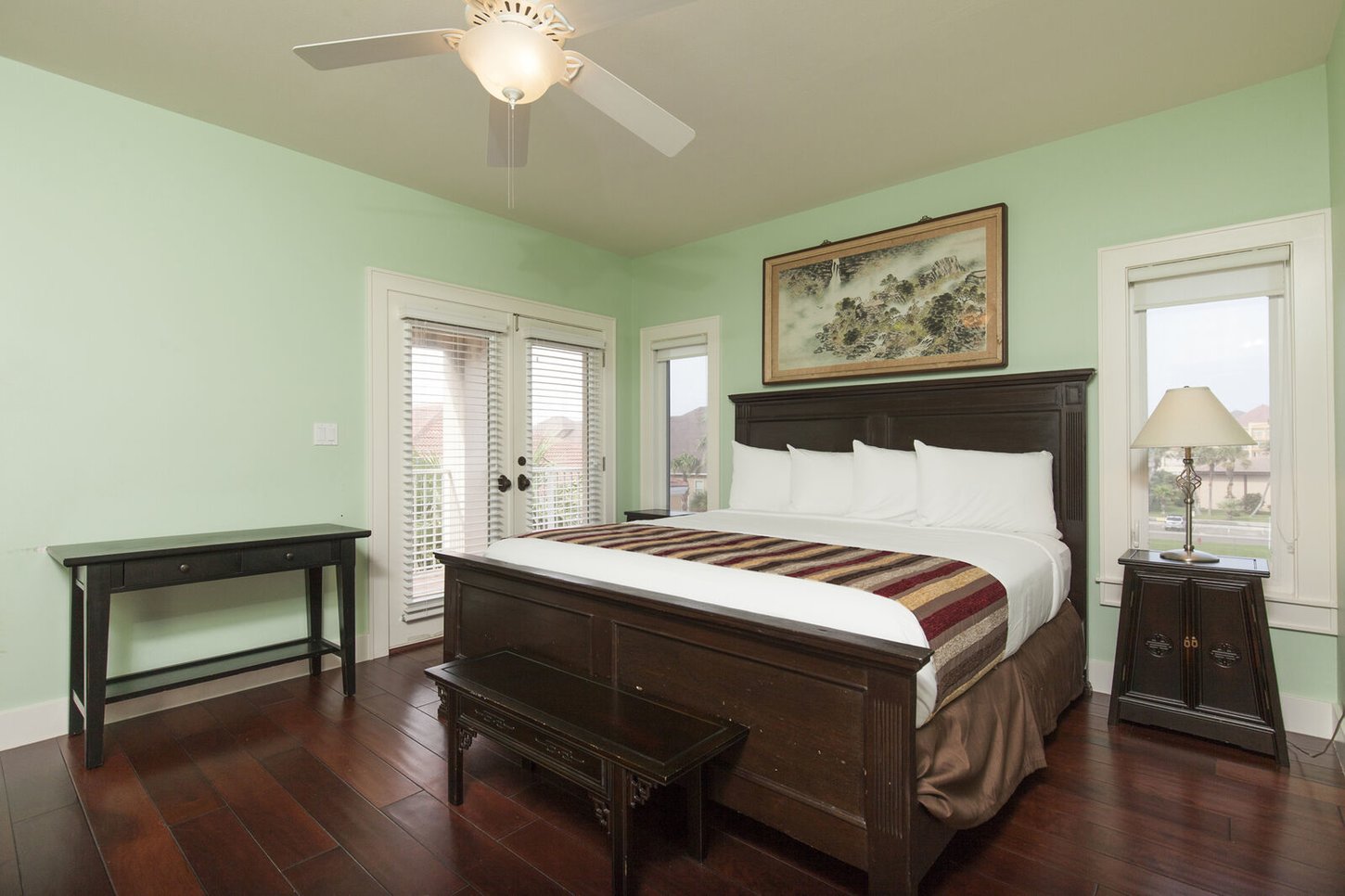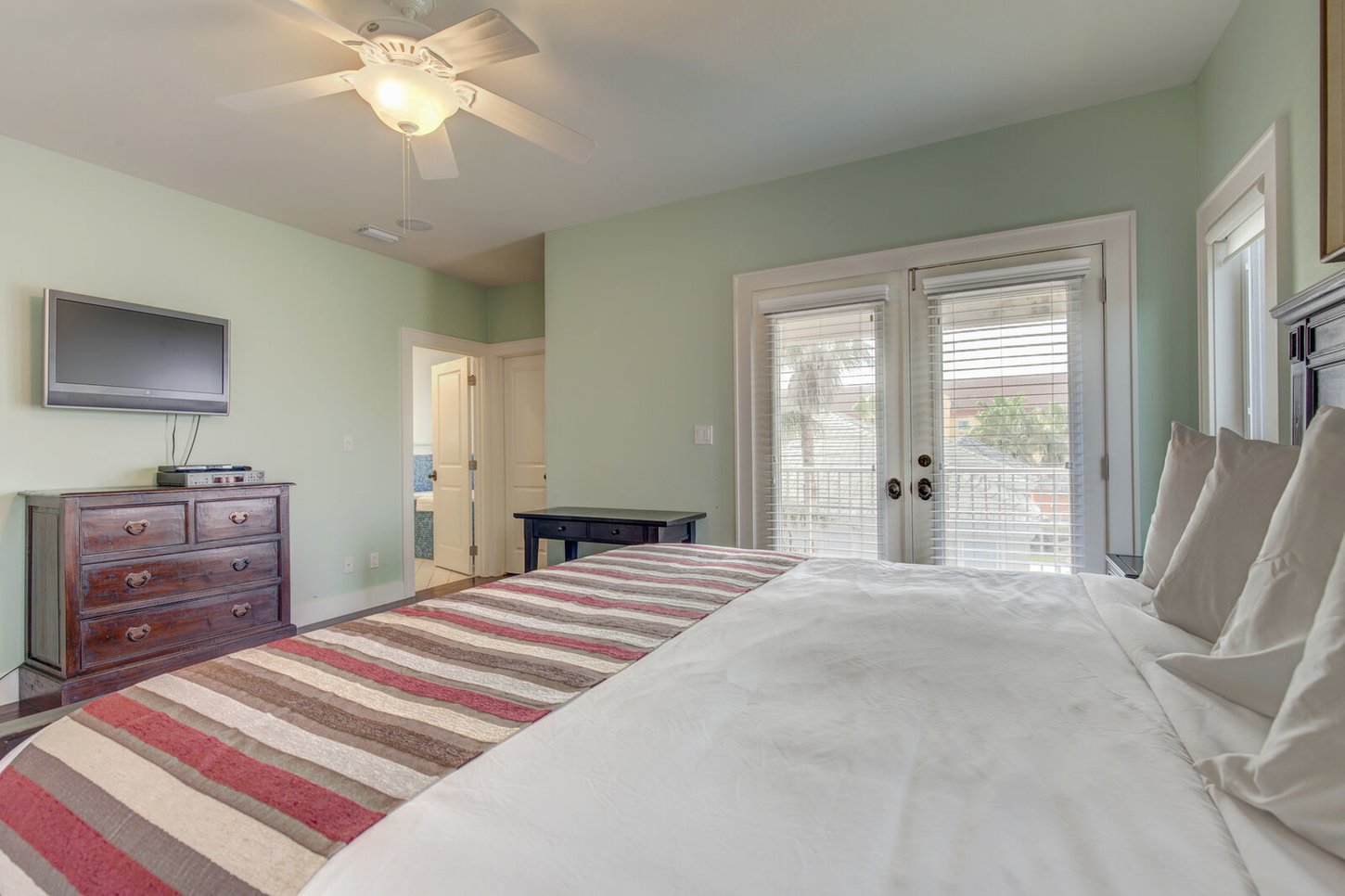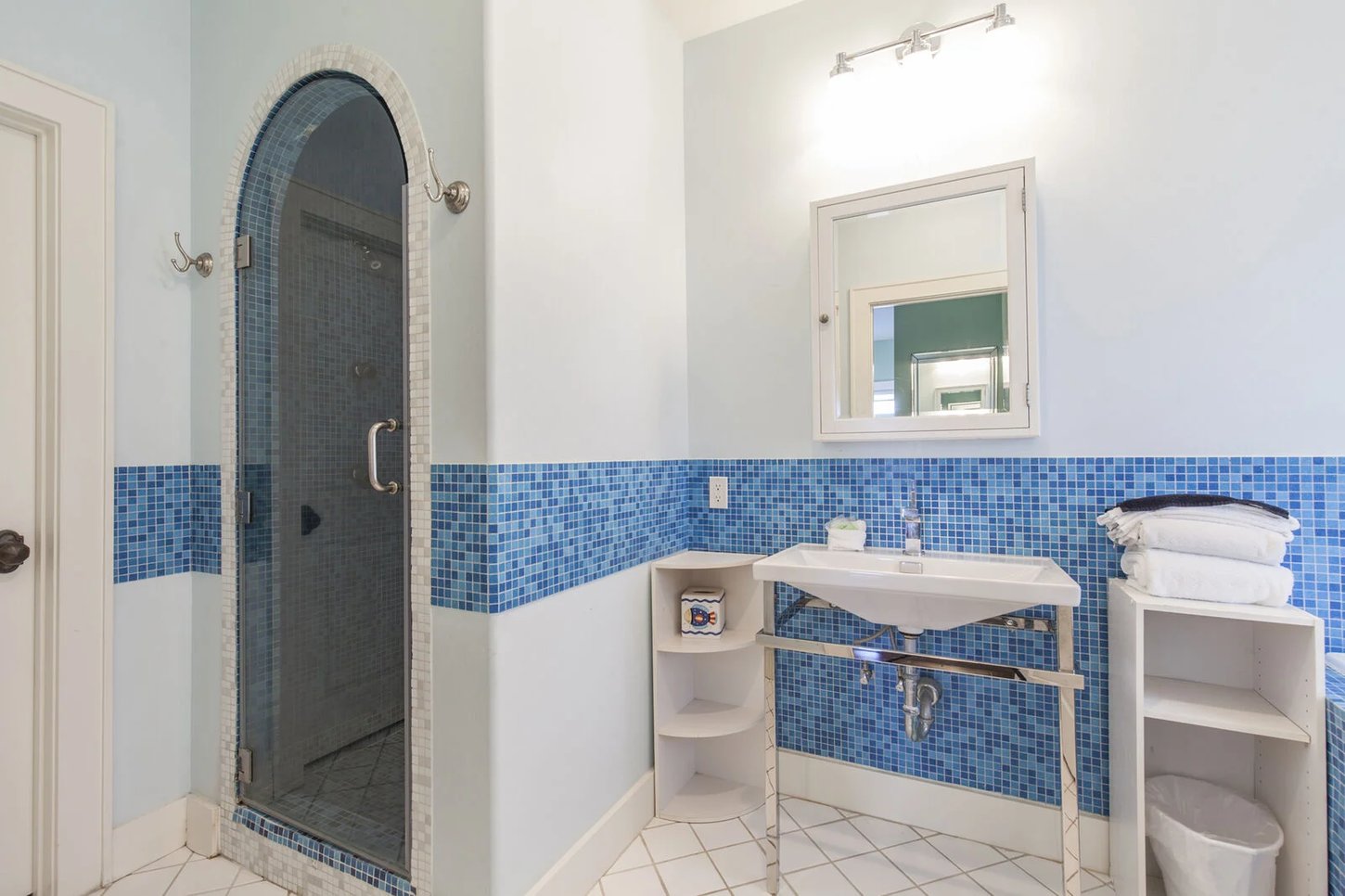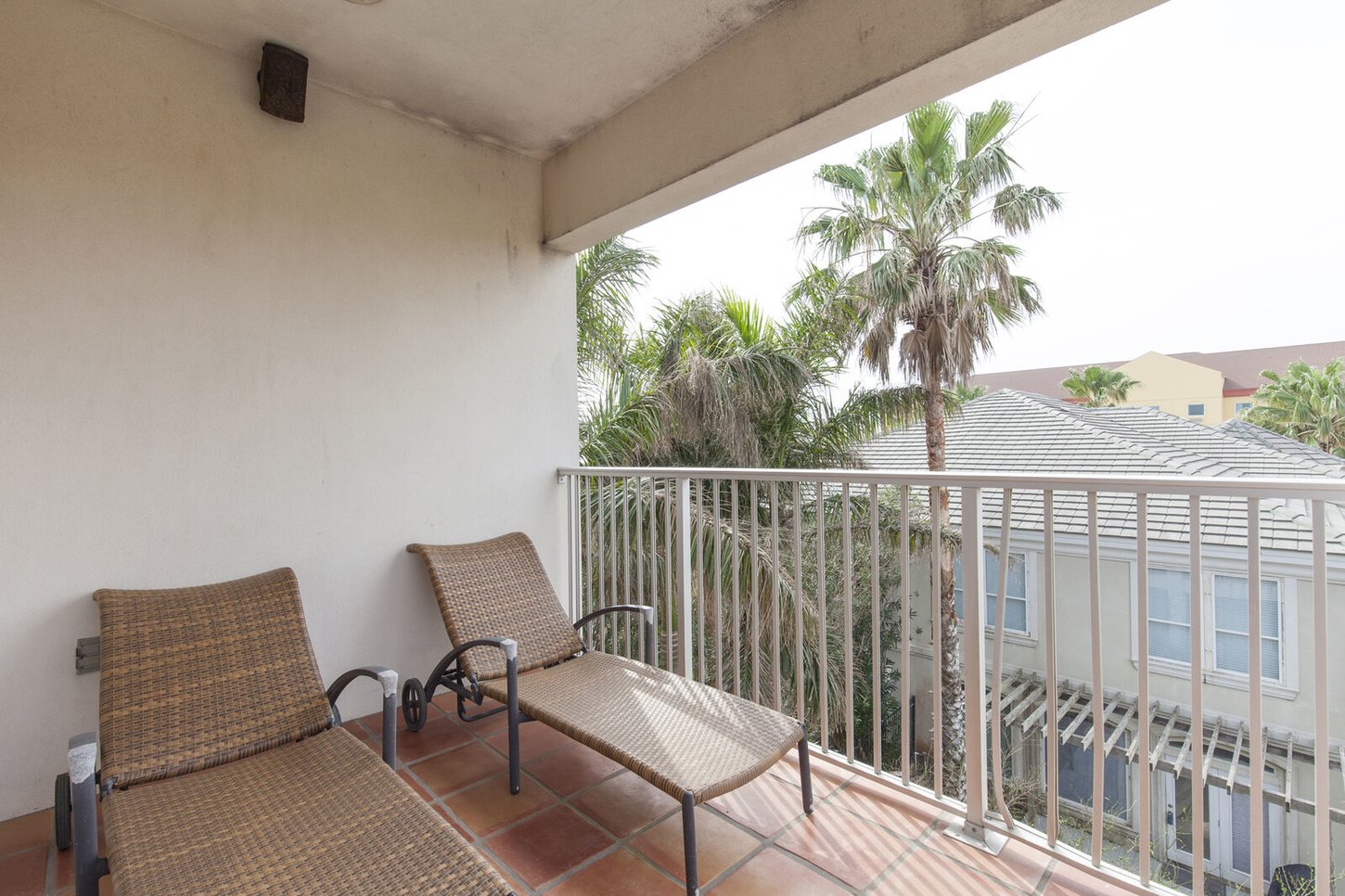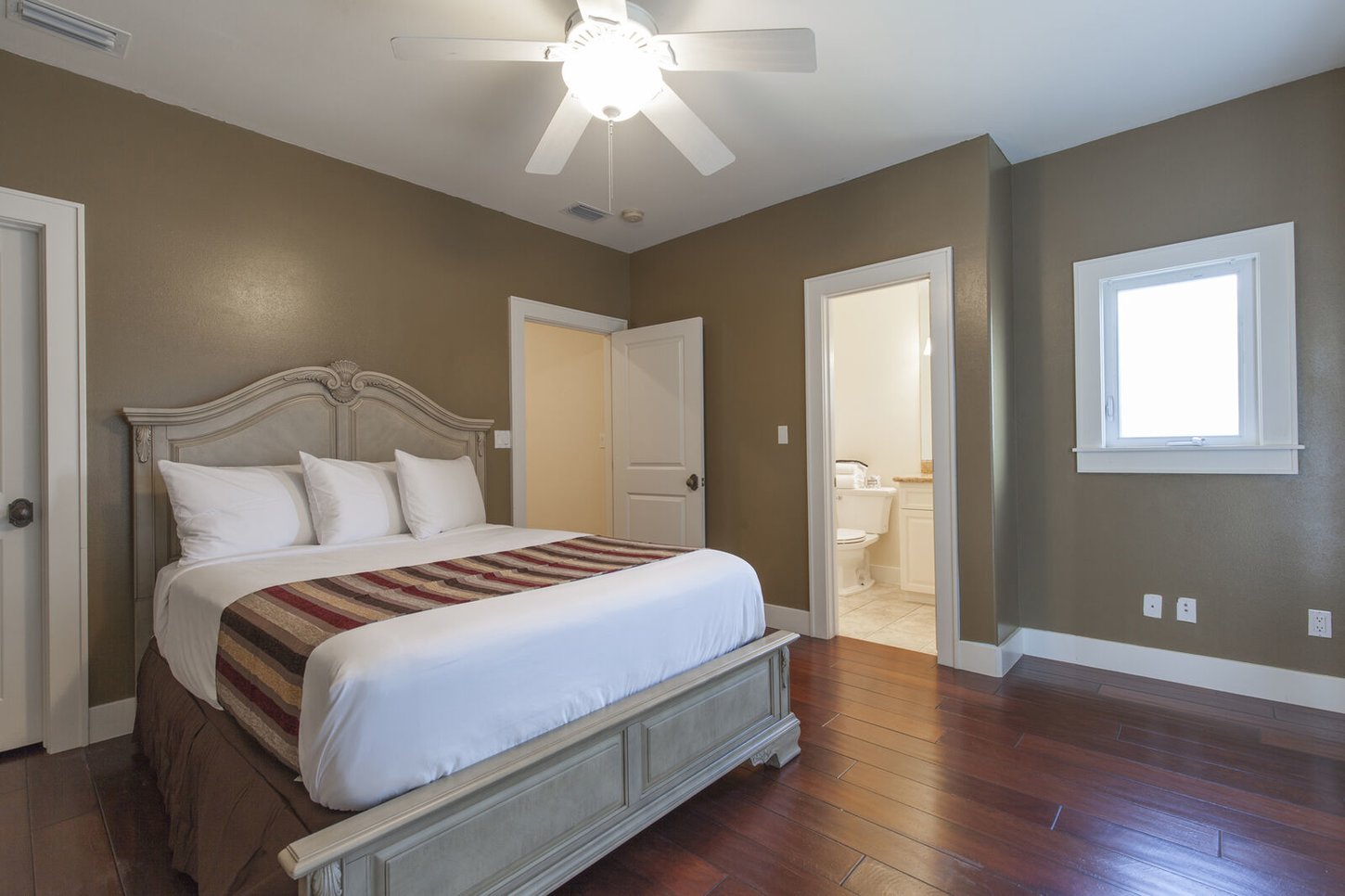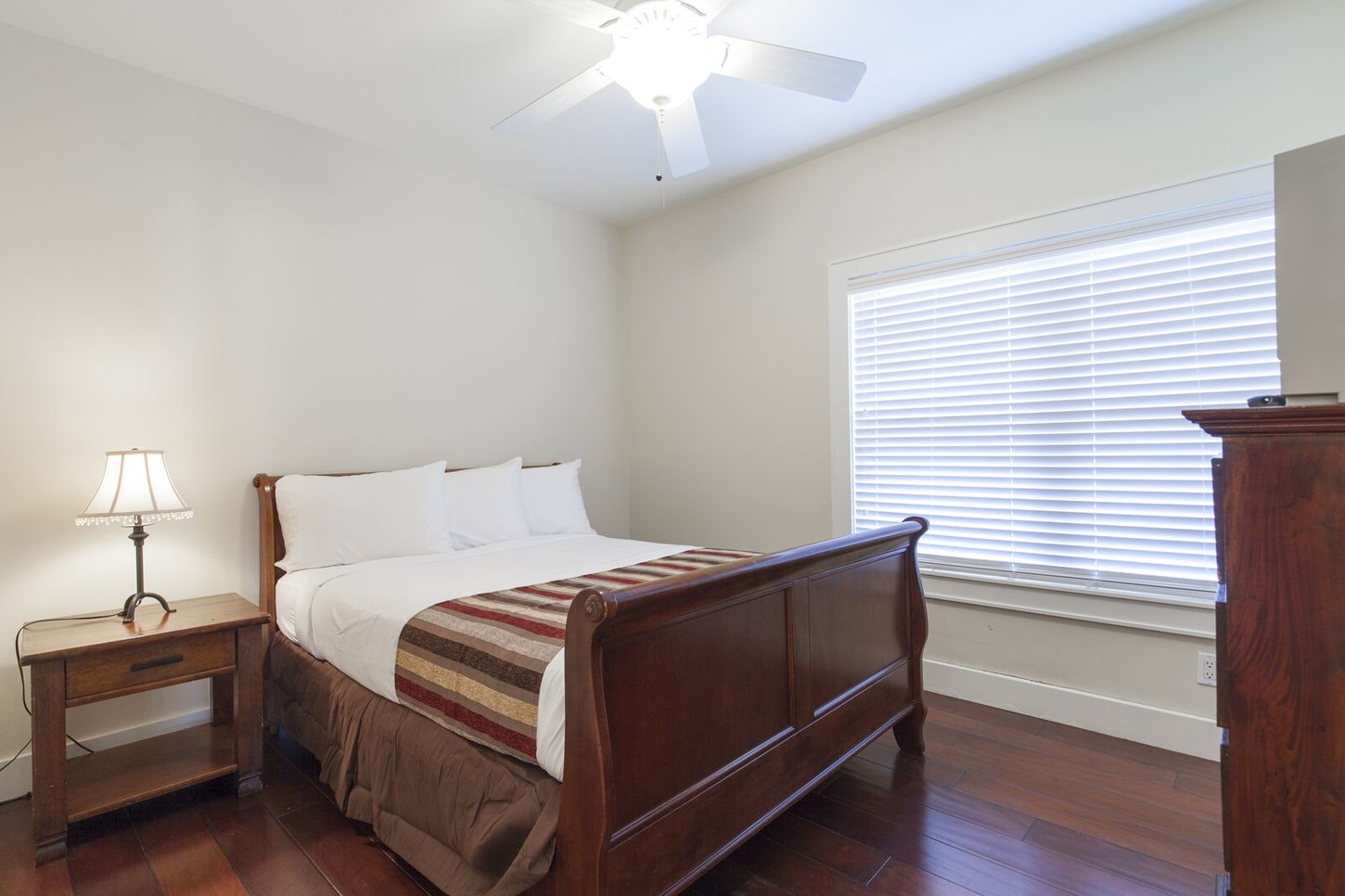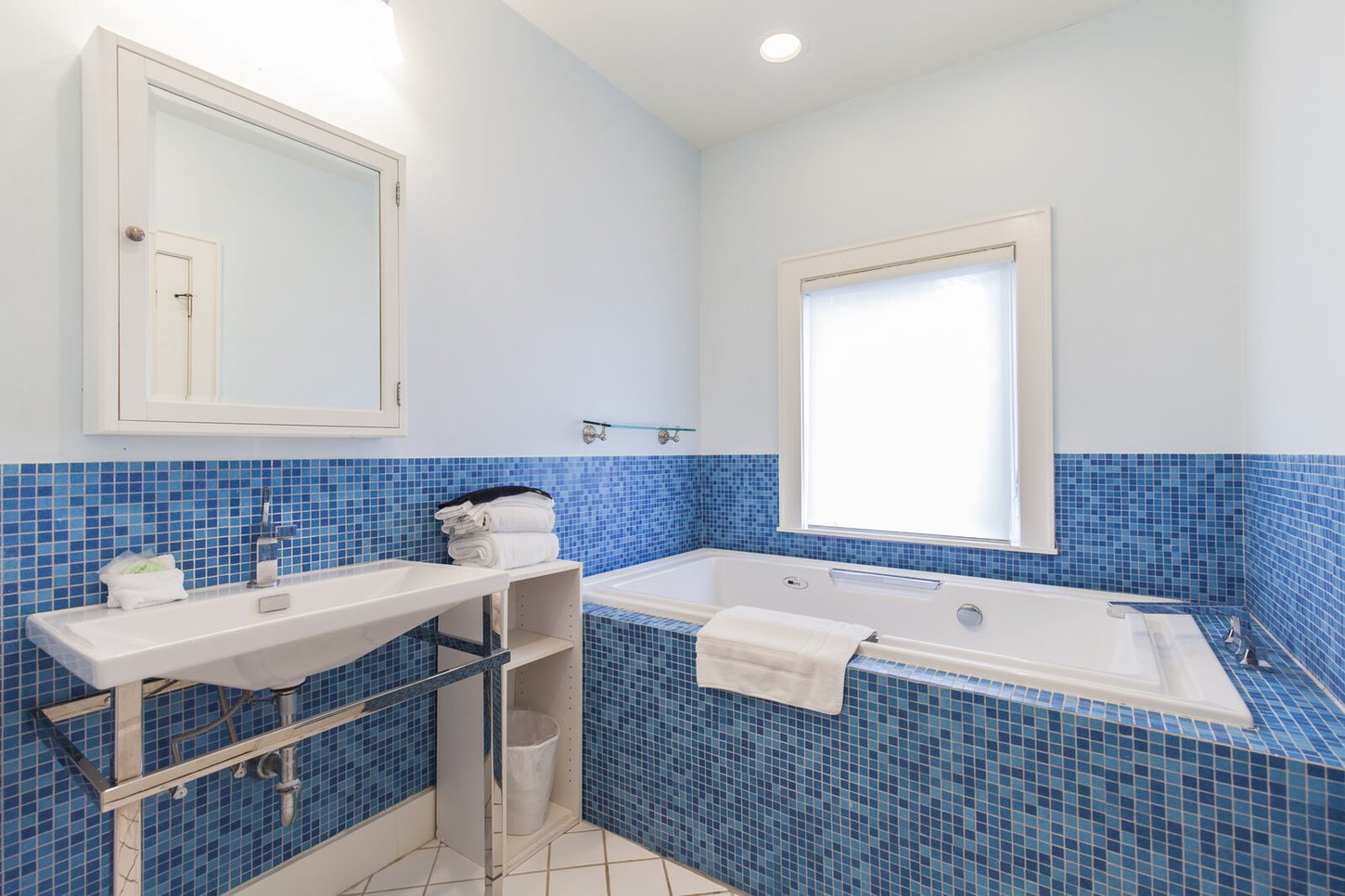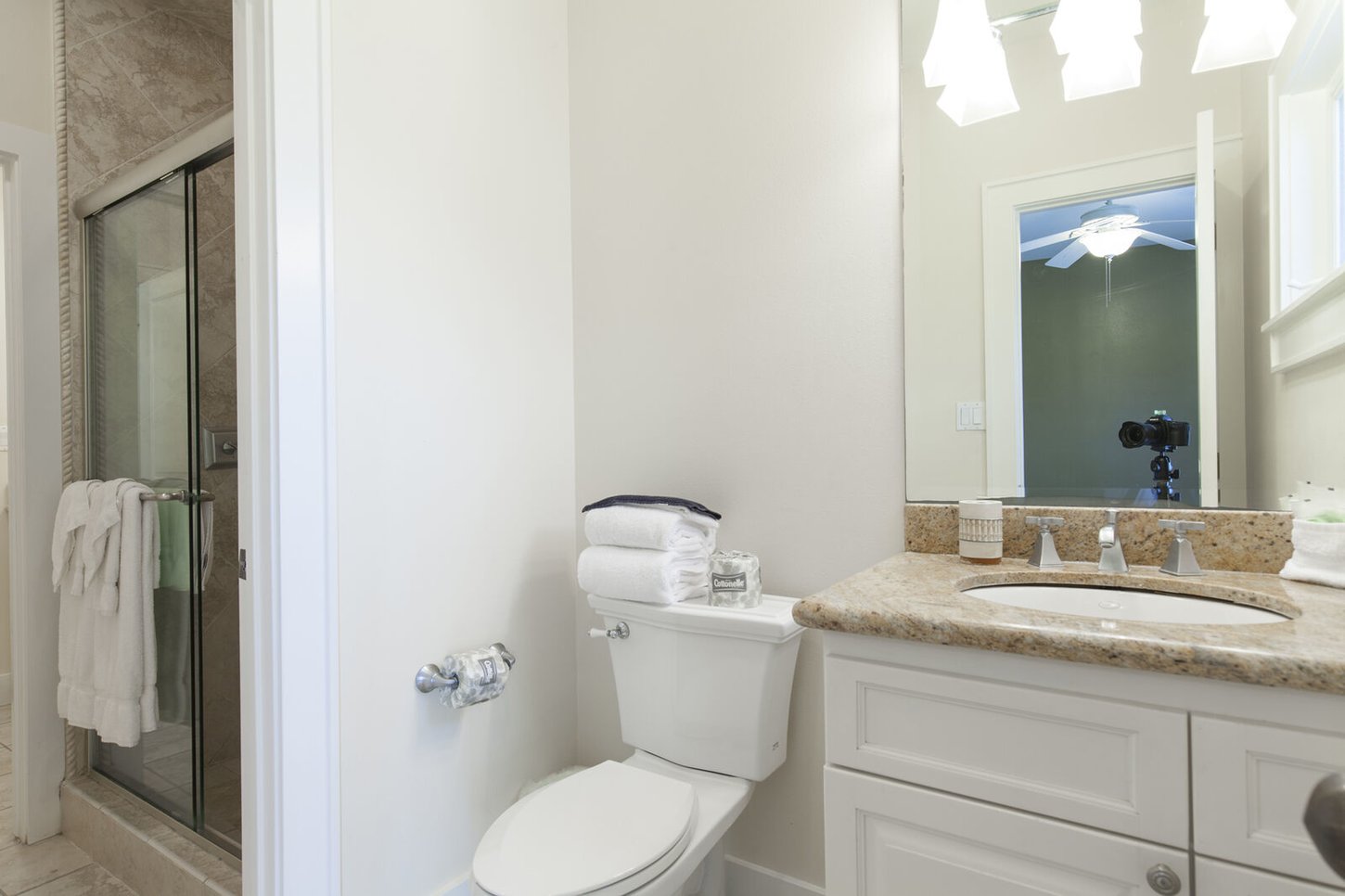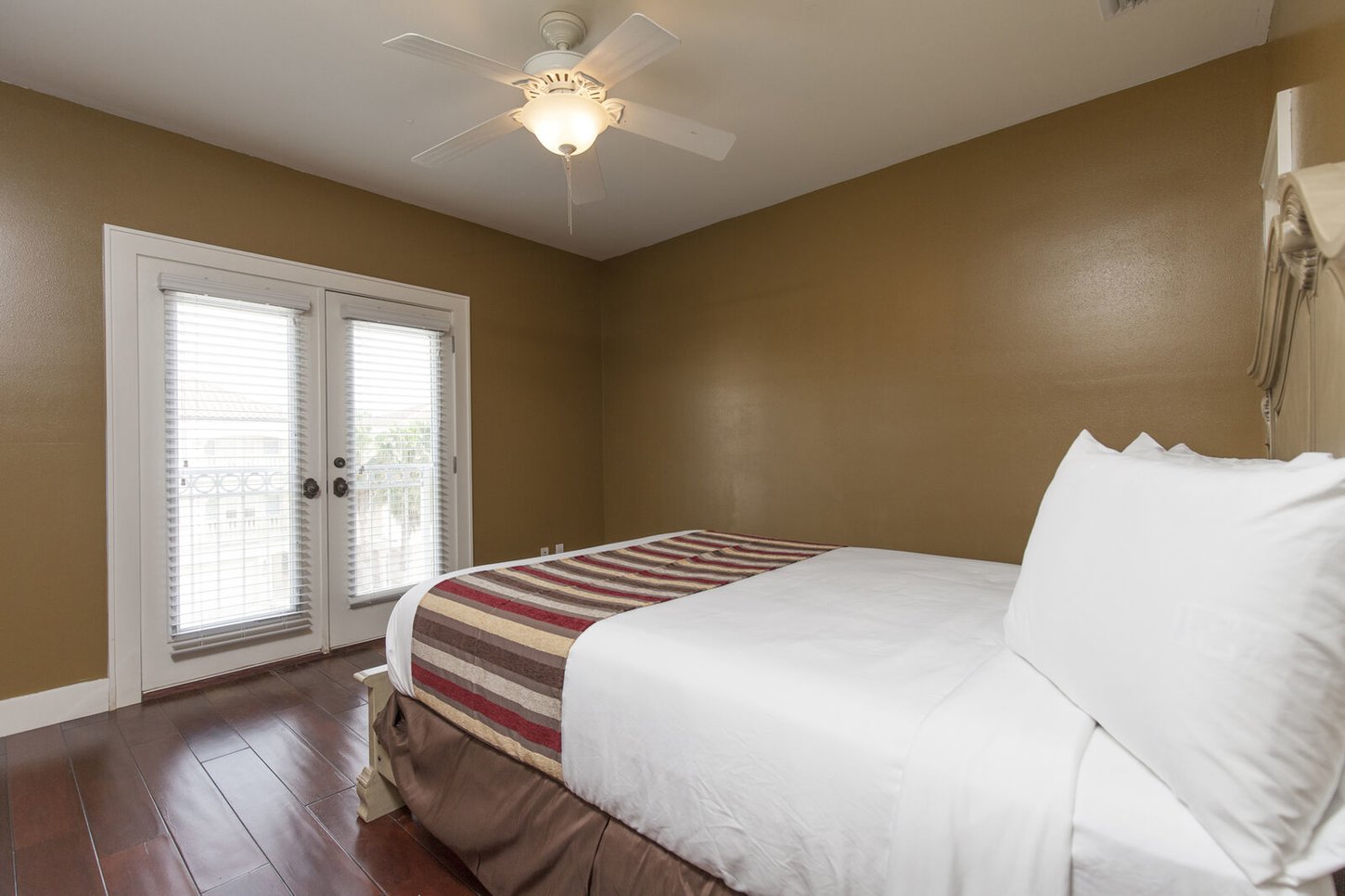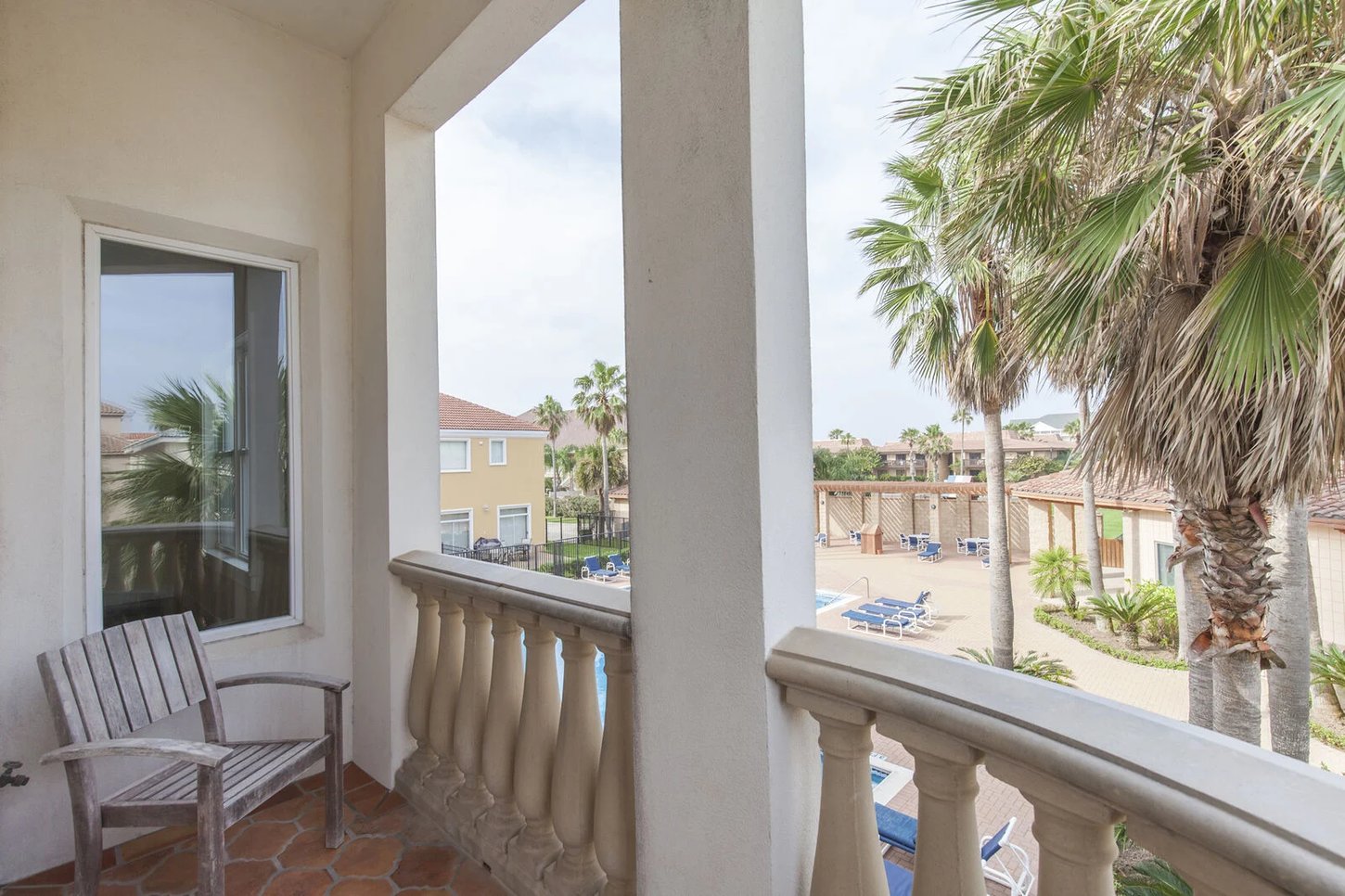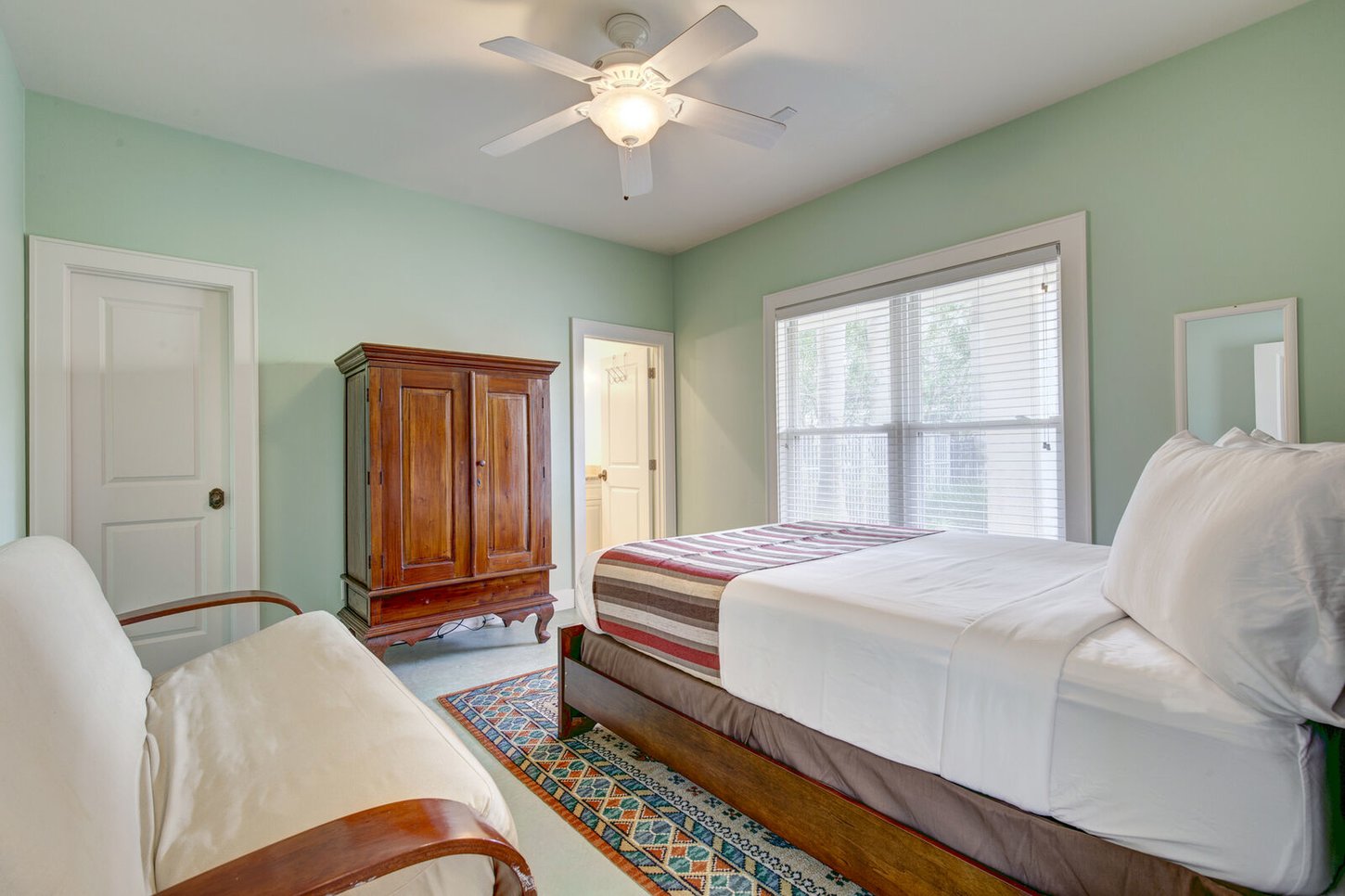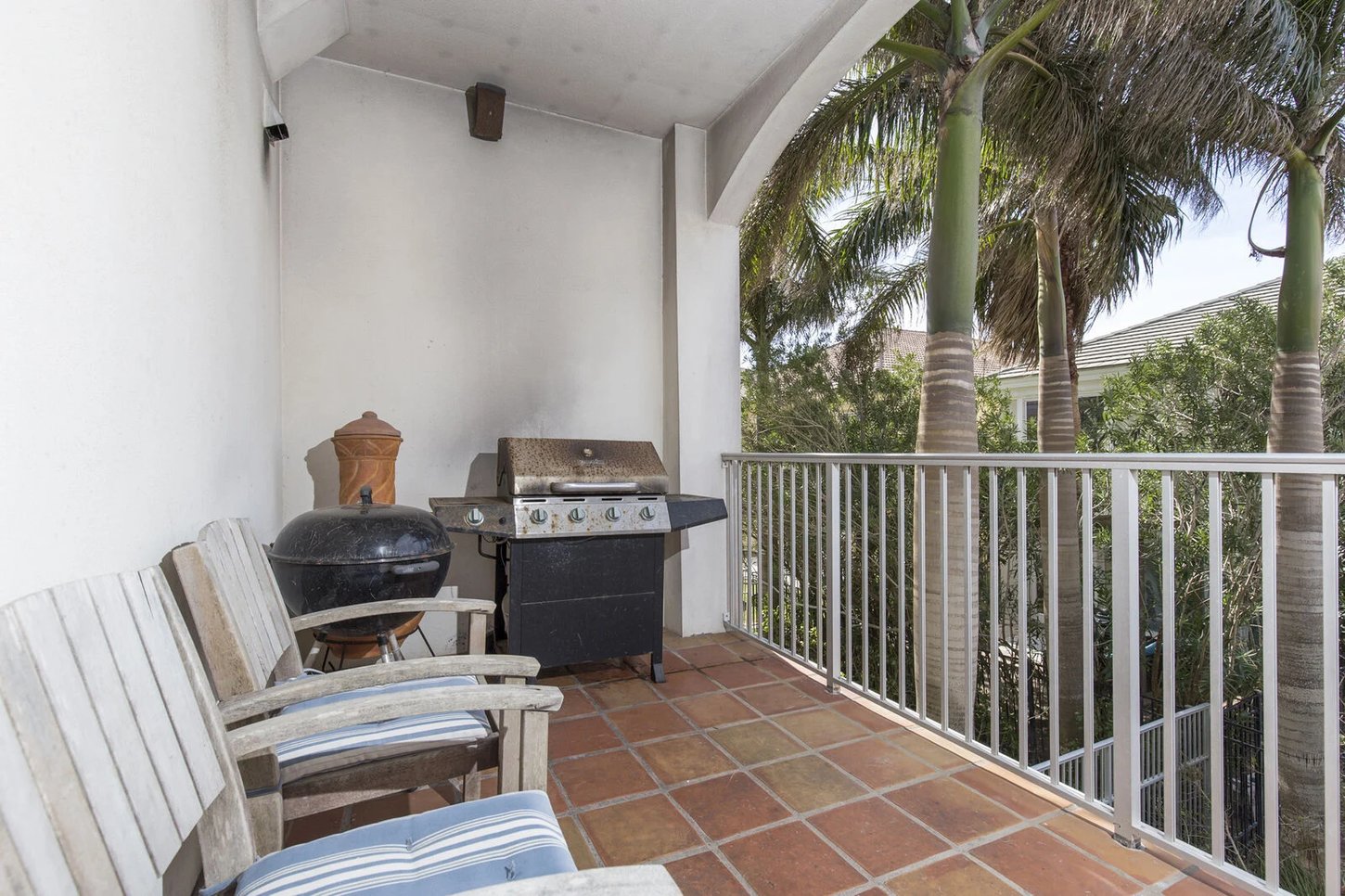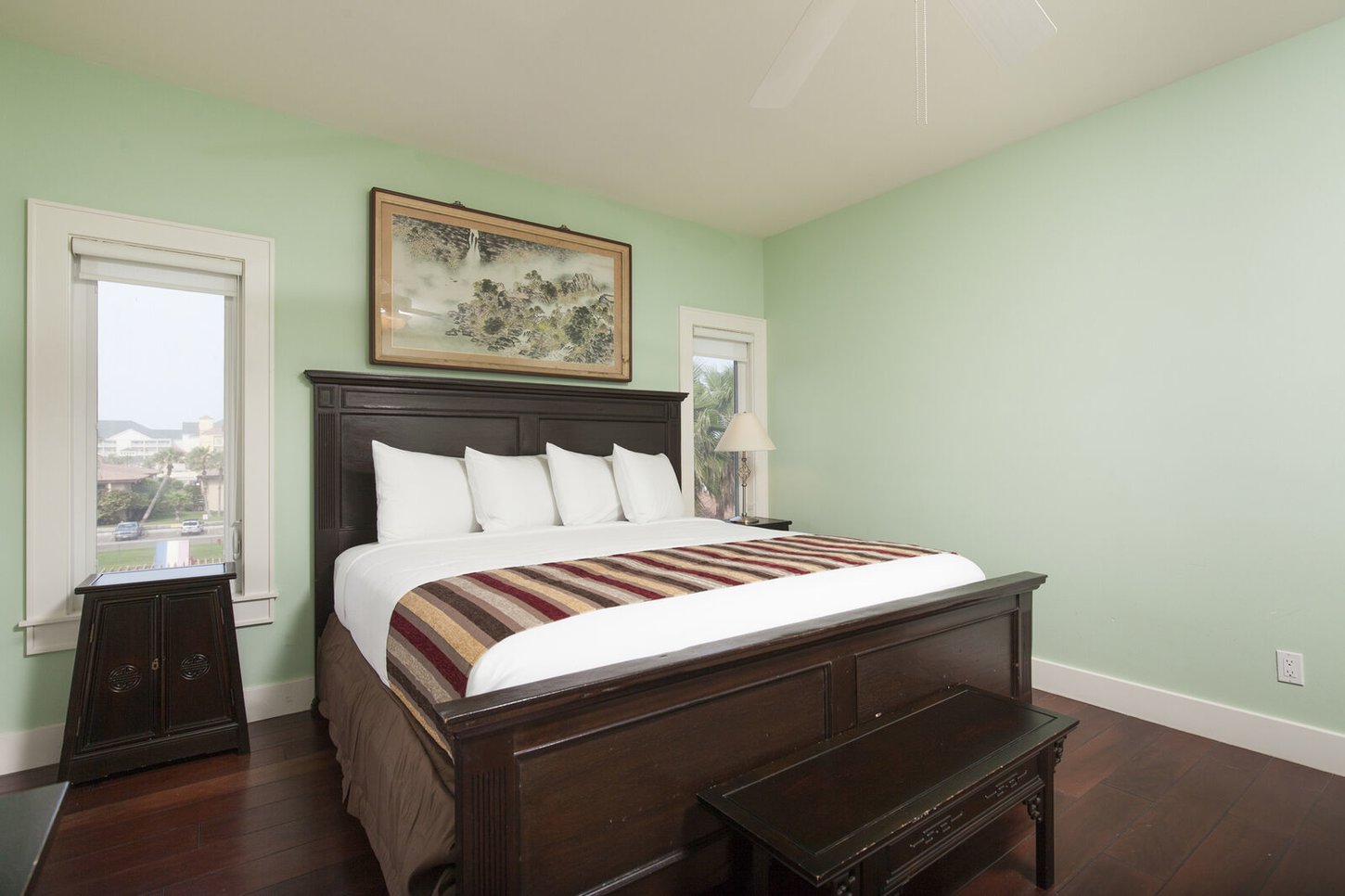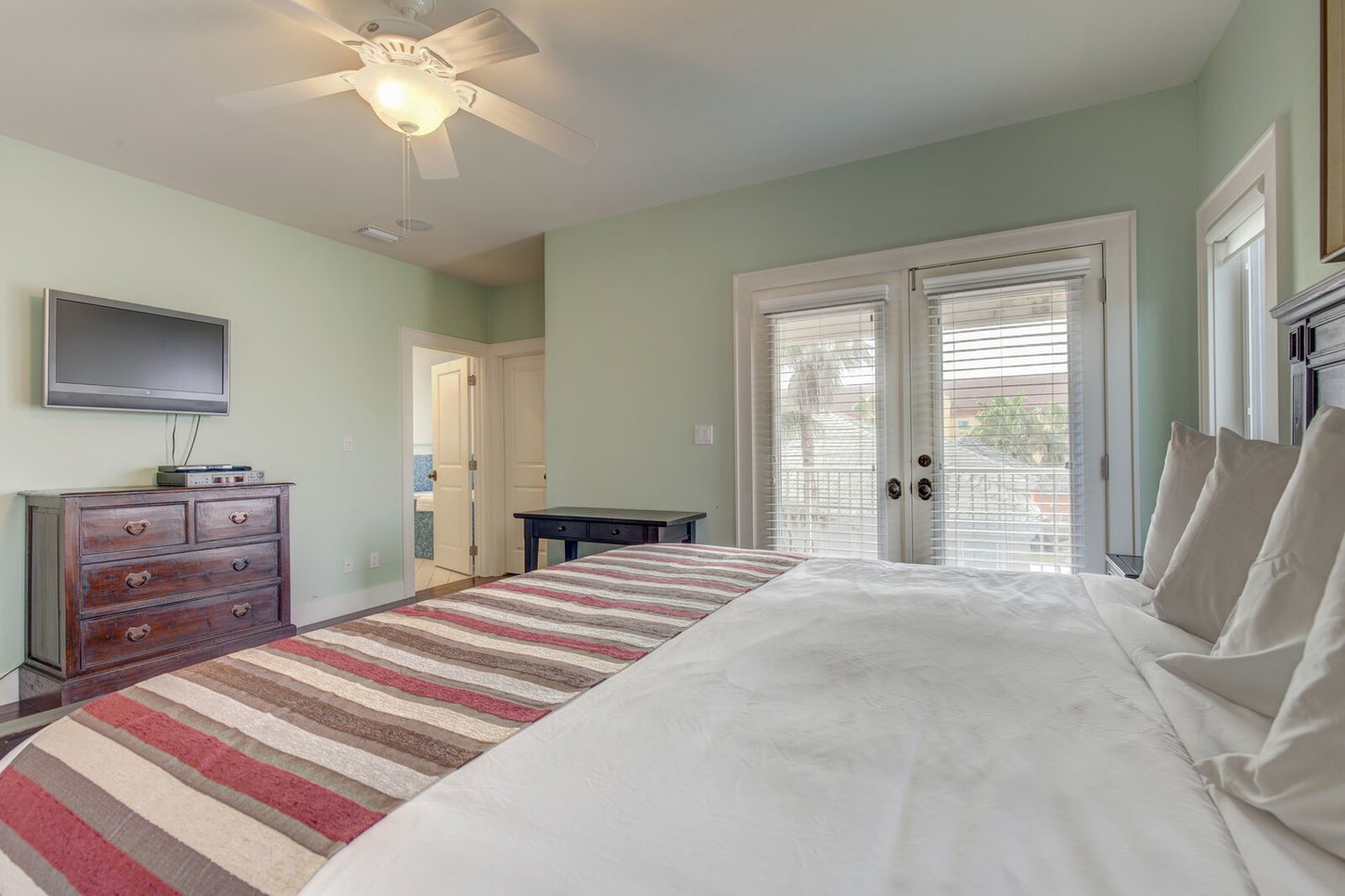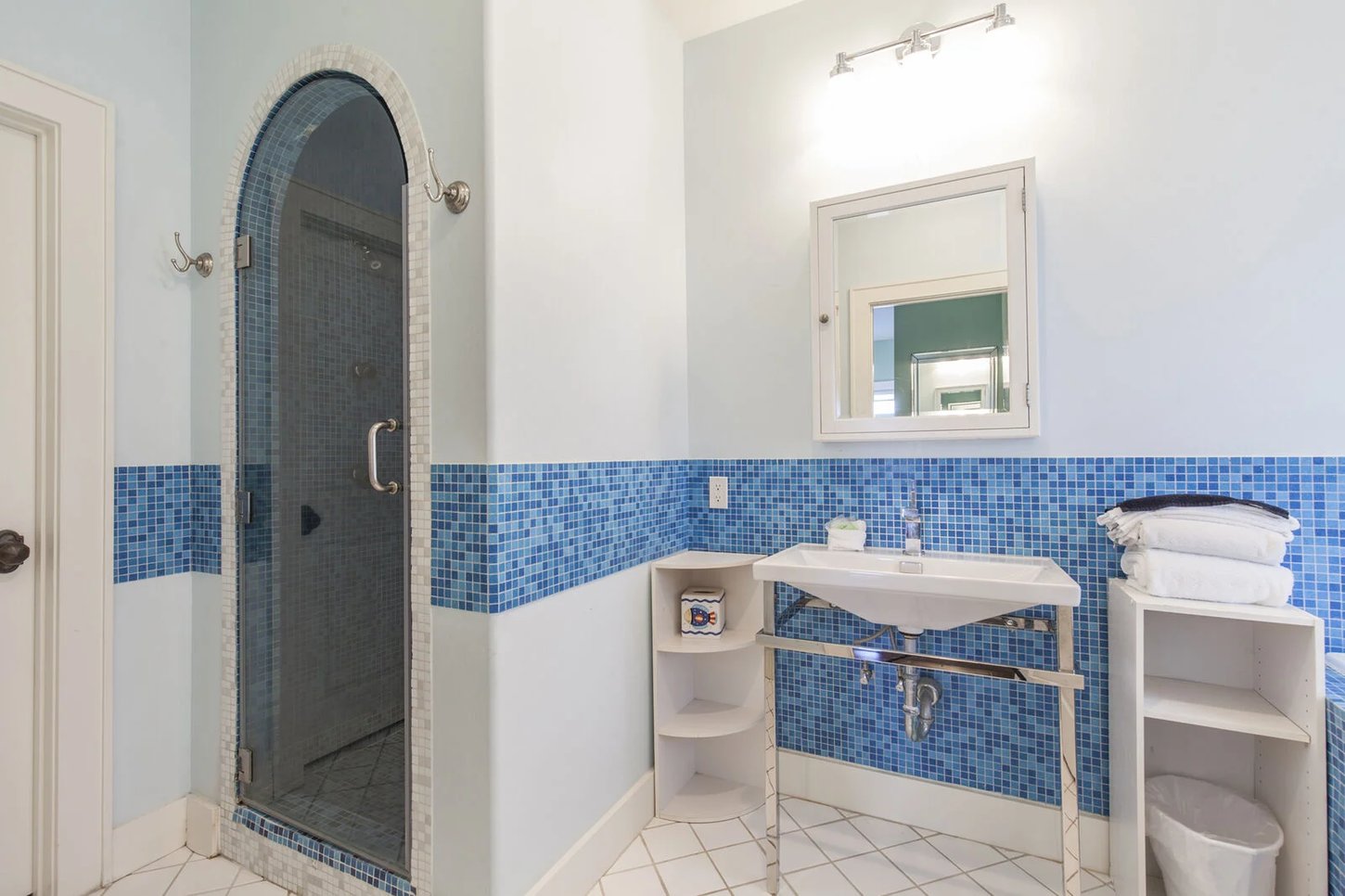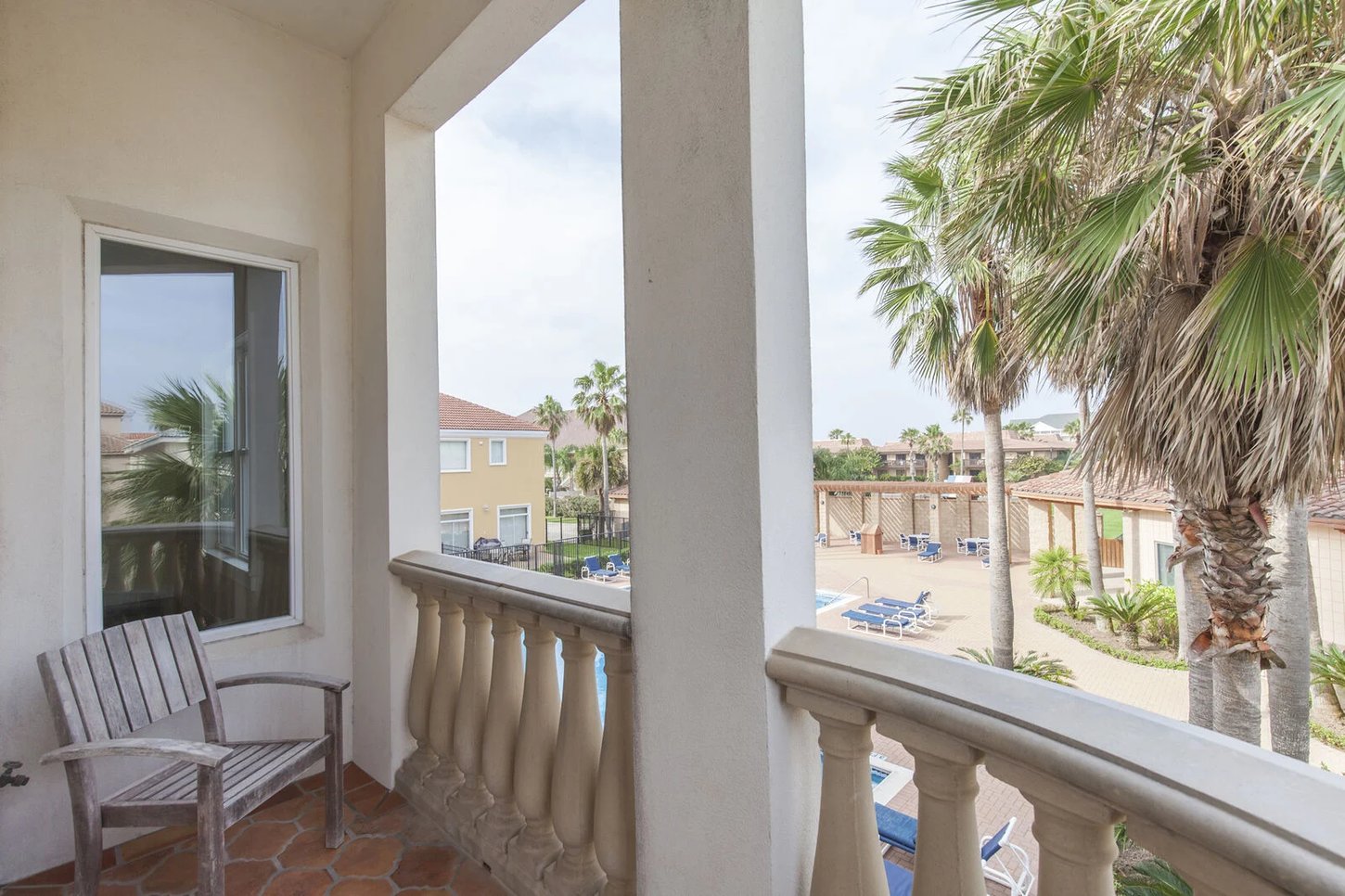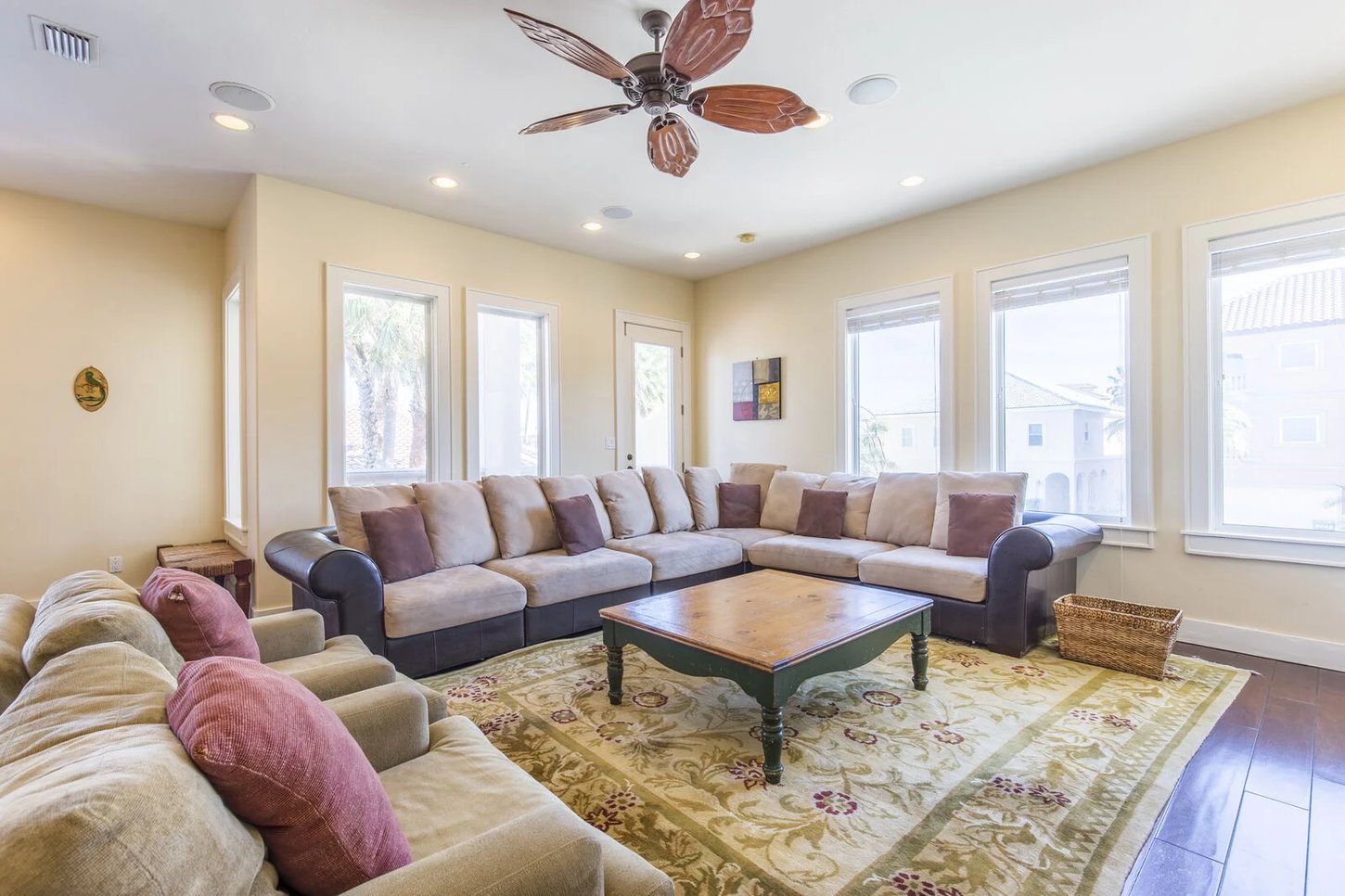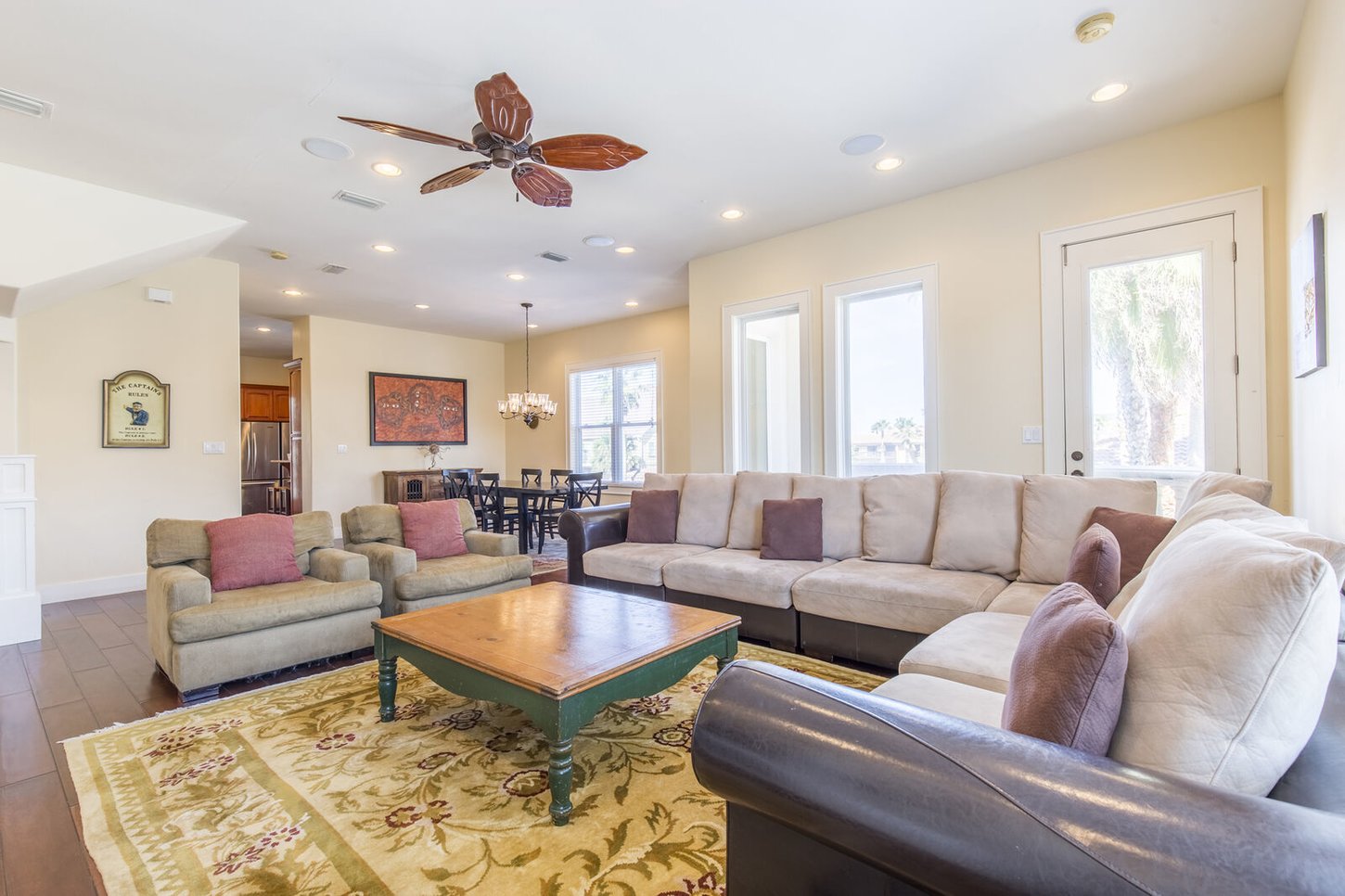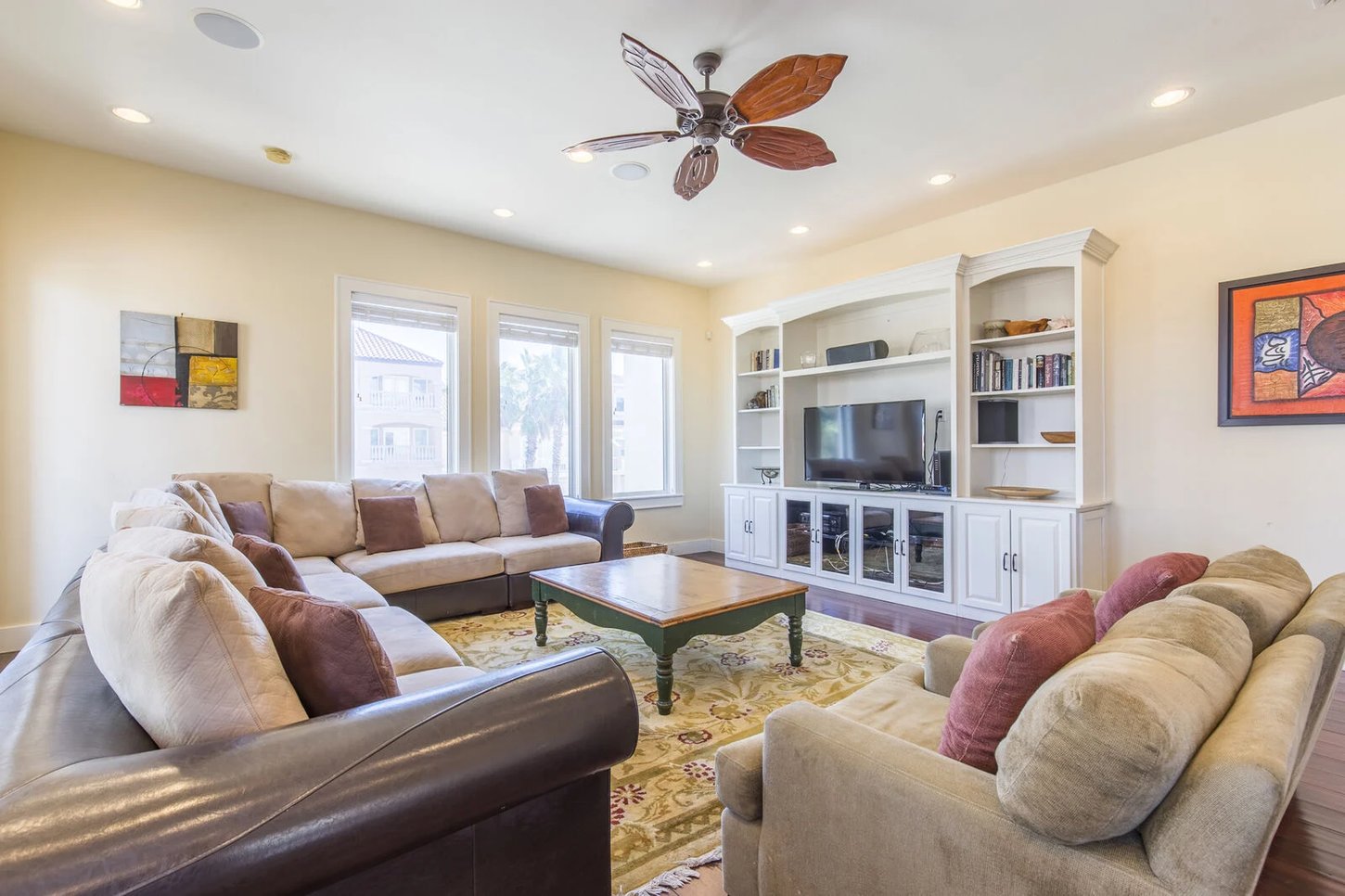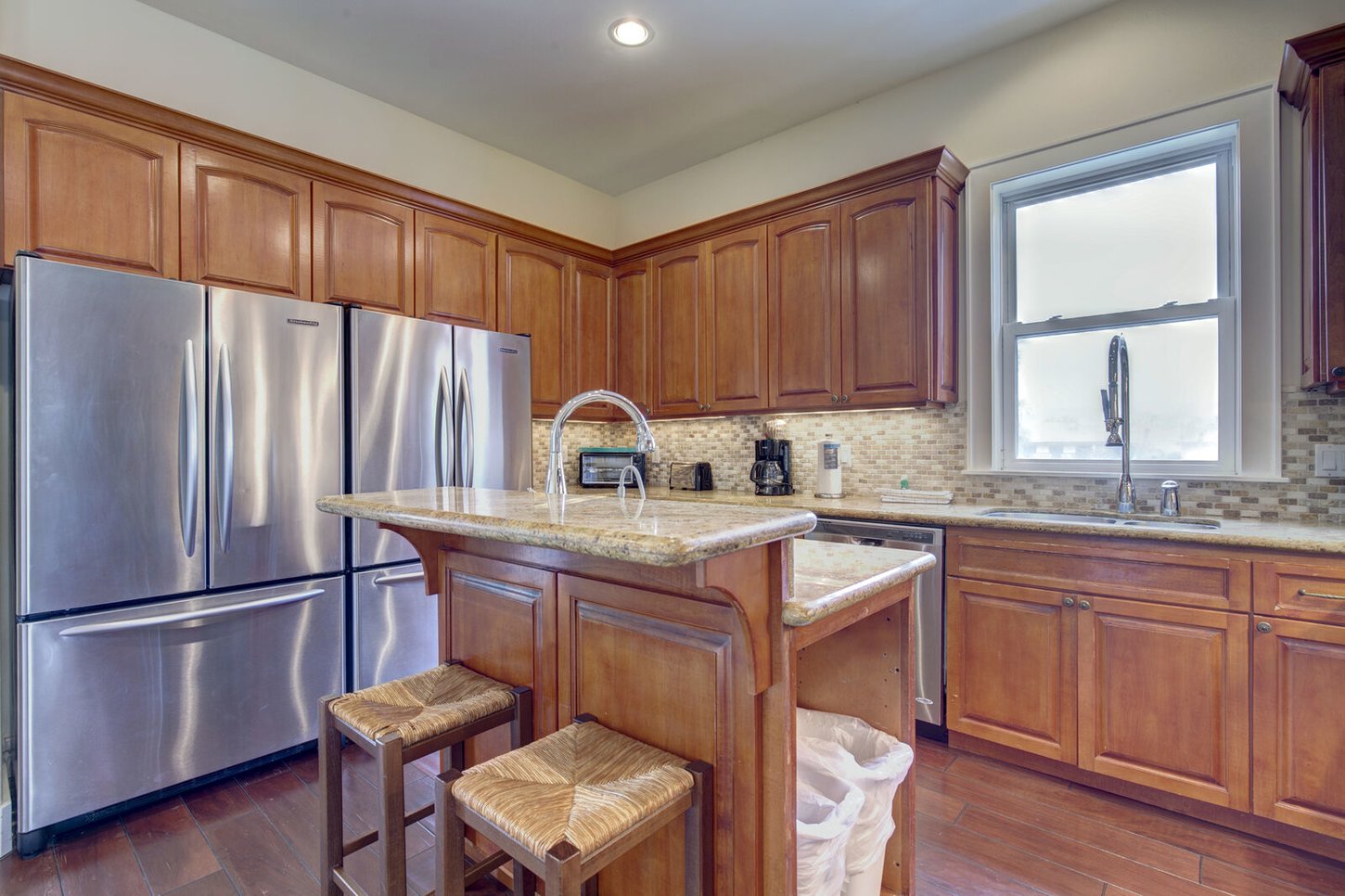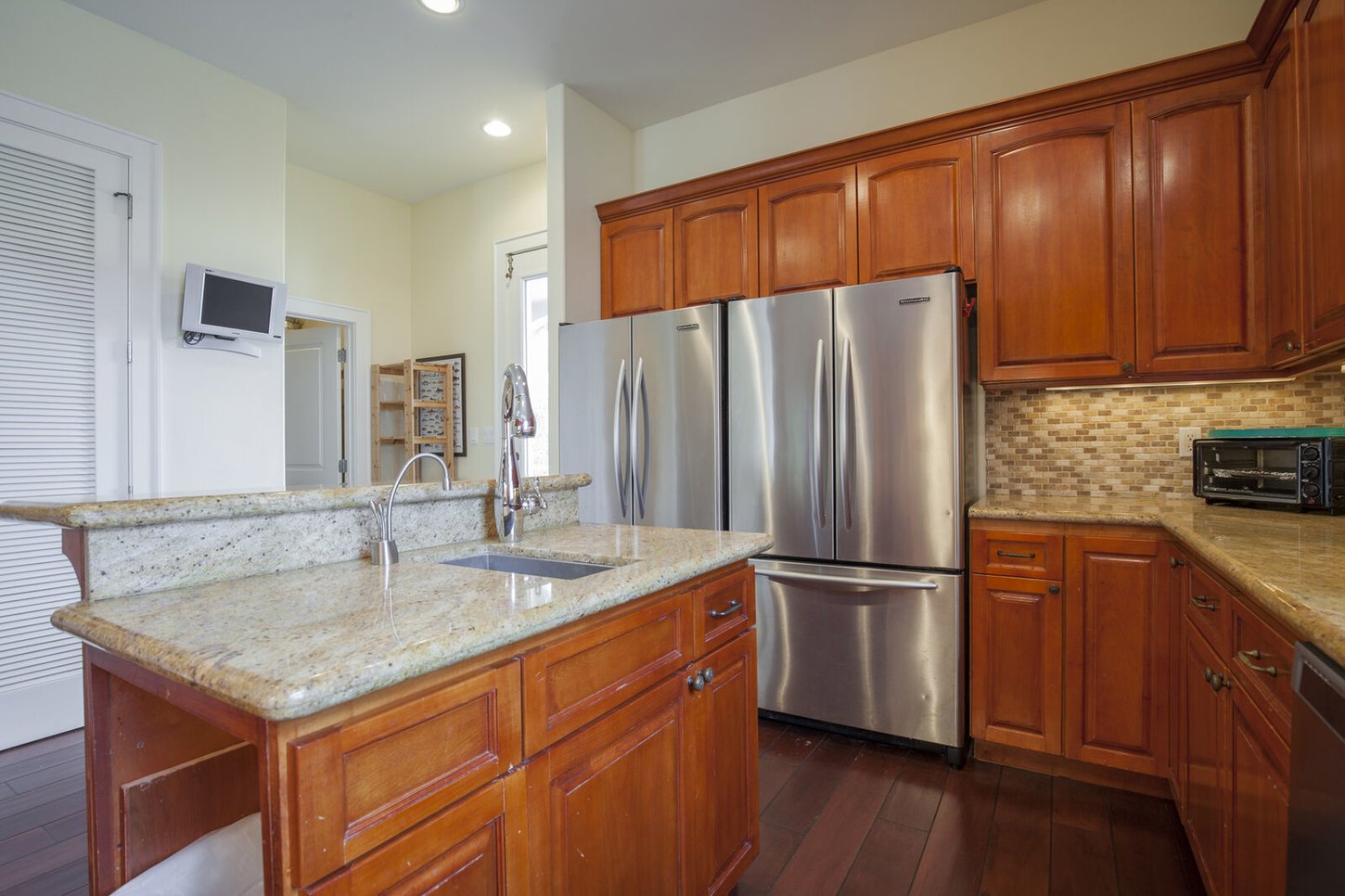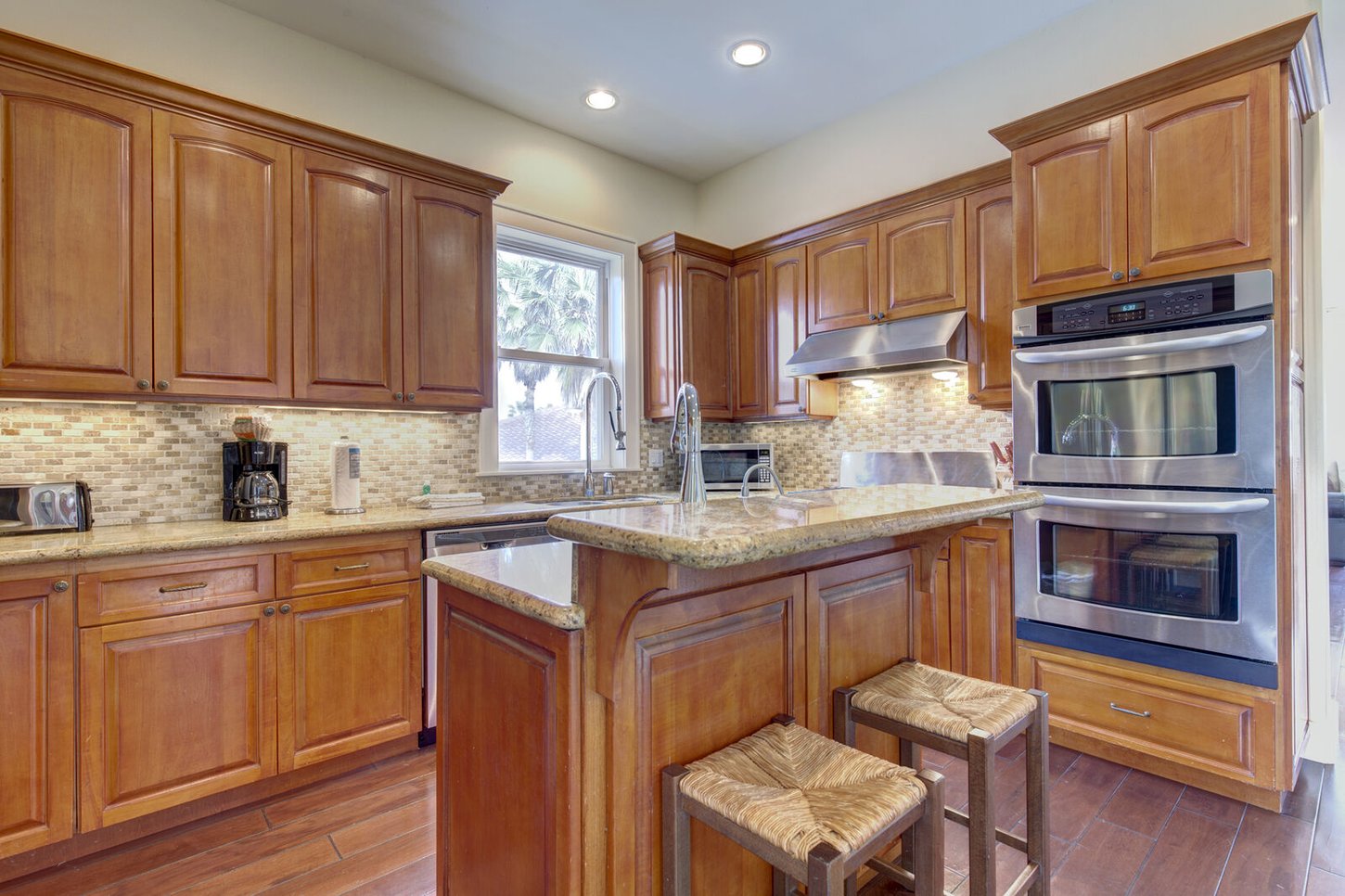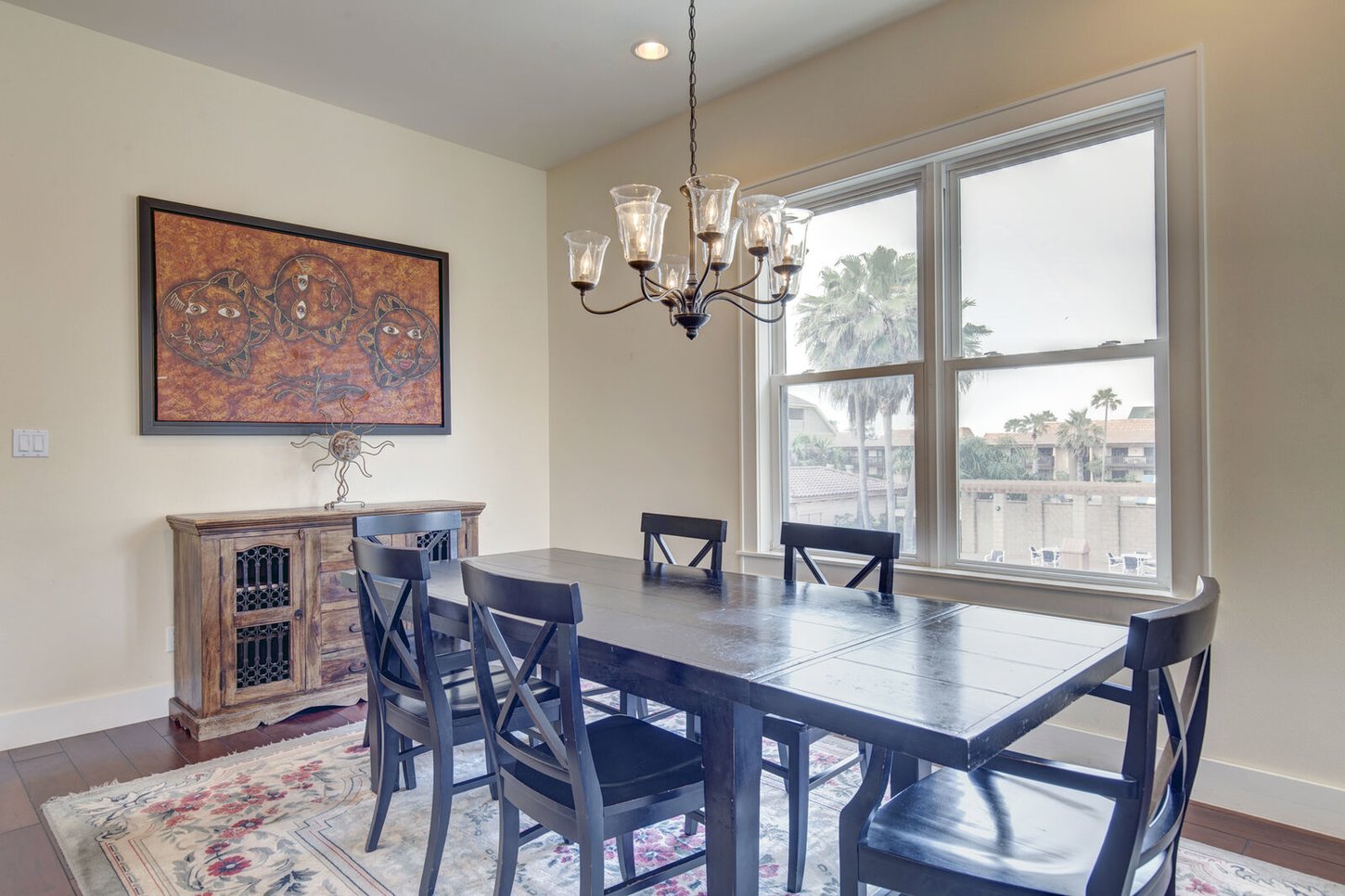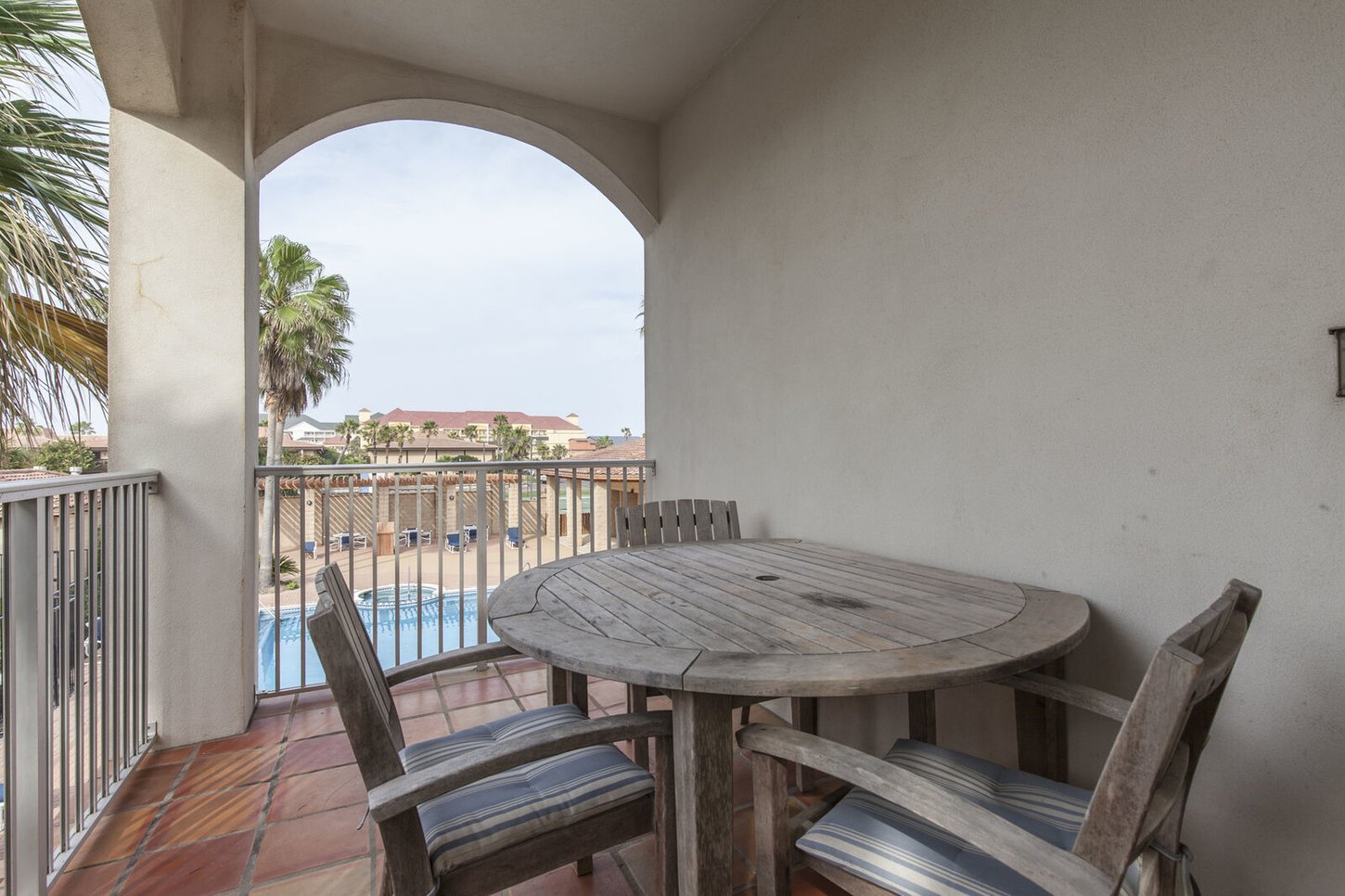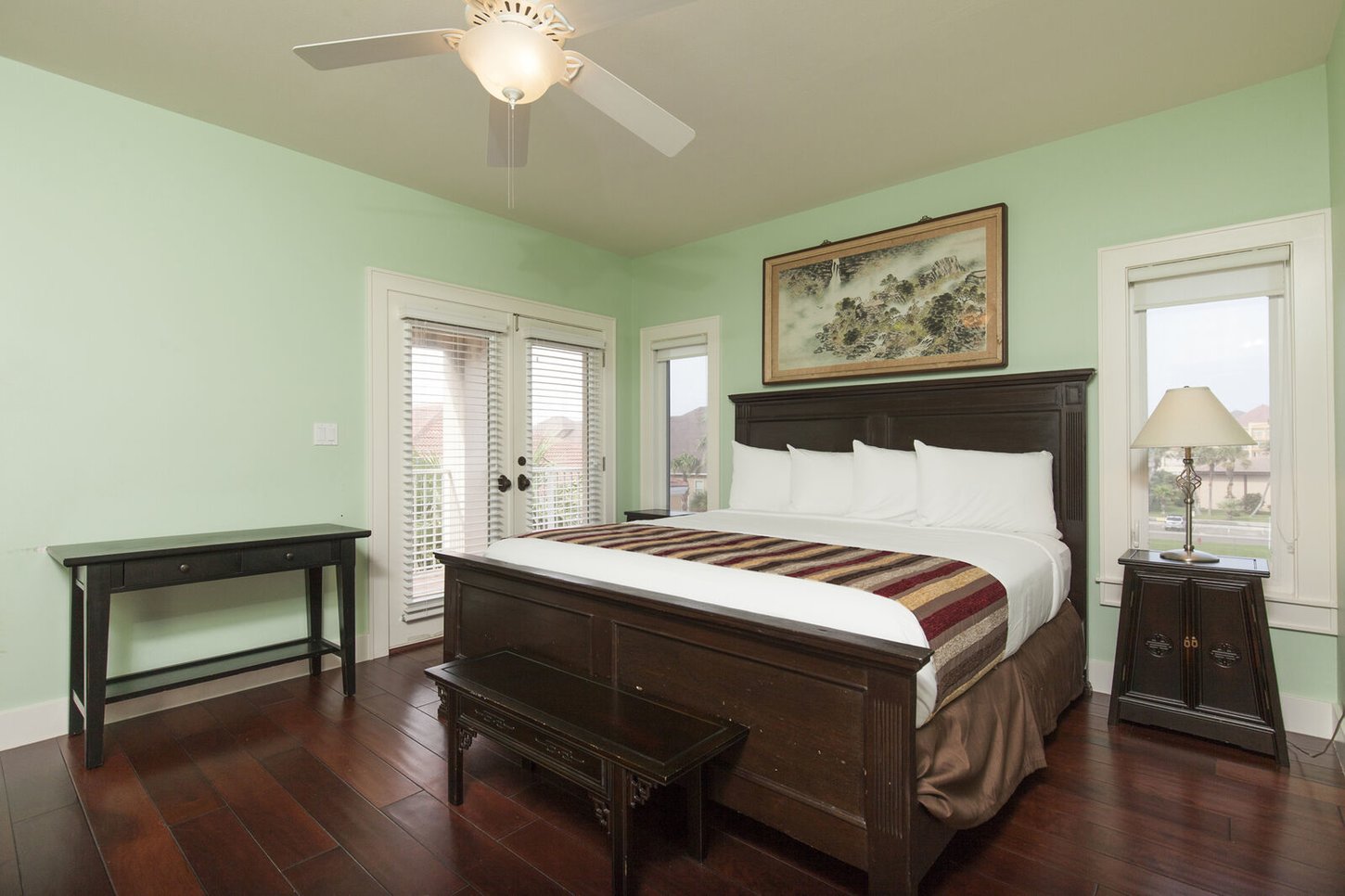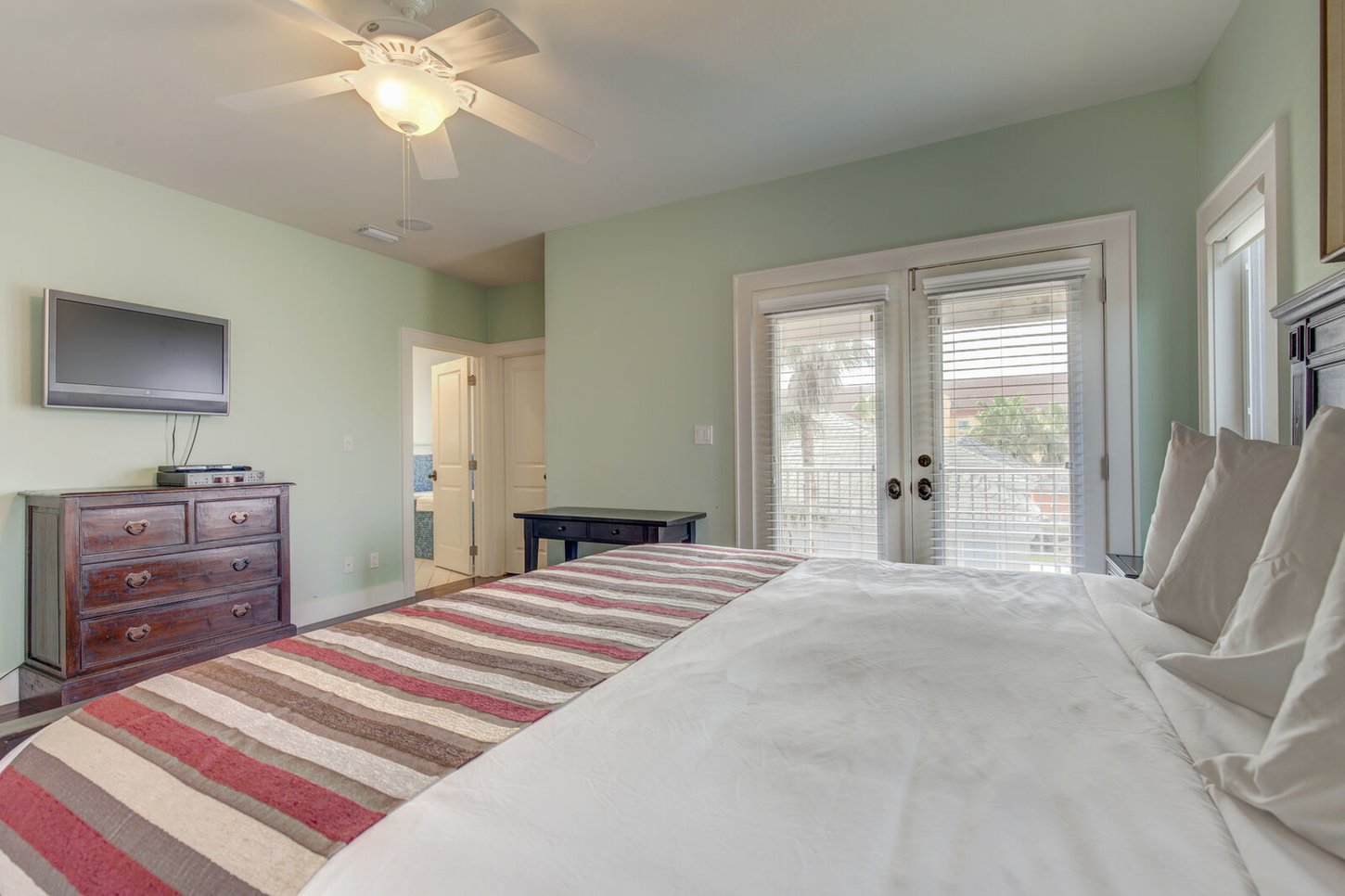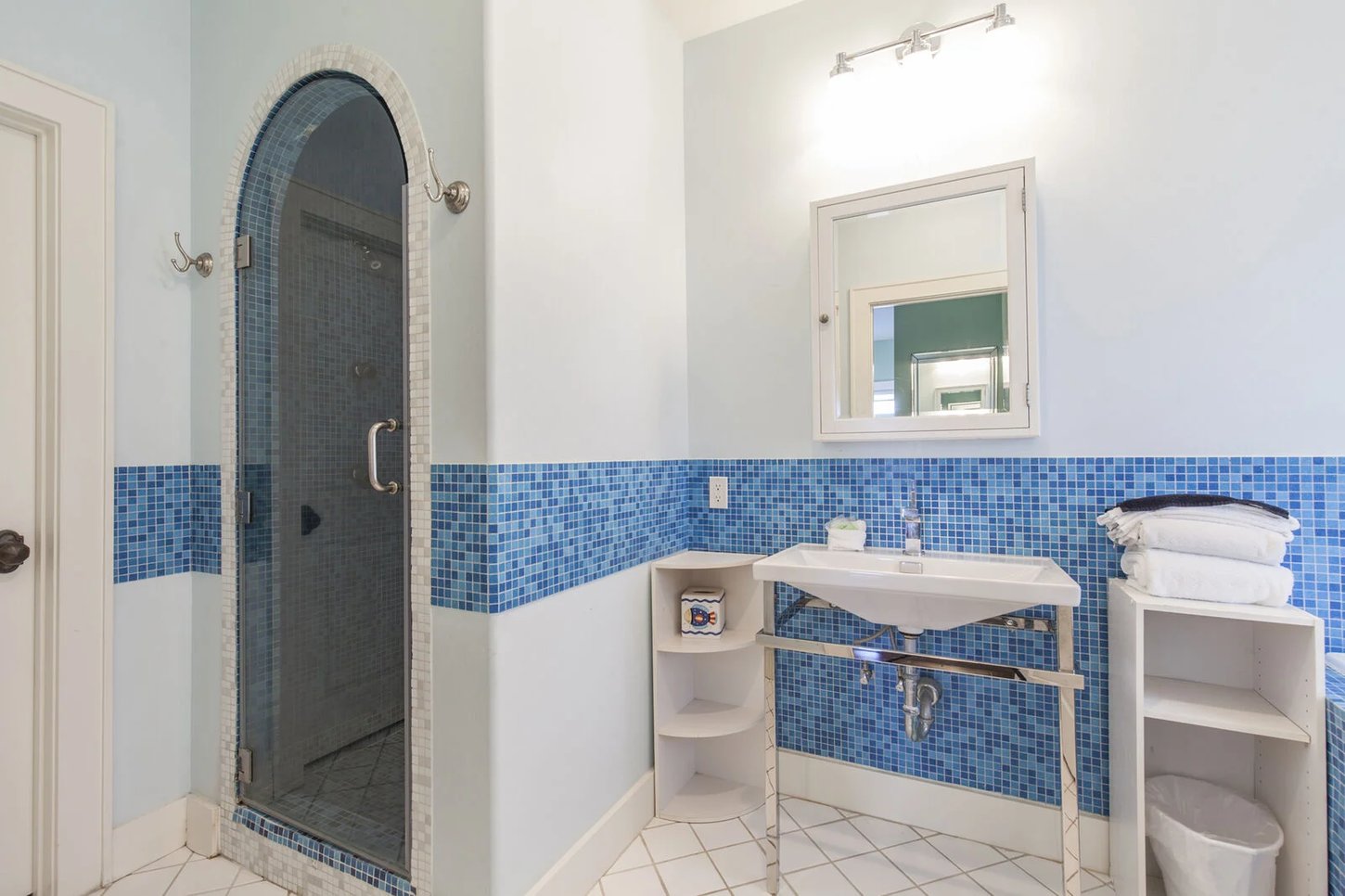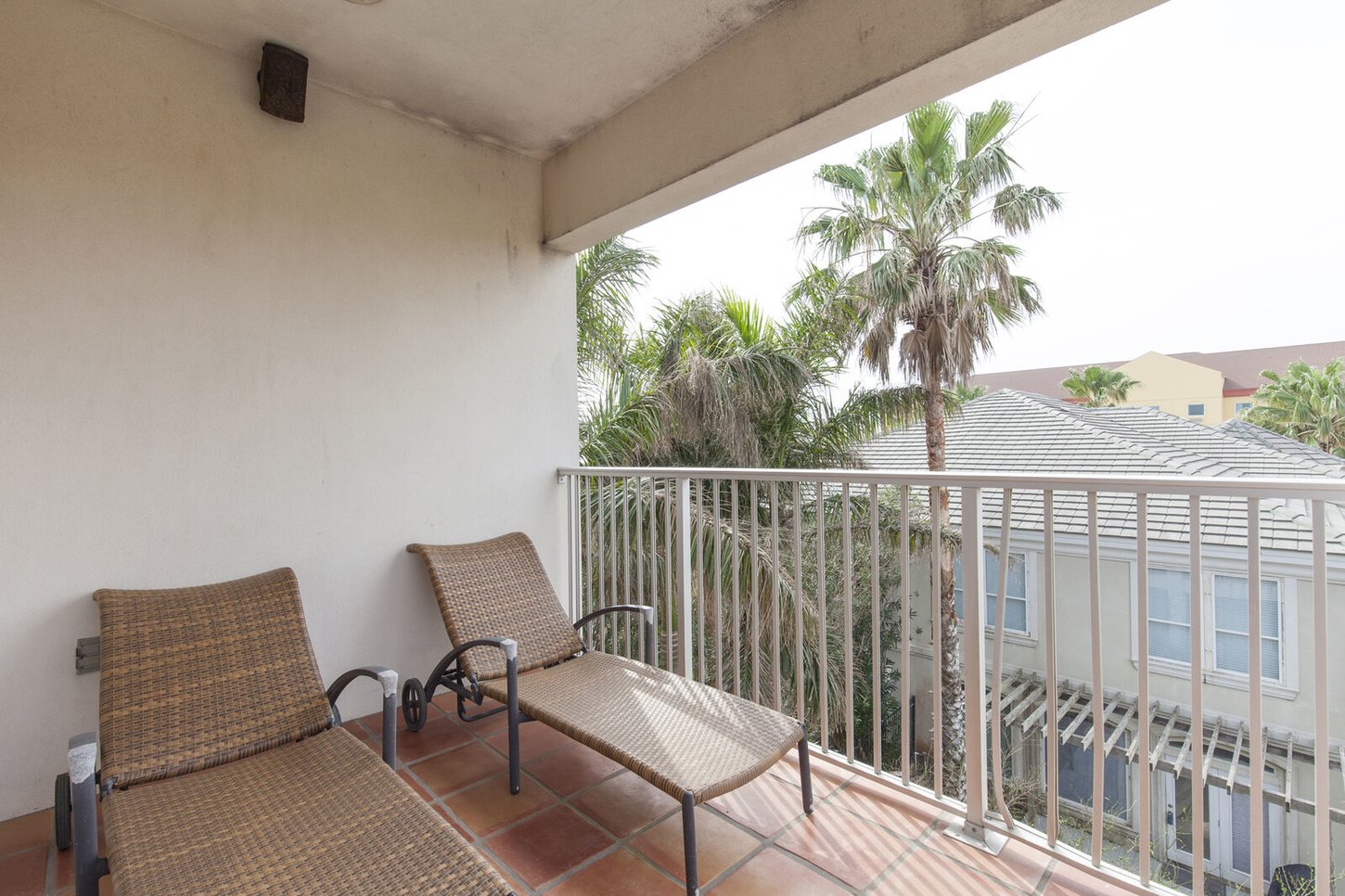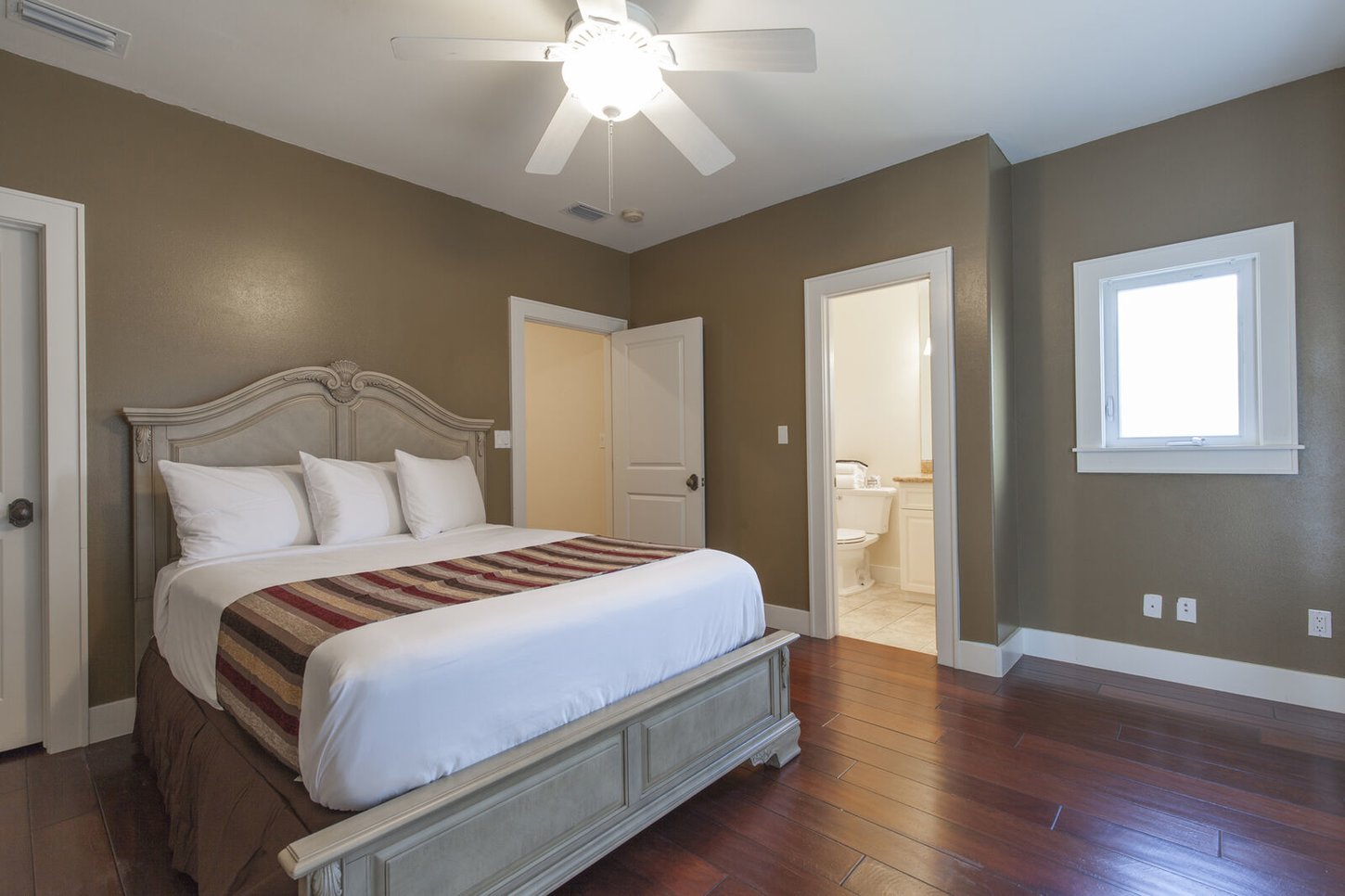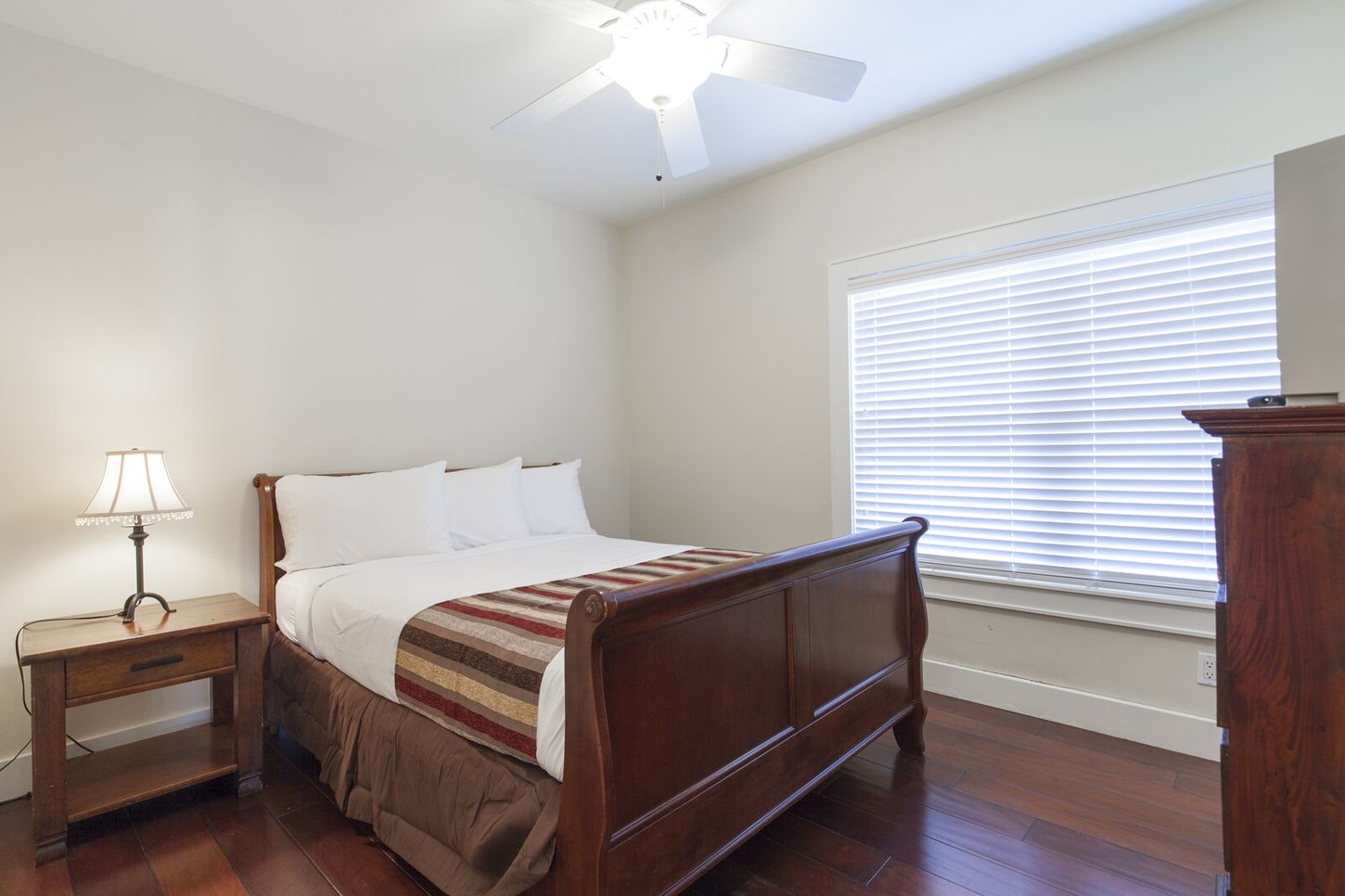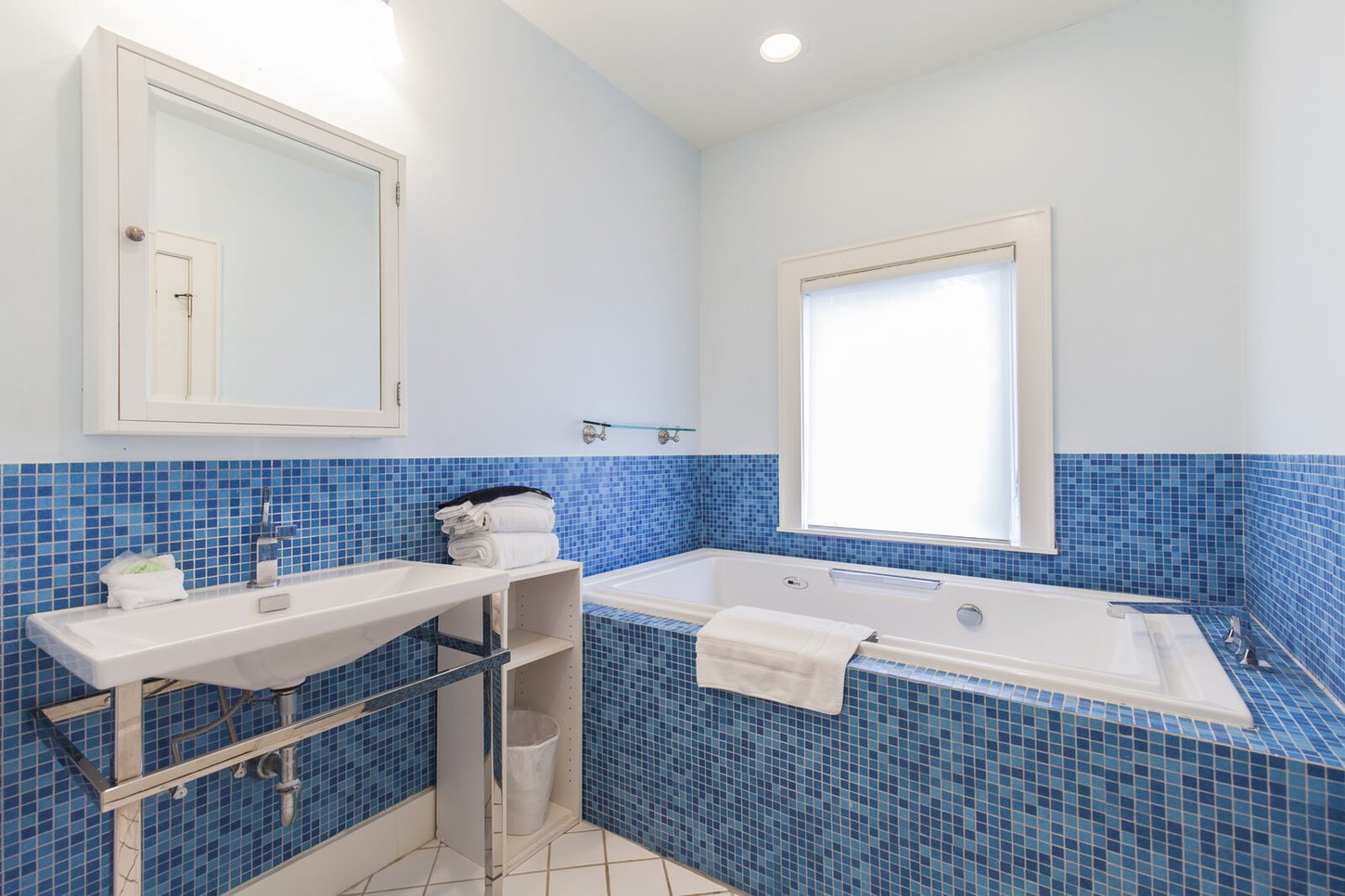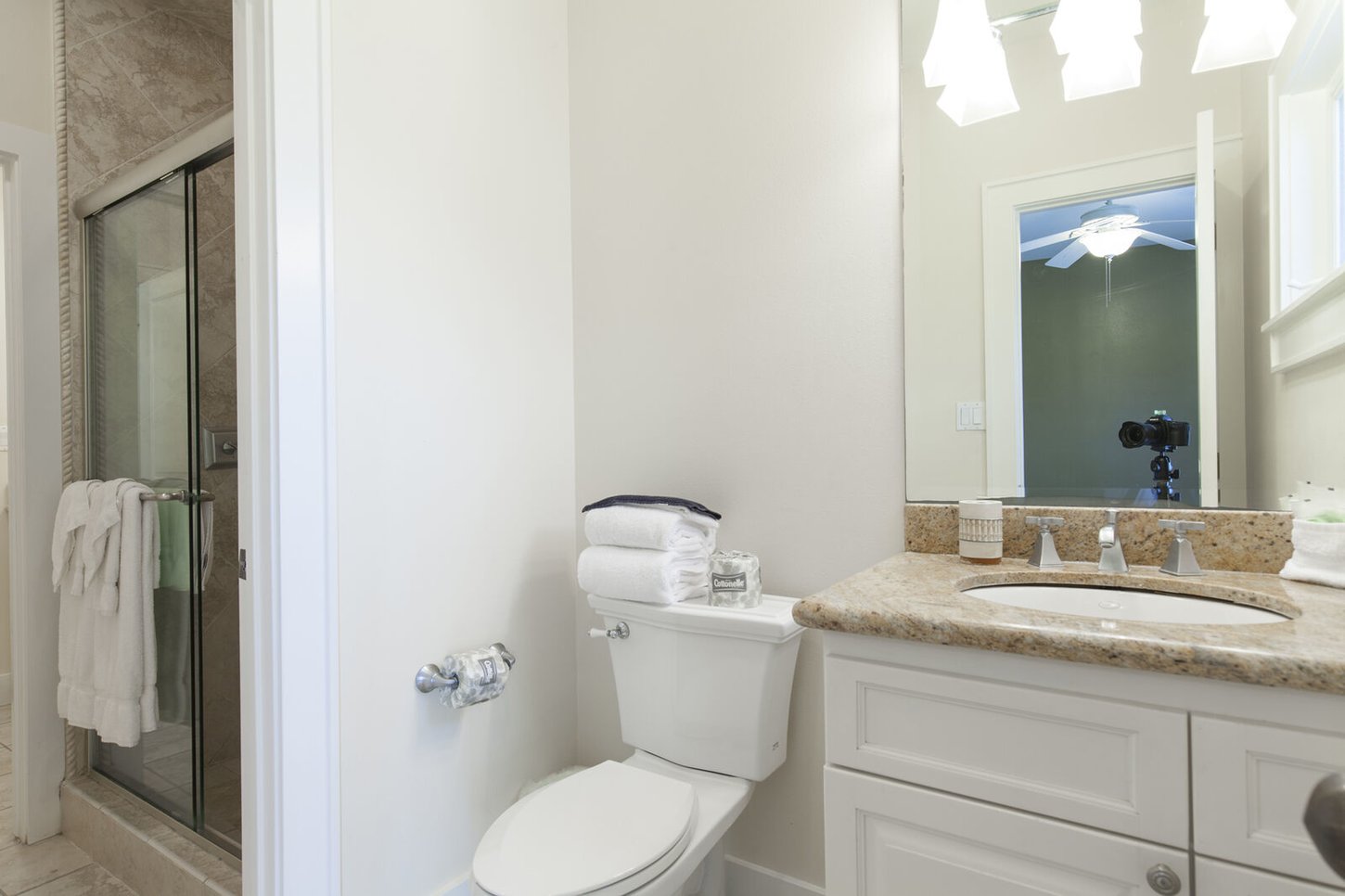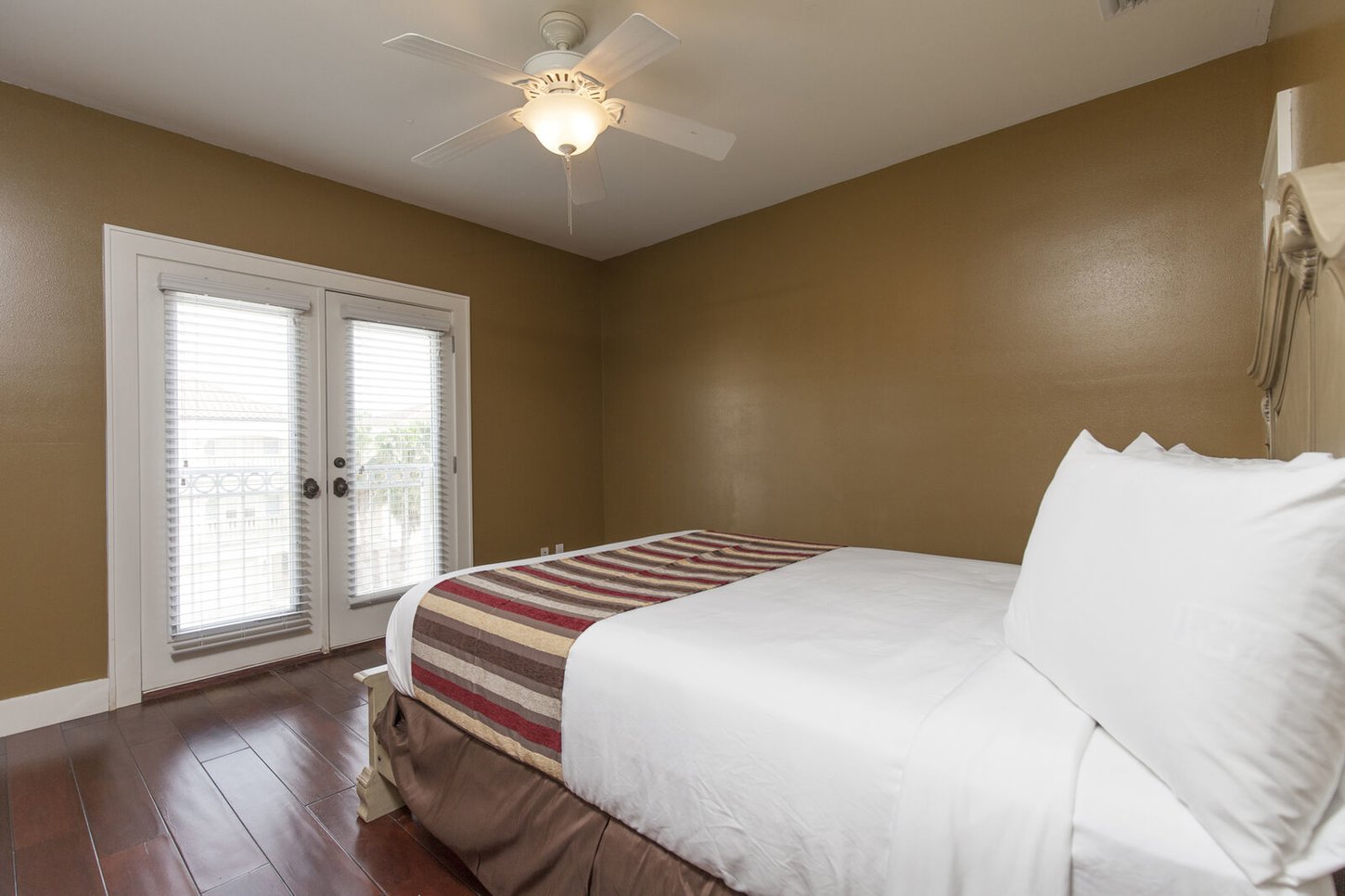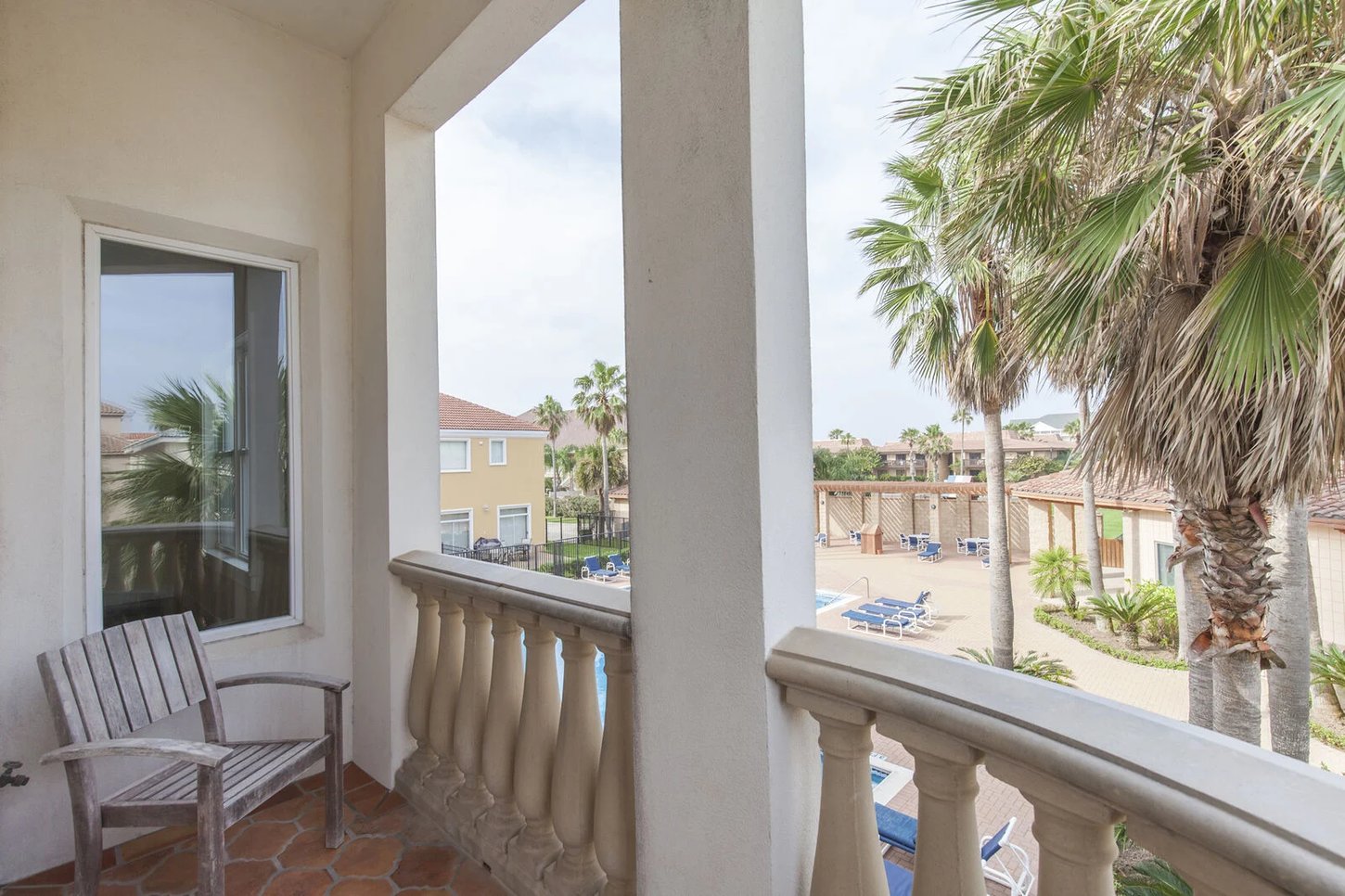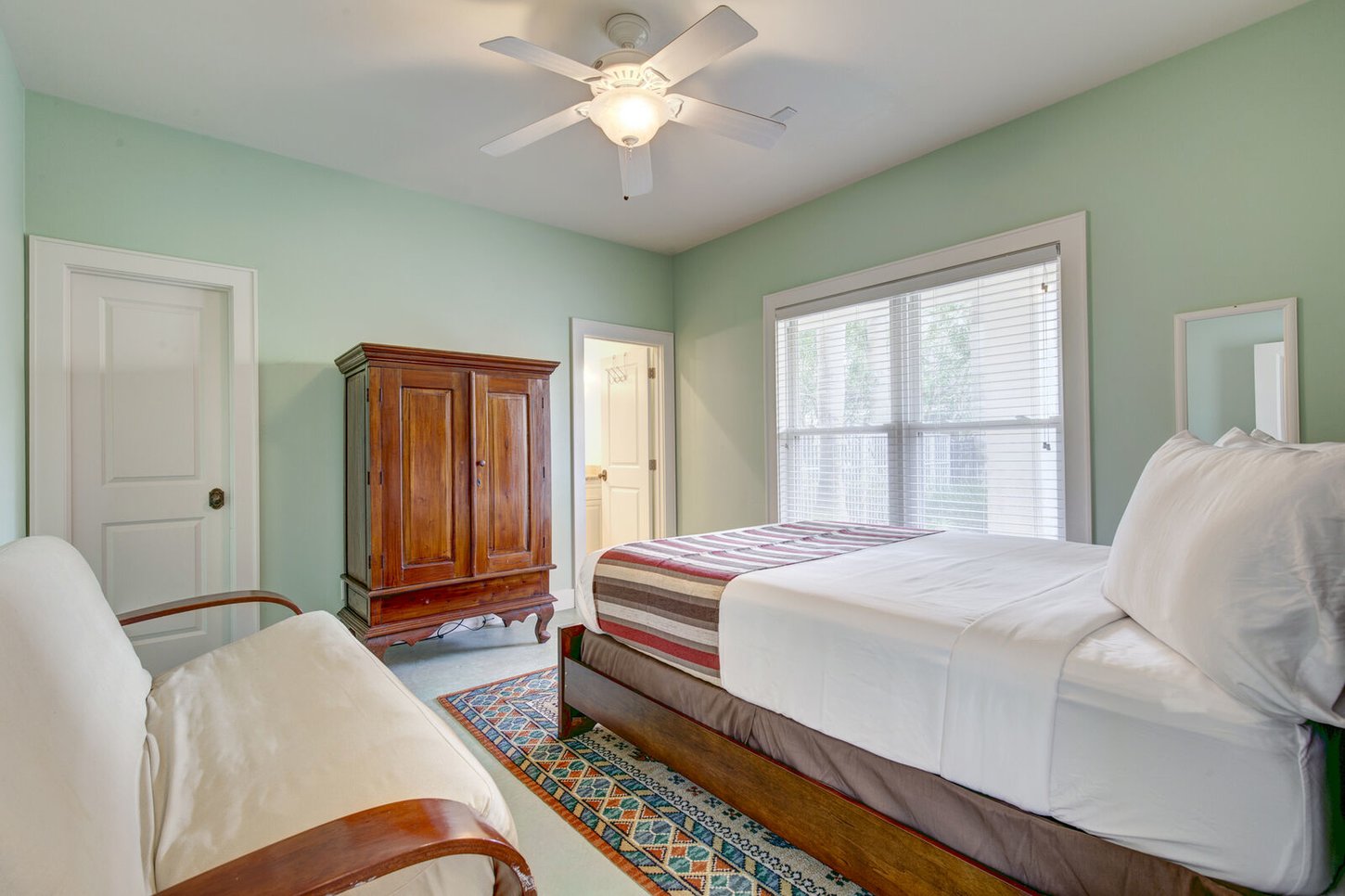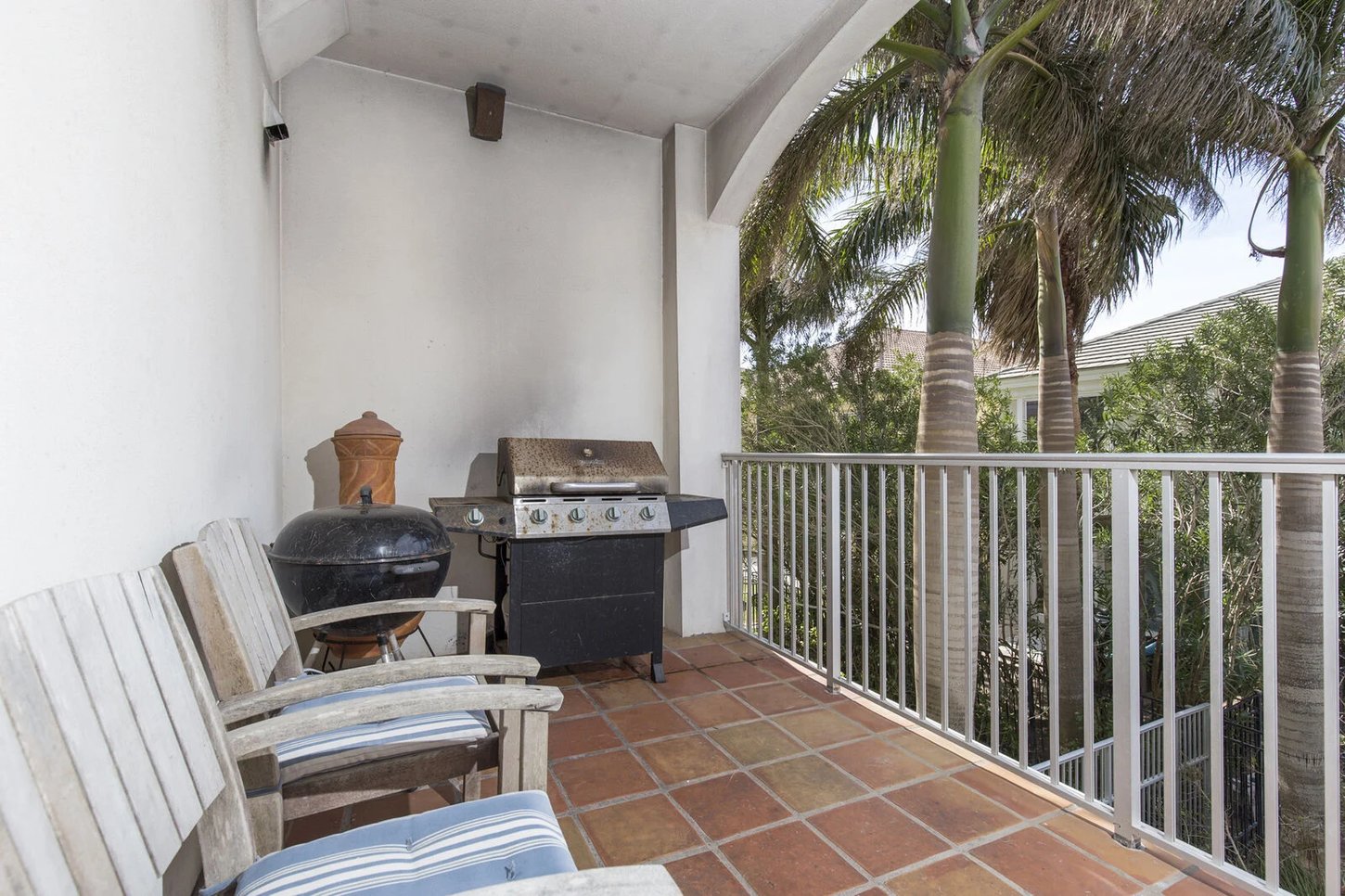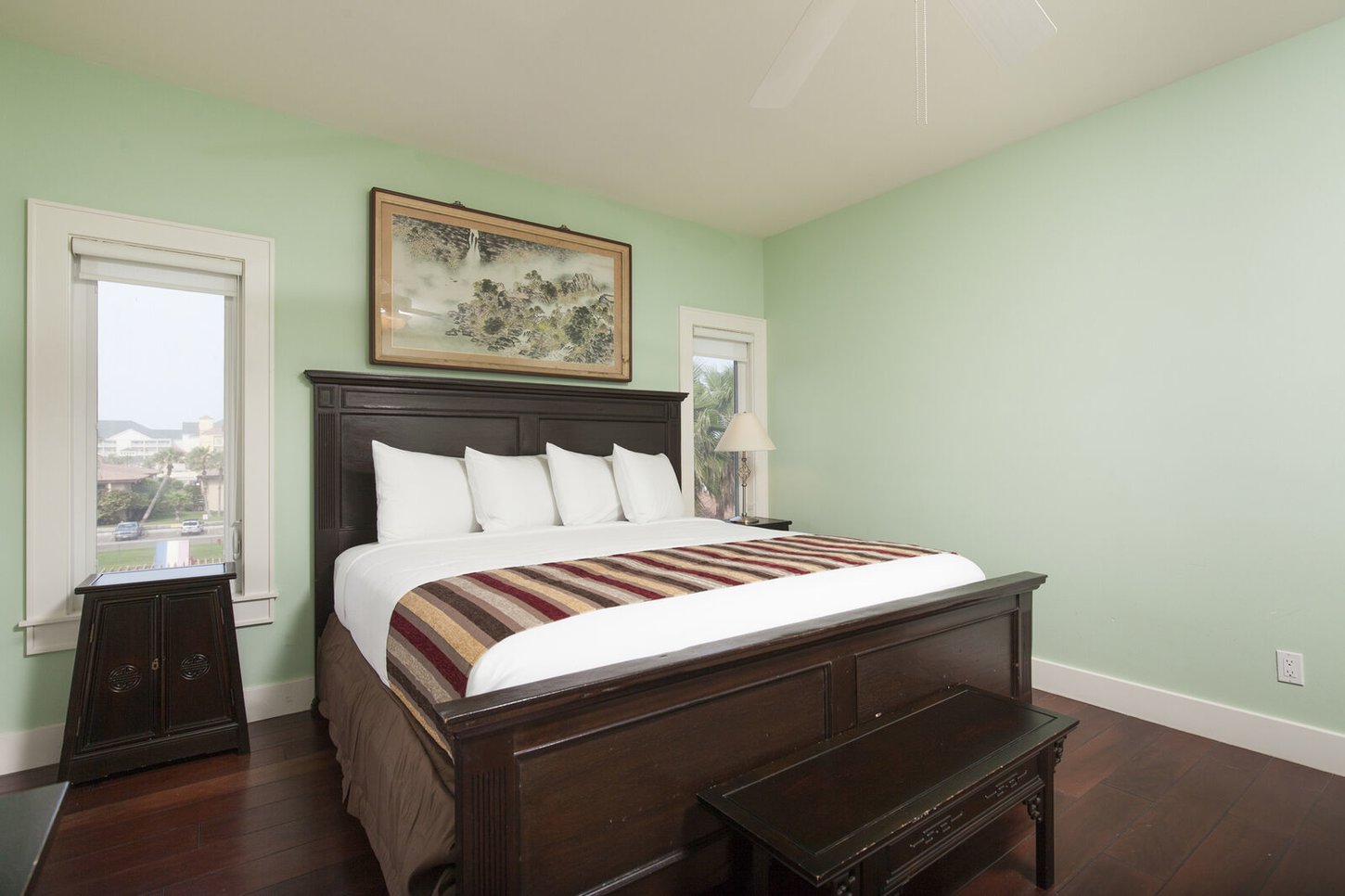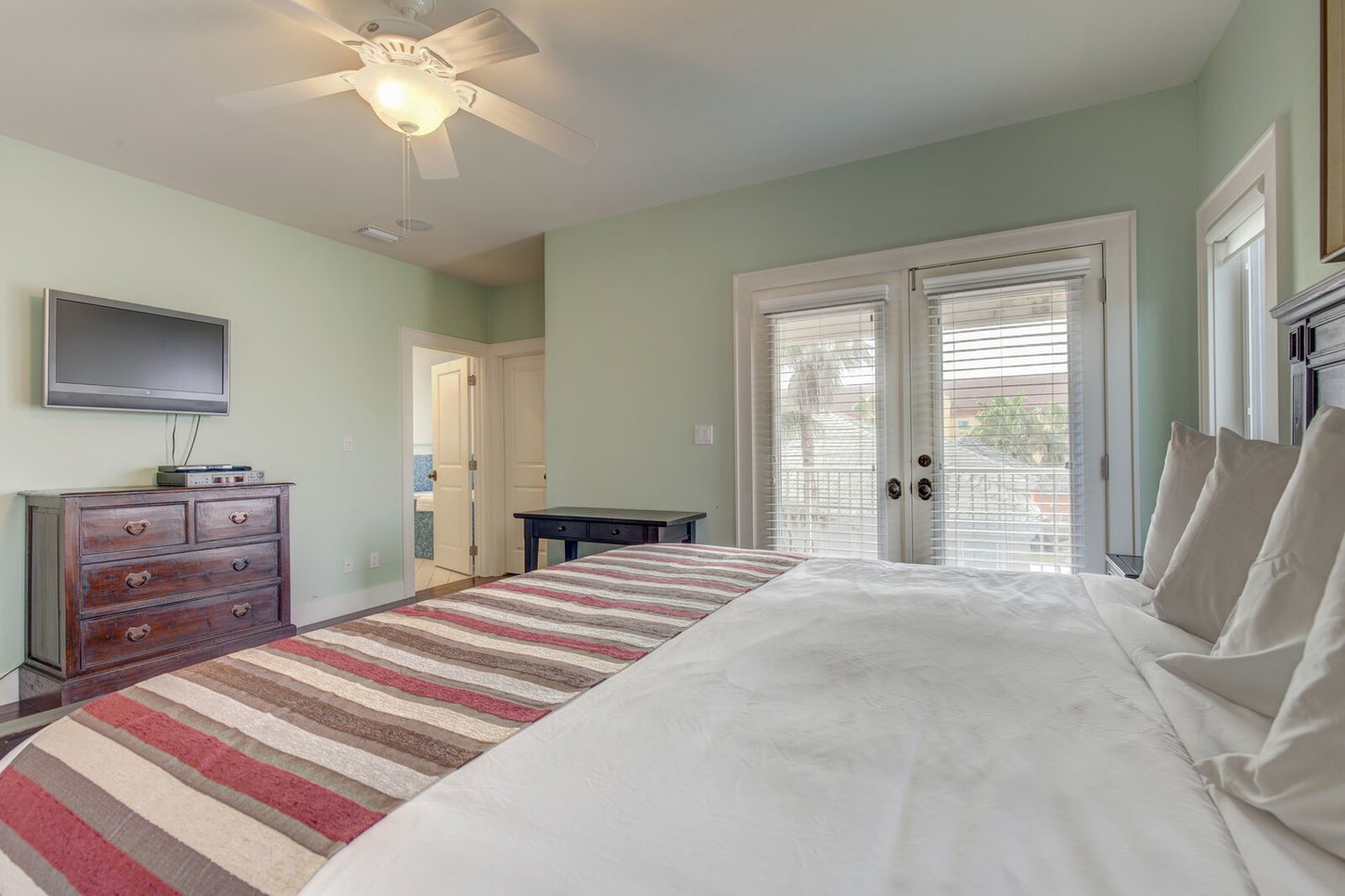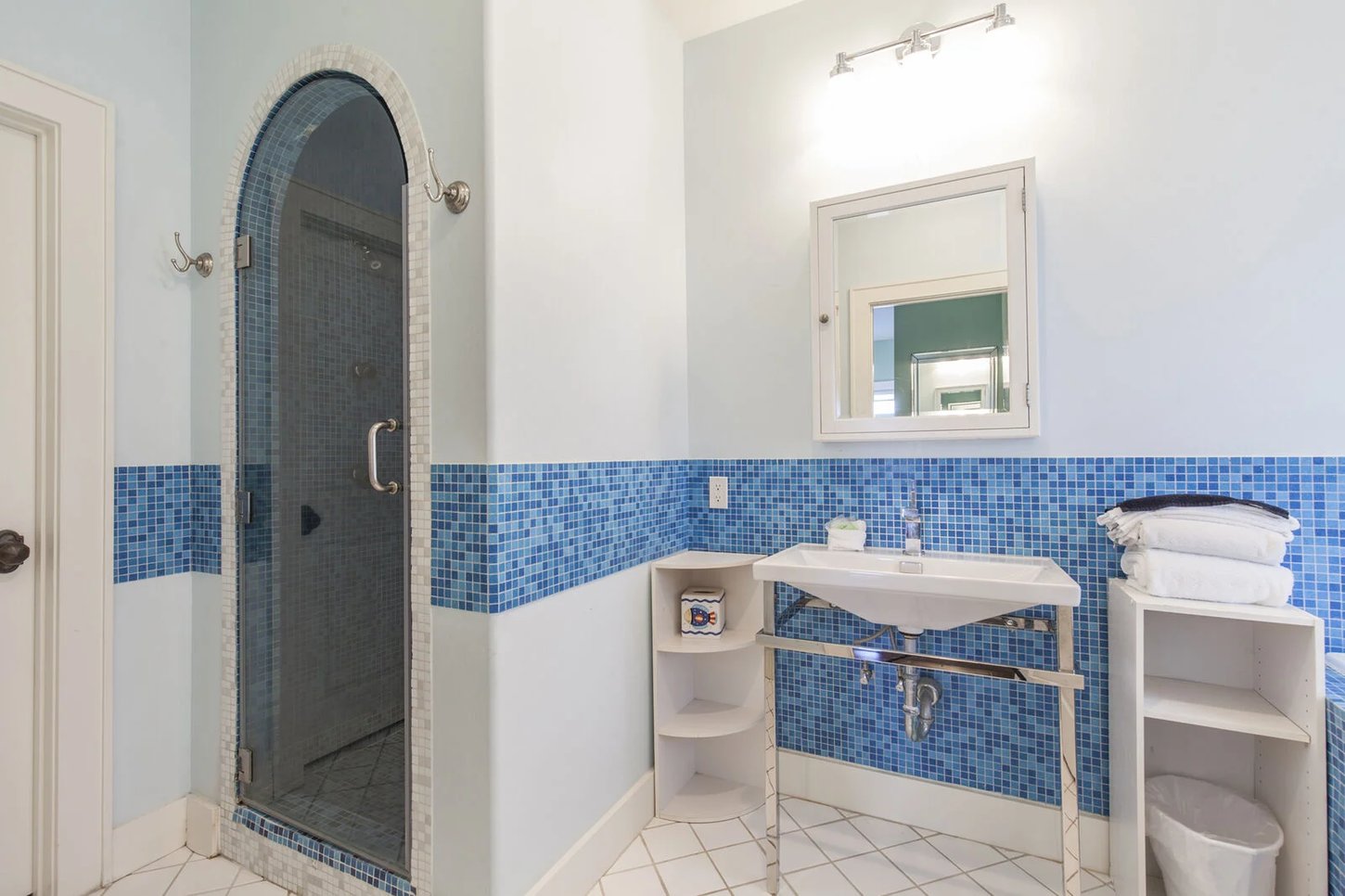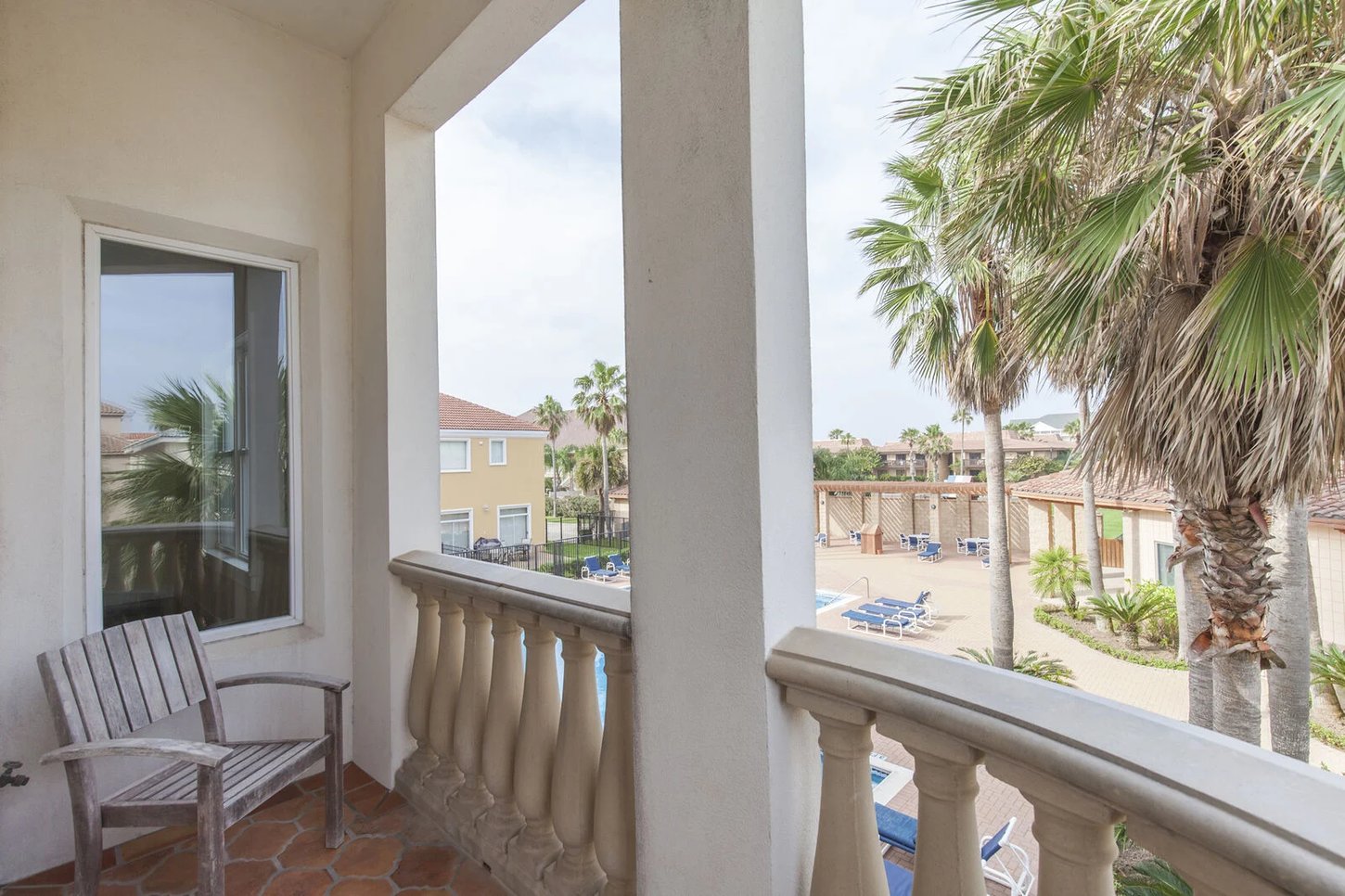 ---
---
Description
PERMIT #2015-766911 STANDARD OCCUPANCY (Sleeps): 10 guests (includes infants or children) MAXIMUM OCCUPANCY: 10 guests (includes infants or children) VEHICLE MAXIMUM: 4 vehicles (includes golf carts, or any other recreational vehicles. BOAT TRAILERS ARE NOT PERMITTED!)PETS ARE NOT ALLOWED. IMPORTANT NOTE: This property is located within a gated community that has strict HOA rules and regulations. All guests are required to wear wristbands at all times, for the full duration of the reservation. Wristbands can not be taken off, and/or exchanged with any other person. A guest list is required in advance of check-in. ONLY those listed on the guest list will be provided a wristband and will be allowed on the premises. DAY GUESTS OR VISITORS O...
Read More
Click Here to Watch a Video Tour
---
Amenities
Basic Soaps
Bed Linens Provided
Iron & Board
Toilet Paper
Washing Machine
Wireless Internet
Internet
Living Room
Paper Towels
Shampoo
Blender
Coffee Maker
Dishwasher
Grill
Kitchen
Microwave
Oven
Refrigerator
Stove
Toaster
---
Location Info
Located on the oceanfront and is within convenient walking distance to the South Padre Island Birding and Nature Center, Sea Turtle, Inc., the South Padre Island Convention Centre and several, popular entertainment venues.
---
Rates
Nightly rates range from $179.00 to $629.00
---
---
Policies
Check-In Time :
04:00 PM
Check-Out Time :
11:00 AM
---
General Policies
House Rules
Terms & Conditions
Cancellation Policy
---
Reviews
---
- 09/22/2022 -
Unsatisfactory Stay in 6511 Fountain Way
"Unfortunately, this was our most disappointing rental experience with SPI. This property is in great need of a deep clean, full kitchen reset, repairs, and updates. The owner is charging market rates for a below-market experience. When compared to other island properties we have stayed in, this house has seen its better days. There were a lot of little things that added up to a disappointing stay. The kitchen is not stocked with a complete set of usable pots and pans. It is a collection of things left over time, all in poor condition. Kitchen cabinets need repair, not all the stove burners work properly, and the gas runs too high and creates soot on your pans. The upper oven door did not close completely. There was a disgusting collection of dust and dirt on the ceiling over the island sink. There was a coat of dust over the window sills, blinds, and baseboards which cause my husband's allergies to flare immediately, maintenance did change the air filter, and that seemed to help. Towels, linens, and bedding are low quality and overused. It made you feel like each room was a red-roof inn. Light fixtures over the bathroom vanities are missing sconces, lamps had blown out light bulbs, the wood floors need to be refinished, and it wouldn't hurt for the cleaning company to actually move the furniture and clean the floors in the common area. Kitch cabinets have some doors barely hanging on or poorly close. The kitchen faucet has low water flow and needs repair or replacement. The layout is great for a large family, but at this rate, this home needs full internal paint, floors refinished, kitchen cabinets should be refinished, overall TLC, and updated staging. The decor feels like you walked through Goodwill. I would not recommend this property to a friend. For less, you can rent a better condo or home on the island that actually makes you feel like you are on vacation."
- 07/29/2022 -
Paradise
"The place was excellent, the upstairs restrooms jack/Jill shower and restrooms did have an oder of sewer when in use or the toile would flush. other then that the place was very nice and I would stay there again"
- 07/25/2022 -
Be ware
"Unfortunately the place looks beautiful on the listing but had some major issues. The condo smelled awful, there was vomit in one of the sinks, the master shower has mold & didn't work correctly, the AC didn't work well in the 1st & 2nd floor, the trash cans were full of trash. Not worth the price. SPI rentals wouldn't help us with the issues so sadly we had to leave after our 1st night of 5. Very disappointed"
Host Reply
Hi Denise, We sincerely apologize again for any maintenance or housekeeping issues you encountered with the property. We did offer to help by sending maintenance and housekeeping to the property to address the items you mentioned. However, you did not accept our offer to do so and chose to leave the property without giving us an opportunity to make your stay better. I personally spoke with you and made the attempts to address these issues so that you could enjoy your stay. I also attempted to discuss compensation for the issues you encountered, but was not given the opportunity to do so as you cut our call short. After your departure, our maintenance team was able to access the house and confirmed that the AC was working properly. We are sorry to hear that you feel this way about your stay and about our service, but we do believe our team did everything we could to help you with any concerns you had. Regards, Ashleigh T., General Manager
- 07/21/2022 -
Great place for a large family
"The house was just as shown in the pictures. Overall place was very clean. There was some wear and tear on some cabinets, sofa and grill. It was a really nice, short walk to the beach."
- 07/12/2022 -
Above Average
"Very large and spacious living area. The bed in the master bedroom was very comfortable, very secure neighborhood, permanent residents very friendly. I would recommend the grill be replaced"
Read More
(Based on 10 reviews)