Sleeps 8
3 Bedrooms
2 Bathrooms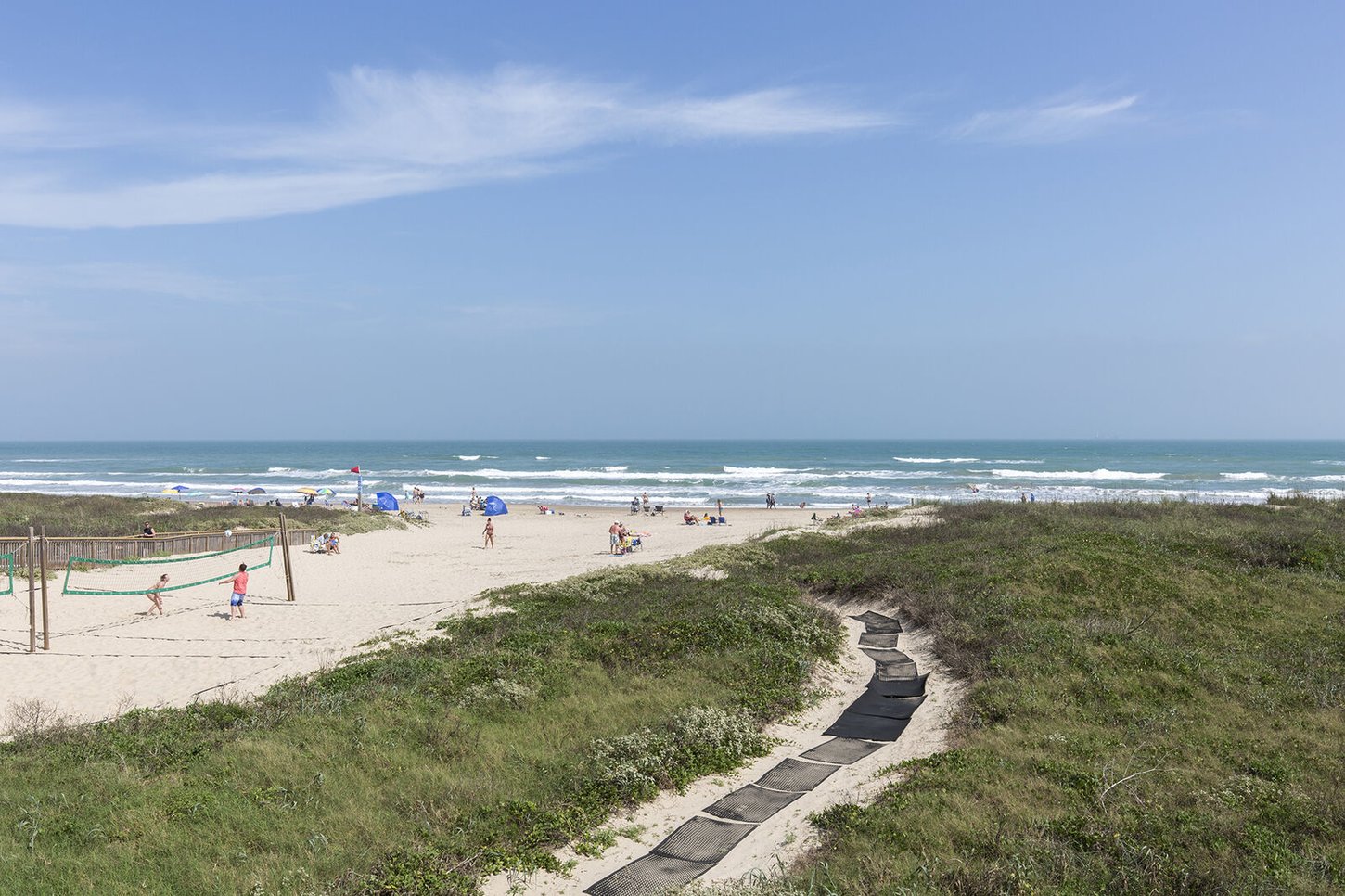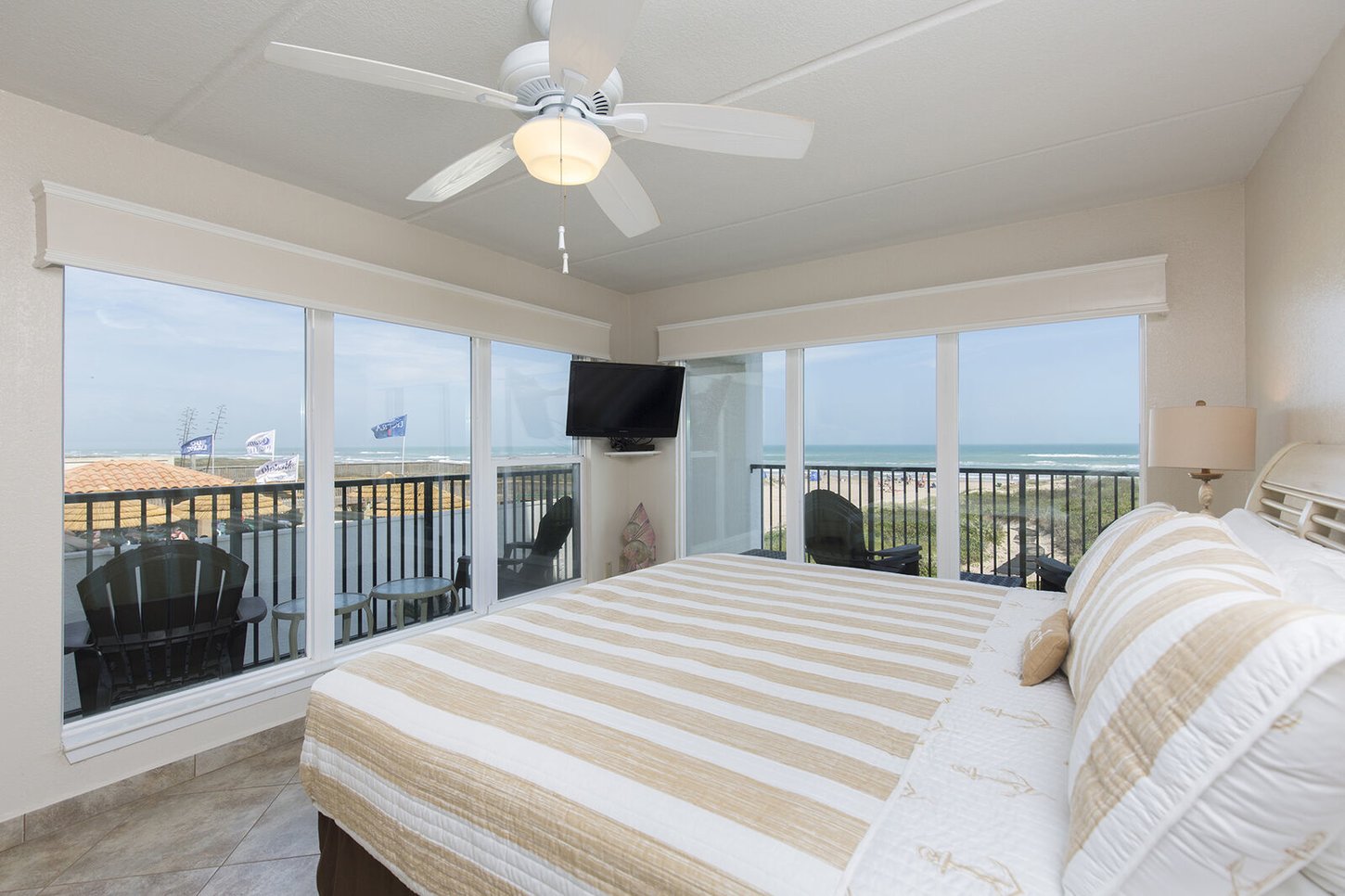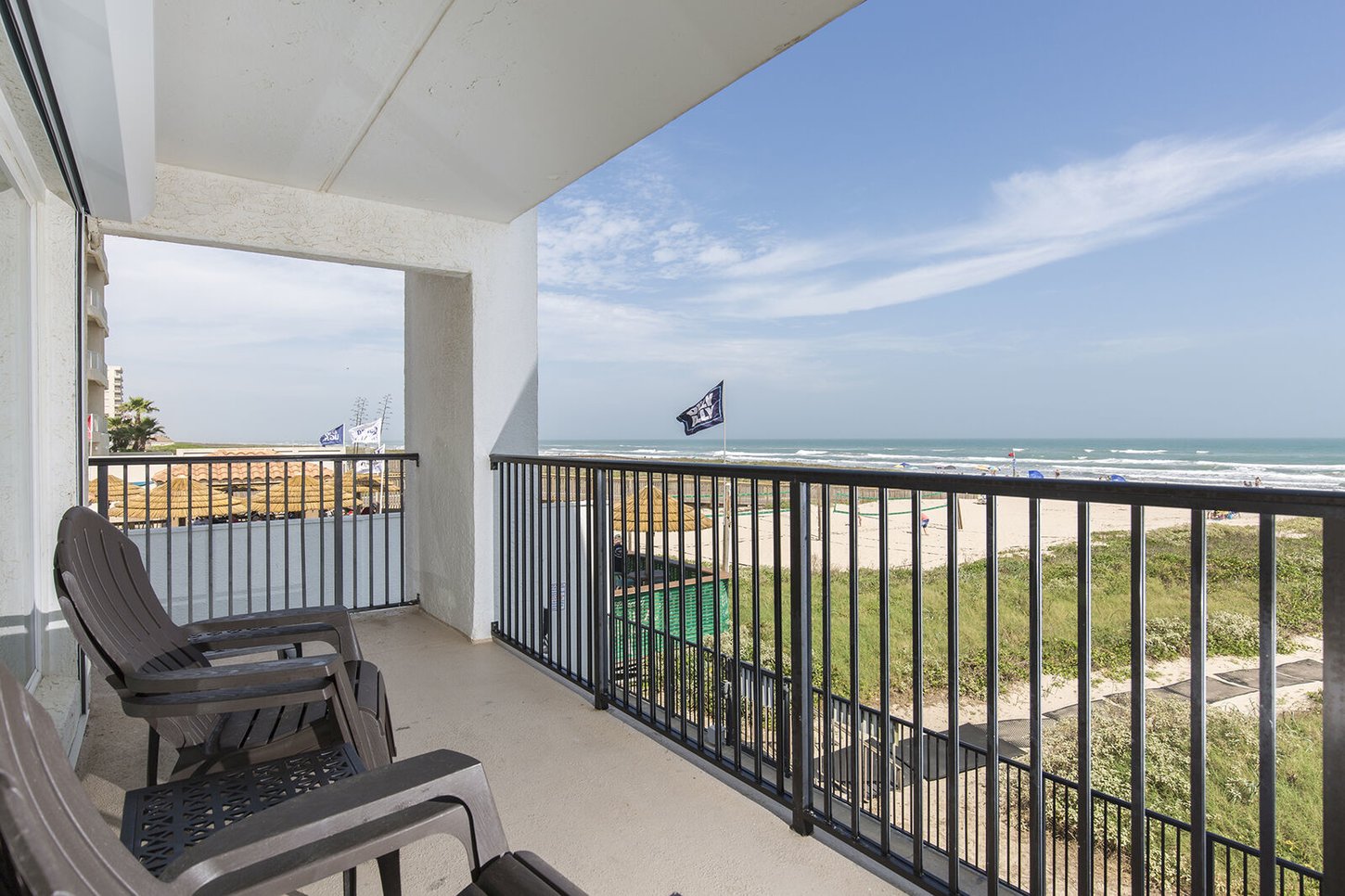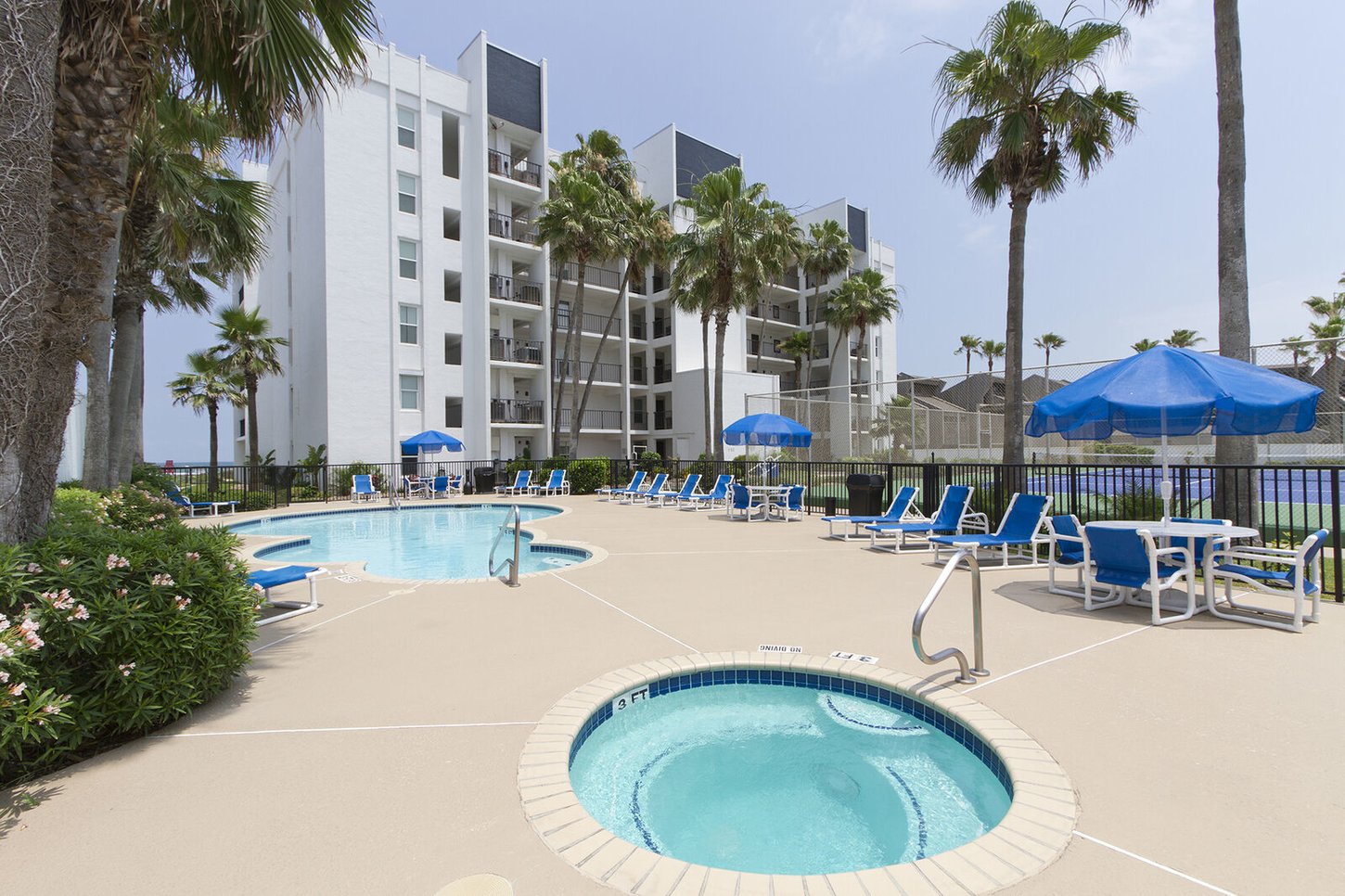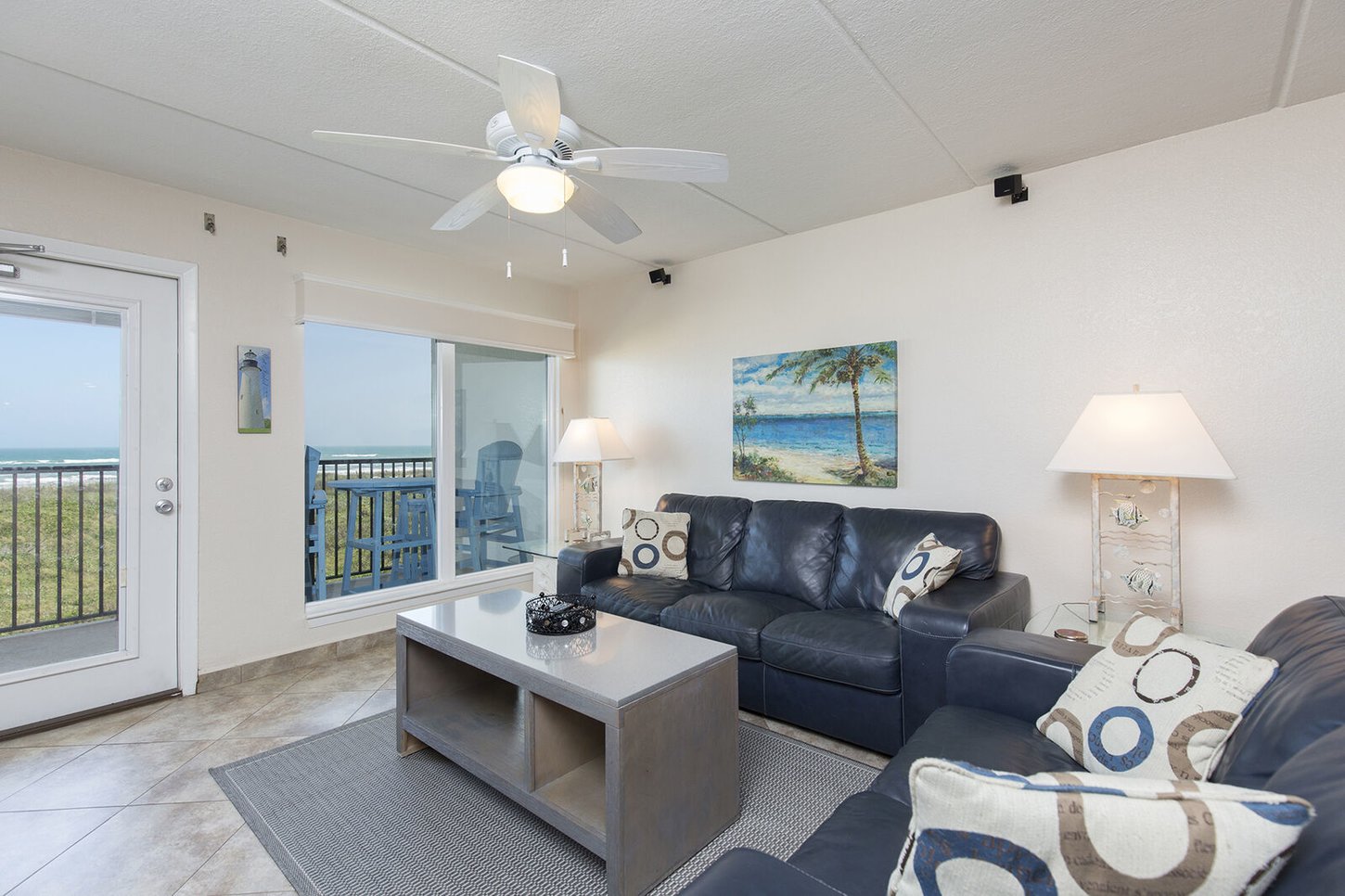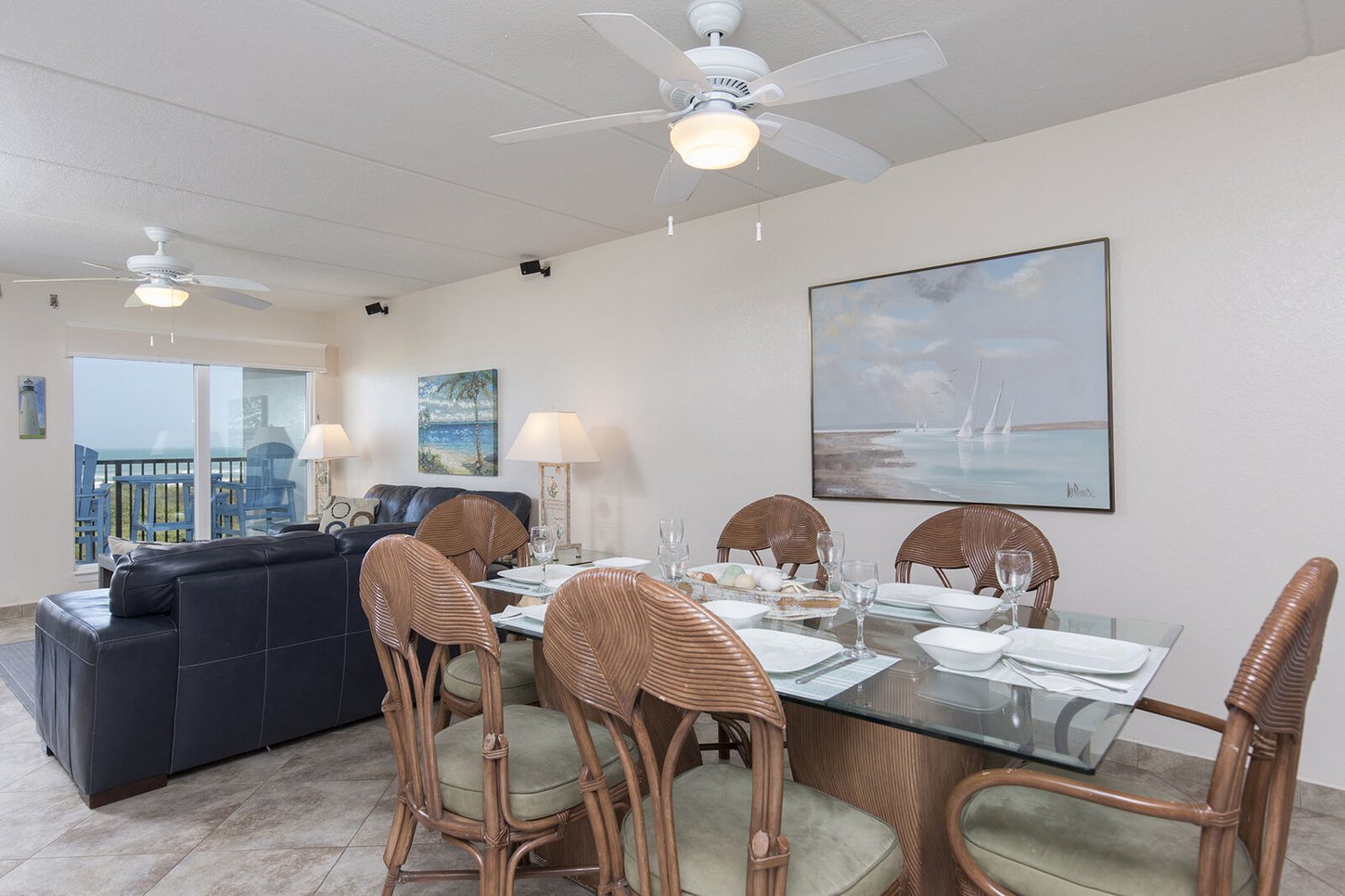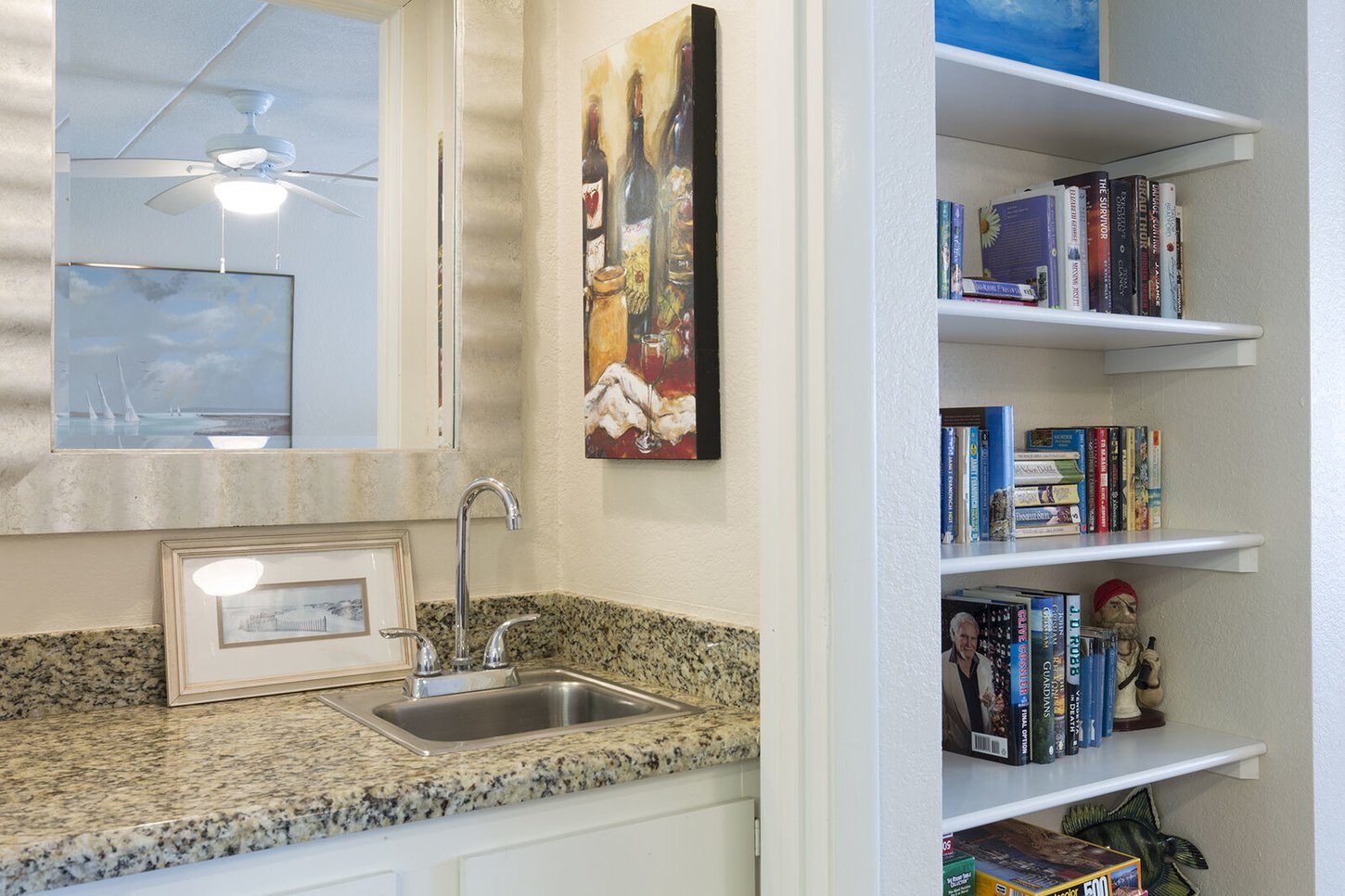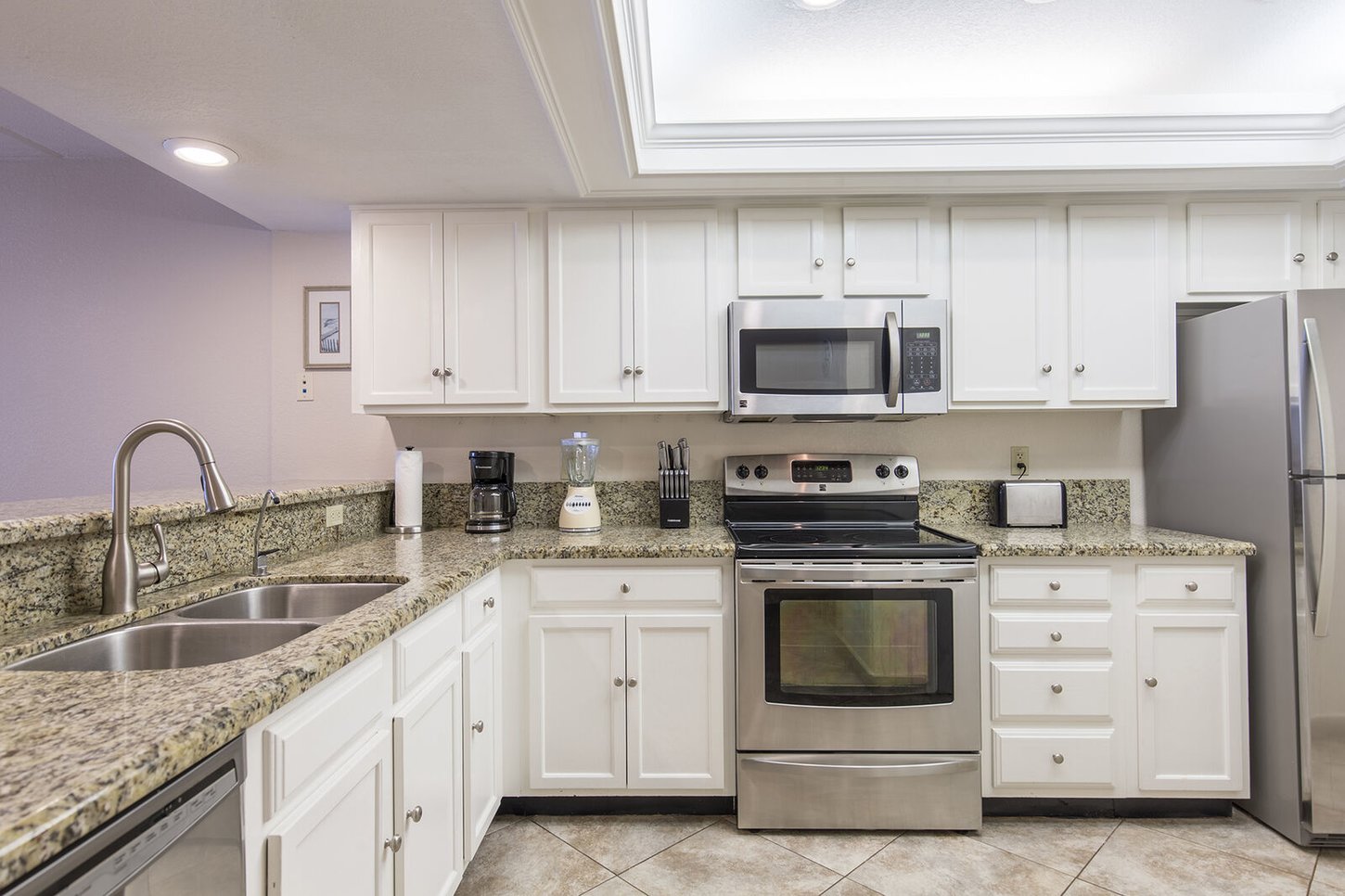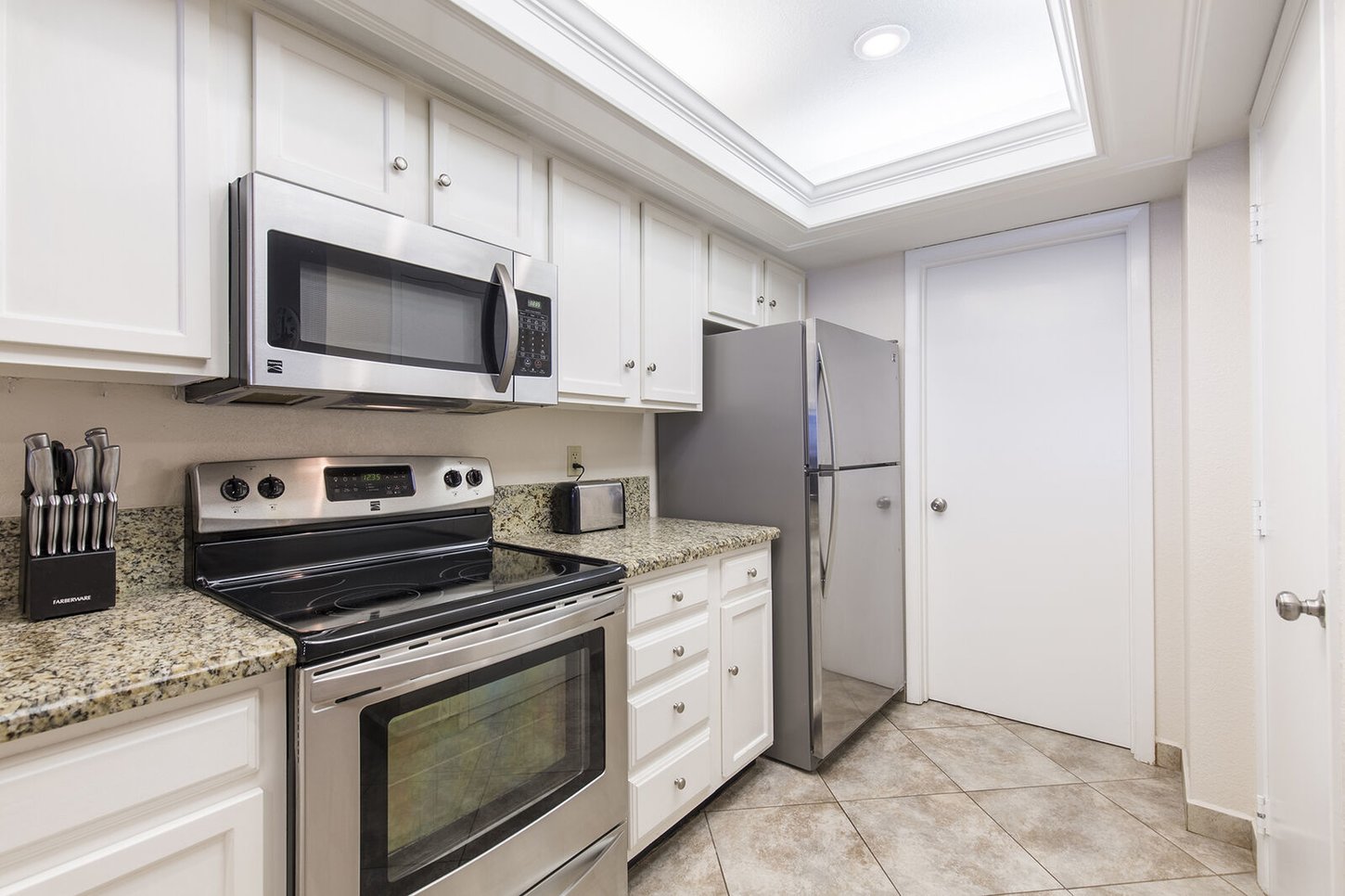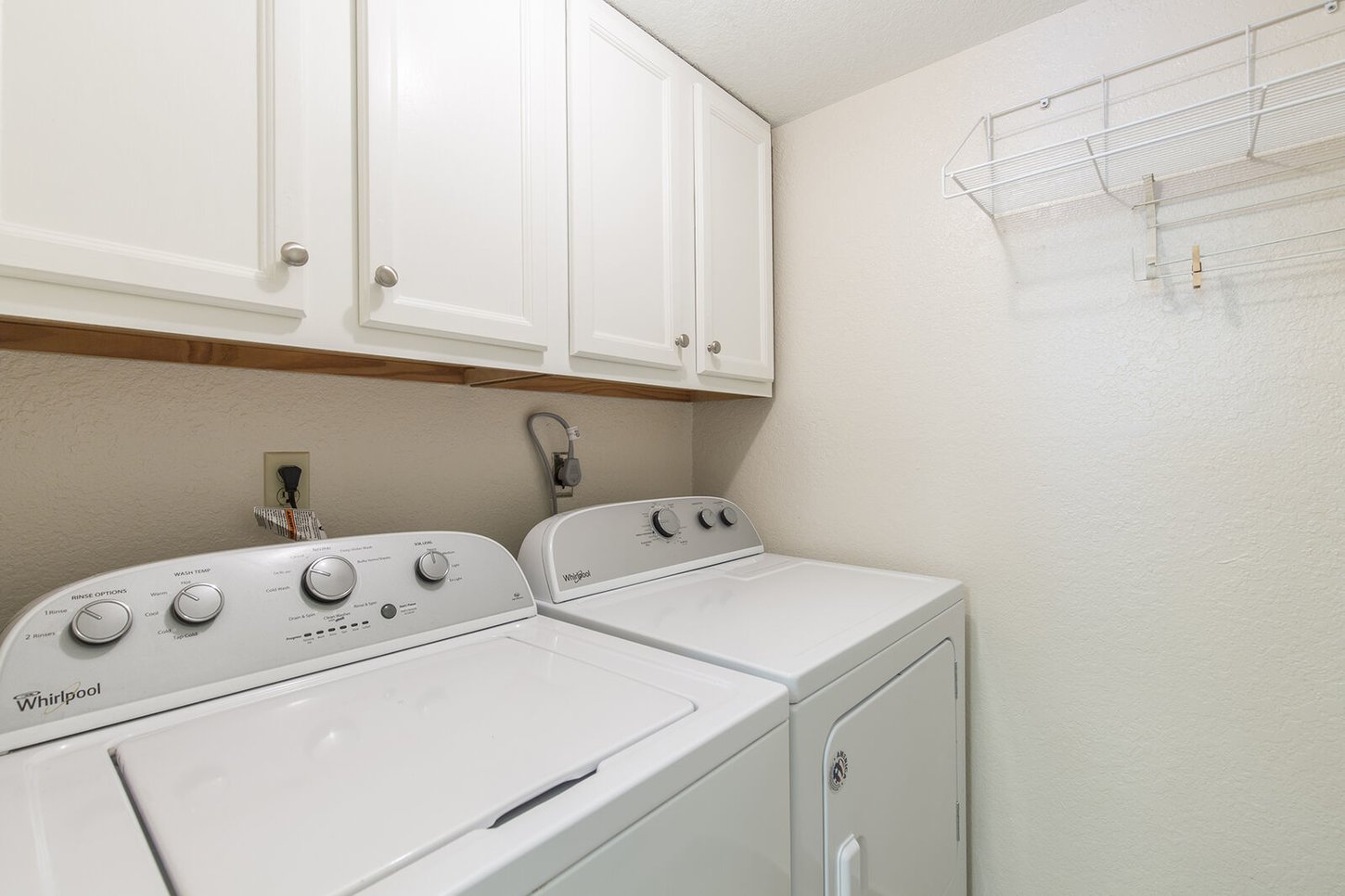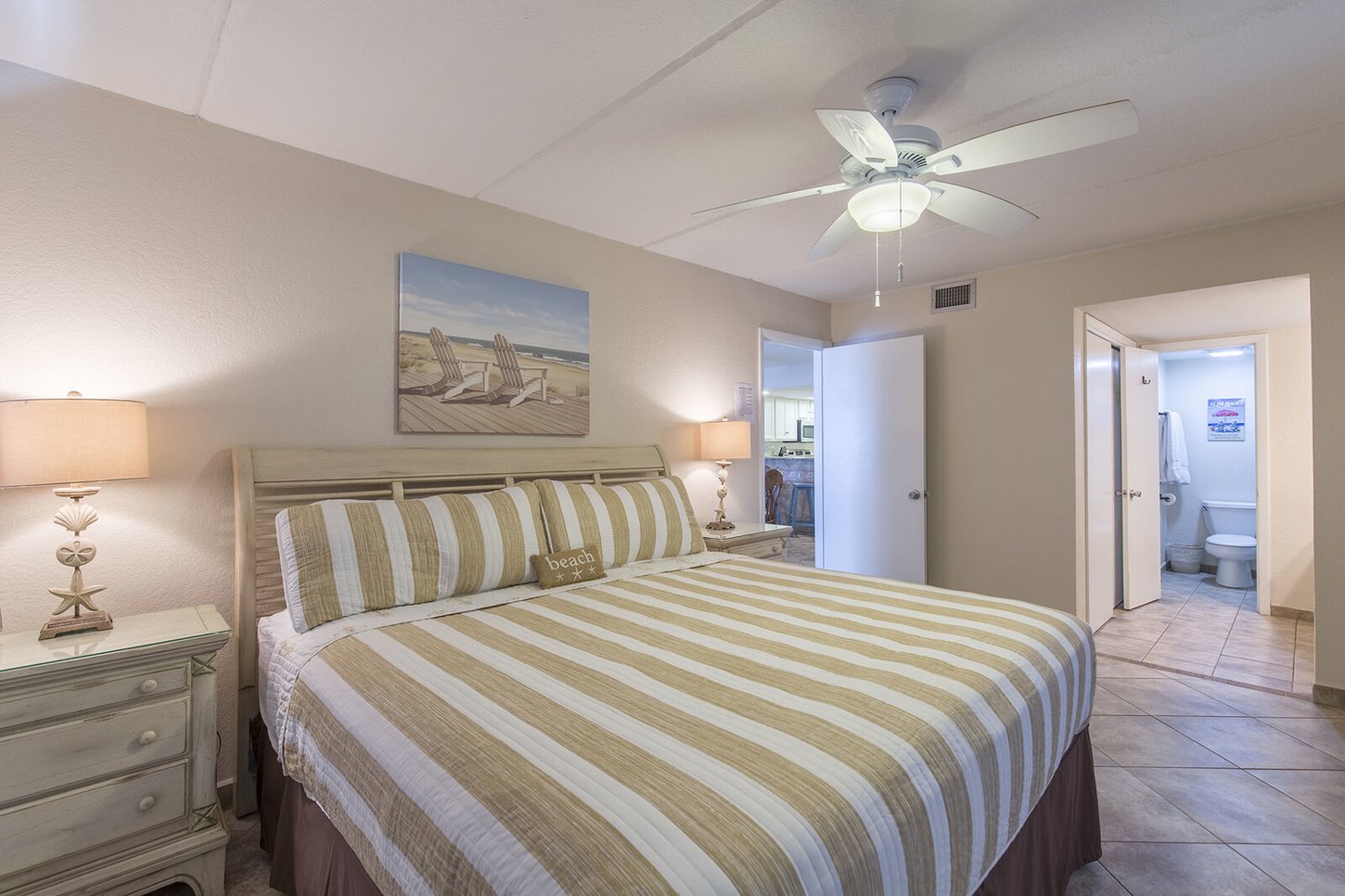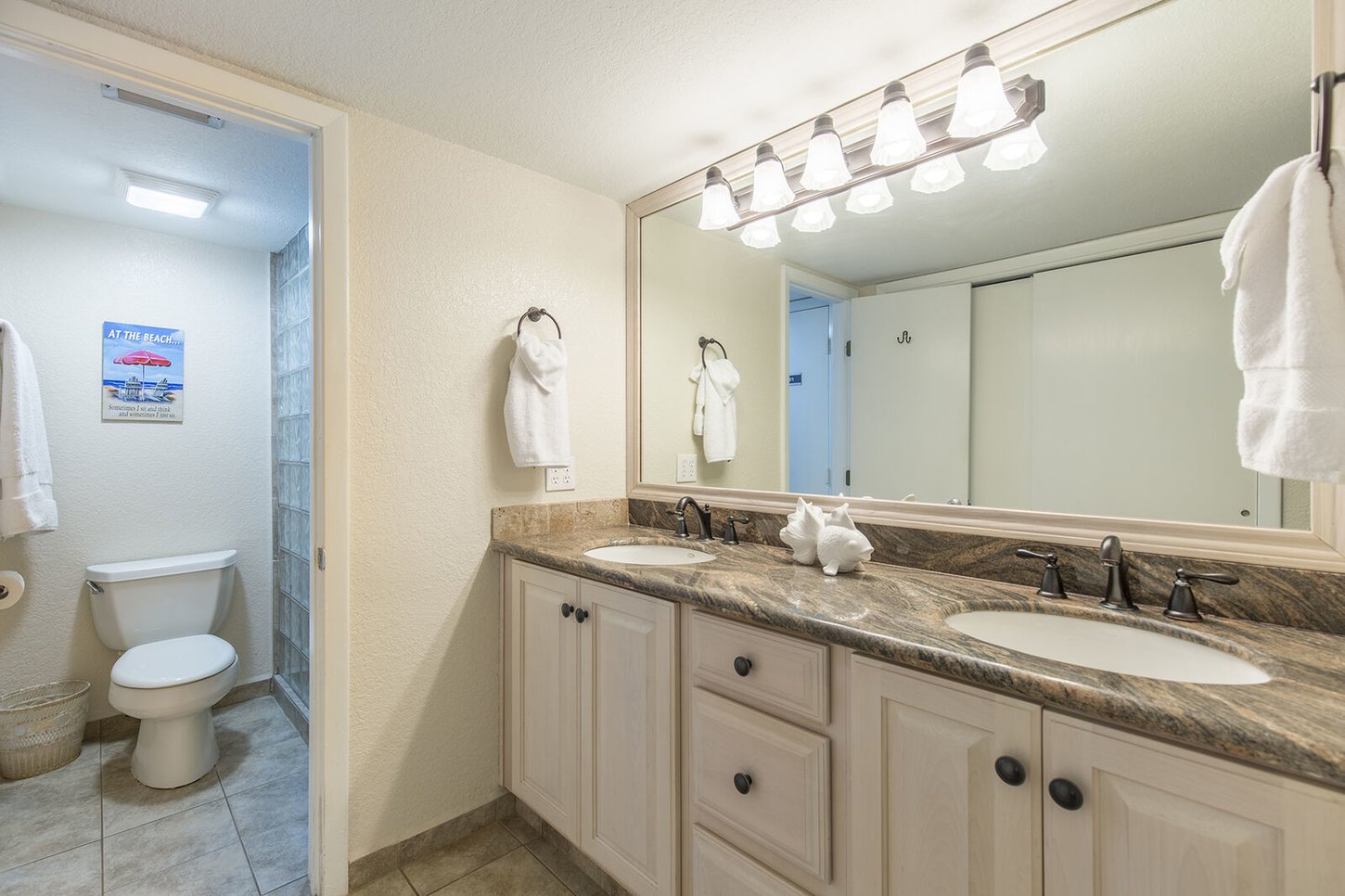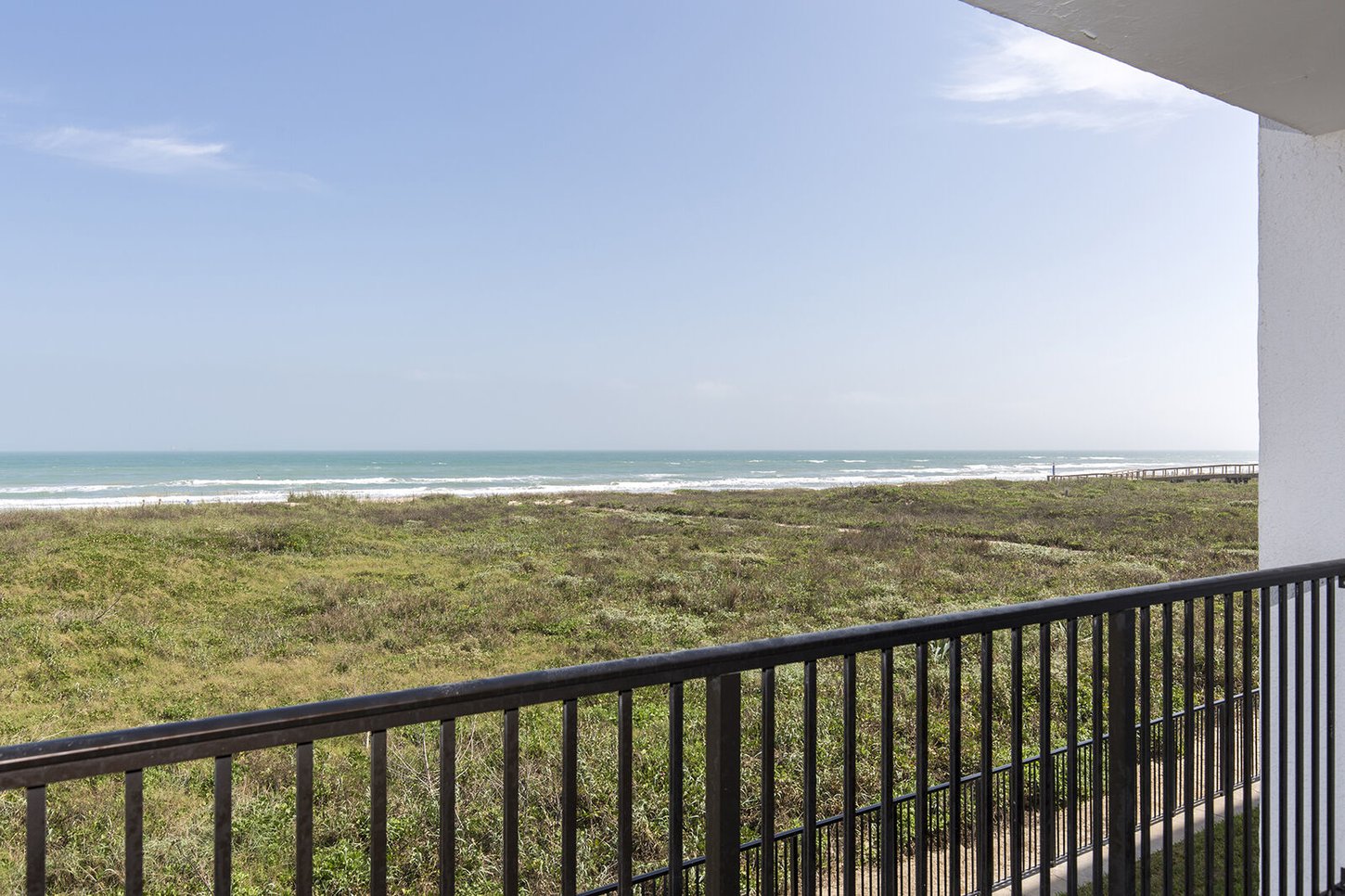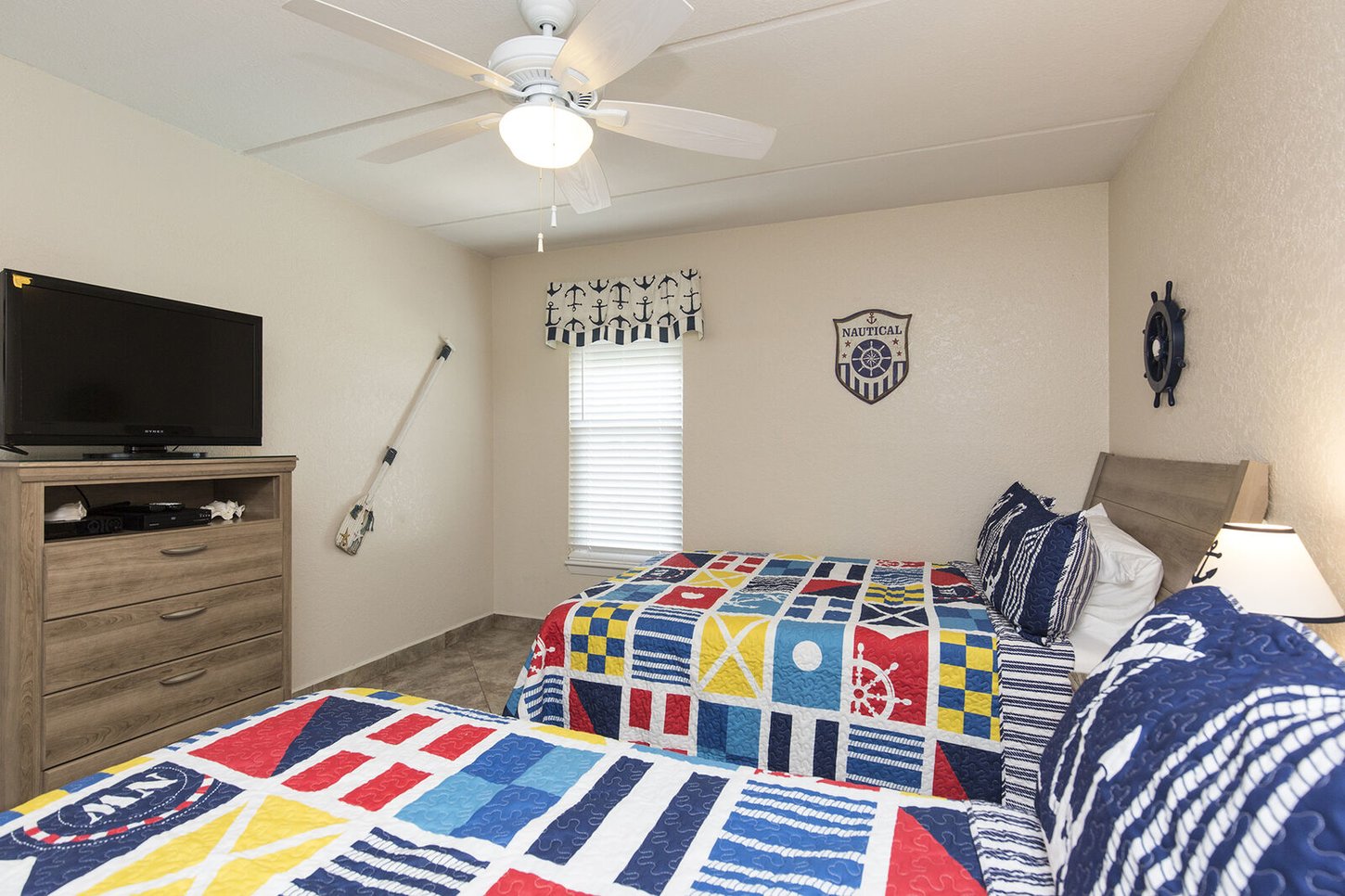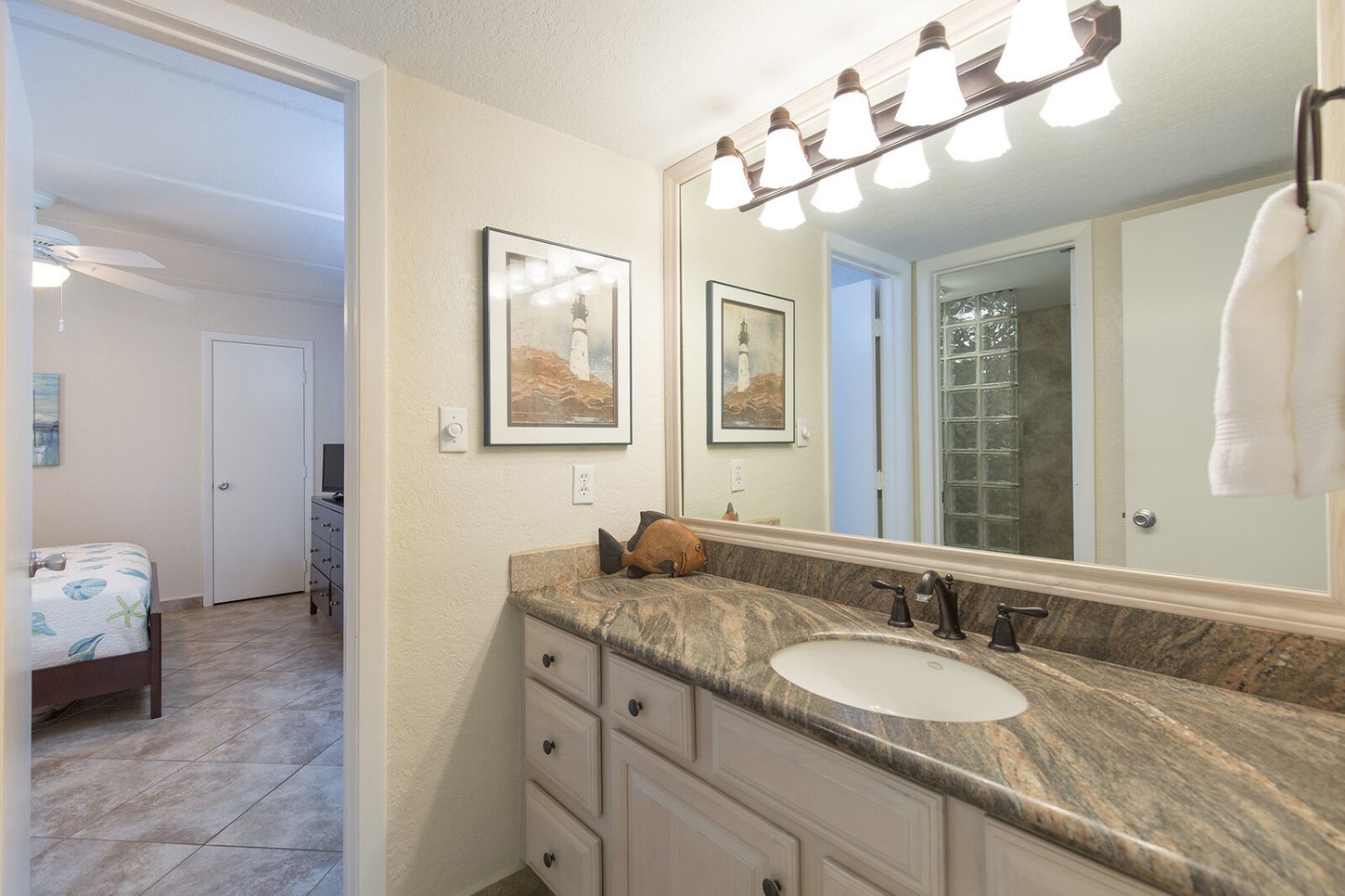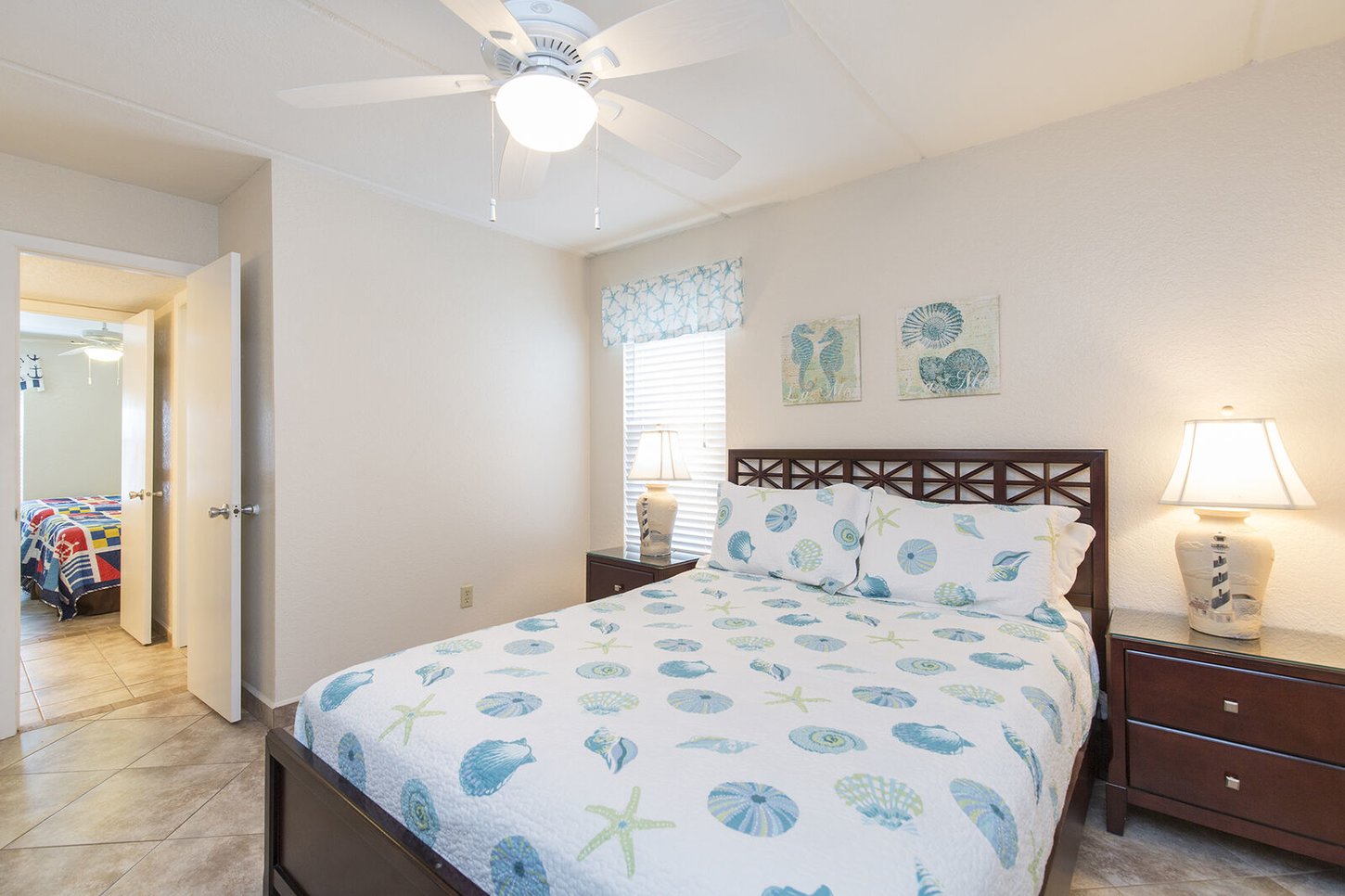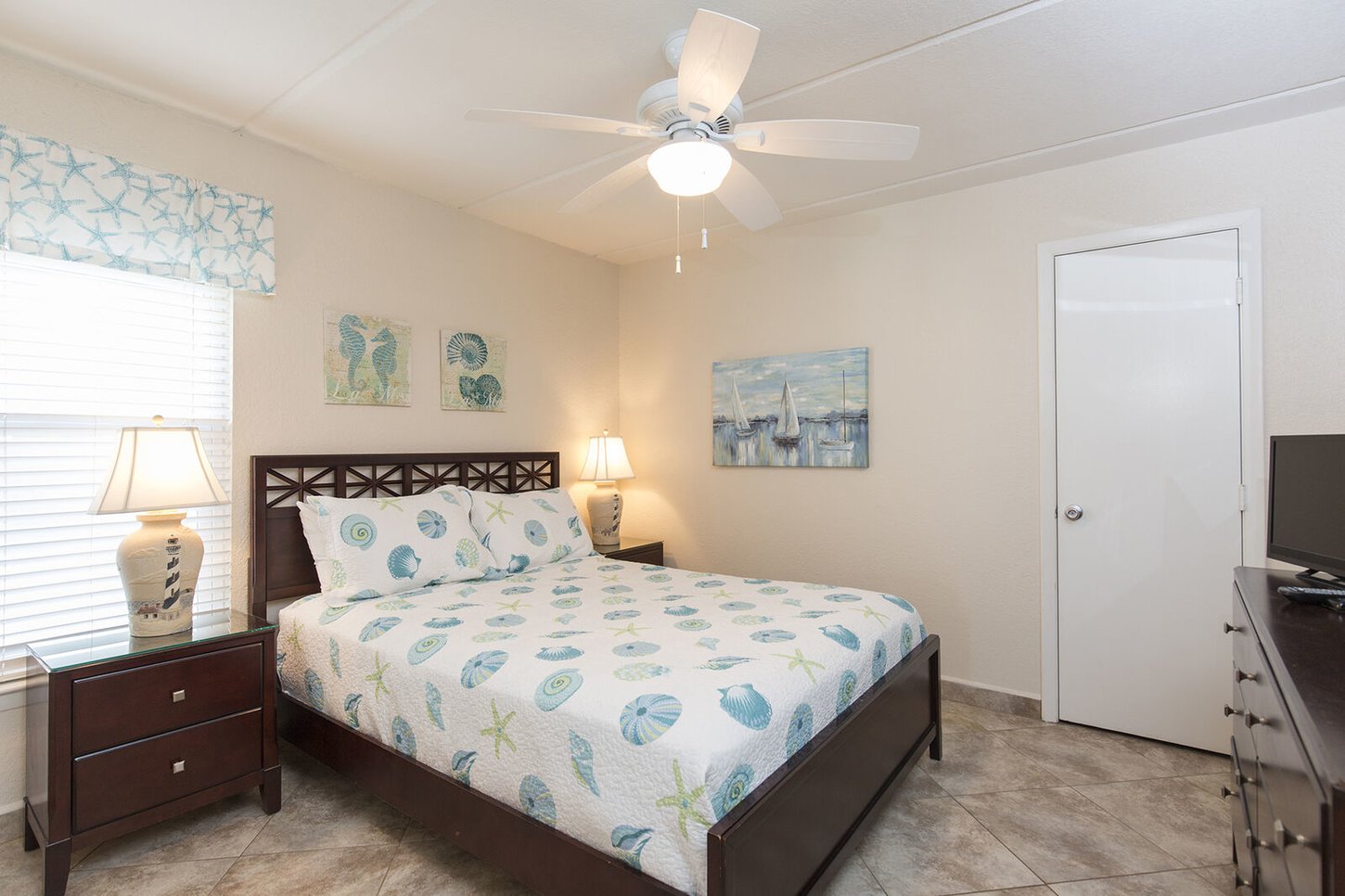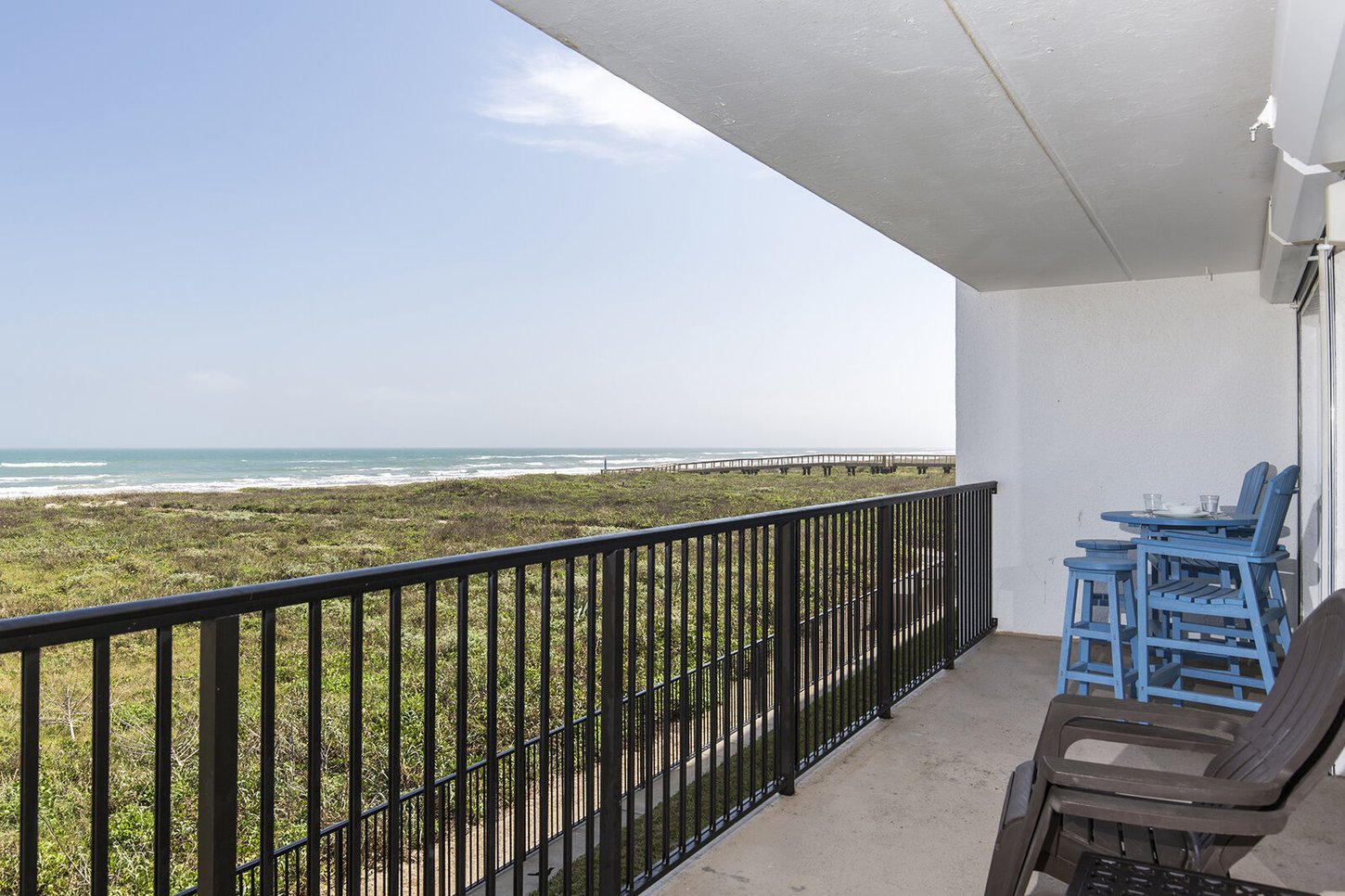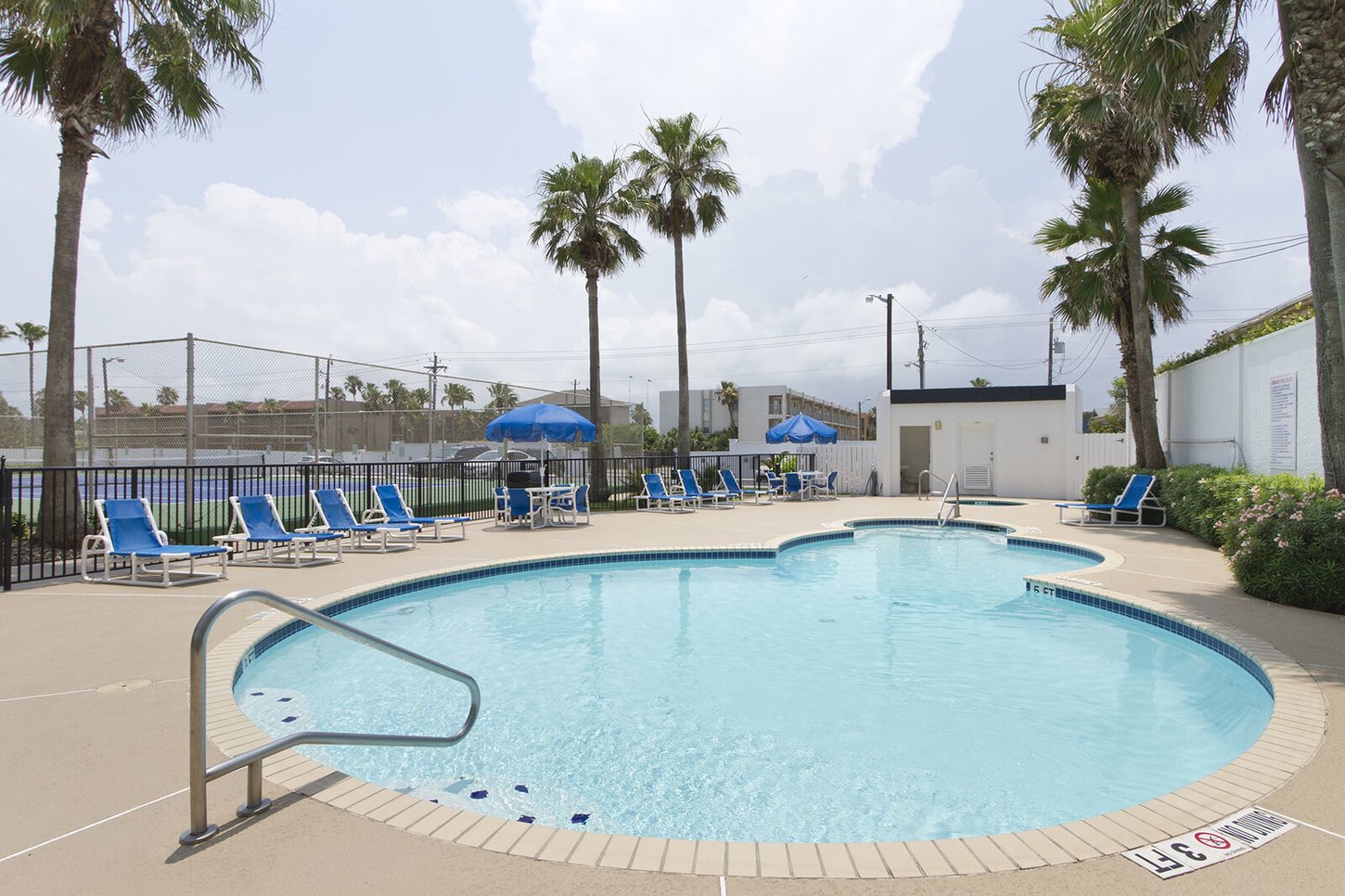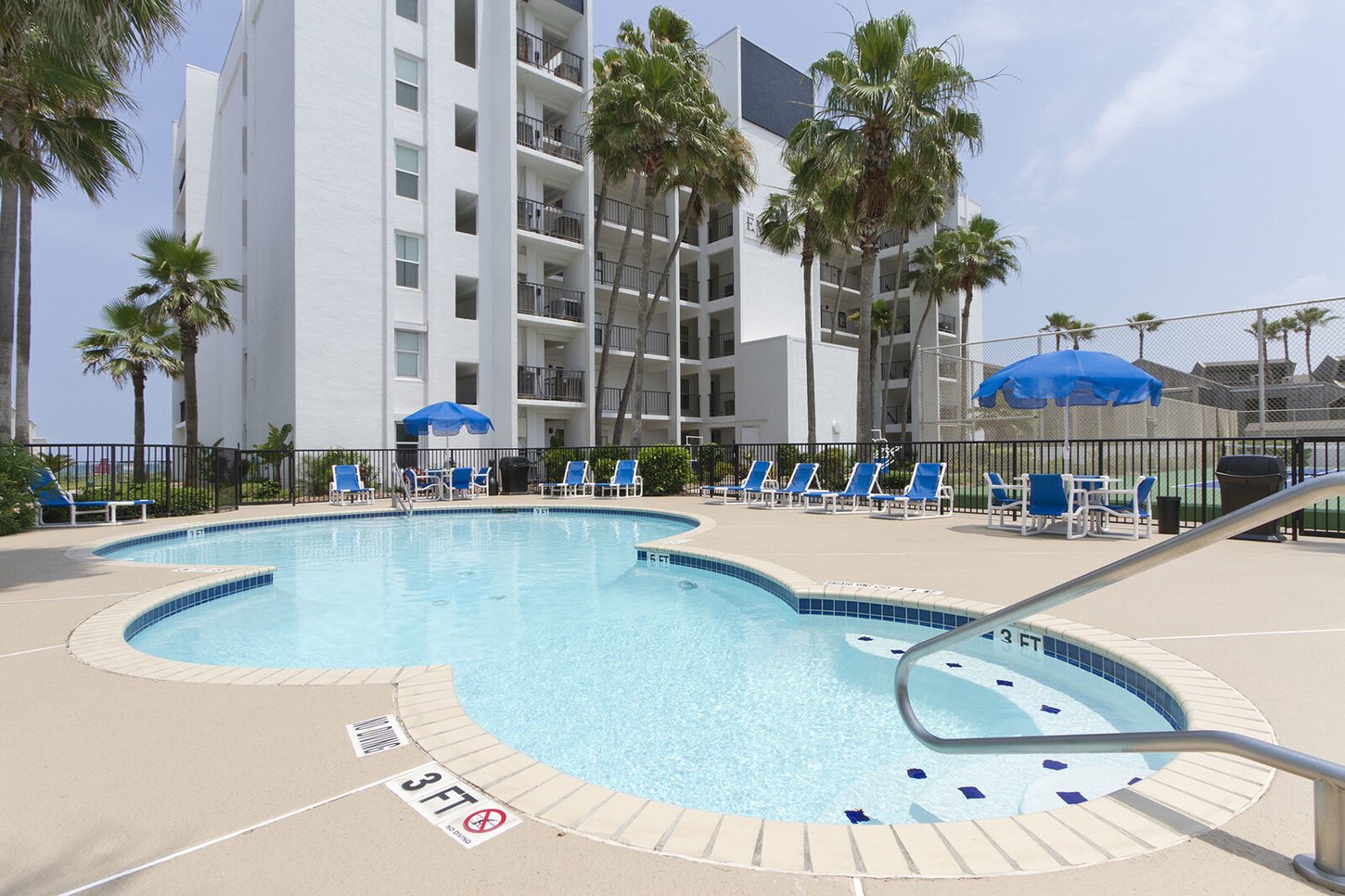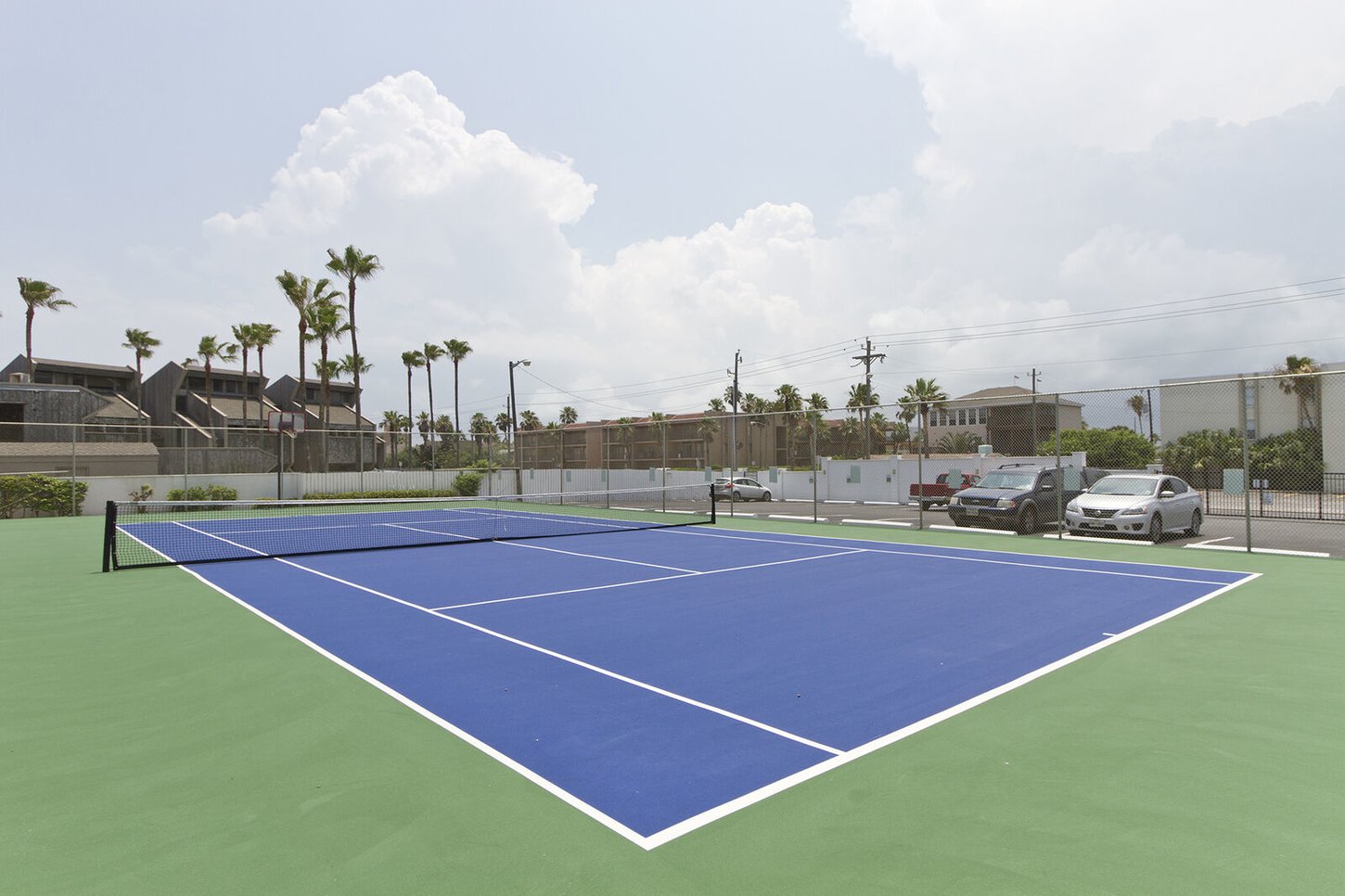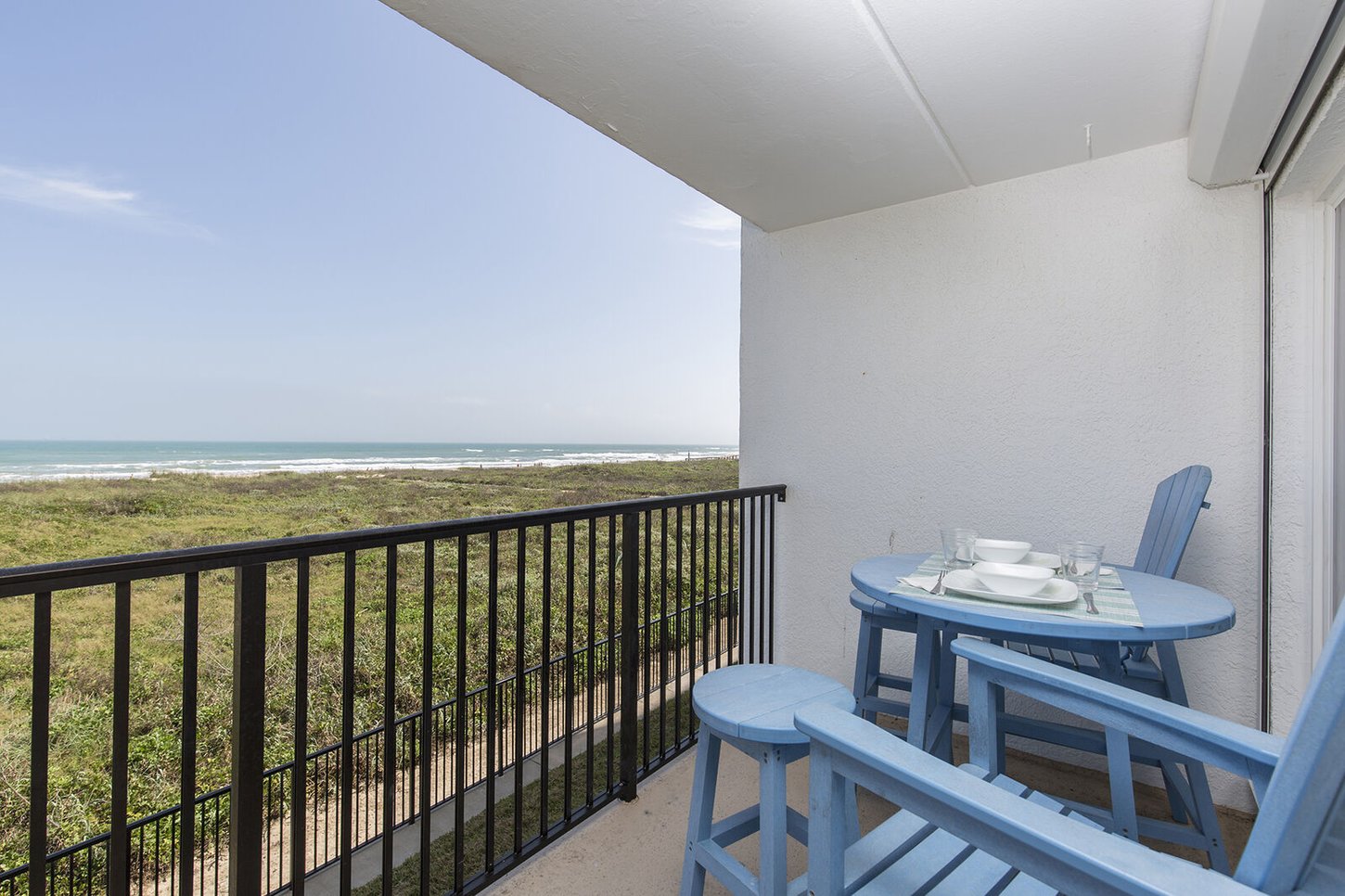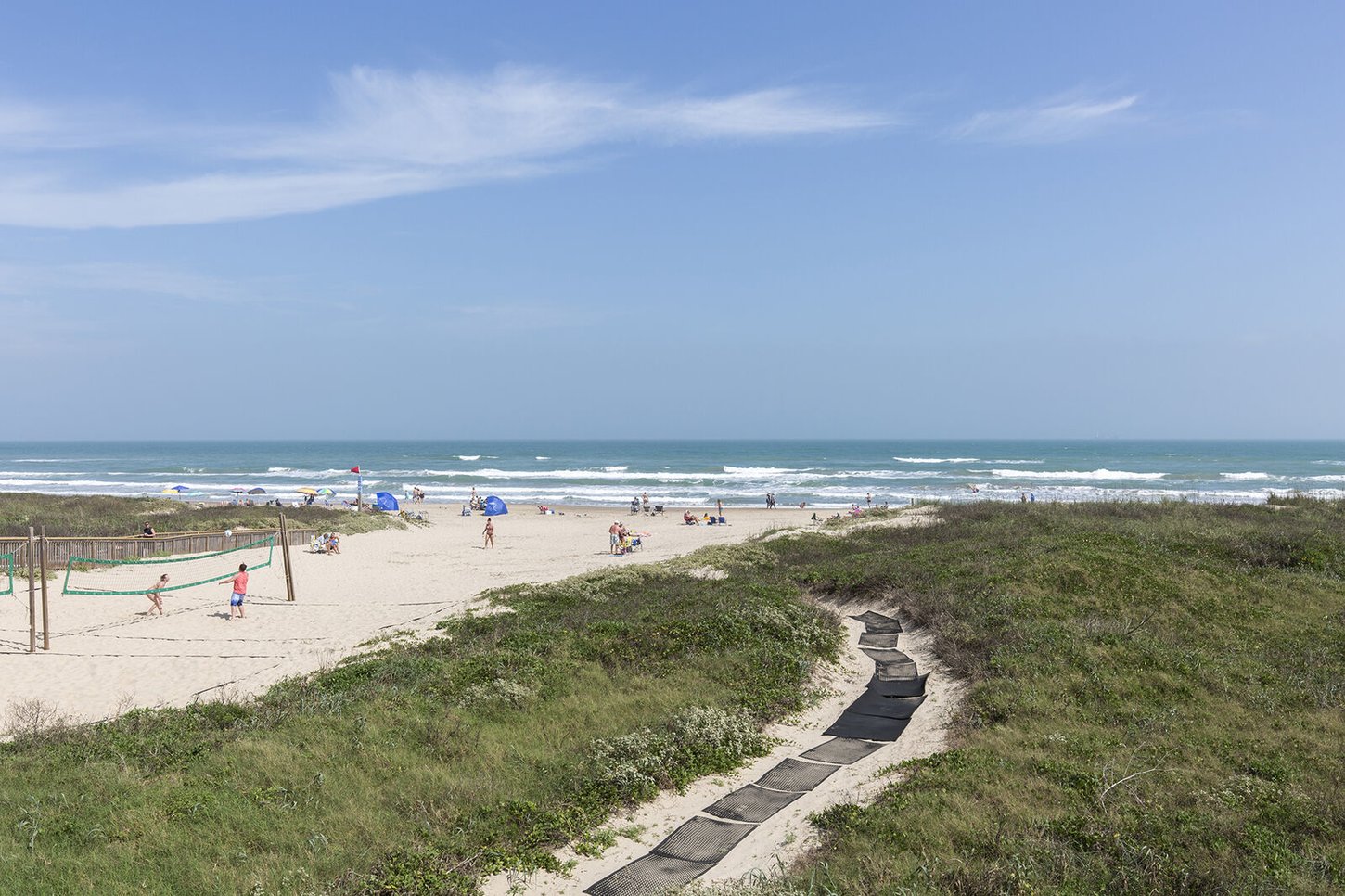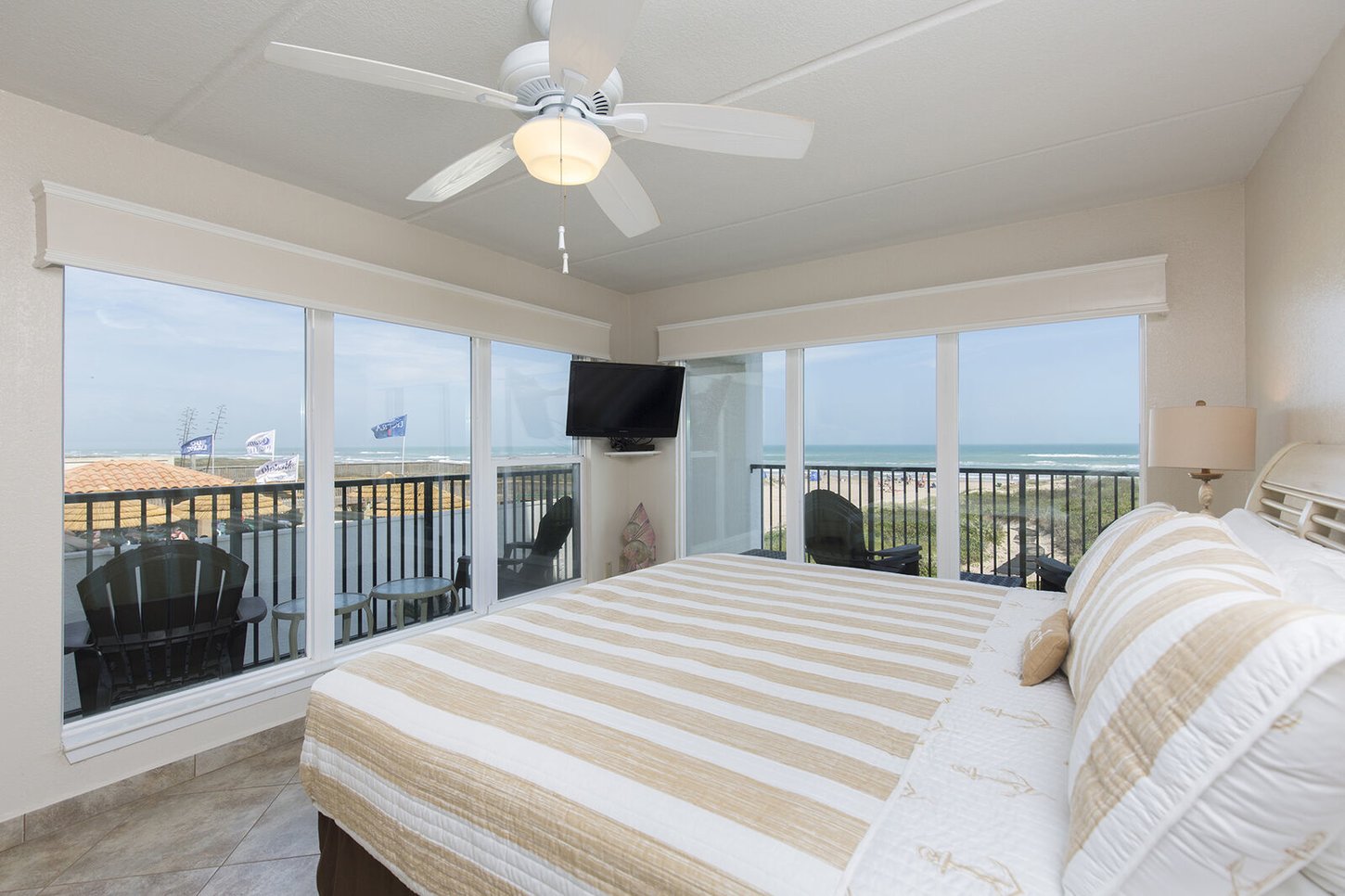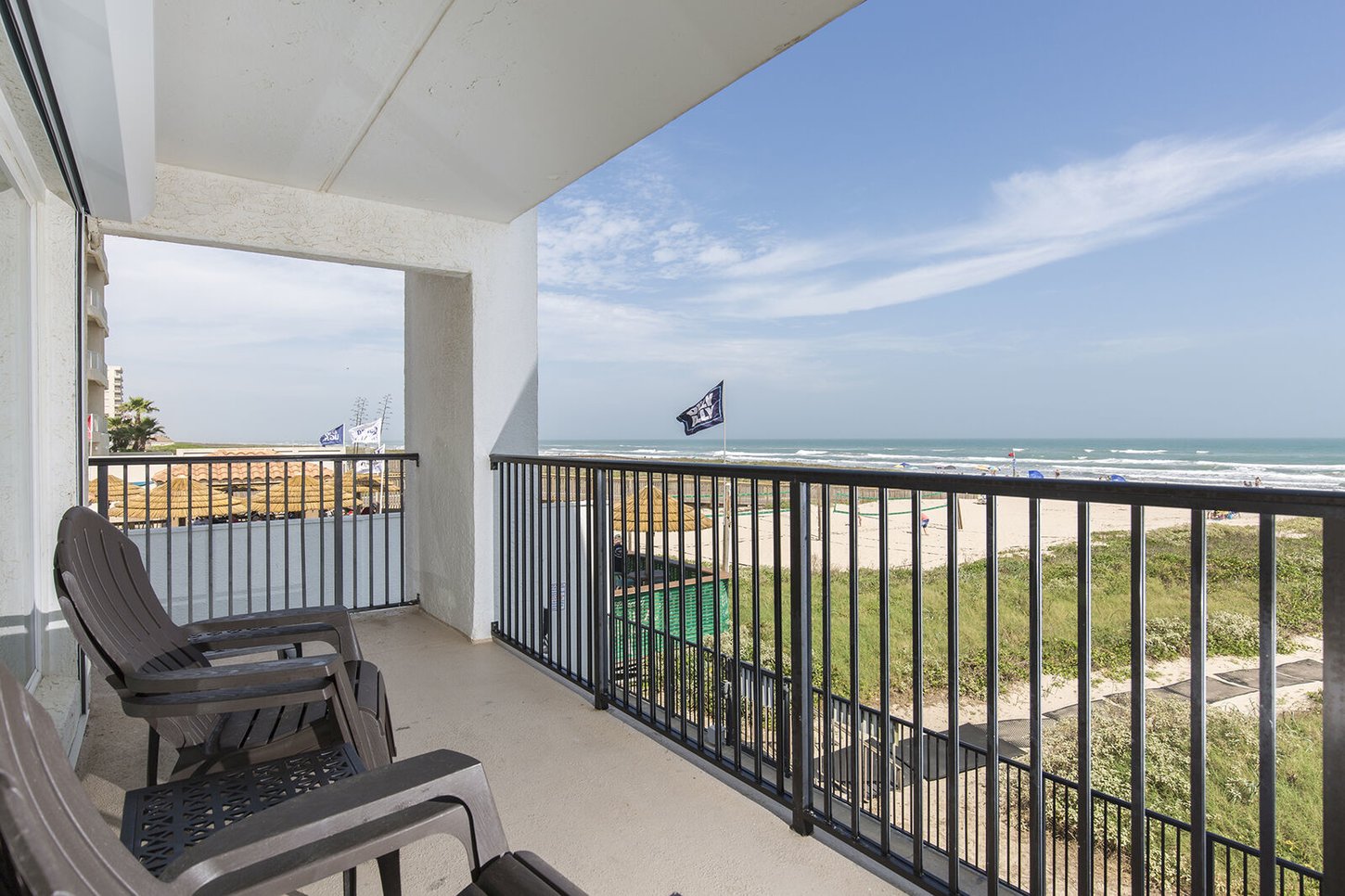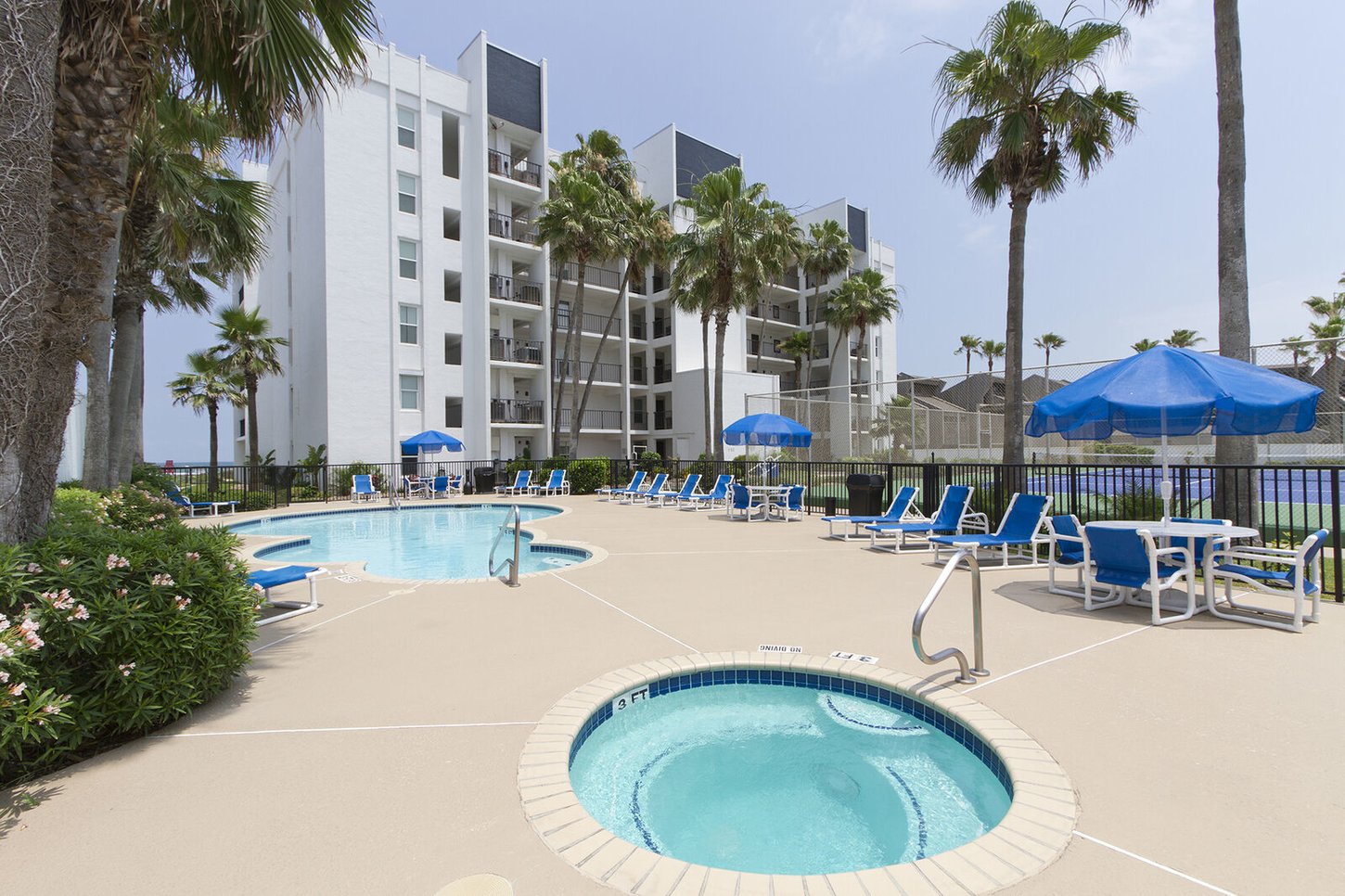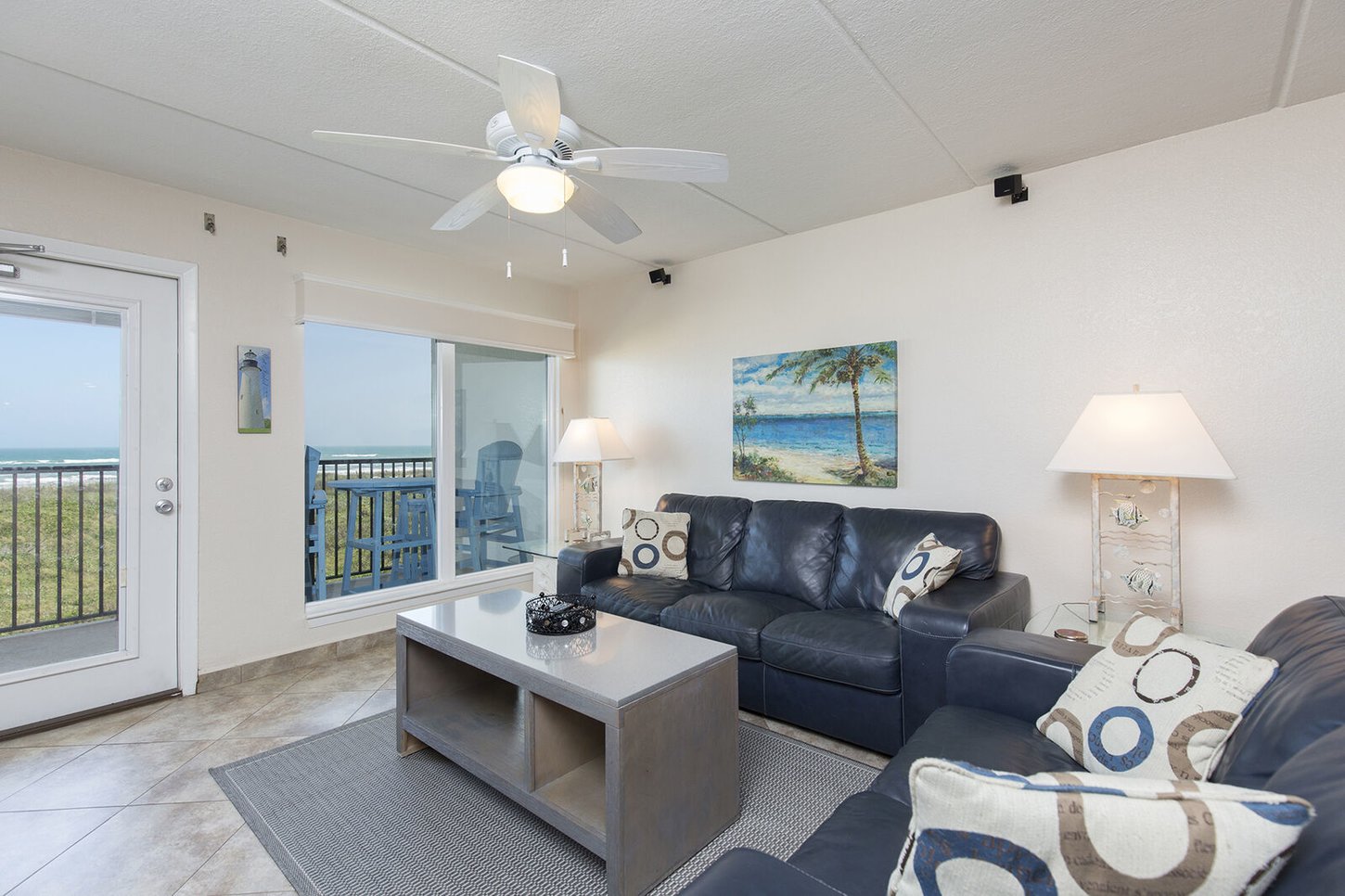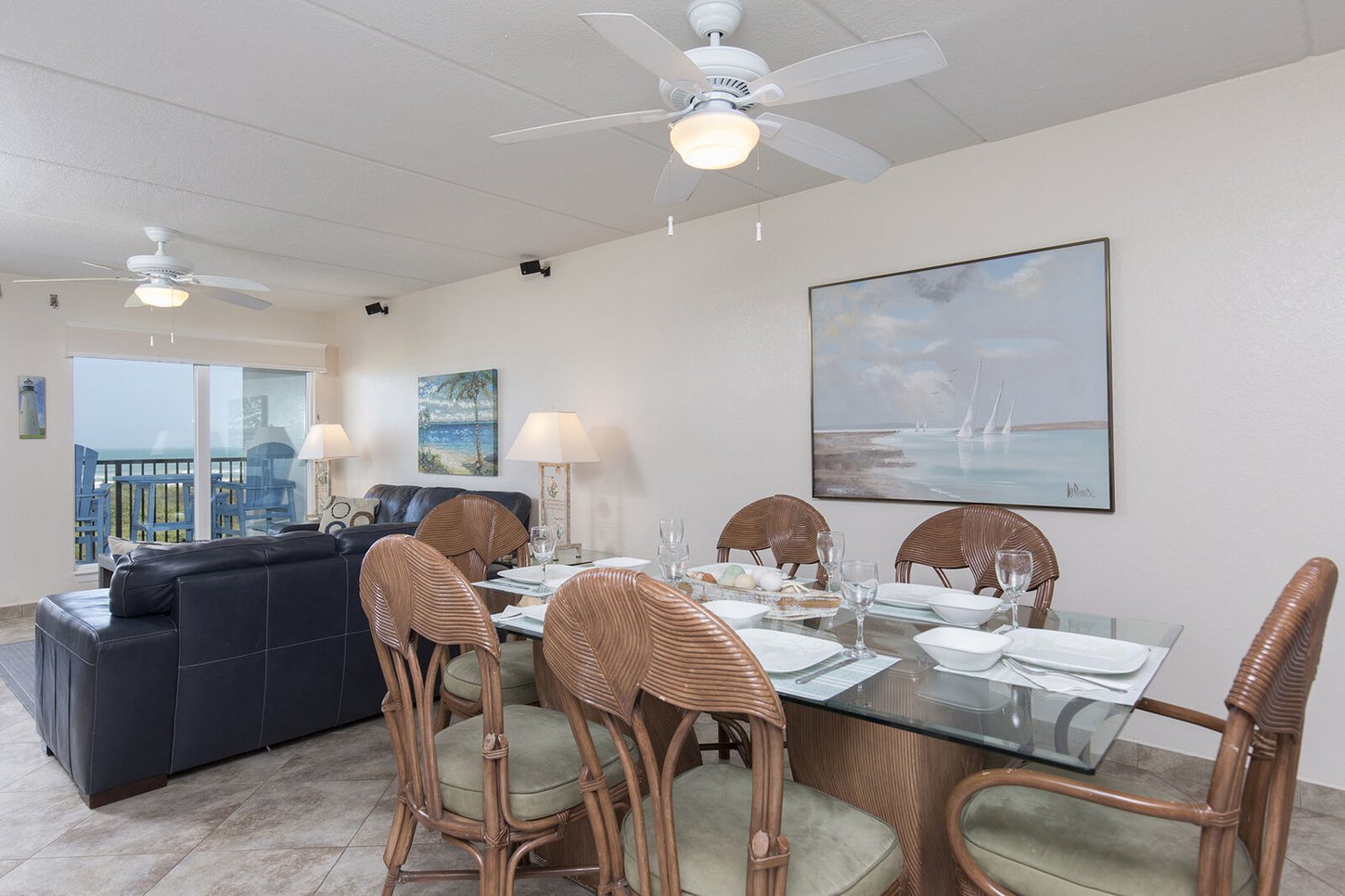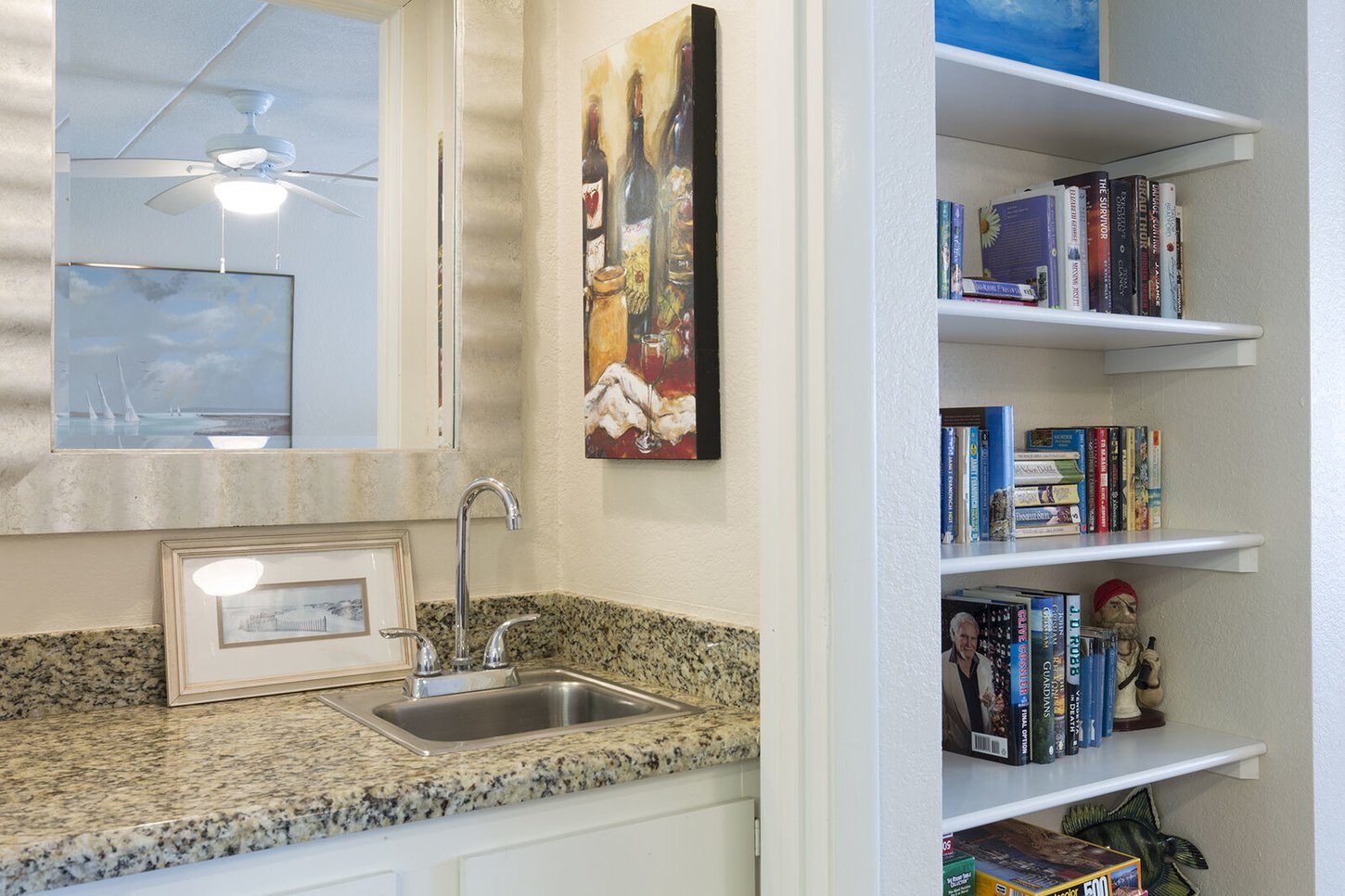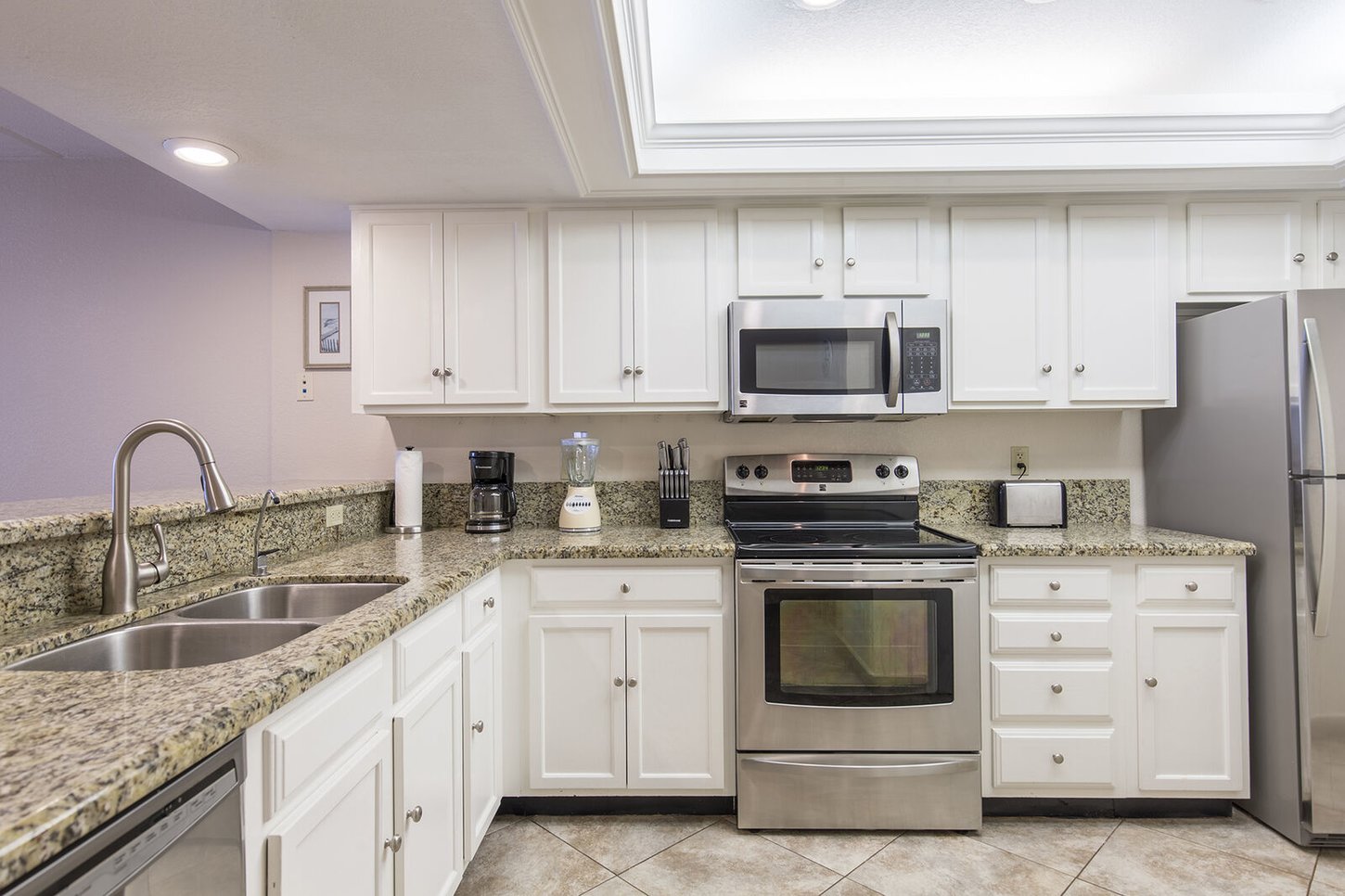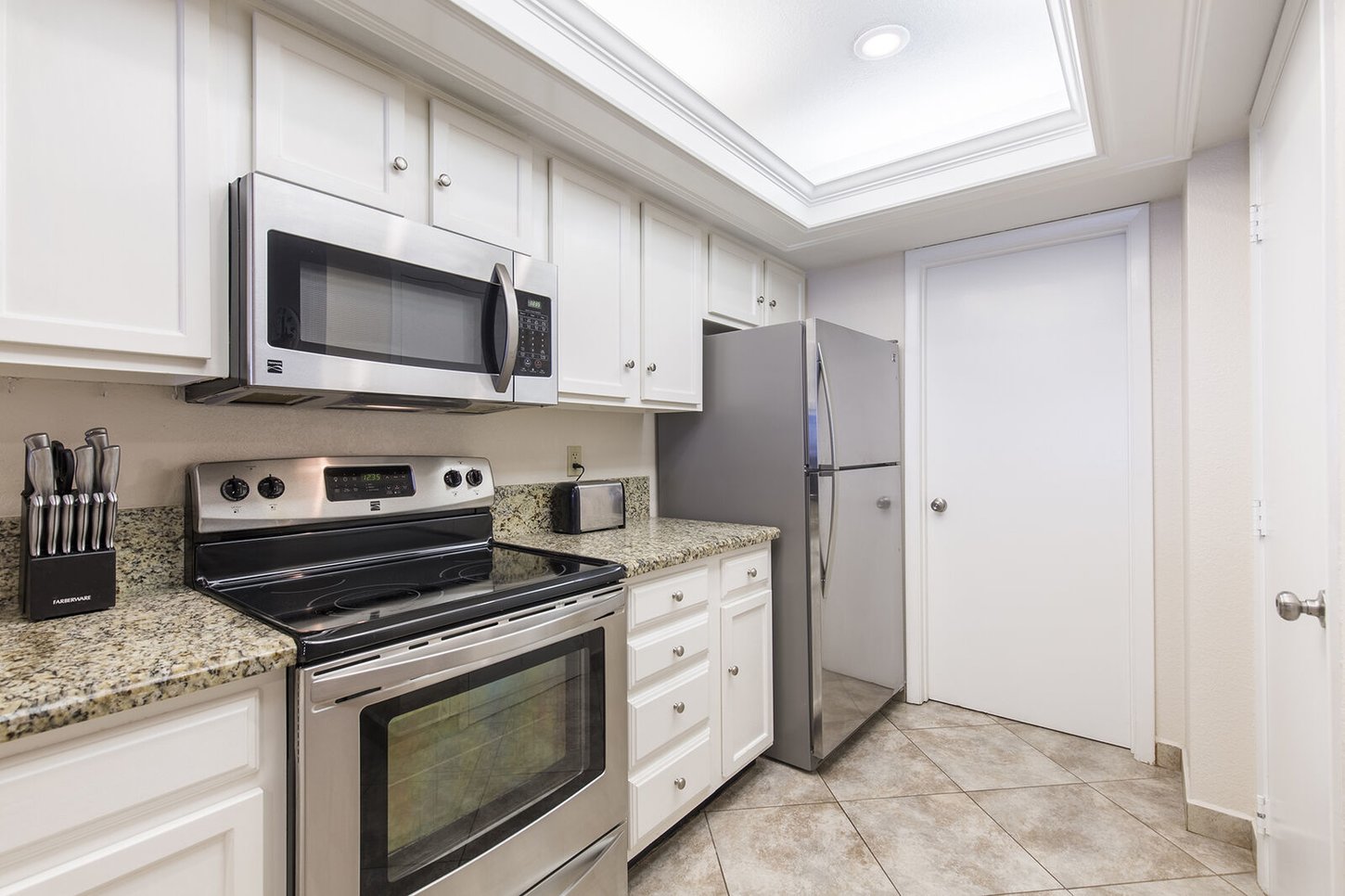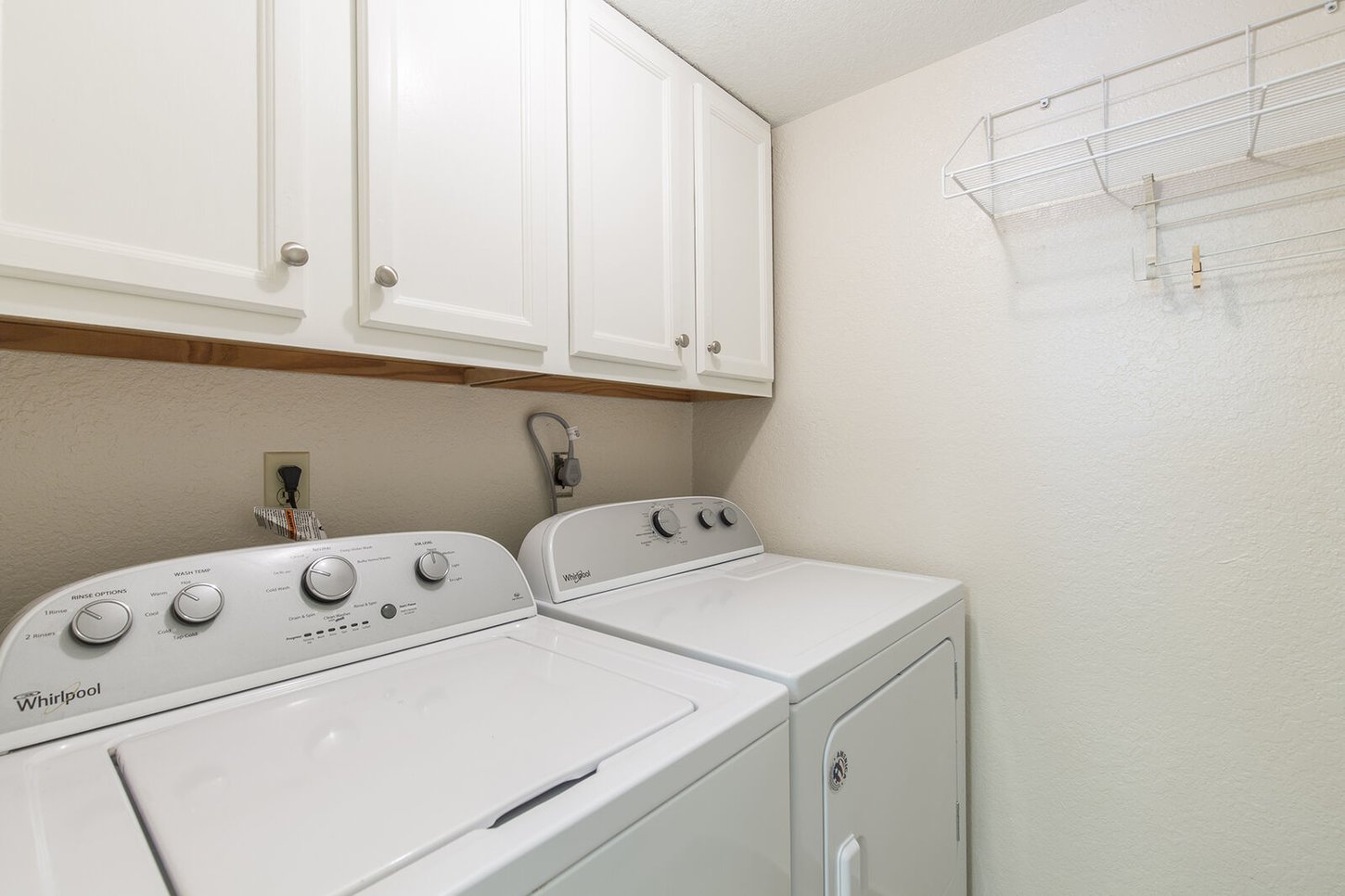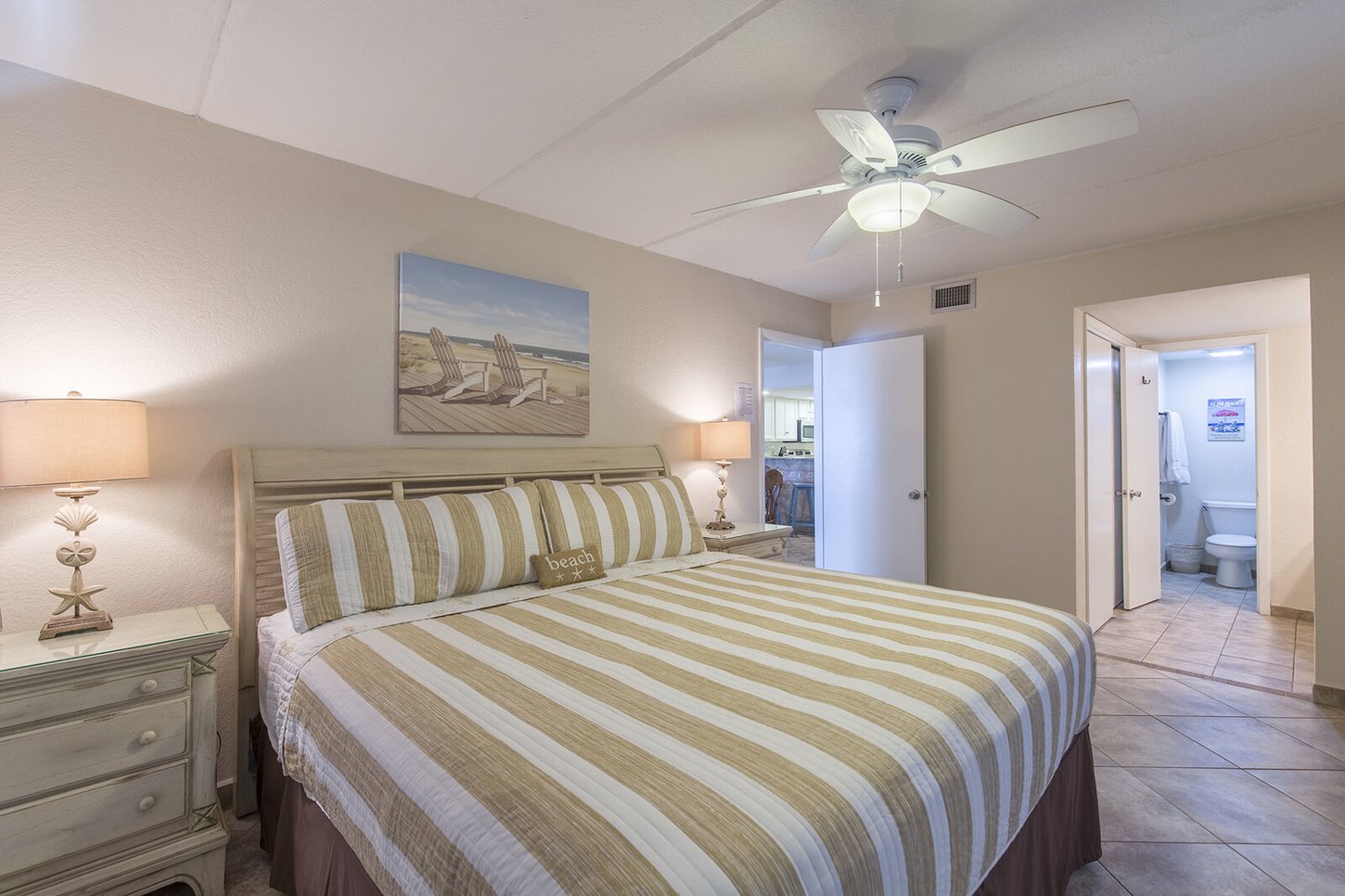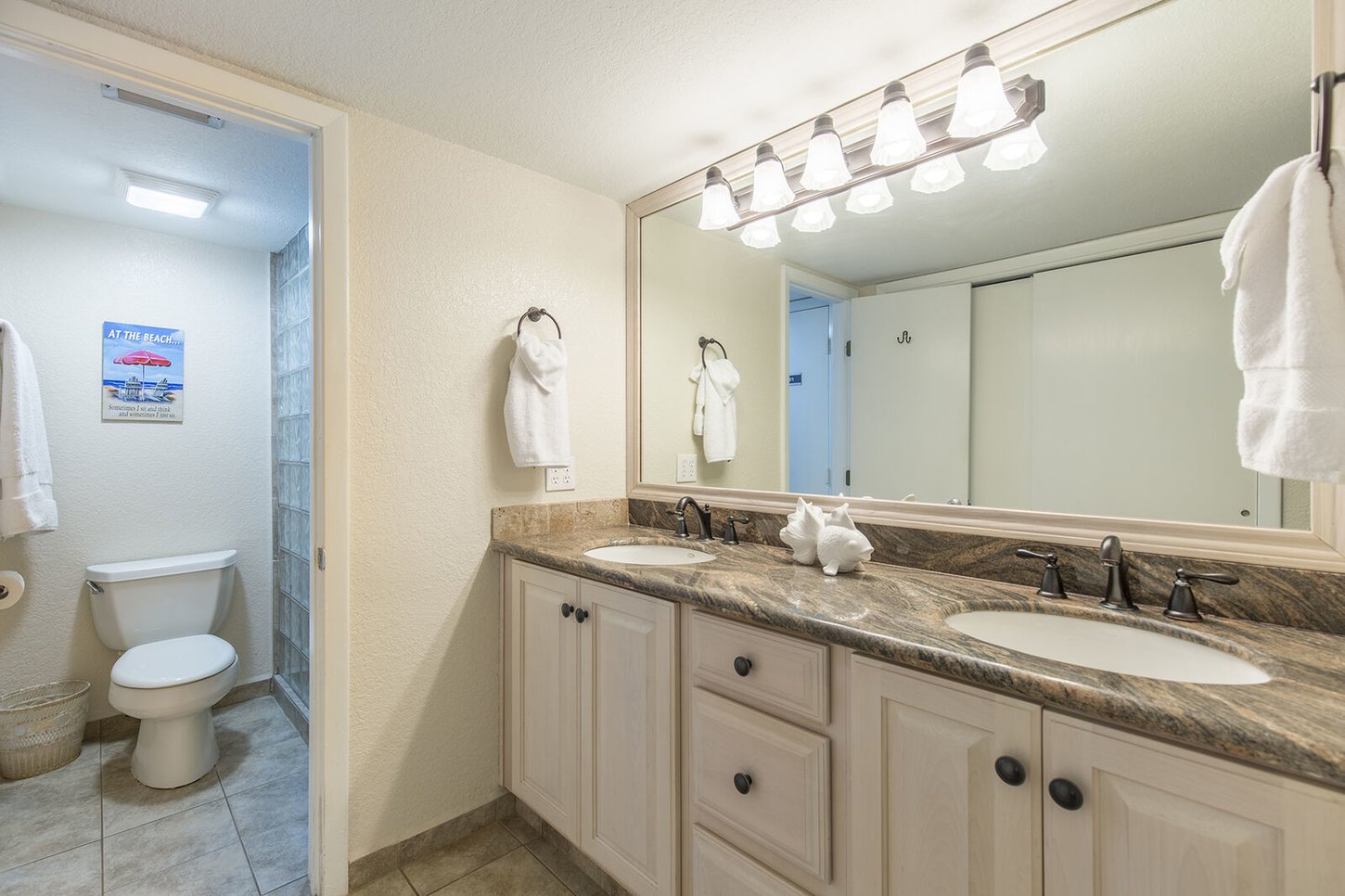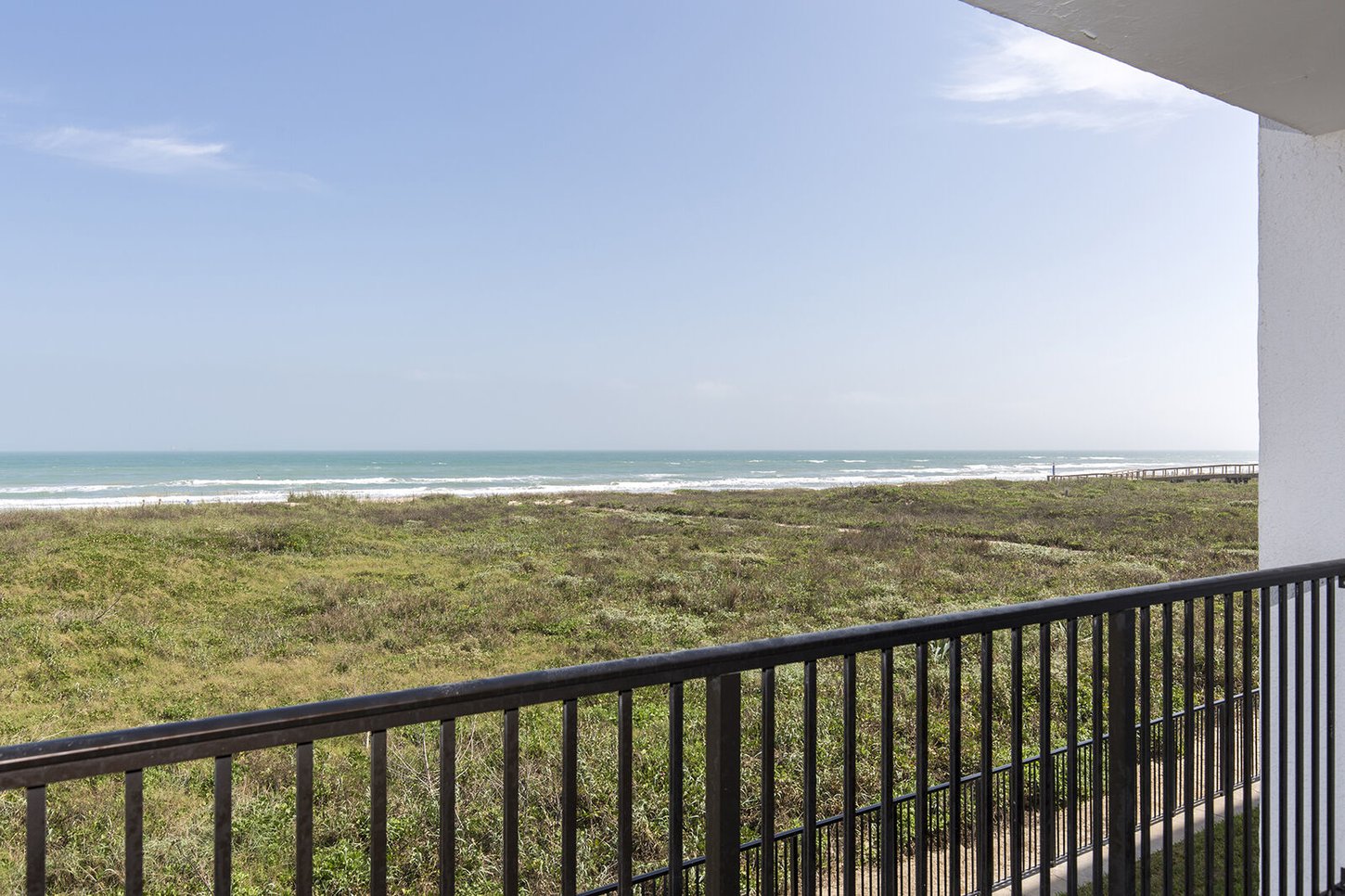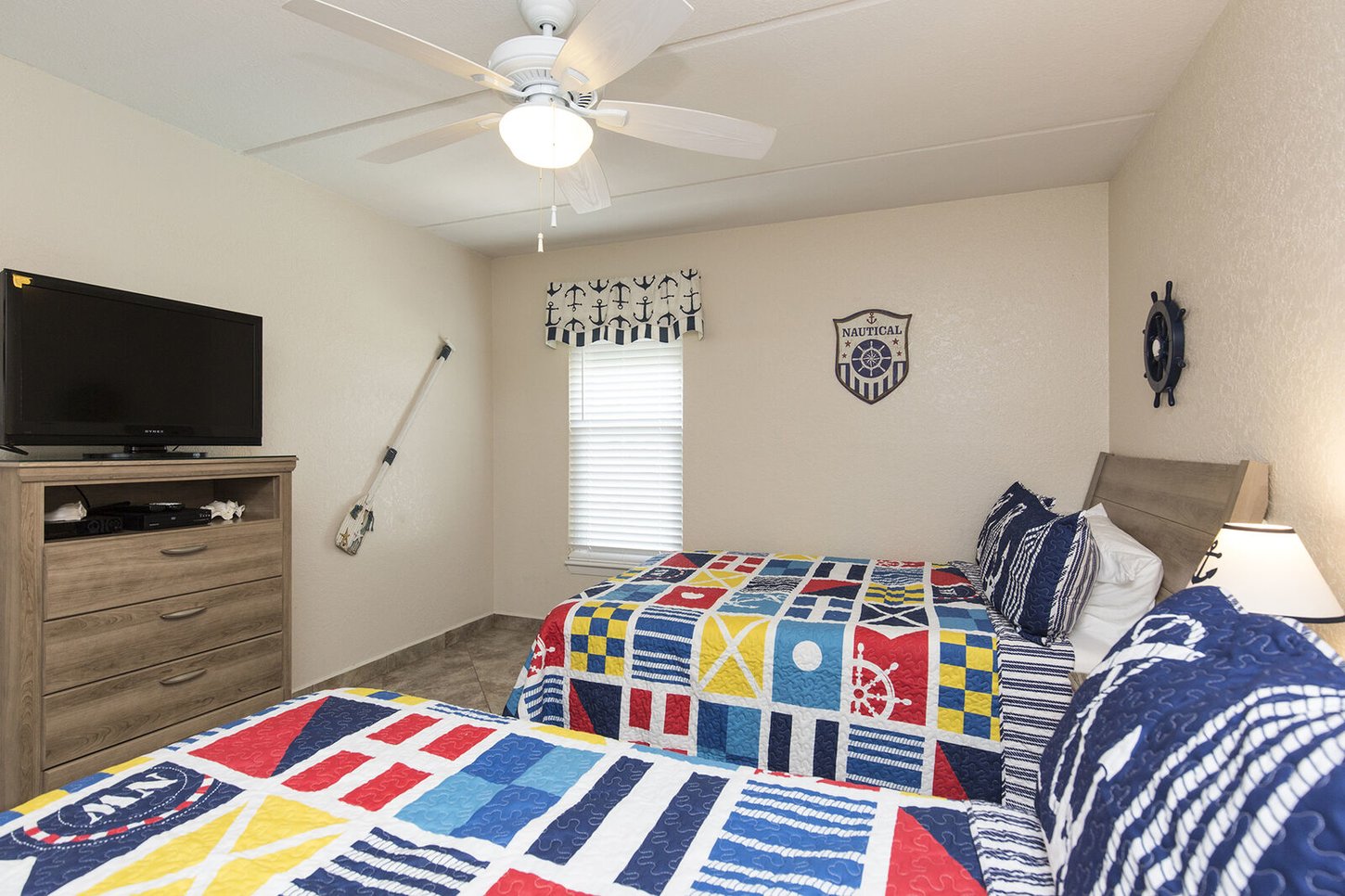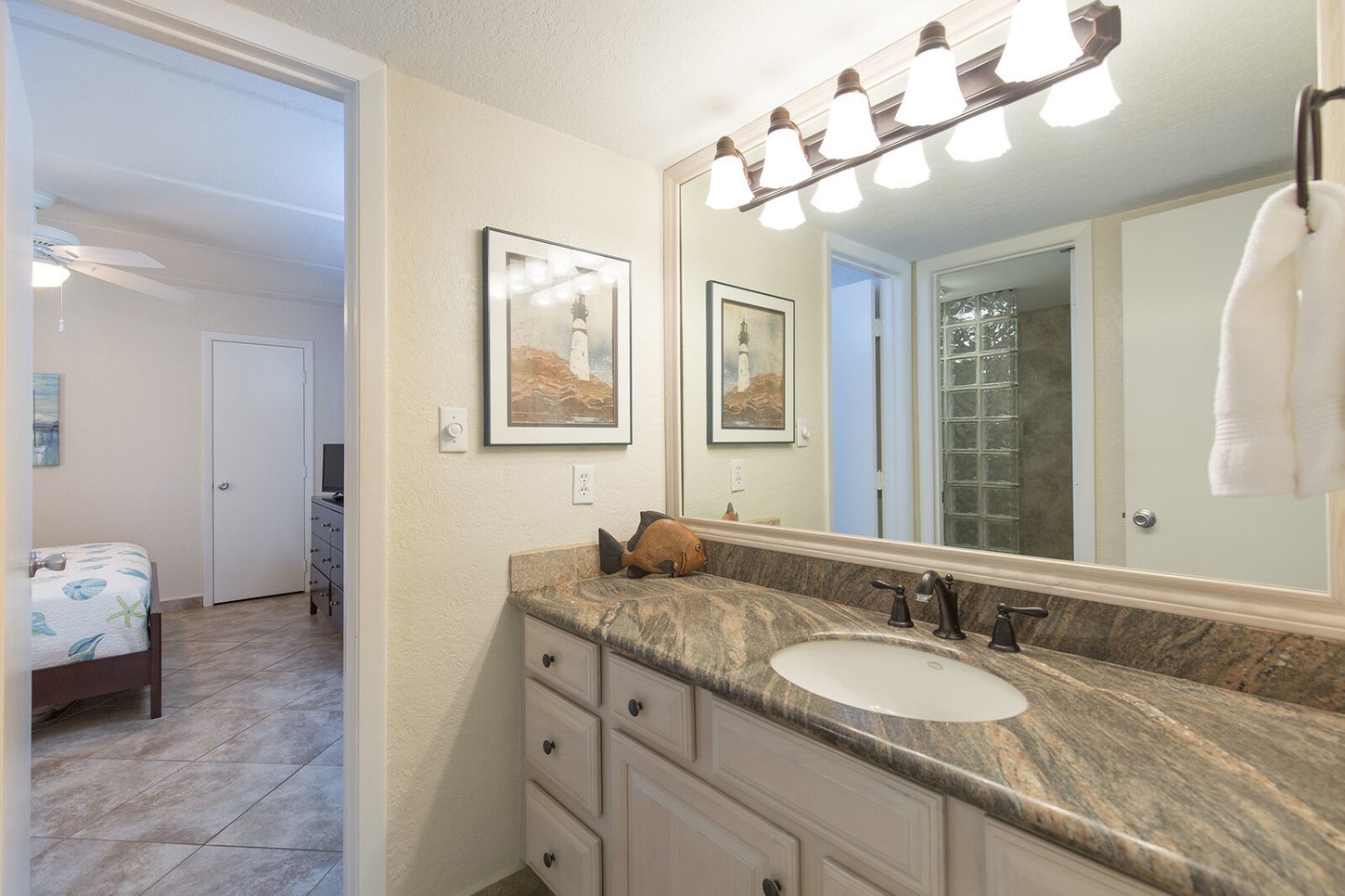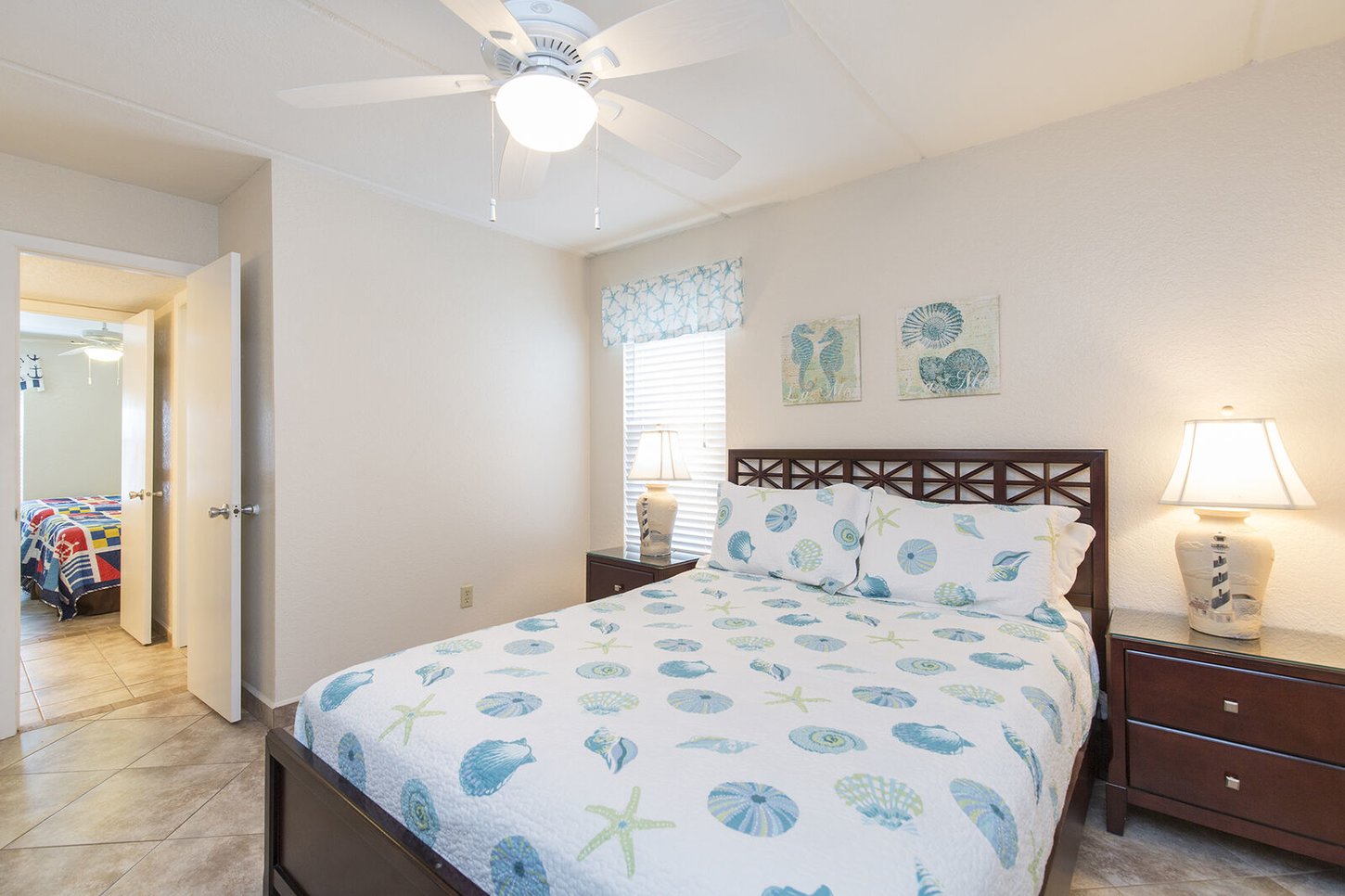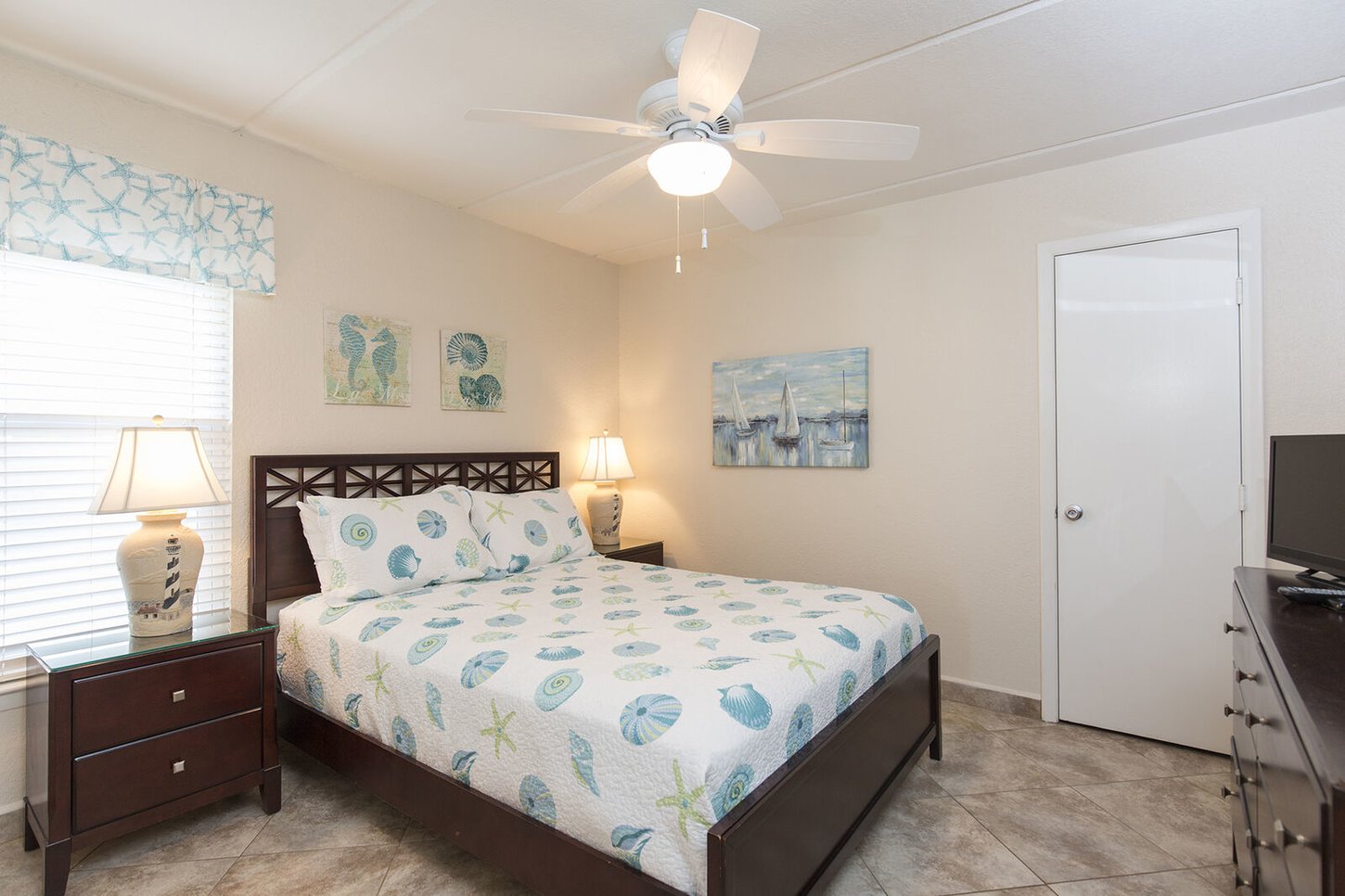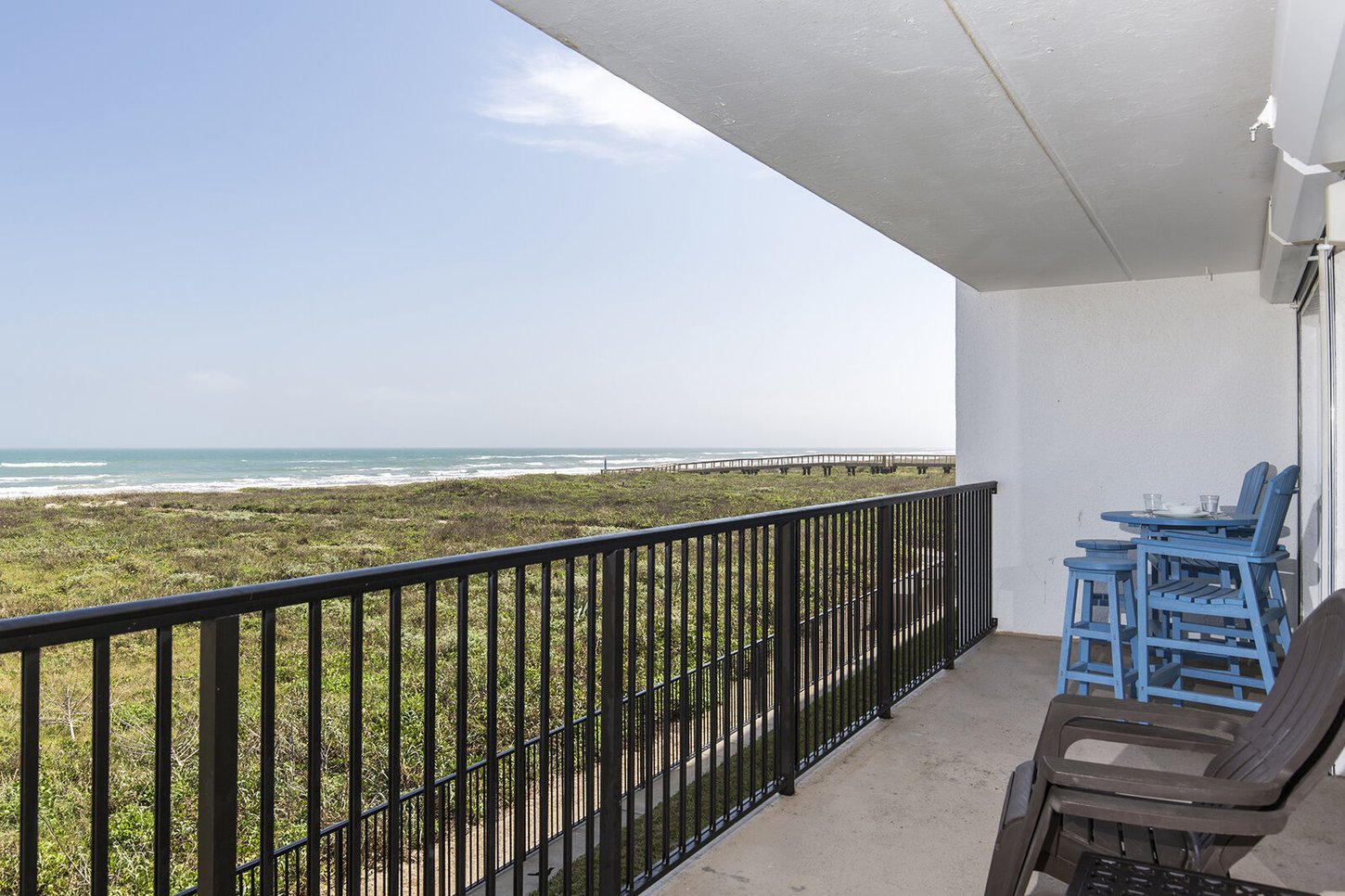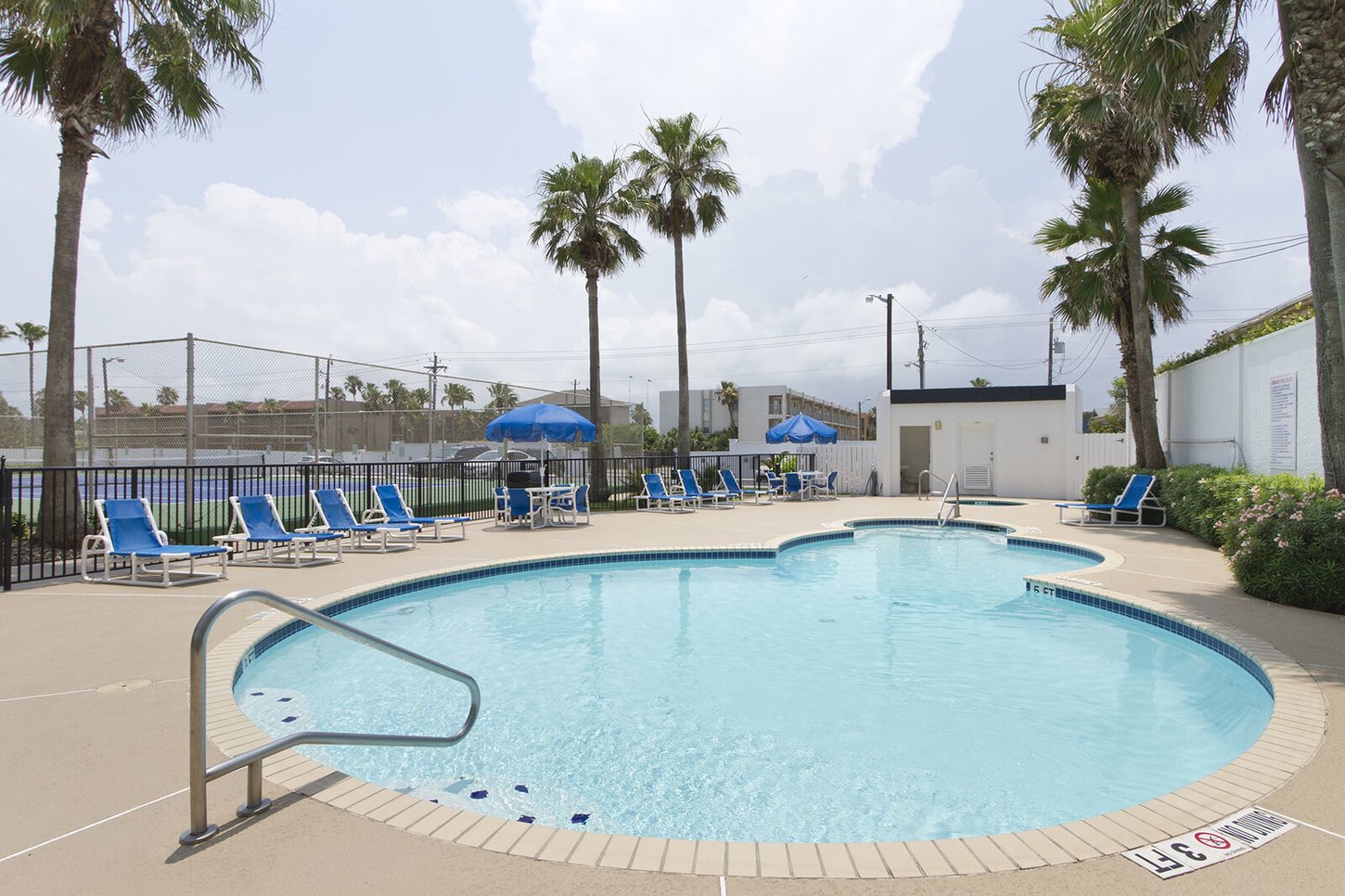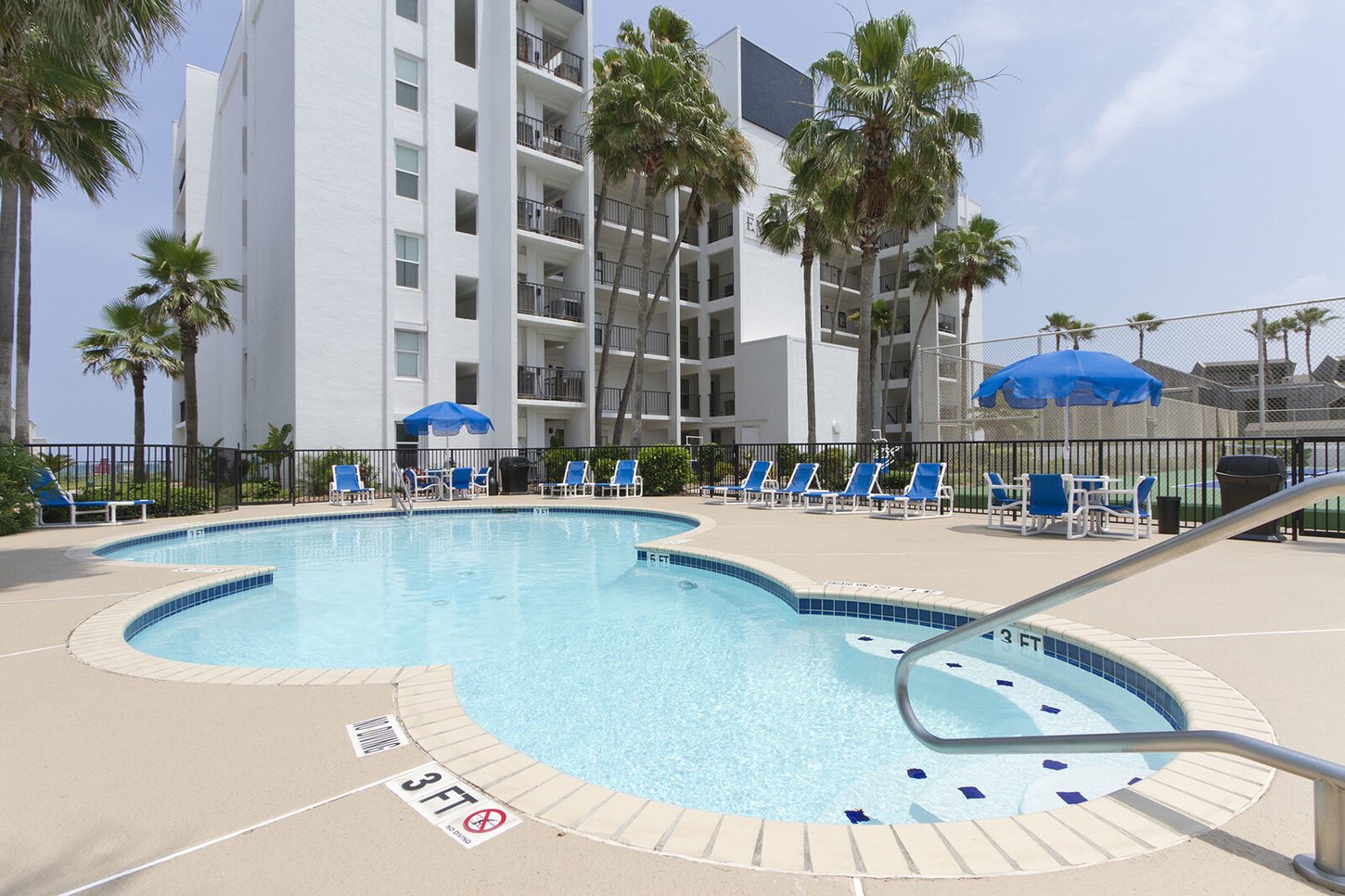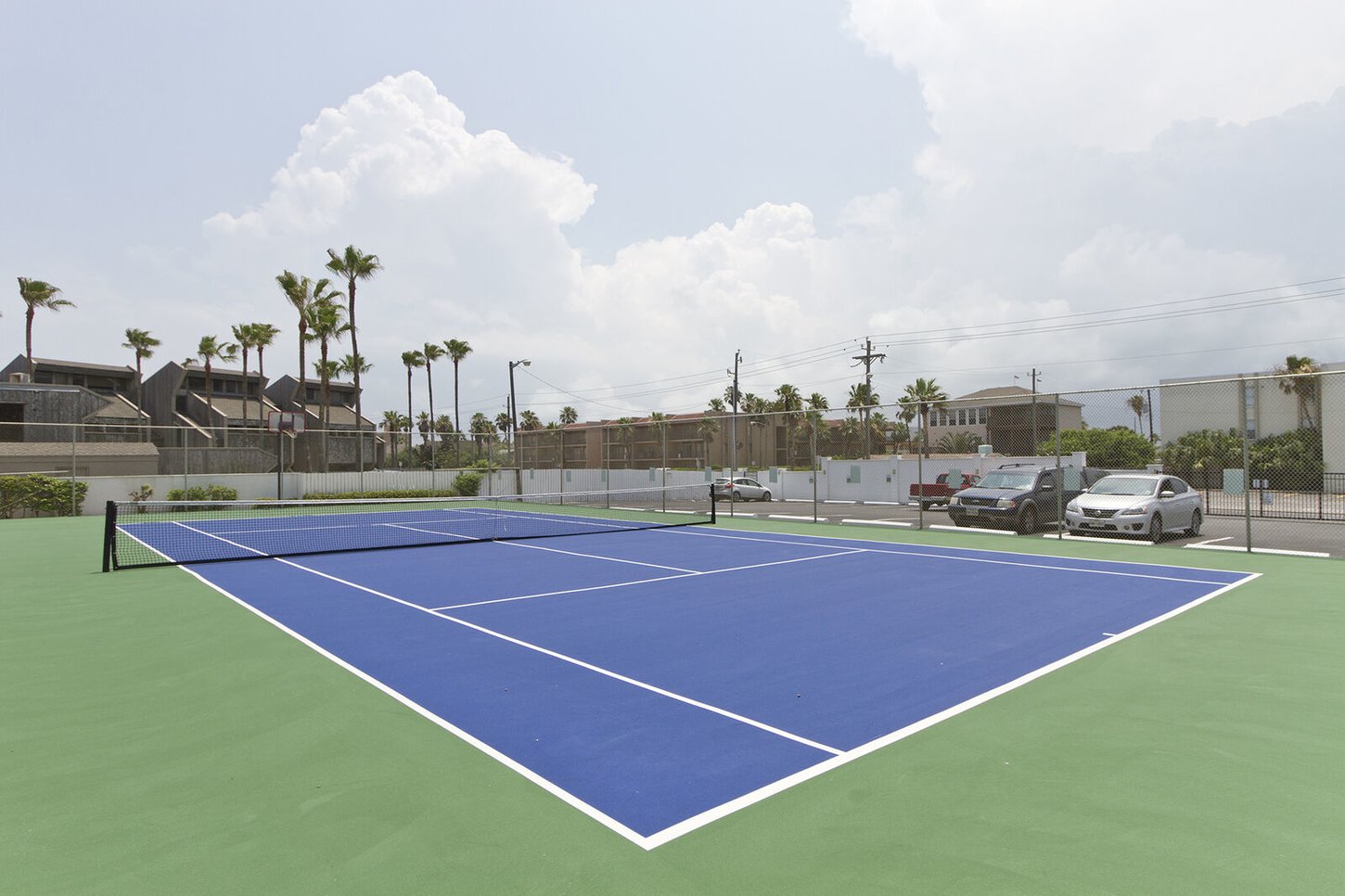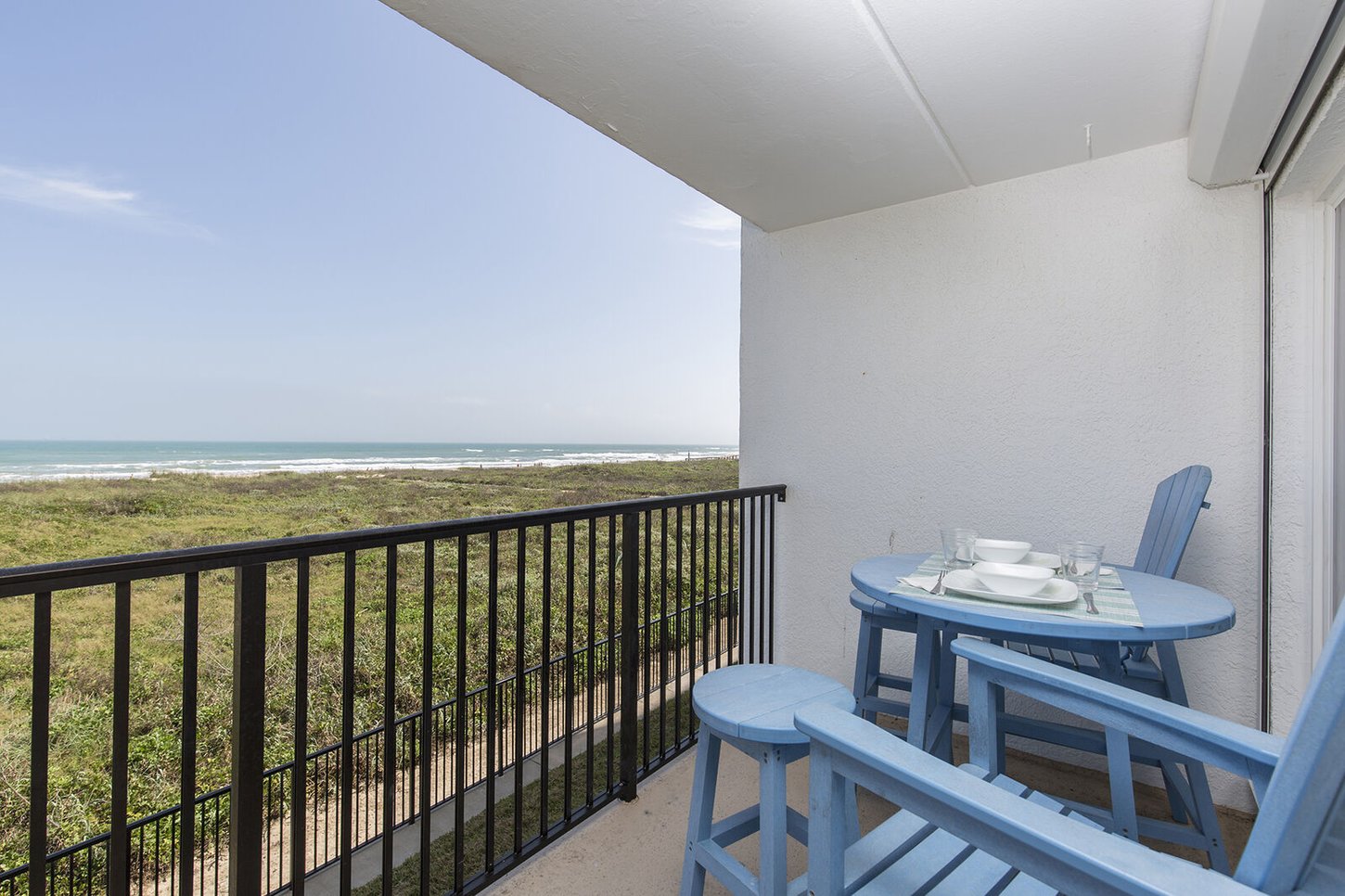 ---
---
Description
PERMIT #2015-470676 STANDARD OCCUPANCY (Sleeps): 8 guests (includes infants or children) MAXIMUM OCCUPANCY: 8 guests (includes infants or children) VEHICLE MAXIMUM: 1 vehicle (includes golf carts, boat trailers, or any other recreational vehicles) PETS ARE NOT ALLOWED. WRISTBANDS ARE REQUIRED FOR ALL GUESTS DURING MARCH & HOLY/EASTER WEEK.Embassy #205 features 3 bedrooms/2 bathrooms and gorgeous oceanfront views, making it a true beachfront BEAUTY! The condo is tastefully decorated and furnished surrounding you with coastal charm. An open-concept living and dining room features a flat-screen TV and provides access to an amazing wraparound balcony! Enjoy your morning coffee, lunch, or evening nightcap listening to the wind and waves...
Read More
---
Amenities
Basic Soaps
Bed Linens Provided
Iron & Board
Toilet Paper
Washing Machine
Wireless Internet
Internet
Living Room
Shampoo
Coffee Maker
Dishwasher
Kitchen
Microwave
Oven
Refrigerator
Stove
Toaster
Communal Pool
Hot Tub (shared)
Children welcome
Elevator
---
Location Info
Located on the beachfront in South Padre Island.
---
Rates
Nightly rates range from $169.00 to $449.00
---
---
Reviews
---
- 06/30/2022 -
Excellent
"Great time. Loved the unit. 2nd floor is perfect for view plus quick access to the ground level when desired. Music from Boomerang Billy's (next door) was actually nice. The unit is well stocked and nicely furnished. Bring some extra pillow cases as the owners have supplied nice extra pillows. We would definitely return to this unit. We also enjoyed our interactions with SPI rentals."
- 06/07/2022 -
Enjoyed our stay
"Family of 7 really enjoyed our stay. The condo is right on the beach with 2 trails that lead right to the sand. Check in was easy though you don't get the actual address until check in time but that didn't bother us since we arrived hours after 4pm. Do know that this is more like a hotel experience rather than a vrbo, home away from home type stay. There is a closet with what looks like stuff others have left behind. Beach toys, chairs, ice chest and a bunch of broken boogie boards. A few little issues 1. The back door to the balcony is EXTREMELY hard to open. The door is swelled and the latch is funny. Should probably replace. 2. The dack app they like to use is not good. We weren't able to use it. A binder with nearby suggestions to restaurants, grocery stores, family activities, etc., Would be nice for those that can't get the app to work. 3. Probably nothing the property mgmt can do but the water pressure is almost none existent. None of these are deal breakers, just little things (except the door, that was frustrating when trying to go outside for sunrise and you can't get it open) Overall, we enjoyed our stay and would stay again."
- 05/16/2022 -
Wonderful Condo
"We received a message with code for door saying we didn't need to go to office and when we went to place to get gate code at the office they wouldn't give us gate code - they said they would message us when it was ready - they never messaged and it was after 4pm. This condo was amazing - I think the property manager could communicate better when you get an email saying you can check in and think you are getting to check into room and then have to wait 2 more hours and never receive a text from manager after the 2 hours is very disappointing."
- 11/21/2021 -
Above Average
"Location of condo is excellent.. great beach access.to a beautiful beach.. restaurants and shopping .. condo had plenty of space … refrigerator handle as well as the grate we're broken … in master bedroom king pillows had standard size cases on them ..extra blankets would be a nice addition we had to cover with the bed spread .. other than these few things our stay was enjoyable.. SPI Rentals .. were great to work with..Looking forward to coming back to South Padre Island …"
- 10/12/2021 -
Great stay. Really amazing views.
"Beautiful views, clean and comfortable. Only issue was it was not disclosed that there was a bar that could see directly into my bedroom. My curtain had to be kept closed."
Read More
(Based on 10 reviews)