Sleeps 6
2 Bedrooms
2 Bathrooms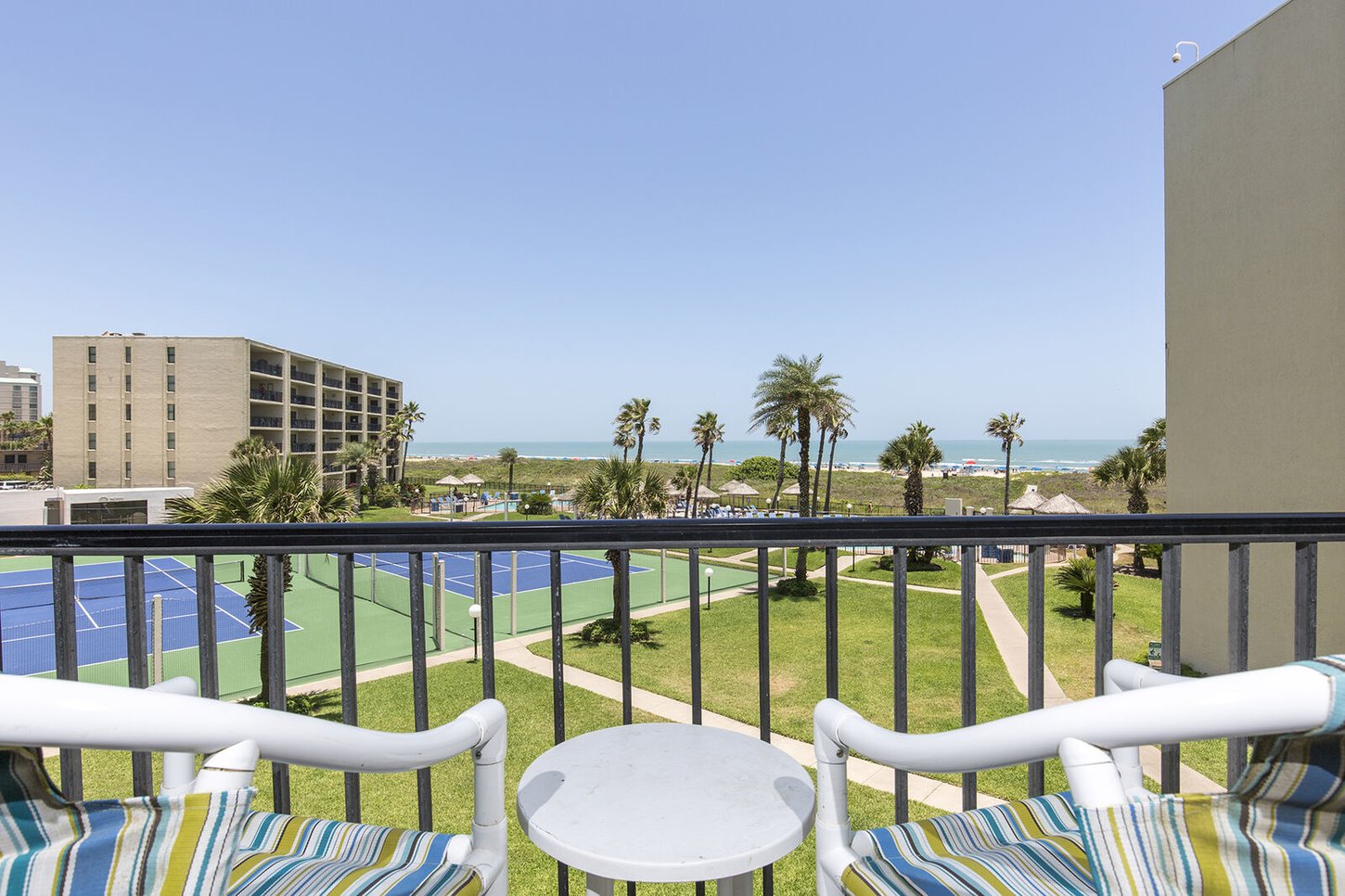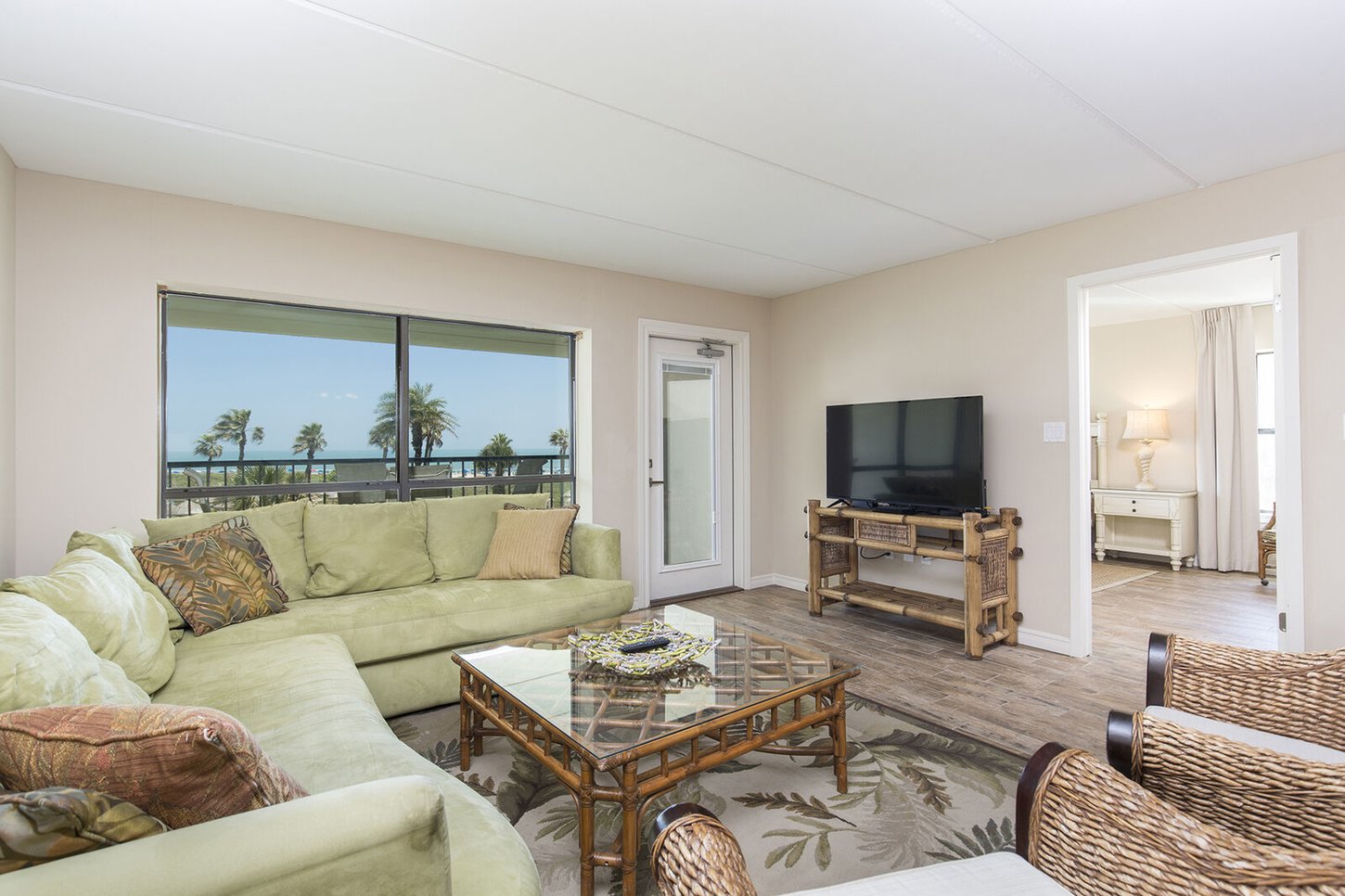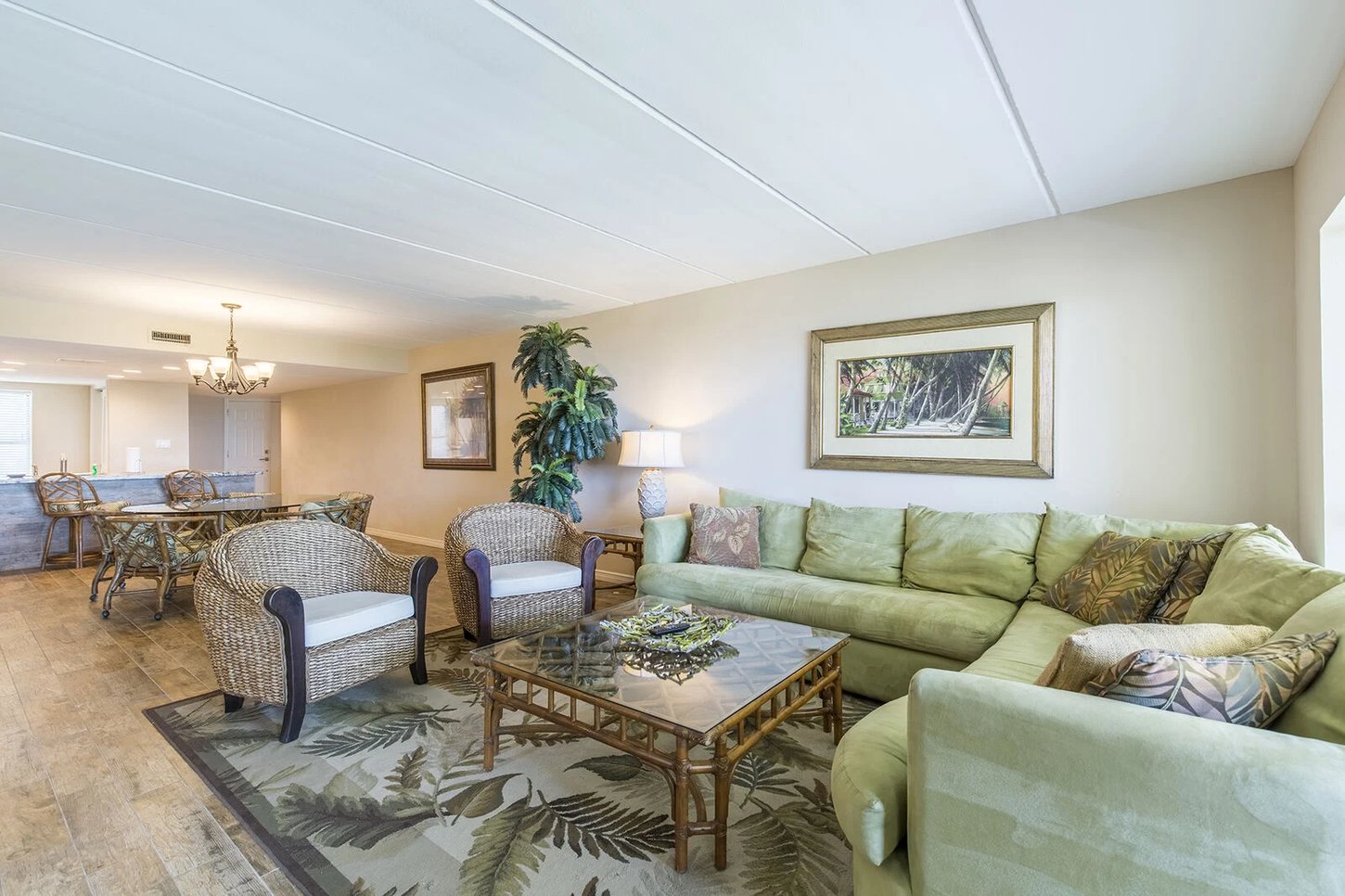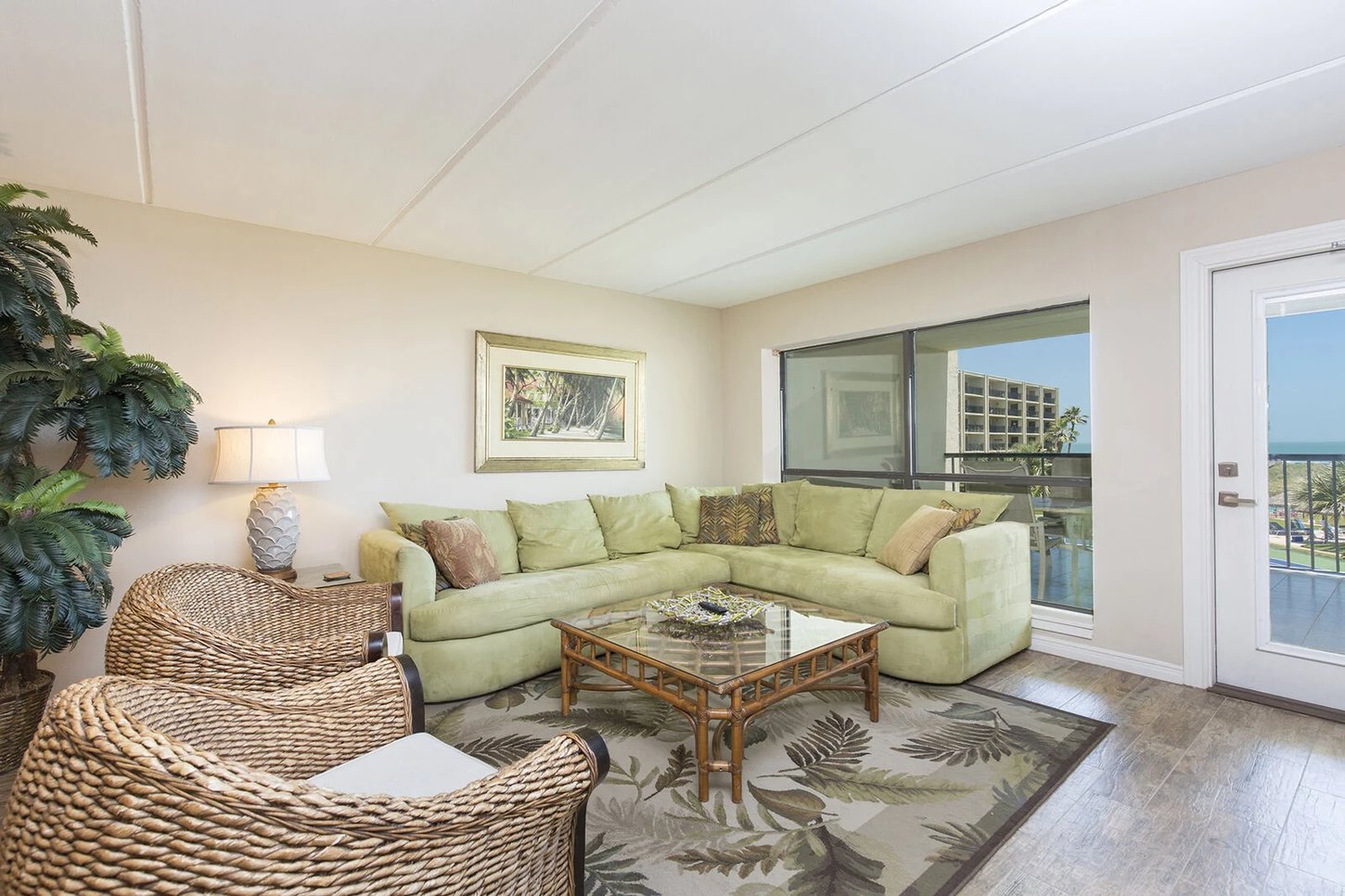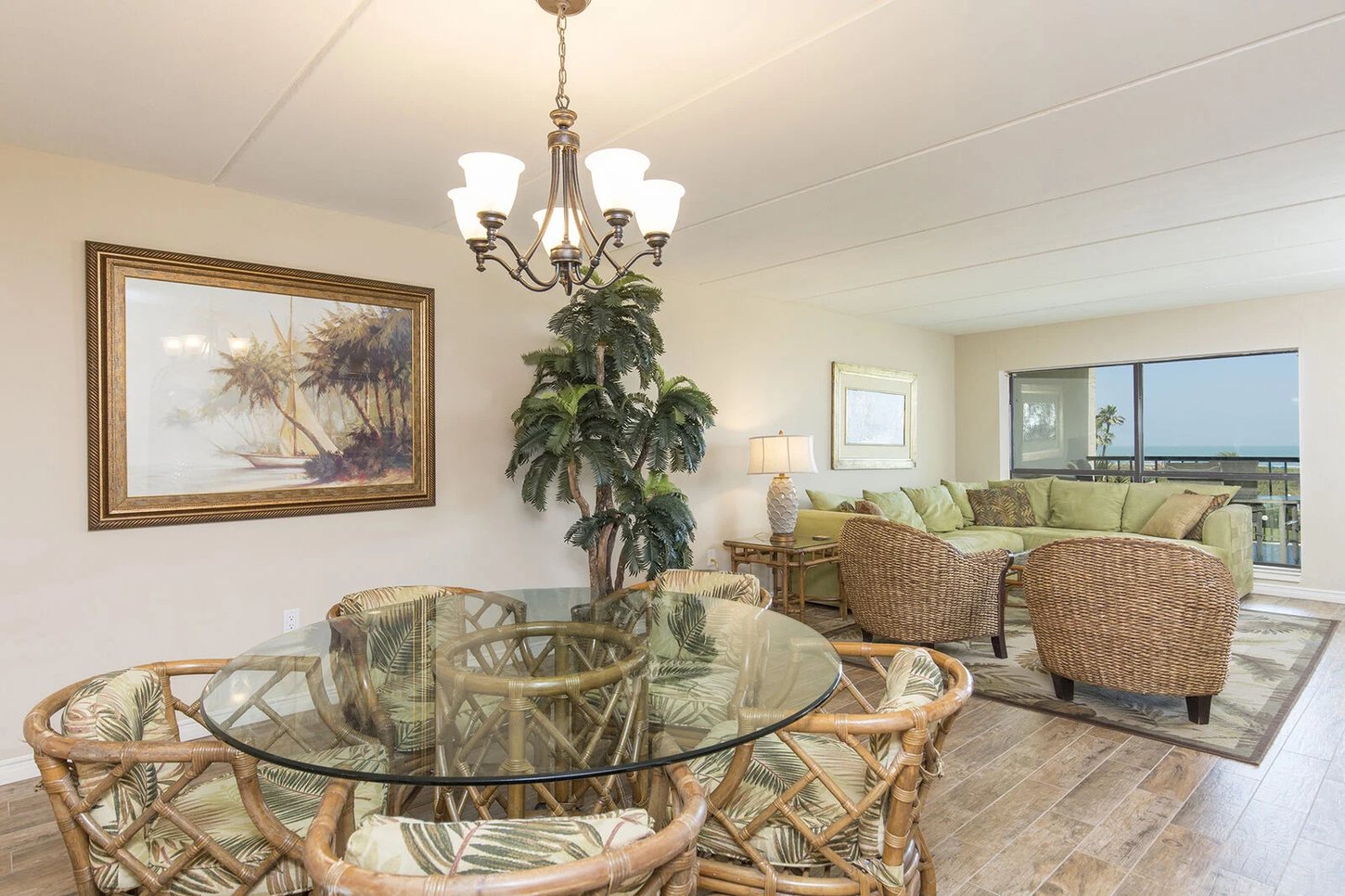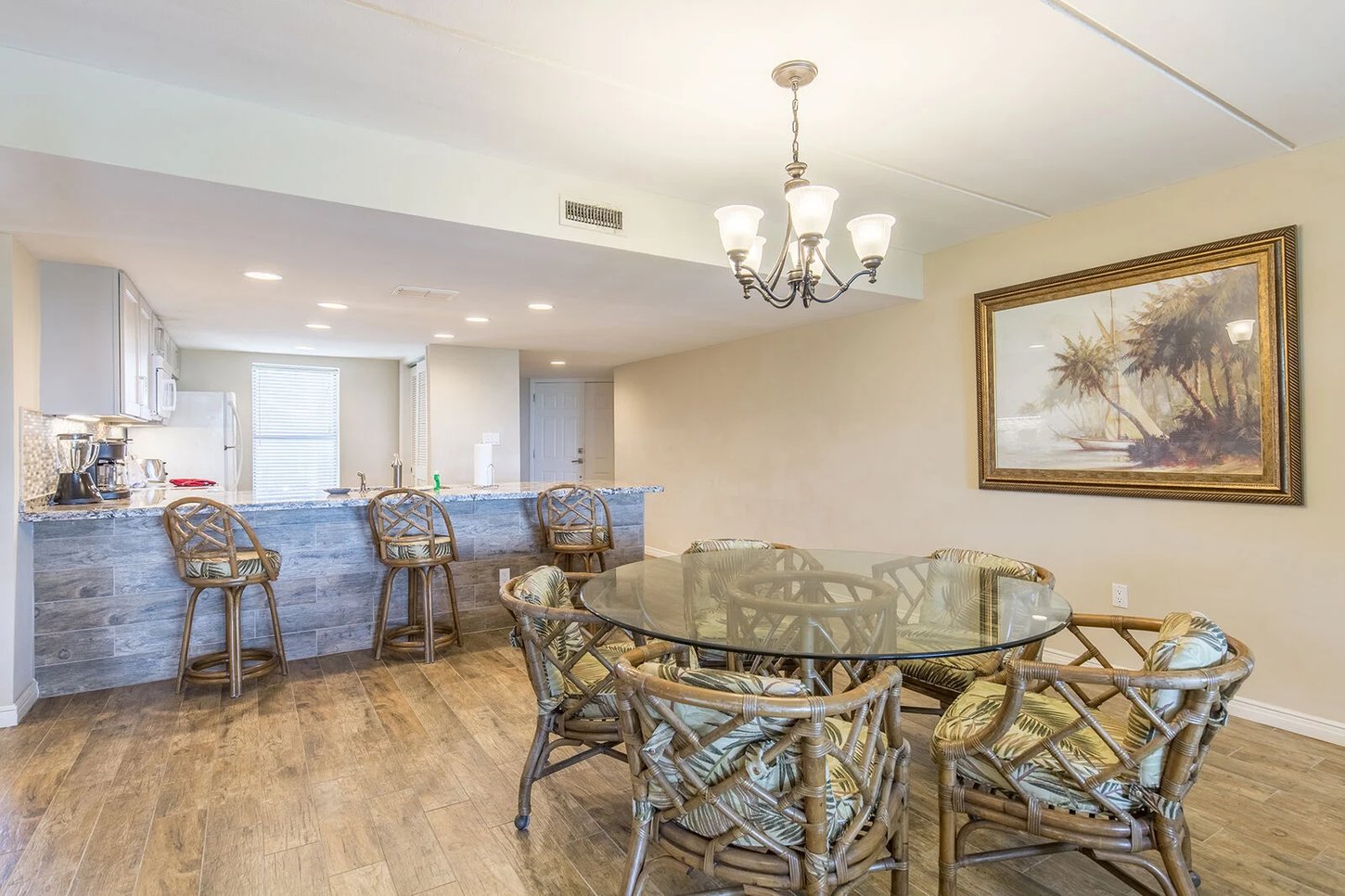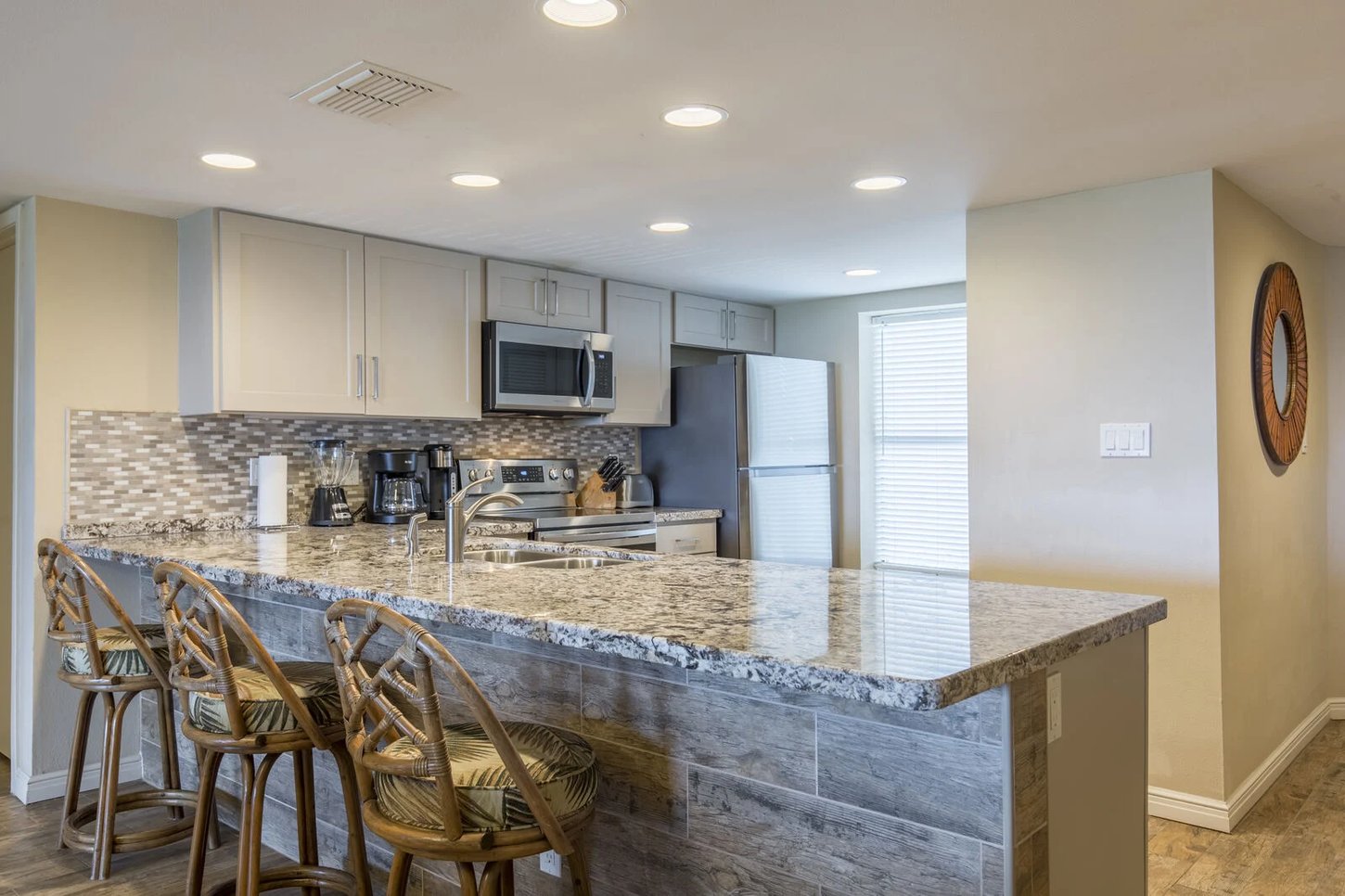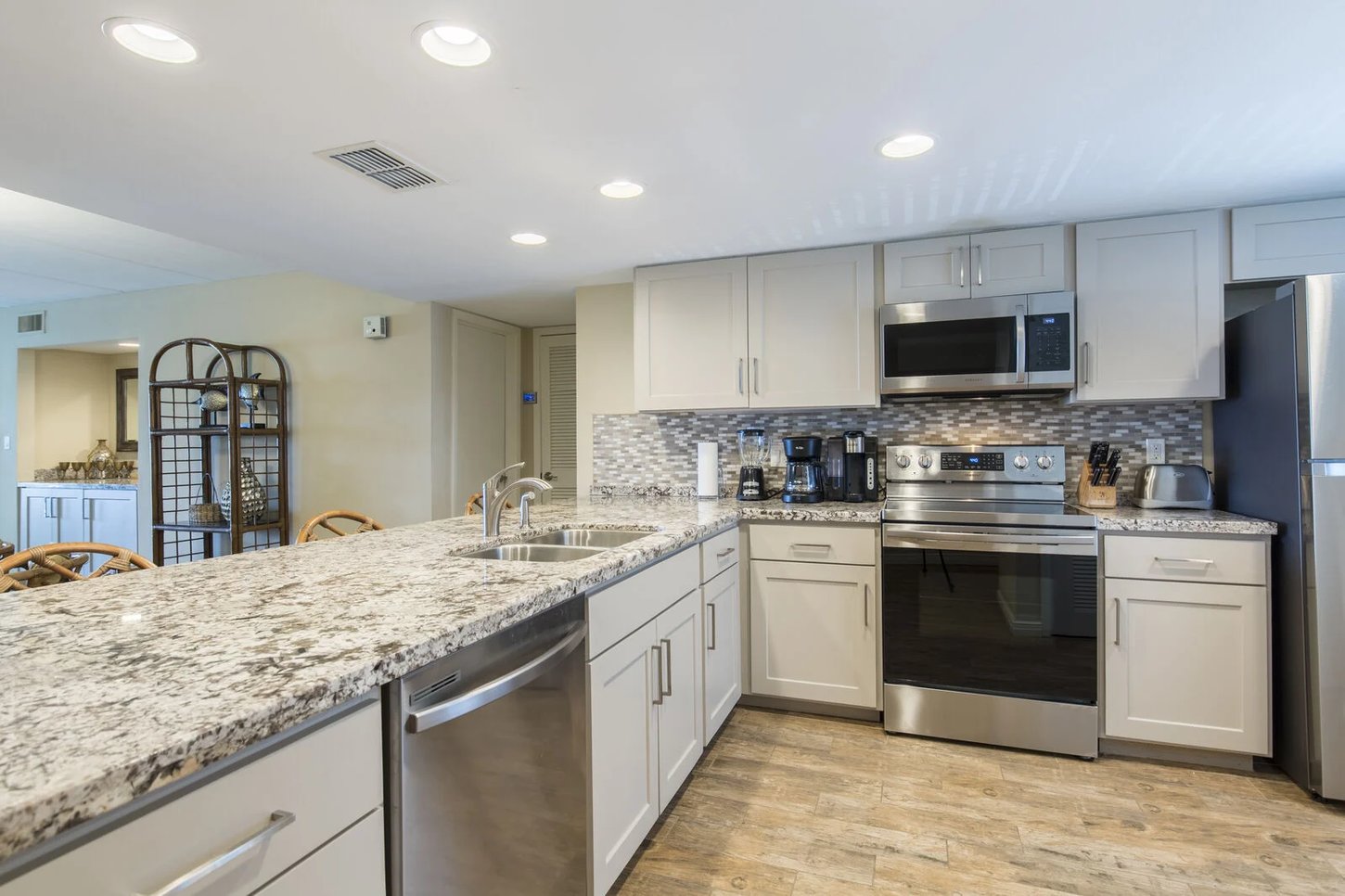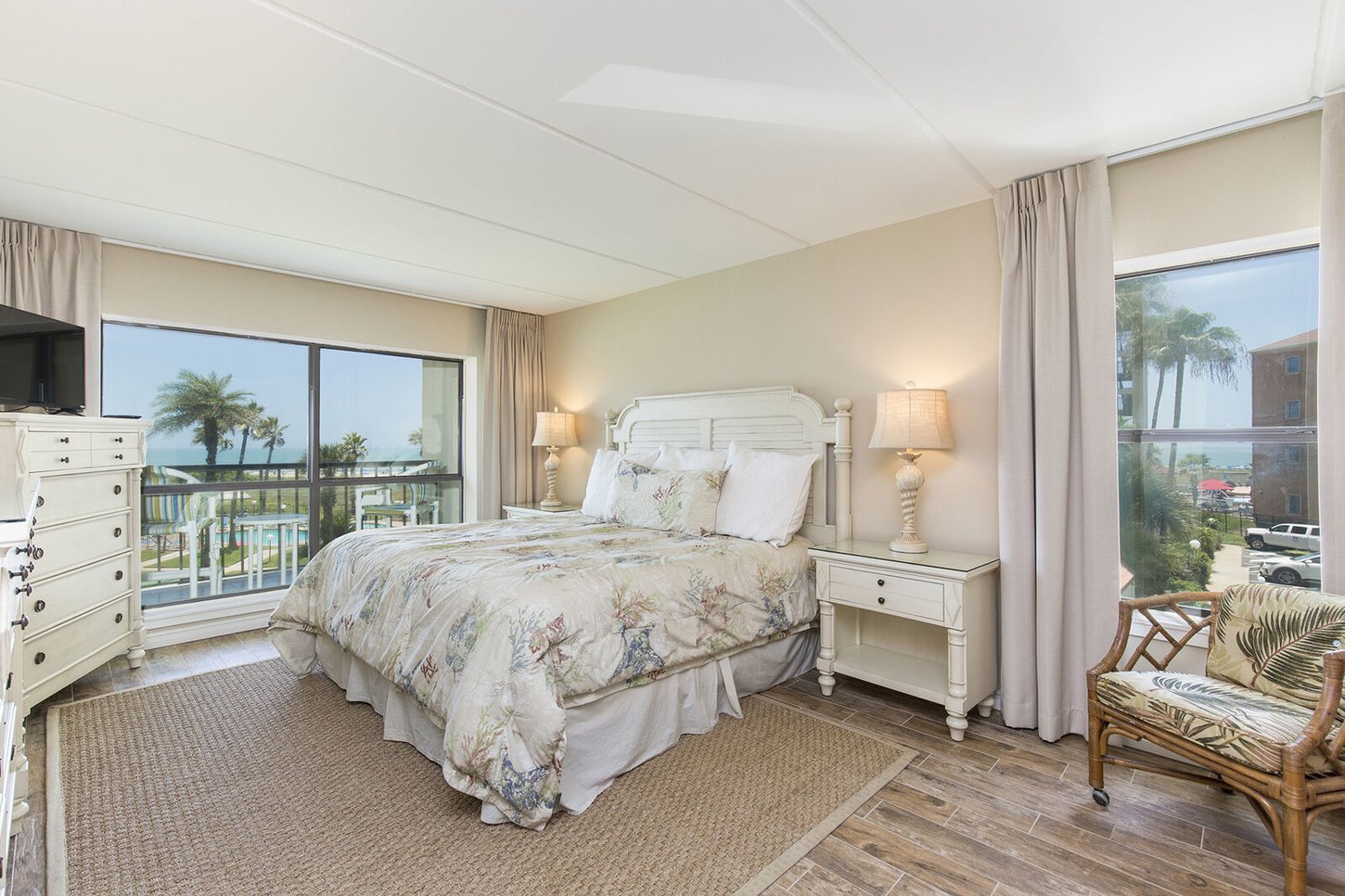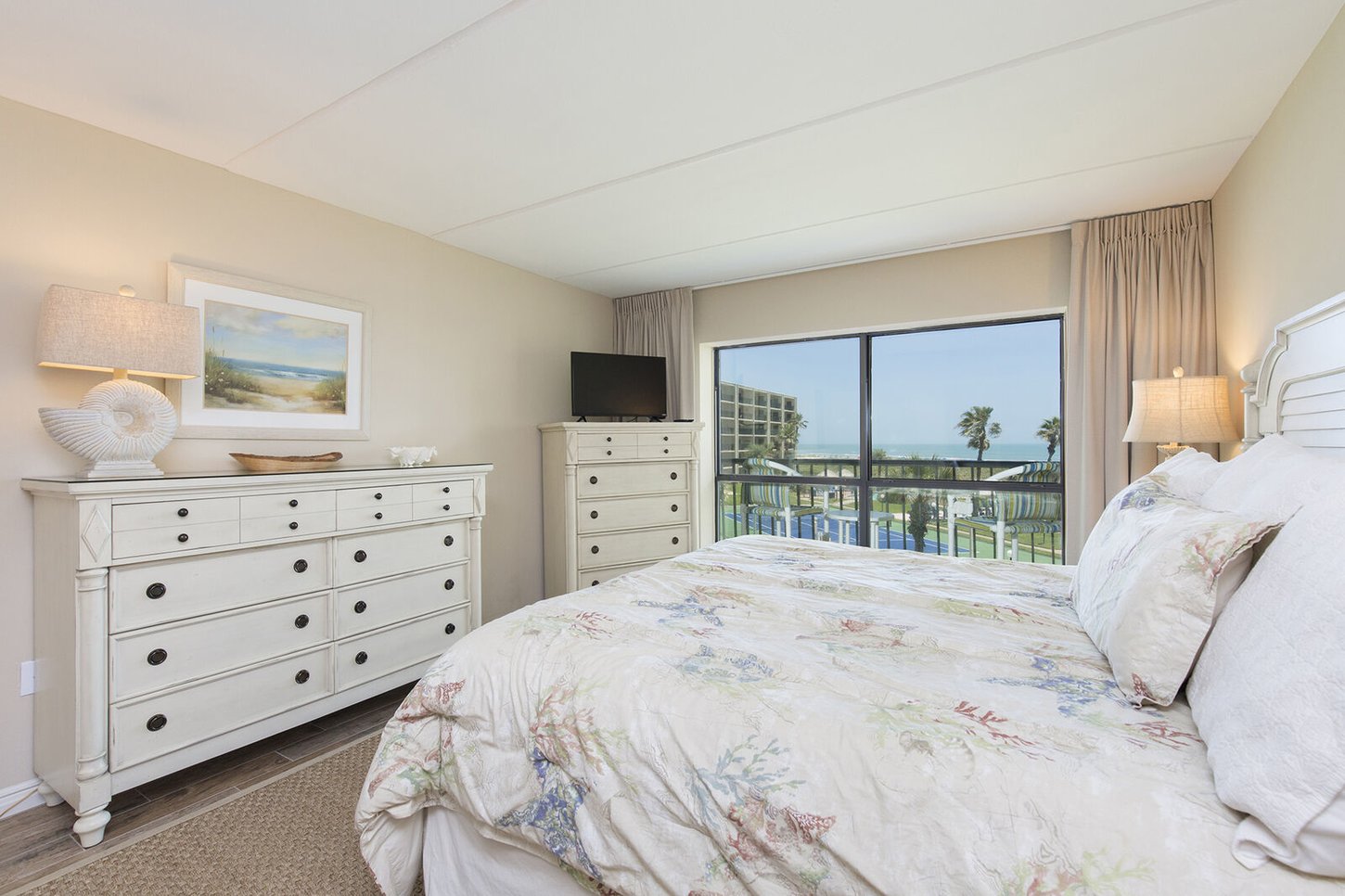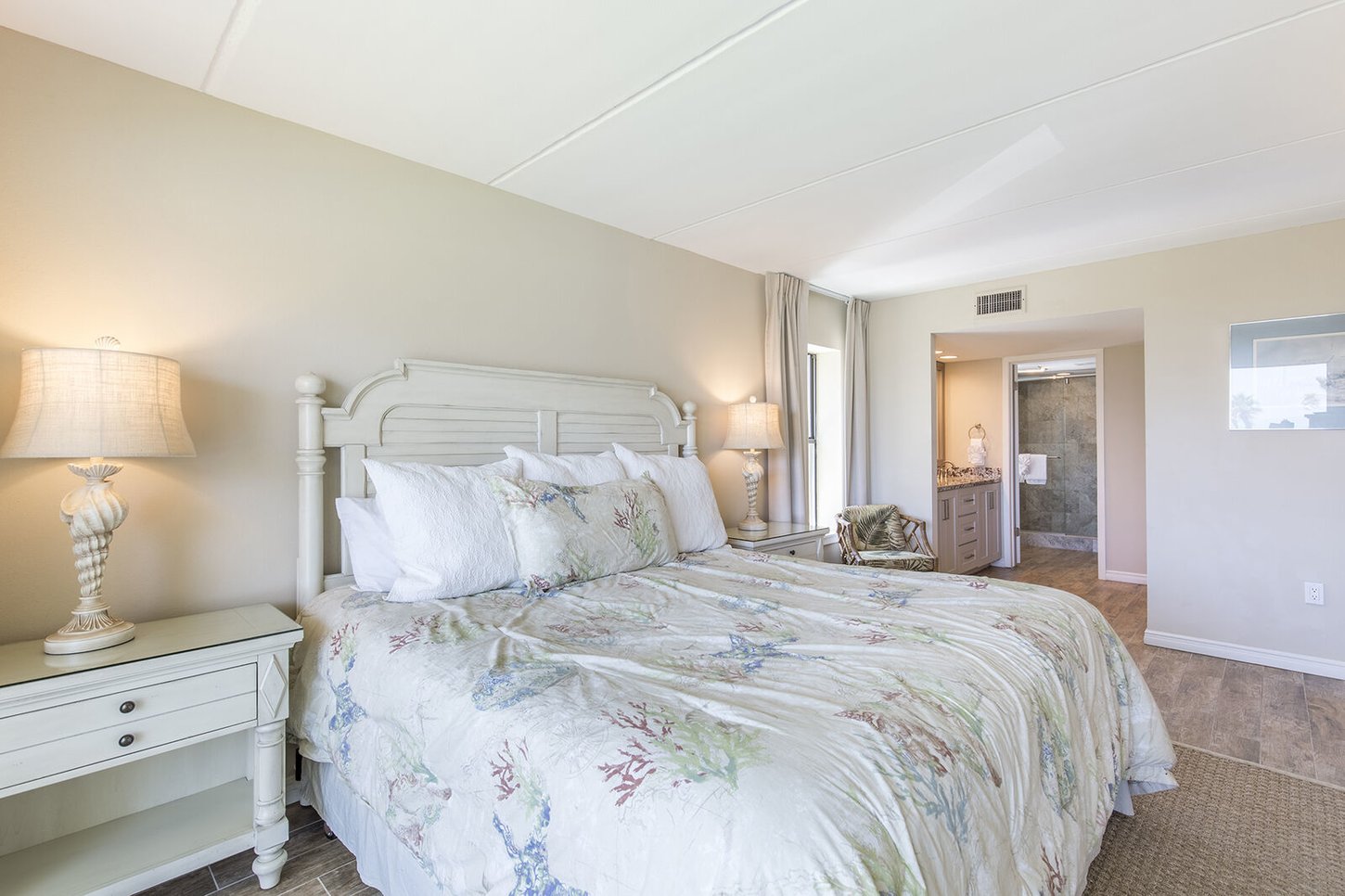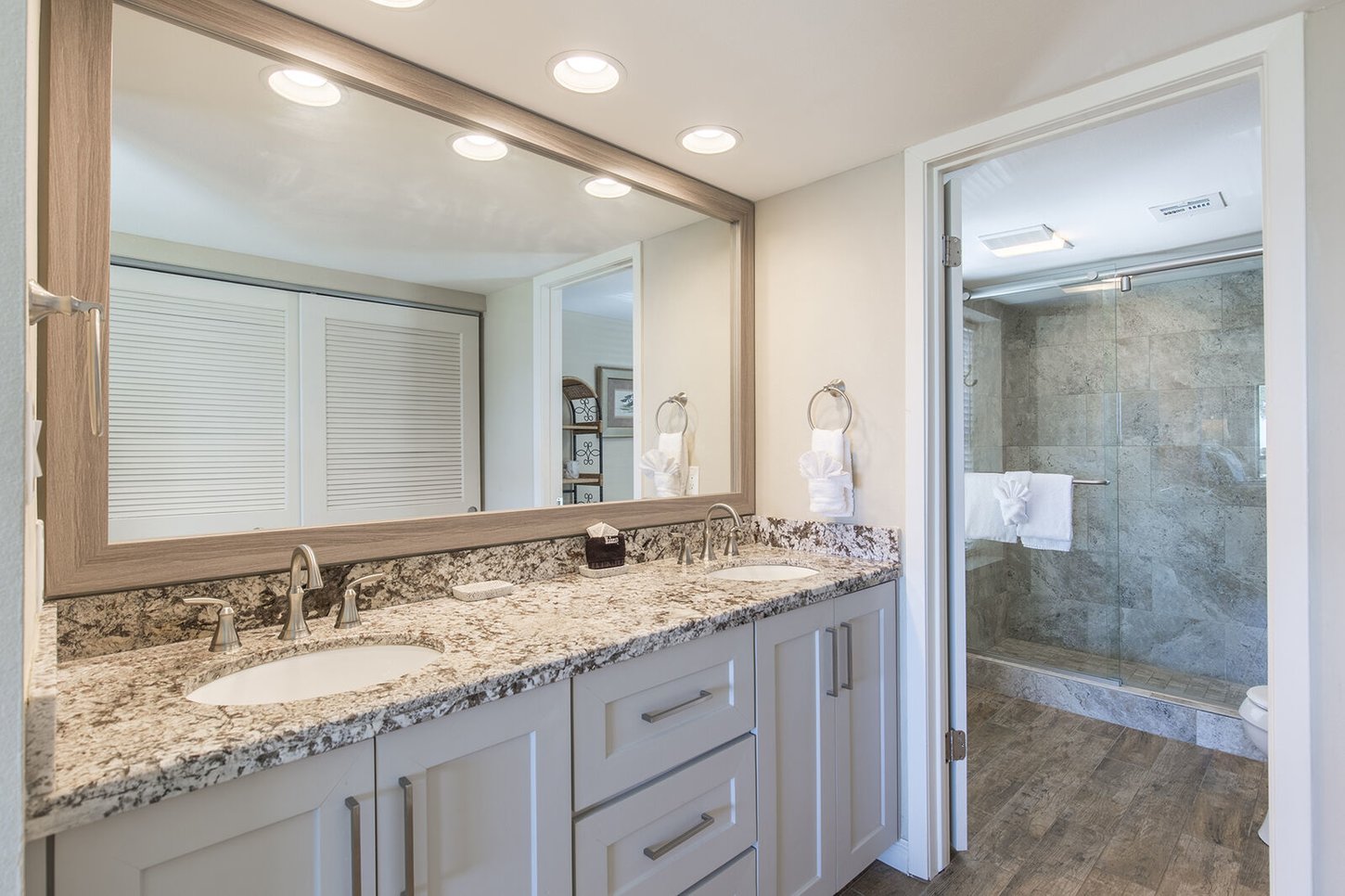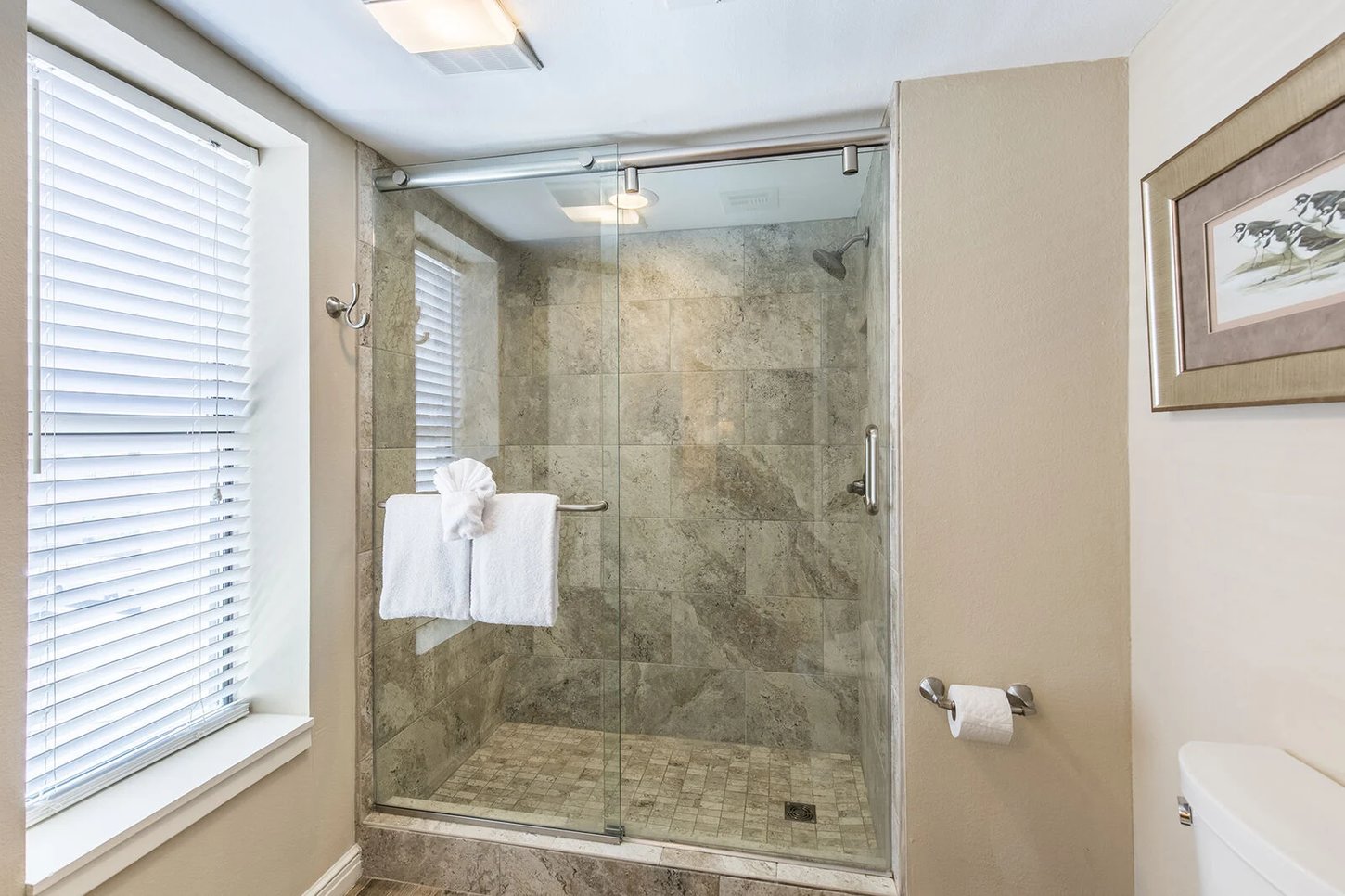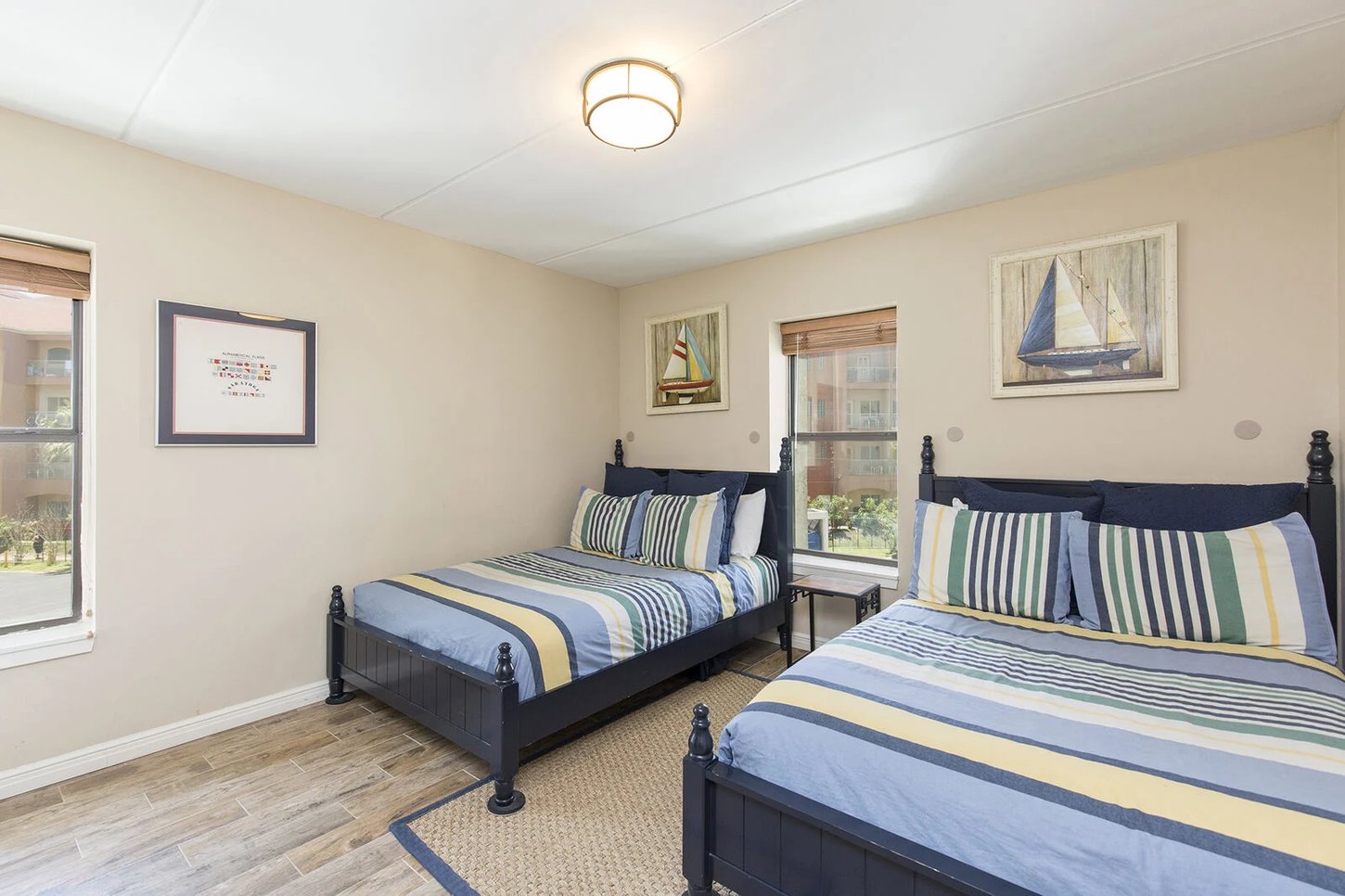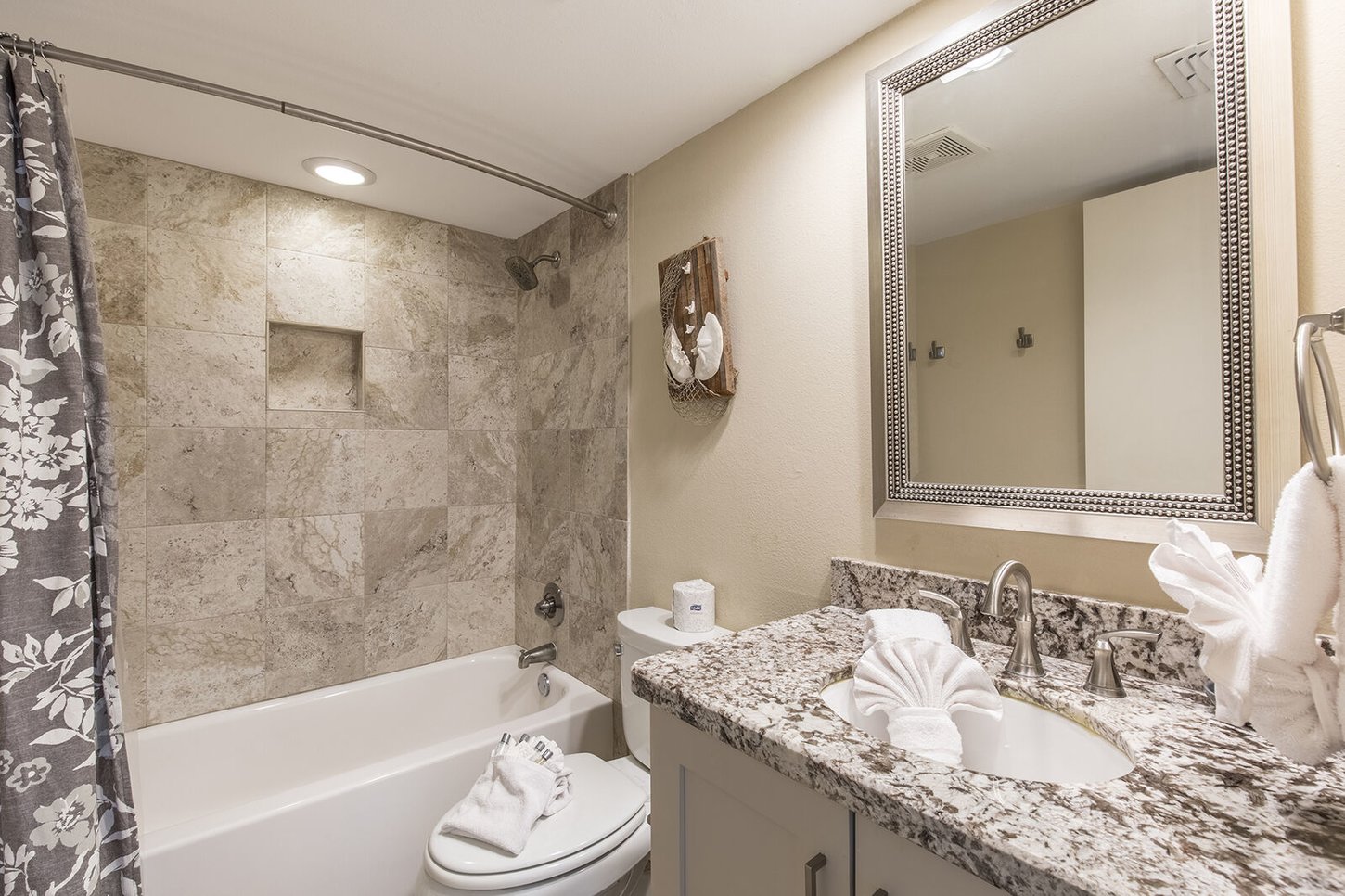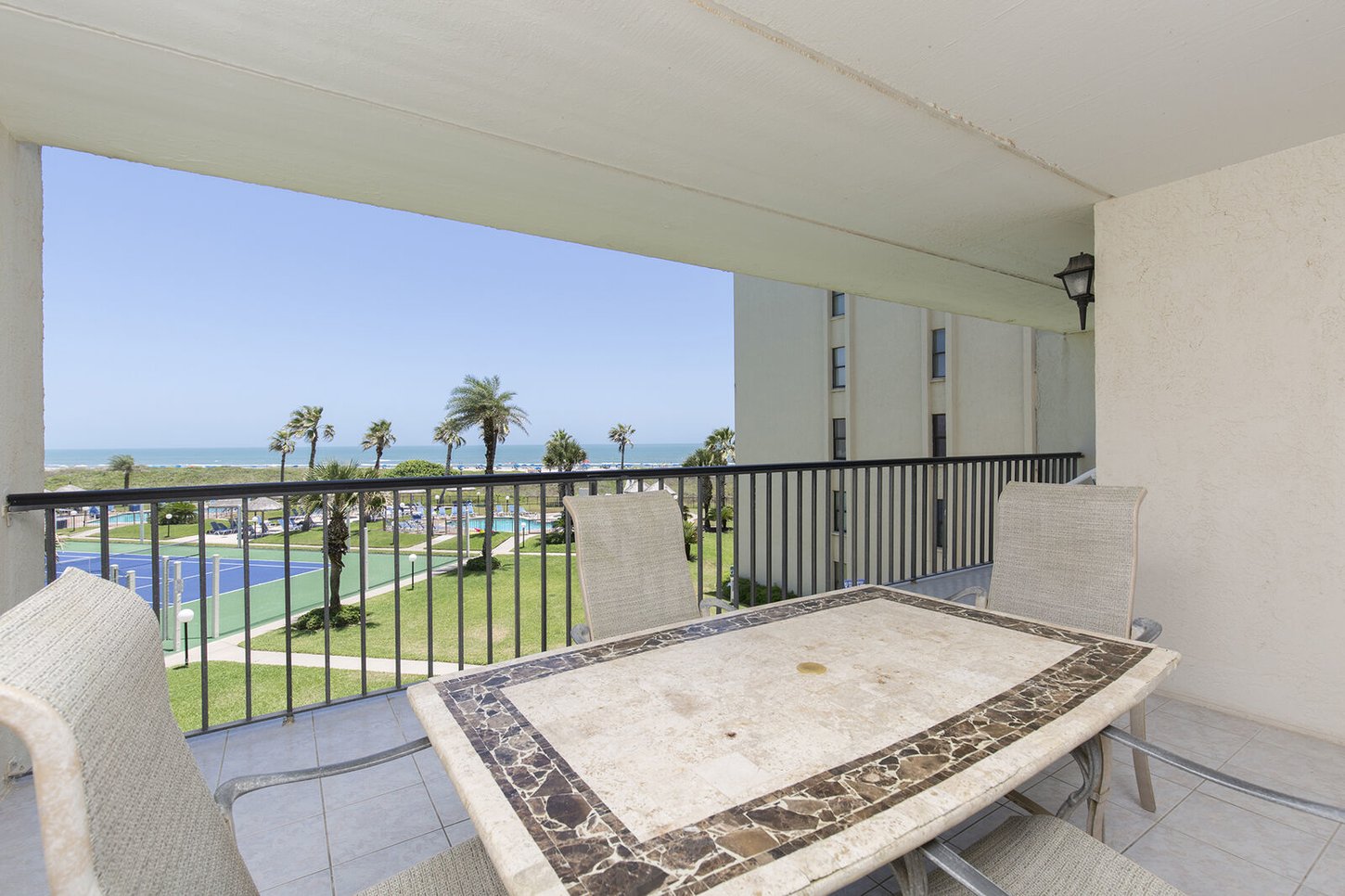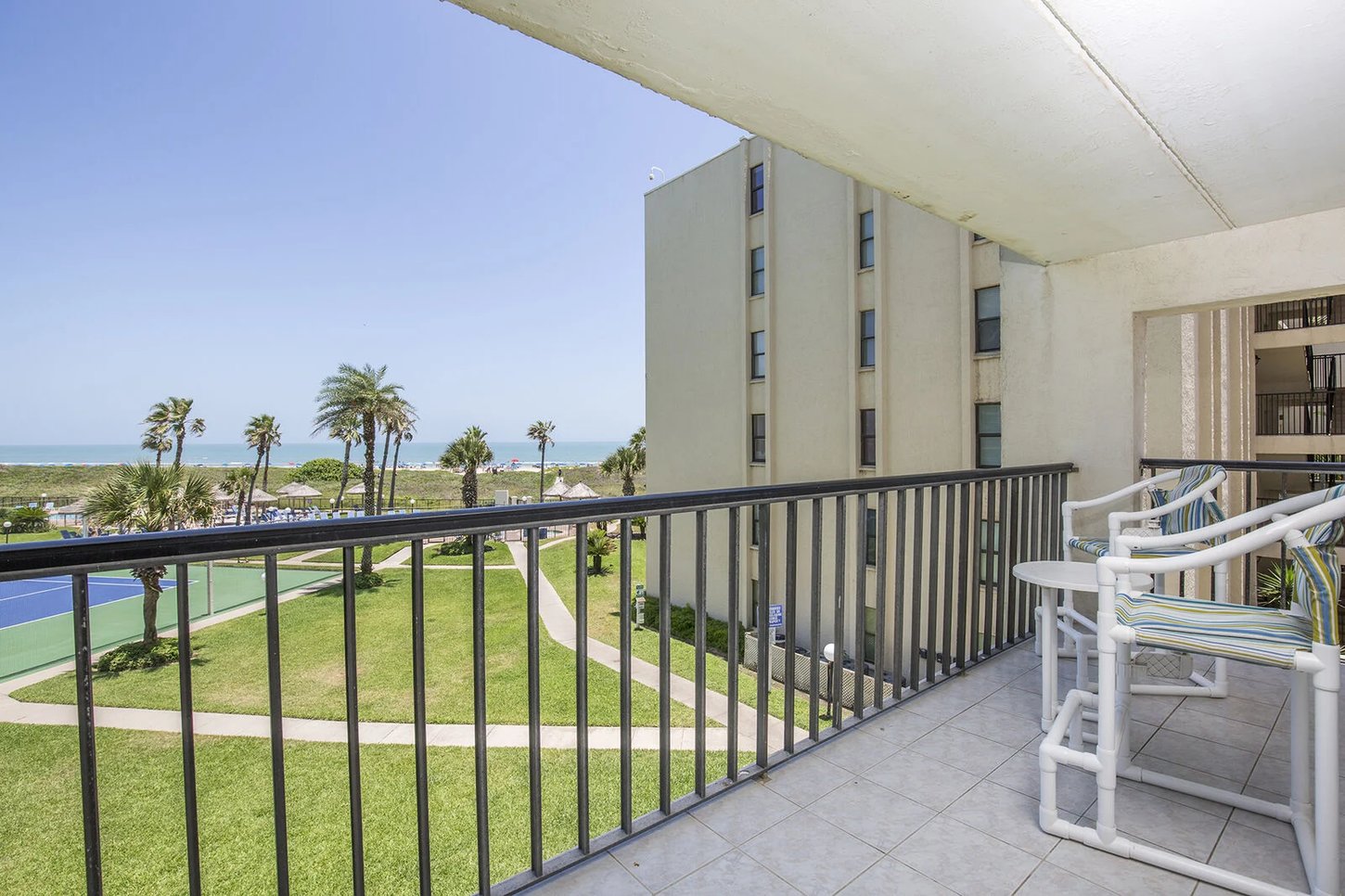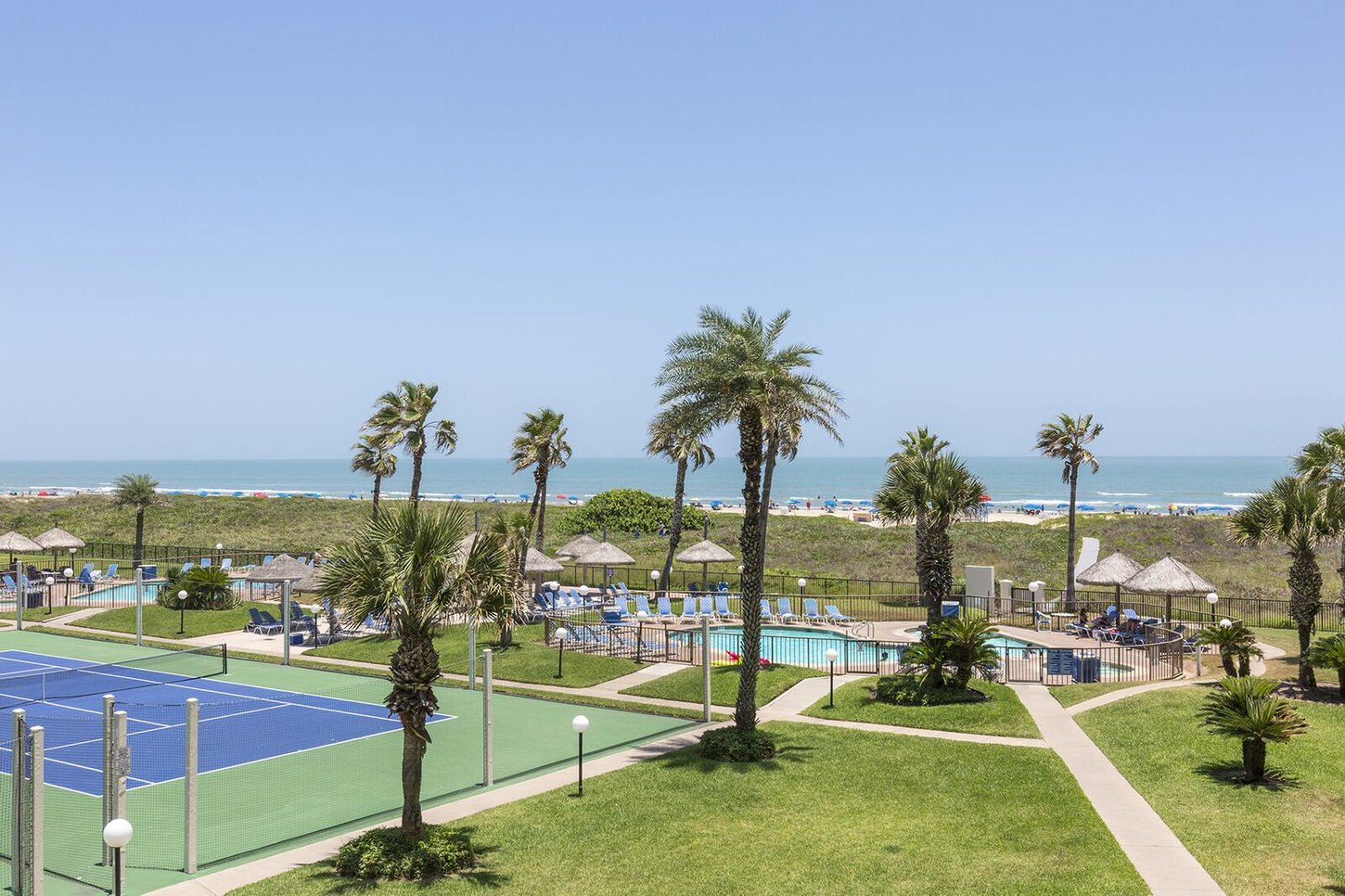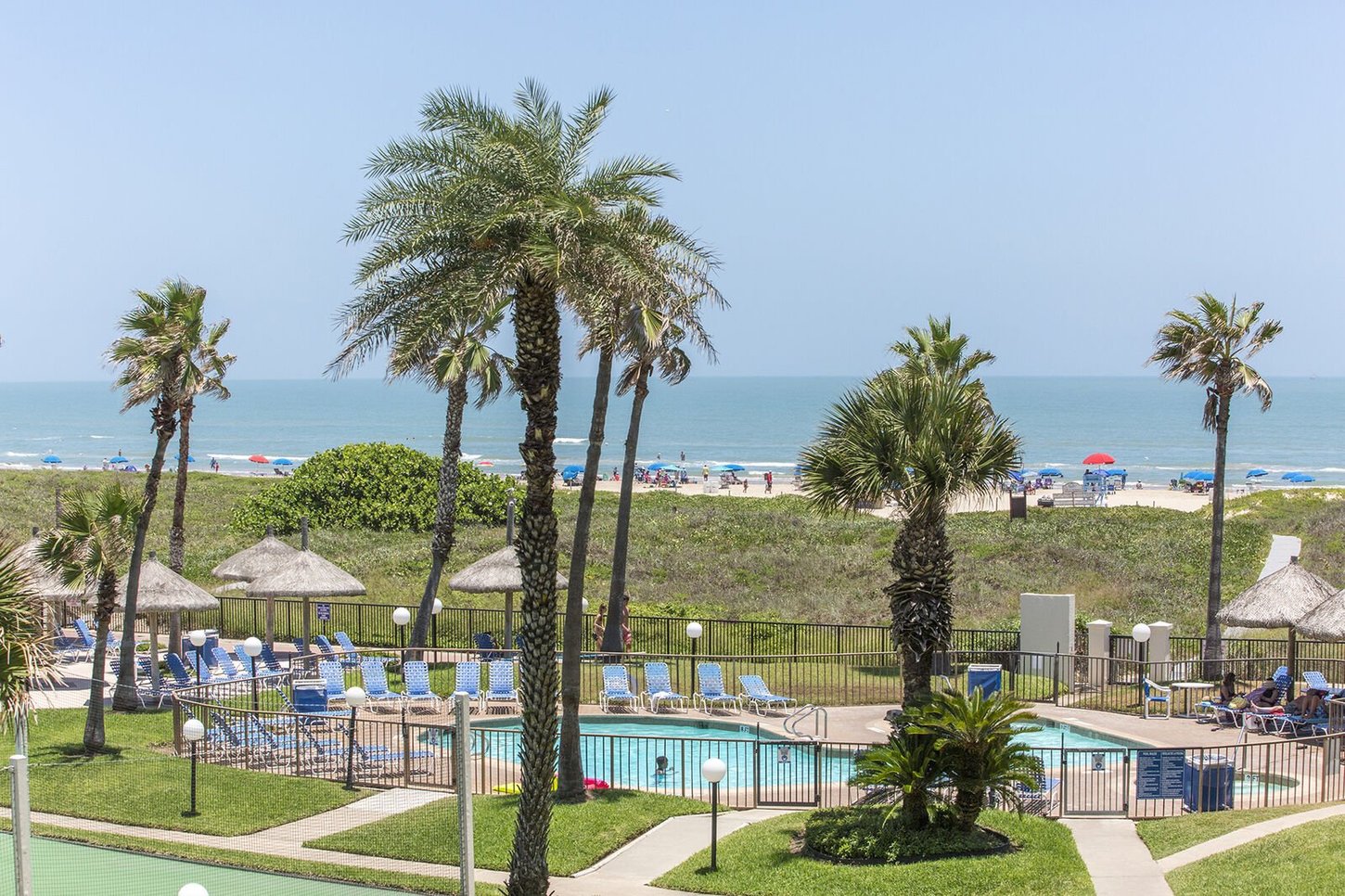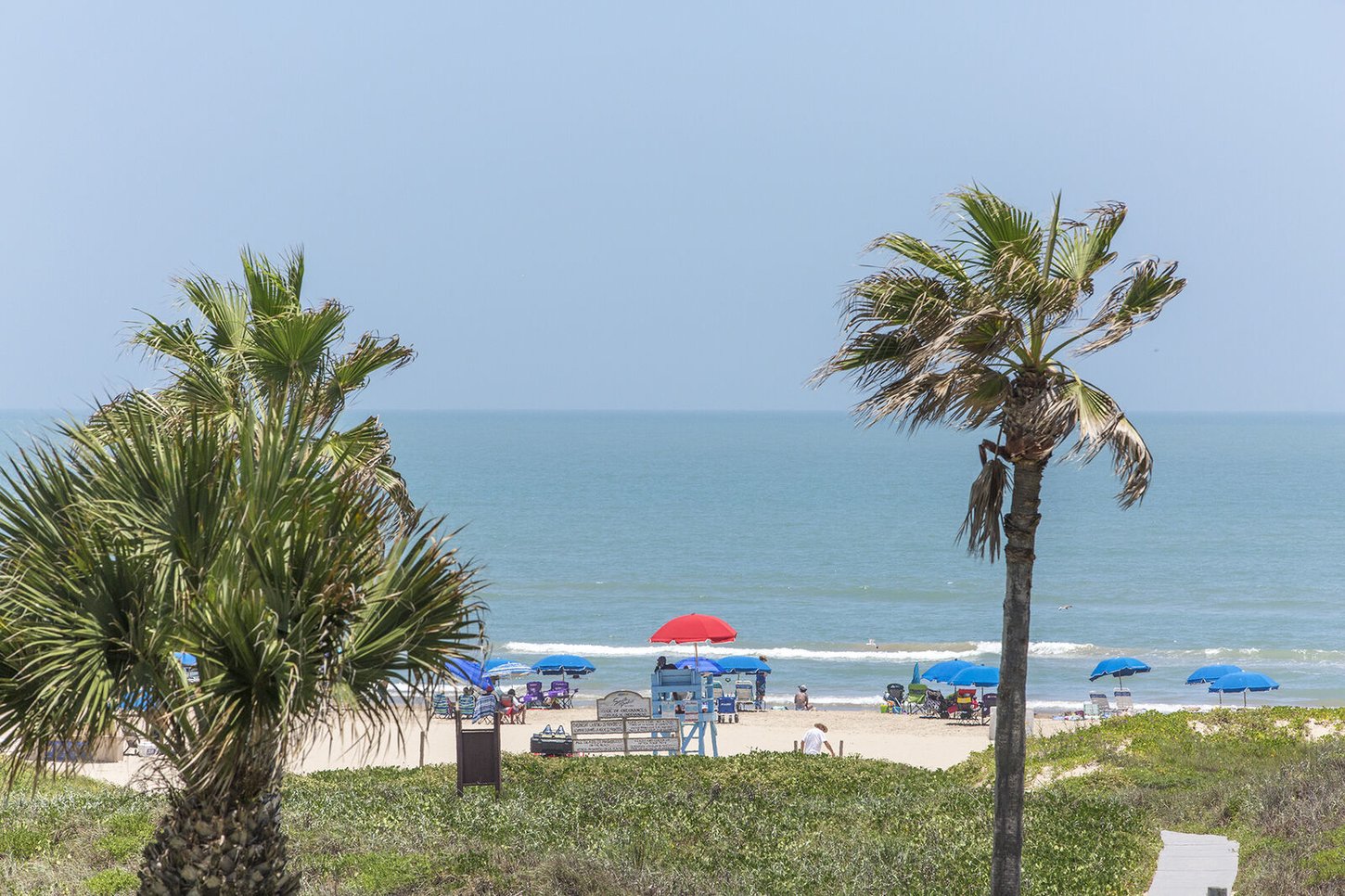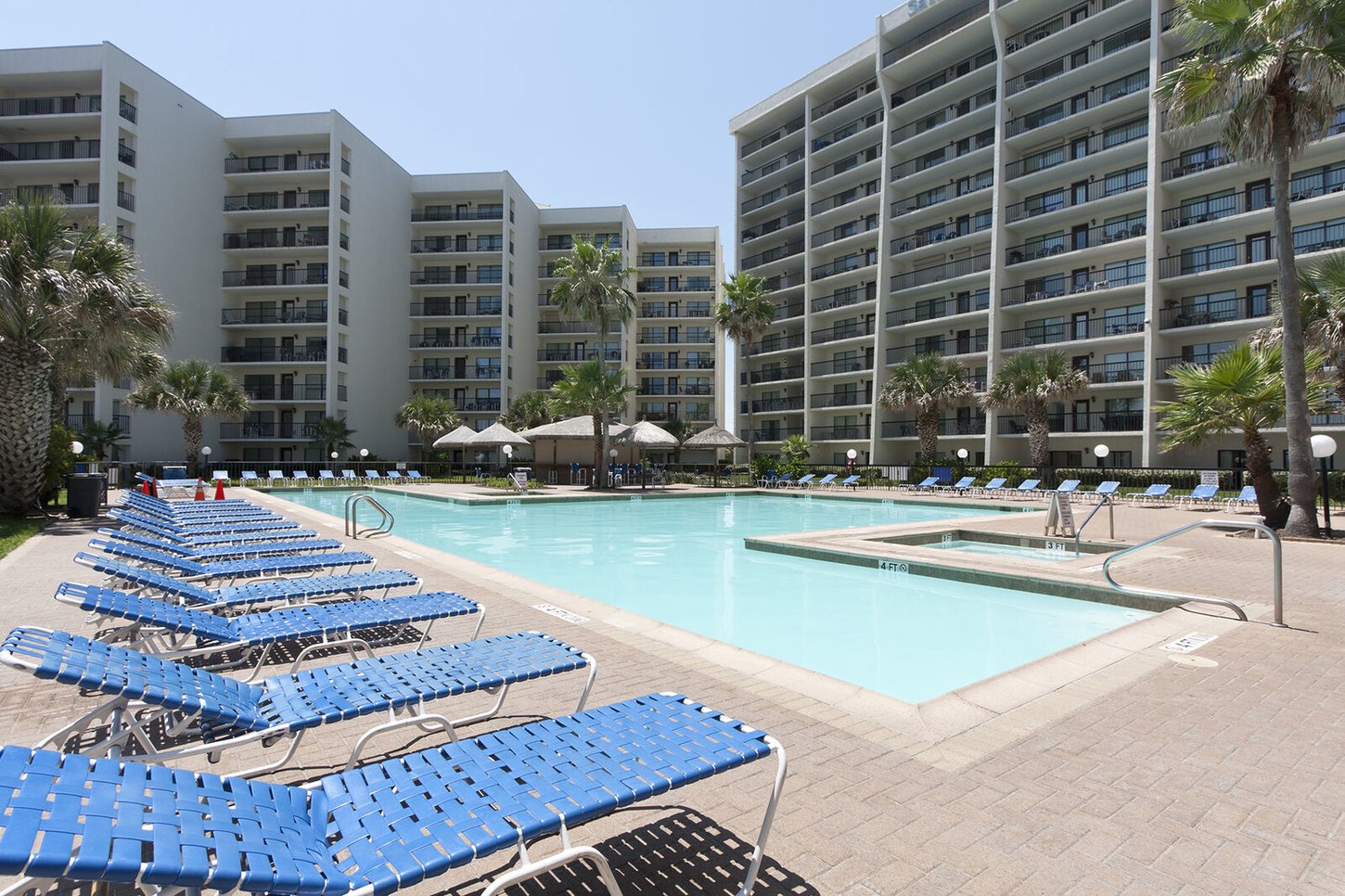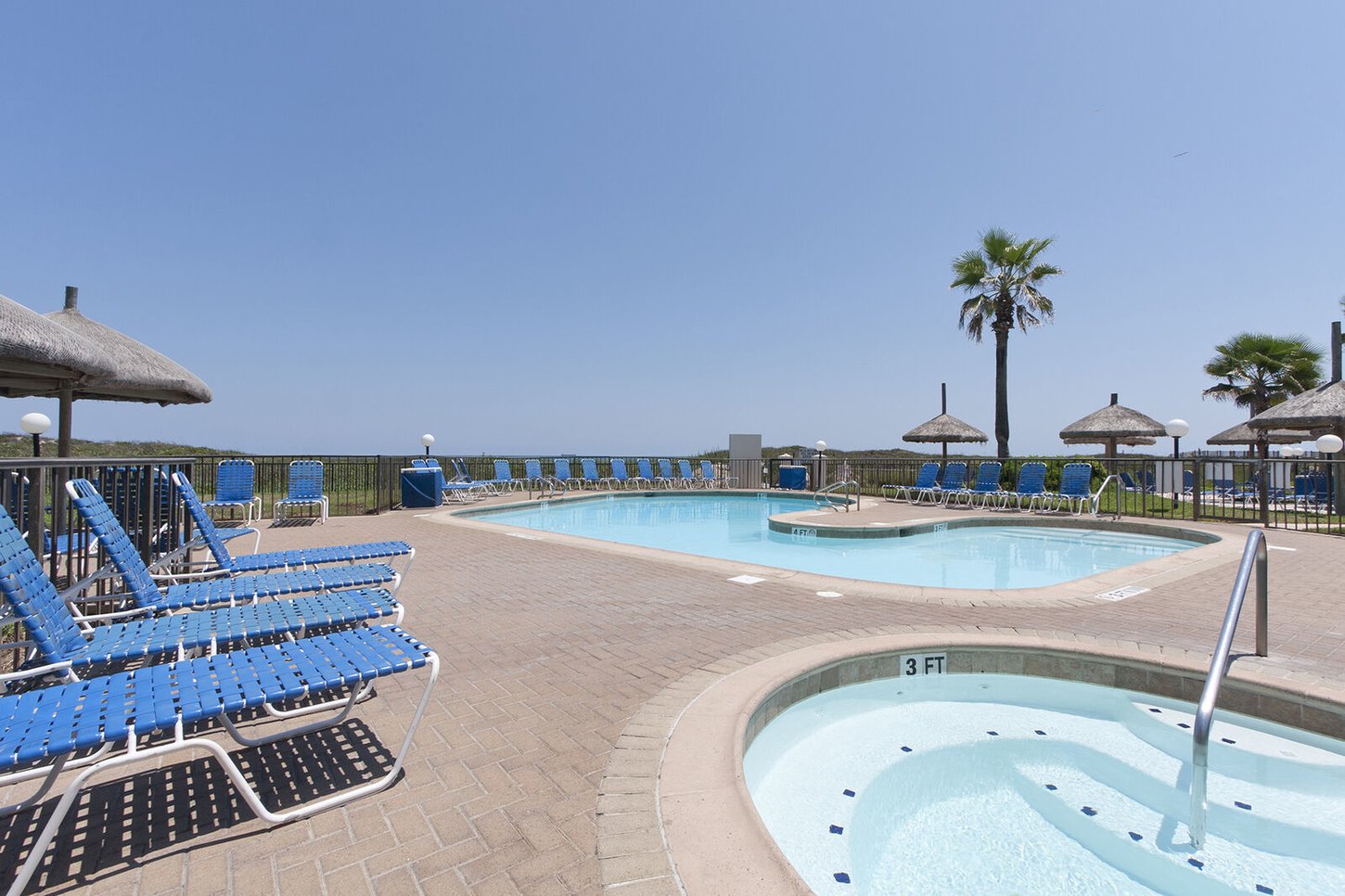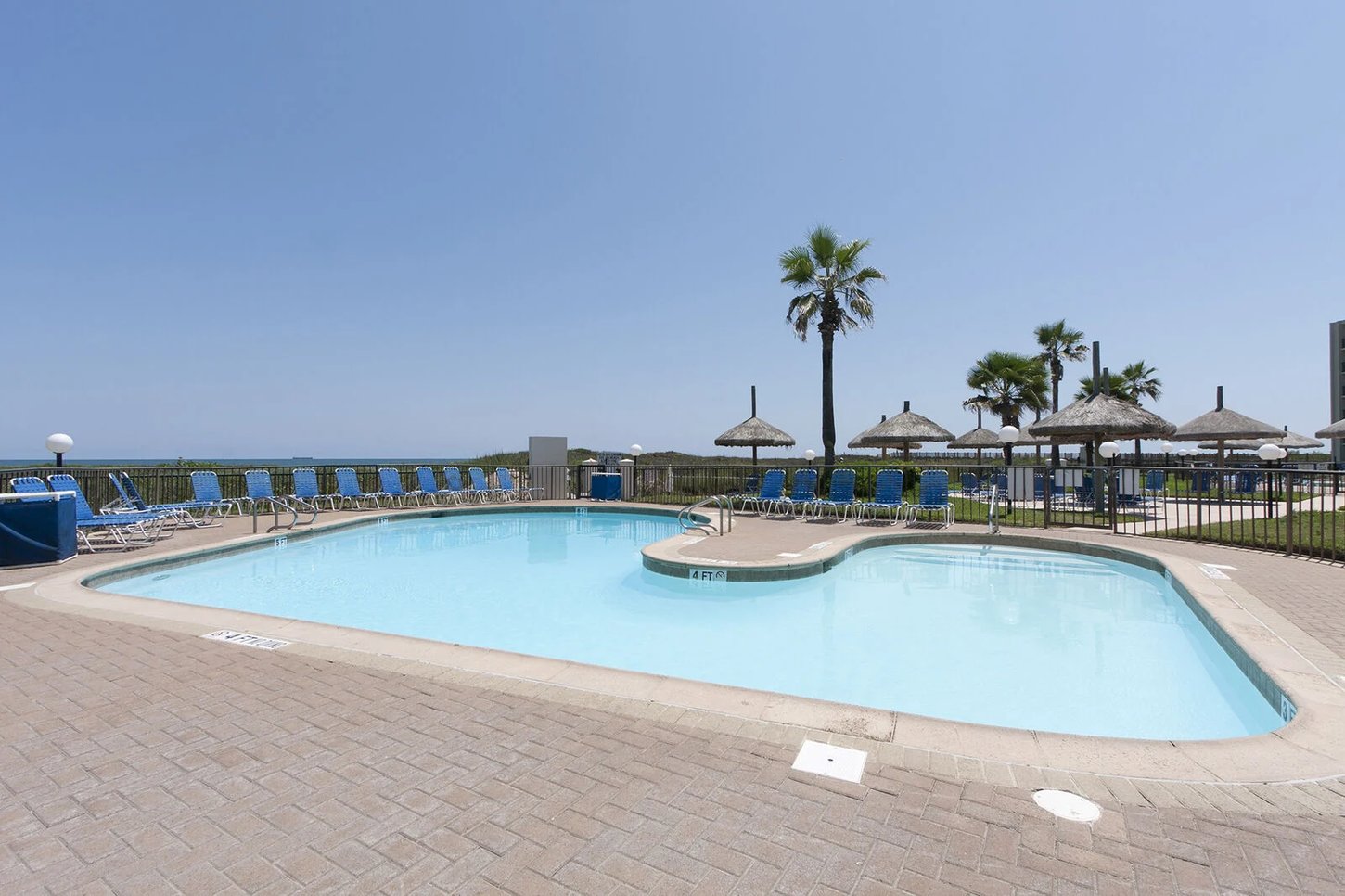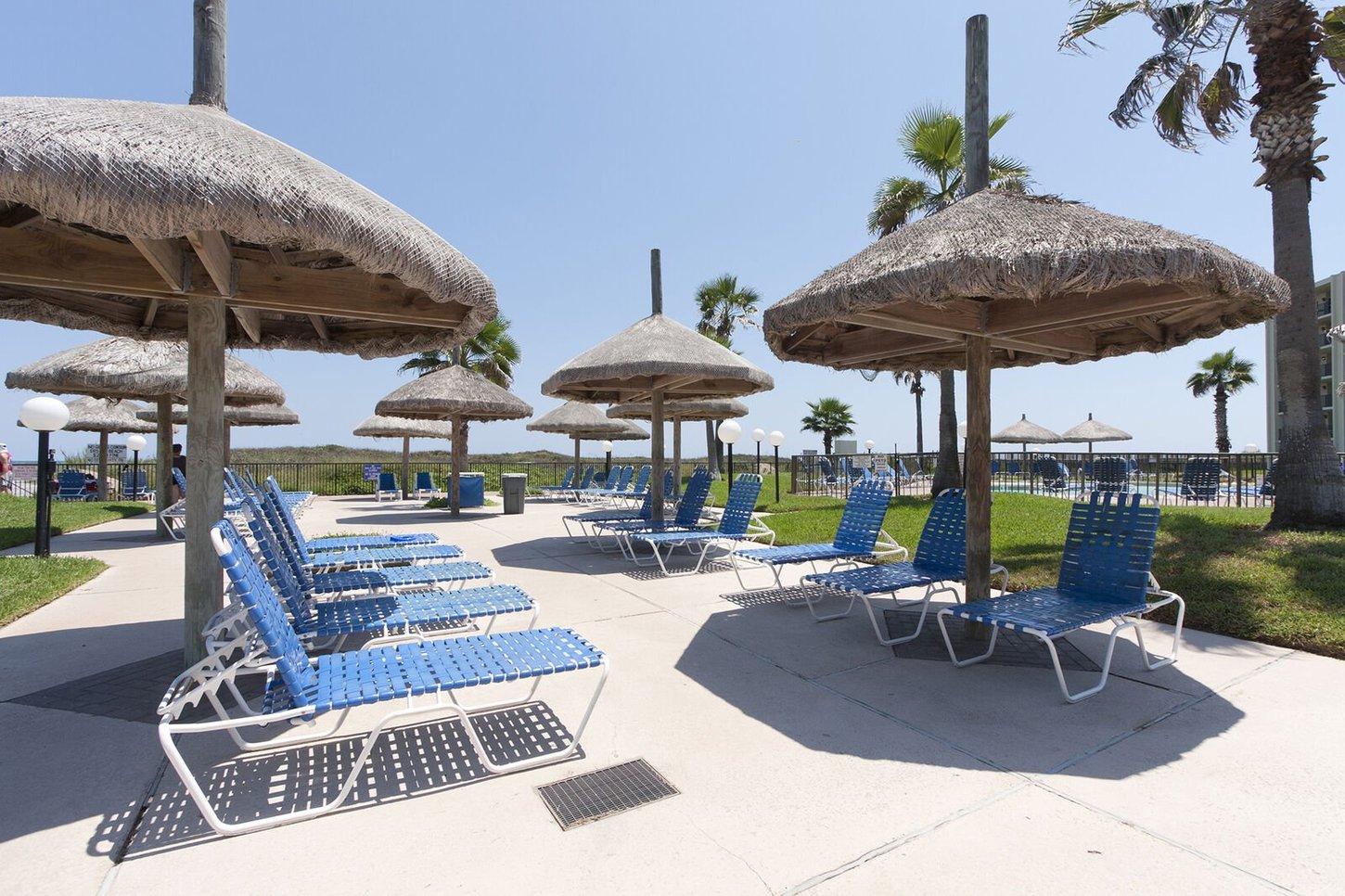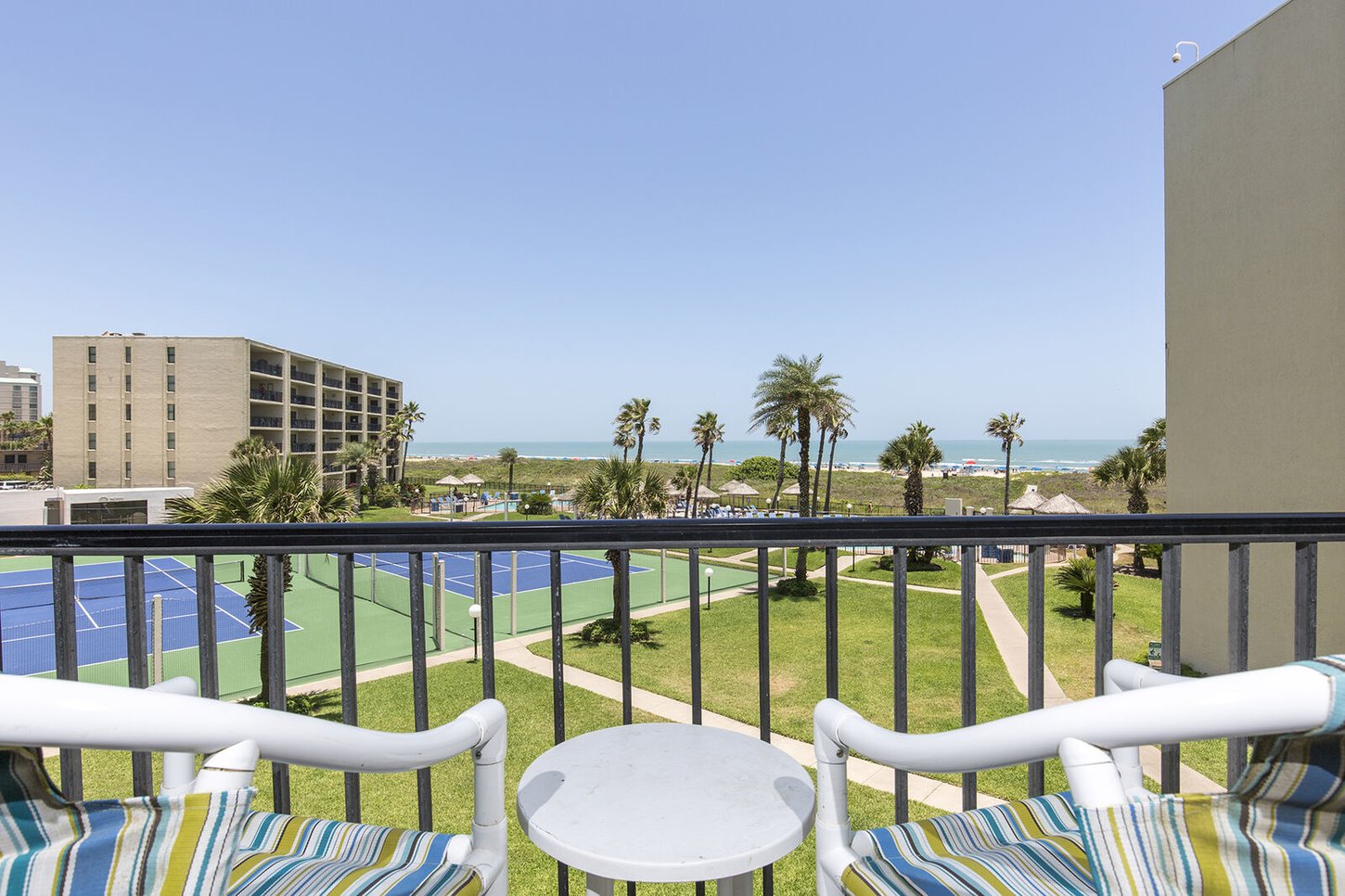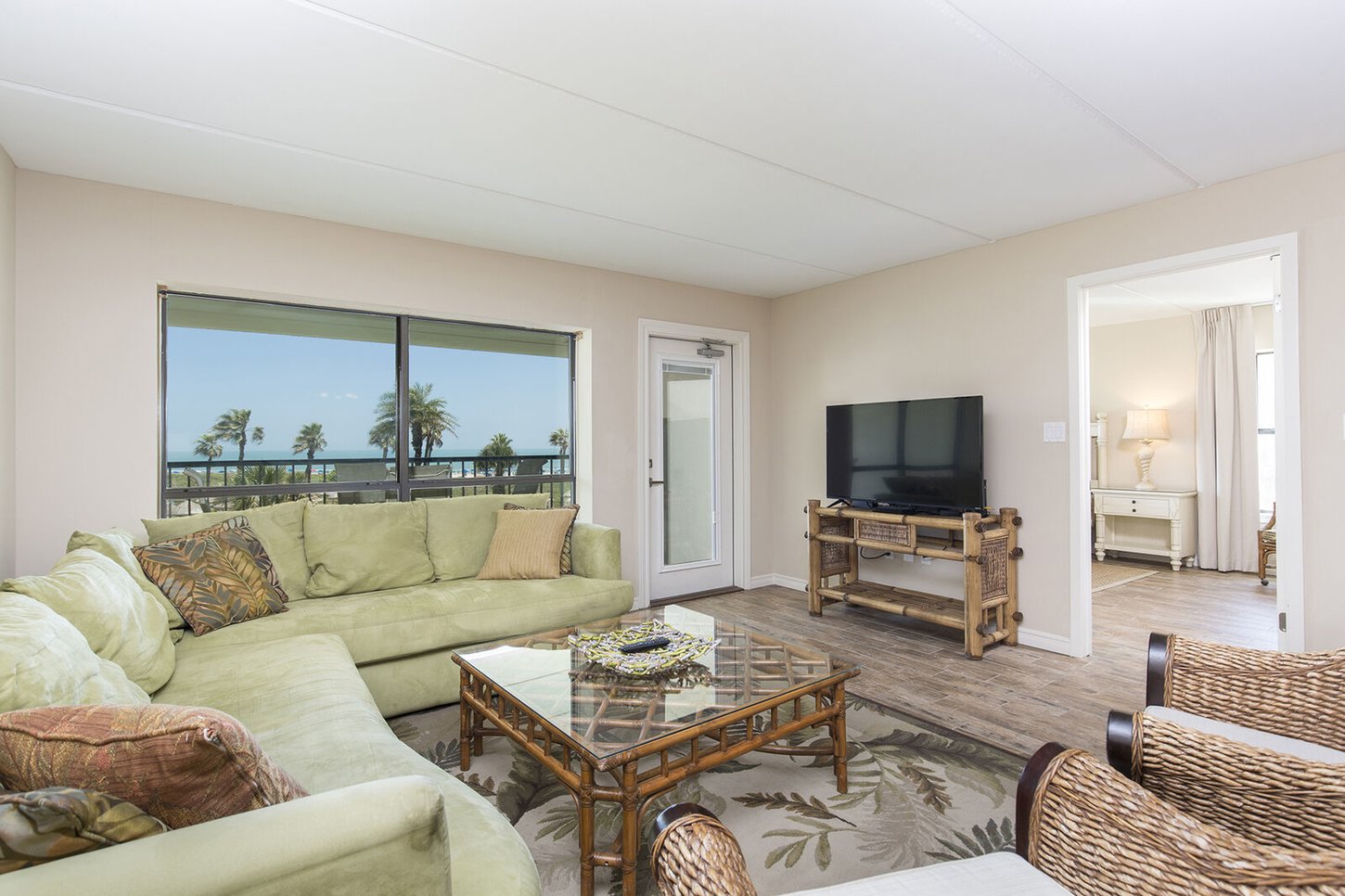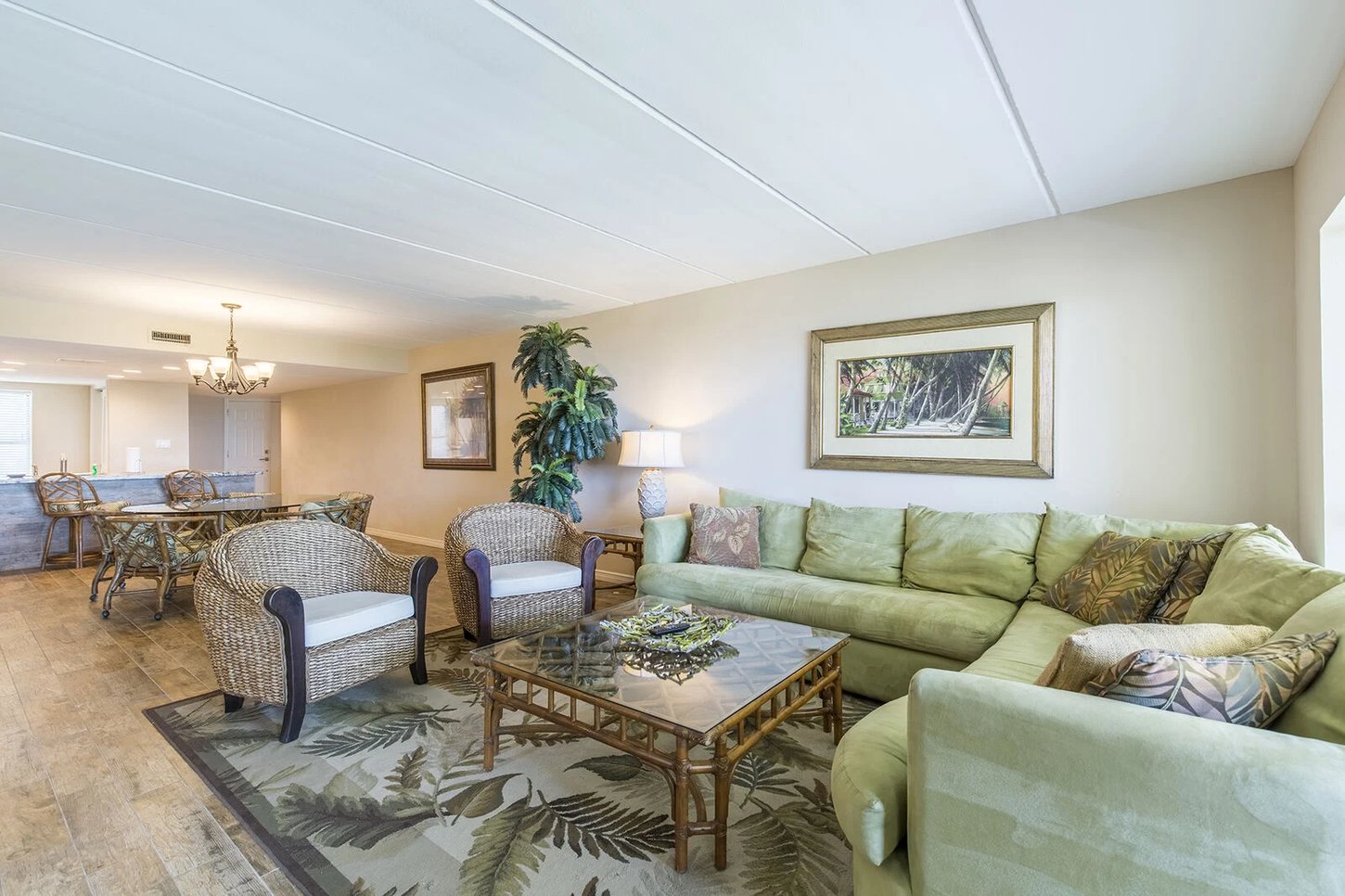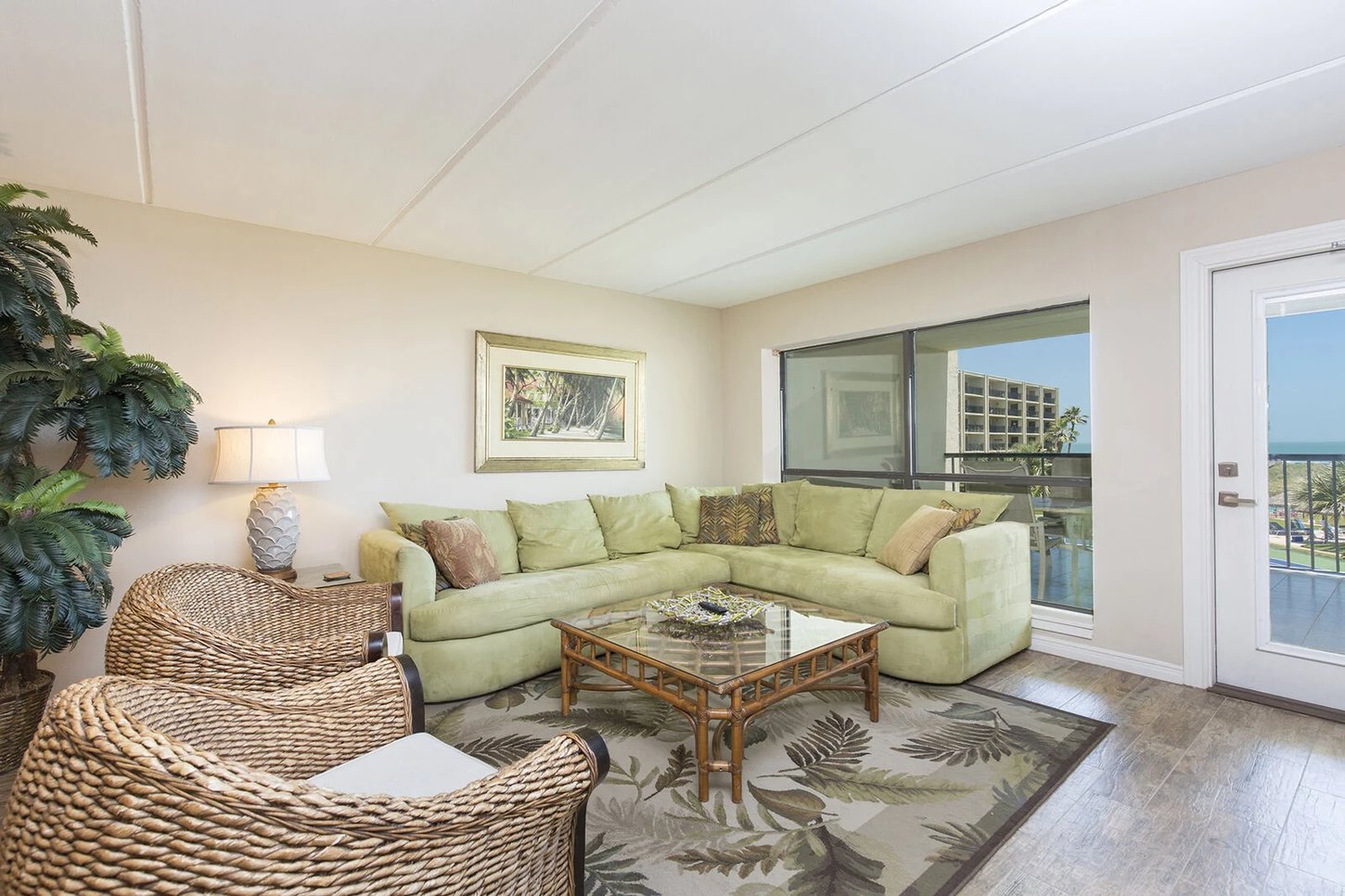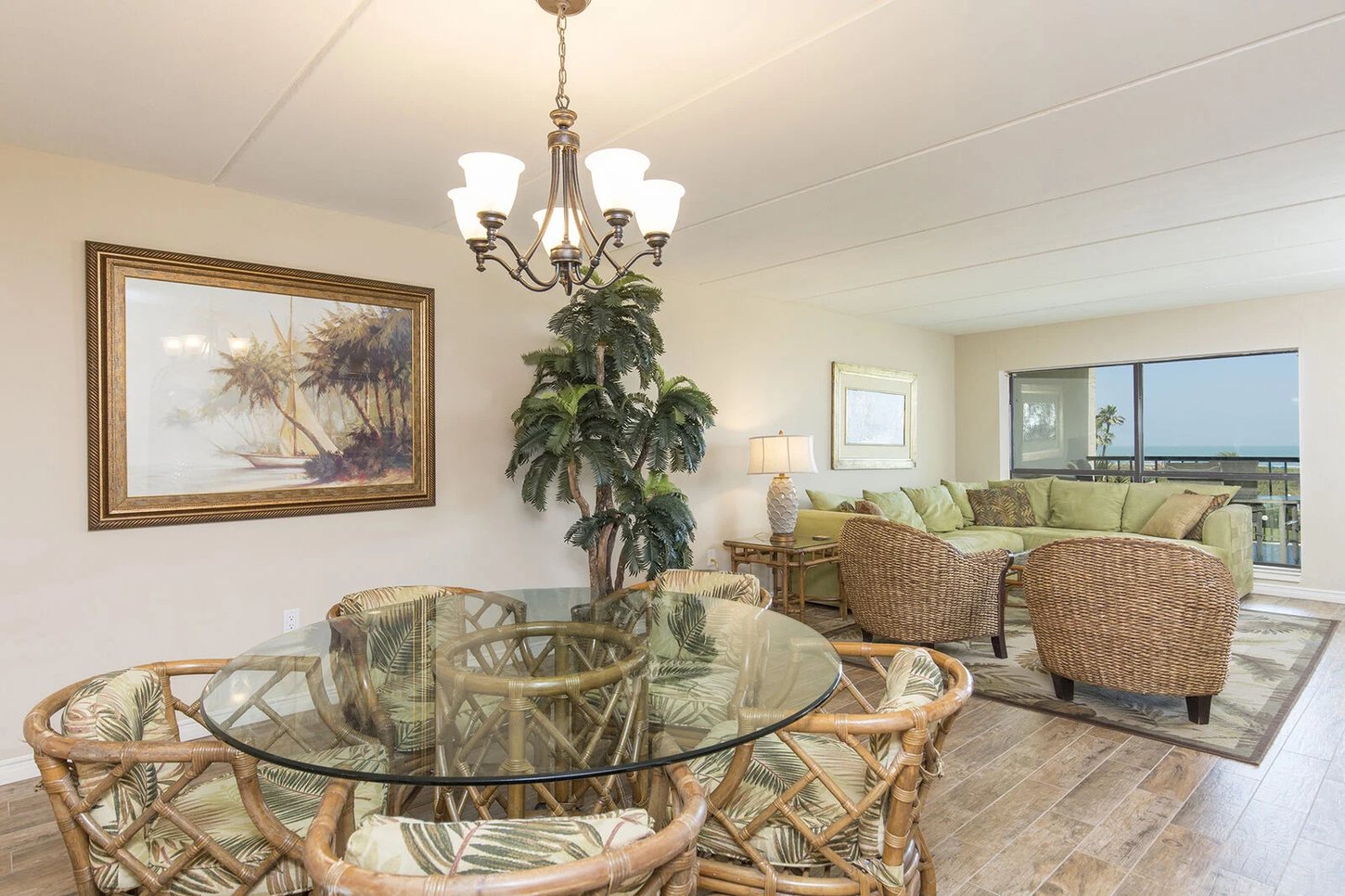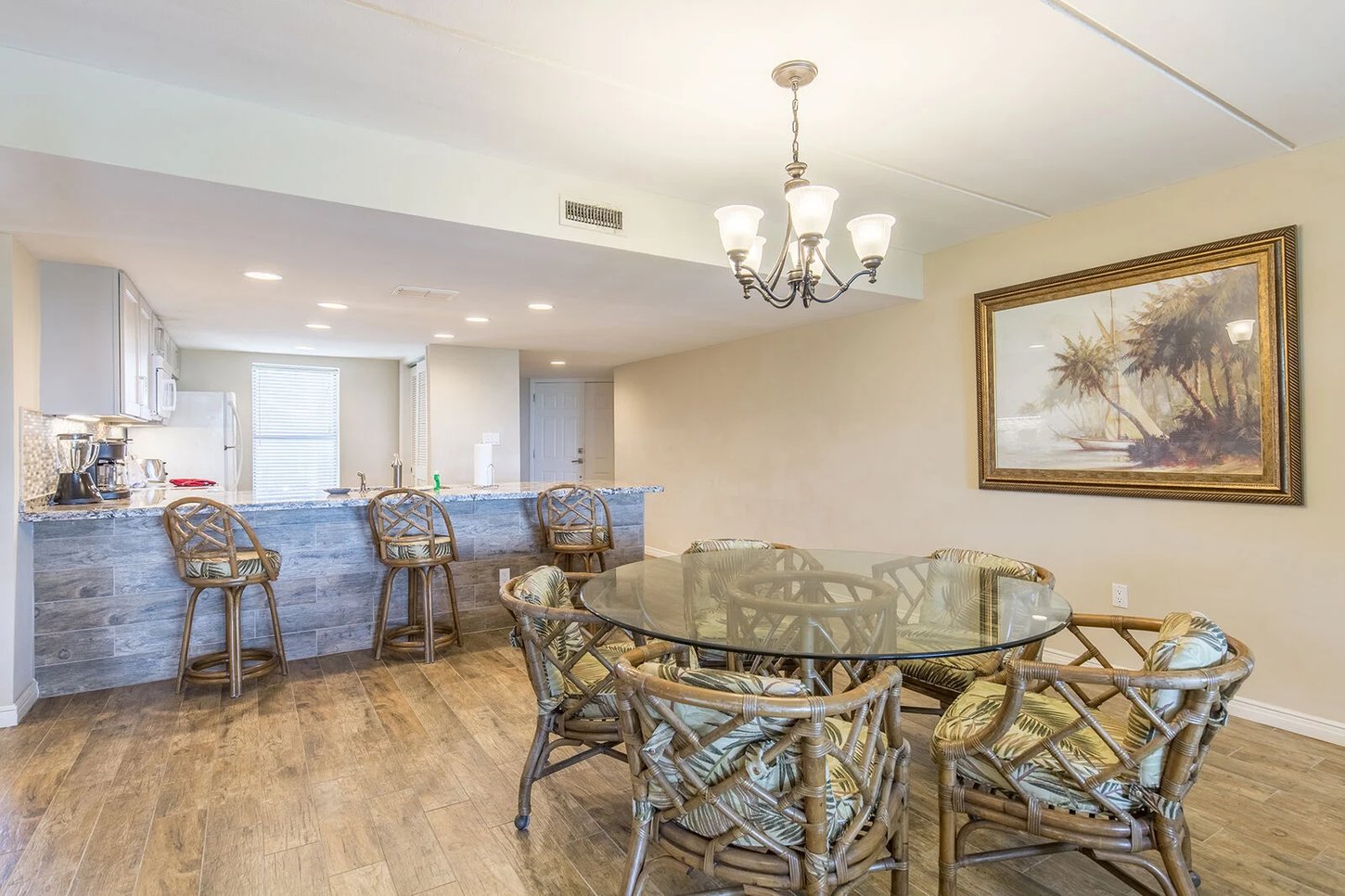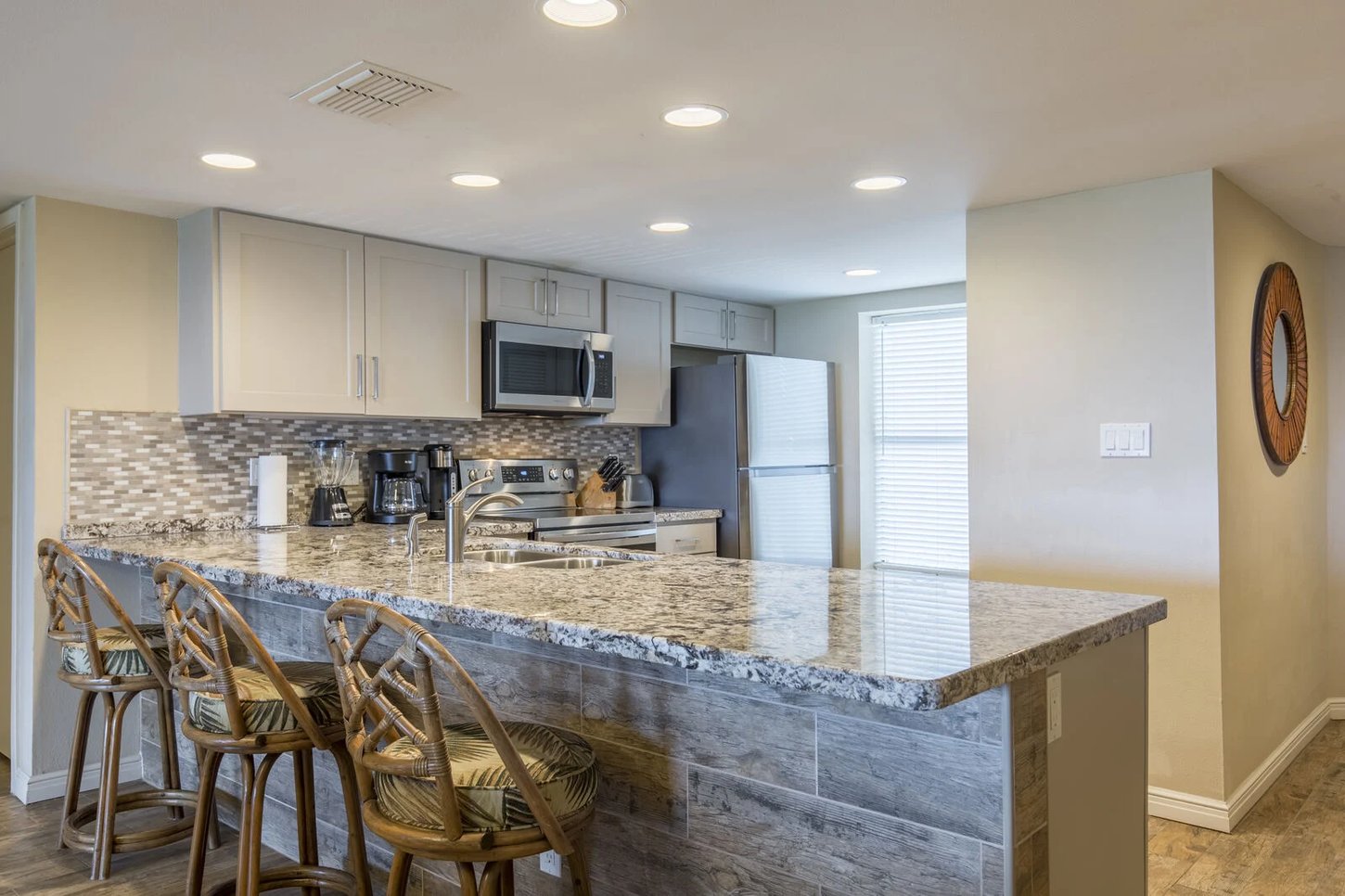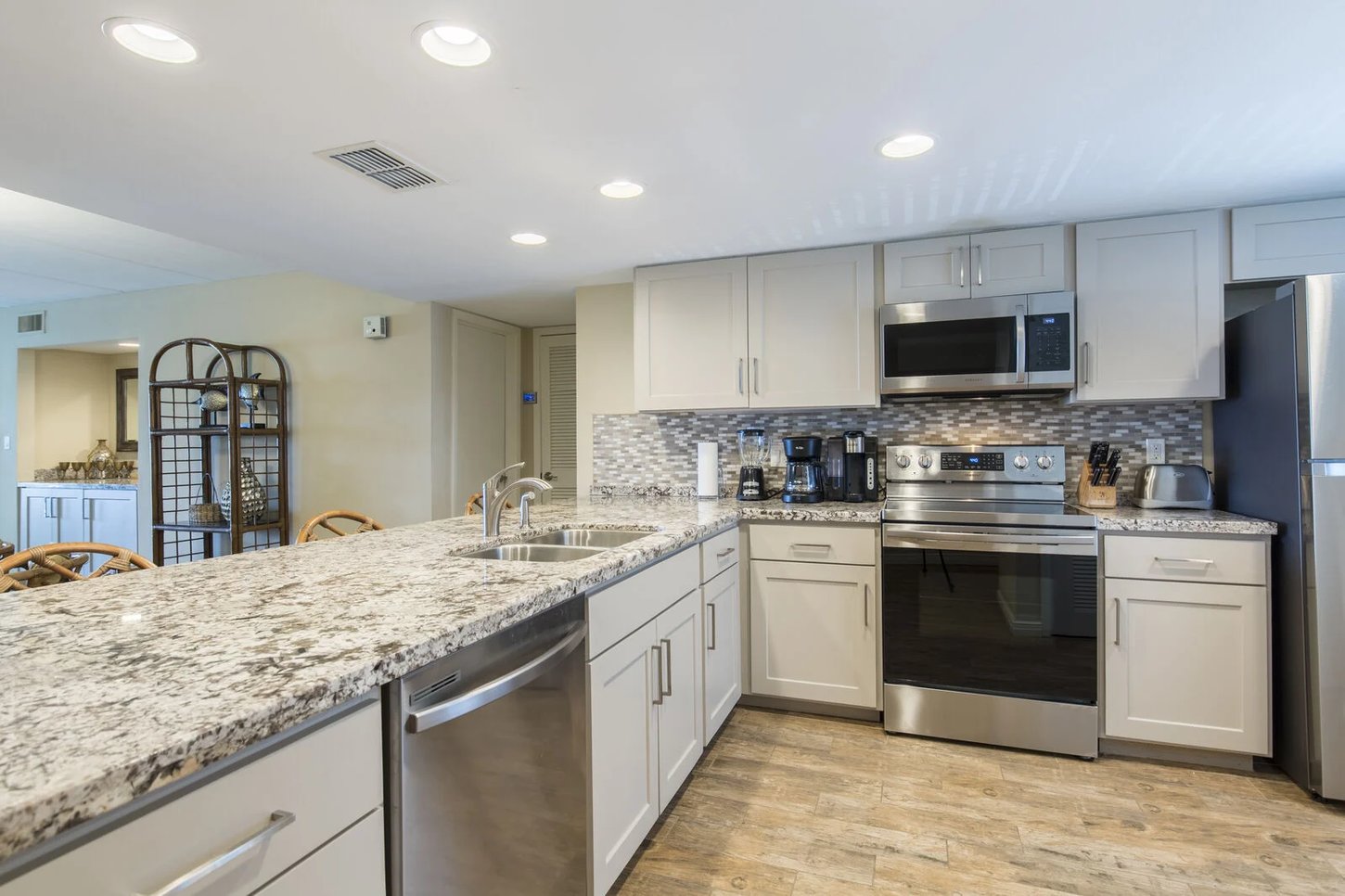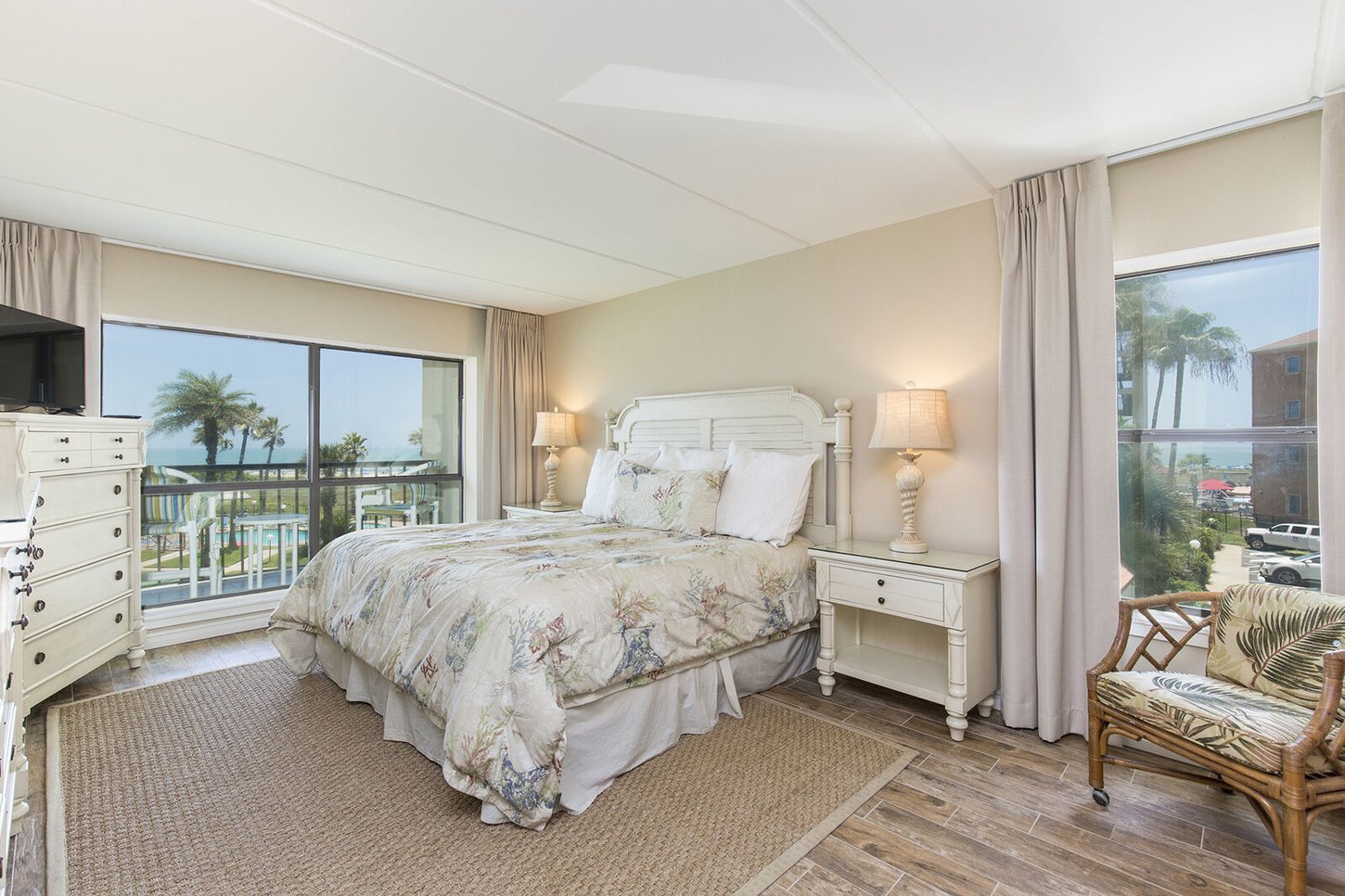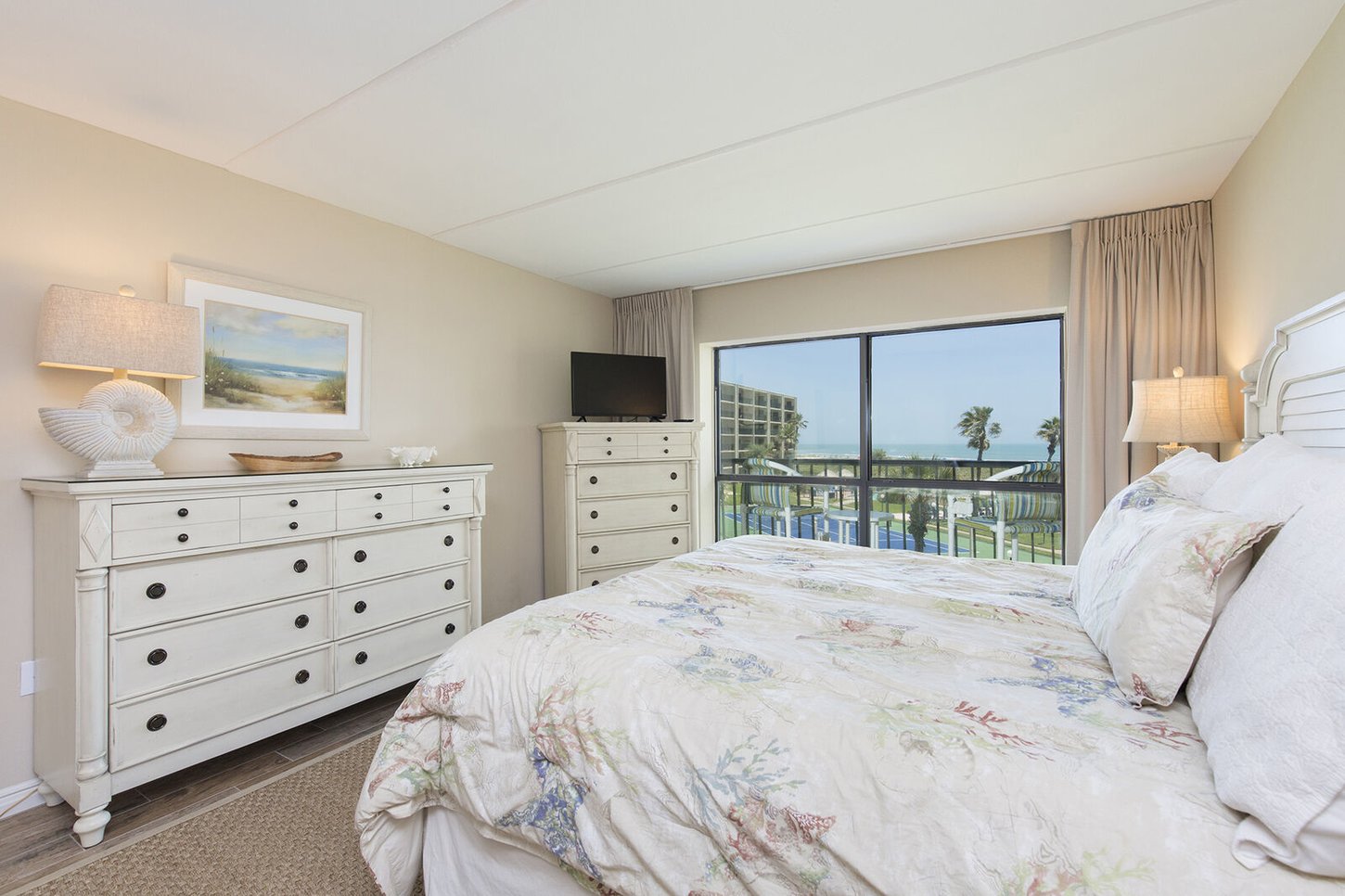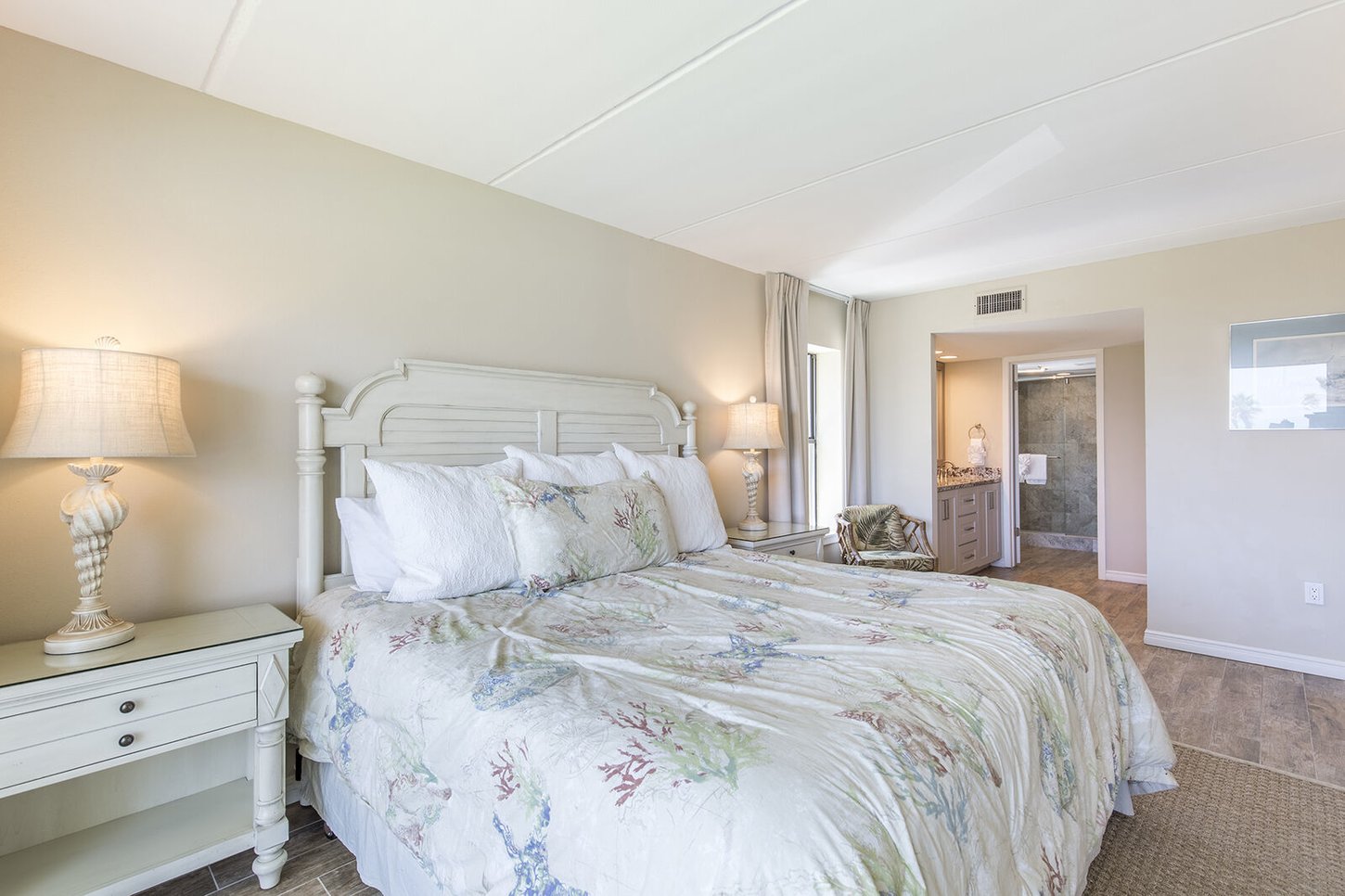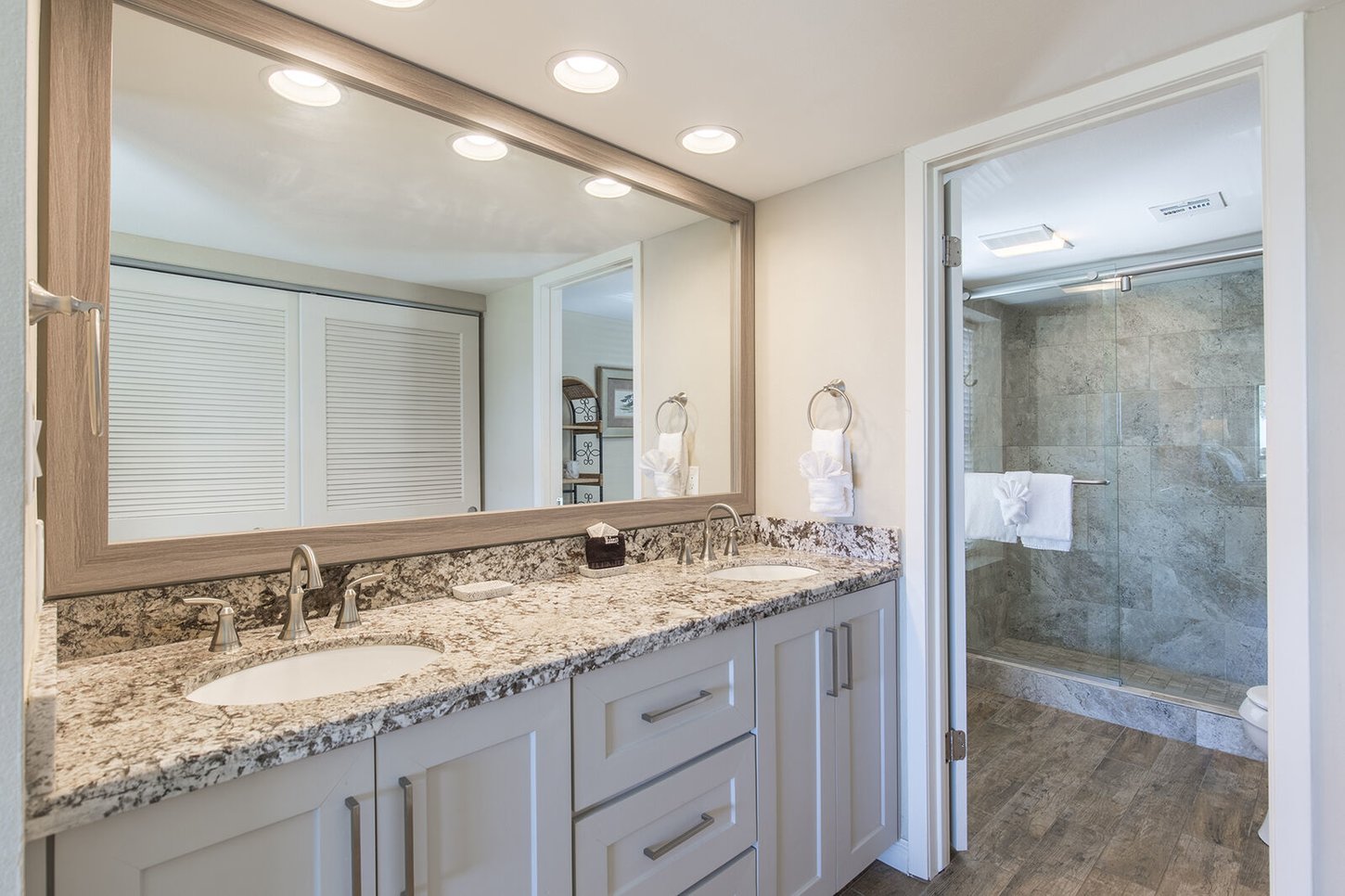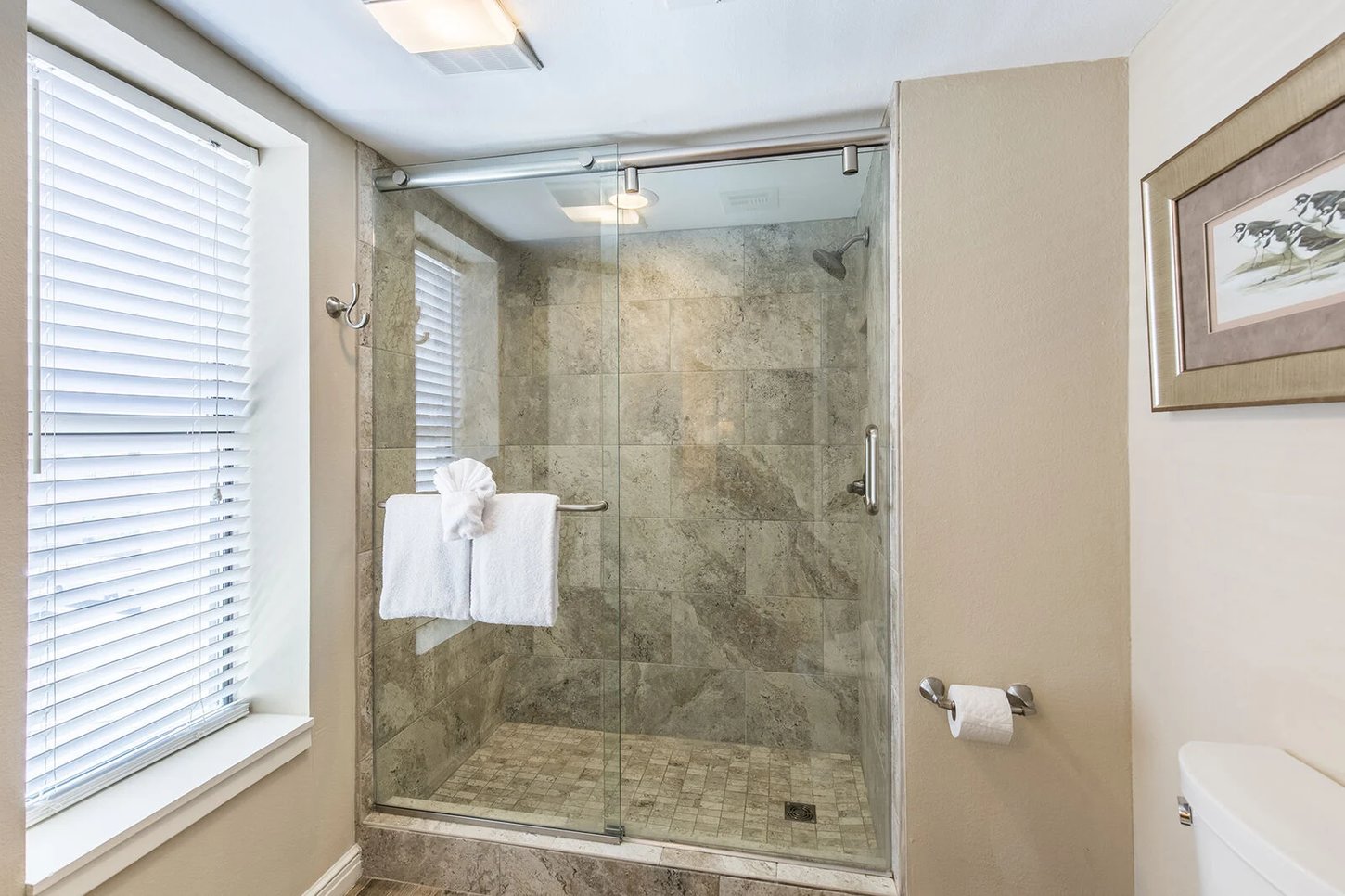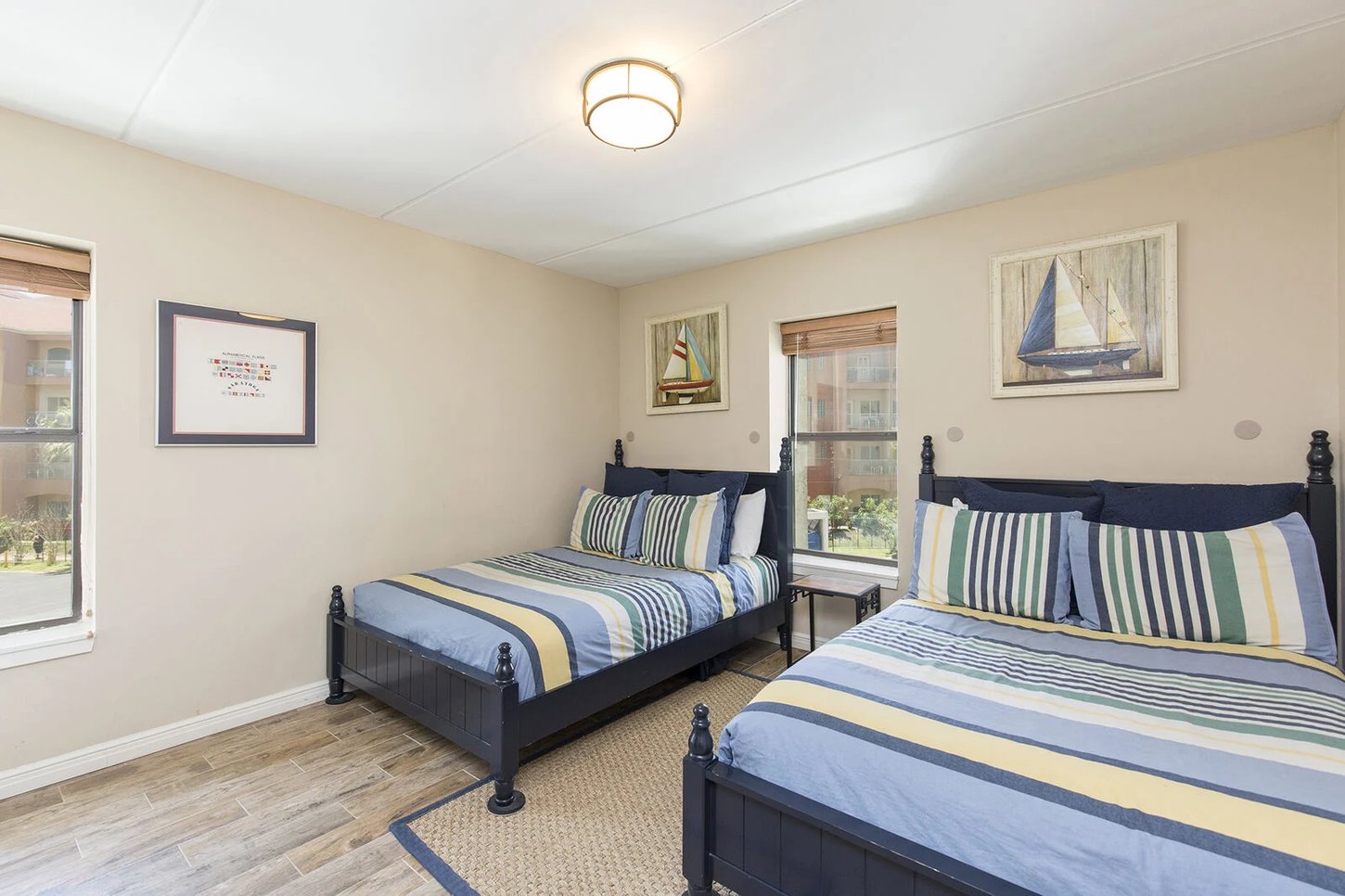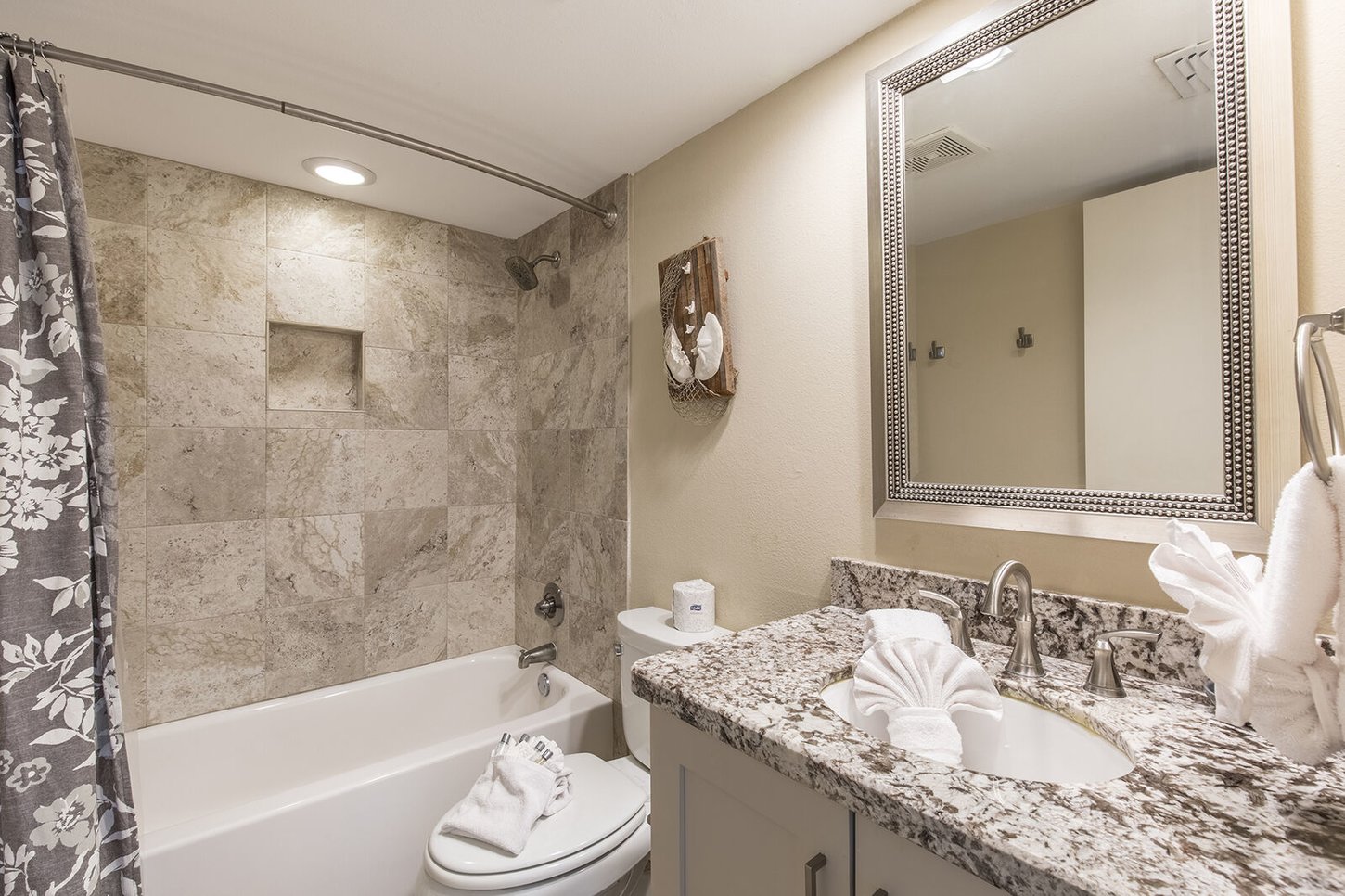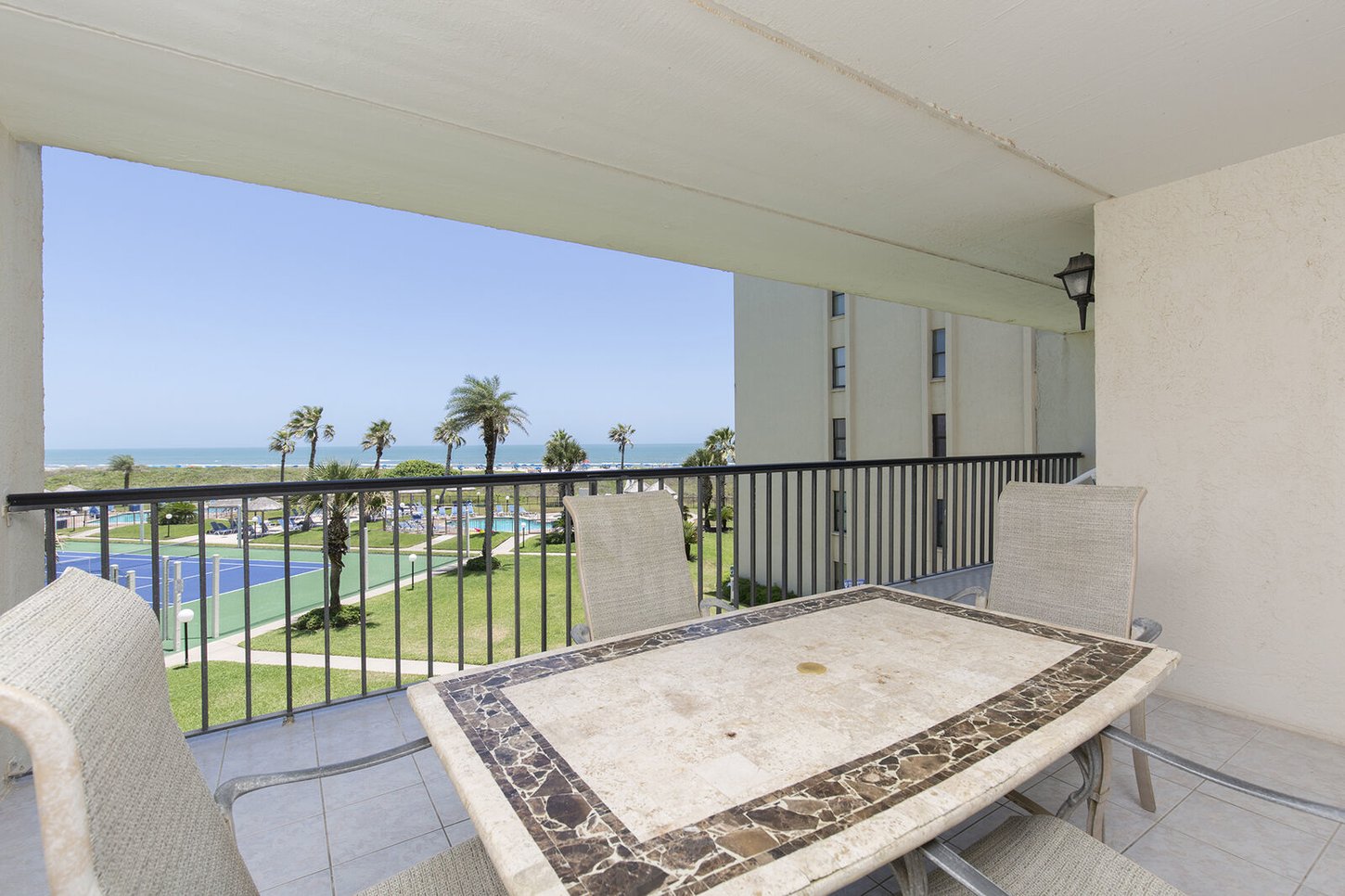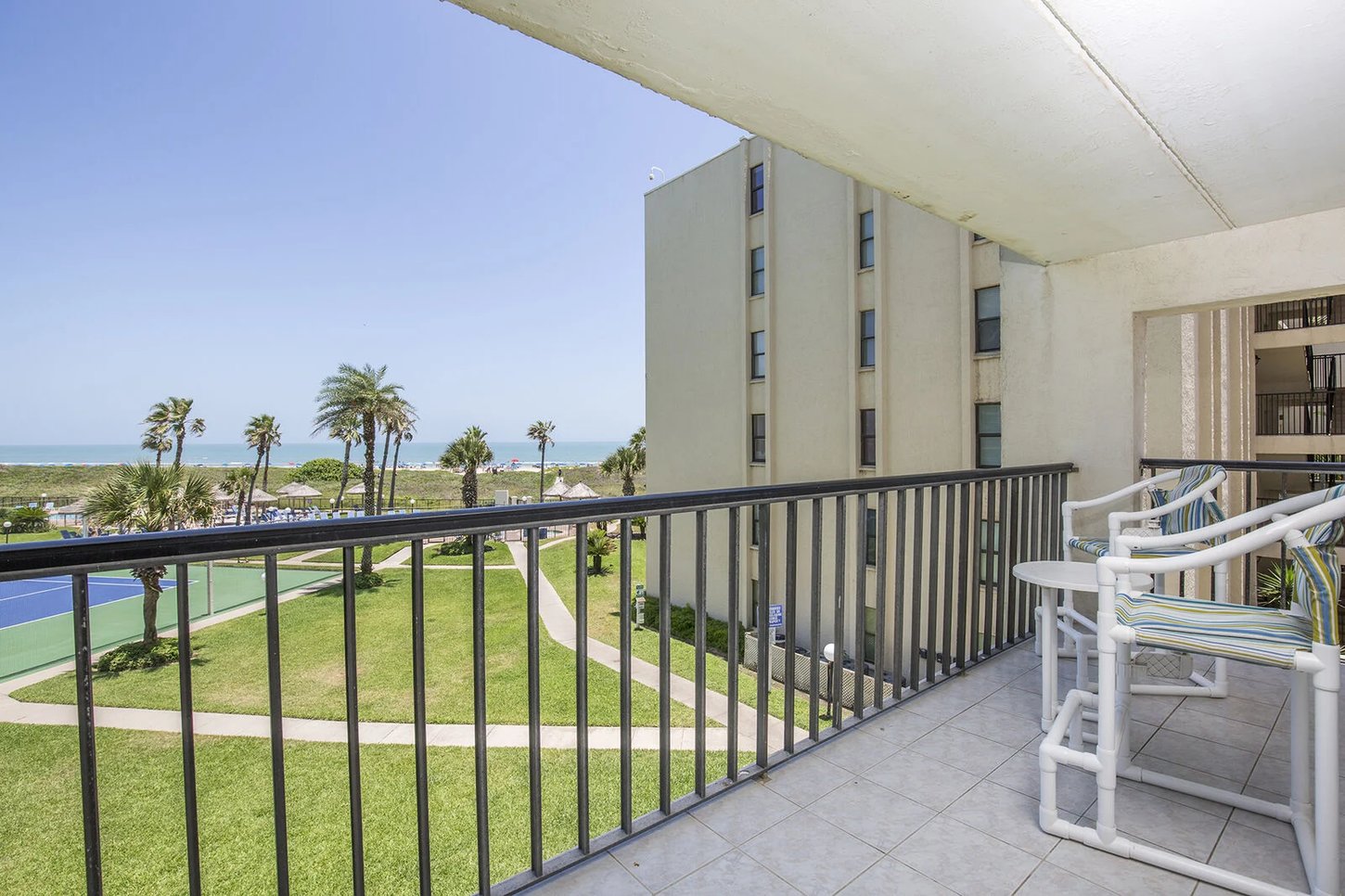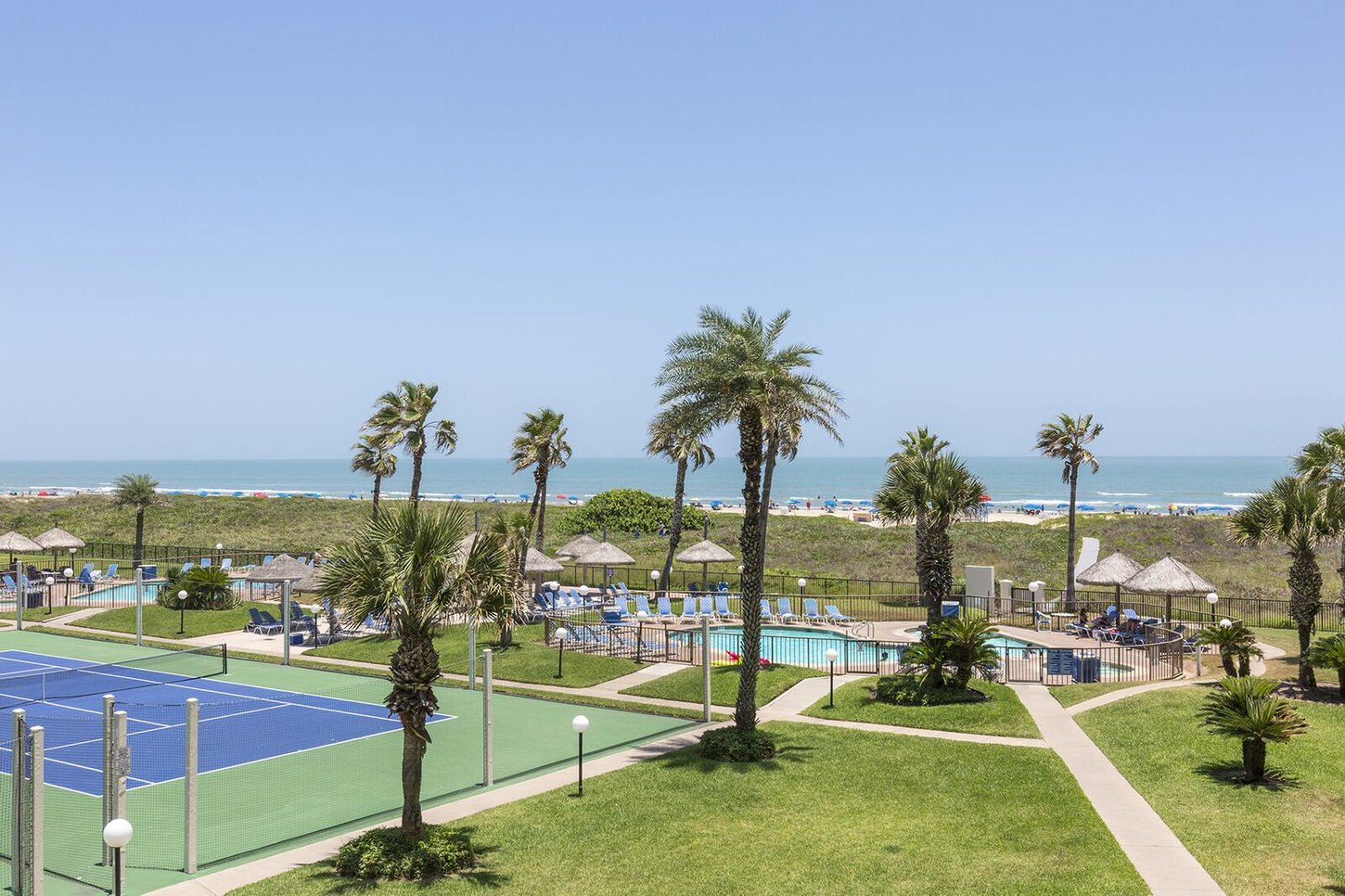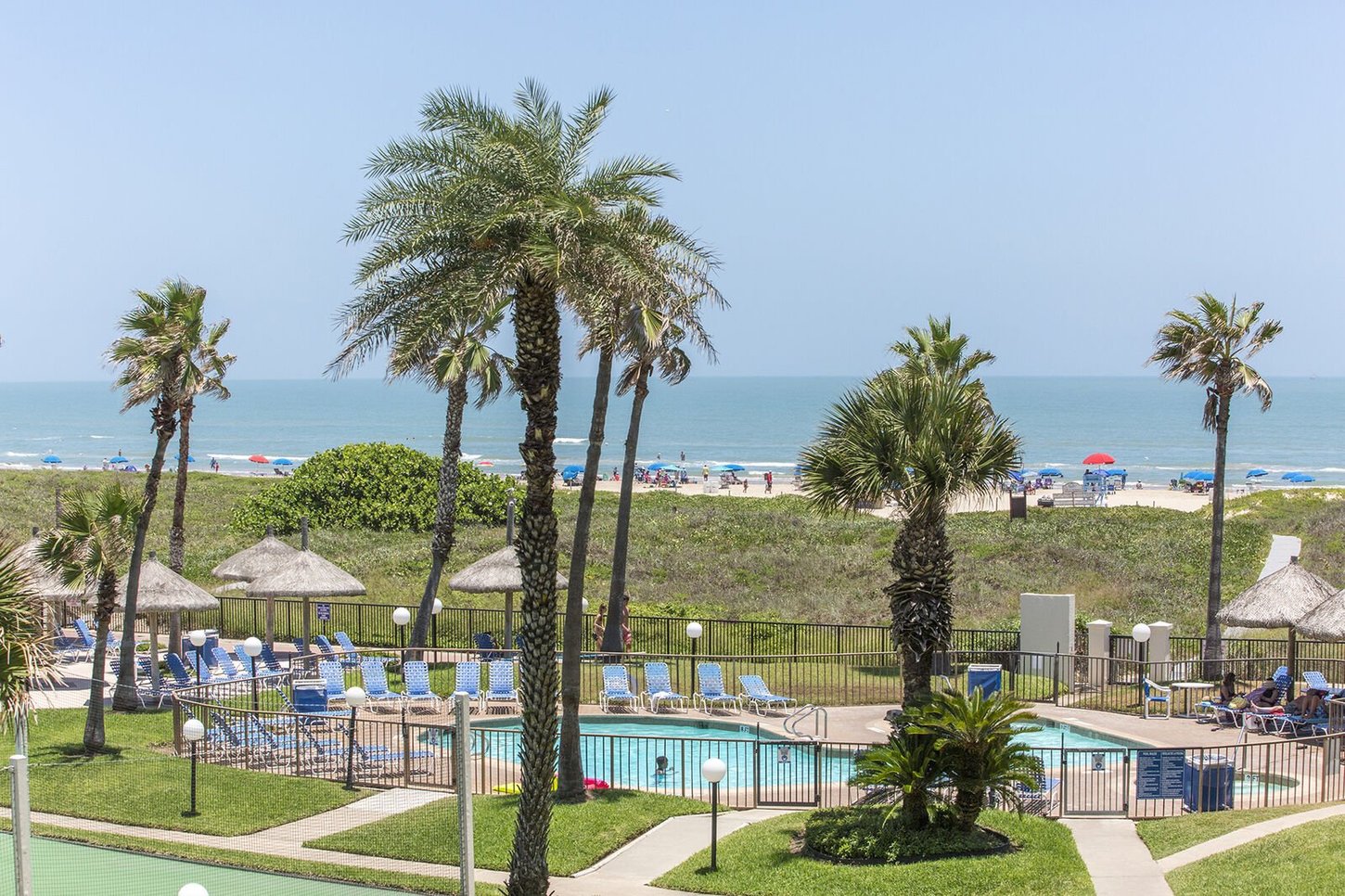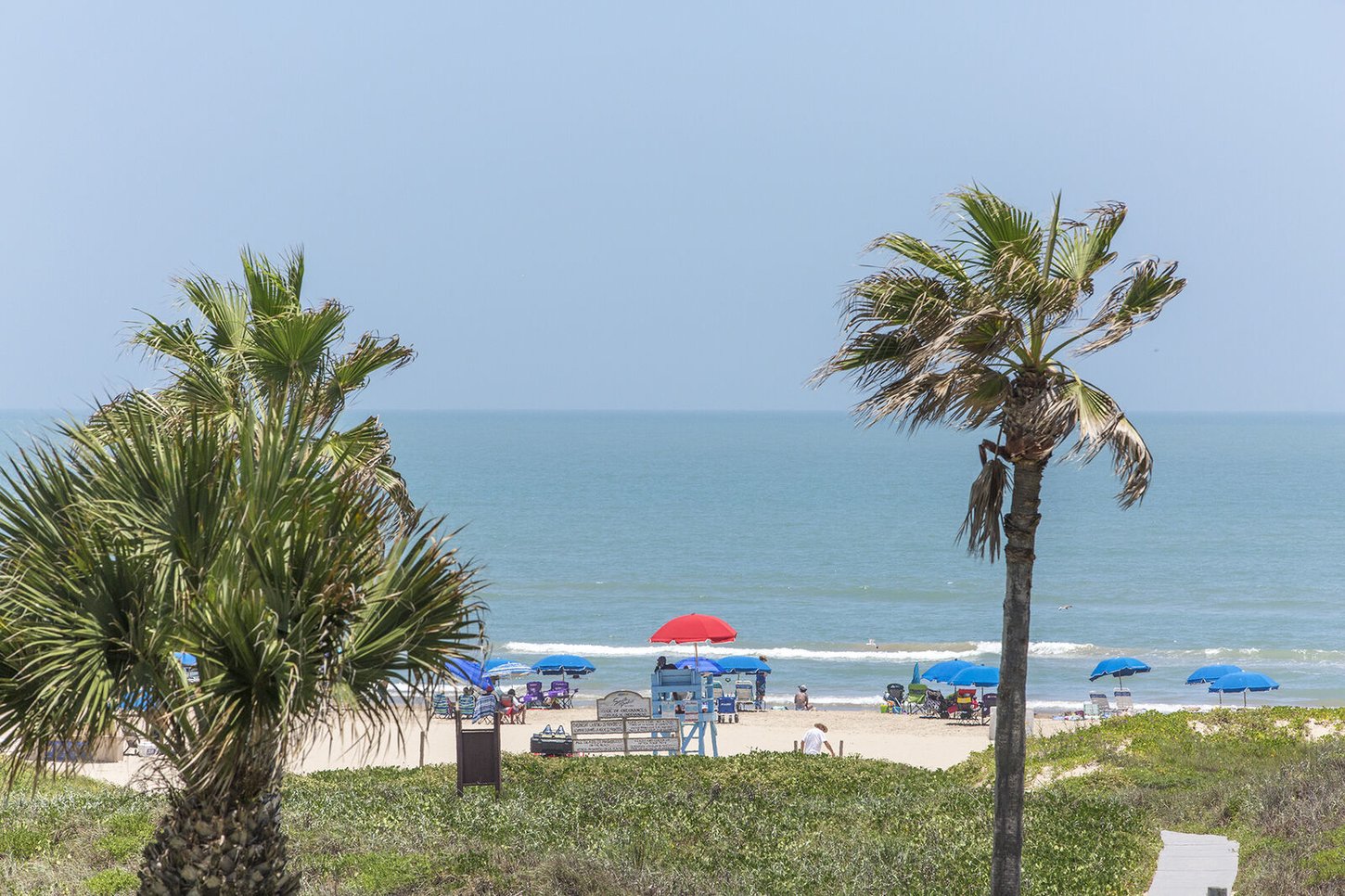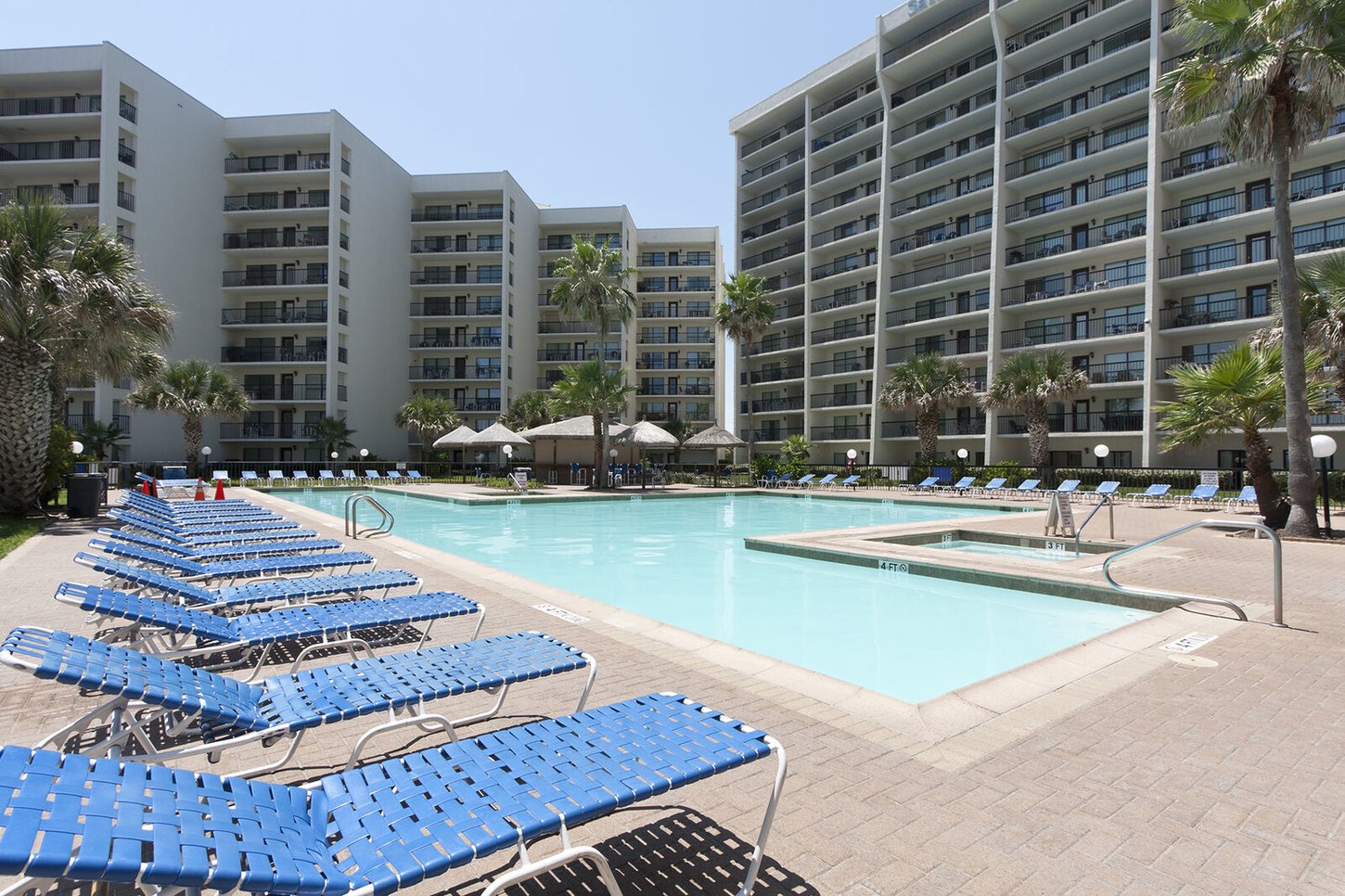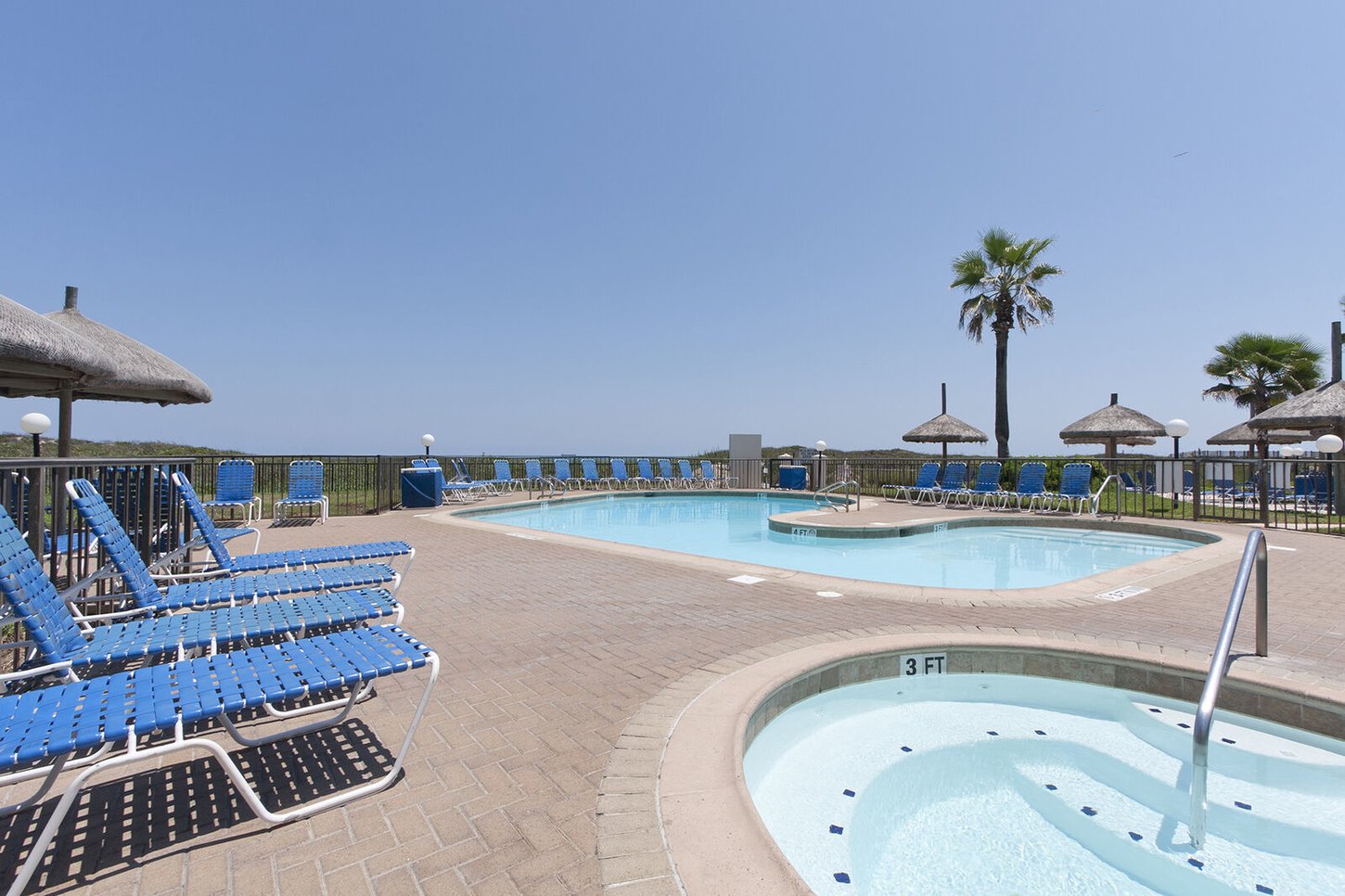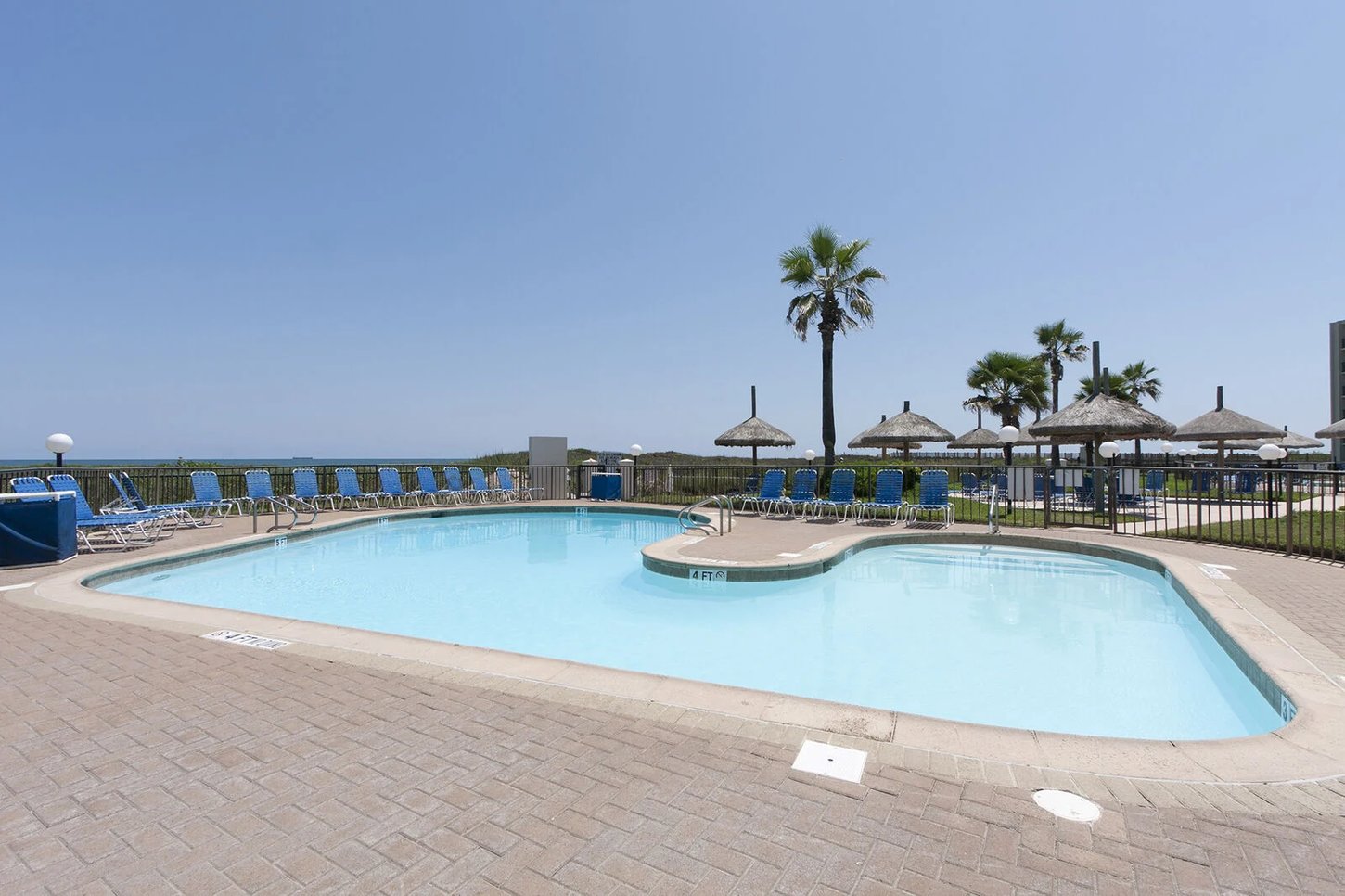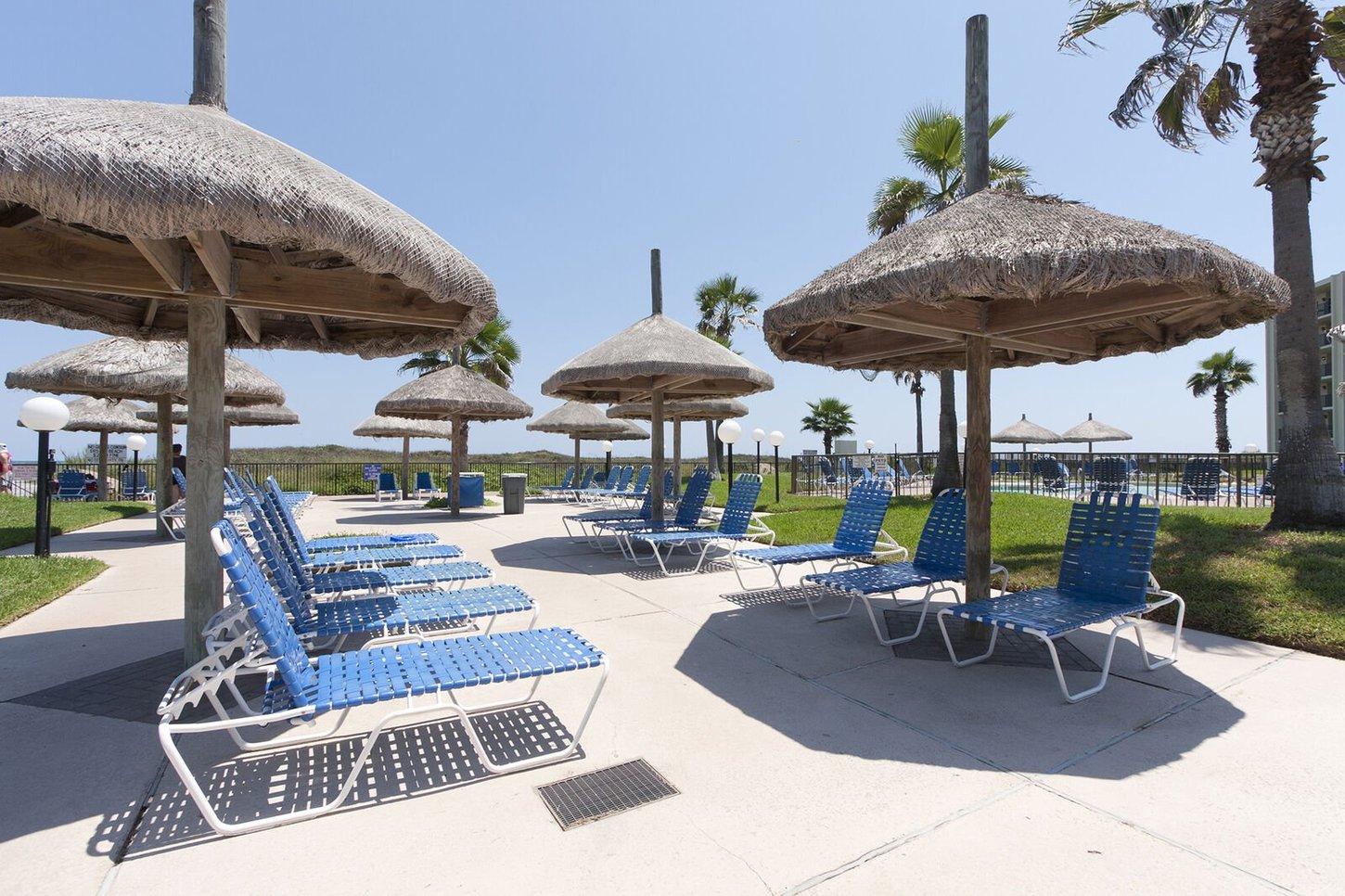 ---
---
Description
PERMIT #2015-128739 STANDARD OCCUPANCY (Sleeps): 6 guests (includes infants or children) MAXIMUM OCCUPANCY: 6 guests (includes infants or children) VEHICLE MAXIMUM: 2 vehicles (includes golf carts, boat trailers or any other recreational vehicles) PETS ARE NOT ALLOWED. WRISTBANDS ARE REQUIRED FOR ALL GUESTS DURING MARCH & HOLY/EASTER WEEK.Renovated Beachfront Condo at Saida Condominiums!If you are looking for an upscale and renovated beachfront condo on South Padre Island, then you will love Saida IV #301!This 2 bedroom/2 bathroom condo is a corner unit offering fantastic beach and ocean views from the 3rd floor!Upon entering, you will immediately notice all new flooring throughout the entire condo. Guests will love the decor an...
Read More
---
Amenities
Basic Soaps
Bed Linens Provided
Iron & Board
Toilet Paper
Wireless Internet
Internet
Living Room
Shampoo
Blender
Coffee Maker
Dishes & Utensils
Dishwasher
Kitchen
Microwave
Oven
Refrigerator
Stove
Communal Pool
Heated Pool
Hot Tub (shared)
Pool
---
Location Info
Set in South Padre Island, 250 m from South Padre Island Beach and less than 1 km from Schlitterbahn Beach Waterpark
---
Rates
Nightly rates range from $99.00 to $289.00
---
---
Reviews
---
- 09/30/2022 -
Very nice
"My family and I had a very nice stay. The room is very nice and clean, the view is amazing. "
- 09/23/2022 -
Cute Condo
"The condo location was good. We appreciate the upgrades on the condo. Very quiet besides the neighbors with two little dogs upstairs/above us. We had to leave a day early just so we could come home and get some rest. They'd be up with their dogs all night until 2AM in the morning and starting 7AM the dogs will start scratching on floors, barking and whining all day until their owners return. Constant thumping, furniture moving and walking at all odd hours of the night. Exhausting! Overall, the condo would be very peaceful if it wasn't for that. The check in process was simple and quick, the walk to the beach was close by. The pools were dirty and could use some good cleaning and balancing of its water ph level. The condo was clean but could use a new vacuum cleaner since the one provided is old and weak. Noticed a lot of little ants all over the kitchen counter and walls (I think this could be coming from the outside) since we noticed a few aunt piles outside by the building. Owners provided plenty of shampoo and hair conditioner but not many towels (we got like 5) for a family of four who was staying 4 nights. The A/C was phenomenal. The pillows were yellow stained. Dish soup and dishwasher soup as well as a sponge was provided (thank you). No many coffee mugs for coffee drinkers. But other than that, I would definitely stay here again. I can see the owner is trying. Thank you for letting us stay at your condo!"
- 07/27/2022 -
Great Condo
"Saida property is very well maintained and clean. The condo was stocked with plenty of soap, trash bags, and paper goods. The view from the balcony is fabulous and we enjoyed being able to use the stairs instead of the elevator. Would definitely recommended the unit and would stay there again."
- 07/17/2022 -
Great Service
"This is the 3rd time we book with Spi rentals. We always recommend them. They are responsive to customer needs. Have stayed at Saida IV #301 always clean."
- 06/18/2022 -
Excellent
"Excellent stay and worked out wonderful with the SPI team. Thank you!"
Read More
(Based on 10 reviews)