Sleeps 24
7 Bedrooms
5 Bathrooms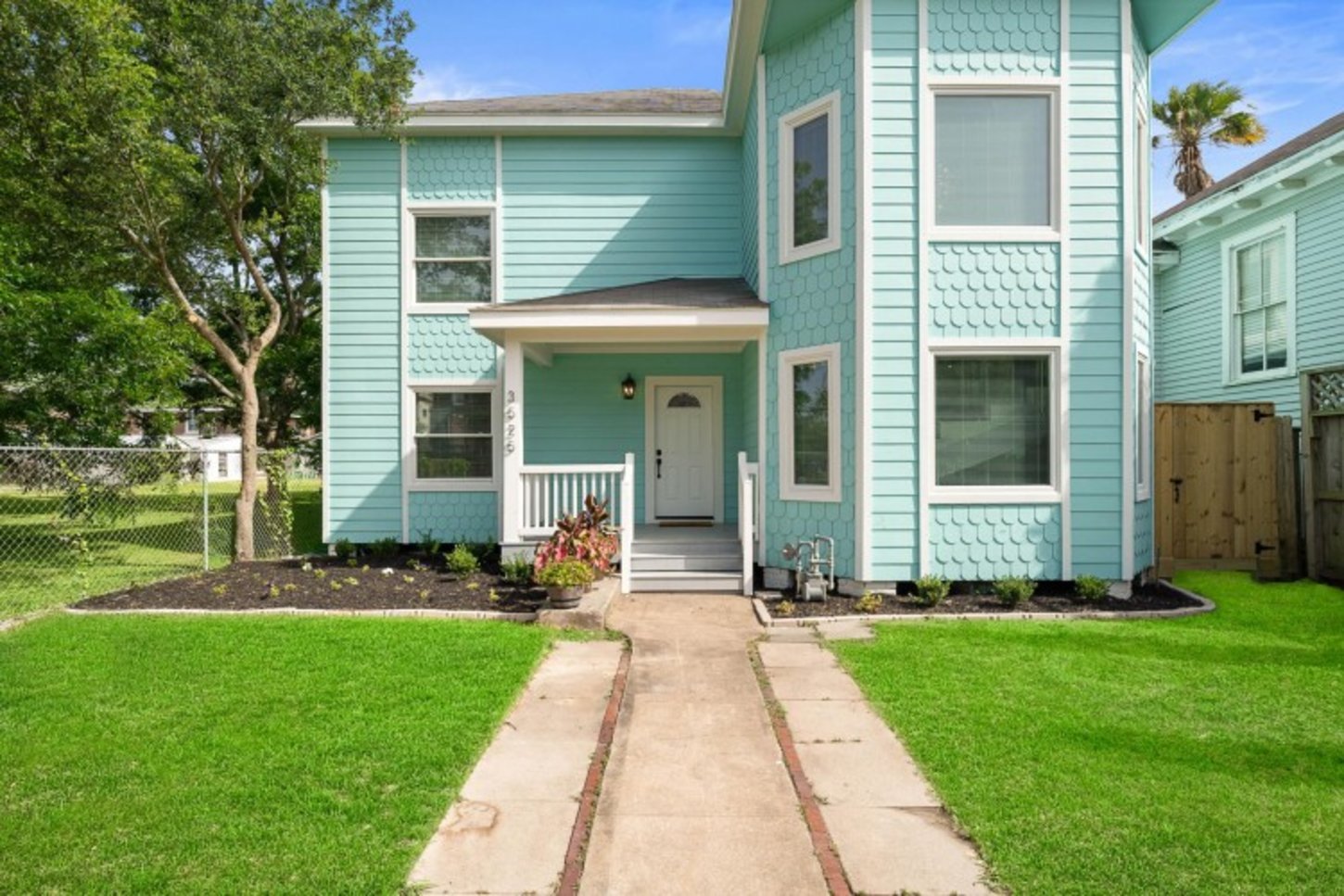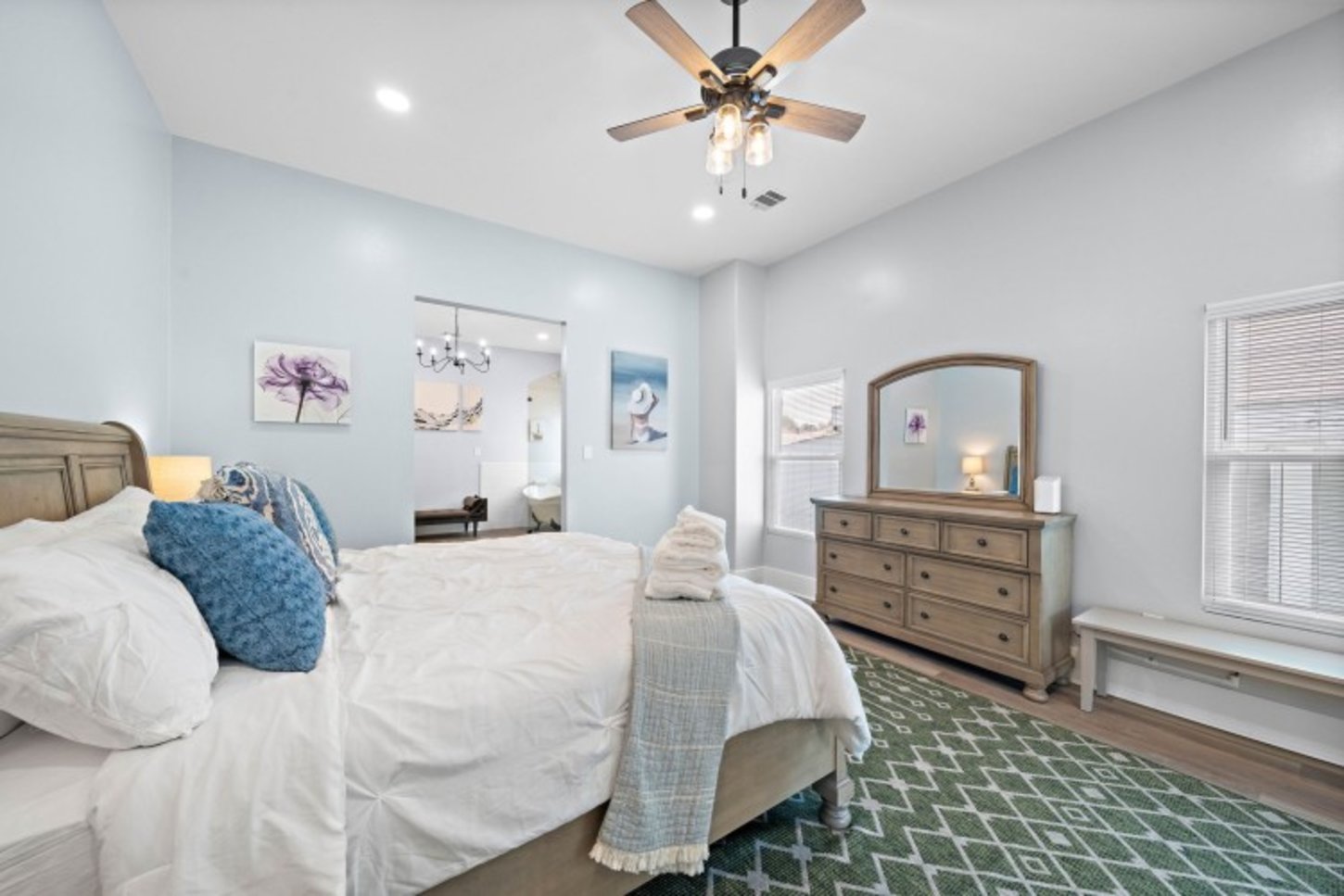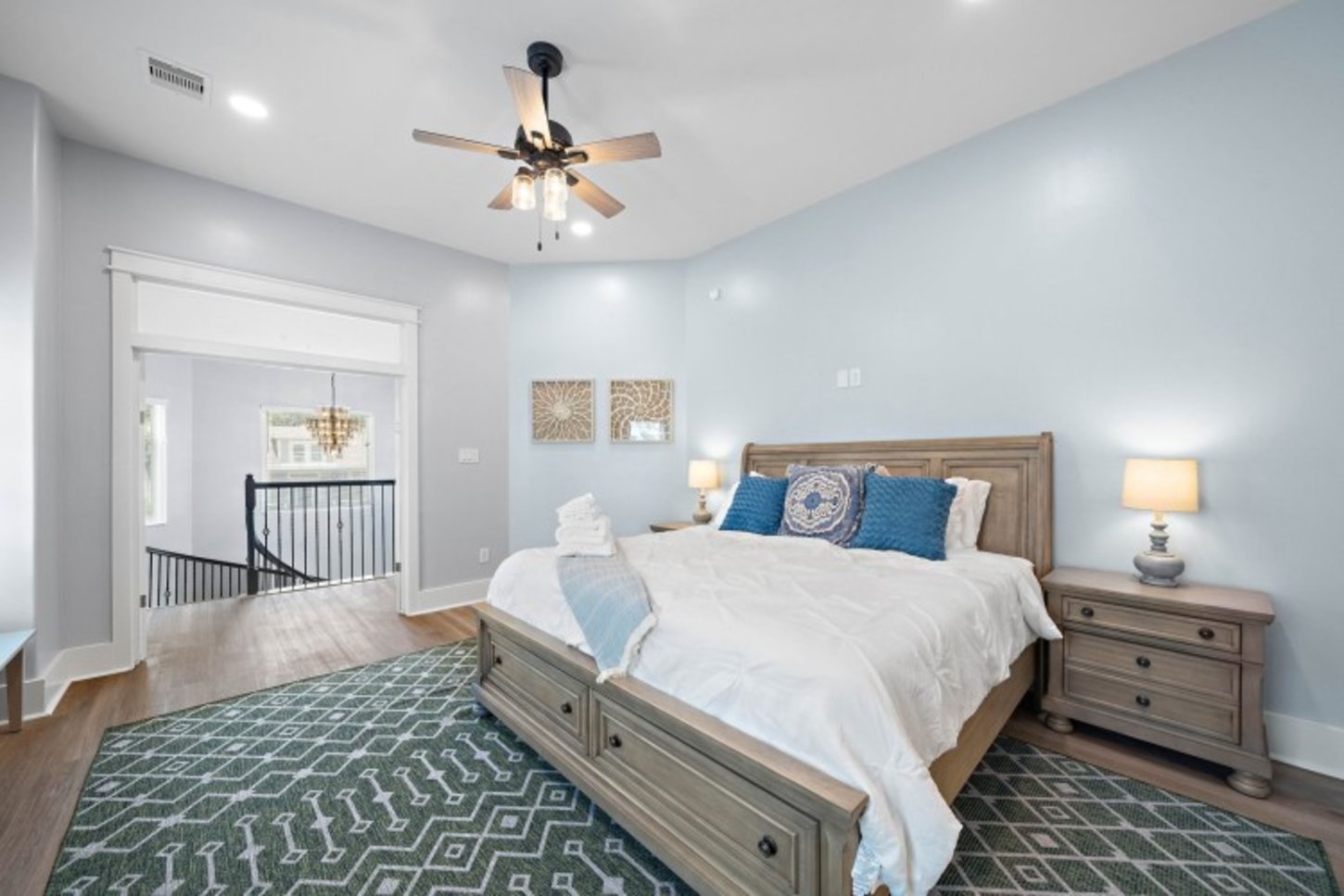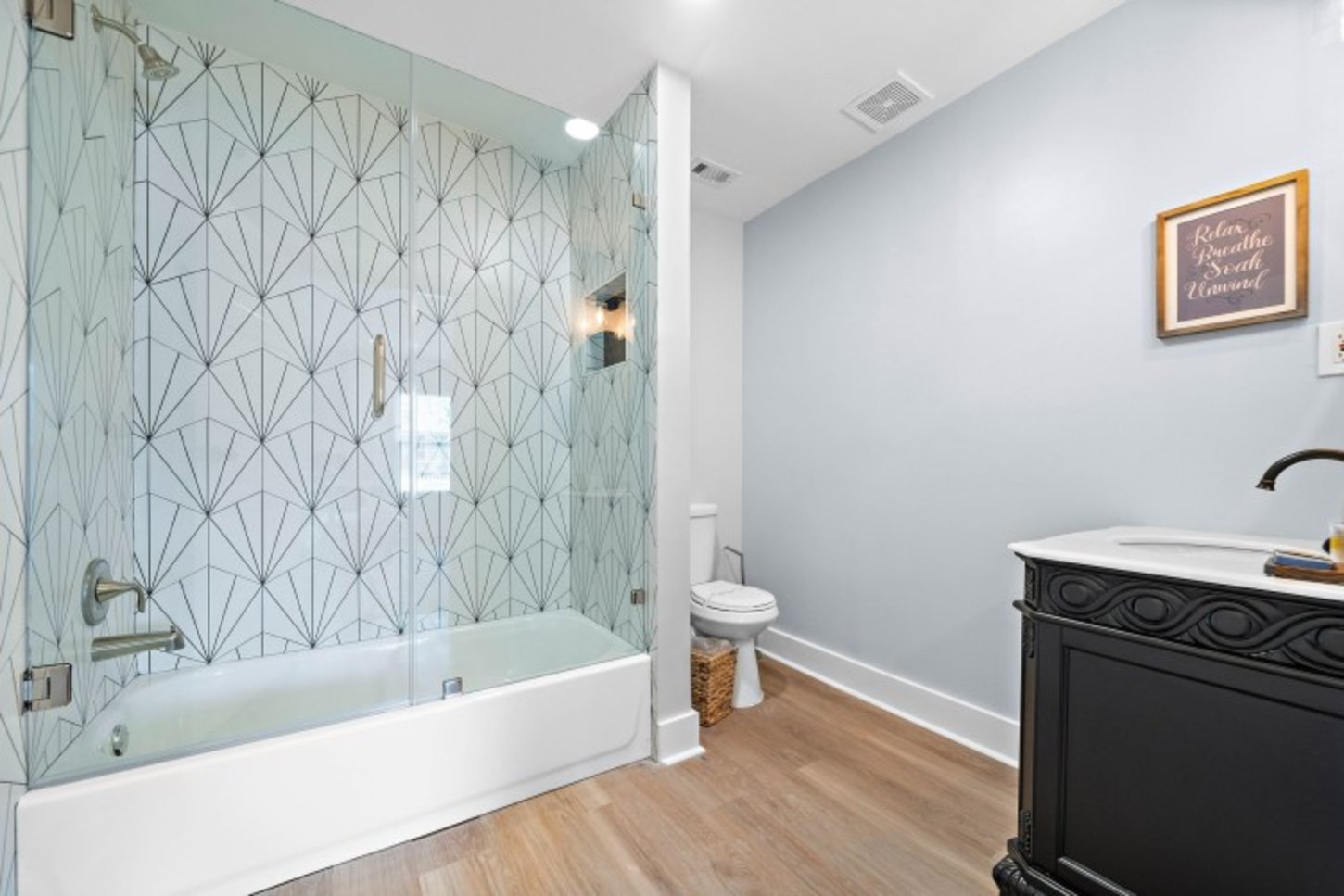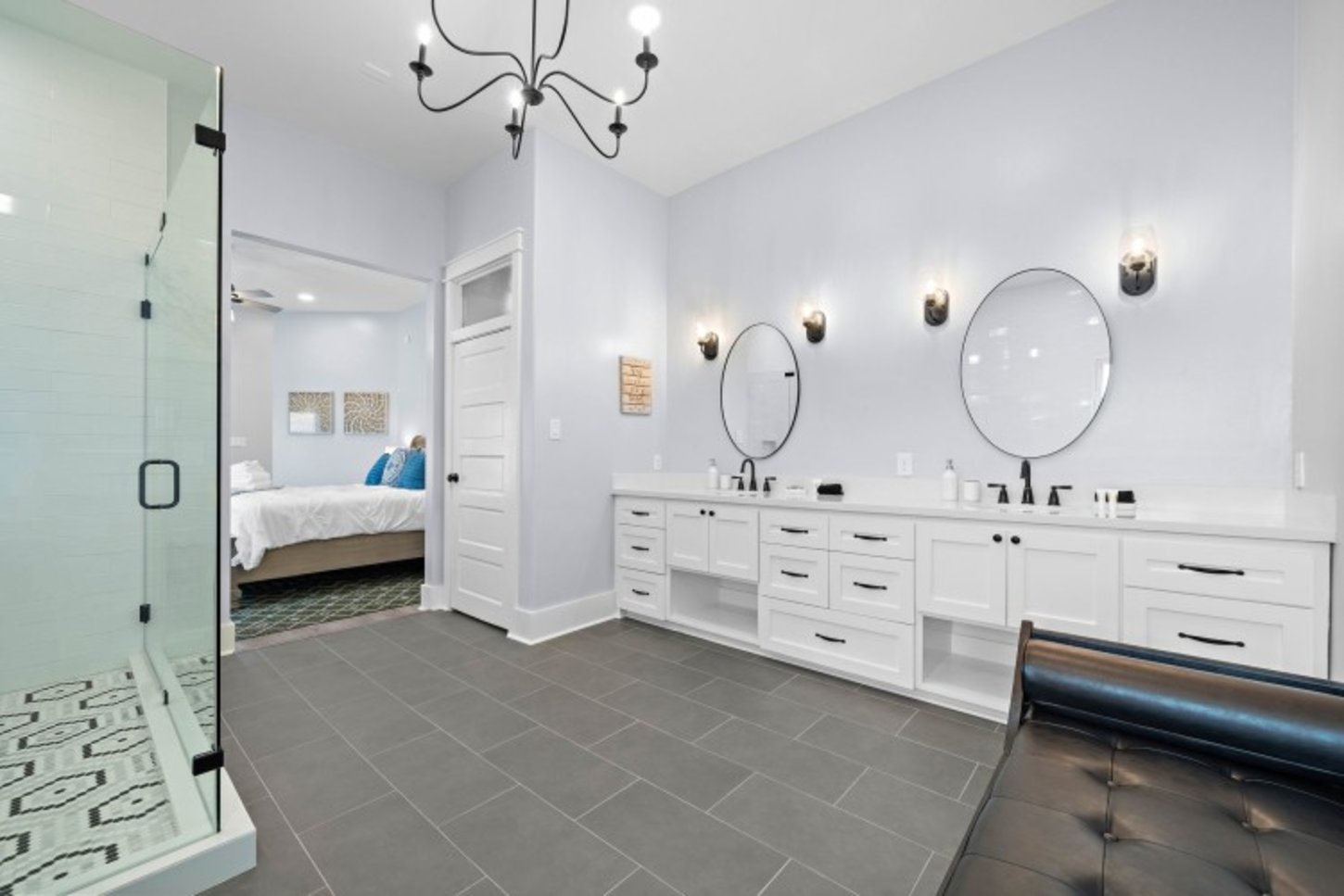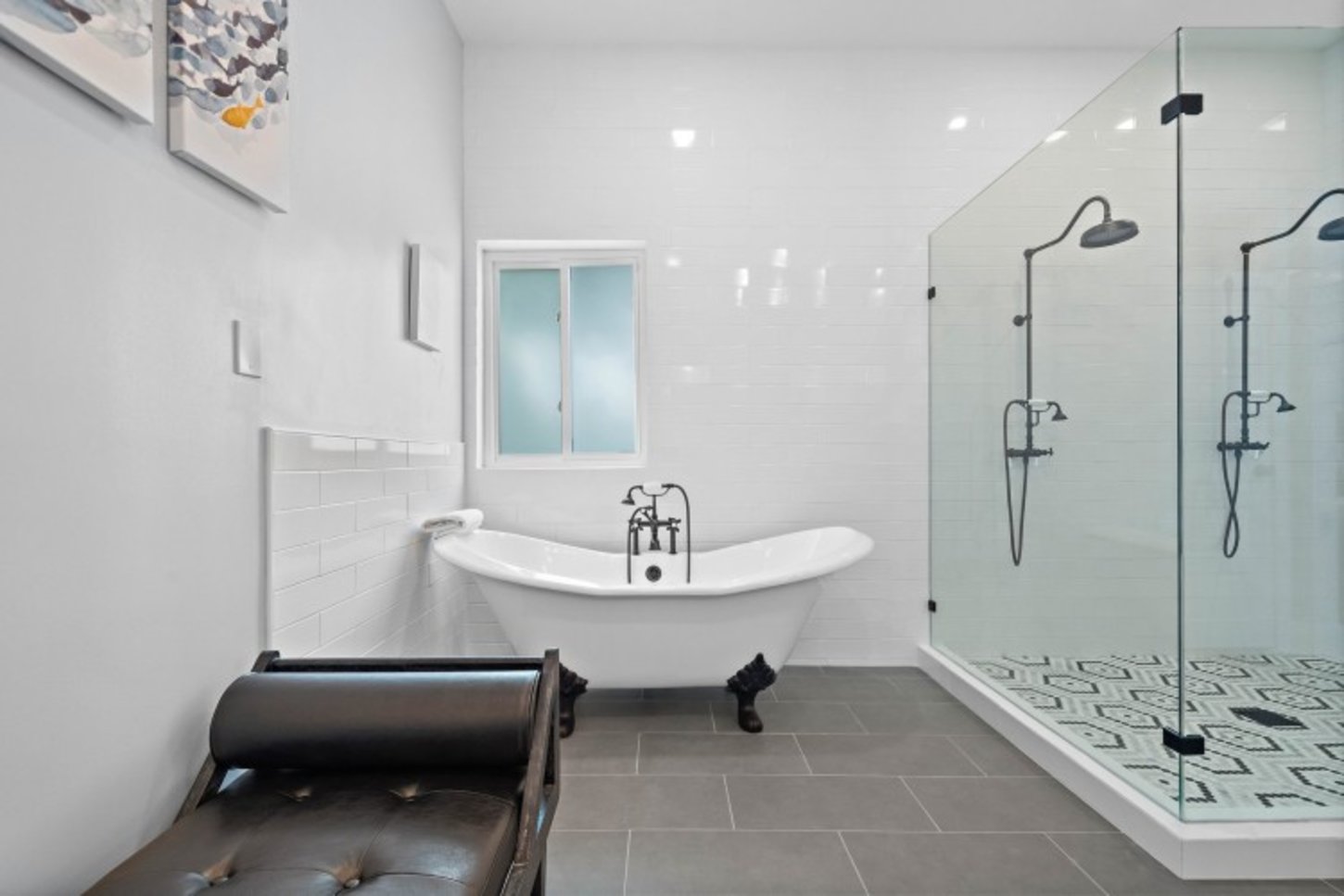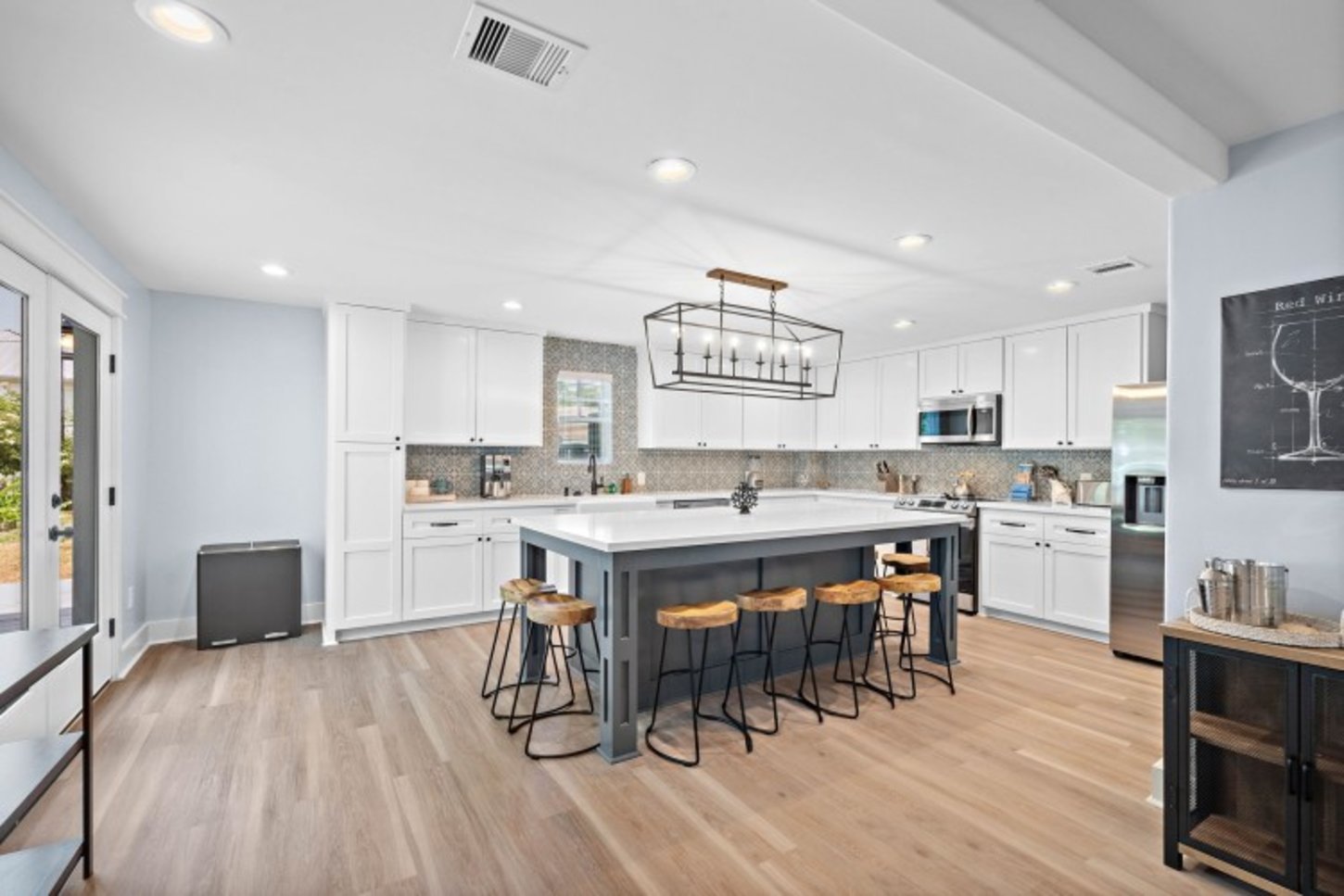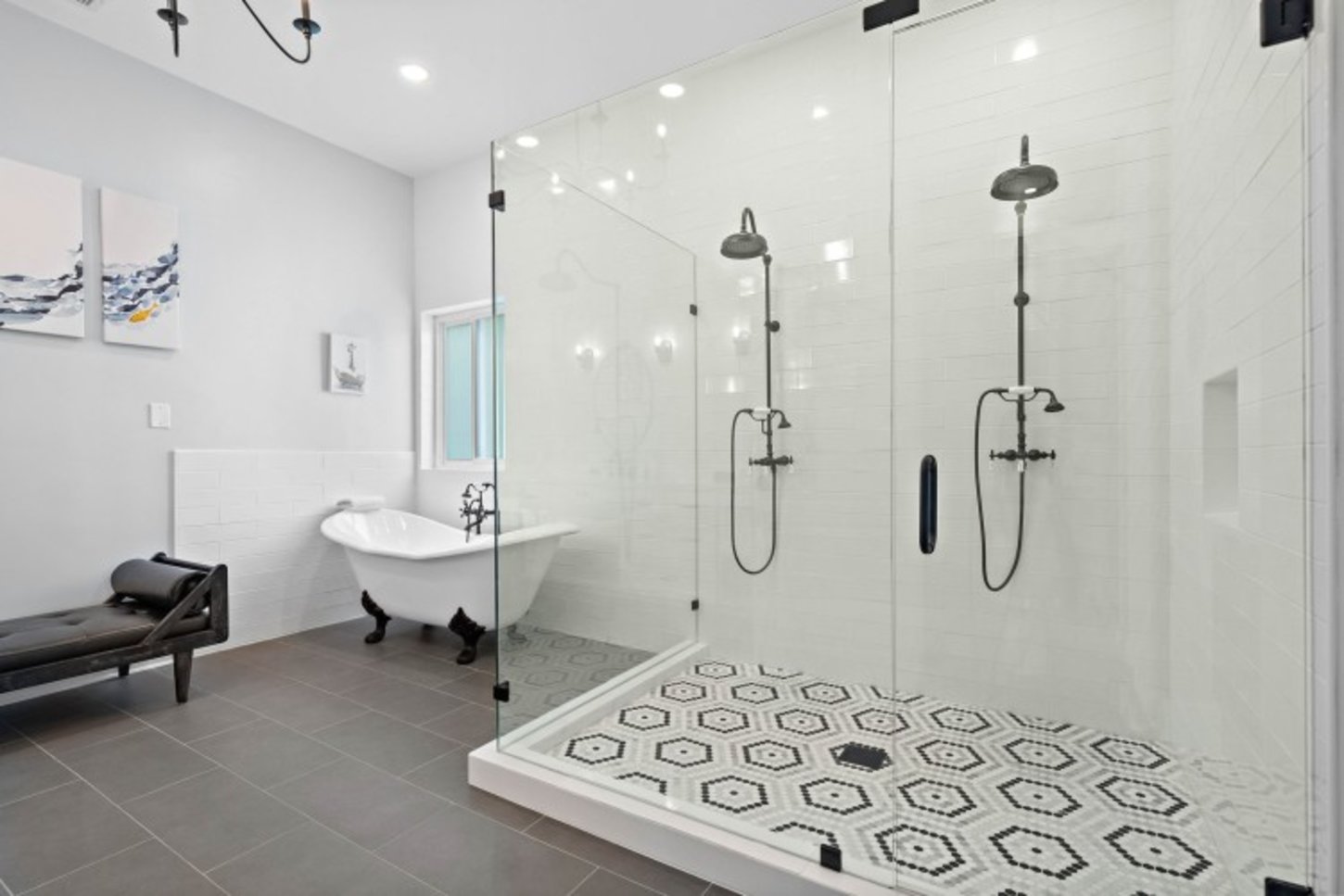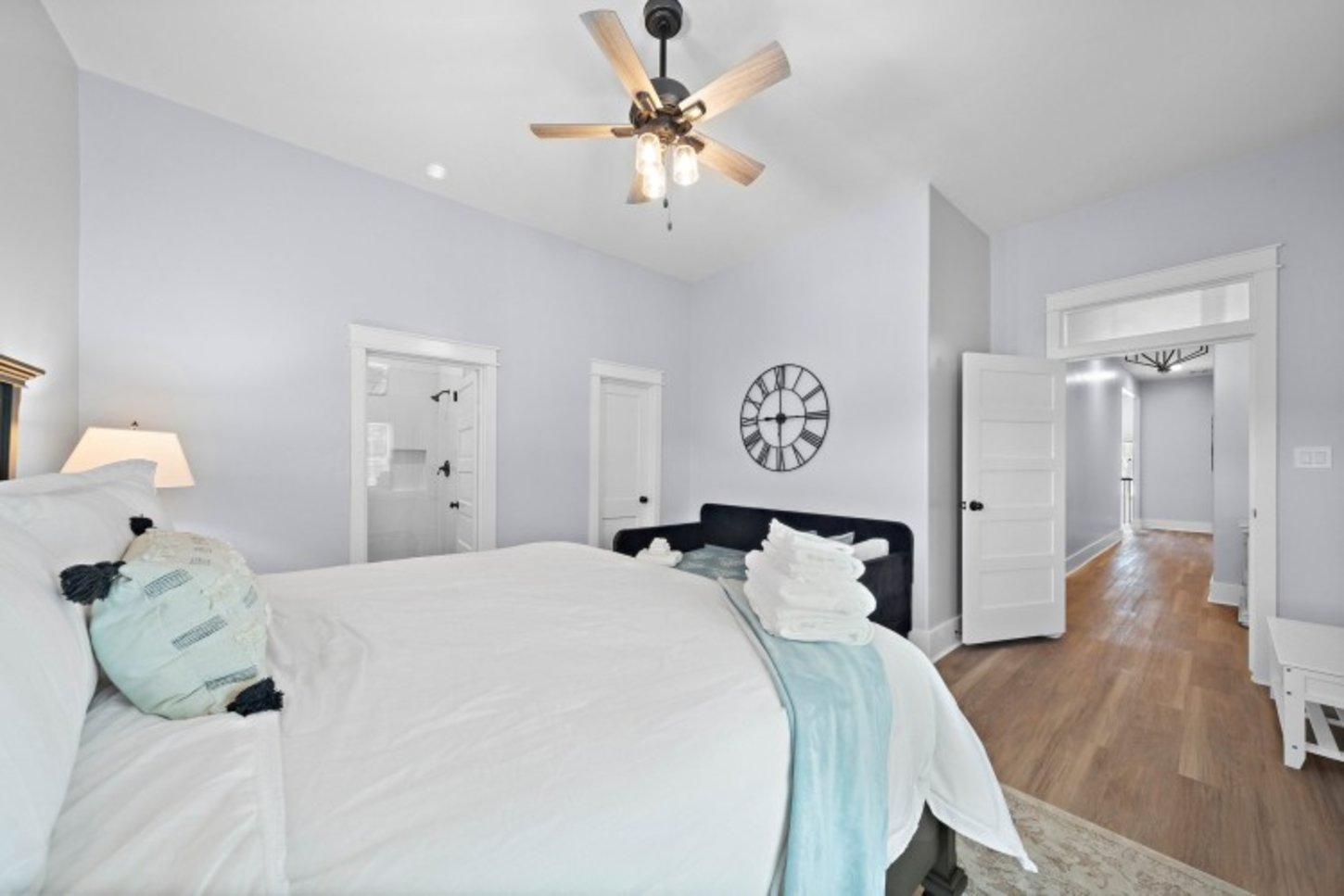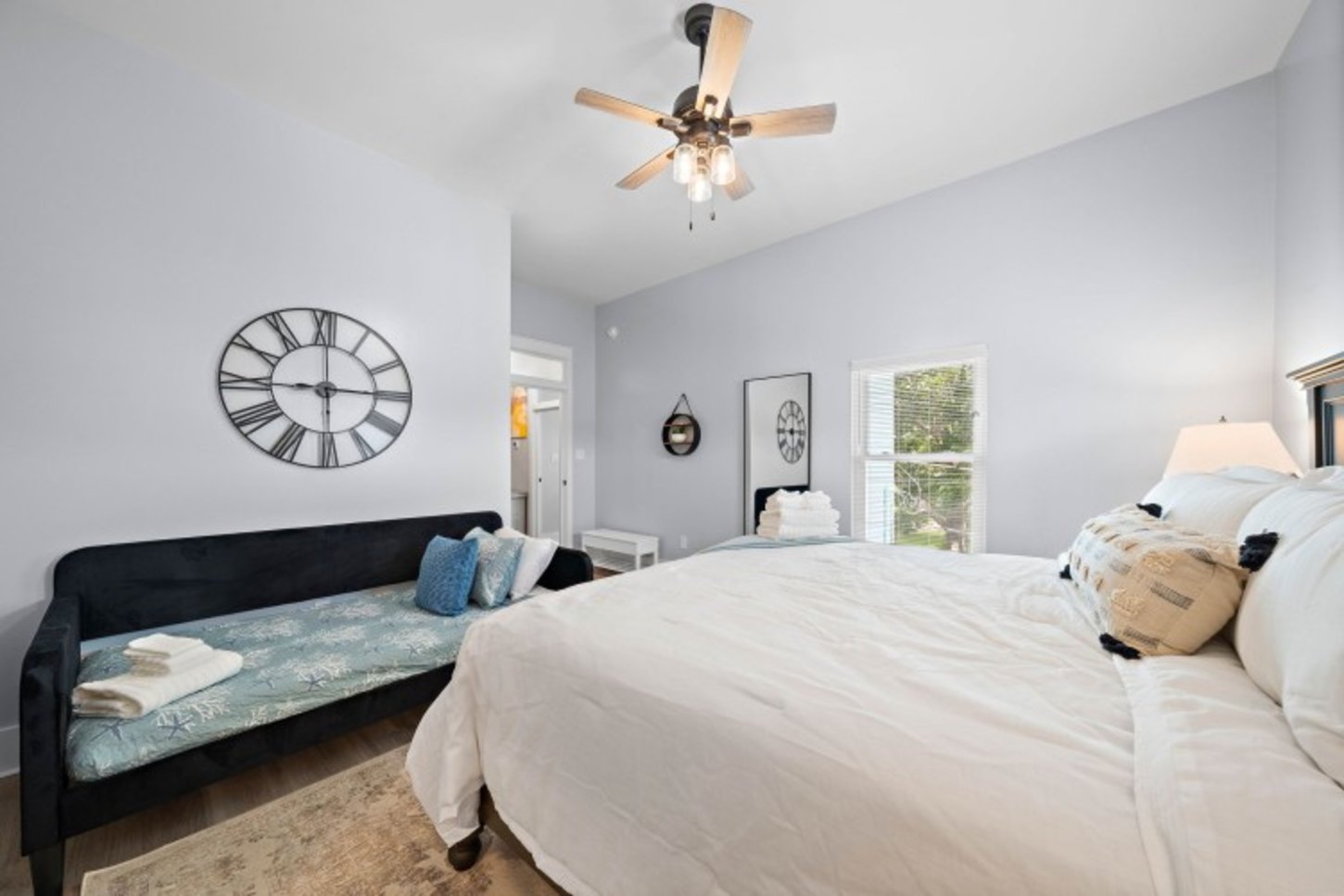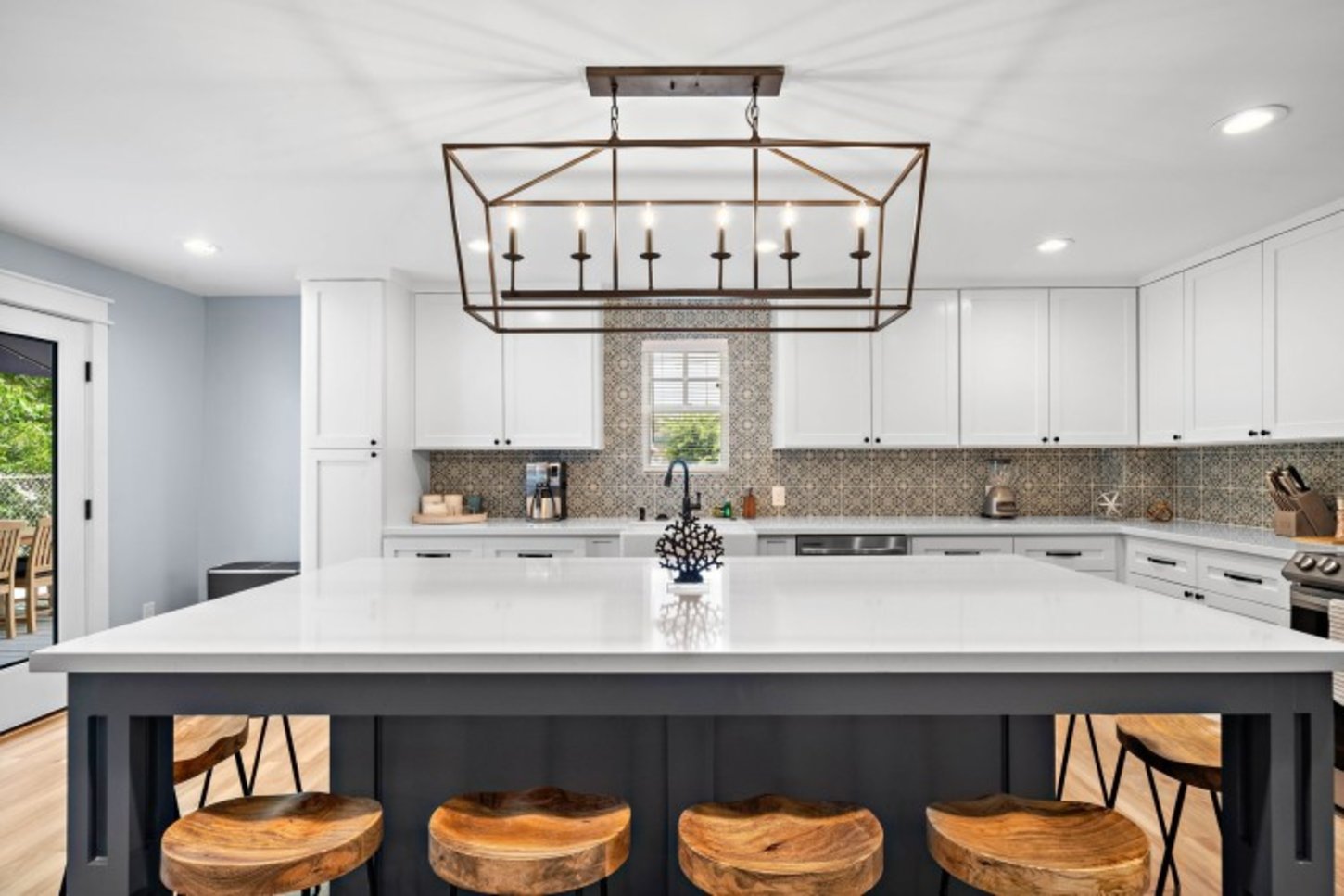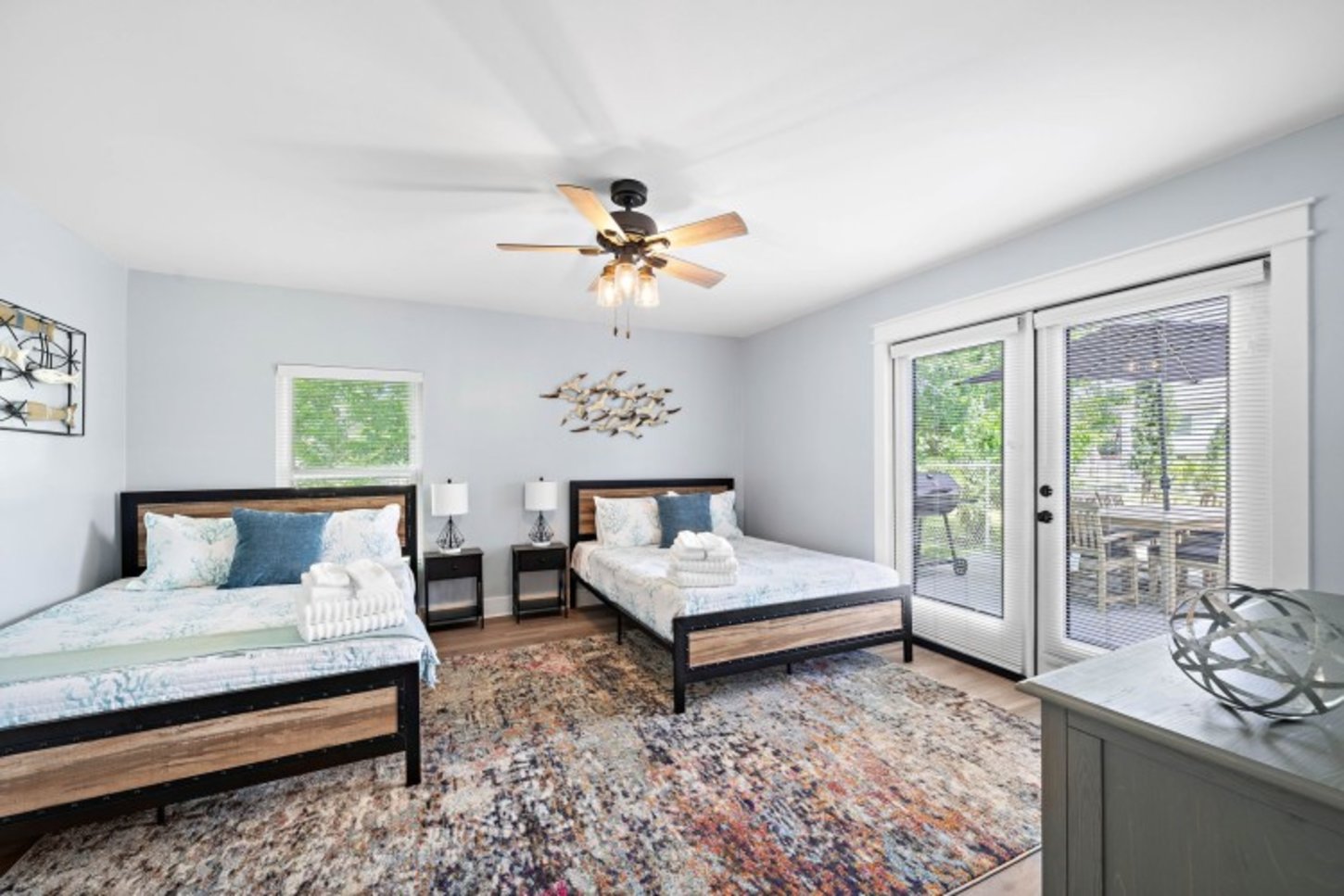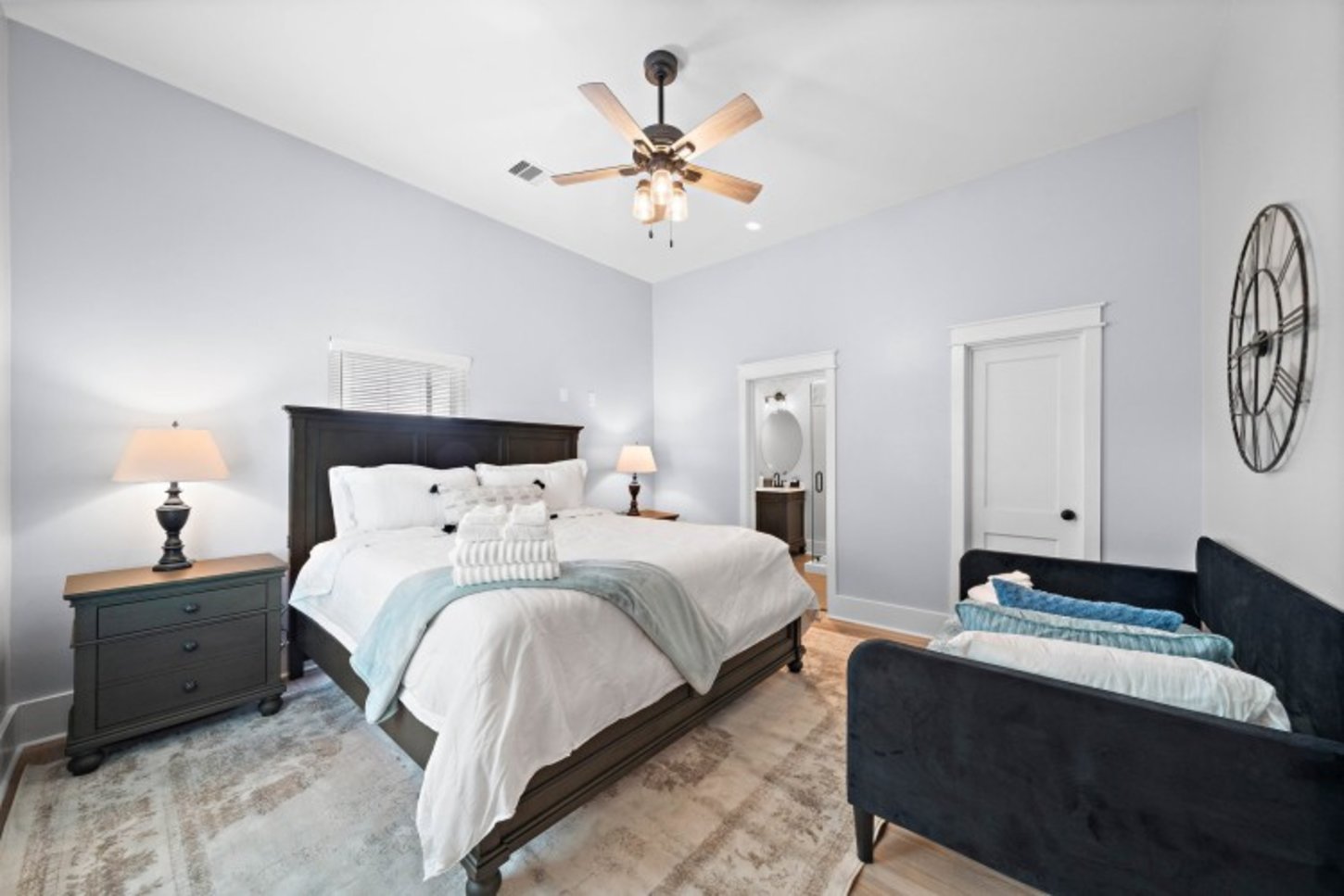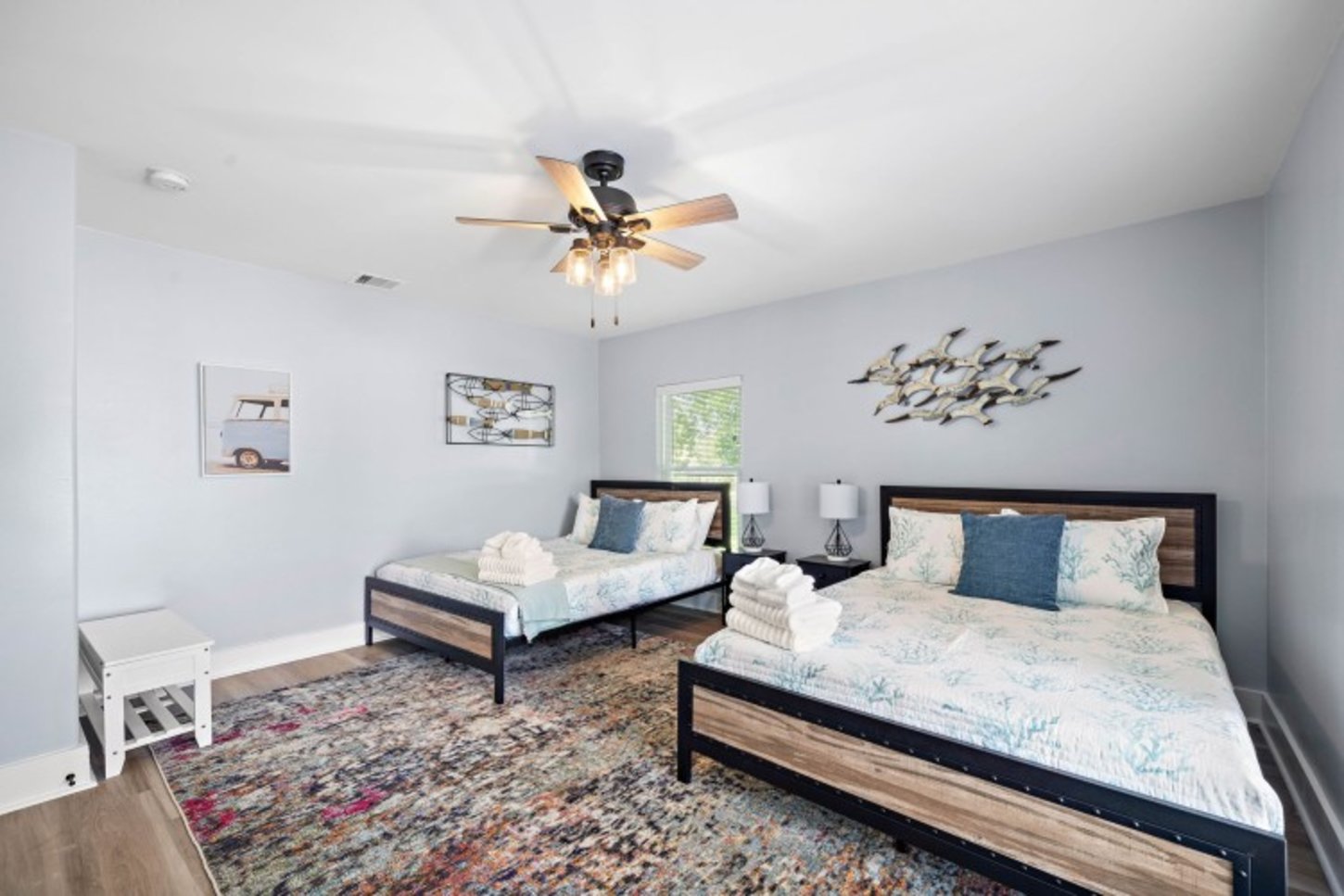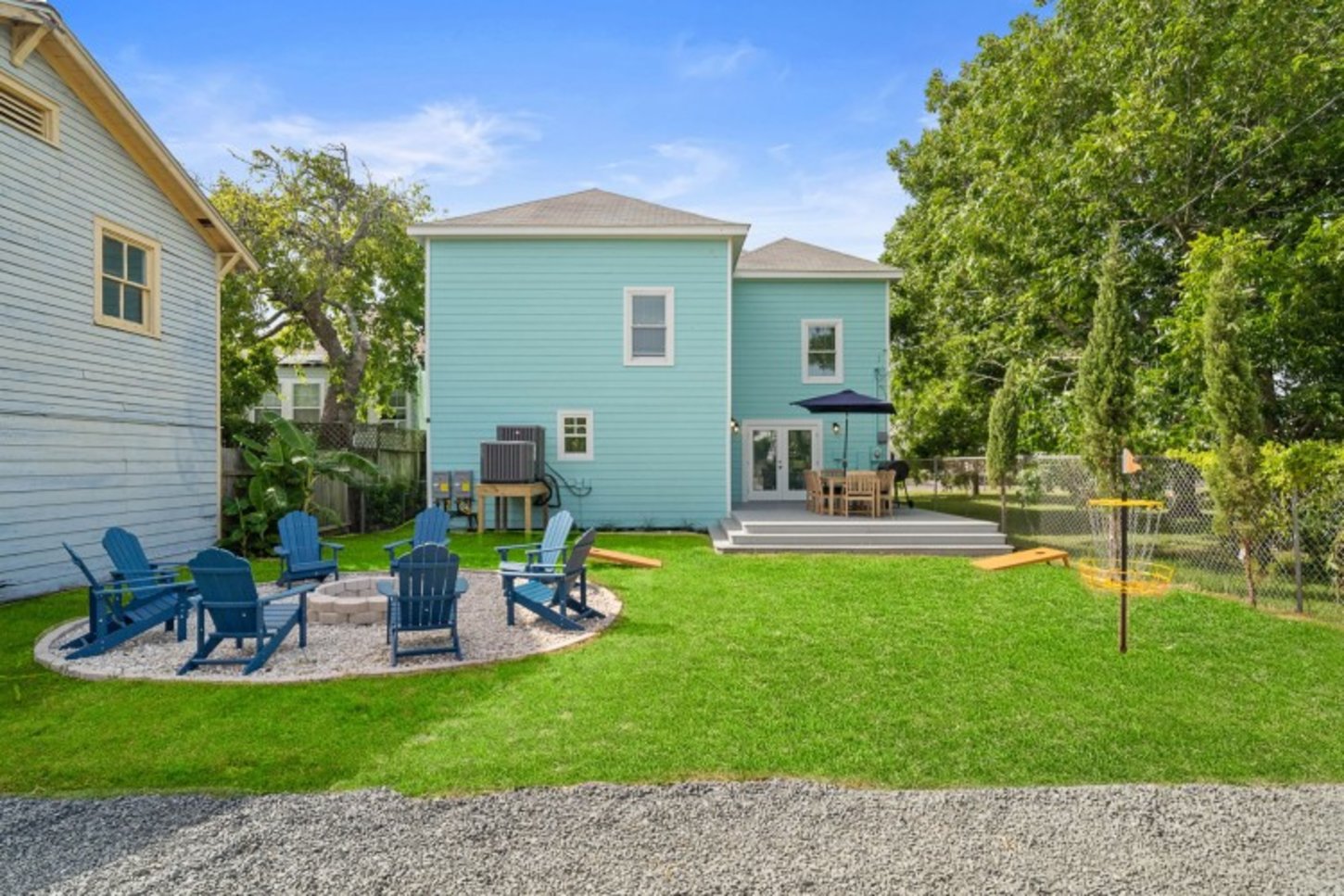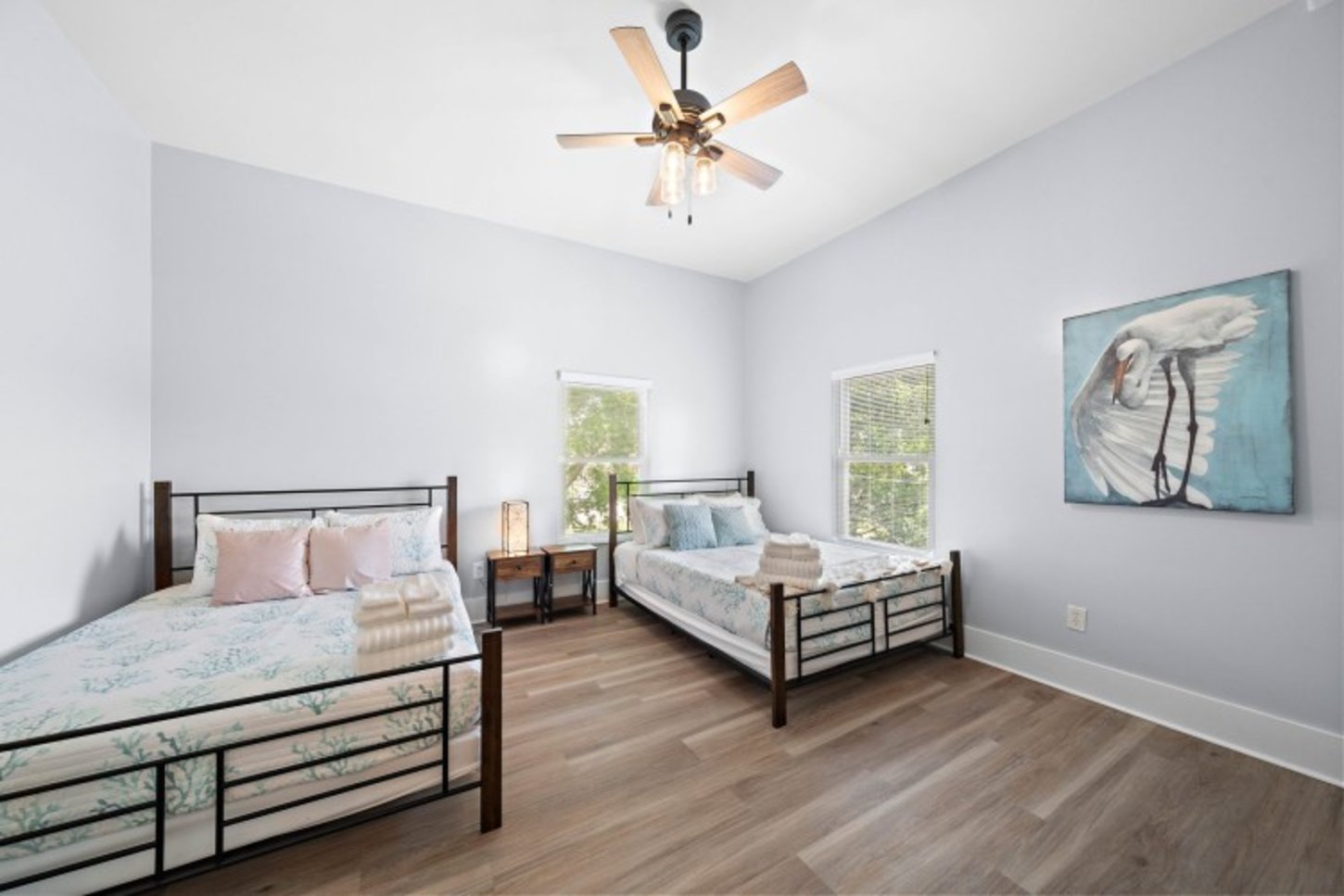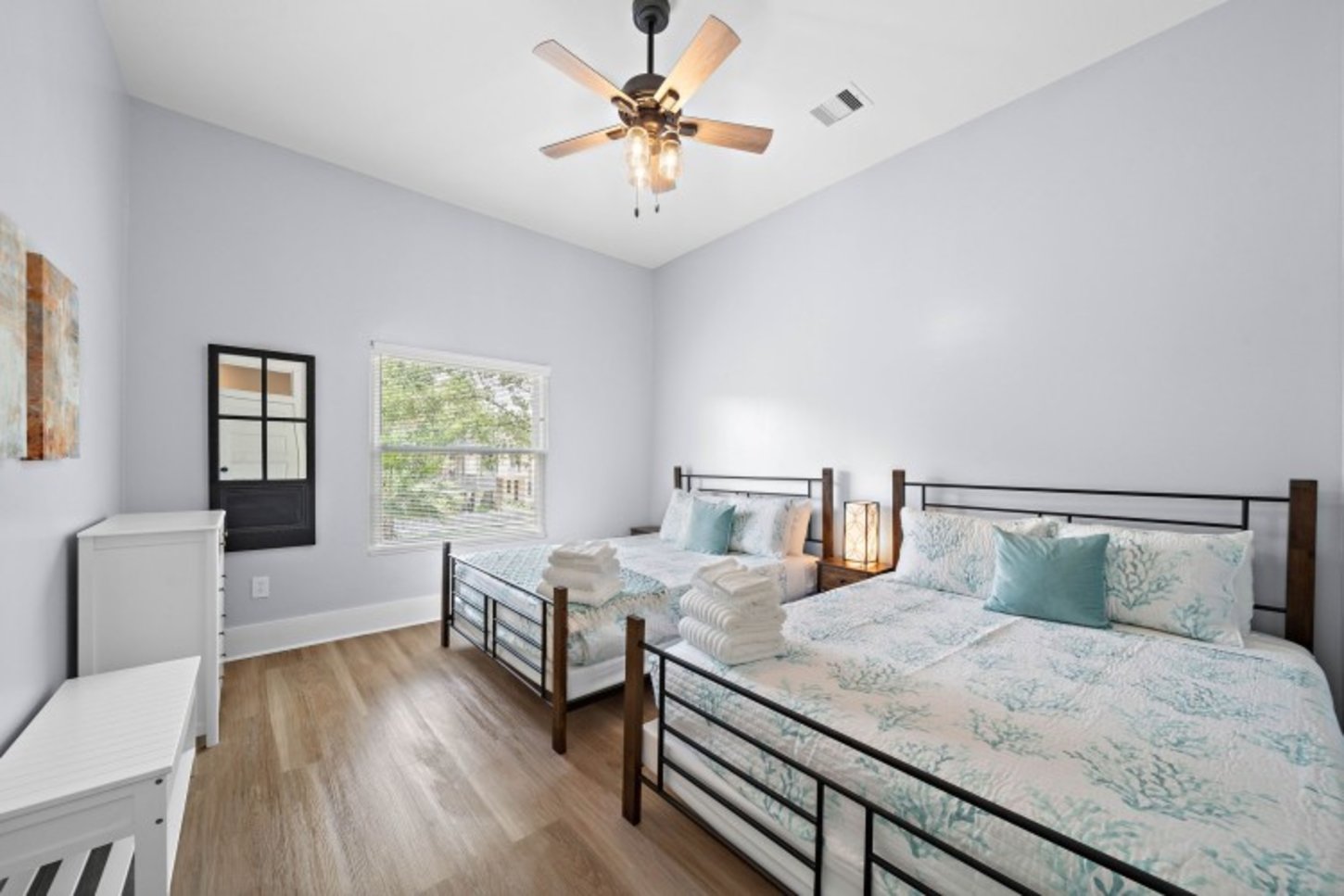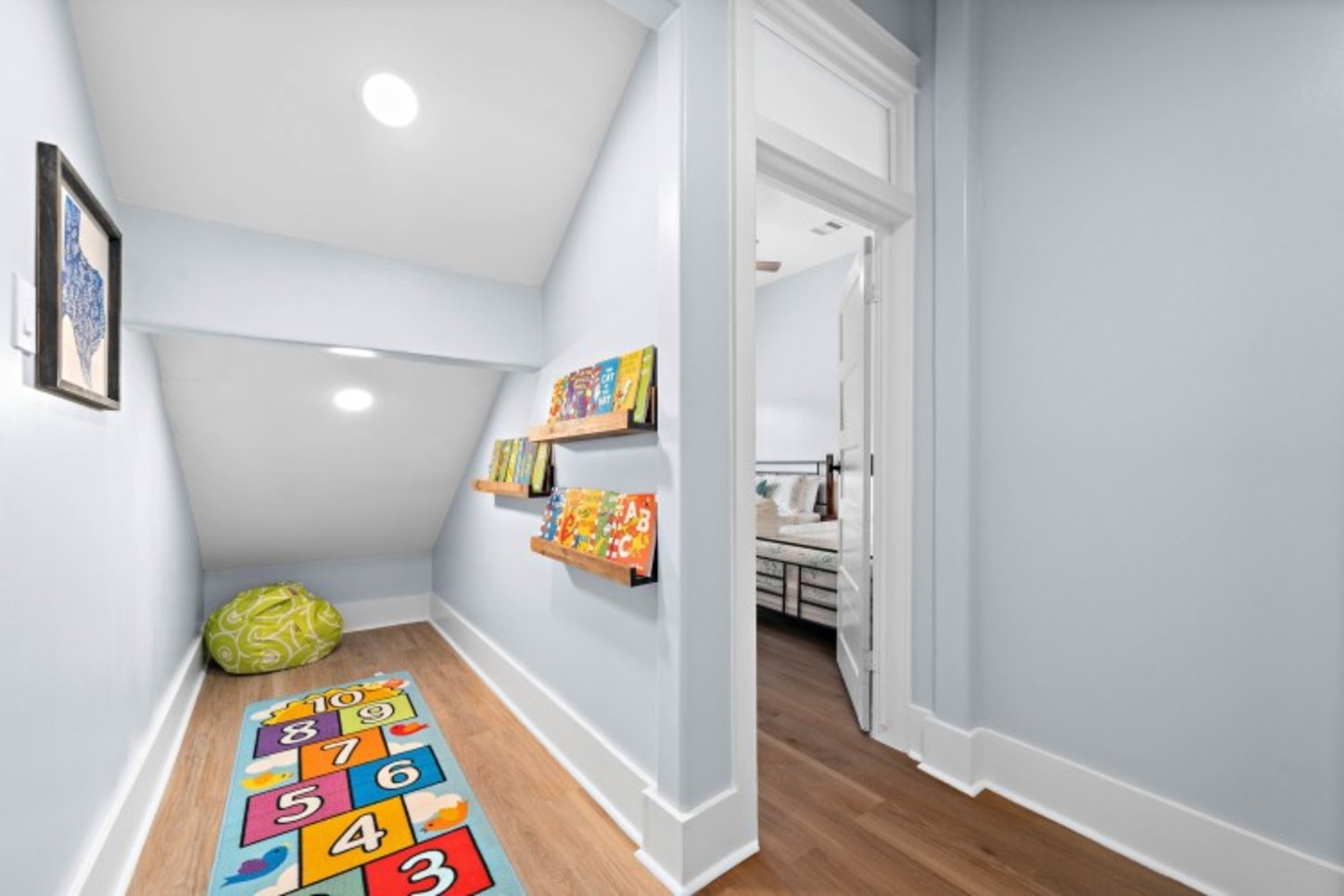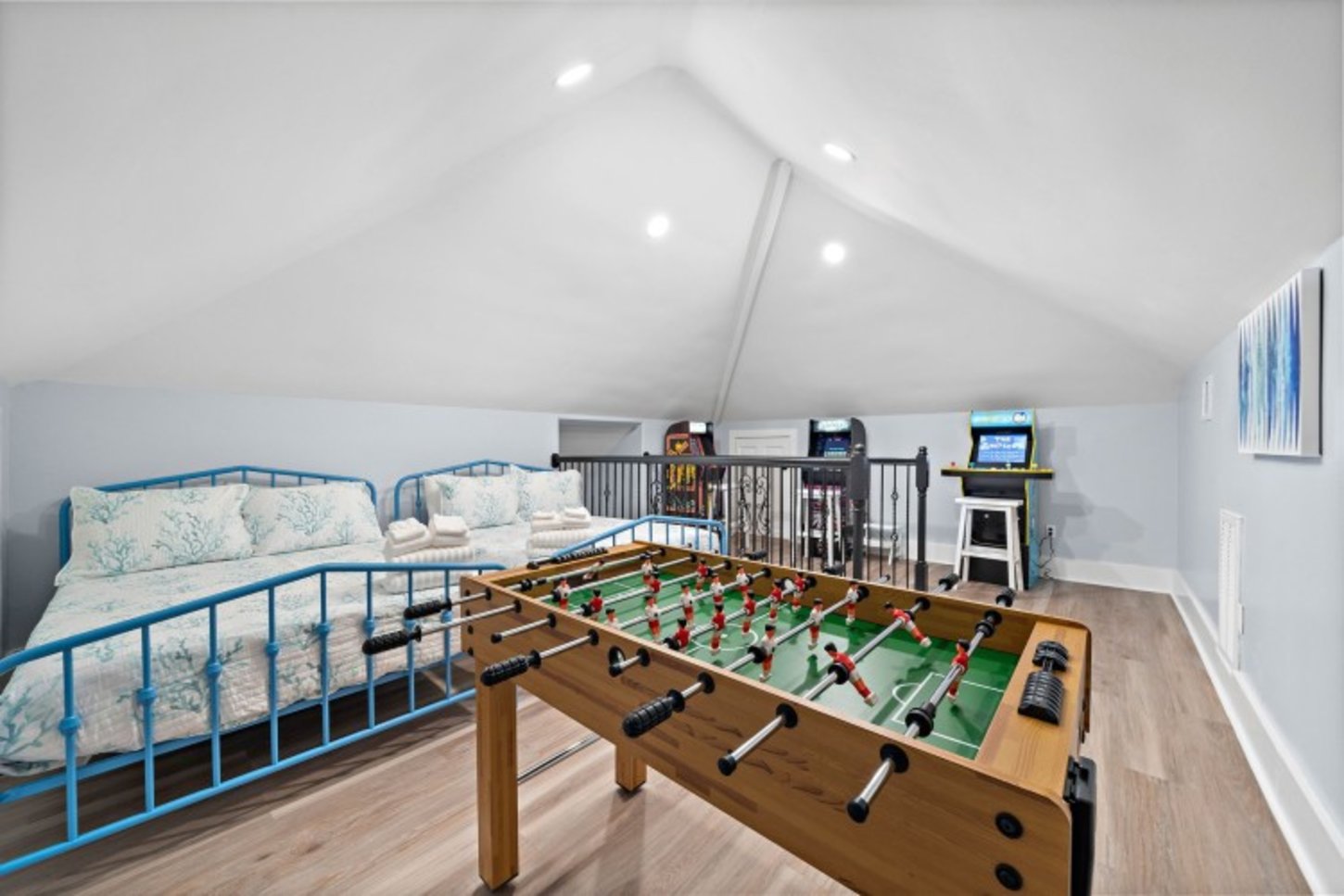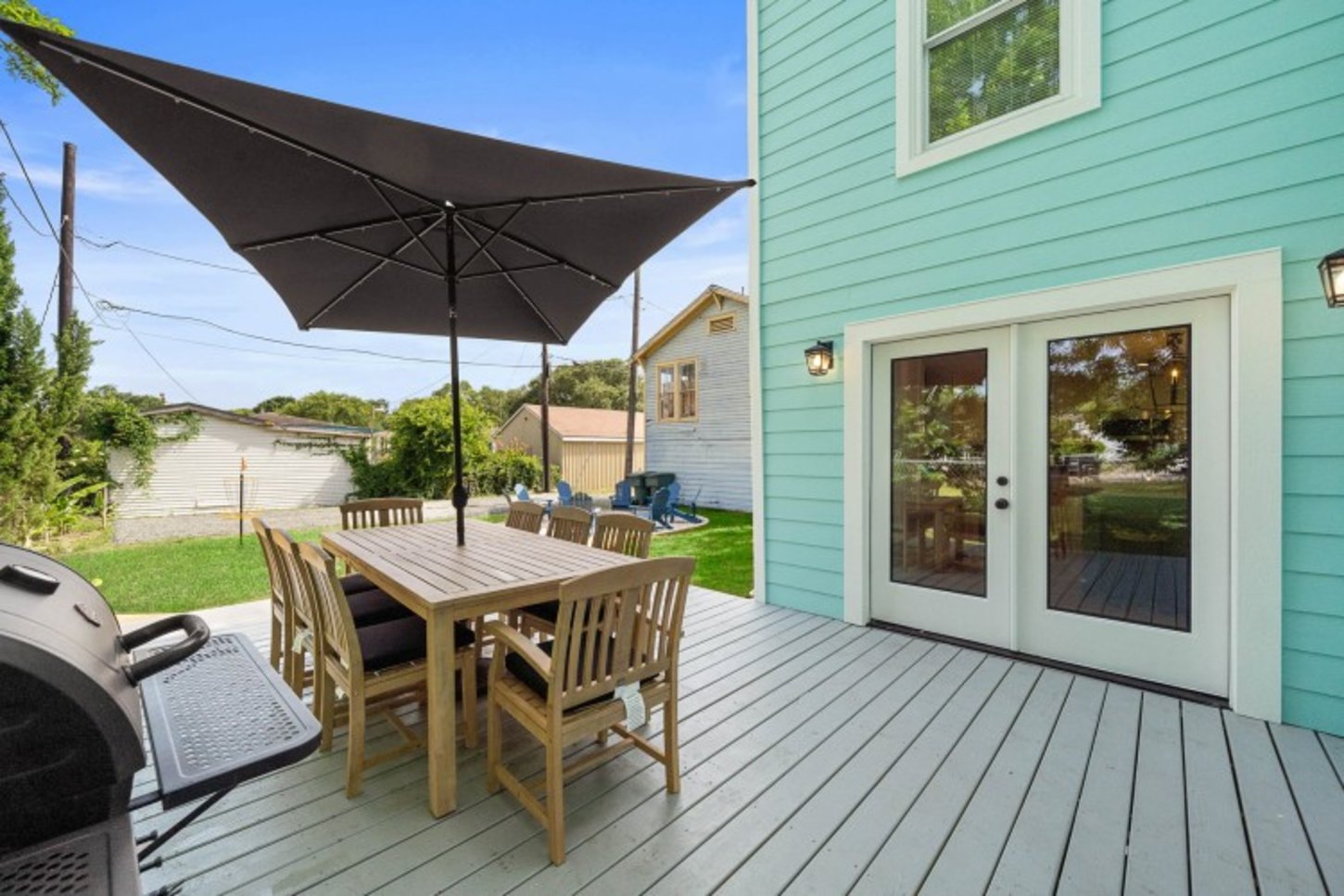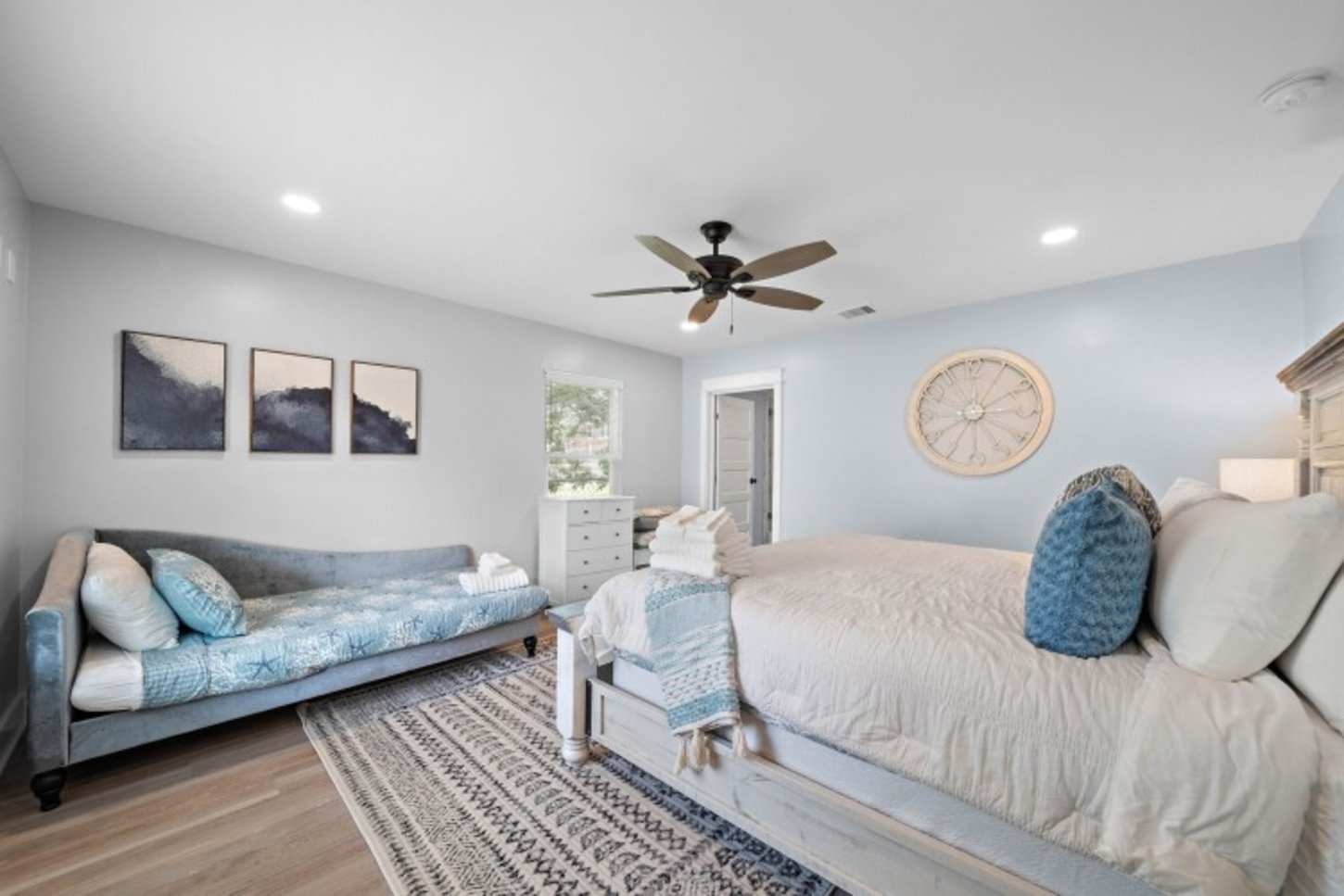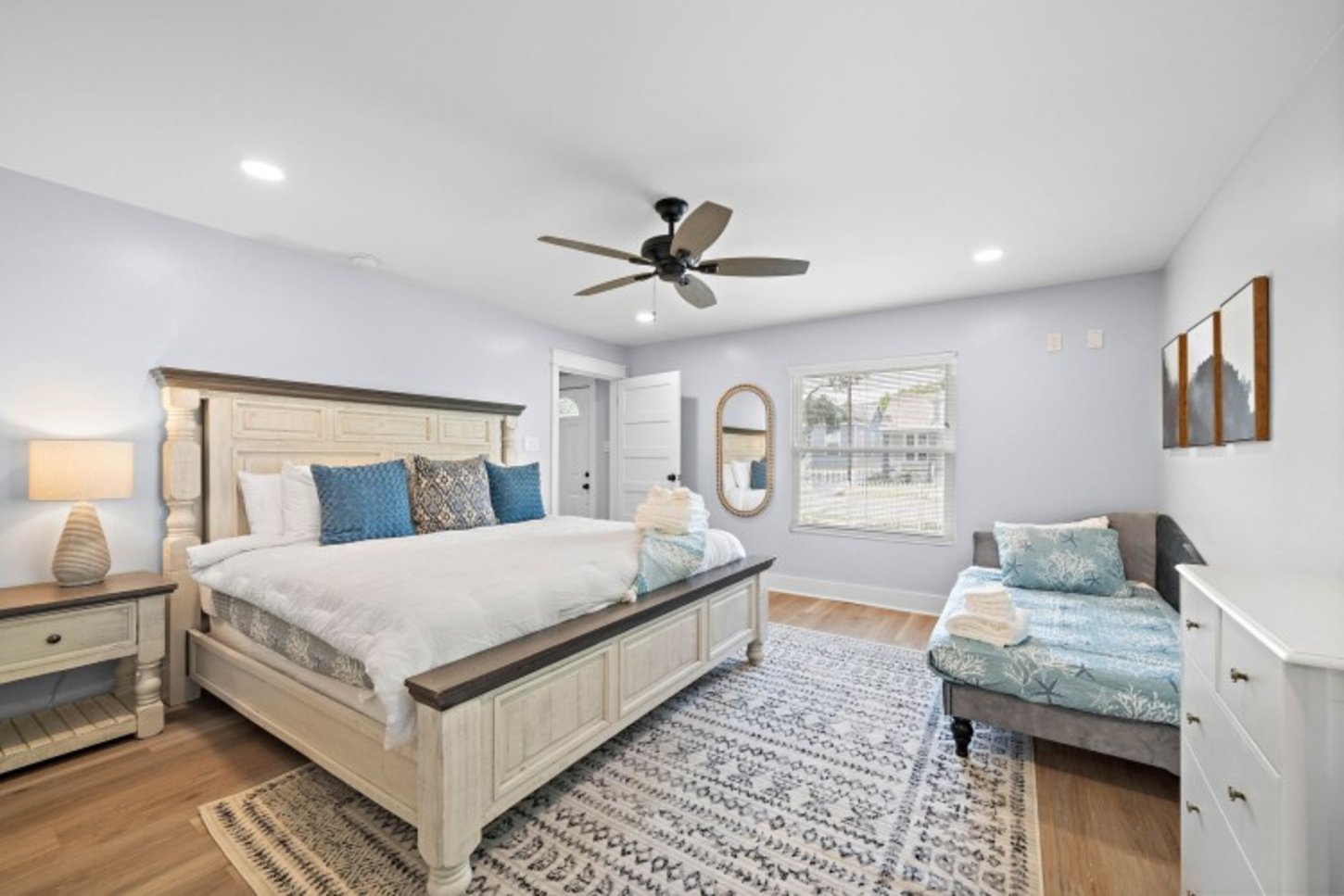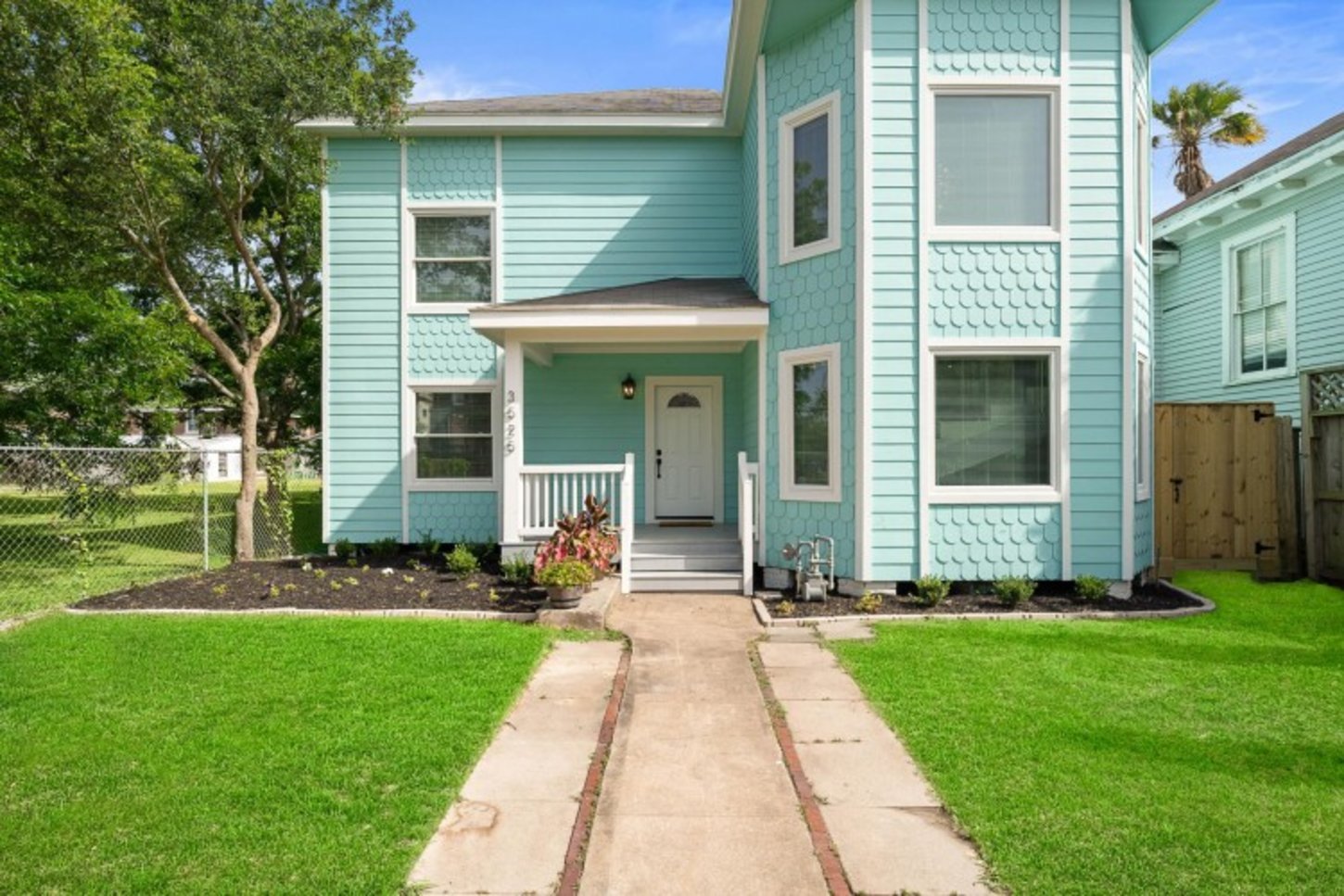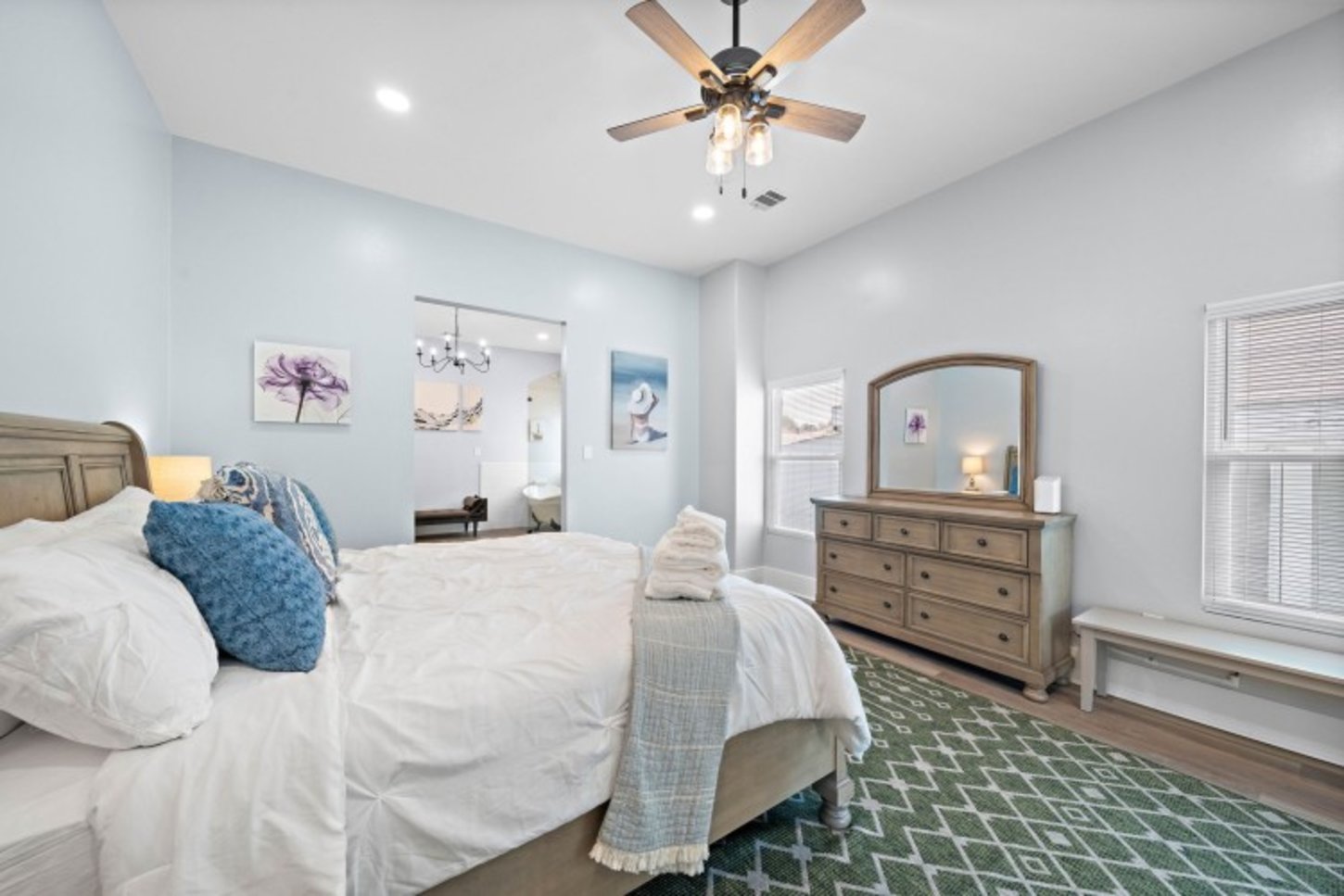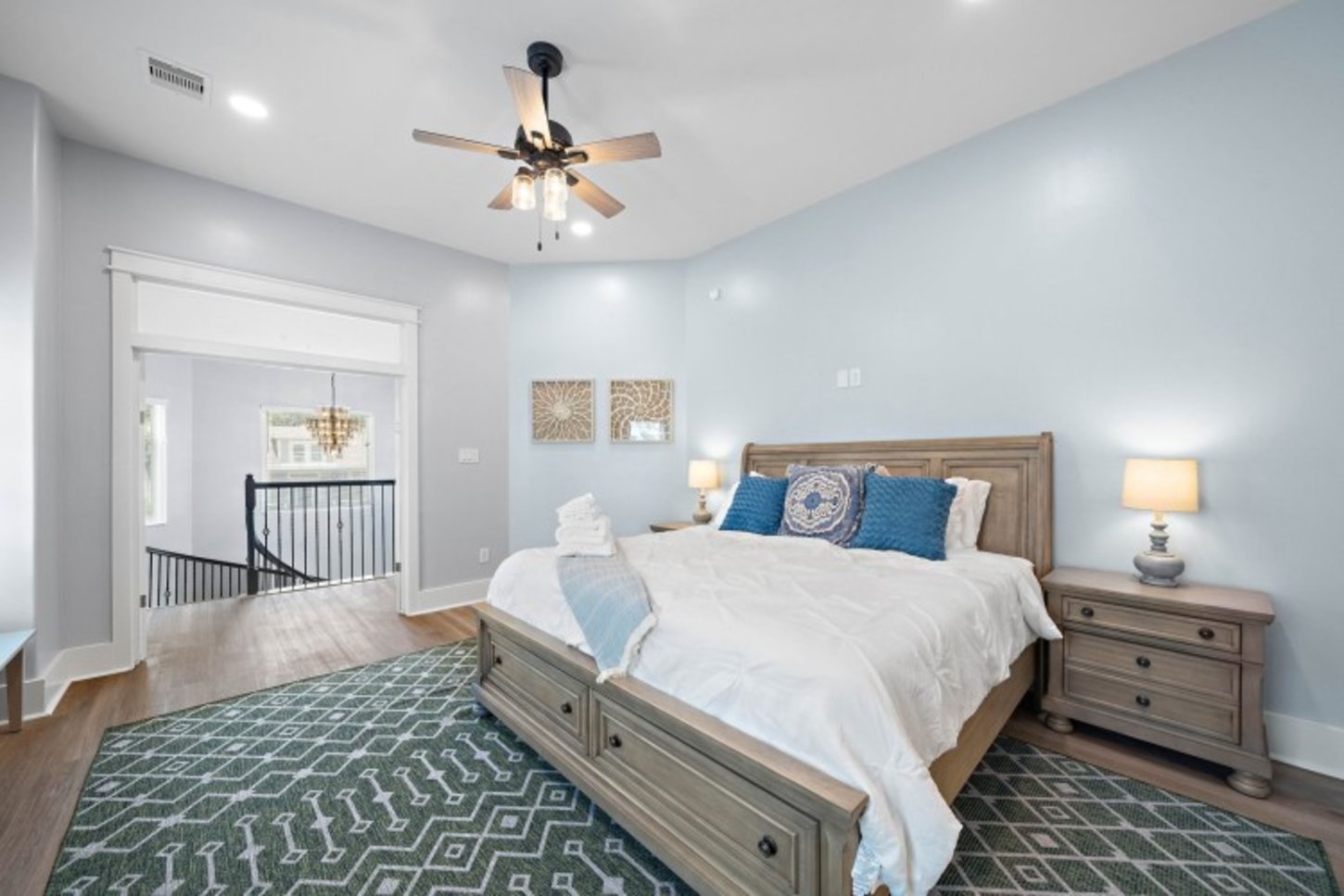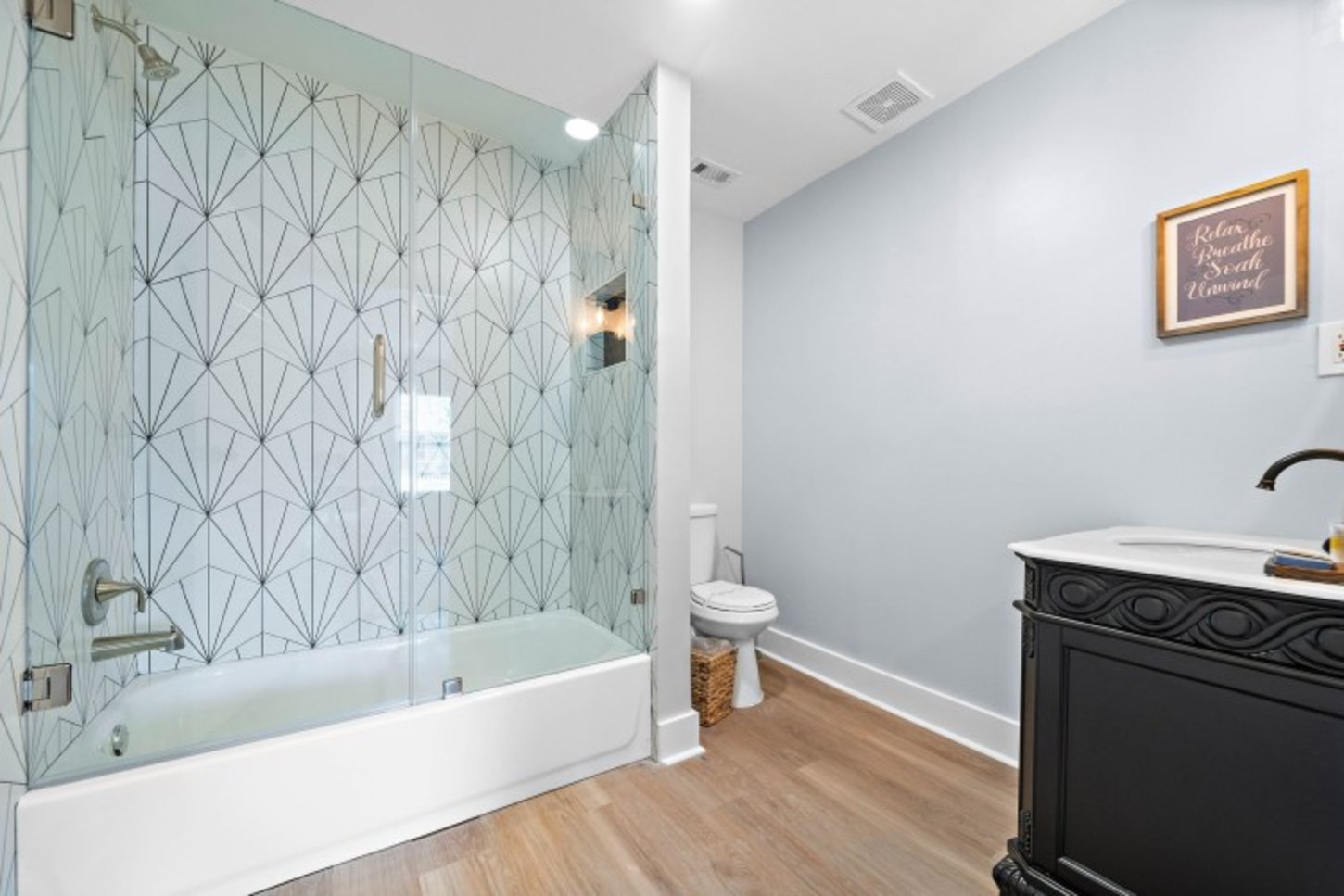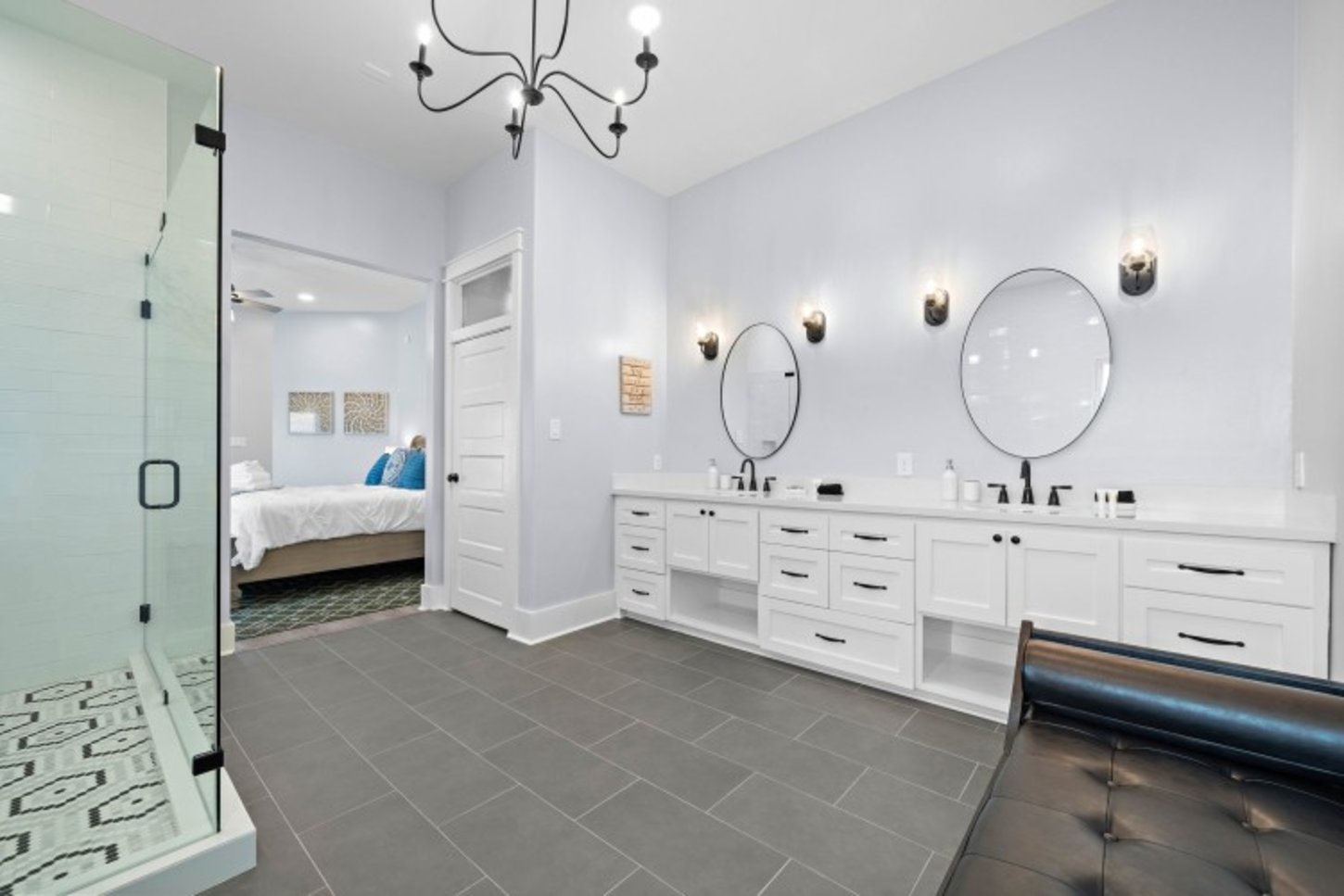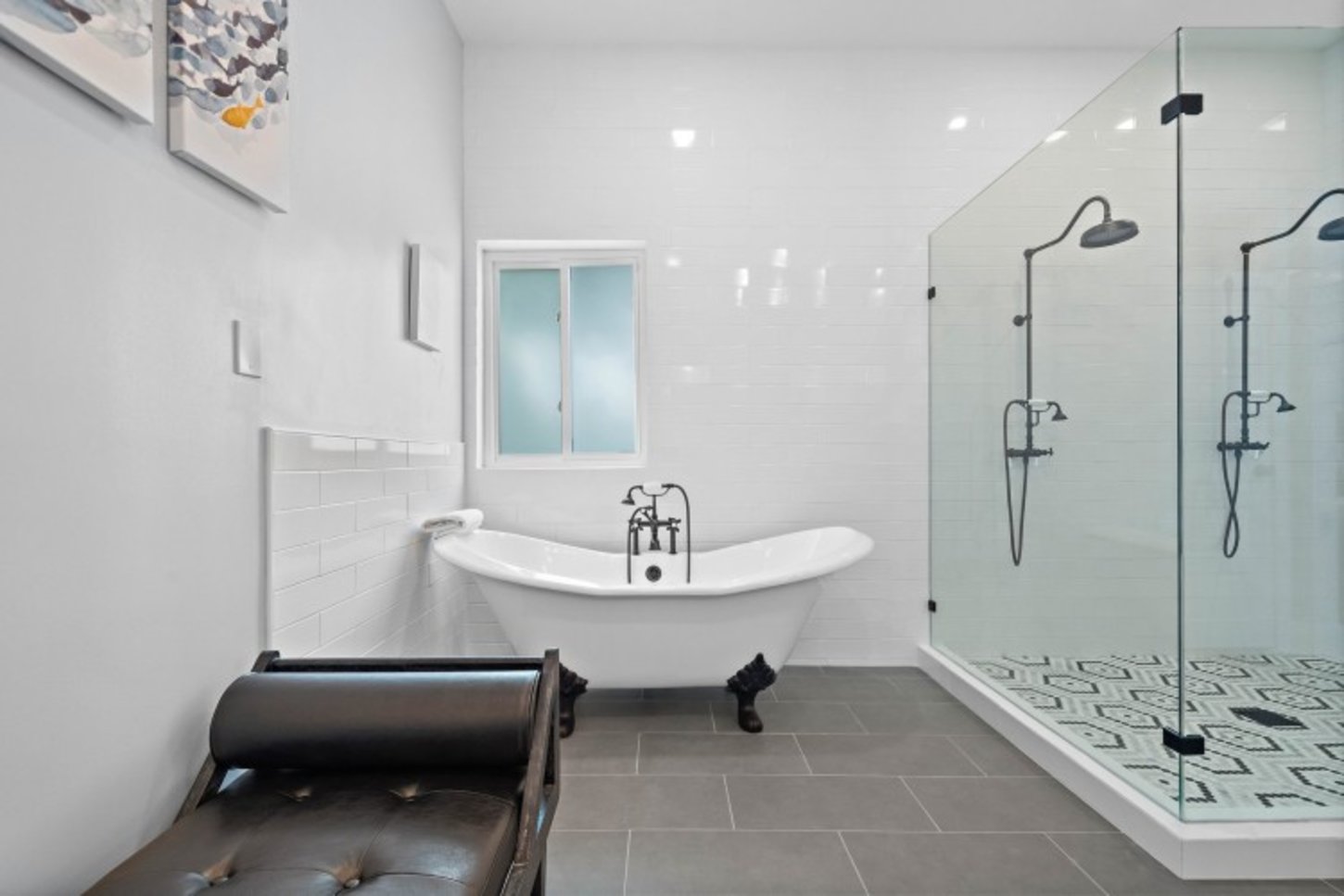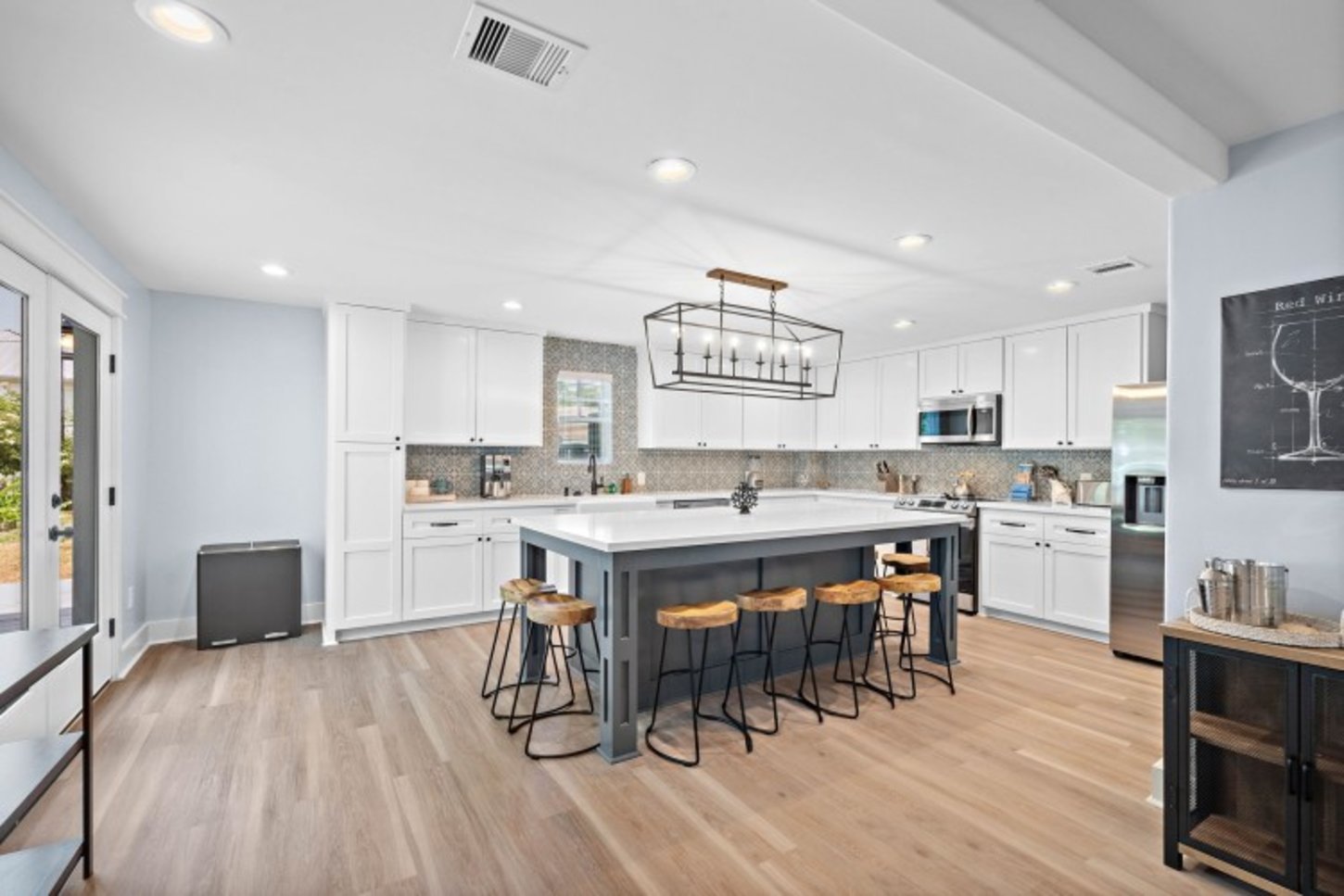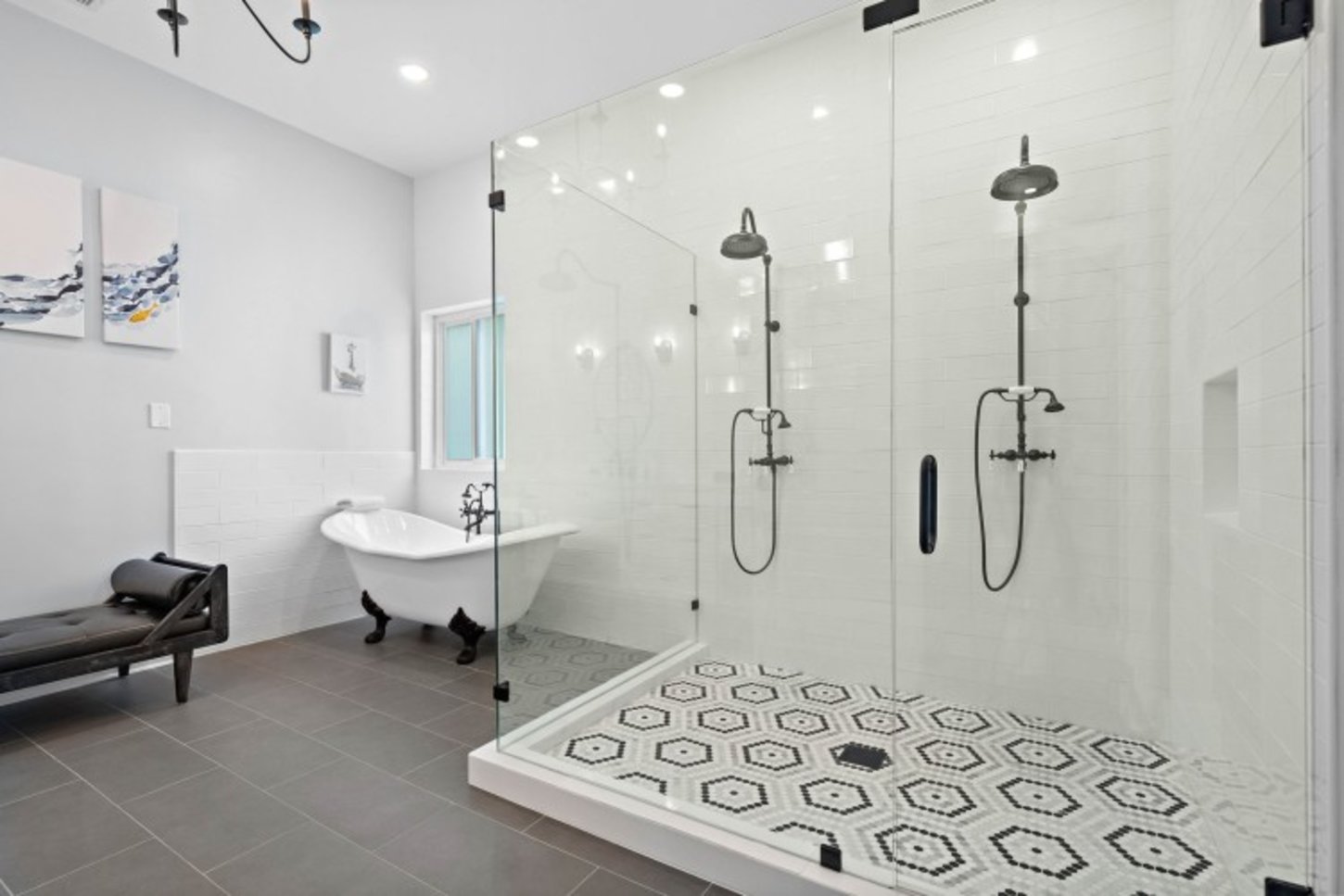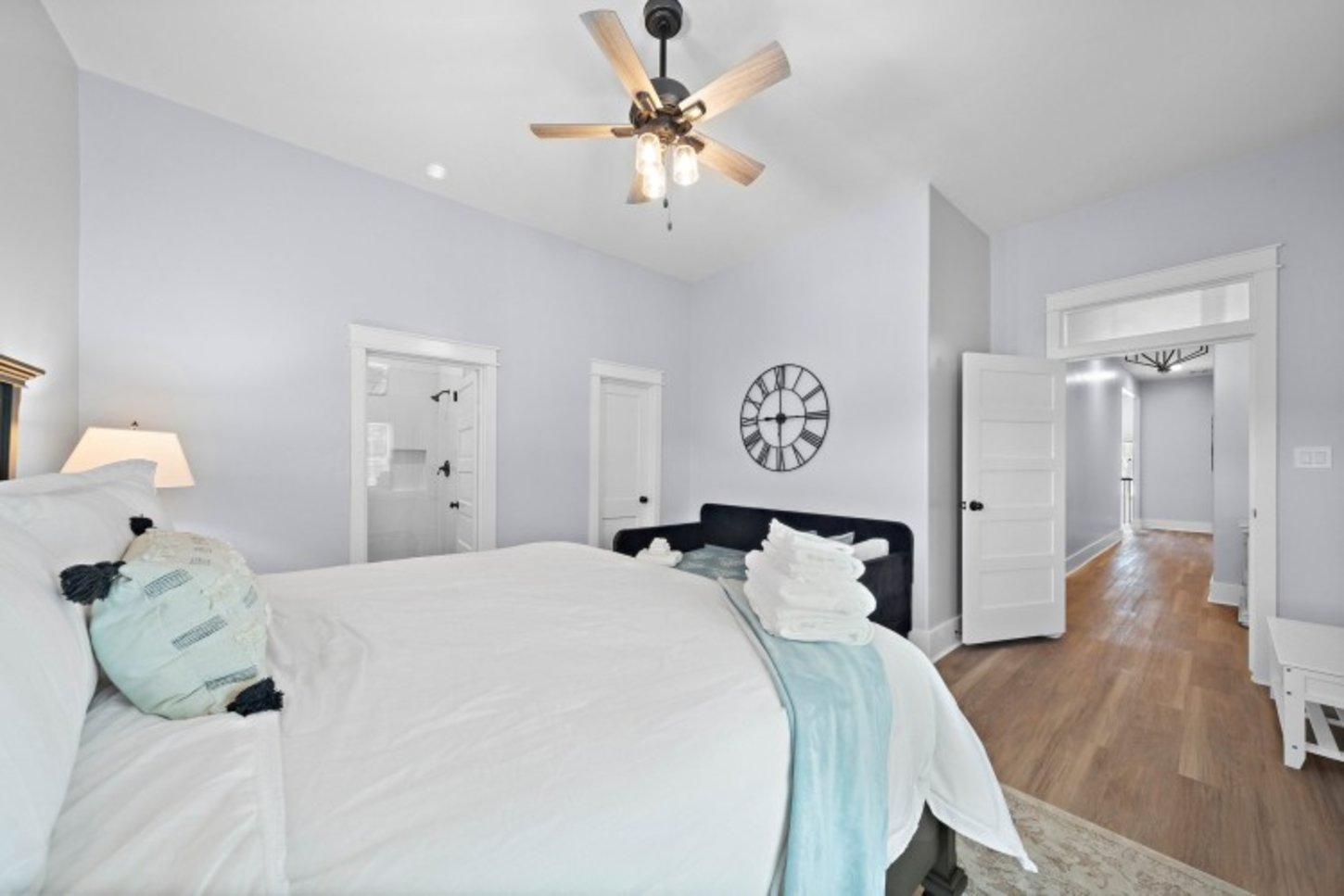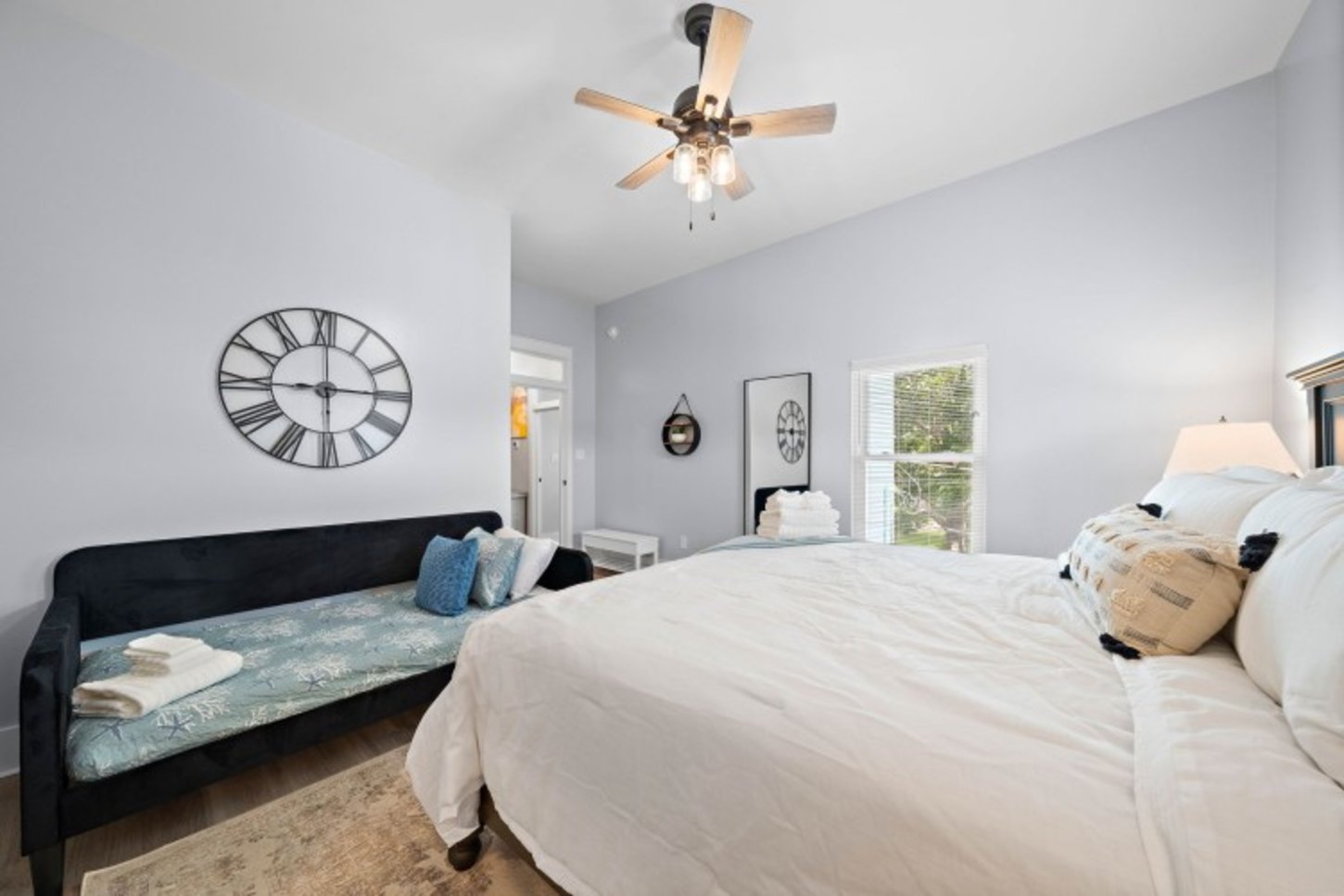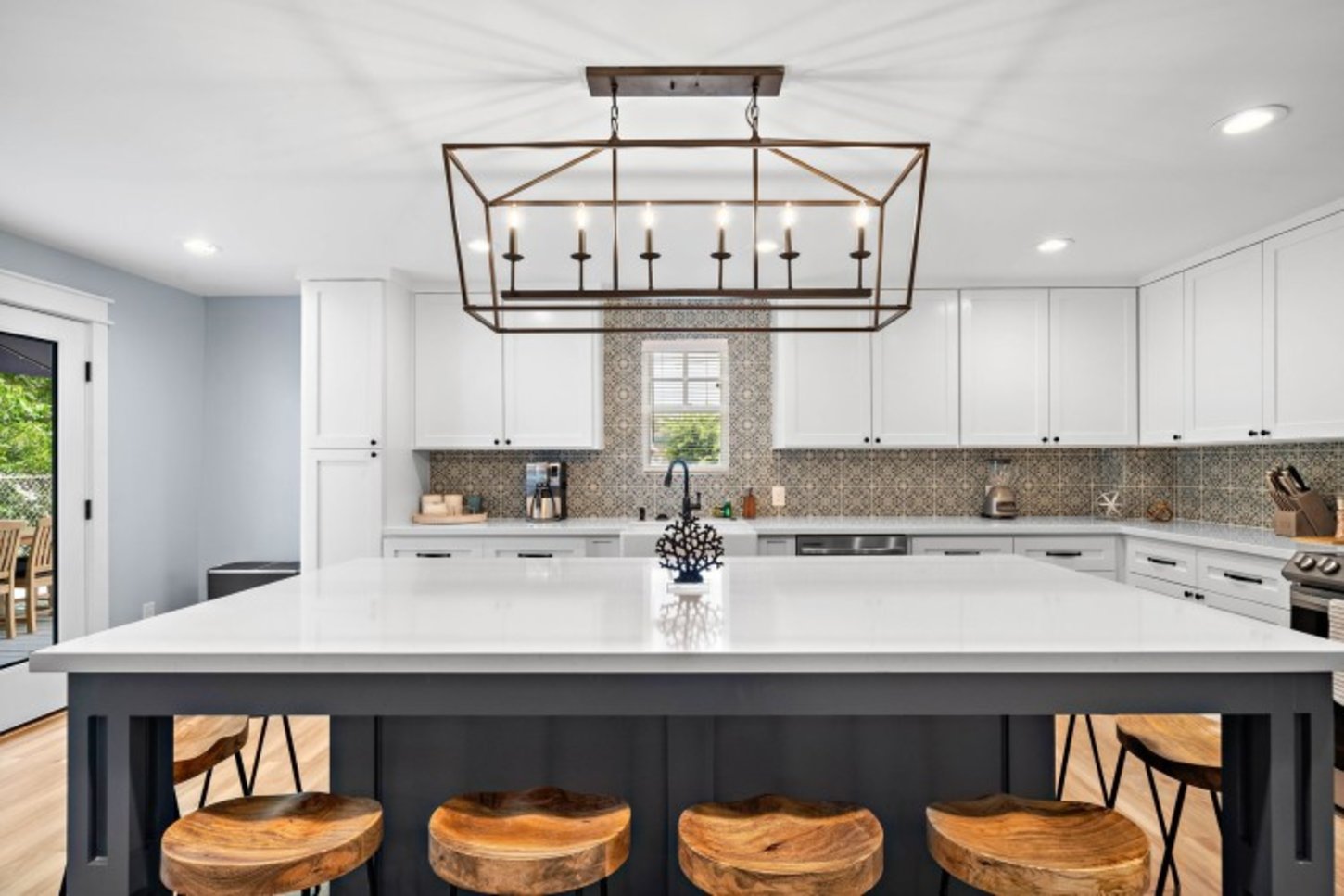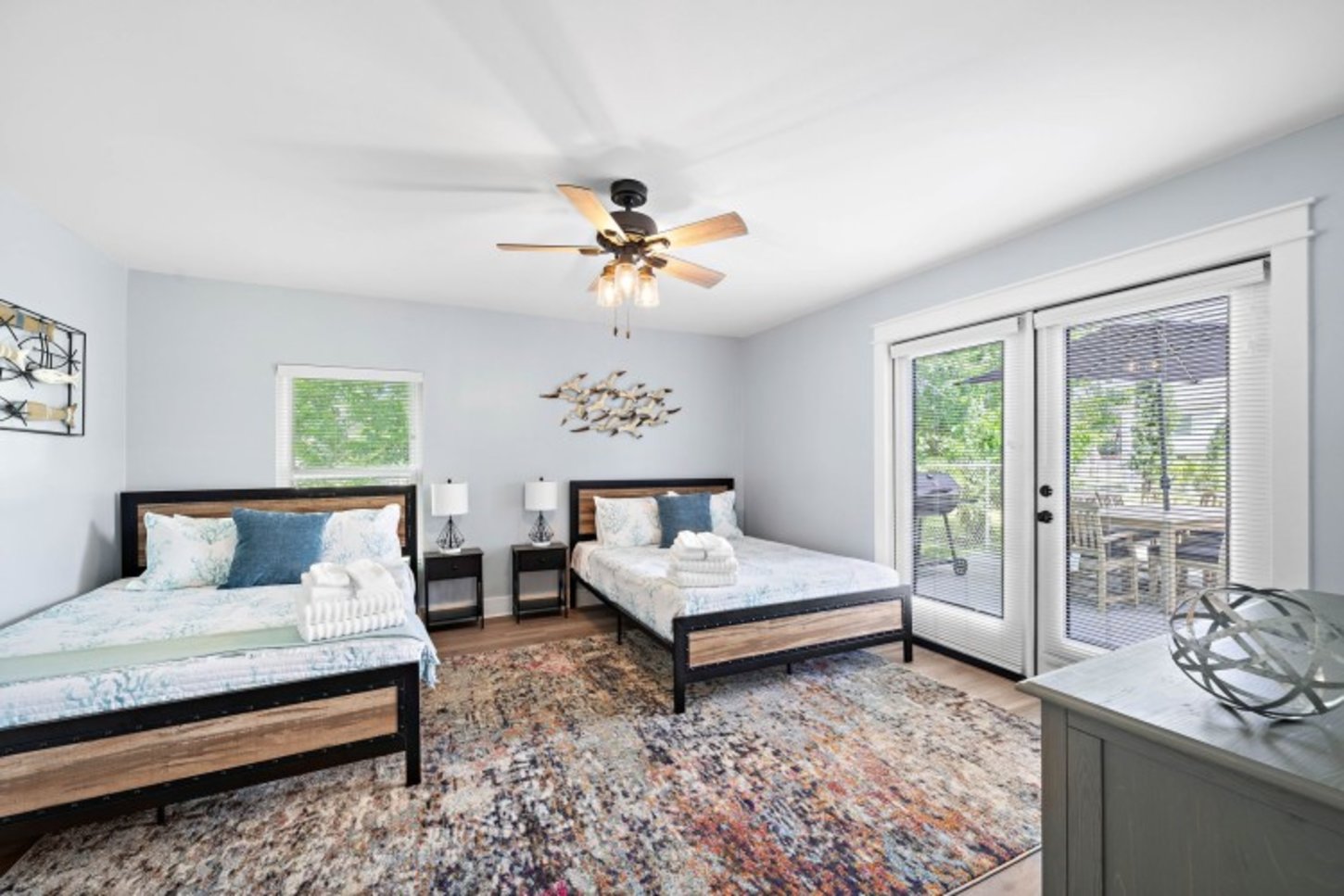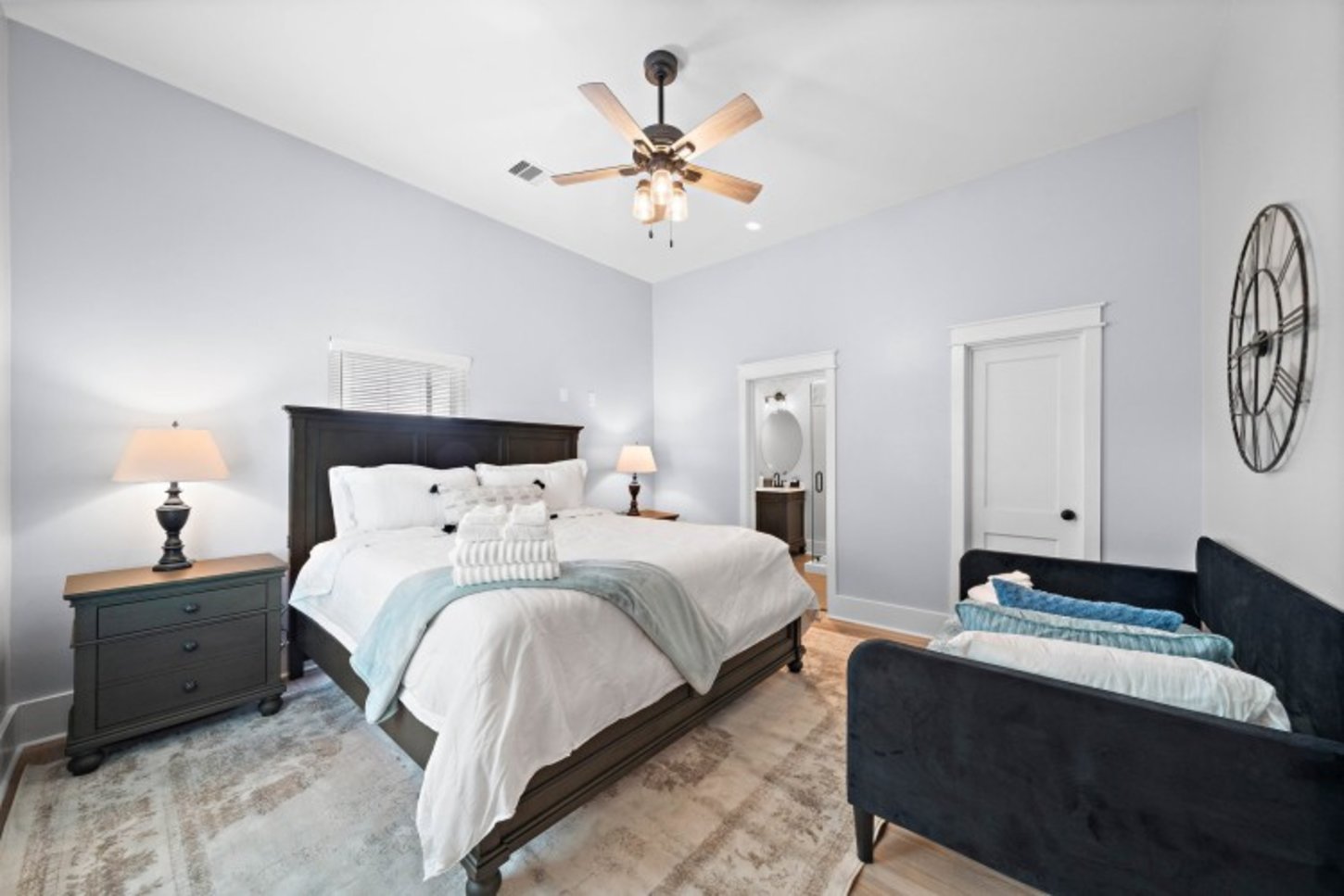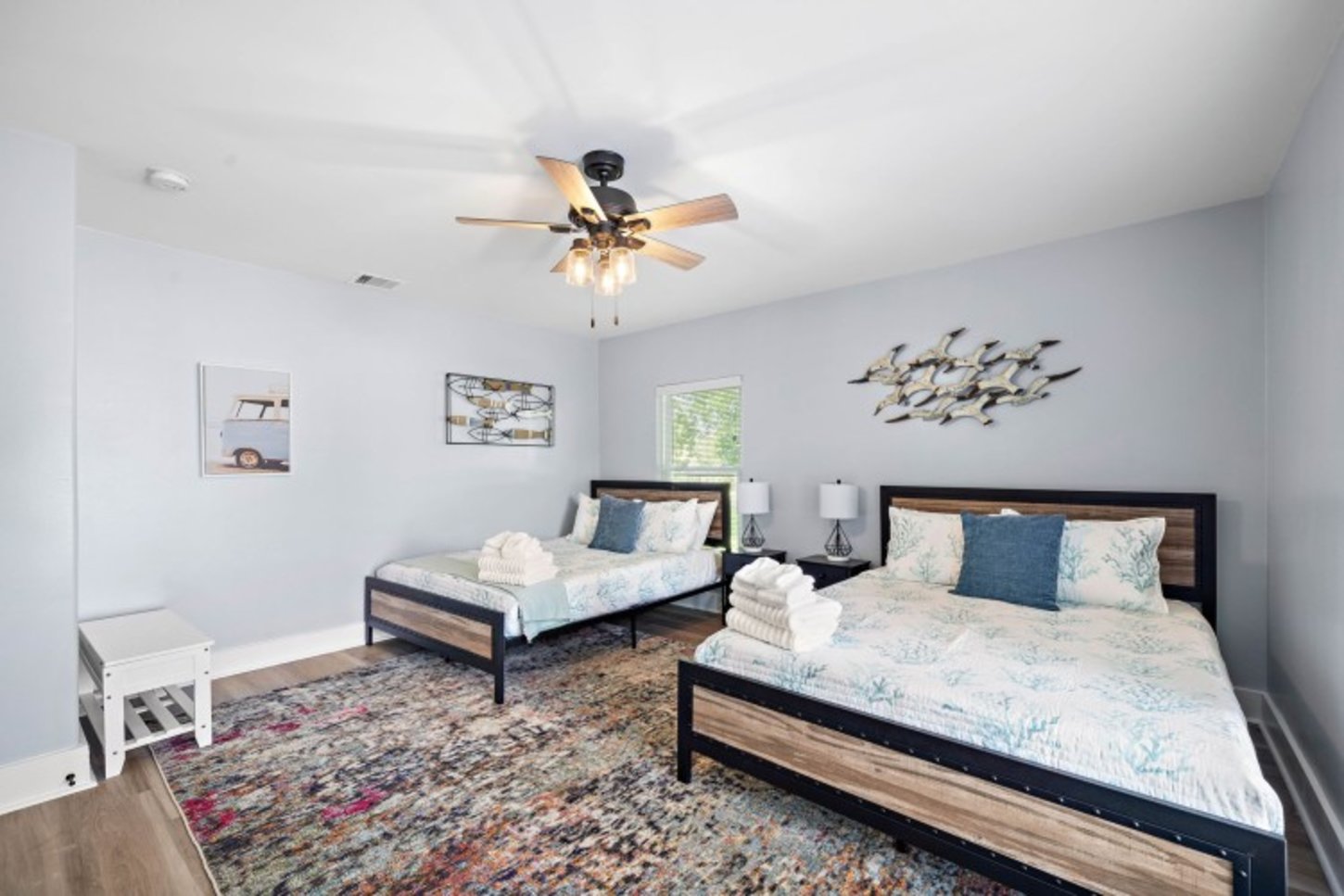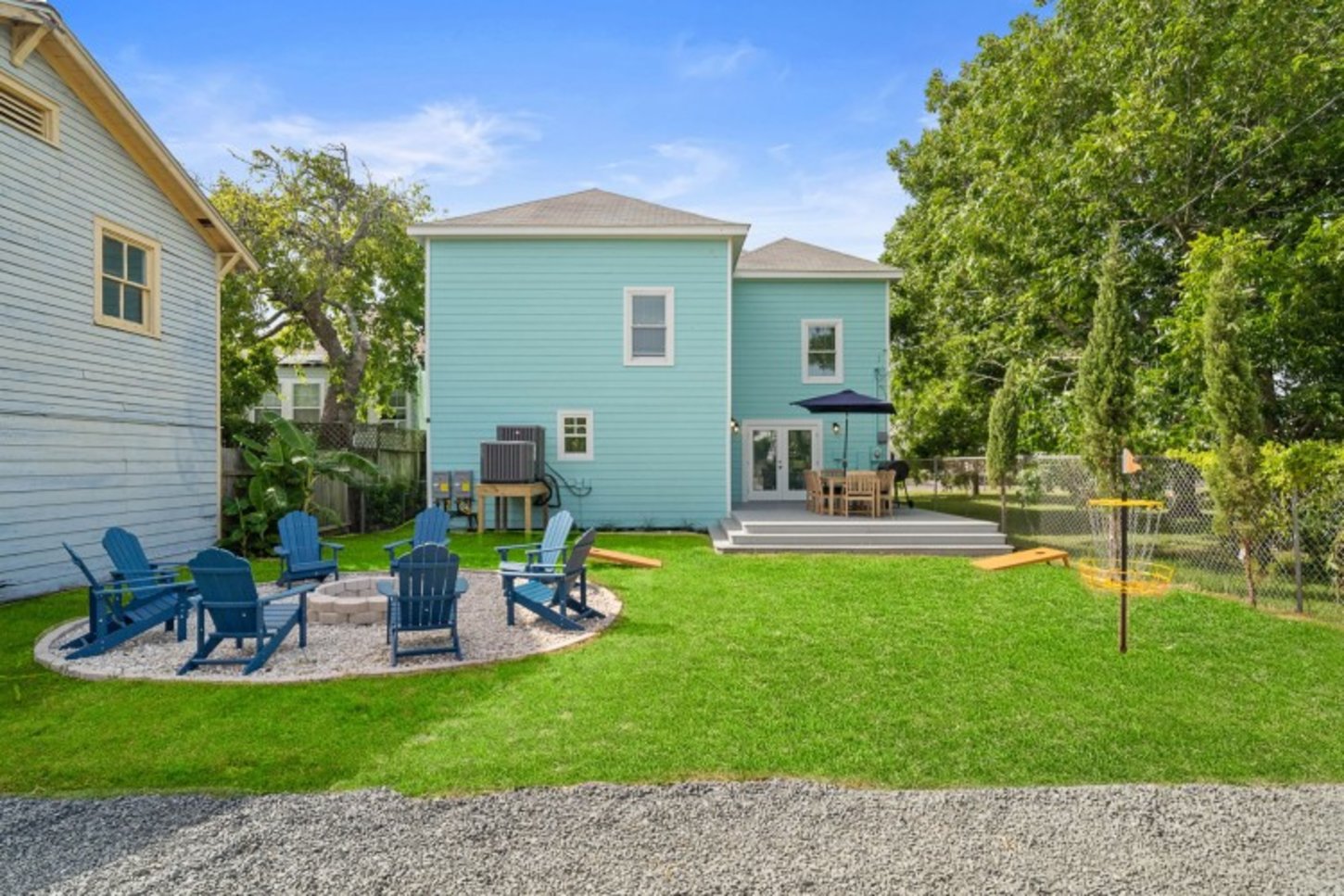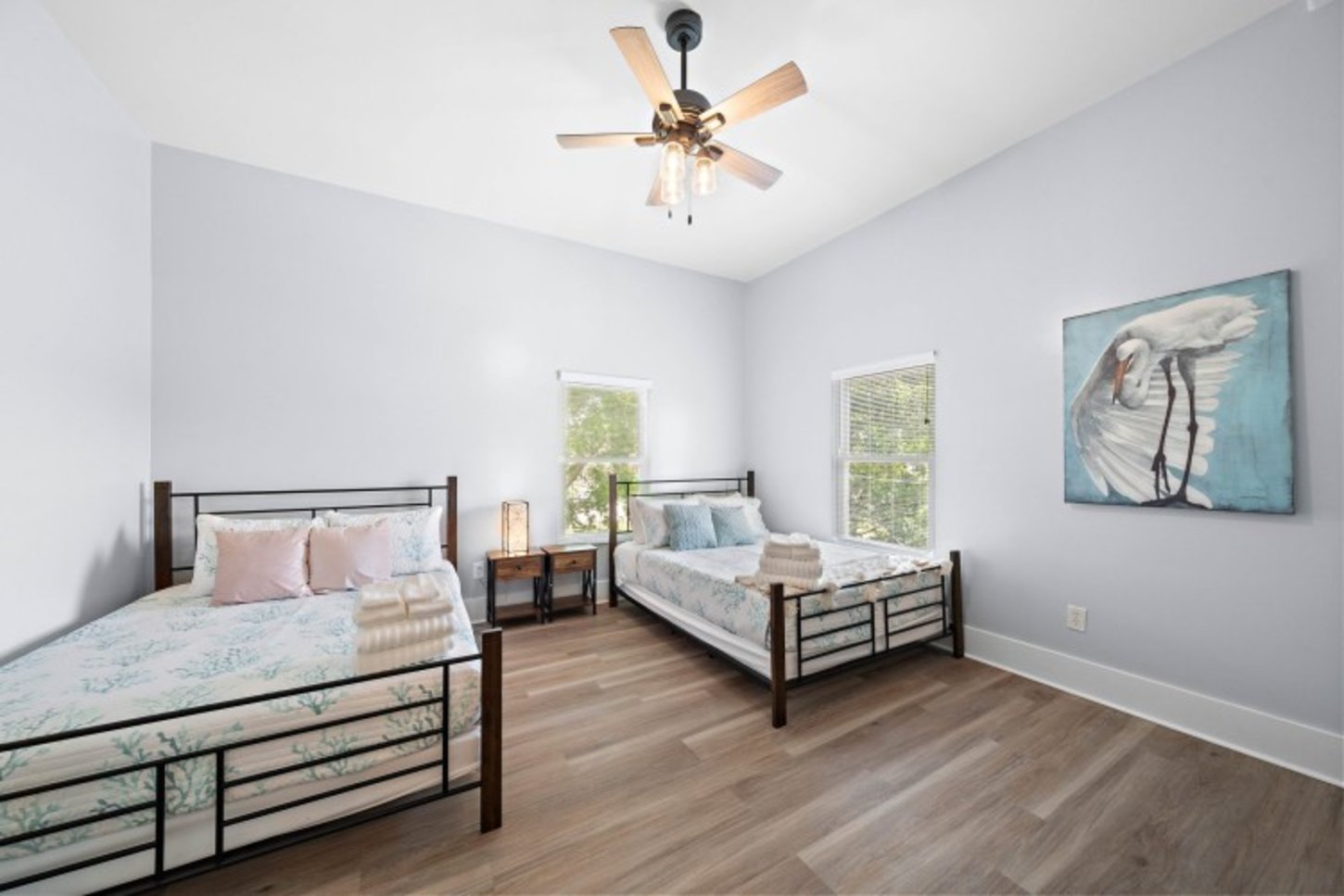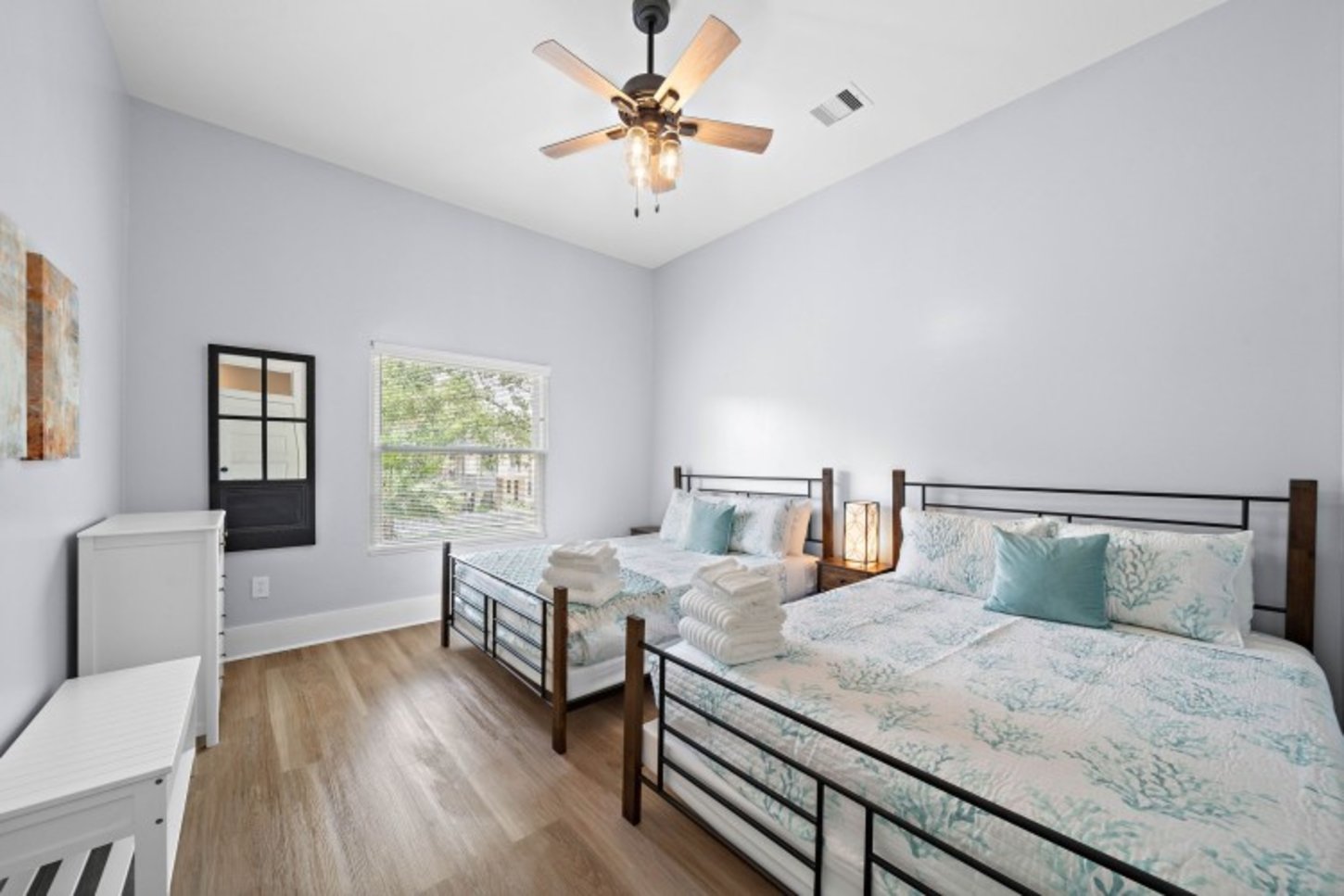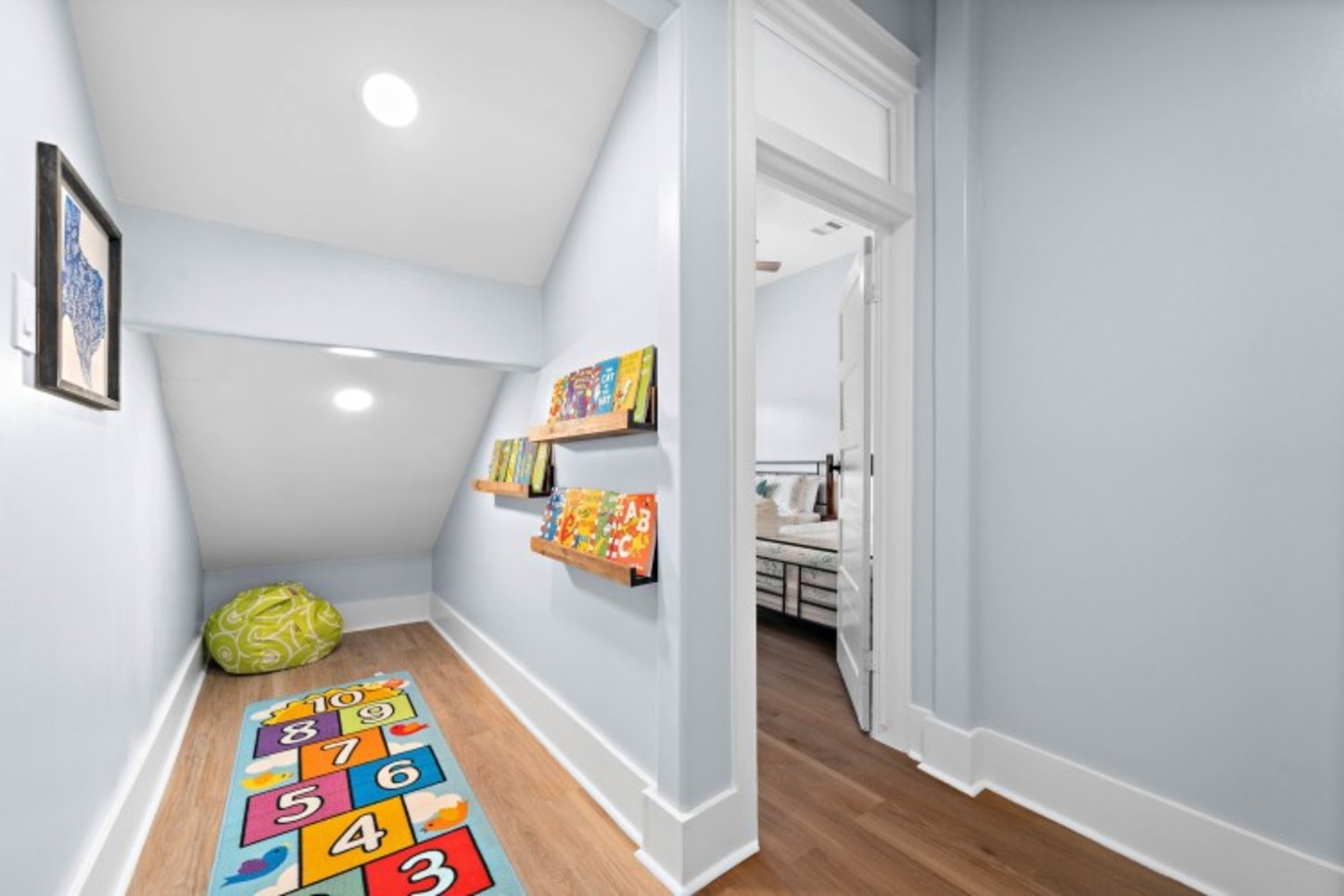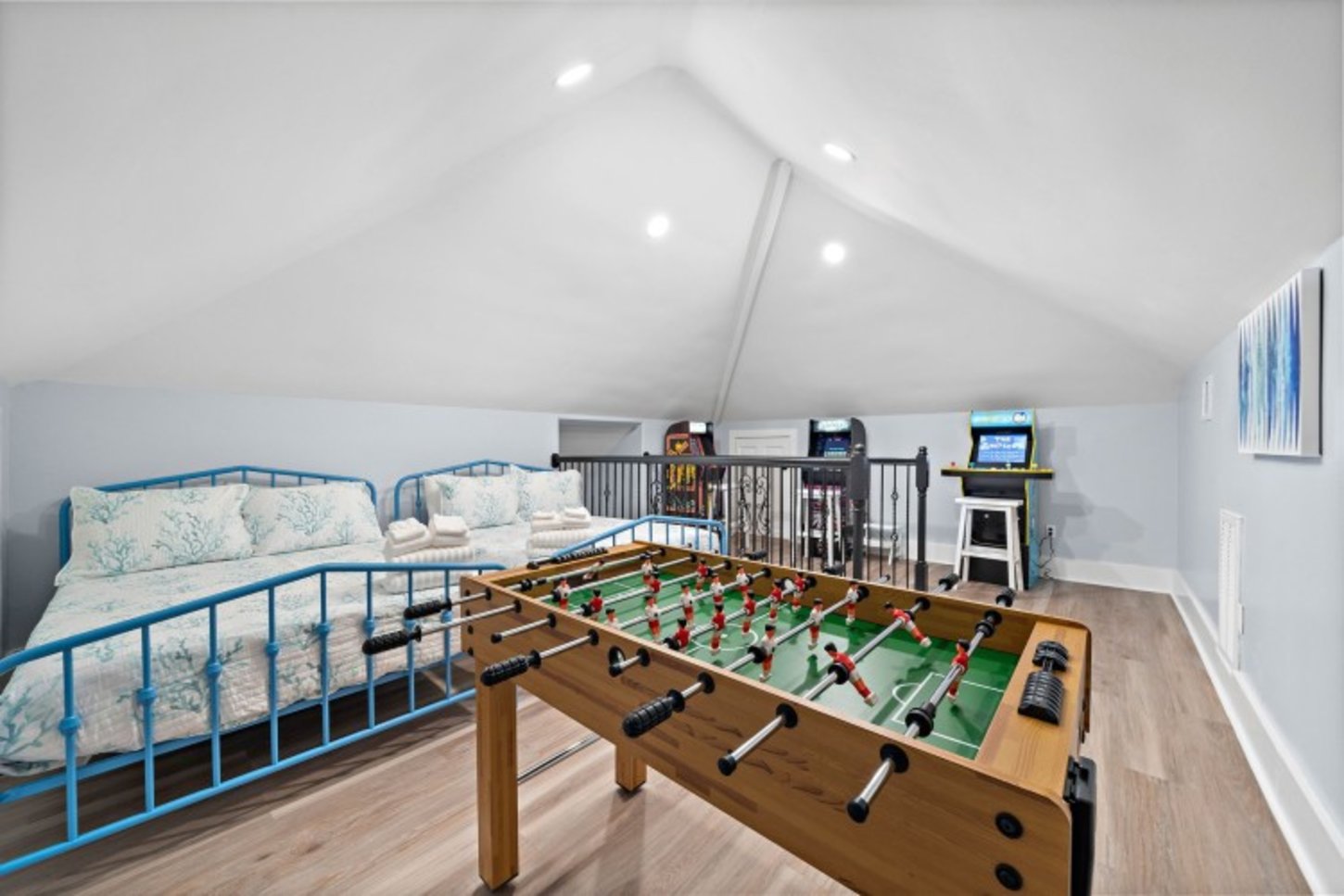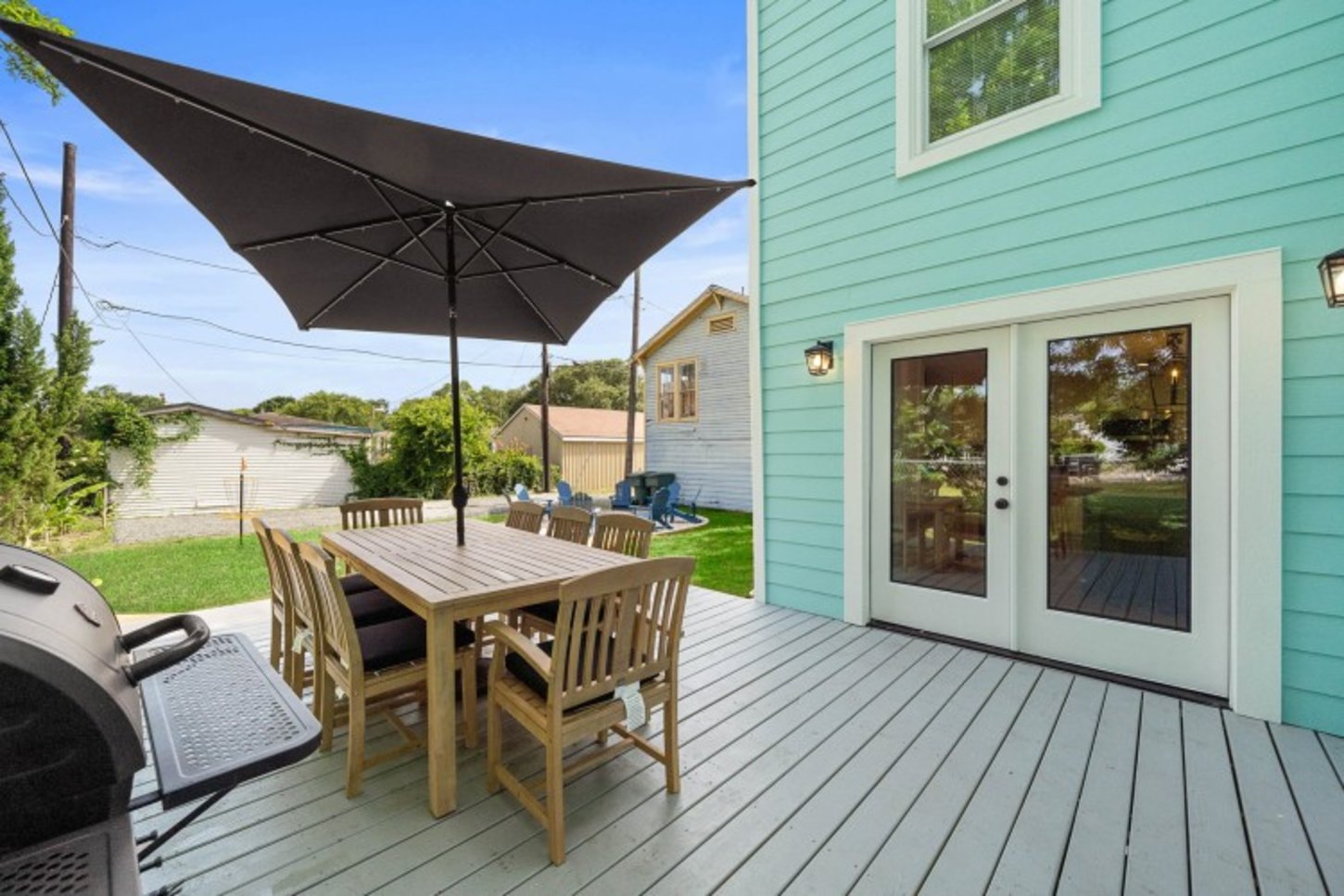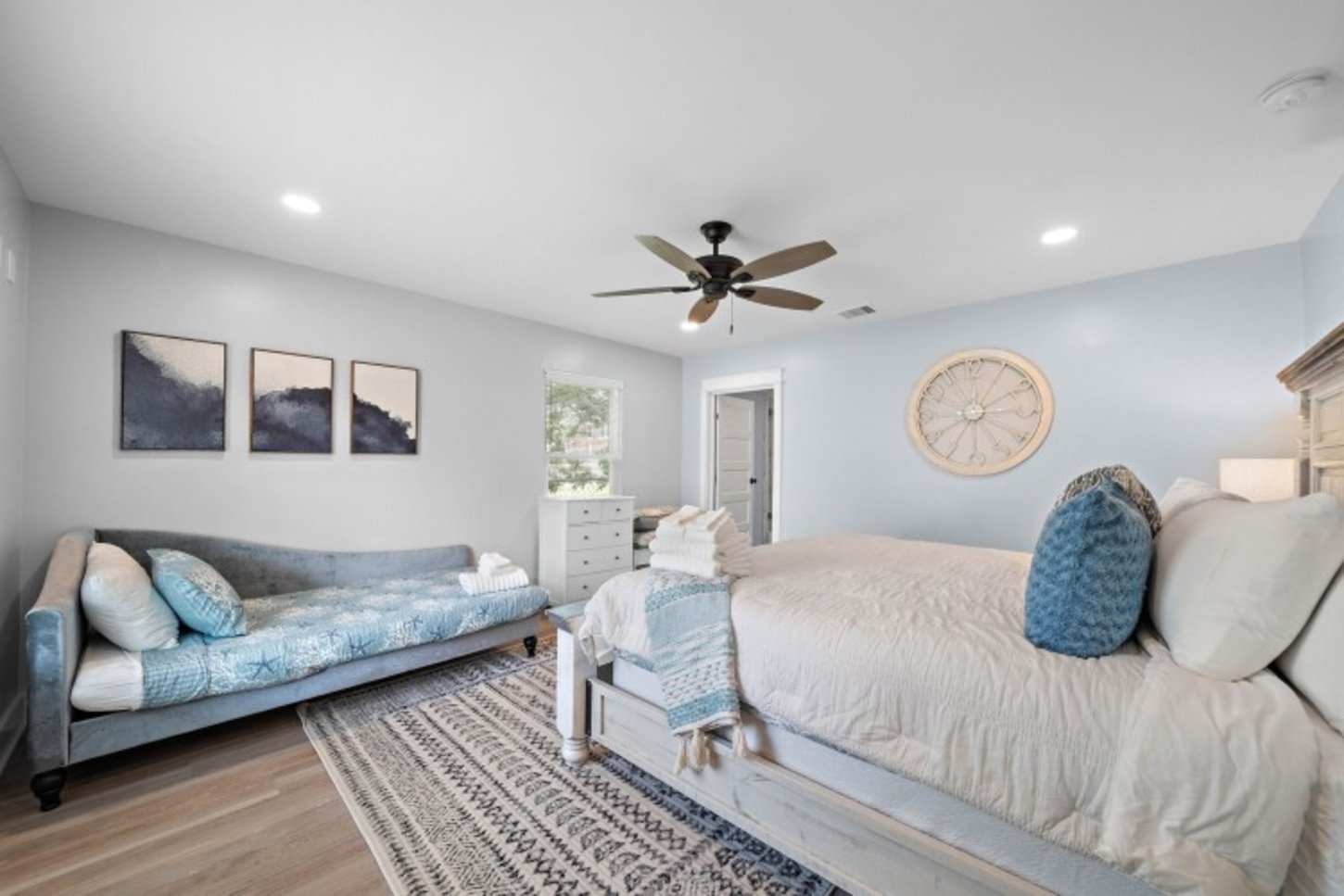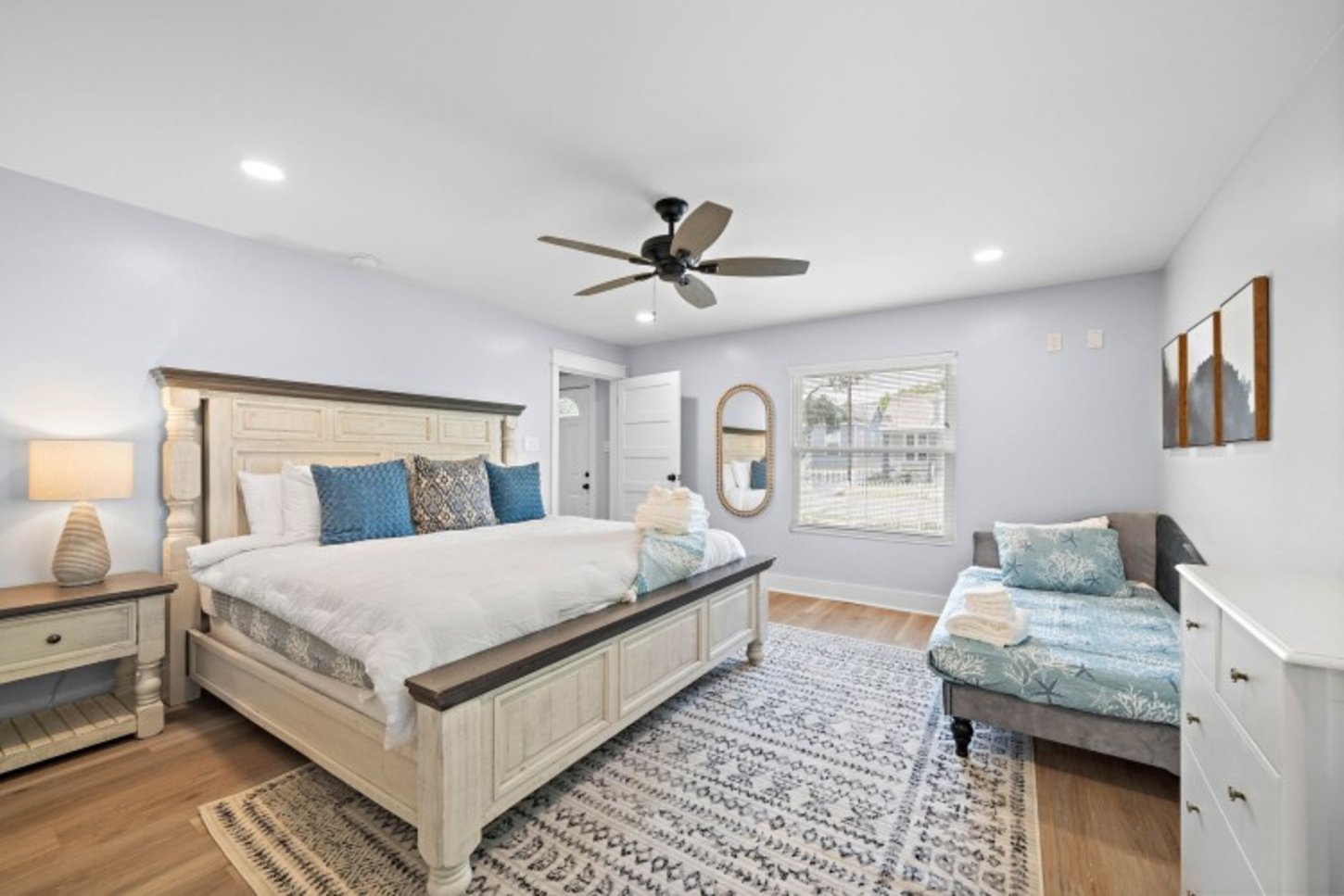 ---
---
Description
Heart of it All by BeachBox is a great opportunity to experience everything Galveston has to offer. Located at a central location on Galveston's east end, you are conveniently close to the Beach and Historic Downtown Strand District. After enjoying a day at the beach or shopping/dining, enjoy the large indoor spaces and cozy backyard for quality family time.Parking: We have parking for up to 3 vehicles on the street in front of the house and 2 in the alley behind the house. Contact the owner about oversized vehicles. Pet Policy: Up to 3 pets are welcome in our home with a $25 fee per pet. We ask that pets stay off all furniture, are cleaned up after in the yard, and aren't left alone inside the home unless in a crate or kennel. Registrati...
Read More
---
---
Location Info
Conveniently close to the Beach and Historic Downtown Strand District.
---
Rates
Nightly rates range from $99.00 to $199.00
---
---
Reviews
---
- 10/31/2022 -
"Big spacious home for a big family ! Might even get lost ☺️! The 3rd floor game room was a hit for the kids !"
- 10/23/2022 -
"this house was spacious, clean, and only a few minutes from everything. We look forward to booking again soon. no need to bring anything also everything needed is provided and the service was phenomenal."
- 10/12/2022 -
"This house is beautiful and very spacious. Great for a big family, young and old. "
- 10/03/2022 -
"The spacious house and back yard were very accommodating. The location was in the middle of everything. The response from StayBeachBox on our many inquiries and needs was super quick. We had a great time!"
Read More
(Based on 4 reviews)