Sleeps 23
4 Bedrooms
2 Bathrooms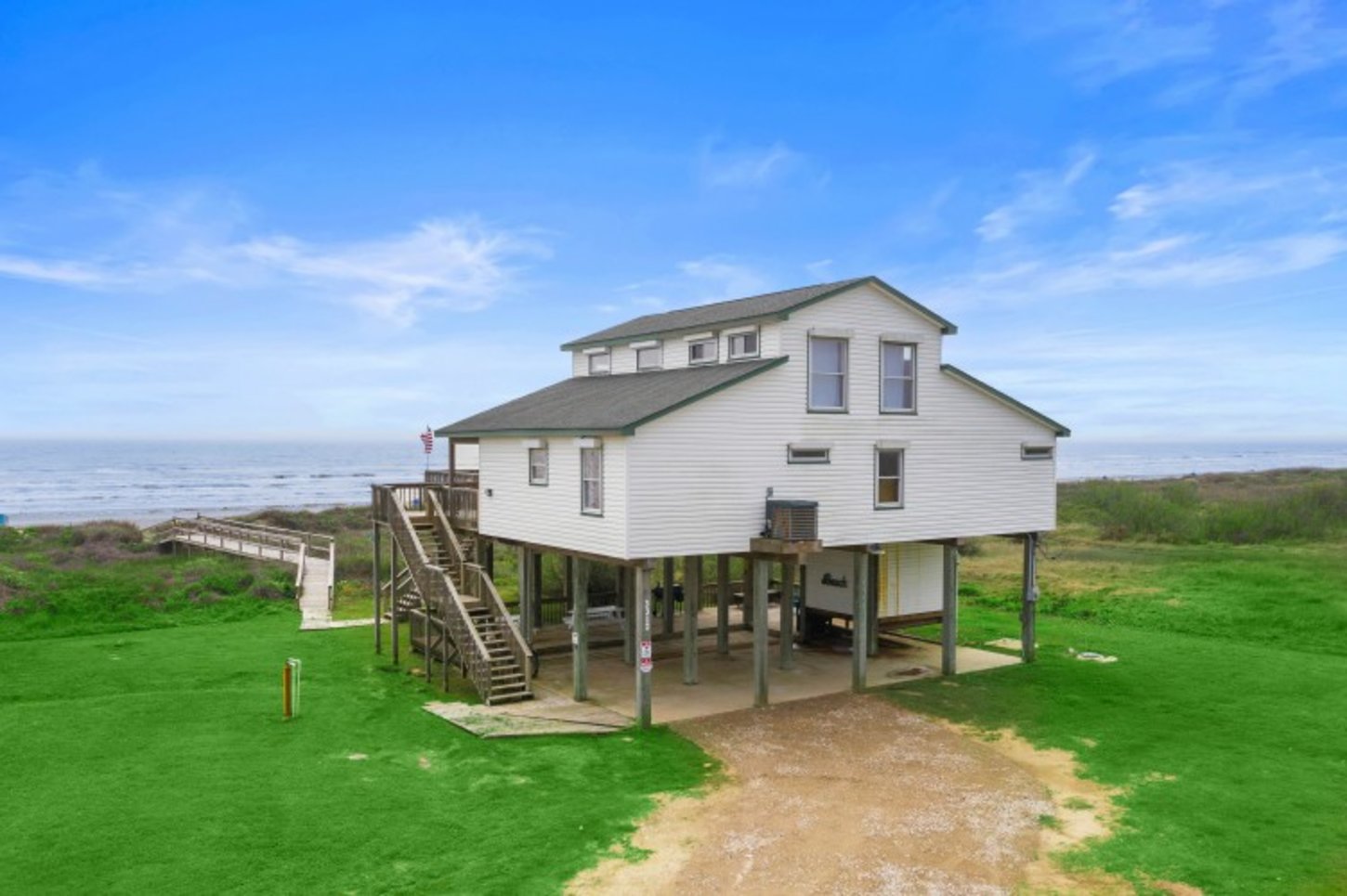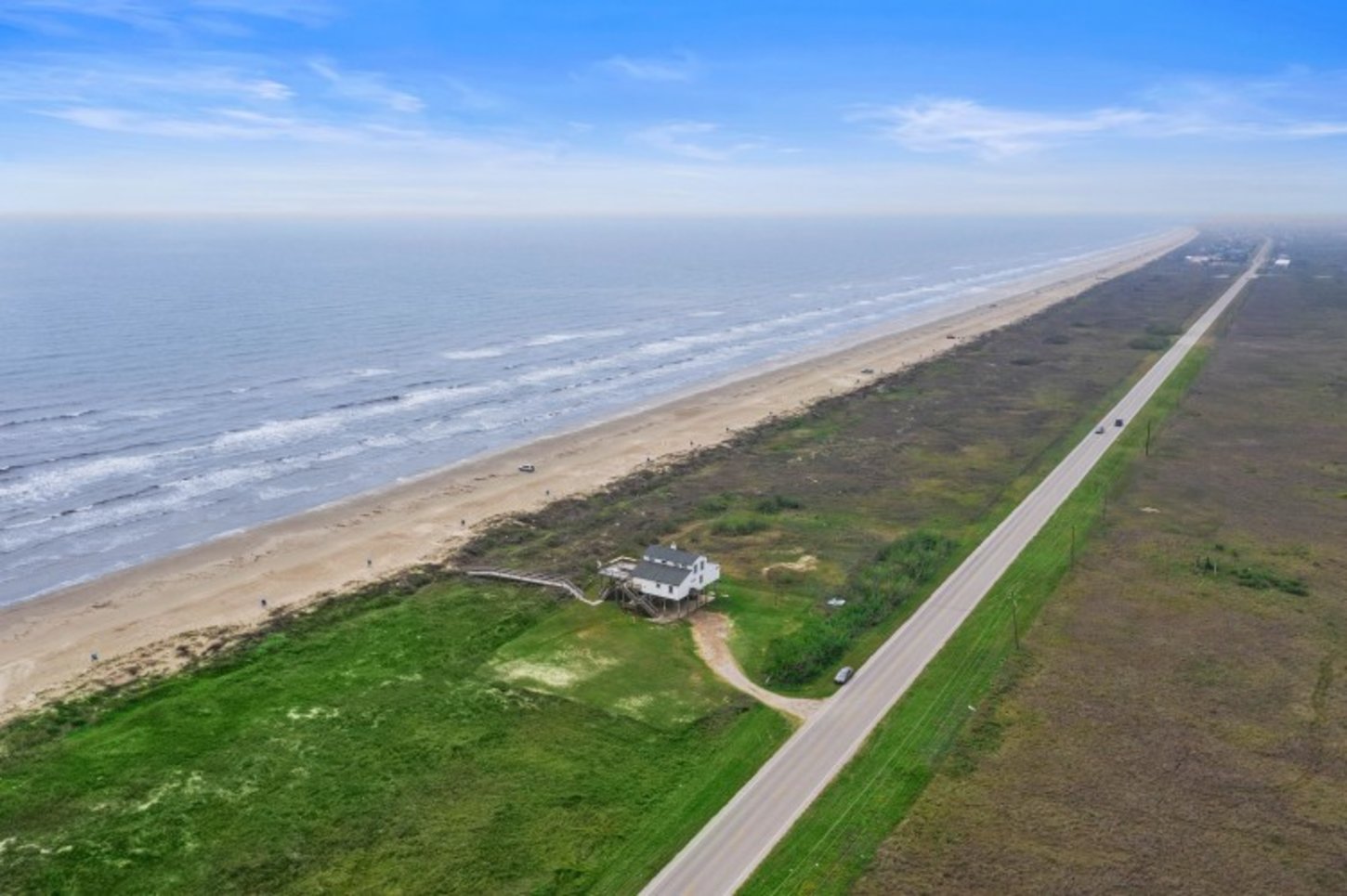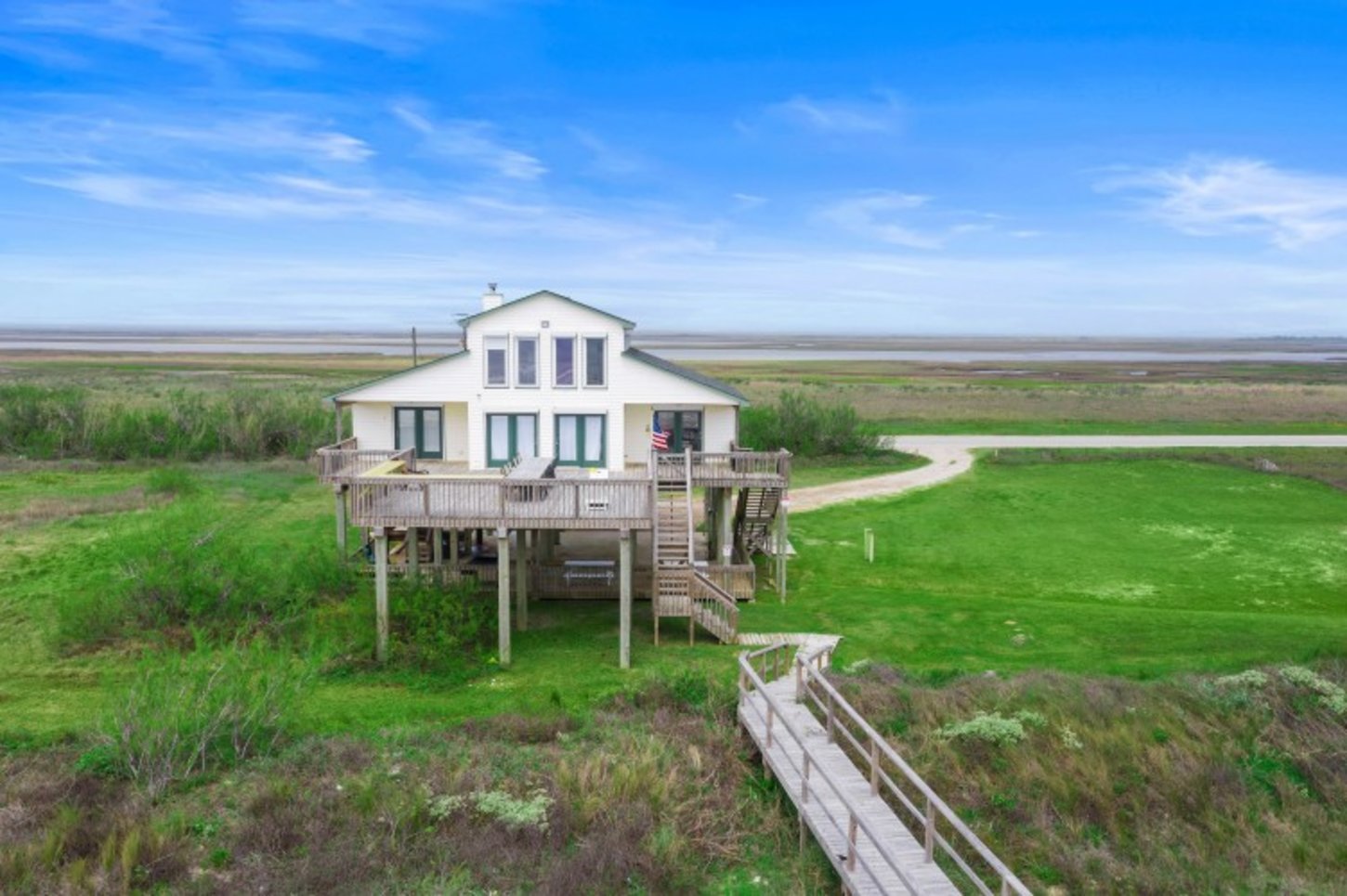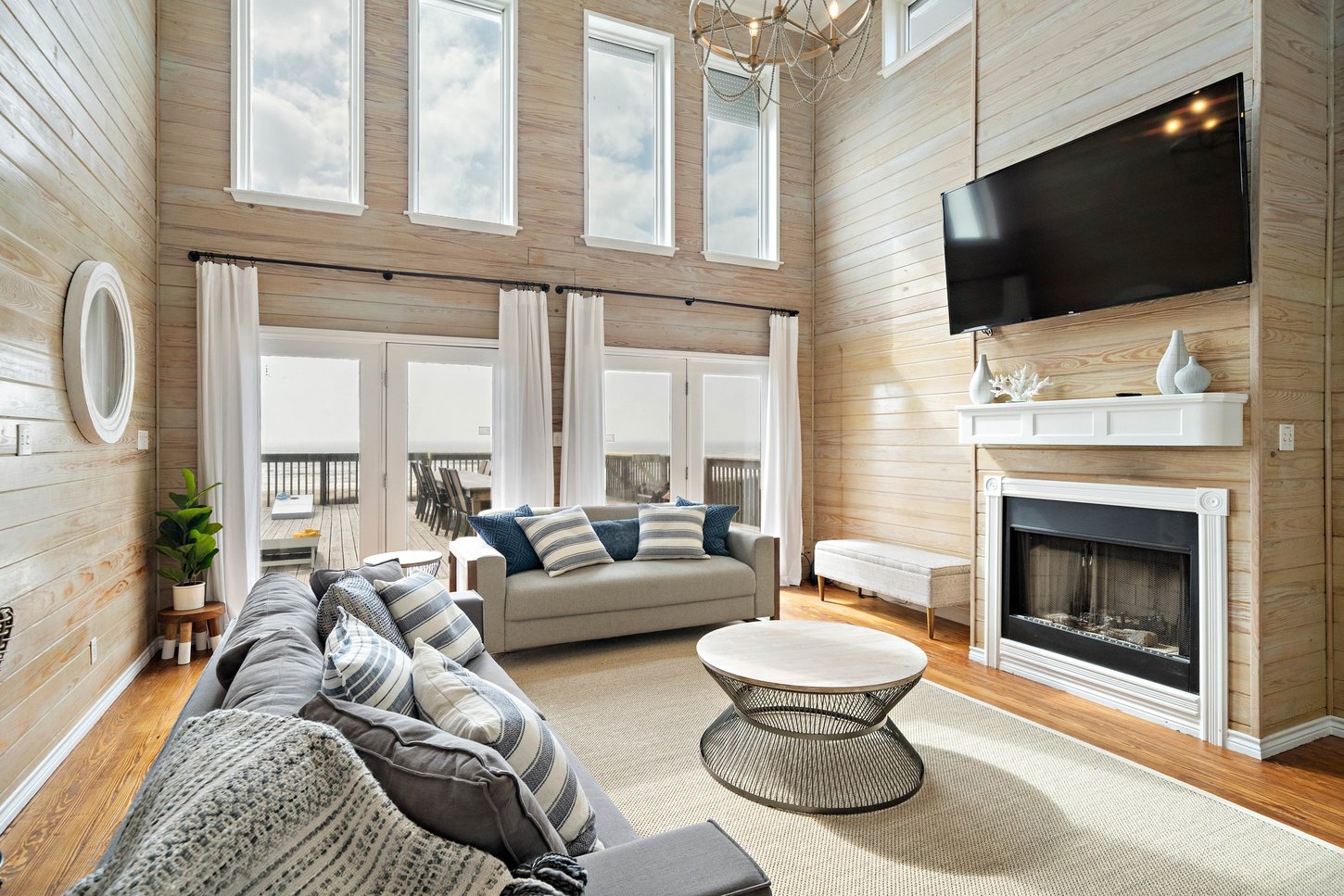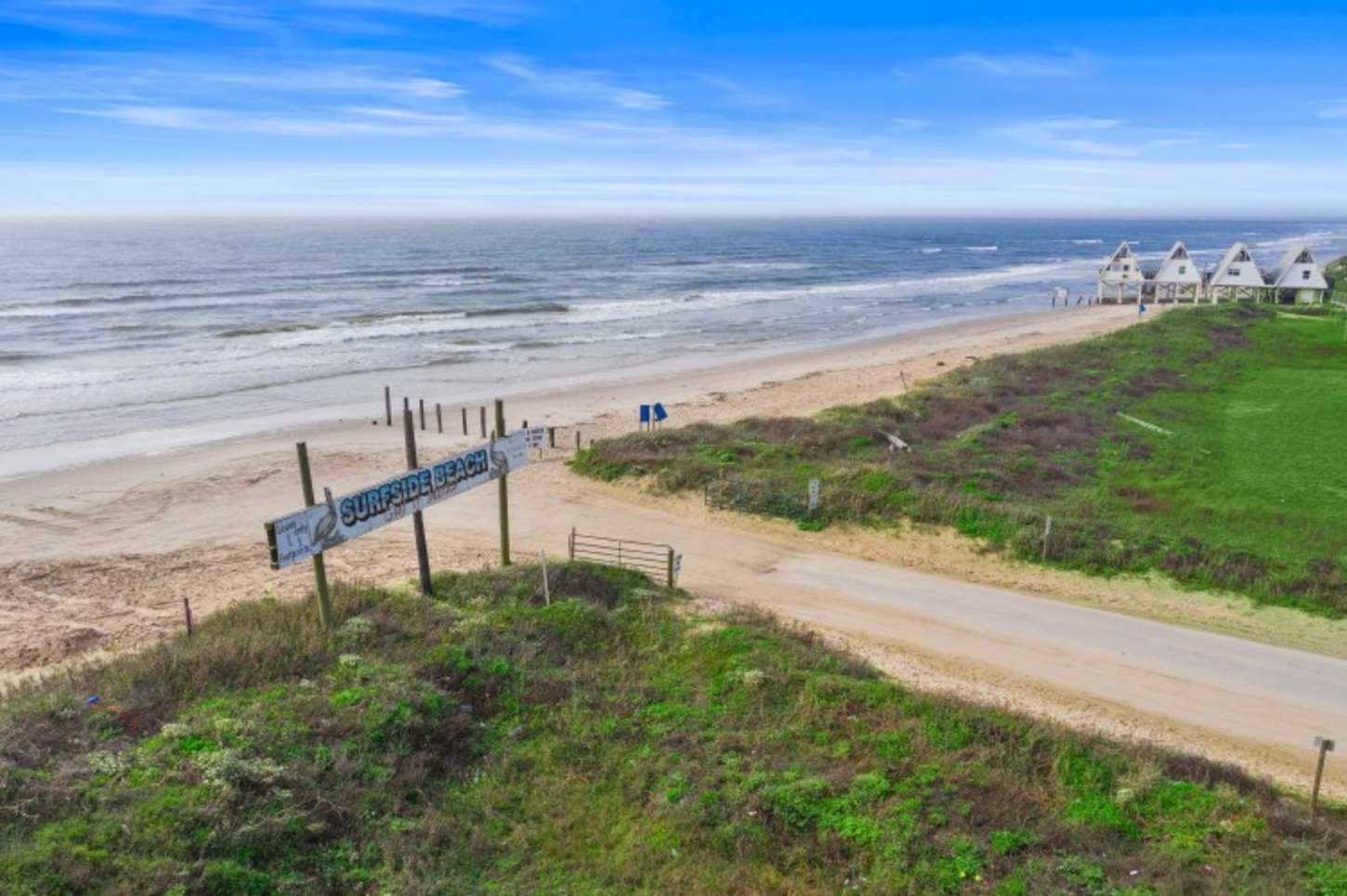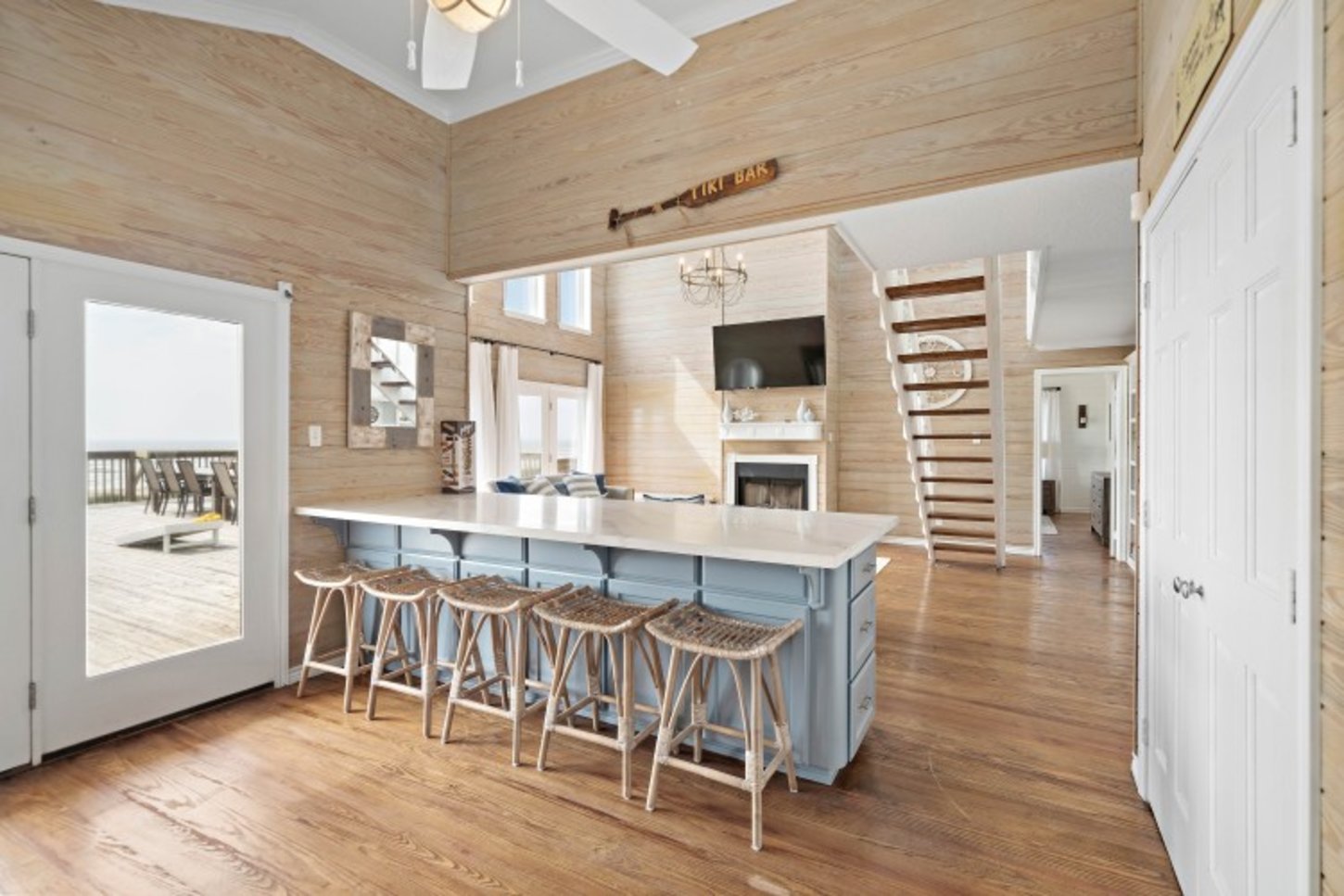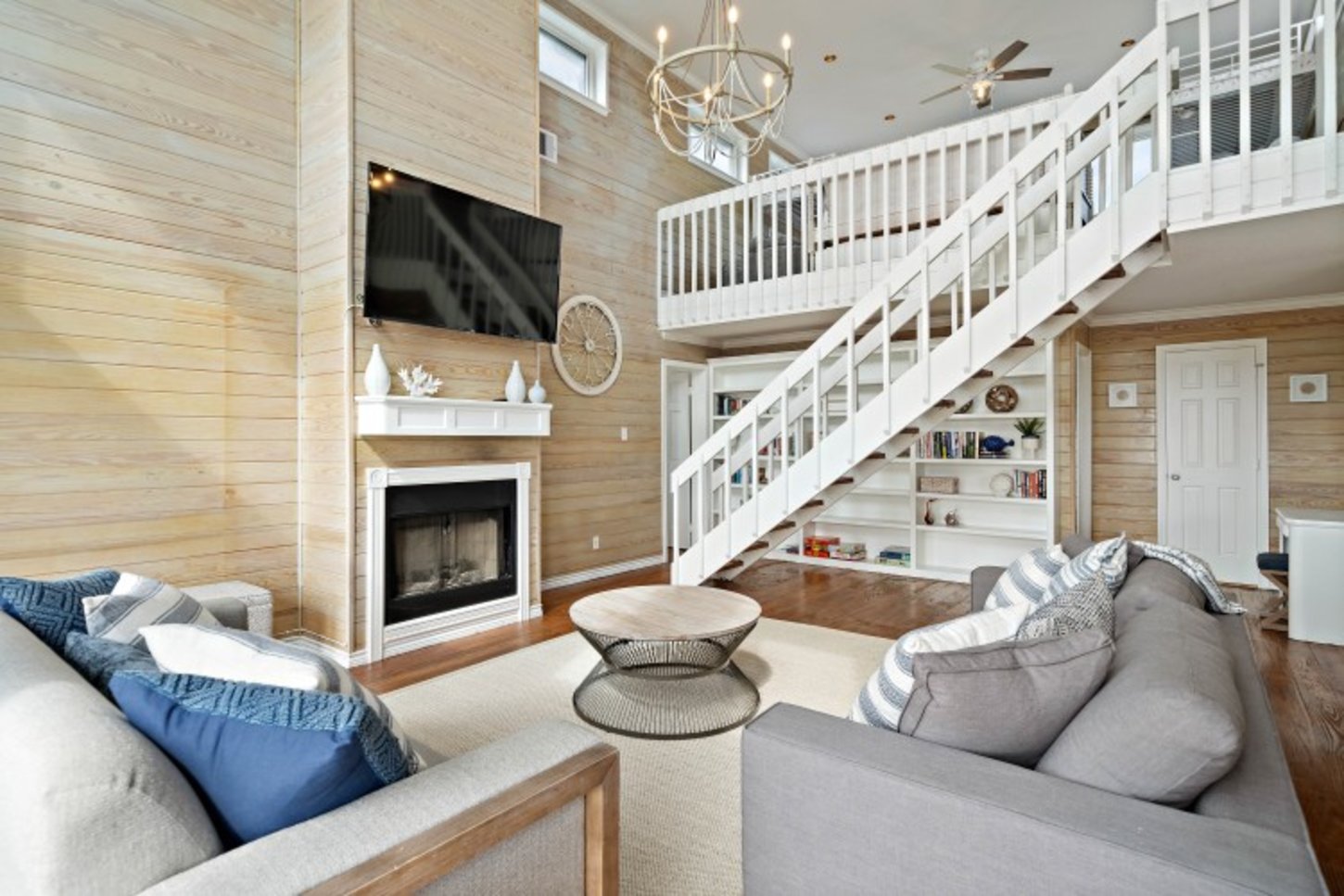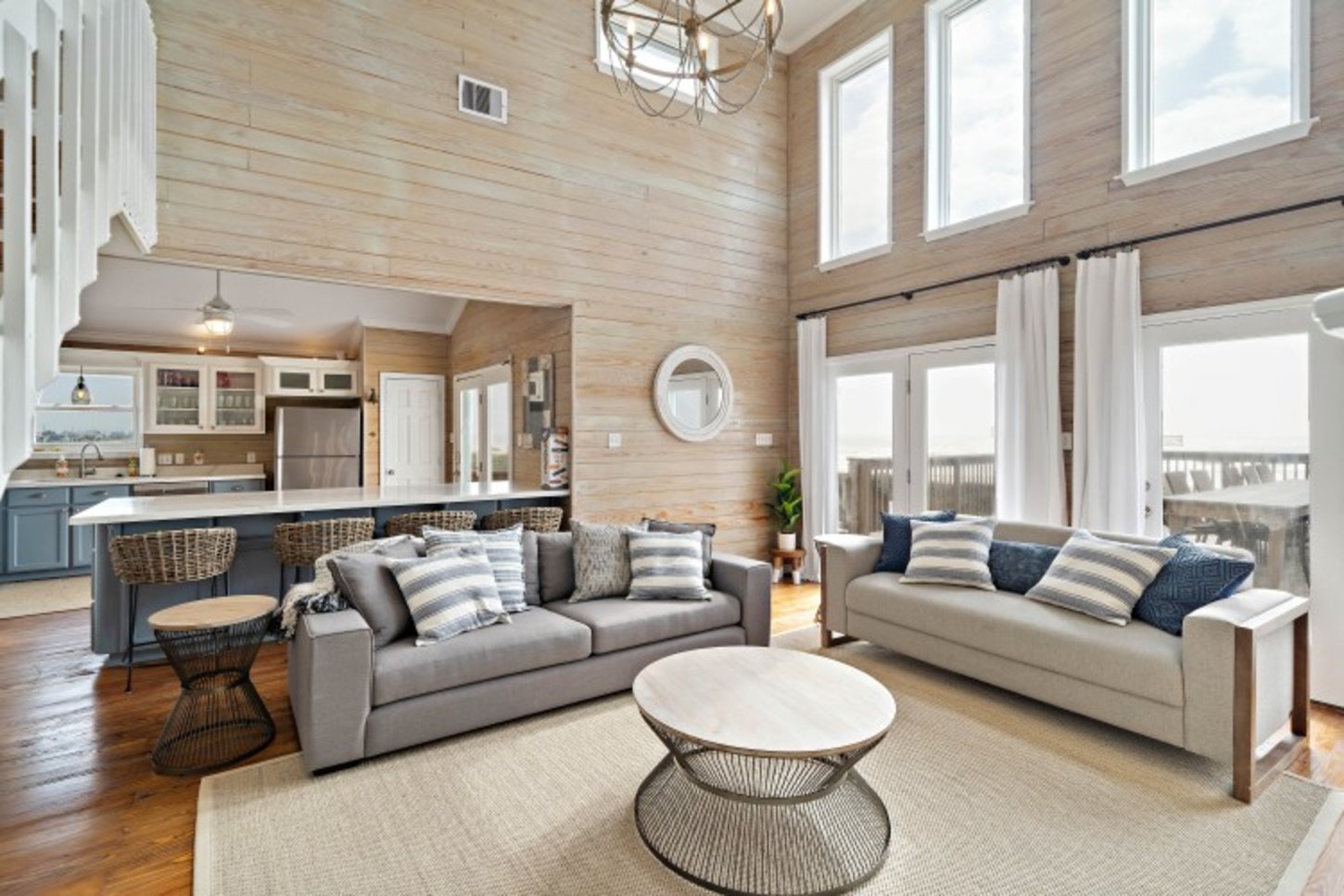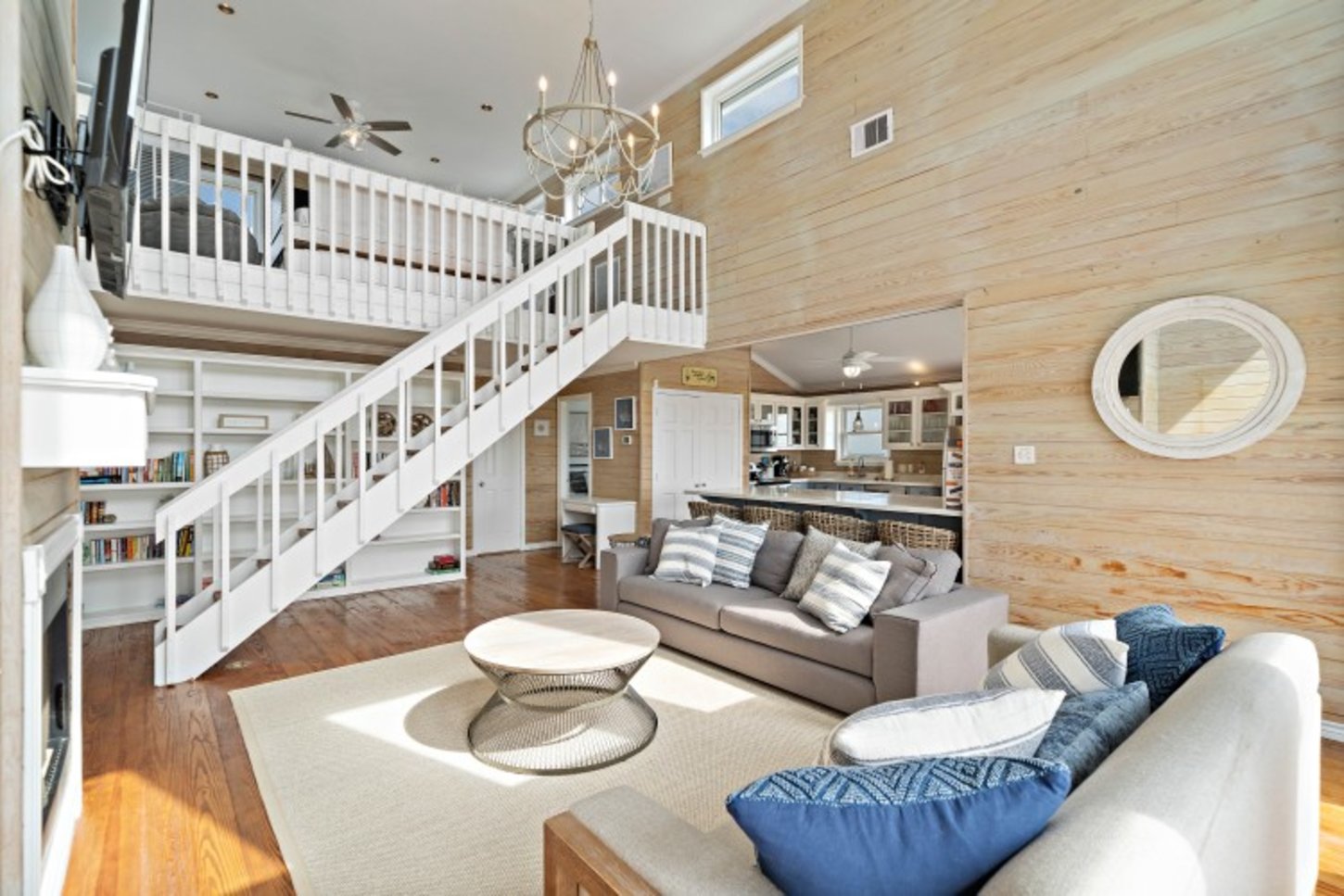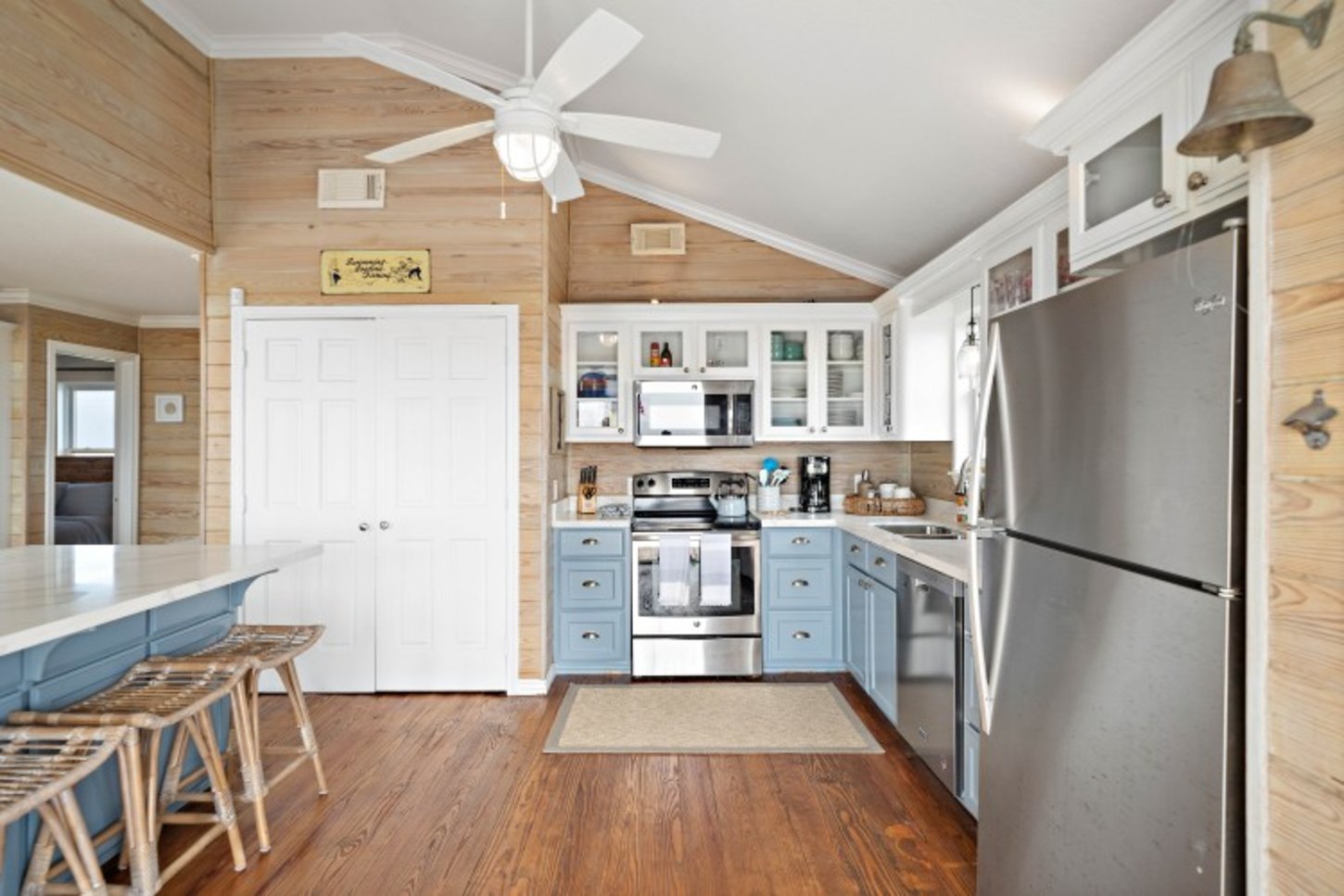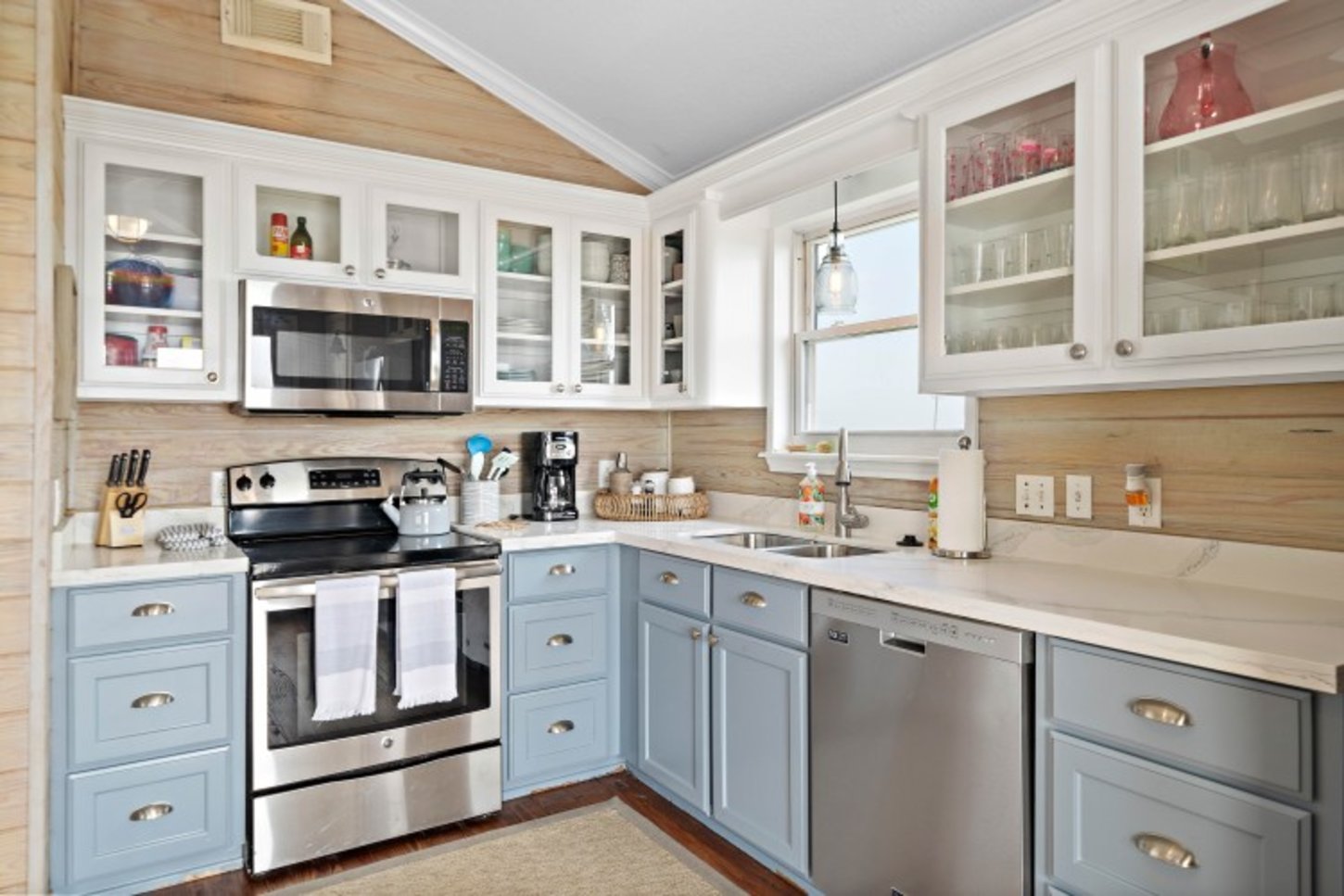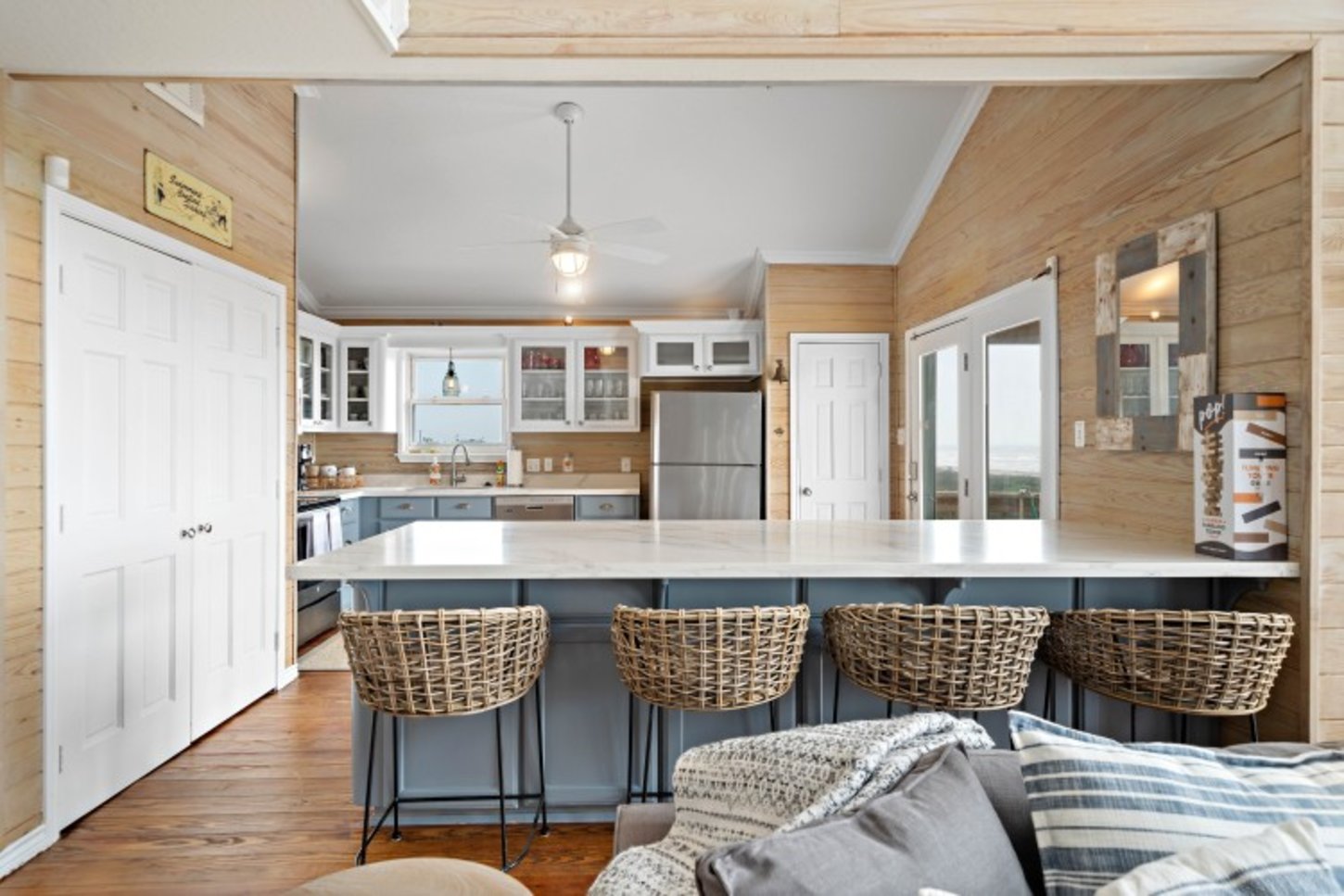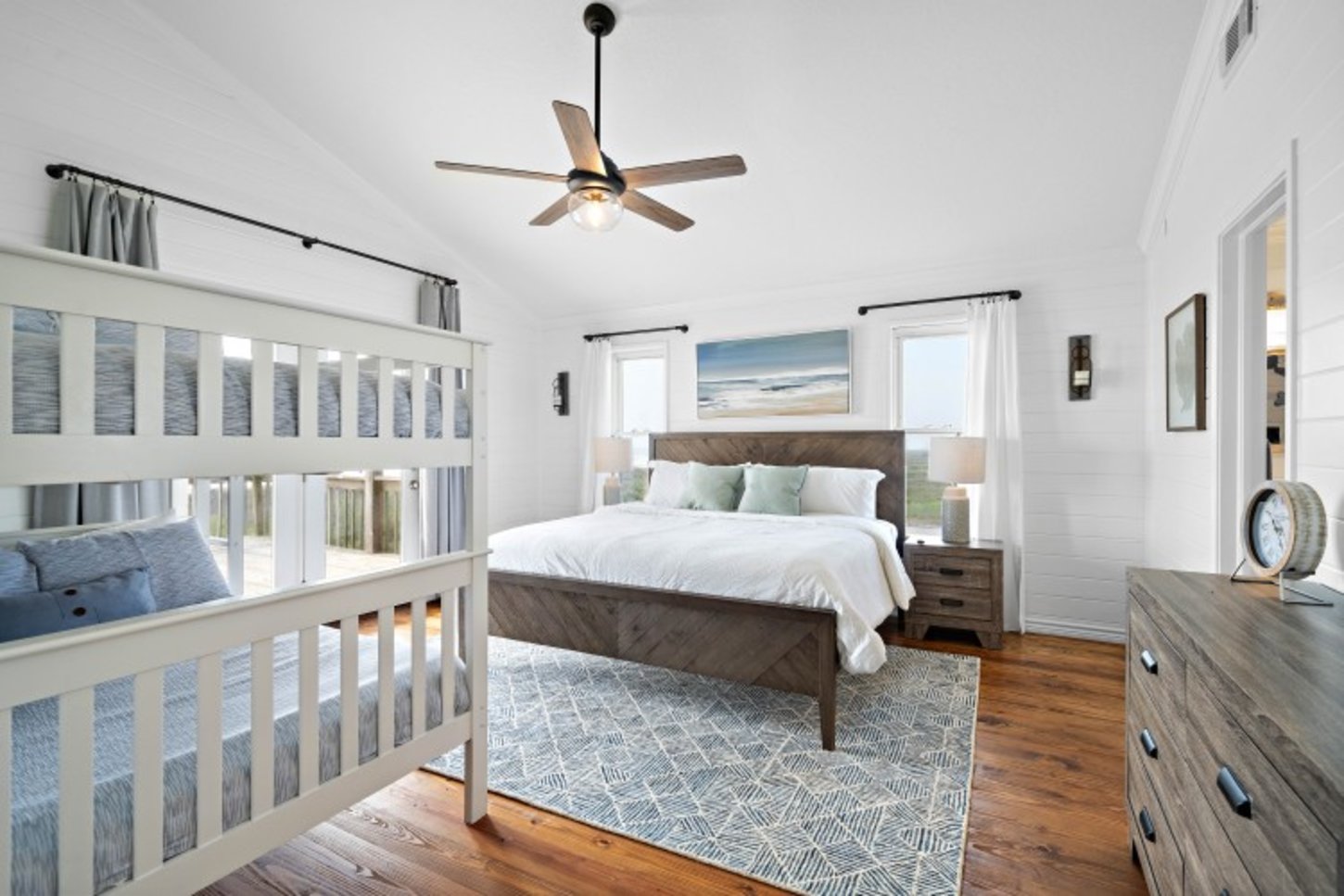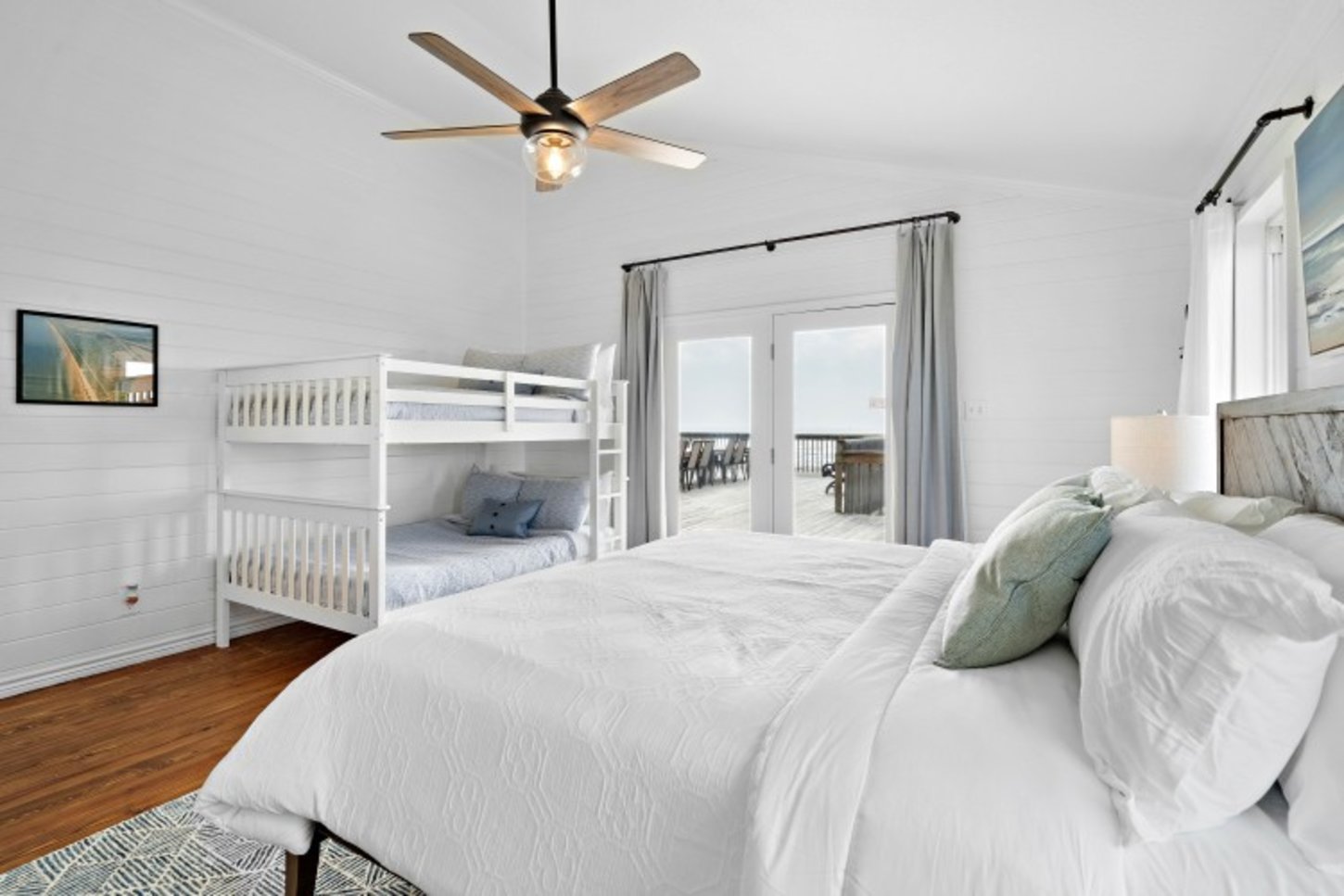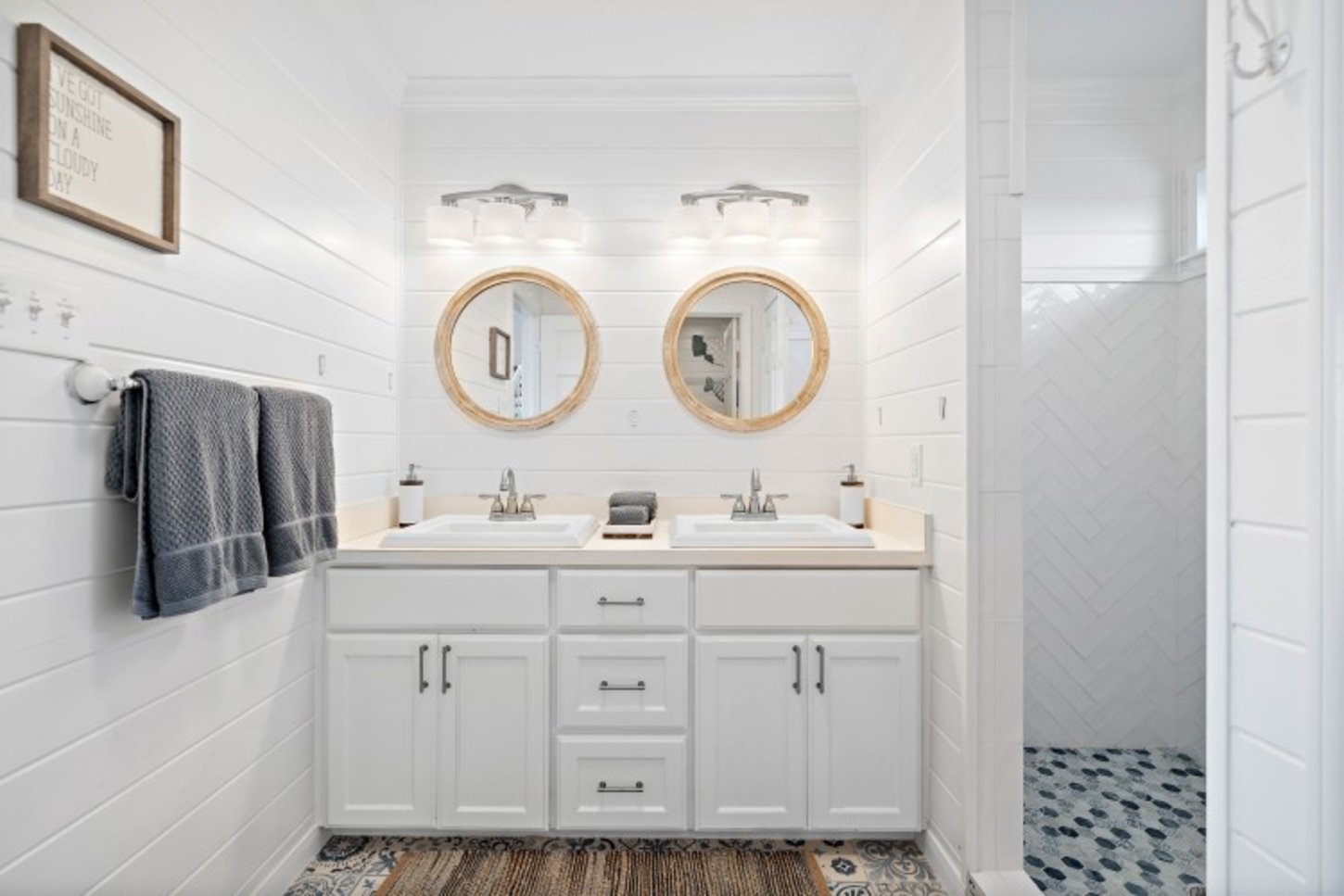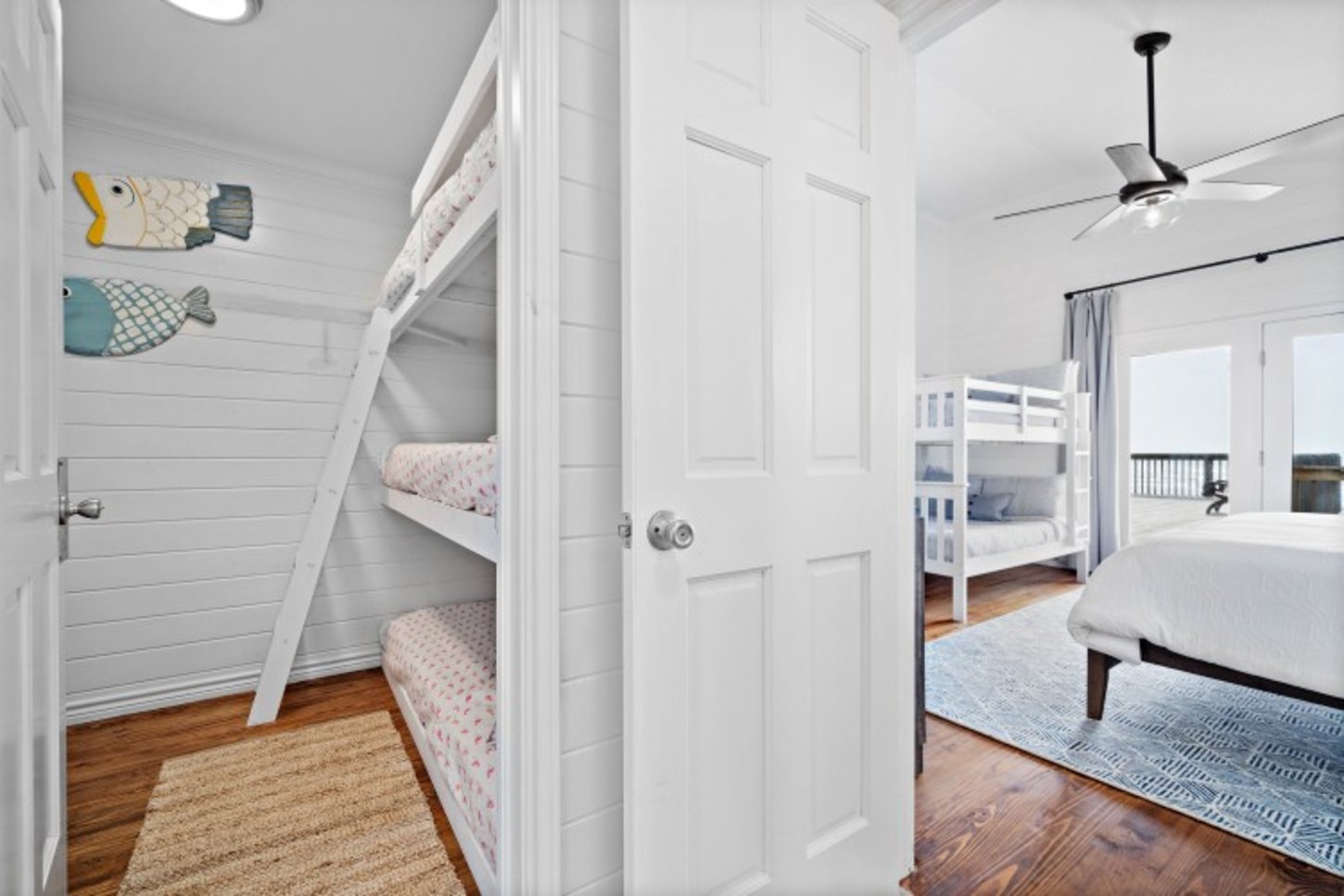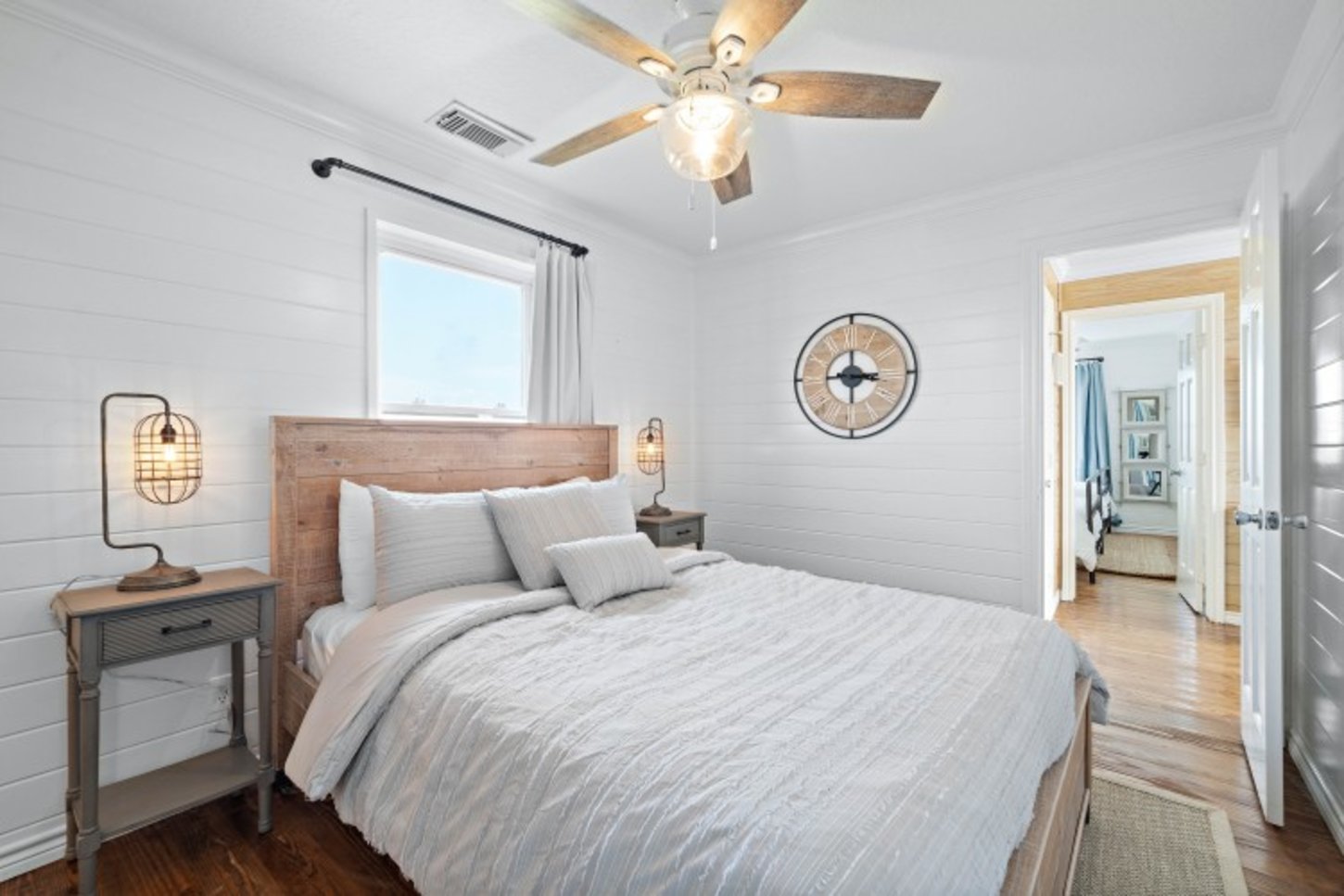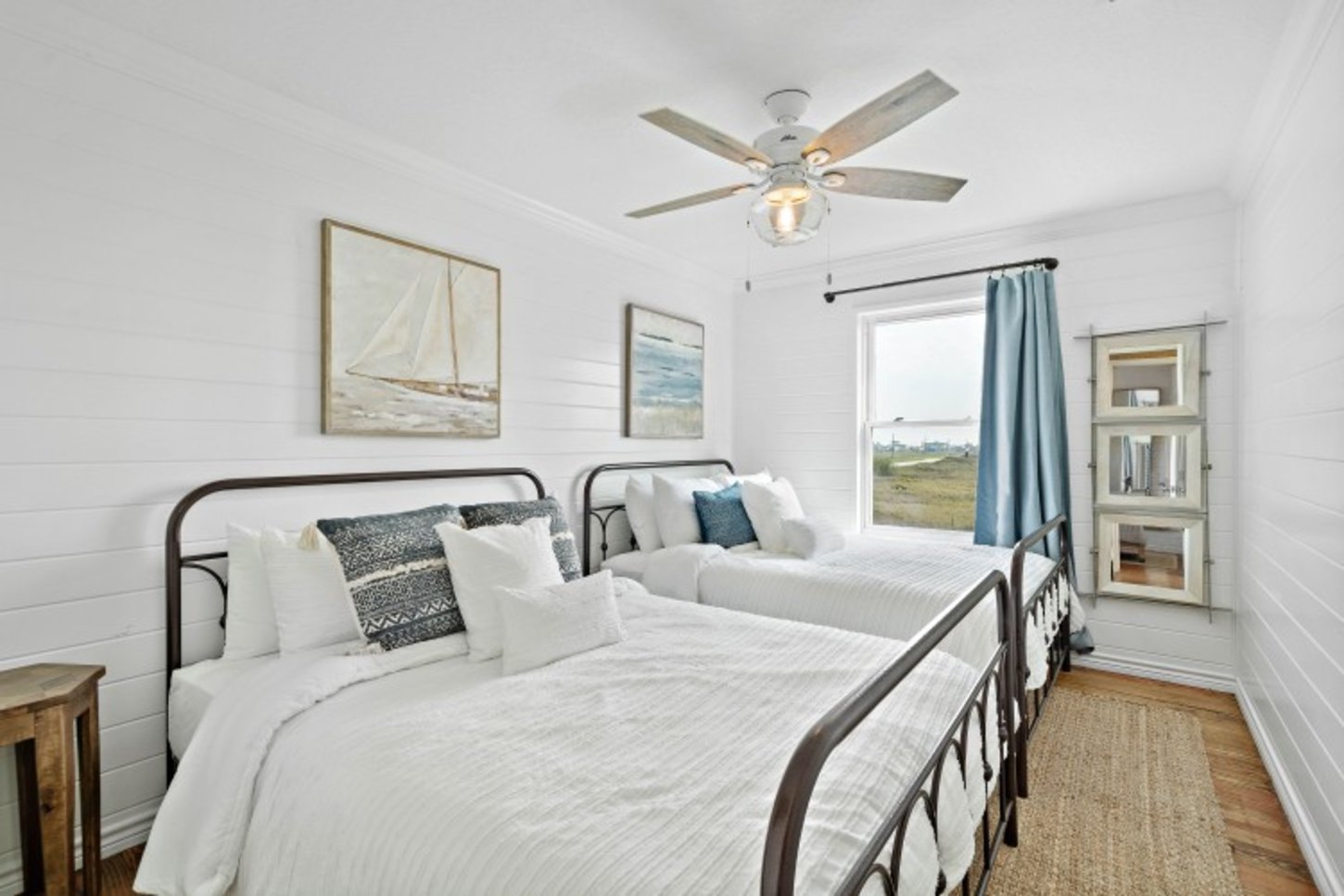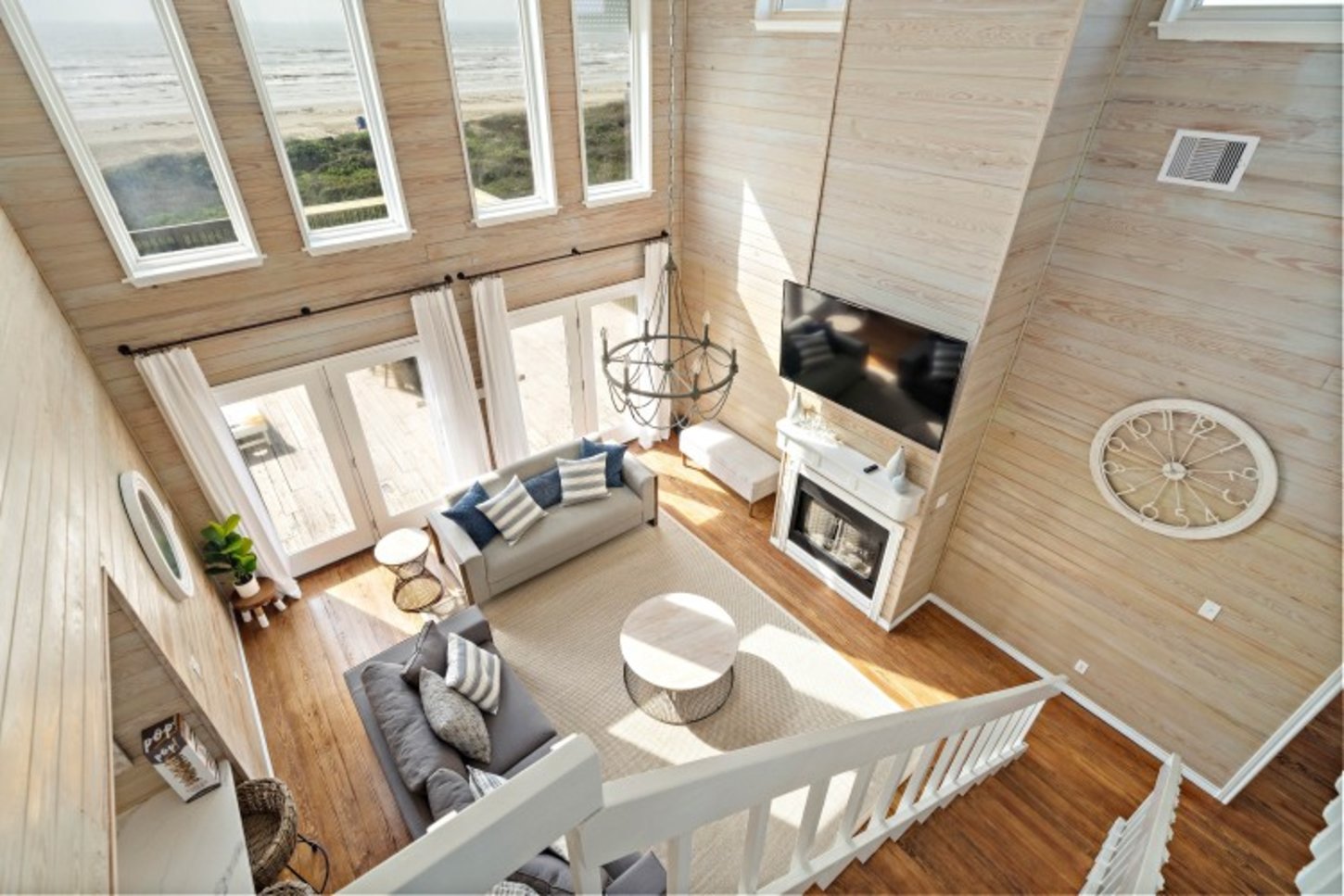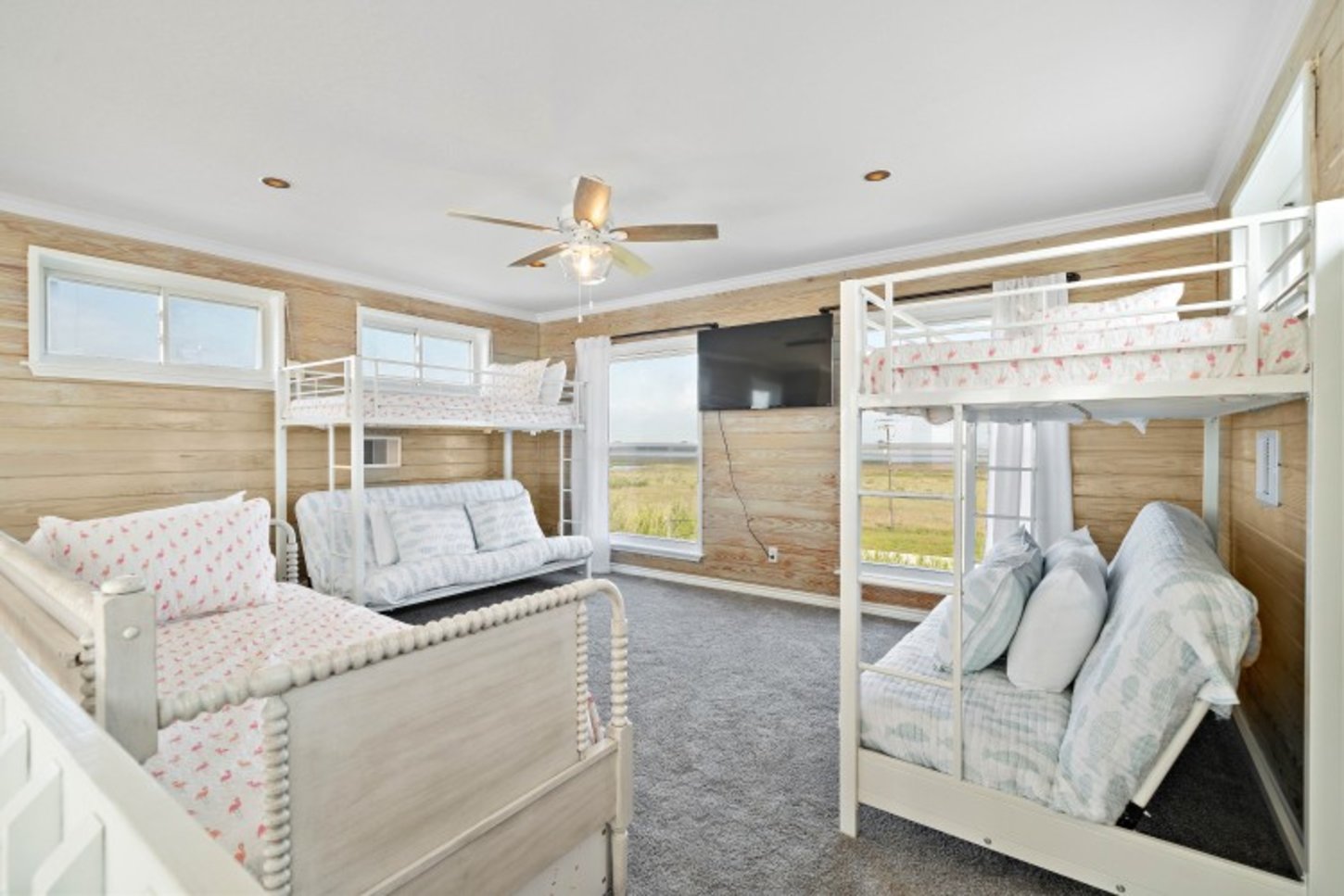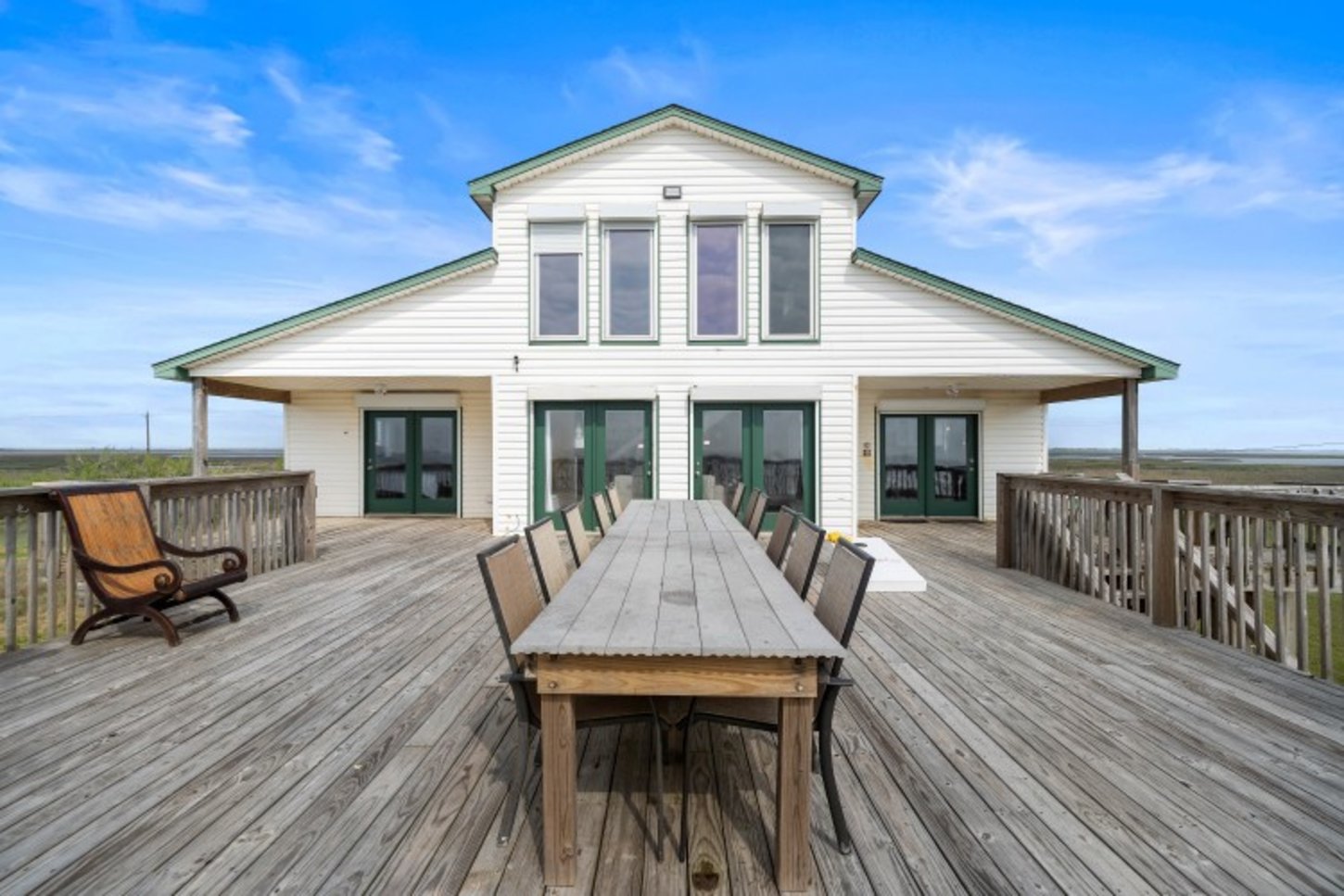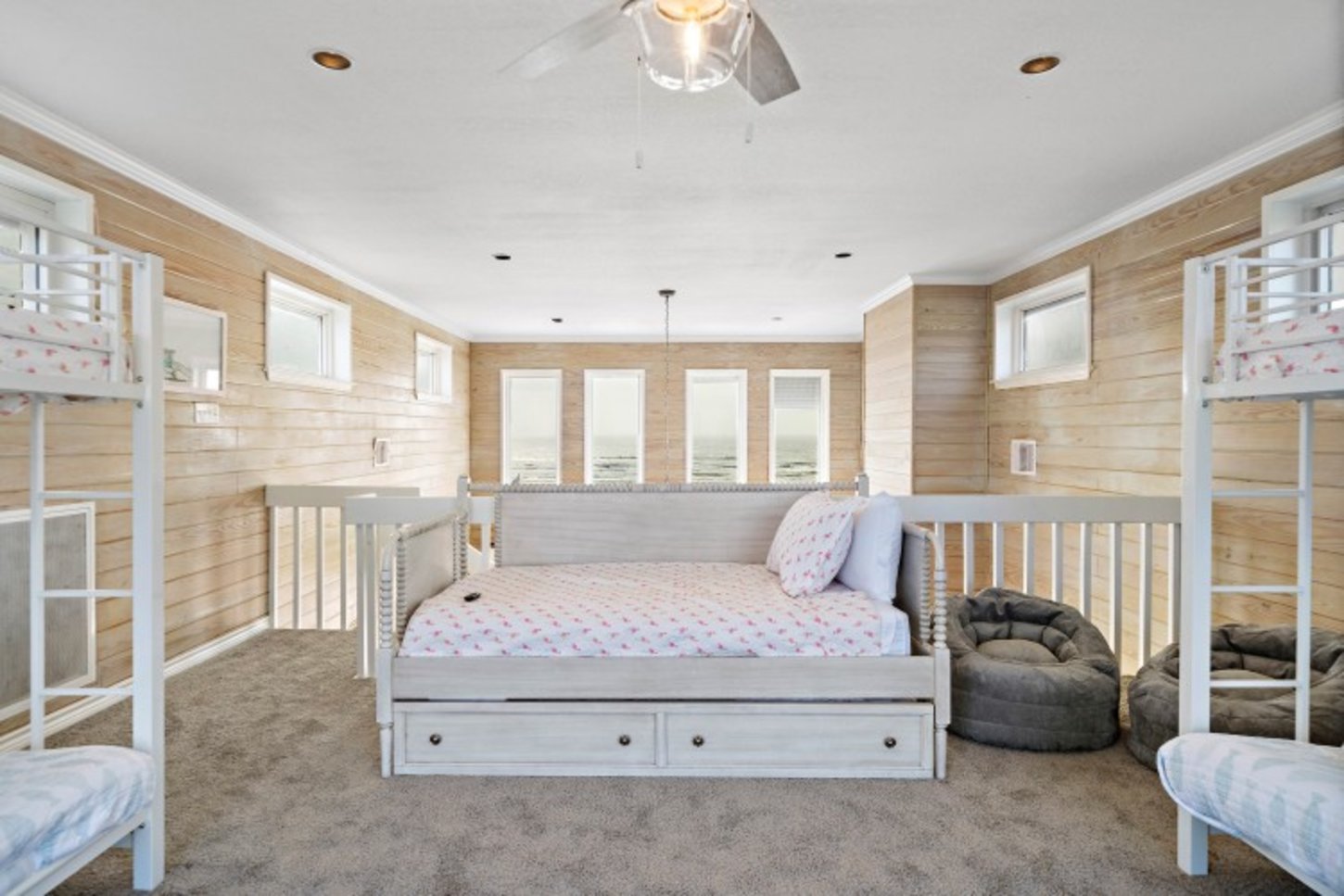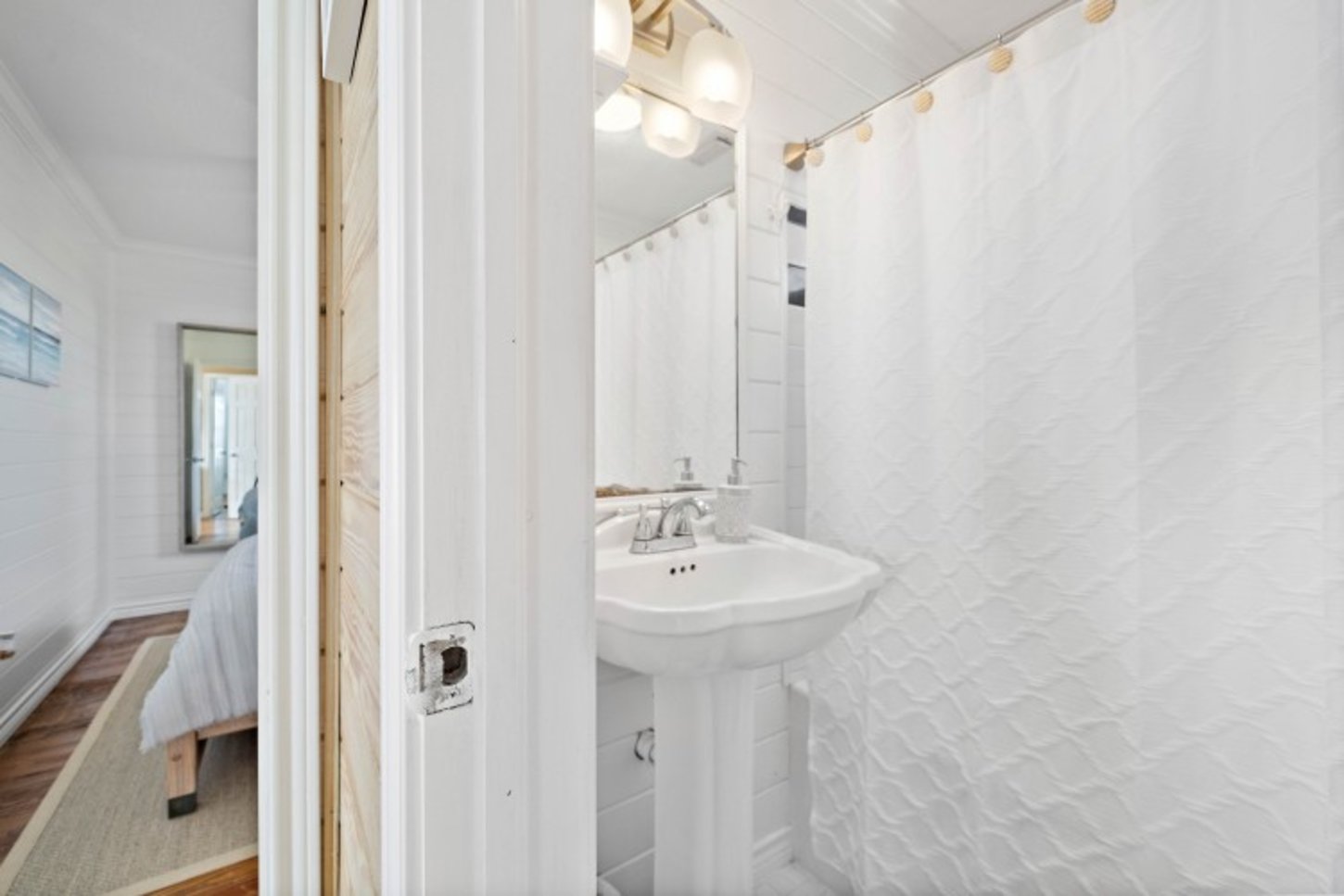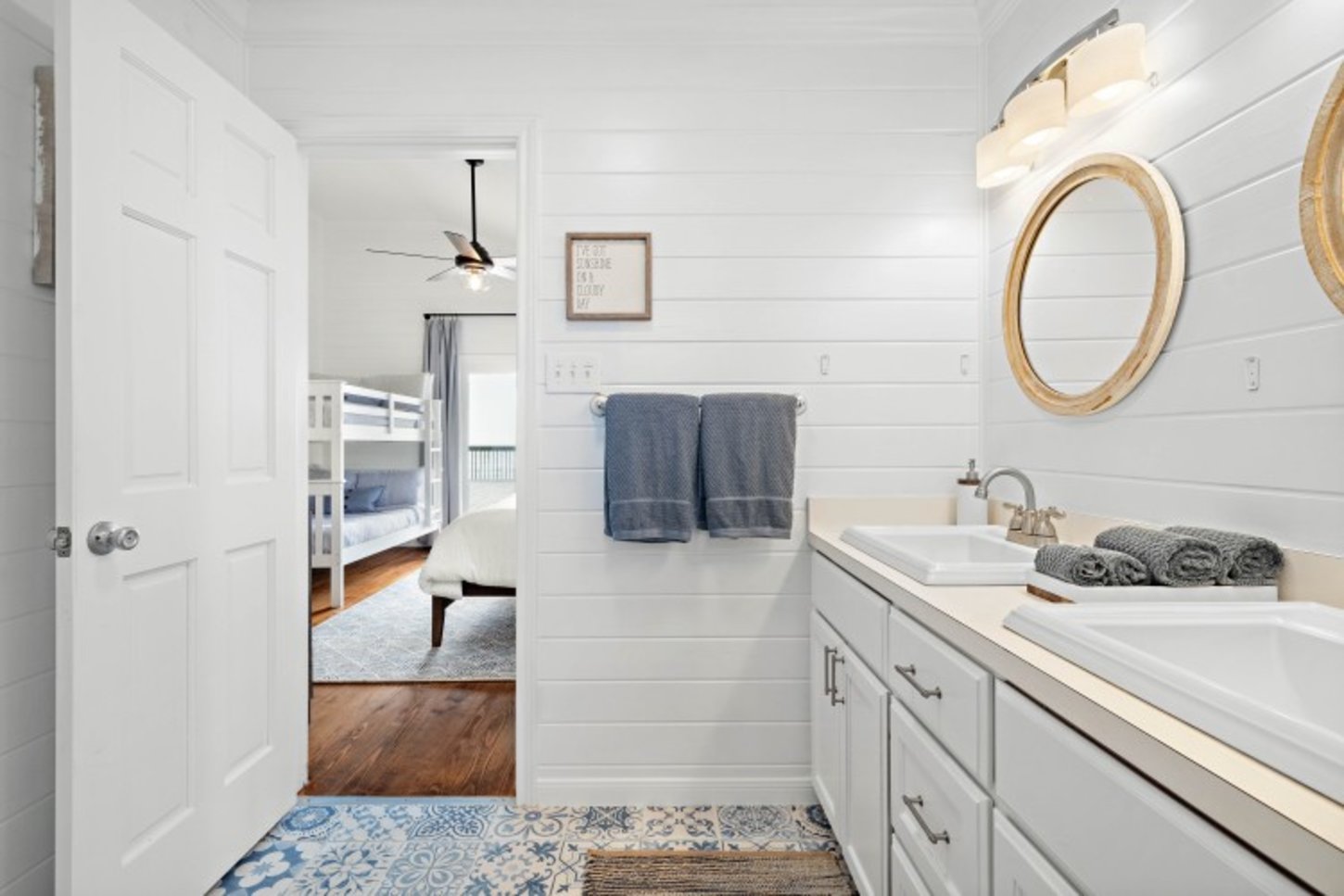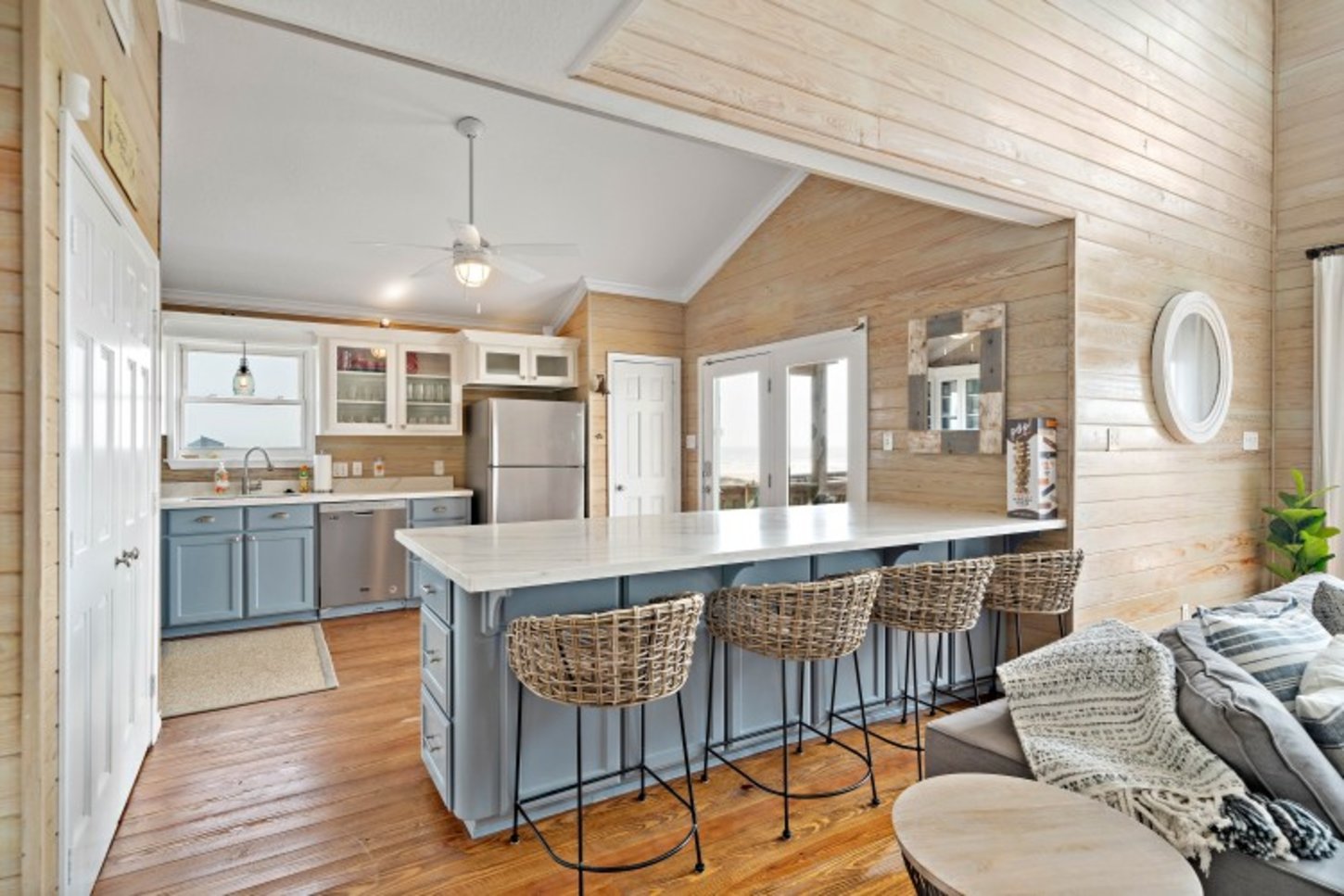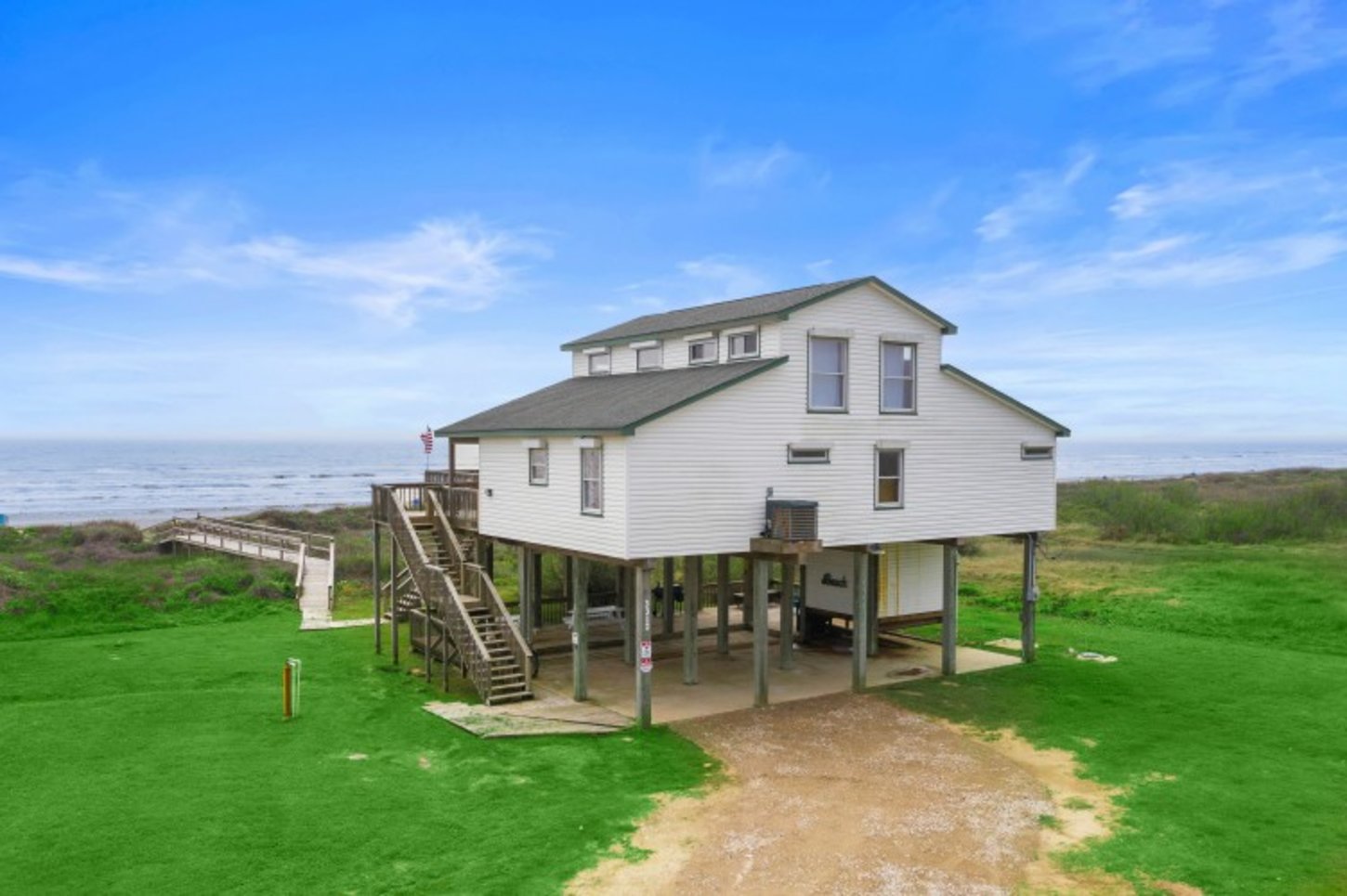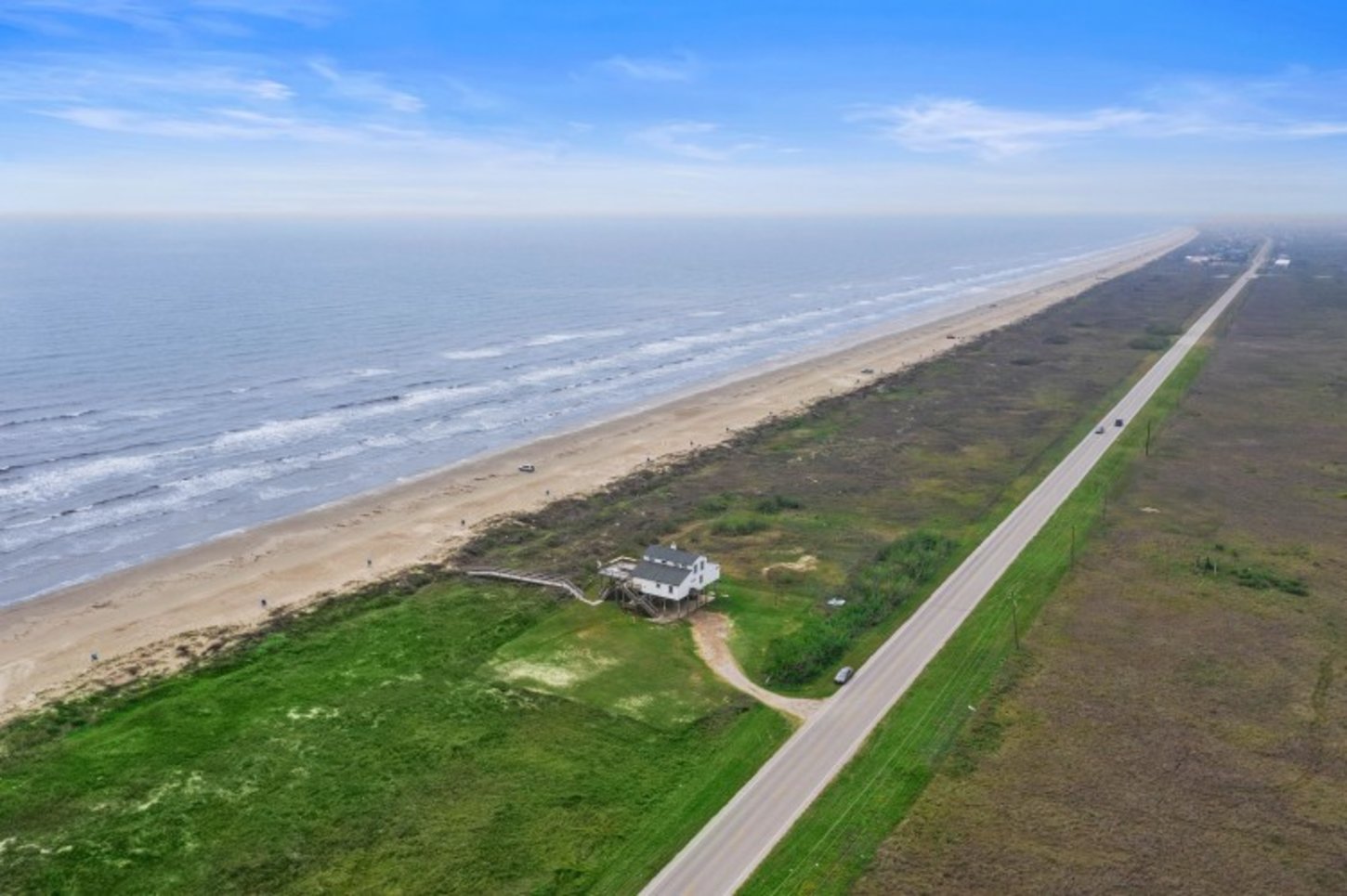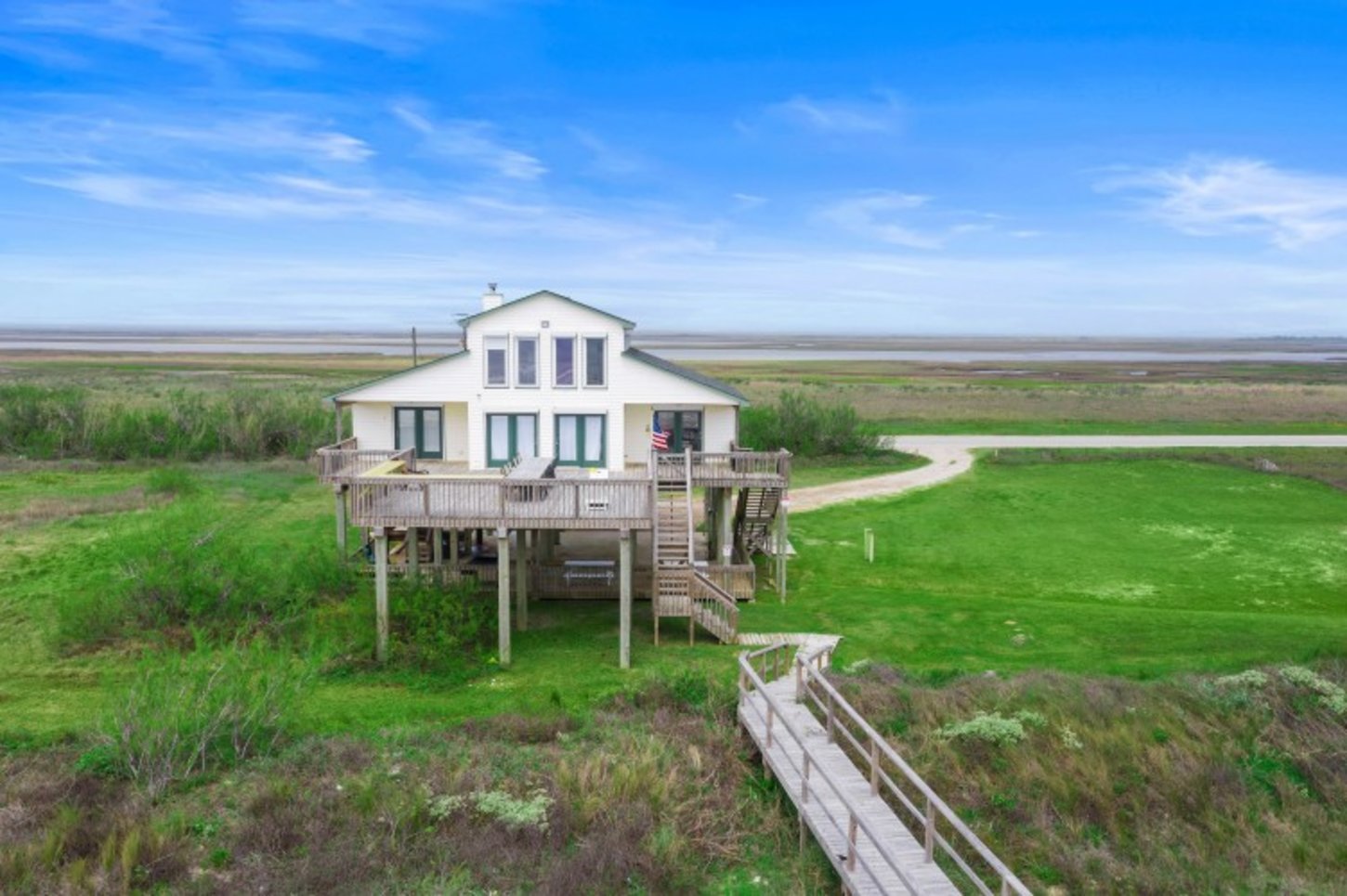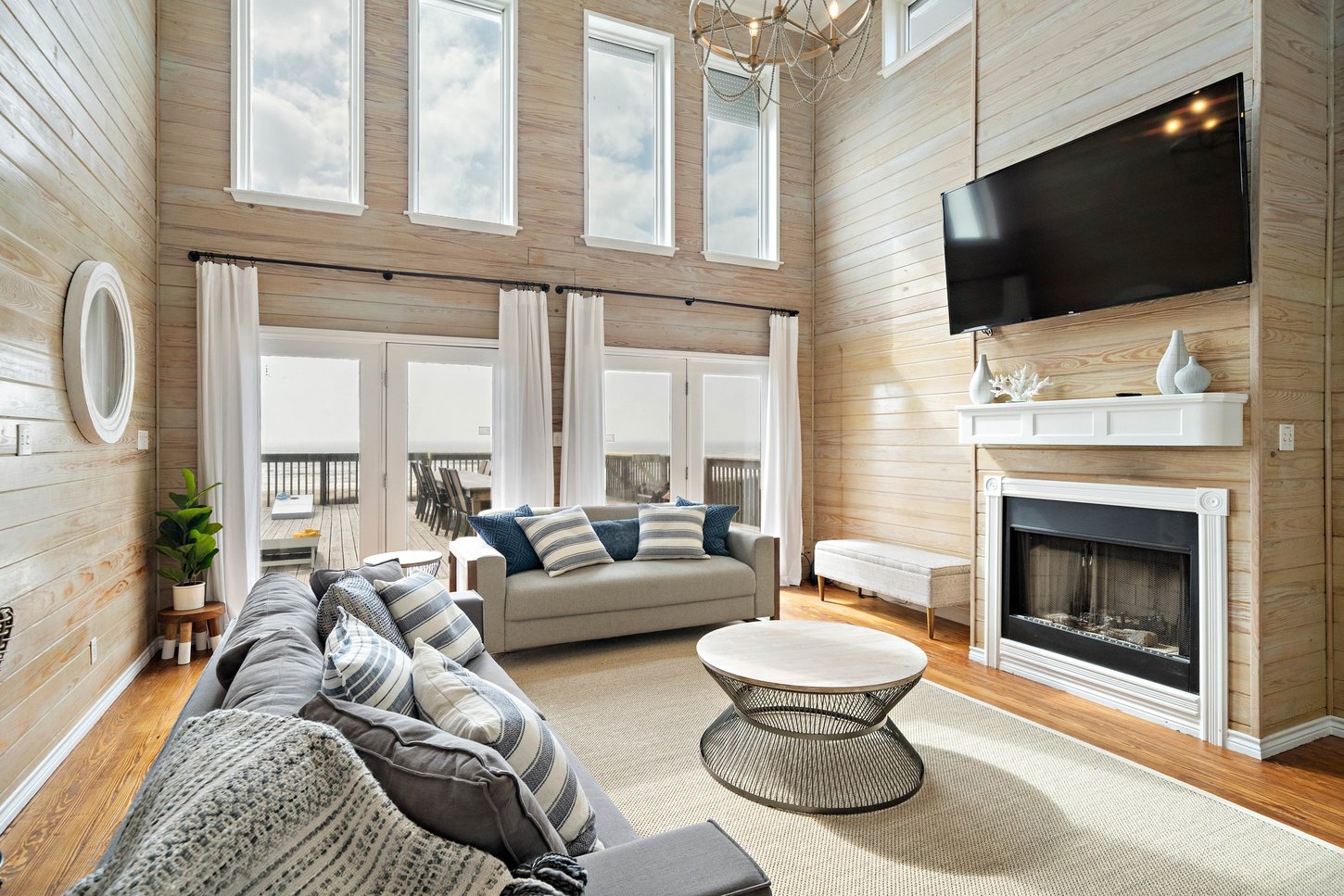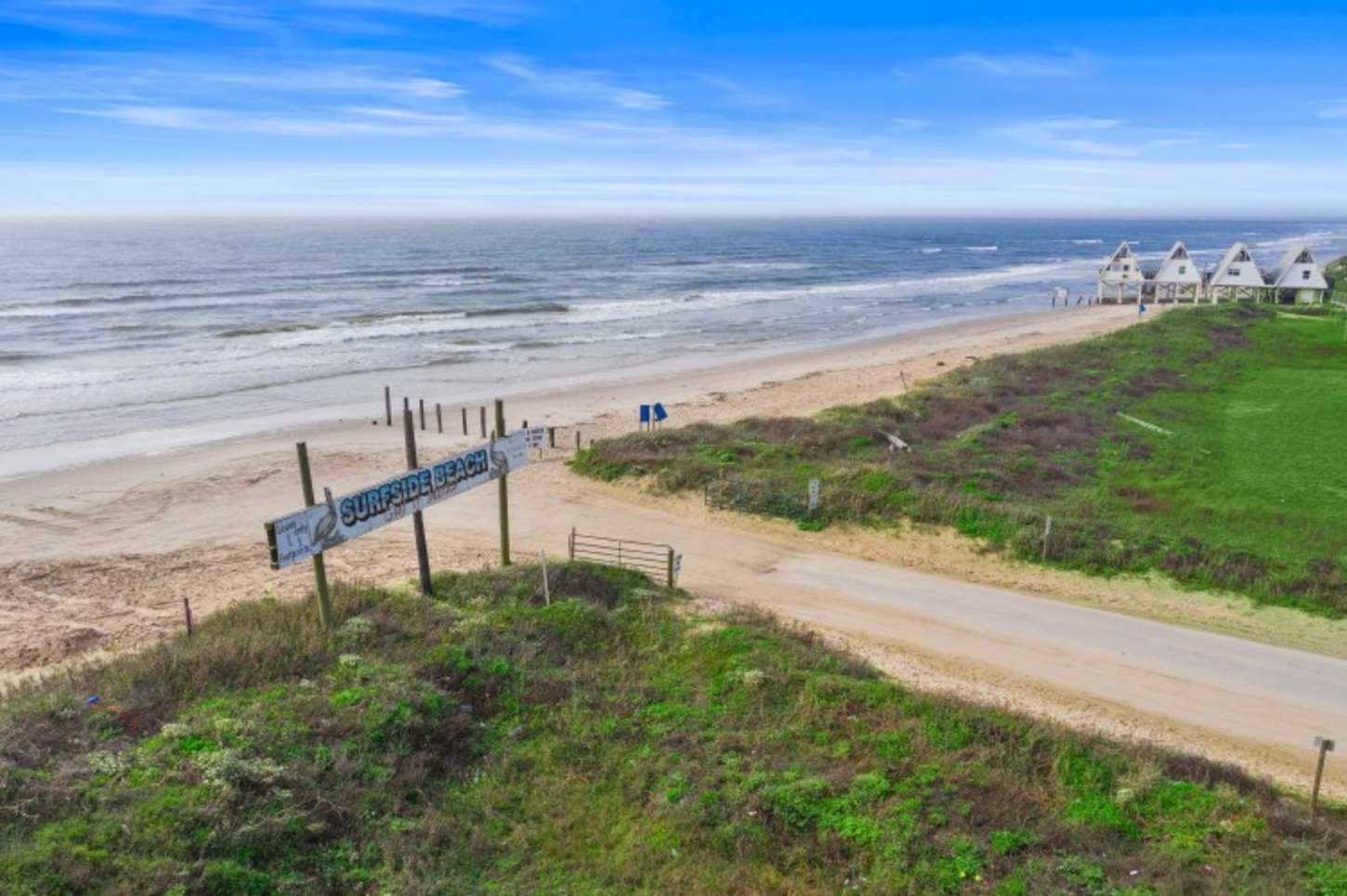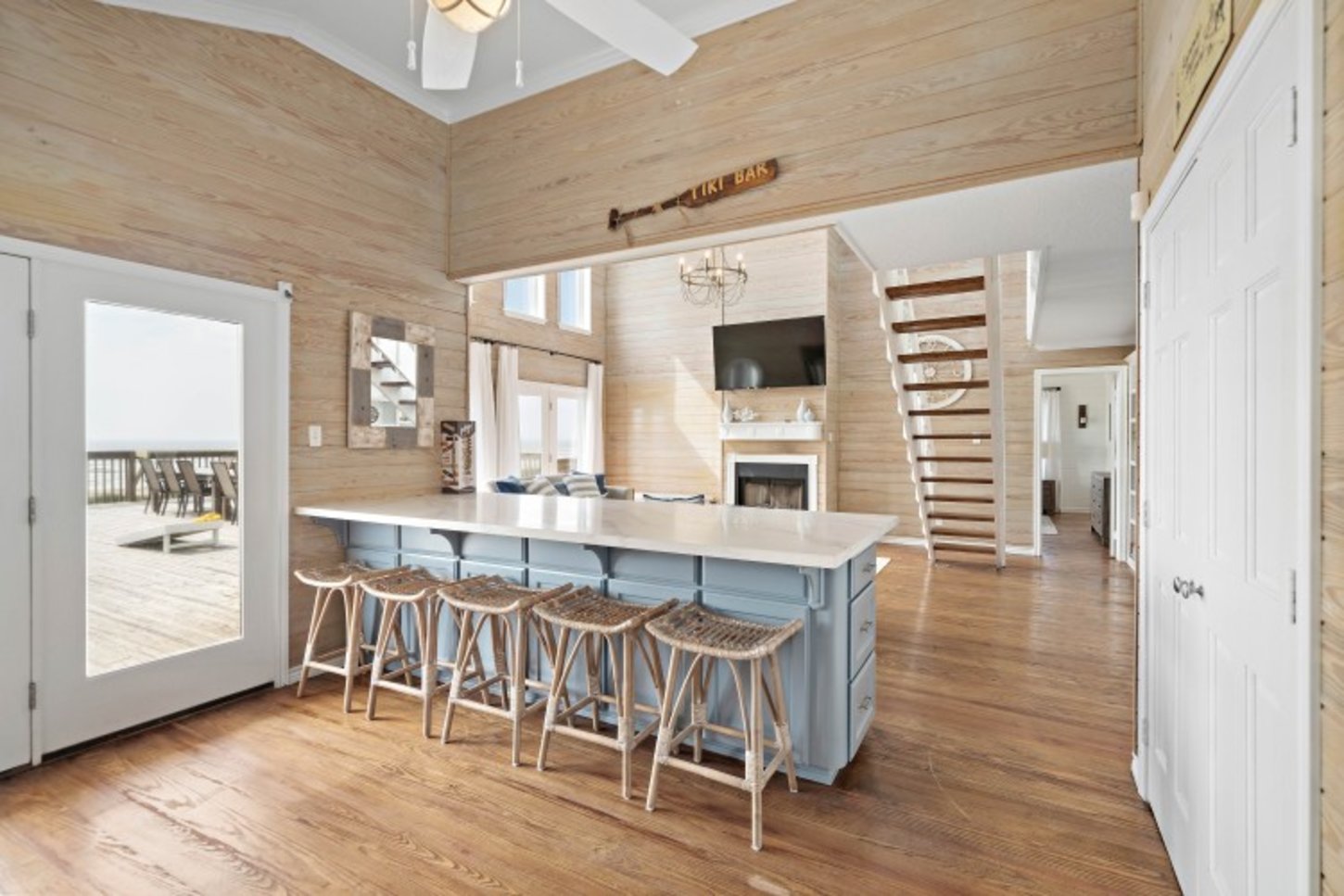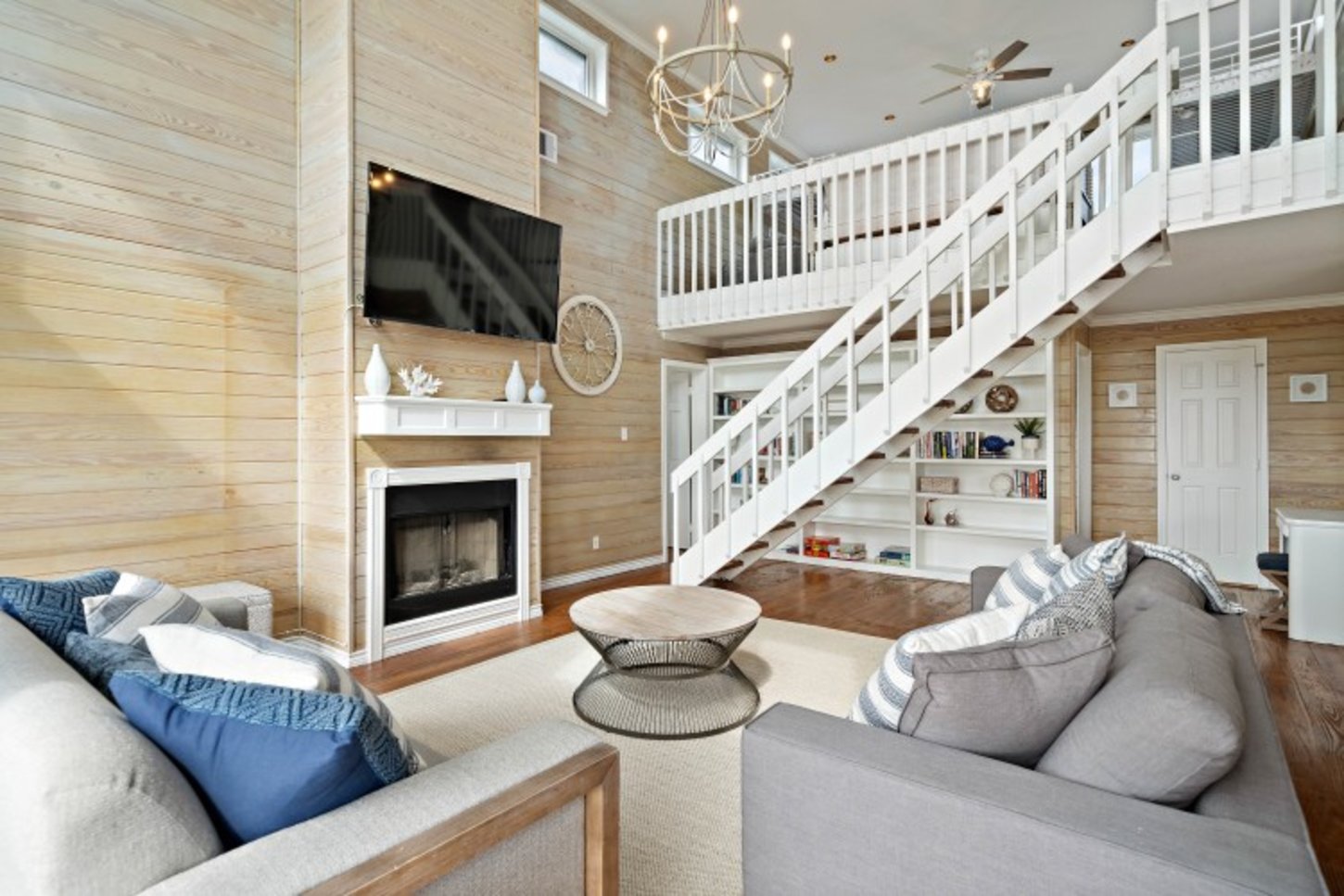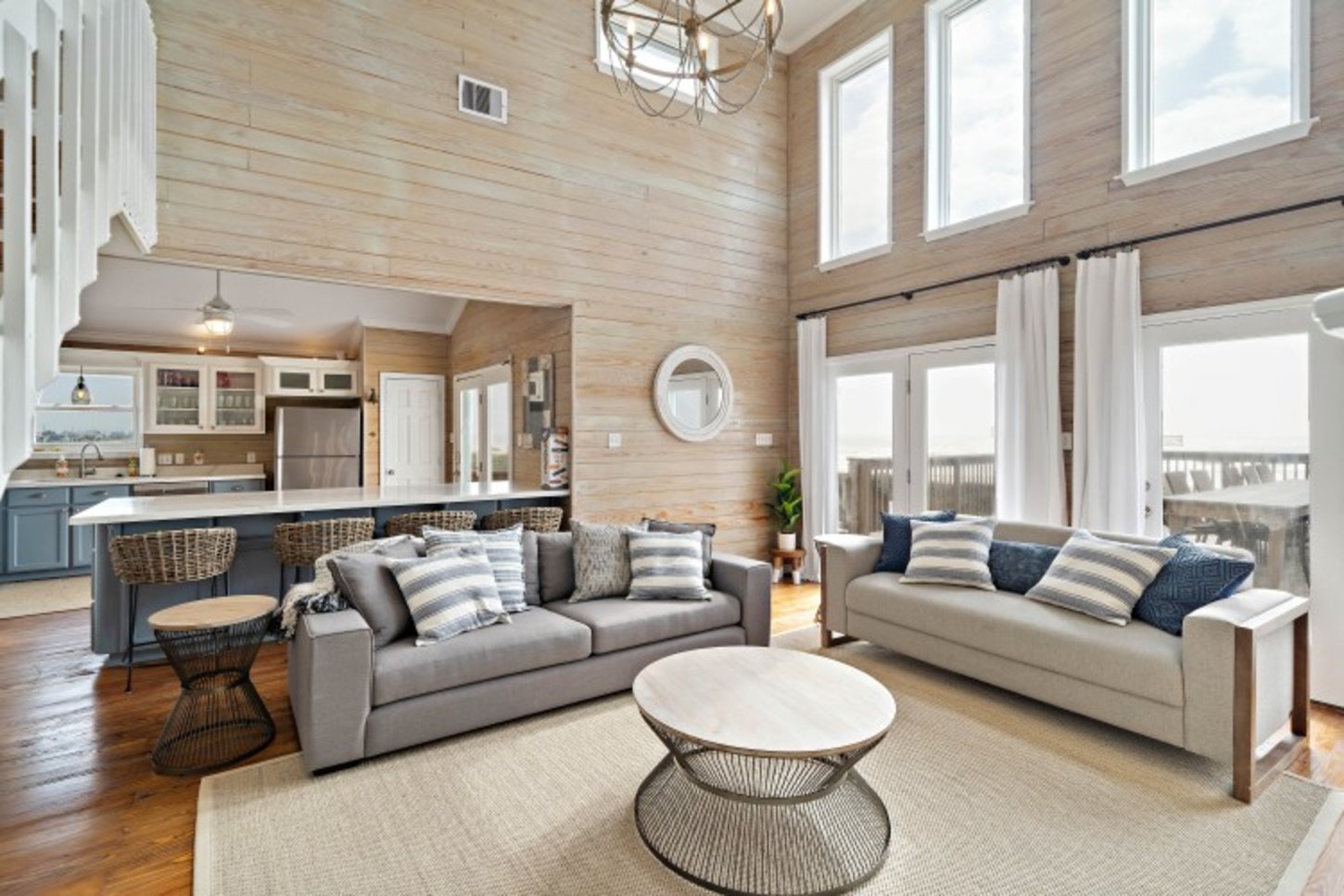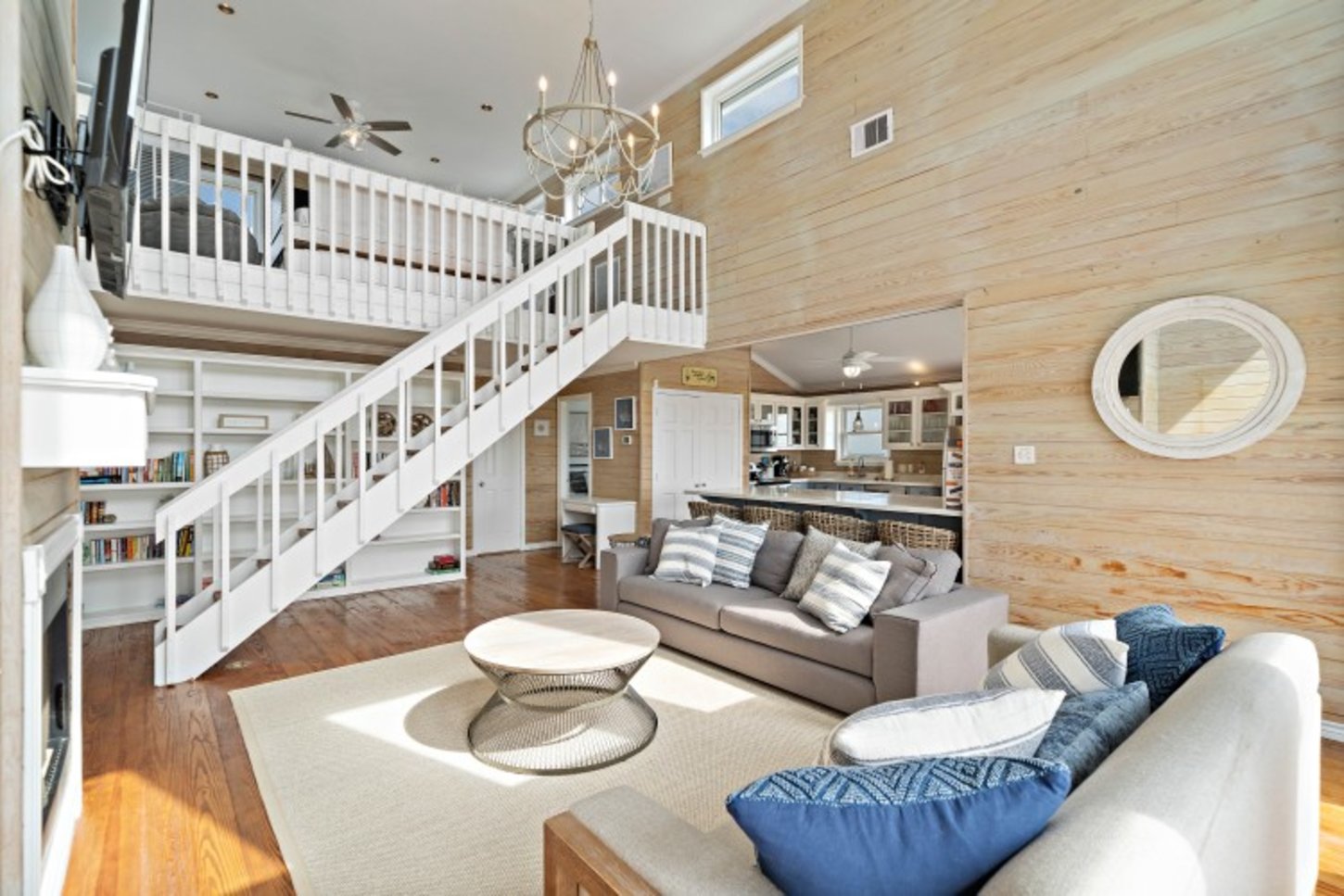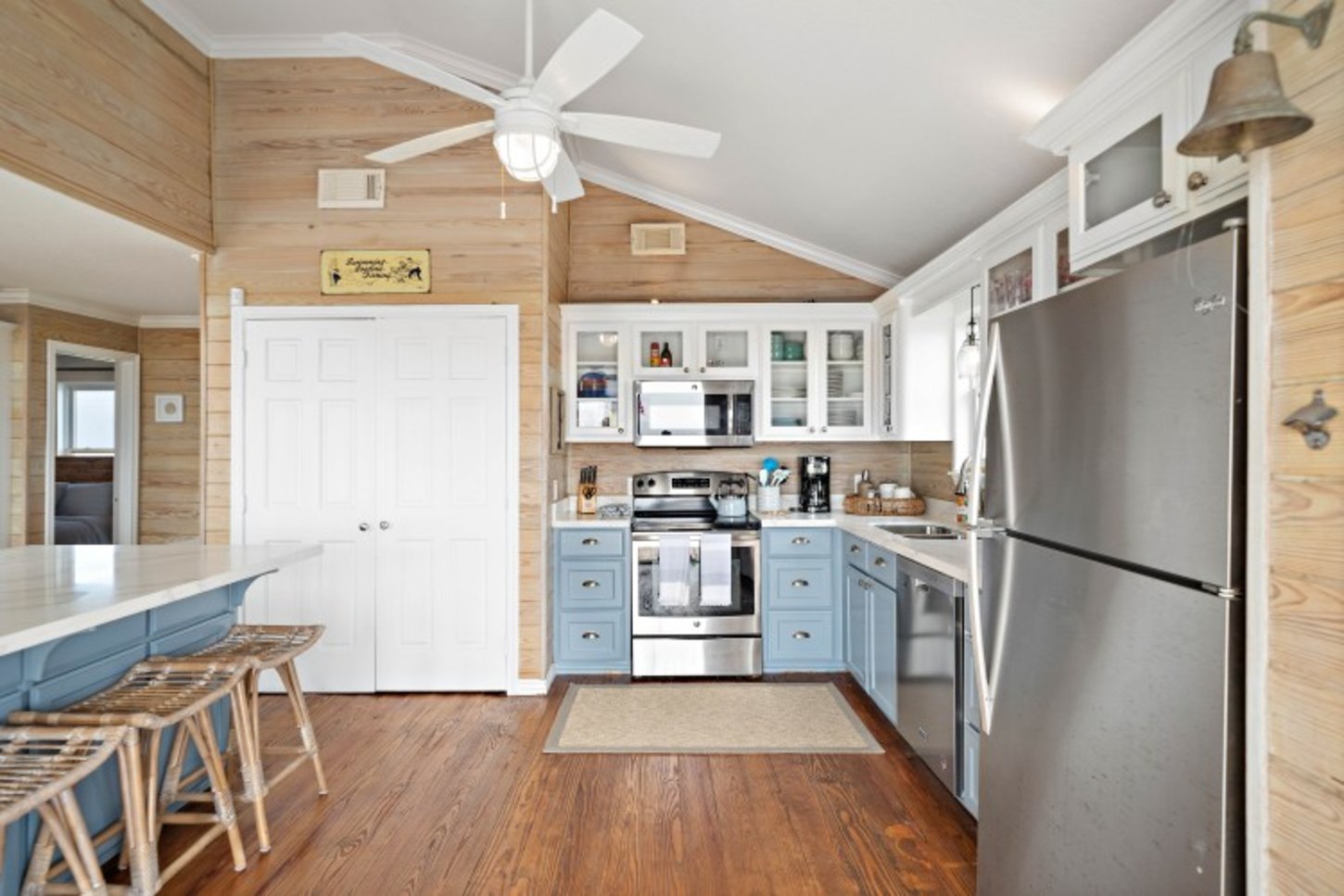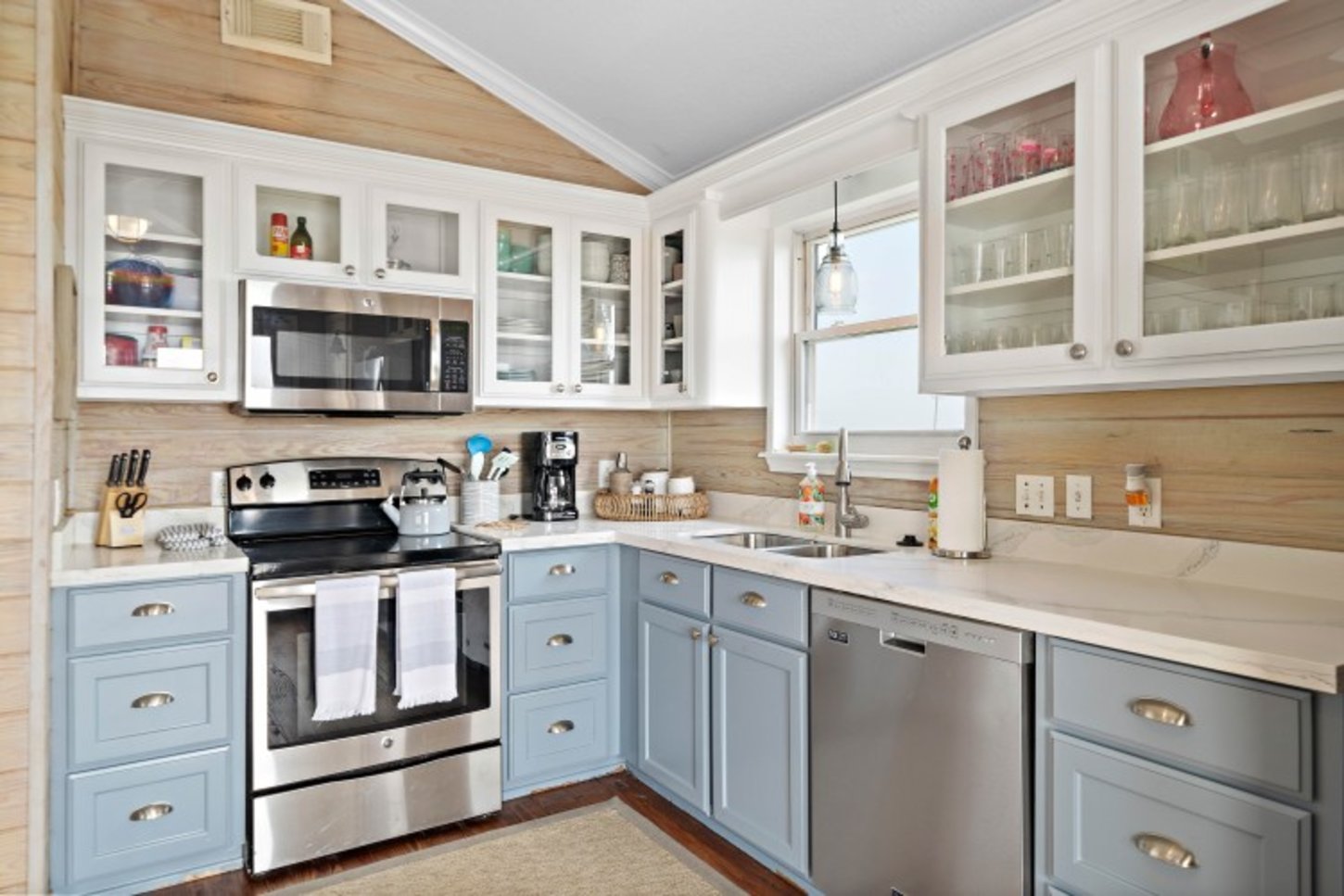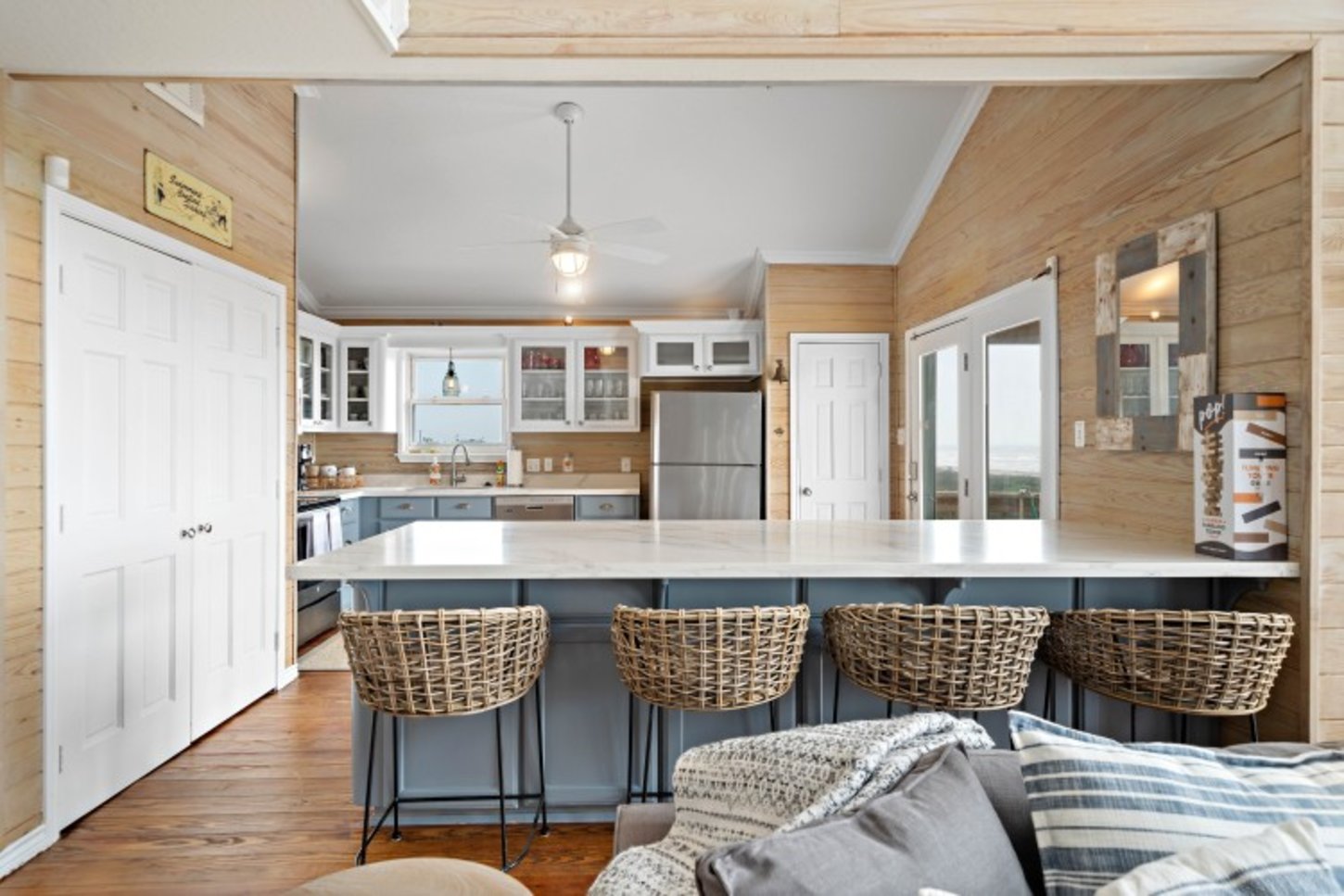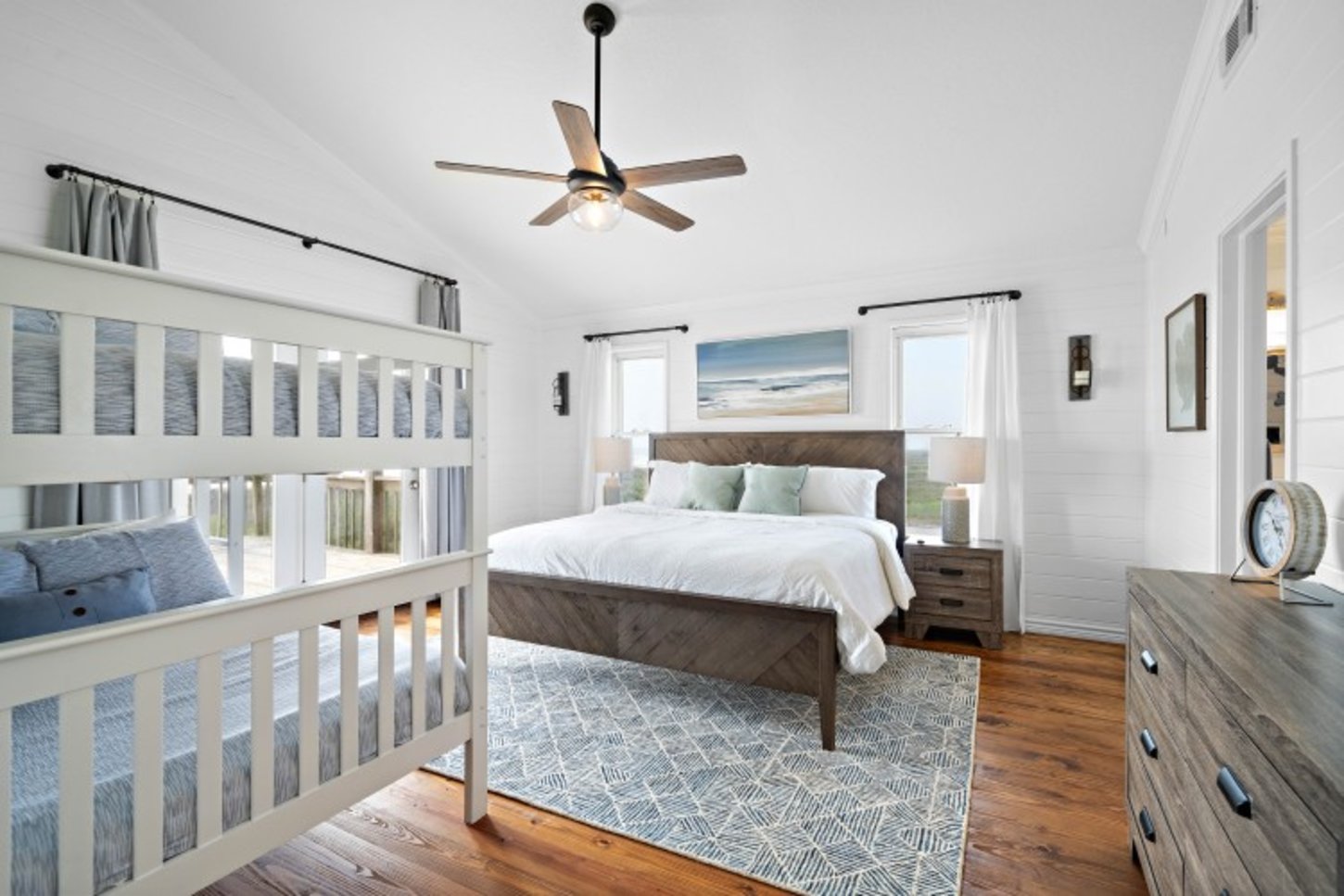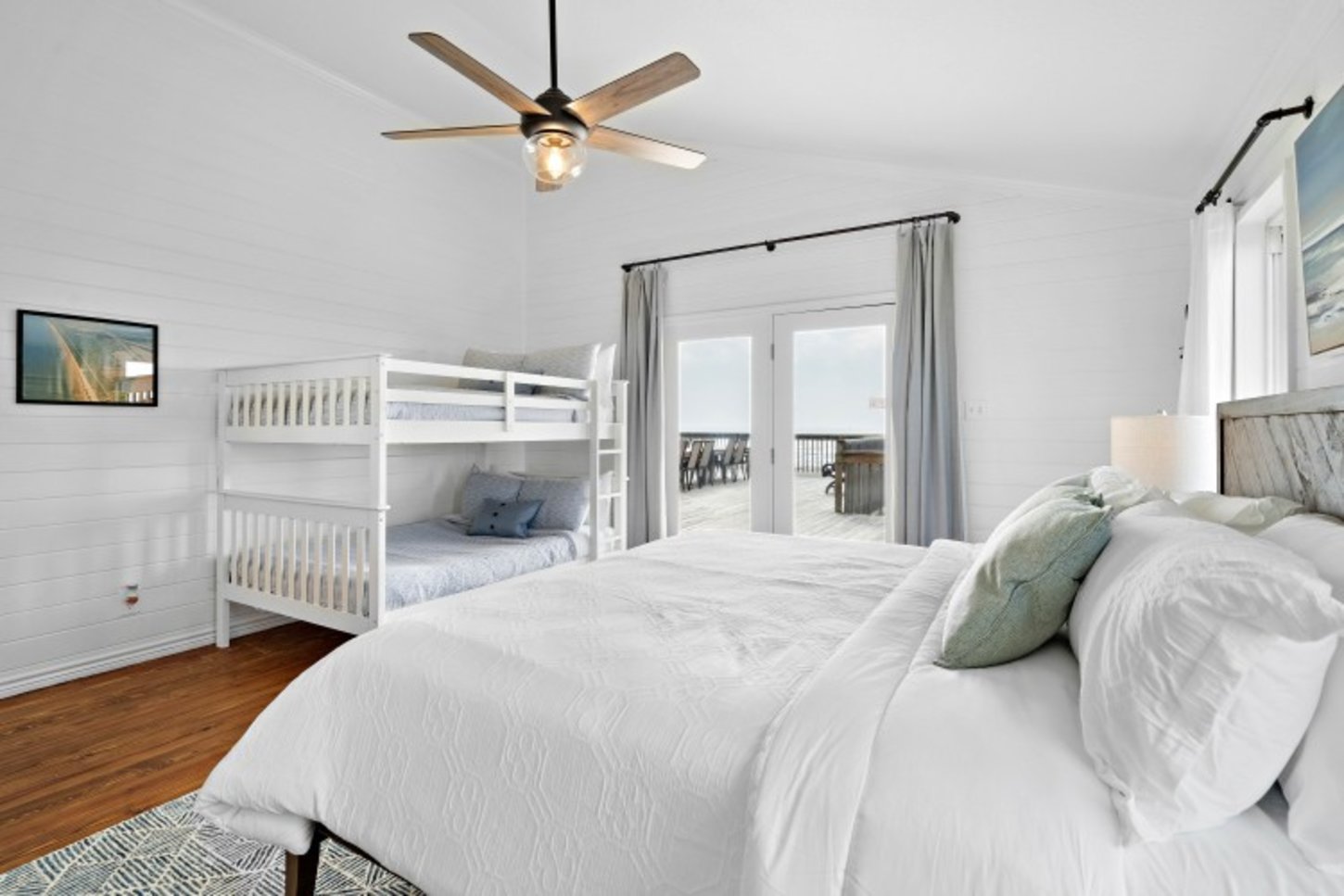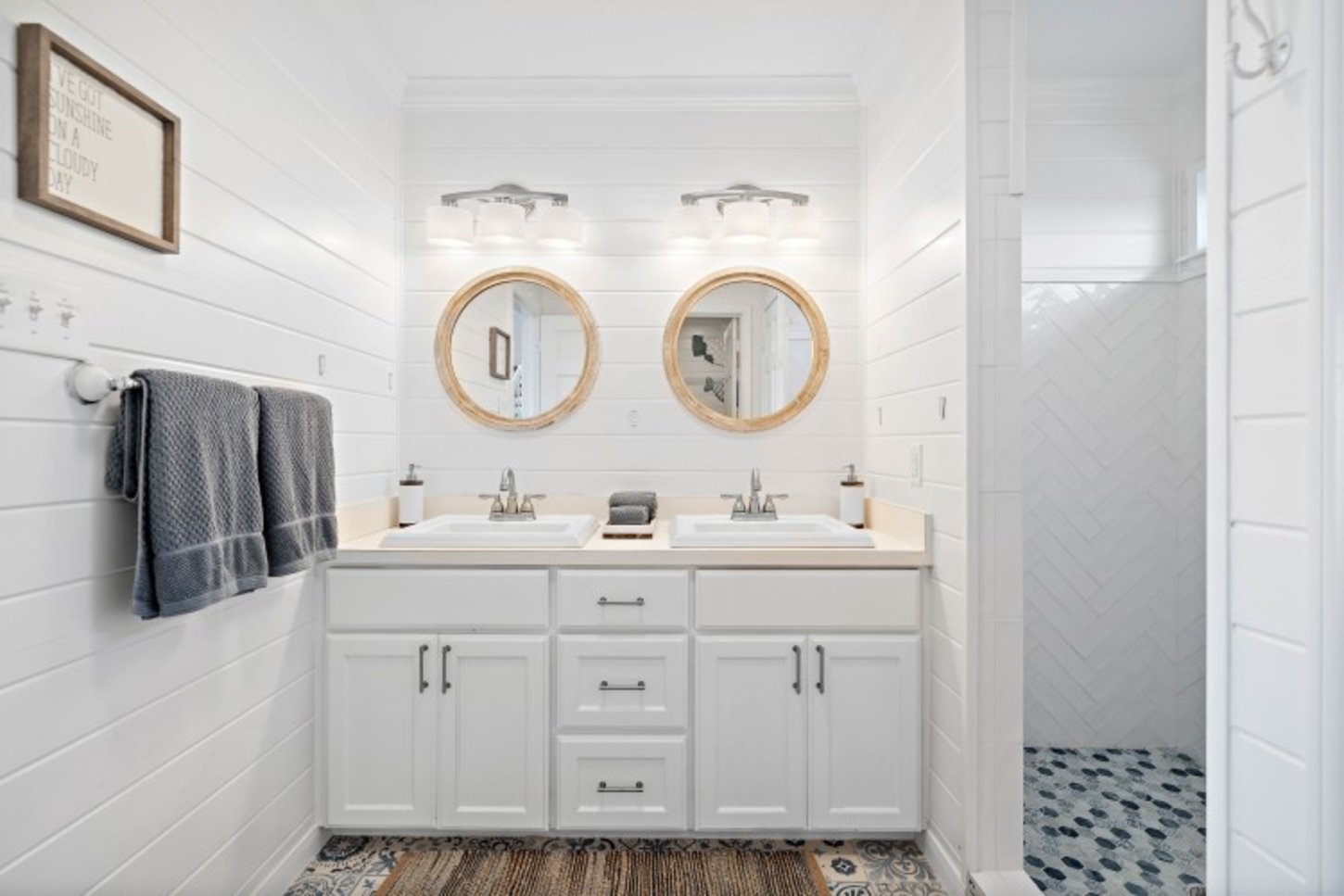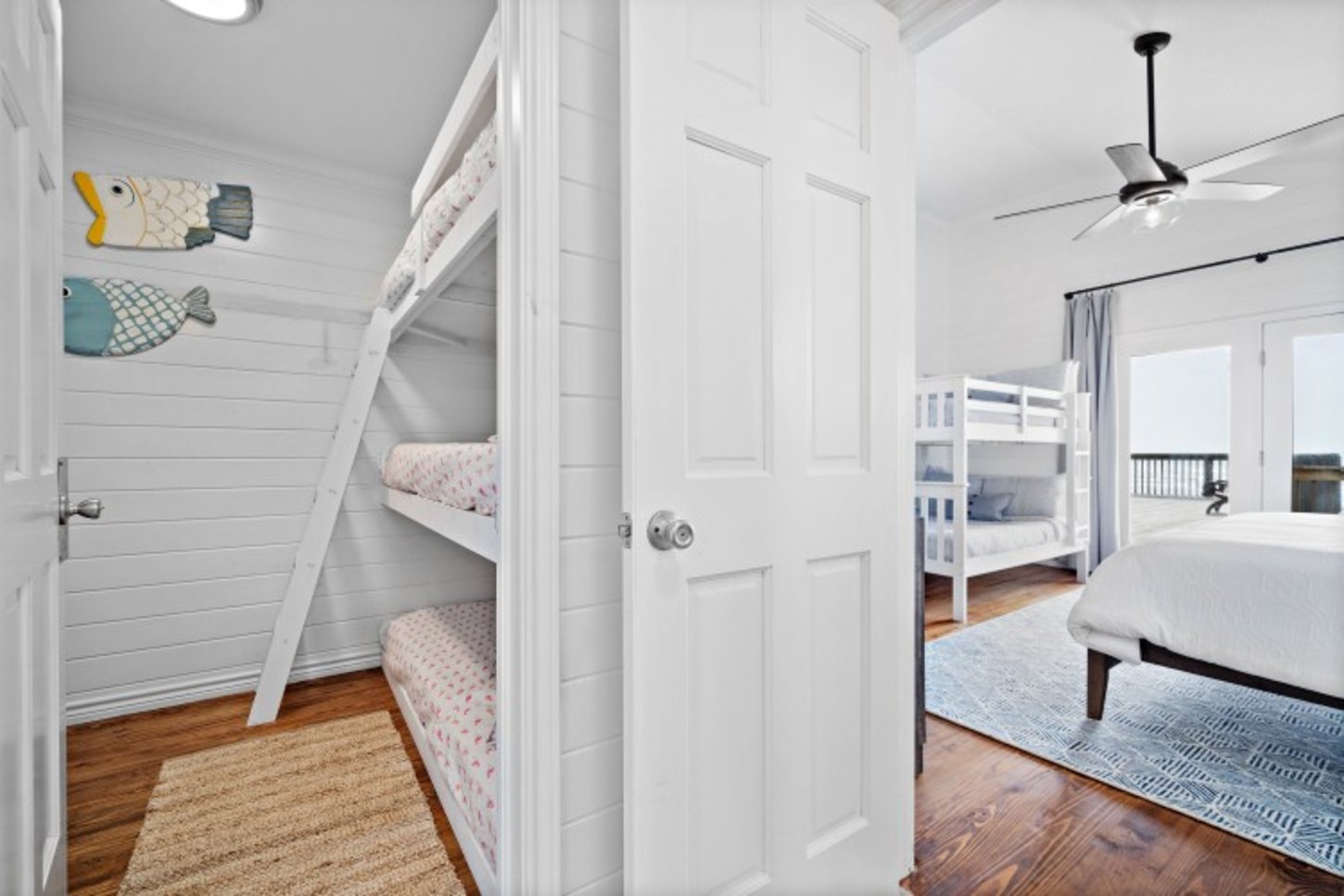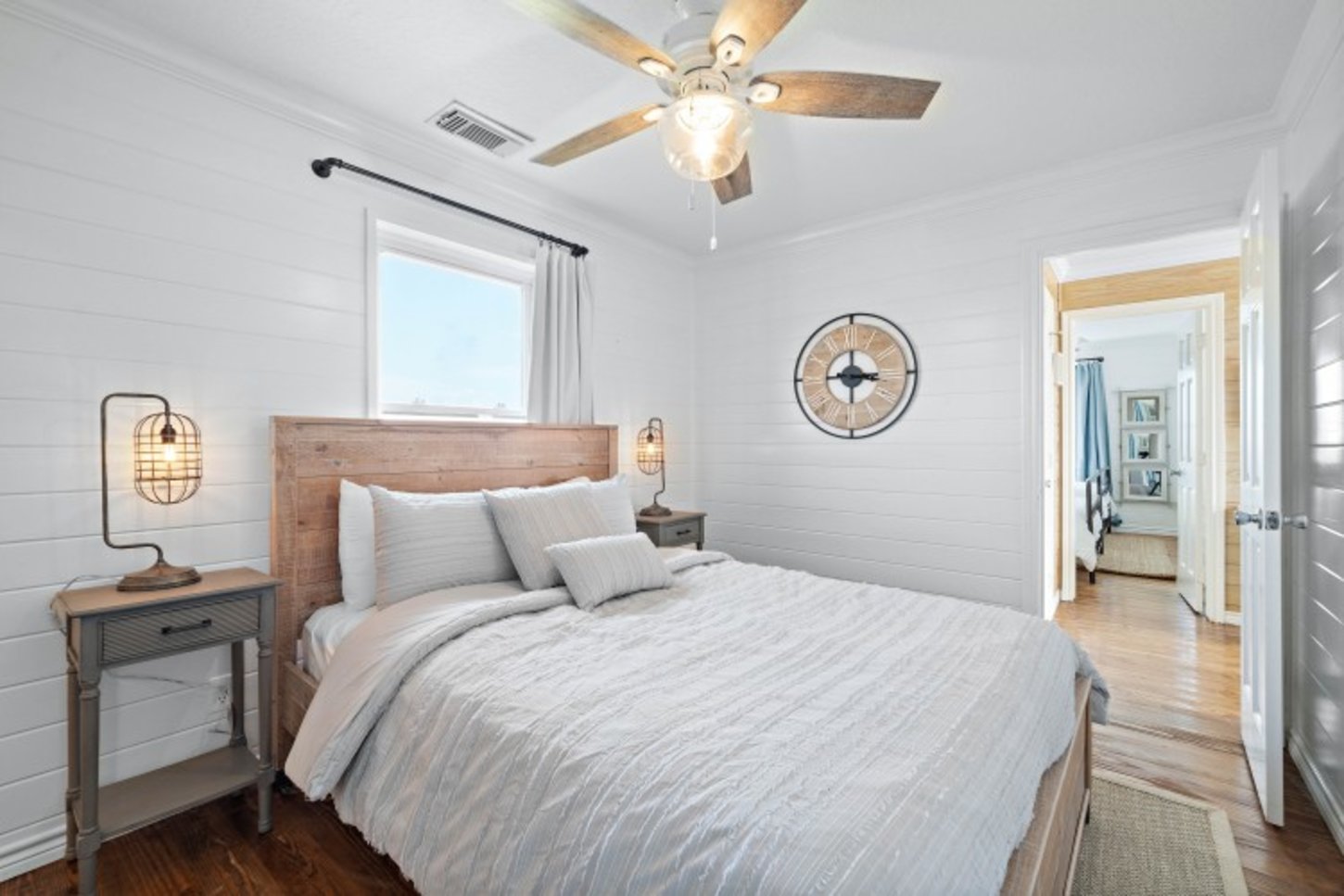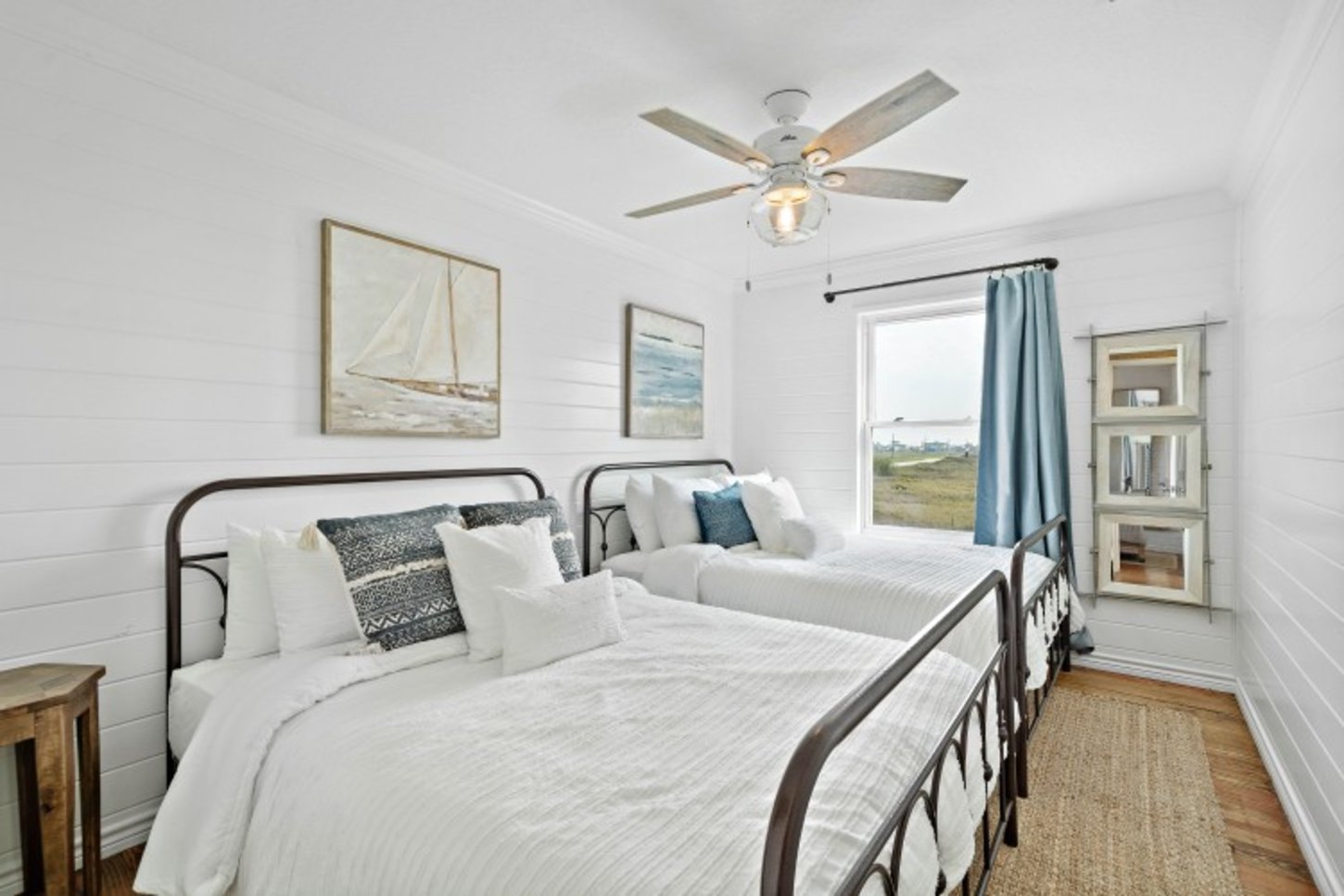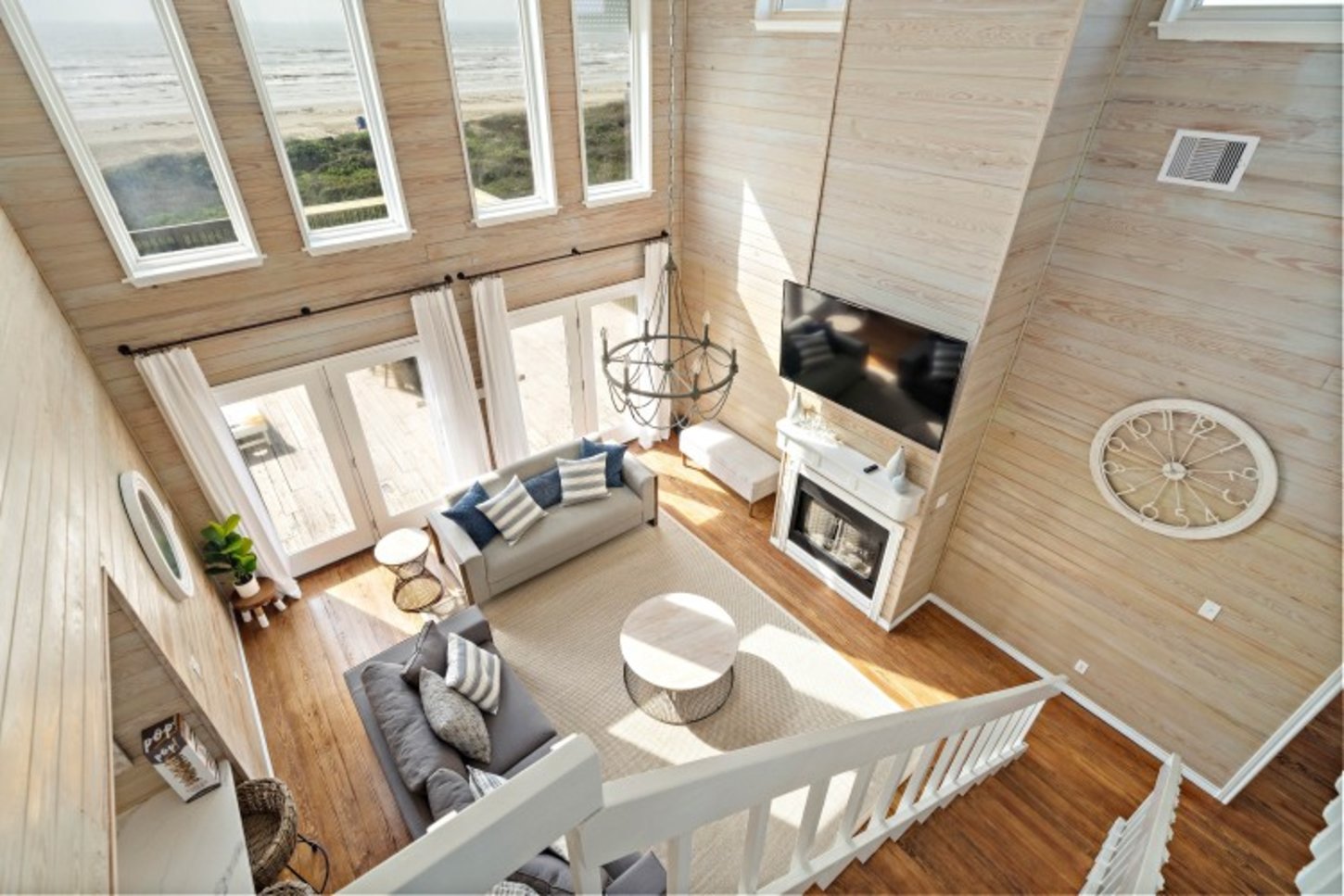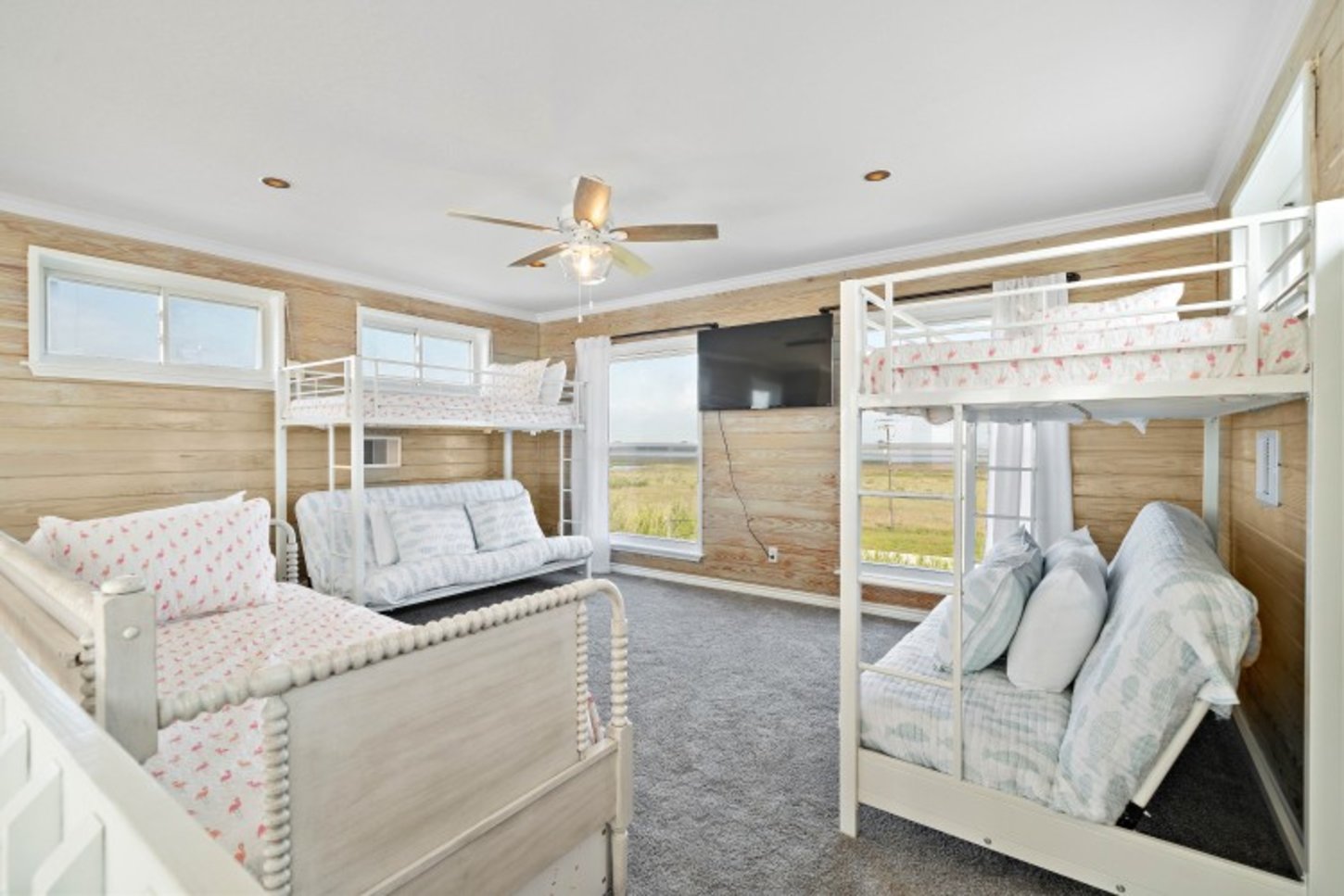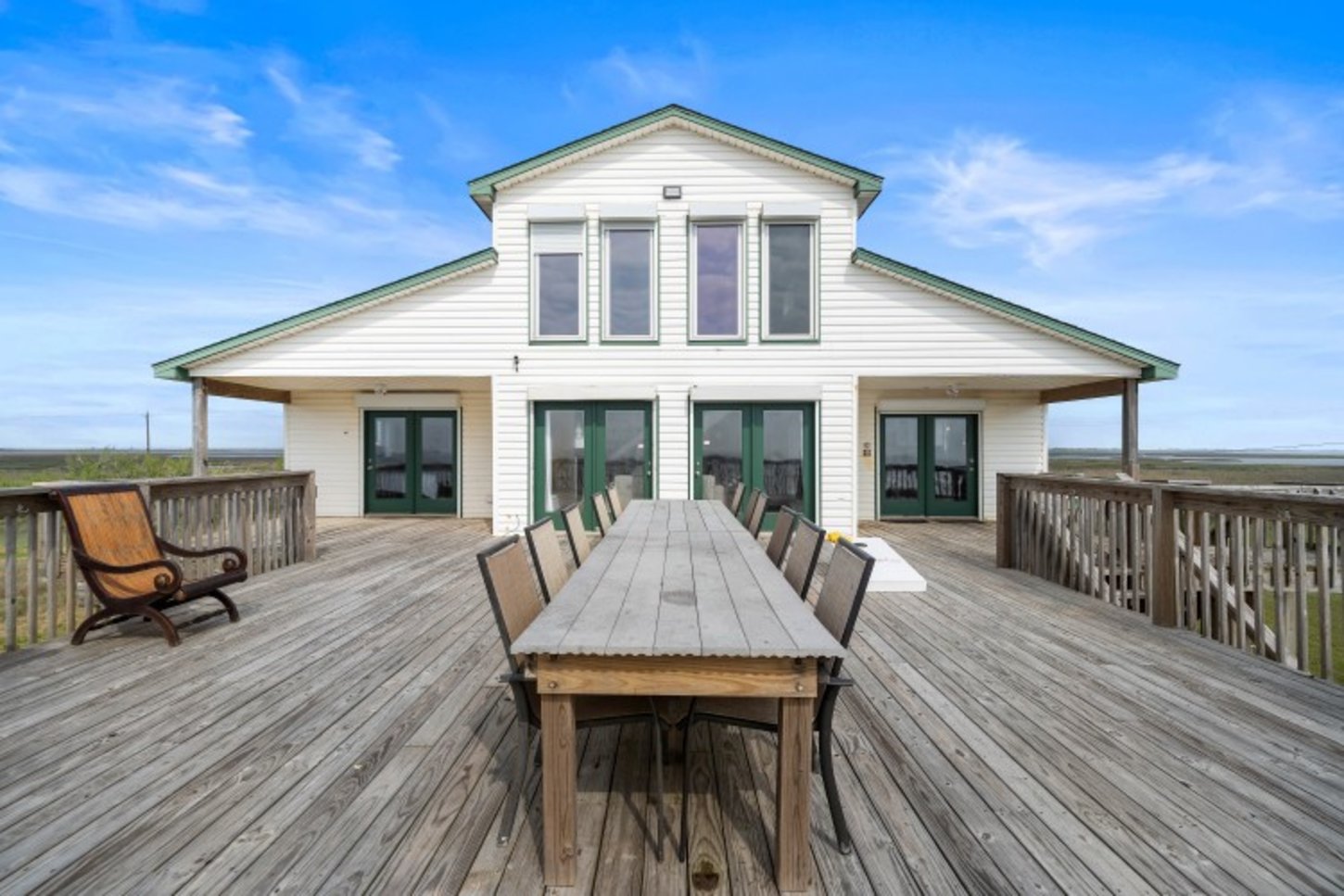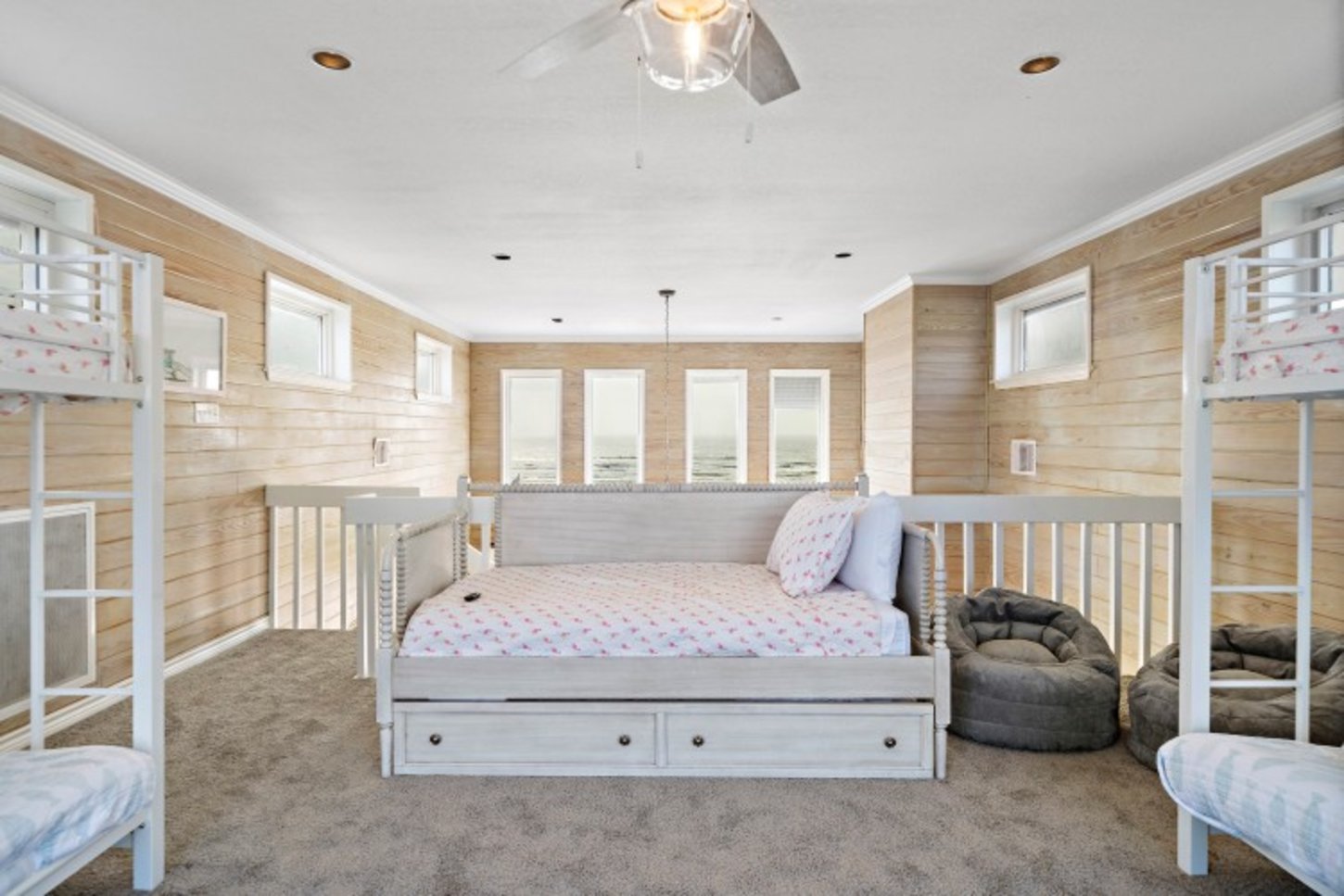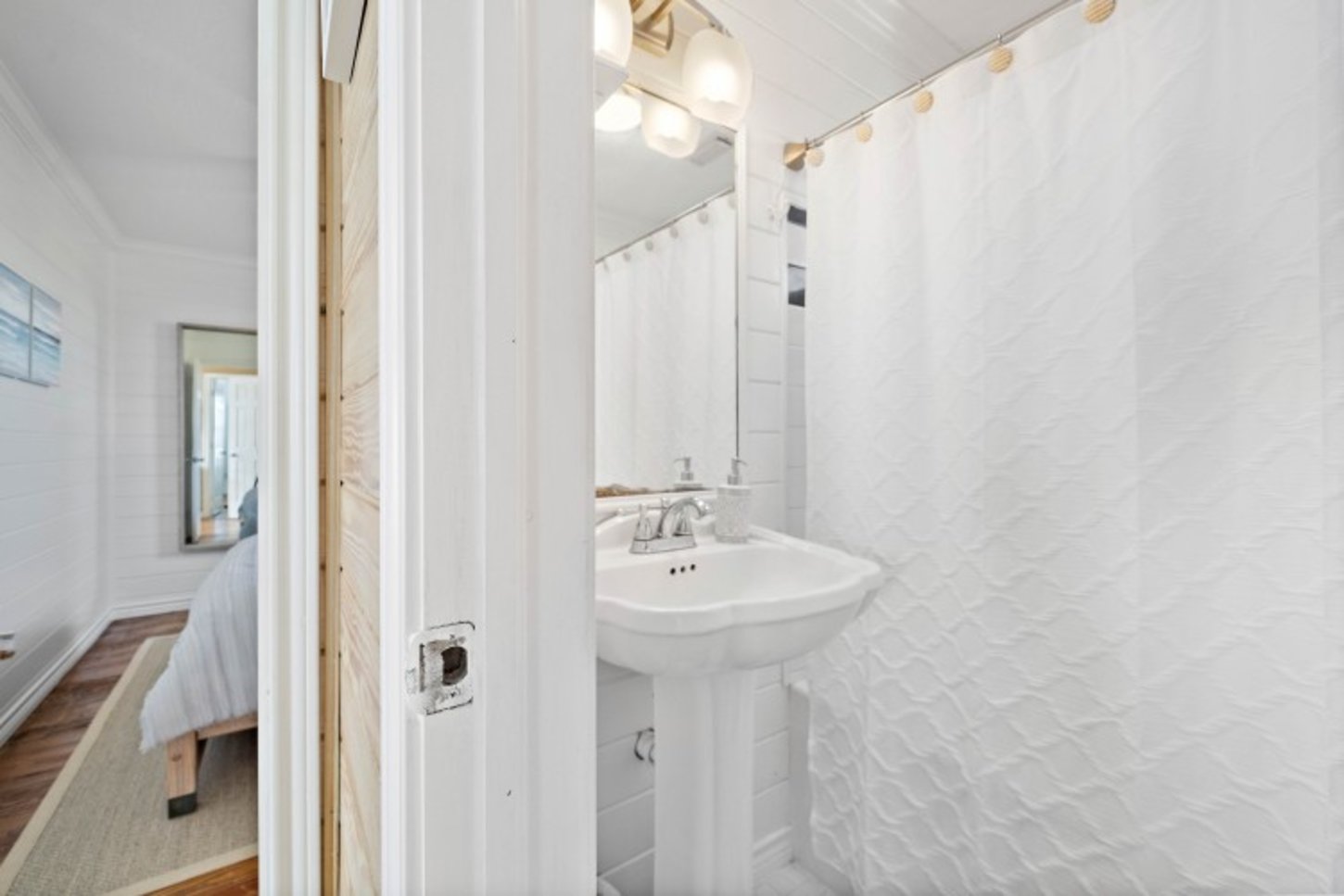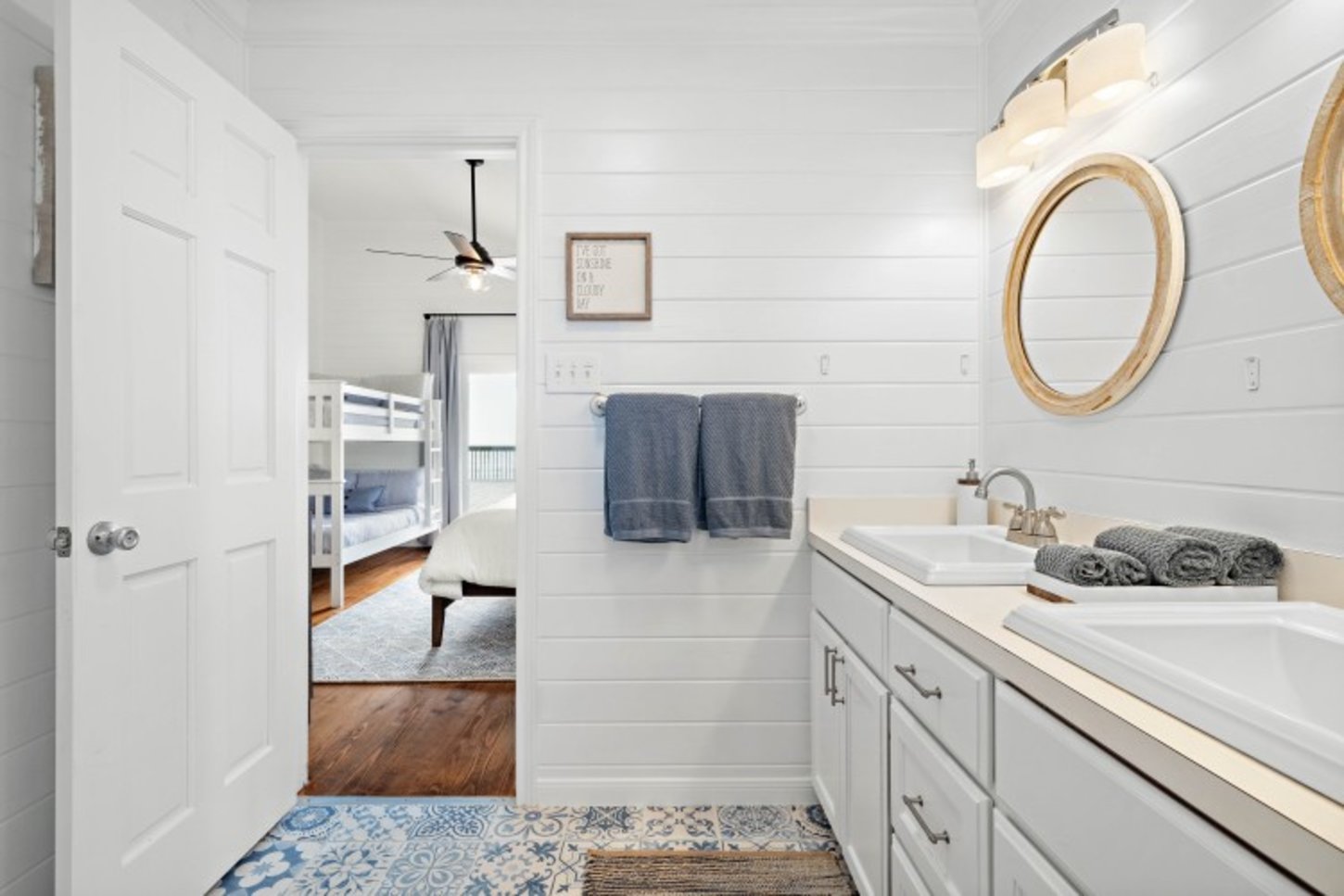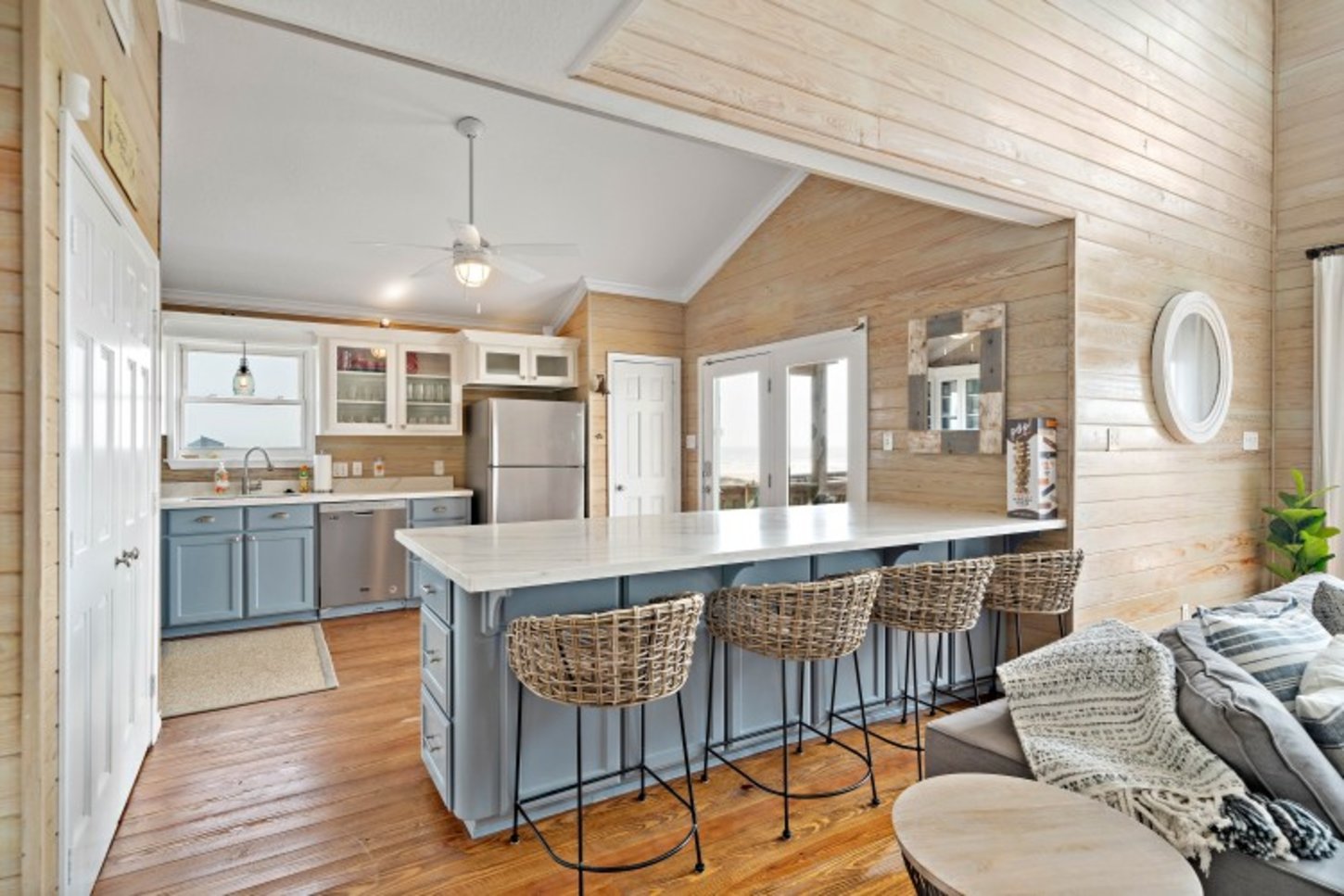 ---
---
Description
Stunning and completely secluded, this exclusive, classic beach house sits directly on the shores of Surfside Beach on 13 acres of precious oceanfront. It's a rare treat to find a beachfront home like this without a neighbor in sight and you'll experience that here. With sleeping space for 20 people, direct beach access, an outdoor shower, and a charcoal grill this seaside oasis has enough room for your whole group to enjoy an extraordinary trip to the Texas coast. Beach Access: Guests have their own private boardwalk over the dunes and down to the beach.Pet Policy: Up to 3 pets are welcome in the home with a $25 fee per pet. We ask that pets stay off all furniture, are cleaned up after in the yard, and aren't left alone inside the hom...
Read More
Click Here to Watch a Video Tour
---
---
Location Info
Surfside Beach in Freeport, Texas
---
Rates
Nightly rates range from $99.00 to $199.00
---
---
Reviews
---
- 10/31/2022 -
"Wowza what a location! Empty clean beach with direct access really makes this place all worth it. Sunrises are spectacular - from the large porch, the kitchen island or from bed with coffee. Plenty of pots and pans, linens are really quality, beds were very nice. Would stay here again in the off season."
- 10/25/2022 -
"The house was super roomy, and the view was amazing. "
- 10/13/2022 -
"This trip melted all the stress away. The views and sounds were so relaxing. "
- 10/02/2022 -
"The house and the host were, simply put, divine. Such a relaxing weekend with all the amenities we could ask for. The deck is perfect for gathering and the beach is a sportsman's (like myself) paradise. I would recommend this house to any and all looking for a laid back beach weekend! Wine not?!"
Read More
(Based on 4 reviews)