Sleeps 8
2 Bedrooms
1 Bathrooms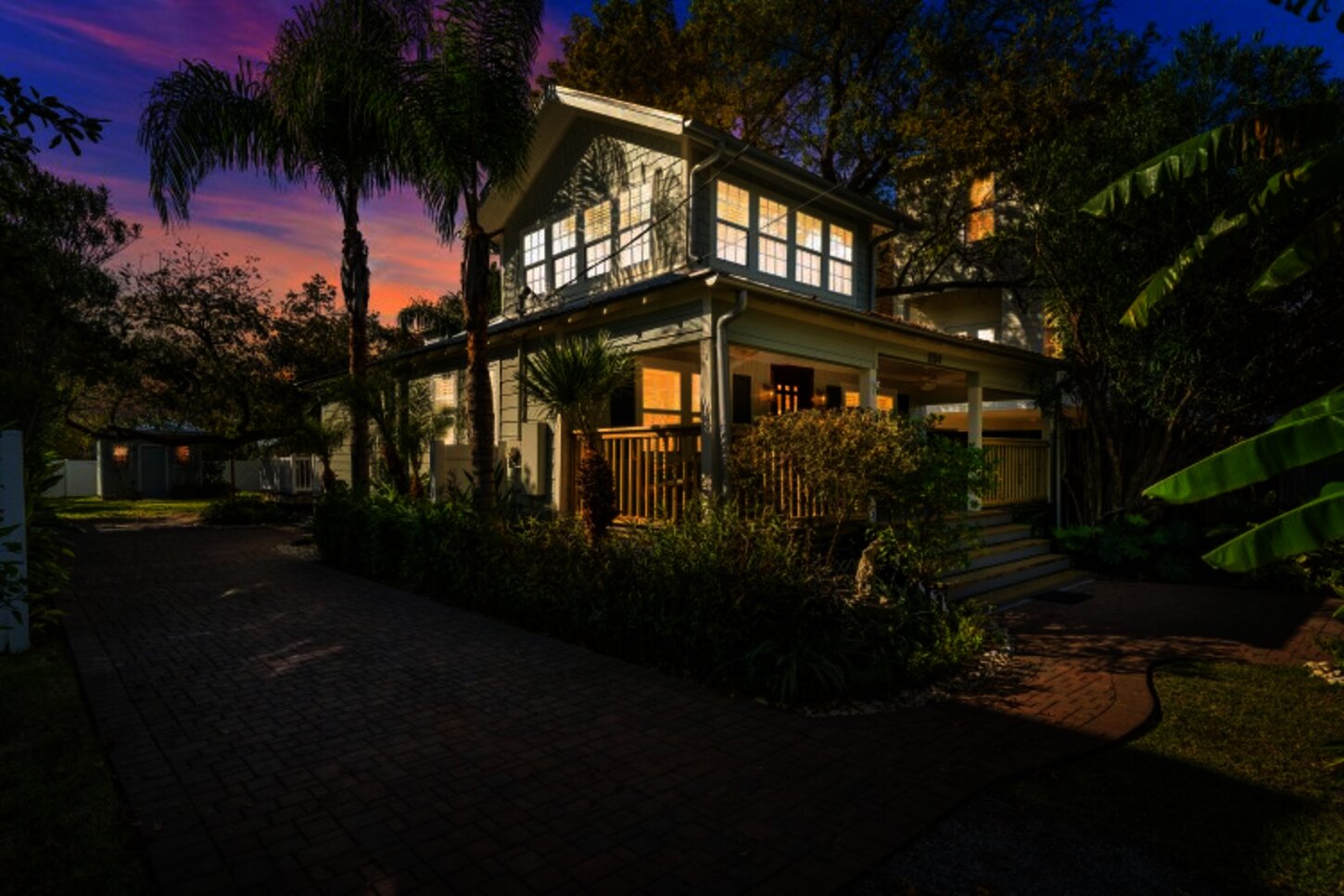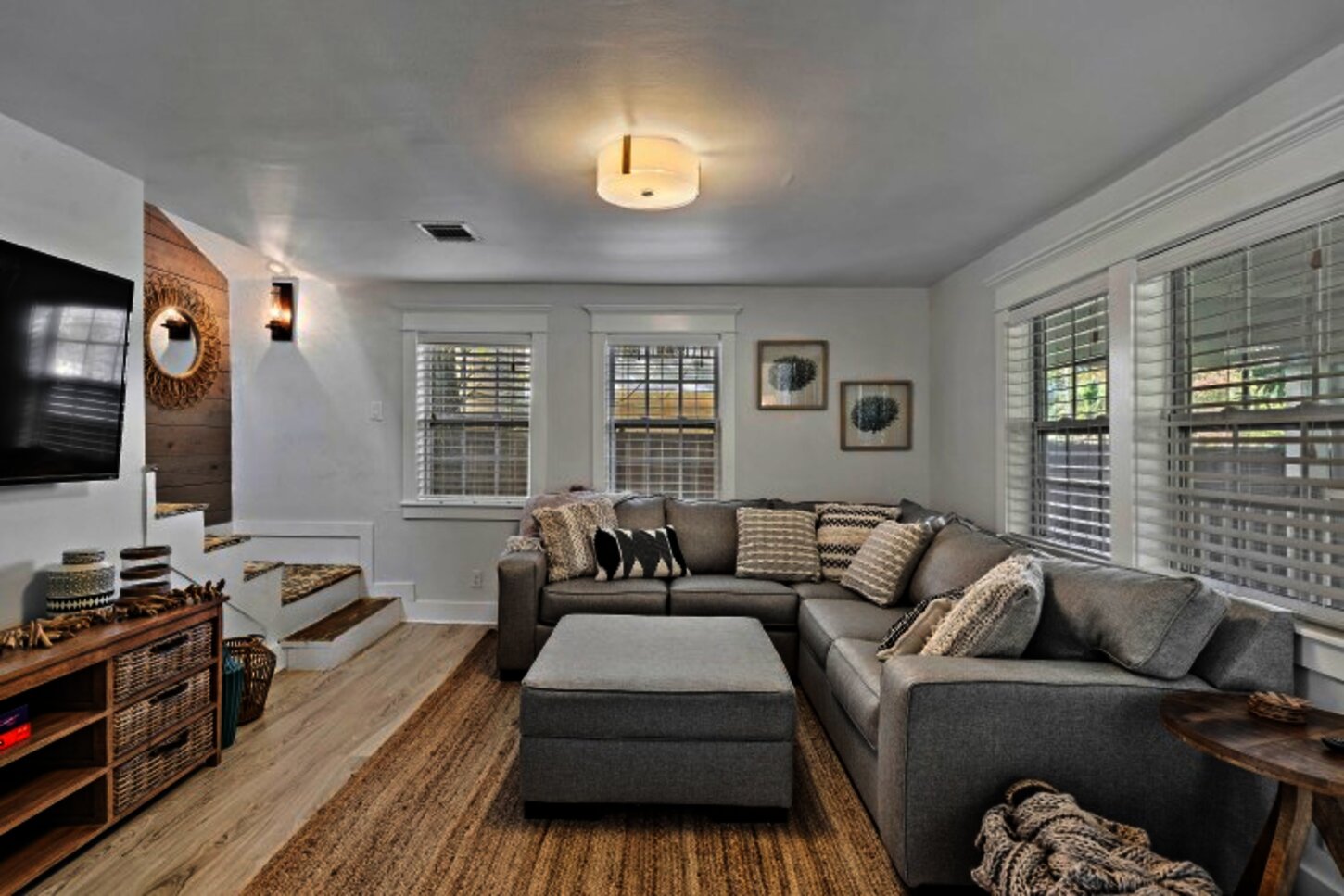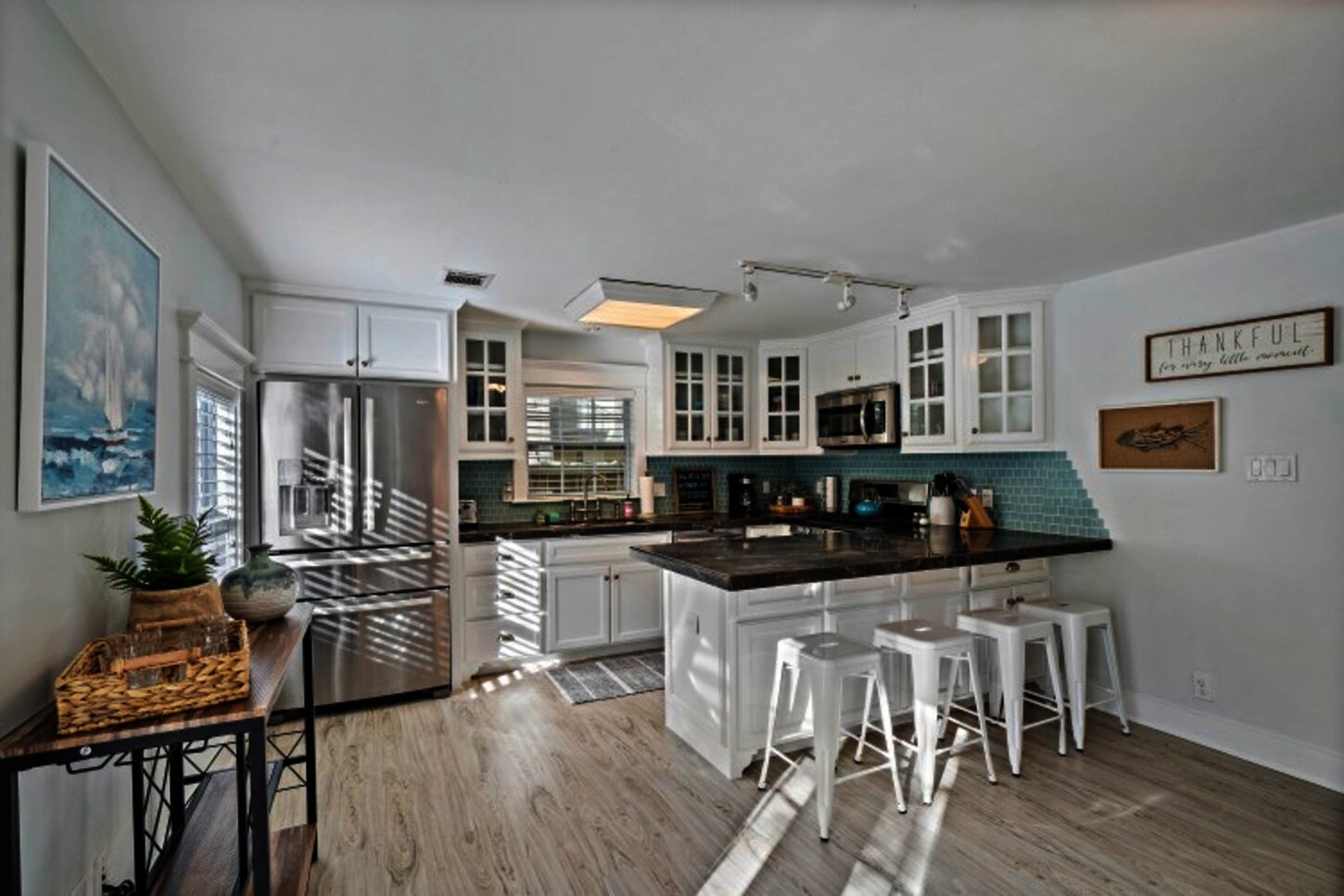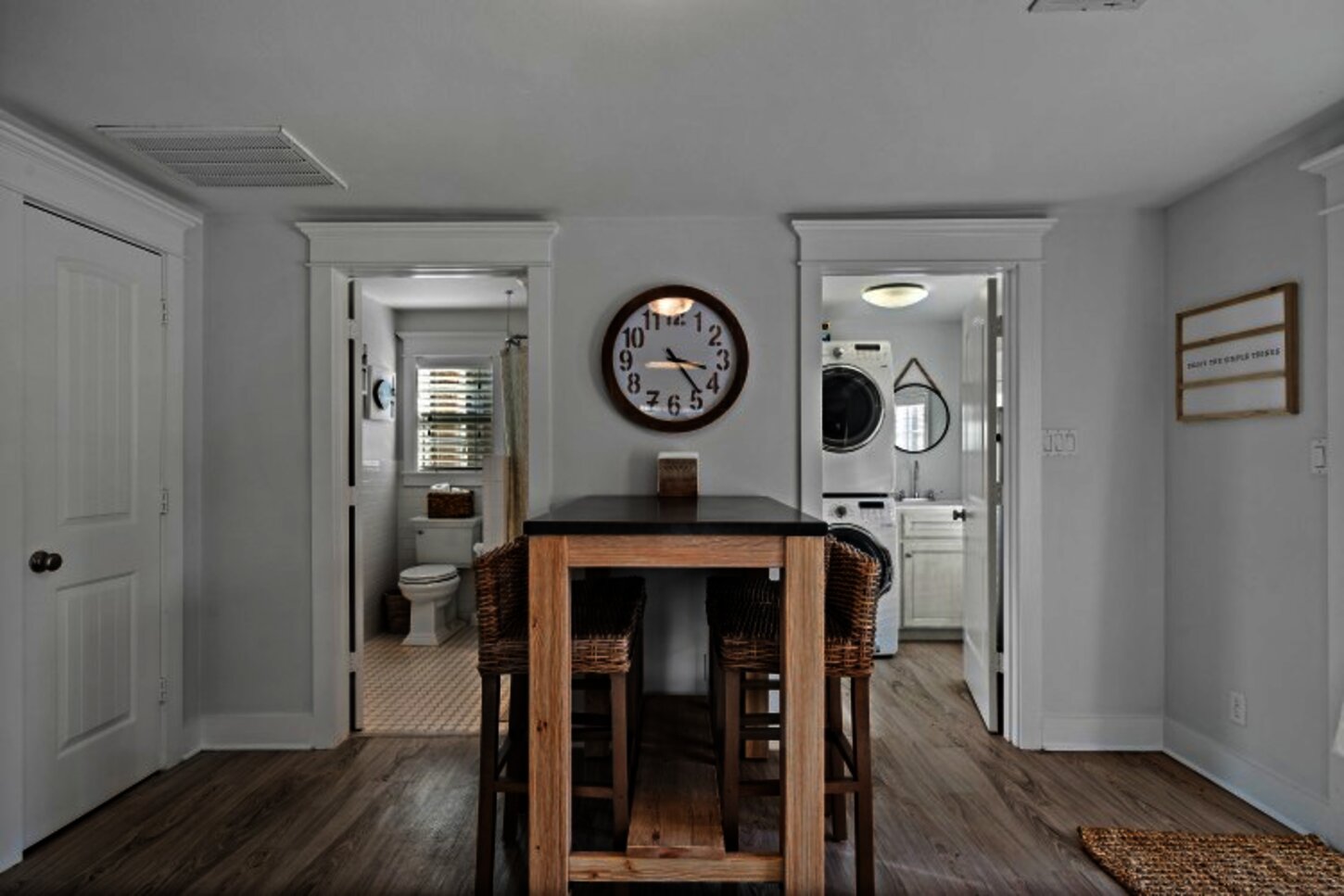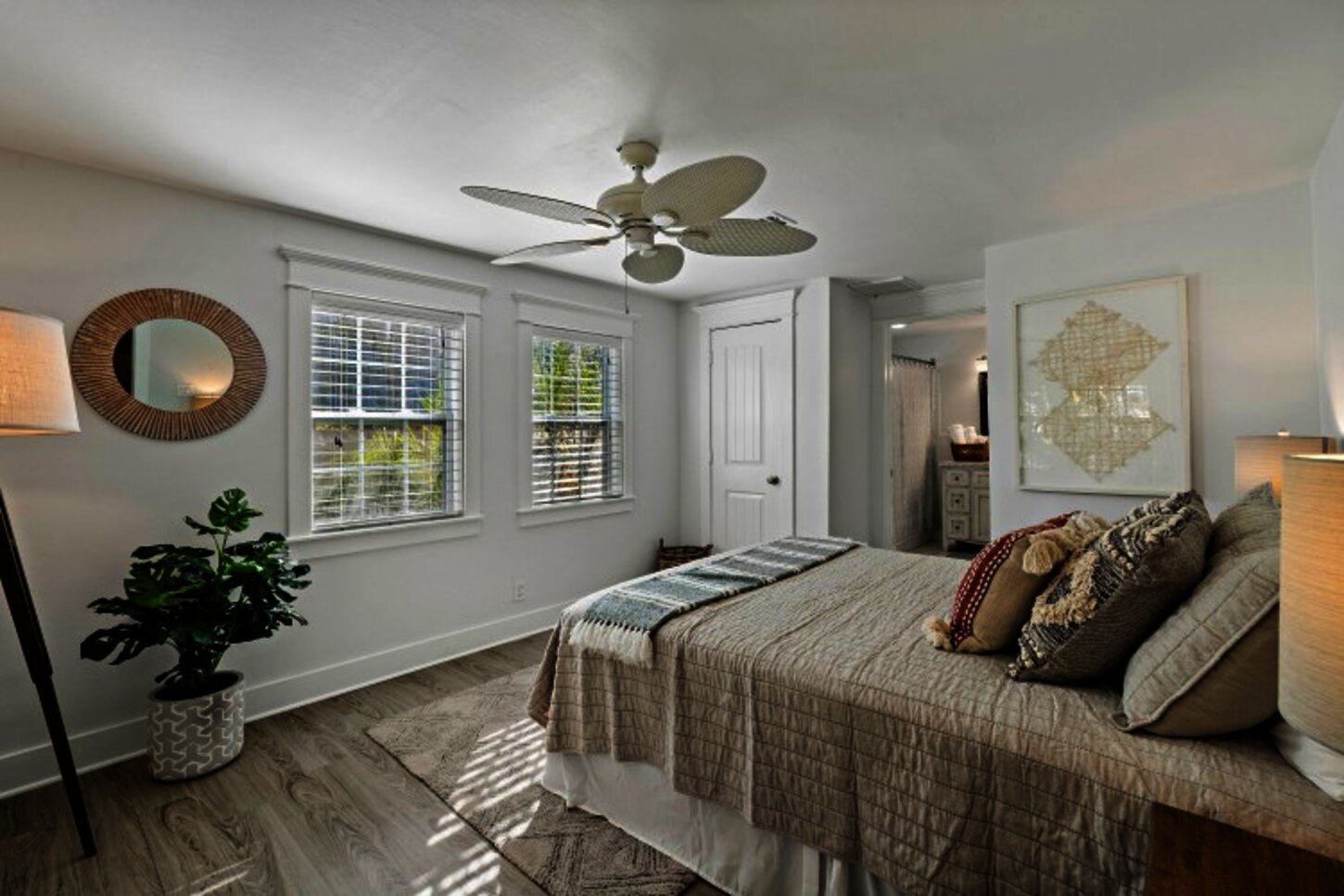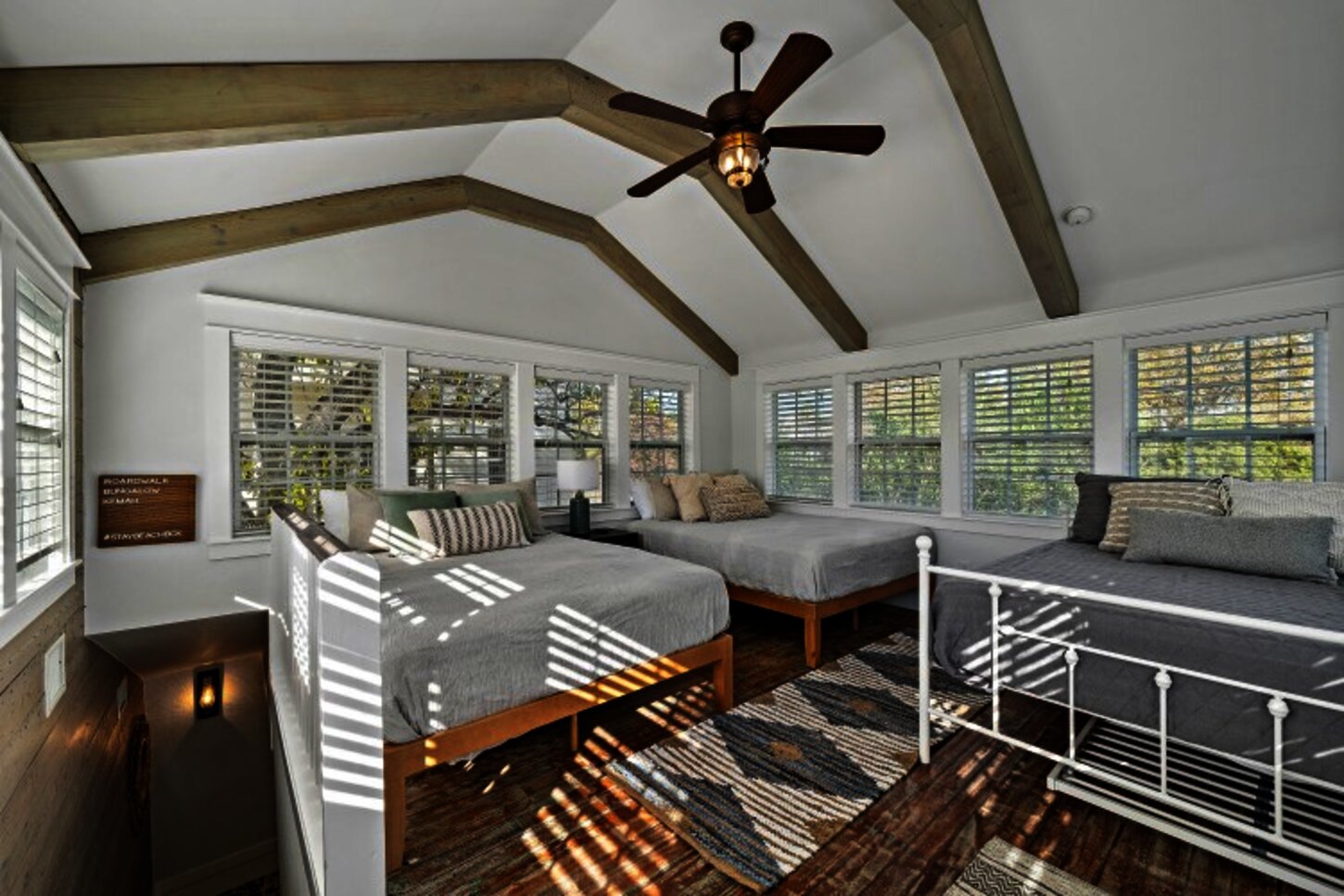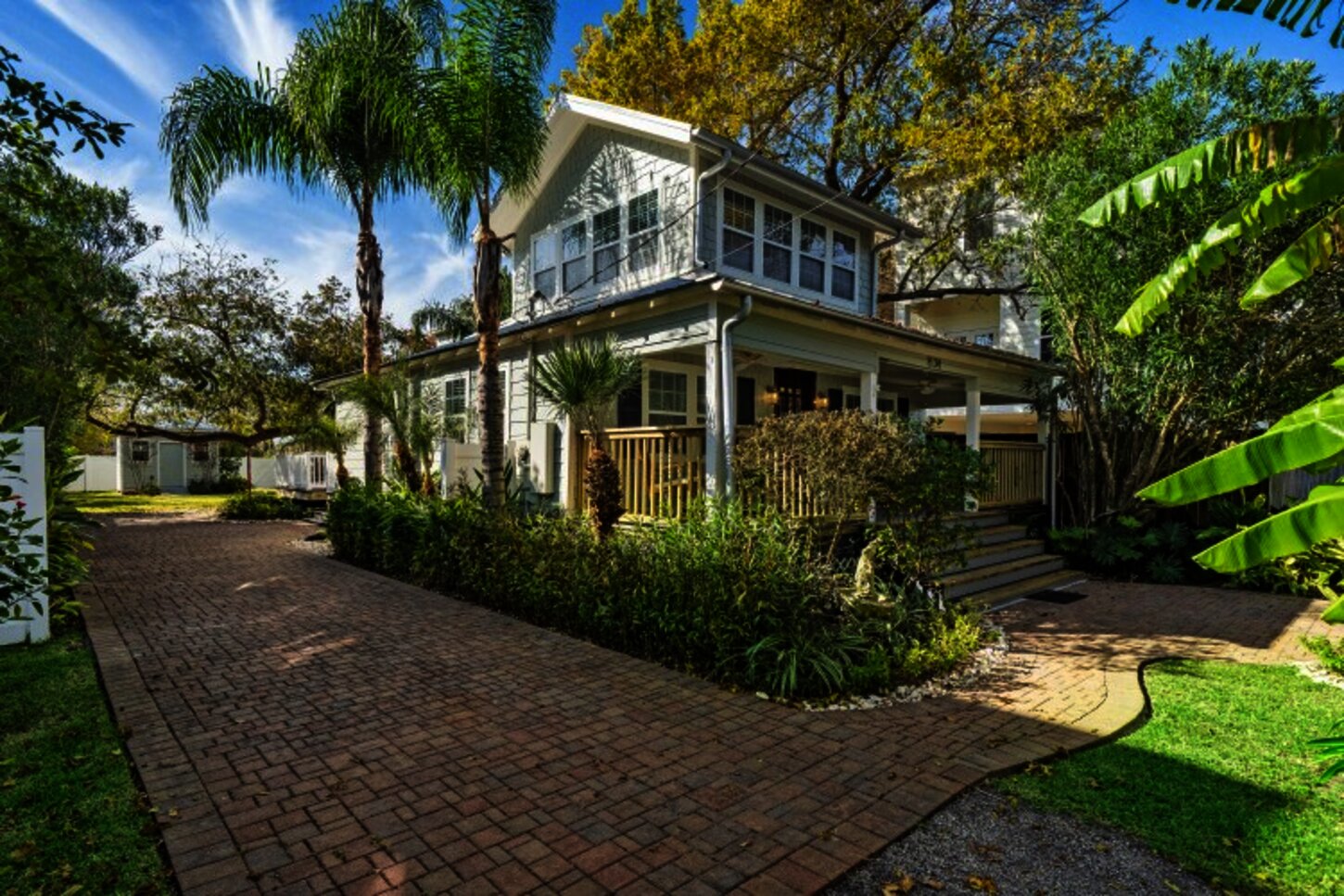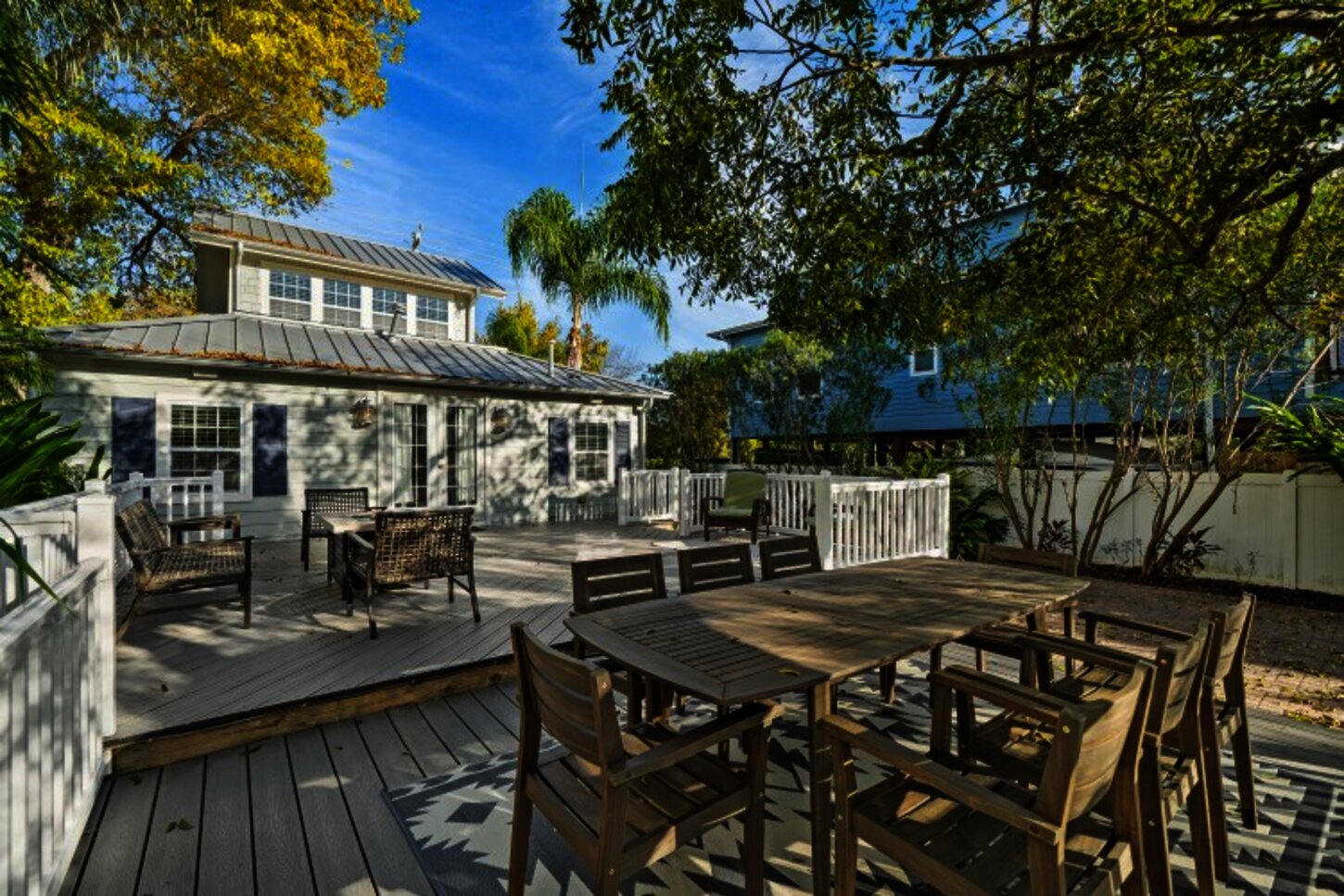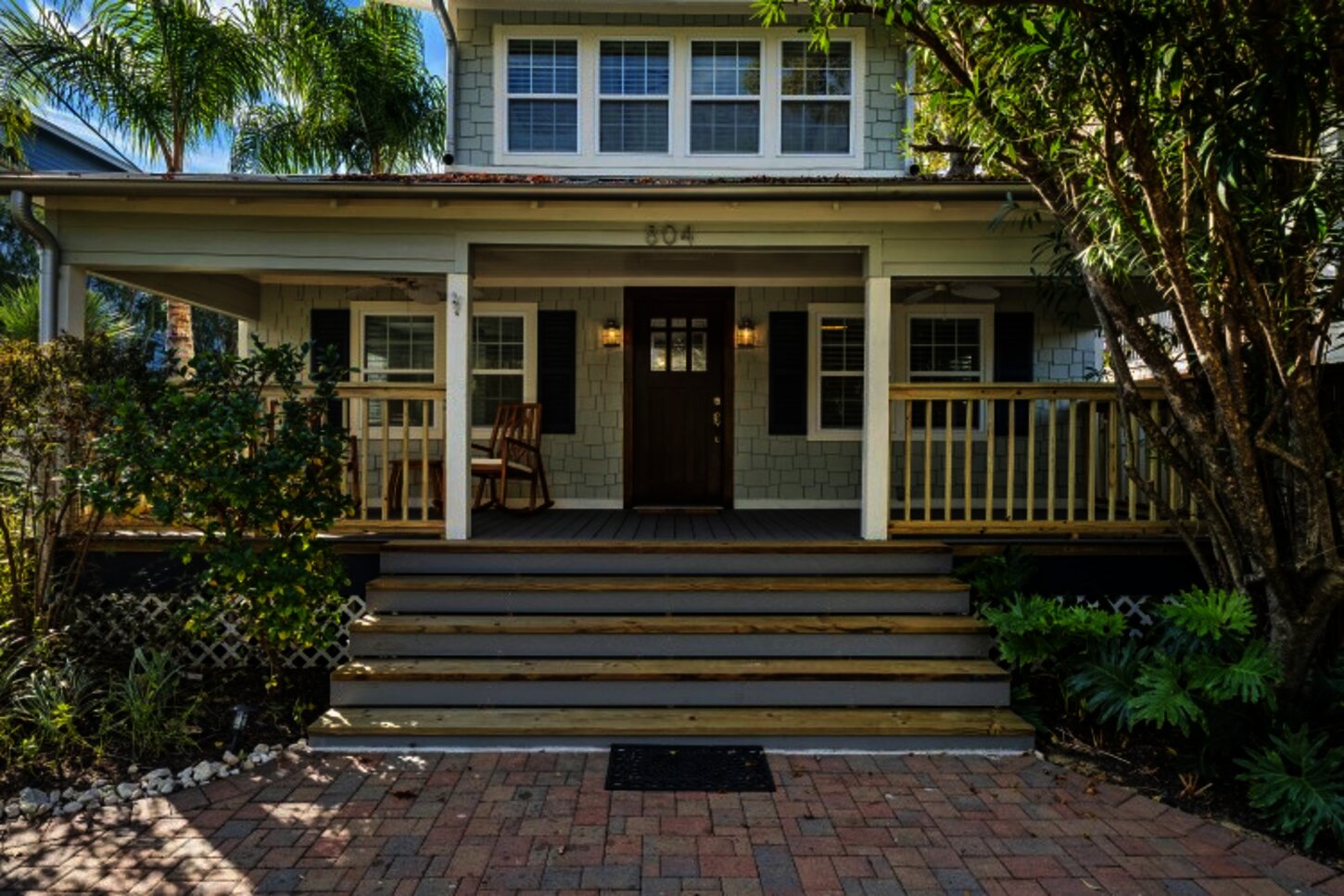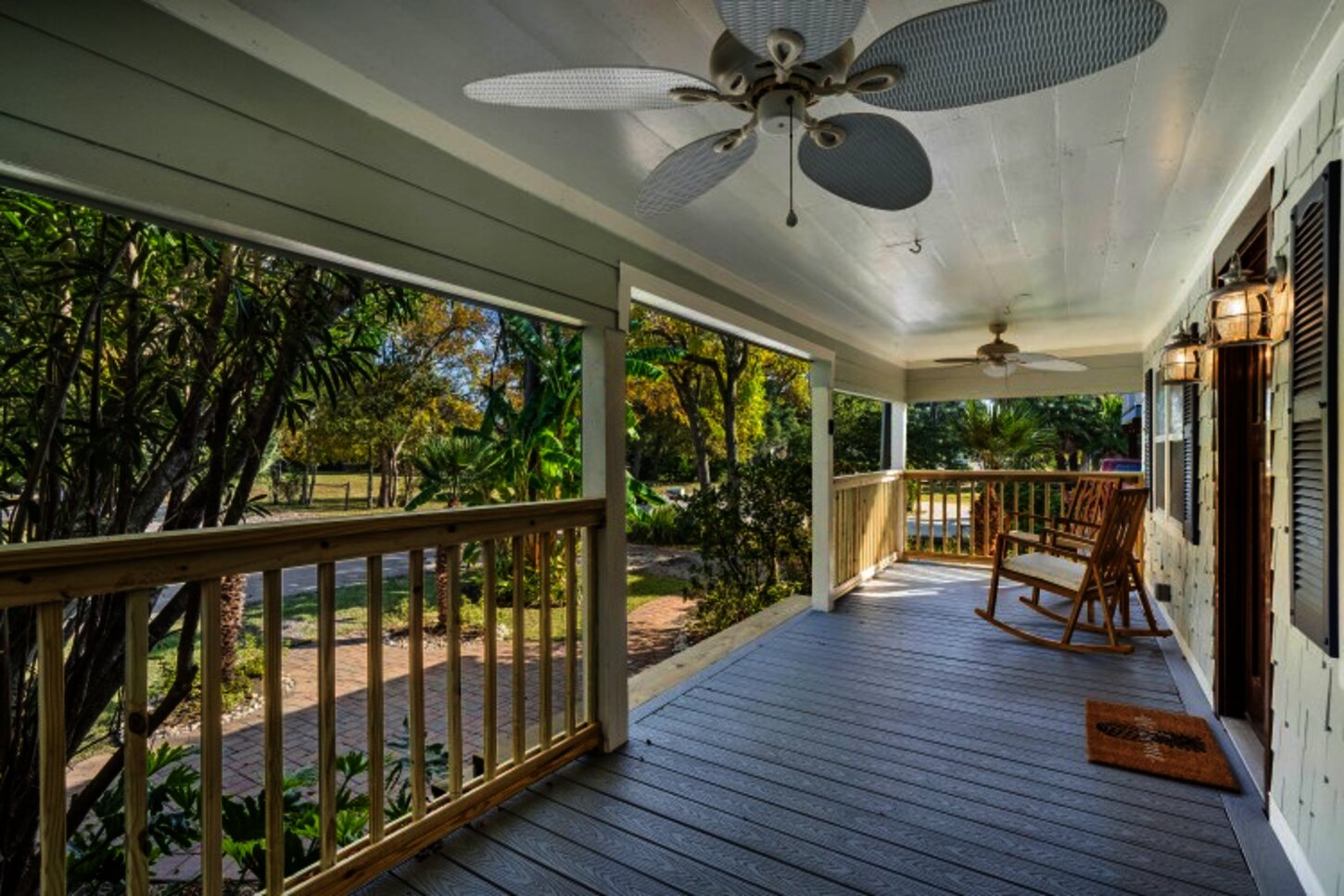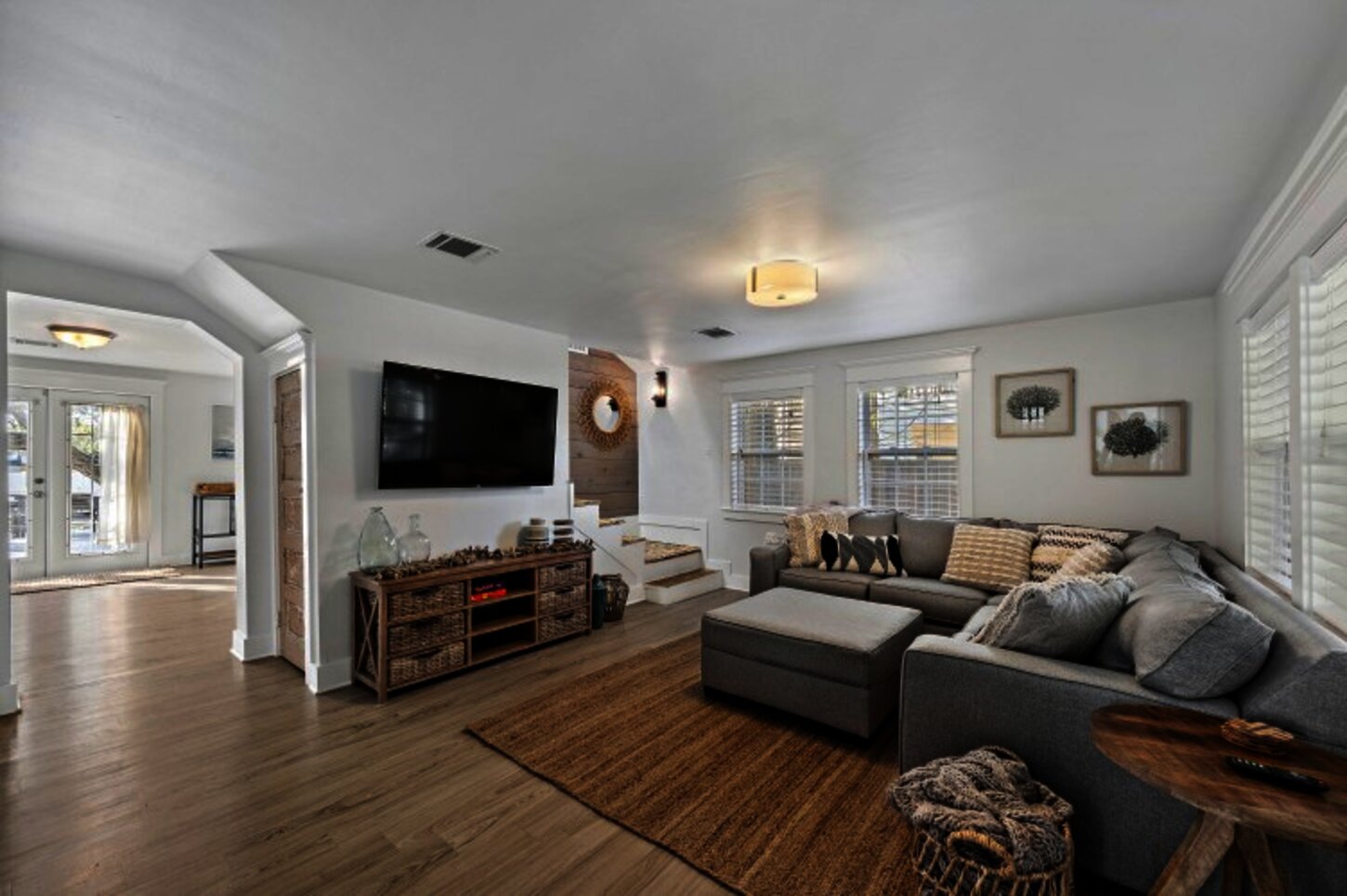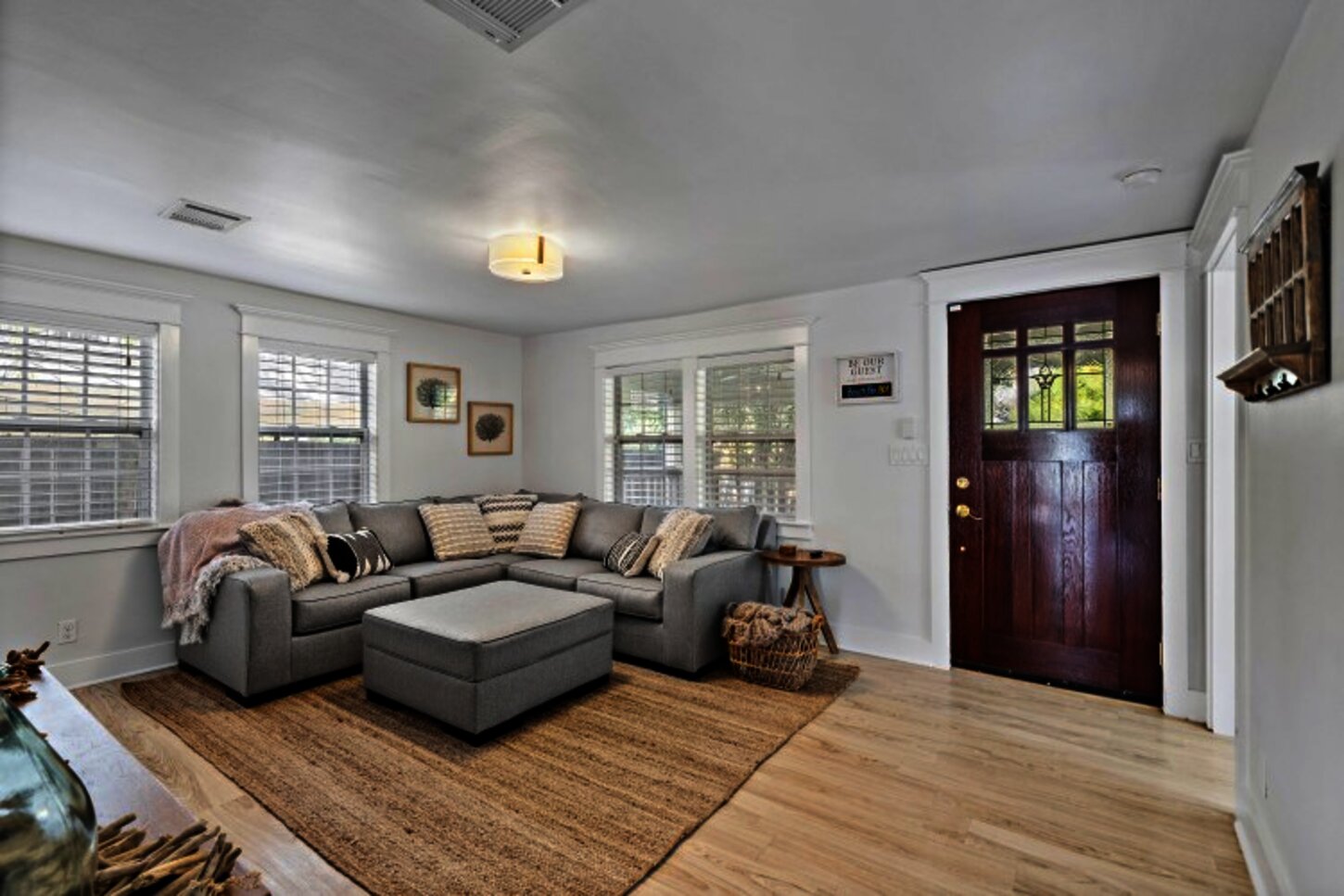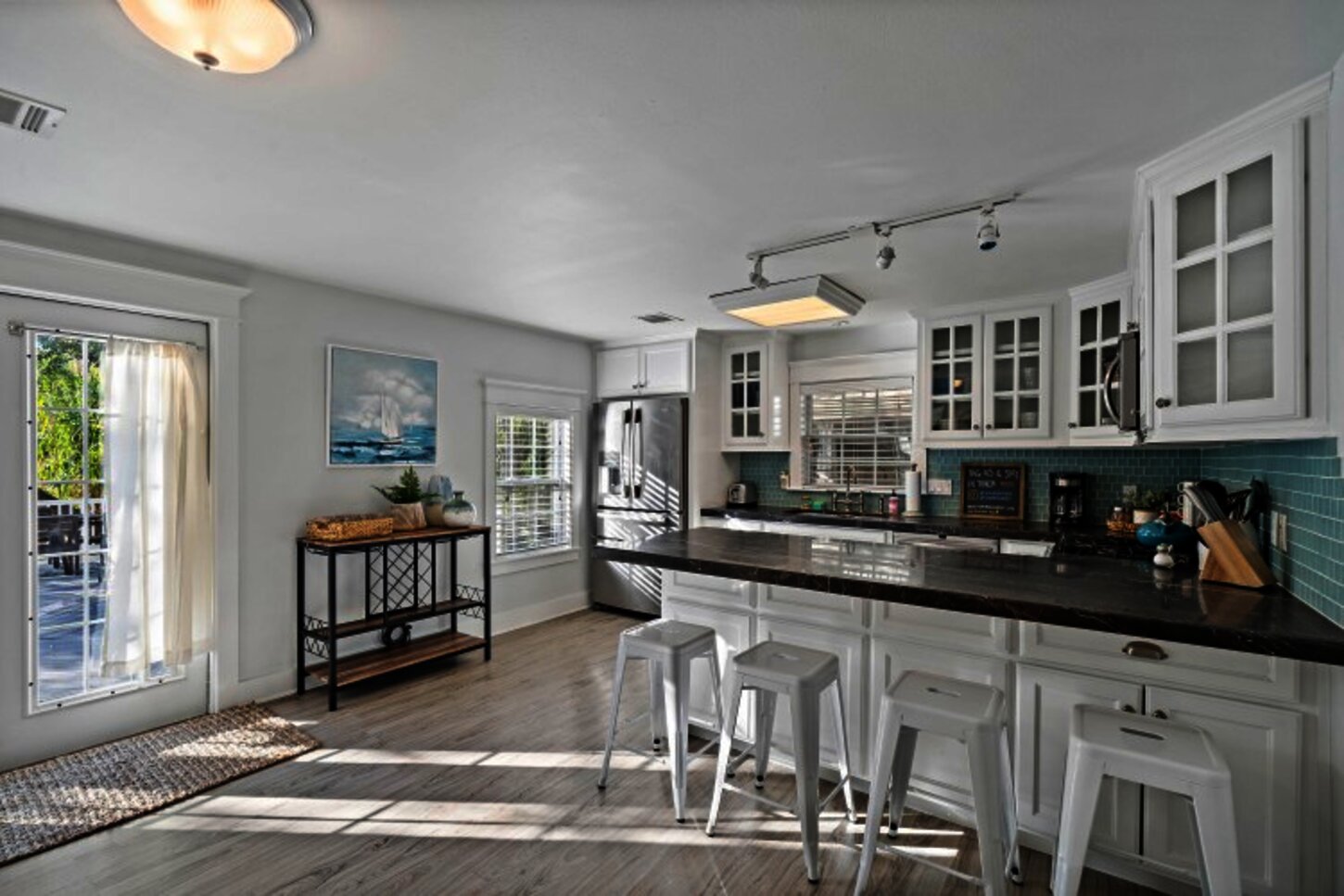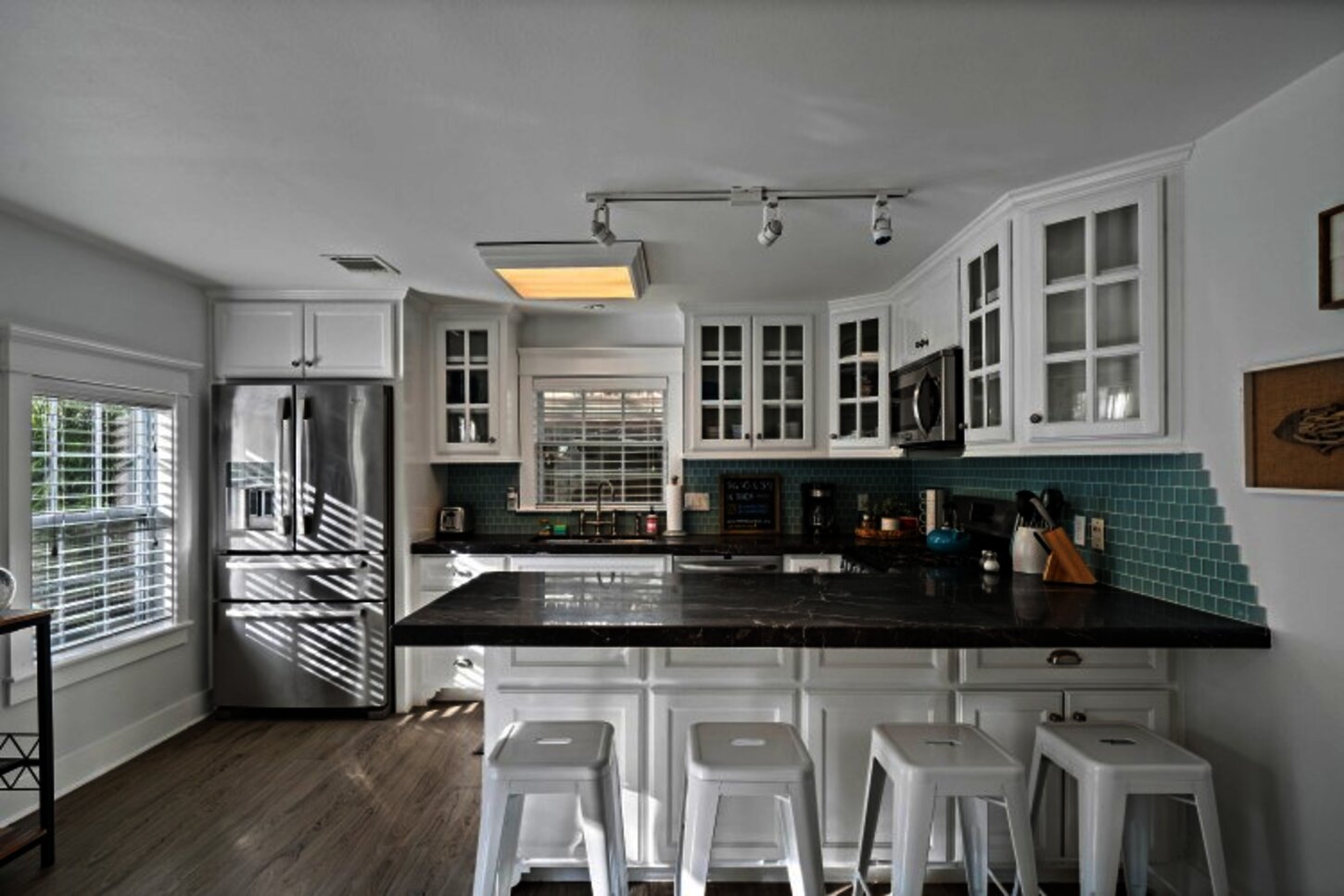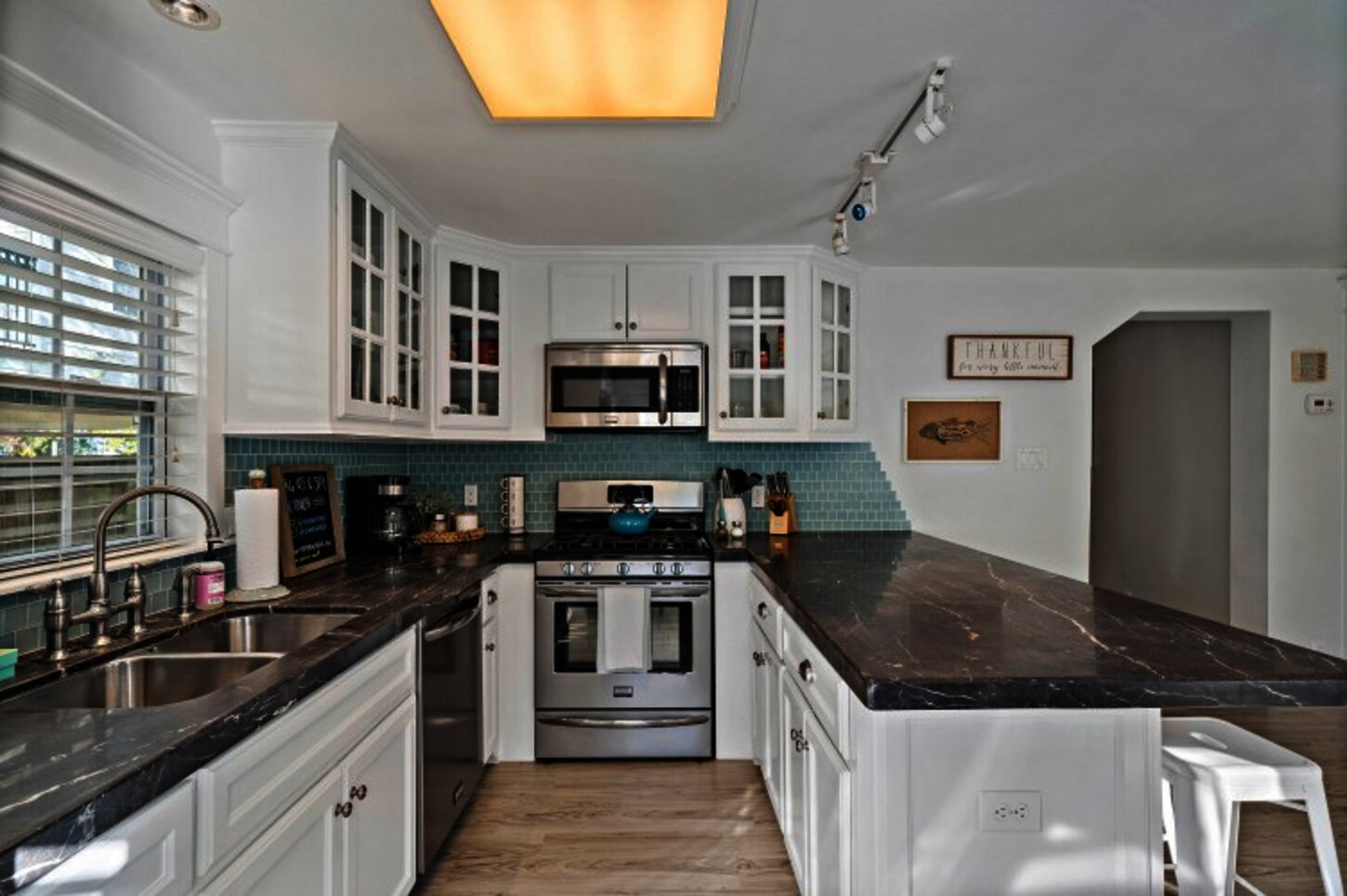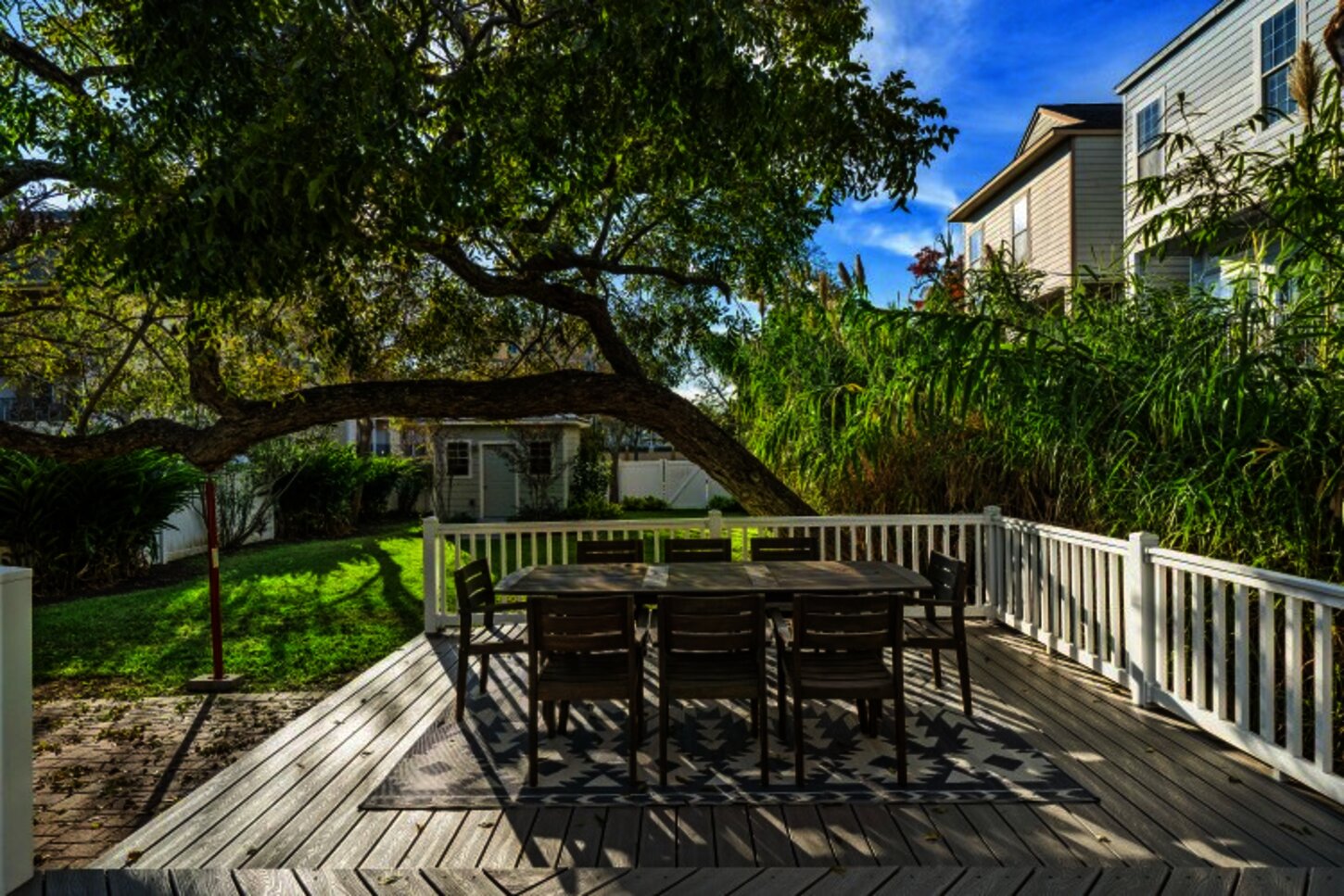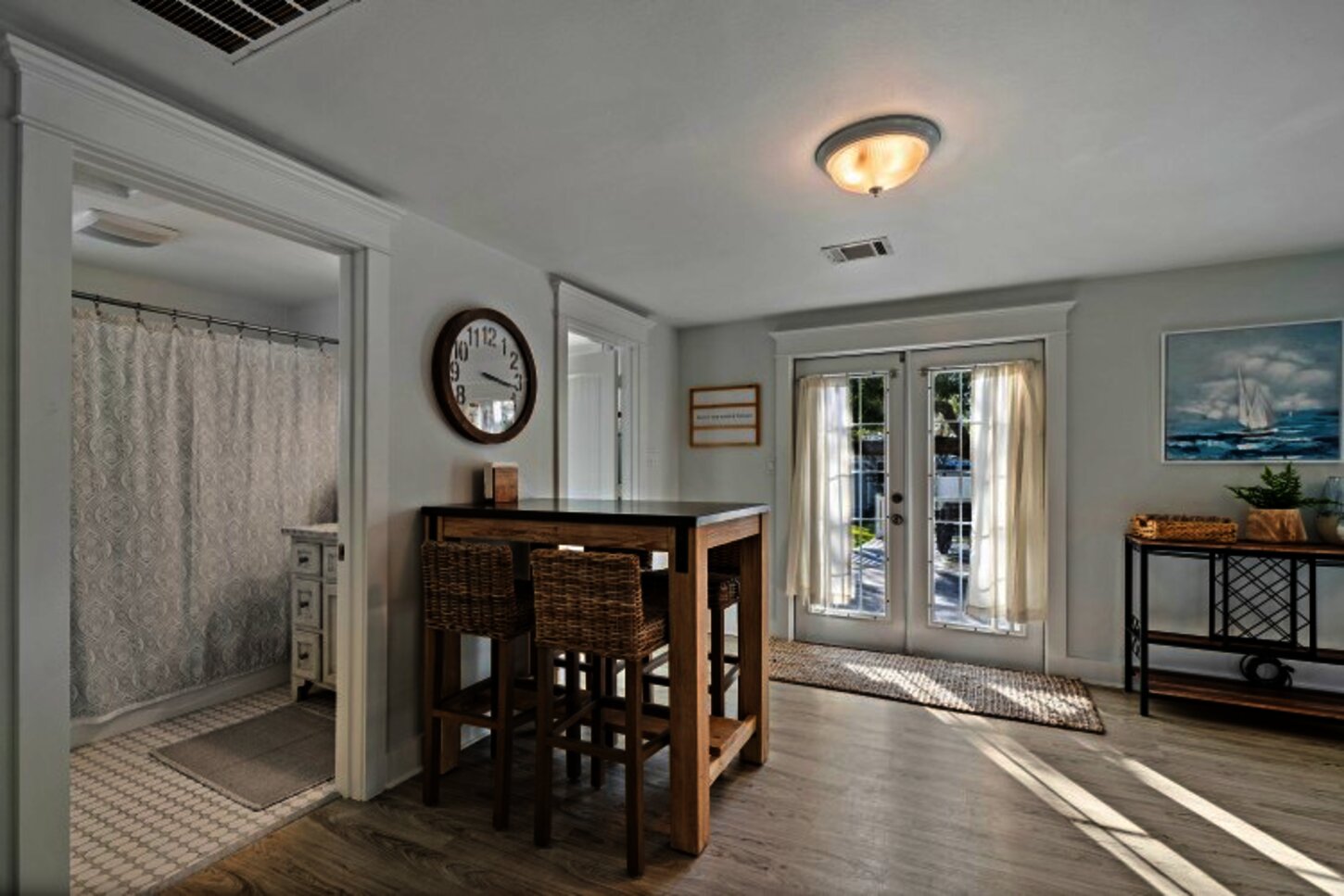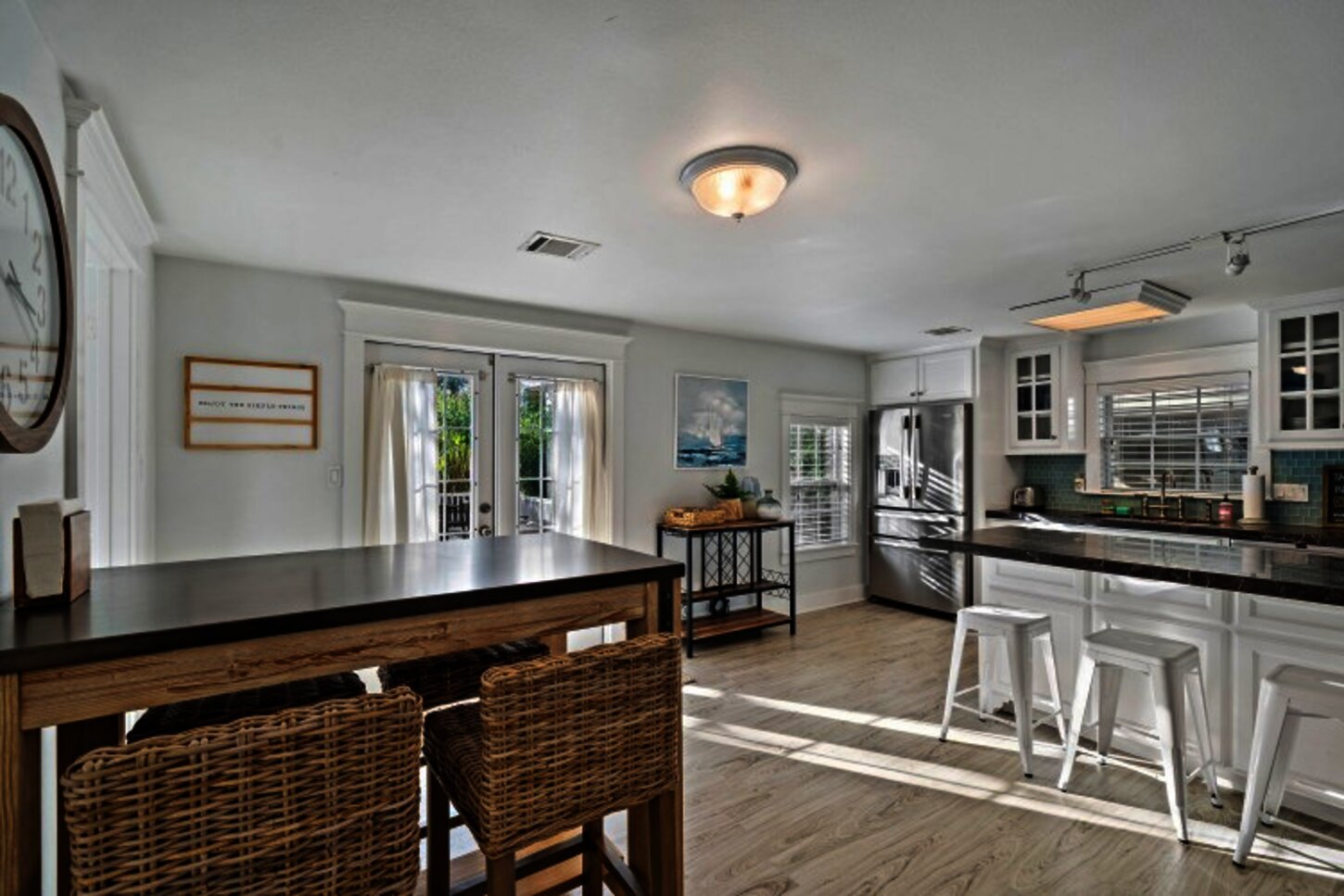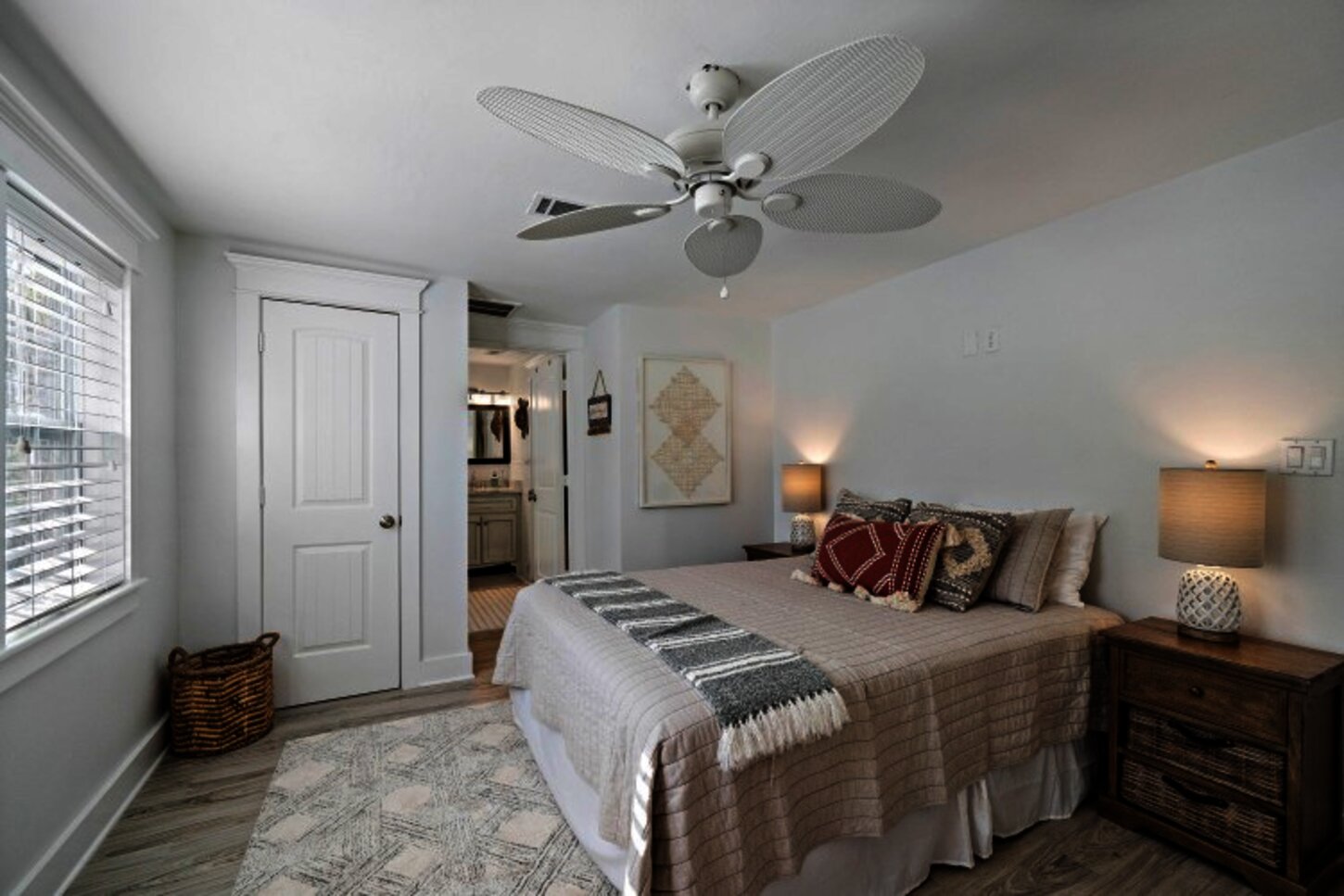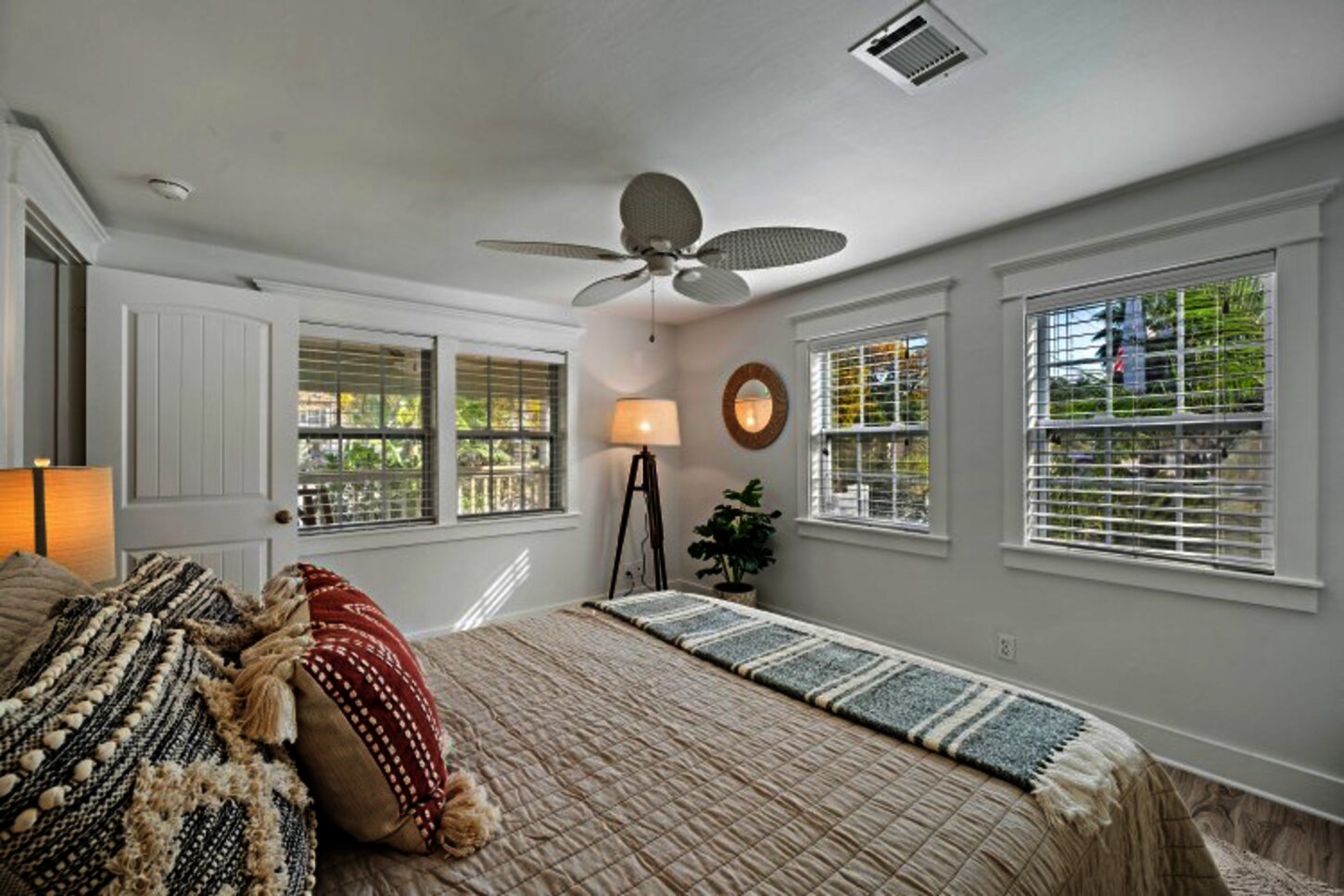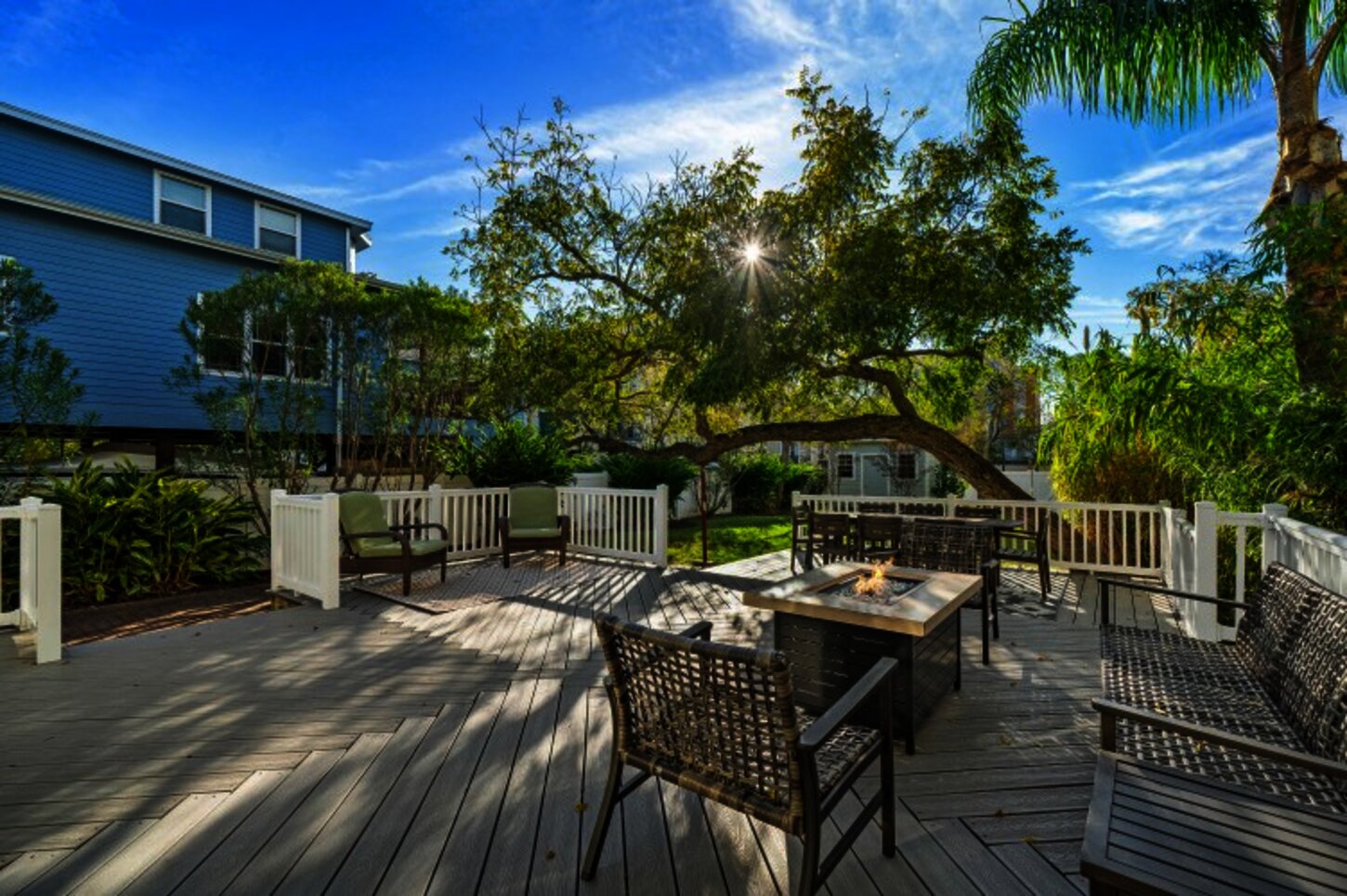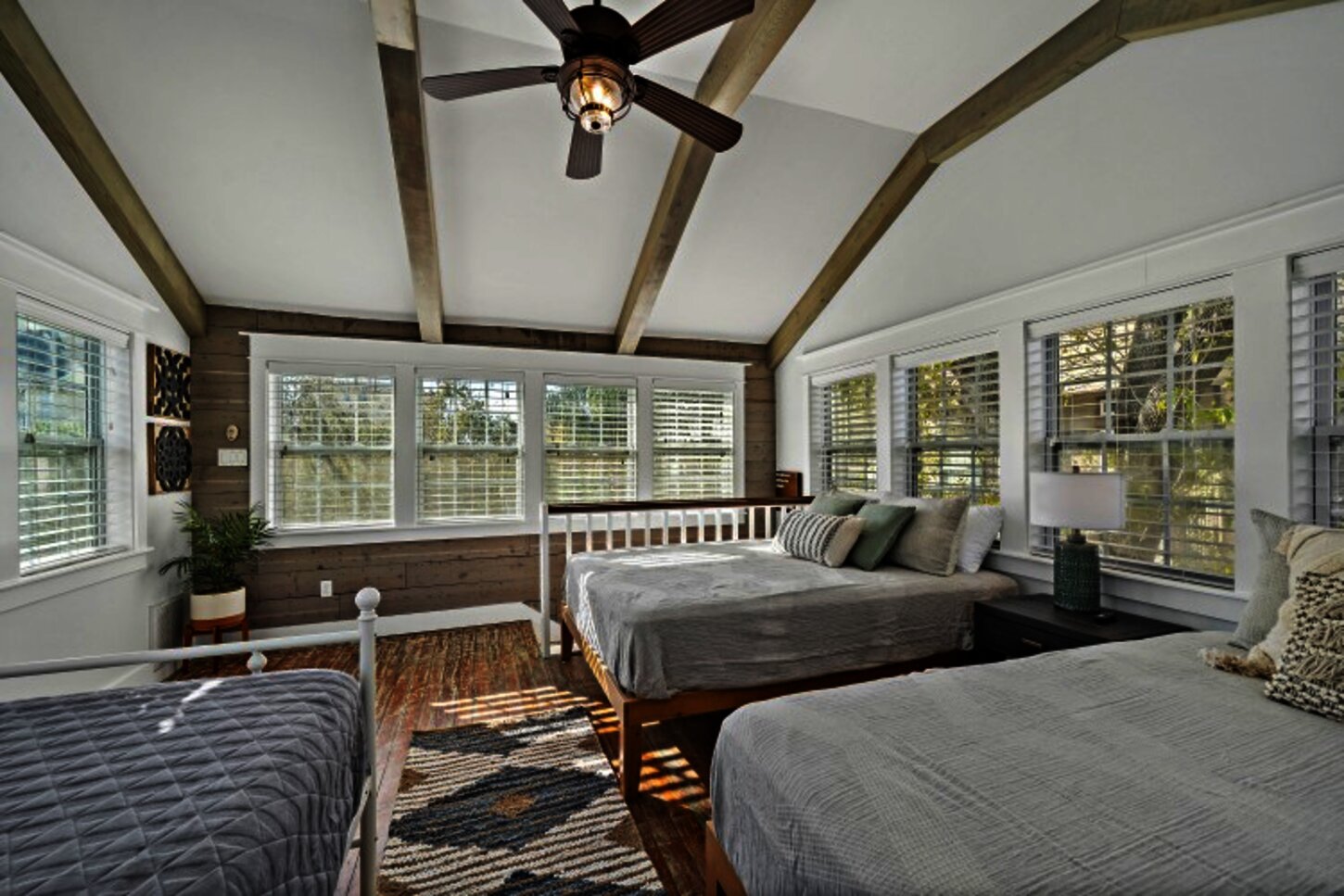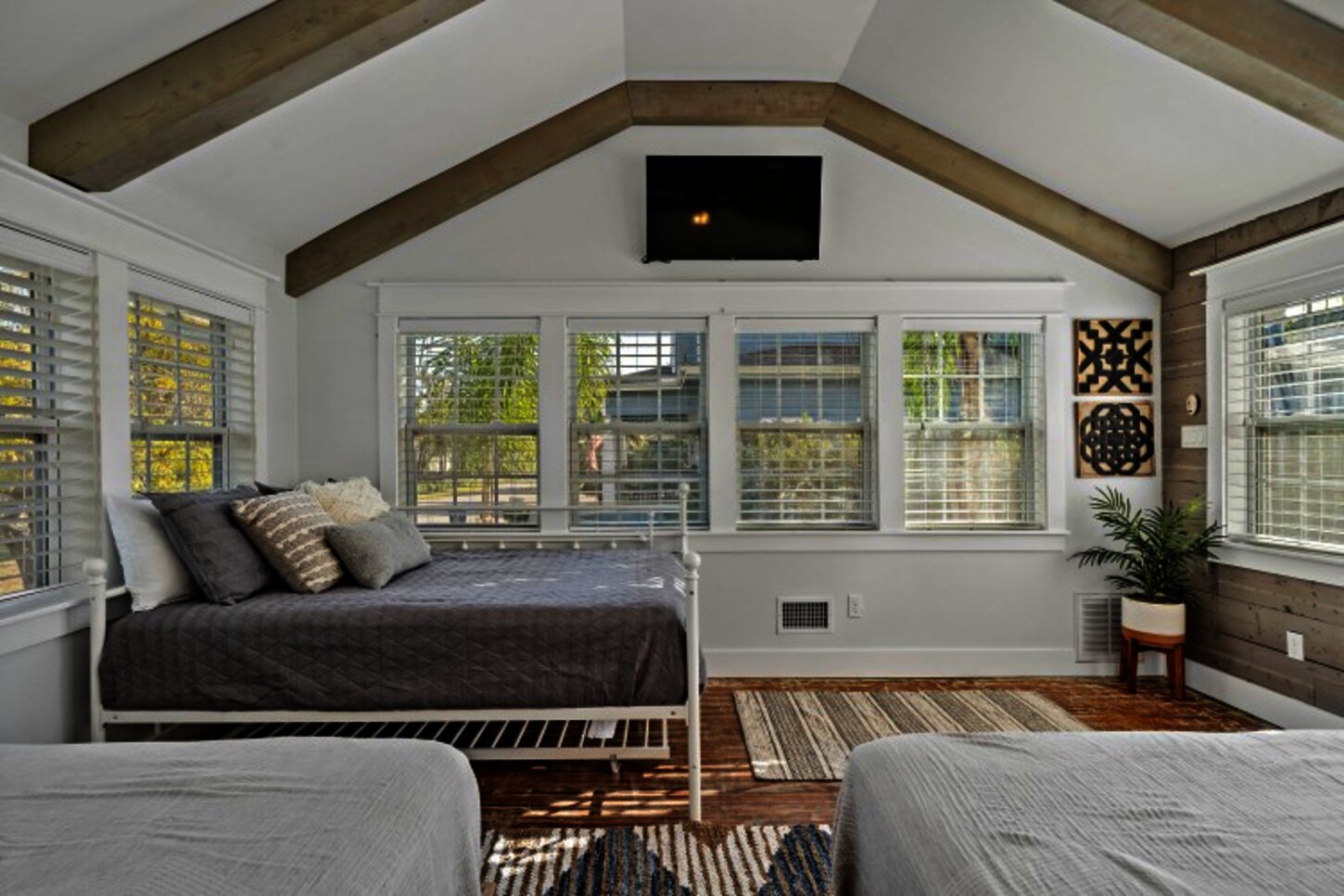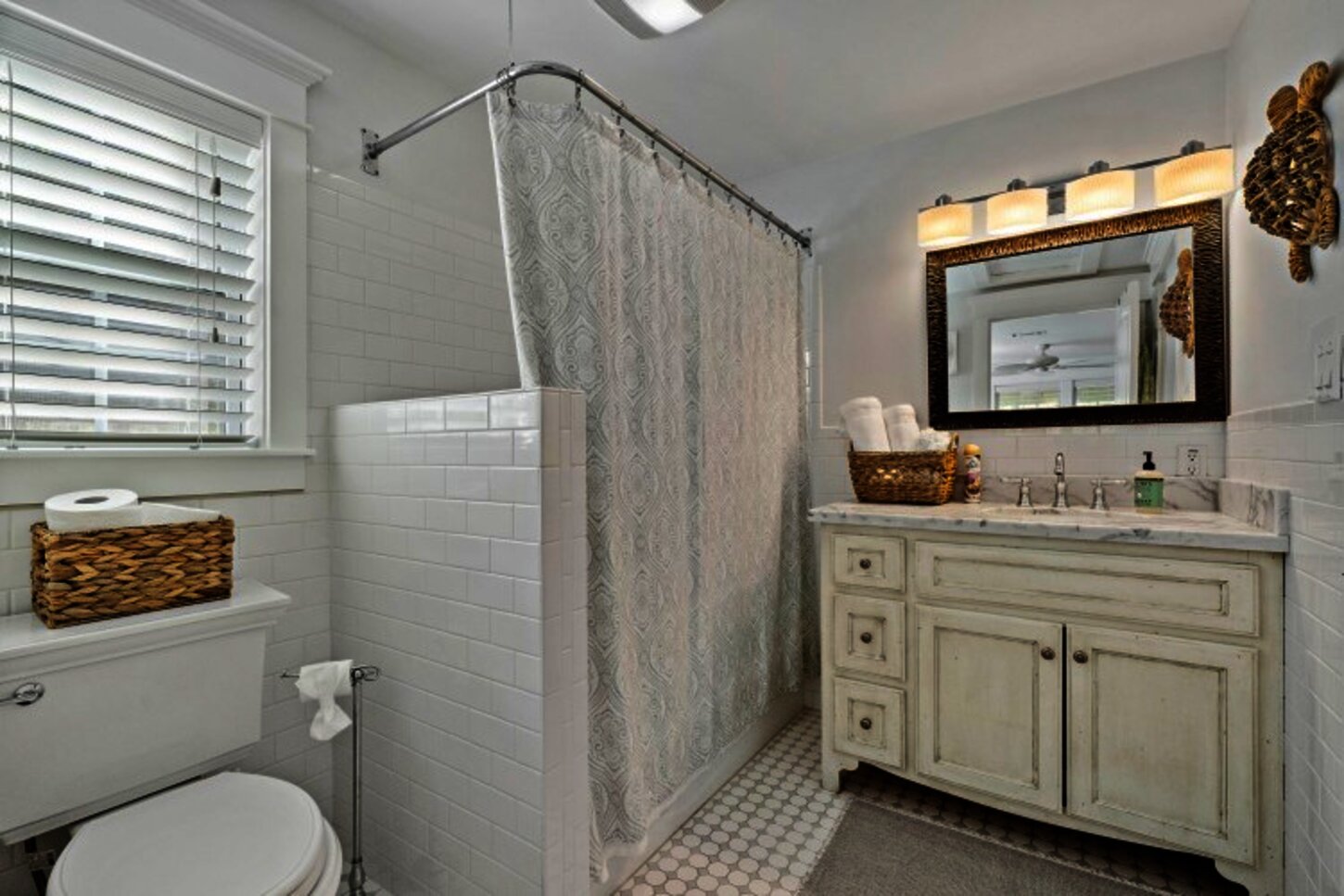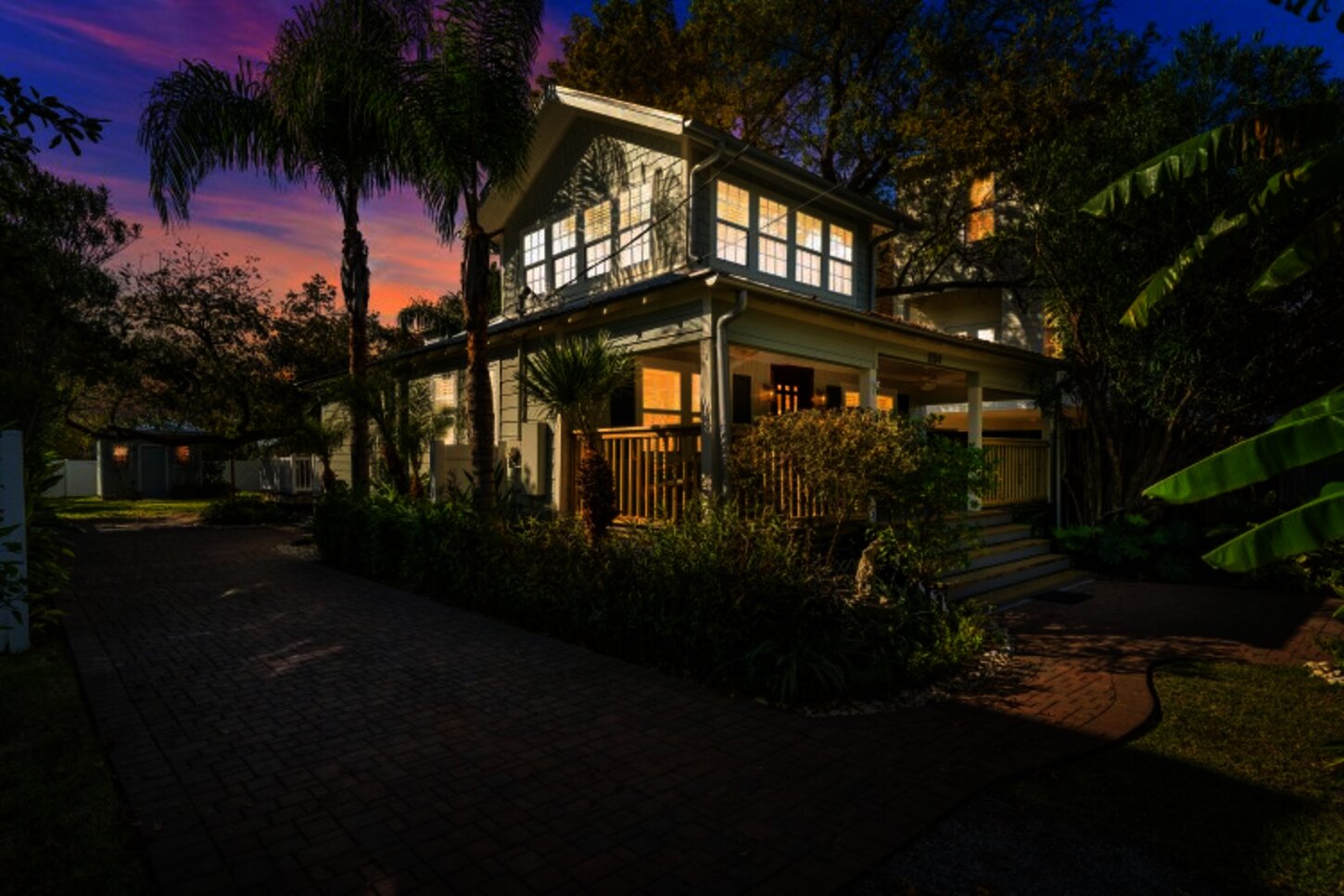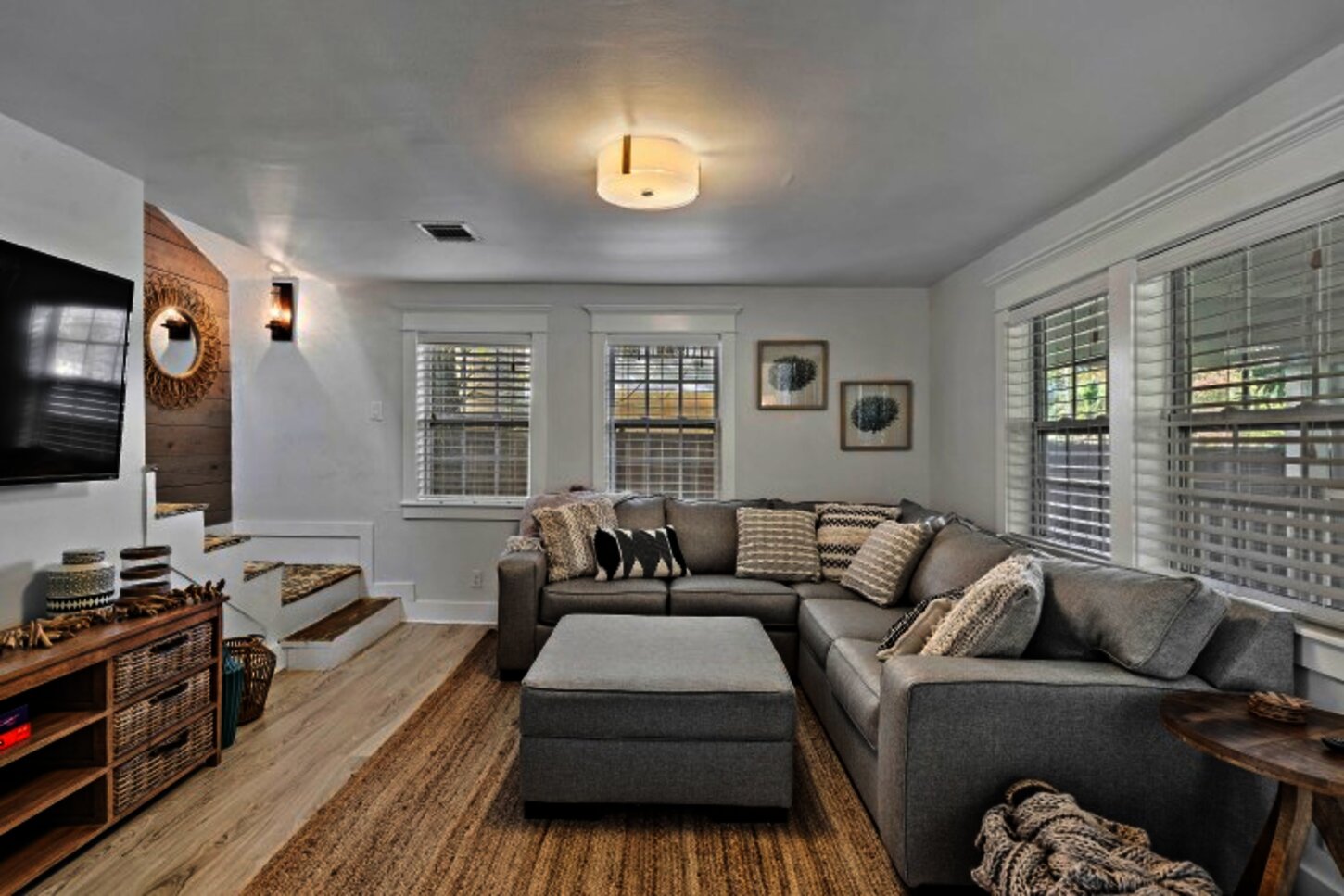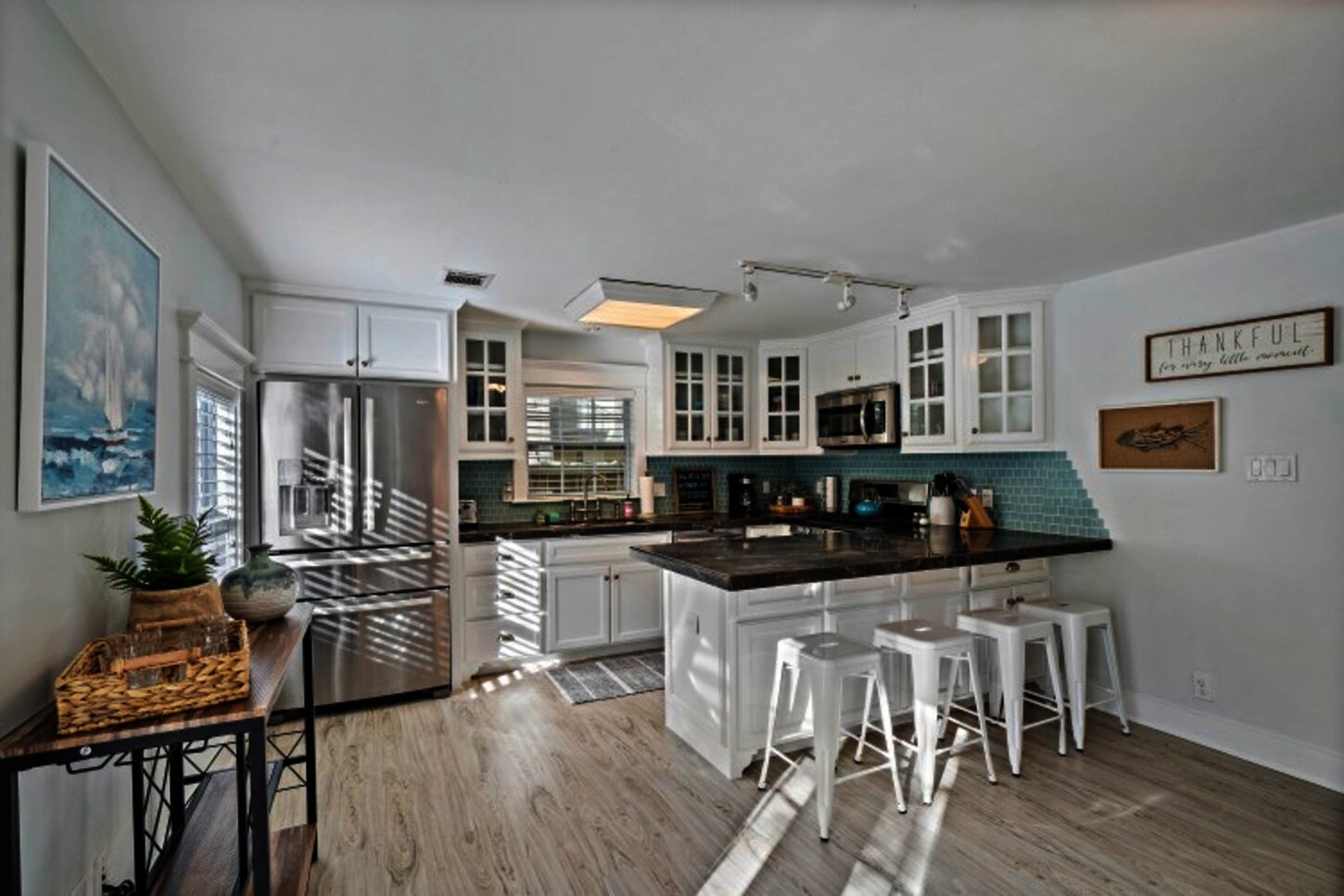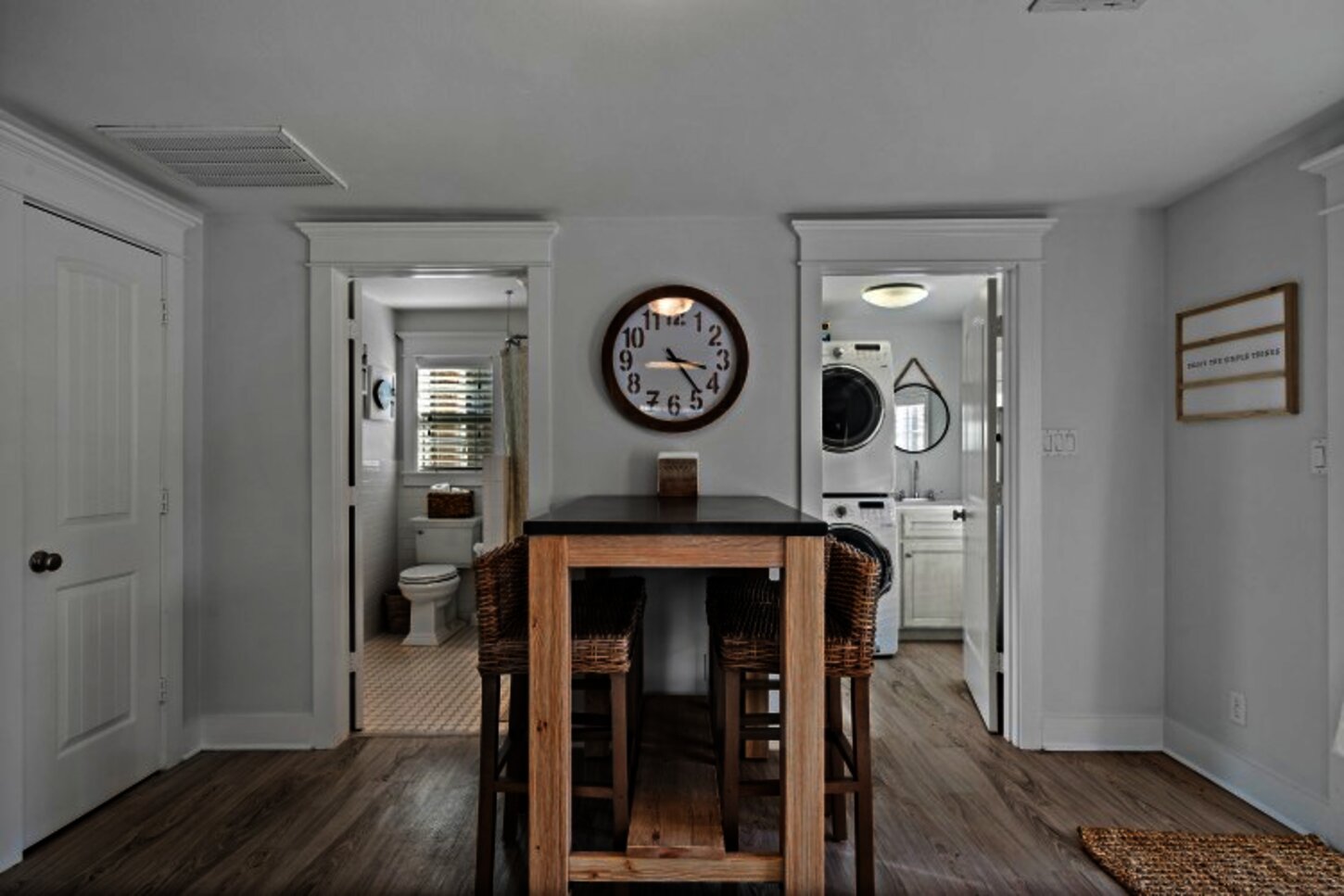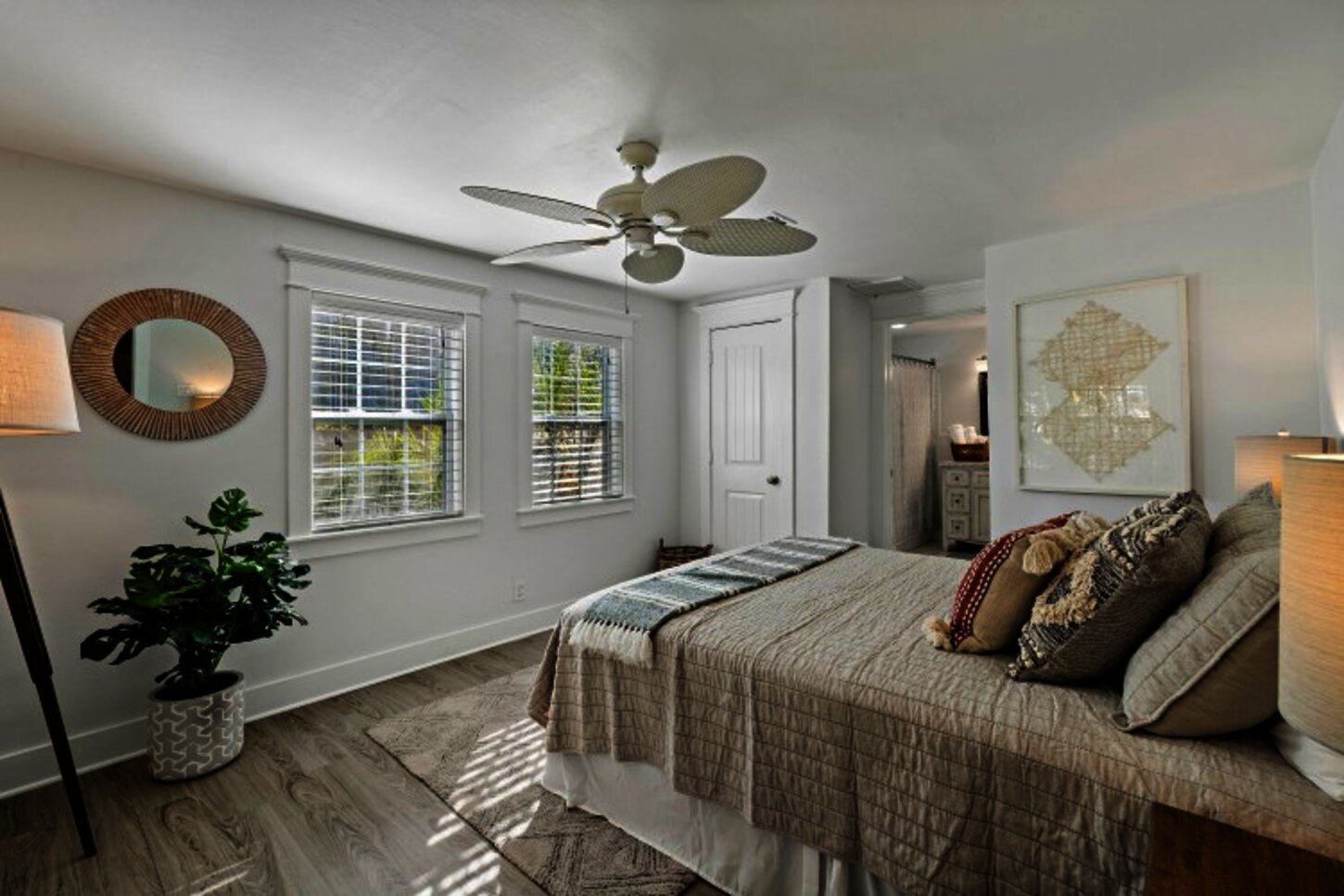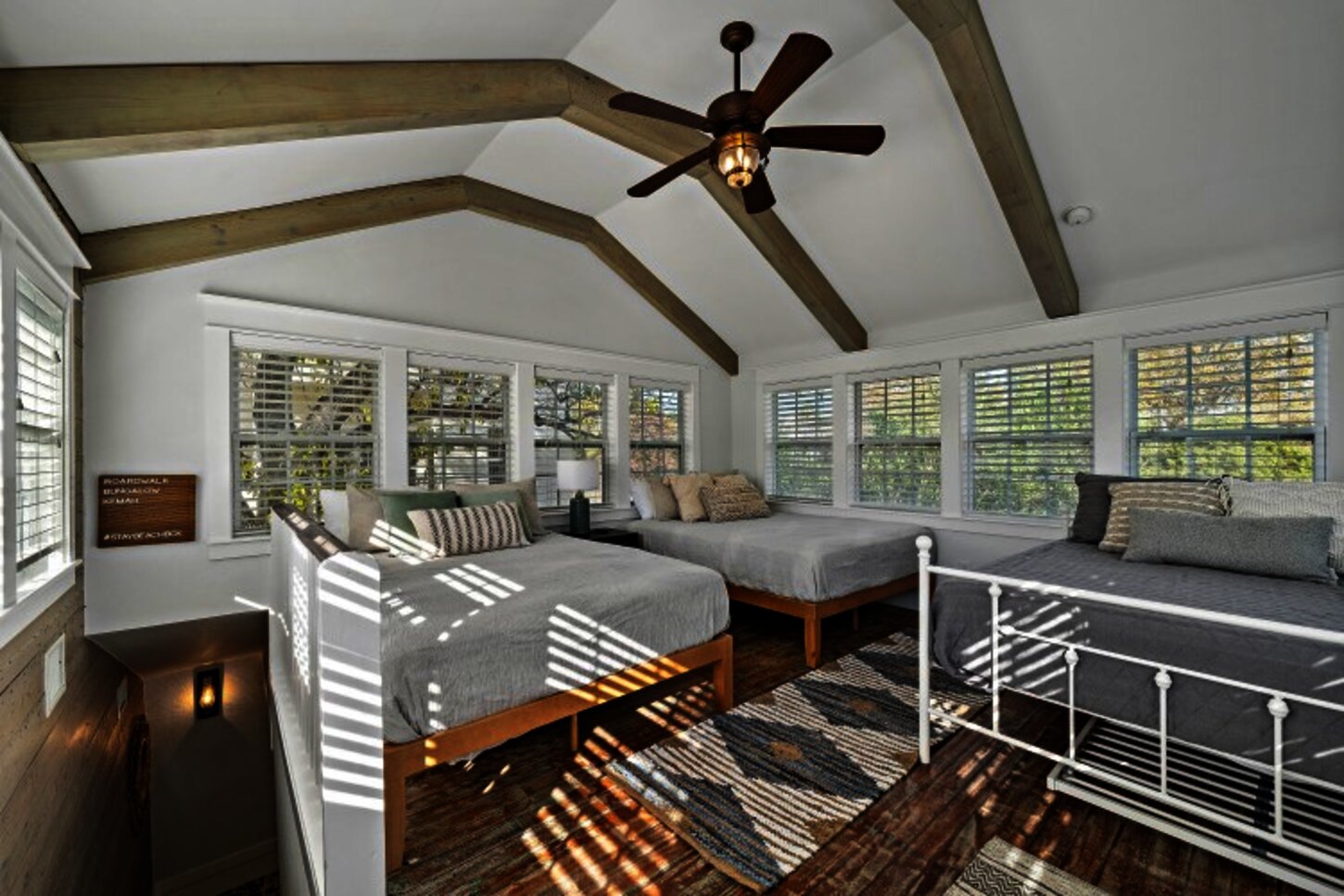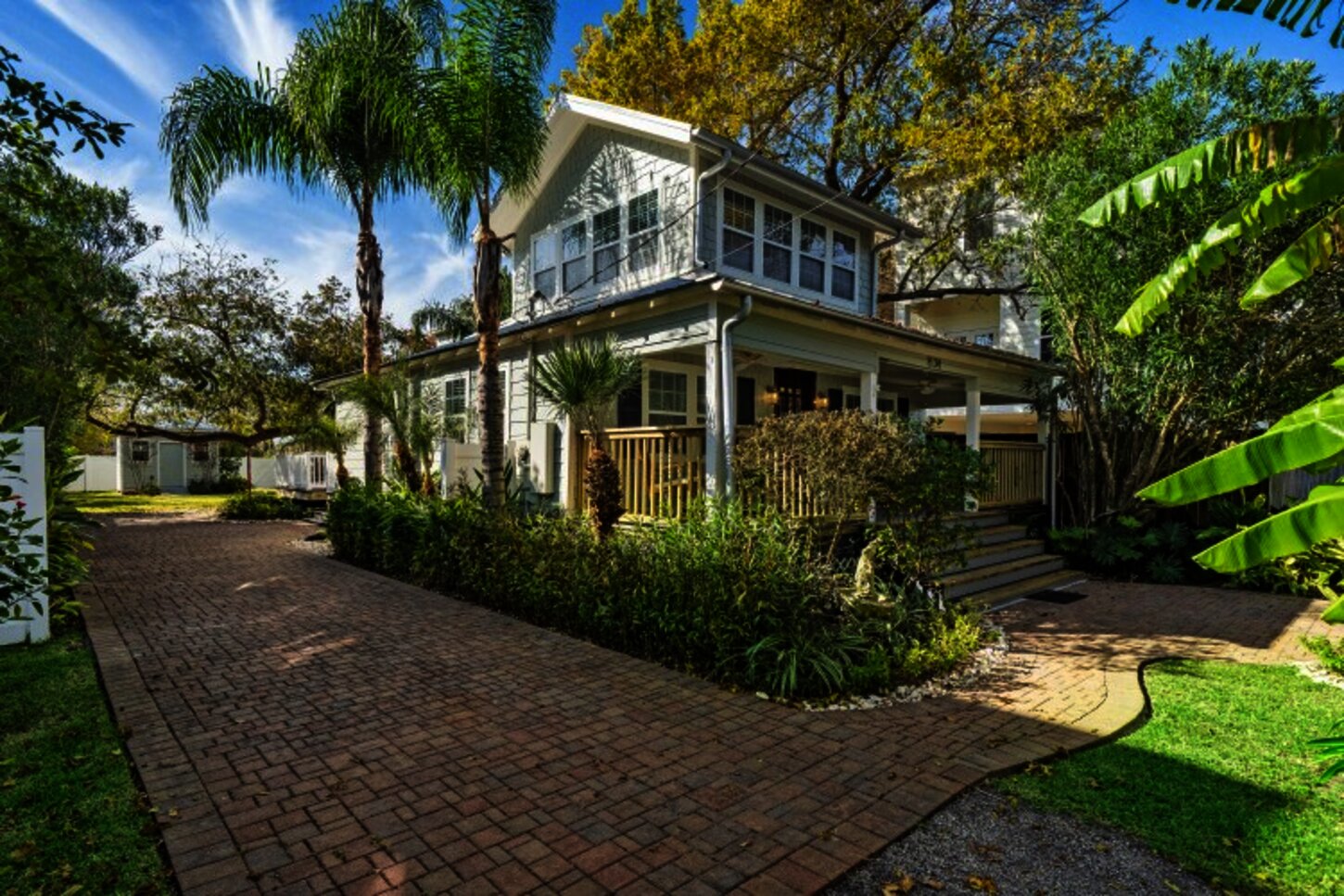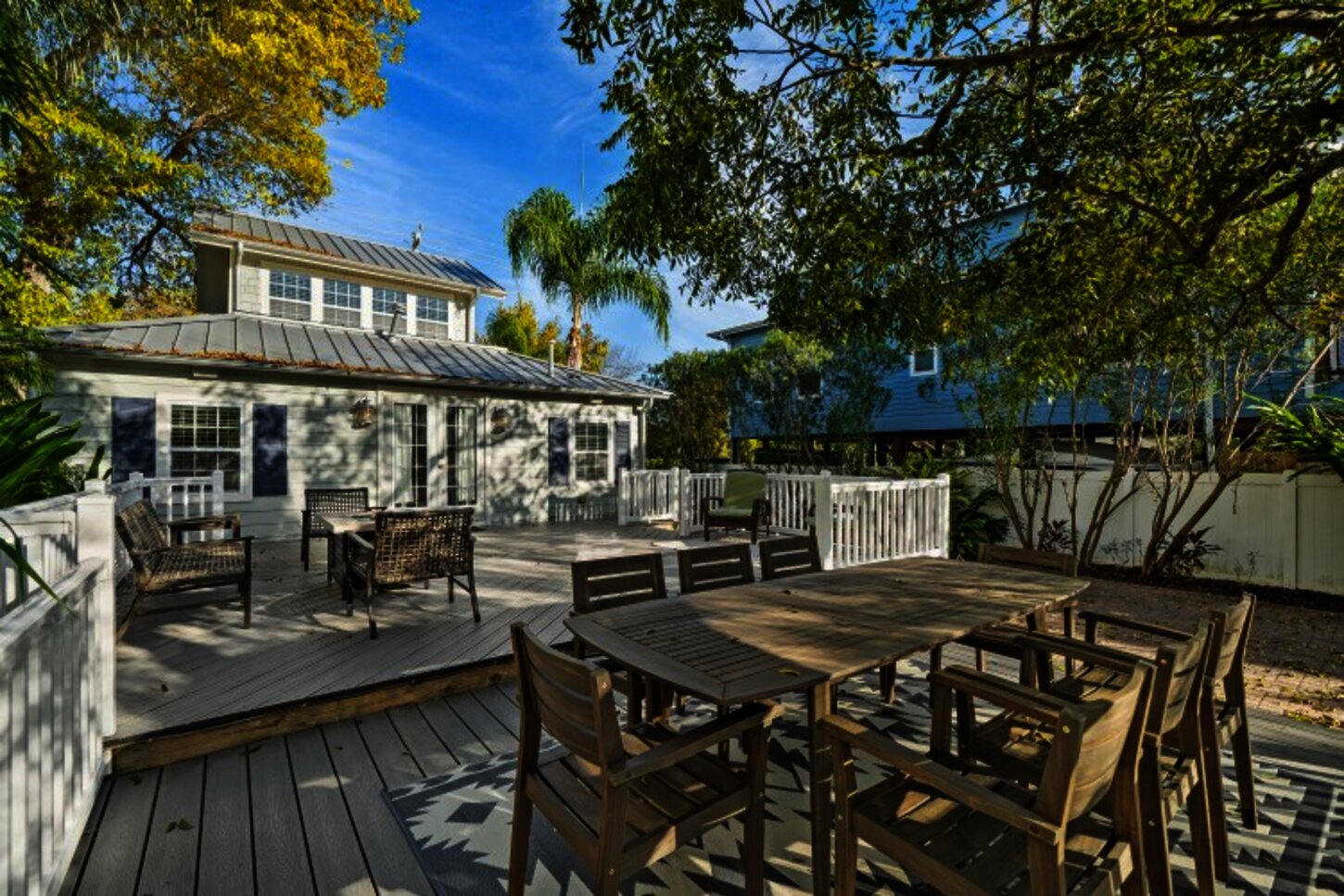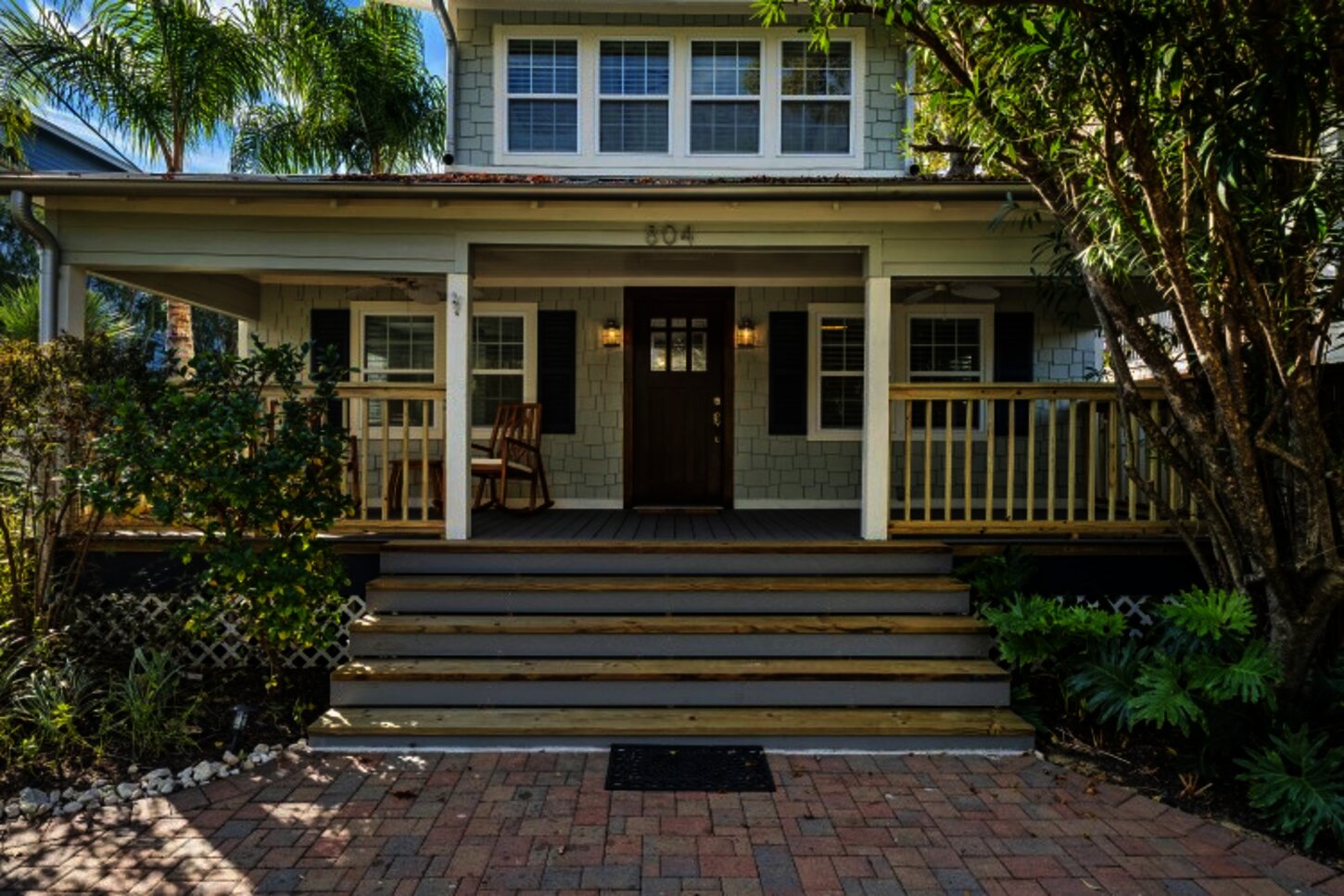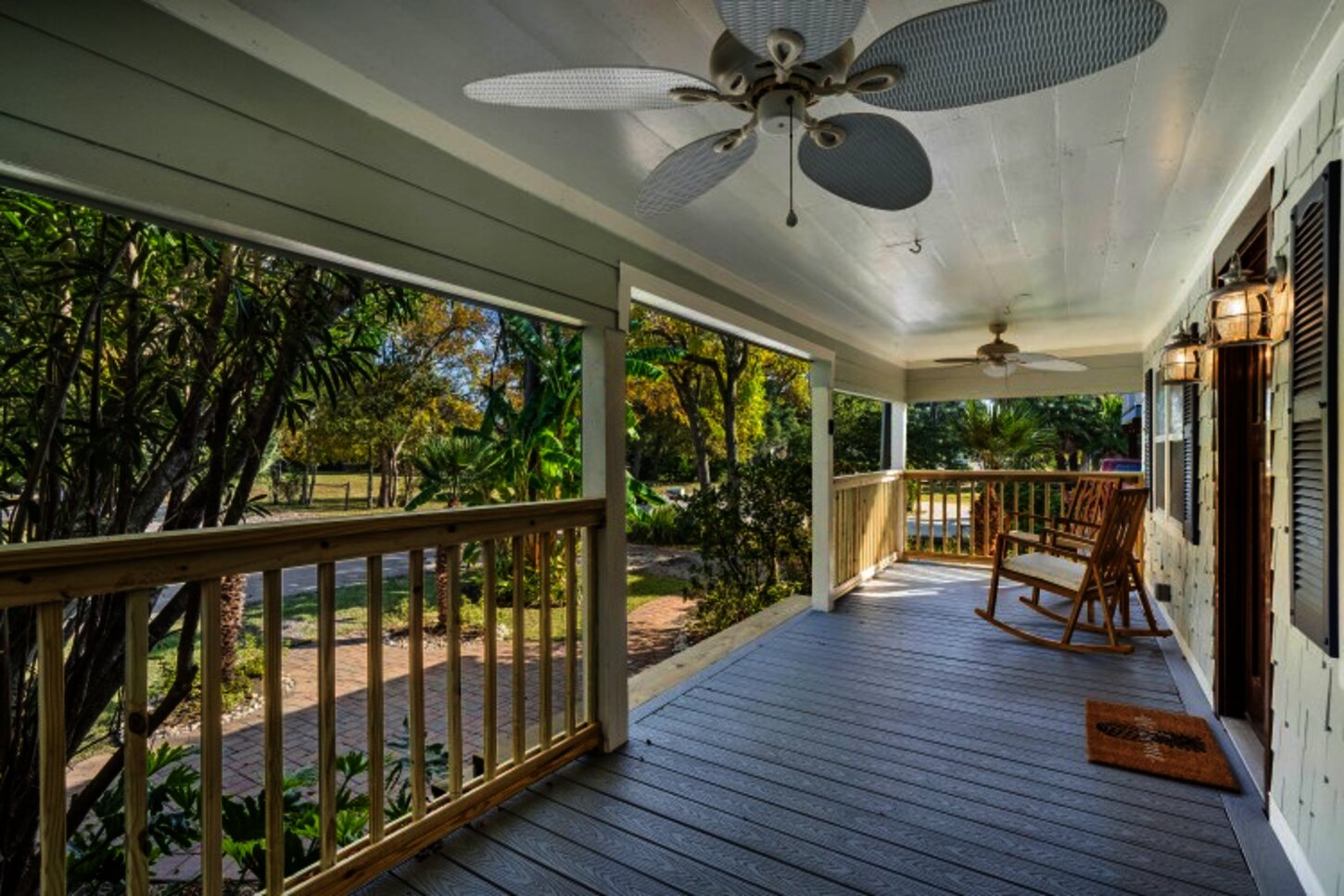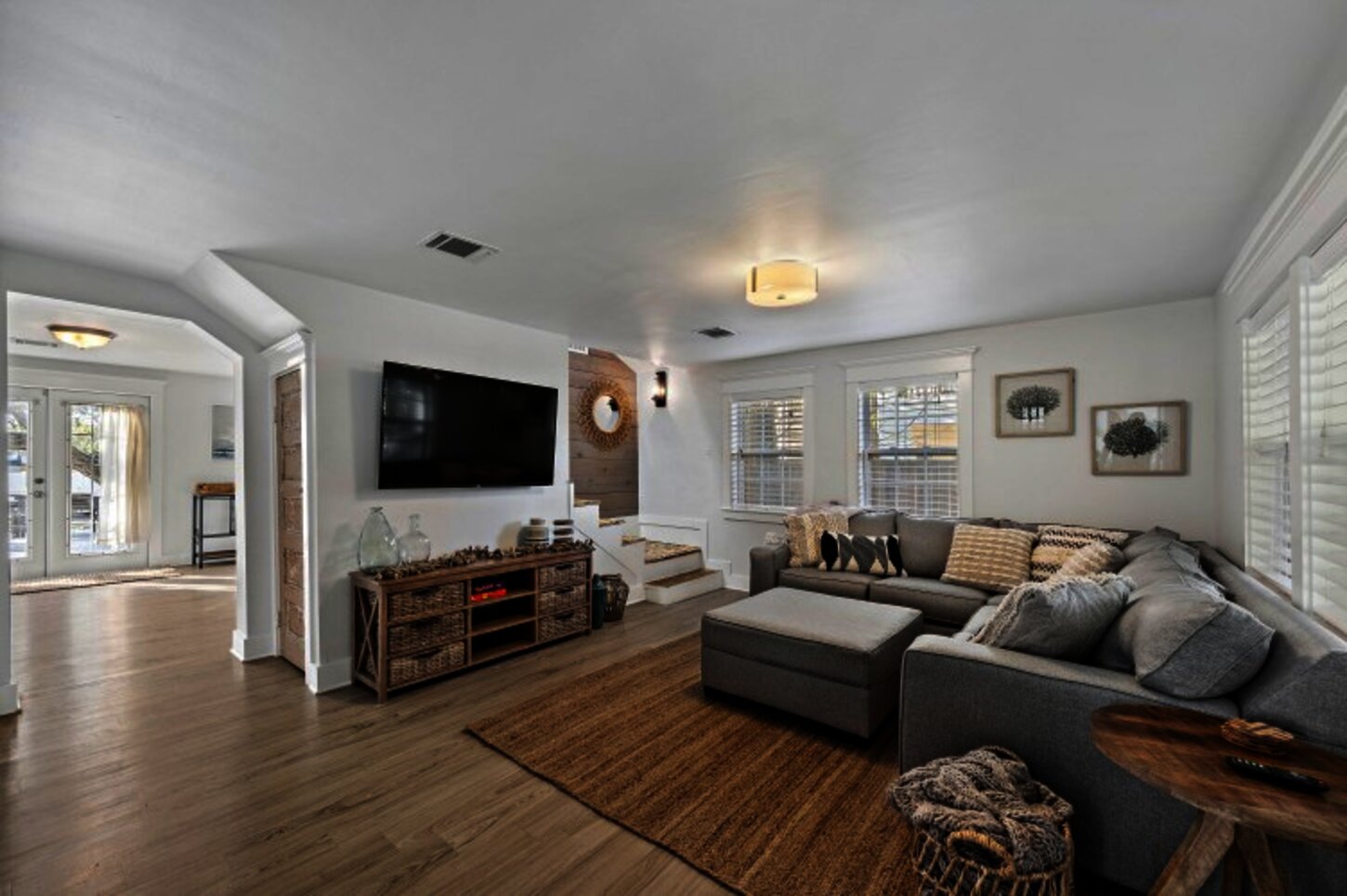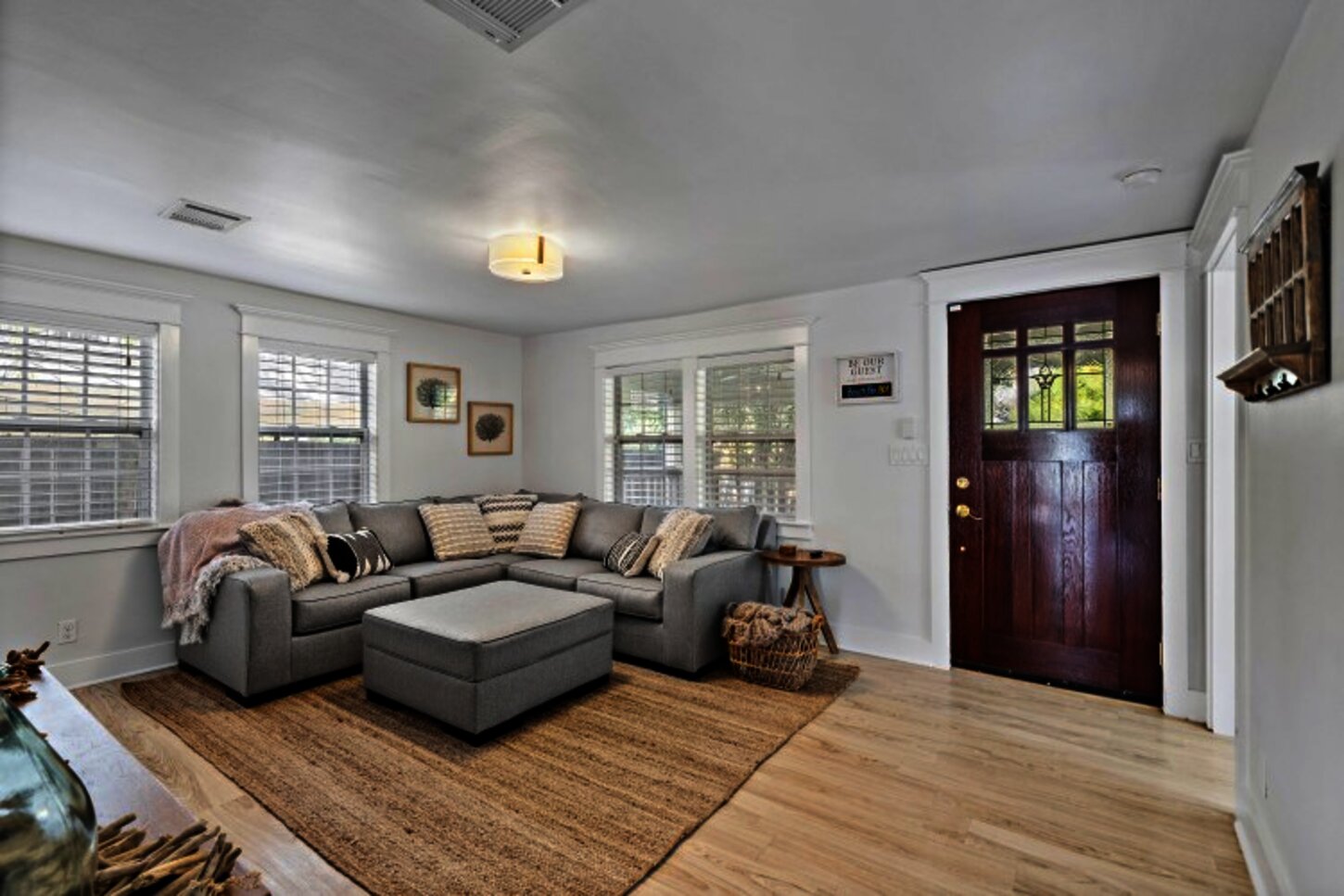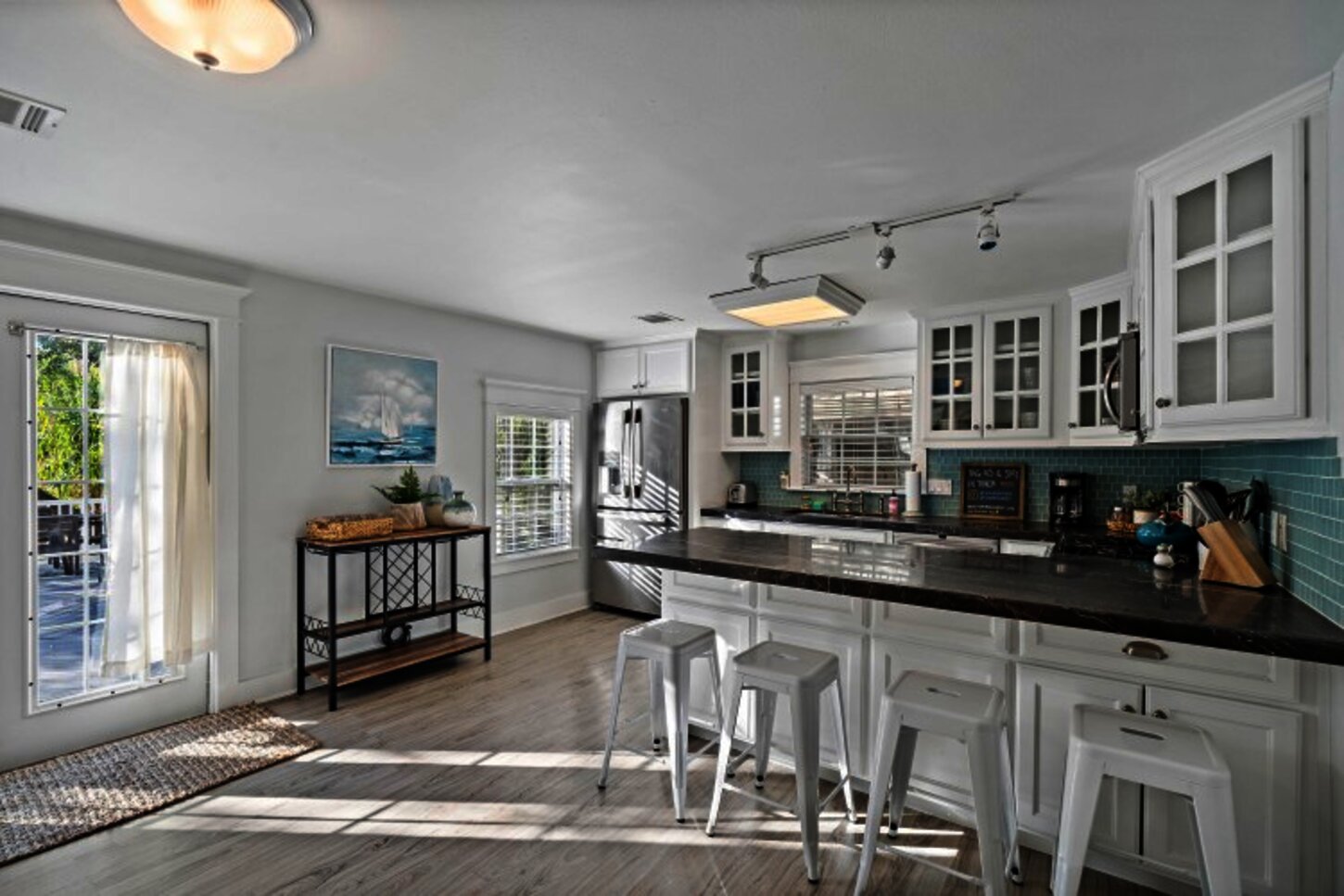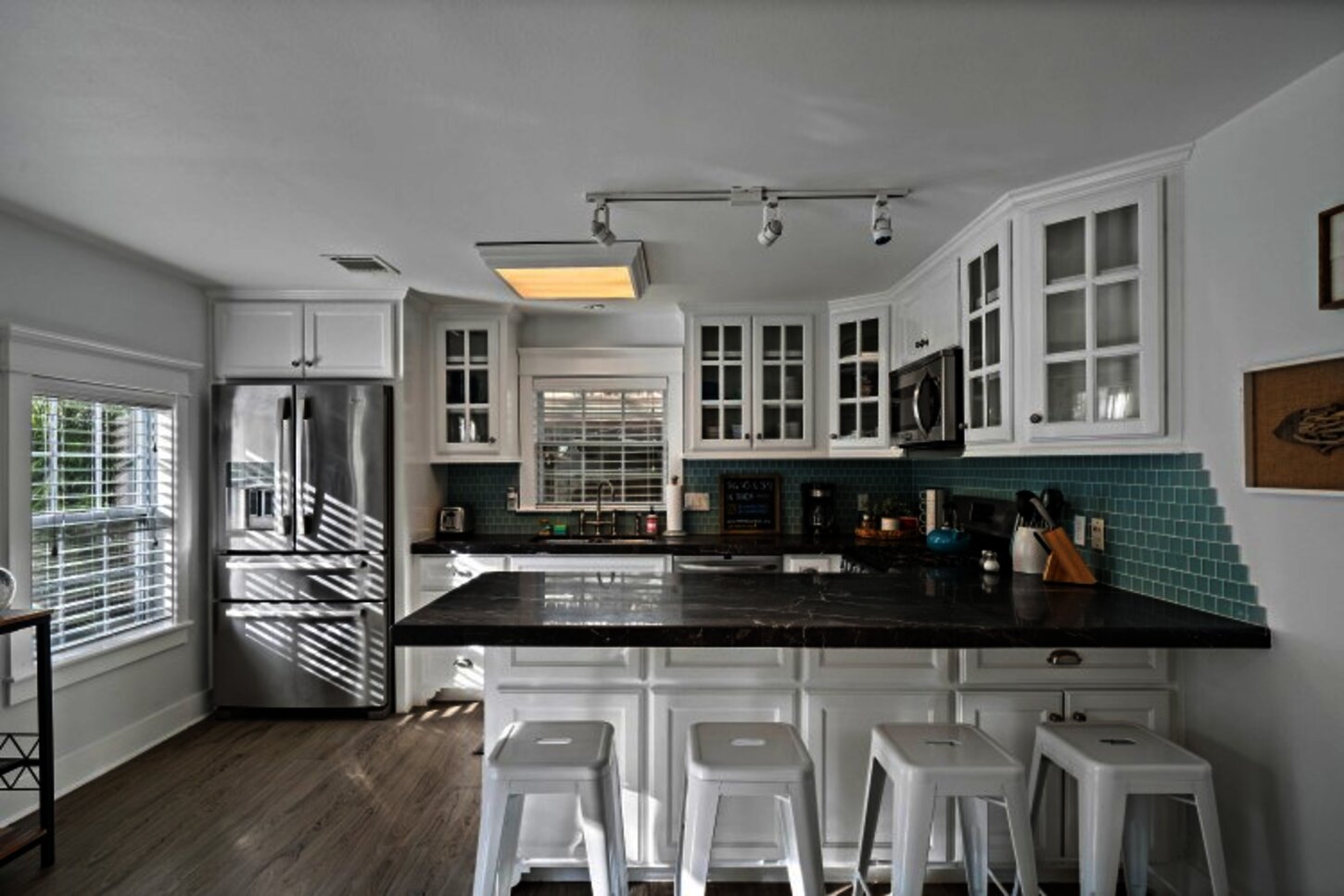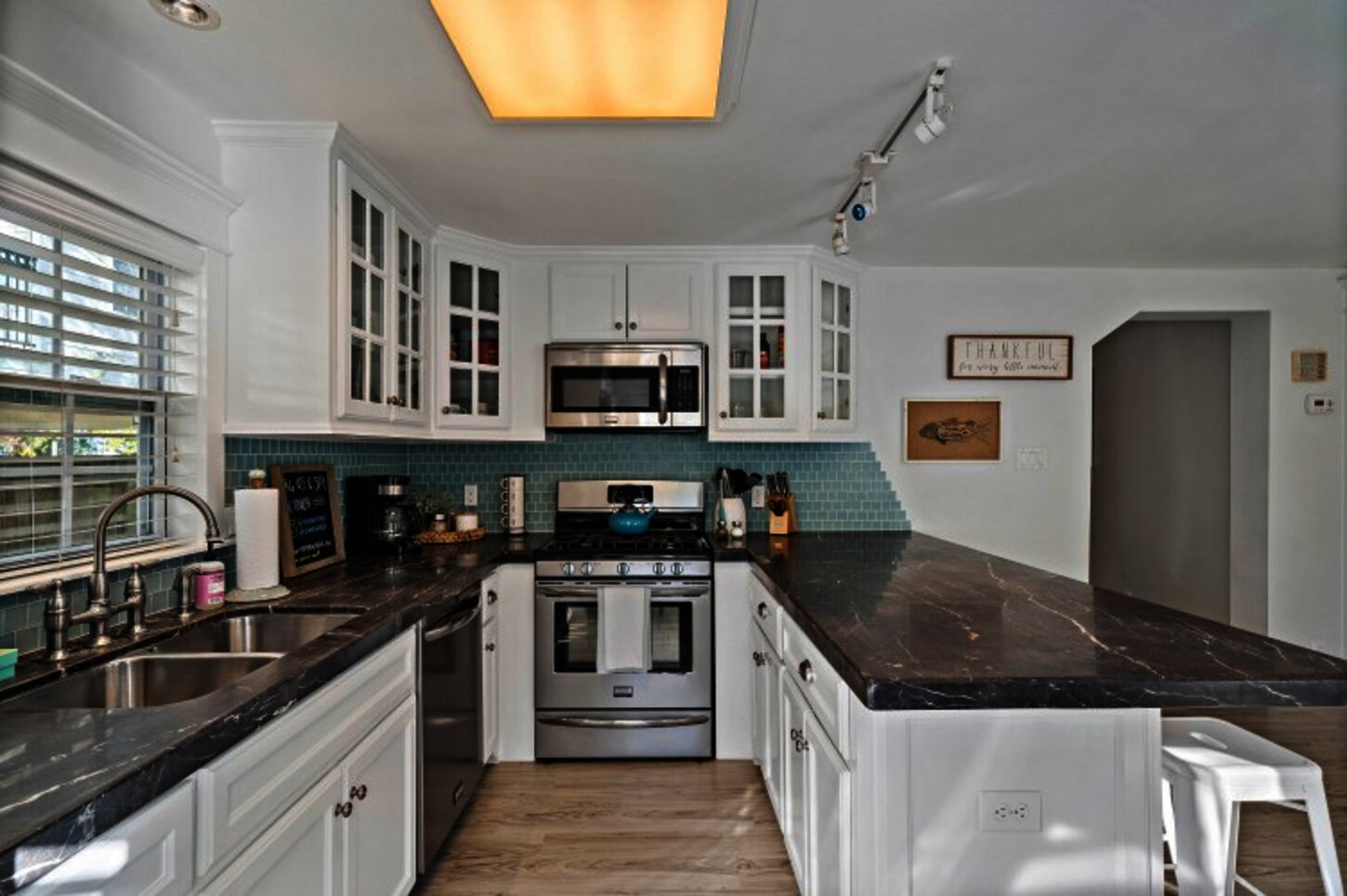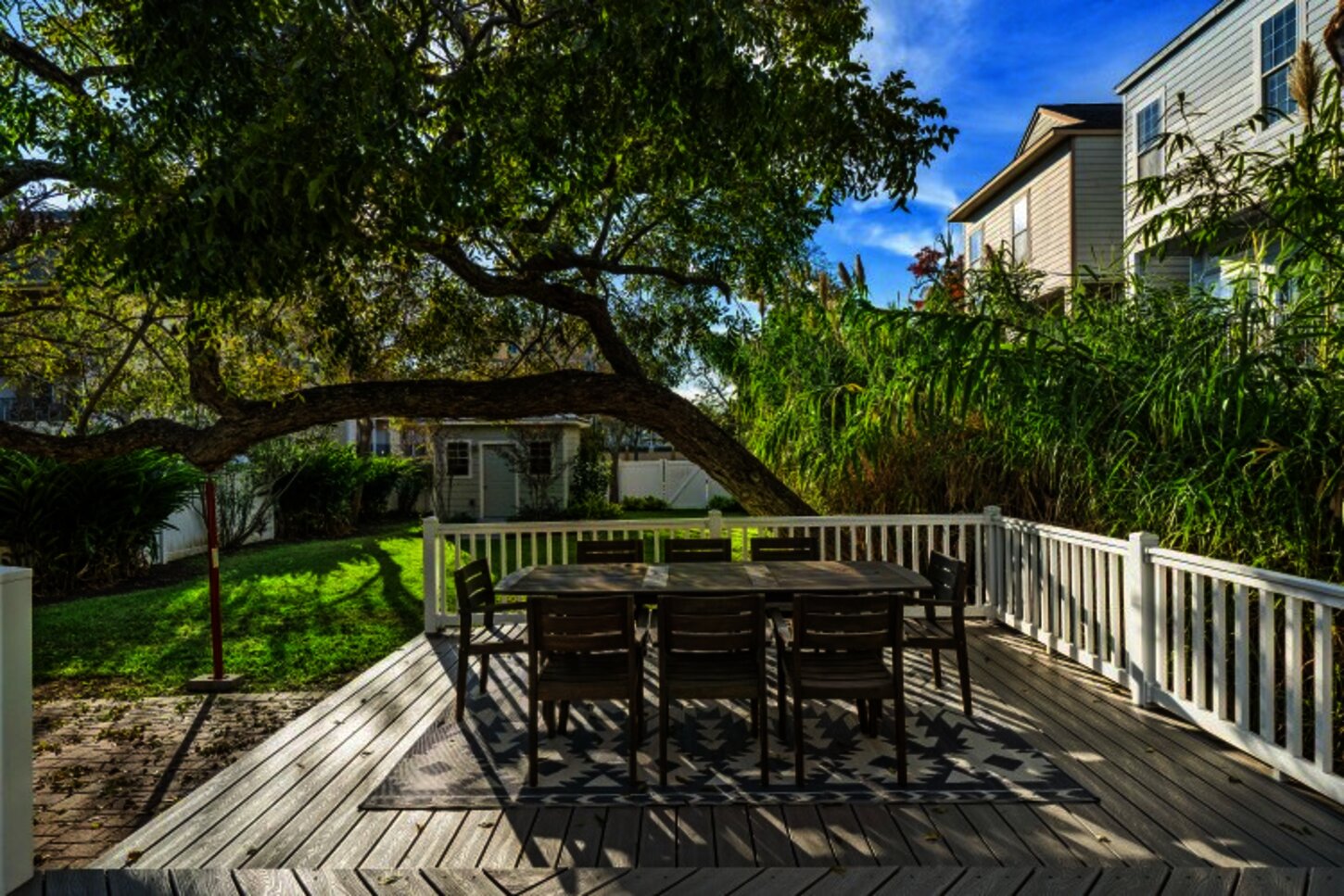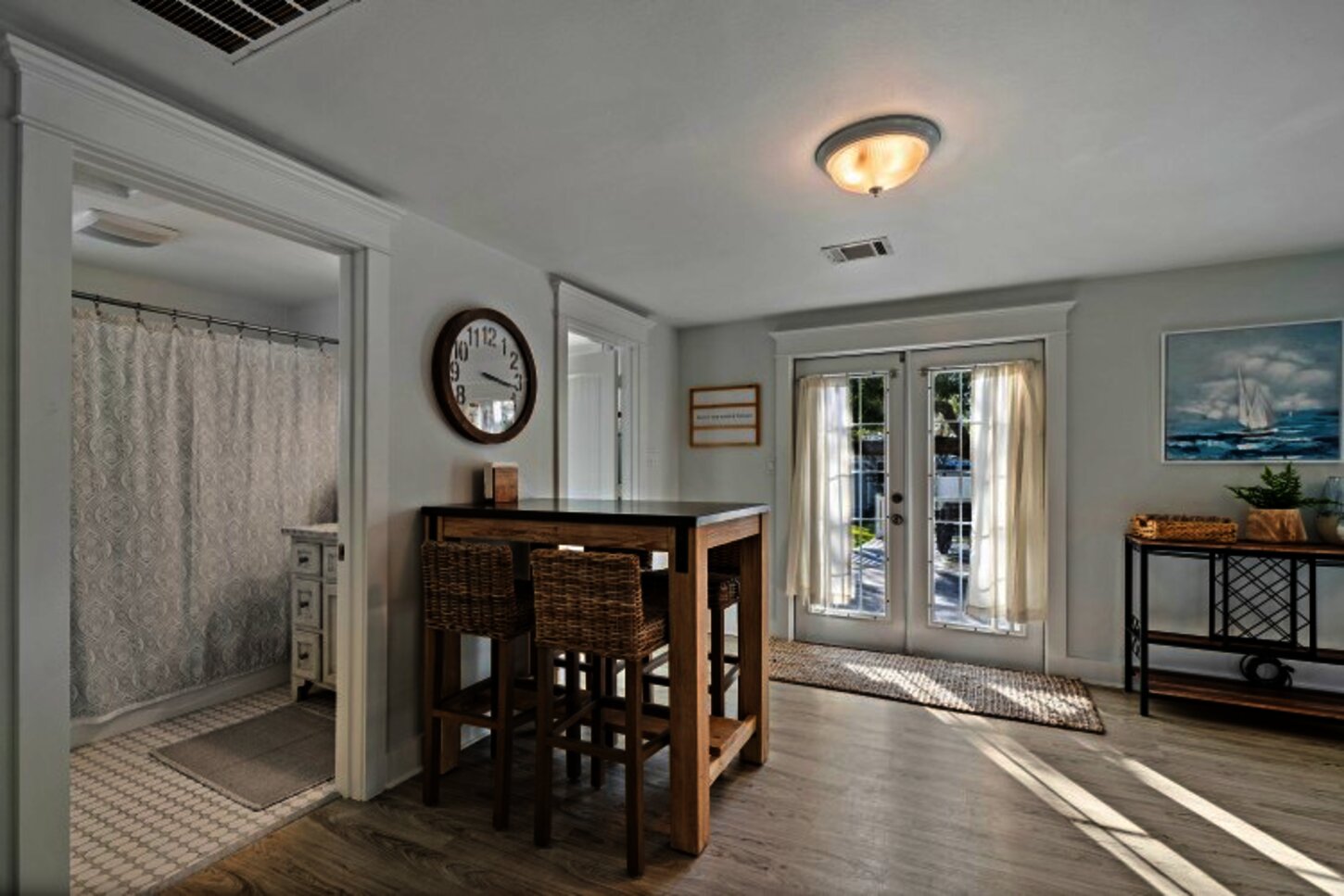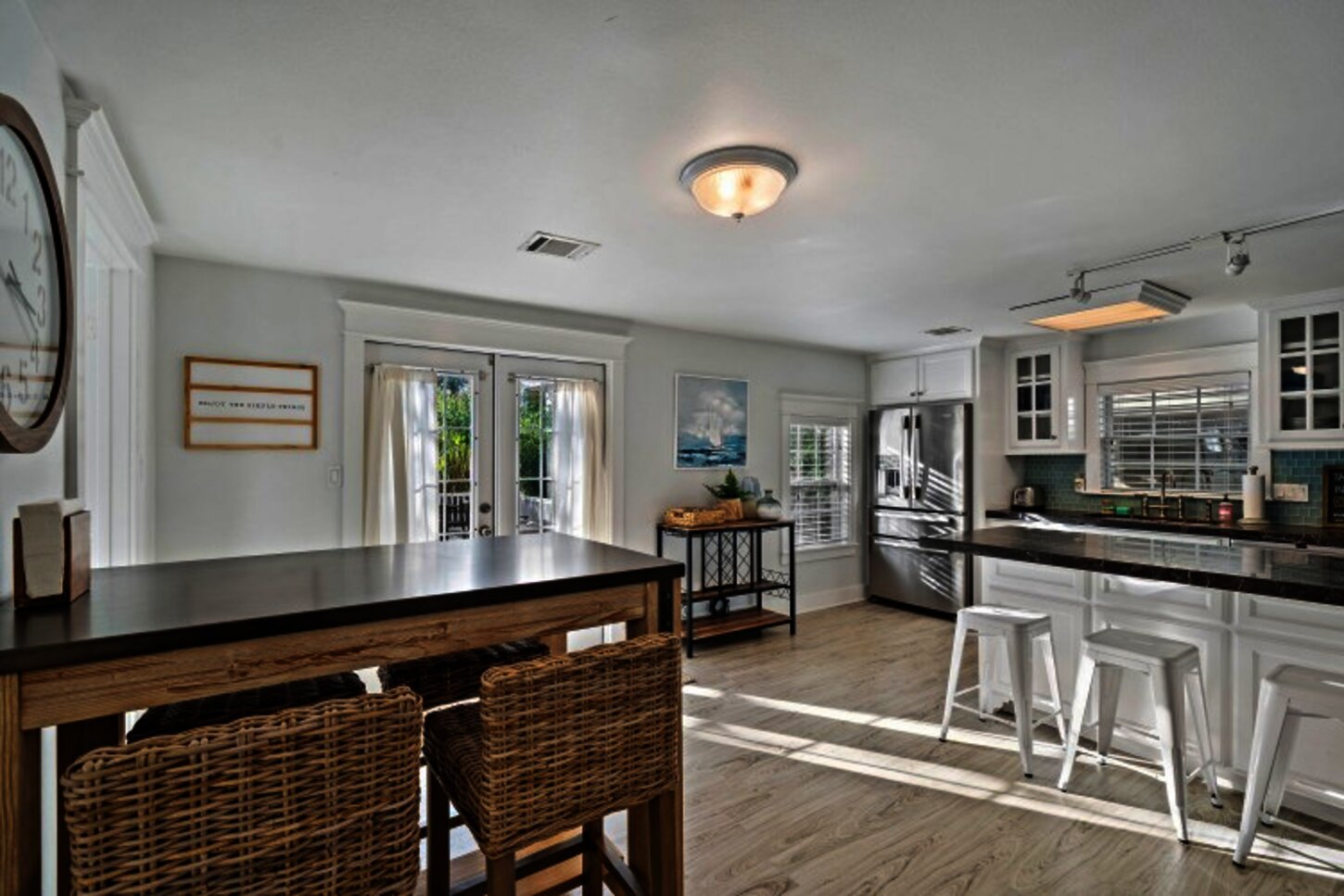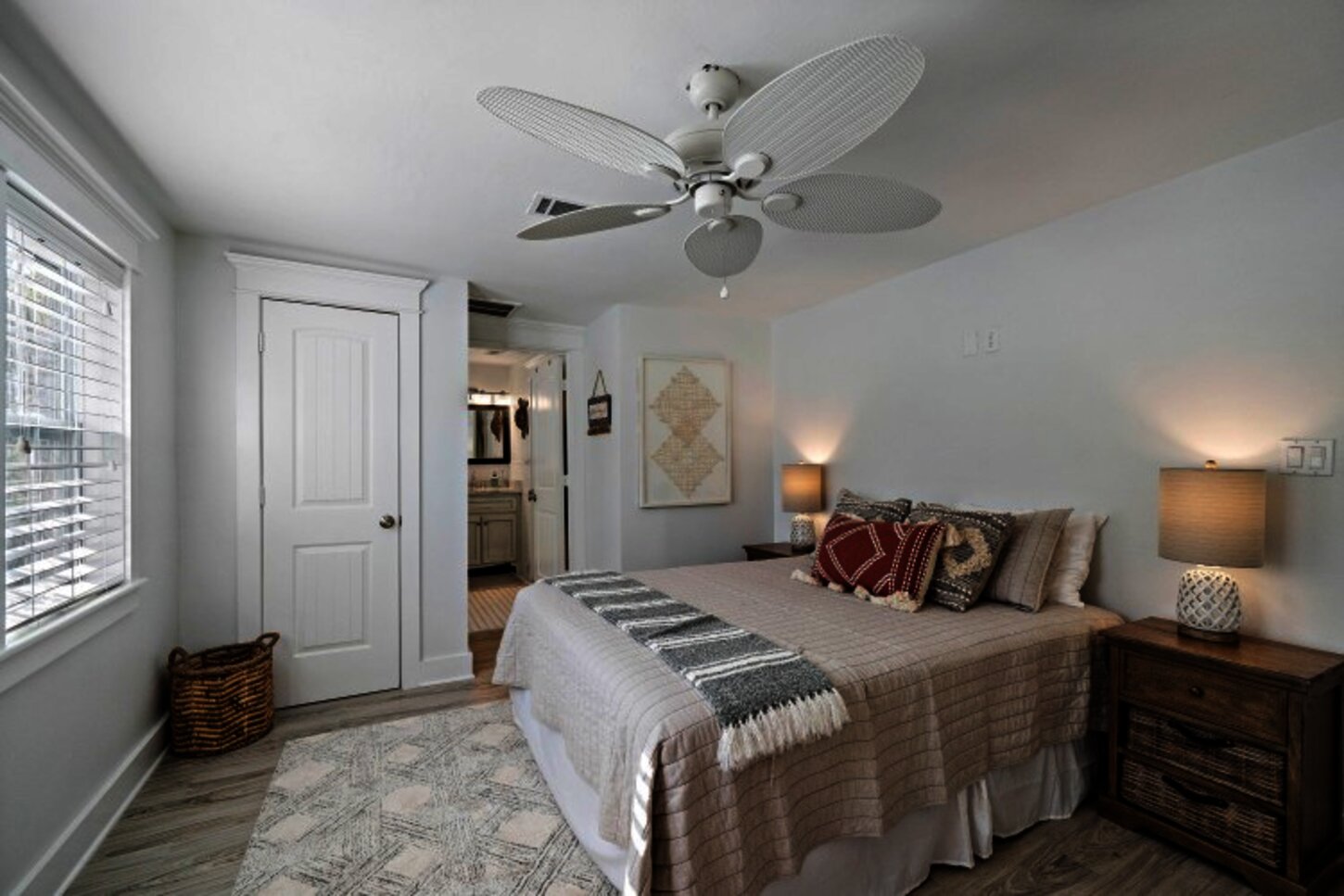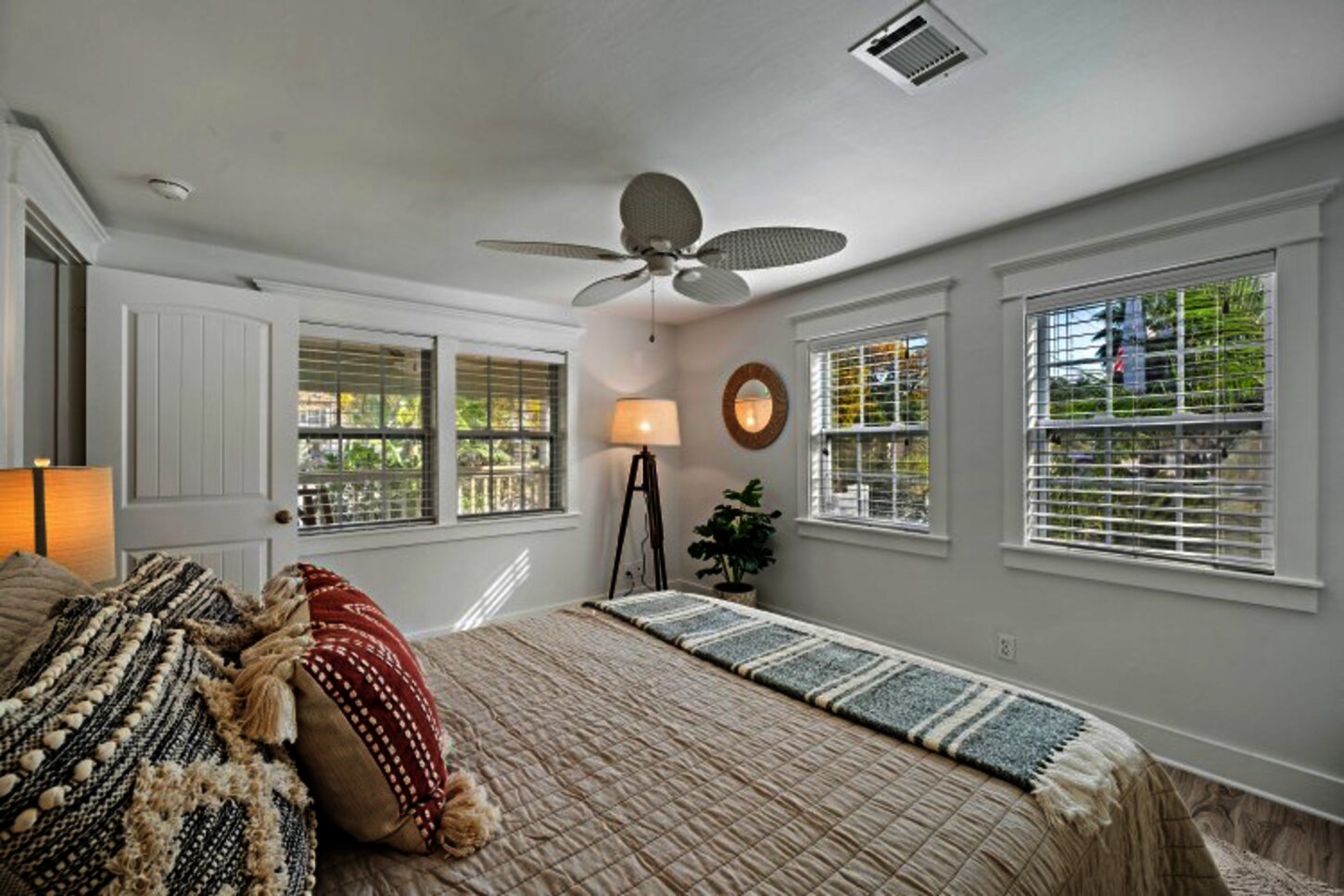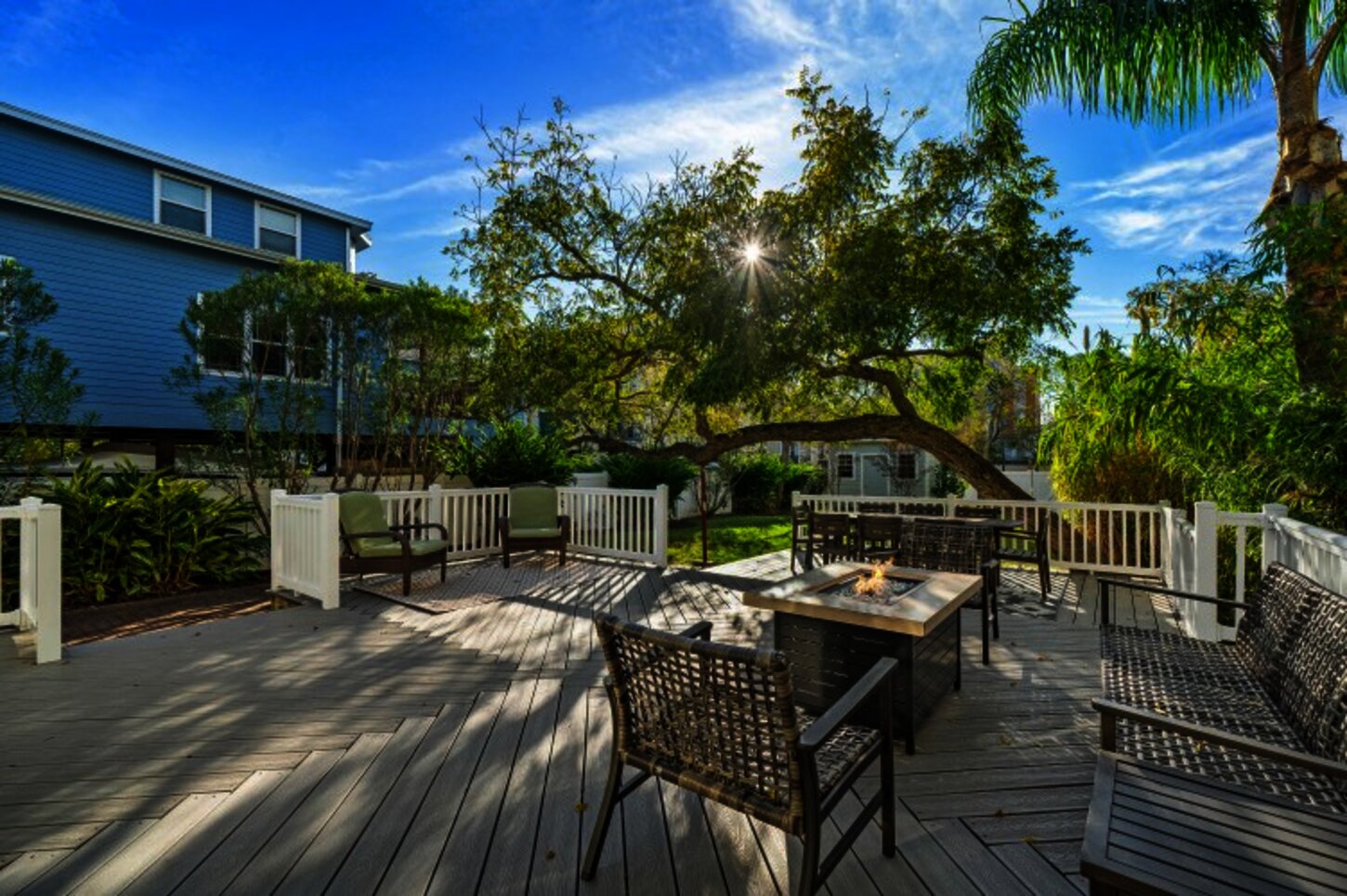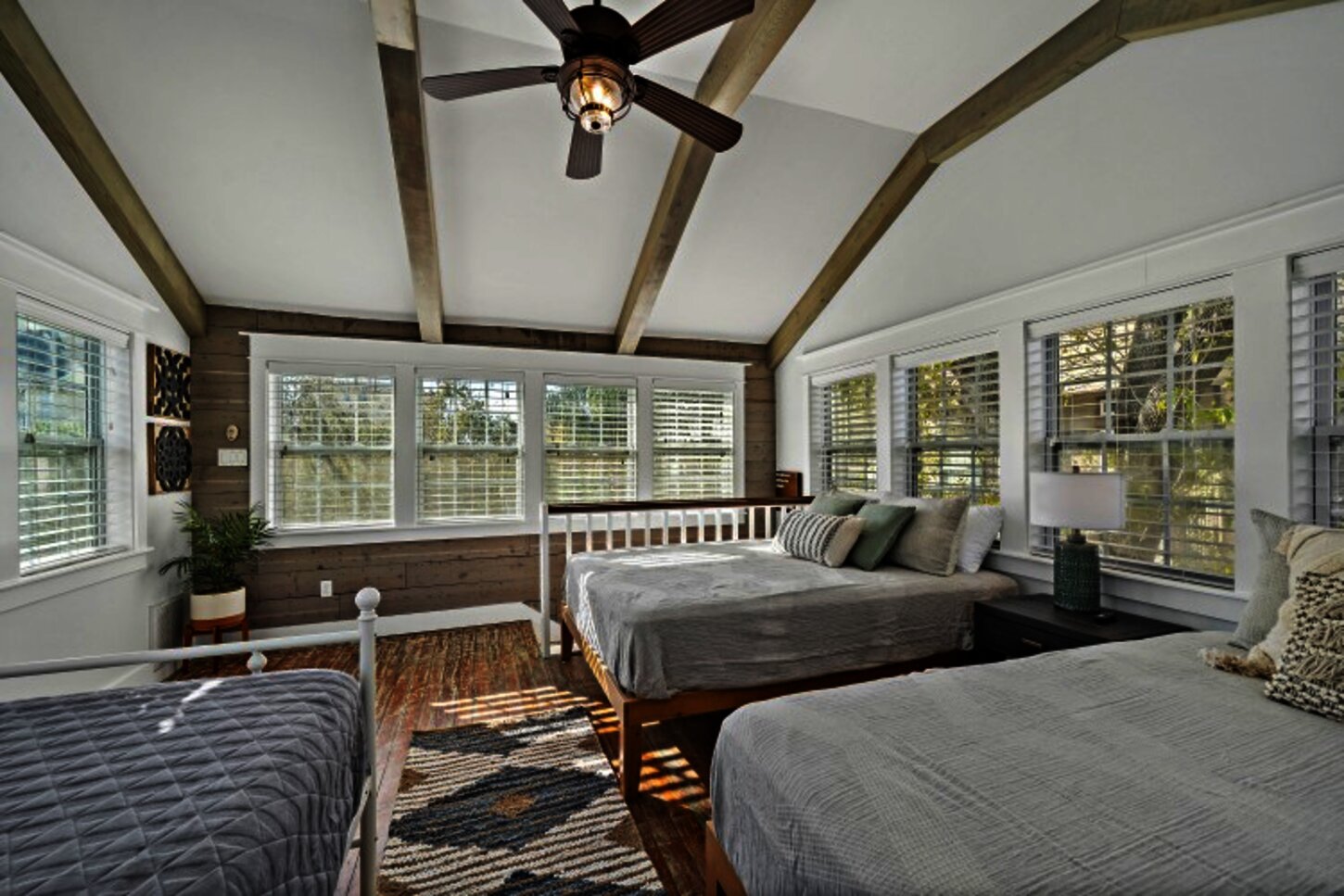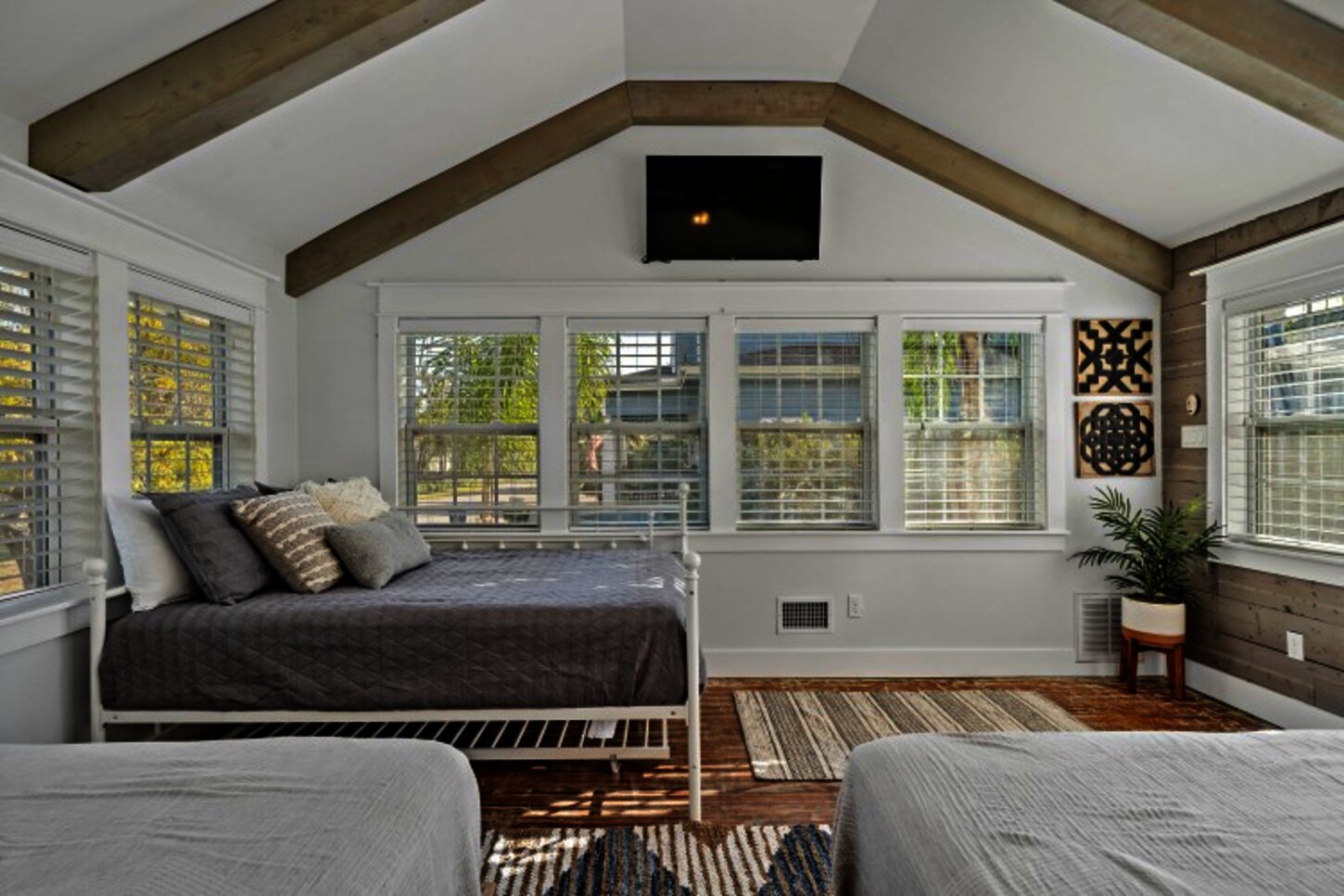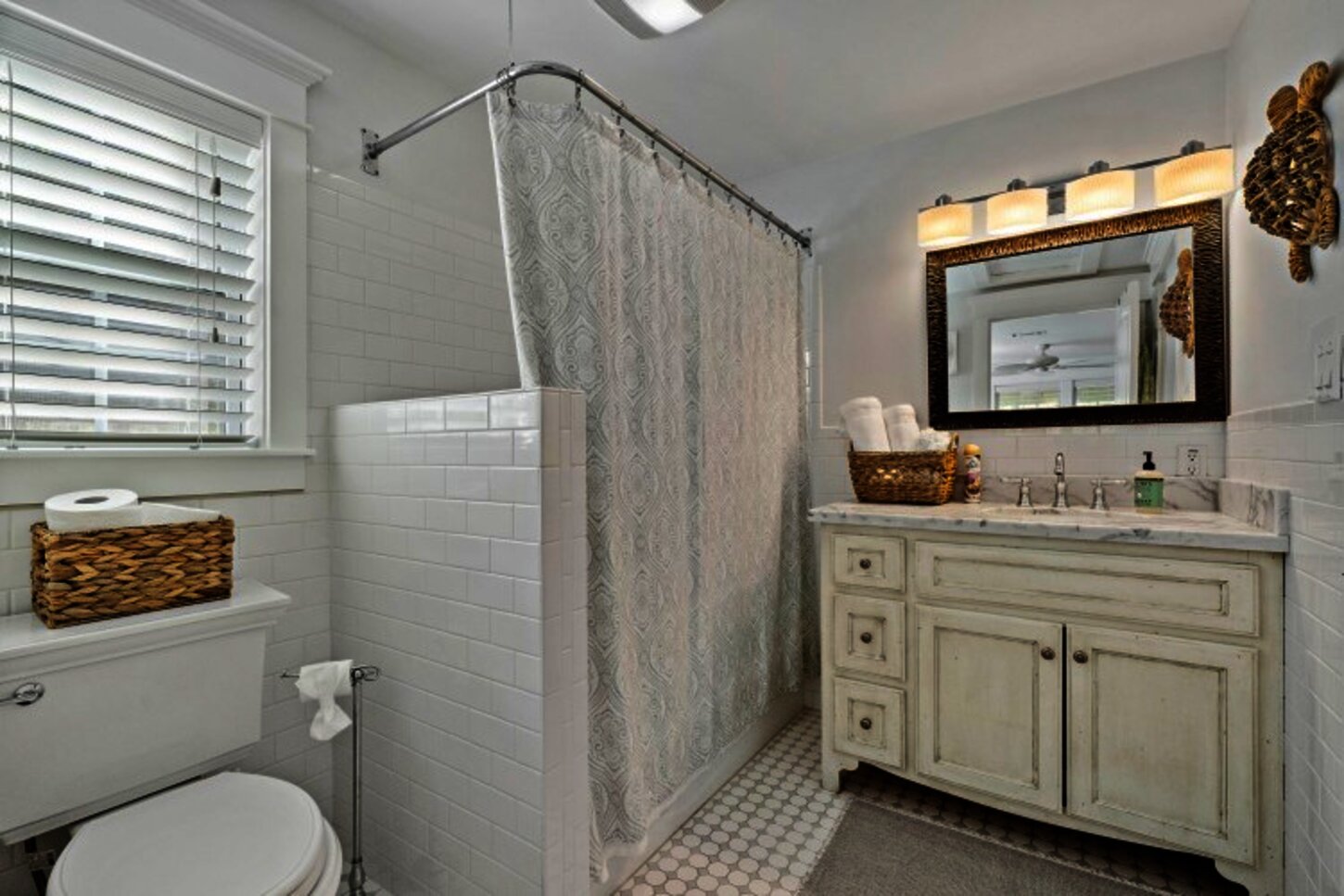 ---
---
Description
Historic and charming, Boardwalk Bungalow is located just steps away from the Kemah Boardwalk considered to be one of the premier boardwalks in the country. This classic Texas vacation home has sleeping space for eight people and a spacious outdoor lounging area with tons of seating, a fire pit, a charcoal grill, a sunken dining space, and a lush grassy area. When you're ready to explore, the themed restaurants, shops, and amusement rides of the Kemah Boardwalk are right around the corner. Community Amenities: You're just steps away from the restaurants, bars, and all fun of the Kemah Boardwalk. Go to kemahboardwalk.com to see what events are happening while you're in town!Beach Access: El Jardin Beach is about 6 miles away. If you're b...
Read More
---
Amenities
Air Conditioning
Heating
Iron & Board
Washing Machine
Wireless Internet
Coffee Maker
Dishes & Utensils
Dishwasher
Grill
Kitchen
Microwave
Oven
Refrigerator
Stove
---
Location Info
Kemah, TexasJust steps away from the Kemah Boardwalk
---
Rates
Nightly rates range from $99.00 to $199.00
---
---
Reviews
---
- 10/29/2022 -
"nice small house! "
- 10/24/2022 -
"Very nice spot, close to everything we had planned. Loved that there were some bars close by for an adult night out. Cozy but still plenty of space for families w kiddos. Patio was relaxing. Will definitely be back when we visit Kemah area again."
- 09/27/2022 -
"loved the house. my kids loved the bedroom upstairs. the beds were comfy and everything was super clean. the location was close enough to the boardwalk that we walked there but far enough away that it was quiet. would definitely stay again!"
- 09/17/2022 -
"If you want to be close to all of the main attractions in Kemah THIS place is it! We stayed here with our 2.5 year old toddler, 5.5 months old baby and 5 year old pooch and it was just perfect! We loved the loft style 1 bedroom house with a beautiful backyard! The house stayed cool during the high 80s outdoor temp and the ceiling fans were a plus! House is clean and bright and very well decorated! You know the stay was good when you're toddler doesn't want to go back to his own house ! High recommend staying here when visiting Kemah"
Read More
(Based on 4 reviews)