Sleeps 24
5 Bedrooms
2 Bathrooms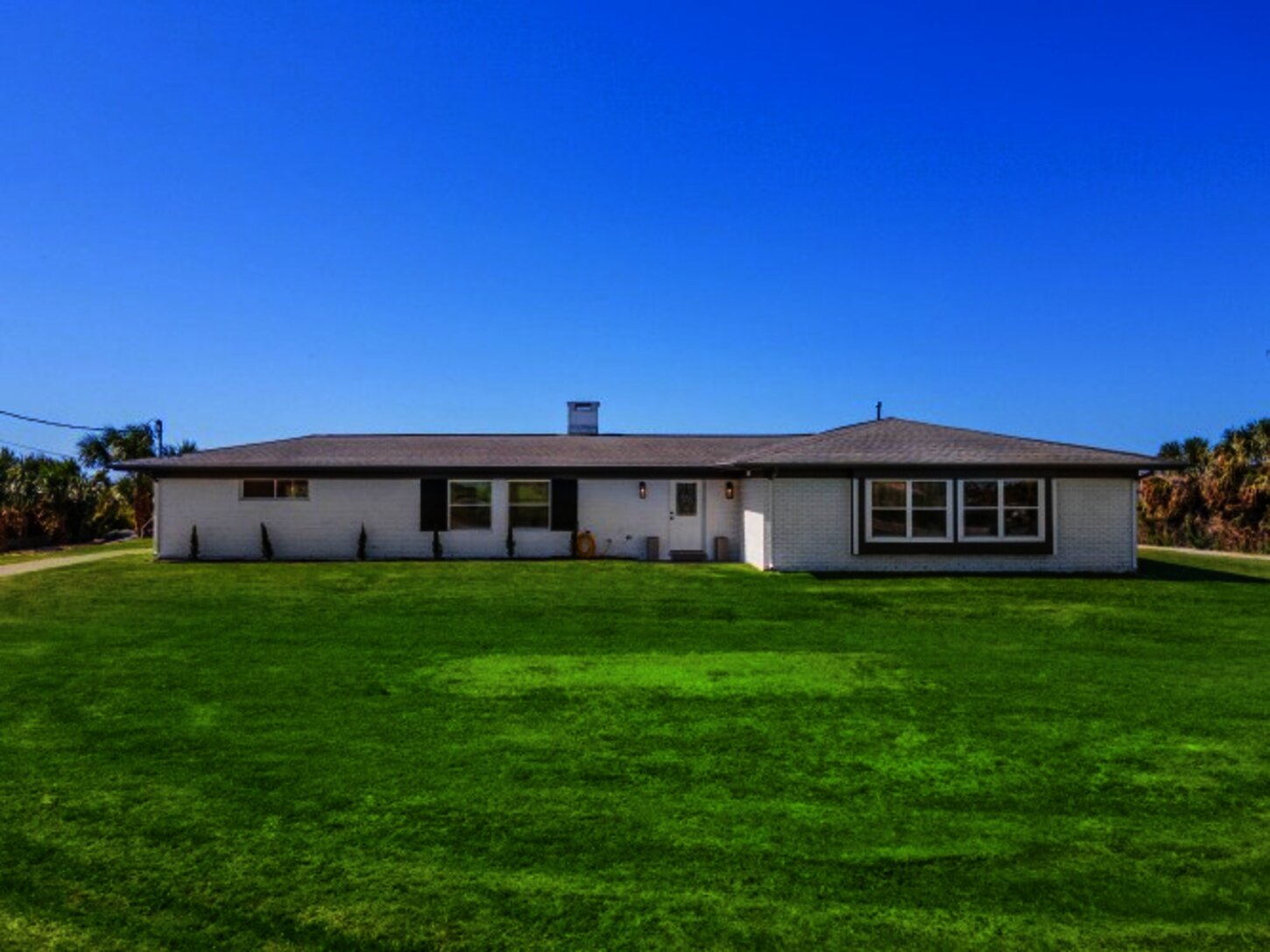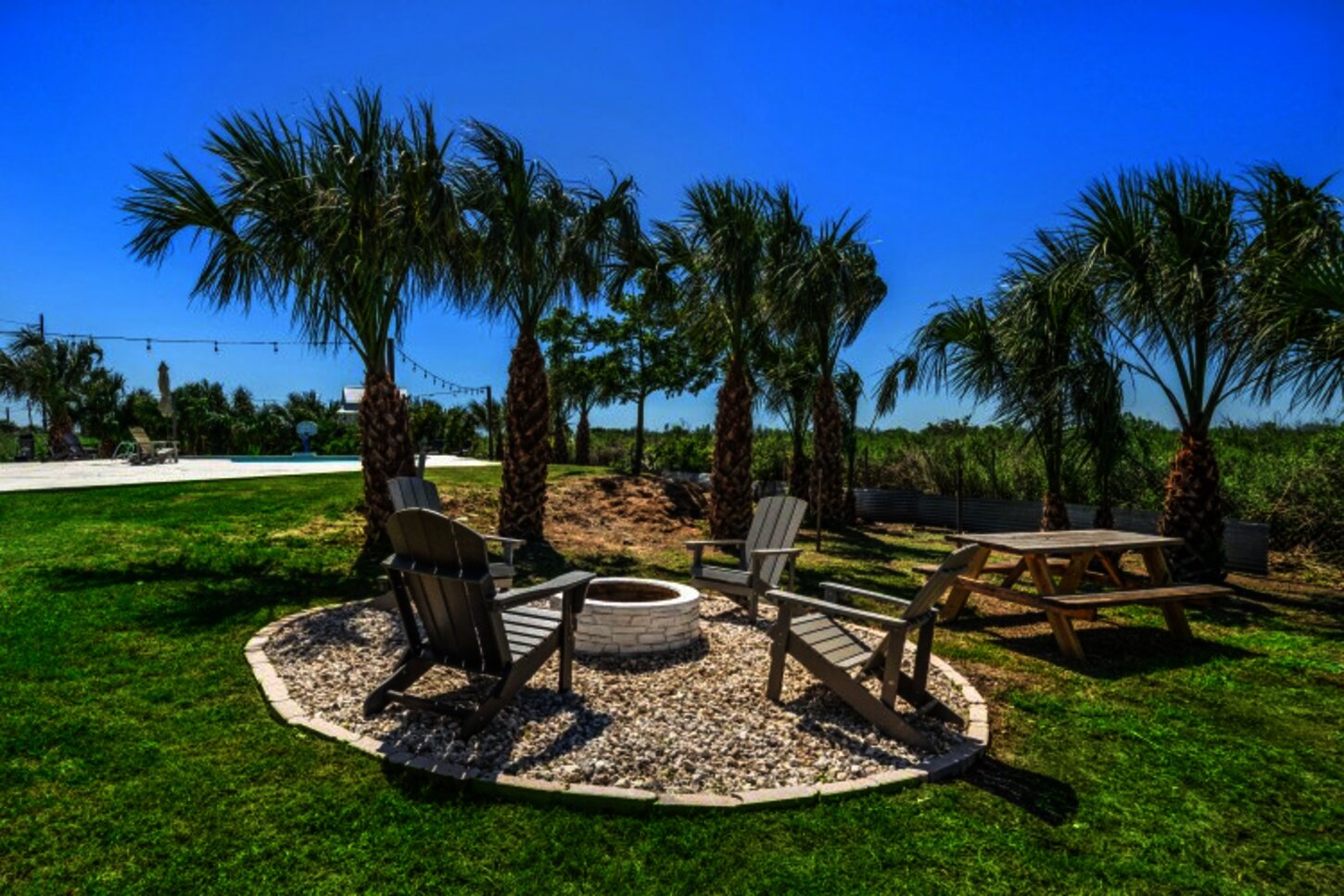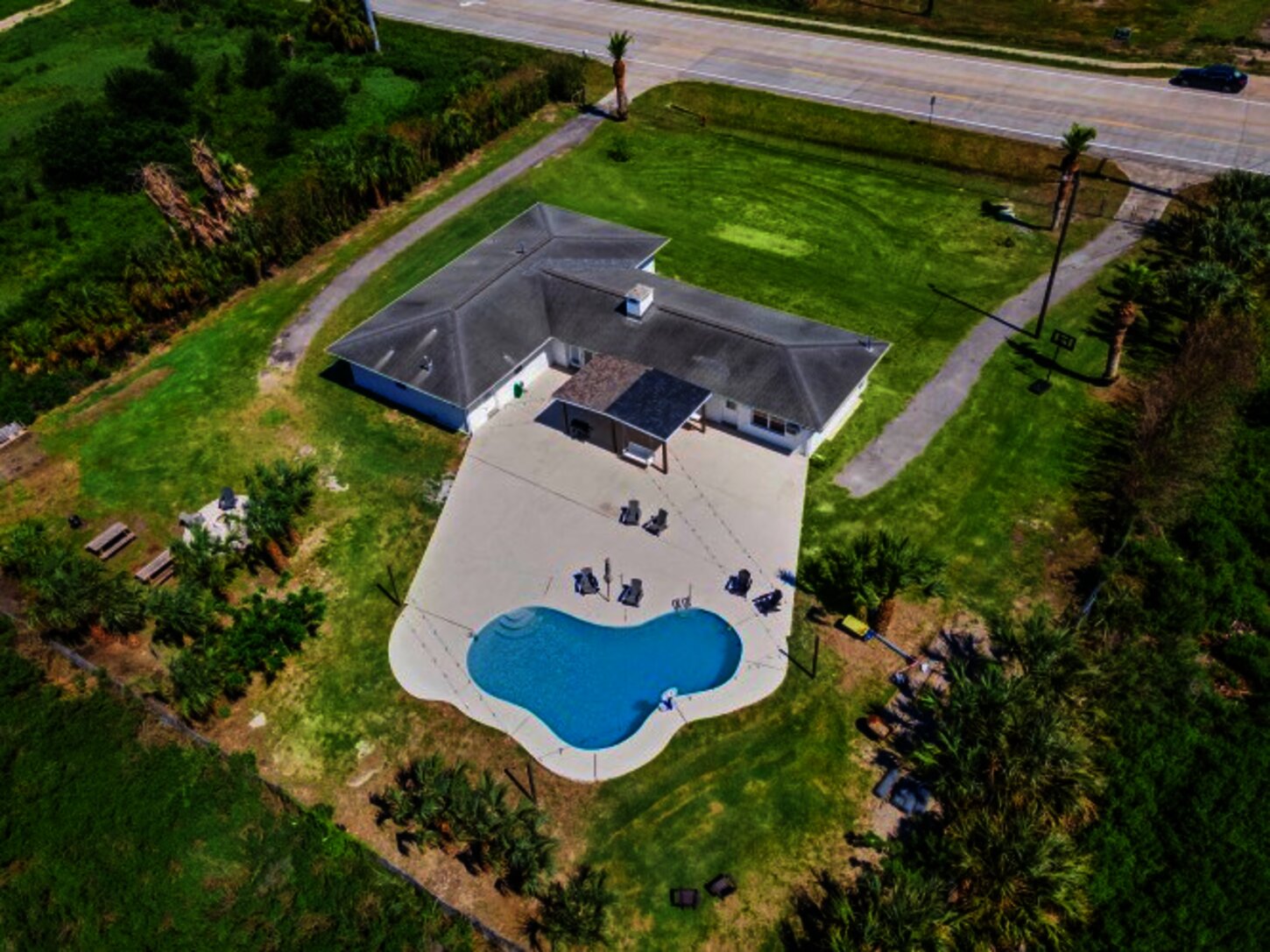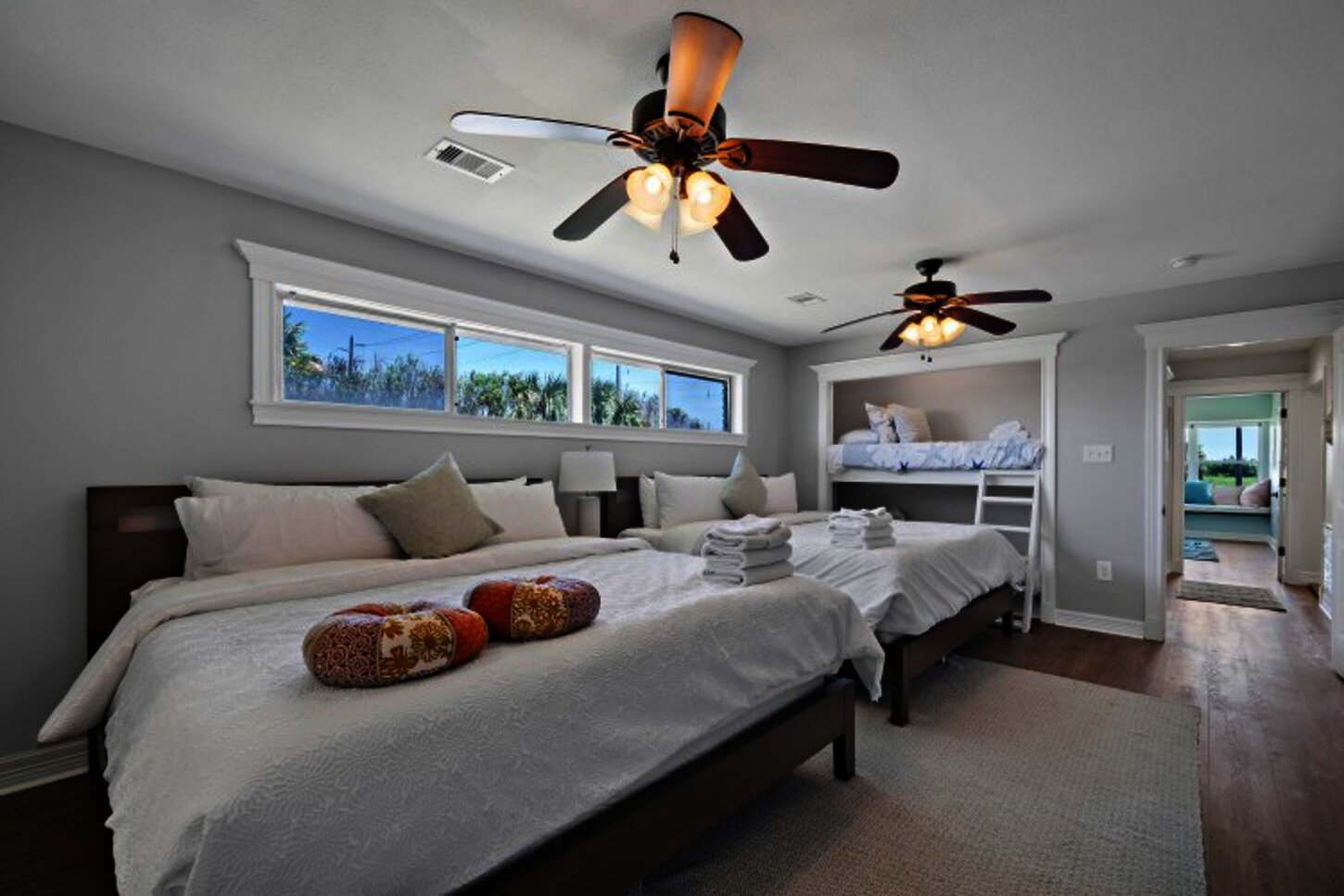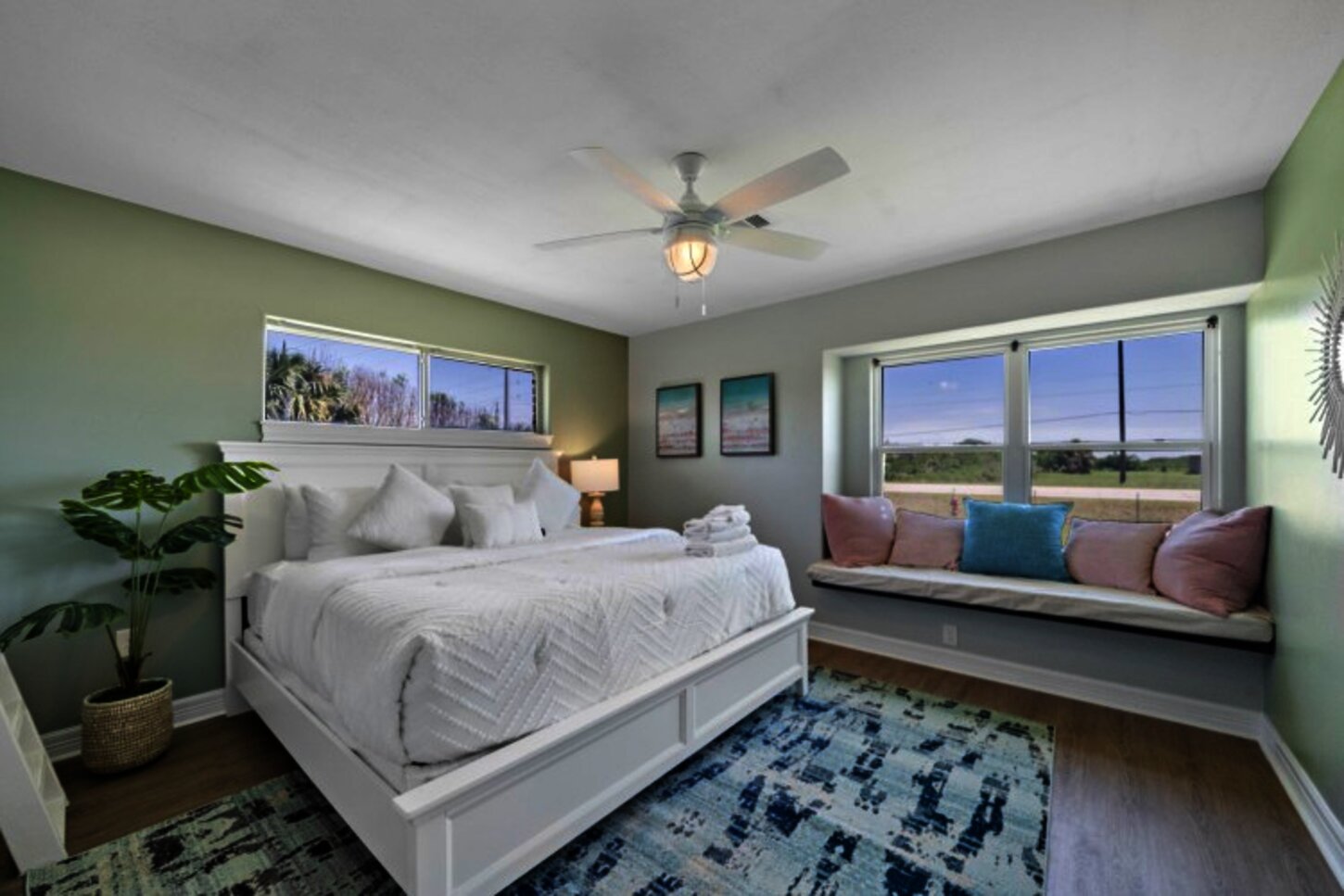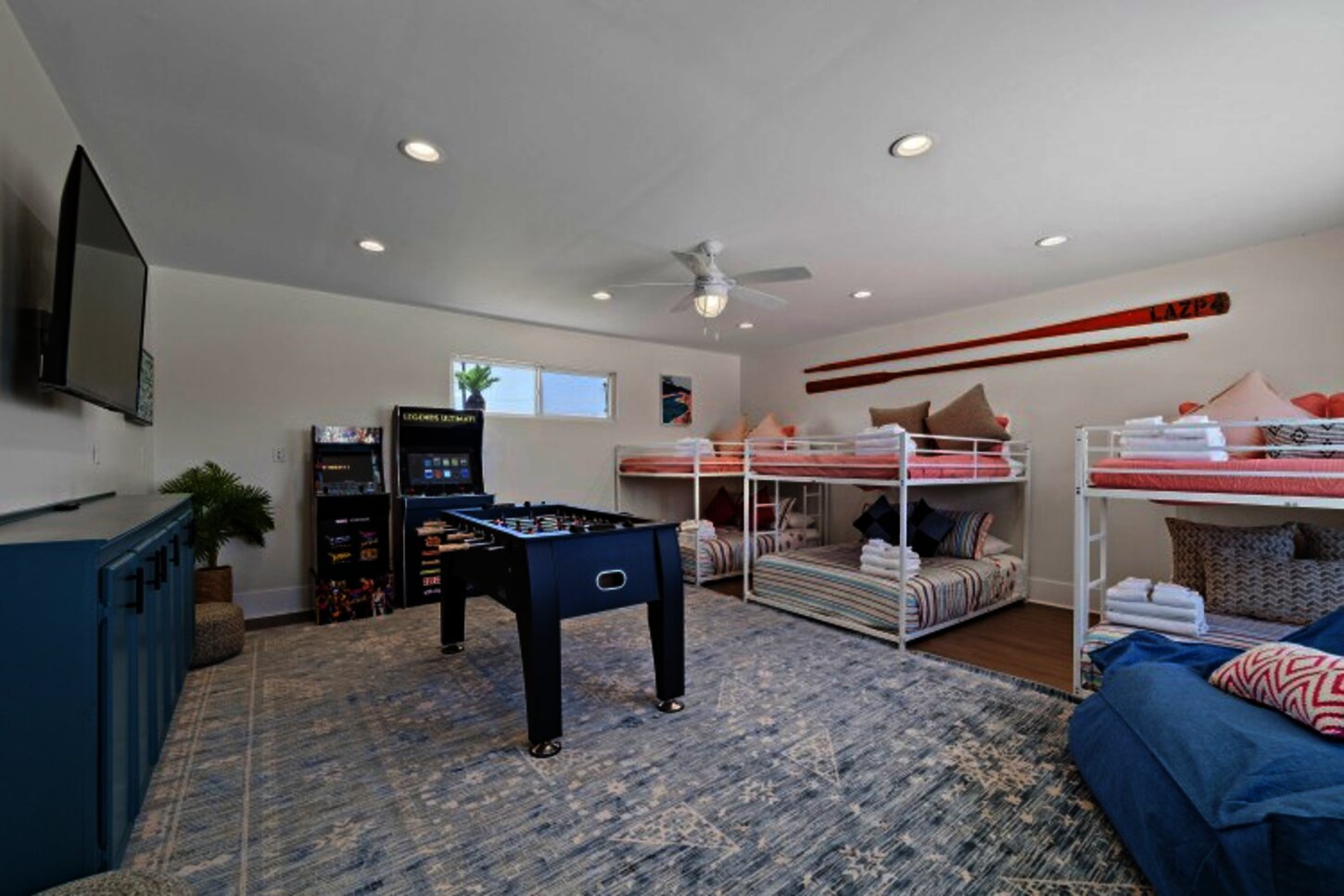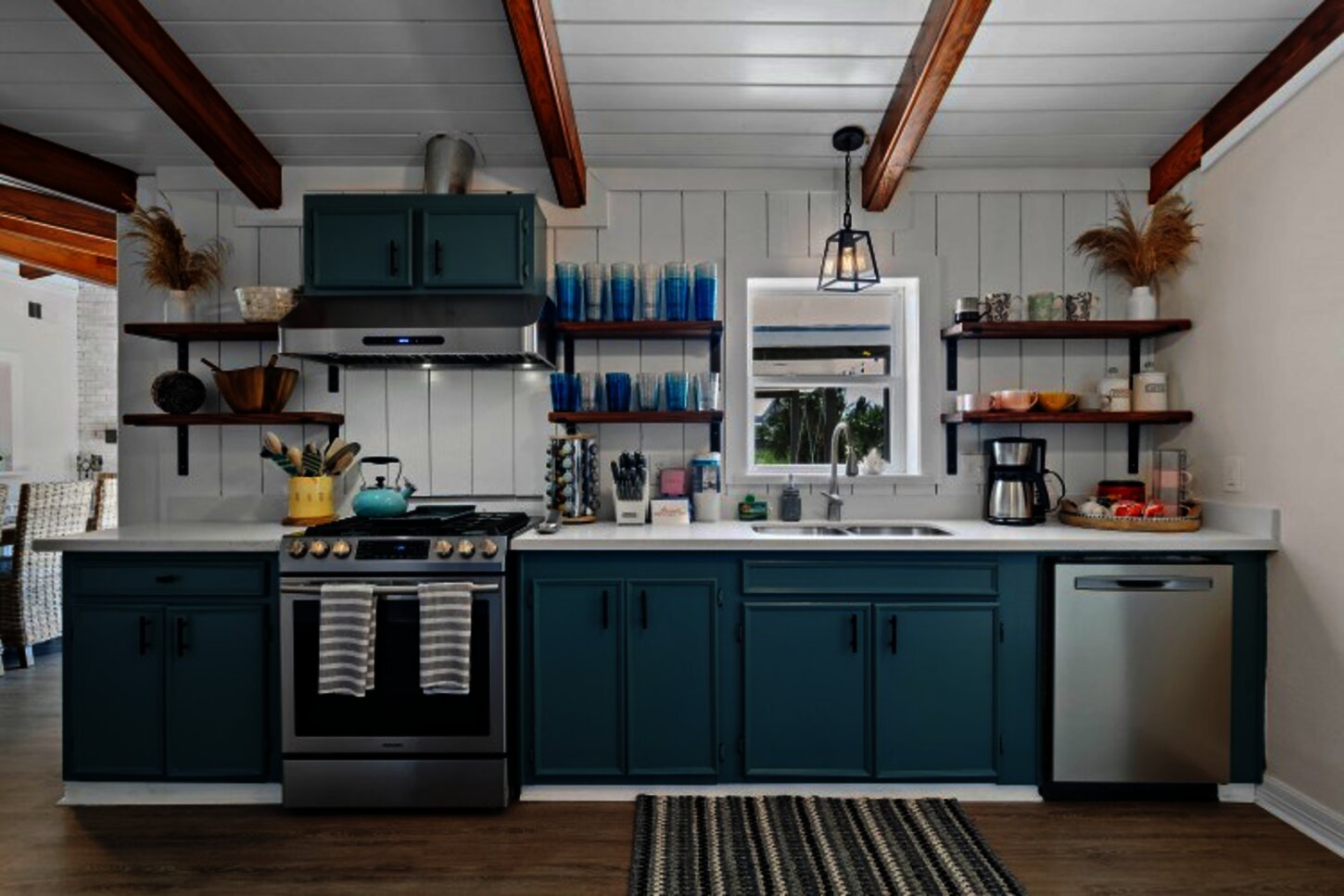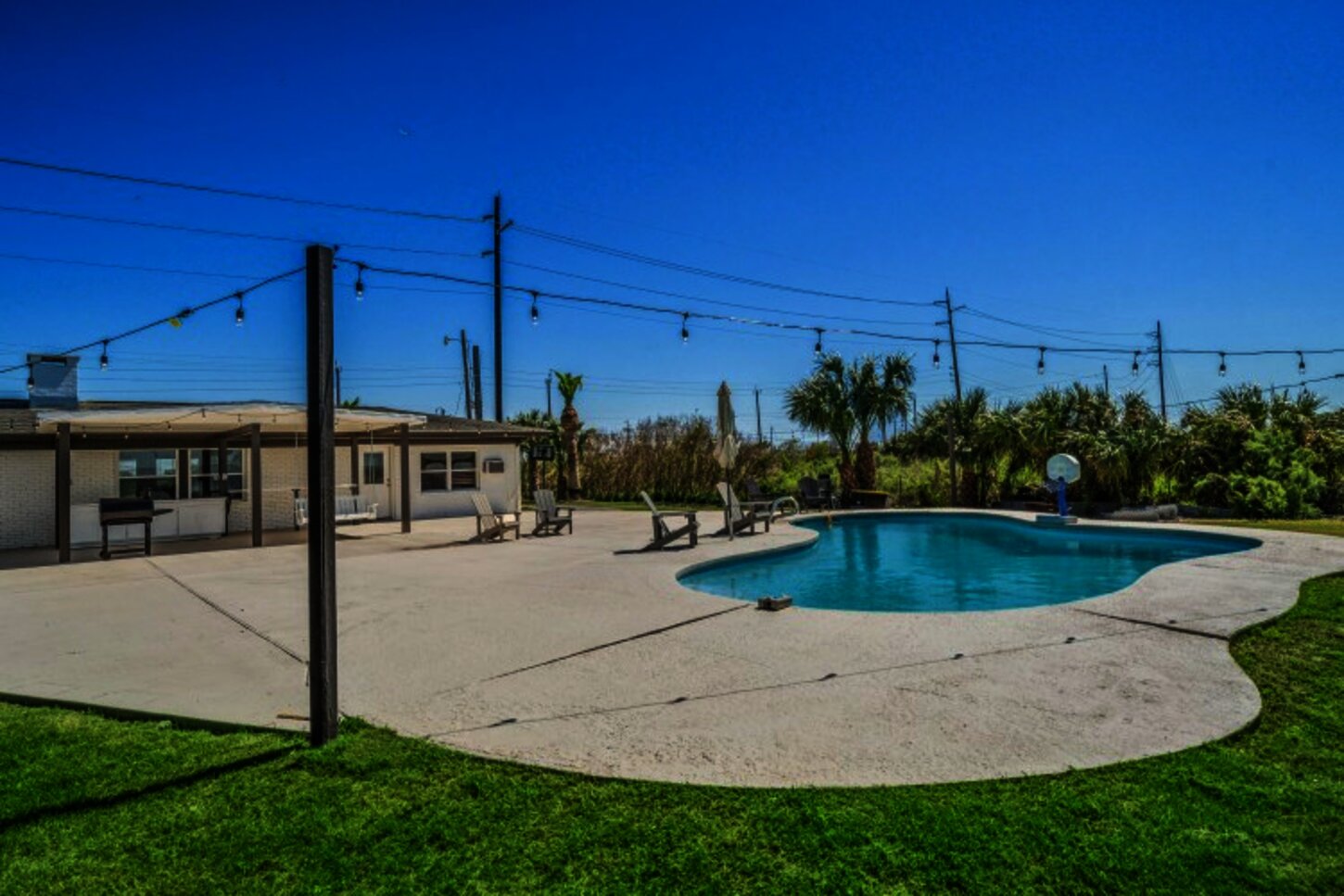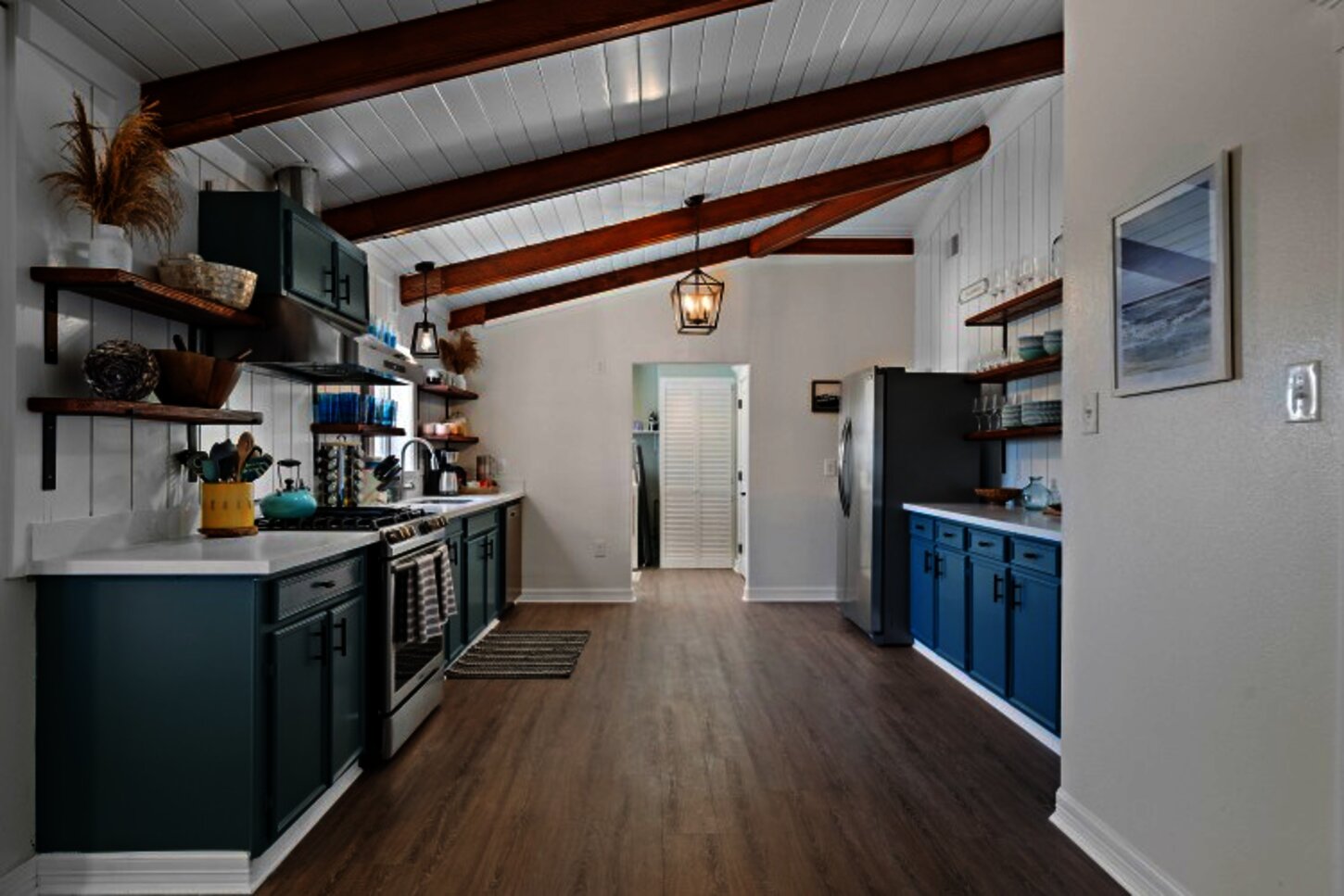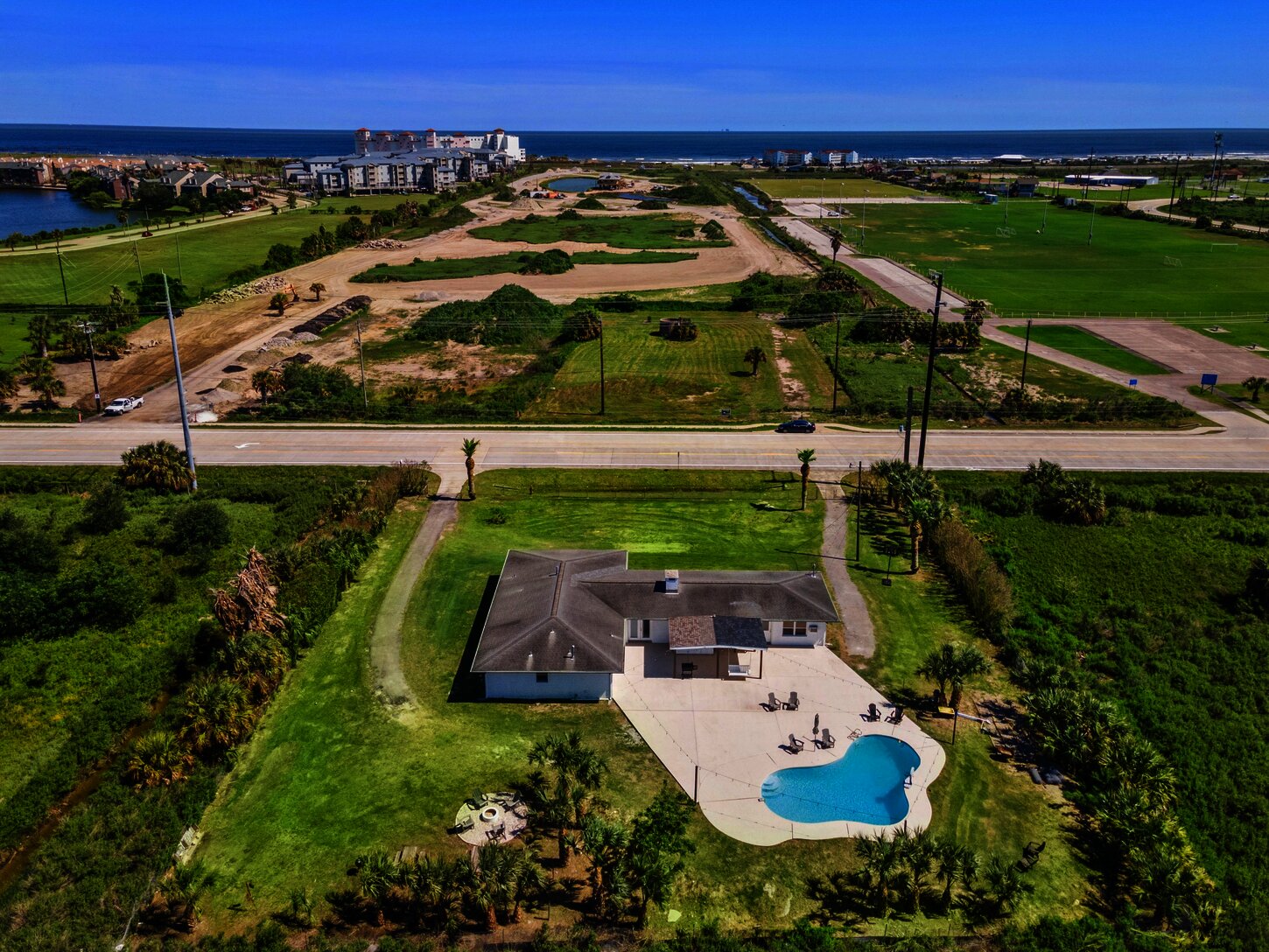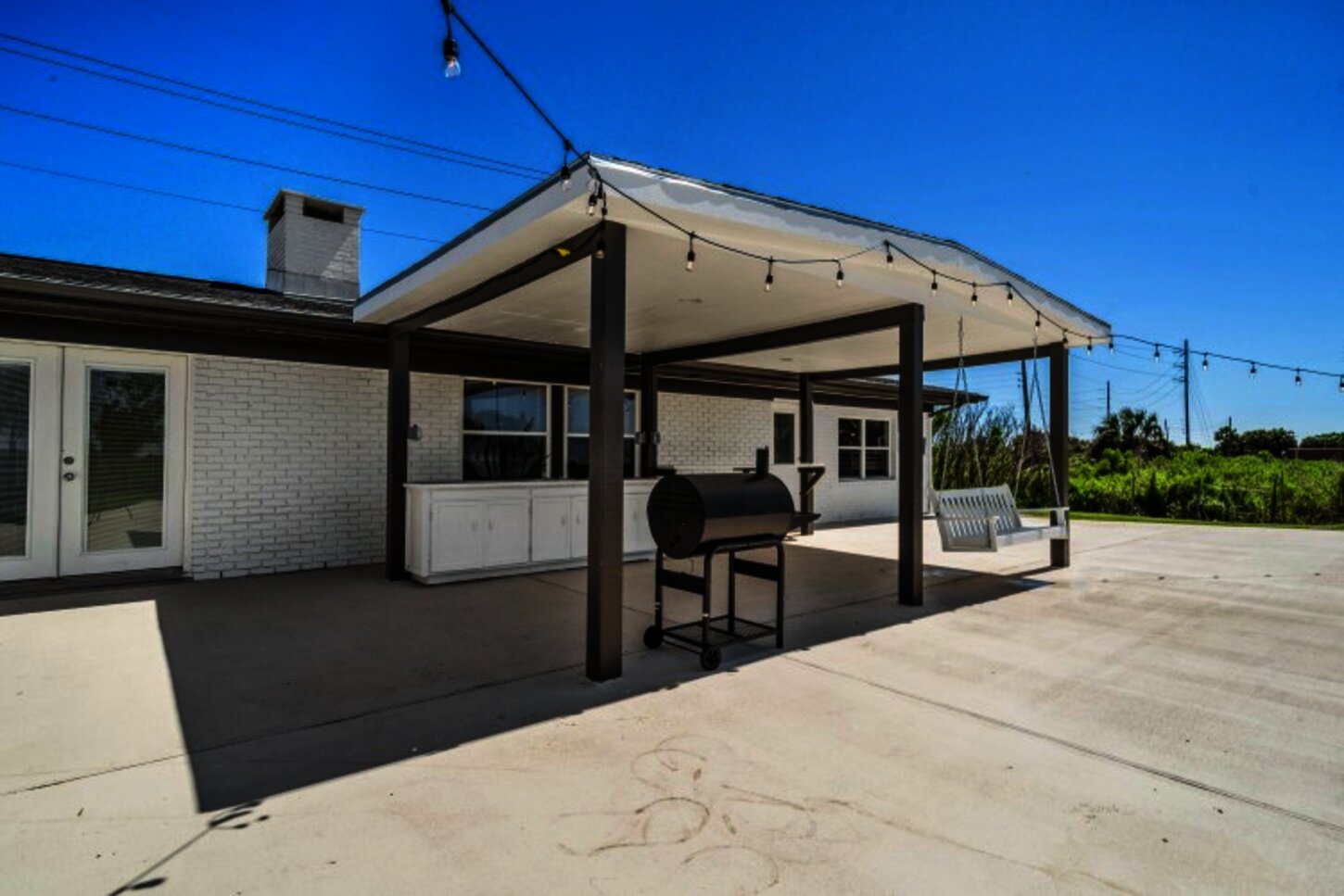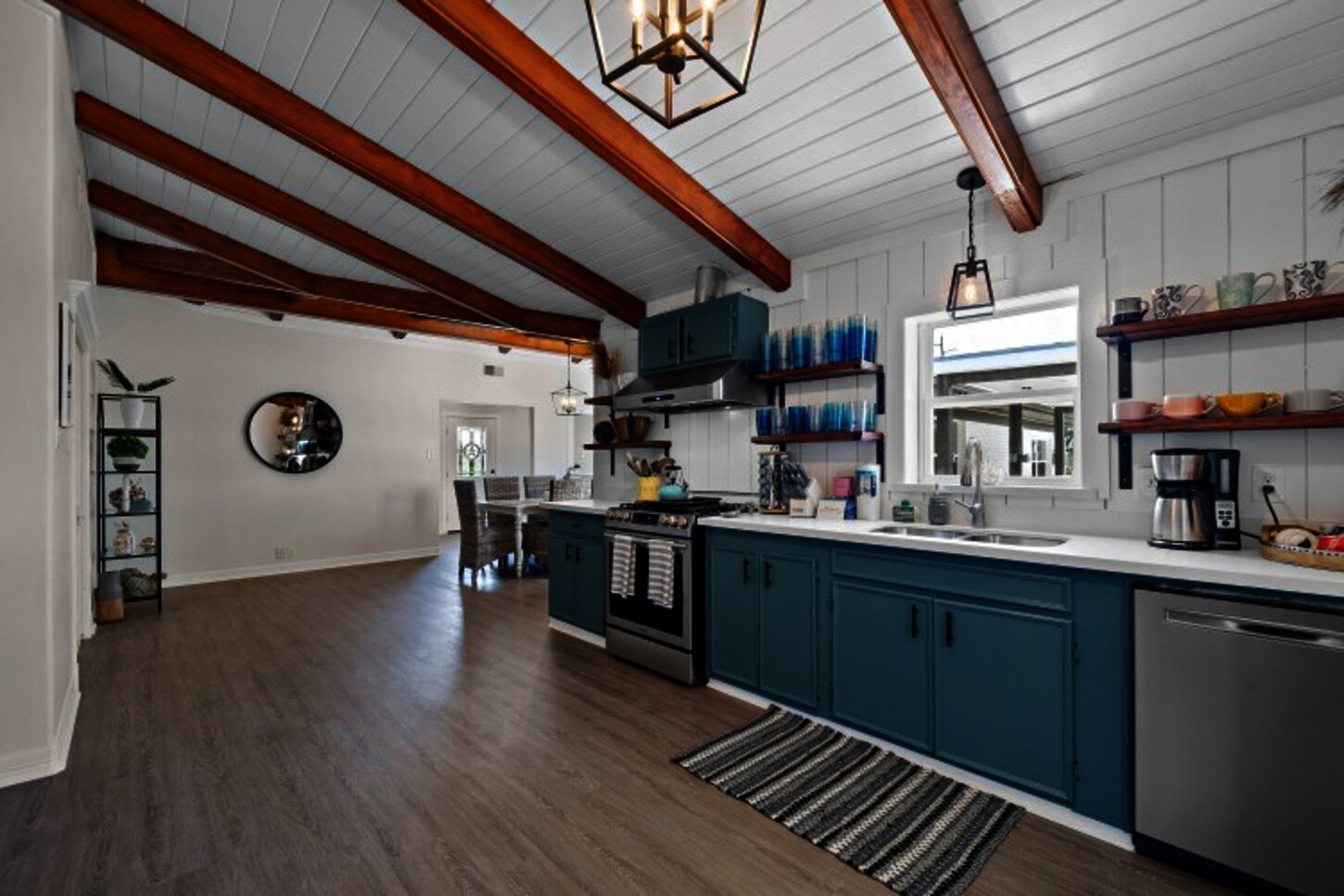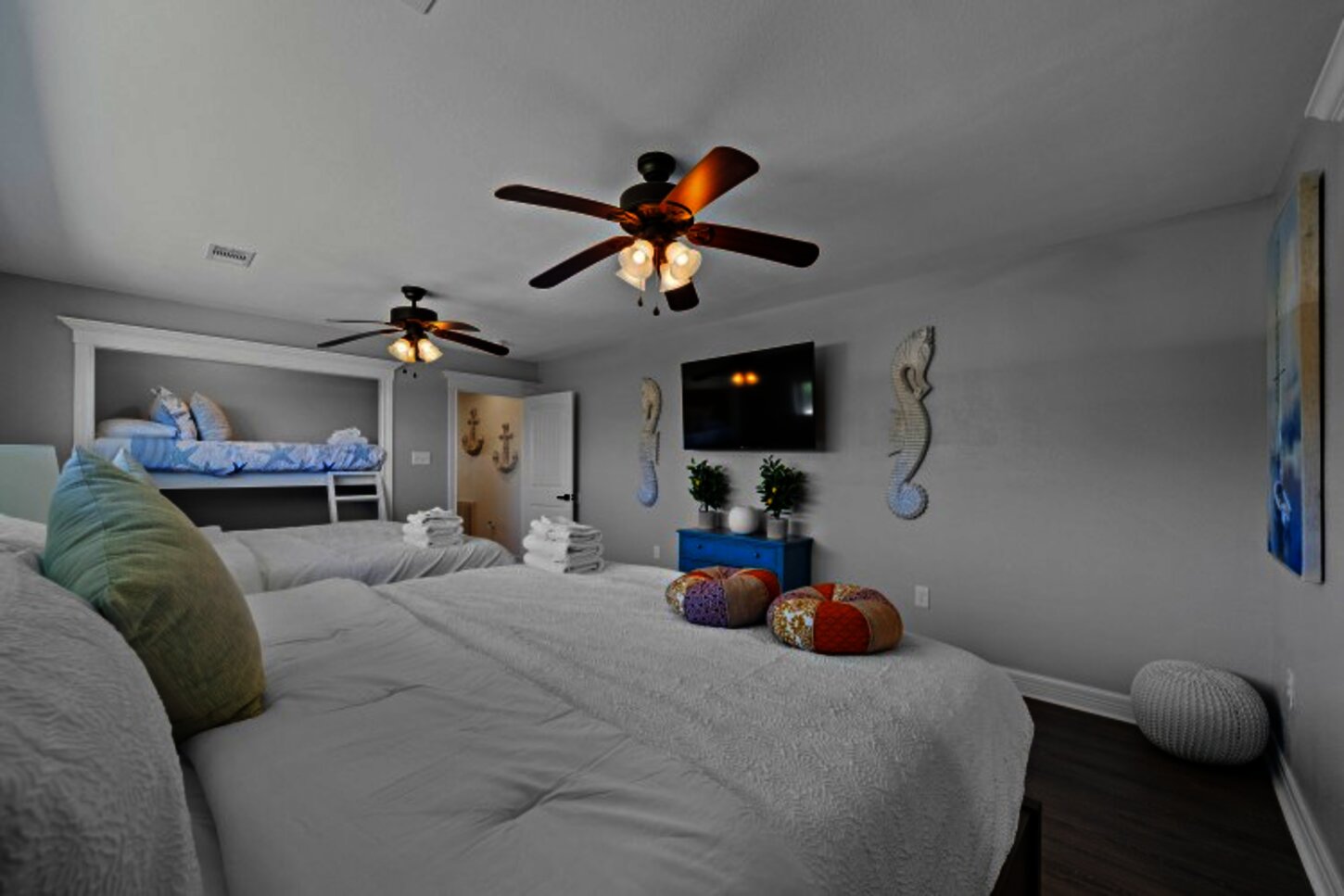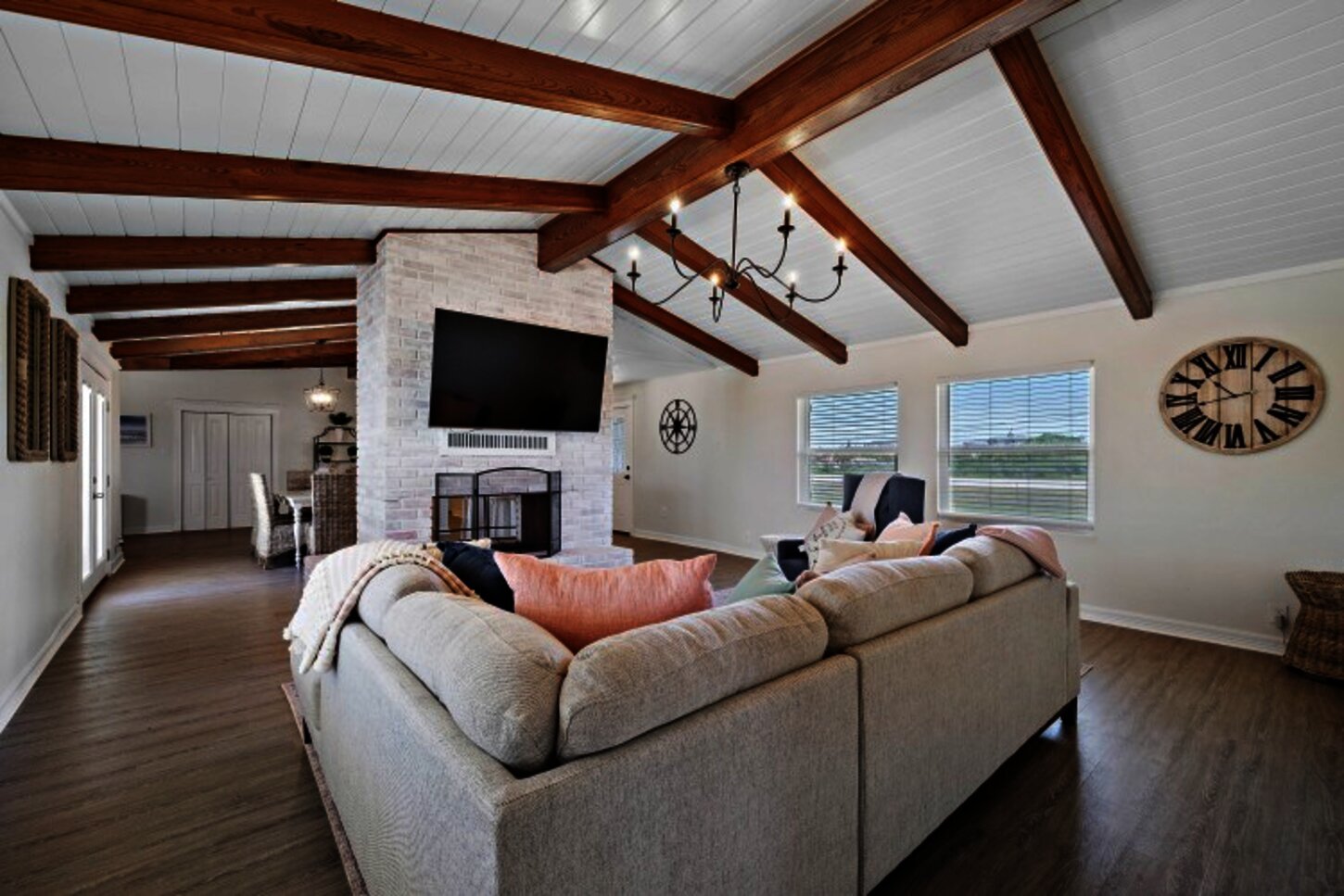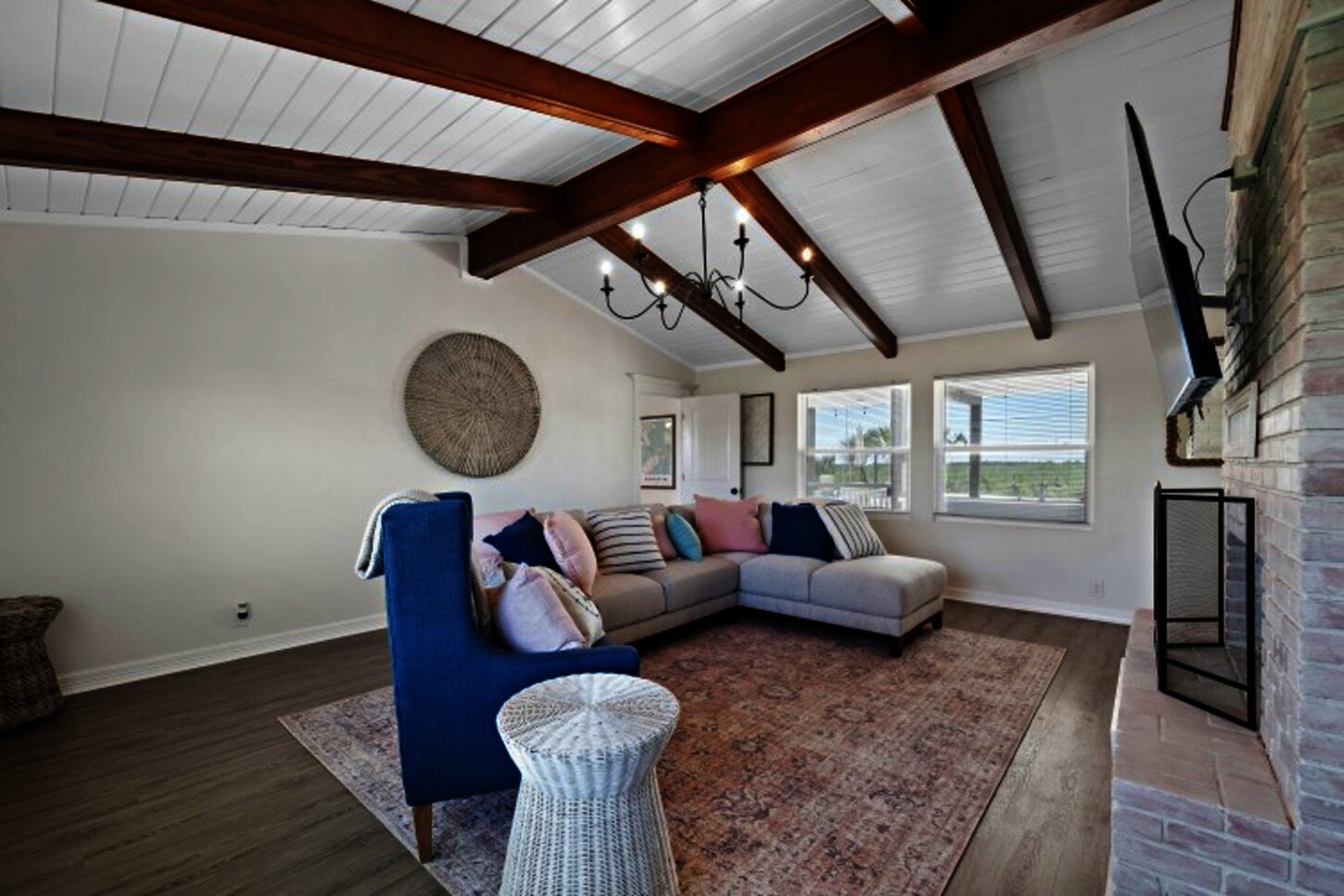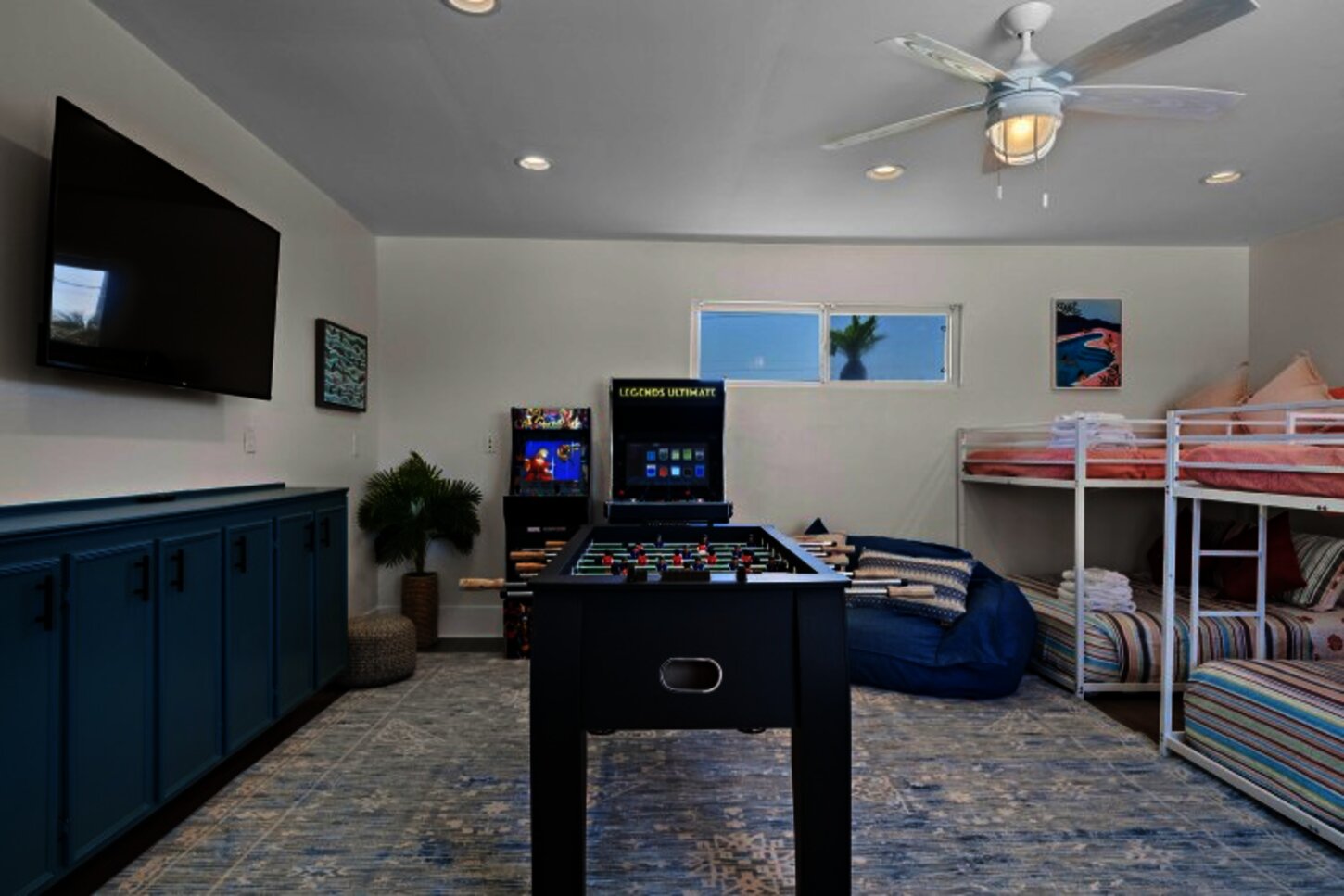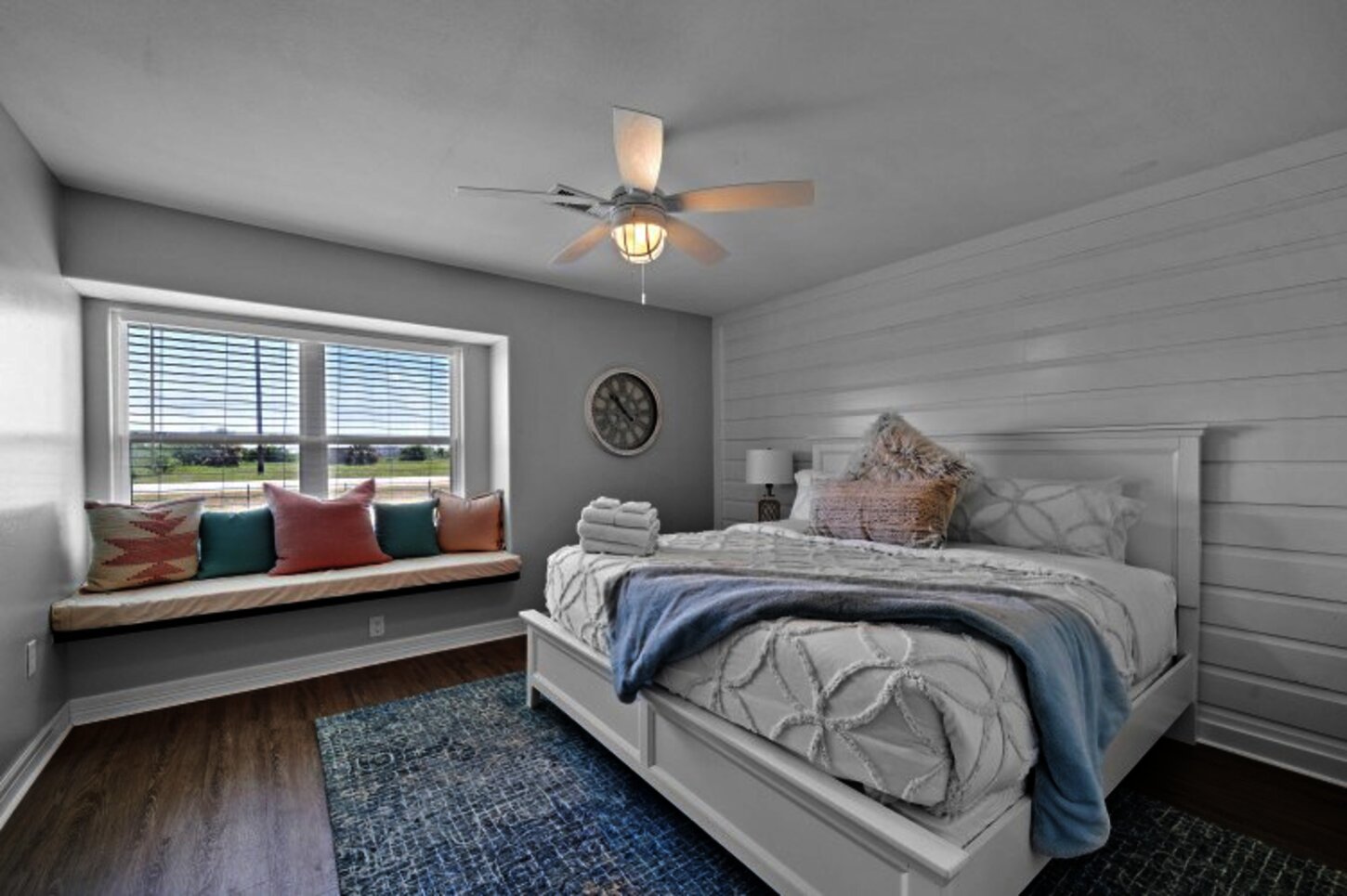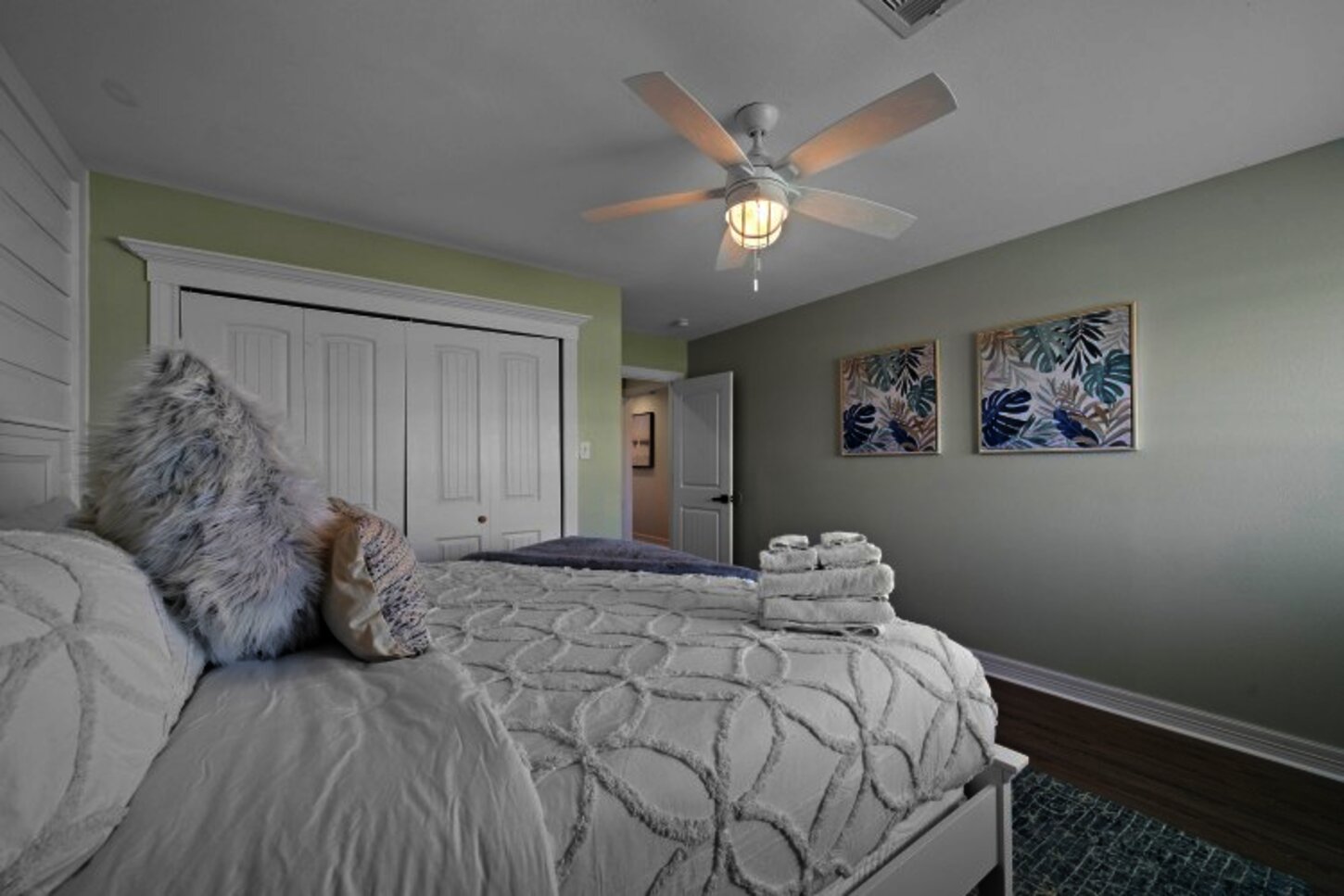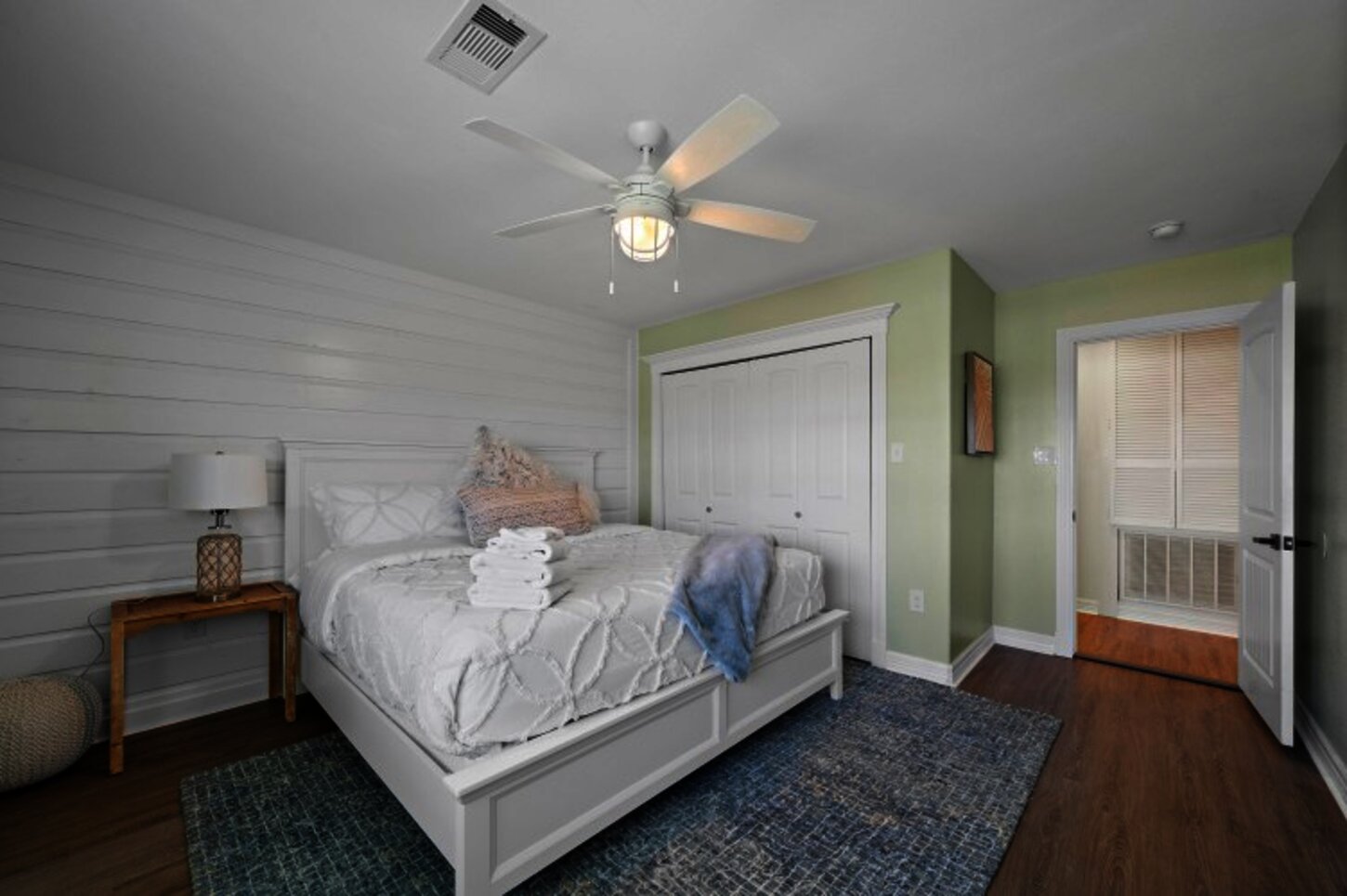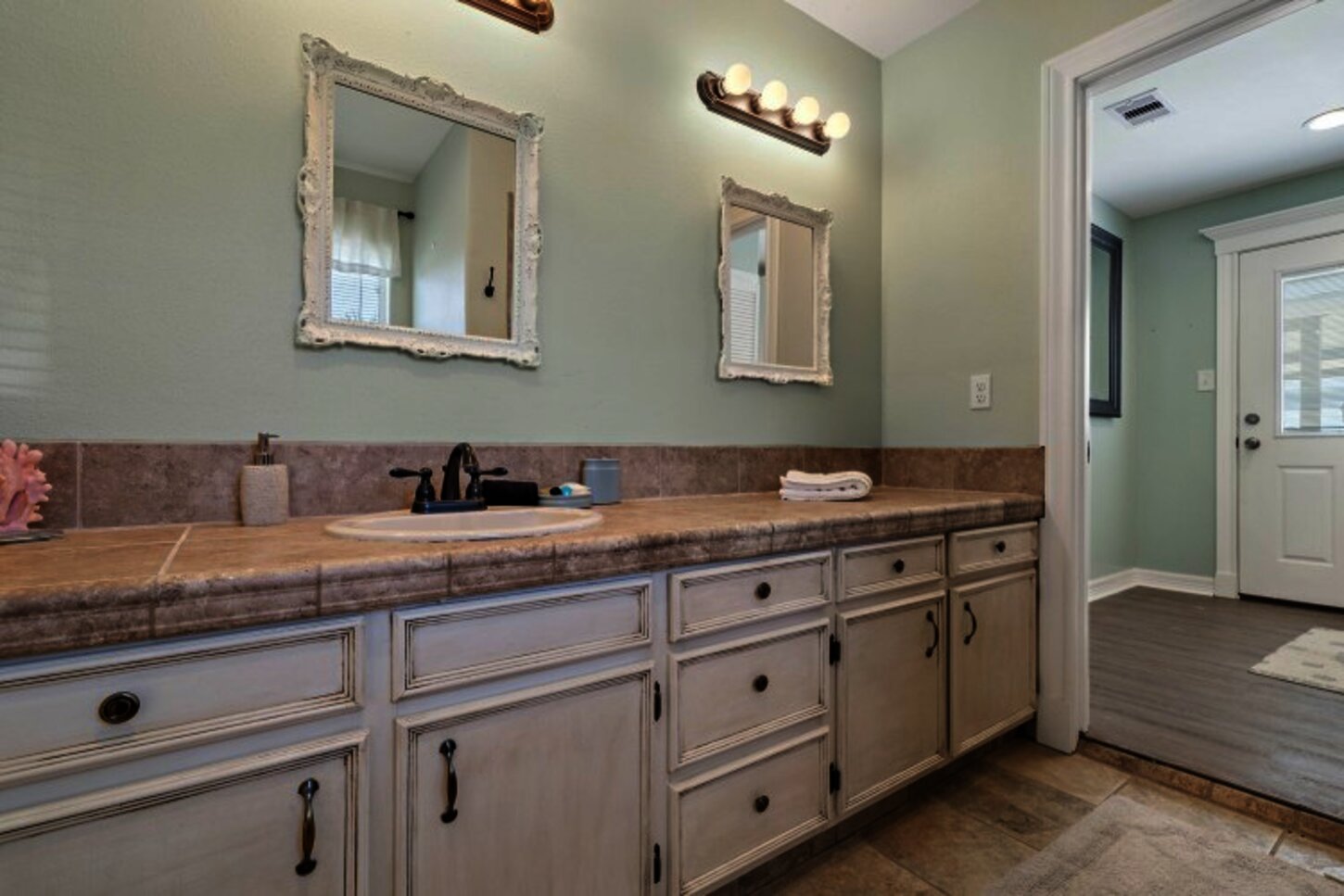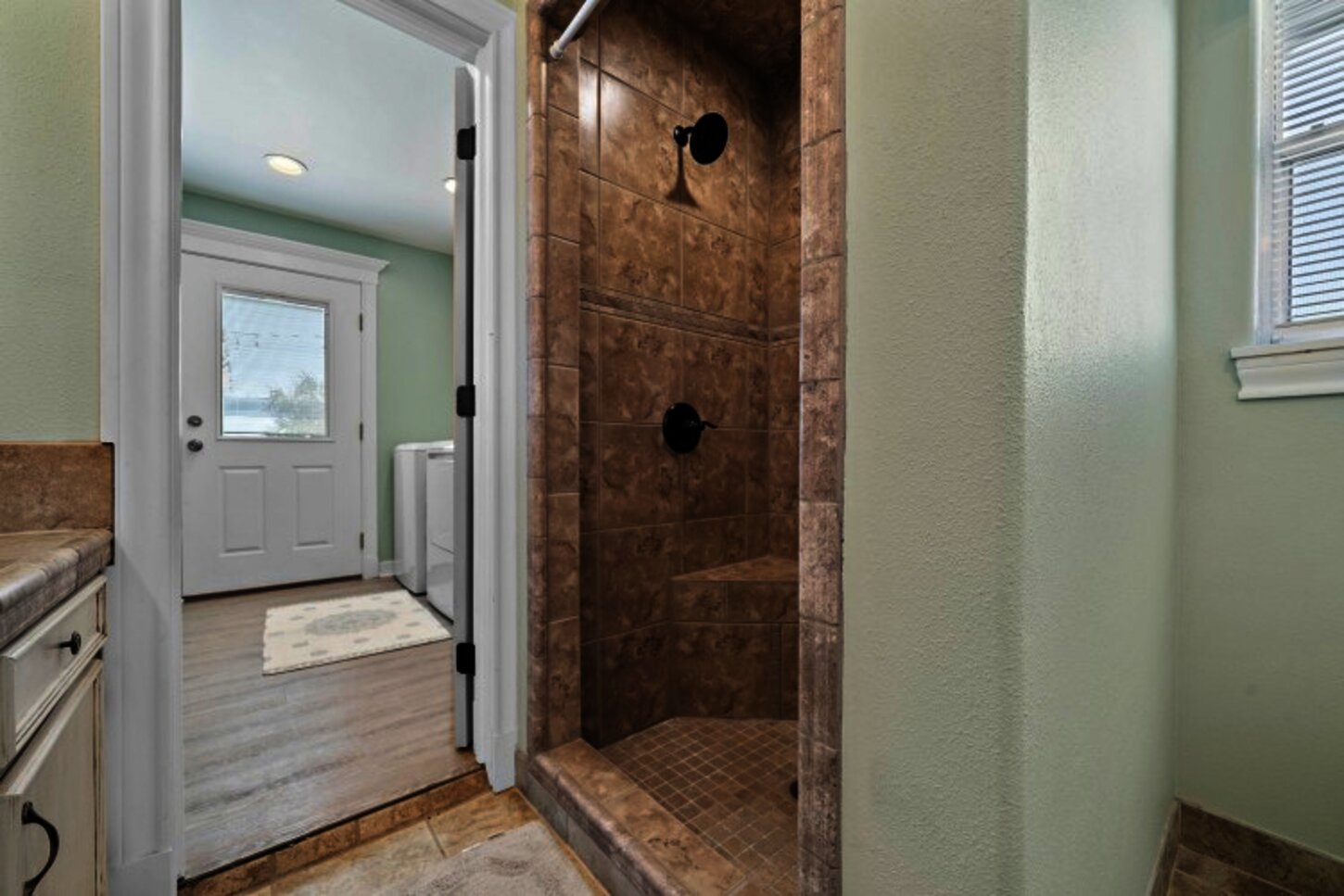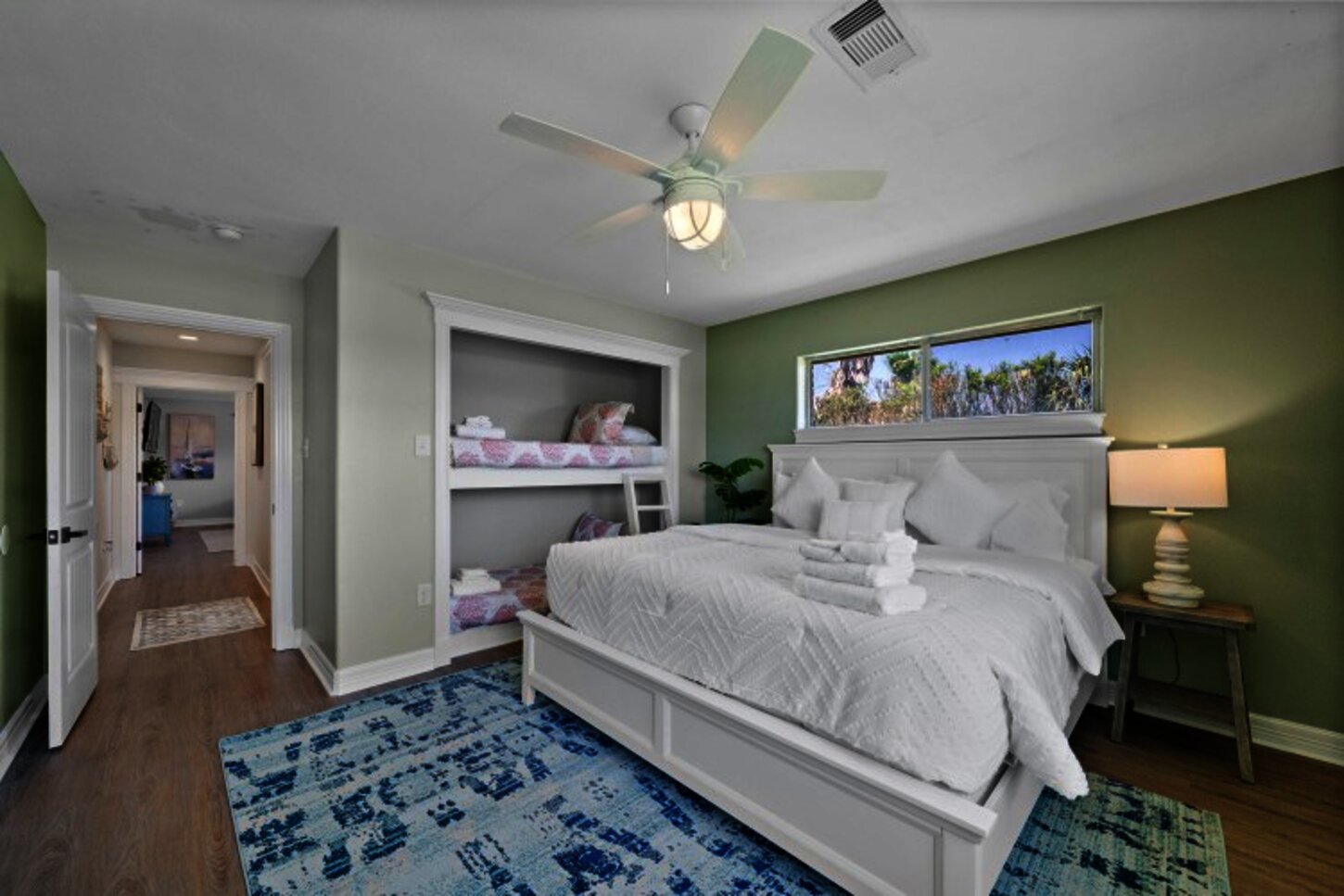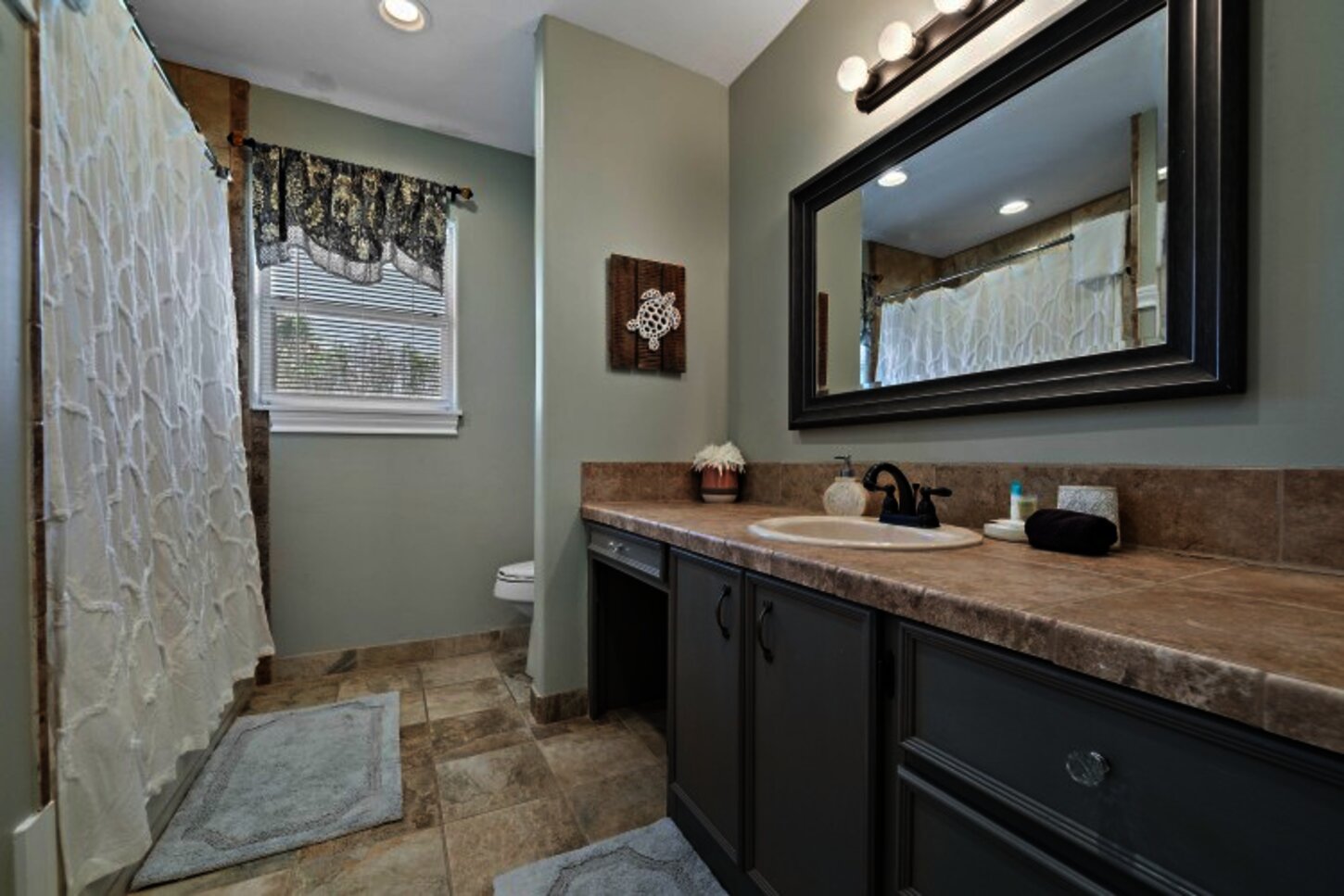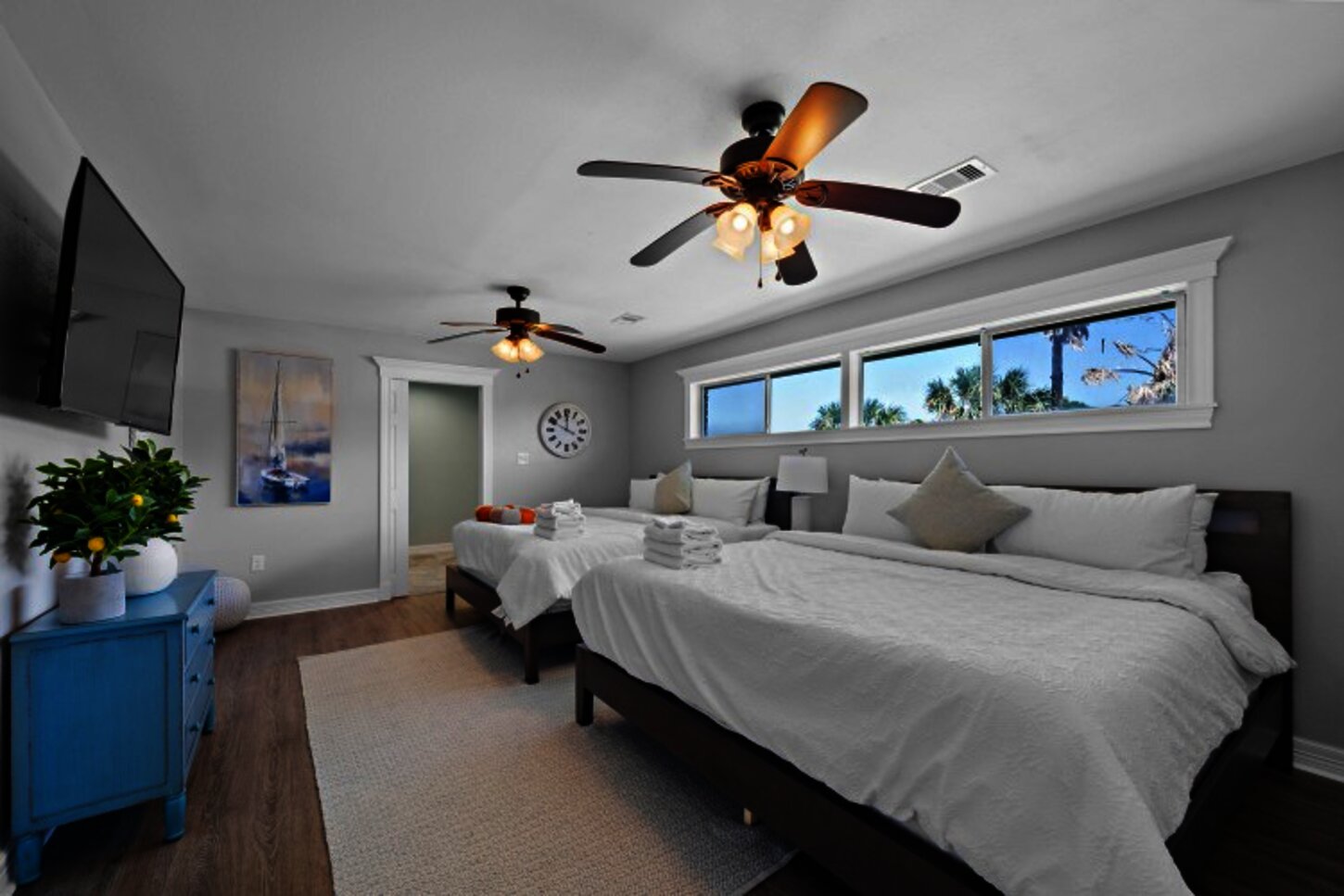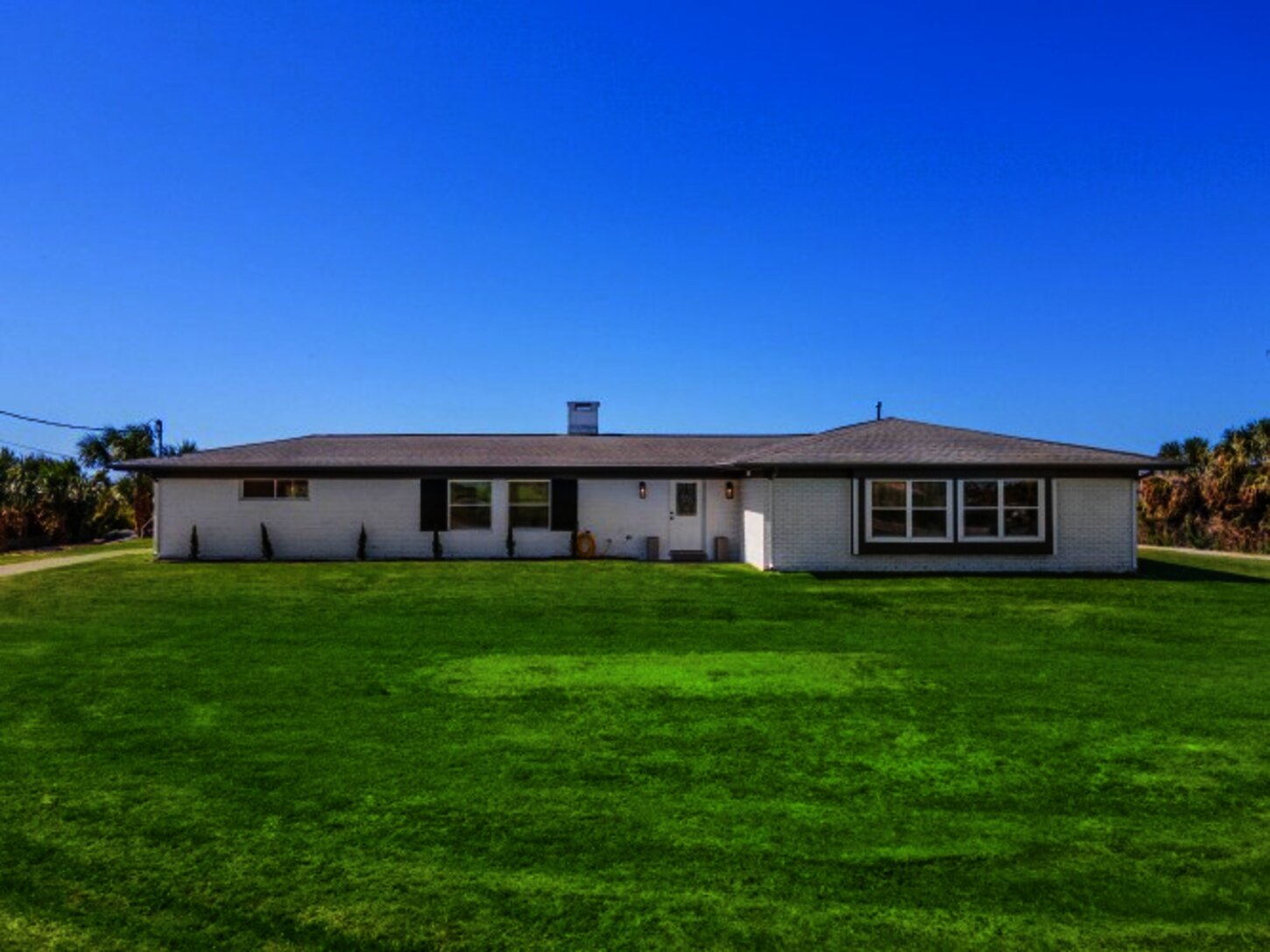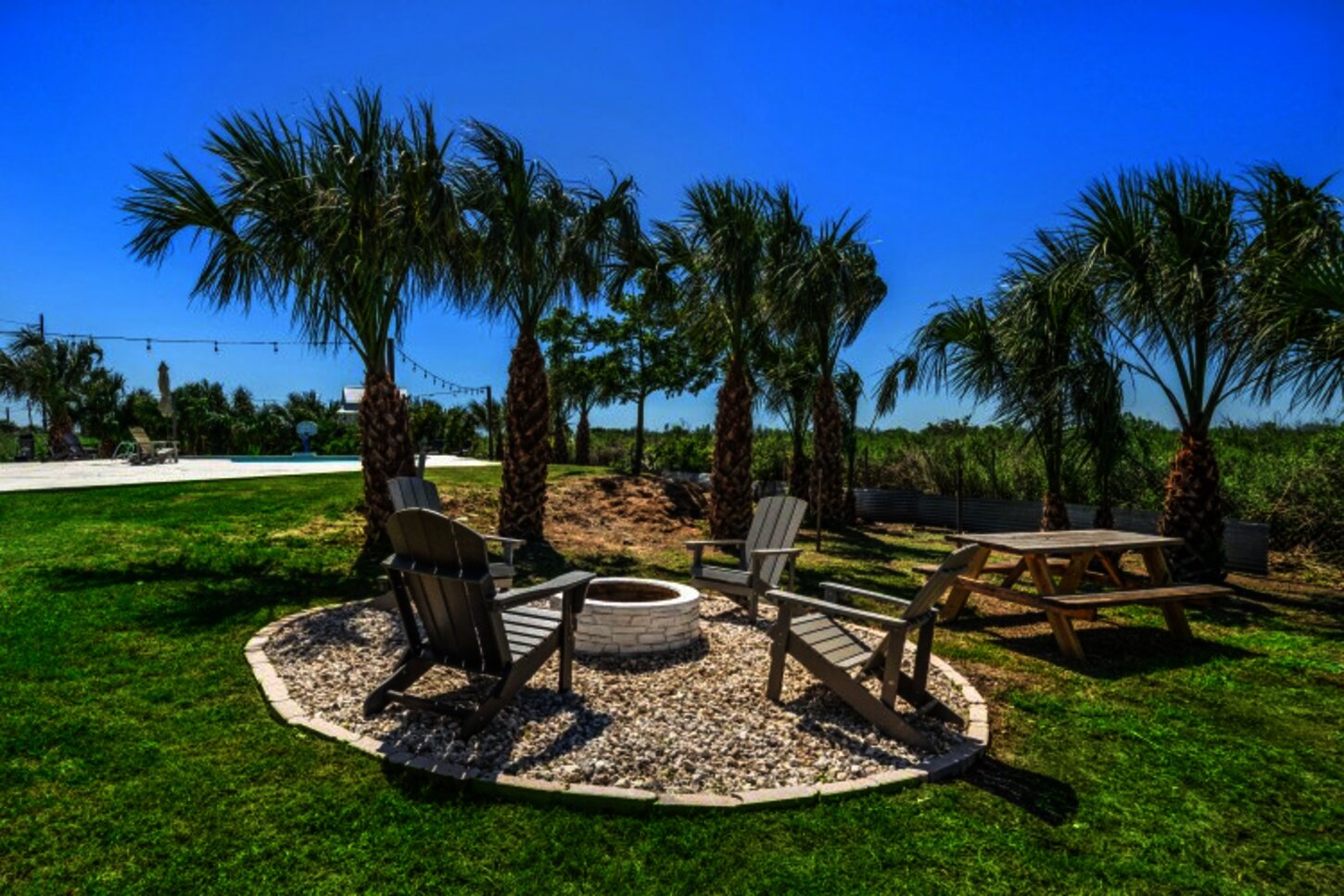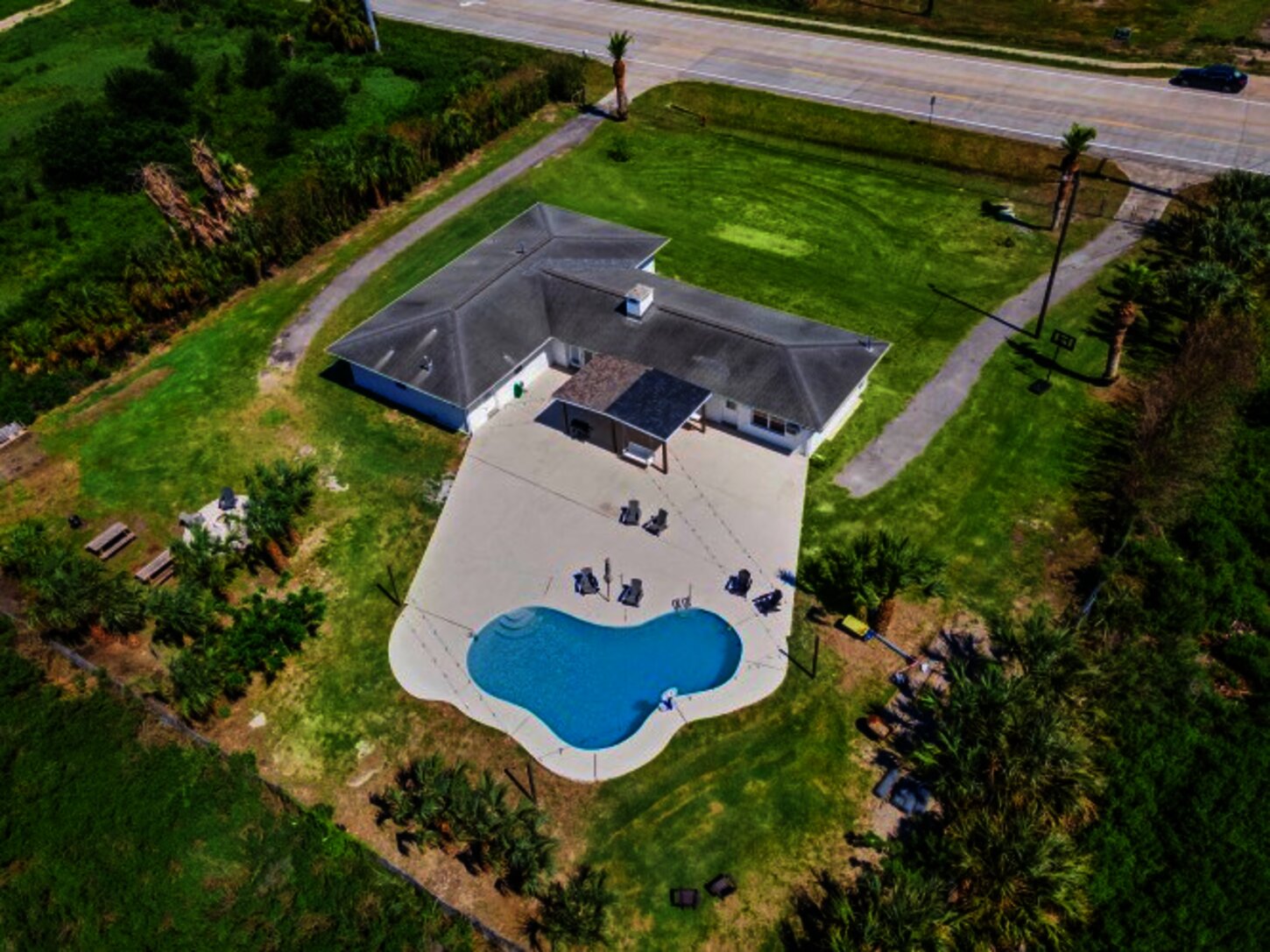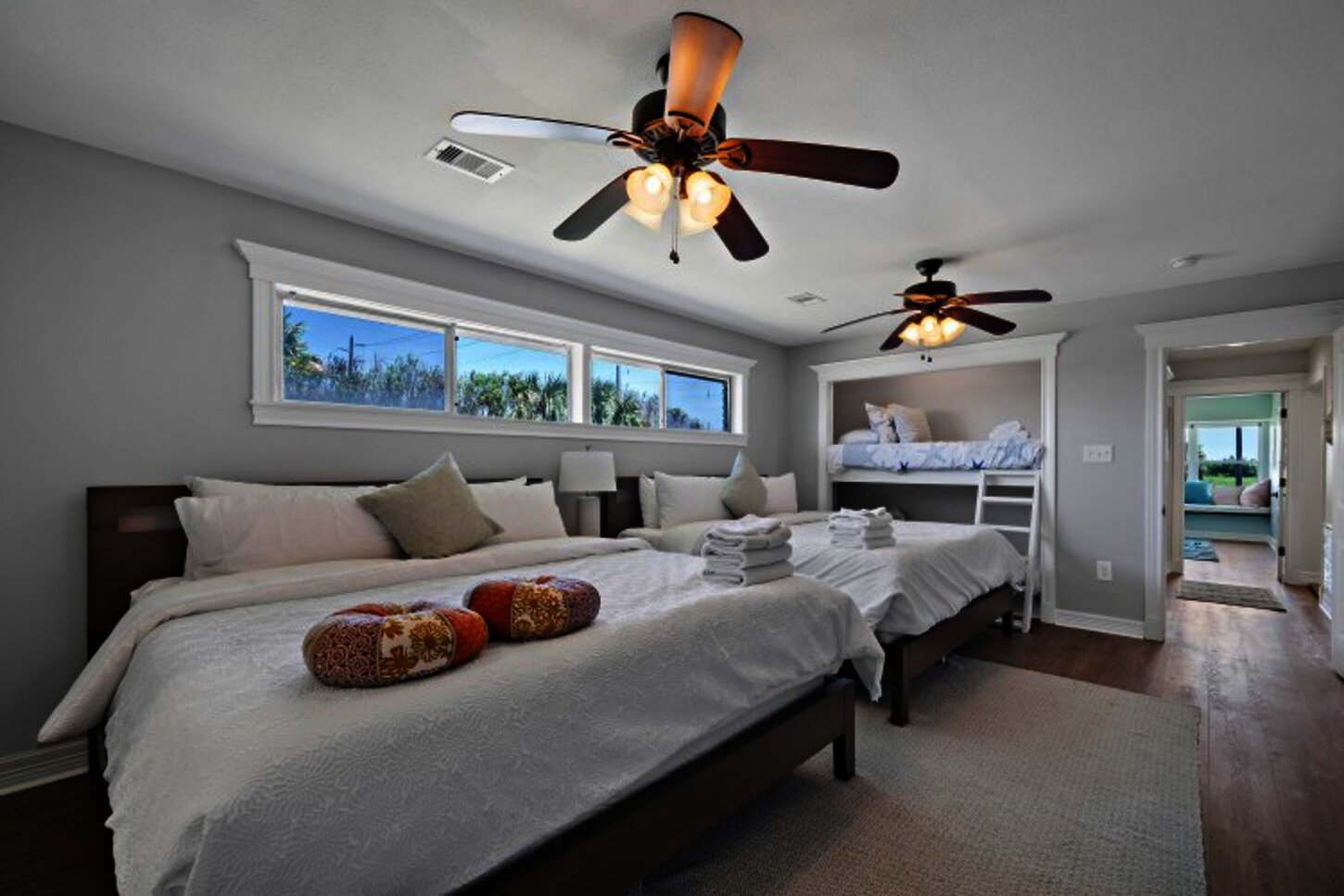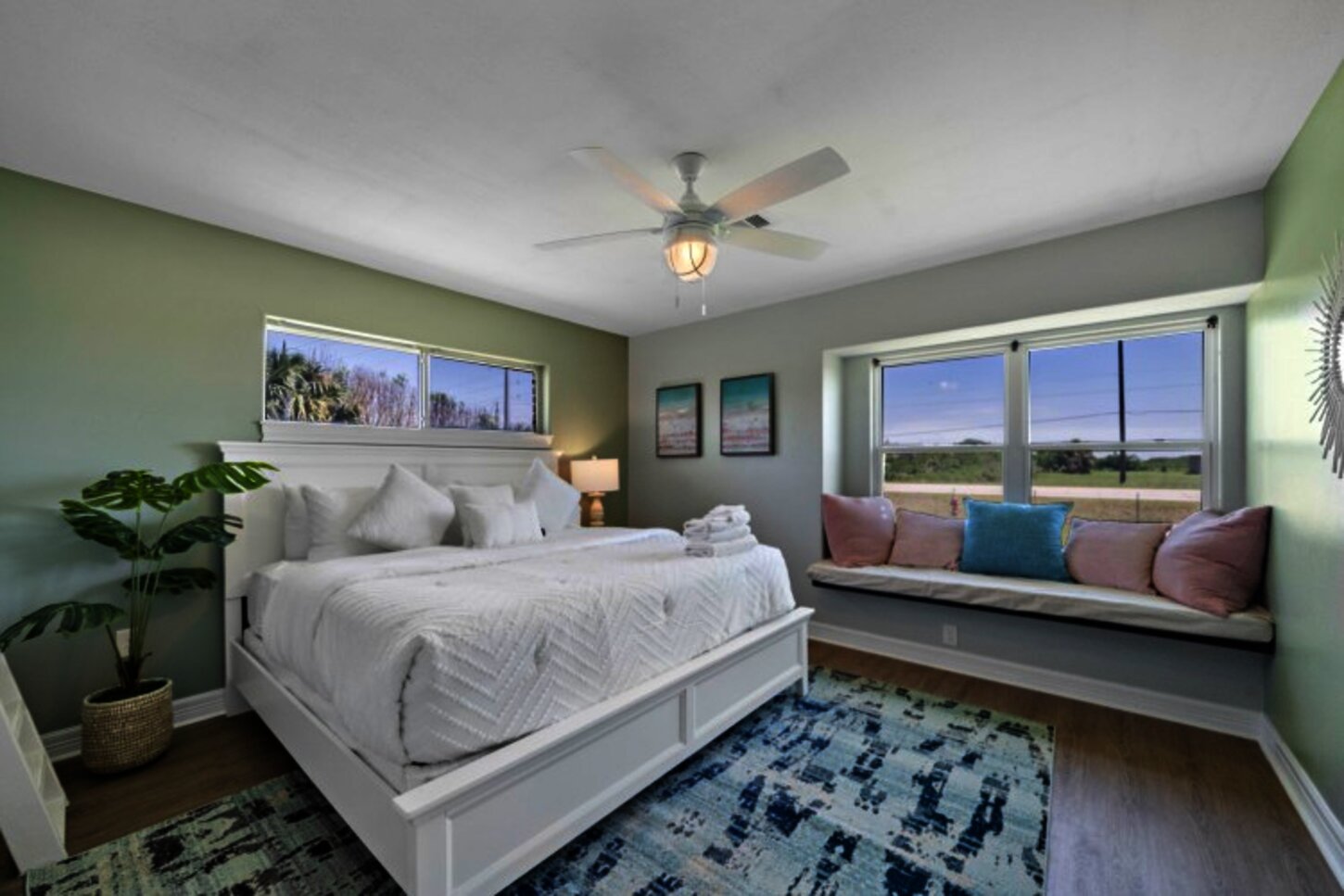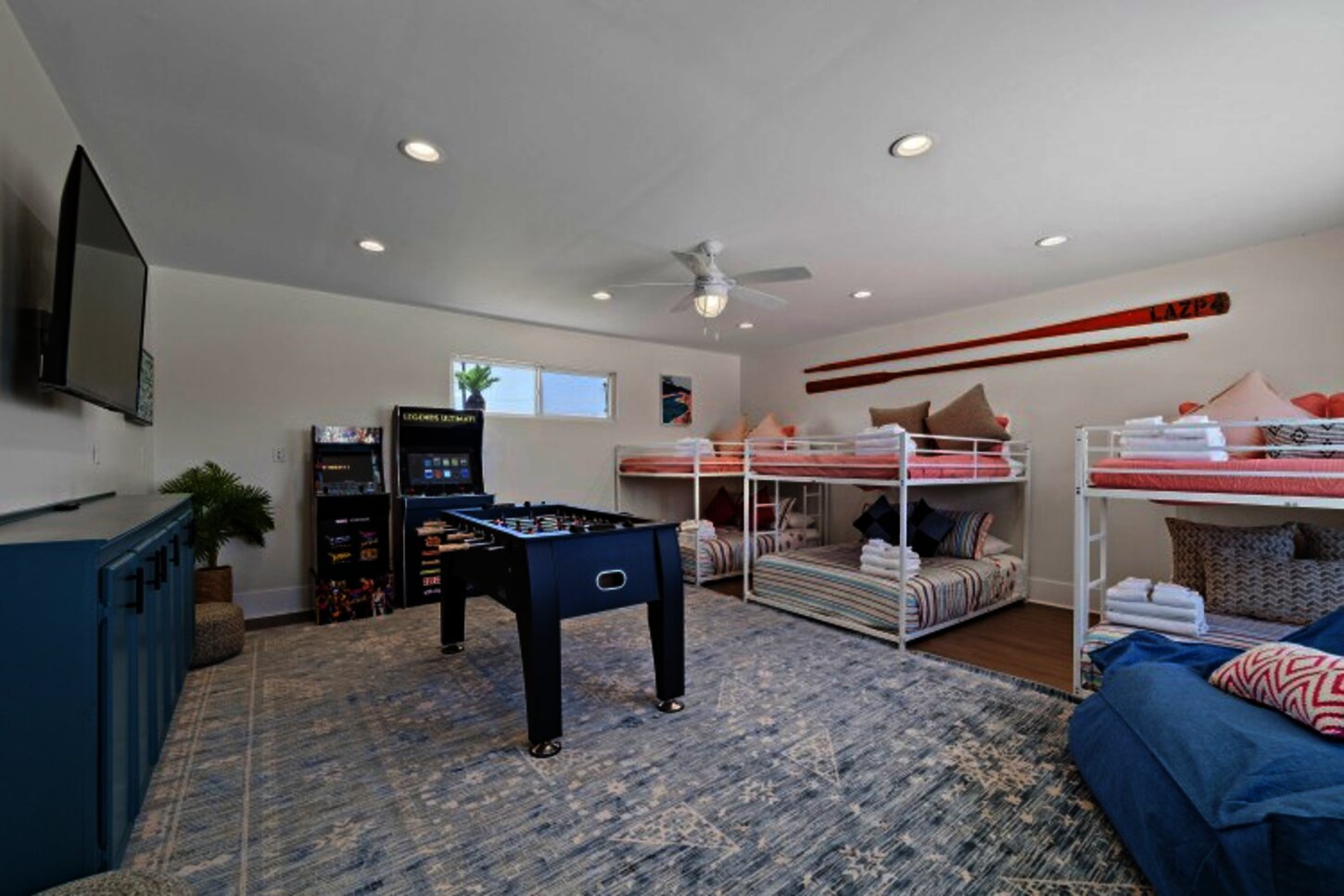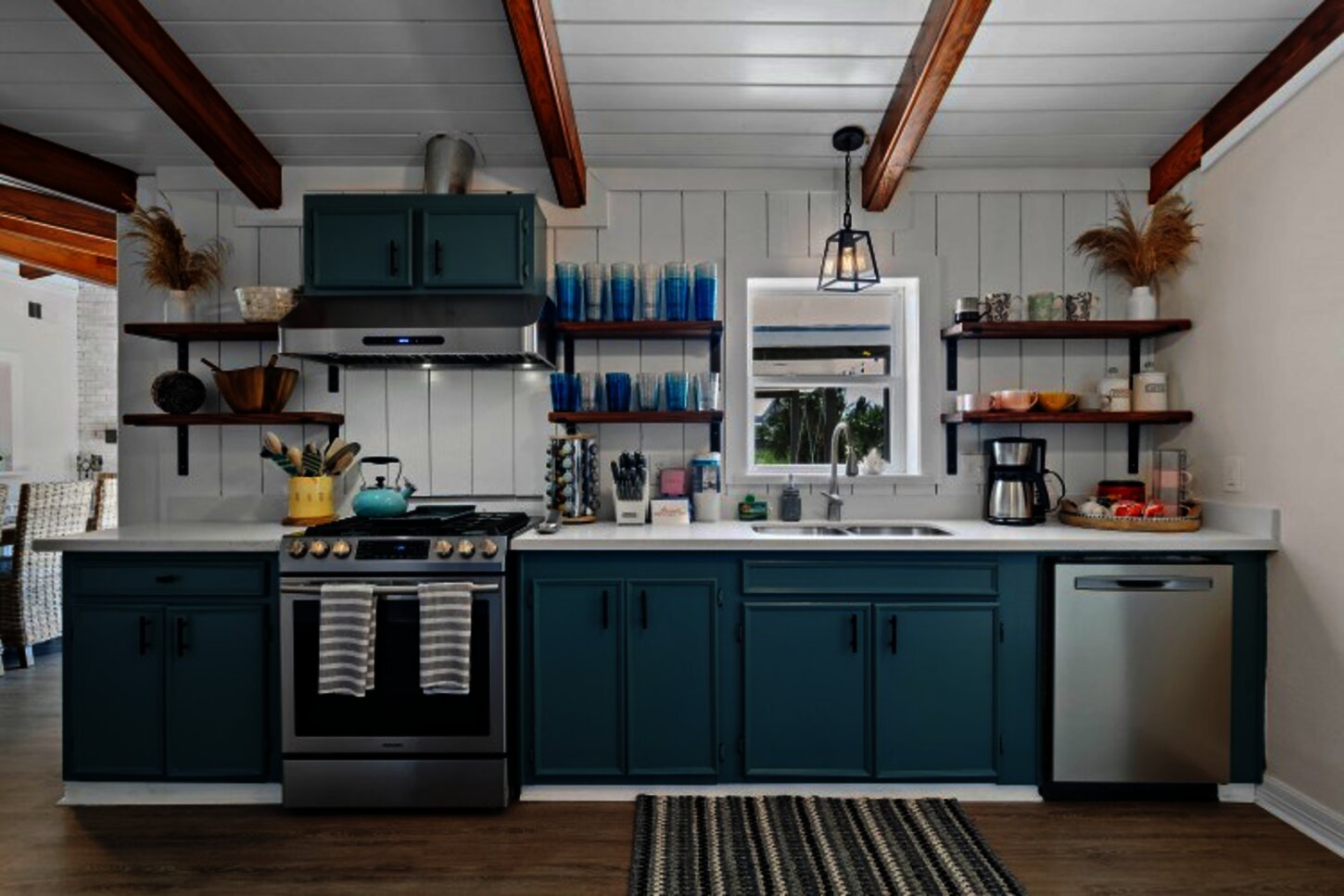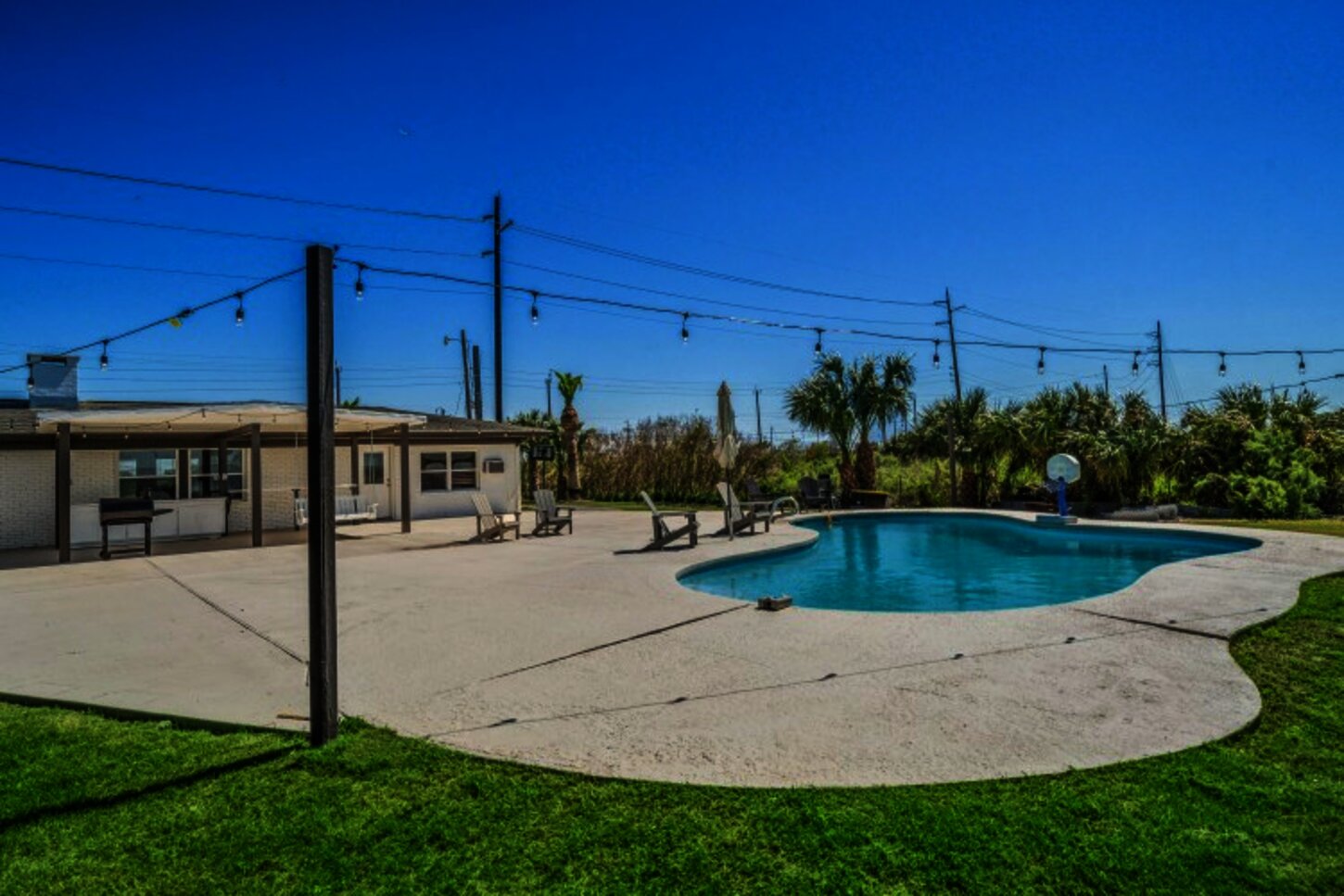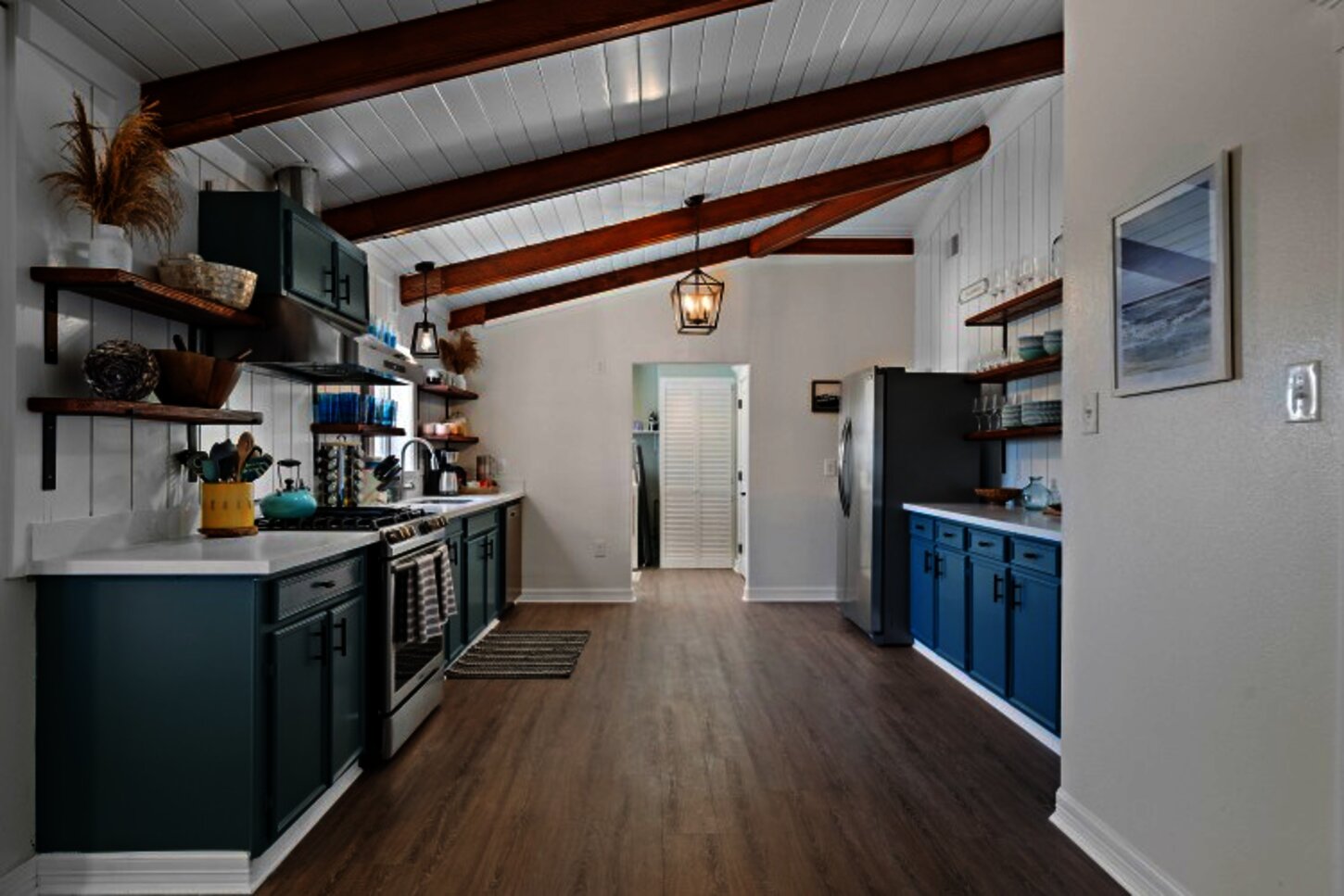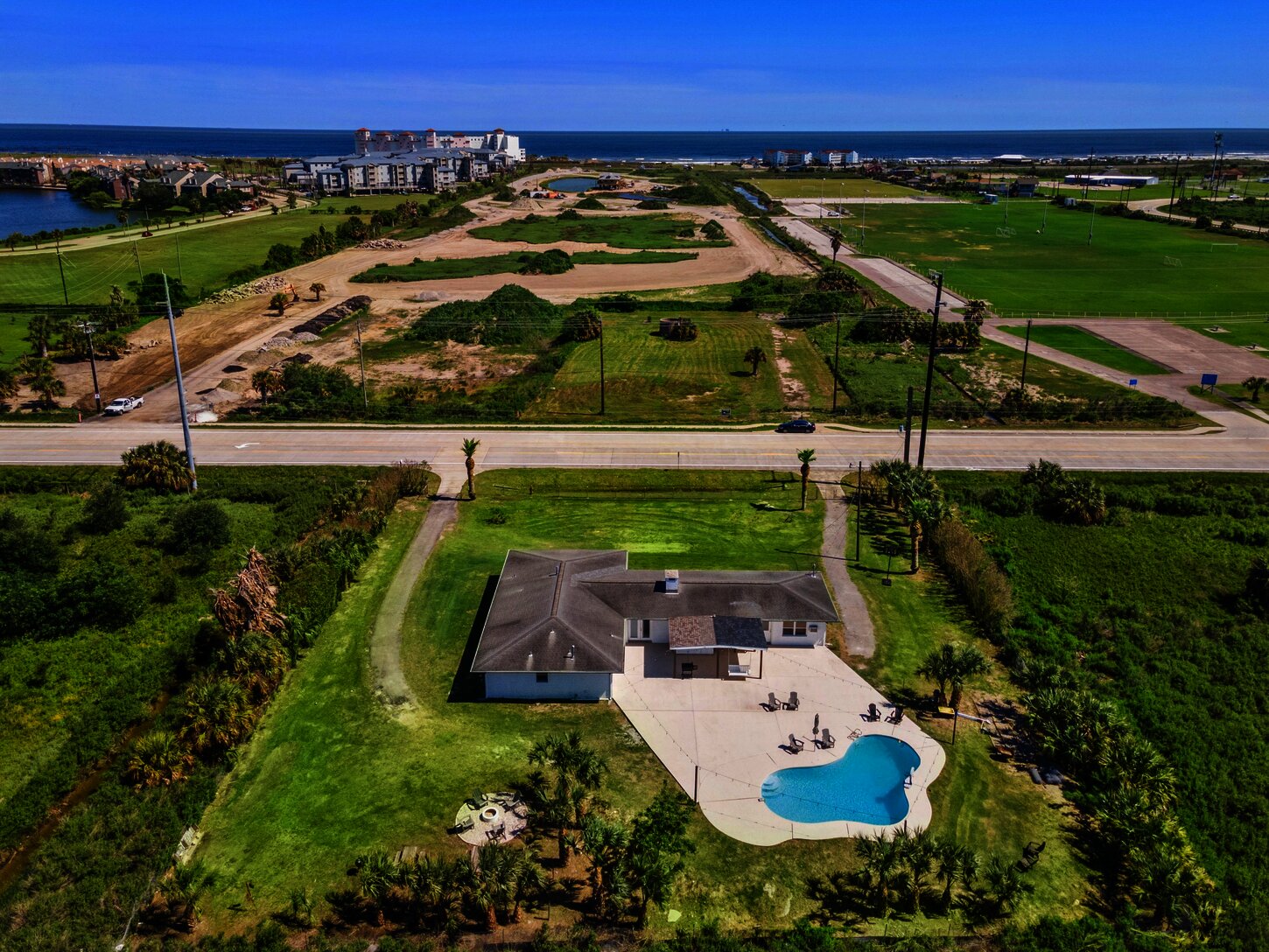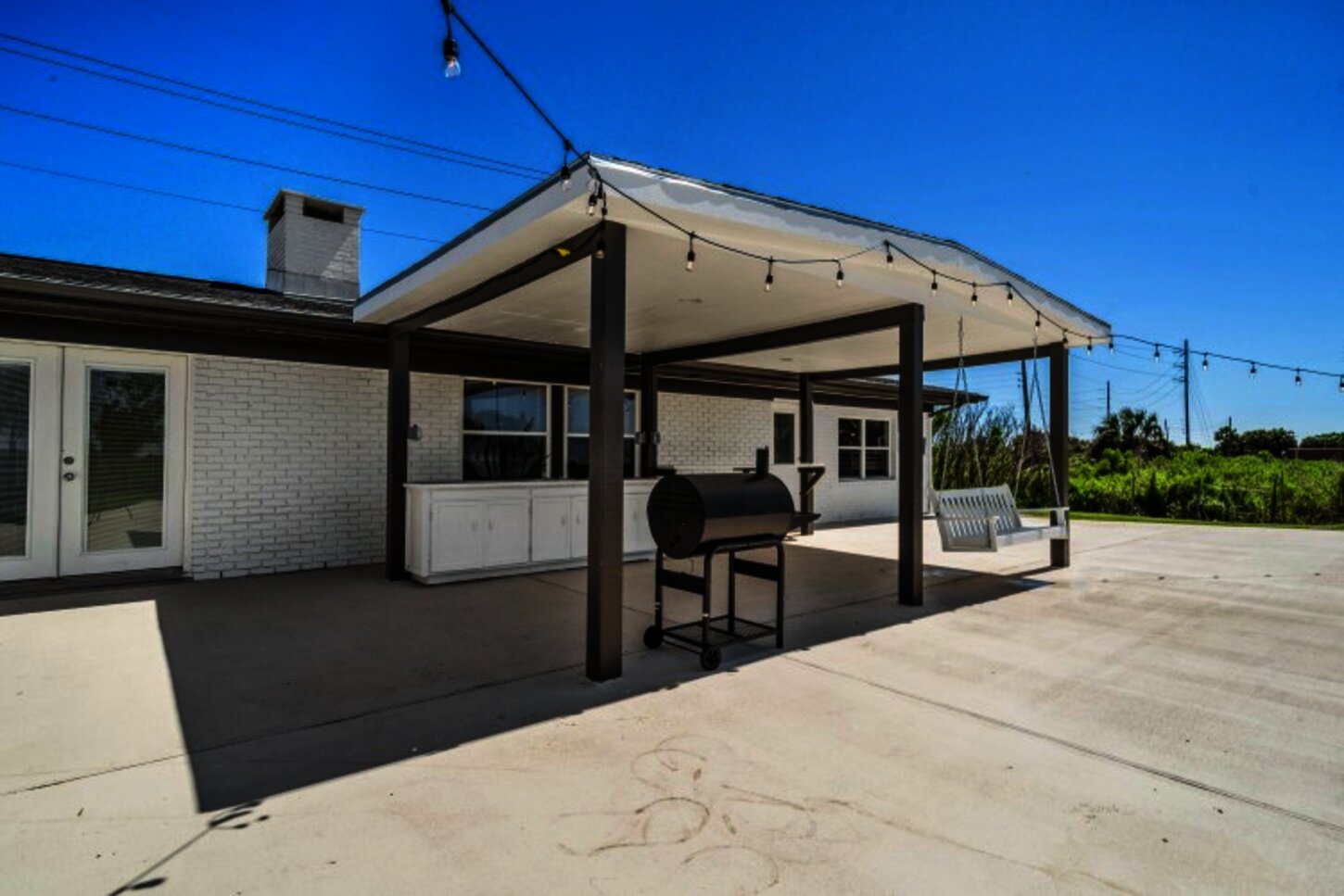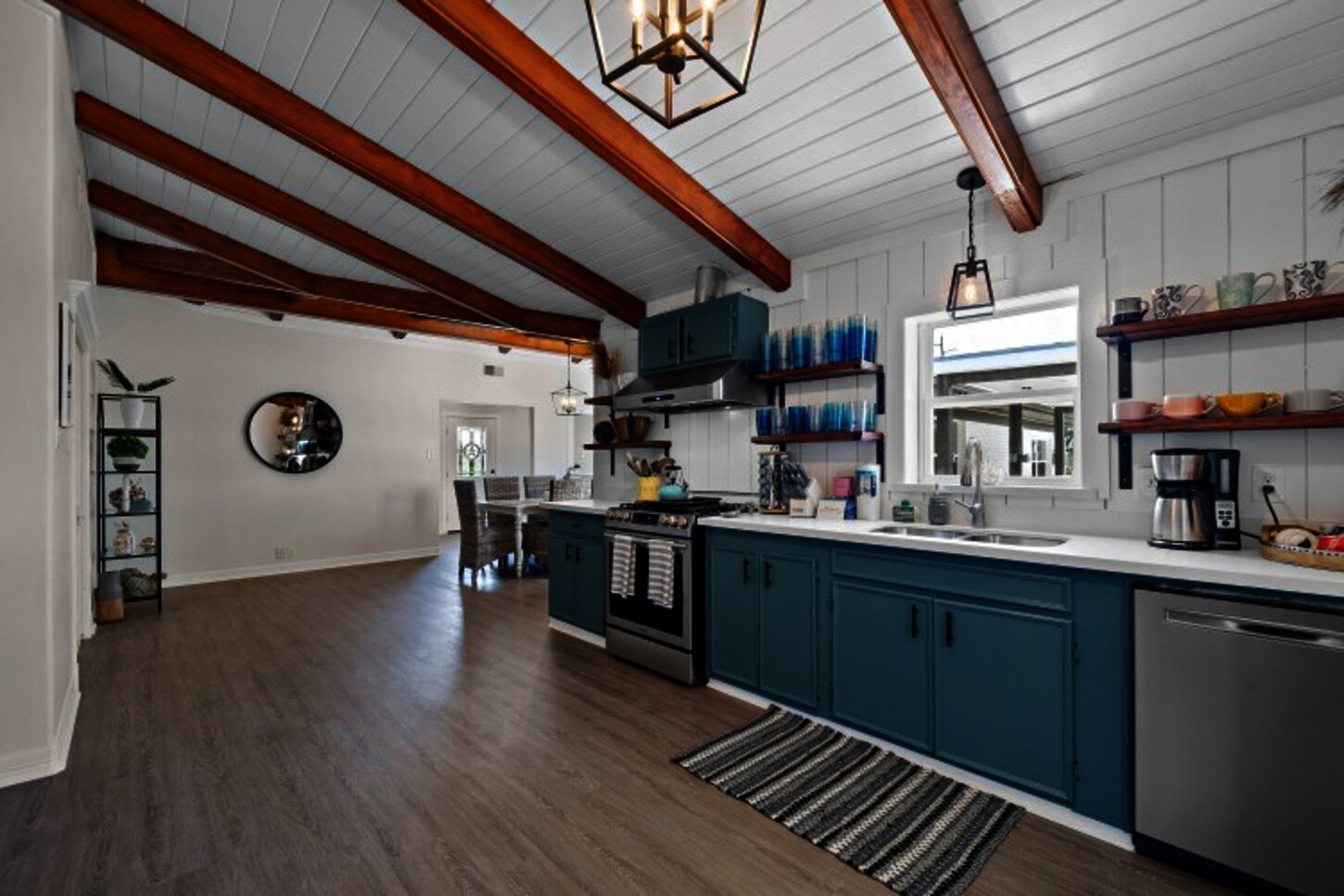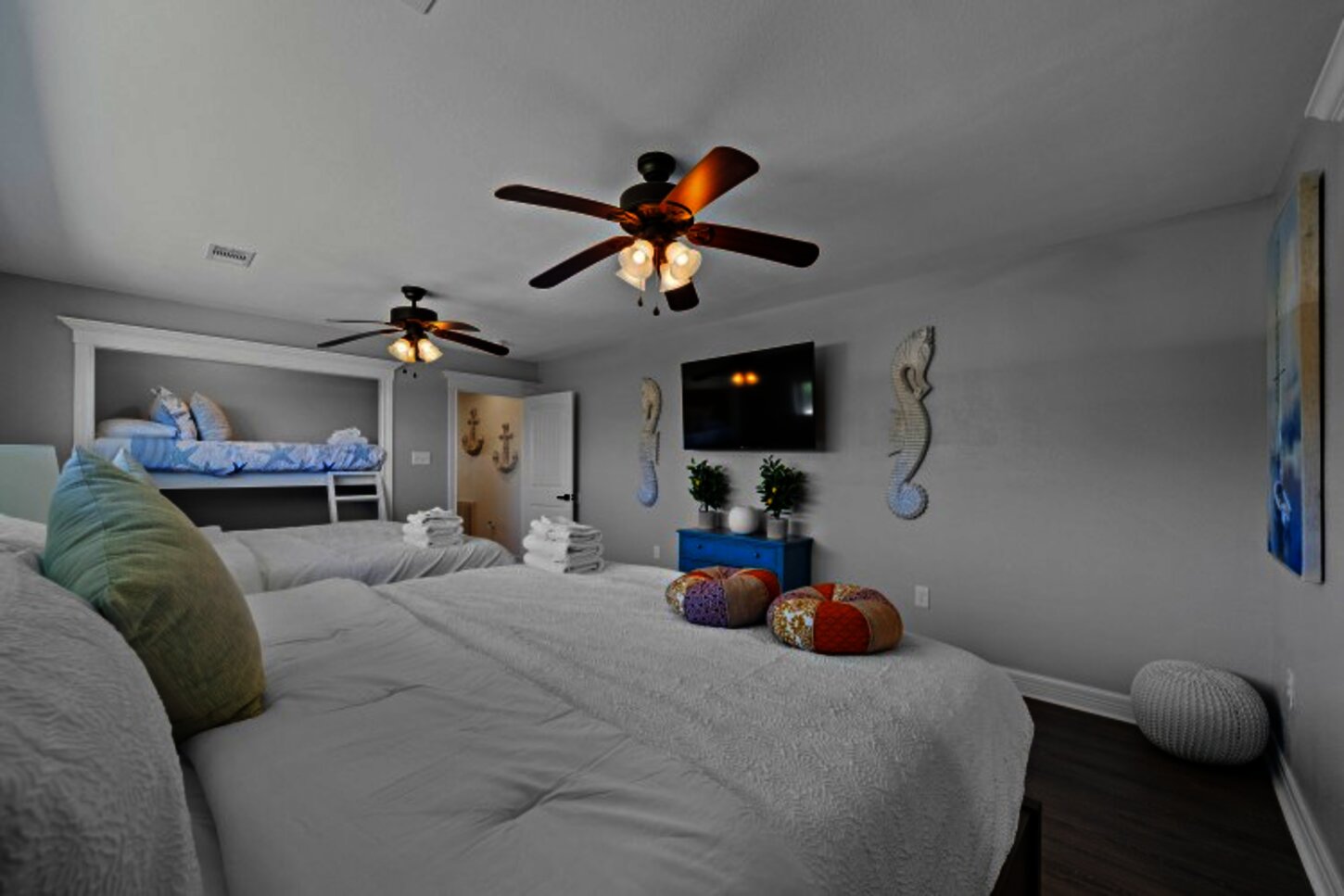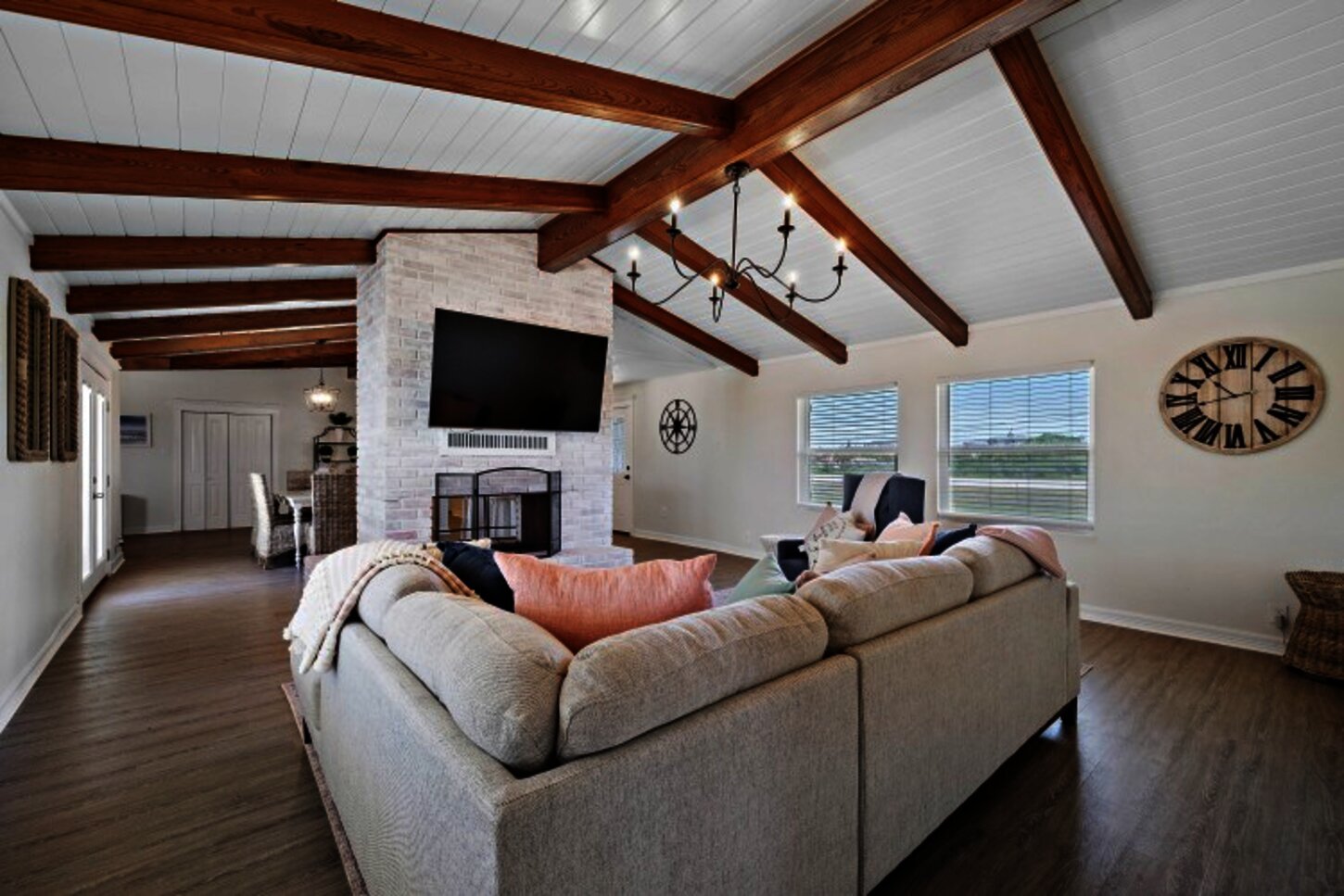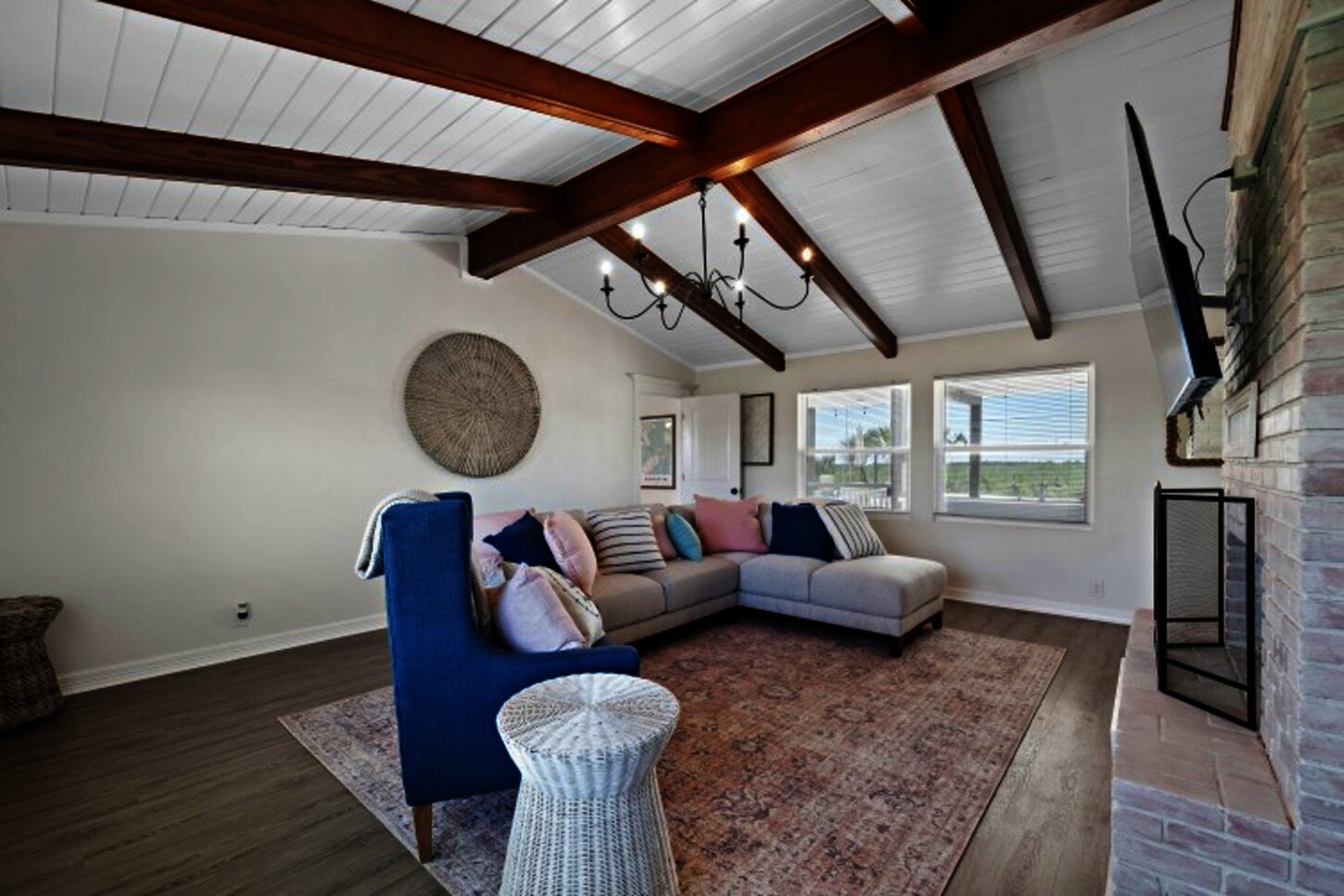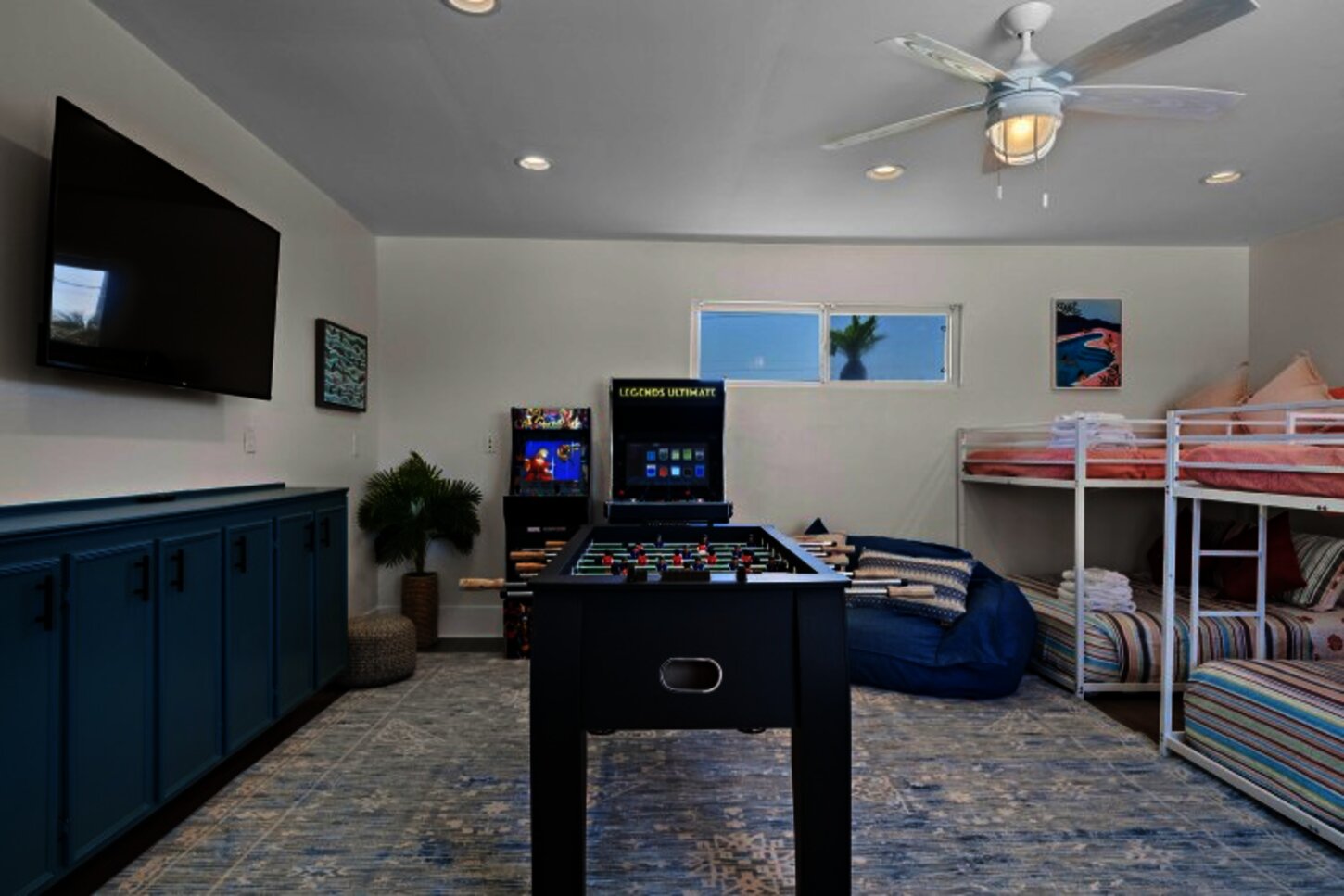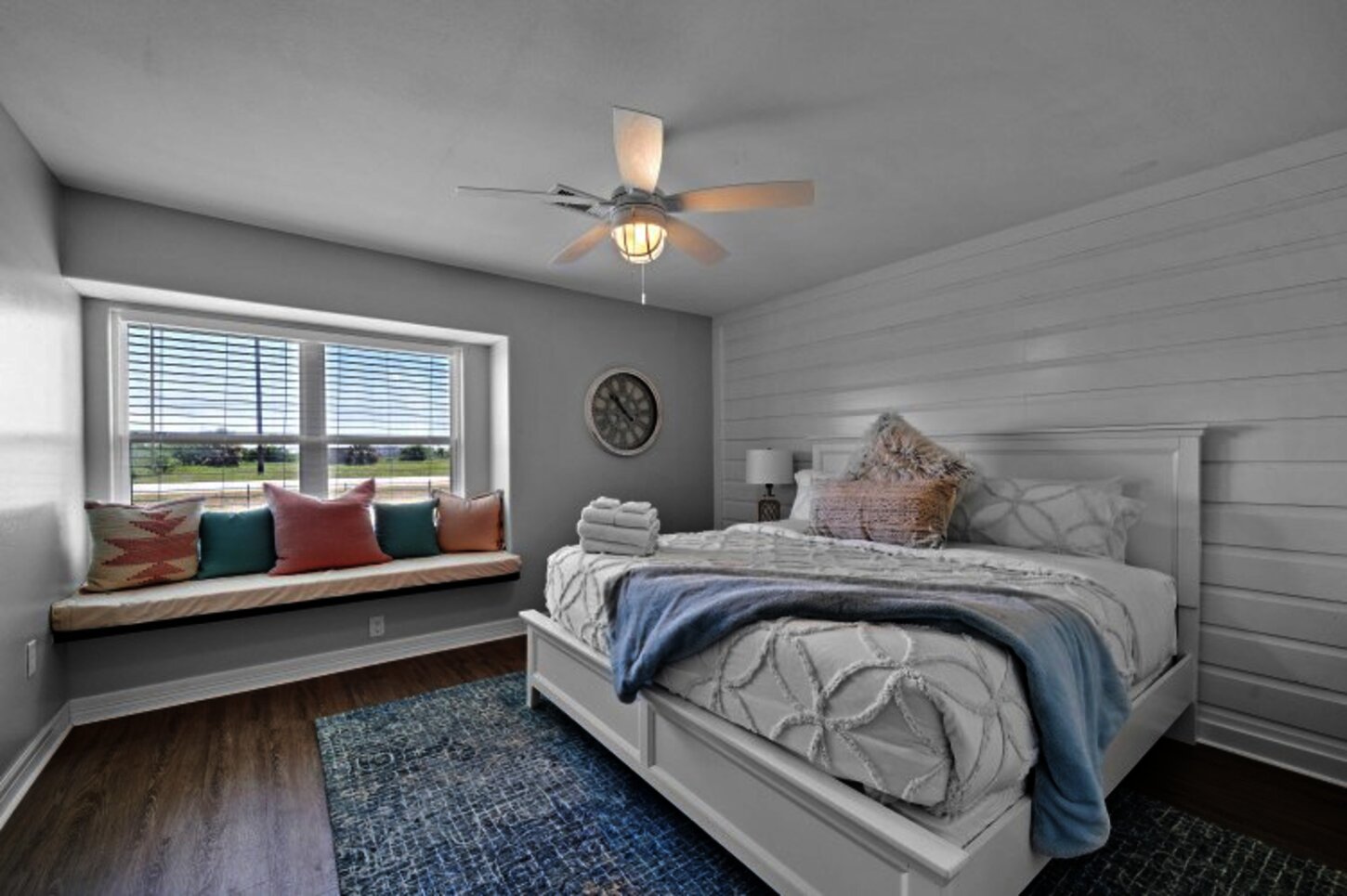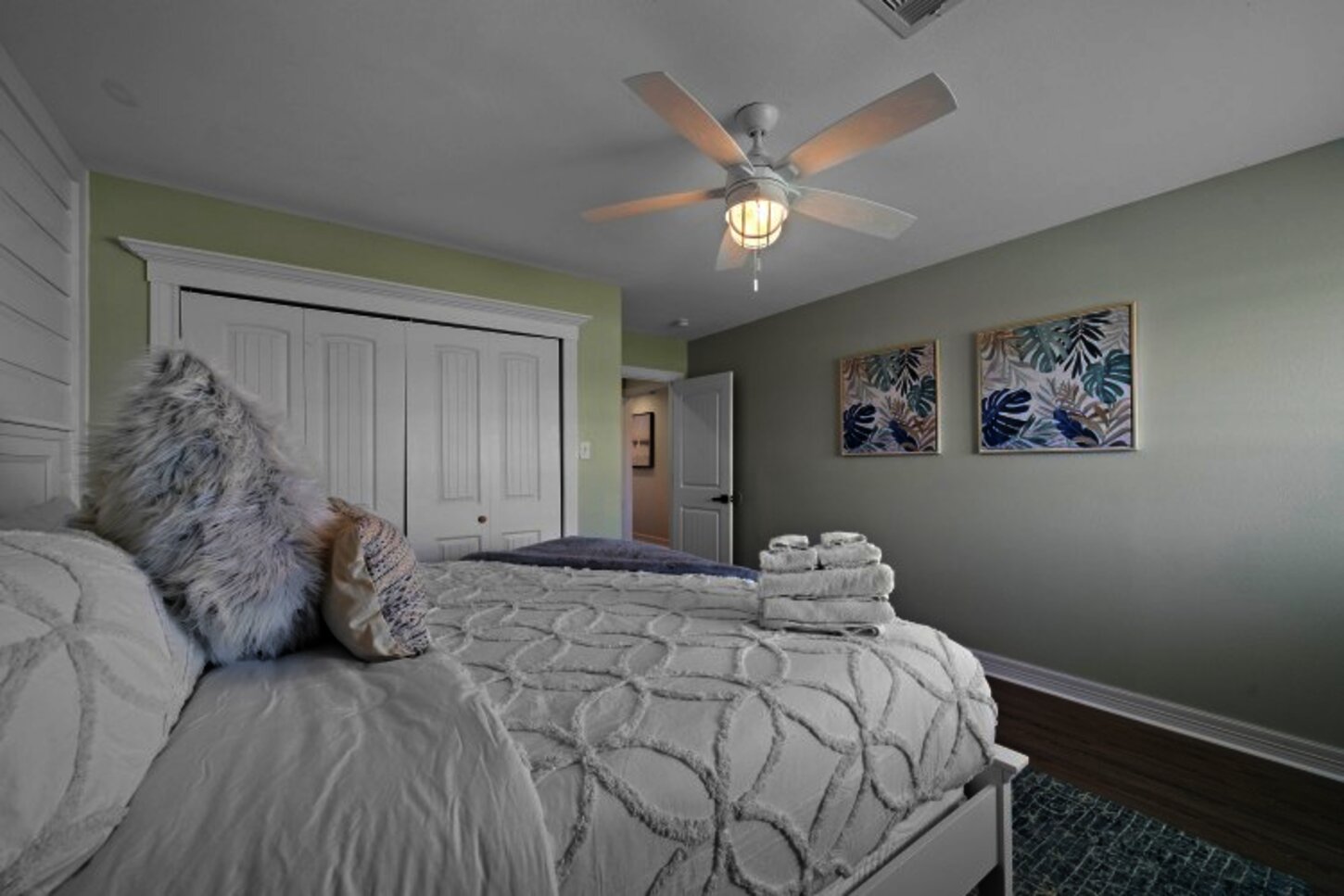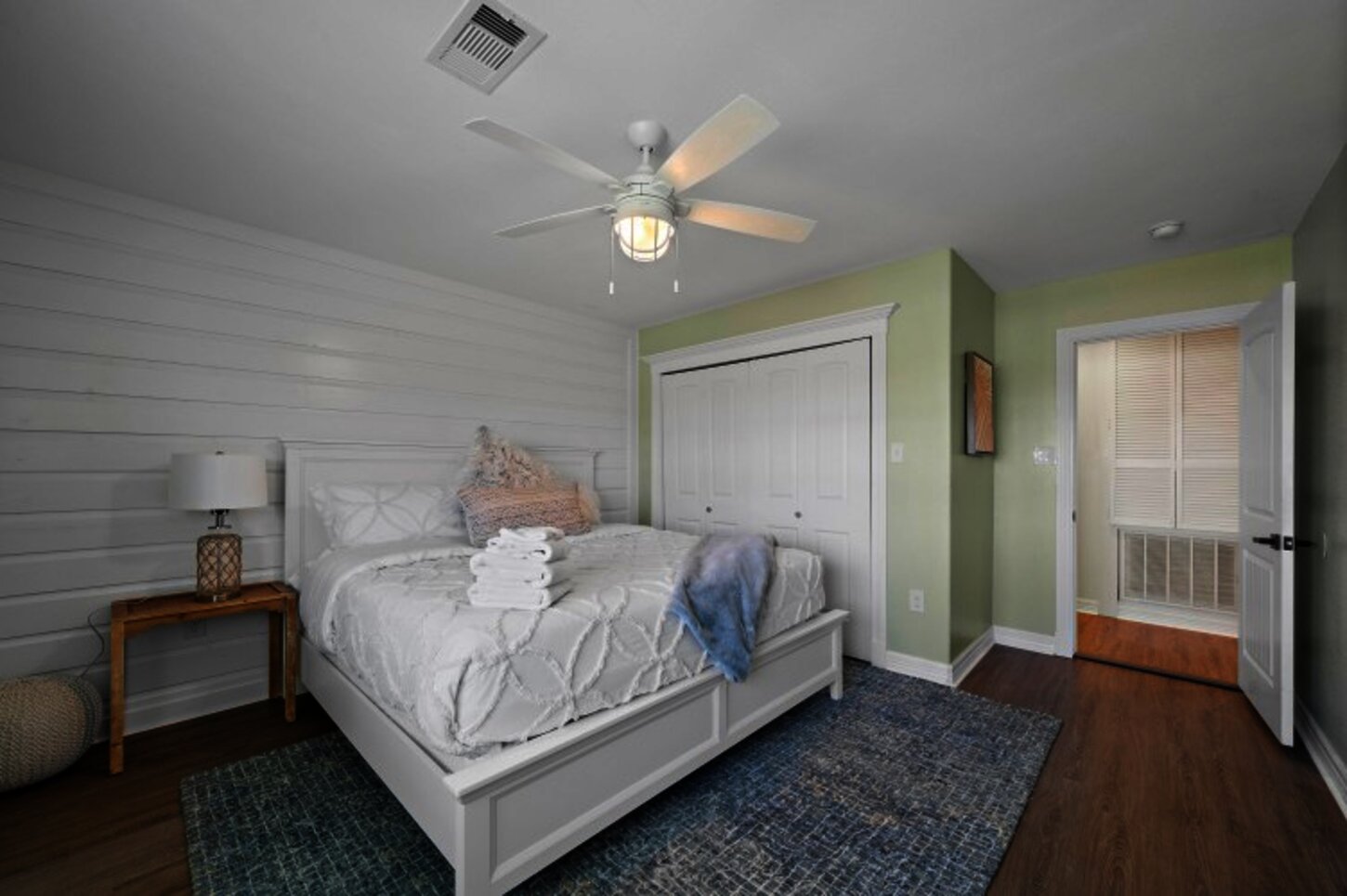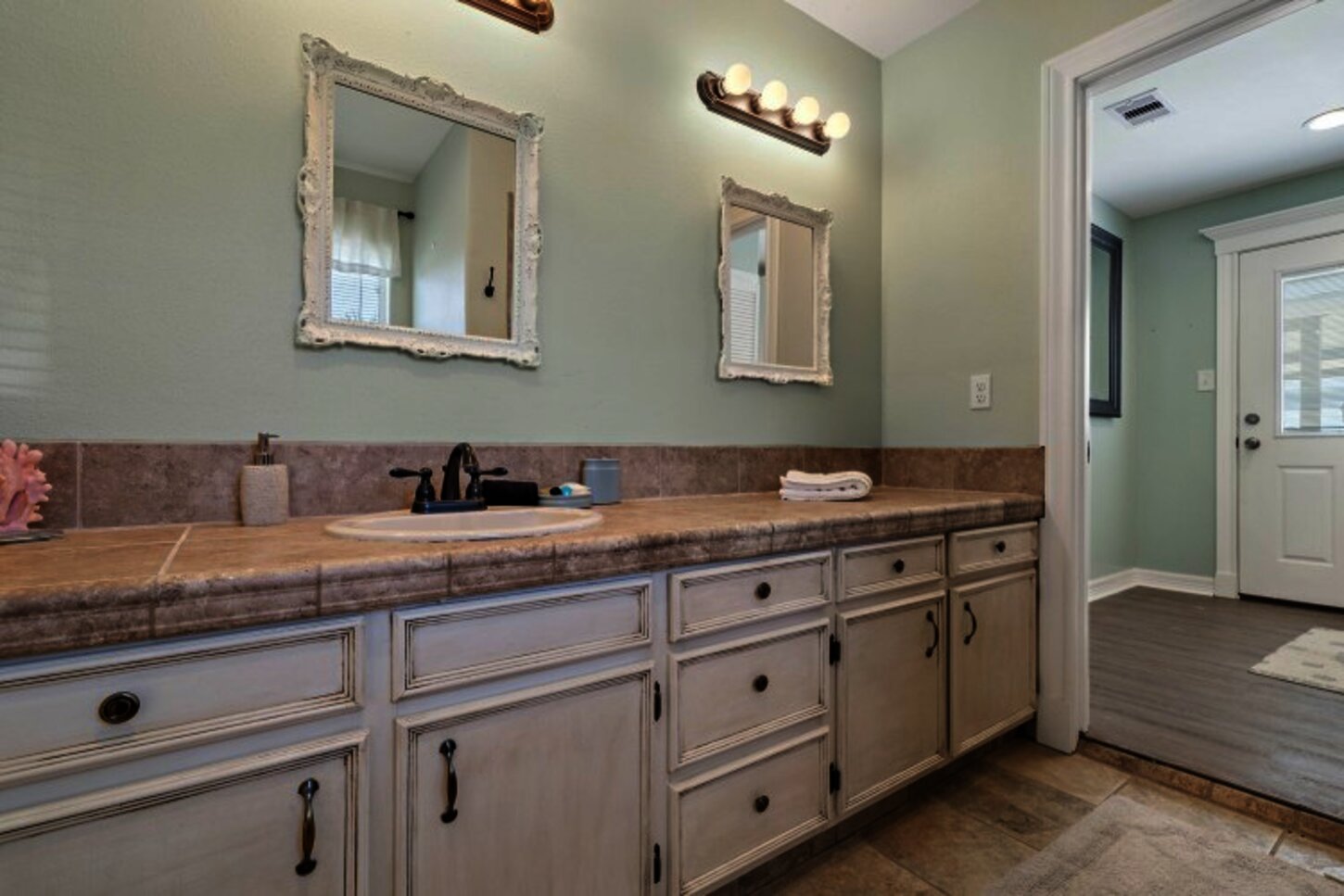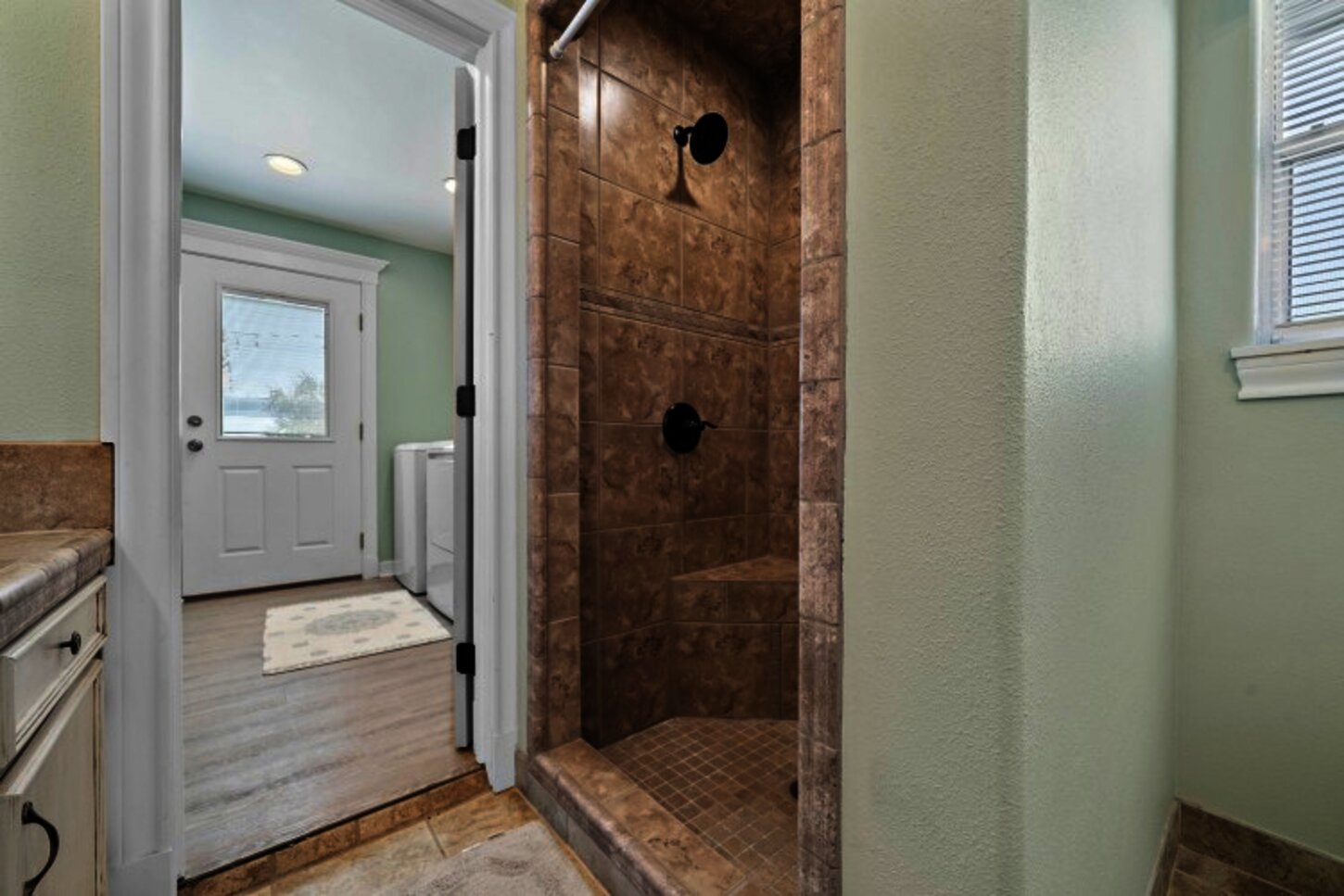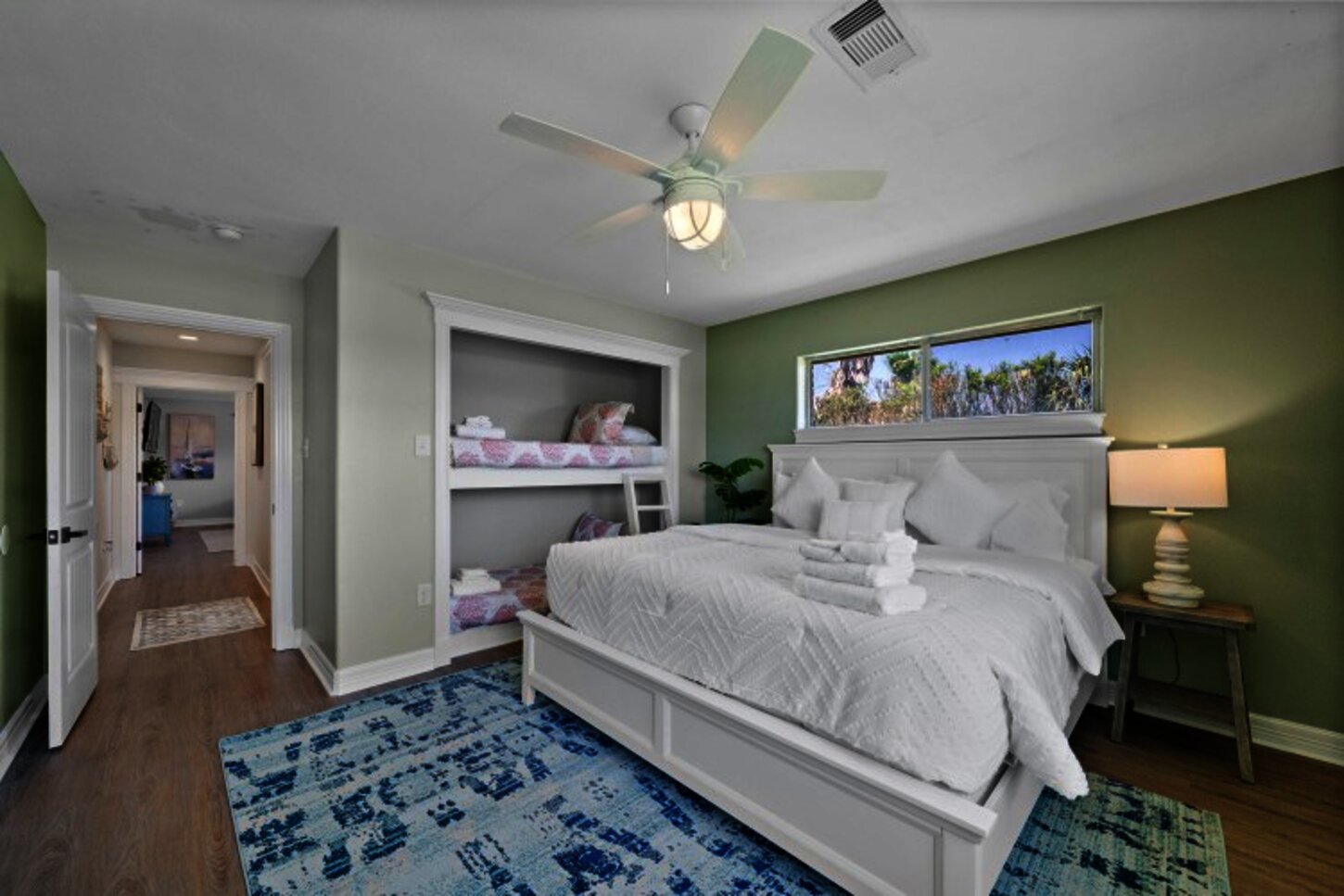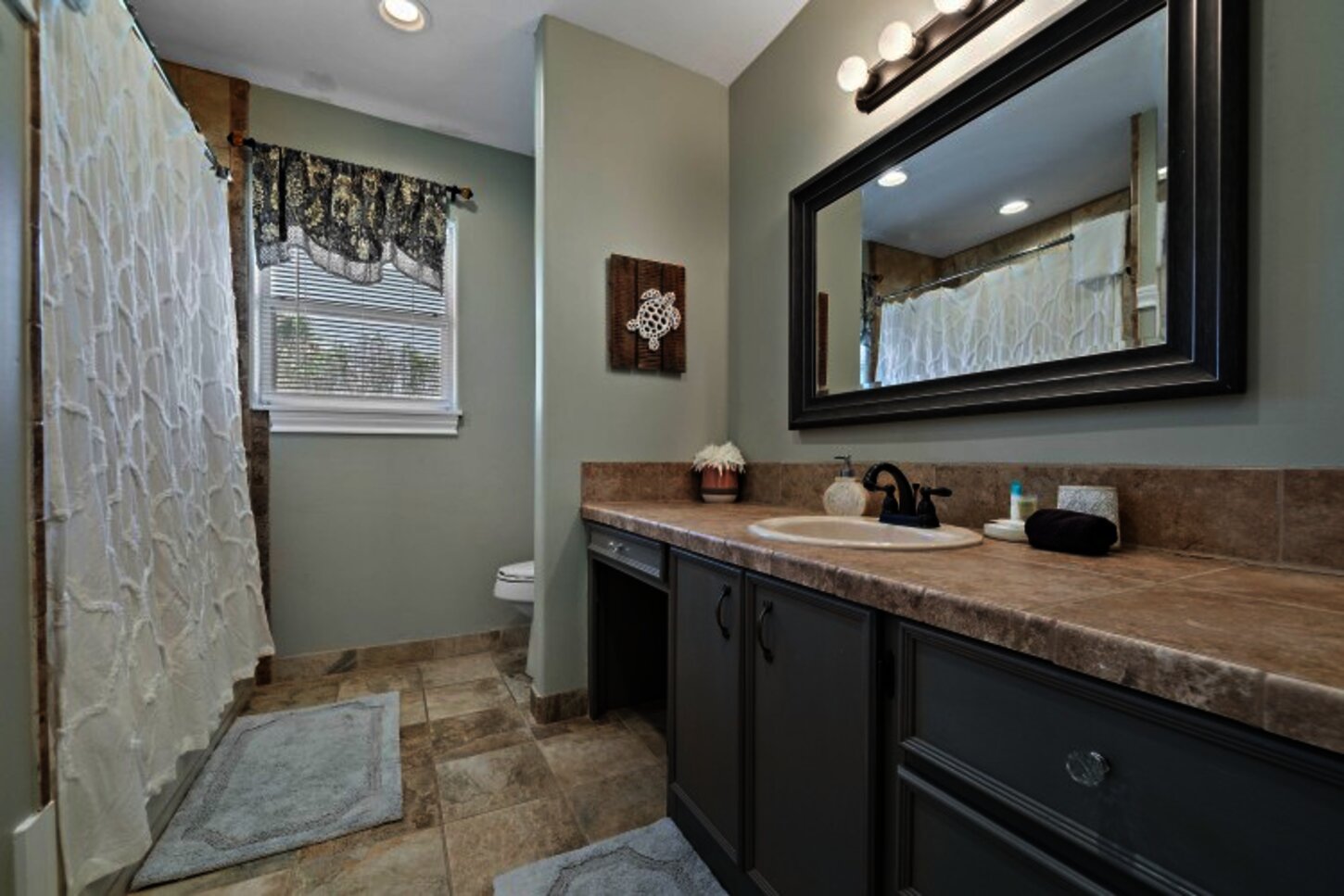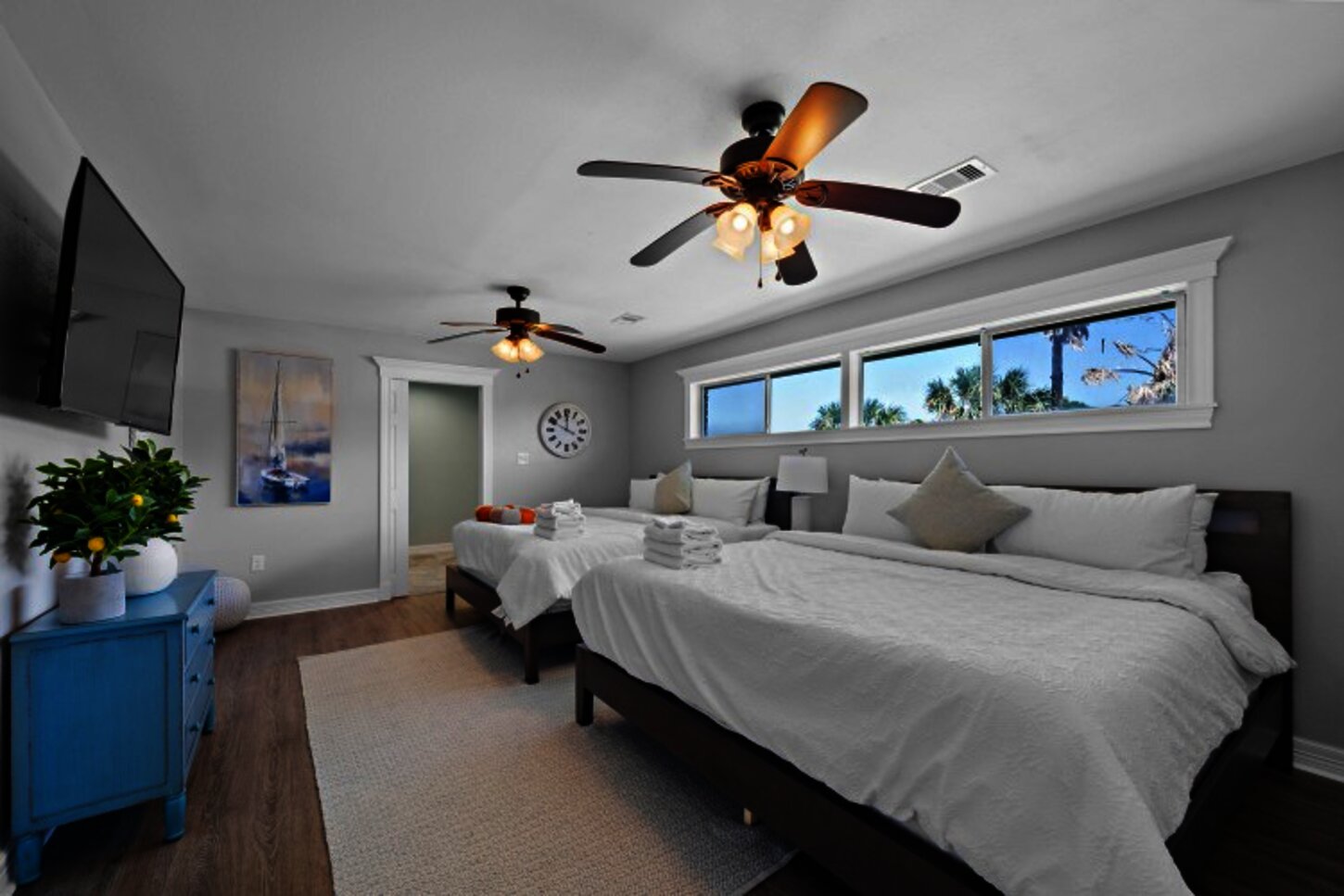 ---
---
Description
Sitting on an acre and surrounded by a pond and marsh, this completely secluded home is paradise! With a pool and a huge patio, there is room for the entire family to lounge. The home was professionally remodeled and decorated in 2021, with your family in mind. With arcades and a foosball table, the large bunk room provides the kids with a perfect getaway when not tanning by the pool or at the beach. The fire pit and outdoor grill and bar will also be a big hit! Beach Access: Two minute drive from the beach at the Seawall.Pet Policy: All pets must be approved before booking. Up to 3 pets are welcome in our home with a $25 fee per pet. We ask that pets stay off all furniture, are cleaned up after in the yard, and aren't left alone insid...
Read More
---
---
---
Rates
Nightly rates range from $99.00 to $199.00
---
---
Reviews
---
- 10/24/2022 -
"The house was beautiful it was well worth the stay , everything was perfect the pool was clean and made it a great part of our trip , rooms and bathrooms where the cleanest I would most definitely stay here again . When I'm back in Galveston !!!"
- 09/25/2022 -
"Awesome place to book! We loved it! "
- 08/30/2022 -
"We had so much fun in the pool. The kids were begging to stay. Now I know where we're staying next year!"
- 08/21/2022 -
"The entire family enjoyed our stay. We had zero complaints. 10/10 "
Read More
(Based on 4 reviews)