Sleeps 15
4 Bedrooms
2 Bathrooms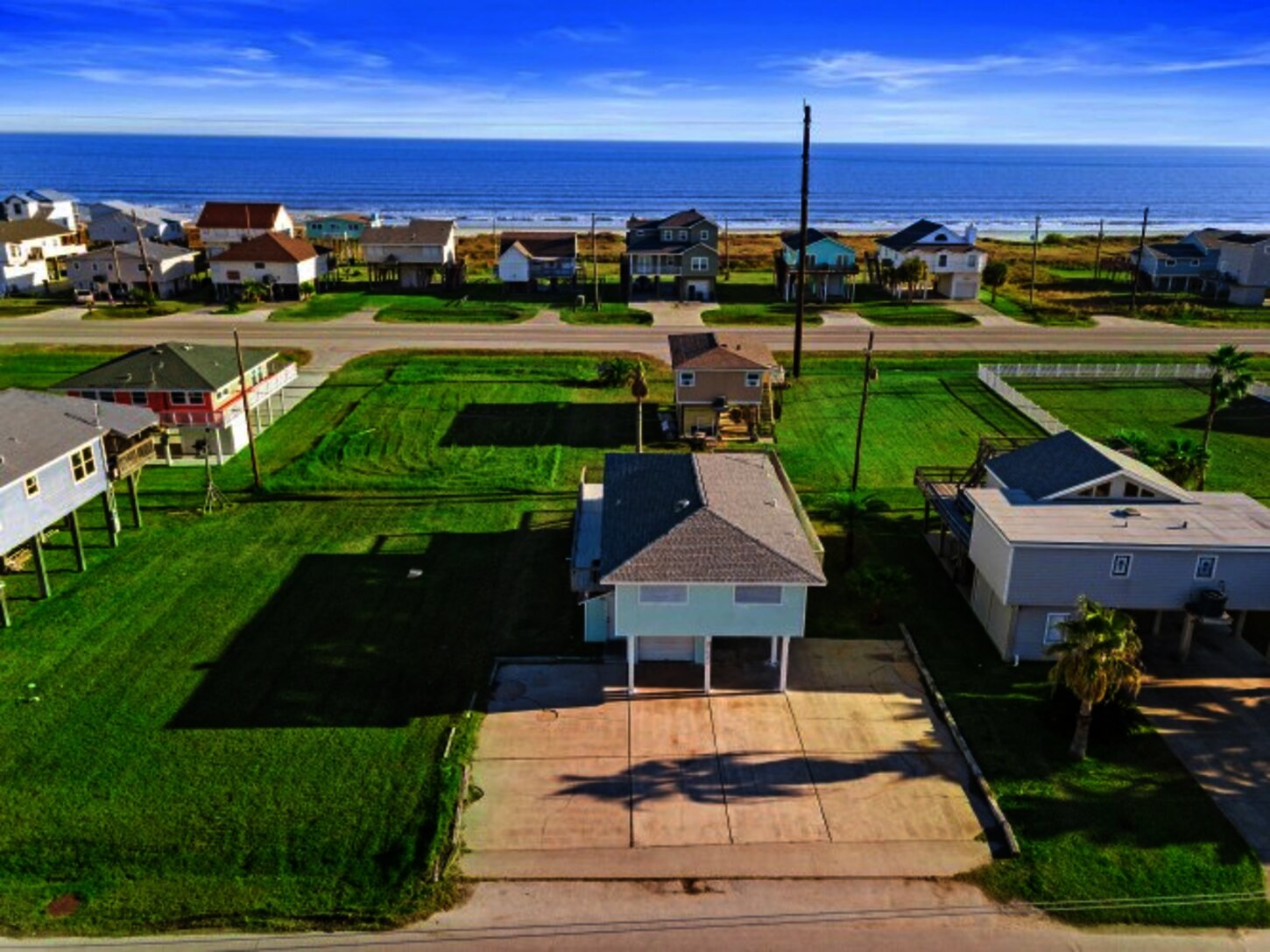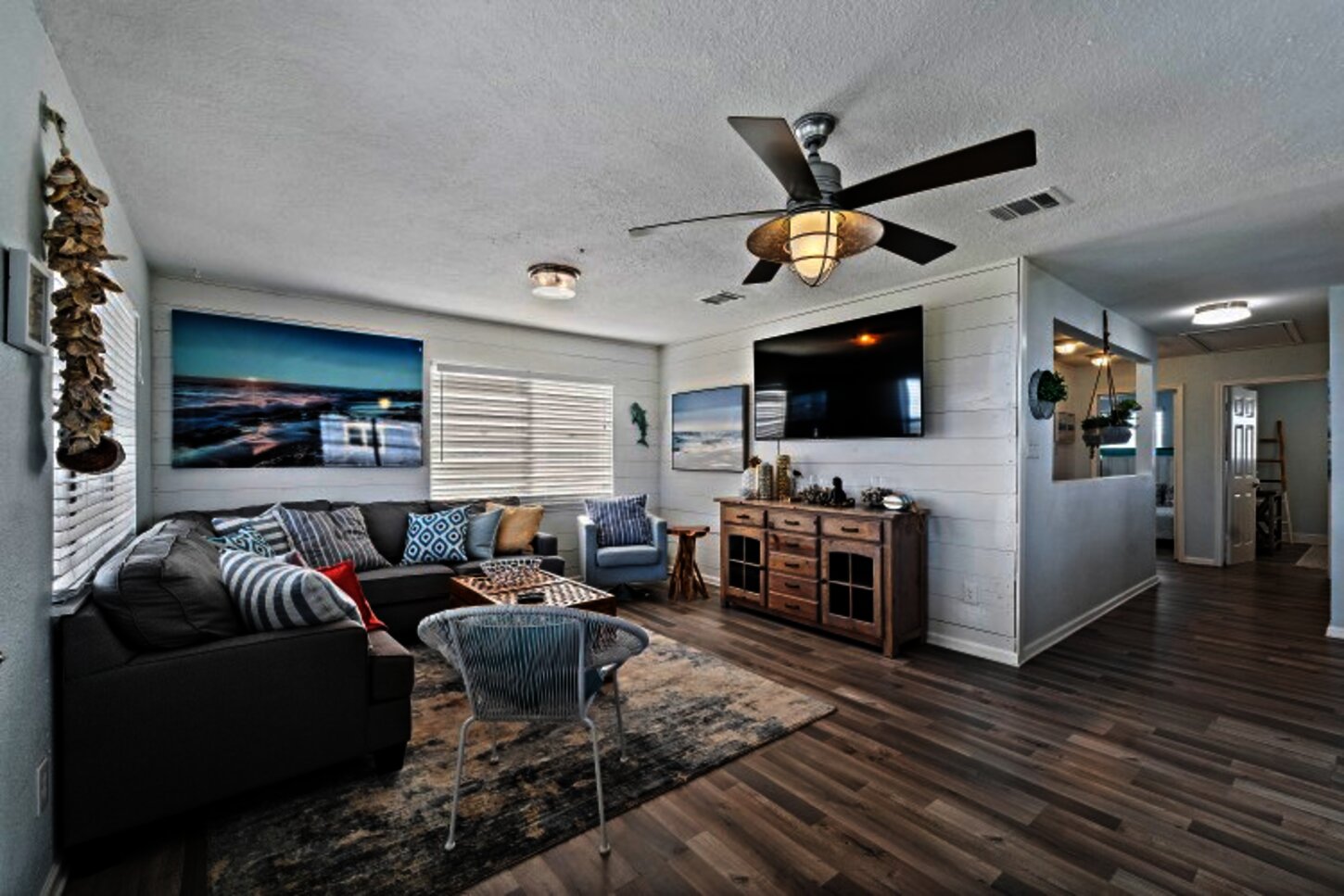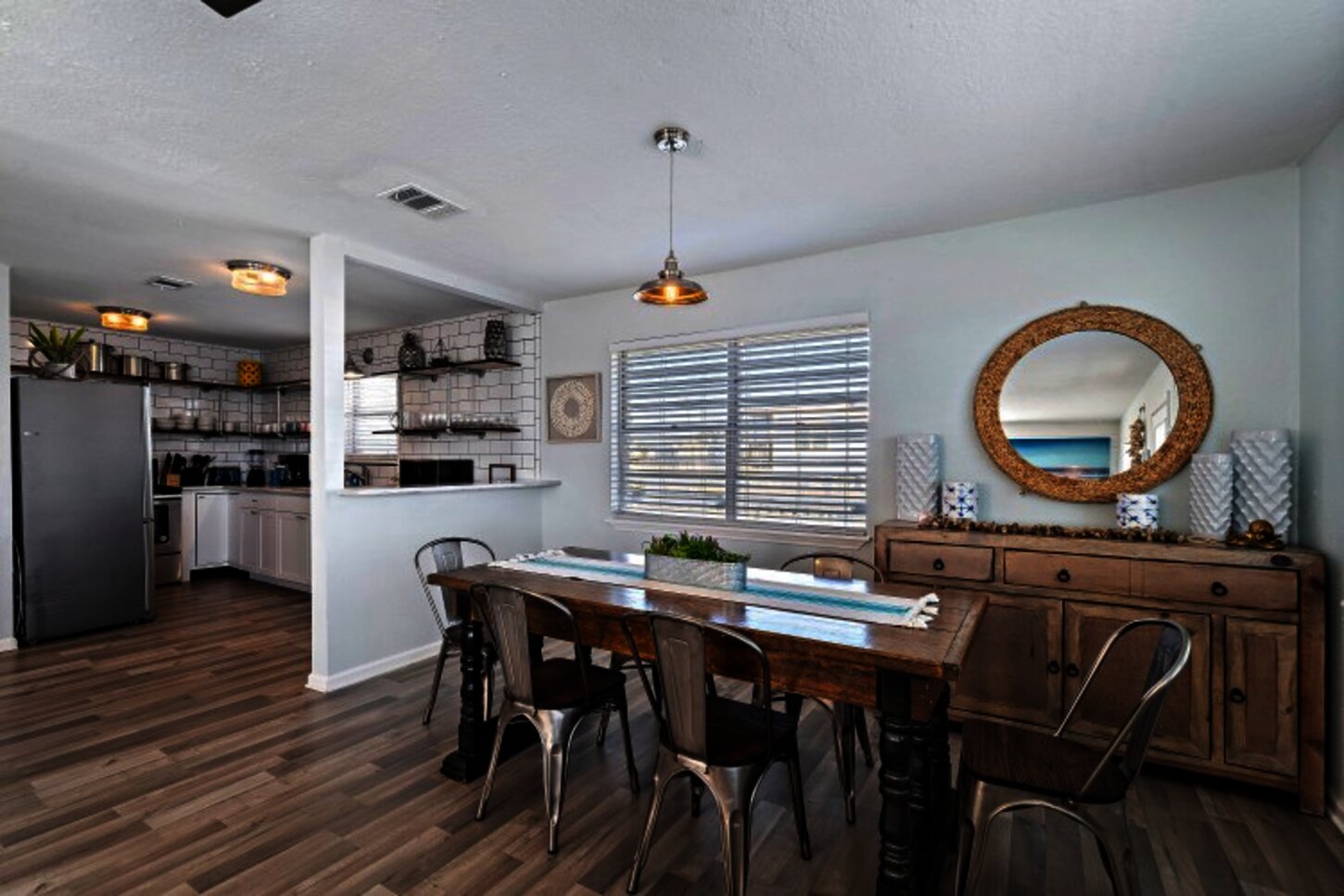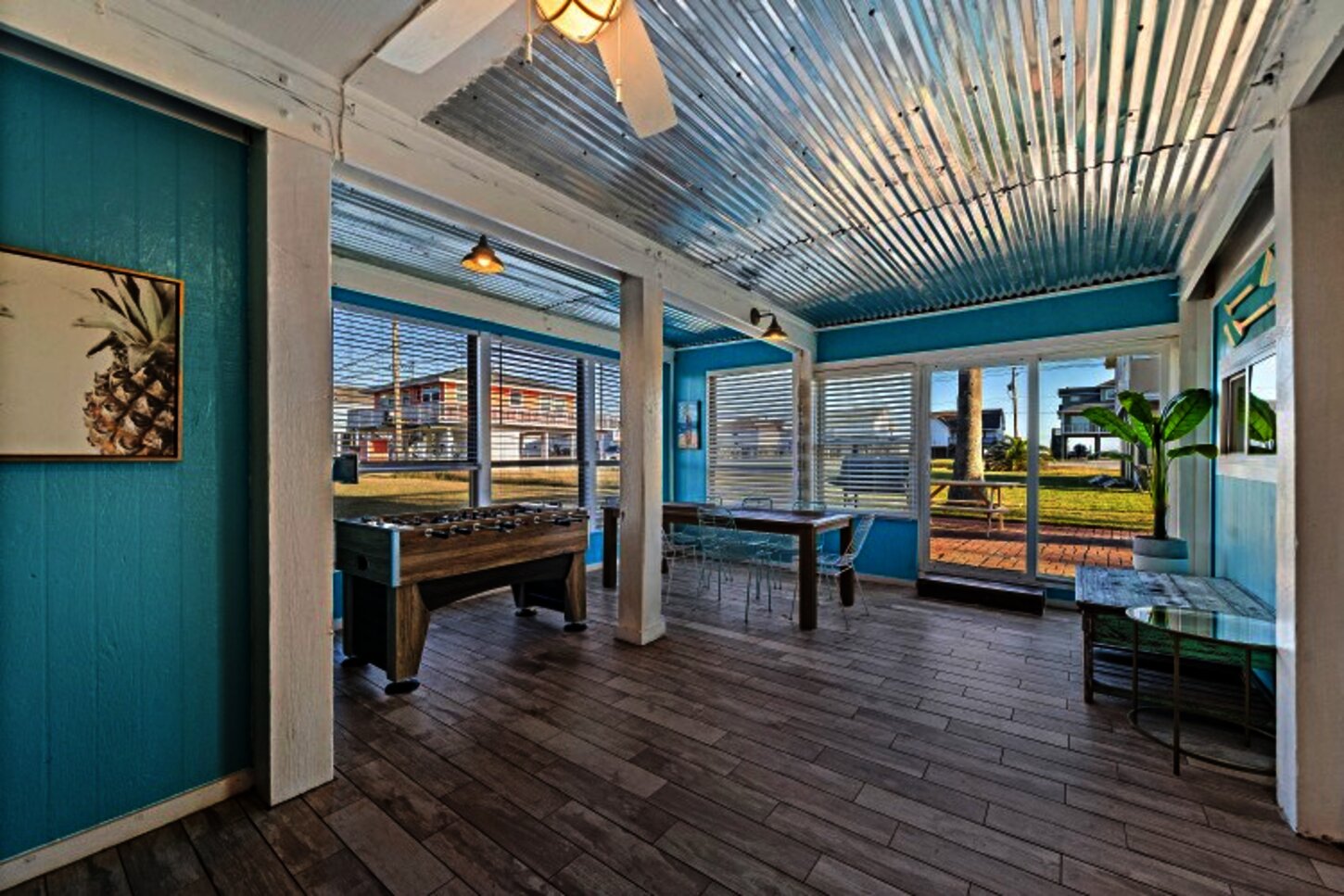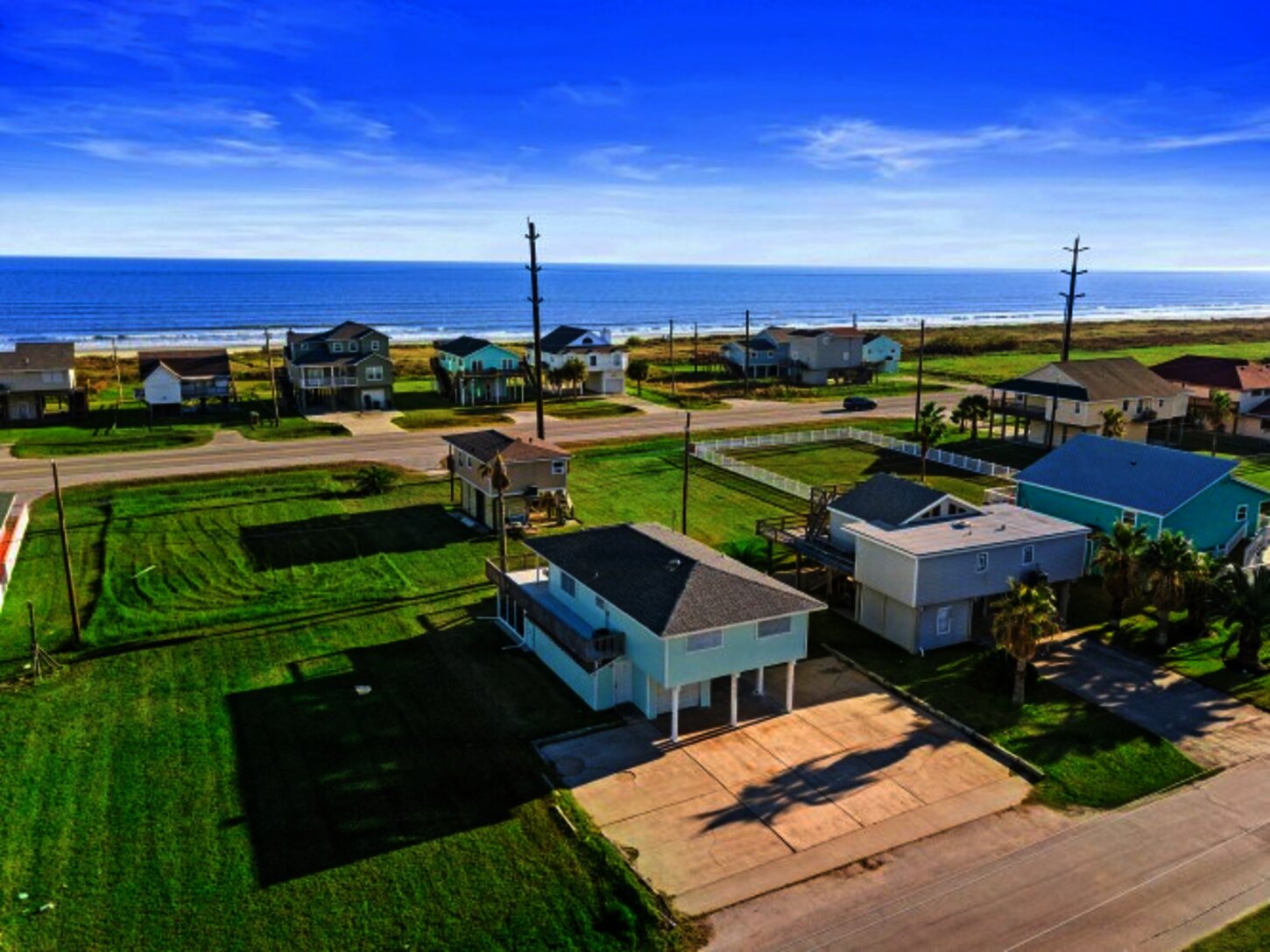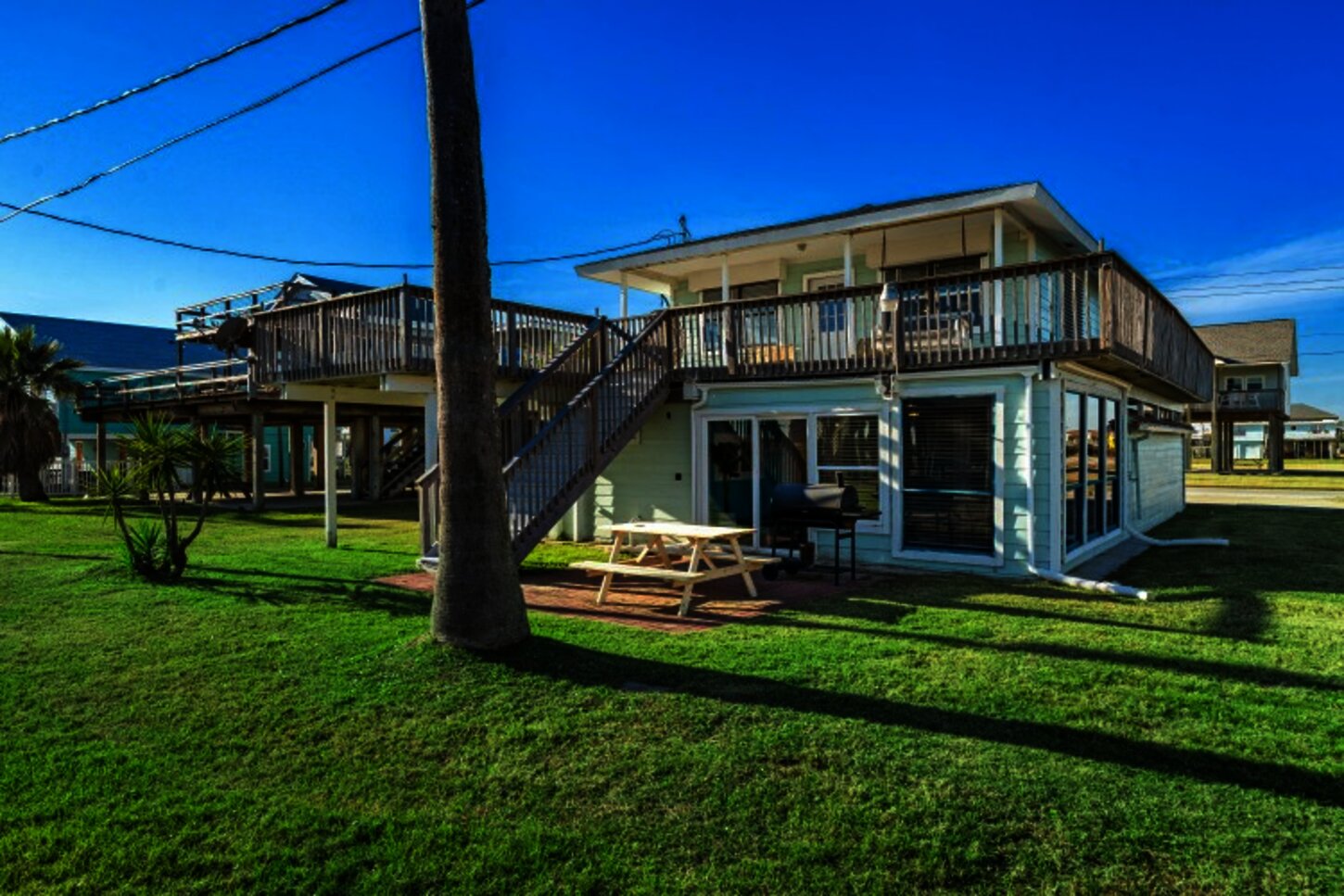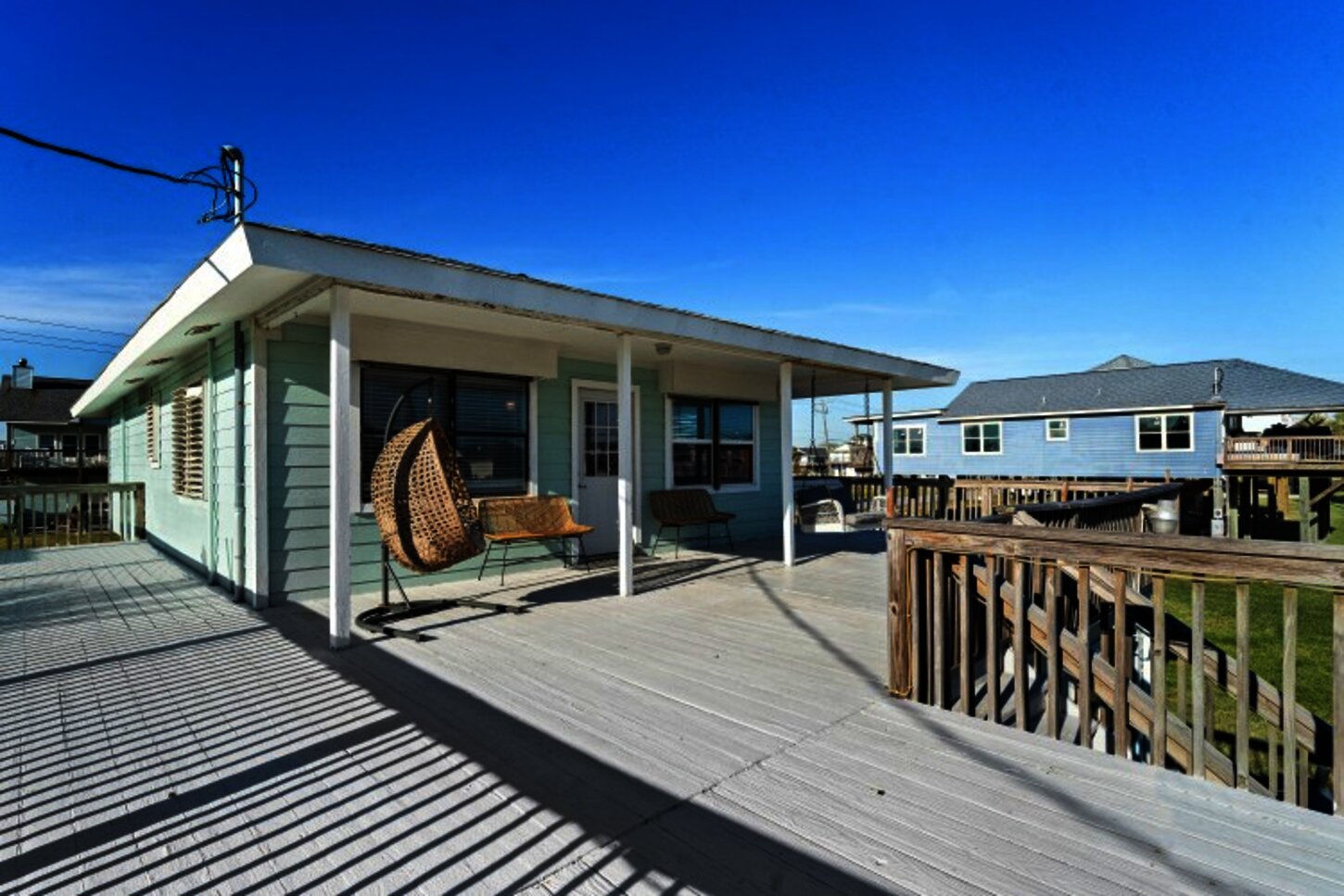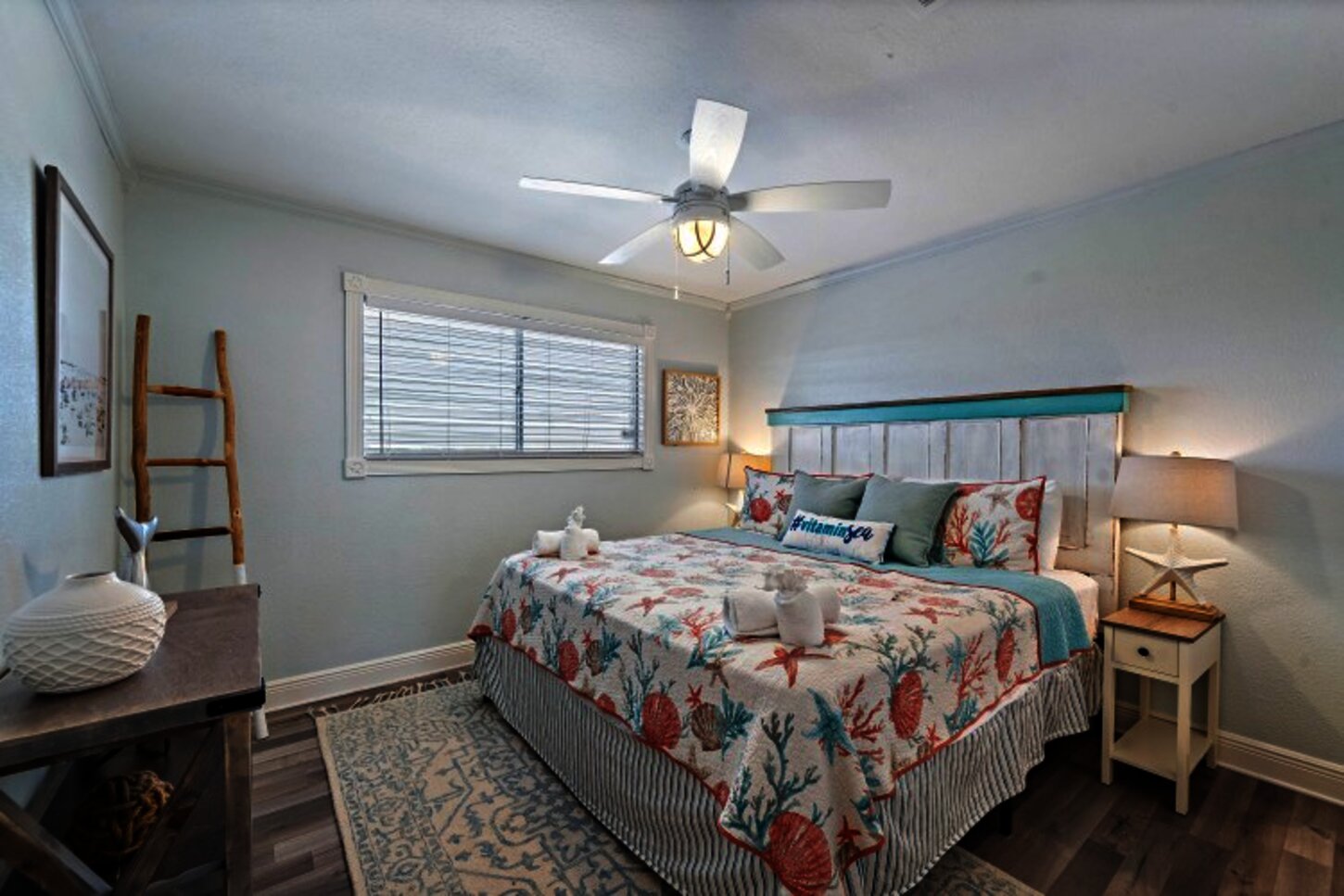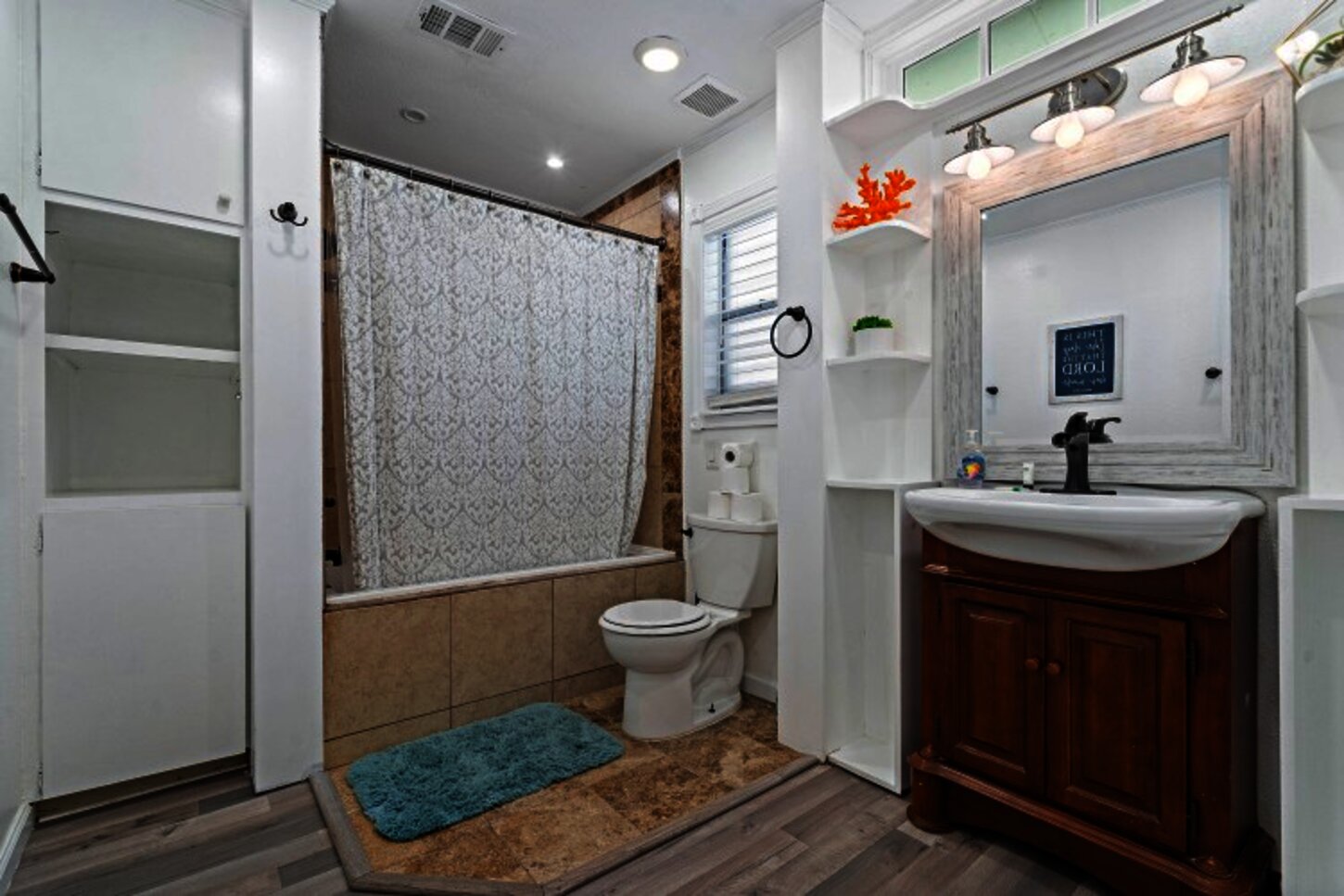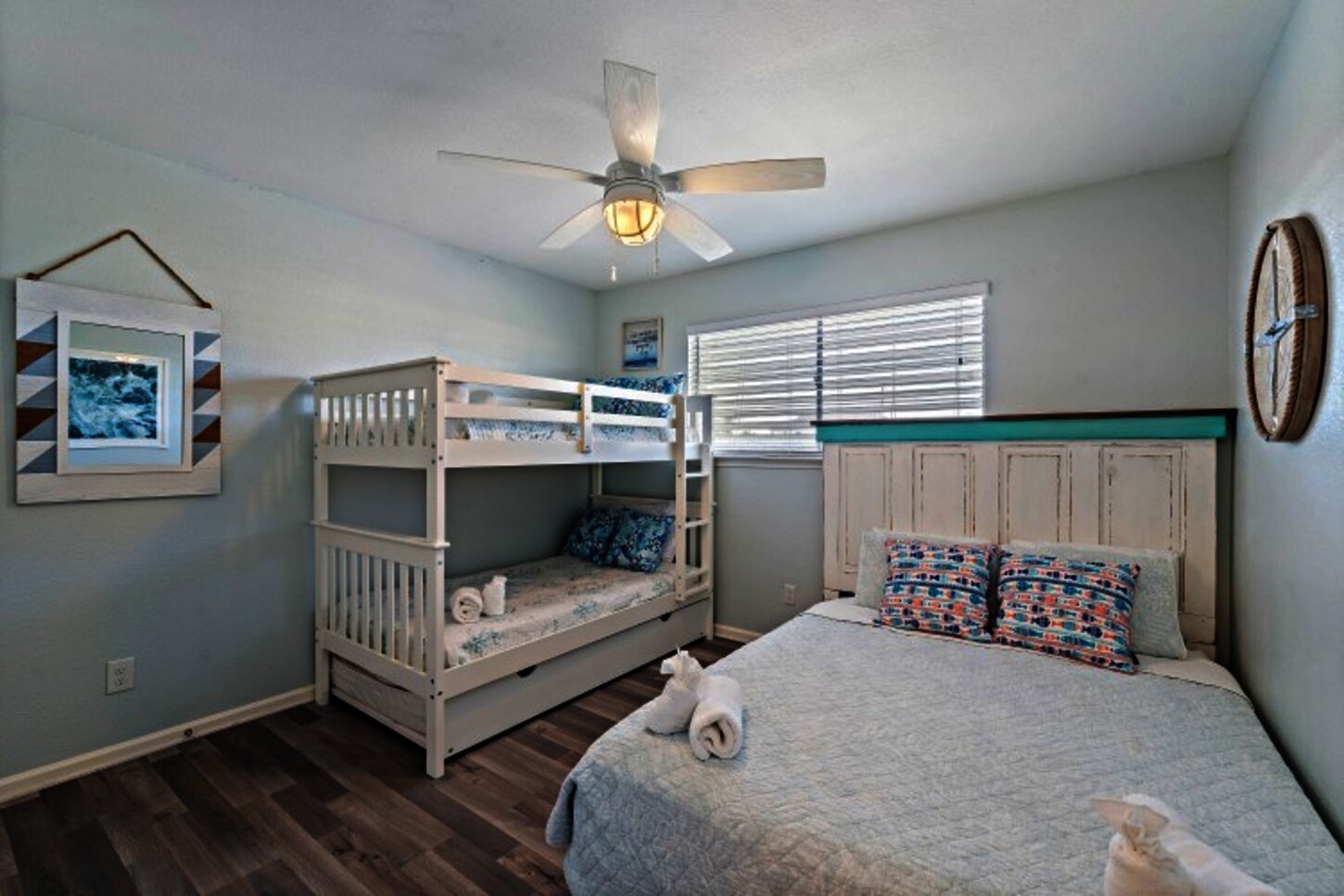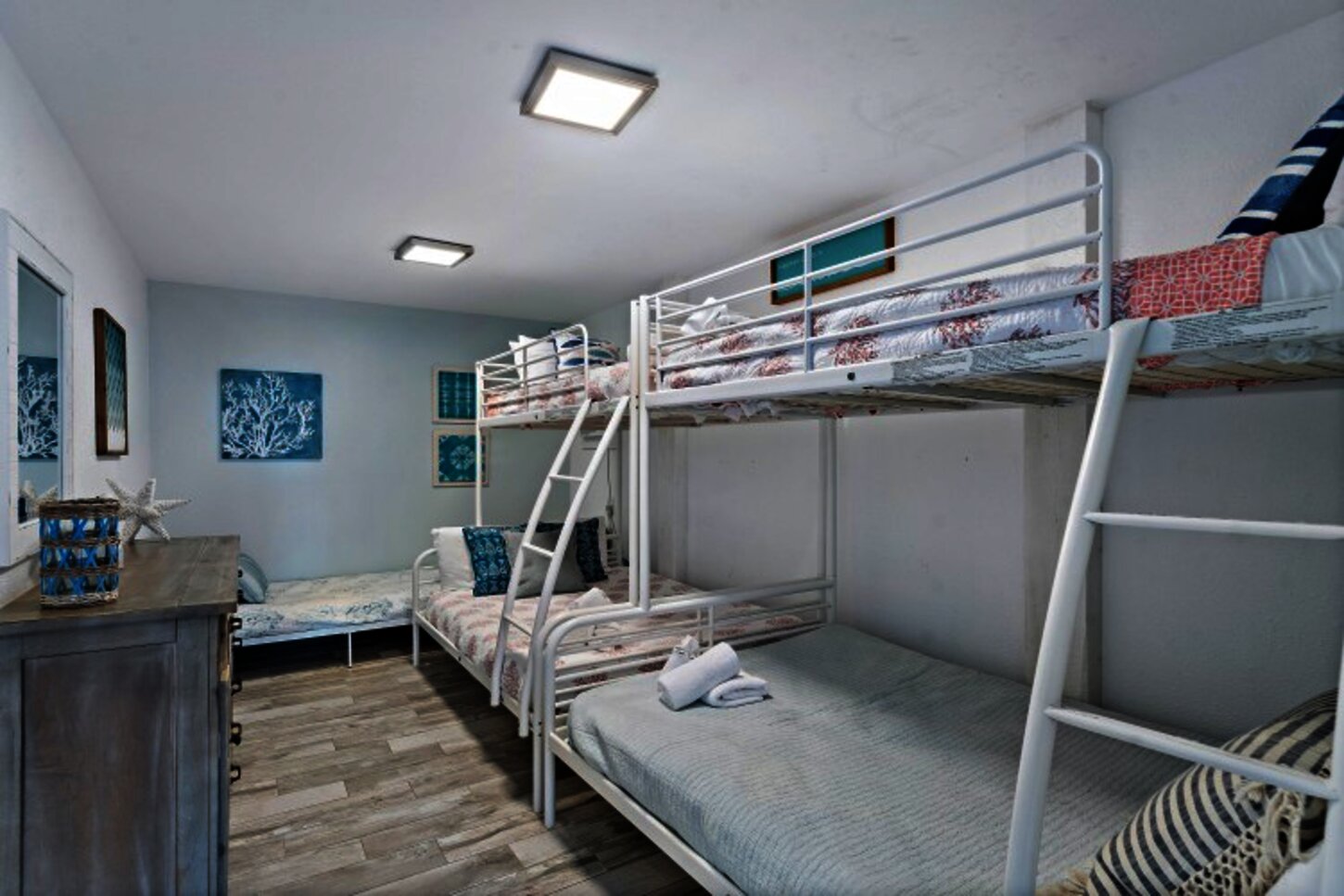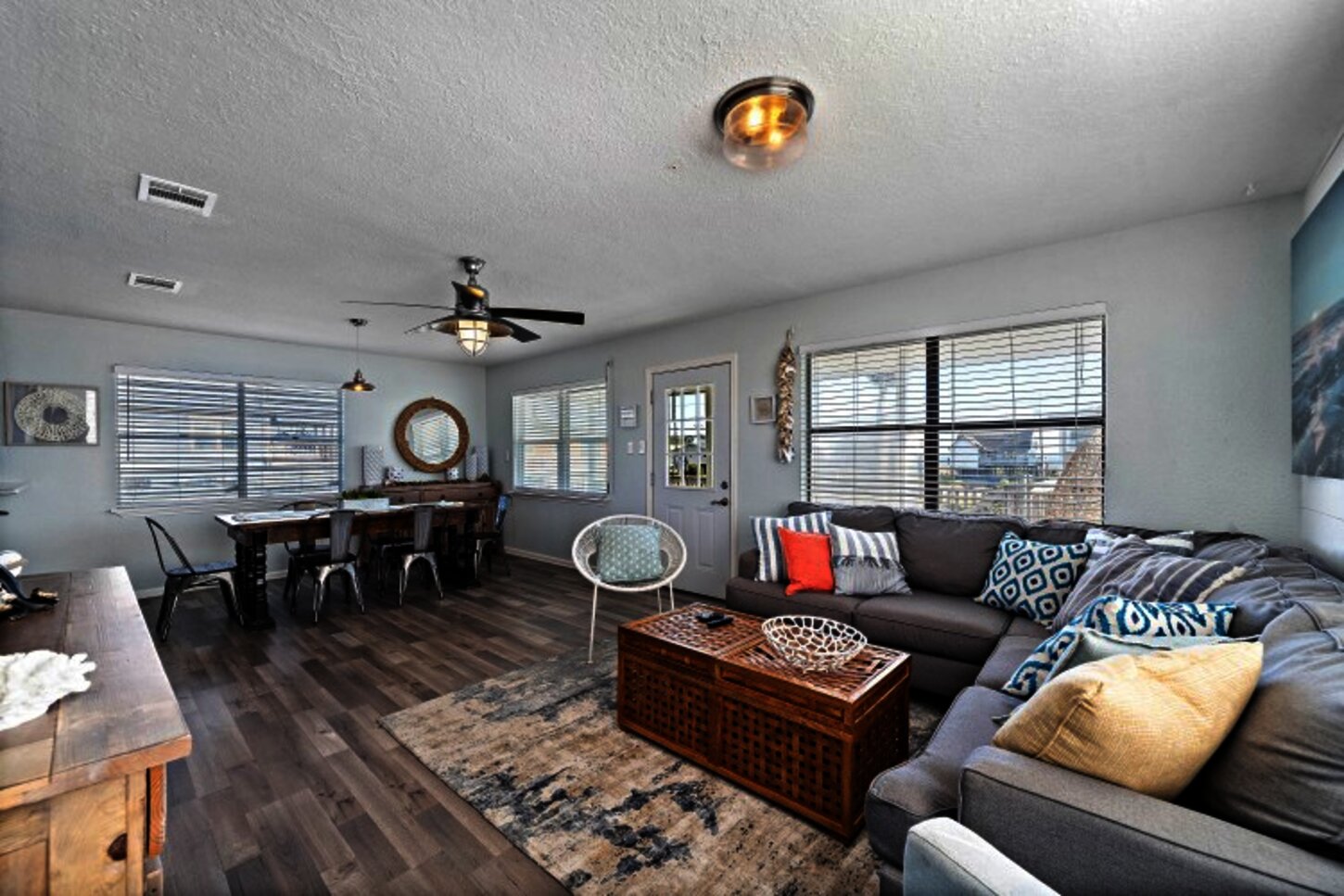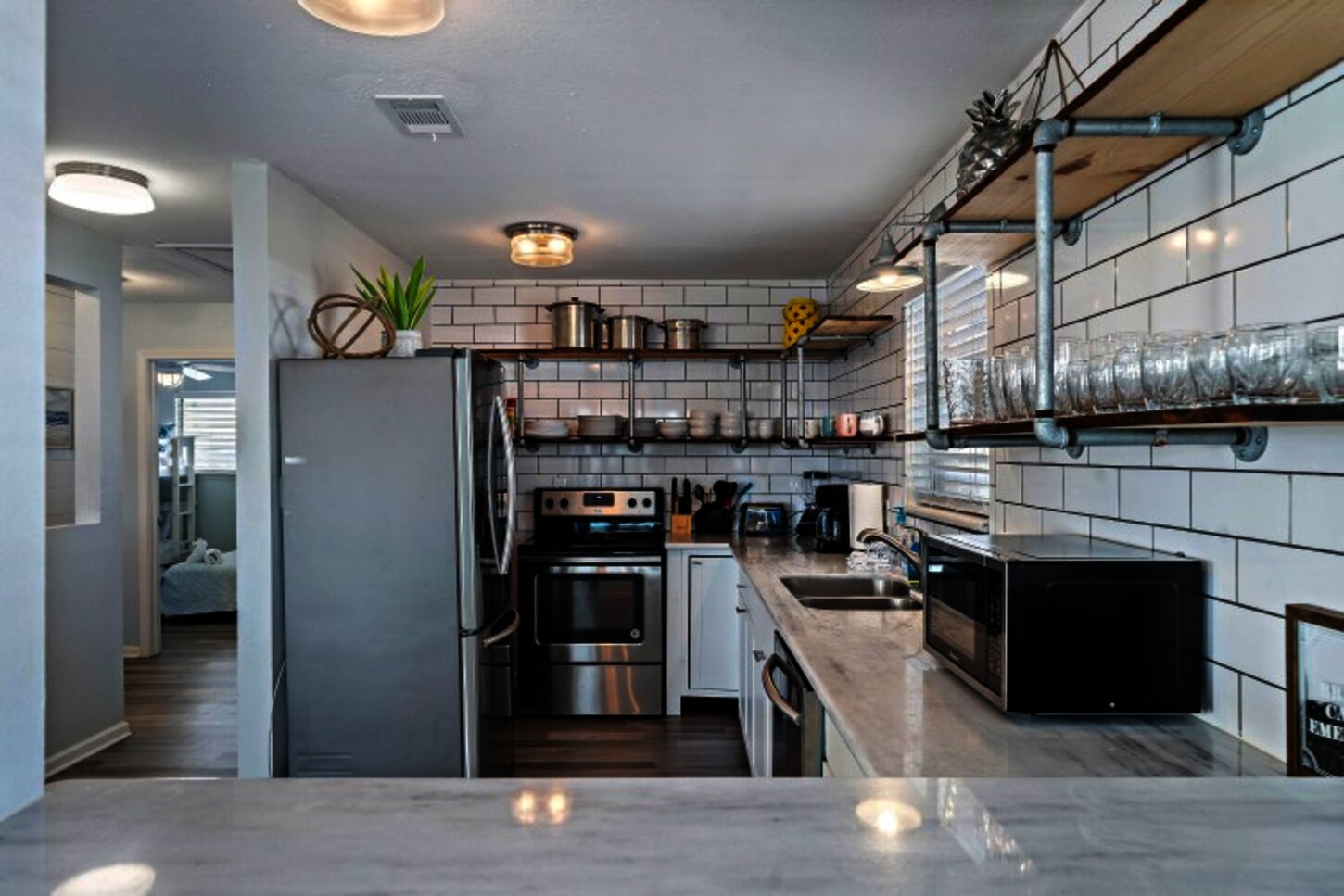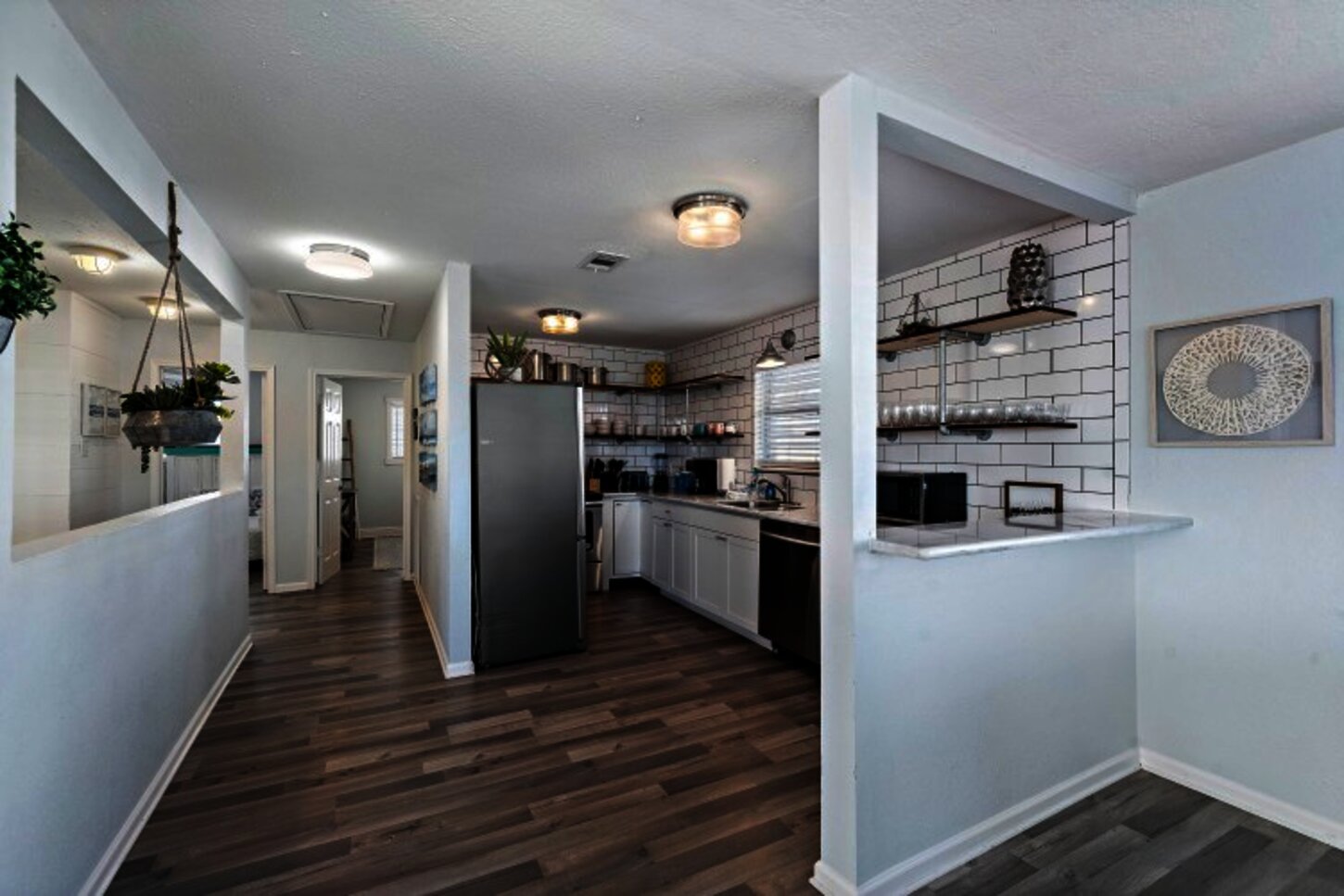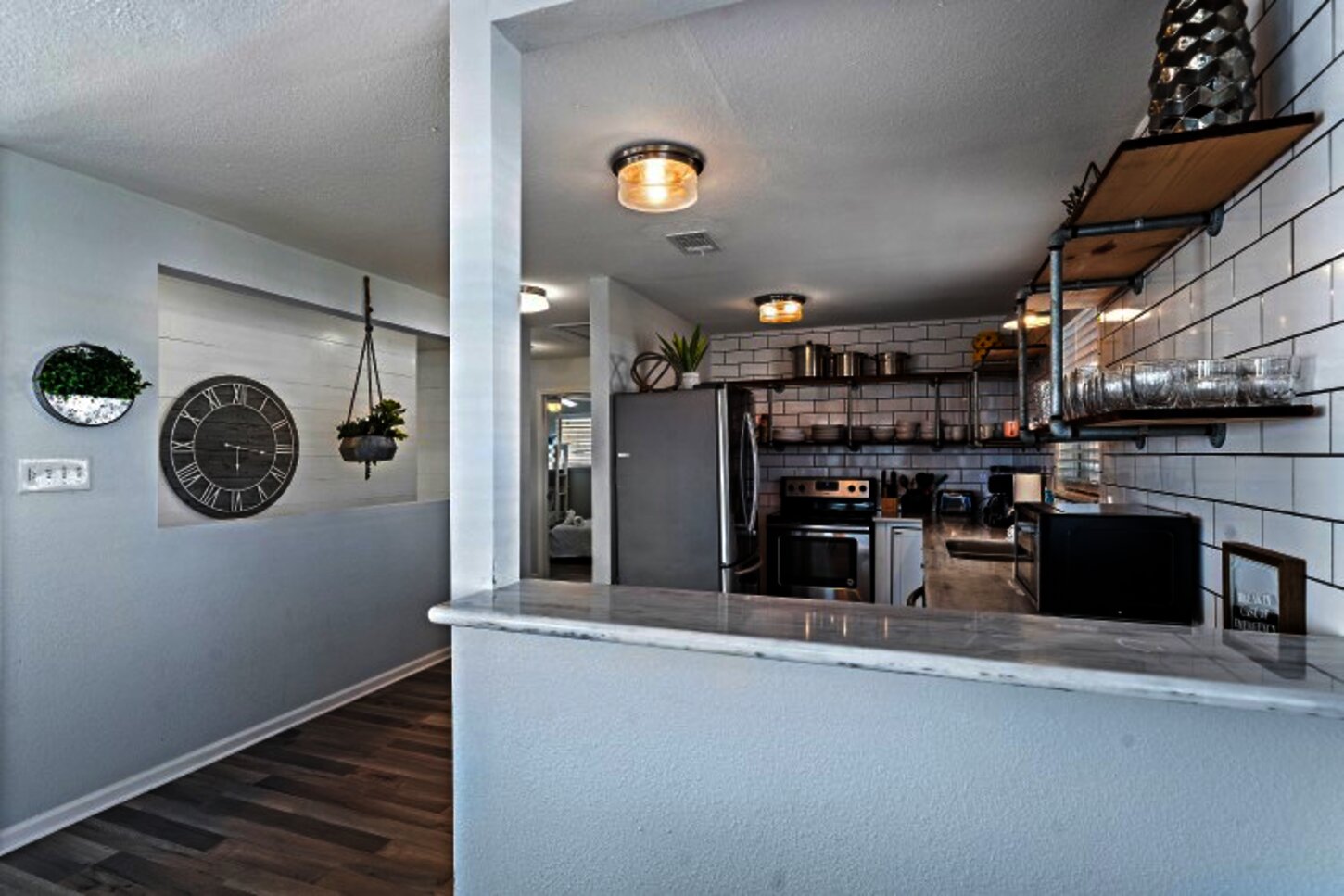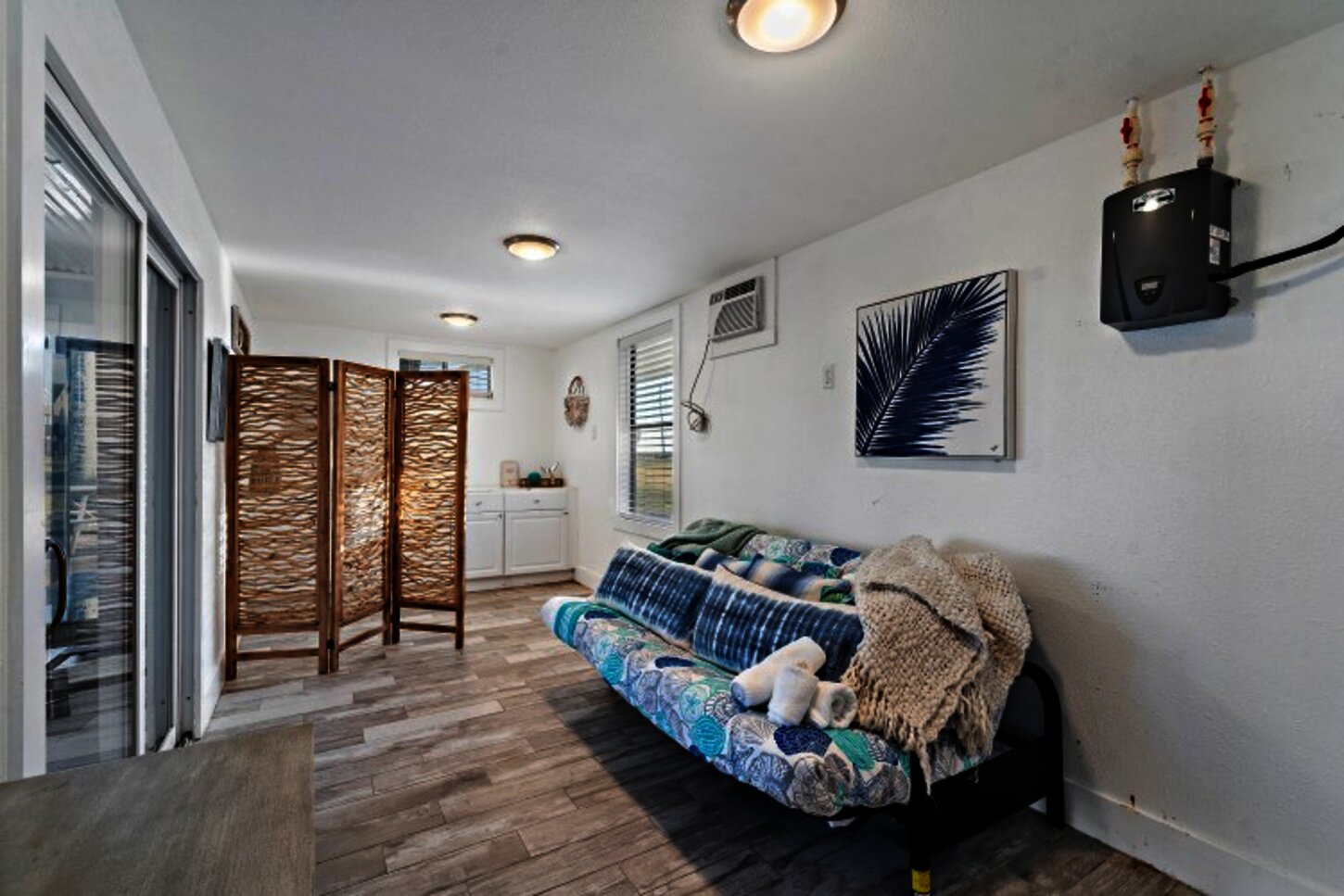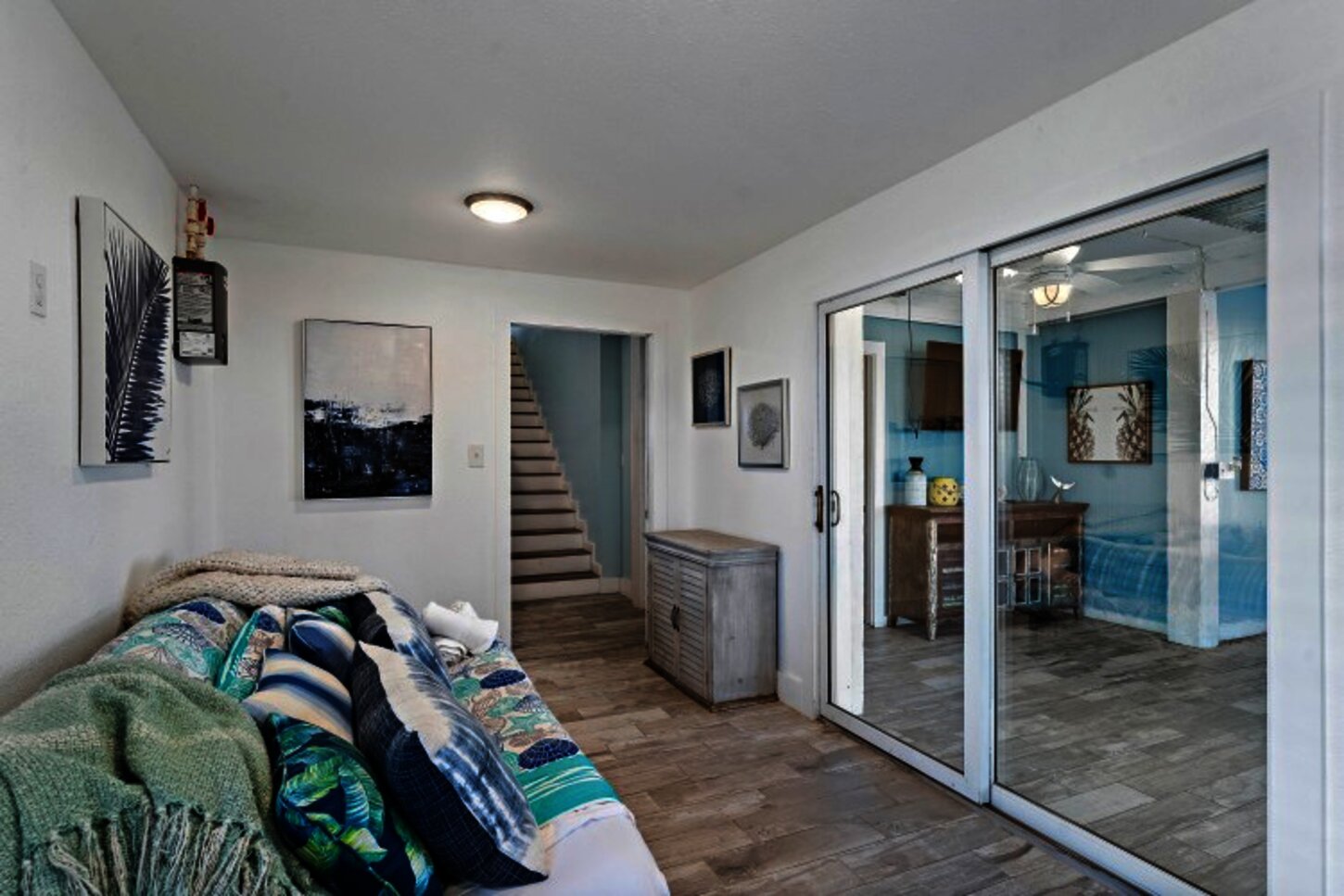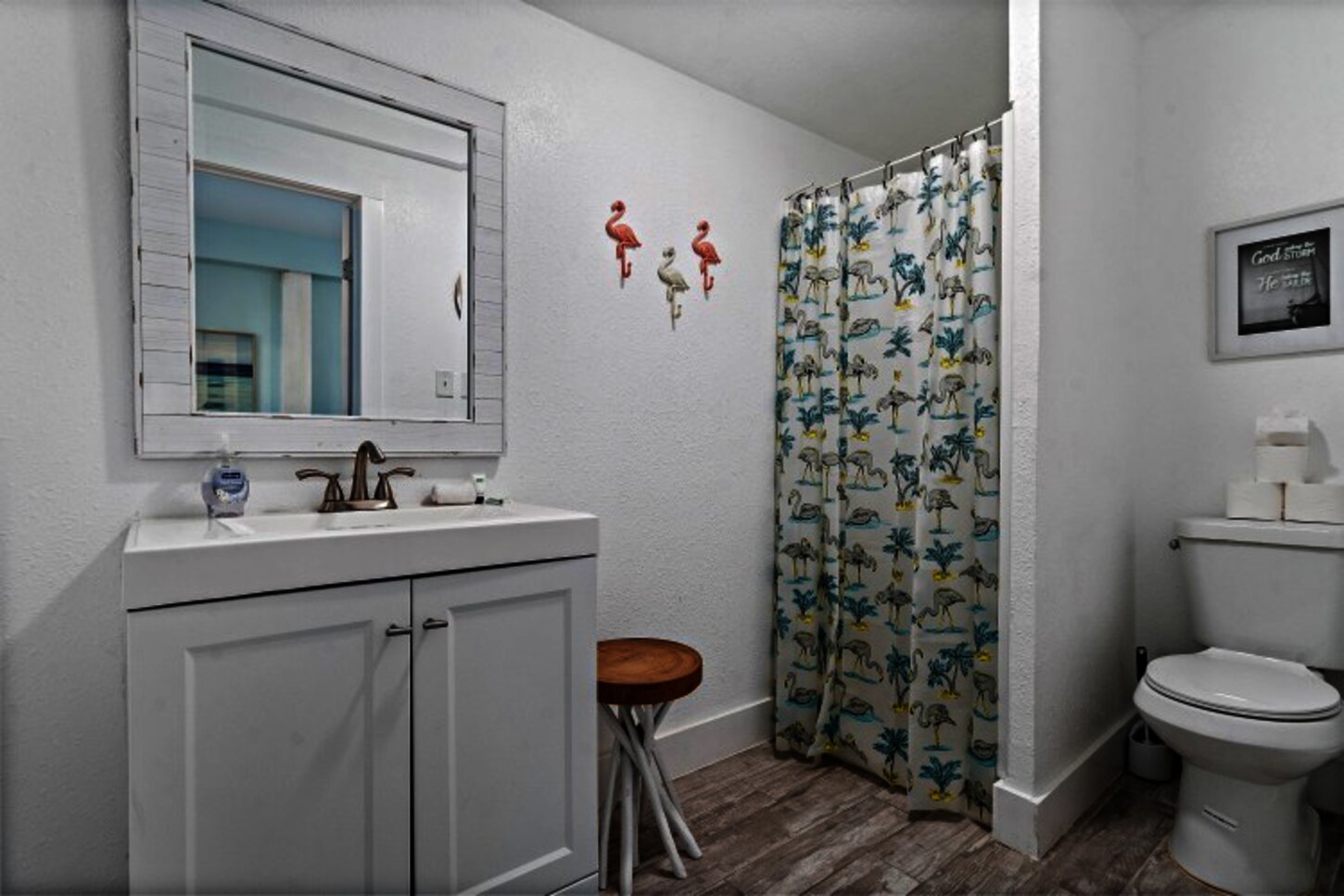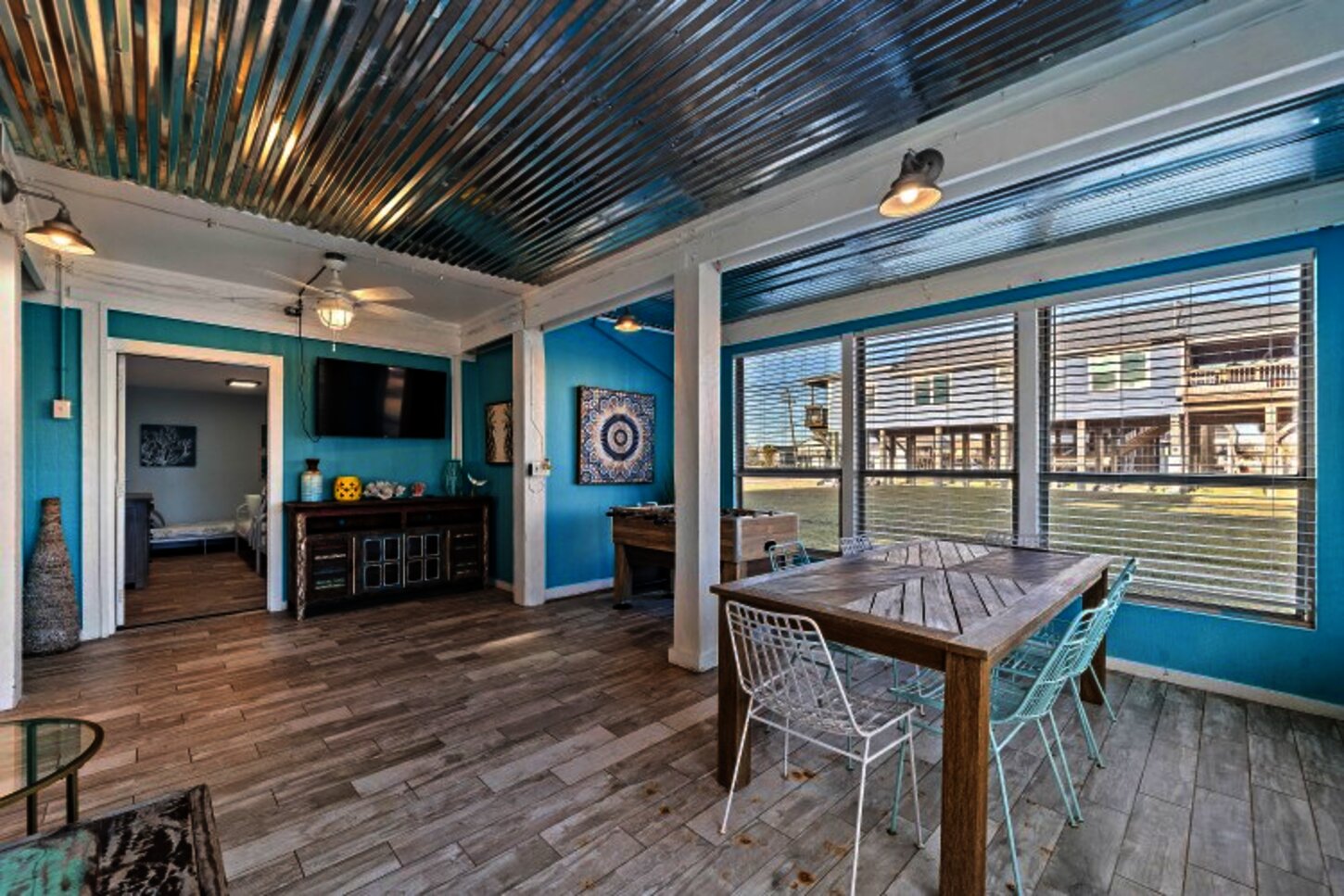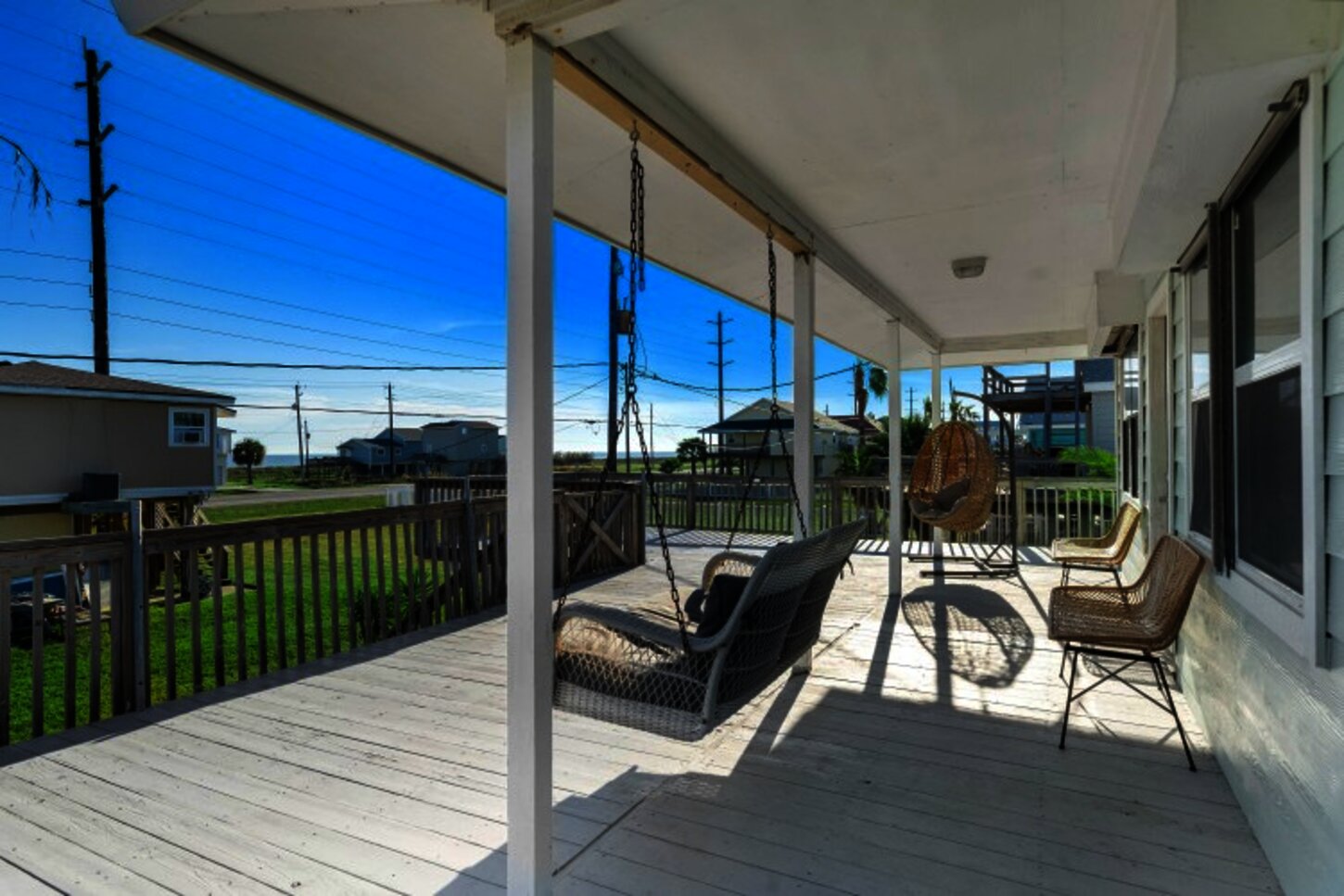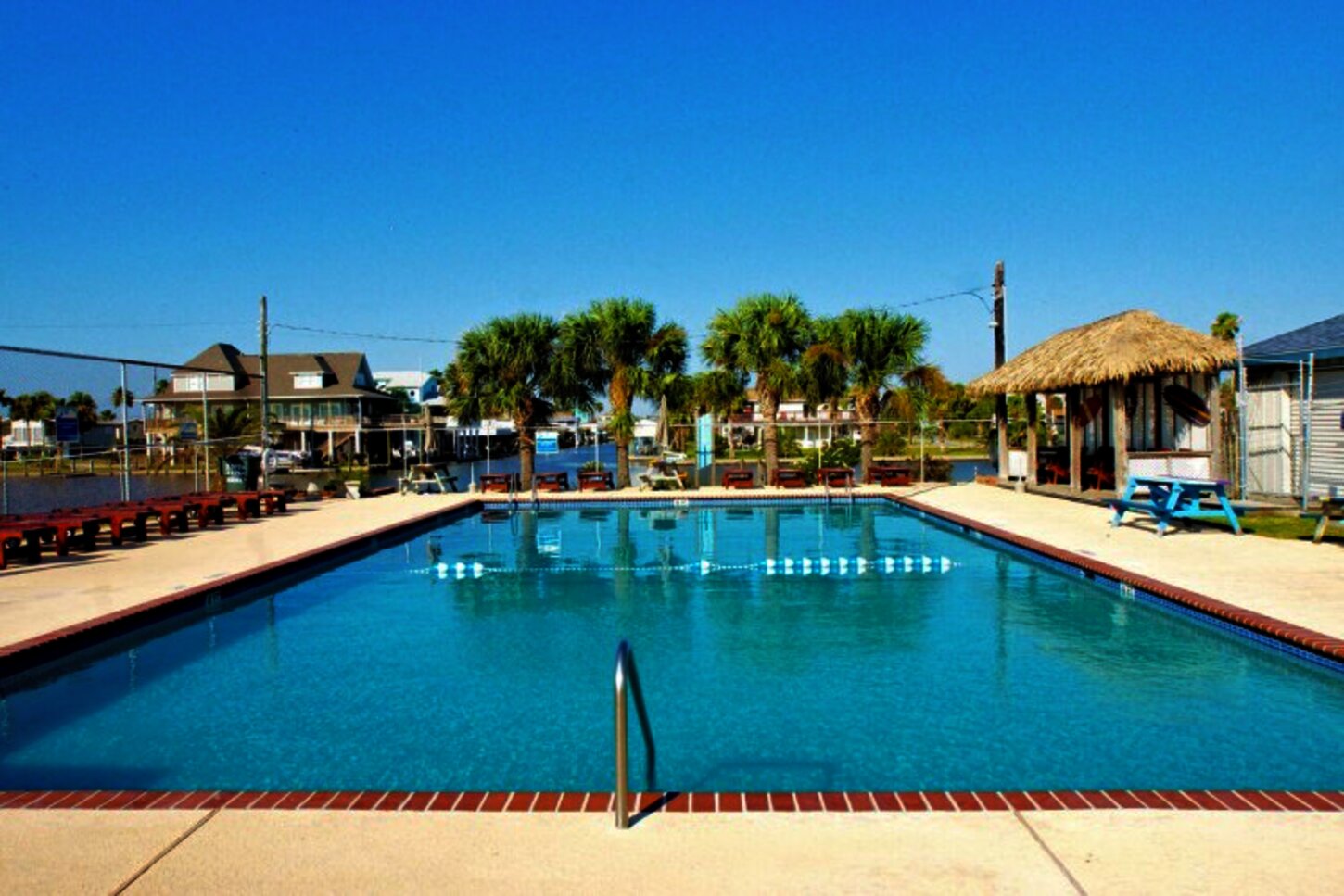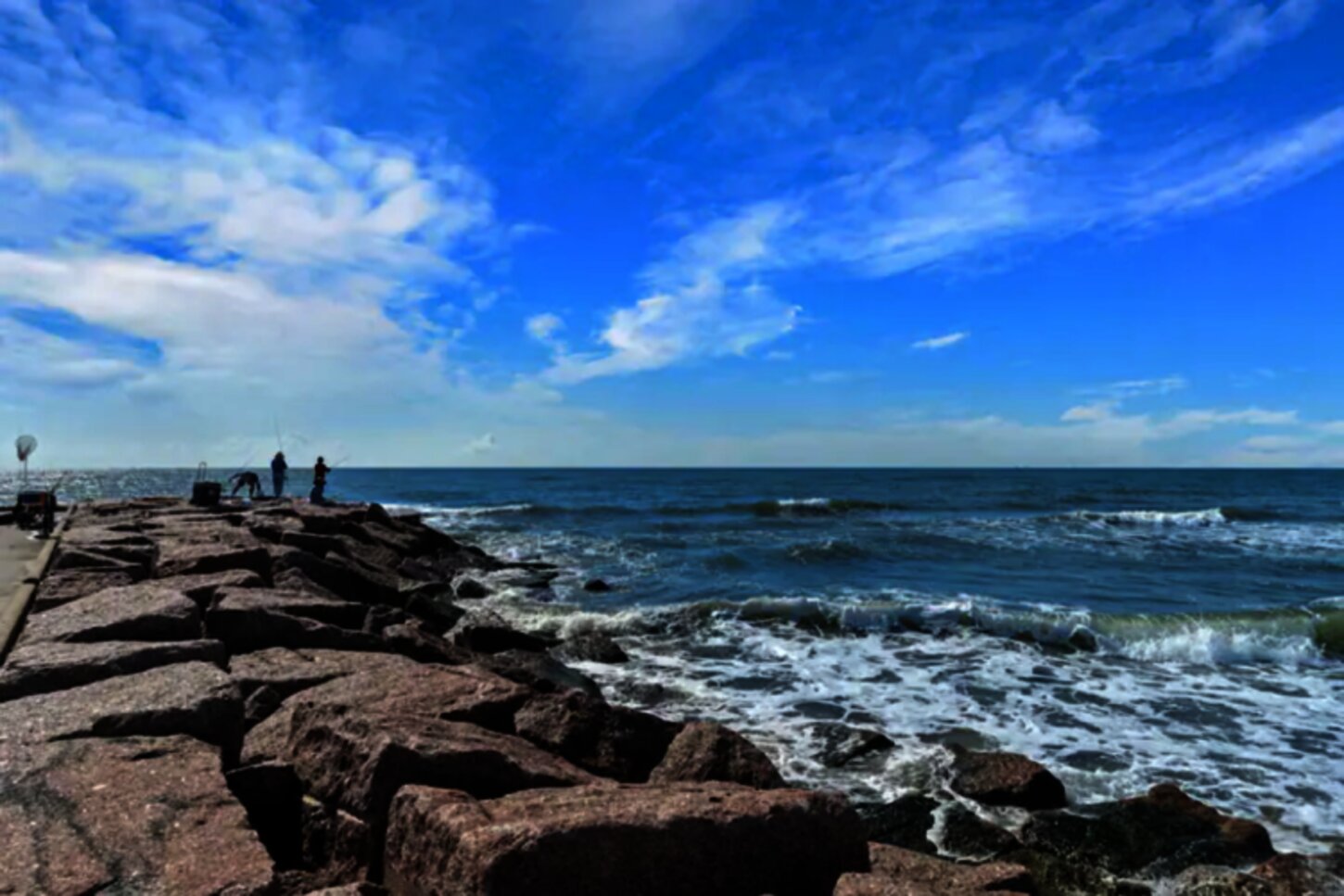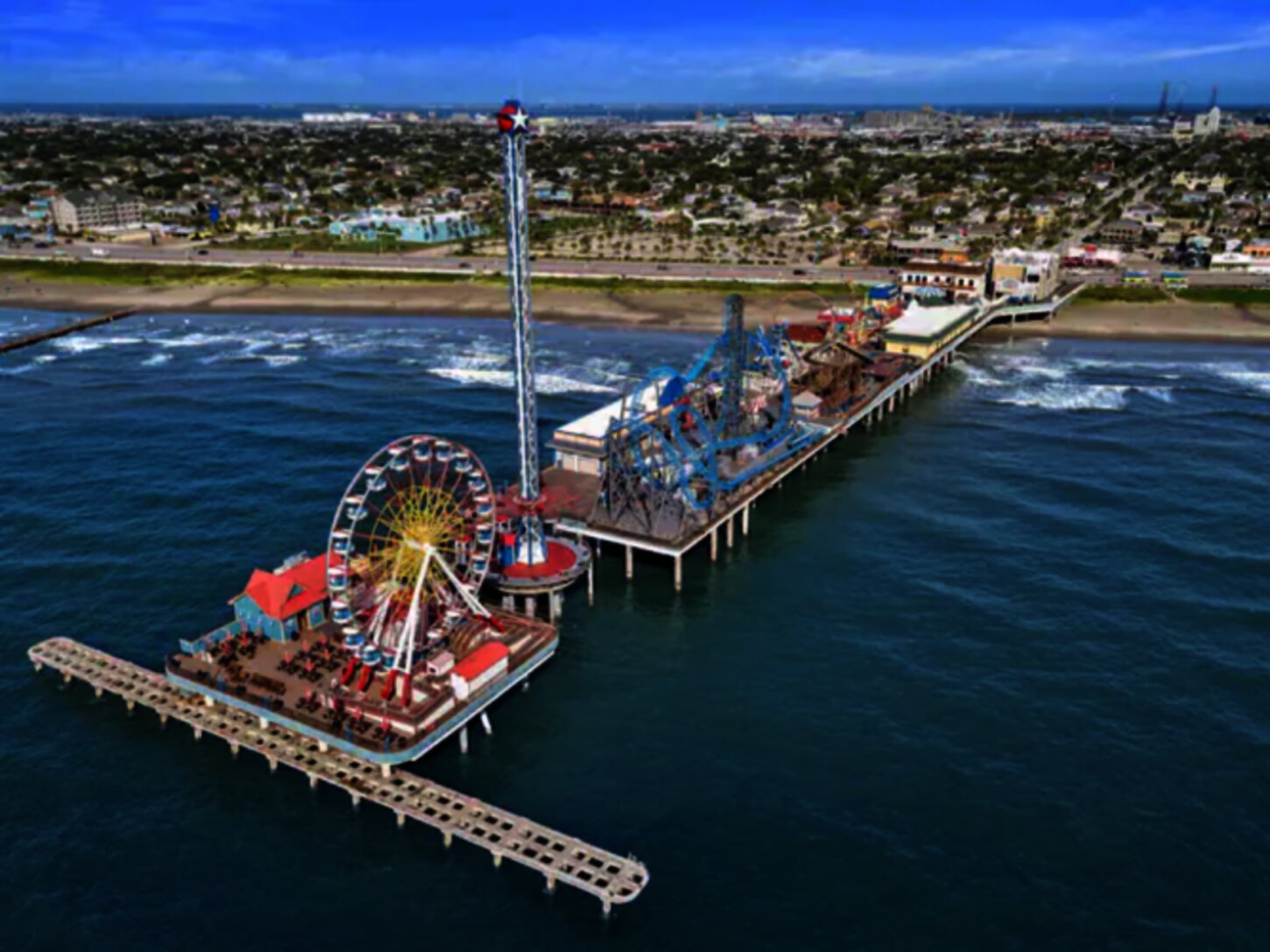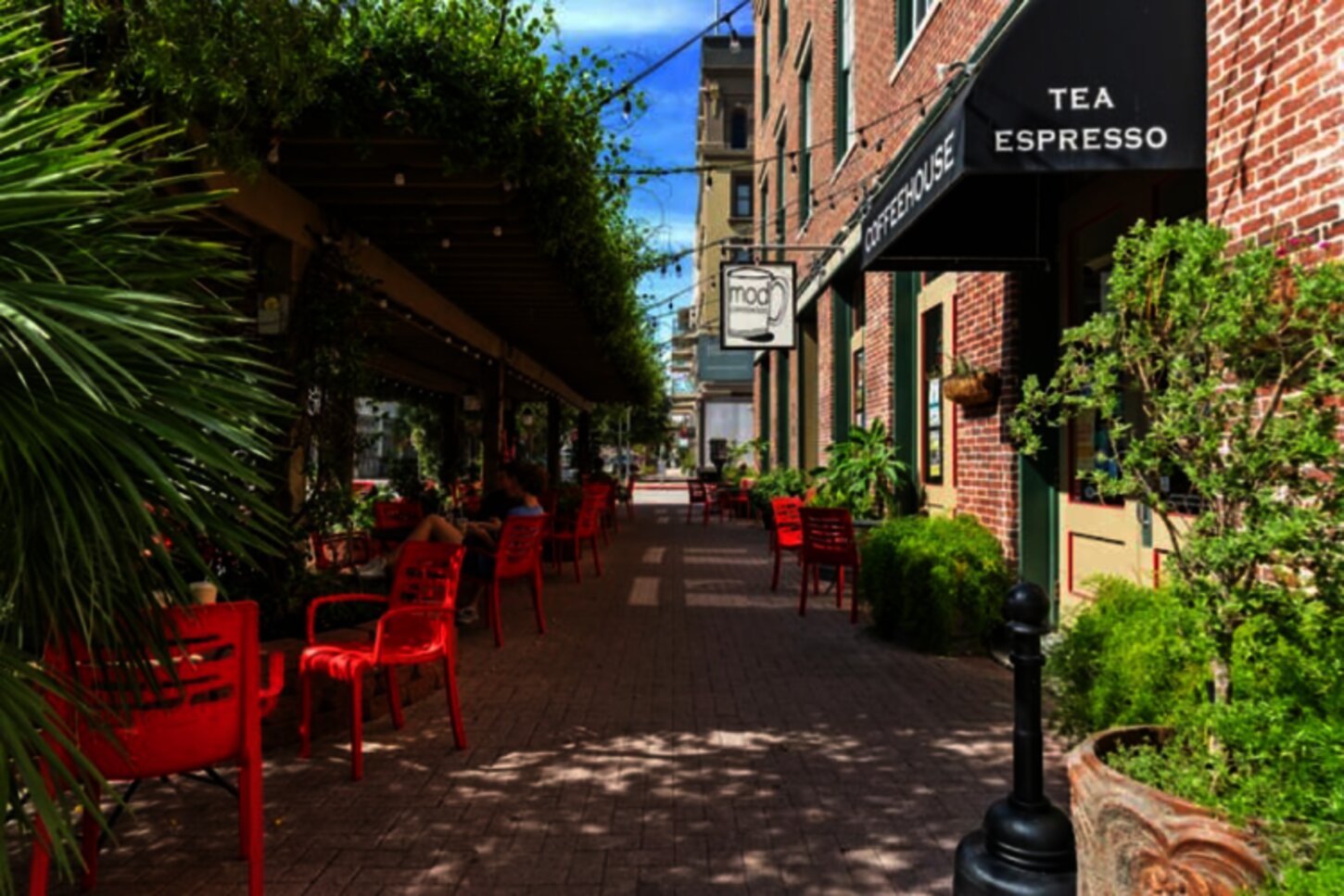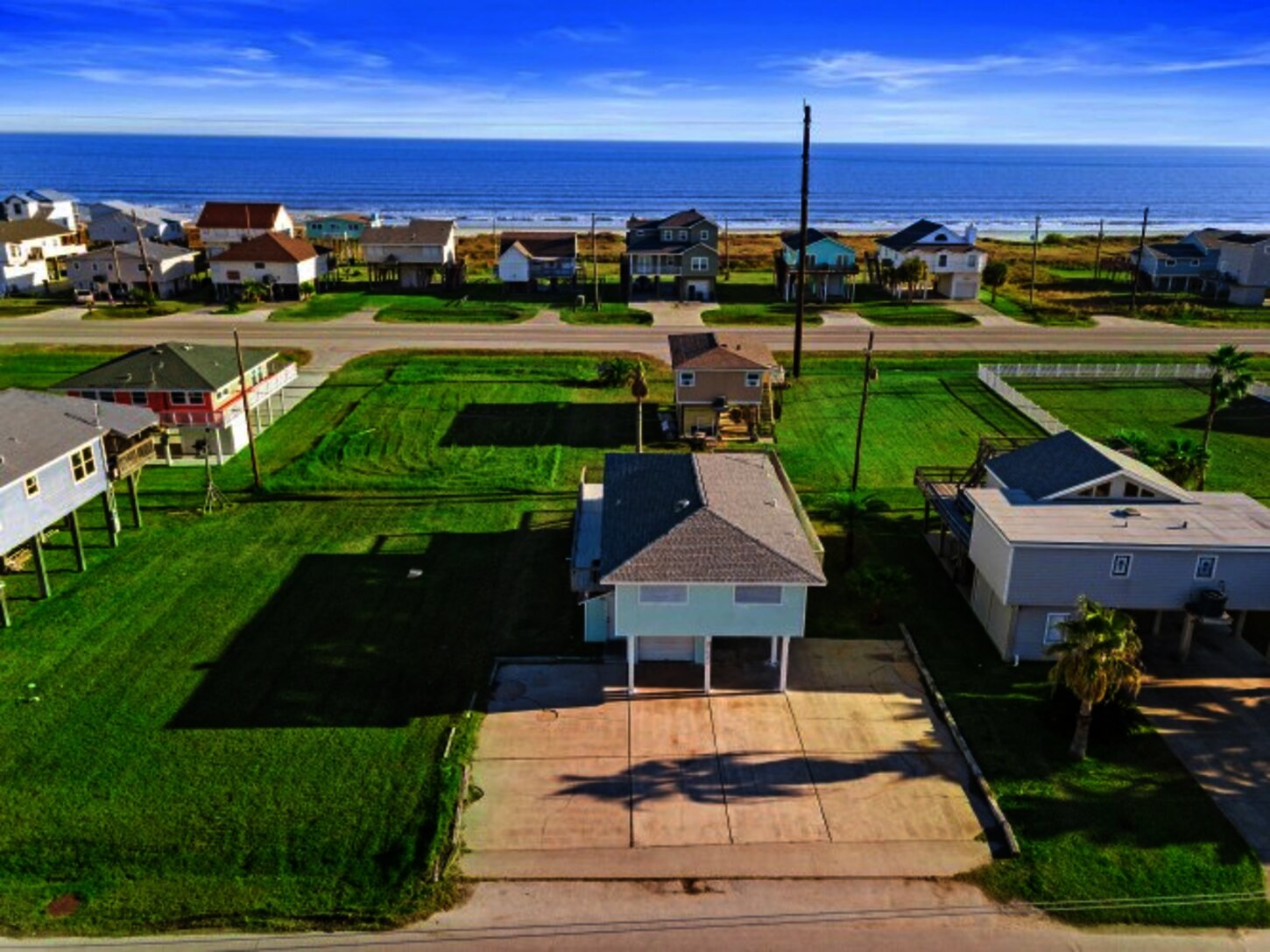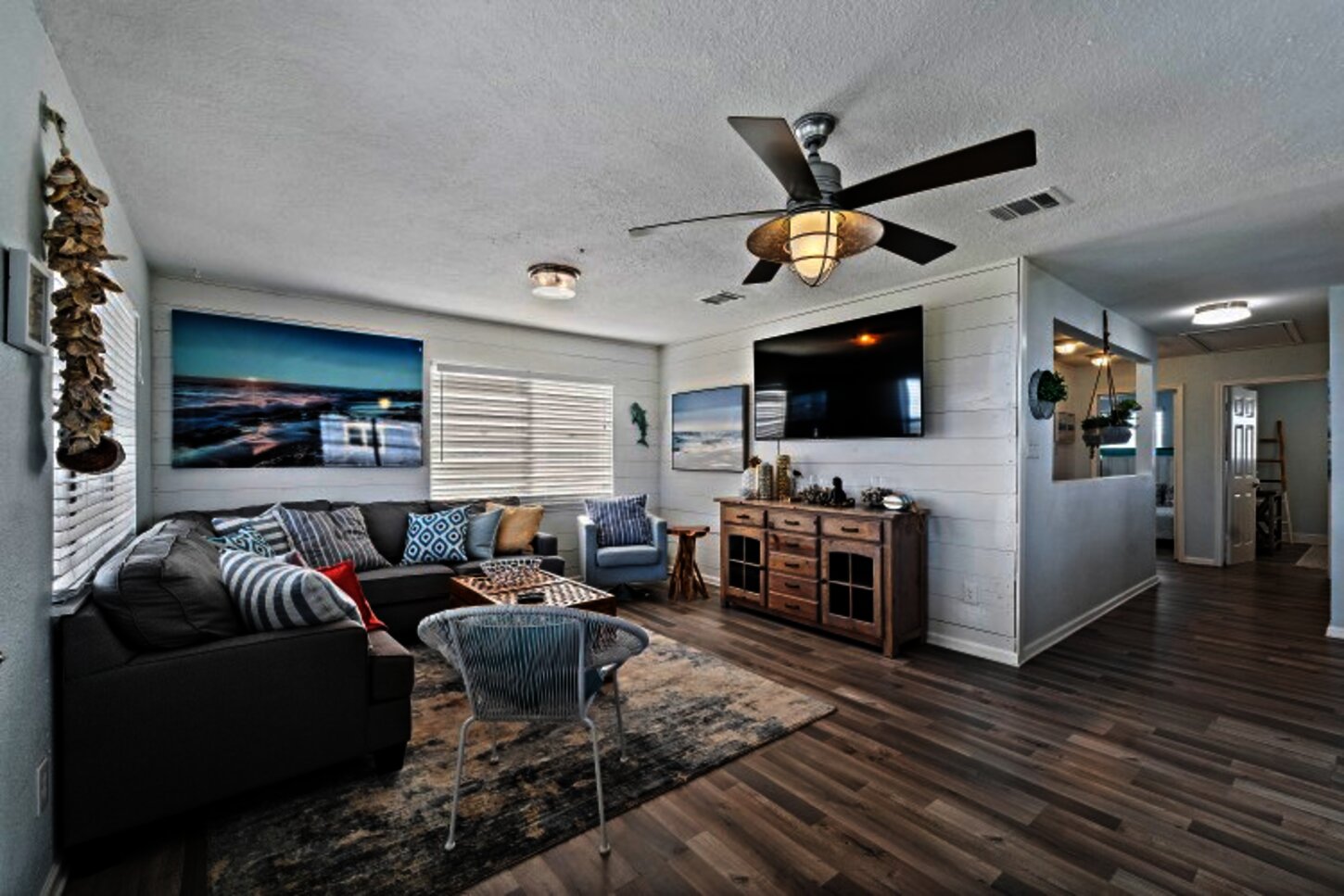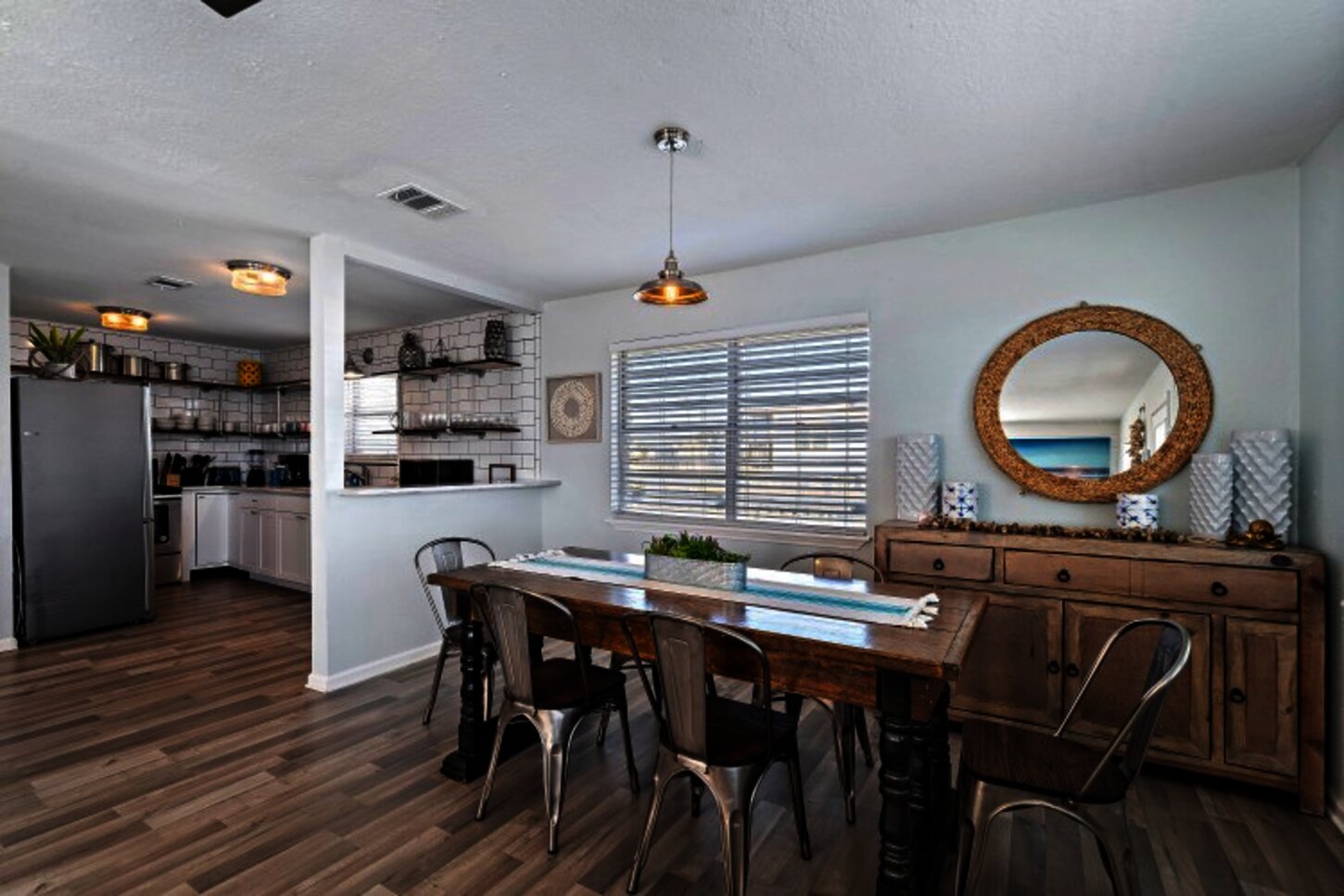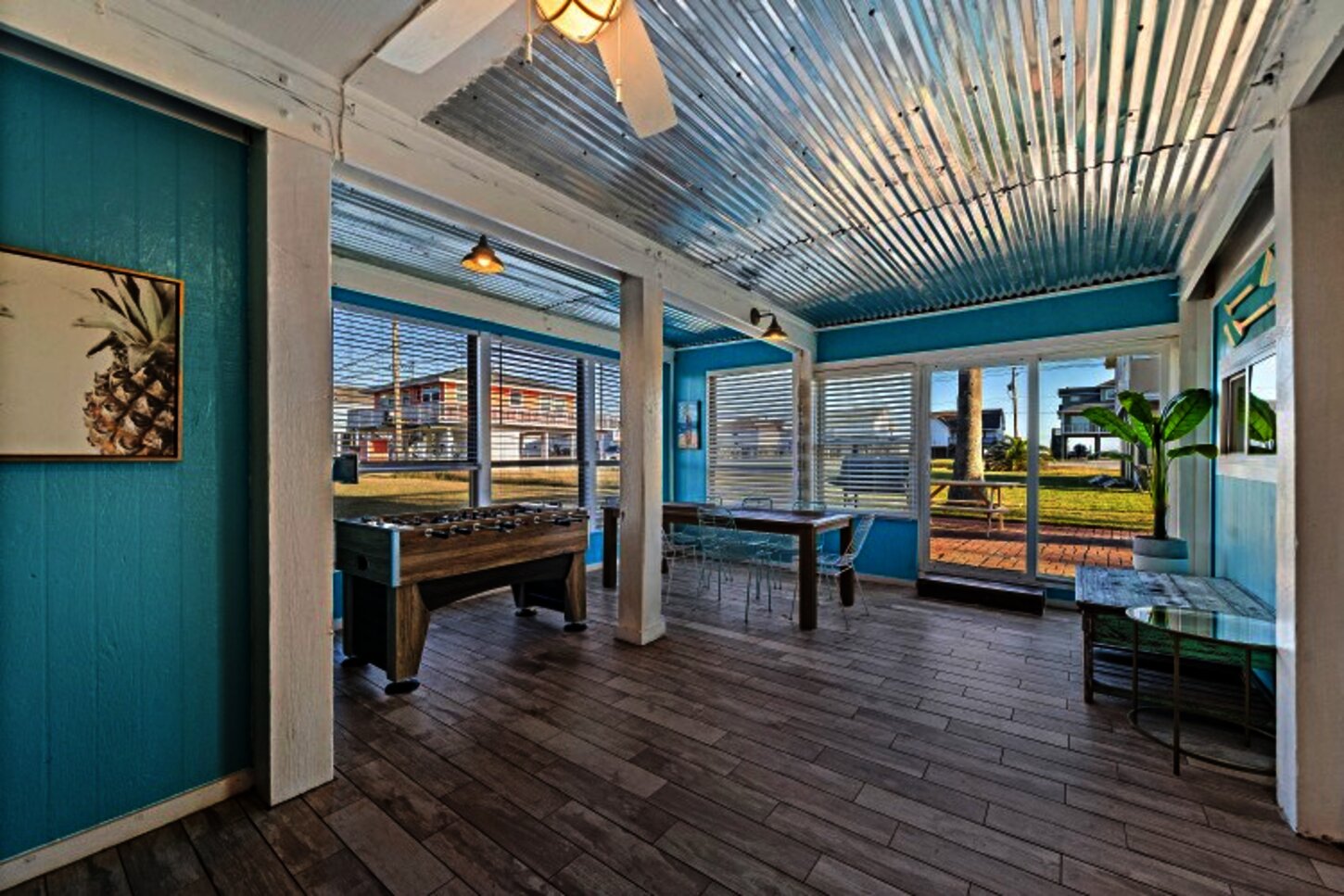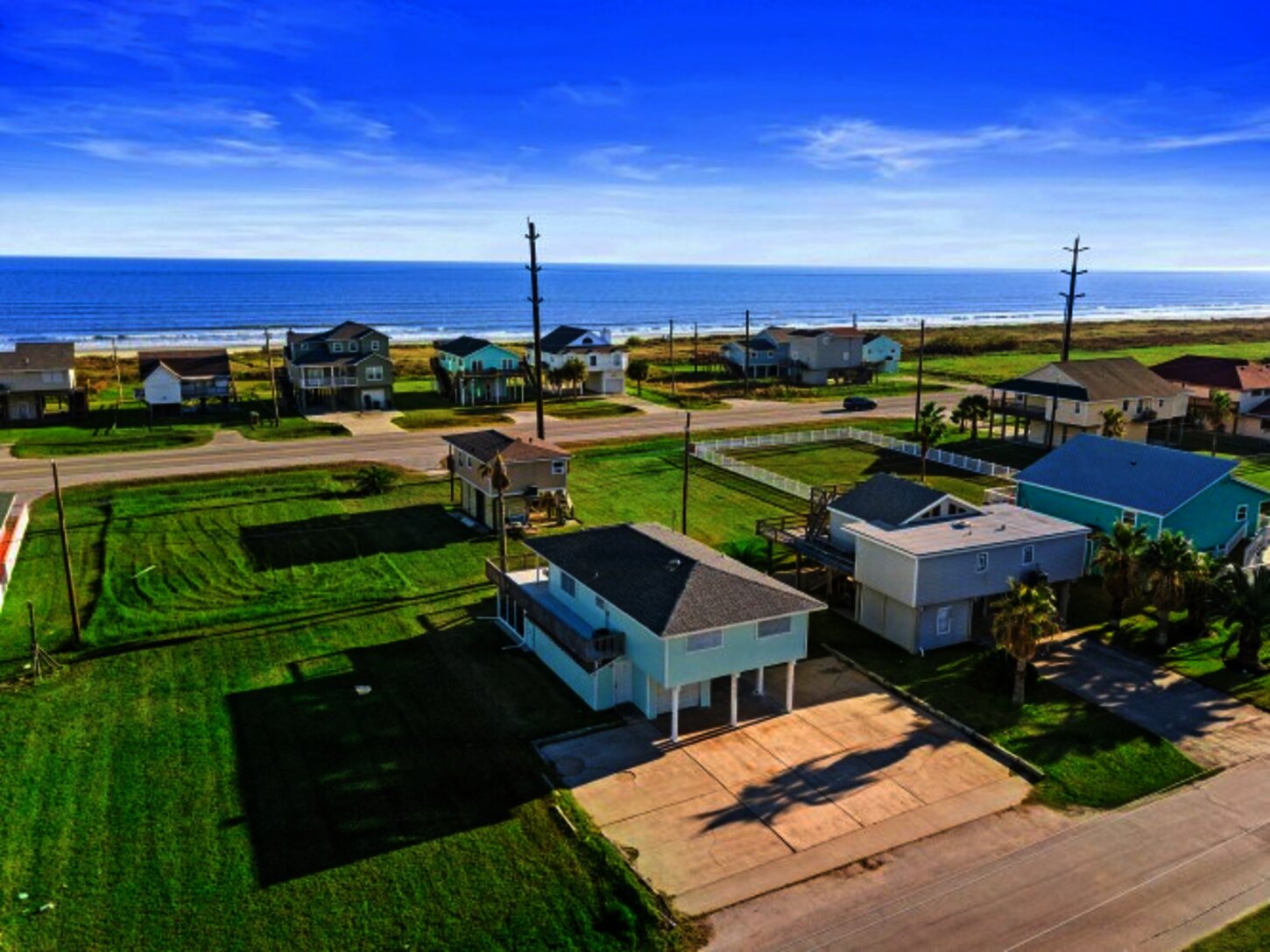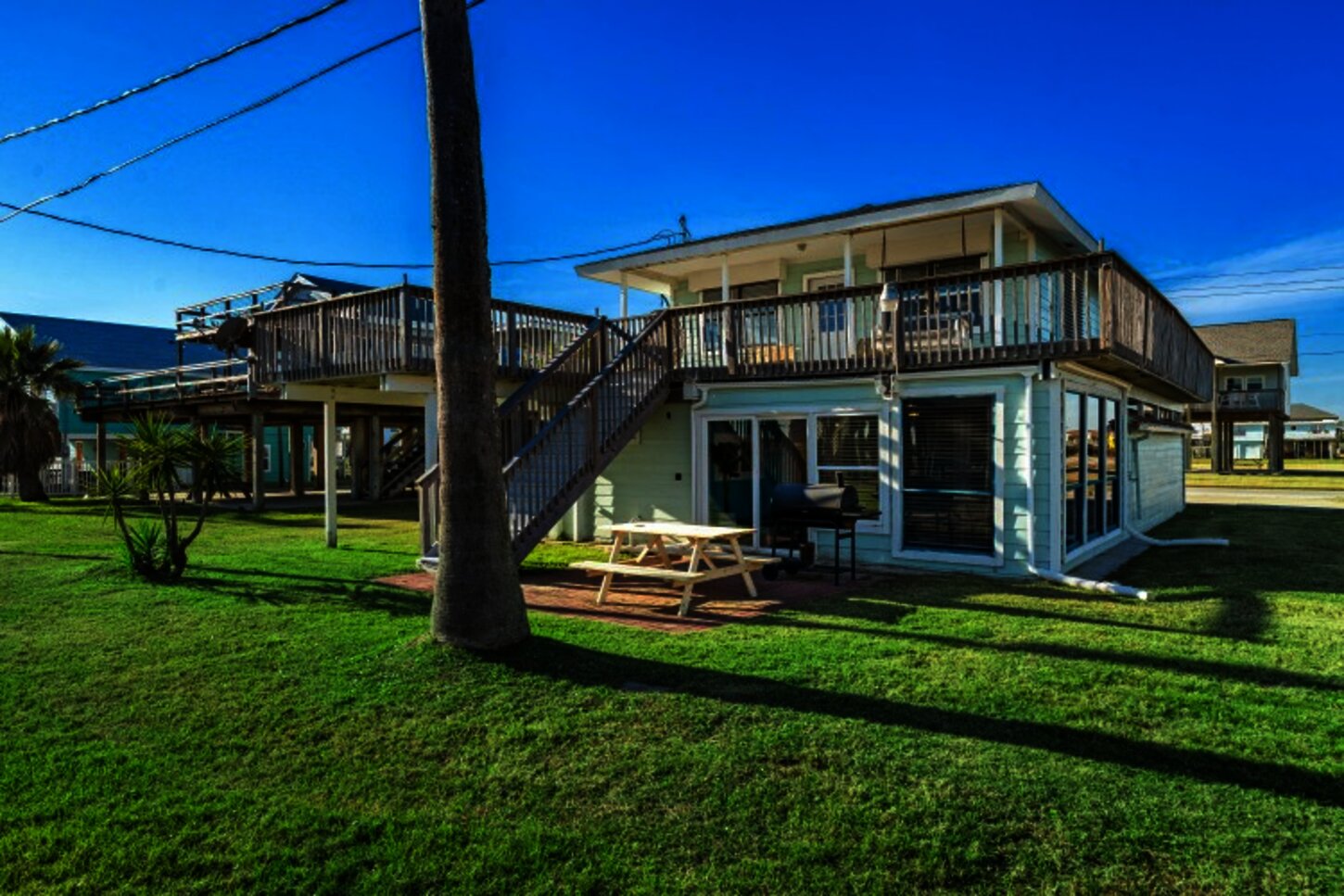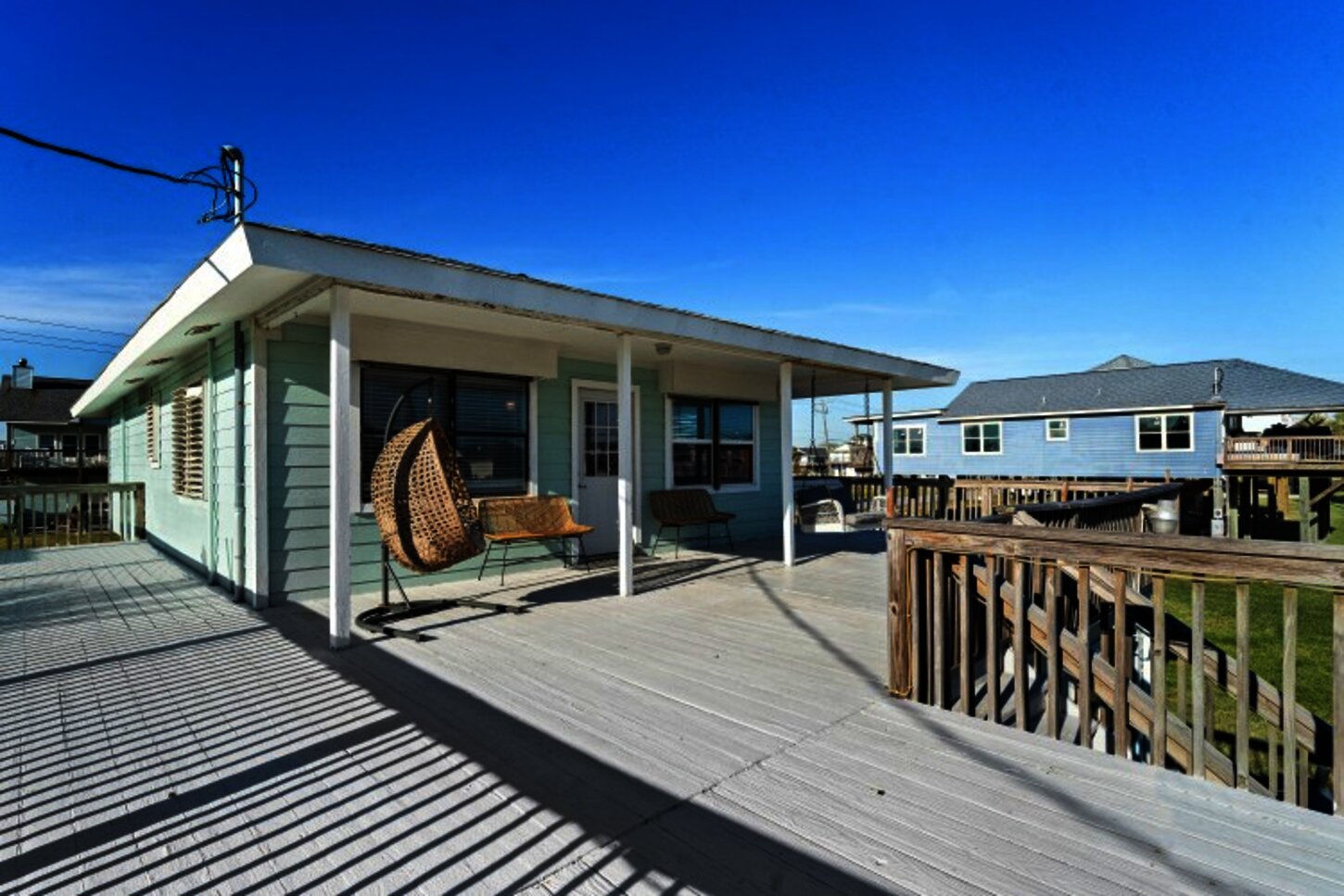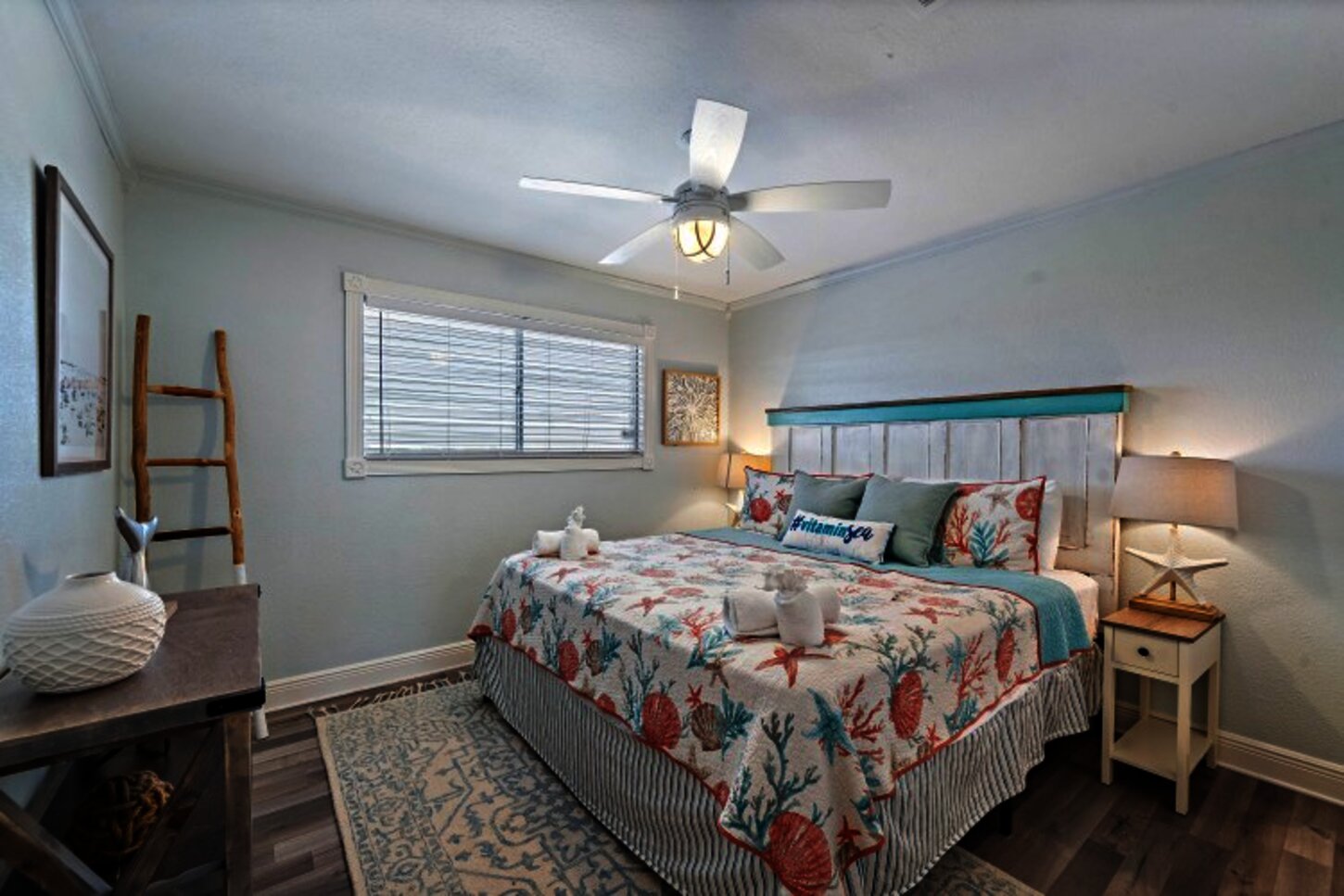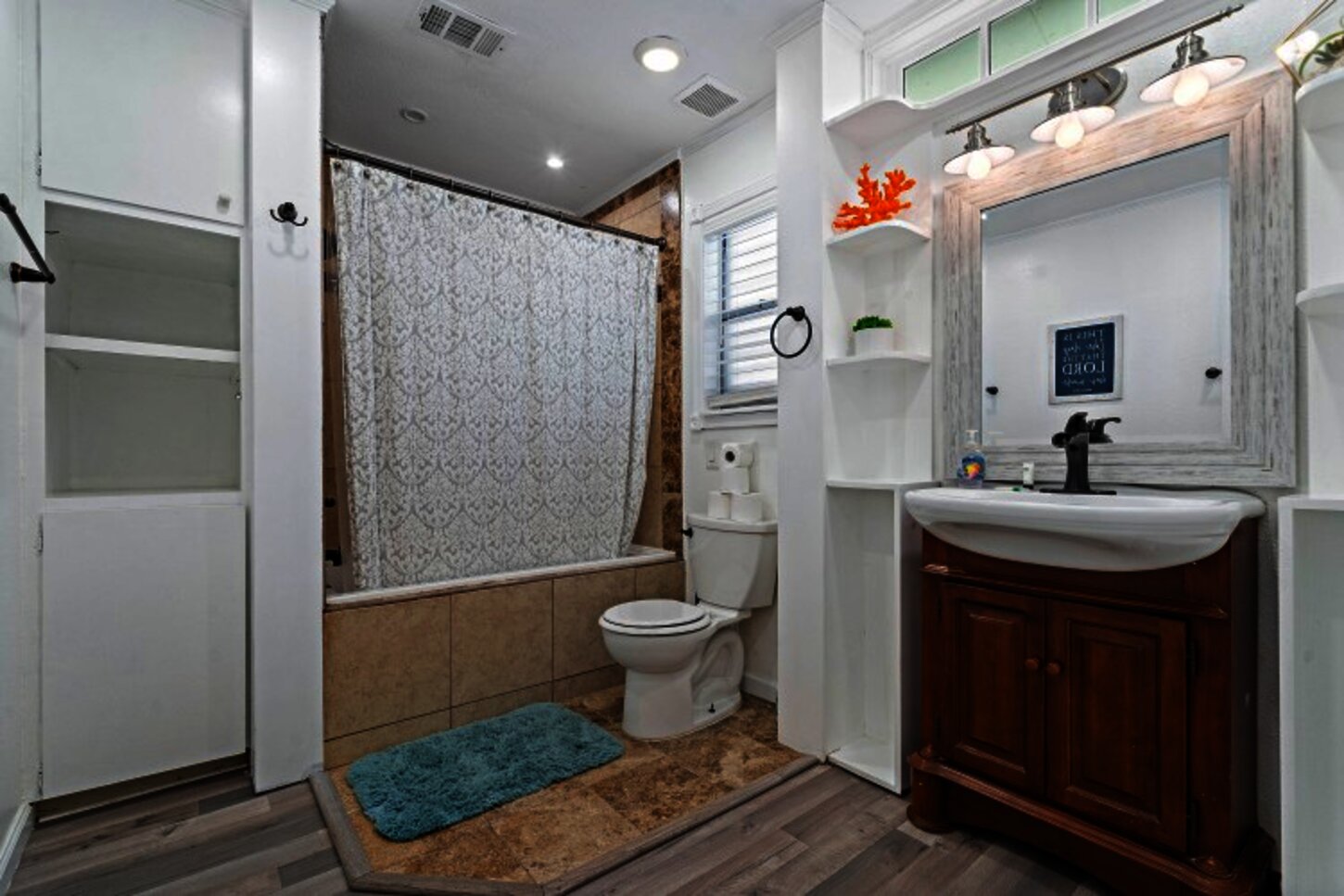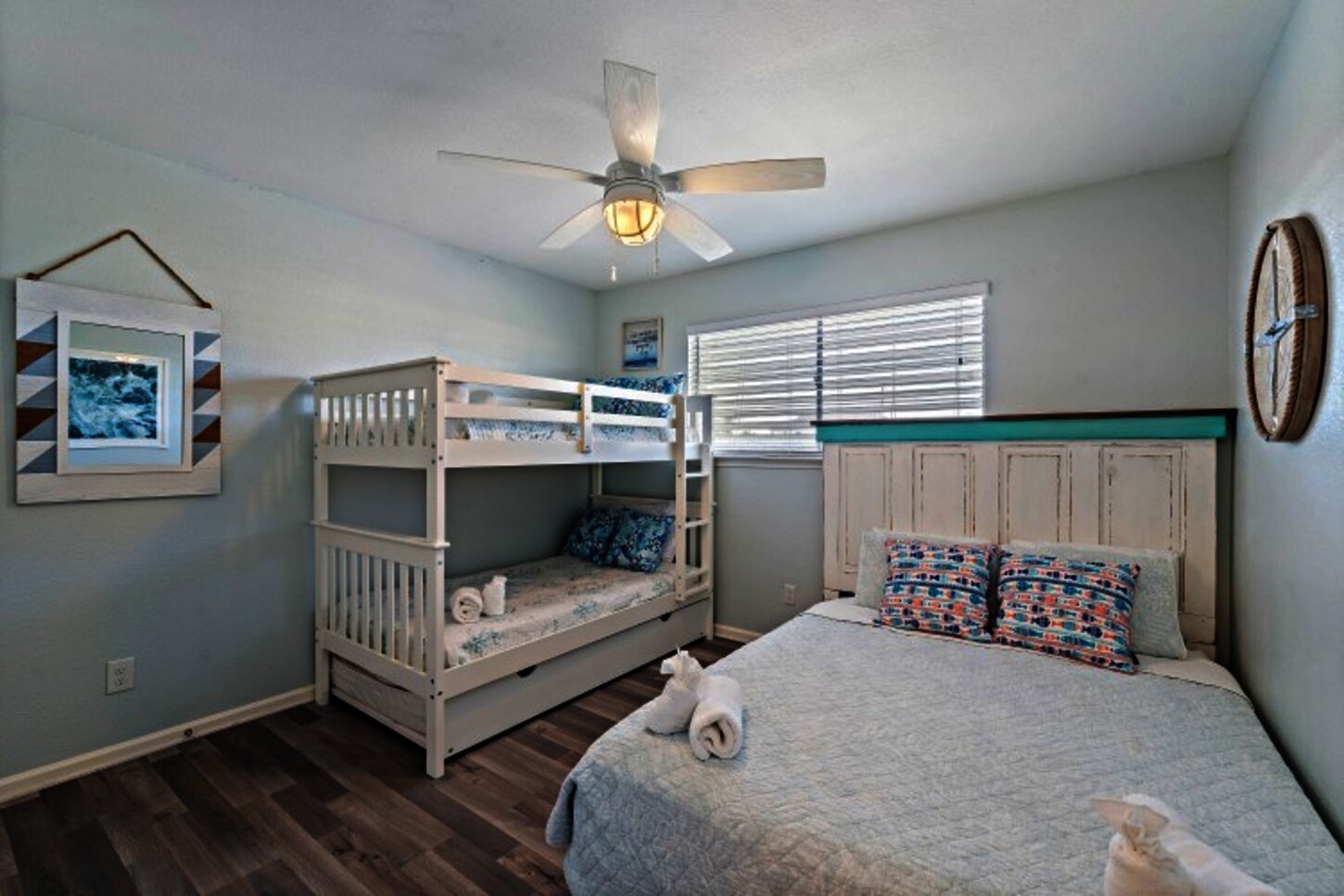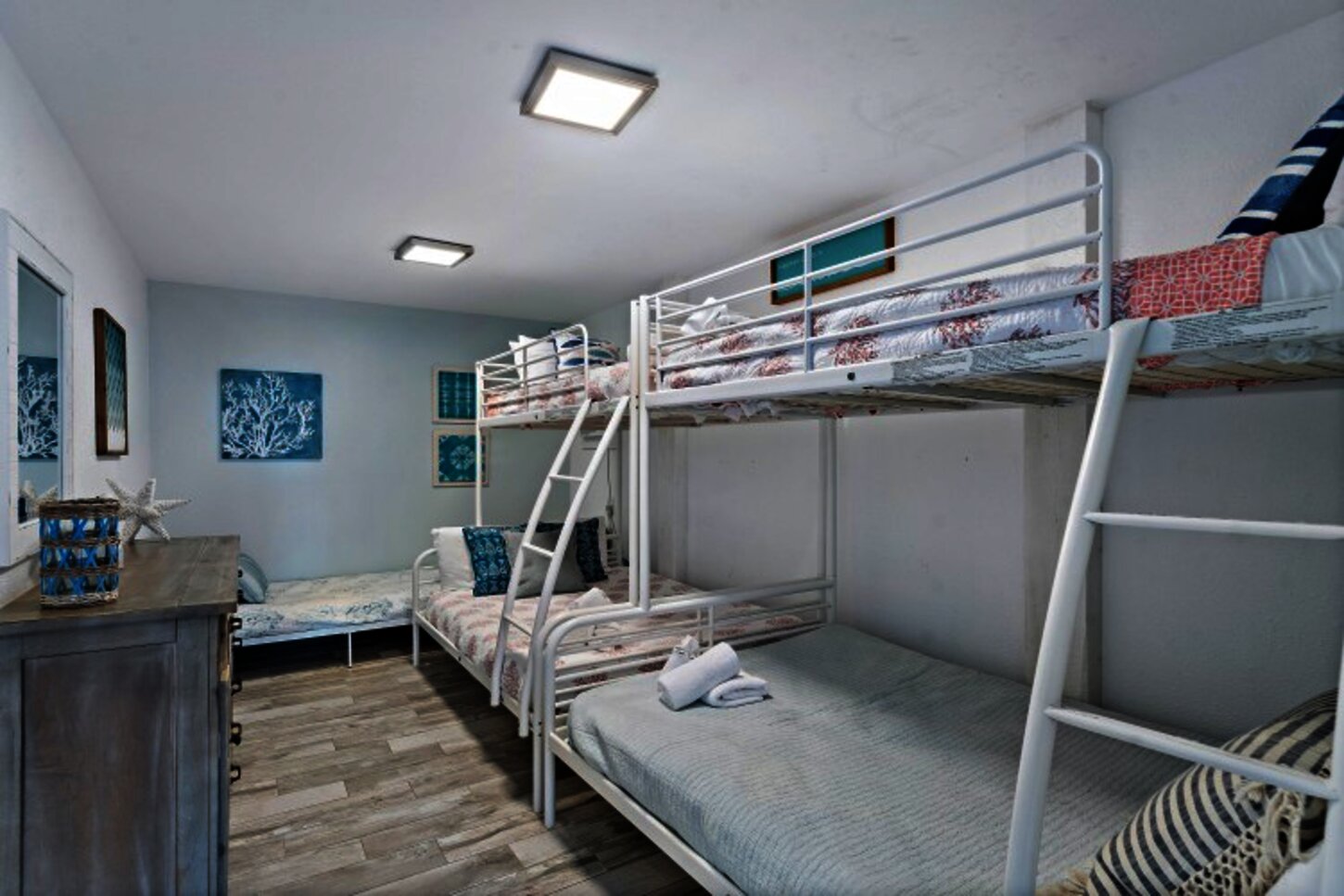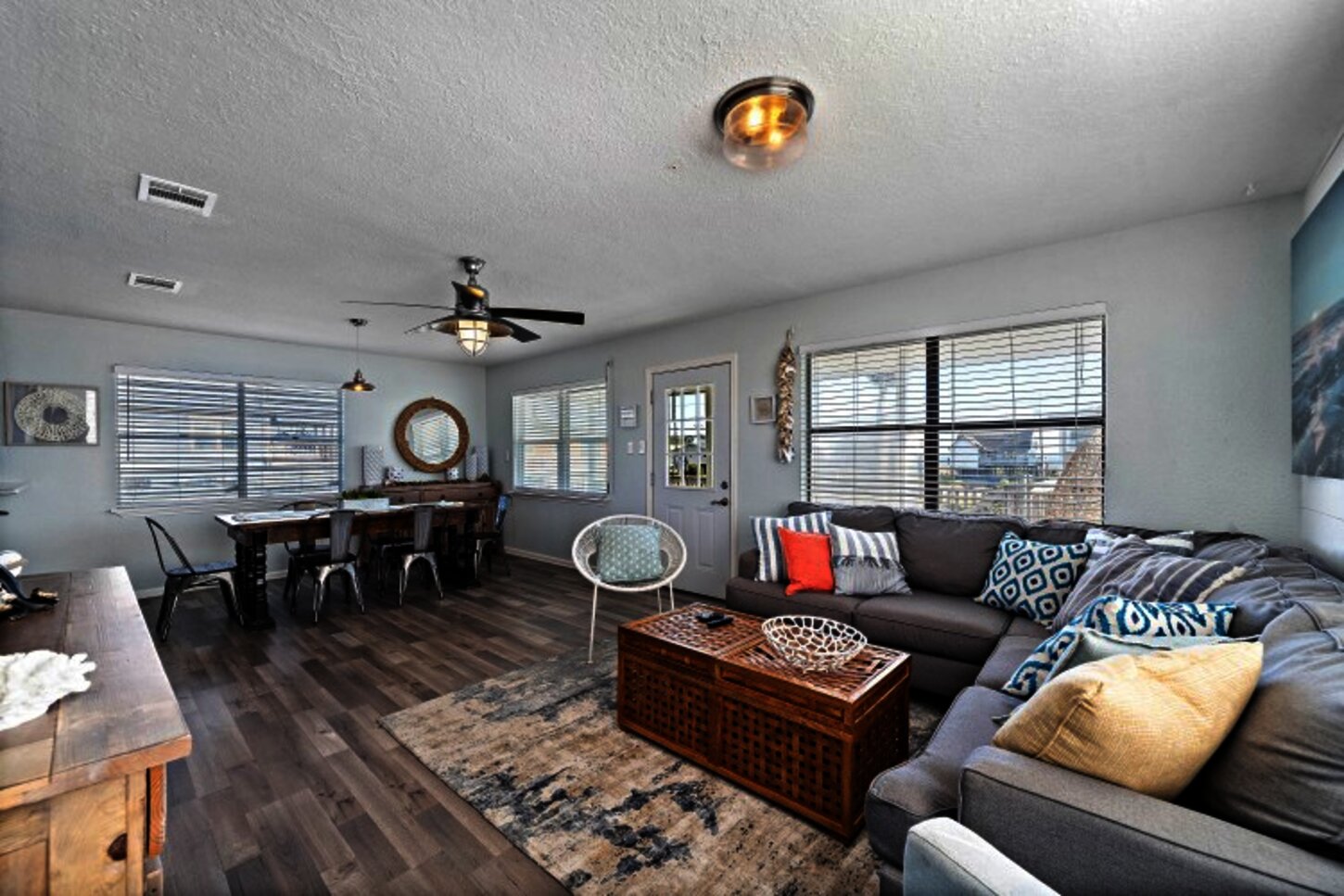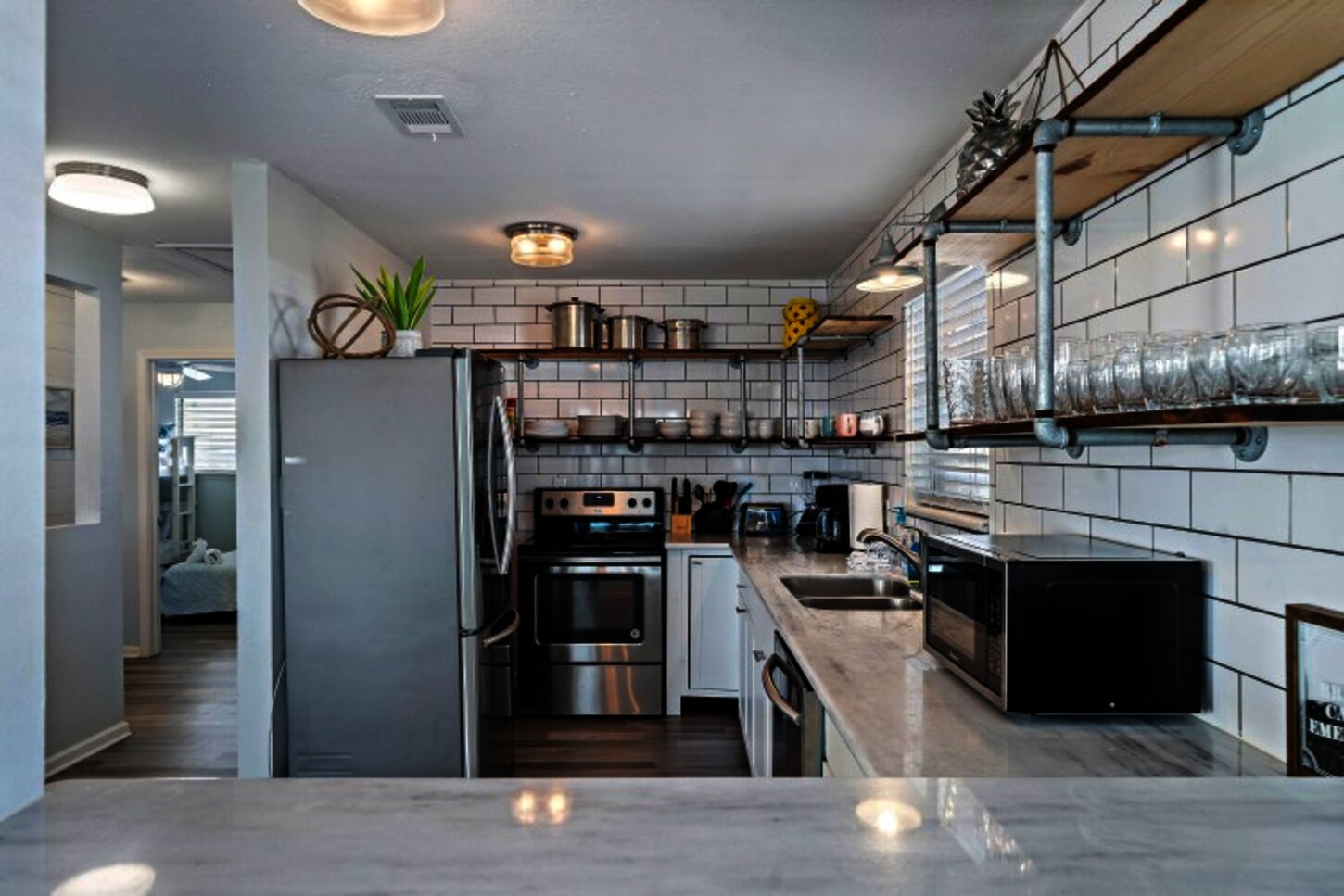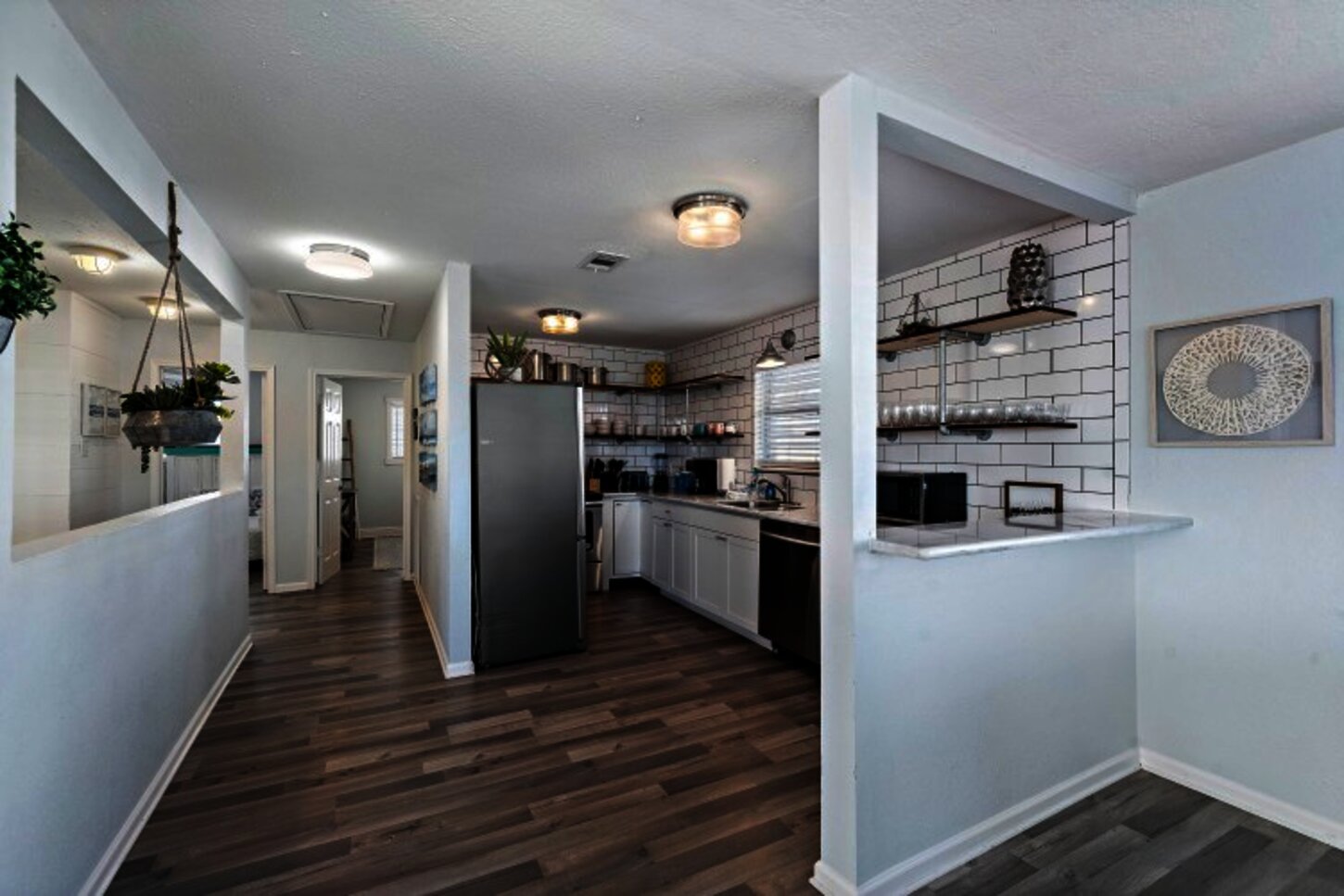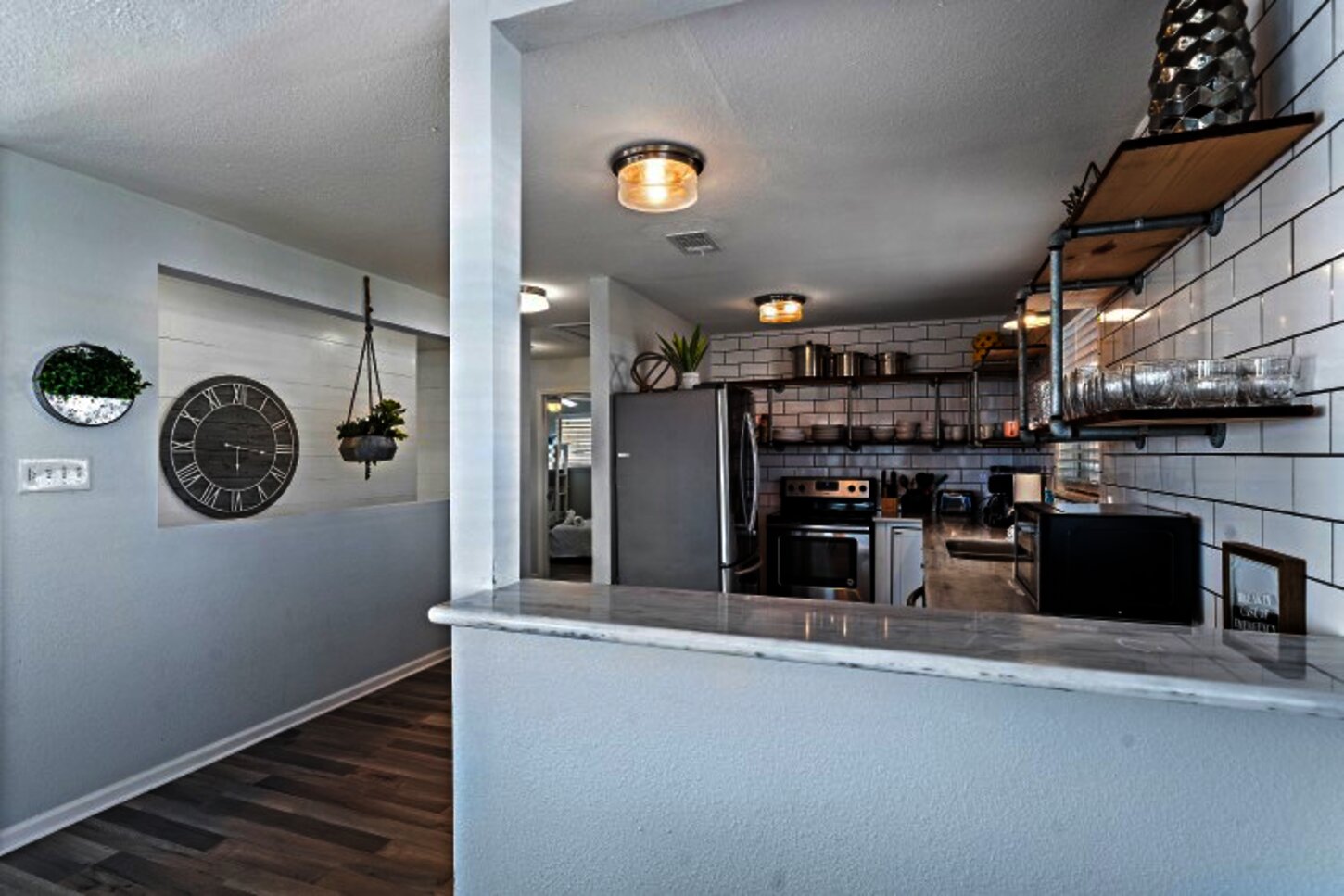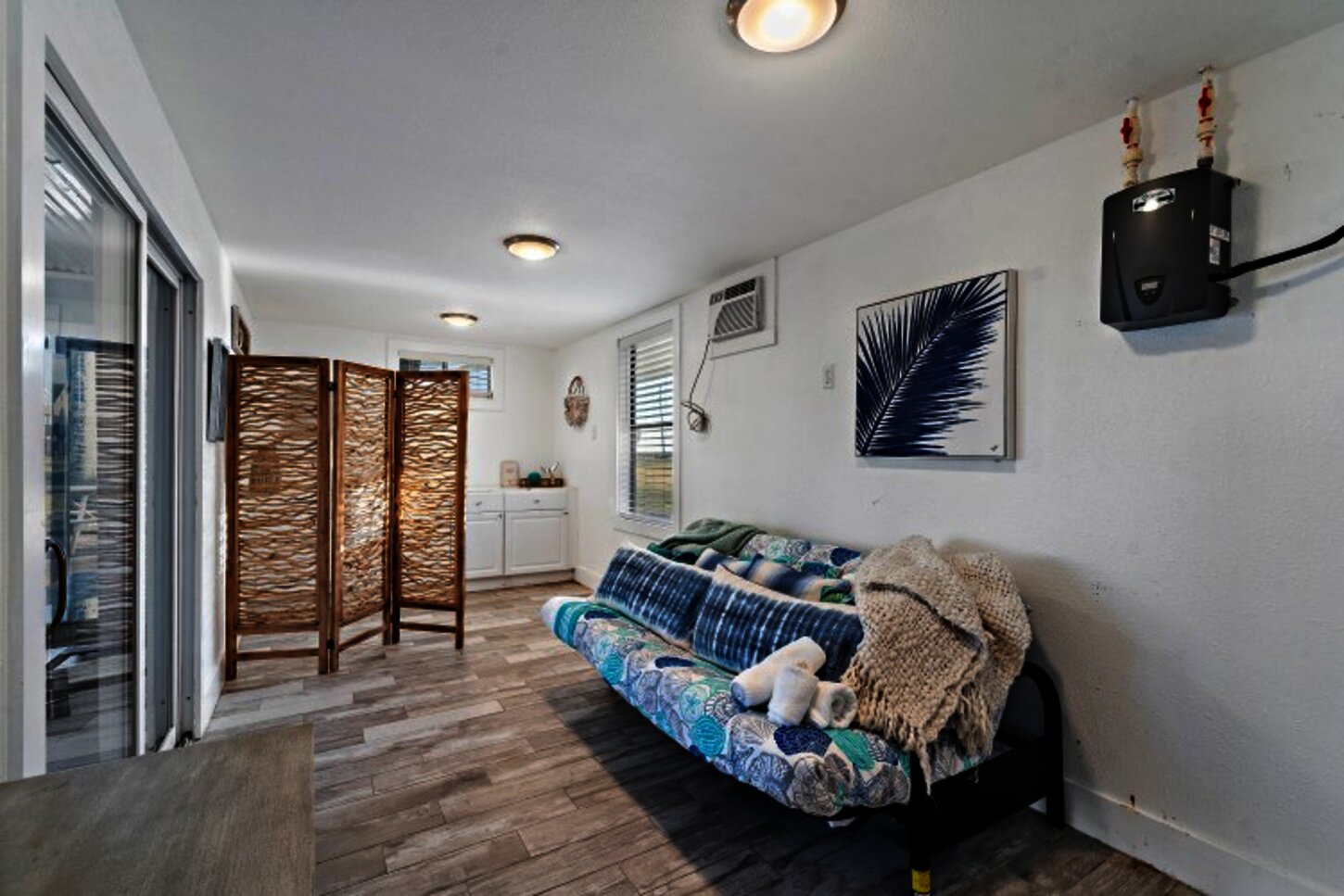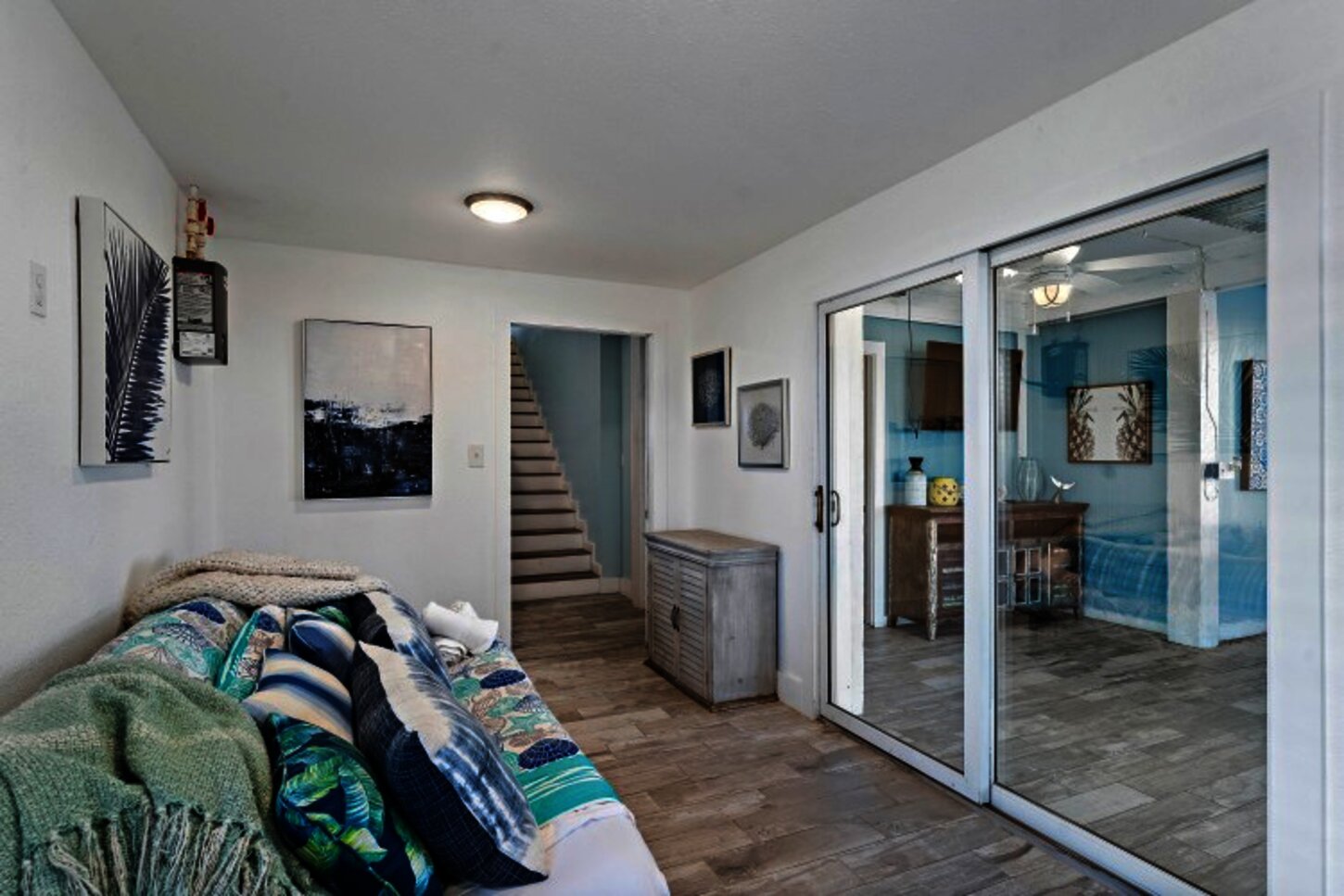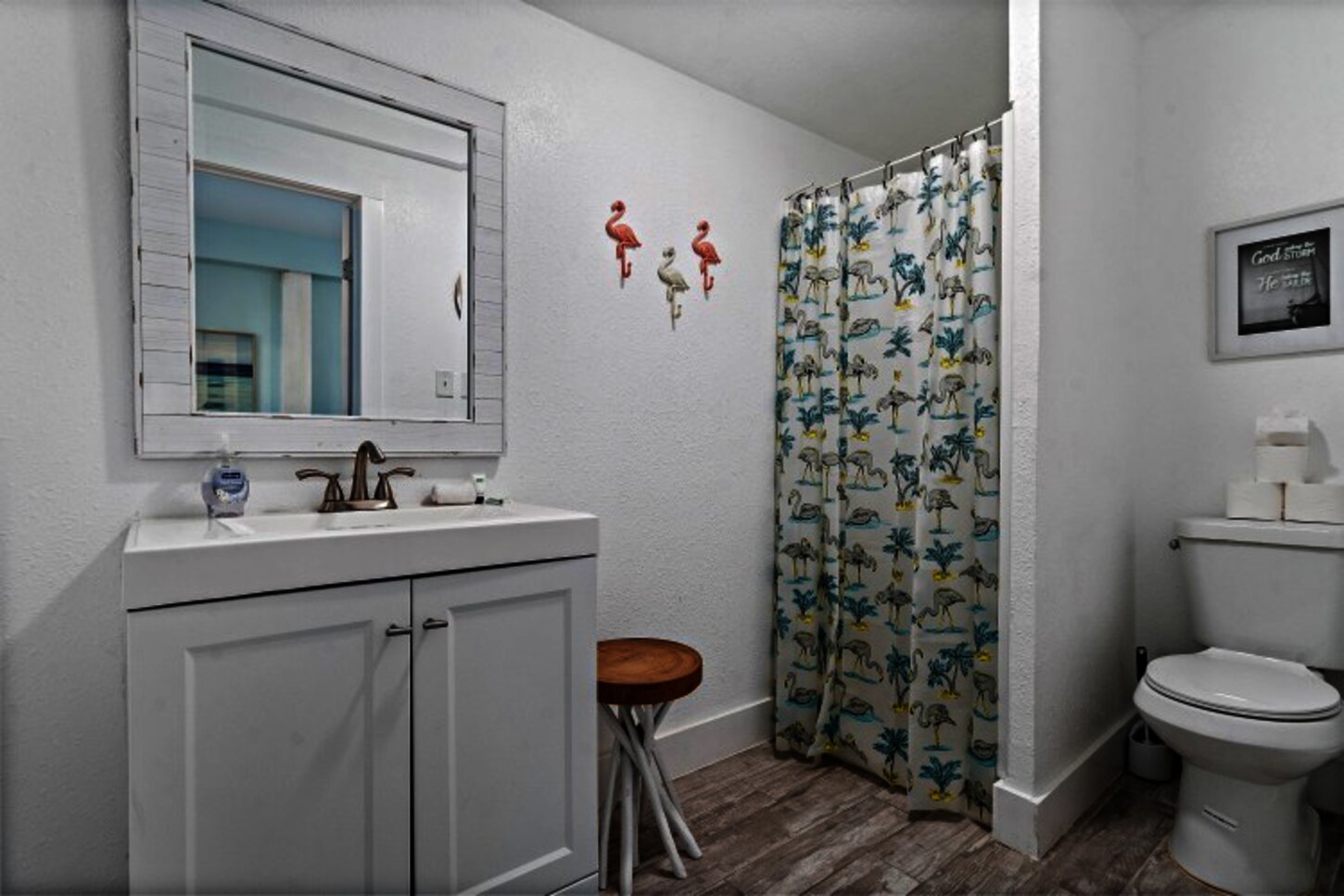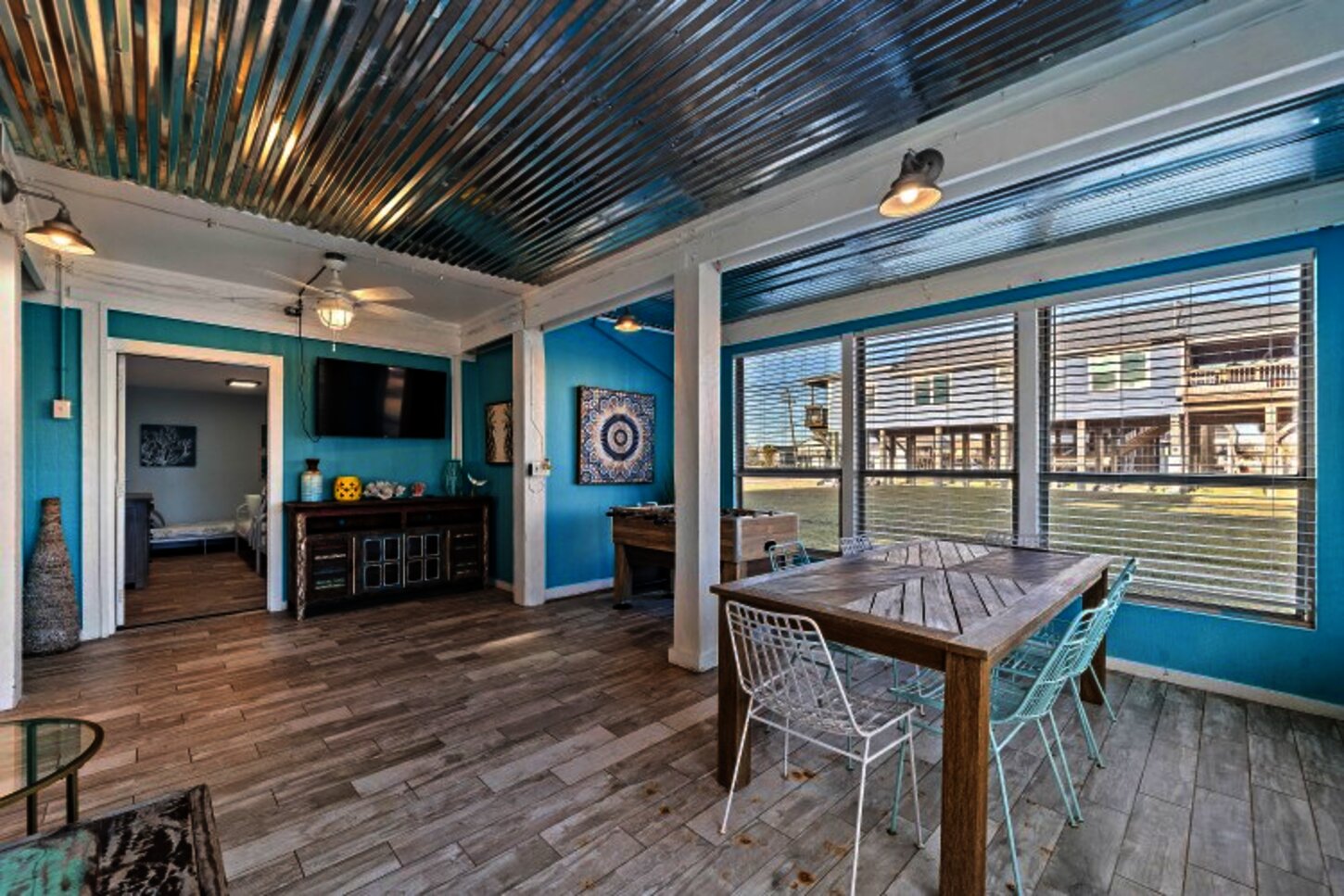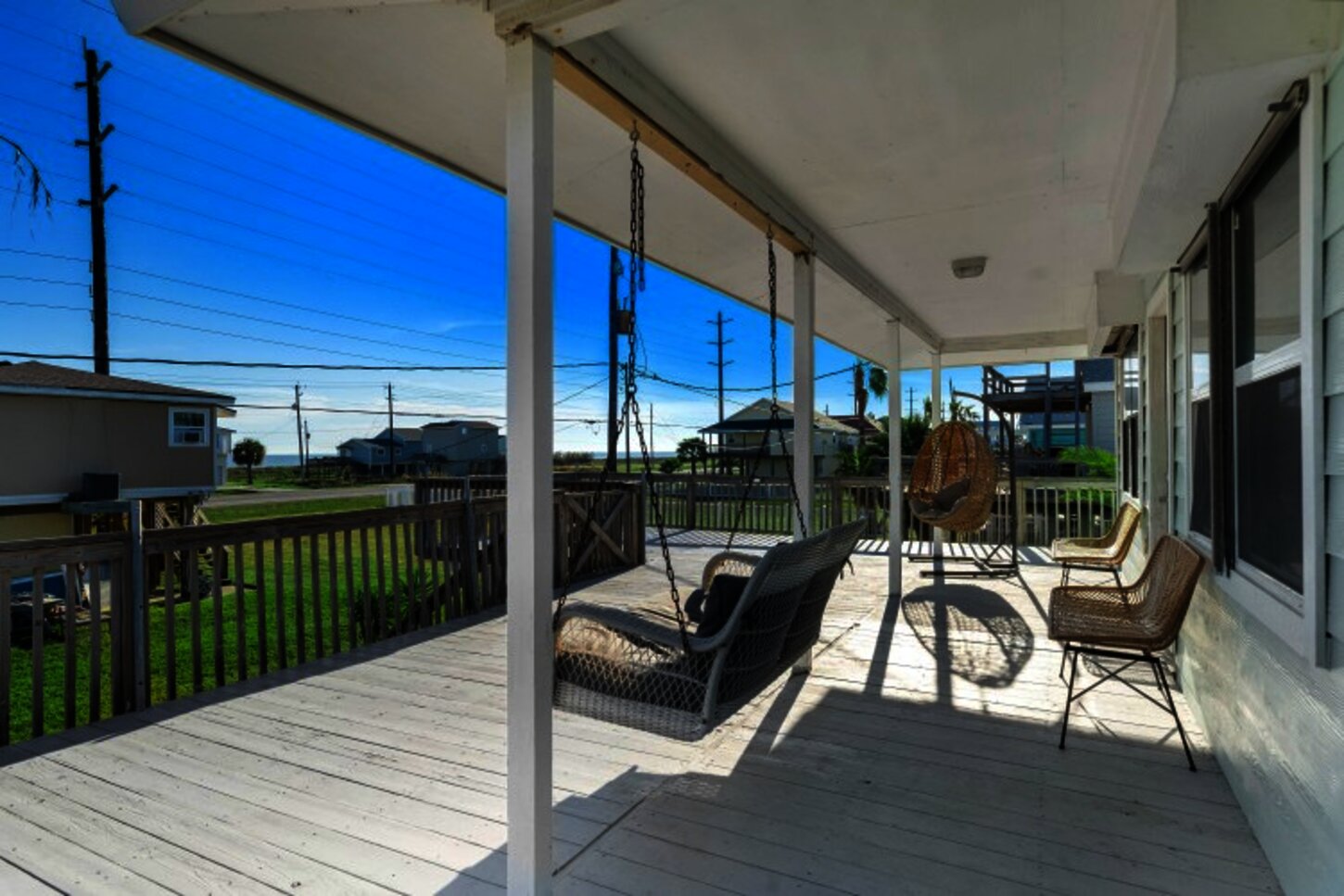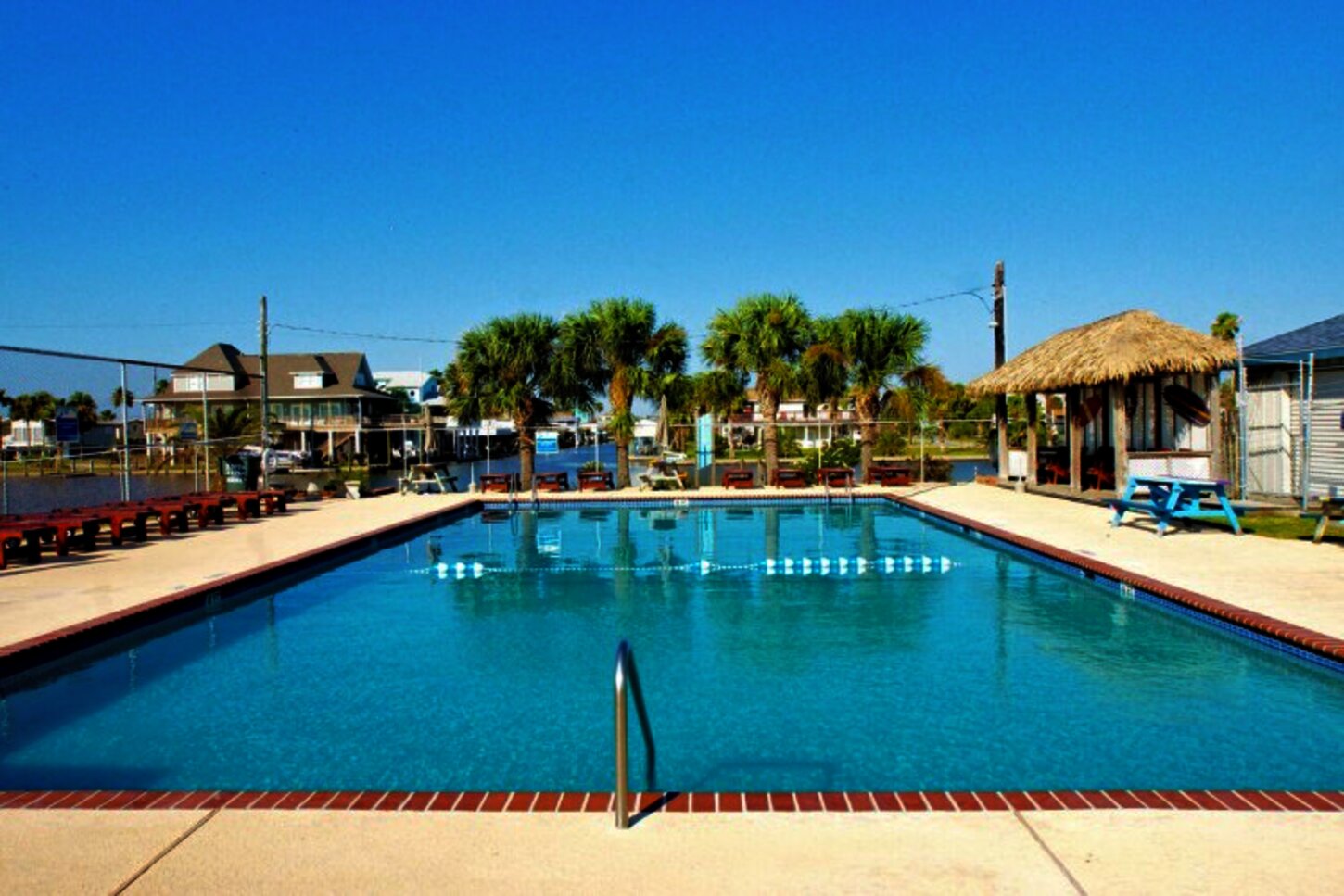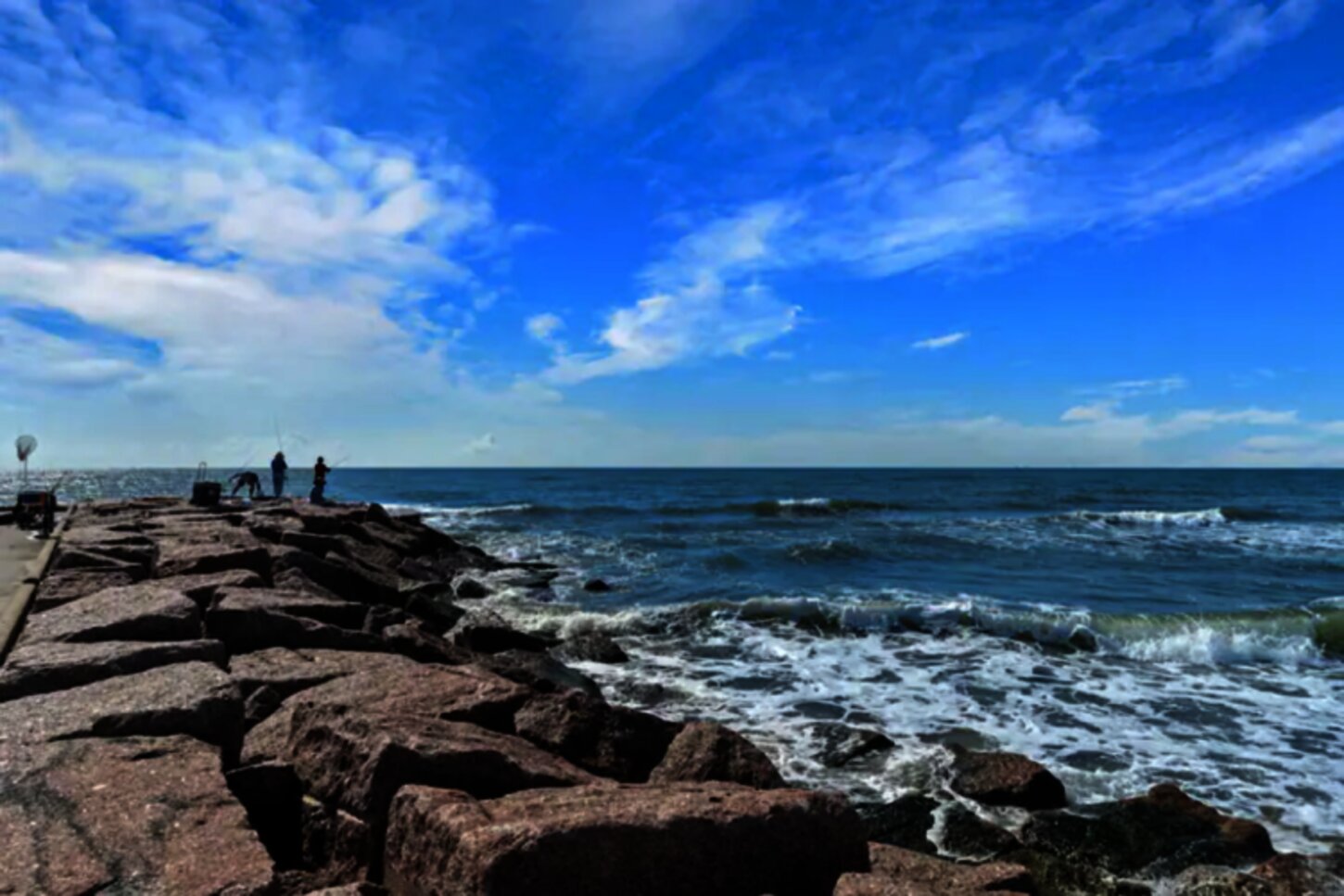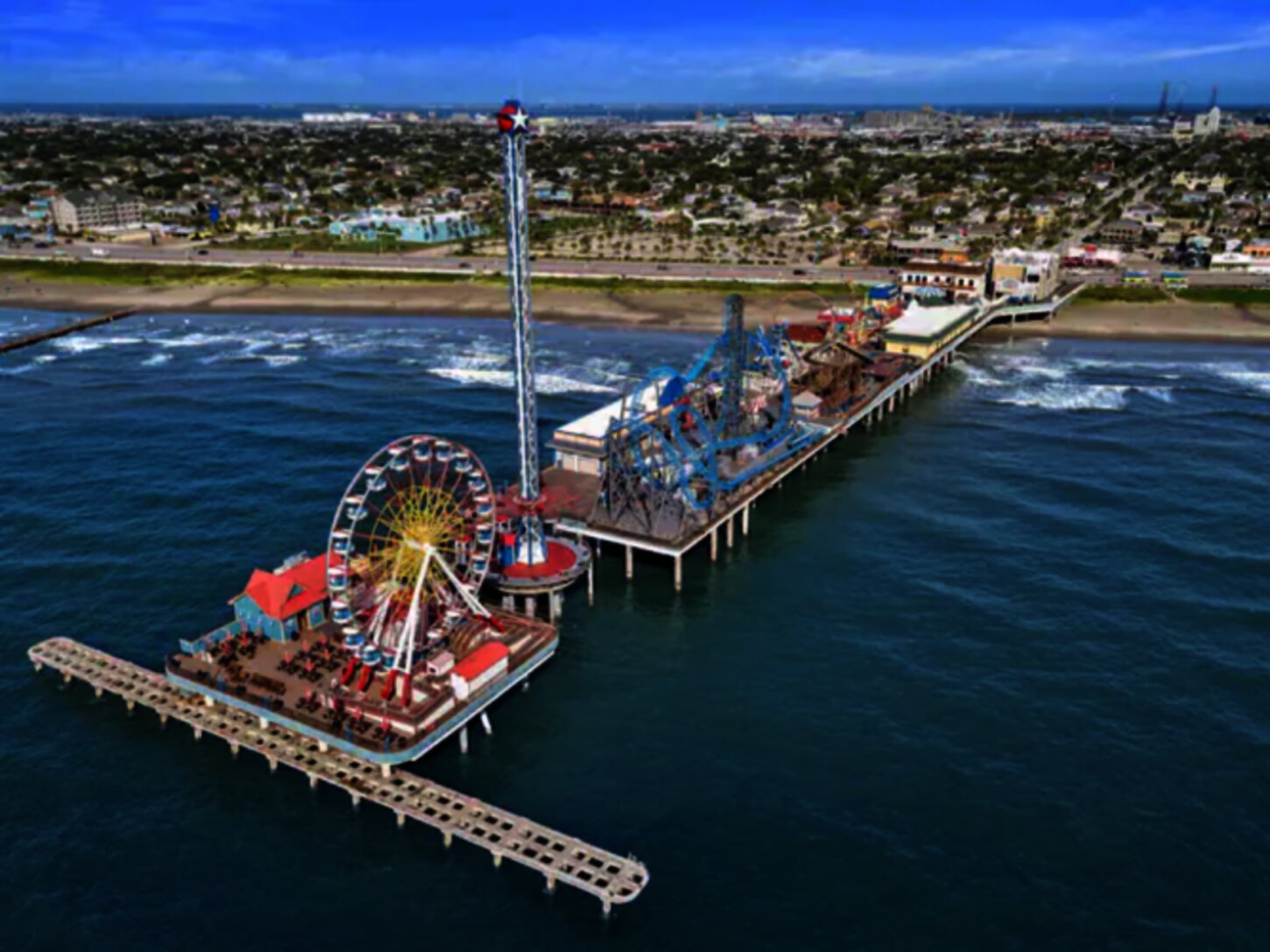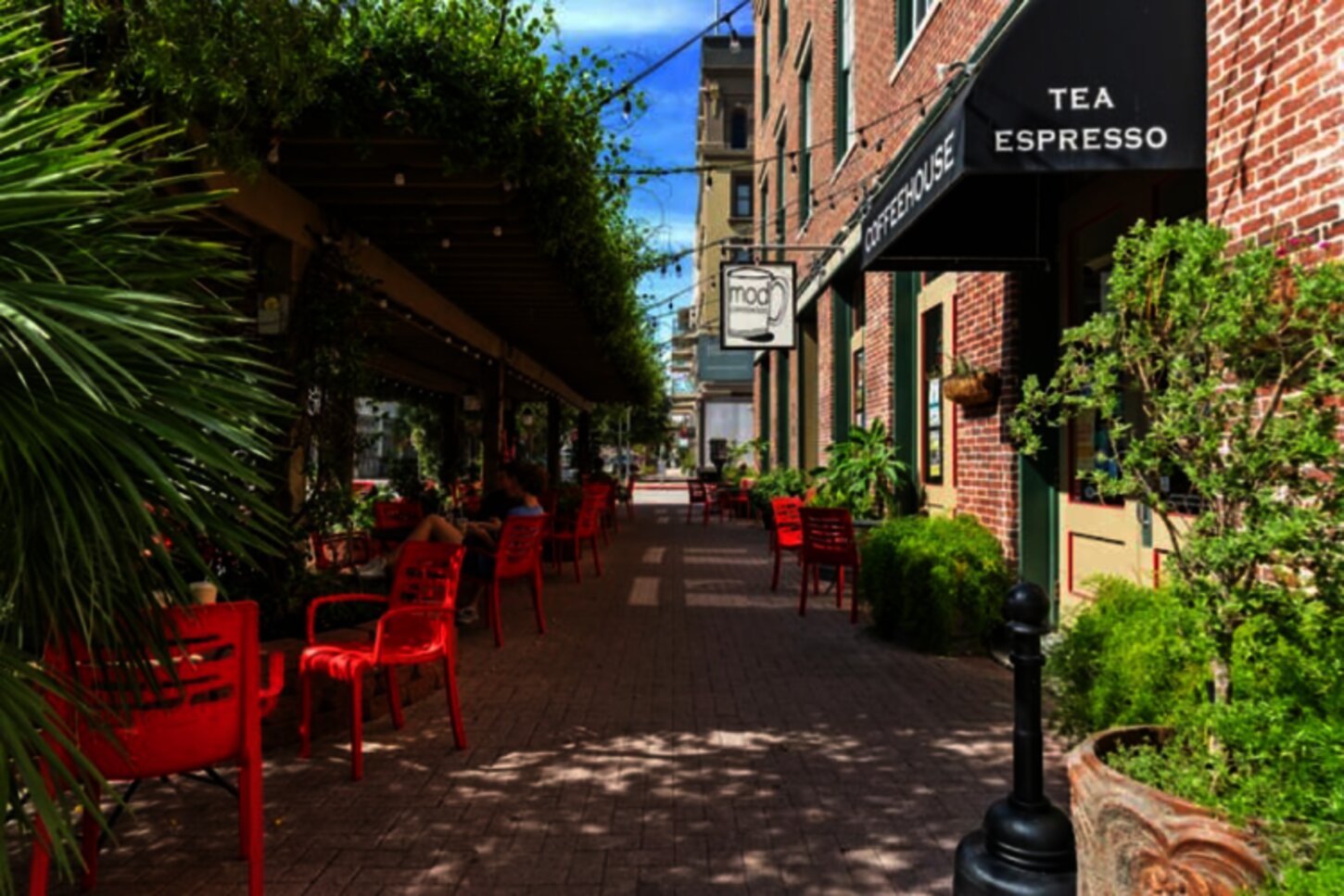 ---
---
Description
Fresh, beachy, and built for entertaining this holiday home has a premier location and dazzling ocean views. There's room for everyone here, so invite the whole gang to join you for a trip to the Texas Gulf Coast. There's space for 15, a game room, a barbeque patio, a sun-kissed deck, and the Sea Isle Beach access point is right around the corner. Slip off your flip flops and relax on the porch swing with a cool drink this is the stress-free vacation home you've been searching for. Community Amenities: Guests have access to the Sea Isle community pool for a fee (open Memorial Day thru Labor Day), as well as the community boat launch and fishing pier with our provided keys.Beach Access: The Sea Isle Beach parking lot is a 30-second drive...
Read More
---
---
Location Info
Sea Isle Beach community of Galveston, Texas
---
Rates
Nightly rates range from $99.00 to $199.00
---
---
Reviews
---
- 10/25/2022 -
"We enjoyed our relaxing and quiet vaca!! We love the house and the location. We will be back! "
- 09/17/2022 -
"Great communication and the location is wonderful. We enjoyed our stay and we're sad to be leaving the beach behind."
- 09/14/2022 -
"Very cute and adorable home to stay at for an engagement event. Easy access to the beach and having access to the local pier was a plus! Very roomy and a lot of open space for family and friends to mingle without feeling cramped"
- 08/21/2022 -
"Our stay here was great! We loved the location and the beach view! It was a great experience. Plenty of room for our family."
Read More
(Based on 4 reviews)