Sleeps 6
3 Bedrooms
2 Bathrooms
1400 sqft.
Pets Allowed
Accessible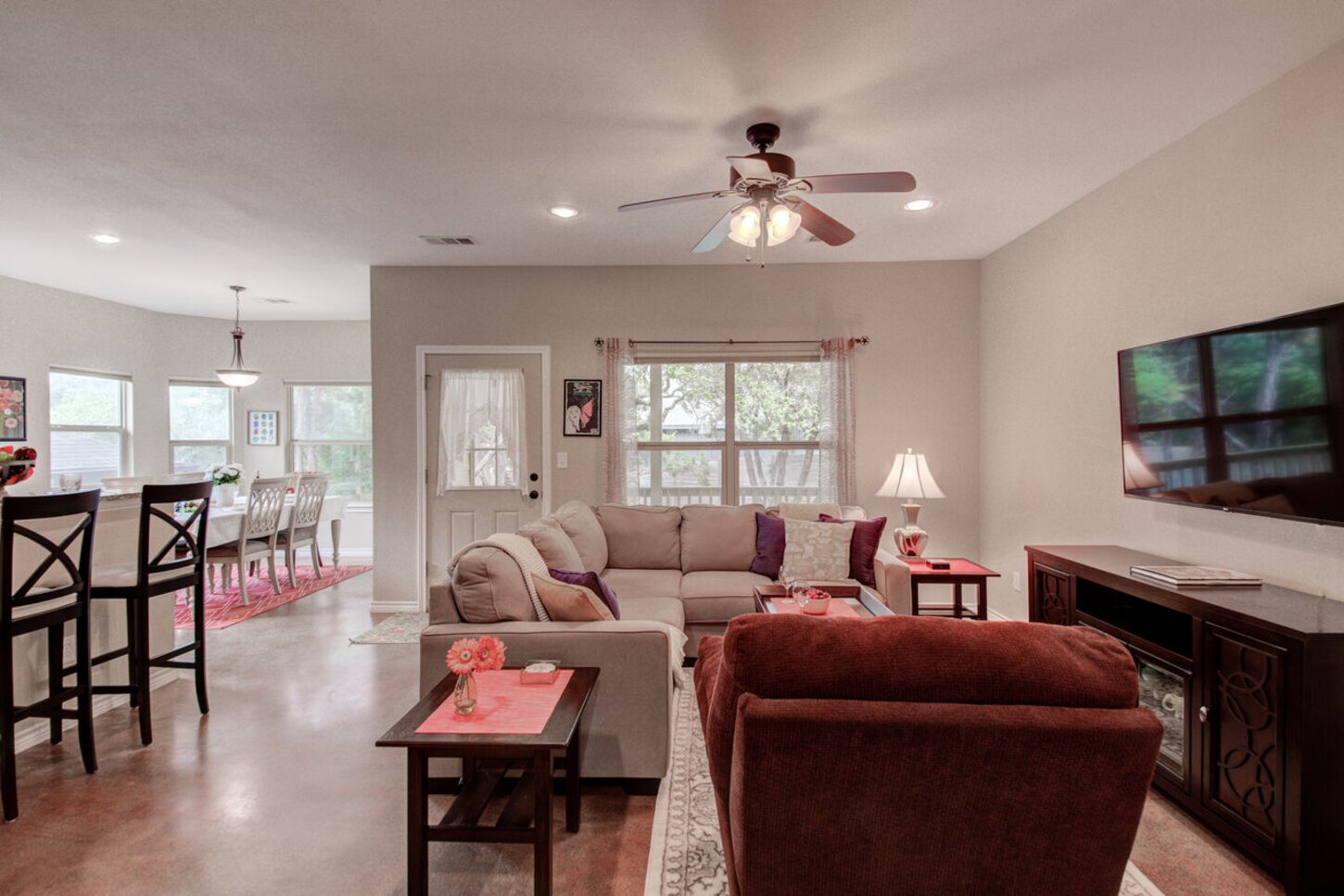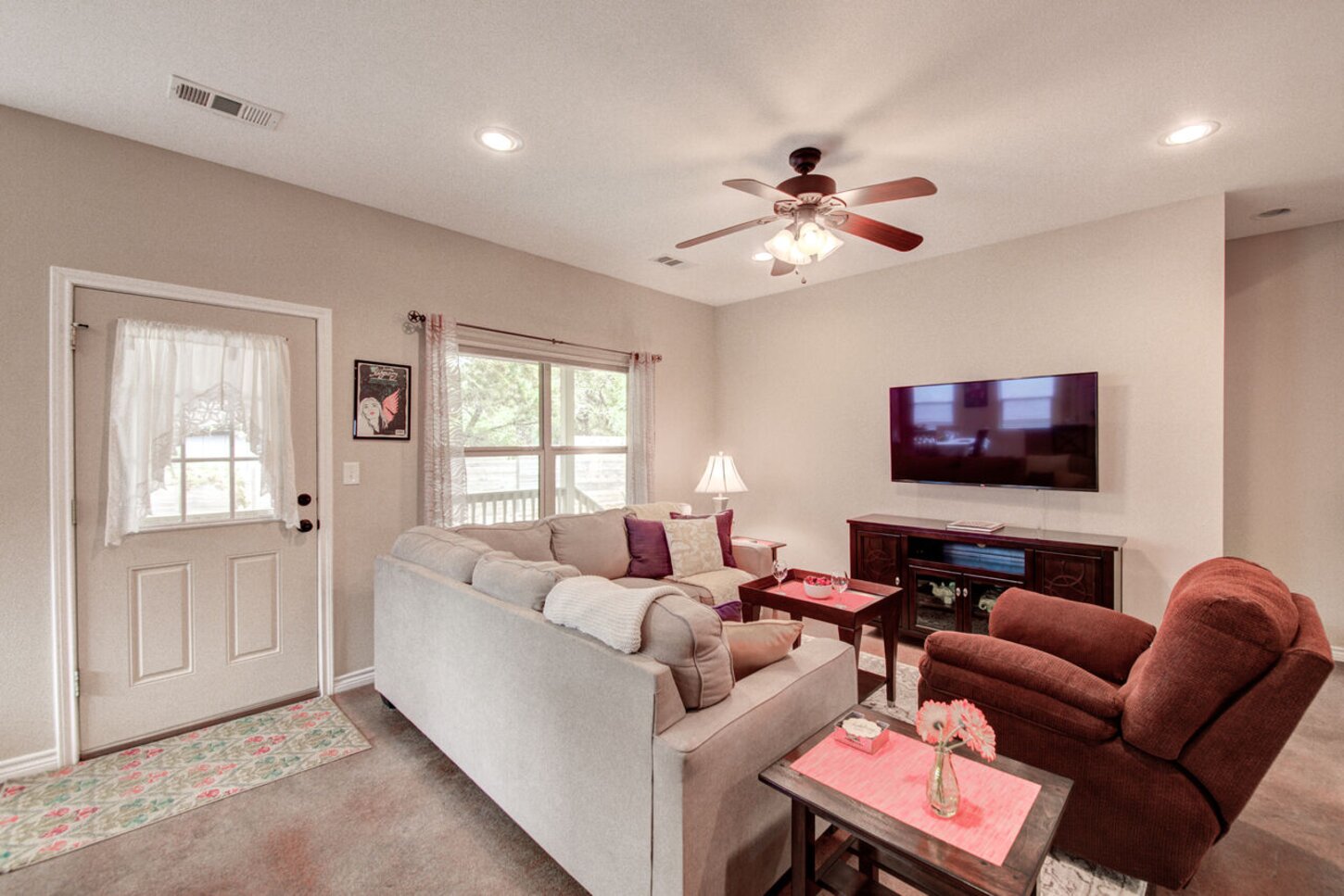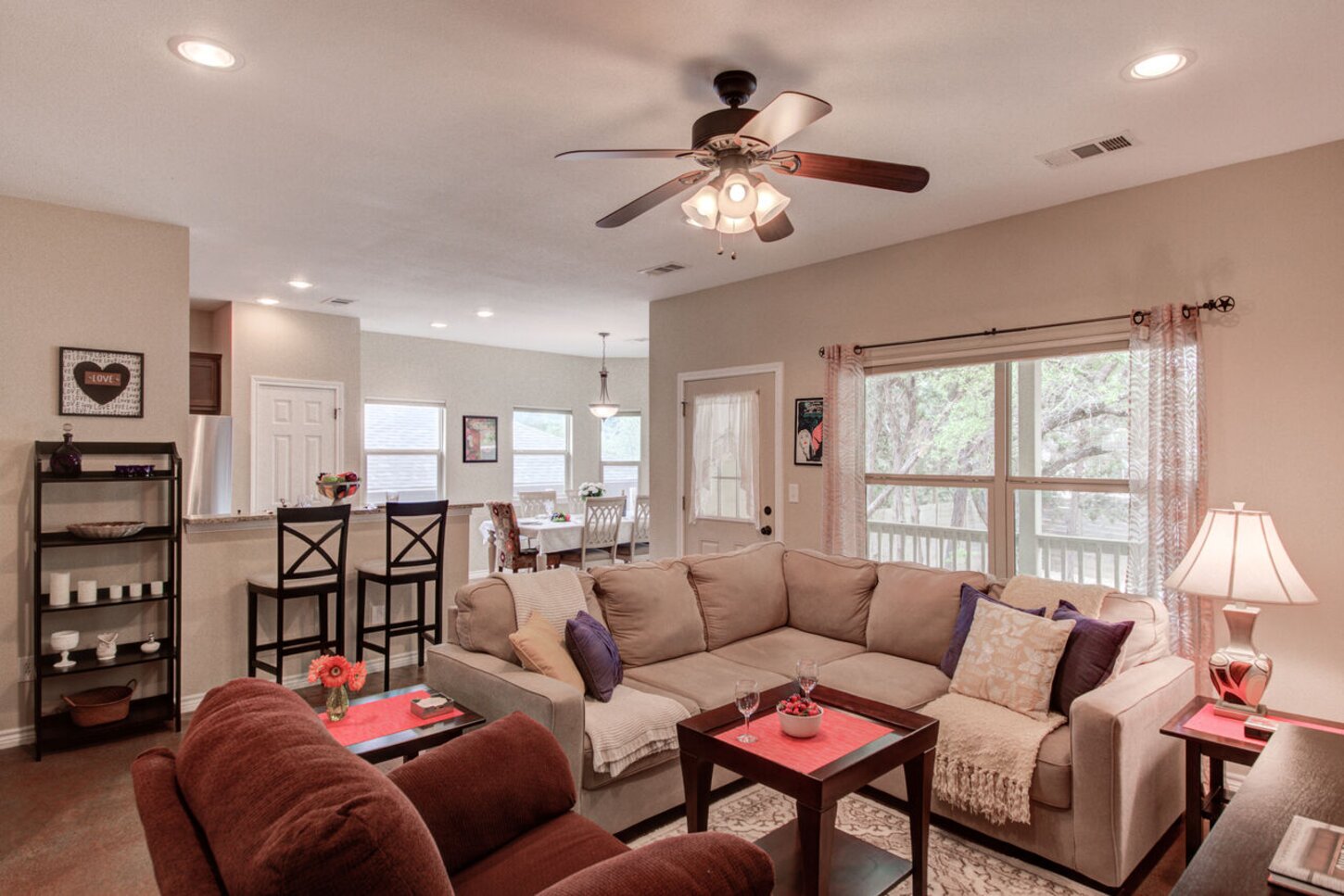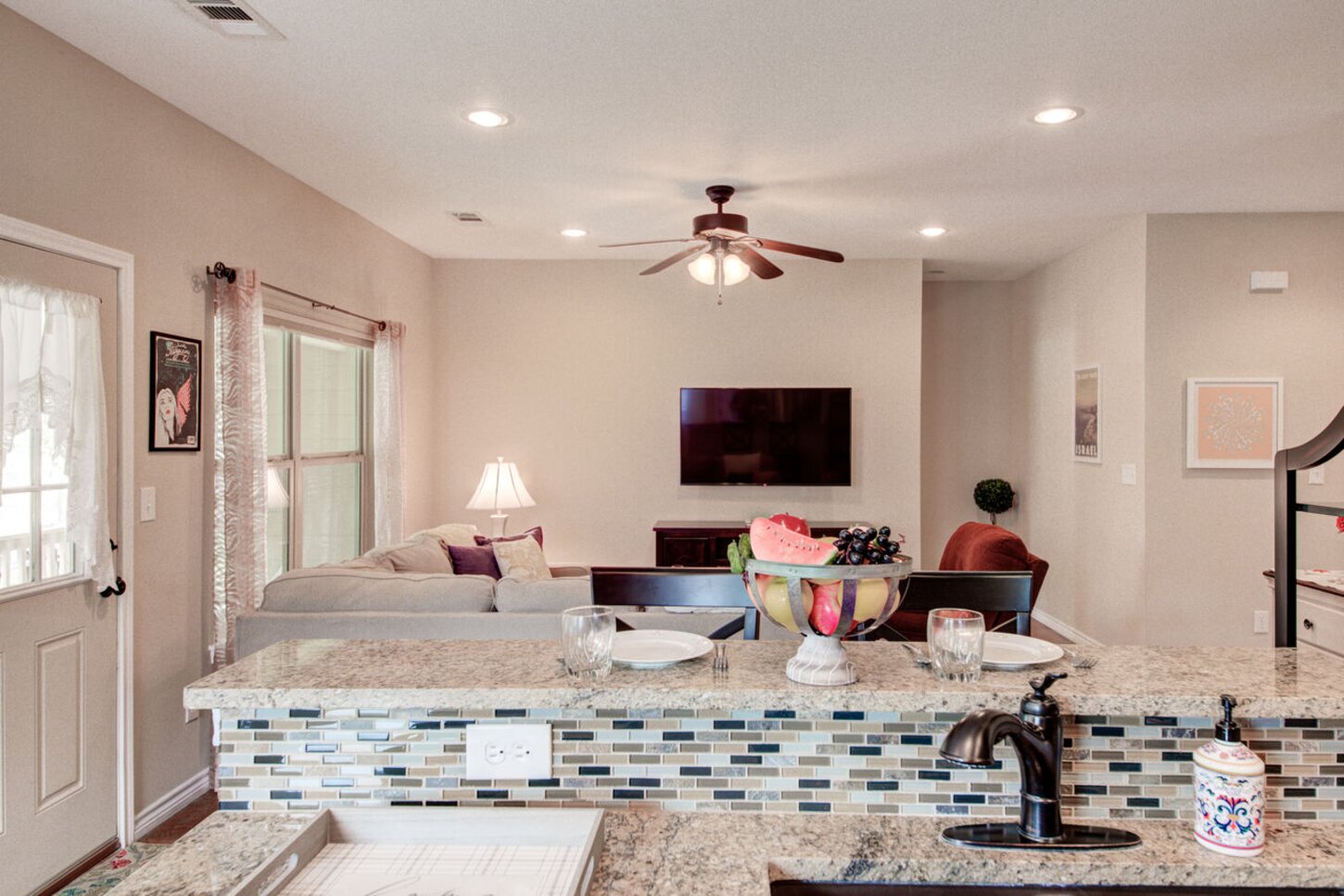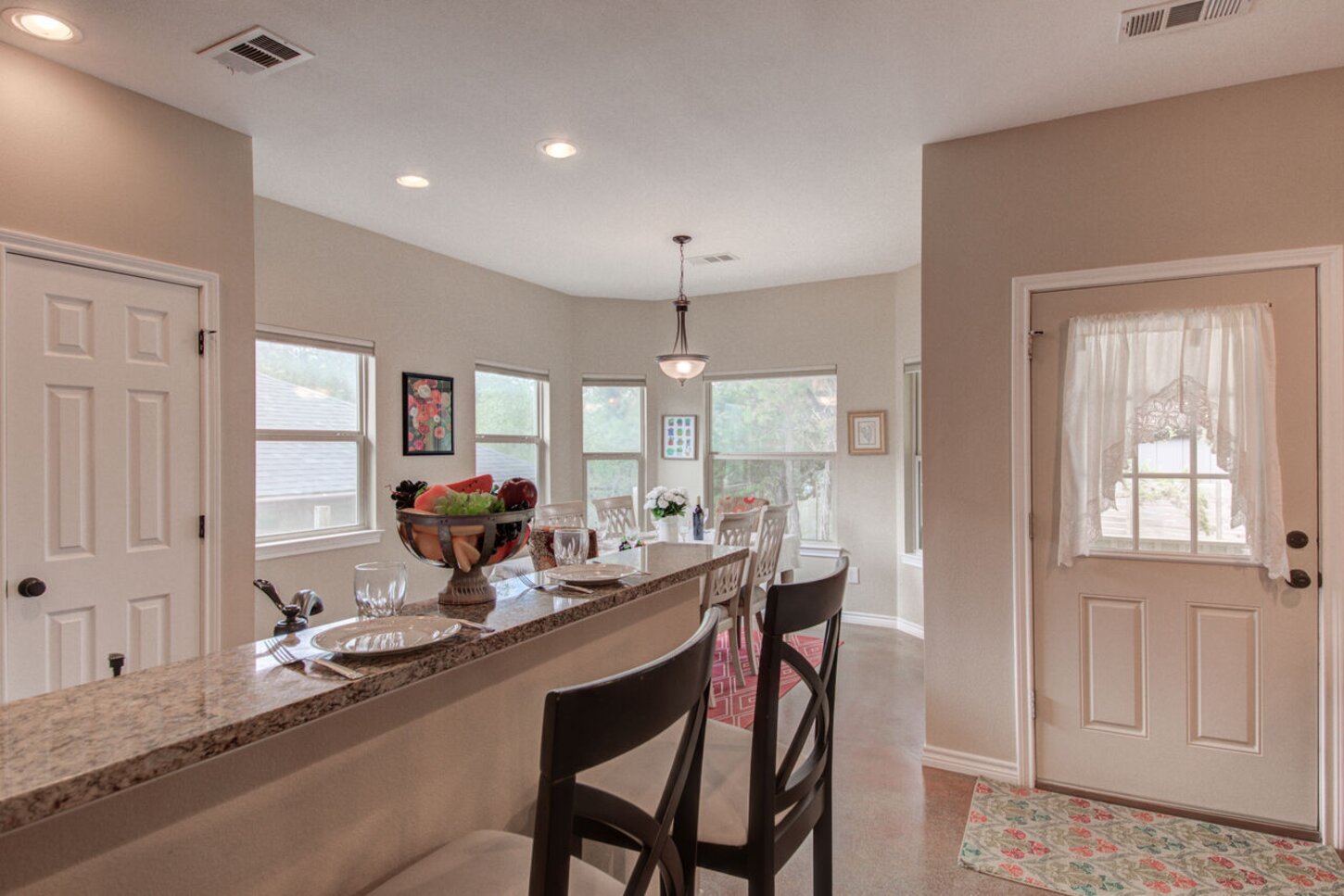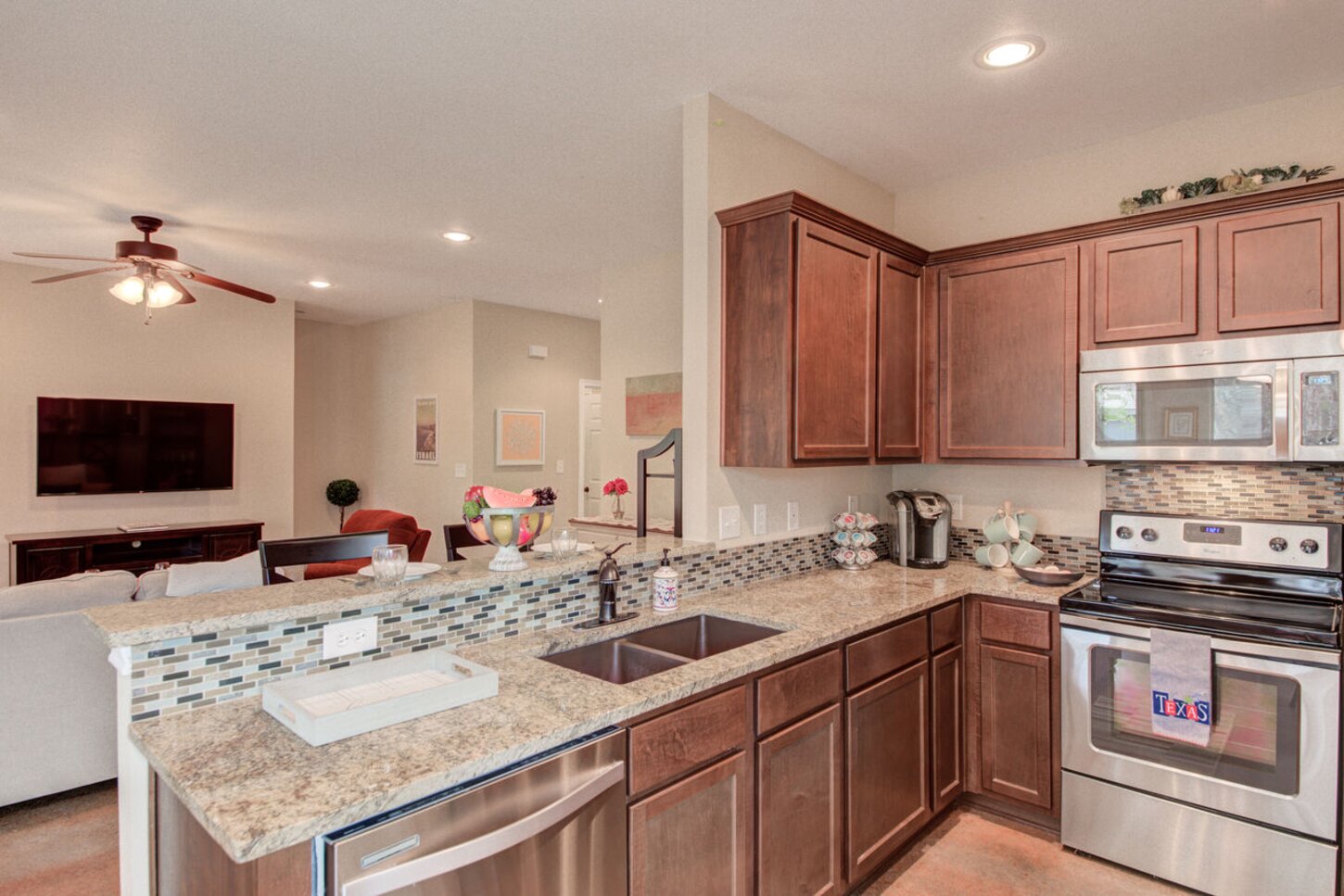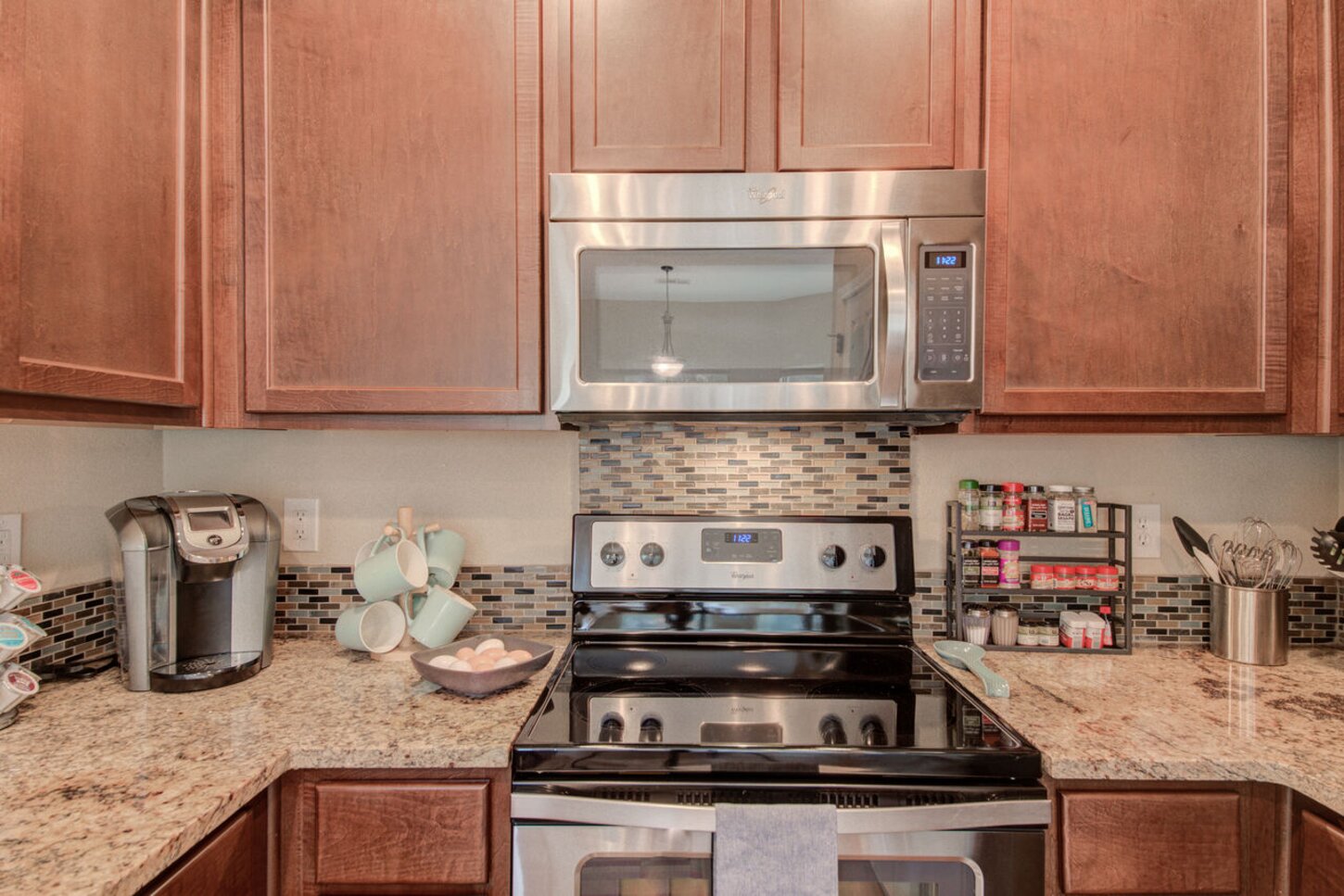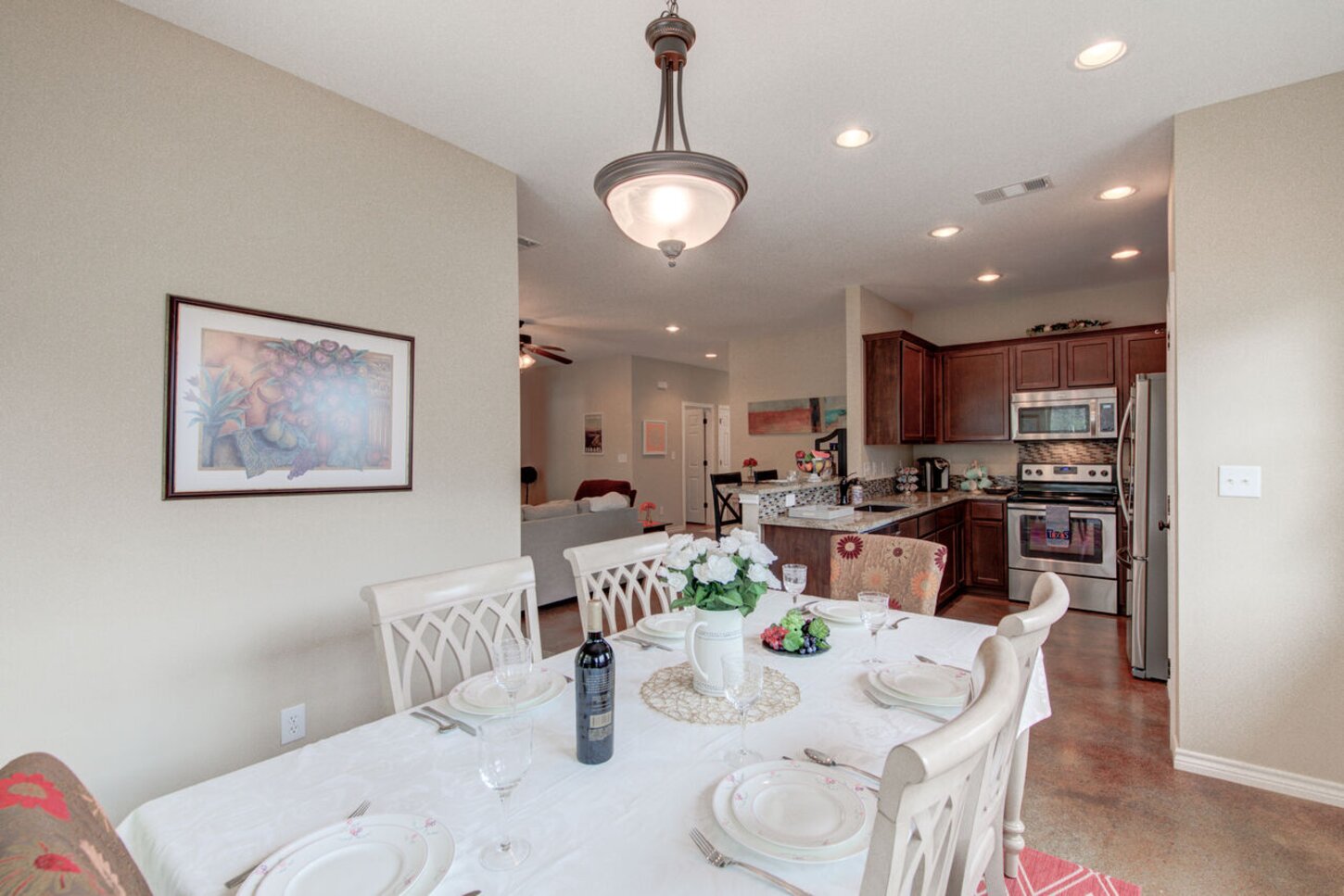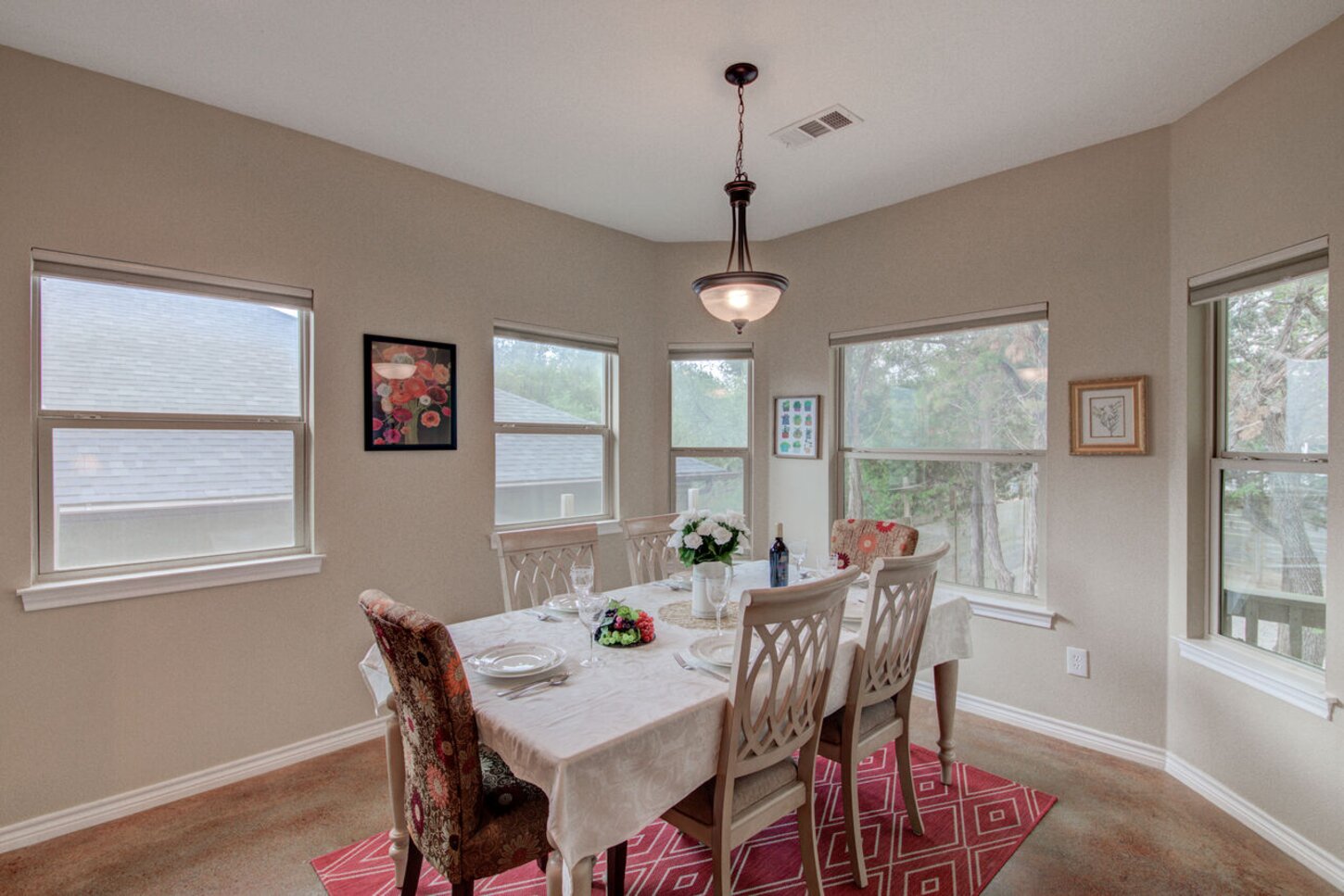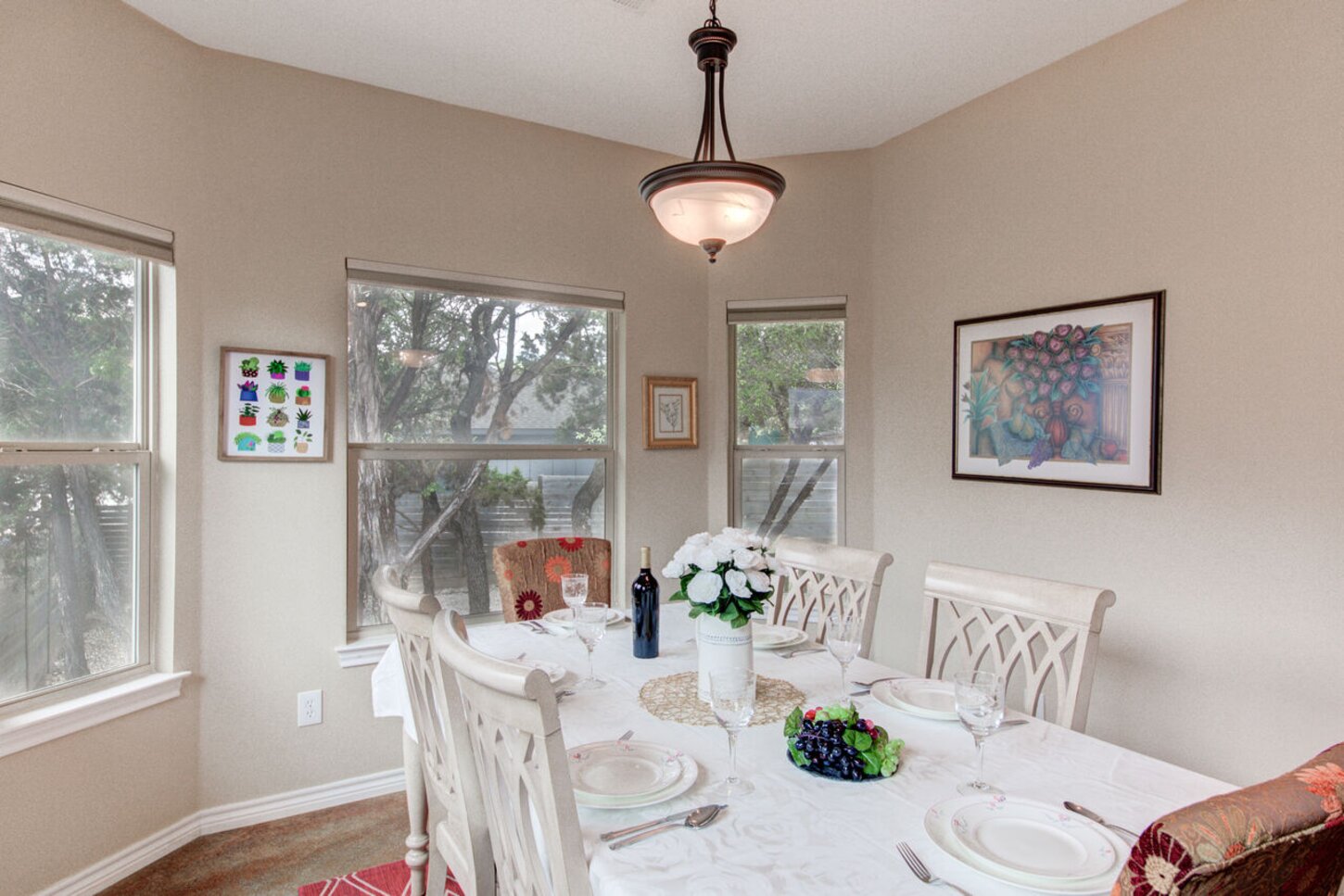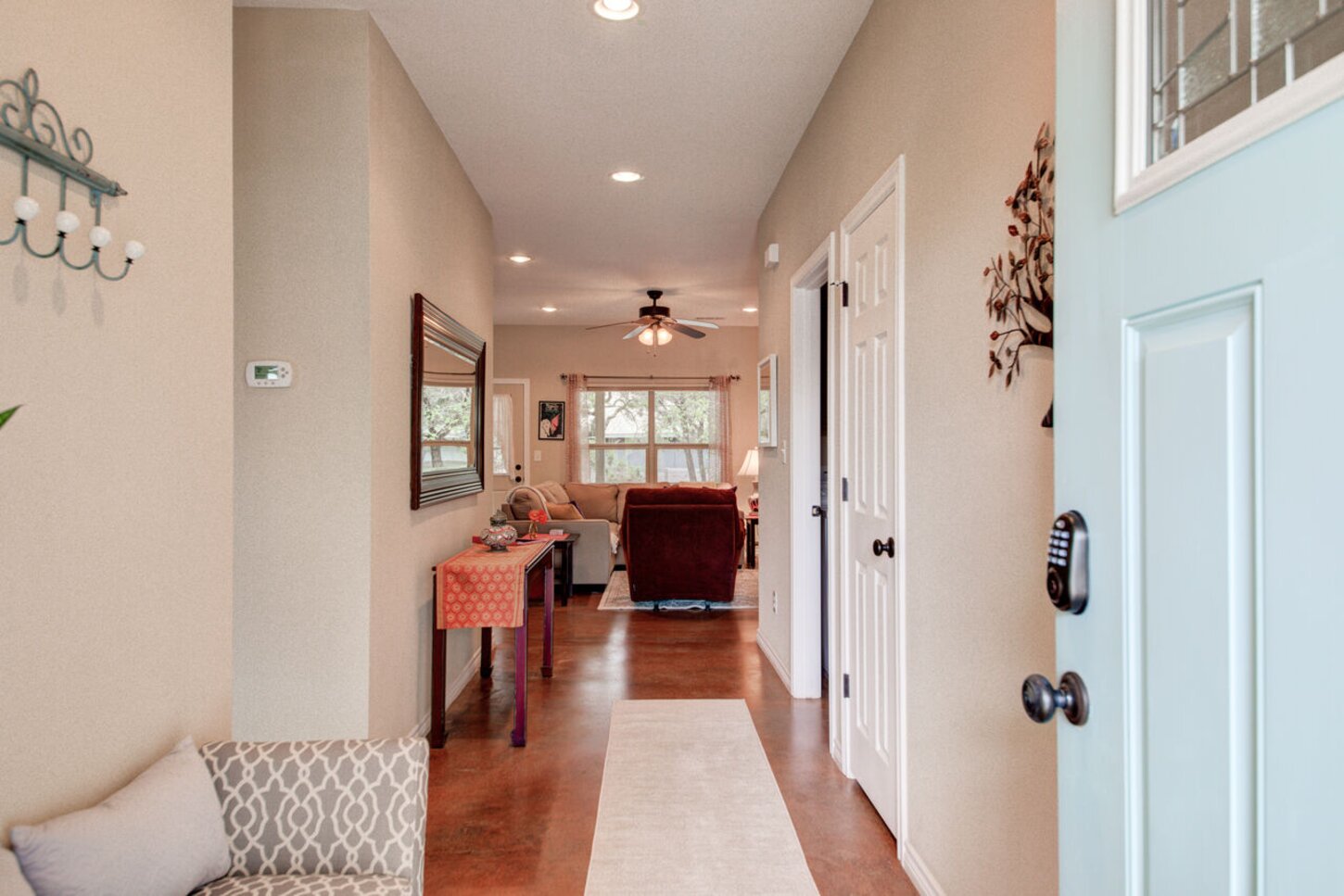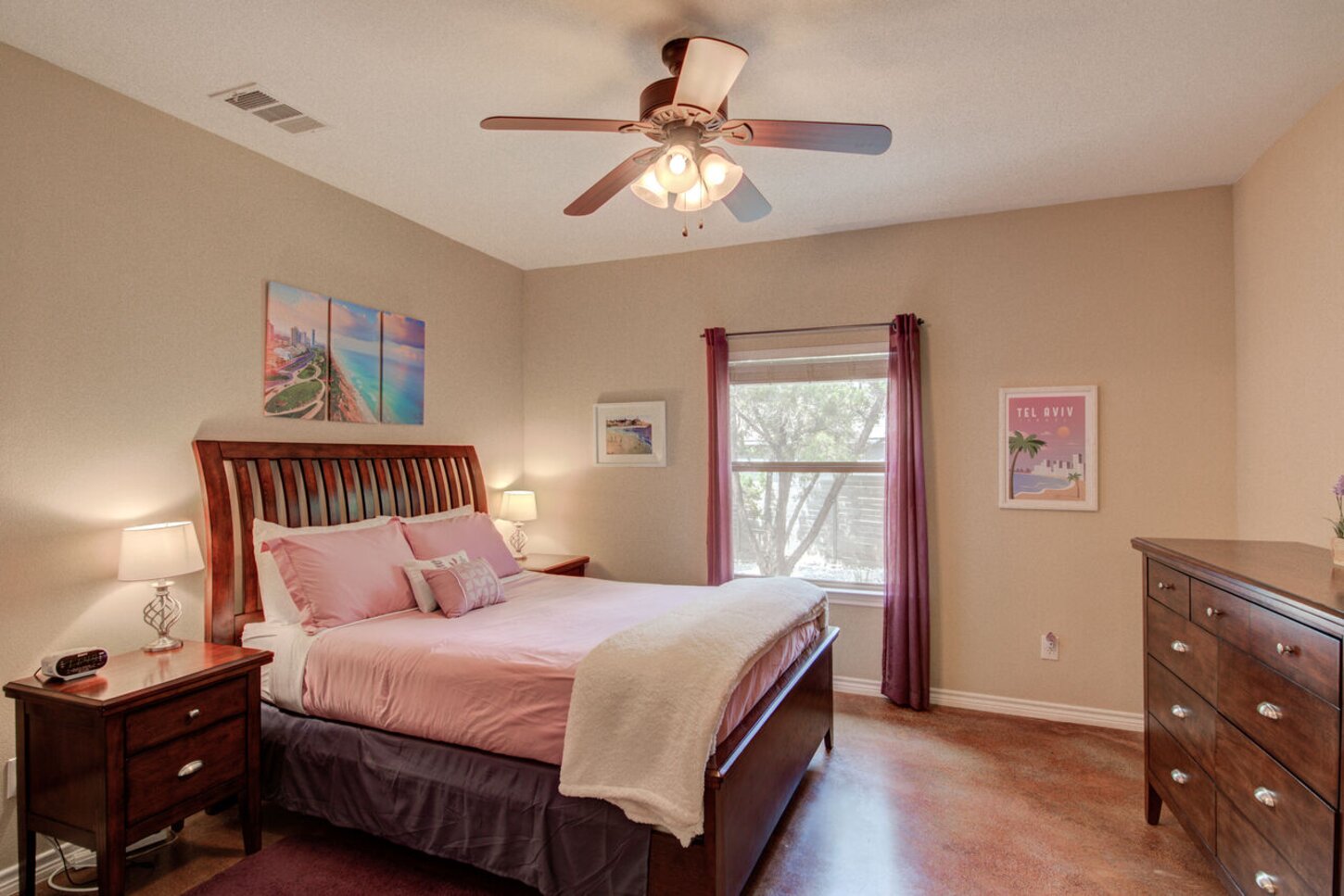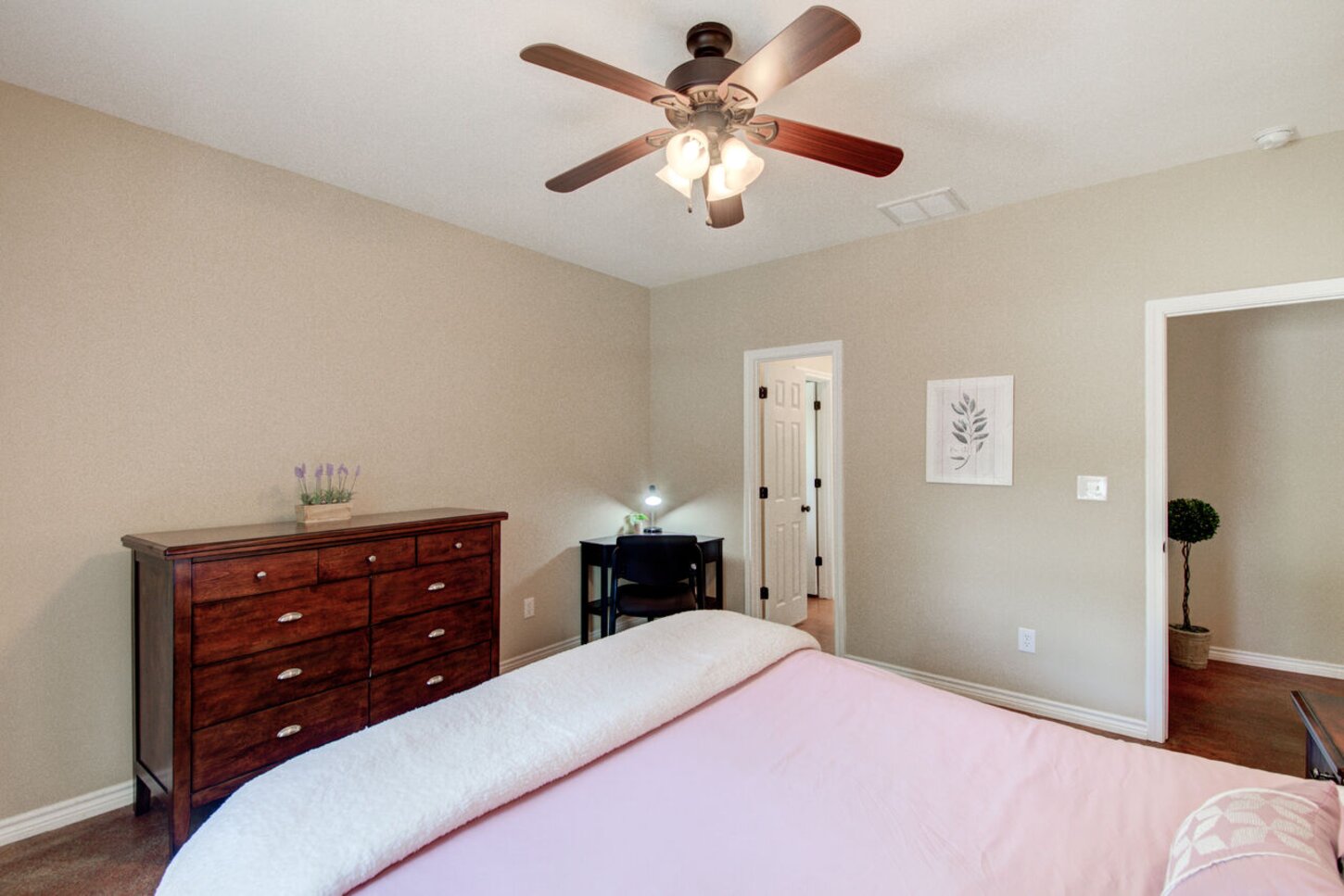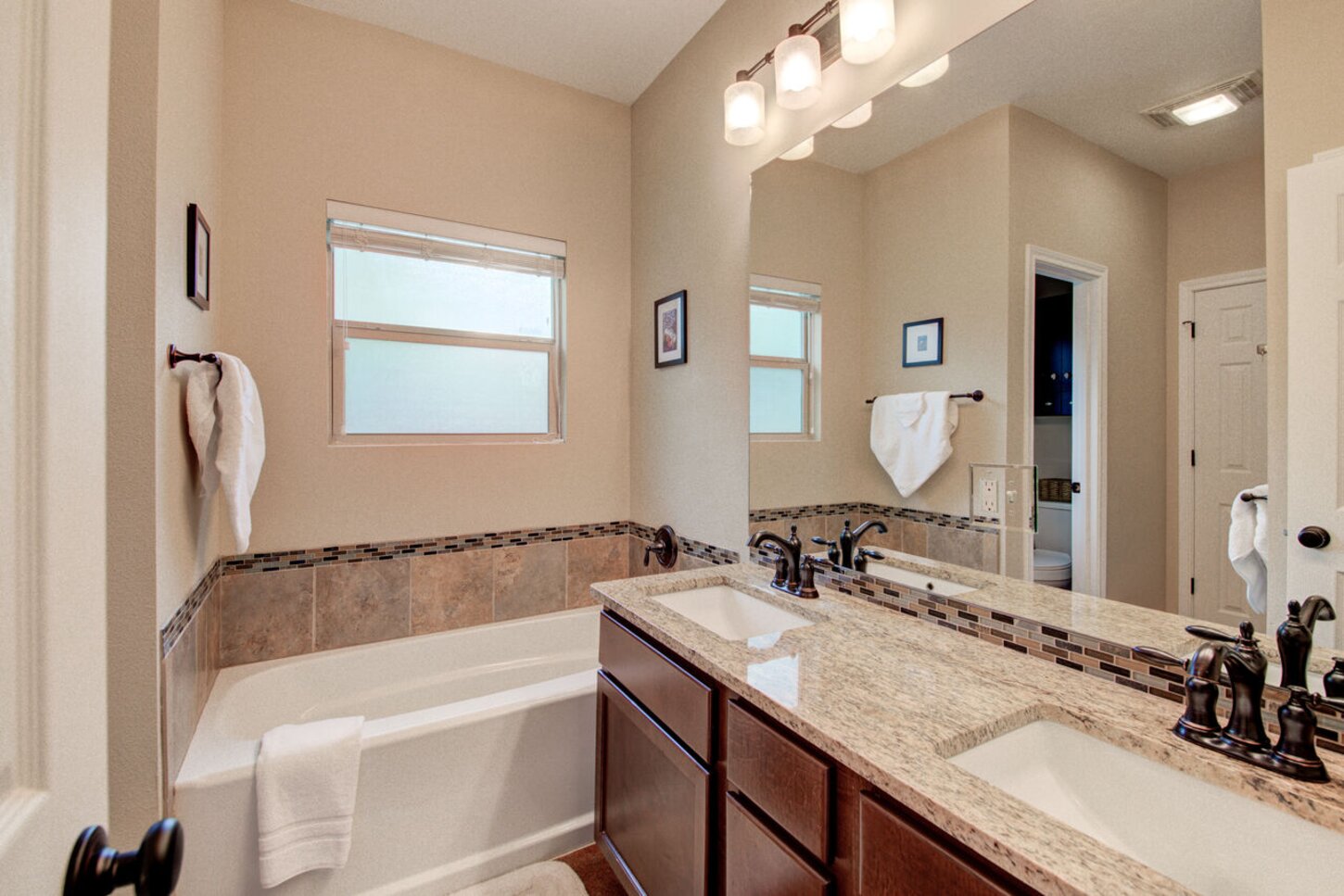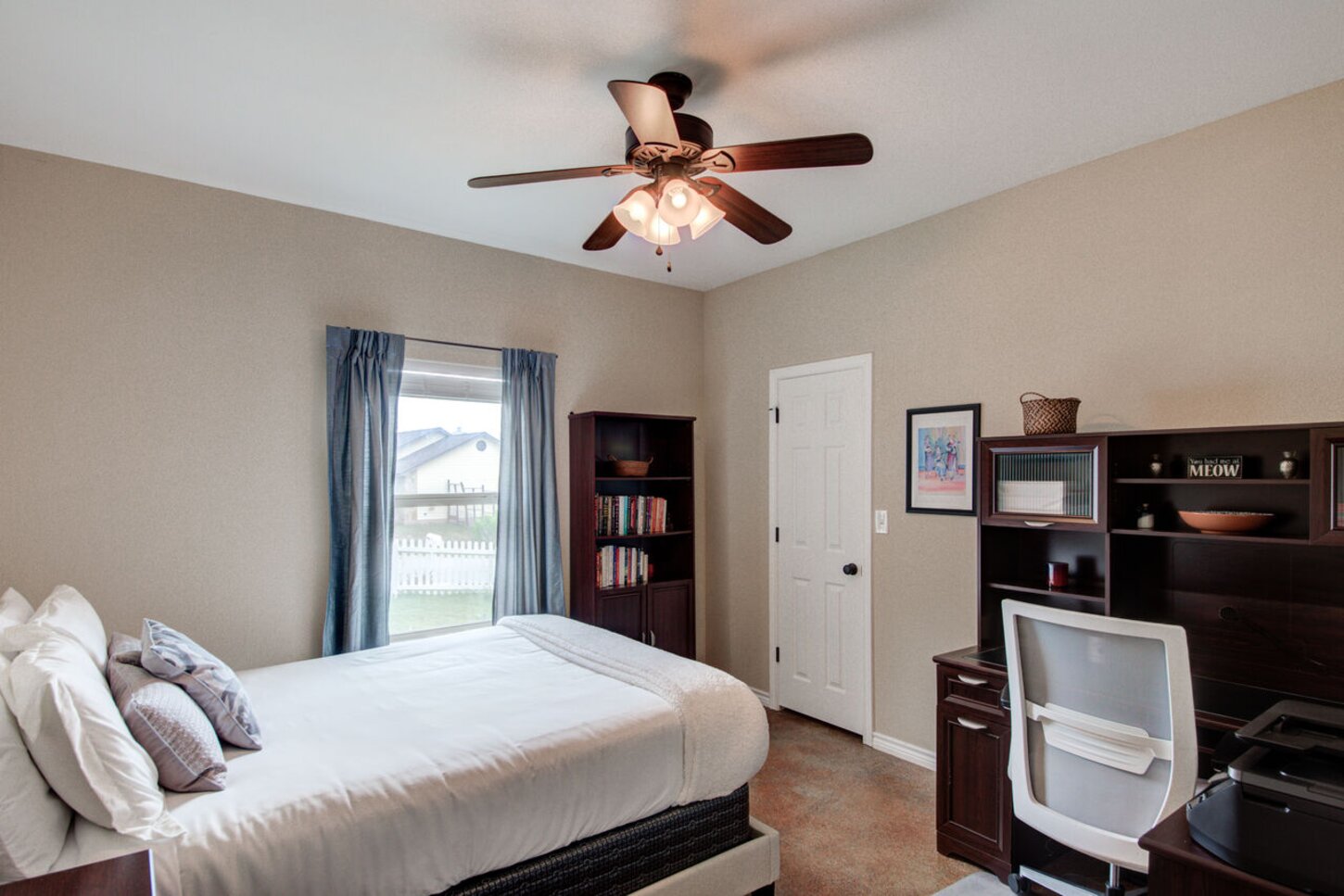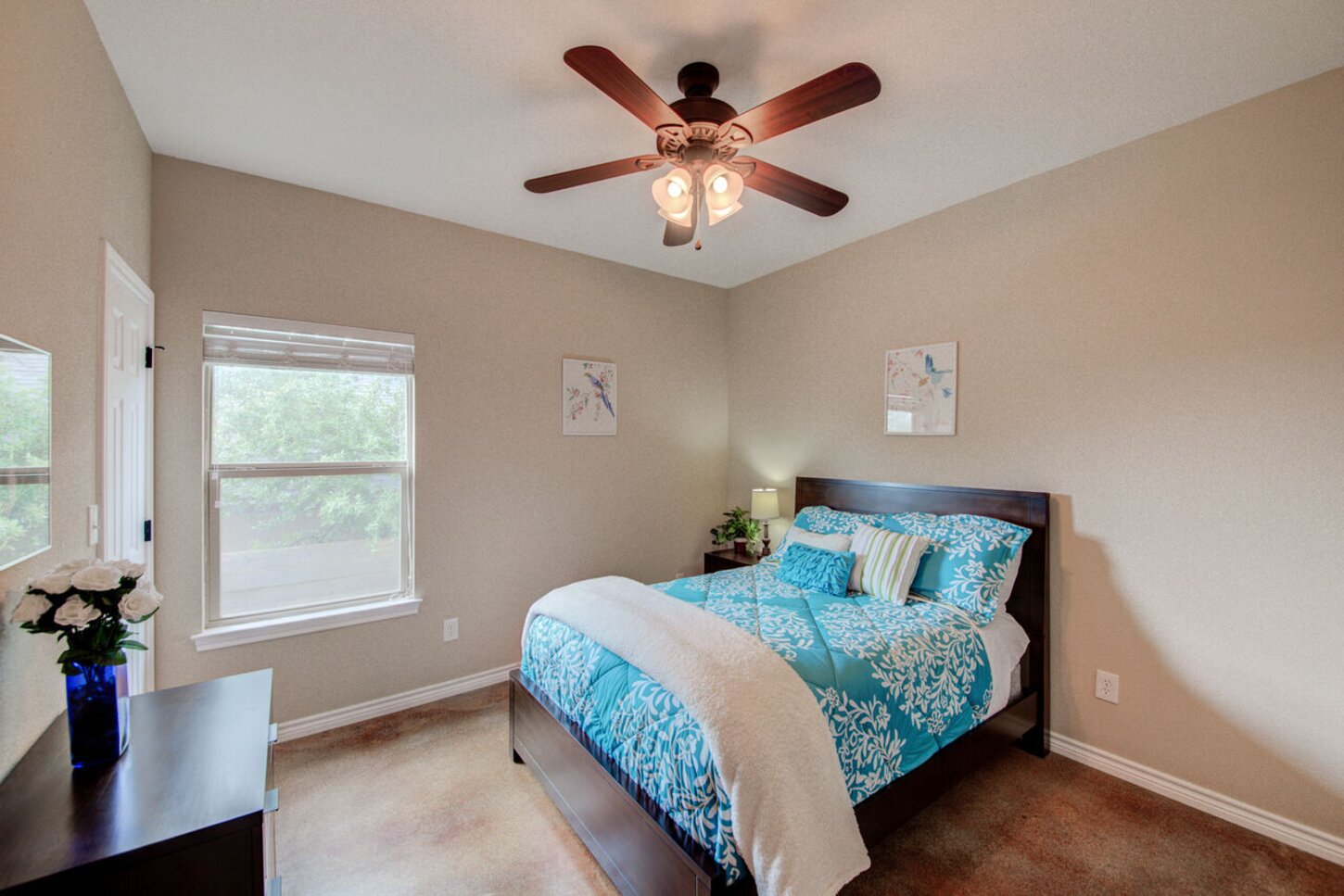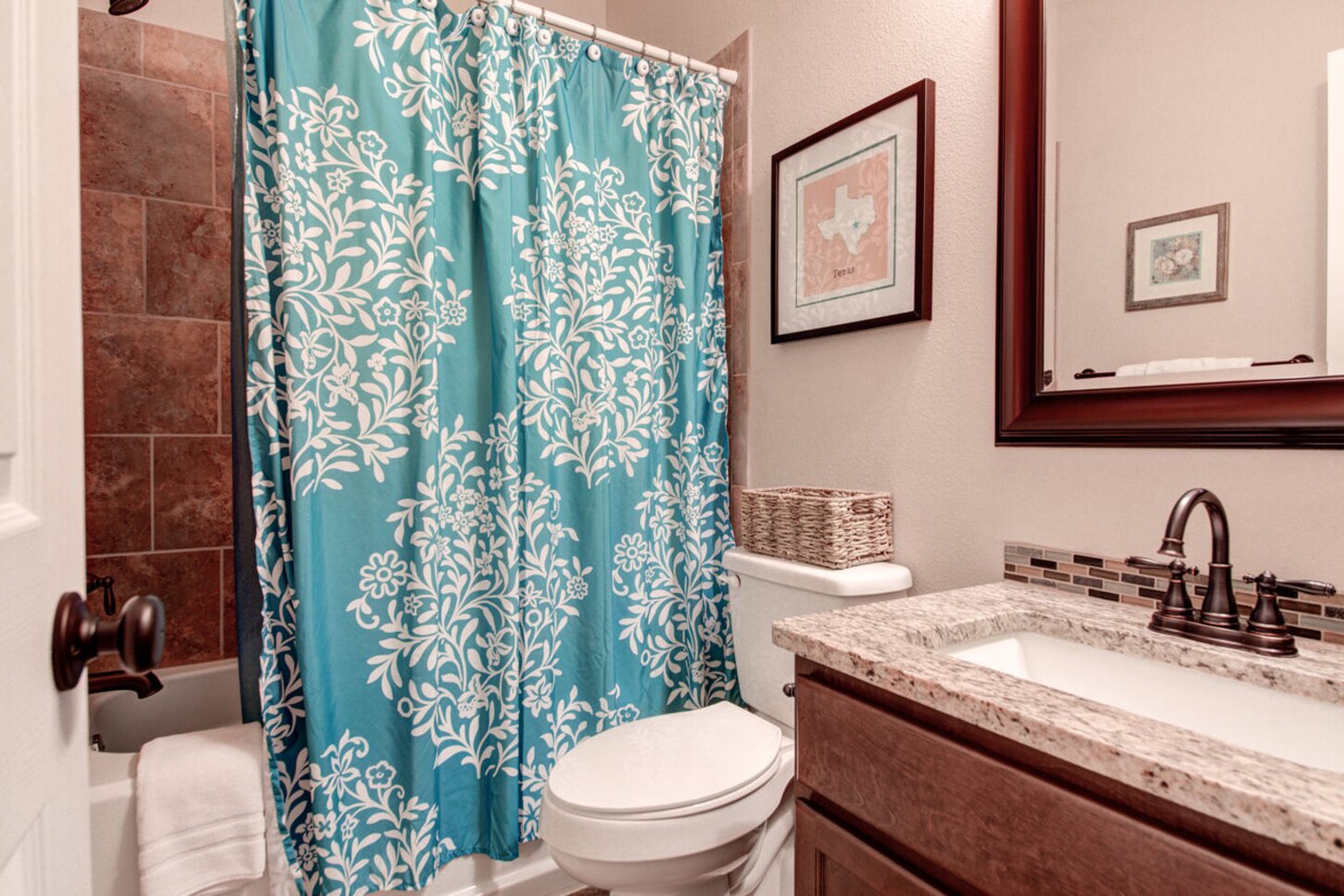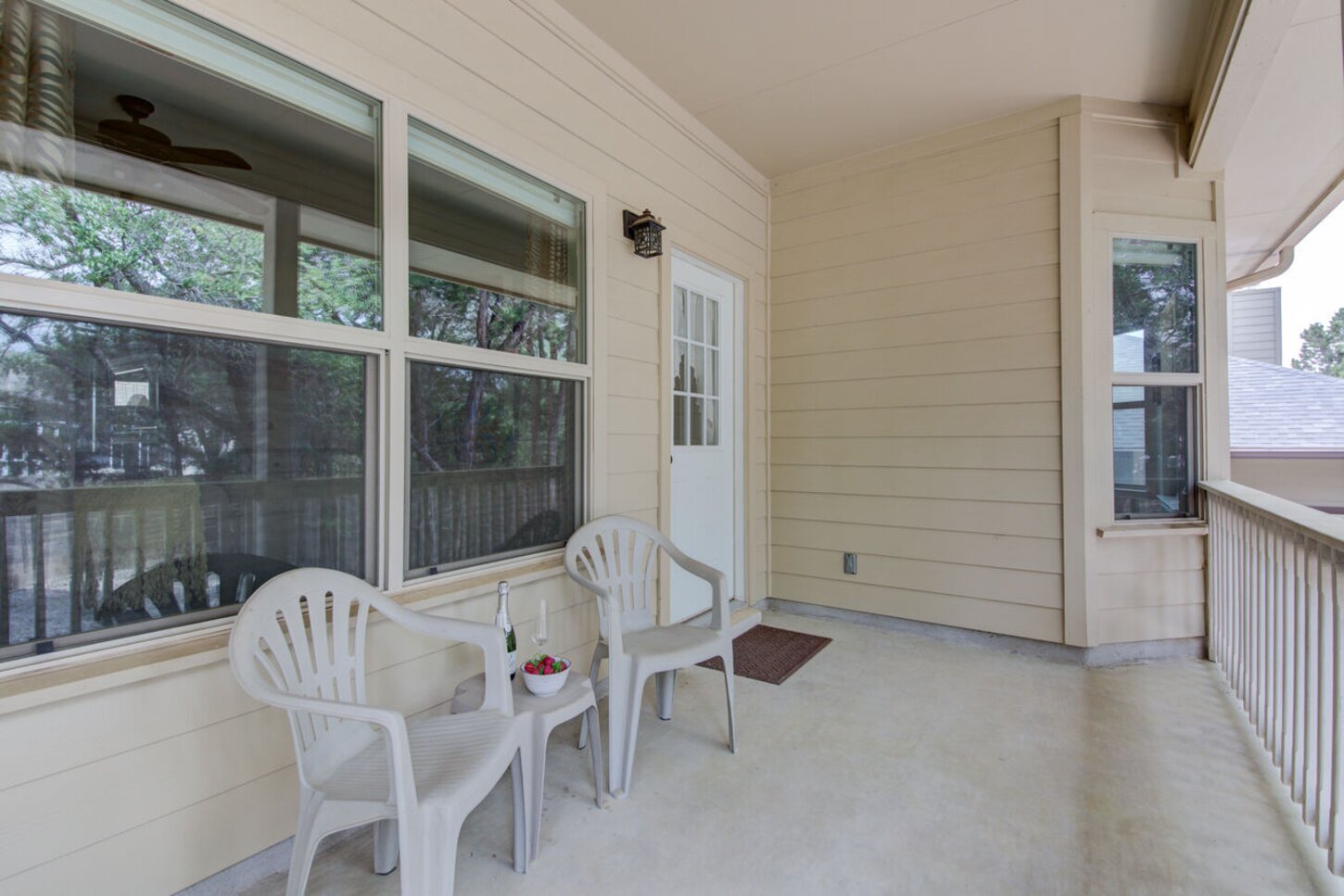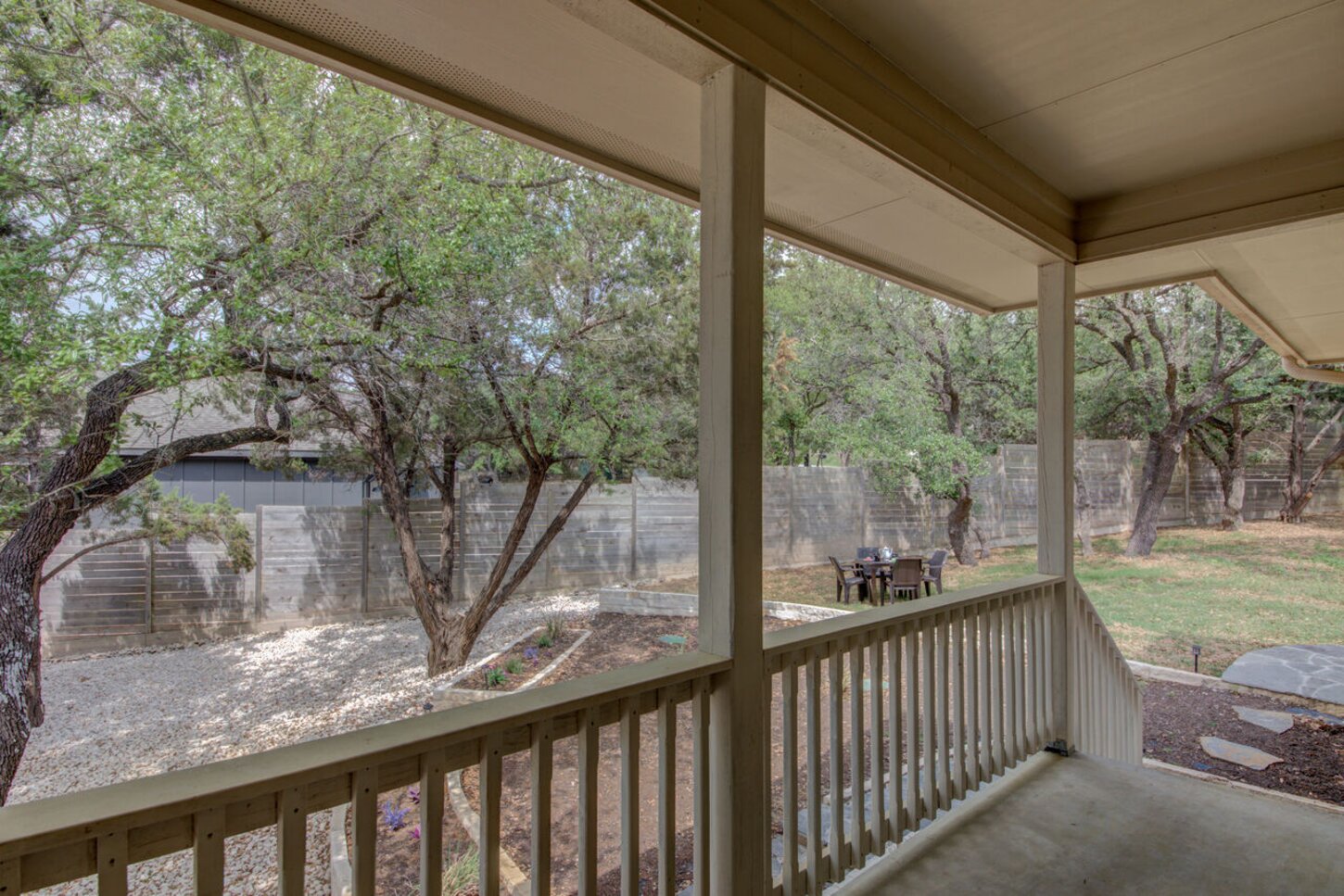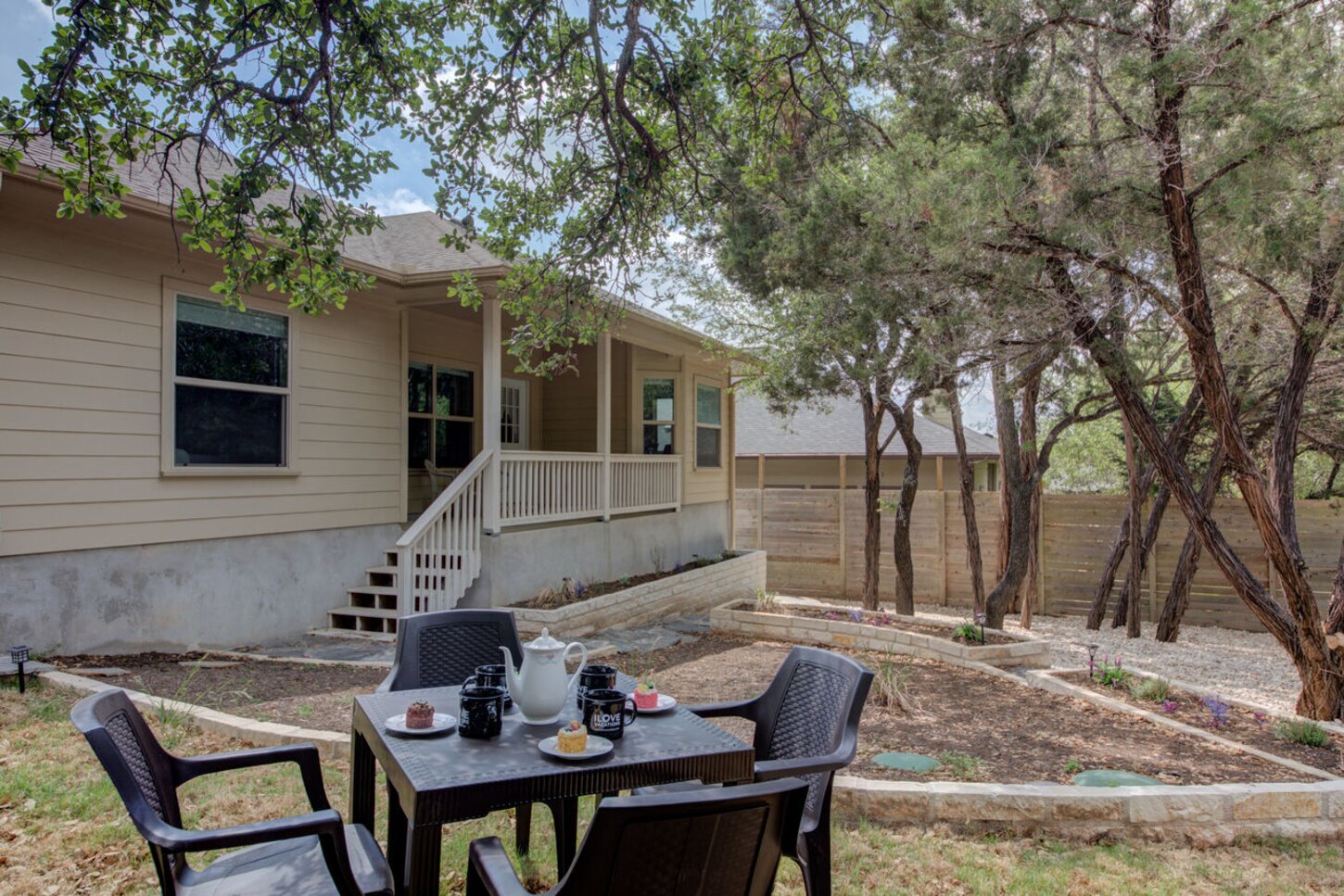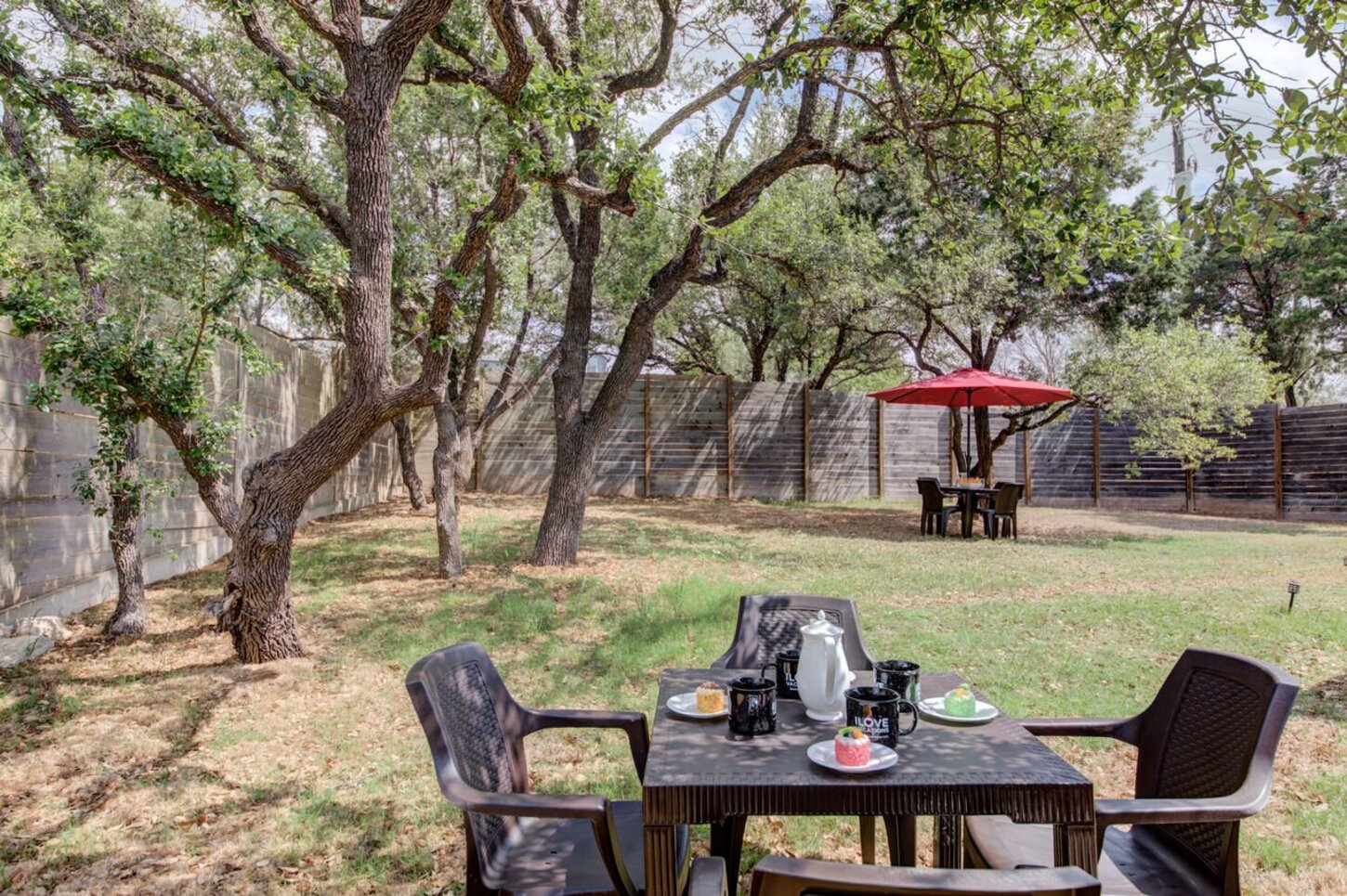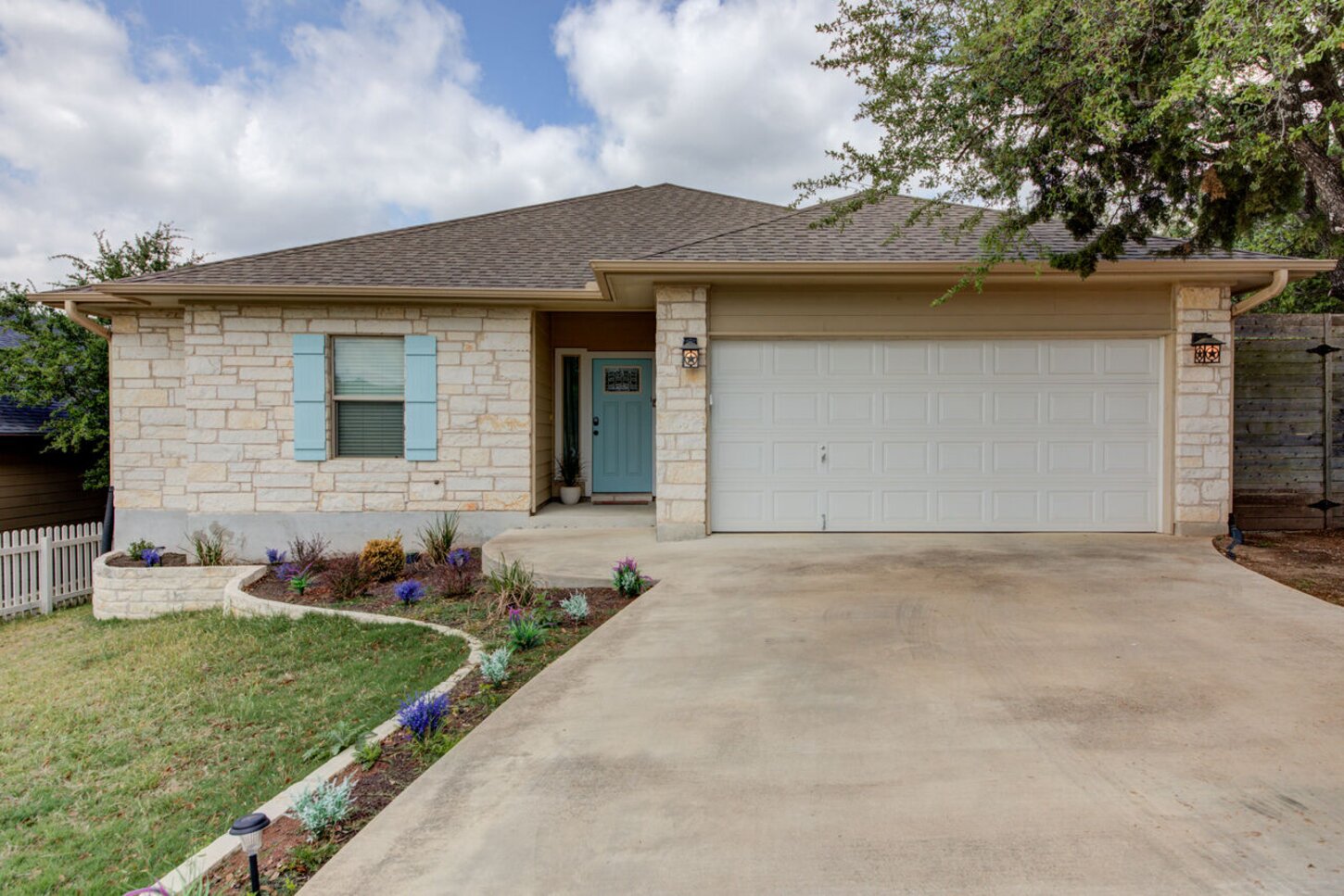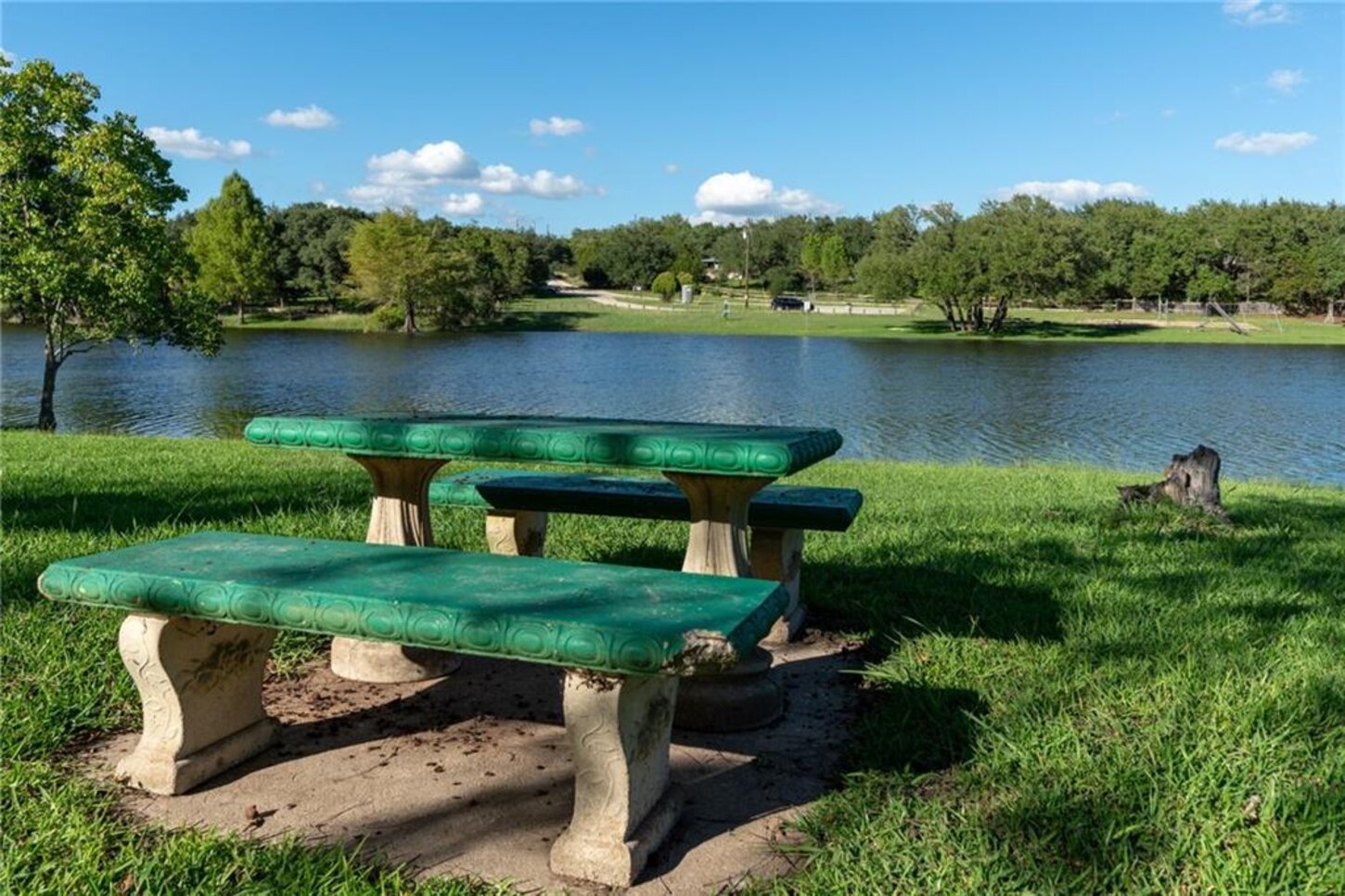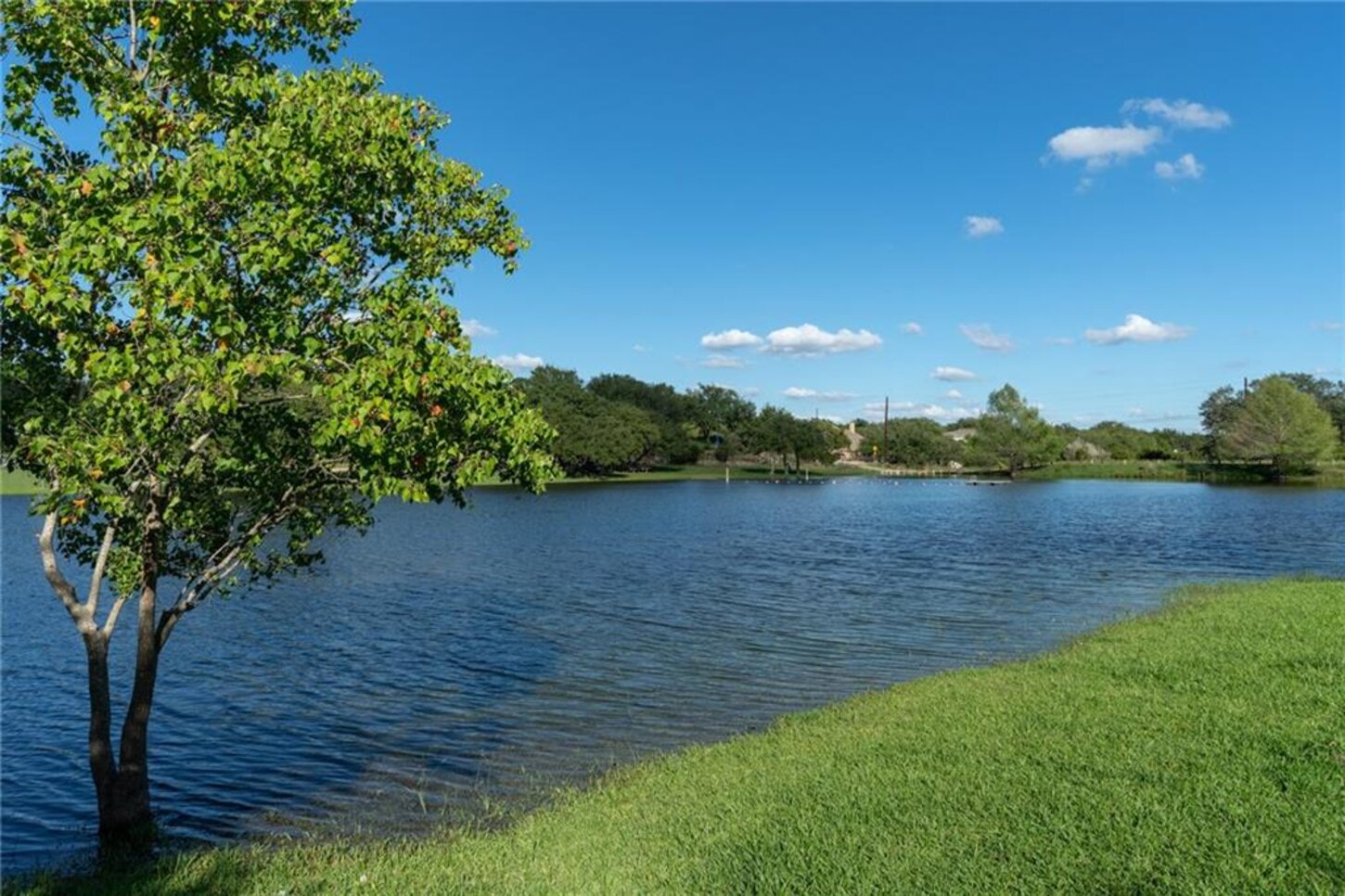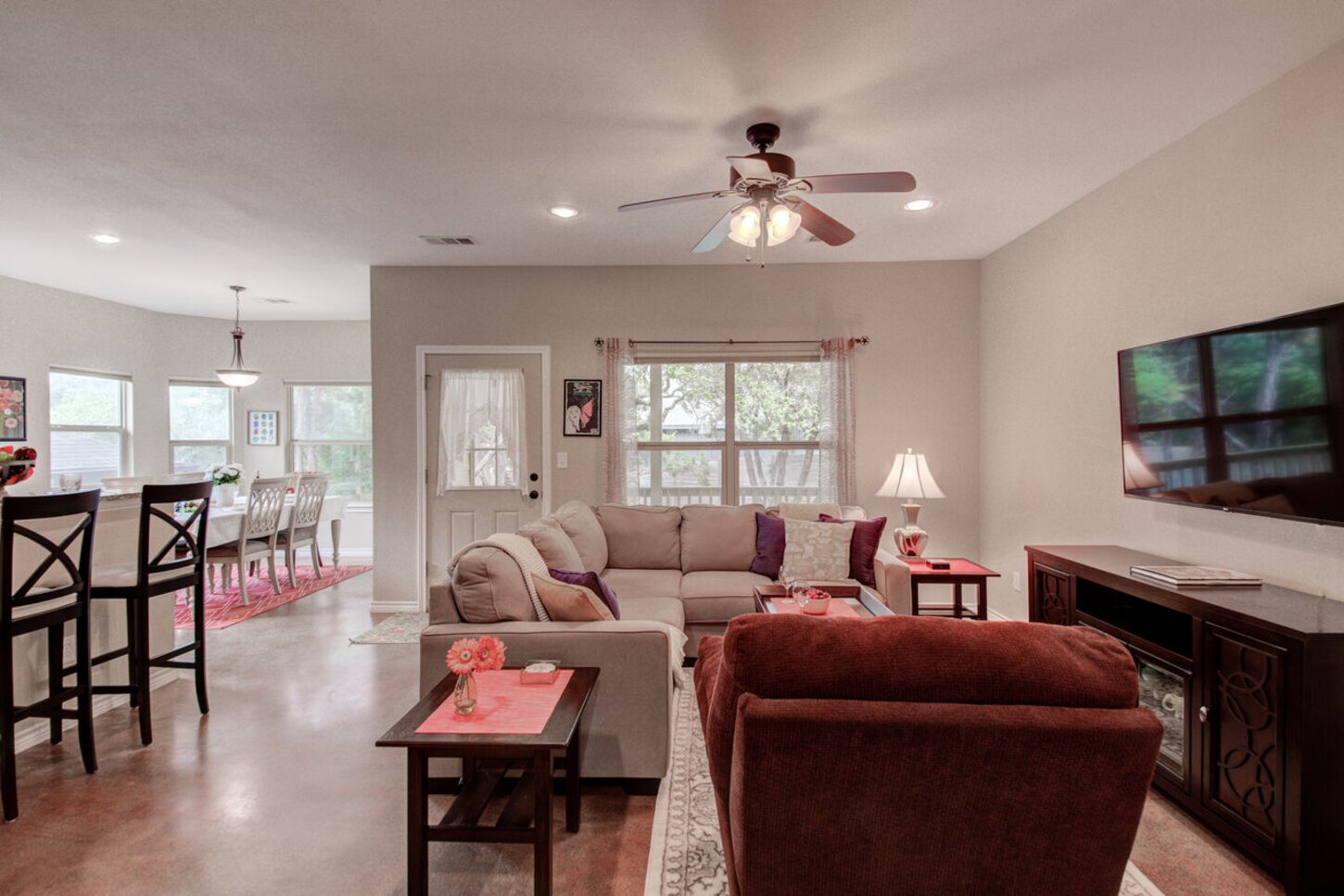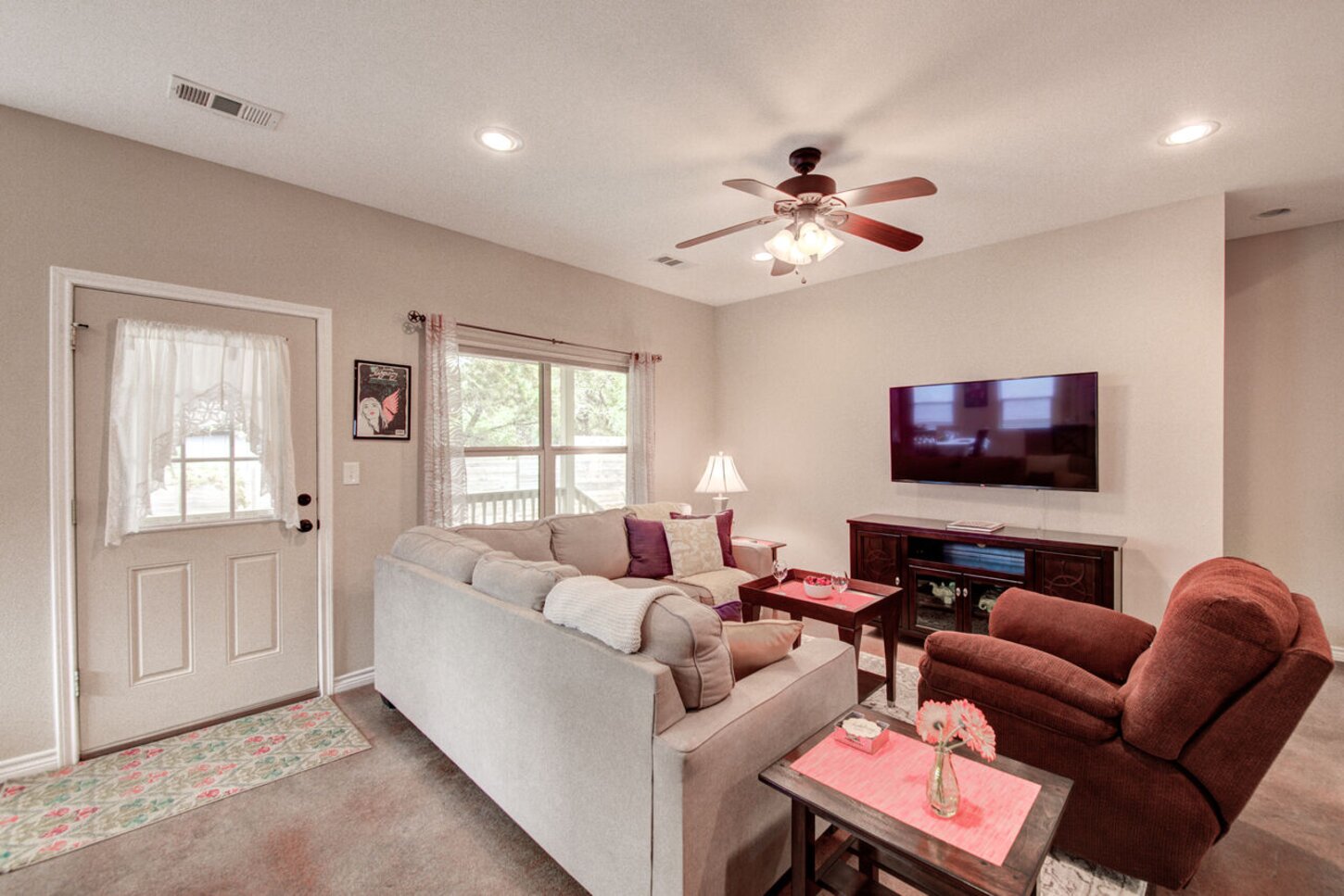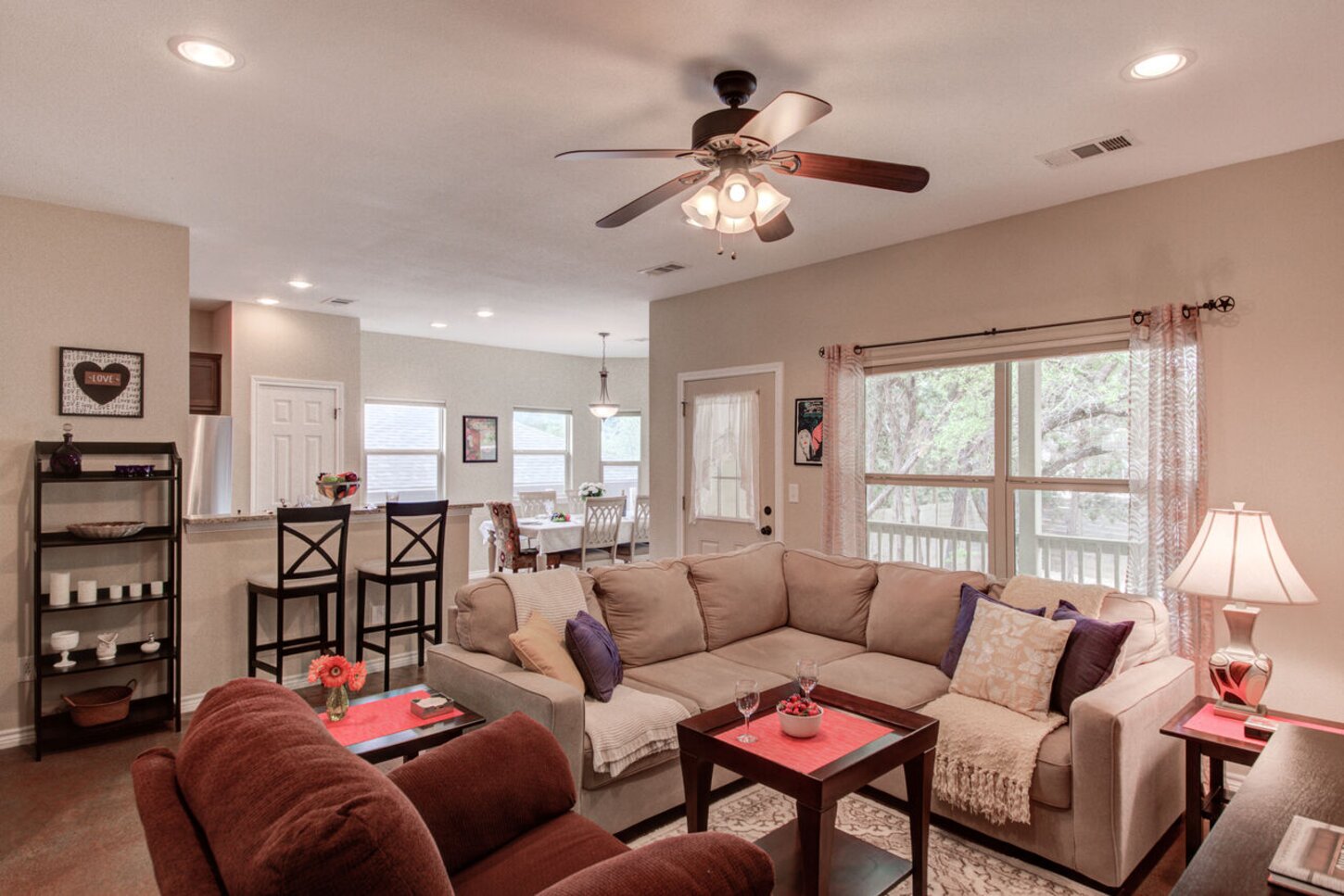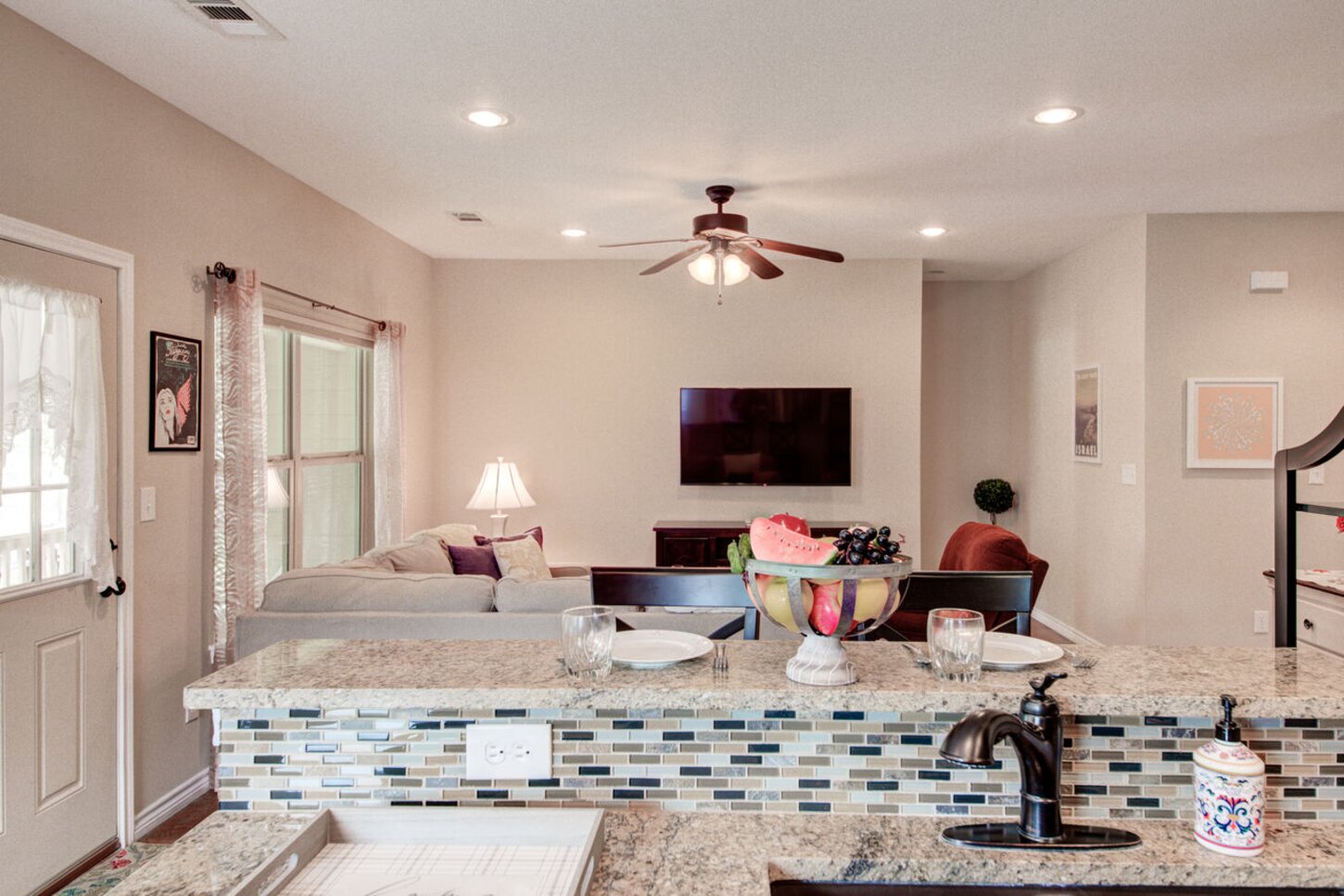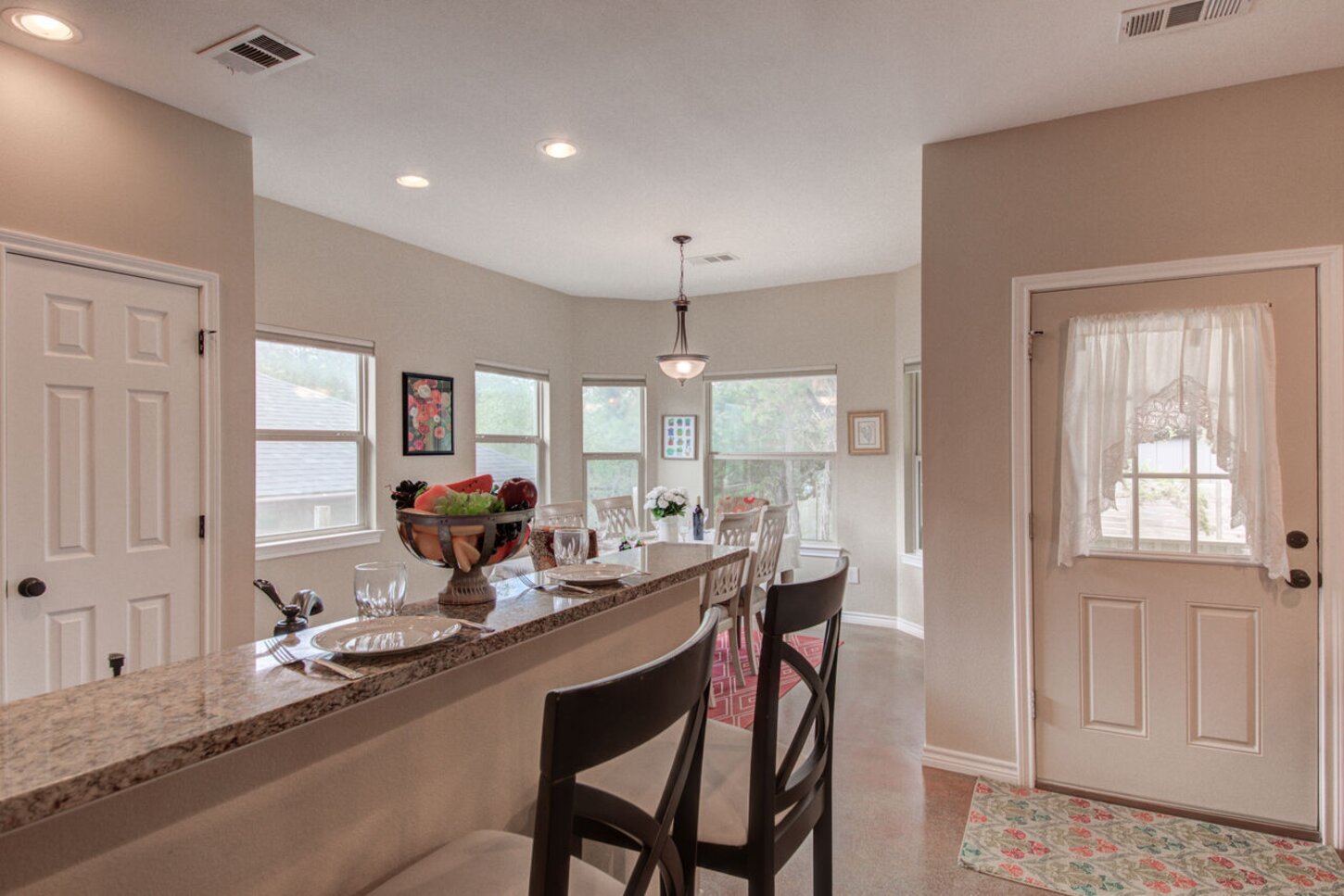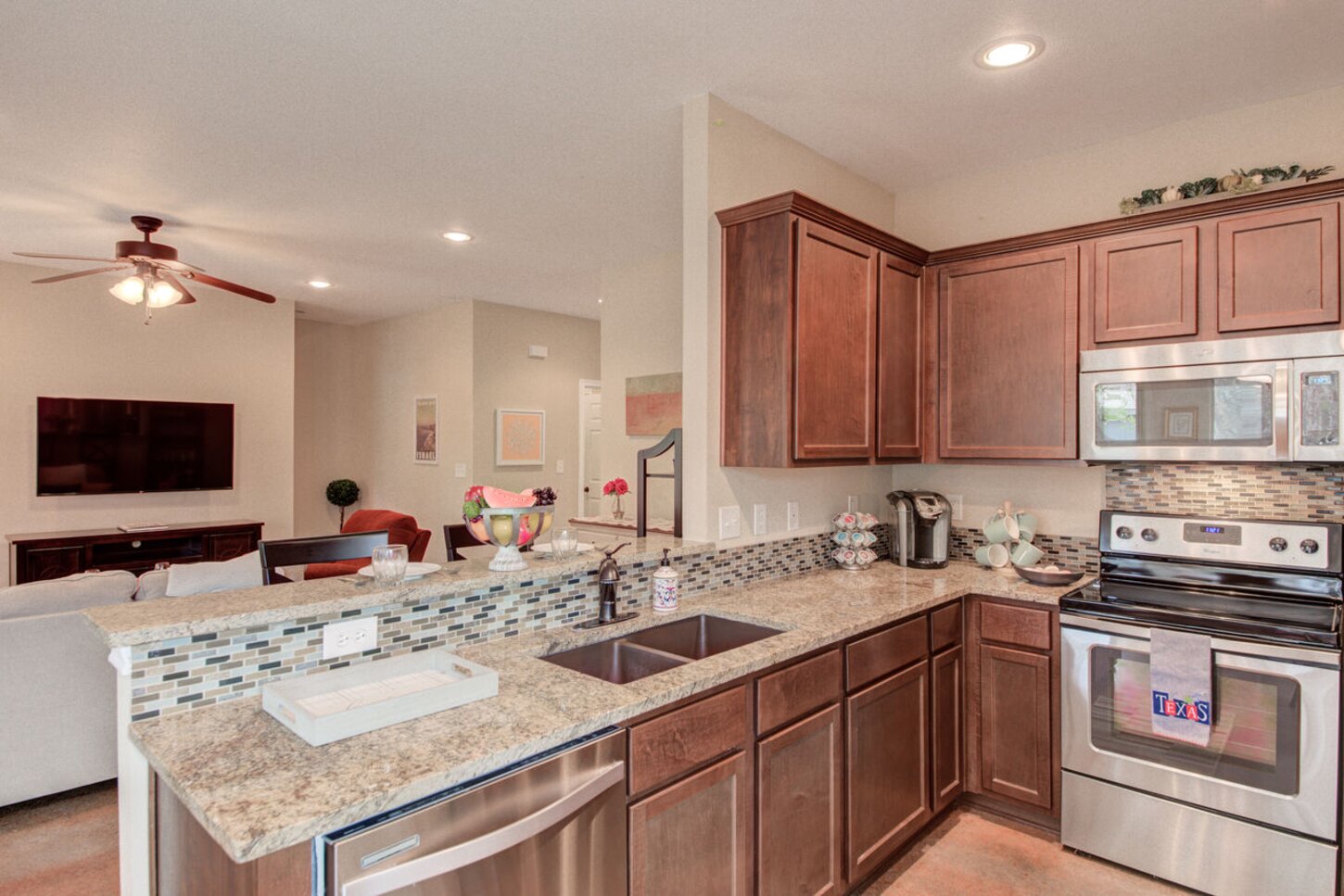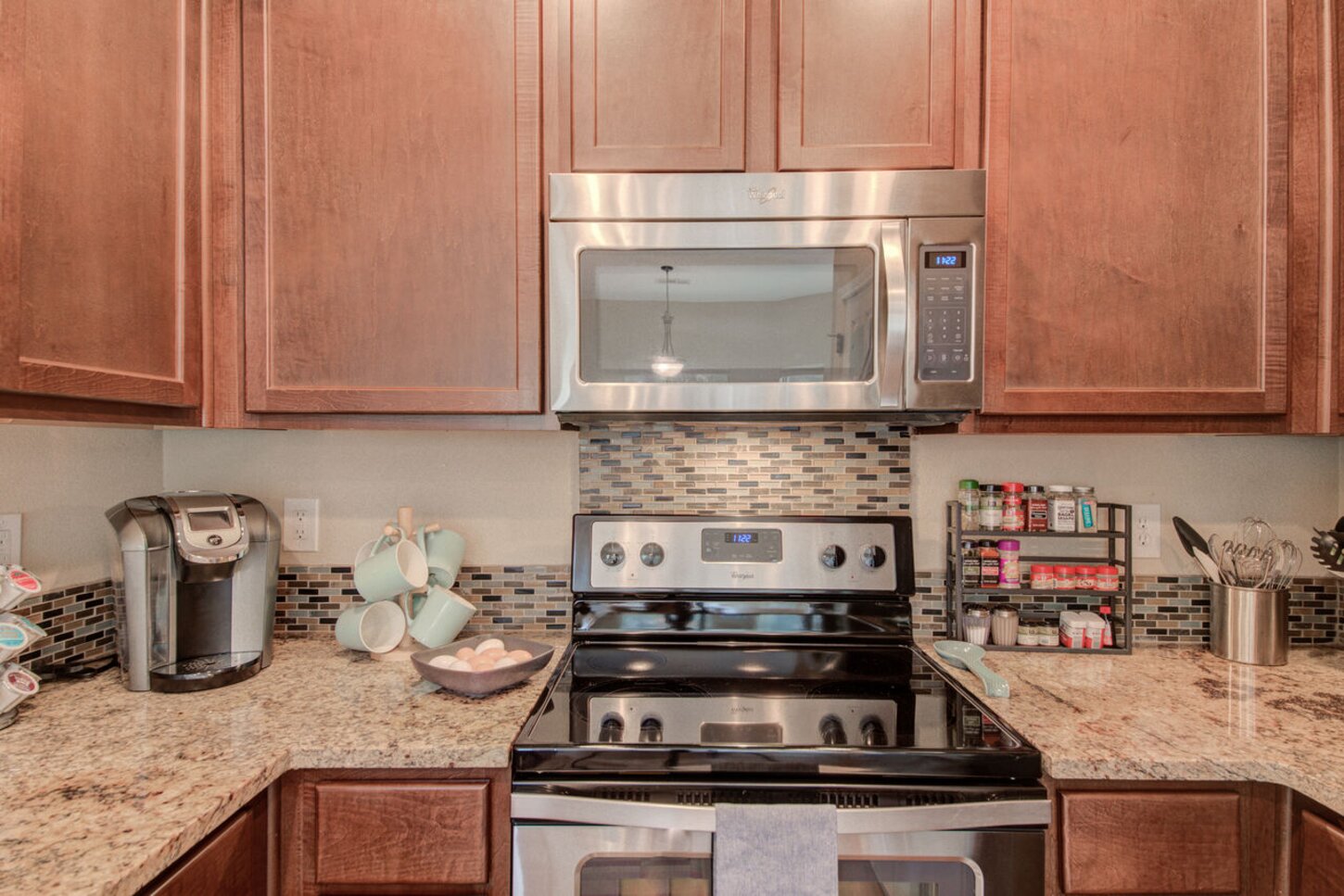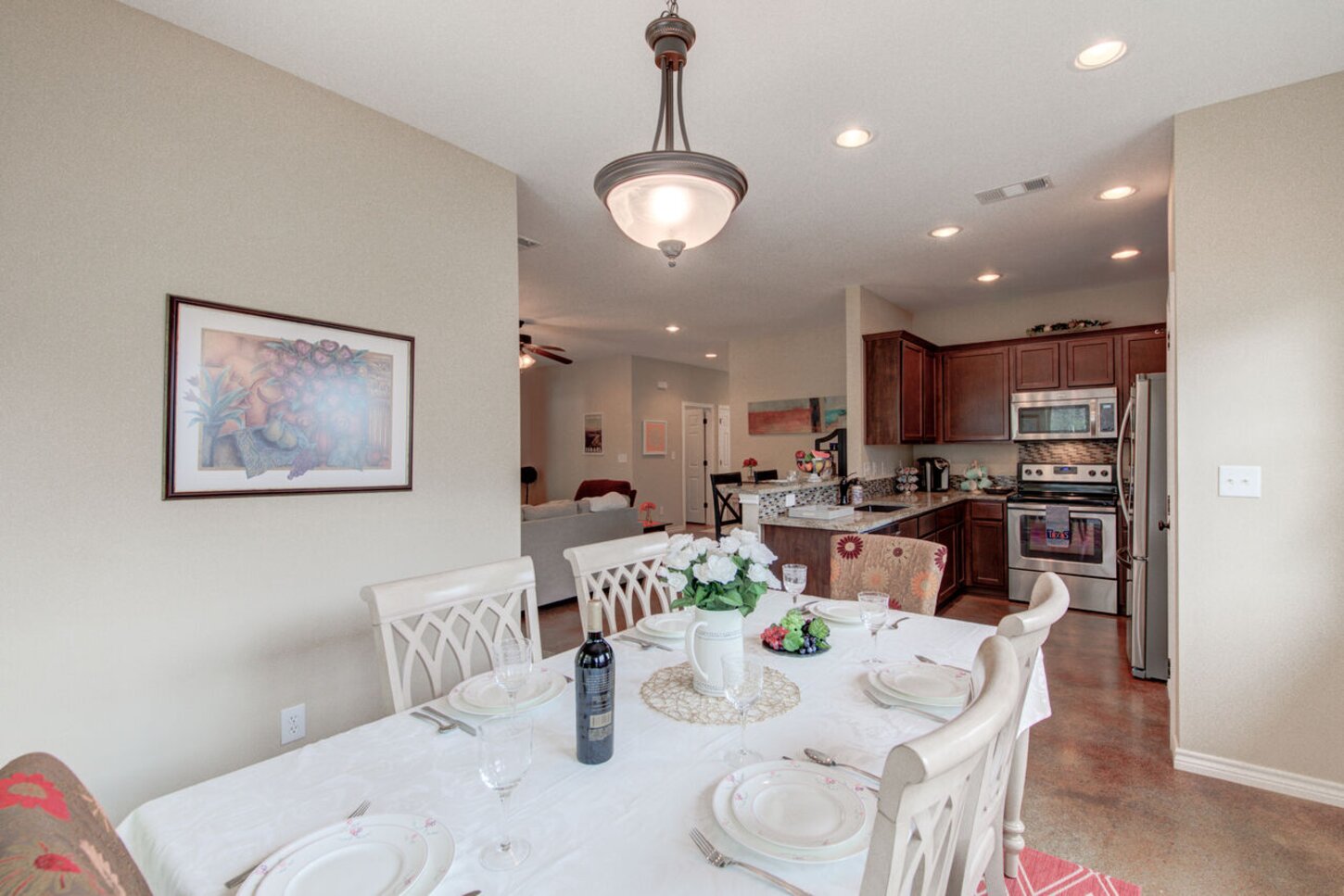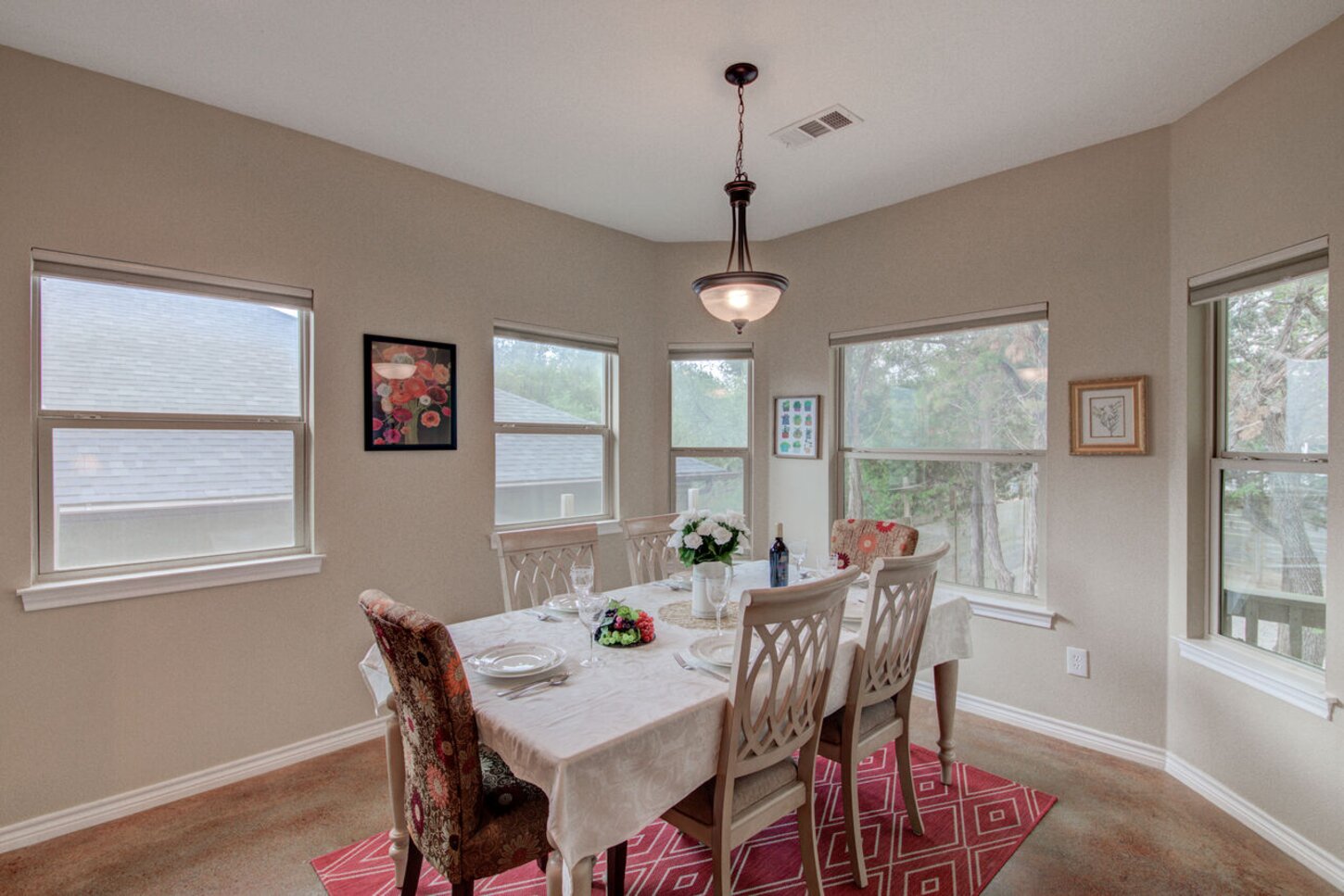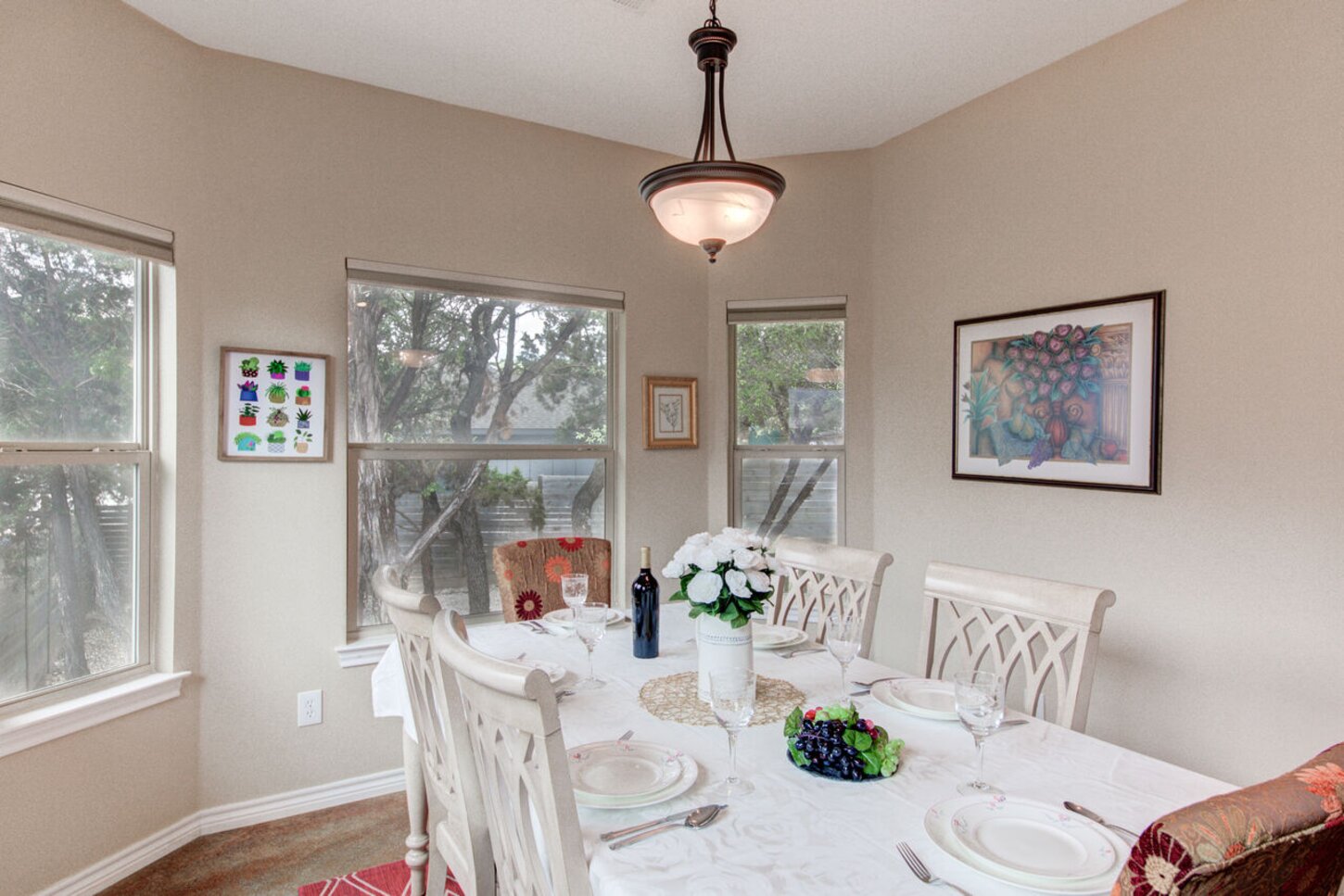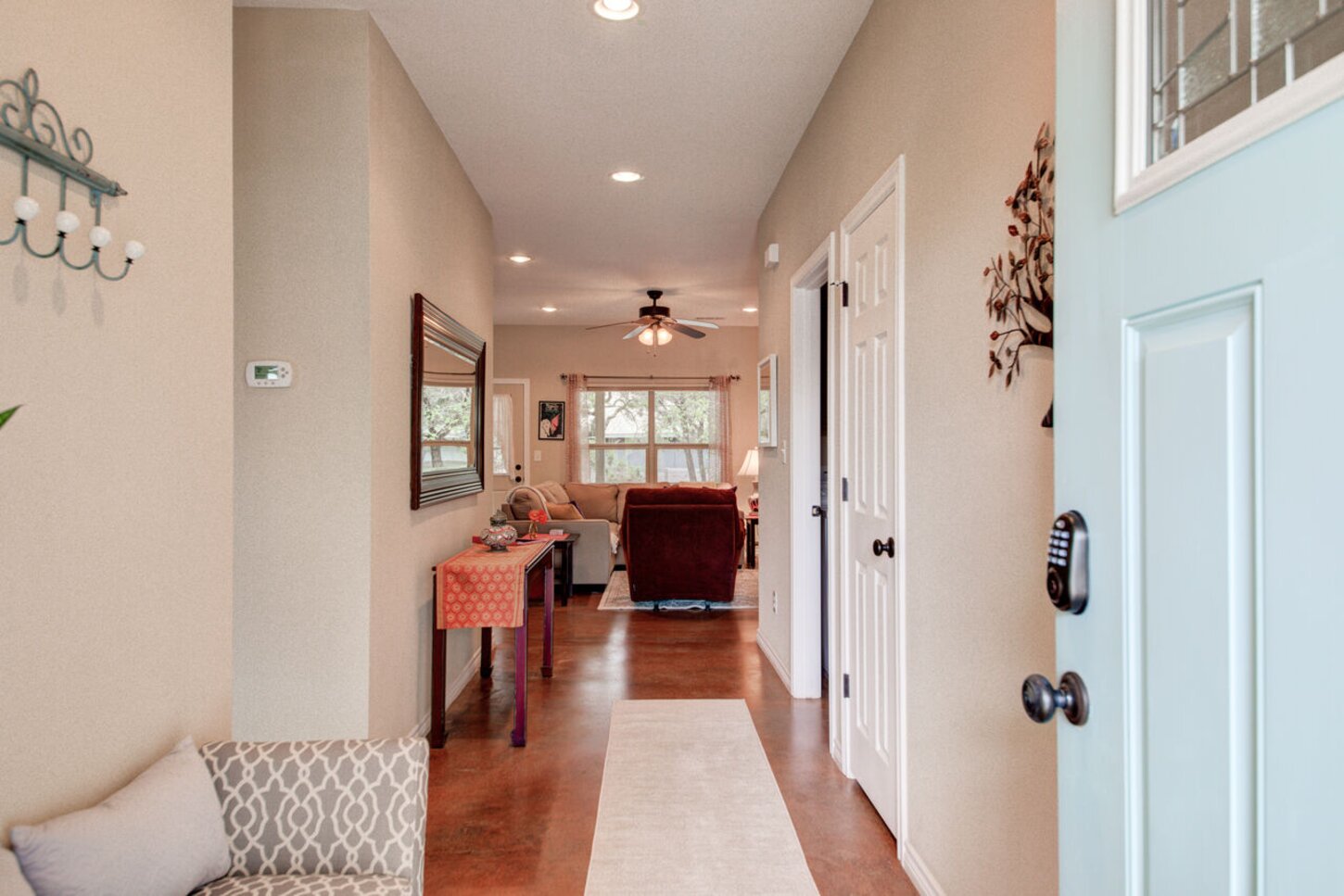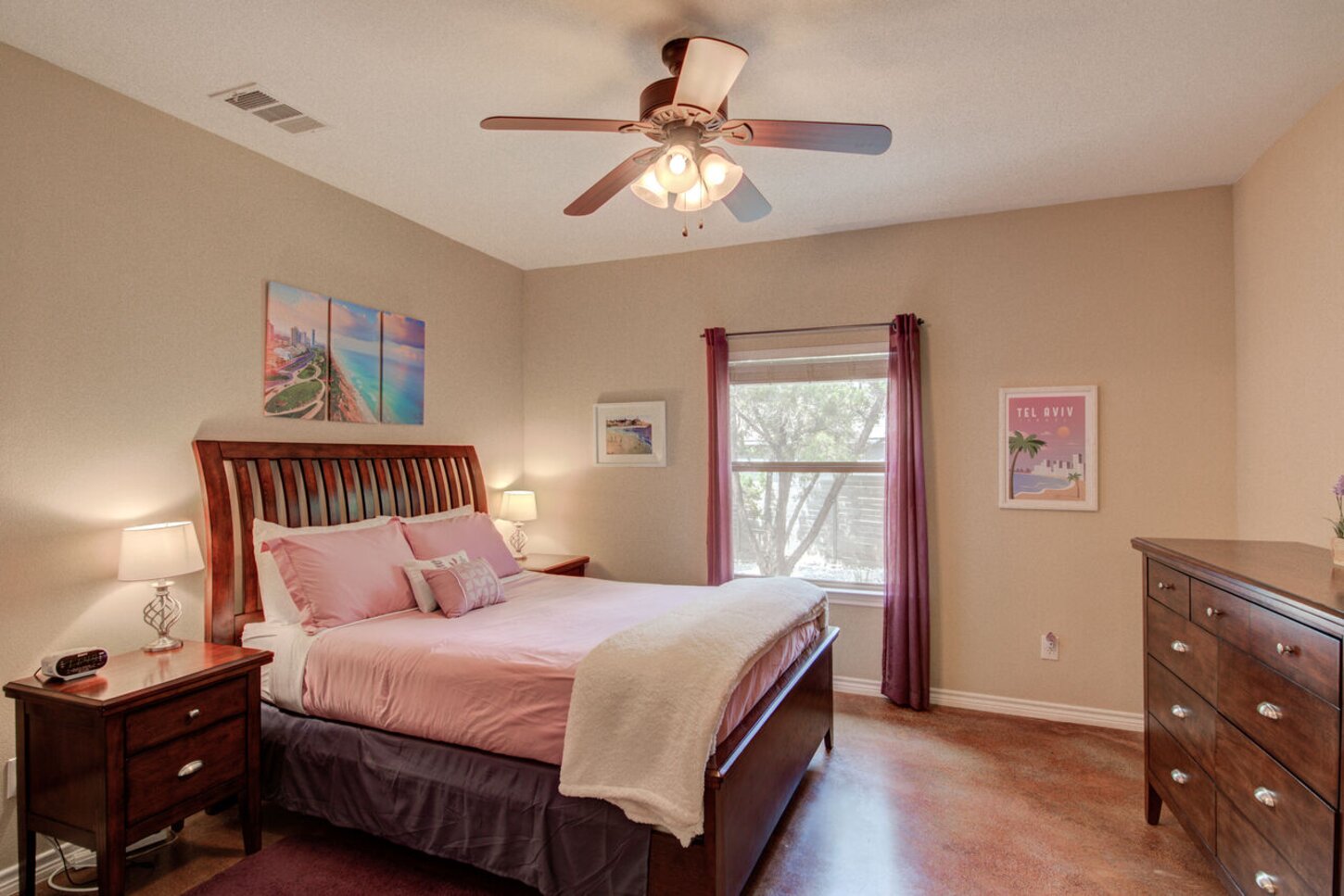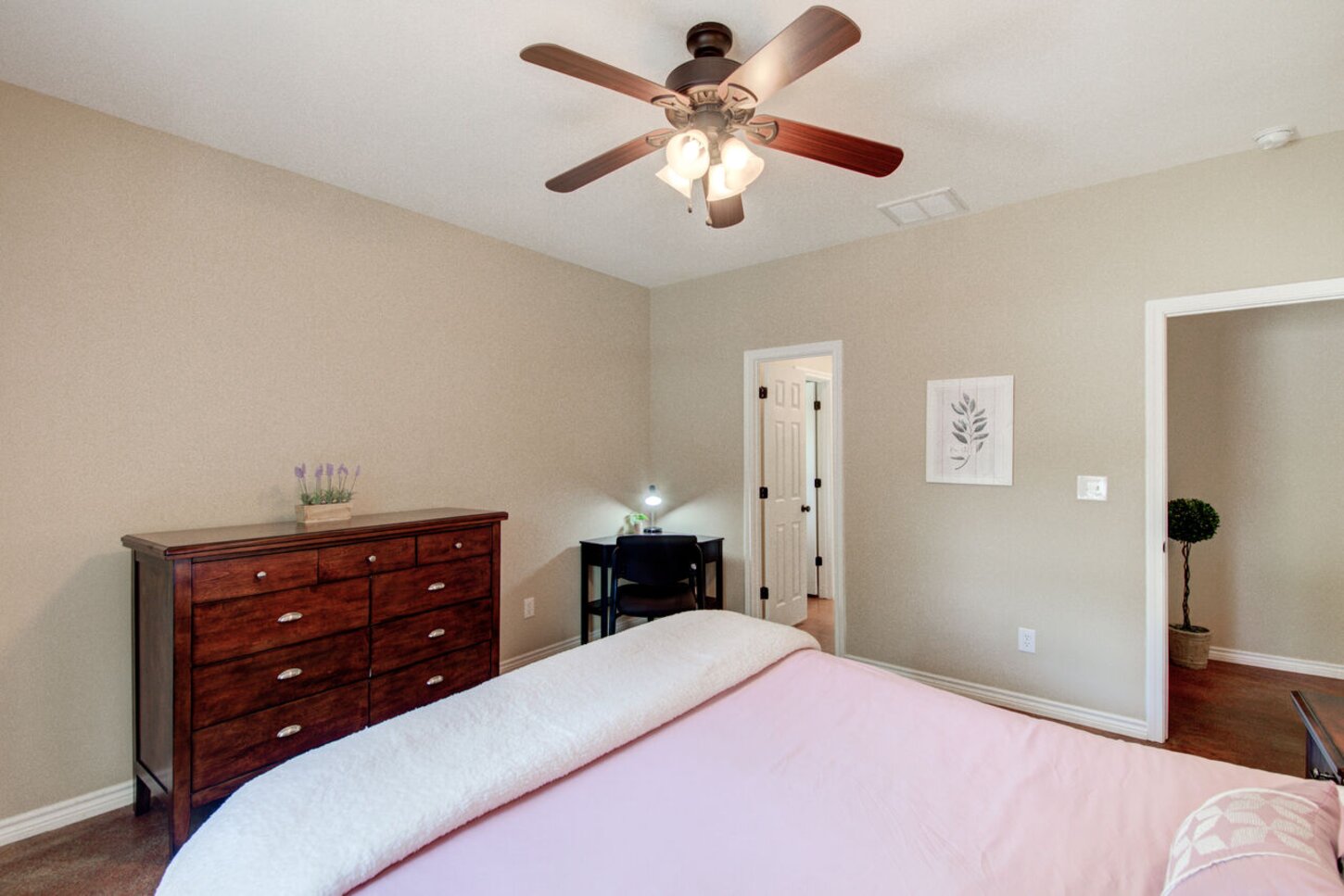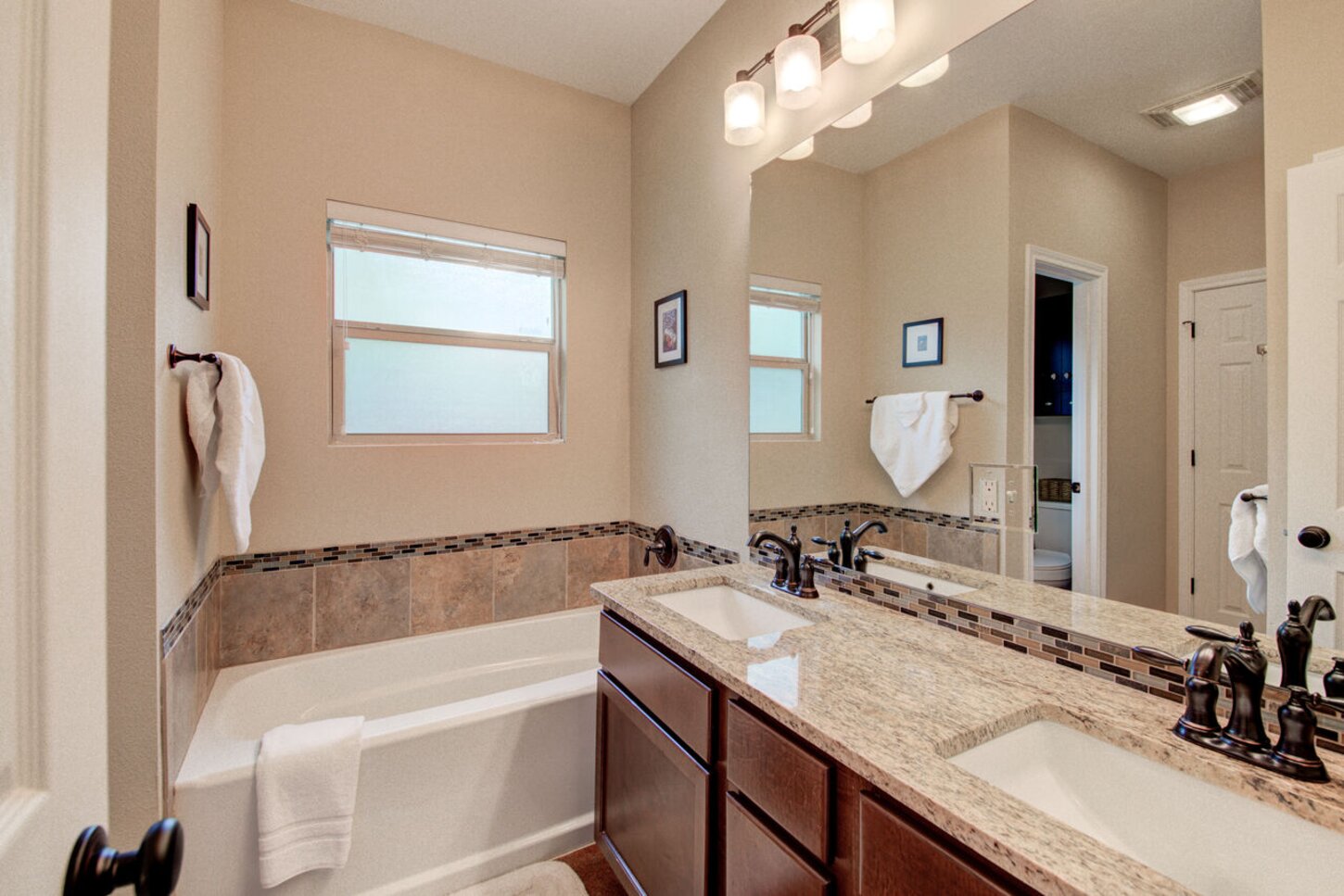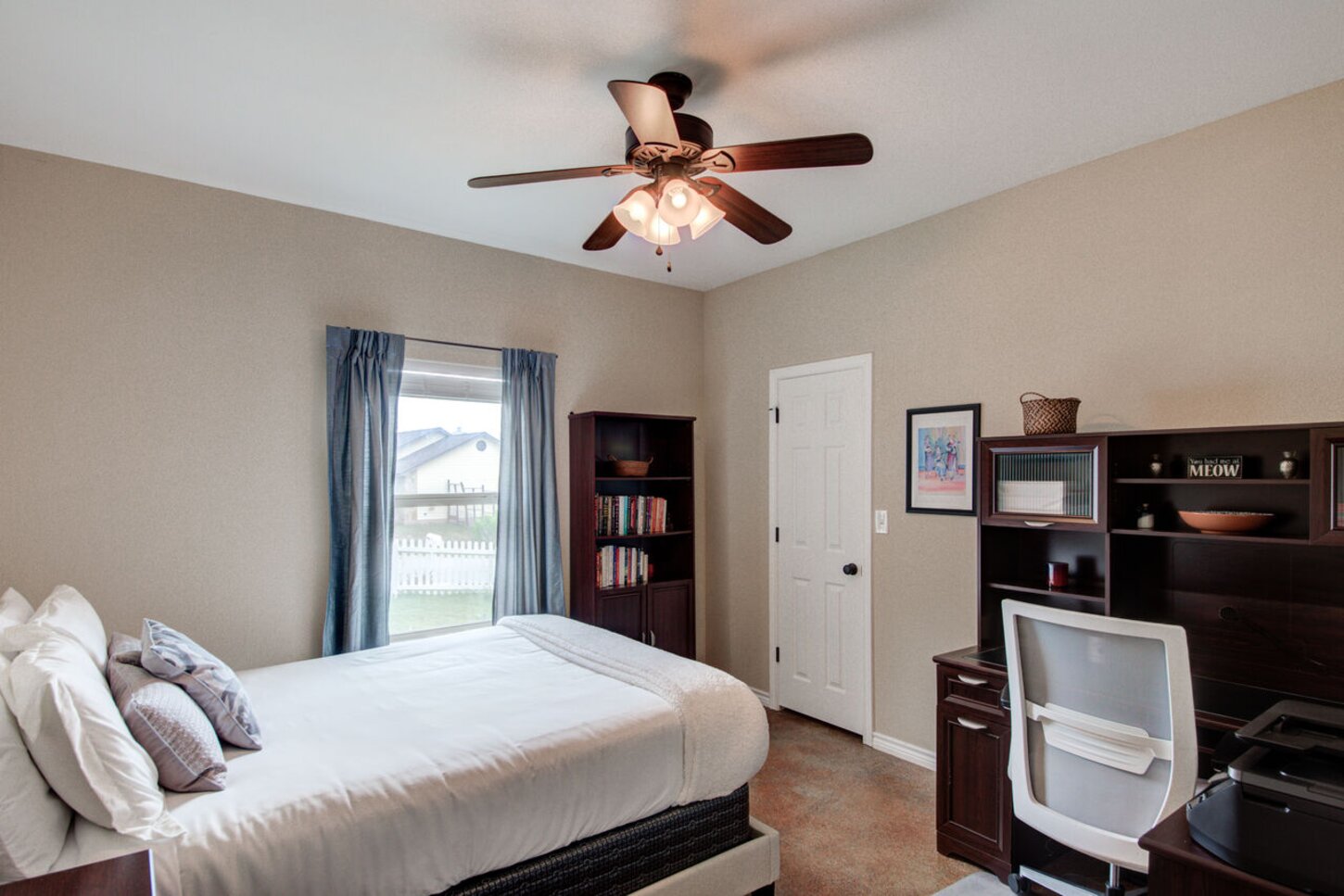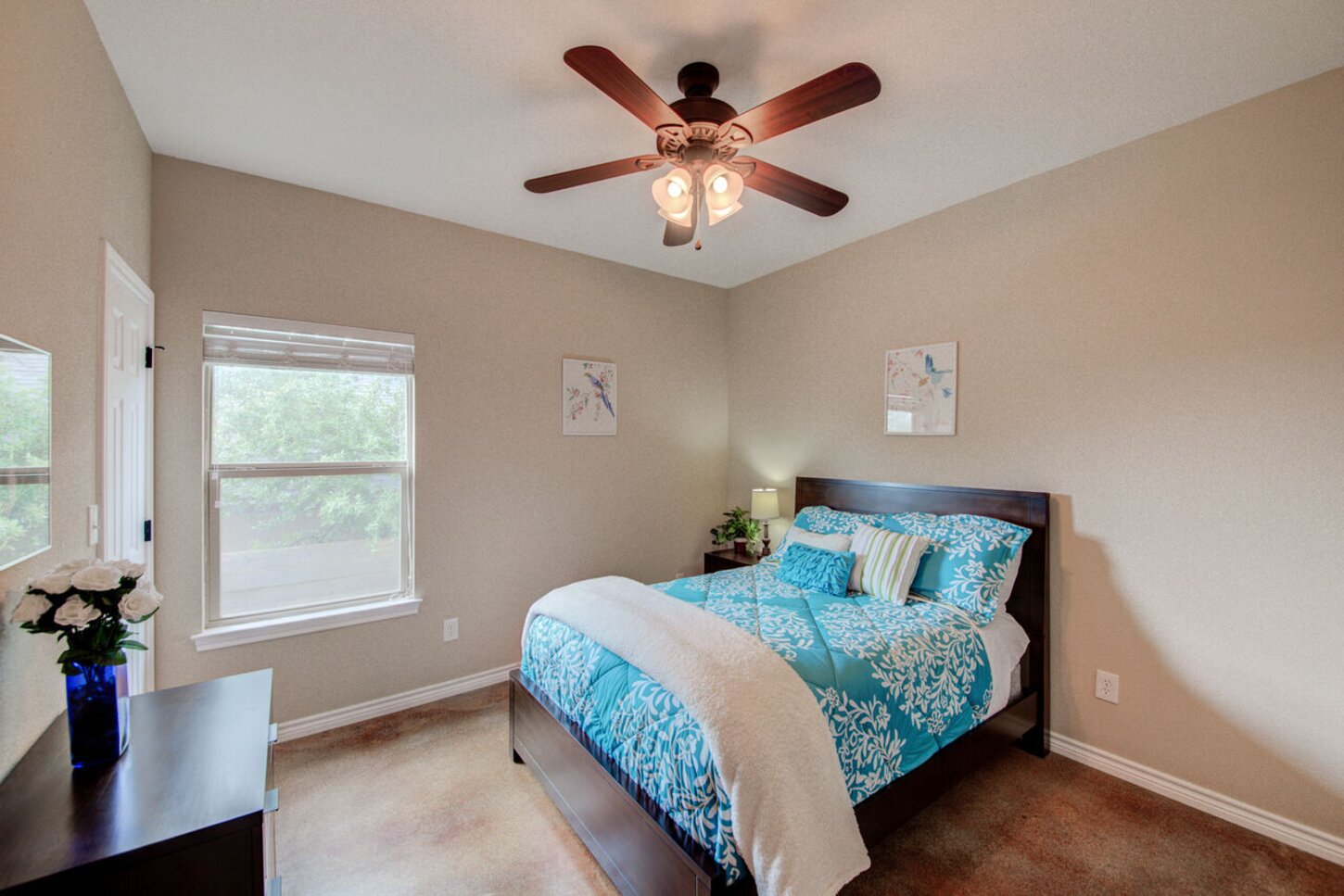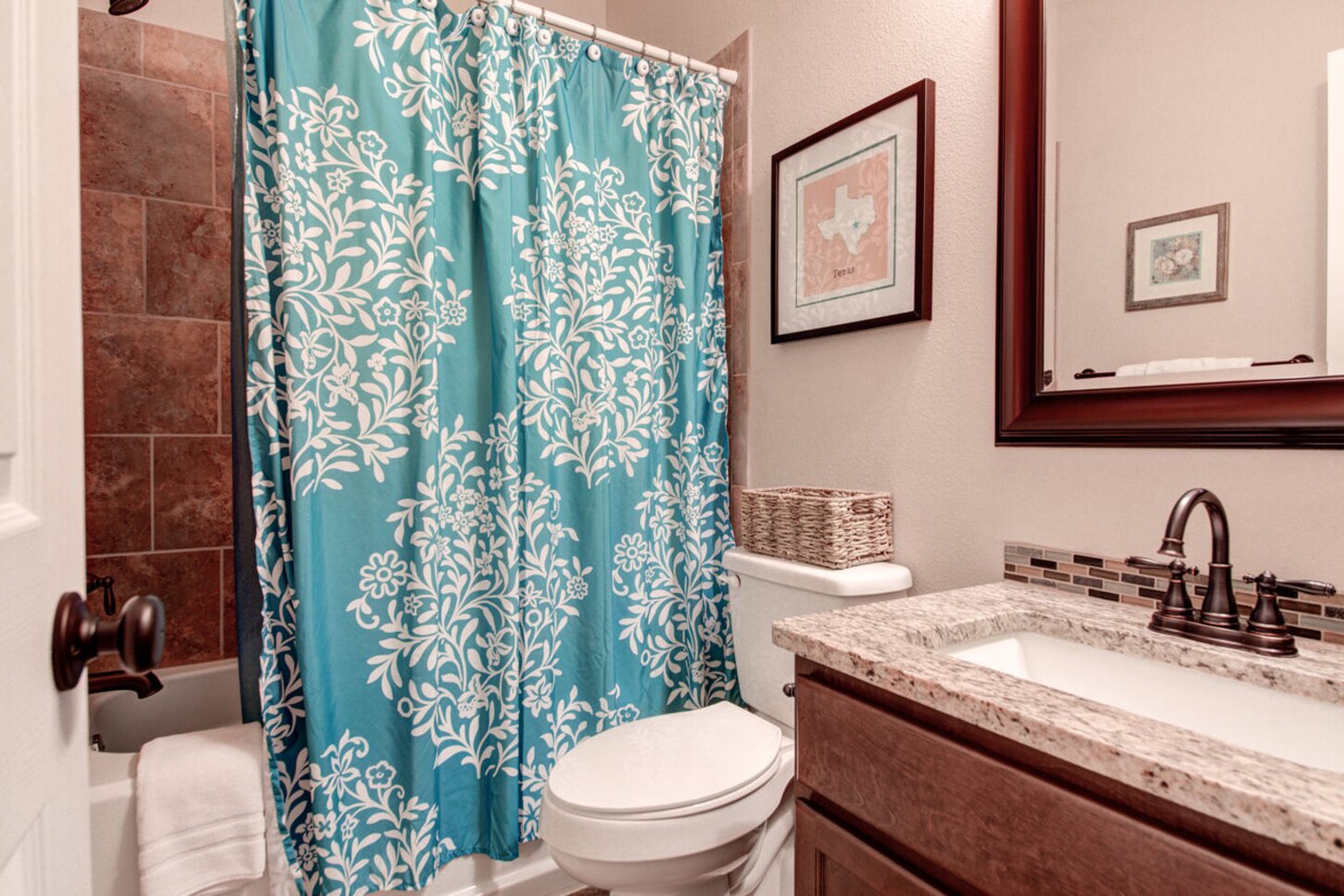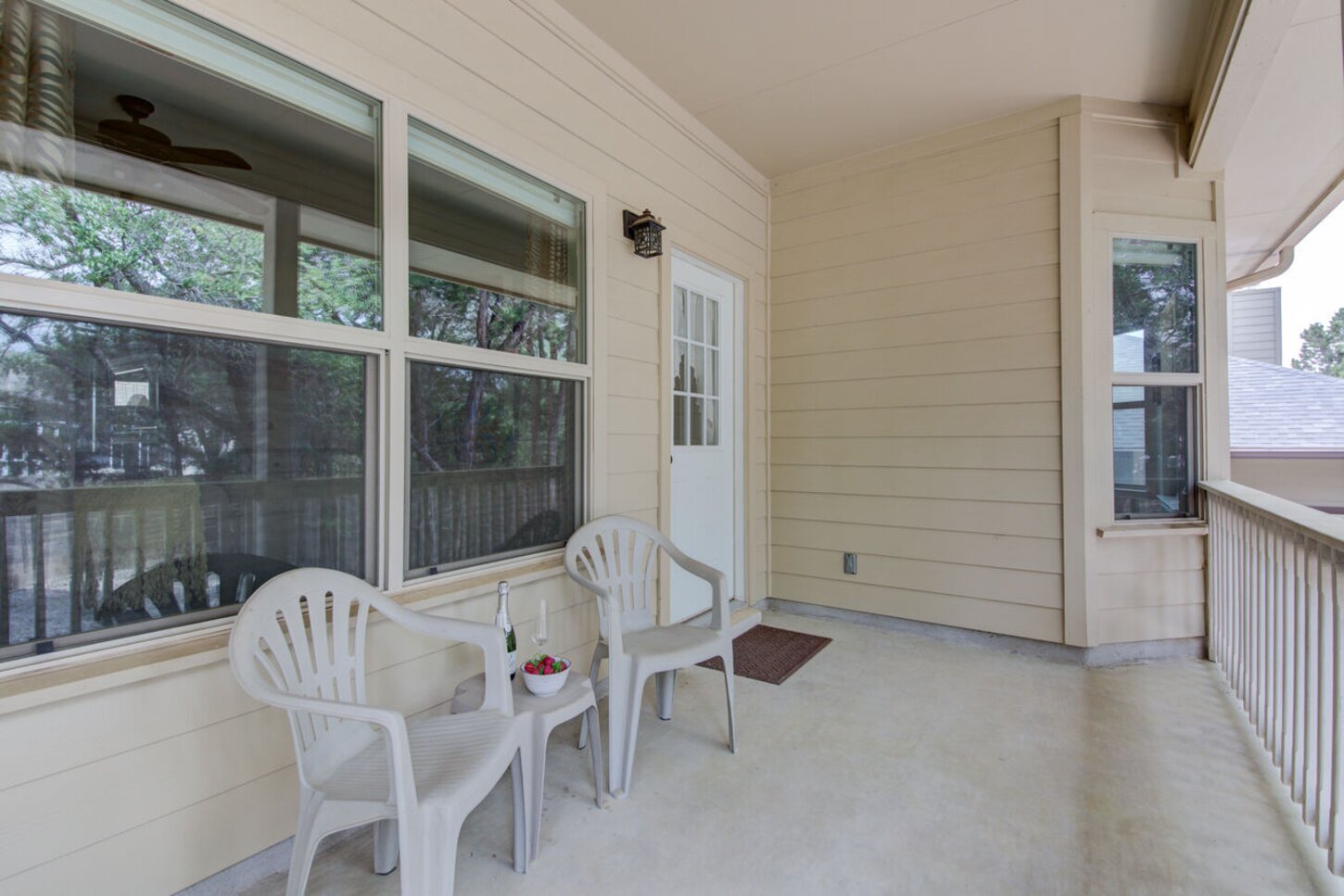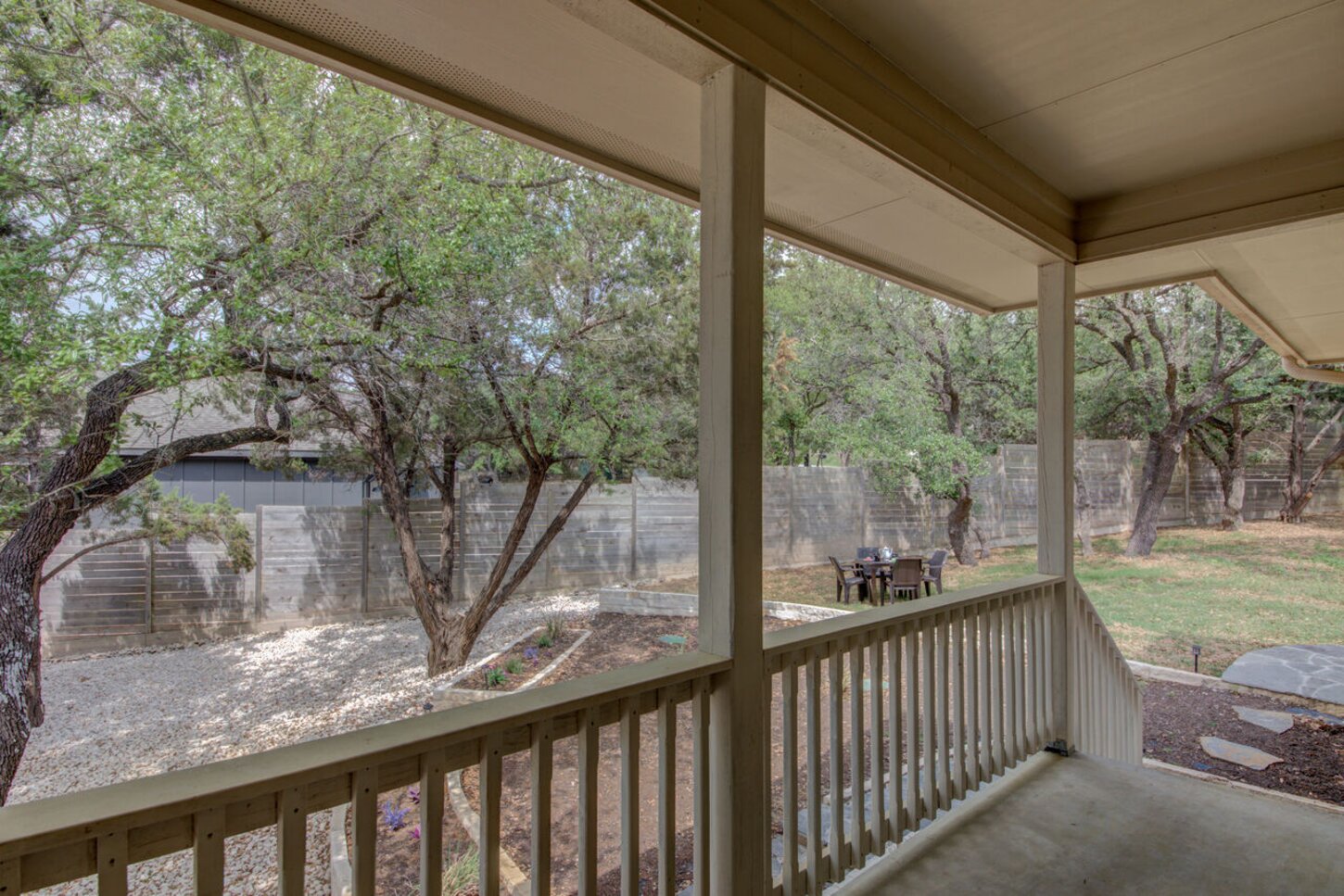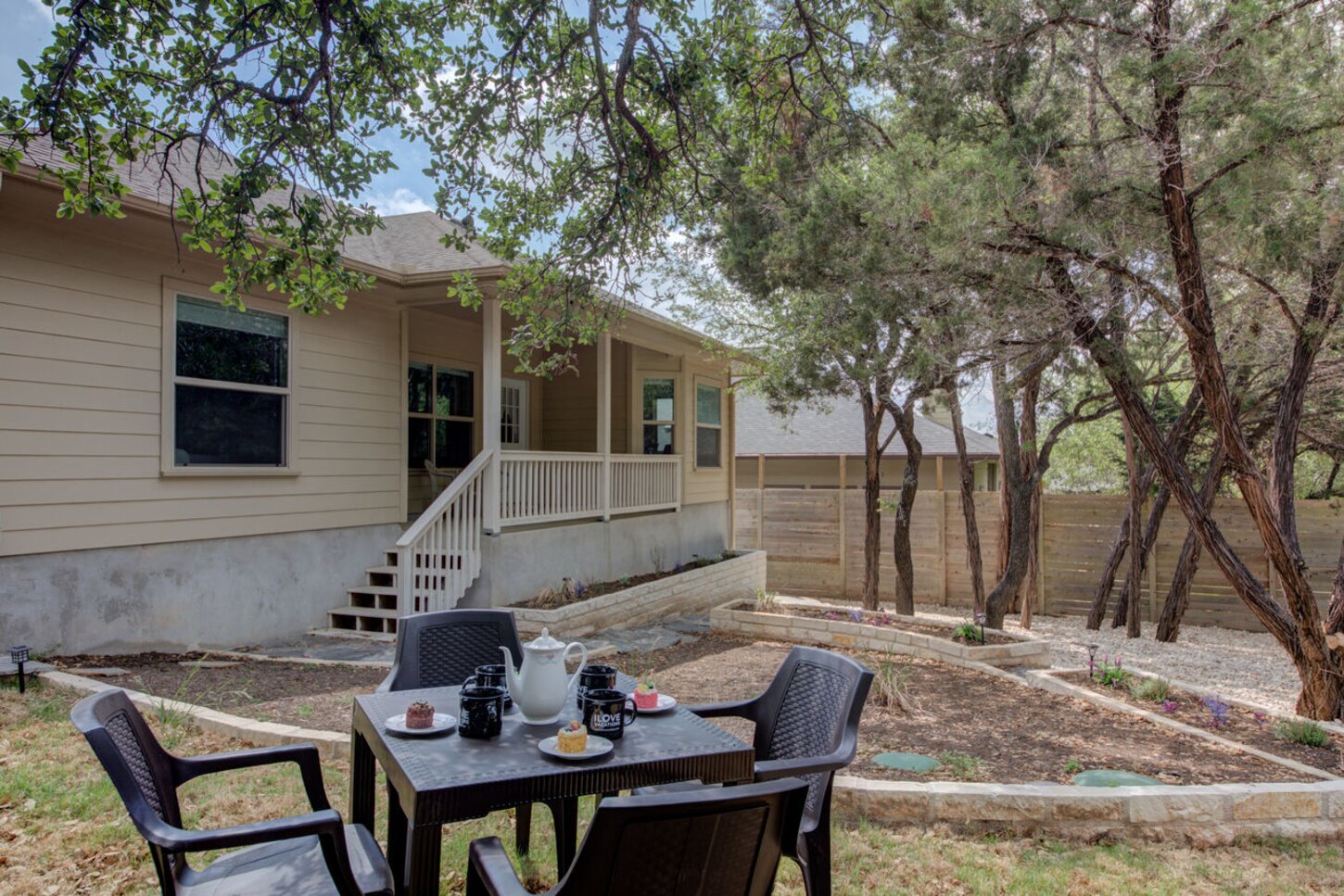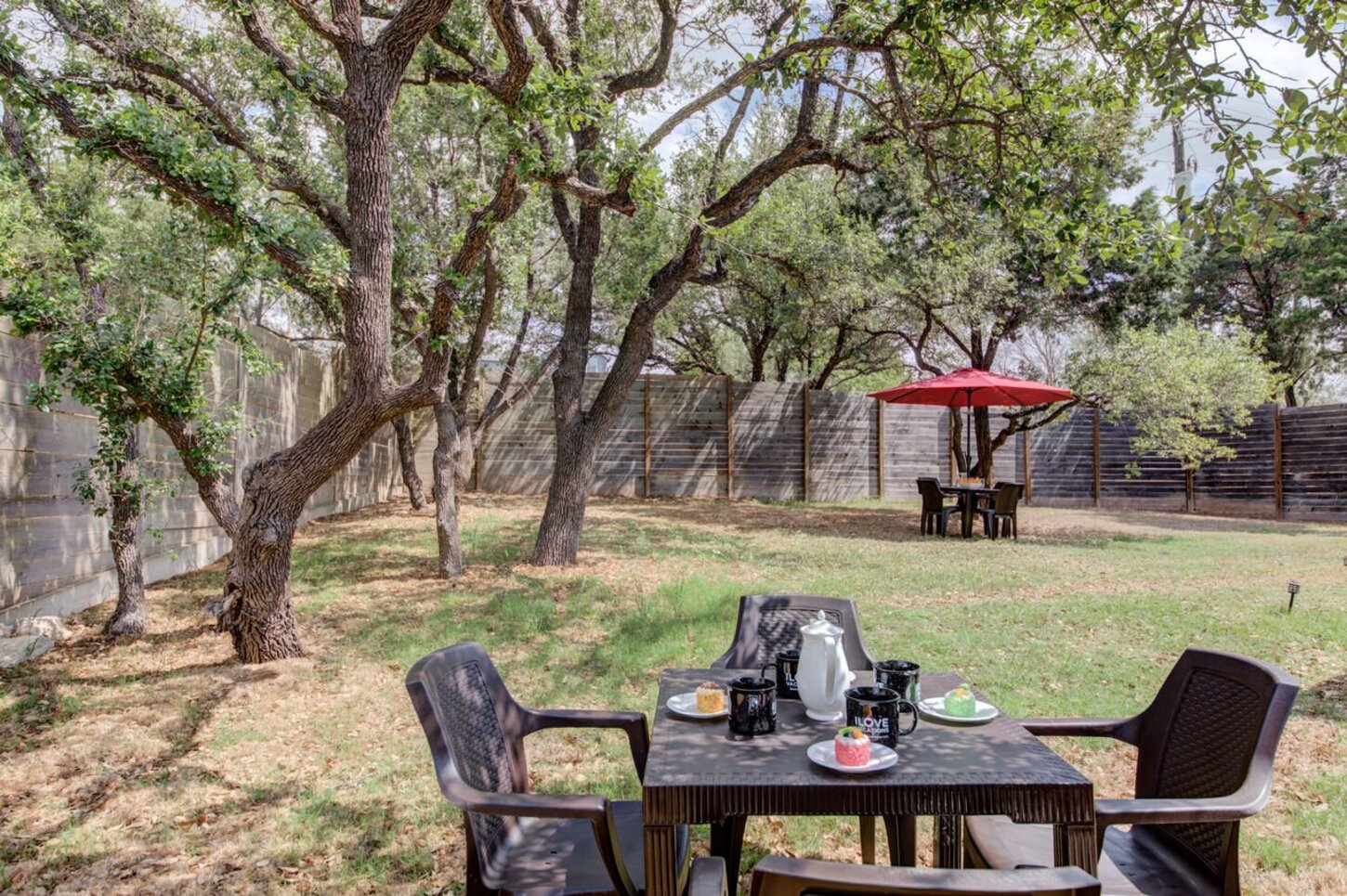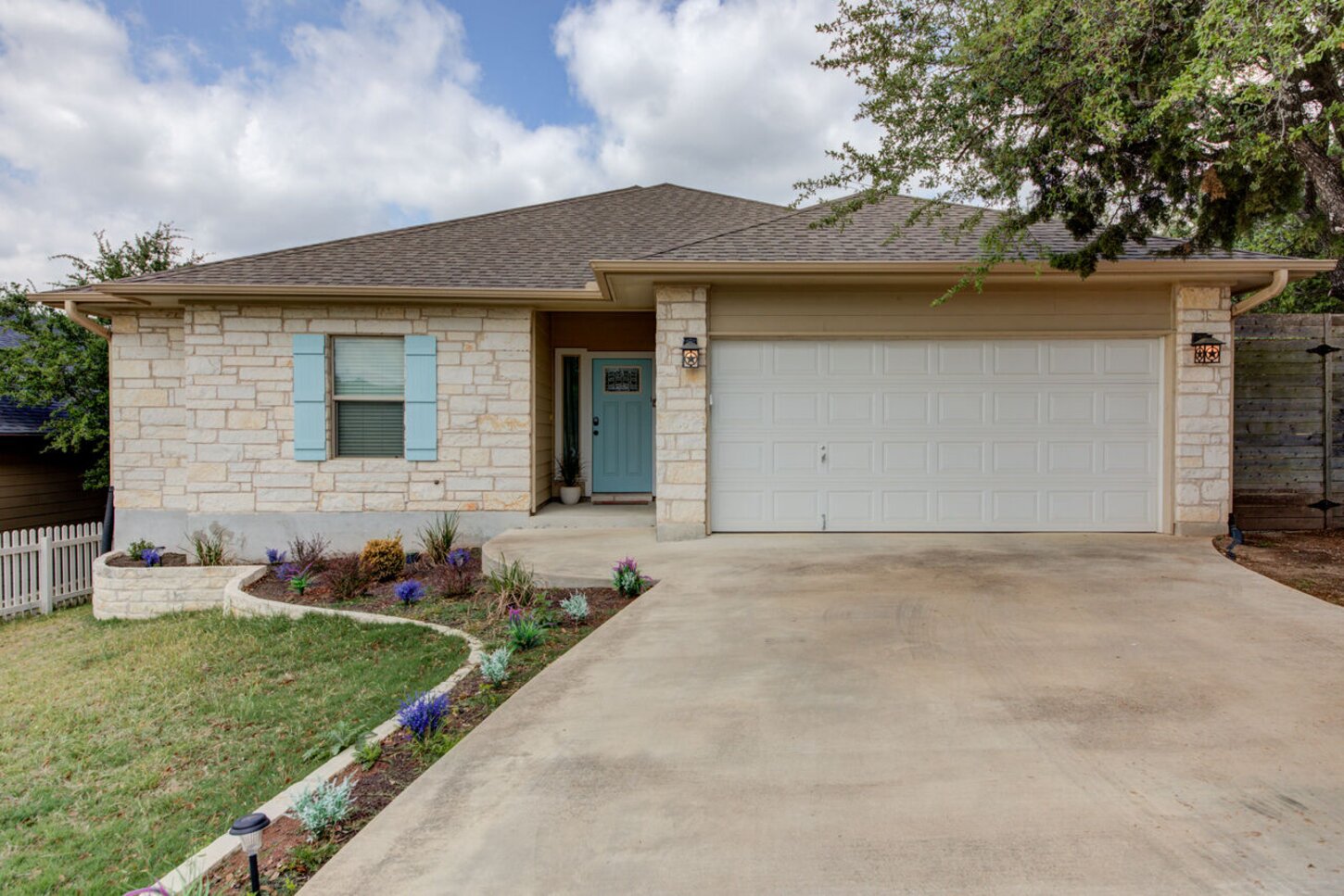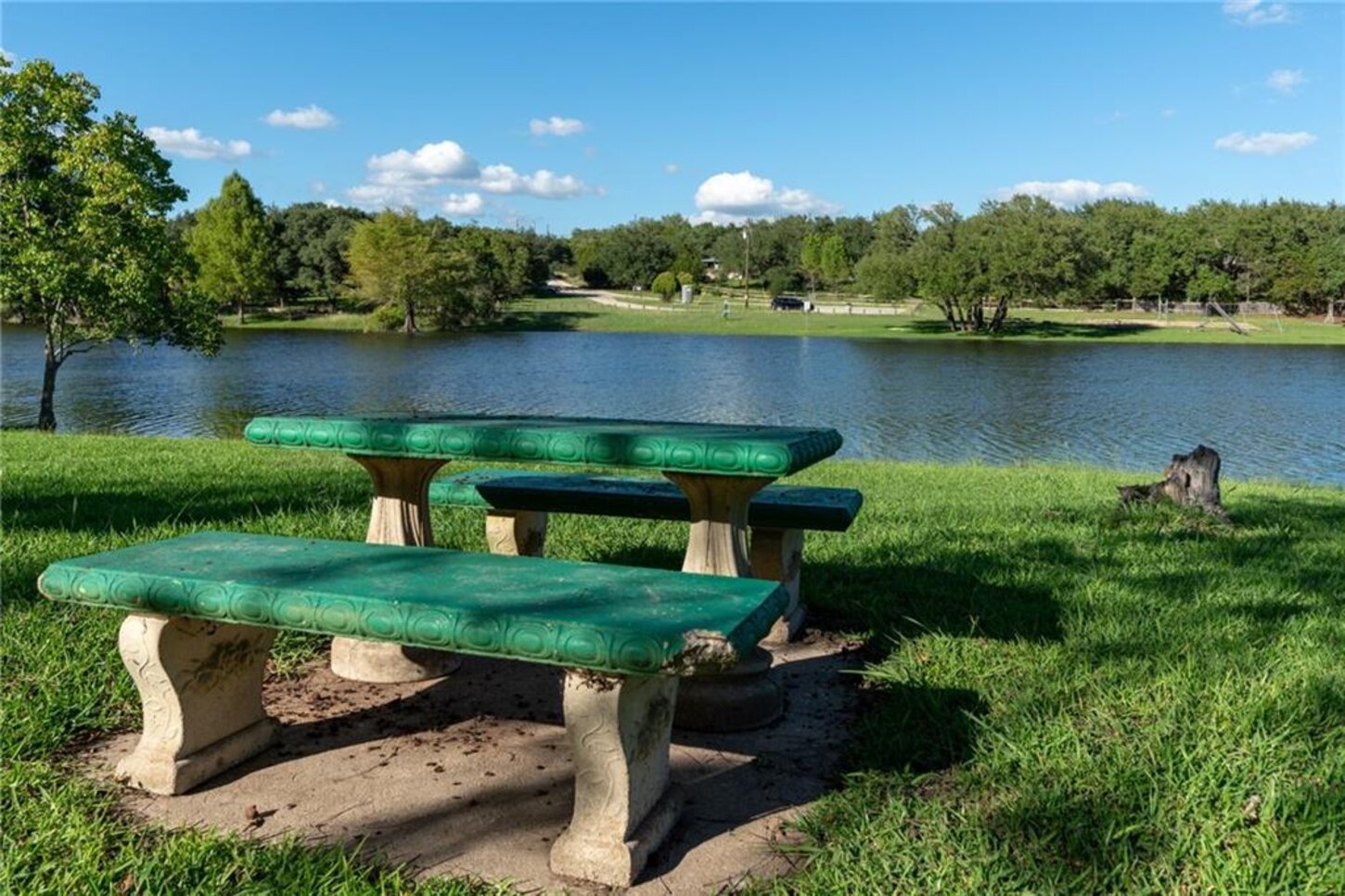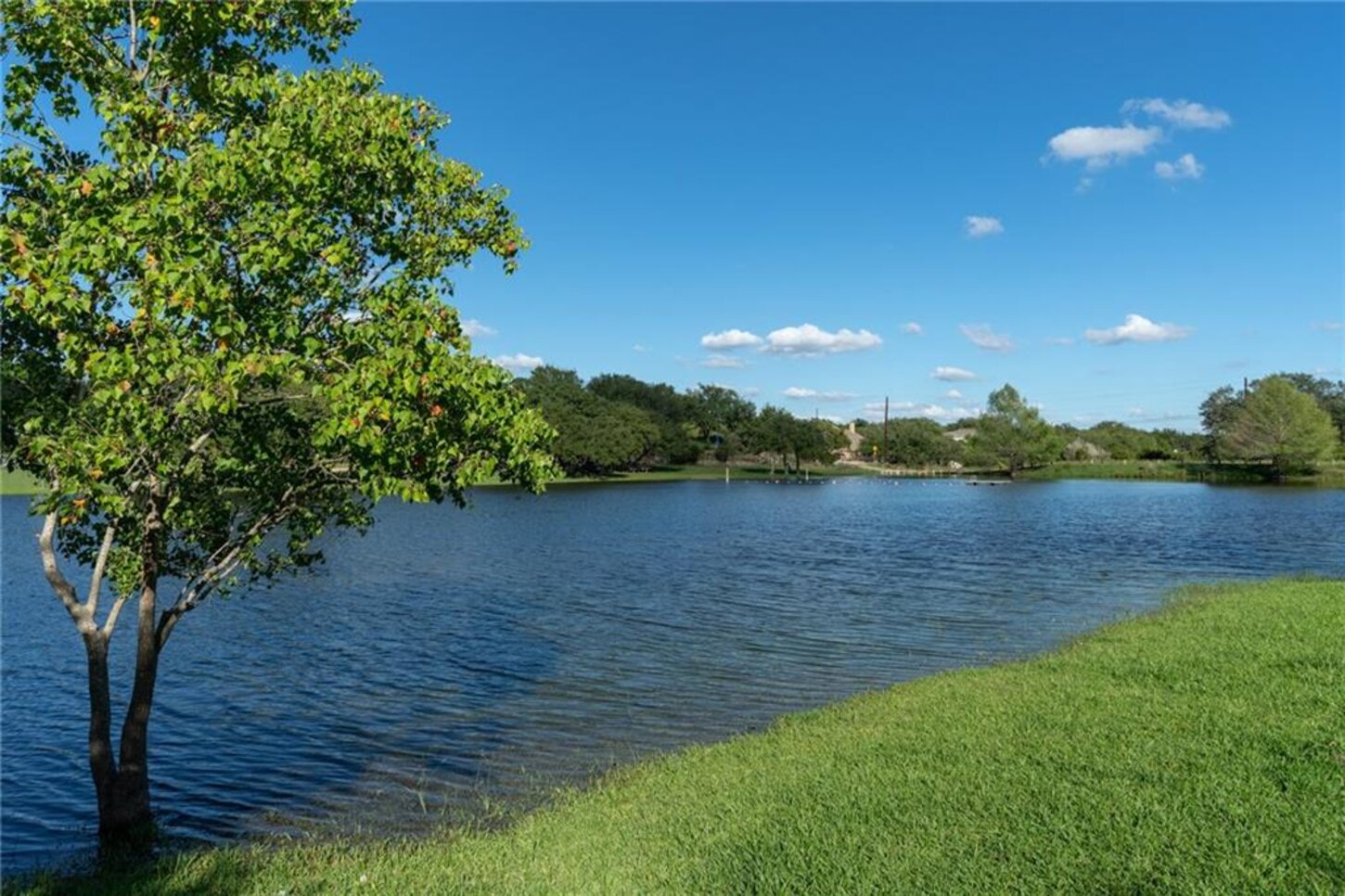 ---
---
Description
Dripping Springs Lake n Lodge is in a very quaint neighborhood. You will find yourself about a block to the Deer Creek Lower Lake, a lovely private neighborhood park where you will enjoy a lake and all its amenities. And you will be about two and a half miles to the popular Fitzhugh Road, where you can take in numerous restaurants, breweries, distilleries and more! For those tying the knot, you will find many wedding venues in the area for your special day. This home is a great place for your family to stay and enjoy for the big day. This single-level home offers 1,400 square feet, three bedrooms and two bathrooms to sleep up to six guests. You'll enter the home via the front doors stepping directly into a welcoming entryway, and ...
Read More
---
Amenities
Air Conditioning
Carbon monoxide detector
Dryer
Fire extinguisher
Heating
Smoke detector
Washing Machine
Wireless Internet
Coffee Maker
Dishes & Utensils
Dishwasher
Grill
Kitchen
Microwave
Oven
Refrigerator
Stove
Toaster
---
Location Info
Deer Creek Lower Lake – 0.2 miles
Treaty Oak Distilling – 2.9 miles Route 12 Filling Station – 2.5 miles Family Business Beer Company - 3.3 miles (owned by the stars of the Supernatural TV show) Fitzhugh Brewing – 4.0 miles Downtown Dripping Springs - 6.5 miles Jester King Brewery - 6.7 miles Texas Hill Country Olive Co - 6.9 miles Hamilton Pool Preserve - 8.6 miles Deep Eddy Vodka Tasting Room – 9.2 miles Bell Springs Winery - 9.0 miles Austin-Bergstrom International Airport – 29.2 miles
---
Rates
Nightly rates range from $105.07 to $599.00
---
---
Policies
Check-In Time :
04:00 PM
Check-Out Time :
10:00 AM
Pet(s) Allowed
Suitable for Children
---
General Policies
House Rules
Terms & Conditions
Cancellation Policy
---
Reviews
---
- 10/26/2022 -
Perfect
"Wanted a lace for a small girls trip for my birthday. LOVED this property. Close to wineries/breweries. Good price when split 5 ways. I would have like to have a king bed and queens, or king, queen, 2 twin….something like that. Like yes it does sleep 6, and my bff and I shared a queen and it was fine, but a king for sharing would have been better. And one person still had to sleep on a couch. HOWEVER- the size of the house felt just right. Parking was challenging. It says there's room for 4 vehicles, but there's room for 4 small vehicles. Coming from all different areas, all of us carpooling wasn't an option. It was very tight fit as we all have mid size-large vehicles. But we made it work and weren't on the street or grass. This house is WELL STOCKED. I brought TP and paper towels because often there's maybe 1 roll just to get you started, but this place has plenty of back up. I also liked that we didn't have to strip and wash bedding etc. Just take out the trash and start the dishwasher. Absolutely 5 stars 100 percent recommend. Would definitely stay here again."
Host Reply
We'd also definitely love to welcome you back, Alison! We try to be as transparent as possible with our listings, so room details, including information on the size of the beds, are provided. Give us a call next time if you'd like to clarify anything with us. We're more than happy to help and discuss! It's nice to know you had a great time and we appreciate the recommendation as well. Thank you very much for your feedback!
- 07/21/2022 -
Great stay
"Great home and a great experience"
Host Reply
Nathaniel, we are grateful that you took the time out to leave us a review. We're happy that you're happy, and we're looking forward to your next visit!
Read More
(Based on 2 reviews)